This website is made possible by readers. I may earn a small commission when you buy through the links in this article at no extra cost to you. Learn more.
Singaporeans are well known for being frugal, which is also just a better way to say cheap. When a credit card like the Citibank Premier Miles card or Crypto.com Visa Card offers free access to airport lounges, you can bet I'll jump at the opportunity.
While the pandemic has slowed down air travel quite a bit, I still had the chance to visit home recently. On my return flight, I decided I would finally take advantage of the free airport lounge pass. I head to the Sats Premier Lounge in Singapore Changi Airport Terminal 3 and confidently whipped out my Priority Pass Card with a smug look on my pretentious face.
The concierge took my Priority Pass Card and asked for my boarding pass. Sliding the card through the machine, a beep indicated an error. He tried again and a single bead of sweat dripped down my forehead. "Sorry sir, it says access is denied. Would you like me to try again". Of course, I did. But it was in vain.
I took my card, dejected, headed to the common waiting area, and set across two girls sleeping on a seat too small to be comfortable. I have spent countless hours in common waiting areas but it was the expectation of a lounge visit that had hit me hard.
It was then I noticed that my Priority Pass Card was expired! Over a year ago. However, since my credit card was still active, I knew I should still have access to Priority Pass, yet I haven't received any new cards.
Searching online, most posts were telling me it was not possible to enter without a card. But I never give up. That's when I found out that you can actually enter with the Priority Pass app with a valid membership (which I had).
I downloaded the Priority Pass app and logged in. On the first screen were my membership details and a button to display a QR code that got me in! It was a miracle that would never have come to pass if I had just given up.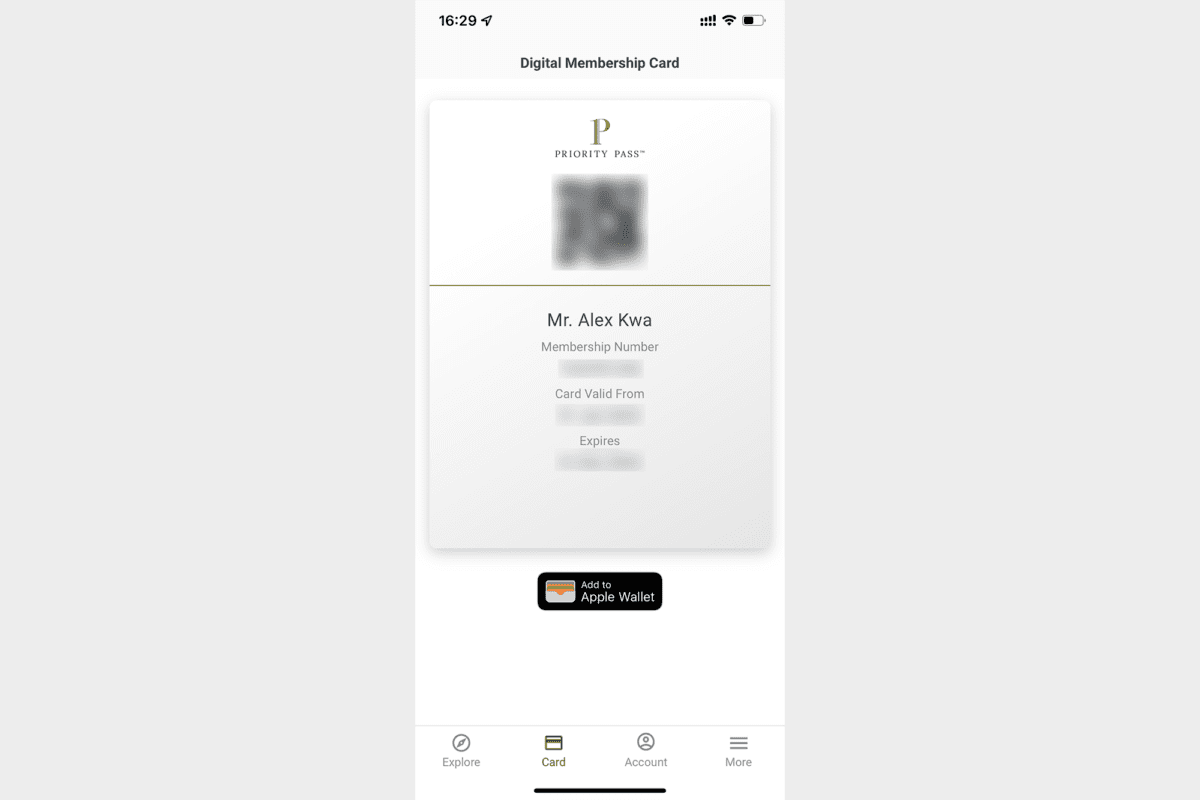 You can even add the card to Apple Wallet to gain access that way.
I hope this helped!
But no one likes ads, so I got rid of them. If my articles helped you, I ask for your support so I can continue to provide unbiased reviews and recommendations. Every cent donated through Patreon will go into improving the quality of this site.
Tagged priority pass travel