This website is made possible by readers. I may earn a small commission when you buy through the links in this article at no extra cost to you. Learn more.
Details
Overview
I stumbled onto LOT when I was searching for minimalist, black products to write about. I was immediately taken in by the aesthetics and style of the company.
LOT is a subscription-based service that distributes a set of essentials, clothing, footwear, grooming products. More importantly for someone who only wears black like me, they are all in glorious black. I could have sworn that this subscription service was started with me as their primary audience.
I'm actually not a big fan of subscription services, especially those with a mystery box aspect like this. You don't actually know what you are going to get each month. This element of surprise is why some might like subscription services, but since I have pretty particular tastes when it comes to the products I surround myself with, I like to intentionally curate each and every one of them.
LOT also has a Supply shop, where selected items are available for sale as one-offs.
LOT graciously hooked me up with two months of the LOT Experience subscription, so I'll be seeing if it's worth it or not.
How it works
Getting started is pretty much similar to any other subscription service. Just sign up with a credit card and the first drop will come the following month.
Subscribe for the LOT experience here. It's $99 per month with shipping included to anywhere in the world.
Choose your size for the t-shirt, sweatshirts, jackets, pants, shoes, bra and underwear. If you don't have boobs, you can choose "no bra" for the size of the bra.
Wait for your surprise package to arrive.
My subscription started on the 26th of November 2019 and my first package shipped on 20th December and arrived to me in Tokyo on the 8th of January.
The second package shipped on the 18th of January and arrived on the 25th of January.
Based on this, the delivery usually takes a week or two to get to Tokyo. Of course, this will vary depending on where you are based, but from what I can see, the shipments come from China.
What and how many of each product you will receive each month is not explicitly stated. Here are the products I got
But no one likes ads, so I got rid of them. If my articles helped you, I ask for your support so I can continue to provide unbiased reviews and recommendations. Every cent donated through Patreon will go into improving the quality of this site.
Month 1
T-shirt
Underwear
Tape Measure
Tweezers
Necklace
Nail File
Nail Clippers
Poster
Bar Soap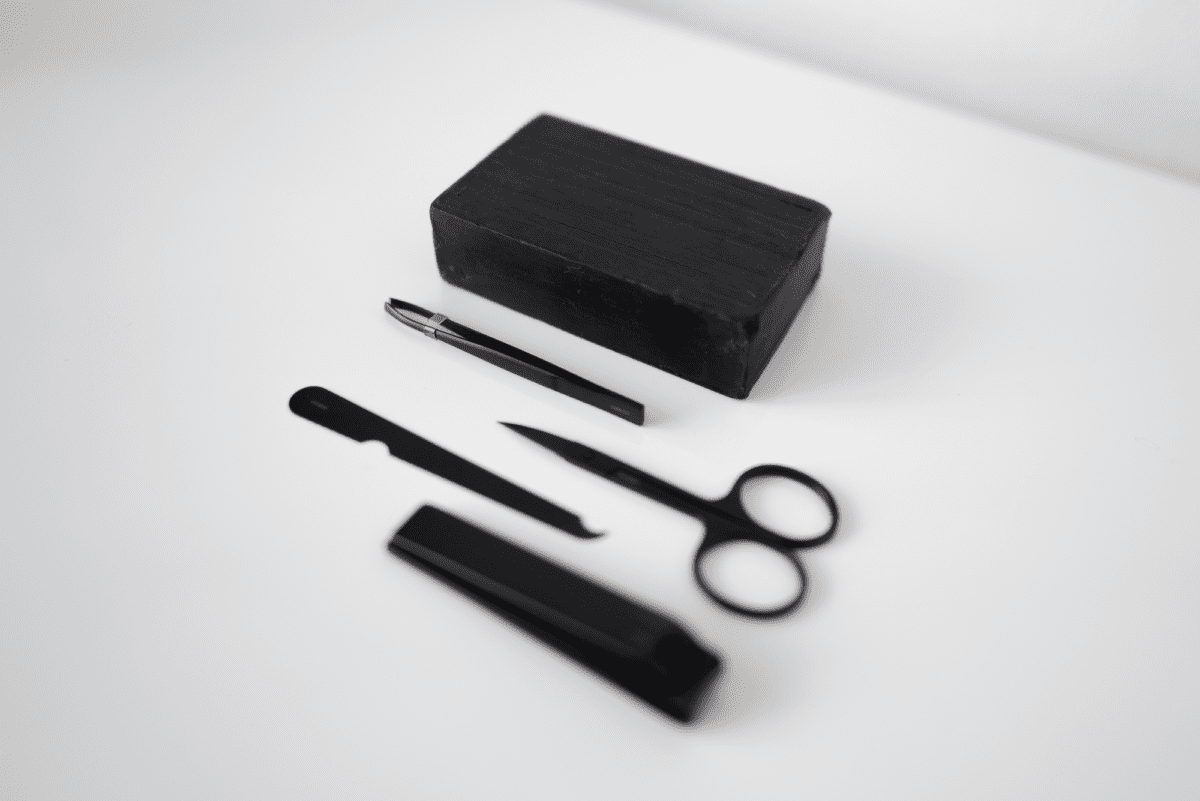 Month 2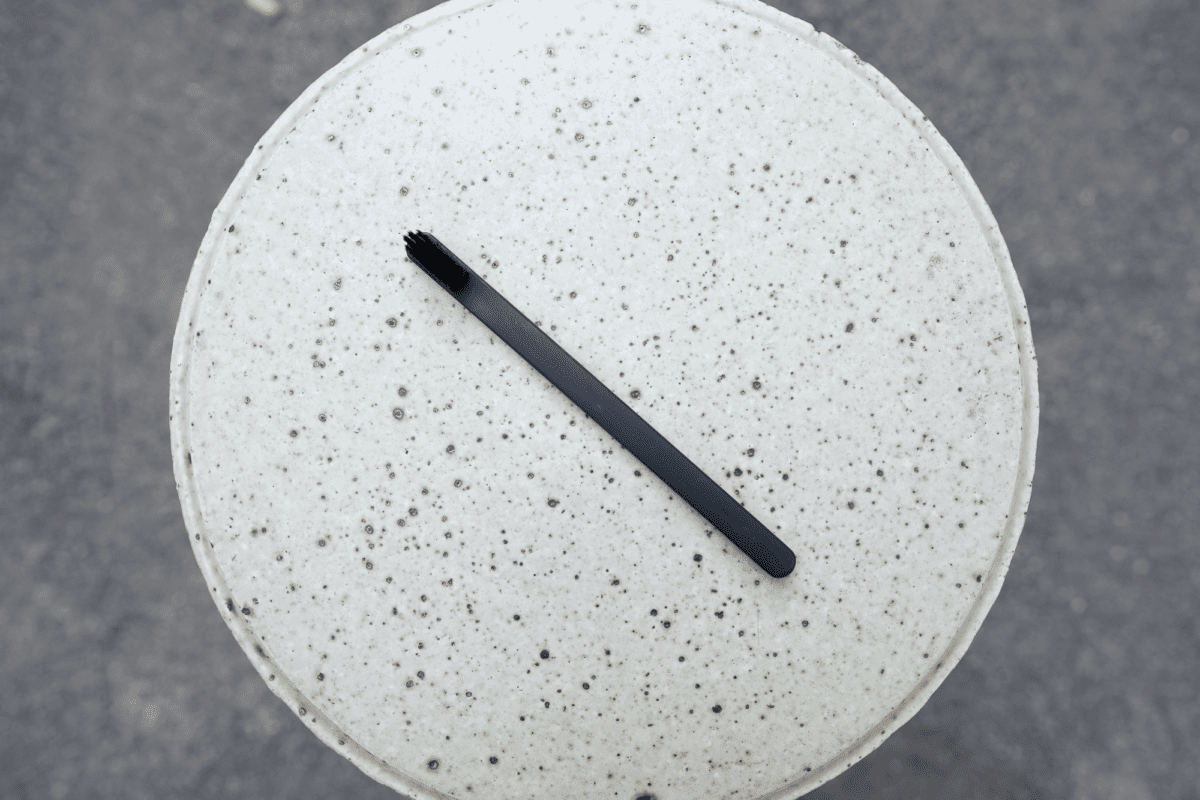 Tooth Powder
Sneaker
Comb
Socks x 2
Underwear
Style
The main thing that attracted me to LOT's products is the design. They are extremely stylistic in pictures and equally so in person. Oh, and let's not forget, they are mostly black.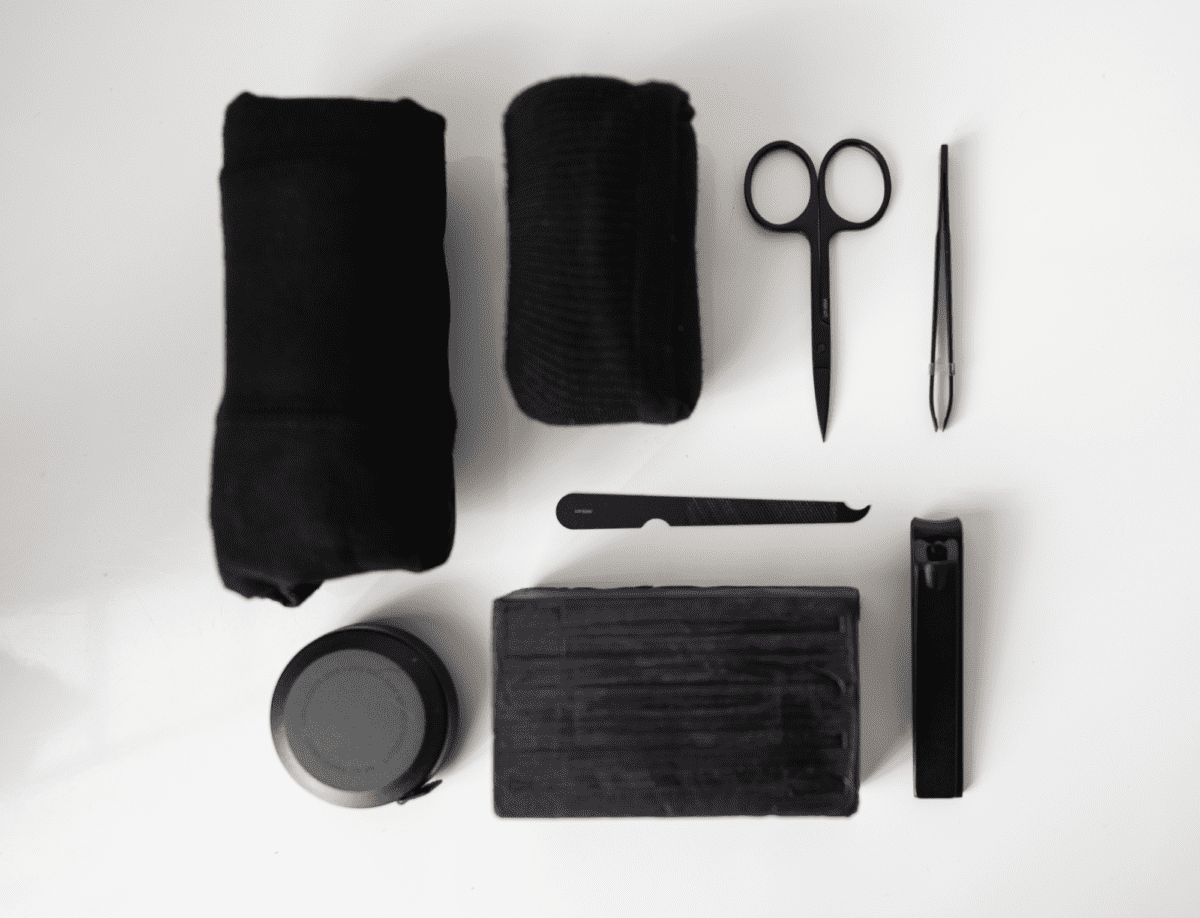 While I prefer absolutely no logos on my stuff, there are some small branding on each of LOT's products. But, they are very subtle and acceptable even for a purist like me.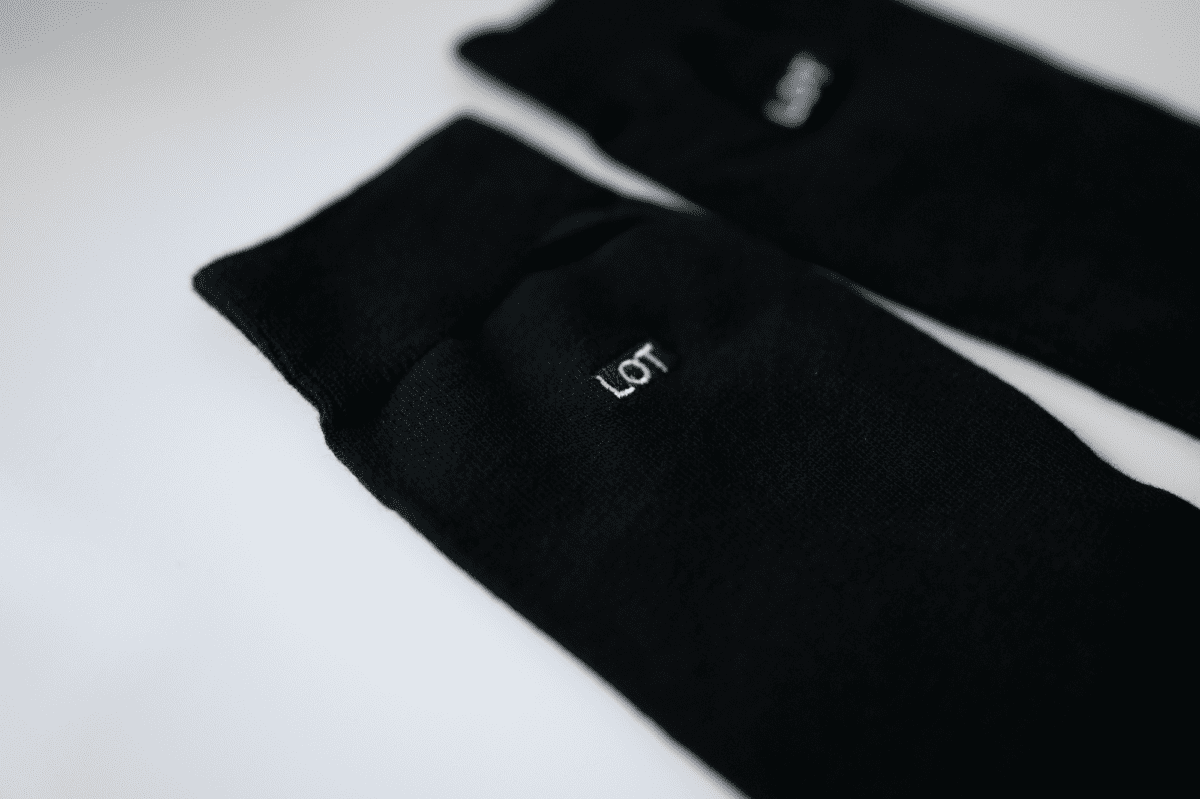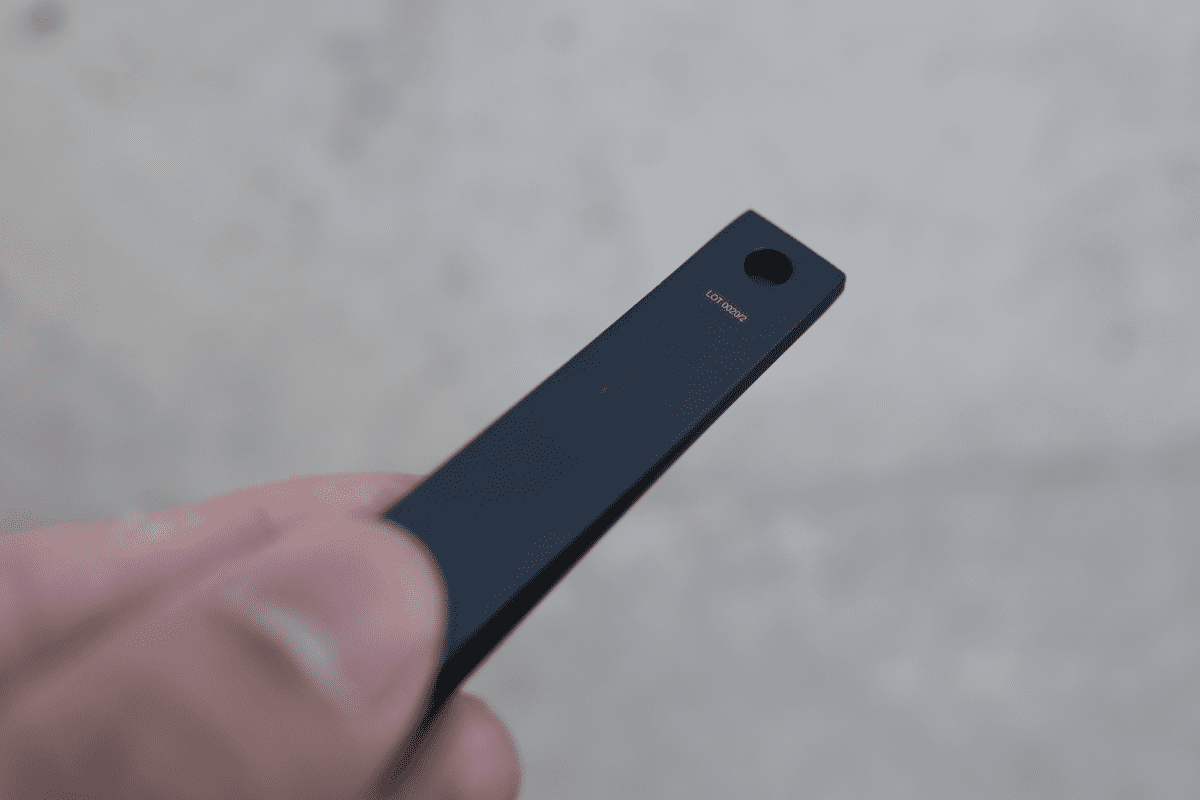 Packaging
I don't usually talk about packaging because I feel like your impression of the product should not be influenced by fancy packaging. But, the packaging of LOT's products is just magnificent. The product photos you see on the site are exactly how the products come. Each sock, shirt is tightly rolled into a neat bundle that would make even Marie Kondo envious.
I have no doubt the designer of the packaging is at least a little obsessive-compulsive.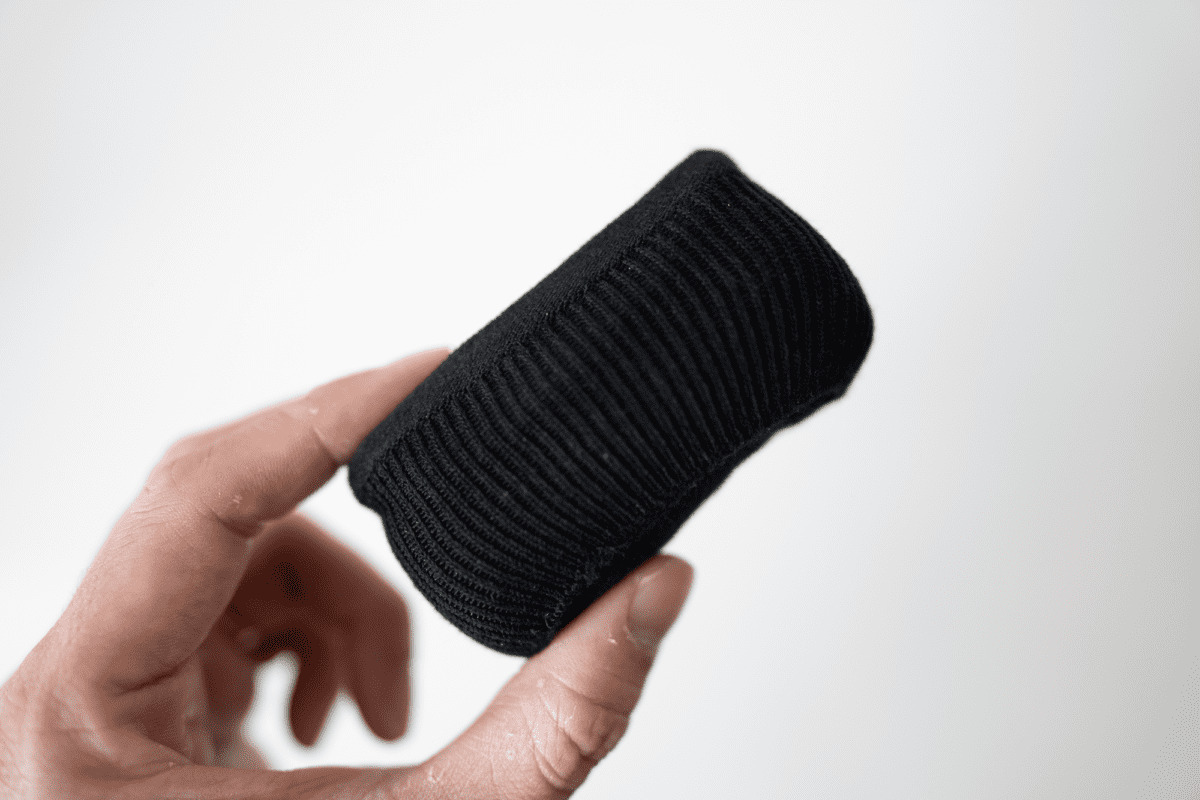 Sizing
When I made my order, the part that I worry the most about is the sizing. I would often comb the sizing charts to make sure I don't get the wrong size, but that isn't an option for LOT Experience. Not only do you not know your size, you don't even know what you will be getting.
The t-shirt, socks, and sneakers I got were the perfect size. They are regular American sizes and just the fit I expected. The t-shirt was not particularly slim or loose, just a regular fit. I guess they had to play safe with a subscription service.
Here are some images of the fit in large. I'm 6 ft and 198 lbs for reference.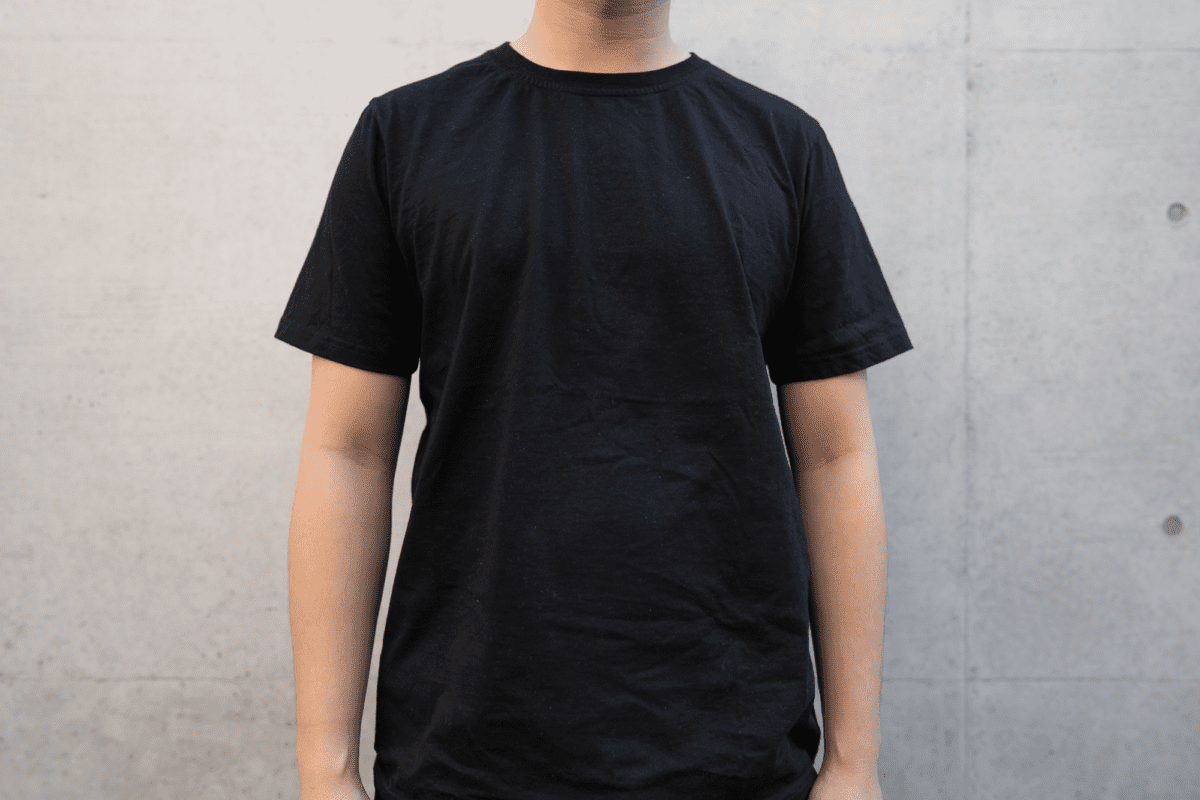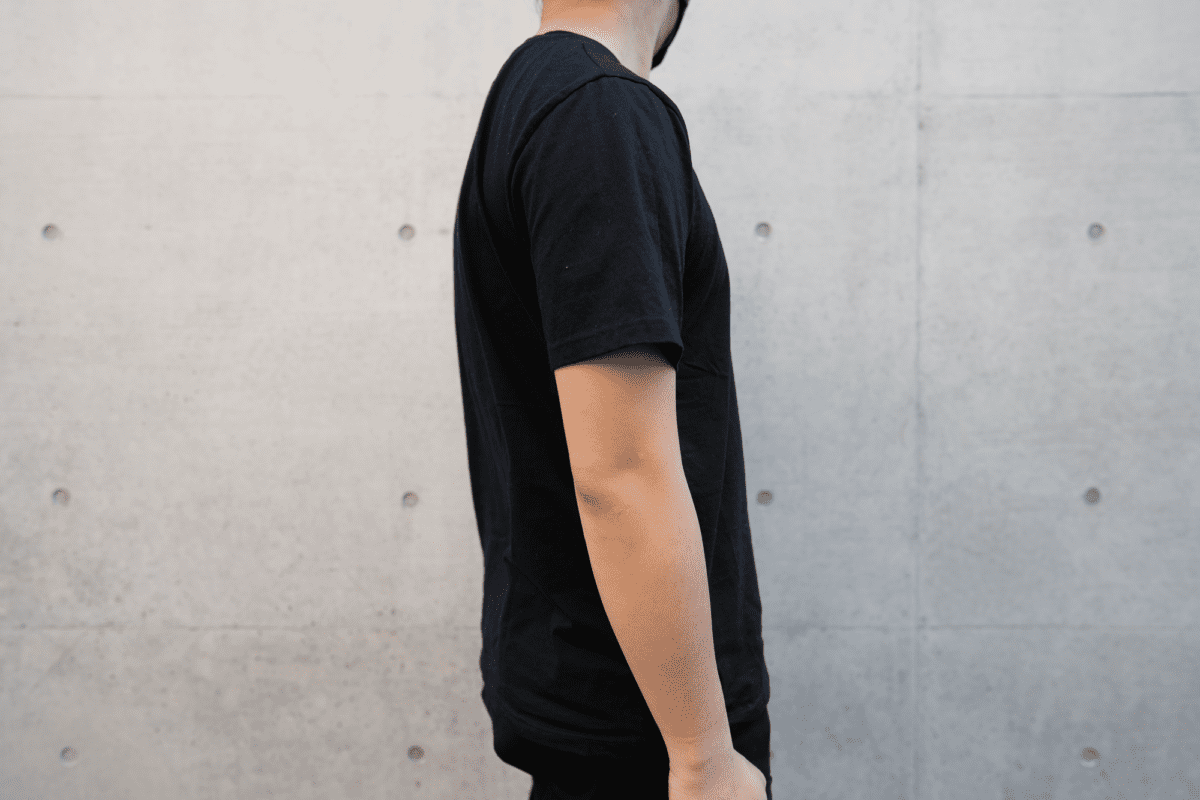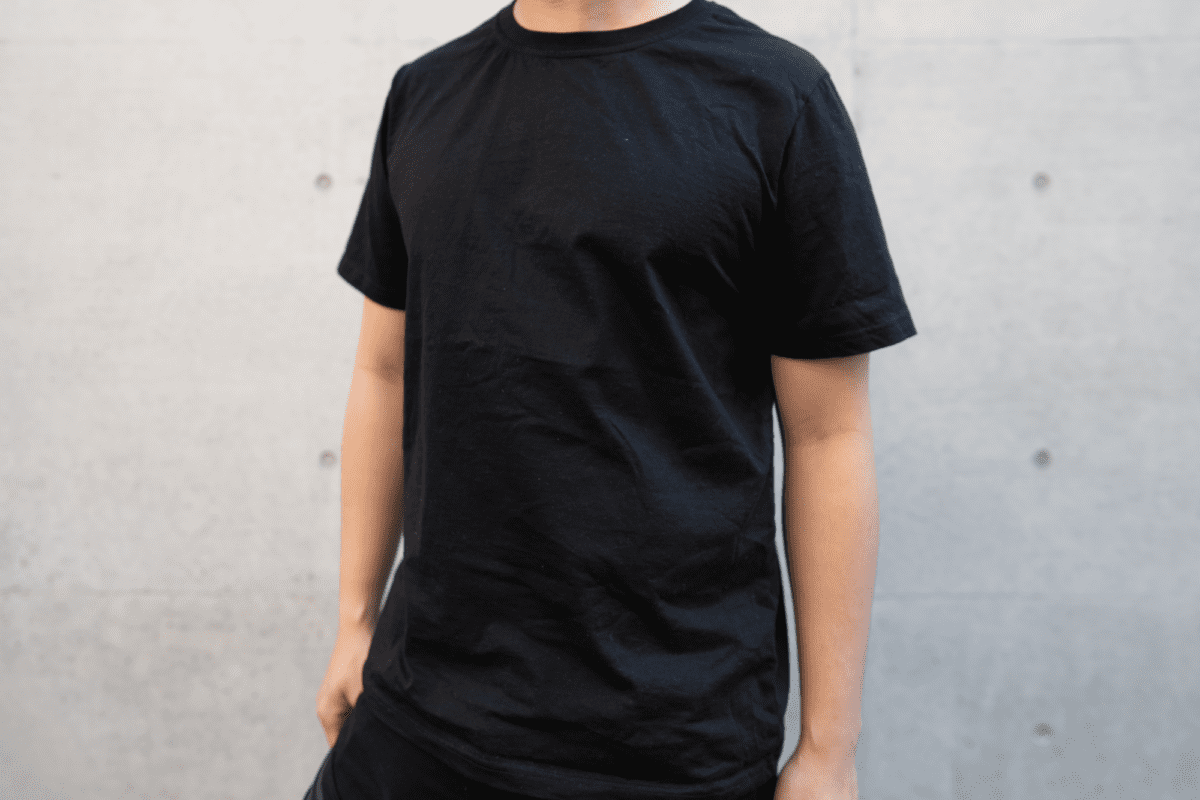 The only issue I have is with the fit of the underwear. I've pretty regular size man parts and have no problems with popular underwear such as the Exofficio Give-and-Go, but the LOT underwear fits weird.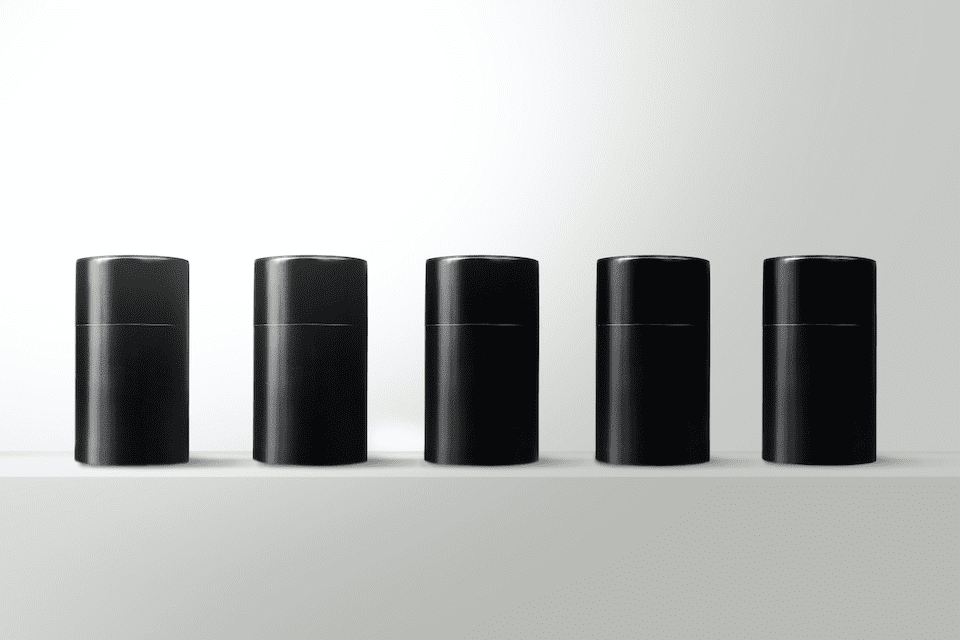 I found a 100 year old company that would create these heirloom quality canisters for me. They are handmade and will keep your tea leaves, coffee beans or anything that you need dry for years to come.
or read review
The area where the right testis is felt a little tighter than the left, creating a weird feeling of imbalance. It's the right size and barely wearable, but given that I have much better fitting underwear in my wardrobe, I would probably be getting rid of them if they don't stretch out.
Others
The other products are very cool and here are some of my comments on how they look.
Tweezers, nail clippers and nail file are coated black and looks of very high quality. Some black coated products would lose color with use, so I would be monitoring the situation carefully and updating this article should that be any problems.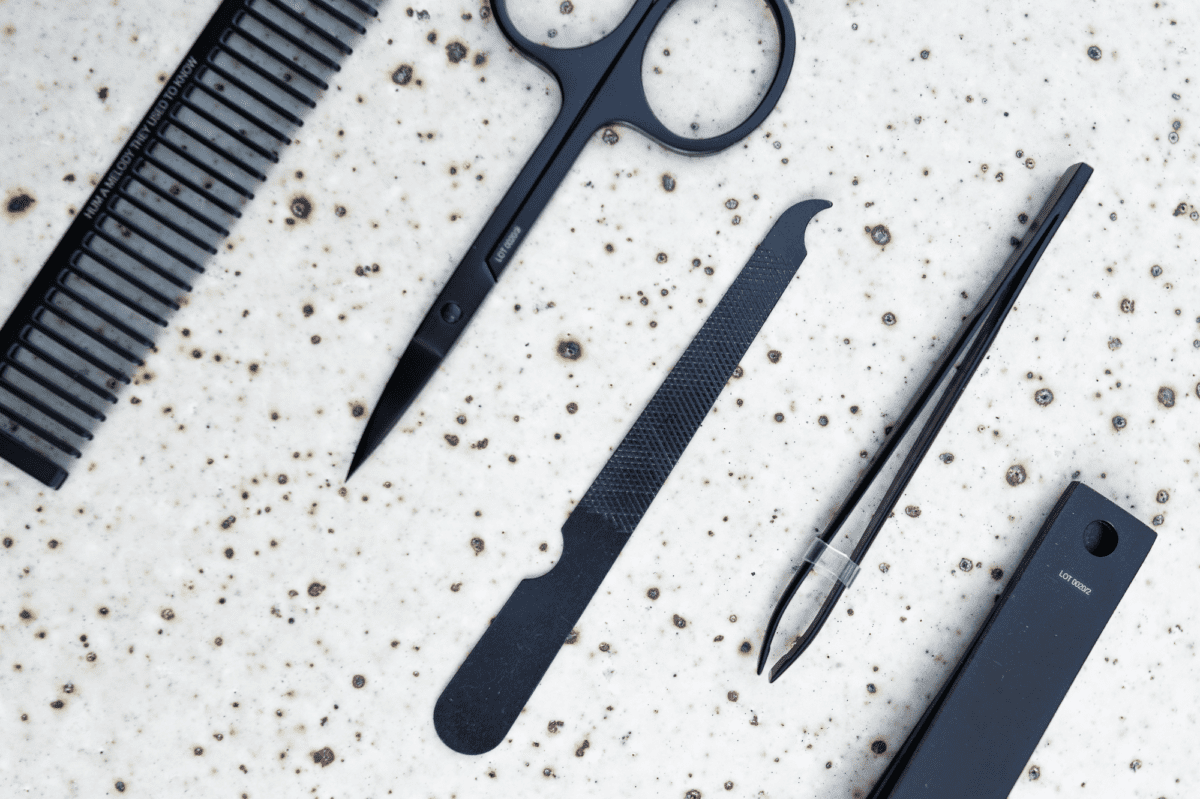 T-shirt is a midweight crew neck
Socks are mid-length socks
Material
There isn't any detailed material information that comes with these products except for the recurring items. Based on what I can tell, they aren't made of any particularly famous technical fabrics. That said, they look like they are of reasonable quality, but are not the ultrahigh quality you get with brands like Outlier or GORUCK.
For the recurring items, here is some information on the material:
T-Shirt The t-shirt is in black combed cotton-jersey 100% cotton.
Sneaker The base material of the sneaker is a black canvas with parts of raw suede, polypropylene, and ballistic nylon. The sole is a regular rubber sole, similar to that of a Converse sneaker.
Usage
The products included in LOT Experience are essentials and are designed to be basic, in the best sense of the word. They are very simple, and the design is expected, in a good way.
In other words, these are day-to-day essentials redesigned in the beautiful, black LOT-esque aesthetics. Most of the products are of decent quality and I expect them to last.
Here are my thoughts on some of the specific items. I haven't had the chance to use everything in-depth, but I will update this article, so check back later if you still aren't sure about subscribing.
Nail Clipper
On the second time I used the nail clipper, the pin flew off while I tried to put back the level, rendering it useless. It was a nice looking product, but the quality was unfortunate.
T-Shirt
The t-shirt is slightly thicker than a regular cotton shirt. It feels very weighty and high-quality that way. The fit is similar to how UNIQLO fits for me.
Underwear
The underwear actually looks pretty nice with comfortable material. As mentioned, the issue is with the fit. And as you can imagine, a bad fit for your underwear is a deal-breaker. Maybe sizing up a size will help.
1 Month Update
The fit actually loosen making it much most comfortable and wearable. The stitching of the brand tag on the inside has come off on one side. This doesn't affect the quality of the underwear itself, but just something to take note. It was only then that I noticed that that particular underwear has my name on the tag instead of the LOT branding. Nifty.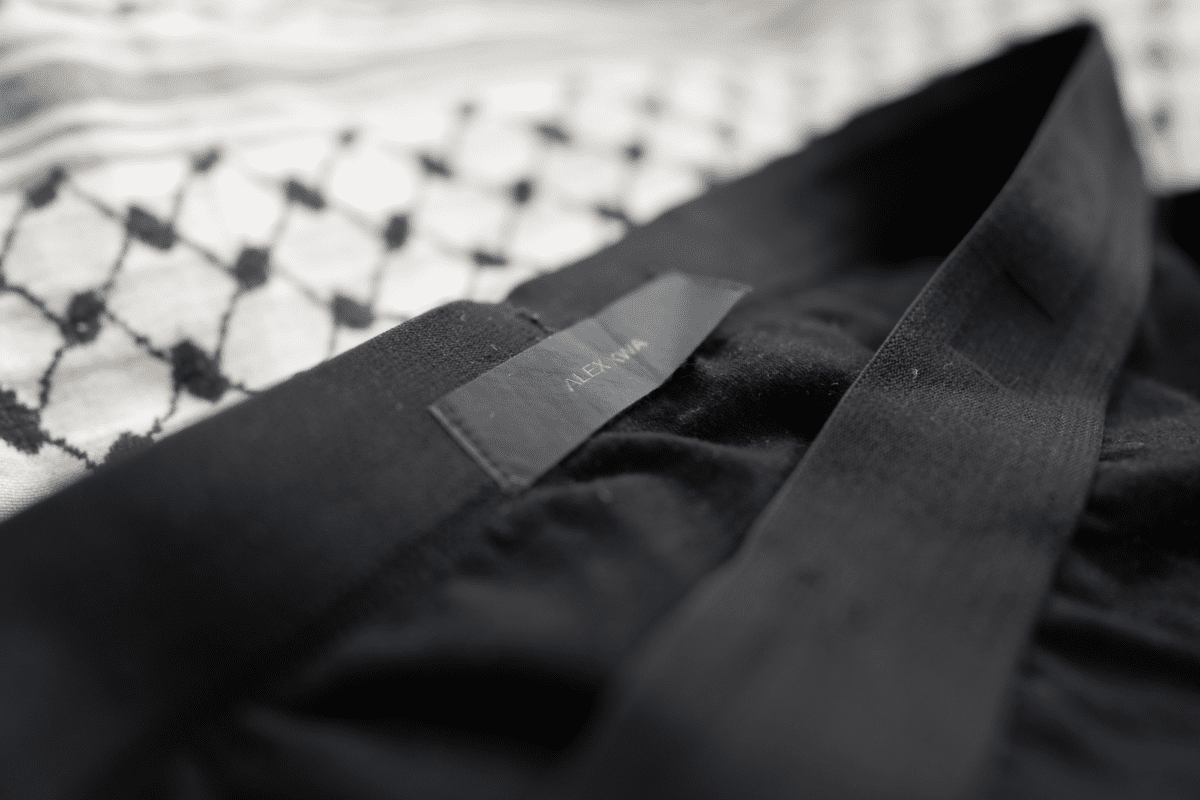 Comb
One of the items I really liked was the comb. I review many minimalist items but this one doesn't even have any handle.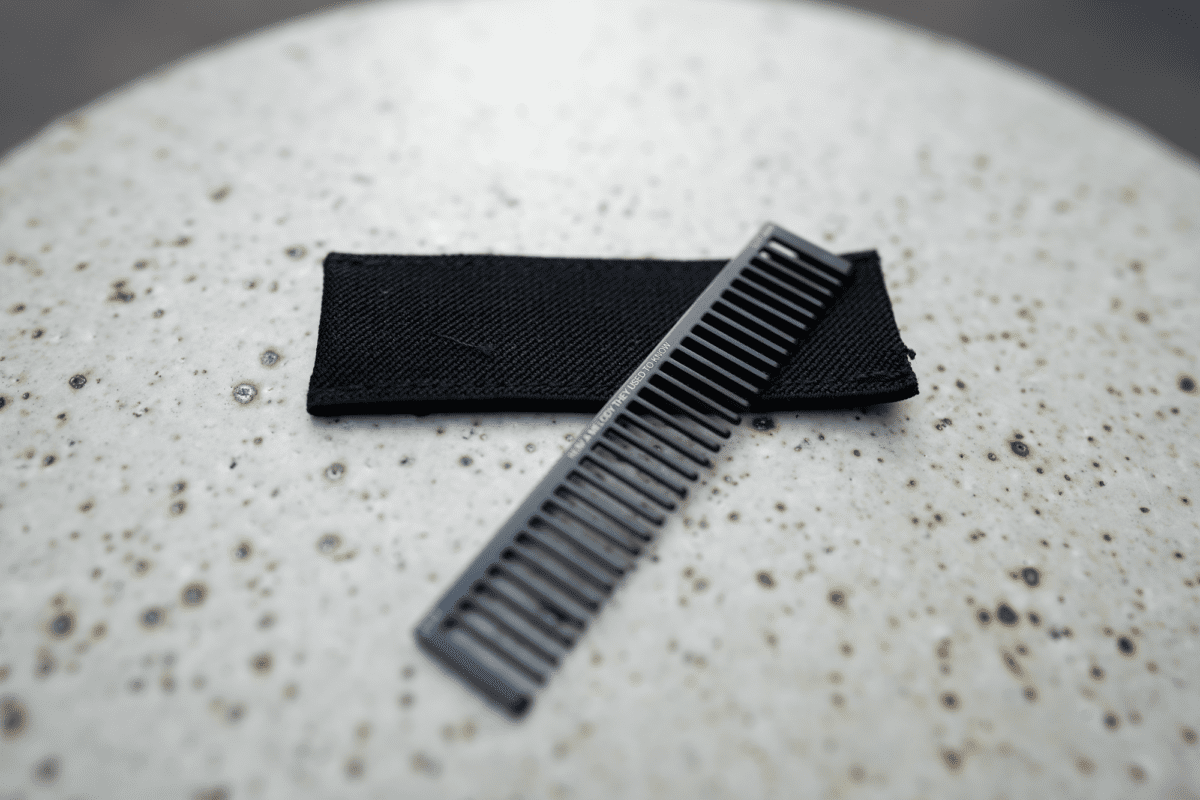 Necklace
I didn't really like the necklace. It's really just a piece of metal on a string.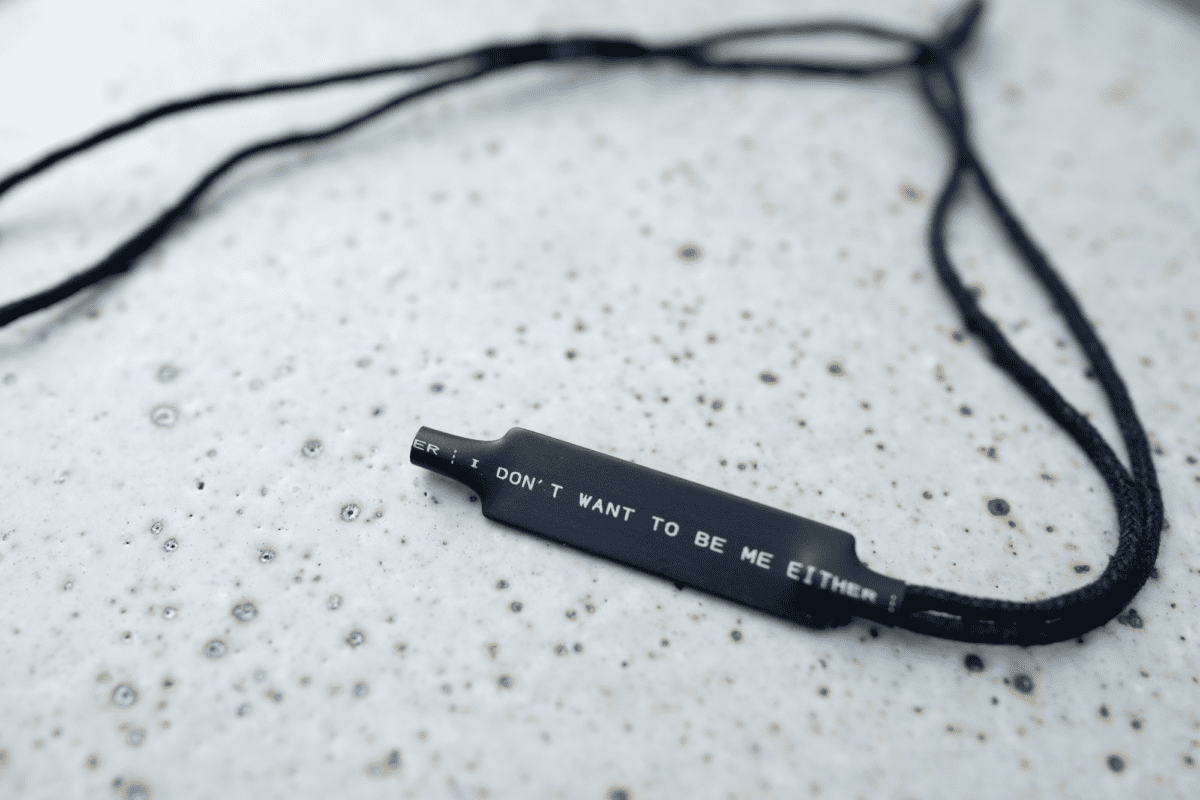 Conclusion
So, is the LOT Experience worth the $99 price tag? It depends on what you are looking for. If you are looking for one-of-a-kind, beautifully designed products in black, then LOT is probably worth it, since you can't get most of the products anywhere else.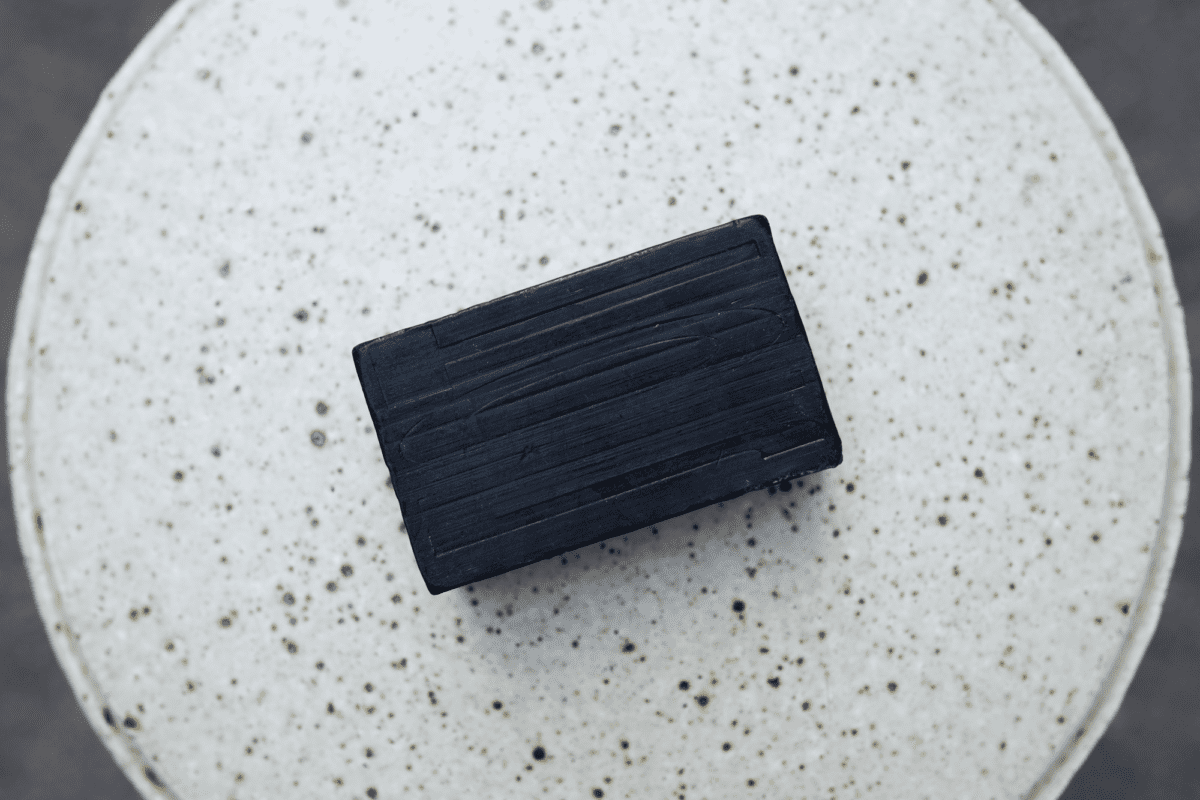 But if you just want basic essentials, and would prefer choosing each of them, then perhaps buying them elsewhere or waiting for them to drop on LOT Supply.
Like this review? See all of my in-depth reviews.
Also, consider supporting me by being a Patreon. Every cent given will go back into improving the content of this website.