This website is made possible by readers. I may earn a small commission when you buy through the links in this article at no extra cost to you. Learn more.
Details
Price $189 on westernrise.com
Use code ALEXKWA15 for 15% off your first order.
Overview
With summer approaching, I had my eye on the Western Rise AirLoft Vest as it looked perfect for the in-between seasons. After my overwhelmingly positive experience with the Western Rise AirLoft Shirt Jacket, I had high expectations for the vest.
My body temperature can get pretty erratic. So, being able to regulate it on the go is important for me to stay comfortable throughout the day. This is why I have hardly any pullovers; zippered outerwear is essential.
The vest, being more layer-friendly, offers a higher level of temperature regulation. However, the only thing that kept me away from it was how it looks. Even the ultra-stylish Outlier Gostwyck Alphacore Vest didn't change my impression.
Perhaps it's a personal preference, but I could never quite avoid looking dorky in a vest. Tim Cook or Jeff Bezos could probably pull them off, but me (the billions of dollars matter, I guess).
Can the Western Rise AirLoft Vest change my mind? I'll find out.
Style
The AirLoft Vest comes in three colors, black, blue grey, and navy. No surprise which color I went for.
Whichever color you chose, Western Rise did a good job in ensuring color consistency throughout, down to the hardware like zippers.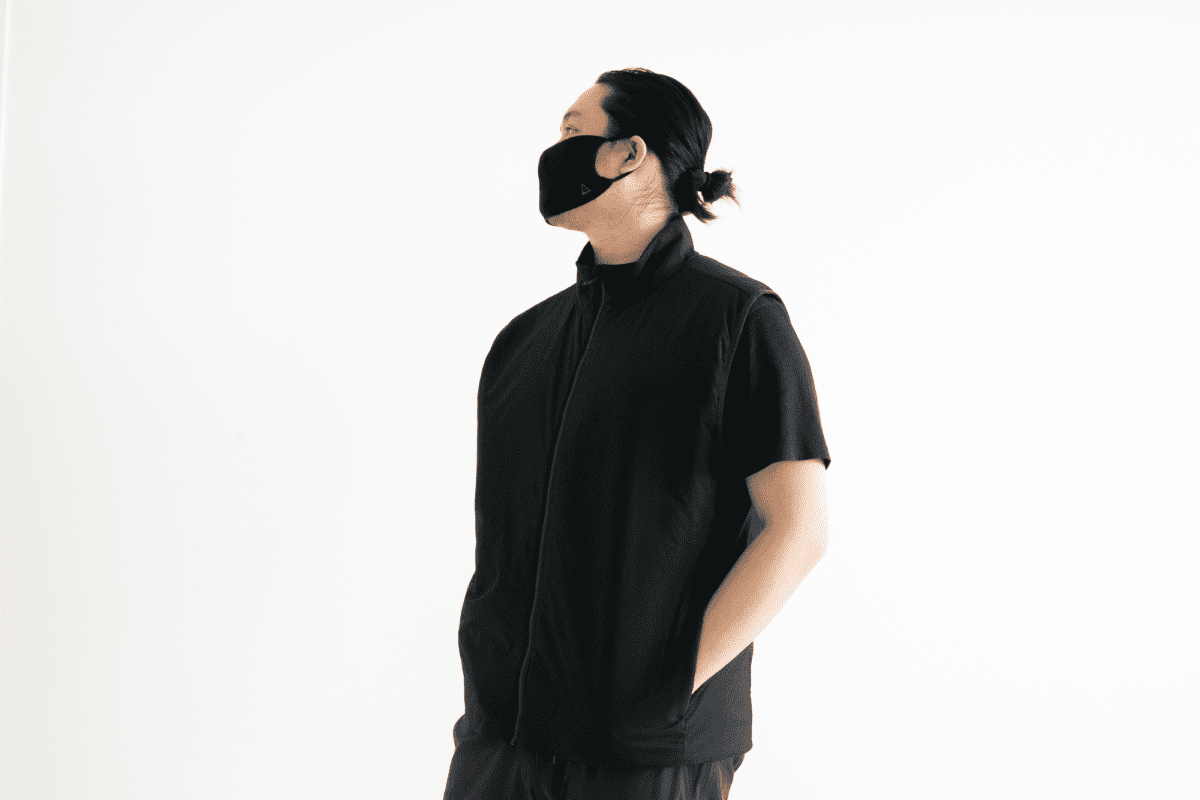 The only non-black parts of the vest are the red loops along with the drawstrings at the bottom. However, Western Rise has masterfully kept them on the interior such that they don't show at all.
Unlike the Shirt Jacket, the vest comes in a raised collar for additional warmth. A small flap at the top covers the zipper and also prevents it from coming in contact with your chin.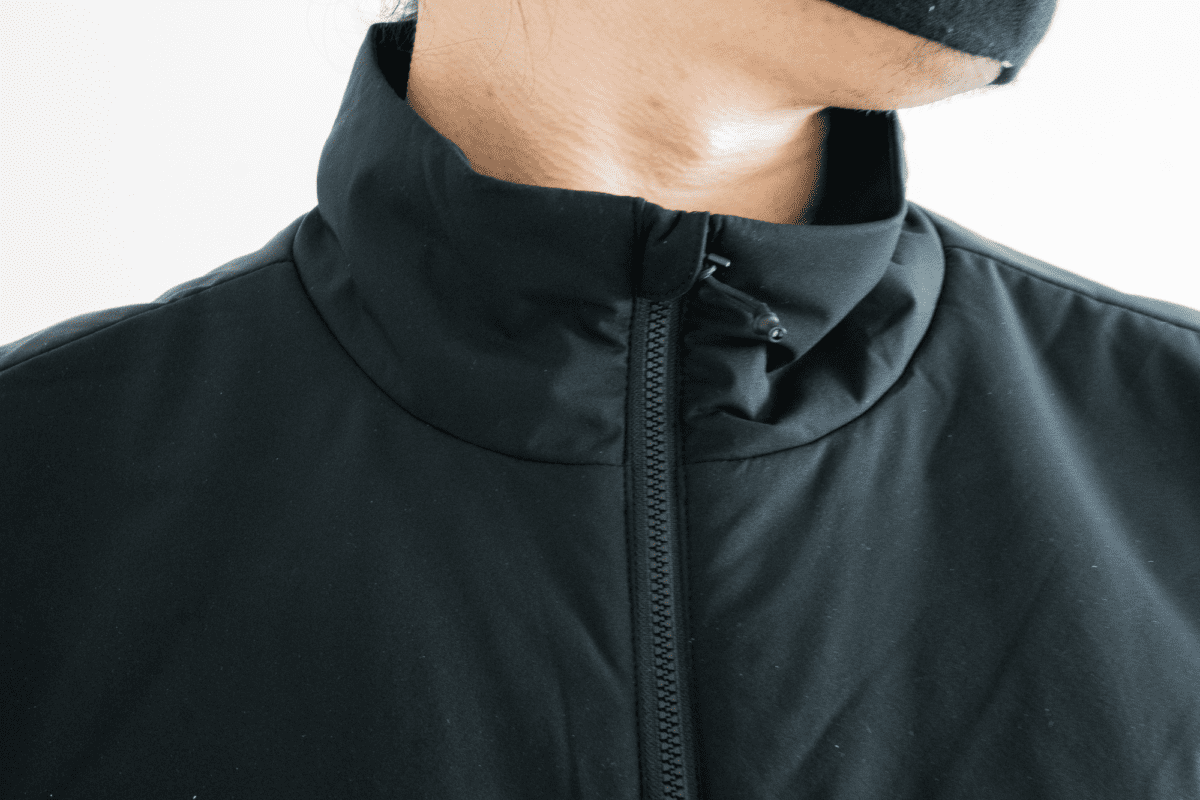 I am 6 ft and approximately 220 lbs, and got the XL. The size fits well and is a little relaxed as I intended, but not too loose that it becomes hard to layer with. While the size is perfect for at-home lounging, the relaxed fit causes the shoulders to jut out oh-so-slightly.
But no one likes ads, so I got rid of them. If my articles helped you, I ask for your support so I can continue to provide unbiased reviews and recommendations. Every cent donated through Patreon will go into improving the quality of this site.
It's a well-structured piece and not quite meant to be sized up. I would suggest going true to size.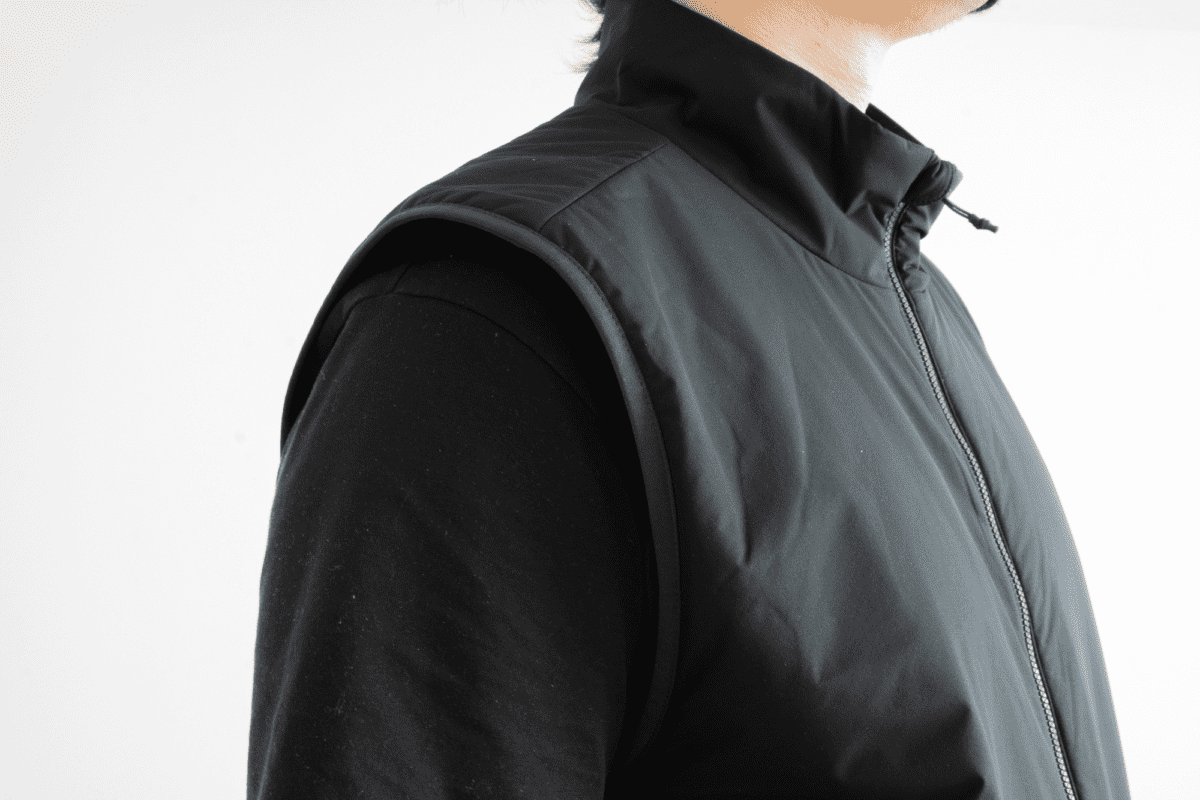 As I expected, the vest is not a look that I feel confident in. Western Rise probably has the most stylish version of it, but this is a "me" problem.
As a fully-remote worker, you can find me at home or around the neighborhood most of the time and the vest works for that. Despite my gripes about the style, I actually wear it quite often.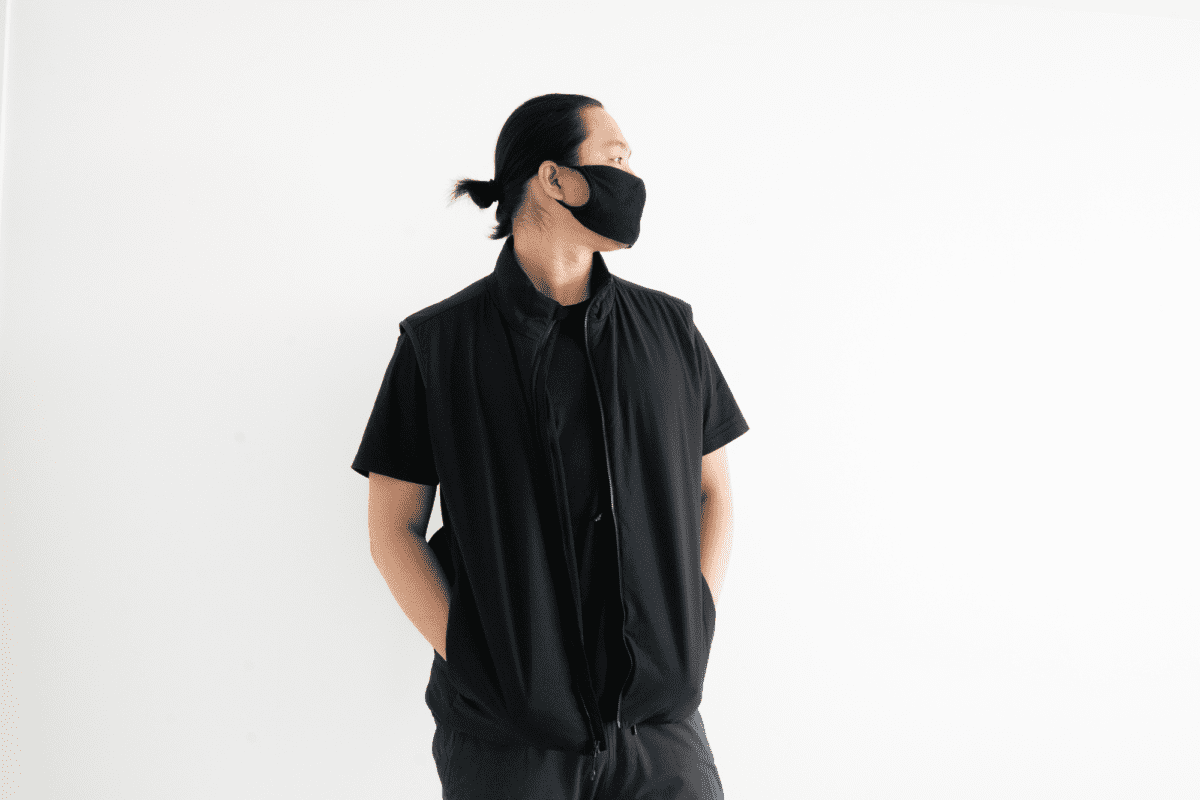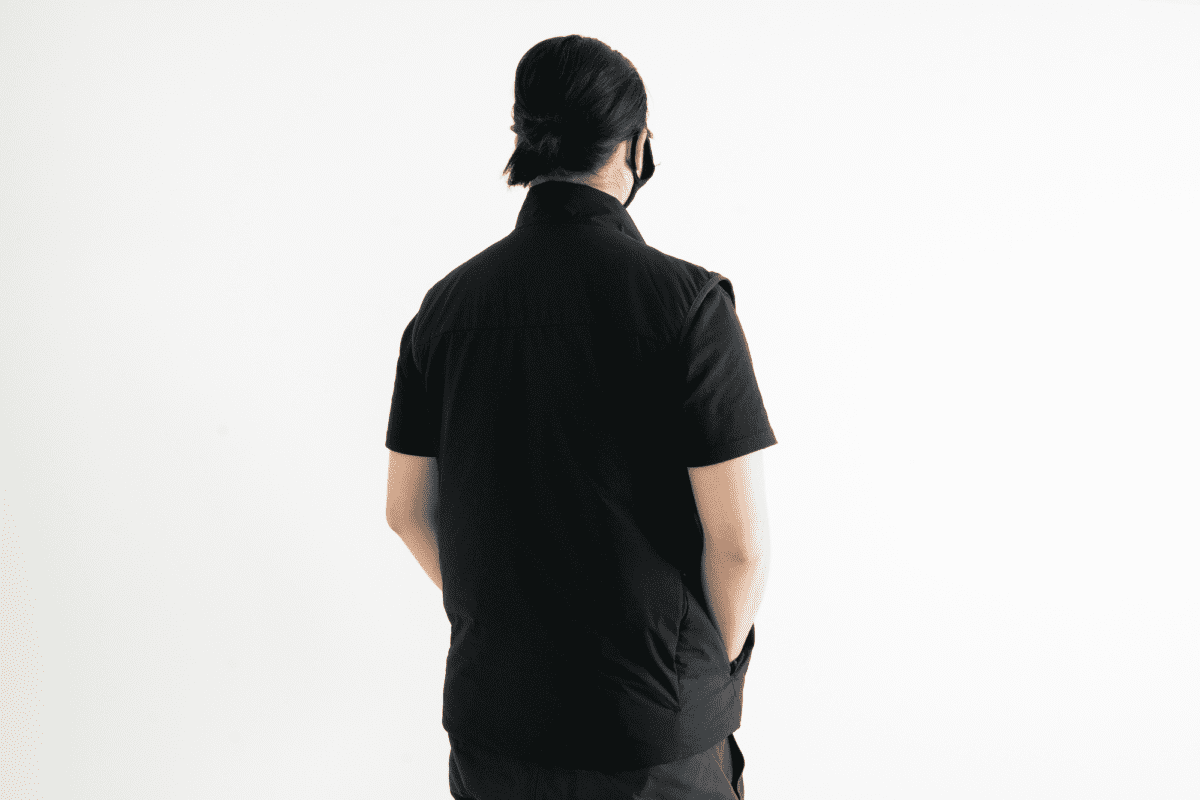 Material
The AirLoft material is made from 100% Polyester with 40g Toray 3DeFX+®. This combination is aimed to tackle as many situations as possible. In case you have a life and are not obsessed enough with fabrics to know this, Toray is the legendary technical fabric producer responsible for Uniqlo's Heattech or Airism.
3DeFX+ traps a lot of air, thereby retaining heat effectively. At the same time, the fabrics have what Toray calls "Anti-Fabric Migration" technology. Sometimes you might notice that the feathers of a down jacket stick out or come out of down jackets. Most manufacturers use less porous exterior fabric to limit this, limiting the breathability at the same time. Since the 3DeFX+ has insulation material that stays inside, a highly-breathable exterior fabric can be used. This allows air to flow, allowing you to stay warm without feeling stuffy.
The exterior is a 50d 102gsm Primeflex® fabric with a C6 DWR coating to resist water, dirt, stains, and the weather. C6 DWR, compared to C8, is the market leader as it minimizes the release of toxic chemicals. According to Toray, it has a four-way stretch that results in you feeling less pressure when you stretch, approximately a third of the usual stretch that you will feel with conventional outdoor clothing.
Usage
The AirLoft Vest is extremely comfortable, to say the least. I would have no problems wearing it all day, every day, even to sleep.
The Primeflex fabric is soothing to the touch. However, it does have that synthetic feel.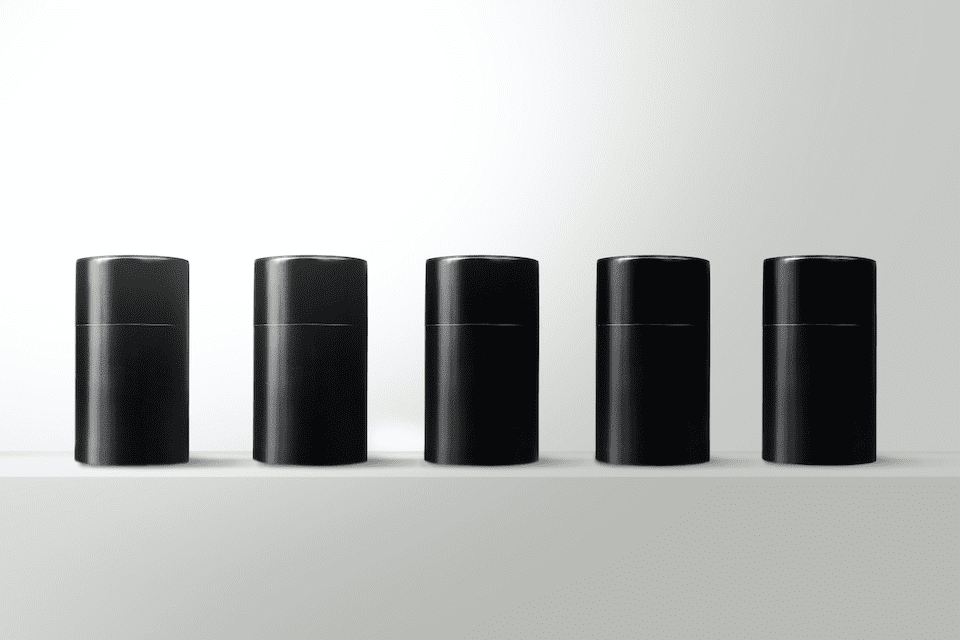 I found a 100 year old company that would create these heirloom quality canisters for me. They are handmade and will keep your tea leaves, coffee beans or anything that you need dry for years to come.
or read review
There are three pockets; two handwarmer pockets and a hidden interior pocket on the wearer's left.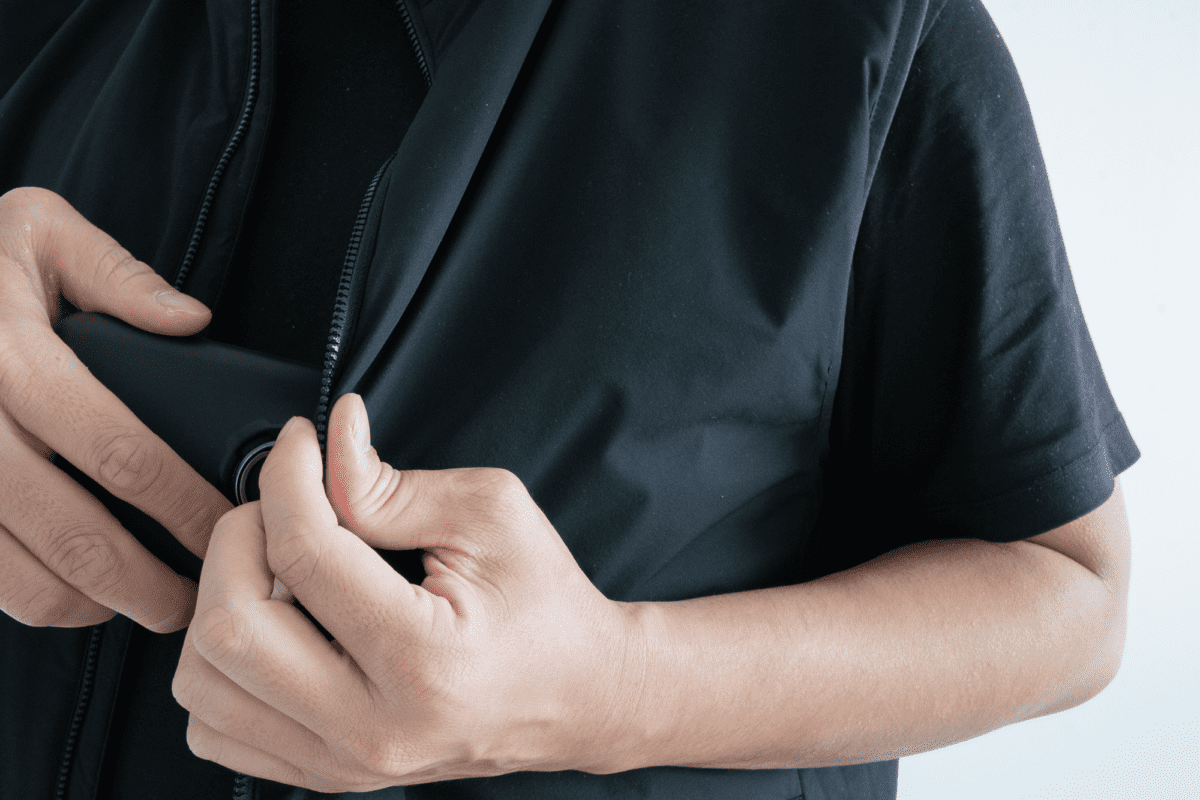 The handwarmer pockets are deep, almost too deep. I often complain about handwarmer pockets that are too shallow, which makes things fall out easier. The ones on the AirLoft Vest give a literal meaning to having deep pockets.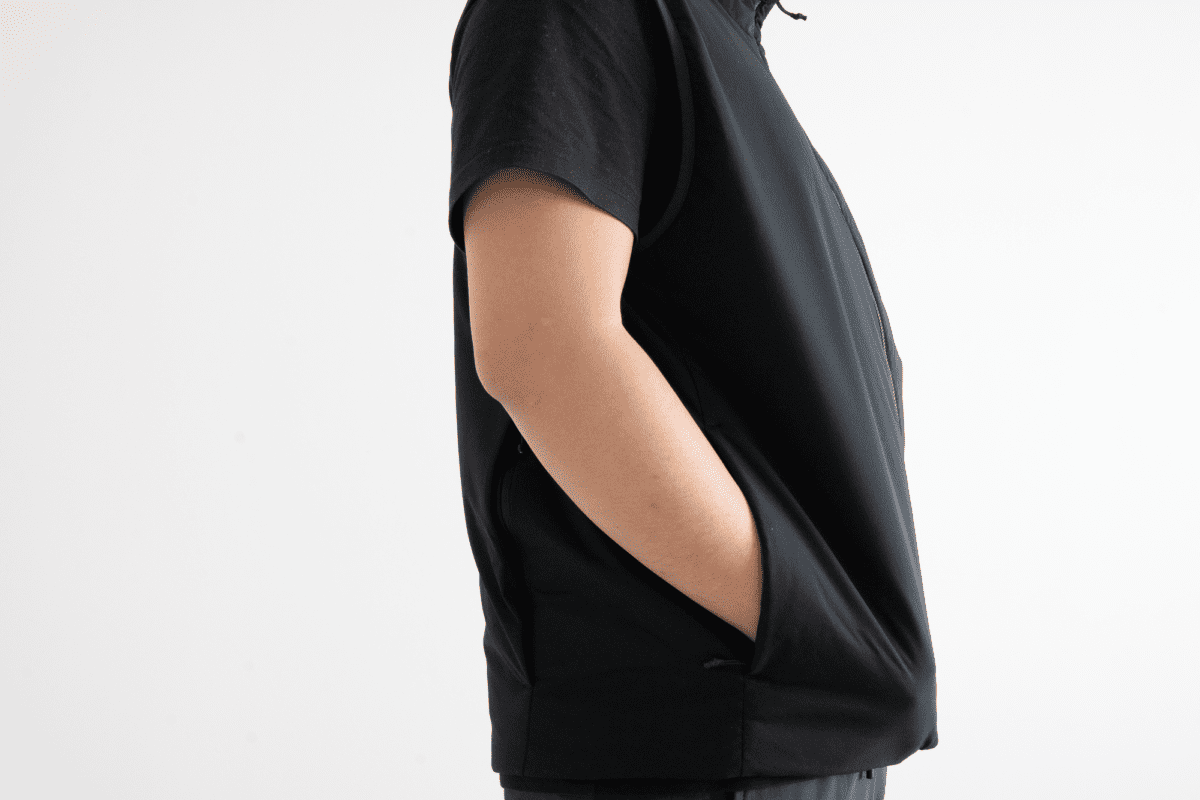 Your hands have to really dig deep into them to rest them at the bottom. My Casio G-Shock GA2100 often gets caught along the way down. As if the deep pockets aren't enough to prevent its contents from falling out, it comes with zippers for unparalleled security.
Along the bottom of the vest are some hidden drawstrings to tighten it. This helps prevent airflow from coming in from below.
The drawstrings are designed in a seemingly complicated fashion. While the operation remains the same; press the clip and pull. It navigates through the two red loops in a way that prevents the loose end of the drawstring from sticking out from the side. This is a nice little detail that I took a while to realize.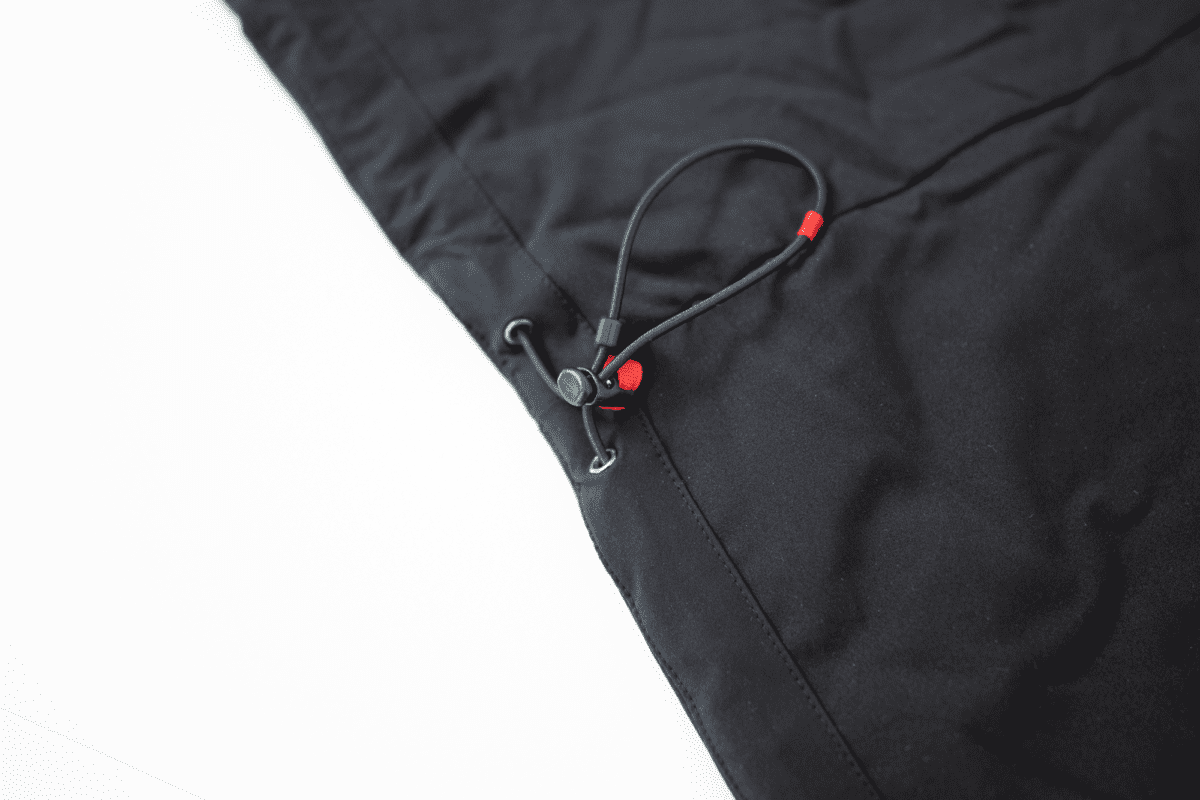 Speaking of airflow, getting the right fit is important to ensure optimal warmth. The armholes are a little larger in XL and allow wind to sneak in from them.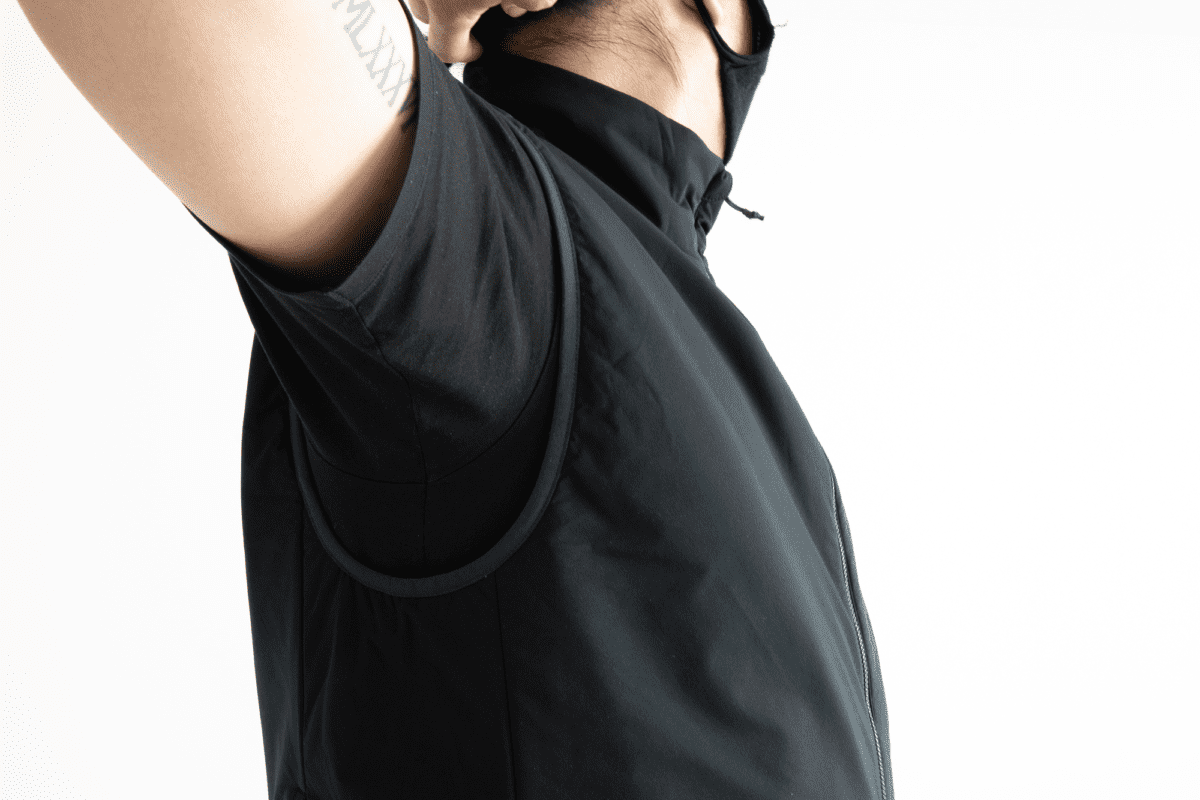 Conclusion
While I can't say that the Western Rise AirLoft Vest has completely changed my mind on vests, they have certainly brought me closer to understanding them.
While it's not cheap, it offers superior comfort and style and I could certainly see the silicon valley types in this. It works especially great for WFH employees. You can feel comfortable wearing it all day at home and heading to a nearby izakaya for some beers after work.
Like this review? See all of my in-depth reviews.
Also, consider supporting me by being a Patreon. Every cent given will go back into improving the content of this website.
Tagged jacket review vest water-resistant western rise