This website is made possible by readers. I may earn a small commission when you buy through the links in this article at no extra cost to you. Learn more.
Details
Price $6.30 on trangia.se
Weight 14g
Dimensions 161mm
Overview
There are a few reasons people bring along their own cutlery.
In some countries with lower sanitary standards, having portable cutlery can offer peace of mind. I've been part of a jungle survival course during my army days, and I've picked food off the ground and drank water from a murky river. I'm no Bear Grylls but I'm not too fussy.
Some do so because they care about the environment. On the contrary to the impression, portrayed by their stringent recycling requirements, that Japan cares about the environment, they are notoriously wasteful when it comes to single-use plastic and disposable chopsticks. Bringing my own cutlery is something small one can do.
The biggest reason I bring my own cutlery, however, is to elevate the eating experience. It almost always feels better using the cutlery you choose. This is why I carry along my Snow Peak Travel Chopsticks, Snow Peak Spork, and more recently, the OTHERWARE Pebble and use them instead of restaurant cutlery wherever possible.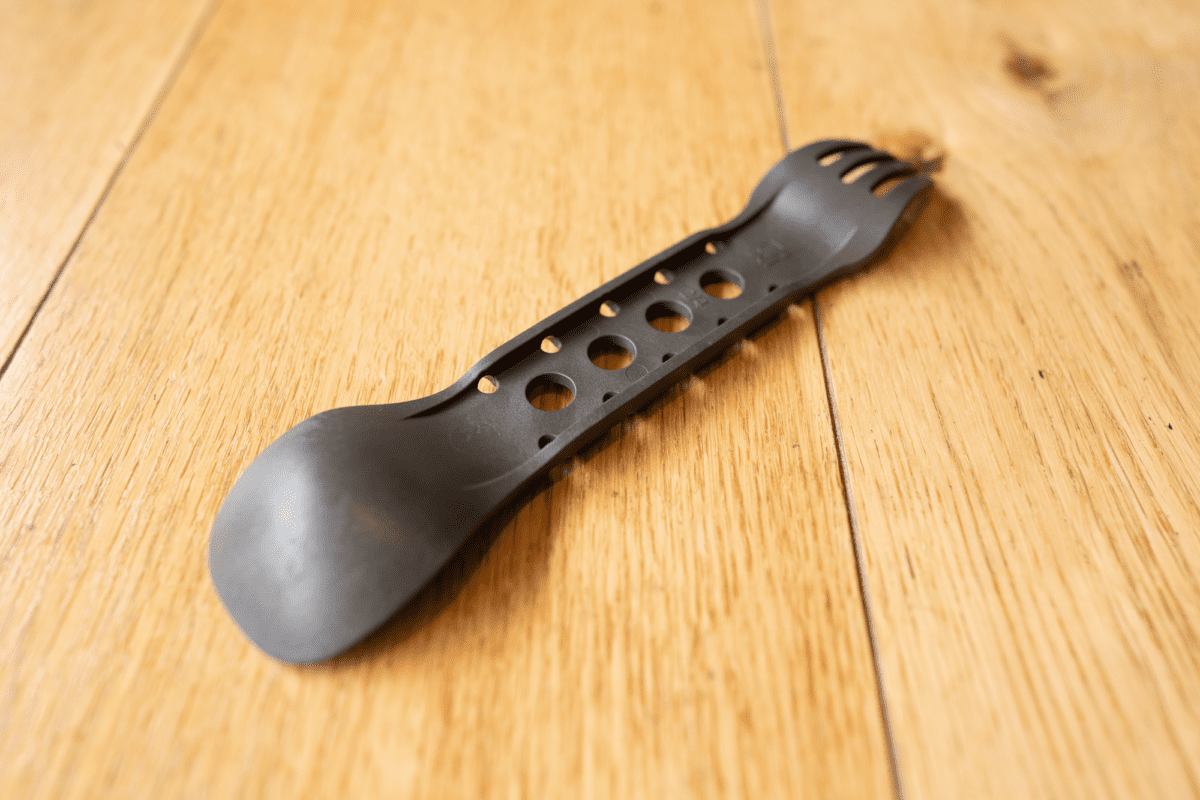 The Trangia T-Spoon caught my attention because of how simple the design was, as well as the low cost. While it looks designed for outdoors, I've
Style
The T-Spoon is a deceivingly simple piece of gear.
Unlike sporks, which combine a spoon and fork on one end, T-Spoon separates the two onto both ends.
There are holes along with the handles for attachments. There are four large ones down the middle and five smaller ones on each side. The holes give the T-Spoon a distinct outdoorsy look.
The T-Spoon is made of plastic but it looks and almost feels like metal. It's surprising to me how plastic can look so solid yet rugged.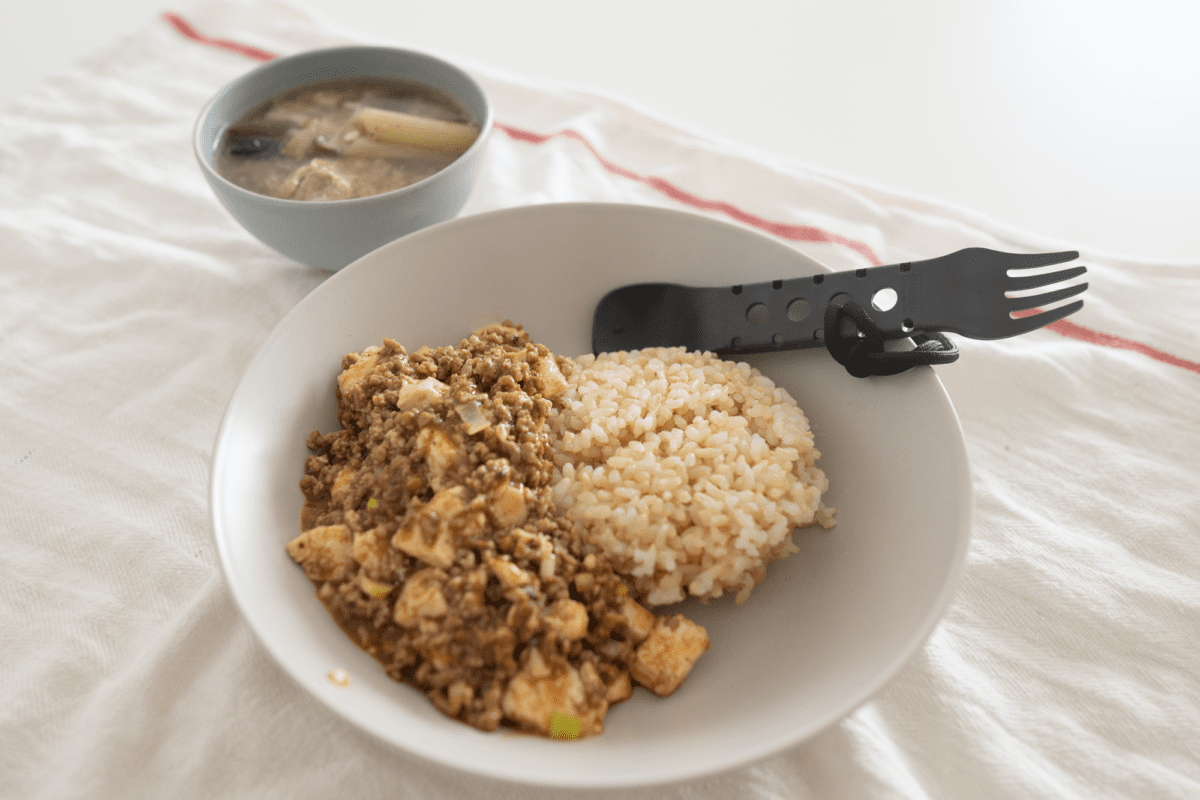 It comes in charcoal, the only color available. There is a reddish tint, making it look a little like a deep bronze.
But no one likes ads, so I got rid of them. If my articles helped you, I ask for your support so I can continue to provide unbiased reviews and recommendations. Every cent donated through Patreon will go into improving the quality of this site.
Material
The material is the most intriguing part to me.
Unlike most outdoor-use cutlery, these are made from plastic. One might associate plastic with disposable cutlery but this is no ordinary plastic. If plastic was jacked up on steroids, it would be EcoPaXX.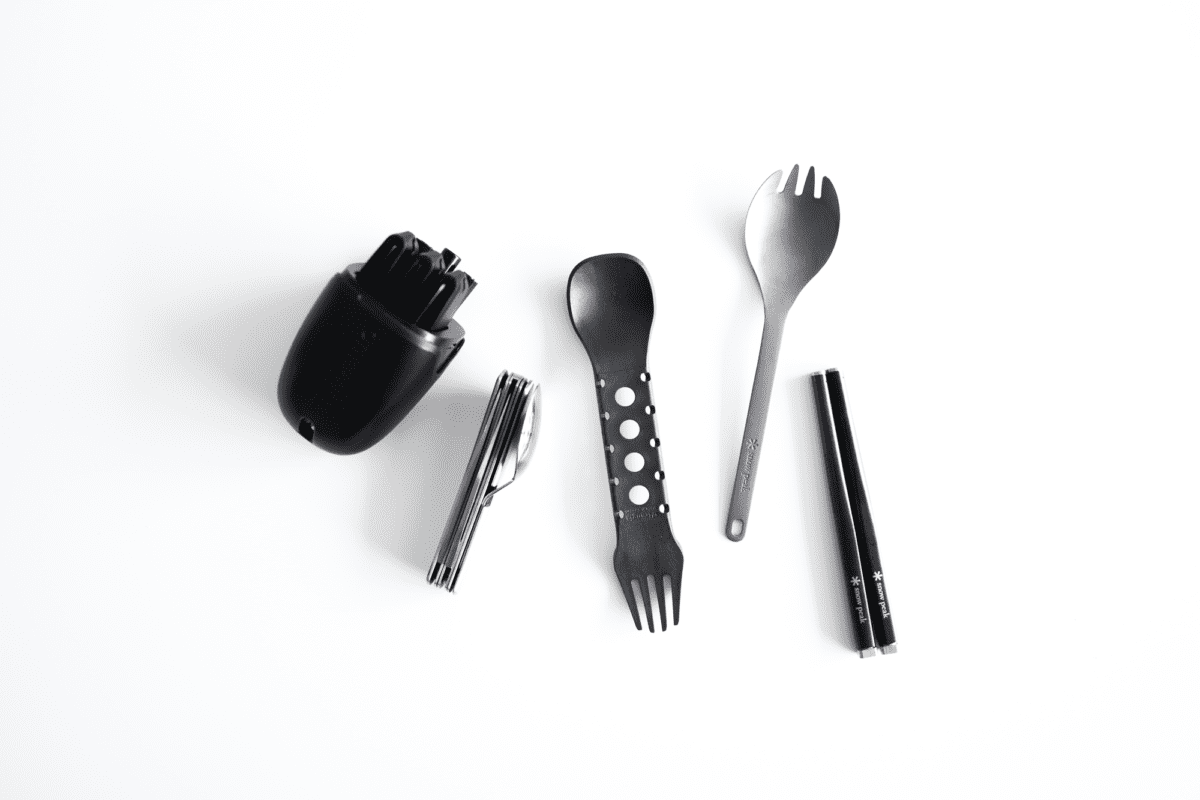 Ecopaxx is a high-performance polyamide produced by a company called DSM. It's made from 70% organic content, which is obtained from the Ricin plant. Apart from cost savings, the main reason that this material is superior is the weight-to-durability ratio. At only 14g, the toughness of the T-Spoon feels almost like it's playing tricks on your mind. How can plastic be so strong?!
Usage
Those who have heard of Trangia would probably know them from their world-famous mess tins. Trangia's mess tins are probably the best in the world. As such, it's important to know that the T-Spoon is optimized to use with the mess tins. Read this guide on how you can care for your mess tin.
The T-Spoon is sized to fit inside the mess tin. At the same time, the plastic is chosen to prevent scratches to the mess tin. Something like the Snow Peak Spork will undoubtedly leave some scars.
At the same time, the size and design limit you to eating with either the spoon or fork side. If you are eating with one side, and want to use the other side, chances are that your hands will come in contact used end.
While I wouldn't eat with both ends in the same sitting, for the size of my hands, I like how the curved back of each end can comfortably rest on the edge of my palm.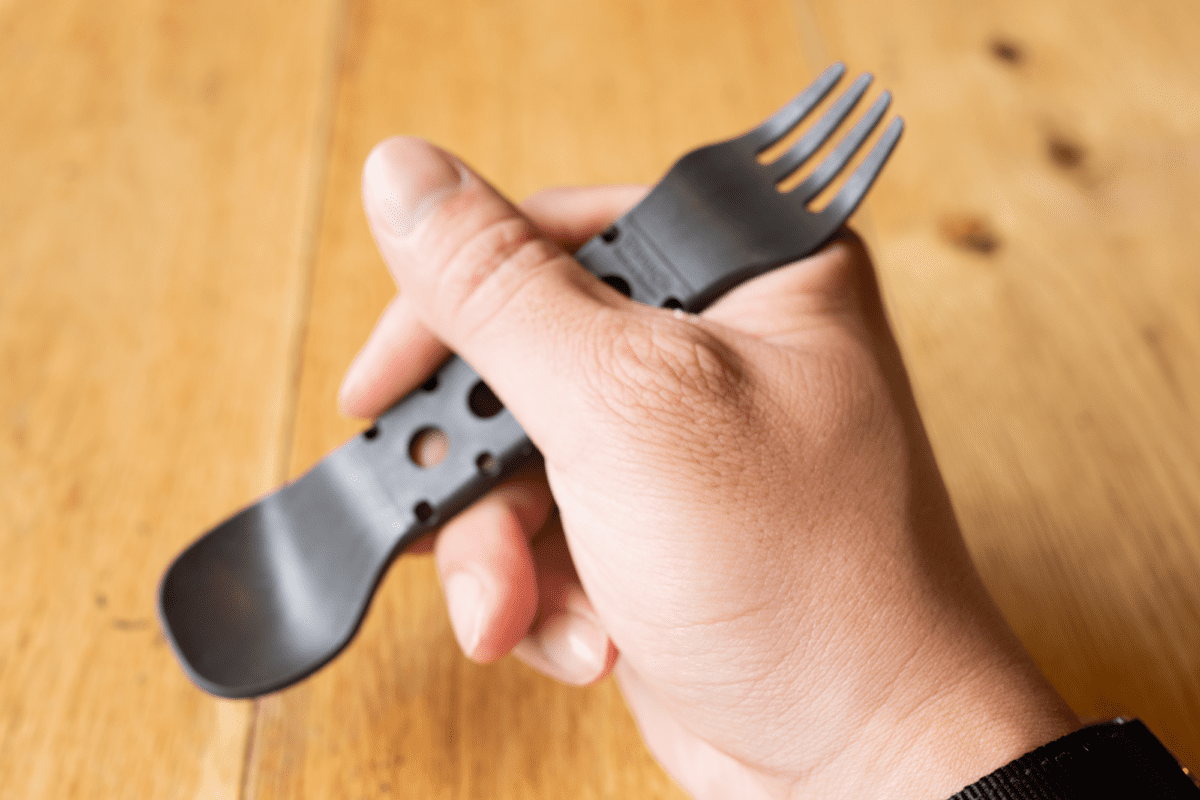 The ends of the fork are also slightly rounded. In addition to the material, I feel comfortable putting it in my bag without a case. The spoon feels extremely strong despite the plastic material and will probably not snap by bending in a tight pack.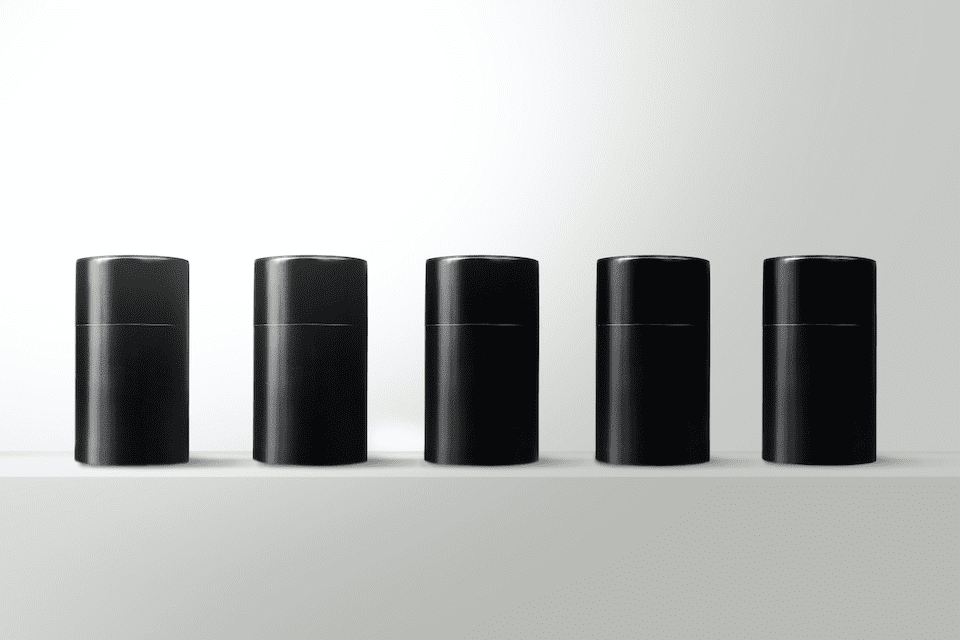 I found a 100 year old company that would create these heirloom quality canisters for me. They are handmade and will keep your tea leaves, coffee beans or anything that you need dry for years to come.
or read review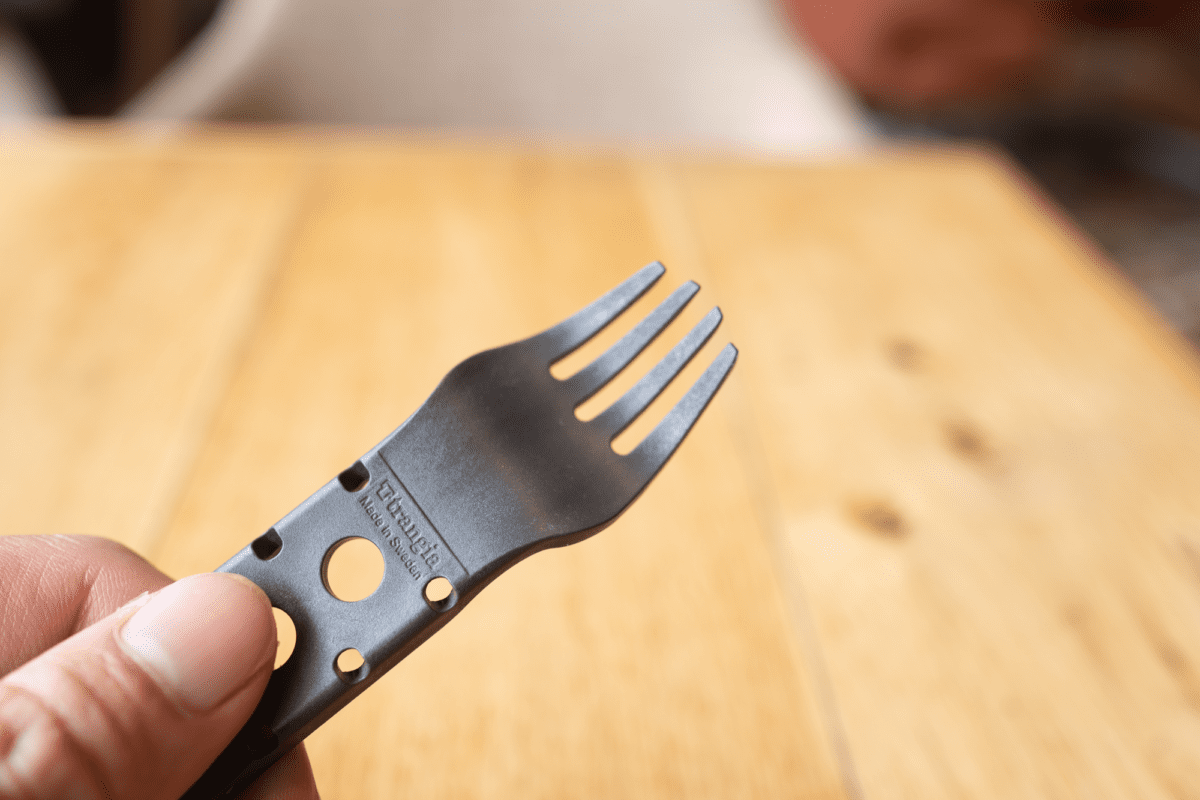 One of my worries about the material is how well it would handle the heat. I've used it on searing hot cast iron pans and it didn't melt. I wouldn't leave it on a hot surface for extended periods but for cooking, it'll do fine.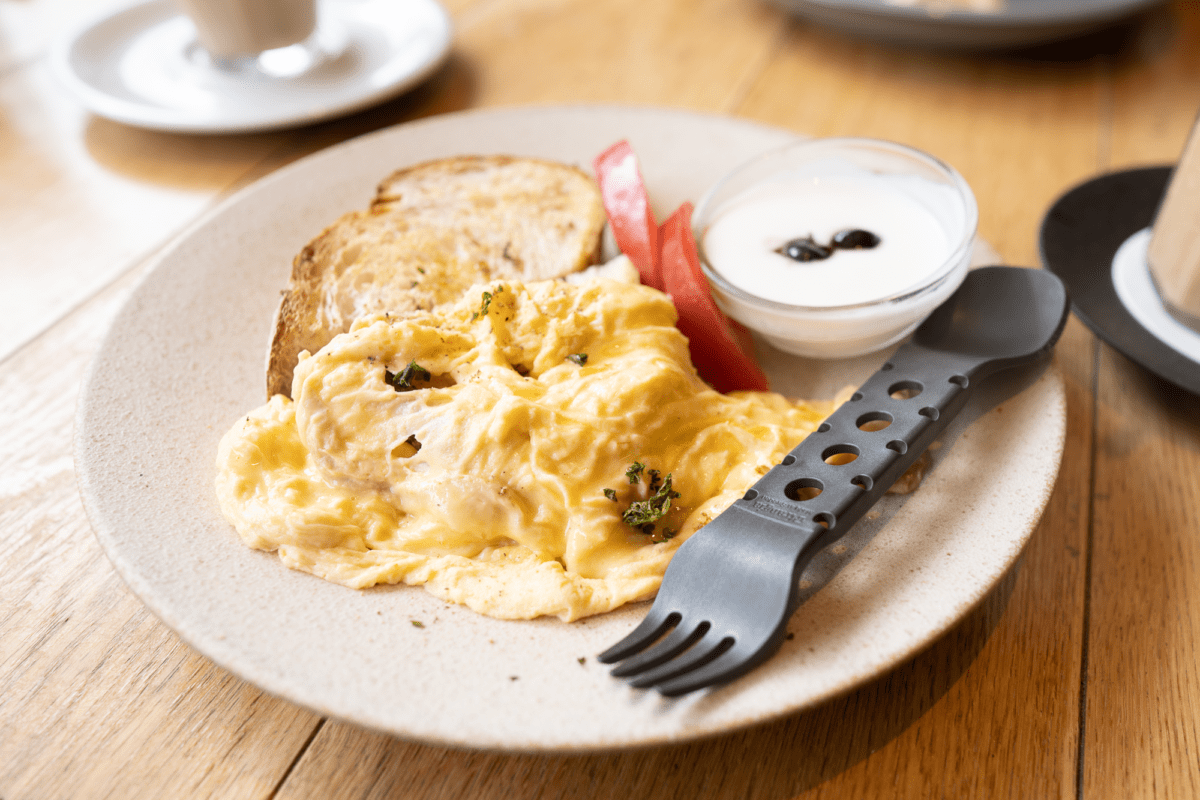 After washing your T-Spoon, you can hang it outside your pack with a carabiner or something like the TOM BIHN Key Straps. However, thicker carabiners, like the NOMAD Universal Cable USB-C, won't fit through the holes.
Because of the design, you can't have a permanent strap like a paracord loop, or it will likely get in the way when using. Believe me; I've tried. Even a short cord will get in the way while eating or cooking.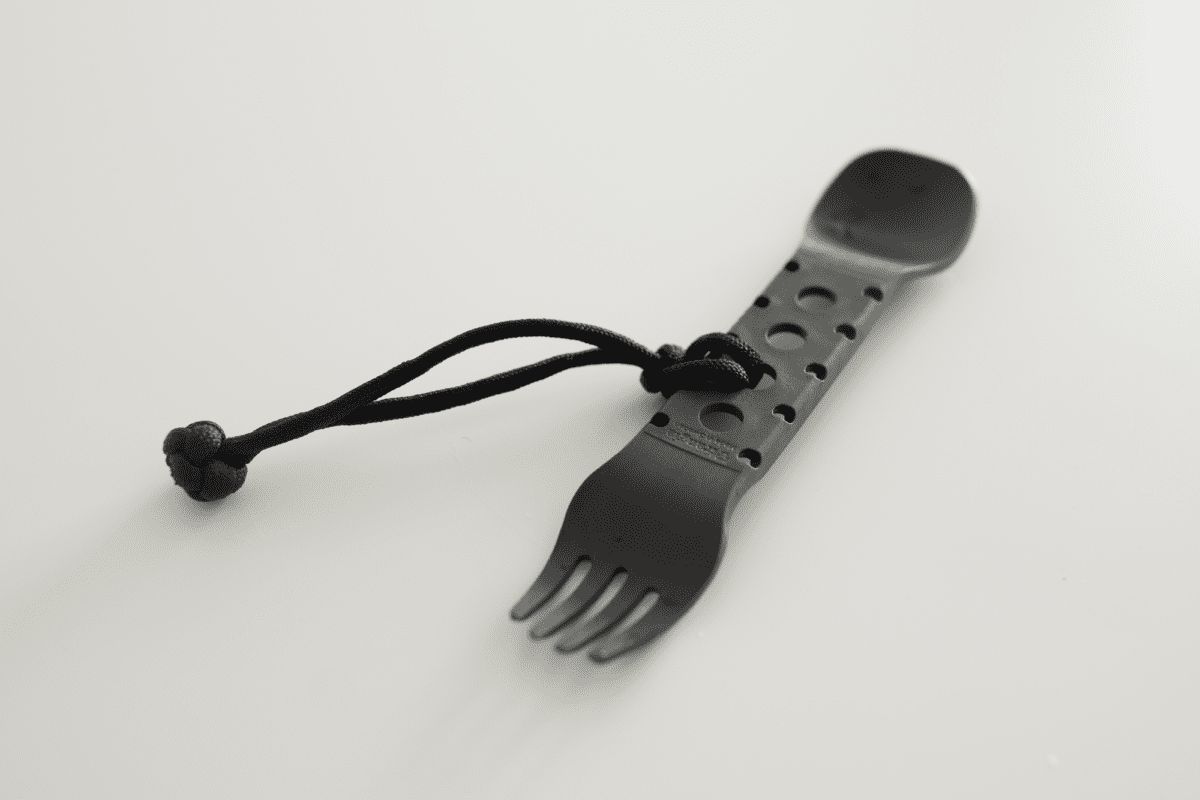 Conclusion
The Trangia T-Spoon cannot be considered a superior portable utensil in one-to-one comparison of design and material. It is designed for optimal use with a mess tin with its rounded edges and material. The material also brings the cost and weight down significantly making this excellent for the lightweight enthusiast on a budget.
Additional Images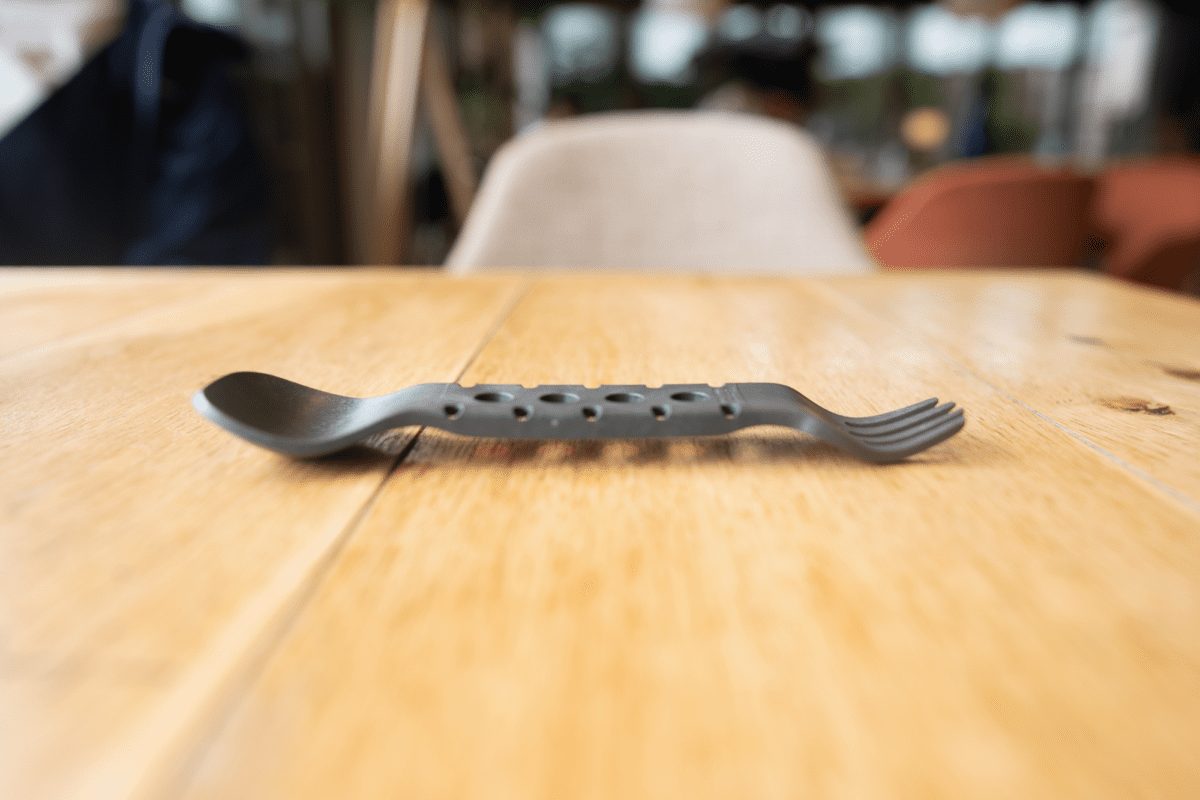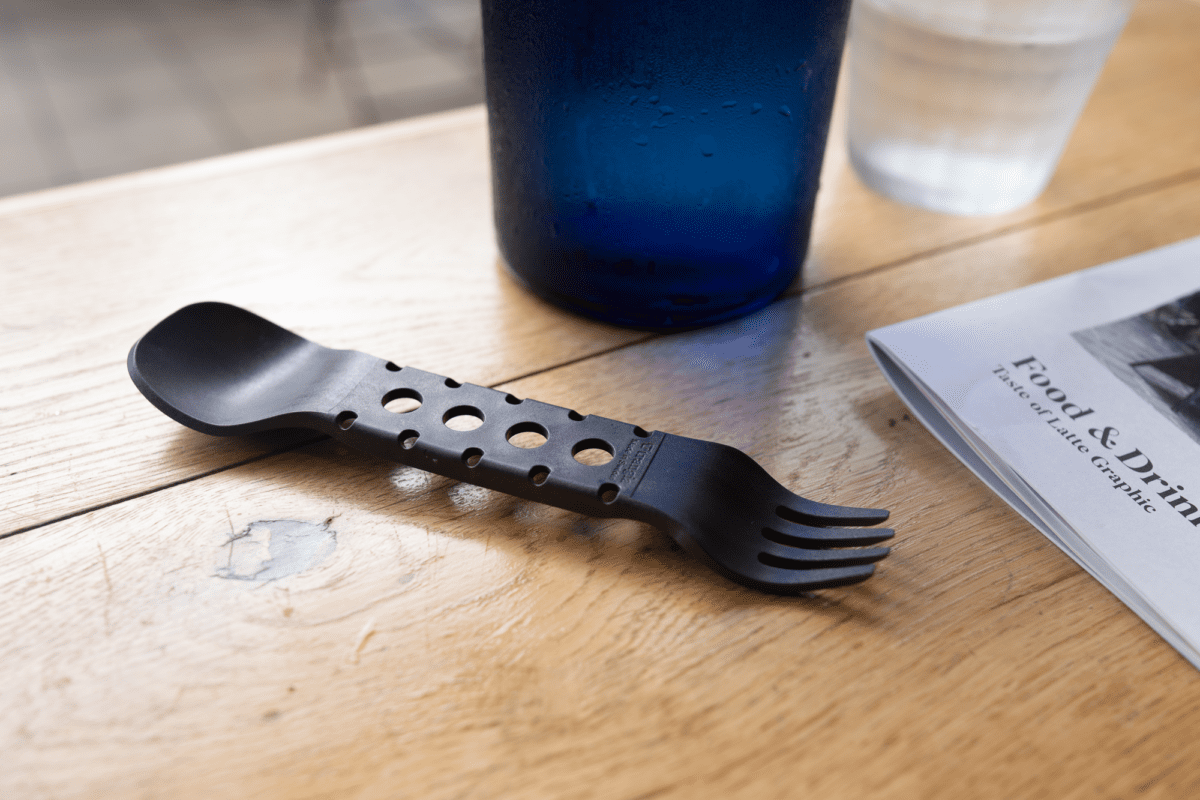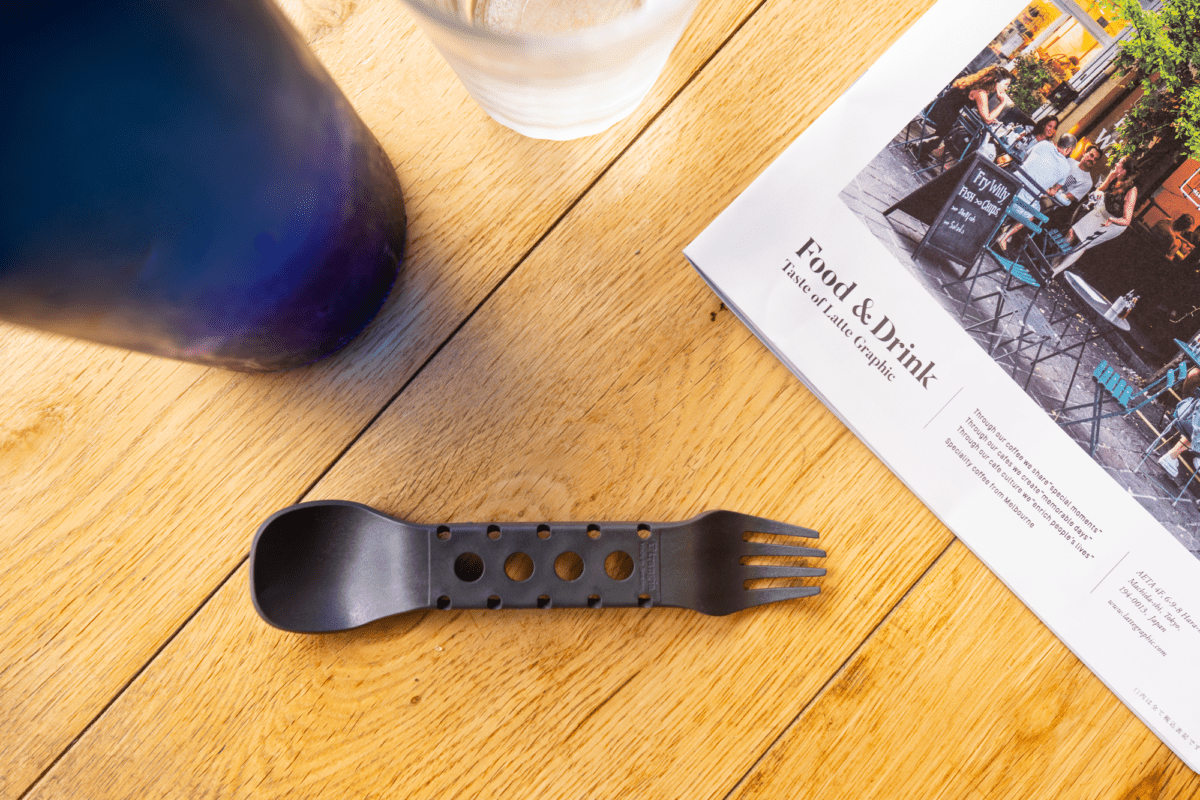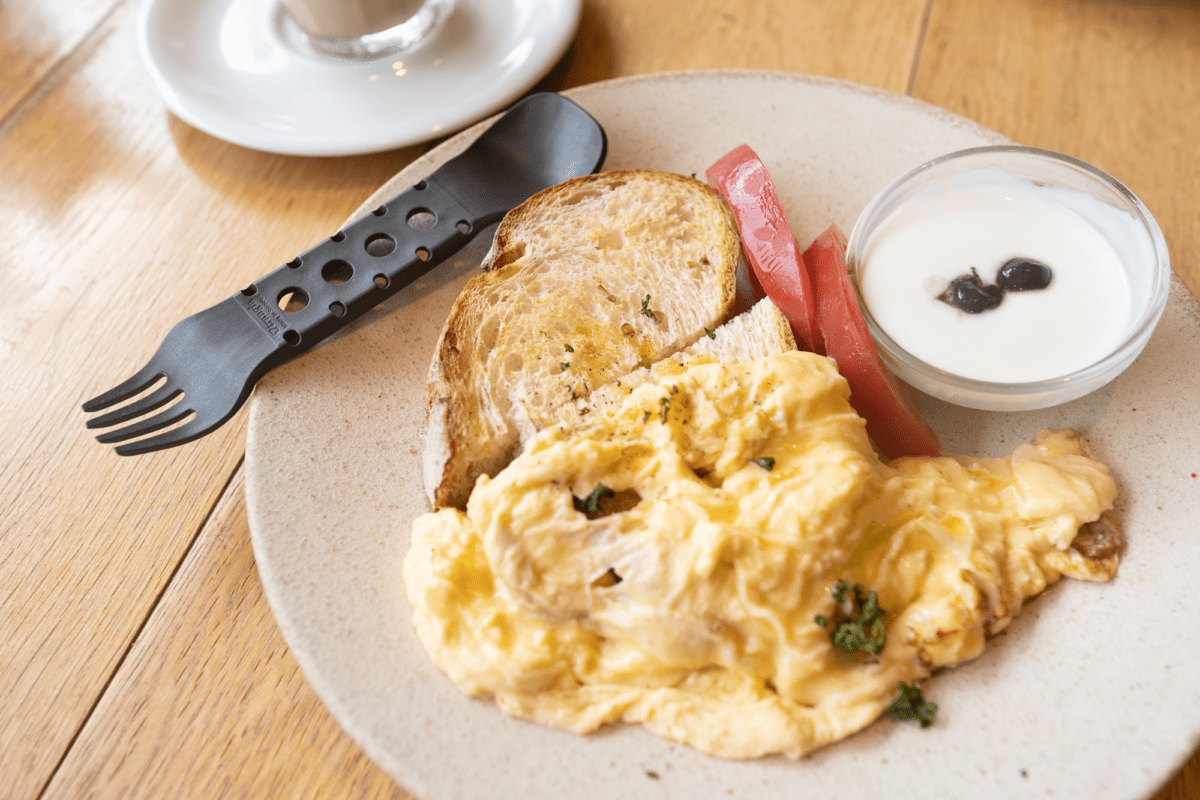 Like this review? See all of my in-depth reviews.
Also, consider supporting me by being a Patreon. Every cent given will go back into improving the content of this website.