This website is made possible by readers. I may earn a small commission when you buy through the links in this article at no extra cost to you. Learn more.
Details
Price $29.99 on matadorup.com
Weight 3.8 oz (108 g)
Unpacked Dimensions 63 x 44in (160 x 110cm)
Packed Dimensions 4.5 x 2.7 x 1.1in (11.4 x 6.6 x 2.8cm)
Overview
I run hot. I've always attributed it to my being born and raised in Singapore where I've developed a distaste for tropical temperatures. Apparently, stress makes your body temperature rise. It kicks your nervous system into gear and sends blood to your core organs. My wife asks me how I can wear slippers in winter, no socks and all.
A blanket is the last thing I would consider bringing along. That was what I thought when I saw the product. But it was then I realized I was fooled. It's not really a blanket at all, but more of a mat like the TOM BIHN Shepherd's Wool Utility Cloth.
It took a while for me to understand that Matador is using the term "blanket", as in a picnic blanket; a mat you lay on the flow to sit on. But a blanket (without "picnic") just sounds like the blanket that you use to keep warm. I was brought up with British English, so it could be some nuance of American English lost on me.
But I digress. While I have little use for a blanket, I do have use for a mat.
As a shoestring traveler, street food is one of my favorite experiences. But, the ambiance of a street food outlet leaves much to be desired. I often love taking away instead and eating at the nearby park. A mat comes into place here.
Whether it's laying it out on a damp bench after a light shower, or on the sandy beach of My Khe Beach in Danang, Vietnam, a mat always comes in handy when you least expect it.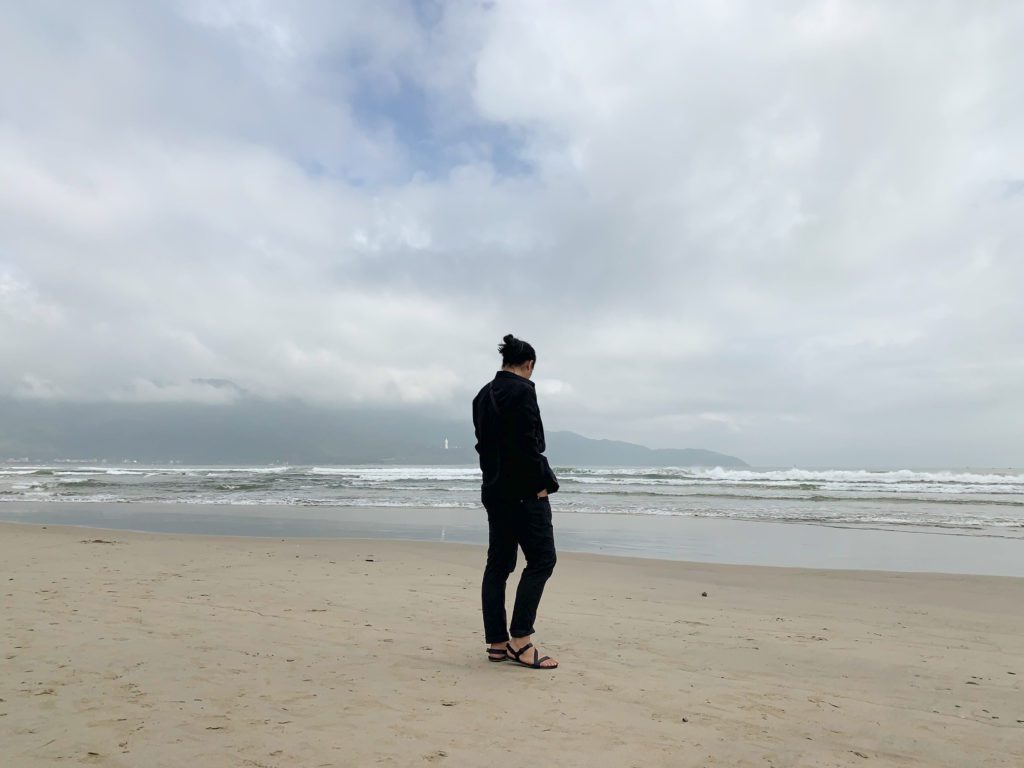 Even in Japan where I live, spontaneous picnics happen more often than you'd think. A nice mat is always a delight to sit on compared to those ugly (but functional) blue tarps from Don Quixote.
Will the Matador Pocket Blanket keep my butt clean? Does it really fit into your "pocket"? There are probably greater questions to think about in your life, so I will answer these on your behalf.
This is the review of version 3.0 of the full-sized Pocket Blanket. PS. A mini-sized one is also available.
But no one likes ads, so I got rid of them. If my articles helped you, I ask for your support so I can continue to provide unbiased reviews and recommendations. Every cent donated through Patreon will go into improving the quality of this site.
Style
It's easy to see that Matador has good aesthetics. I put them up there beside NOMAD and Aer, some of my favorite brands. It is easy for gear to look good, but to have a voice and class takes not just a good designer, but the entire brand to stand behind good design.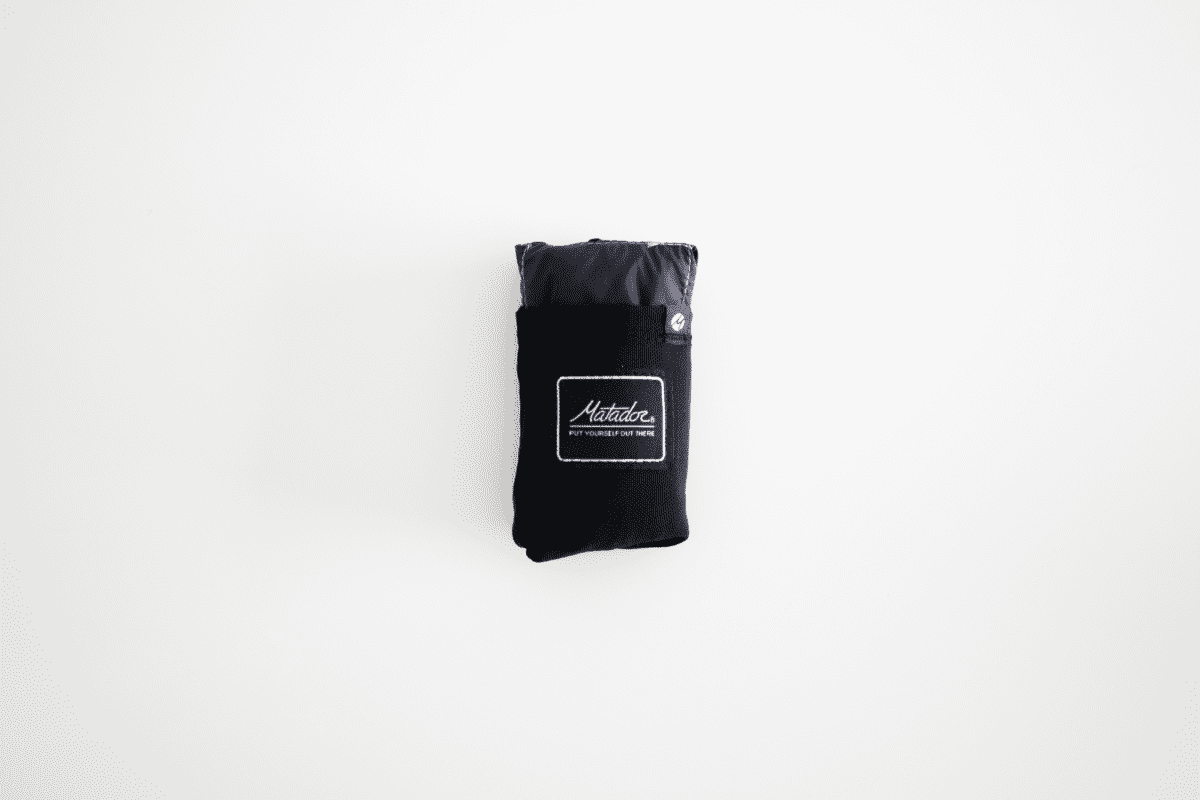 The Pocket Blanket is a great example of that. It comes in five appealing color options which did not cause me to waver. I don't think I can come off as unbiased, but the black one looks the best to me.
The blanket is designed to protrude out of the storage pouch so that you can pull it out easily. It makes the package looks a little less clean but still sleek overall.
One thing to note is that it can look a little unstructured at the bottom.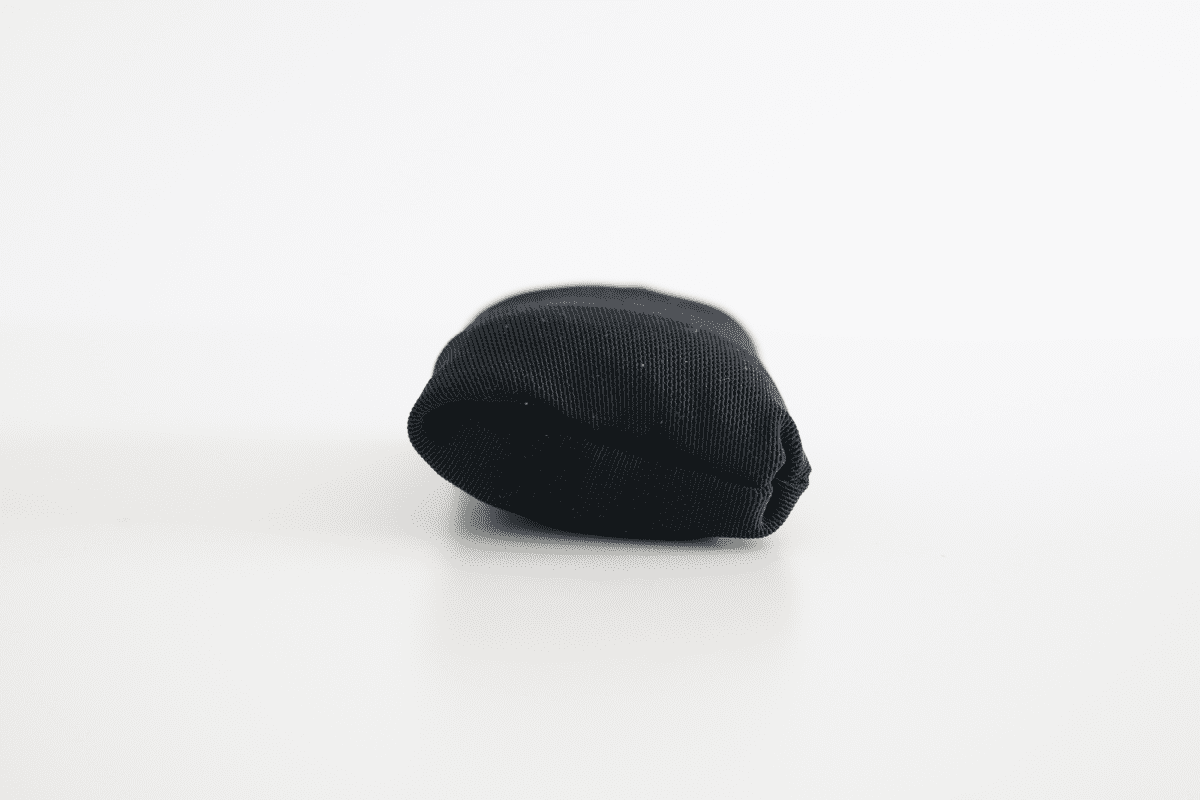 The storage pouch almost looks rugged, with a twill-like texture and bold stitching, even though it is actually mesh. I would have preferred it without the brand patch, but it looks premium with an embroidered white logo. I might remove it later on if it bothers me too much.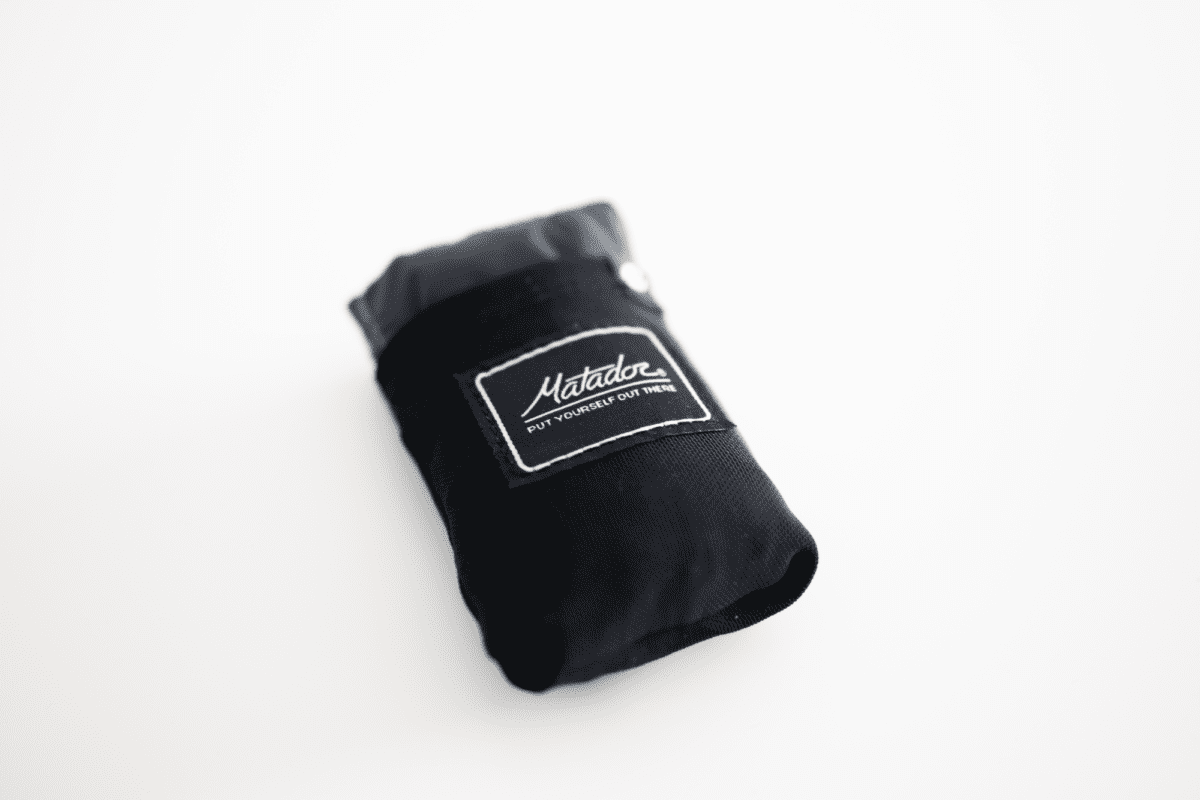 There is also a smaller "M" tag above it.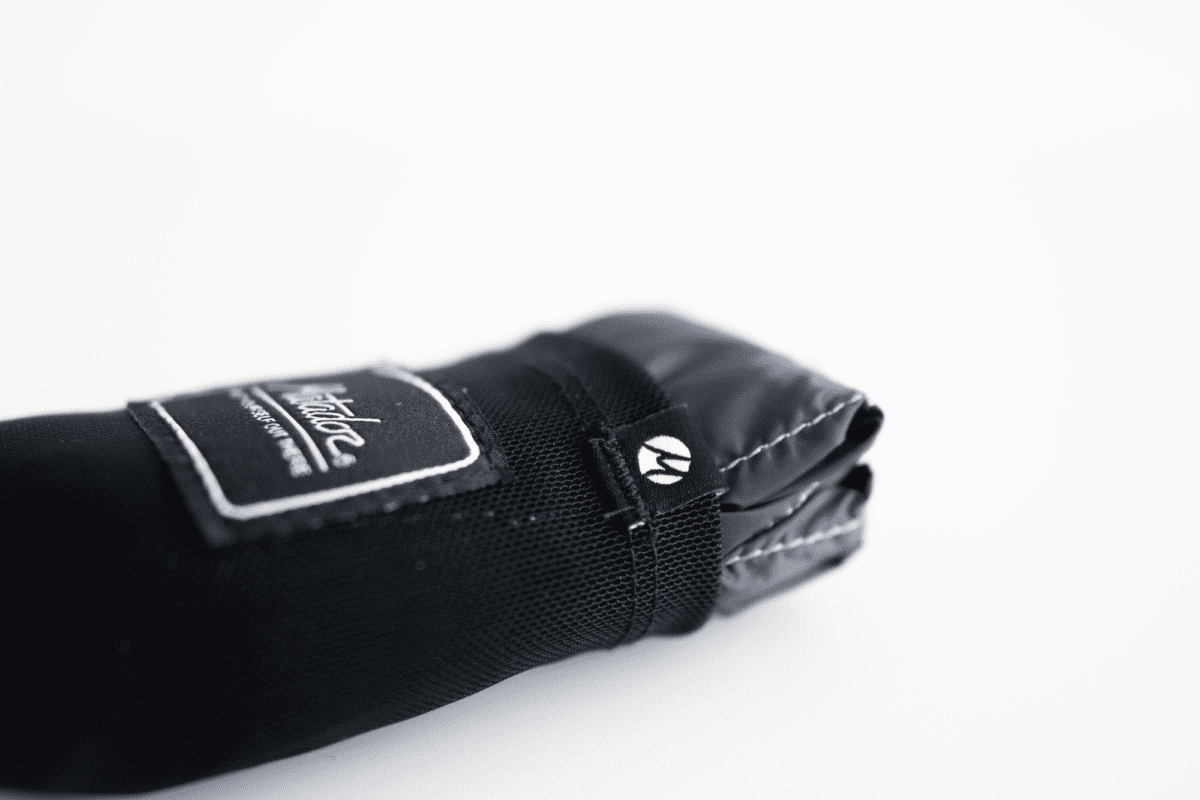 The blanket itself is simple. It's an all-black, smooth, matte material that has a huge Matador logo on one corner. The logo would have been a deal breaker if it look ugly. But thankfully, Matador's logo is well-designed and it looks proportionate to the size of the blanket even though it's big.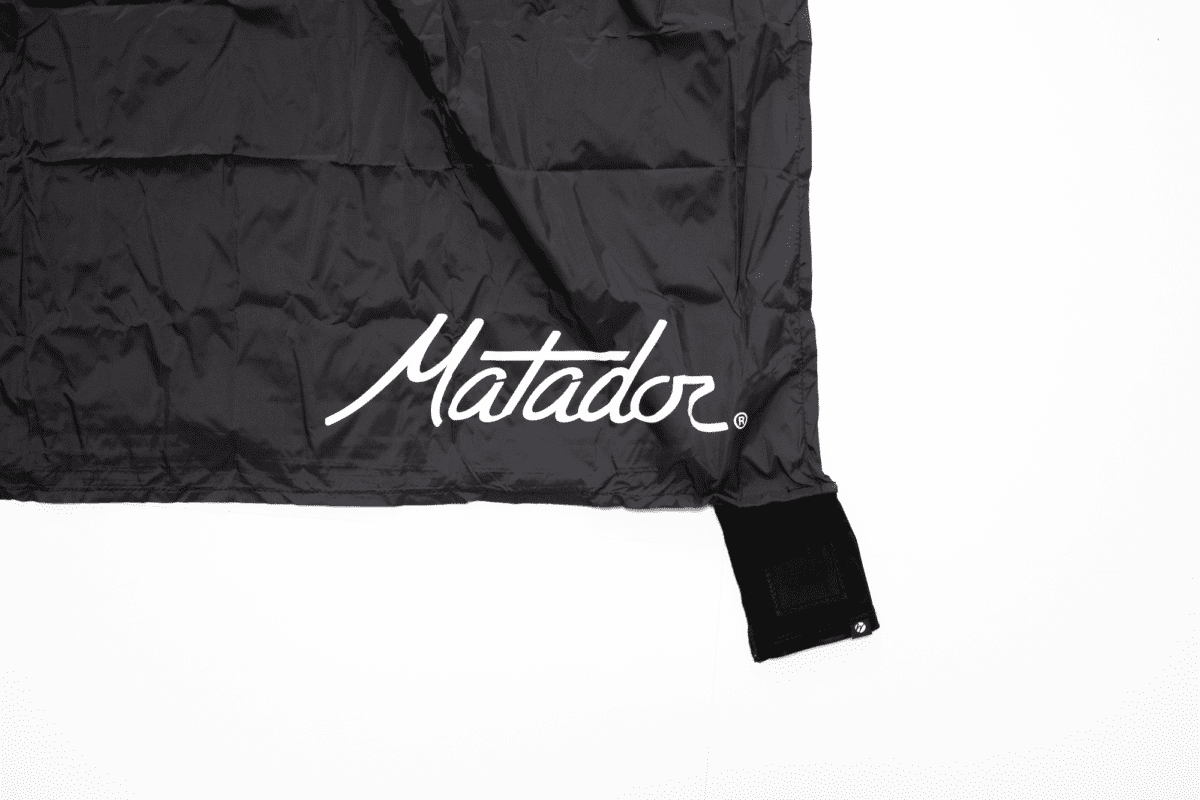 Material
Matador is light on details when it comes to actual materials used, but states the fabric is water and puncture-resistant.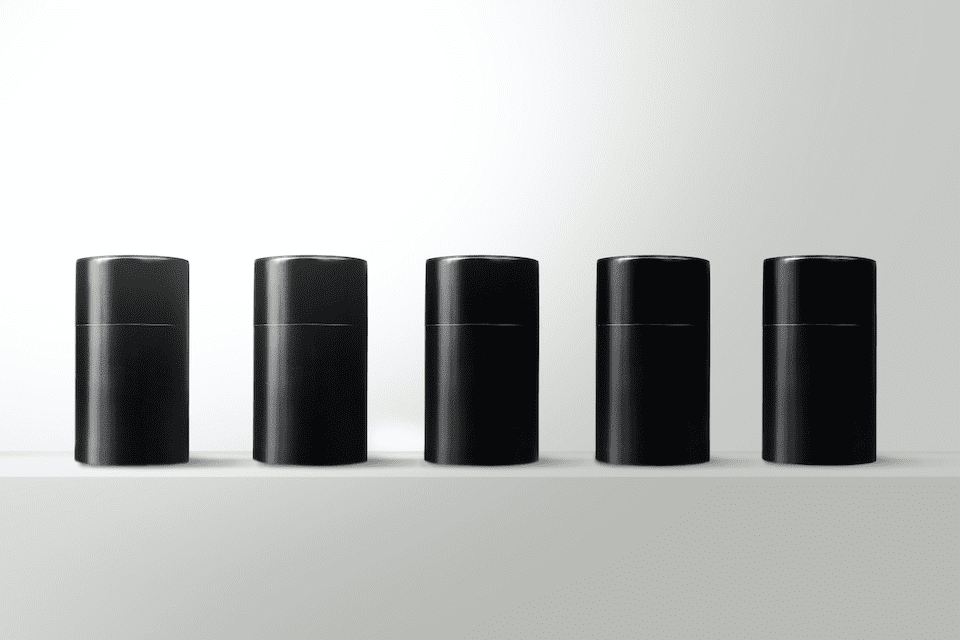 I found a 100 year old company that would create these heirloom quality canisters for me. They are handmade and will keep your tea leaves, coffee beans or anything that you need dry for years to come.
or read review
It also has a P65 warning. P65 refers to Proposition 65, which is a list of chemicals that are known to cause cancer or birth defects, or other reproductive harm. Businesses are required to declare if their products contain chemicals in this list.
Matador doesn't state specifically which chemicals the blanket contains except for DMF. DMF is dimethylformamide, which can be absorbed through the skin and cause liver cancer and other adverse health effects.
While the blanket might contain DMF, it is not DMF. According to the CDC, past cases of cancer caused by the substance are where the affected had prolonged exposure to high concentrations of DMF.
I personally wouldn't worry but if you do, you can always wear long pants to prevent skin contact.
The storage pouch itself, although not obvious from the product images, is mesh. This helps prevent any trapping of moisture that might cause mold.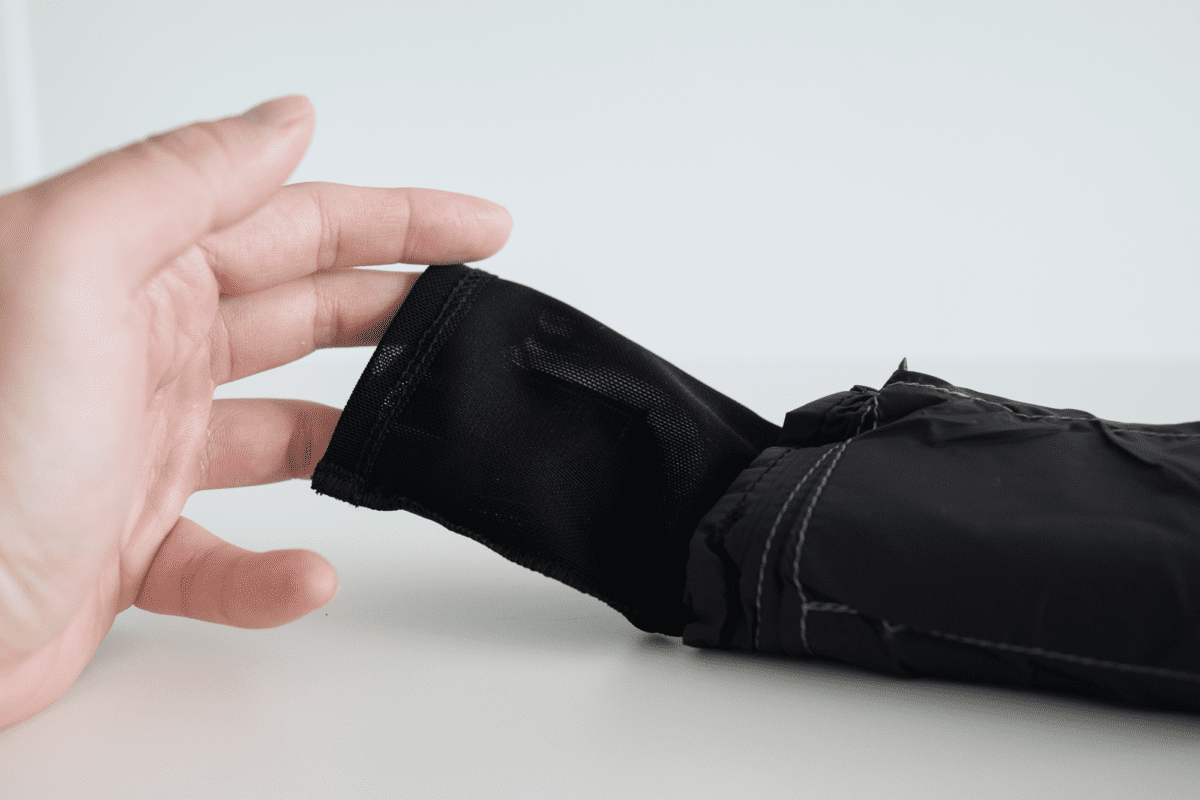 Usage
The appeal of the Pocket Blanket is how you can fold it down to such a compact size, the missing feature in the TOM BIHN Shepherd's Wool Utility Cloth.
I hadn't expected it but the pouch is actually connected to the blanket. This is great in helping you not lose it. It does make it a little harder to keep the blanket into it as you would have to flip it over instead of just stuffing it in.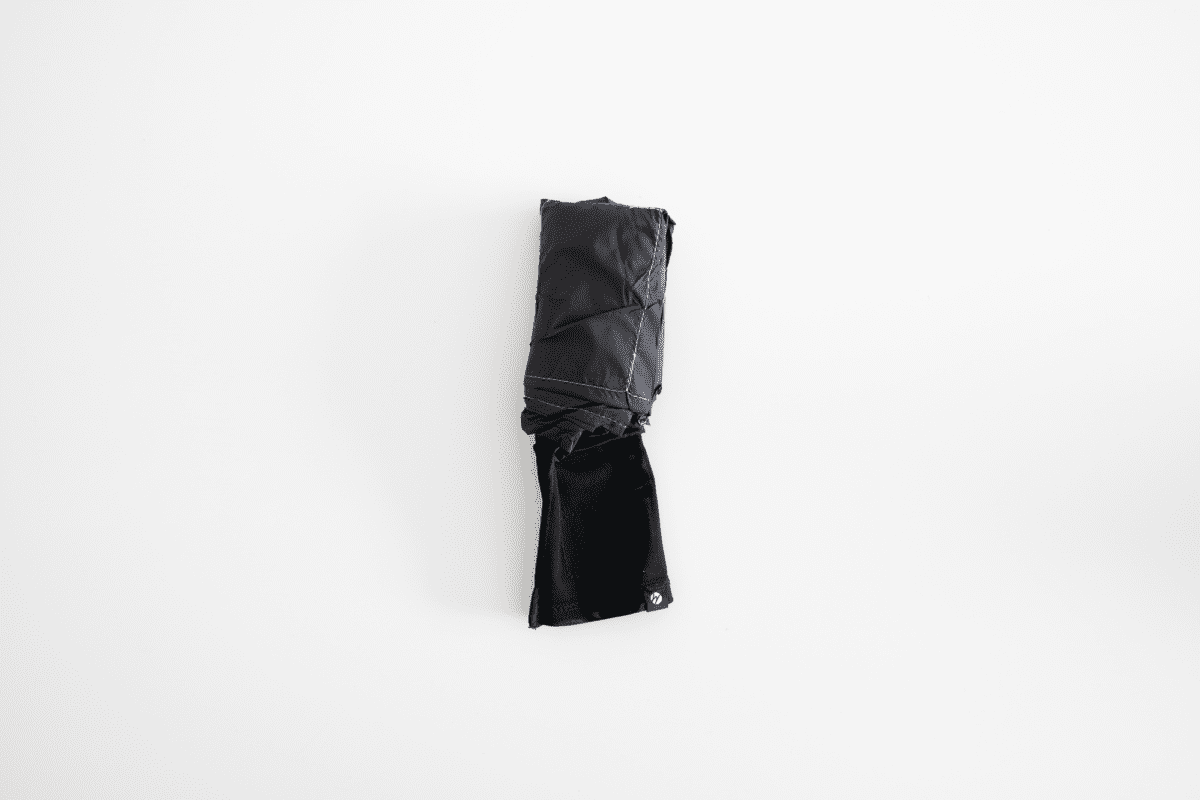 The storage pouch stretches to help with the keeping of the blanket, but it still needs a little work to get it in.
As expected, the blanket does not have any insulating properties and is more accurately a mat. Having come out of a small package, creases that show all over the blanket drop the premium factor a little.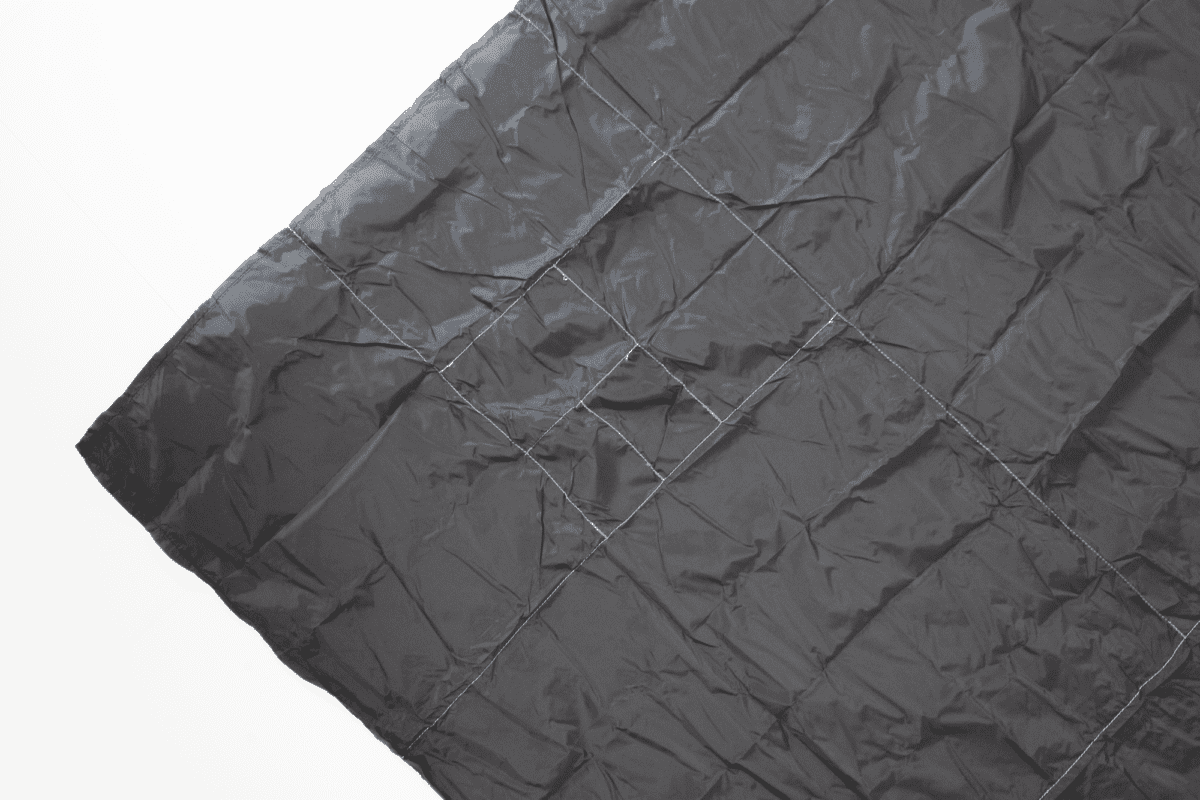 There are white stitches that not only guide you visually on how to fold it but help you fold it easier as the stitching creates natural folds at the right places.
The pegs at each corner are hidden in their own alcove. You pull them up and pin them into the ground to stretch out the blanket and prevent the winds from stealing it. Note that you have to keep them back into their slots each time or they won't go back nicely into the storage pouch.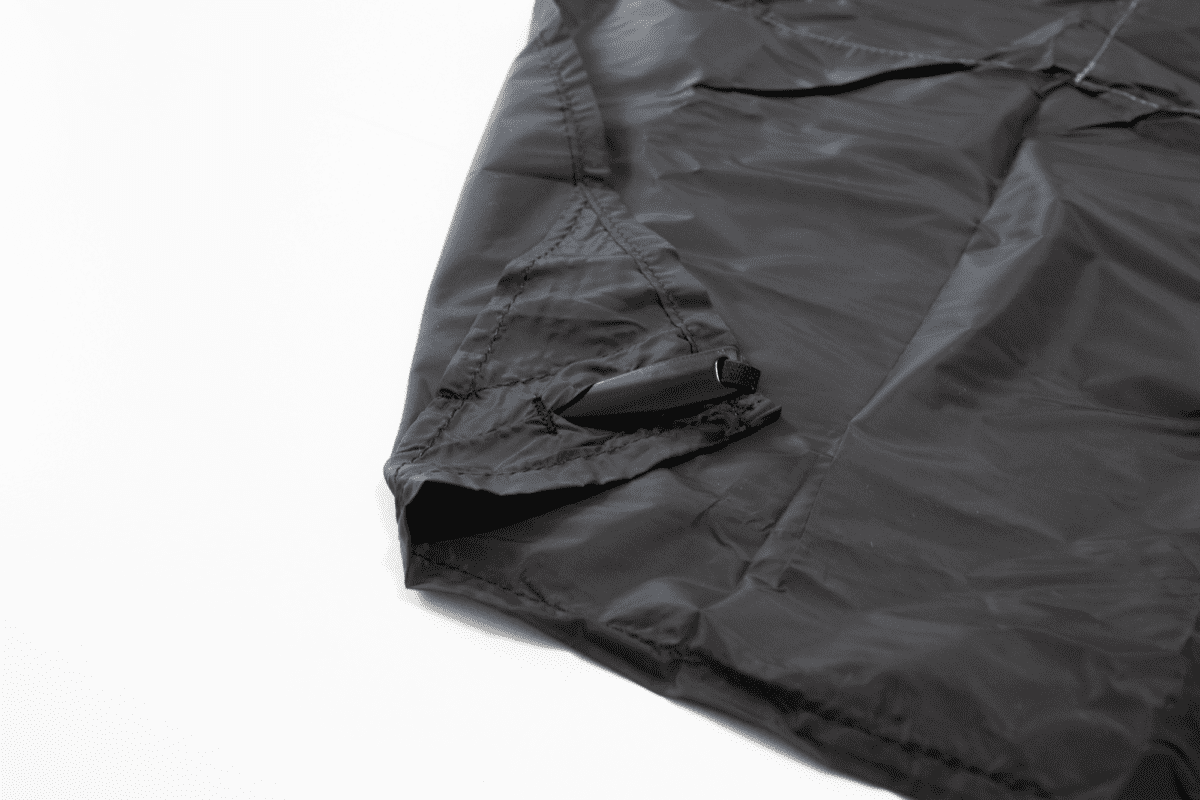 The size of the Pocket Blanket is perfect for two people sitting, with some space for food and drinks in the middle. However, it doesn't work for lying down. I'm about 6 ft (182 cm) and lying diagonally across will cause half of my calves to stick out.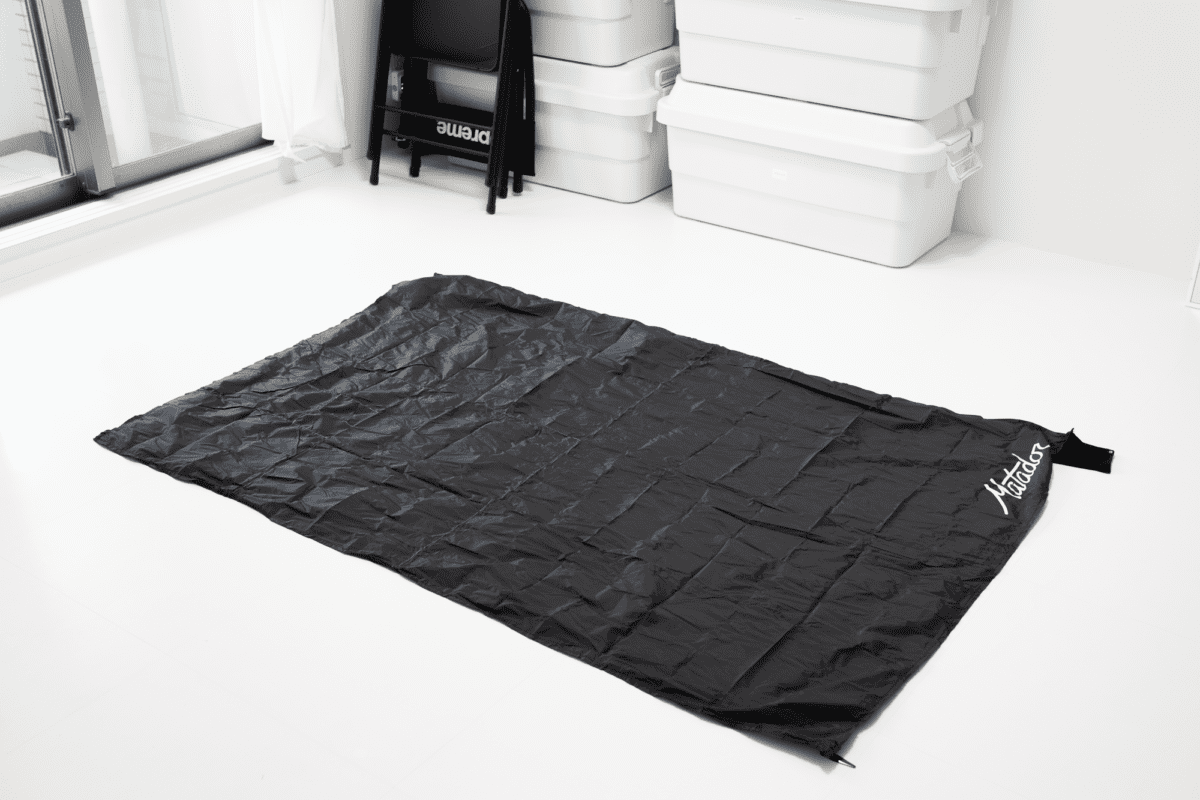 Conclusion
The Matador Pocket Blanket is one of the sleekest, most well-designed picnic blankets for travelers. And yes, it fits into your pocket.
Like this review? See all of my in-depth reviews.
Also, consider supporting me by being a Patreon. Every cent given will go back into improving the content of this website.
Tagged accessory blanket matador review water-resistant