This website is made possible by readers. I may earn a small commission when you buy through the links in this article at no extra cost to you. Learn more.
Details
Overview
There are membership programs where you can stream shows and games, so why not apps? Setapp thought the same.
Setapp is a membership program that gives you access to Mac and iOS apps. Think Netflix, but for apps.
There are over 230 apps (or exactly 234 apps at the time of this review) that you will be able to use as long as you have a membership. Some of these apps support mobile devices but to access the iOS versions, you need to pay an extra $2.50 a month.
As a digital nomad whose life relies on the right selection of apps, I was skeptical of Setapp. After all, my favorite apps, like TickTick or Standard Notes, aren't on the platform. As a minimalist, having access to such a plethora of apps didn't seem necessary as well.
Since Setapp itself requires a membership, it cannot, by nature, include apps that have their own membership, which is pretty much all the best apps out there.
With the free trial, I decided to give it a chance. After all, there must be at least a few good ones out of 234 apps.
Design
Like most of MacPaw's products, the Setapp app is simple to use and those who use the Mac Store would get a sense of familiarity.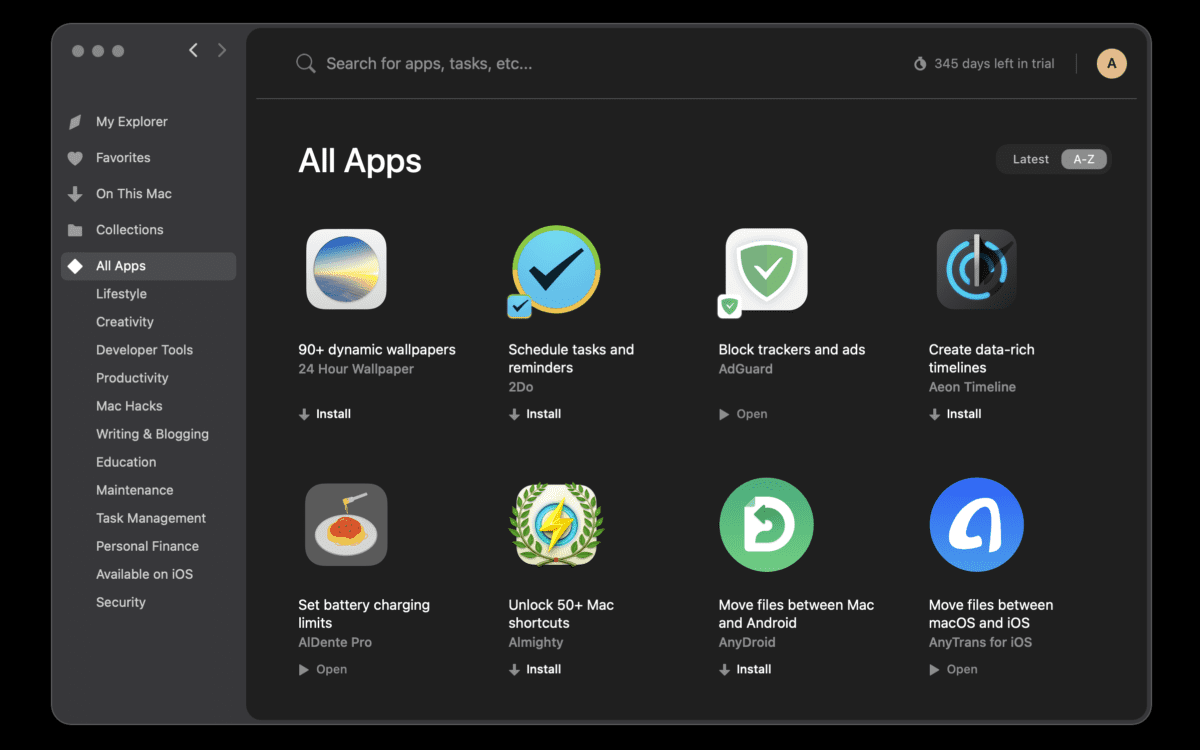 Most of the apps in Setapp are relatively unknown, which is why it's great that Setapp helps you discover the right ones for you. They guide your discovery based on the task that you are trying to accomplish, and the title for each app is also listed as such.
For example, searching for "compress PDFs" would yield PDF Squeezer that would do just that. This is great since it gives Setapp the opportunity to appeal even with lesser-known apps.
Clicking into the app would give you a description, just like the Apple app store, and an option to install it directly from Setapp.
But no one likes ads, so I got rid of them. If my articles helped you, I ask for your support so I can continue to provide unbiased reviews and recommendations. Every cent donated through Patreon will go into improving the quality of this site.
Since each of the apps that are part of Setapp has been meticulously curated by MacPaw, a famed creator of stunning apps themselves, it is fair to say that most of the apps have a decent-looking interface, though few are as polished as CleanMyMac.
Apps
There are over 230 apps in Setapp, so I won't be able to give detailed reviews on each of them. Instead, I will give my impression using a few that sparked my interest.
Browsing through the extensive collection, there were a few apps that were well known enough for me to recognize the names. MacPaw's very own CleanMyMac is part of this collection and arguably the best app of them all. Other popular apps that I was using before Setapp include AdGuard and Bartender. These are some of my favorite apps and I'm glad to see they are included as part of Setapp.
The first app I downloaded was Home Inventory. It's an app that lets you take photos of your belongings and track them. While the idea was intriguing and the app does the job, it does not compare with more polished services in terms of experience. The task of cataloging all my belongings didn't feel less daunting after the first few items so I abandon the idea altogether.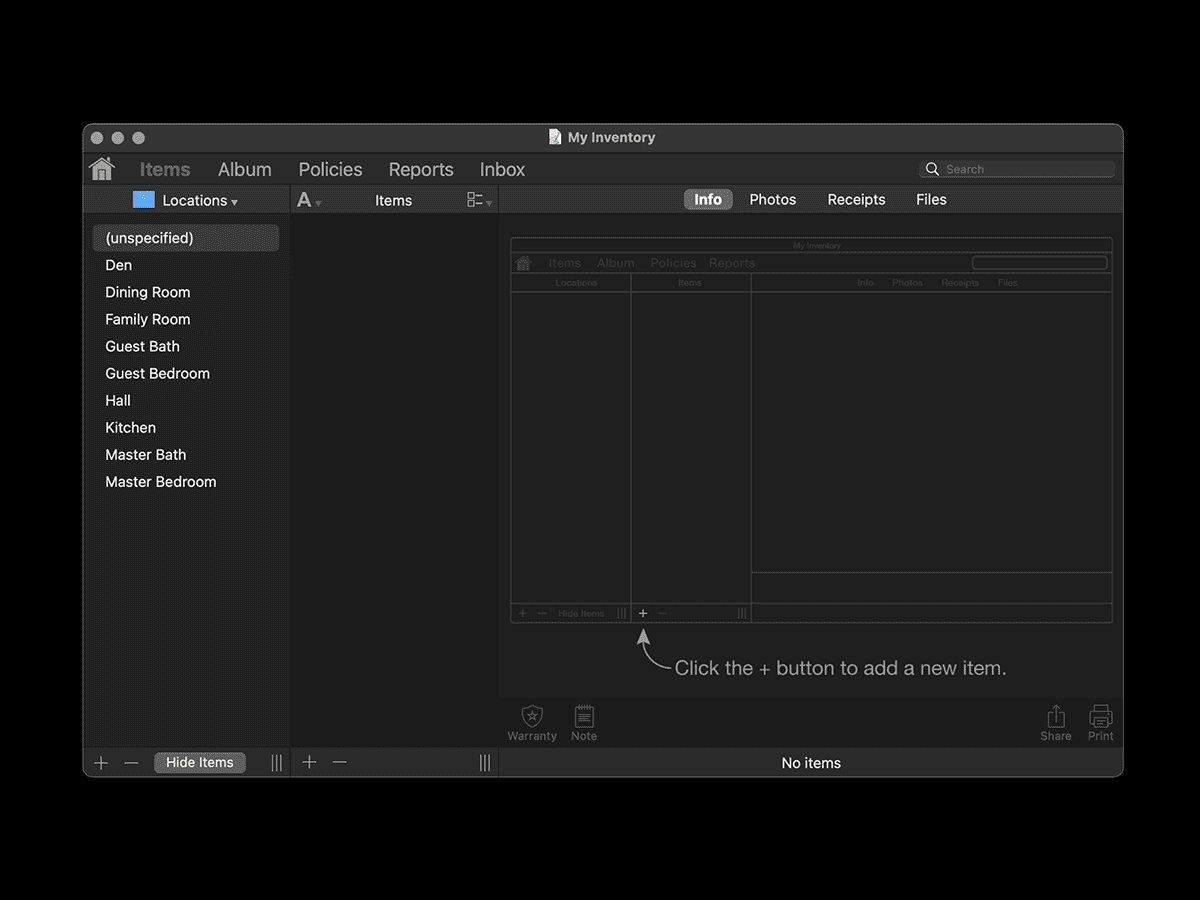 The next one that caught my attention was AlDente Pro. It lets you set charging limits to prevent your battery from being at 100% all day, which can degrade battery life. Like Home Inventory, the interface is simple. But it works for Al Dente Pro, being an app that you just set and forget. This is probably one of my favorite apps discovered through Setapp.

Another one that I am using is ForkLift, an FTP client. It is a decent FTP client that does its job but doesn't measure up to more polished apps, such as Panic's Transmit. At the same time, having an awesome experience with every single app isn't always necessary. If you already have a Setapp membership, Most would probably just use ForkLift, instead of paying for a Transmit license.
There were also a few apps I noticed that had free alternatives online that provided the same, or sometimes better experience. Here are a few
I'm only a few weeks into my Setapp journey, so I will be posting my thoughts on other apps I do use. Do check back for updates.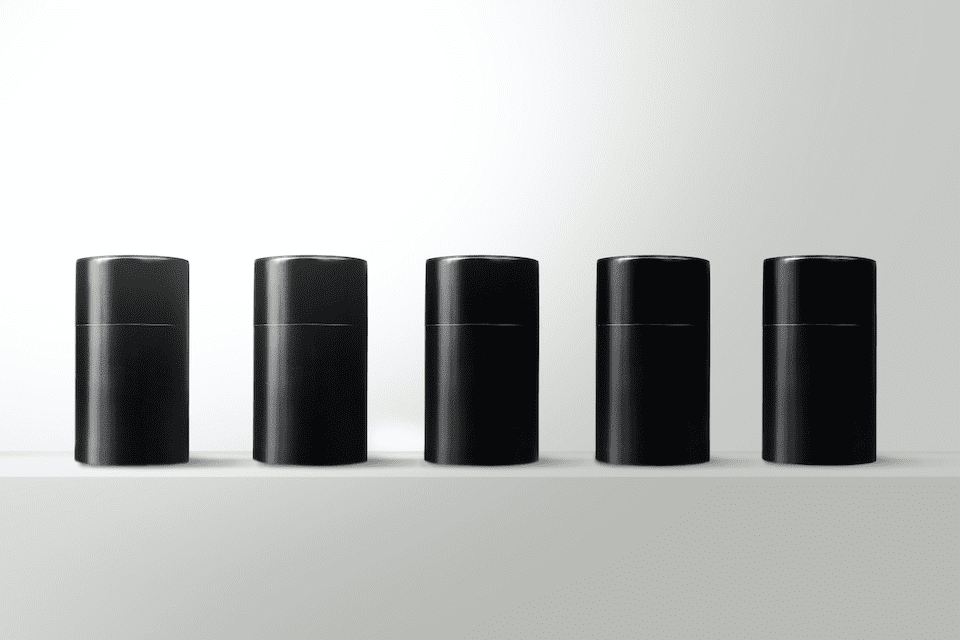 I found a 100 year old company that would create these heirloom quality canisters for me. They are handmade and will keep your tea leaves, coffee beans or anything that you need dry for years to come.
or read review
Usage
The quality and usefulness of individual apps can be subjective, I will be covering a few features of Setapp that I think are double-edged swords.
Fixed Pricing
The most disruptive thing about Setapp is, without a doubt, the pricing model. $9.99 + tax per month for access to over 230 apps. You get fully unlocked, always the latest versions of all the apps. There are no additional in-app purchases, paid plans, or annoying ads. This ensures that the monthly fee is all you are ever gonna have to pay.
However, this means that you pay $9.99 whether you use all the apps or none at all. The last thing you want is to feel pressured to use an app, just to make your monthly membership worth it. I would recommend that you do a trial, either within Setapp or use the free trial individually provided by most of these apps, before you commit.
Variety
The sheer number of apps is perhaps the biggest draw of Setapp. Beyond the number of apps, the number of categories these apps cover is equally impressive. You'll find apps in almost every category, from content creation to design to programming.
However, having more apps means you'll probably end up with installed apps that are underutilized or used unintentionally. As a striving minimalist, I always recommend having a small selection of high-quality apps rather than a huge collection of mediocre apps. I would recommend that you identify the apps that you need, before getting the membership.
Focus
Macpaw is well-known for CleanMyMac, an app only available for Mac. Setapp has the same focus and all the apps are for Mac and iOS only. For a hardcore Apple user for me, it's great. But this completely cuts out Windows users, for better or for worst.
Additionally, there are no games in the collection. Game streaming services, like Apple Arcade, are widely available, so it made sense not to compete and keep the cost low for a targeted audience.
The focus on productivity and work tools is also apparent and allows Setapp to appeal to start-ups or freelancers that needs an array of apps for work.
Conclusion
What Setapp offers is variety for varied quality. As each of these apps has been meticulously curated, none of them can be considered bad. At the same time, only a few can be considered stellar.
Since Setapp, like Apple's App Store, is only a distributor, there is no assurance that any of the apps you use will give a good experience, neither would they provide support for it. You would have to reach out to the support team of each app for specific app issues.
Rather than expect all of them to be ultra high-quality apps, you should get Setapp if you already intend on paying for some of the apps they have.
CleanMyApp and Bartender are some of my favorite apps of all time. CleanMyApp costs $124.44 and Bartender costs $15. Just the cost of these two apps would give you 13 months of Setapp membership. Remember, you would have to pay for an upgrade with each new version of CleanMyApp and Bartender, while Setapp offers you the latest versions, all the time, at the same price.
As you can see, the more apps you are already intending to use, the more justified a Setapp membership is. I would recommend you to look through their list of apps and sign up for a trial to see if the cost is justified.
Like this review? See all of my in-depth reviews.
Also, consider supporting me by being a Patreon. Every cent given will go back into improving the content of this website.