This website is made possible by readers. I may earn a small commission when you buy through the links in this article at no extra cost to you. Learn more.
Details
Price $138 on outlier.nyc
Fabric Weight 200 gsm
Material F.Cloth (97% Nylon, 3% Elastane)
Made in Portugal with Swedish fabrics
Overview
As much as I try to review a wide variety of brands, I usually end up mostly writing about brands I like. When I started this website, I wanted it to be of my own experiences with products and not some impersonal review website. Most of these products I would use for a long period of time, but those that suck, I would mercilessly eliminate from my life.
Naturally, with so many products reviewed, you'll see some products that I don't use as much as others. It's an accumulation of the brand, their story, the quality of the products and how they fit into my lifestyle, that ultimately makes me lean into a brand more than others.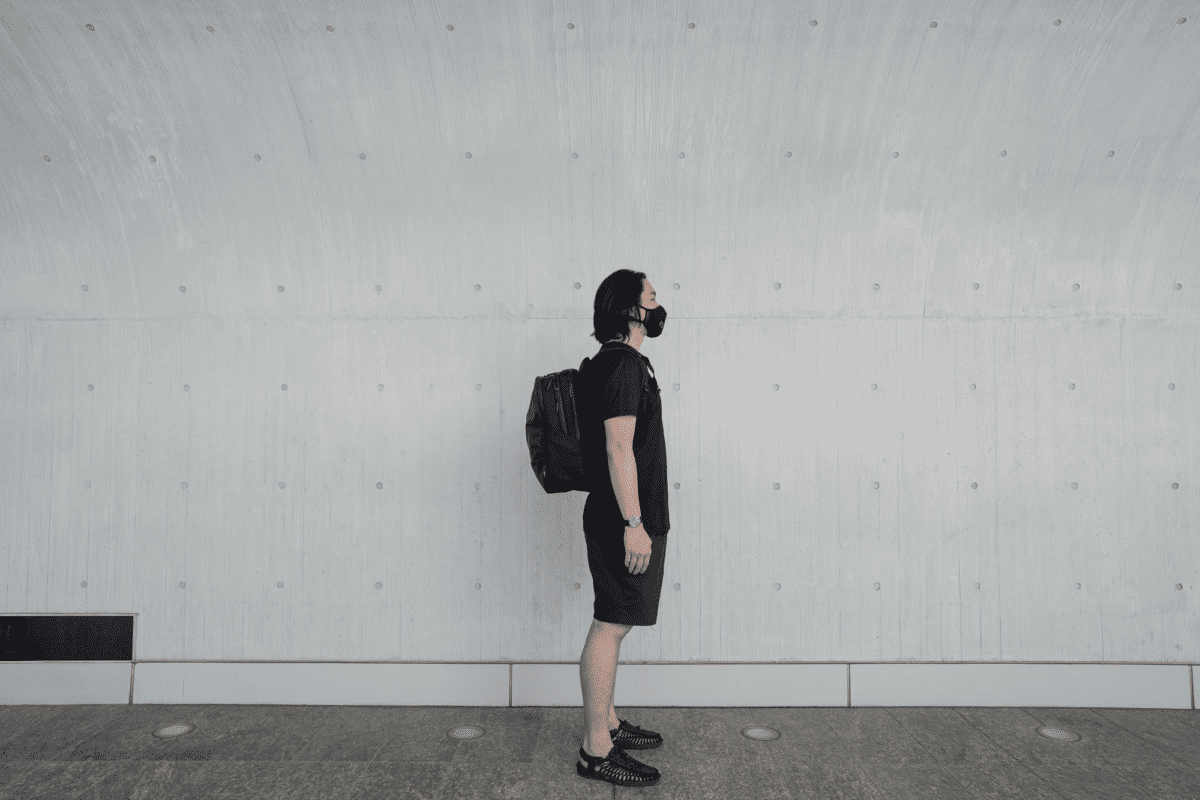 Outlier is, without a doubt, on the top of my list. It wouldn't be an exaggeration to say I wear at least a piece of Outlier almost every single day for the past few years.
With the current state of our world, the COVID-19 situation has most of us staying at home a lot. Since I'm usually a remote worker, working from home is a big part of the way I live my life. Staying comfortable has always been important, but more so now. This is why the Outlier F.Cloth Bigs could not have come at a better time. From first impressions, they seem like a pair of shorts that are perfect for lounging at home watching Terrace House reruns or making runs to the kombini (Japanese convenience store) for low-calorie beer.
They remind me a little of the Lady White Co. Track Shorts, to which I will be making a few comparisons.
Style
The F.Cloth Bigs is designed to be a casual version of most shorts, kind of like a pair of basketball shorts. What stands out about them is that below the waistband, they look like a regular, presentable pair of shorts.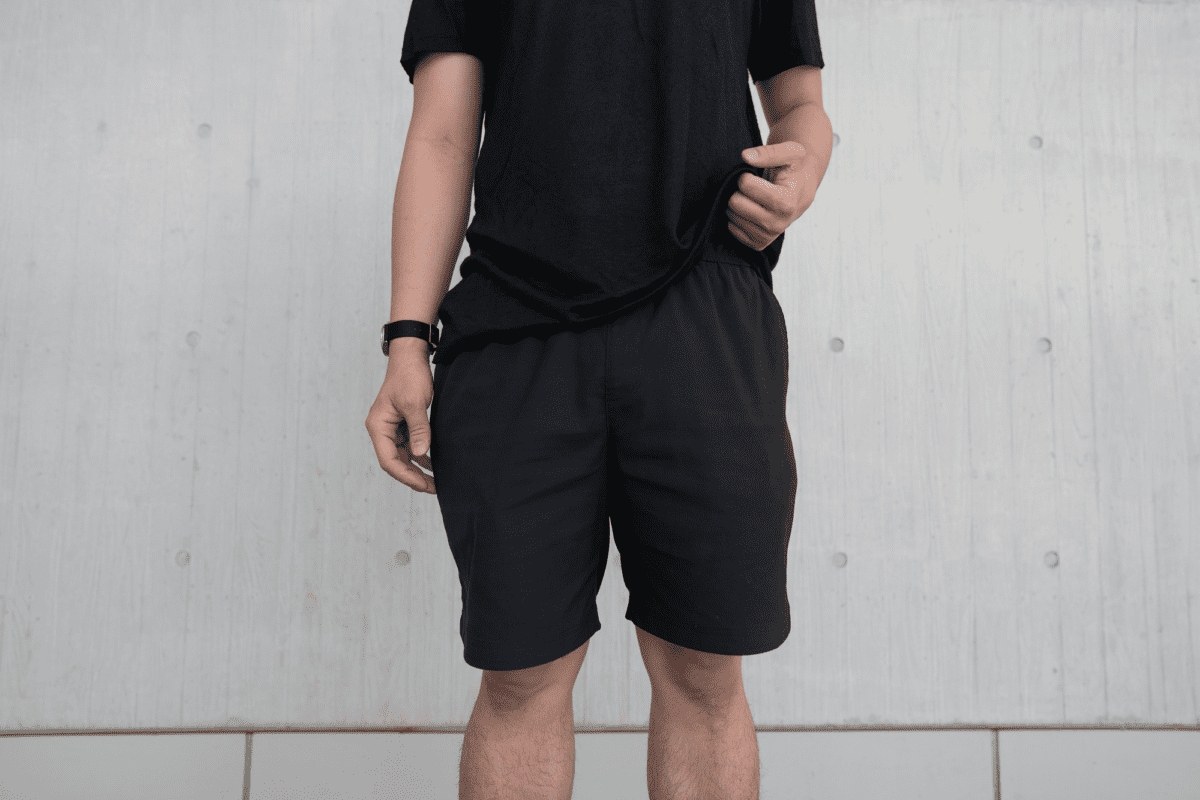 It comes in three colorways, Blue AF, Flat Black, and Khaki Drab. As with every product I wear, I went for the black version. If you are going to use this as activewear, the black or blue might be better since sweat stains and dirt will show easier on the Khaki Drab. The Khaki Drab is probably because Outlier wanted a seasonal color option, but it looks too mallcore for my taste.
In the October 2020 release of the F.Cloth Bigs, it seems that Outlier was able to dye it even blacker. I've got no problems with the level of blackness on the pair I got, but it does look a little less black when compared to the black Ramielust T-Shirt as seen in the images of this article.
As of this article, I'm 6 ft and 205 lbs (put on some weight over the quarantine period). I usually get a size 32, but recently moved up to a 33 because of the extra weight. Following the size guide, I got the size large. Unlike the model in the product photo, I like my shorts to sit slightly lower near my hips, so the length of the shorts reach just above my knees.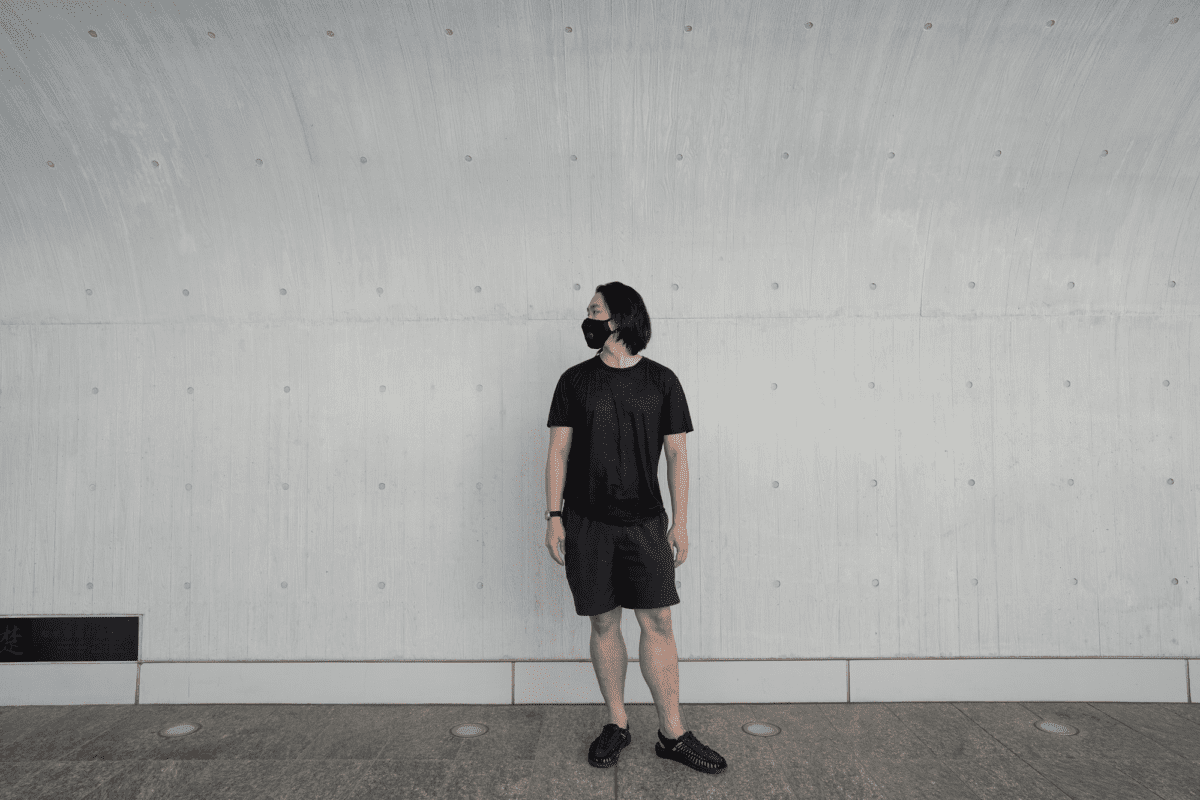 The waist was comfortable, but I could feel the pressure of it squeezing my waist. Also, the waistband is not as elastic as other shorts I've tried, like the Lady White Co. Track Shorts. They feel almost like a pair of shorts without an elastic waistband.
But no one likes ads, so I got rid of them. If my articles helped you, I ask for your support so I can continue to provide unbiased reviews and recommendations. Every cent donated through Patreon will go into improving the quality of this site.
While the Outlier New Way Shorts is also made from F.Cloth, the Bigs are made in a more generous cut, hence the name. It has a longer front rise (the length from the waistband to the crotch) and a larger hem opening for a more active look.
Compared to the Lady White Co. Track Shorts, this looks much more versatile. The fit and waistband make the F.Cloth Bigs work (but not ideal) for sports but the material lets you wear it for almost every other situation as well.
That is if you have a top that covers the waistband. The waistband makes it looks like loungewear or activewear and hiding it is necessary if you want to not stand out in regular situations.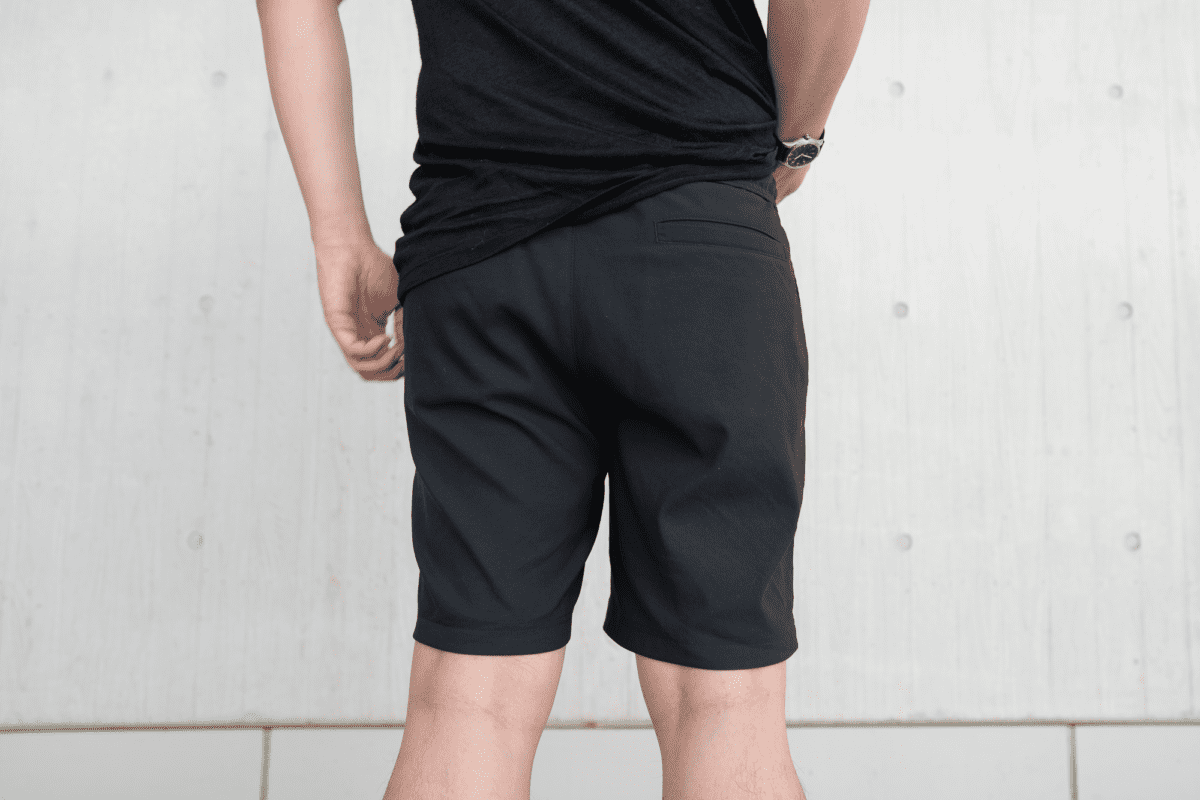 One thing I did notice is that they didn't have the Paracord Type III MIL-C-5040 internal drawstring like on the New Way Shorts, but instead, just a regular looking flat type one. I thought having the paracord might elevate the detail of the piece a little bit more.
It also has a faux front opening. The front of the shorts has stitching that makes it look like there's an opening when there isn't actually one.
Despite the product image, I would not recommend wearing this with a shirt tucked in. Unless you are an Outlier-level model, chances are that it'll look frumpy.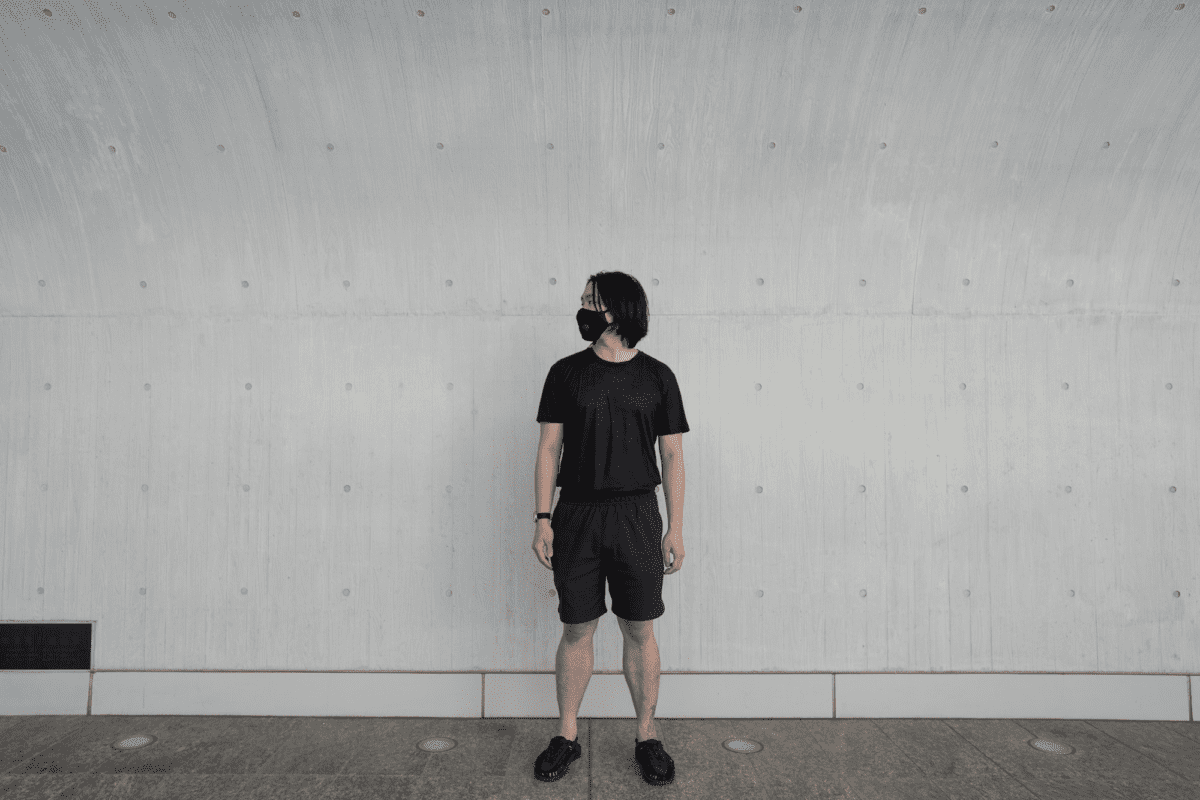 Material
The F. Cloth fabric used in the New Way Shorts is a 200gsm, 97% Nylon, 3% Elastane canvas, with a substantial 35% two-way stretch.
The fabric is from a vertically integrated mill in Sweden, so you can expect a level of quality just from its origin. Its air-texturized CORDURA grade nylon yarns are engineered to be strong yet soft enough to wear for a year-round comfort. They also look more matte in appearance than your average polyamide for the signature understated Outlier look.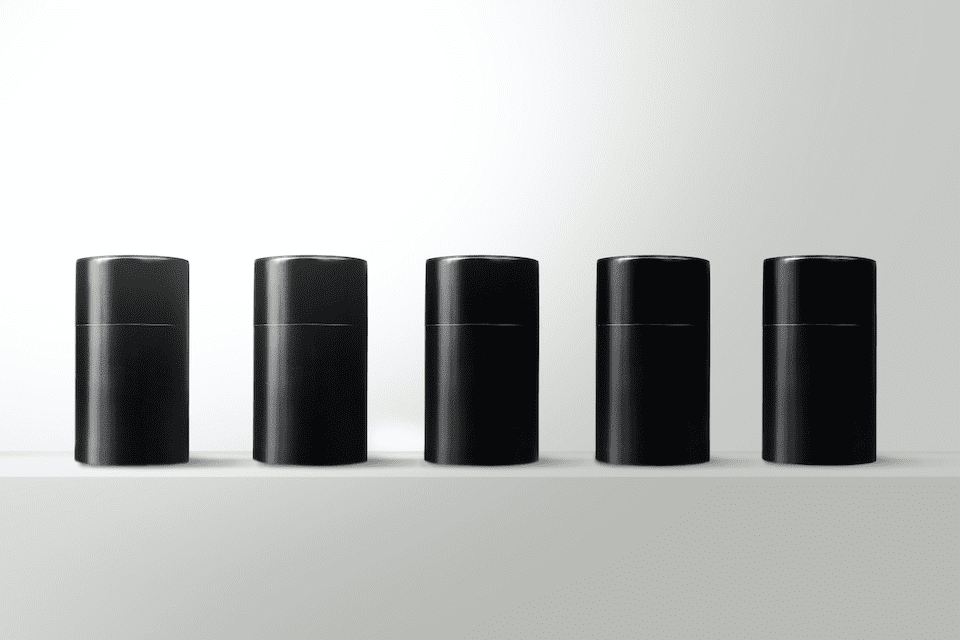 I found a 100 year old company that would create these heirloom quality canisters for me. They are handmade and will keep your tea leaves, coffee beans or anything that you need dry for years to come.
or read review
While the stretch is only two-way, I've noticed that most brands would opt for a lesser stretch when it comes to shorts since there is less fabric in the way. However, for the F.Cloth Bigs, the generous fit actually hinders the freedom of movement (which is why yoga pants are skin-tight).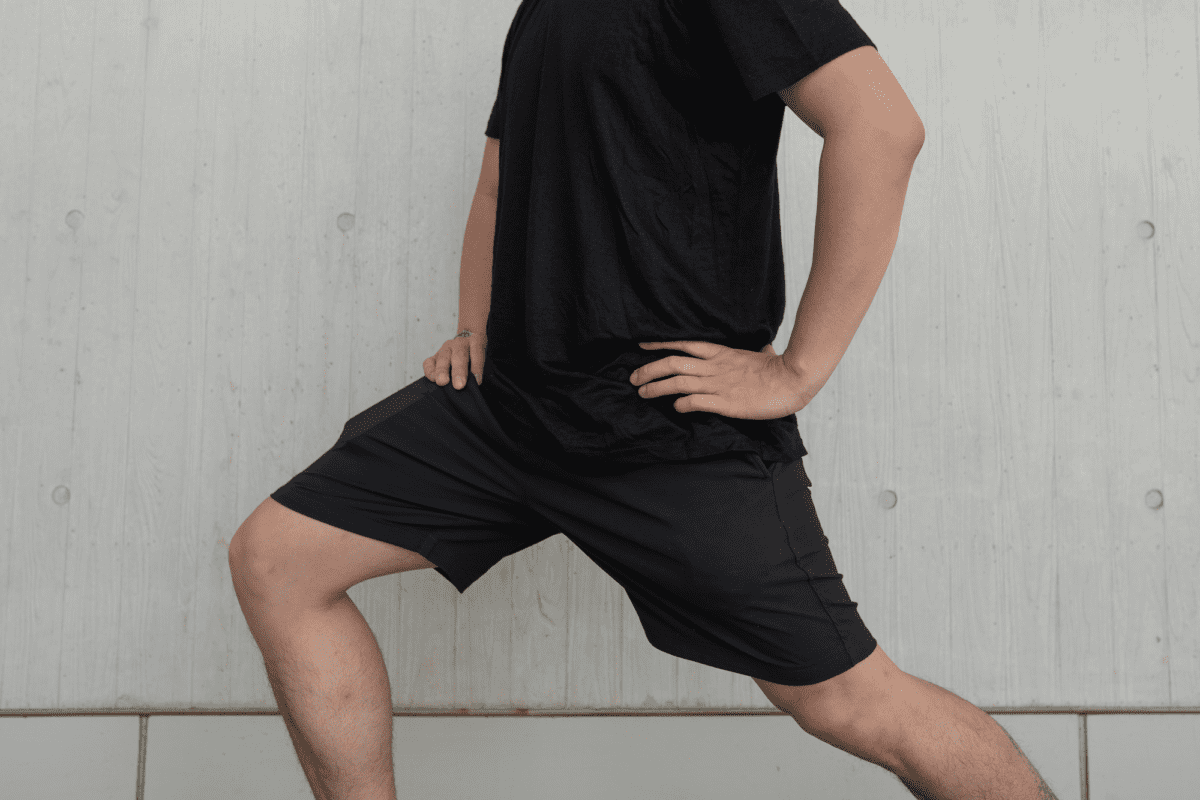 Since drying quick is important for something you are going to do a wide range of activities in, the pockets are Japanese flow-through power mesh pockets. Even though these are mesh, they are so dense that you can barely see through them.
The worst thing about drying a pair of pants is to have the whole pants dry but the pockets still damp. I've used these on the Outlier New Way Shorts and they dry together with the rest of the pants even without turning them inside out. At the same time, they are very sturdy for mesh and I don't imagine it developing holes anytime soon.
The waistband is another core part of these shorts. I noticed that it is relatively sturdier than waistbands on other shorts like on the Lady White Co. Track Shorts. While time will tell, they feel more durable and high quality than most waistbands I've seen. However, as mentioned, they are less elastic than what I expect from a waistband.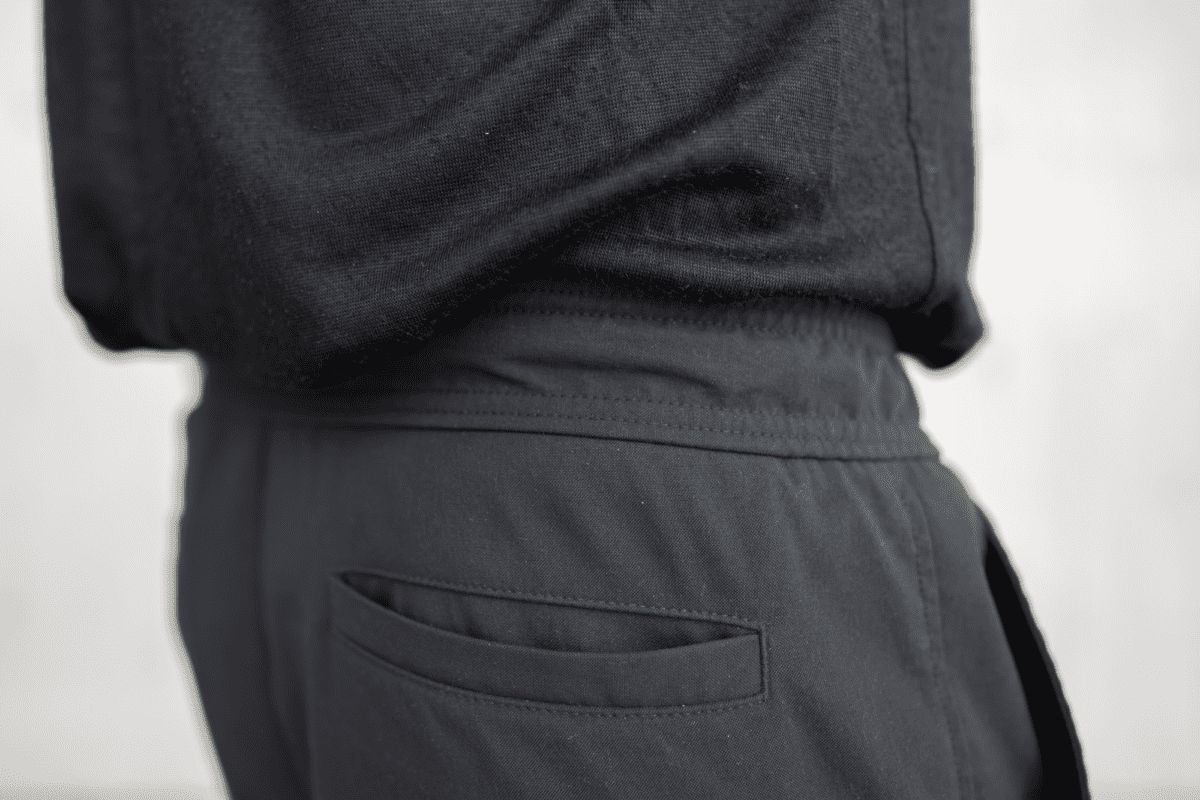 In the October 2020 update of the F.Cloth Bigs, the DWR finish has been upgraded to a Zelan R3 fluorocarbon-free (sometimes called F0 or C0) DWR finish.
Most water repellencies have a big weakness in that they don't repel oil or stains the way traditional C6 or C8 chemistries do. While the new Zelan R3 doesn't repel oil but it does repel tannin-based stains, like coffee and wine which cause the worst kind of stains, quite well. In essence, it dries faster, repels stains better, and actually lasts longer, and is more durable.
Usage
While I'm a big fan of the F.Cloth, it isn't the most comfortable fabric for loungewear. The F.Cloth Bigs are designed for versatility, which is why the material isn't soft or cushy. Those who are looking for a pair of bottoms specifically for loungewear, could consider something like the Outlier Daydream Wool House Pants.
Another thing you want to take note is that while F.Cloth is breathable, it's not the most breathable fabric out there. Compared to the Outlier Ultra Ultra Track Pants that I wear religiously for my morning runs, it doesn't really allow air to flow through and your man parts will likely get warm.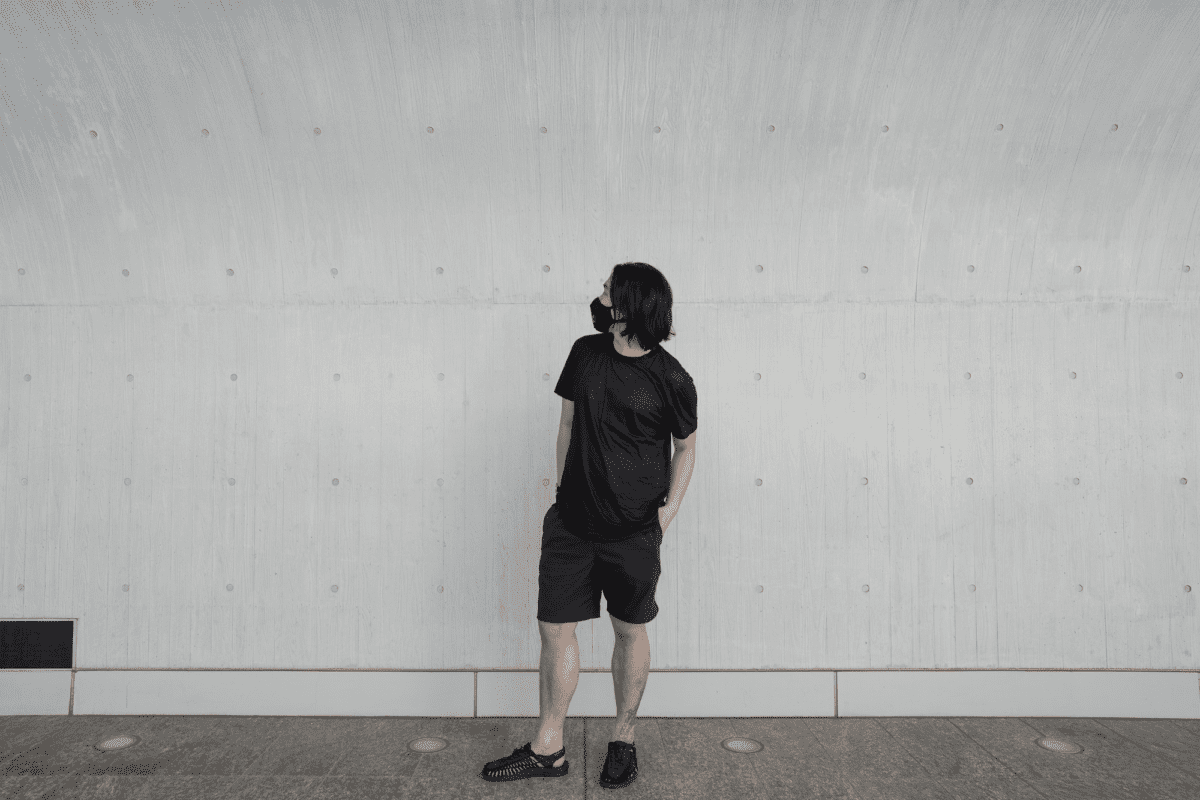 During the summer, I'm usually in a plain black t-shirt, like the Ramielust T-Shirt or Outlier Ultrafine Merino T-Shirt, which when tucked out, covers the waistband. Below the waistband, it looks almost like a regular pair of bermudas (TIL that bermudas are called that because of their popularity in the Bermuda). This is a minimalist's dream, being able to wear the same pair of pants an entire day, in or out of the home.
Another thing I like about Outlier shorts is their relatively deep pockets. But, since there isn't any way to fasten the contents of your pocket, I would only use them in the gym.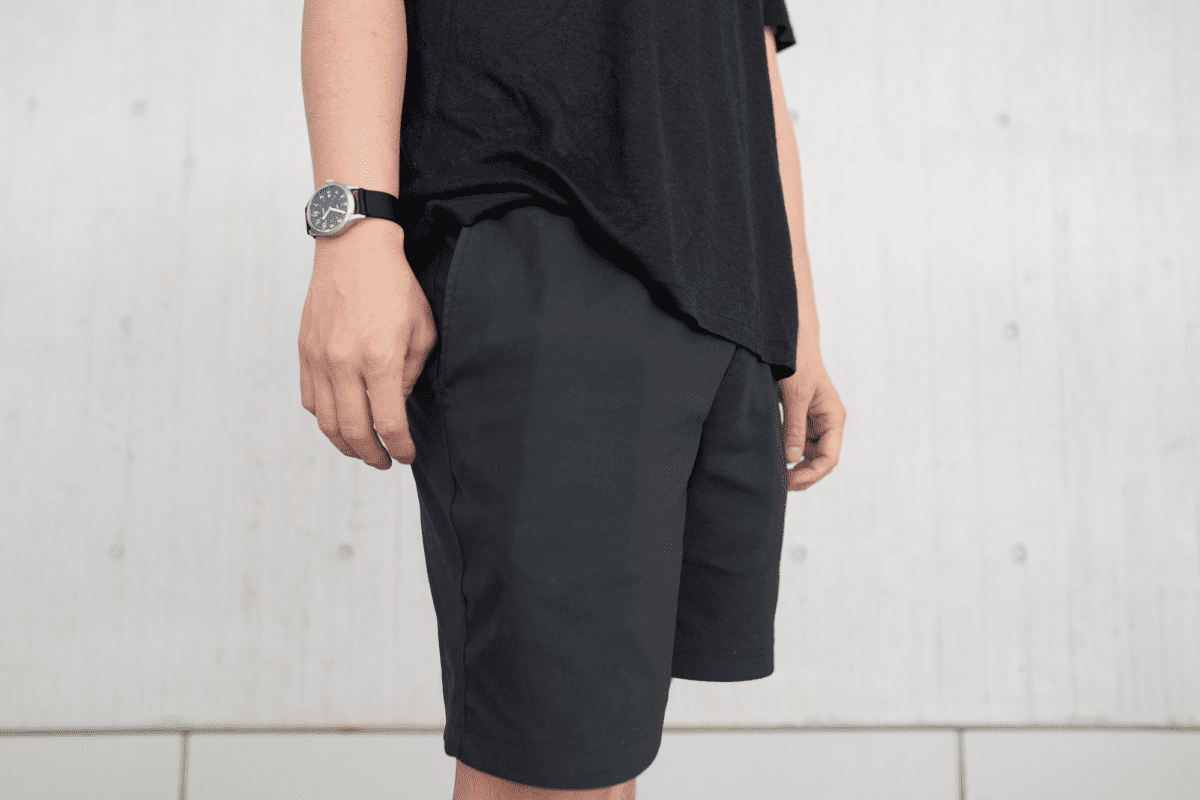 As mentioned a few times, one big point to consider is the lack of elasticity of the waistband compared to most sports trousers. Because of the sturdy build, it's noticeably less elastic and even feels tight with the size large on a size 33 waist. While the waistband doesn't feel particularly uncomfortable when on, it was a little tight when putting on and pressure could be felt around my waist.
In the October 2020 release of the F.Cloth Bigs, it seems that a 3Bar adjust has been added to the waistband drawcords. I assume that this will make the waistband easier to adjust and more comfortable.
Conclusion
I listed some points to consider on this pair of shorts, but overall, they have everything I expect of Outlier. Outlier is known for their proprietary fabrics and F.Cloth is one of the stand out material in the market.
While they've used it in pieces like the Outlier Hard Shirt or Outlier Futureworks, I'm glad to see them using it in a more casual form.
The F.Cloth Bigs presents a more casual silhouette, a welcomed addition considering there are limited Outlier pieces that are in that category.
Additional Images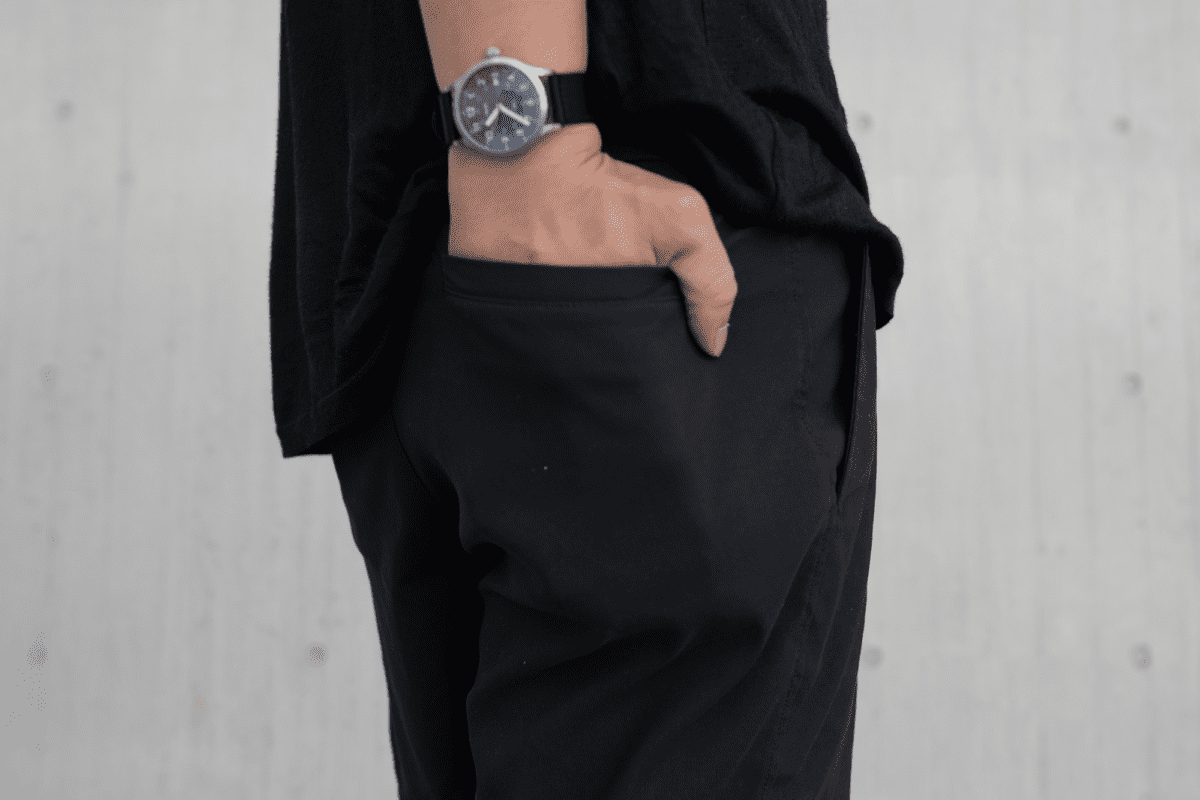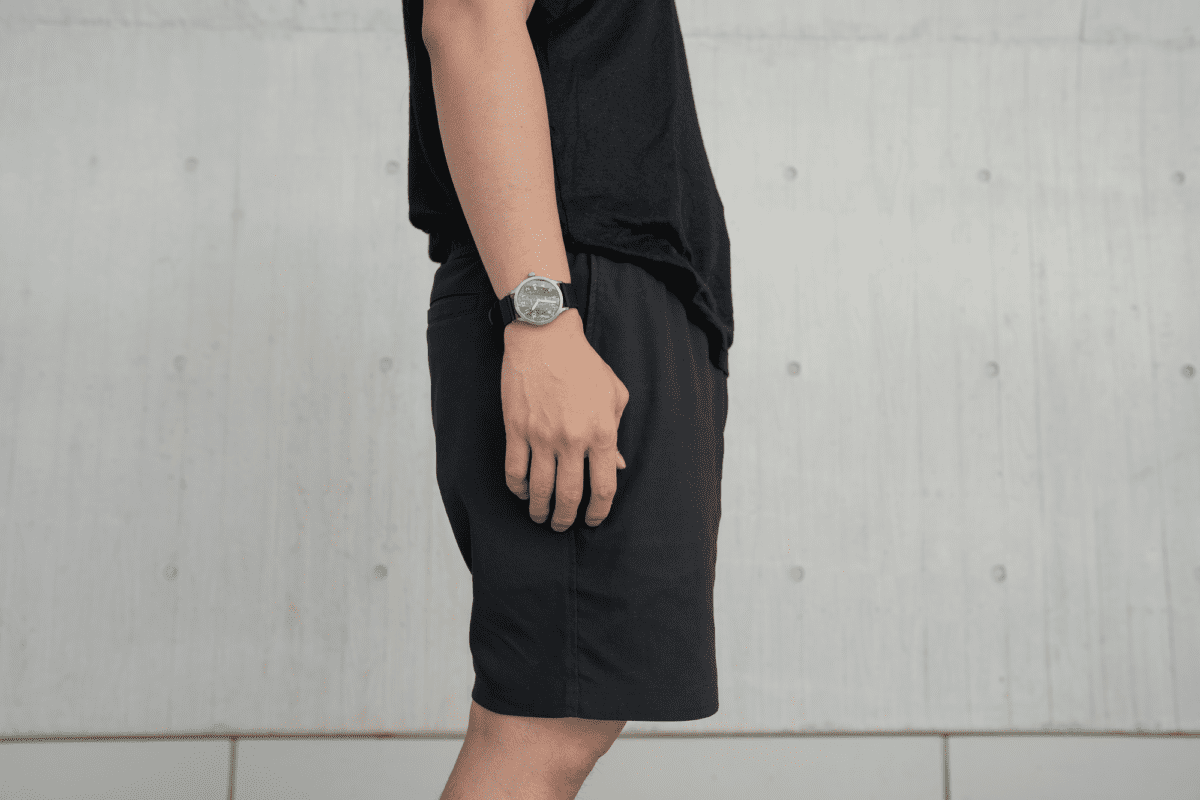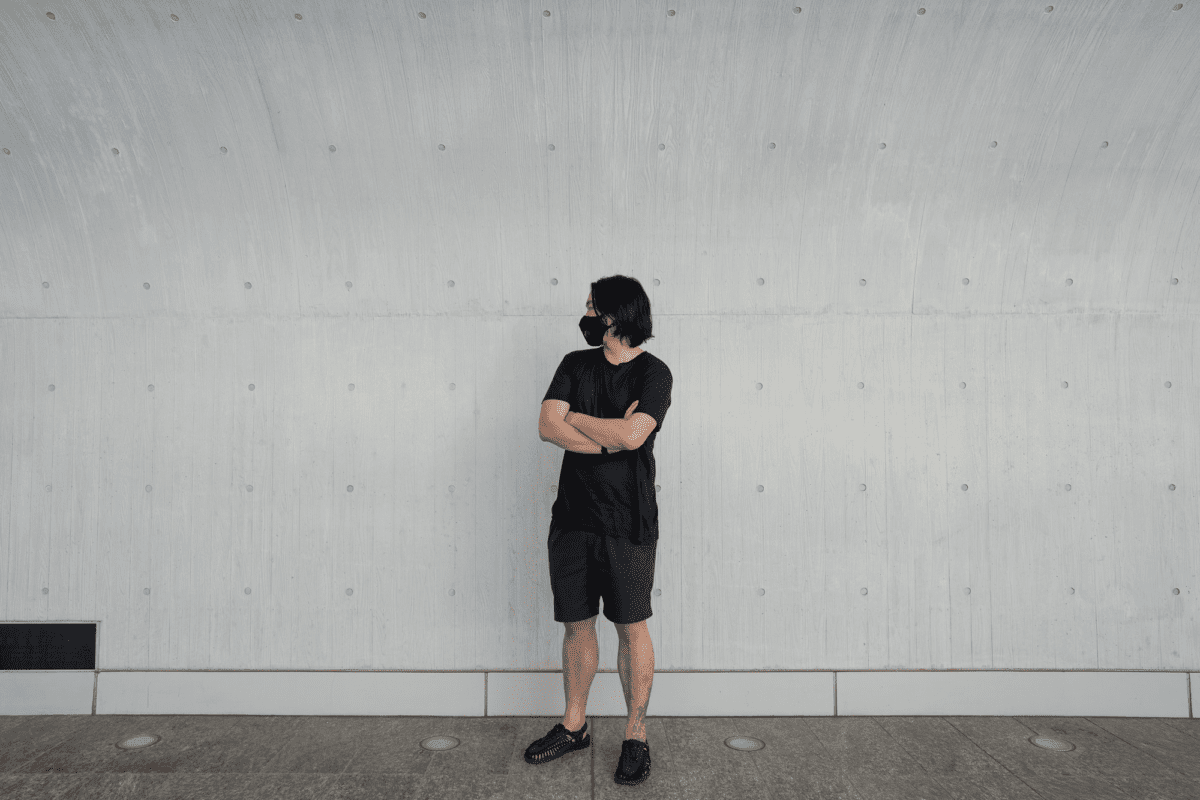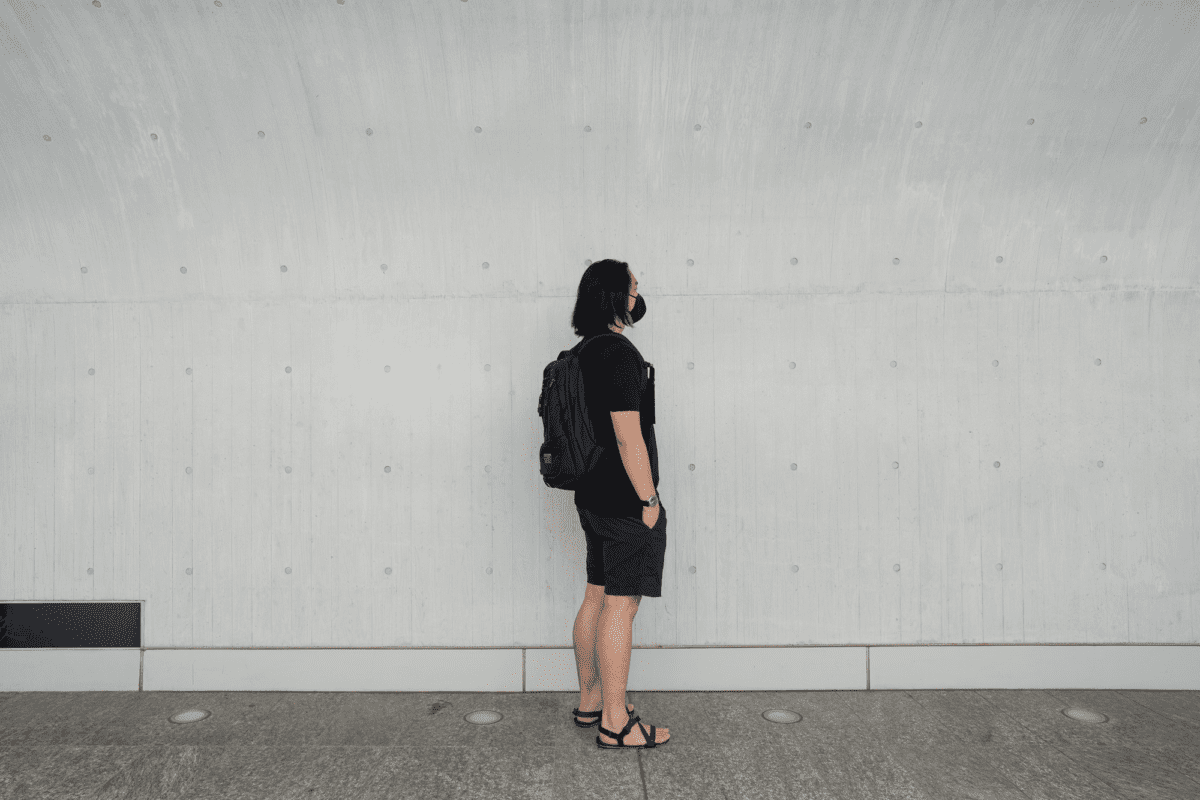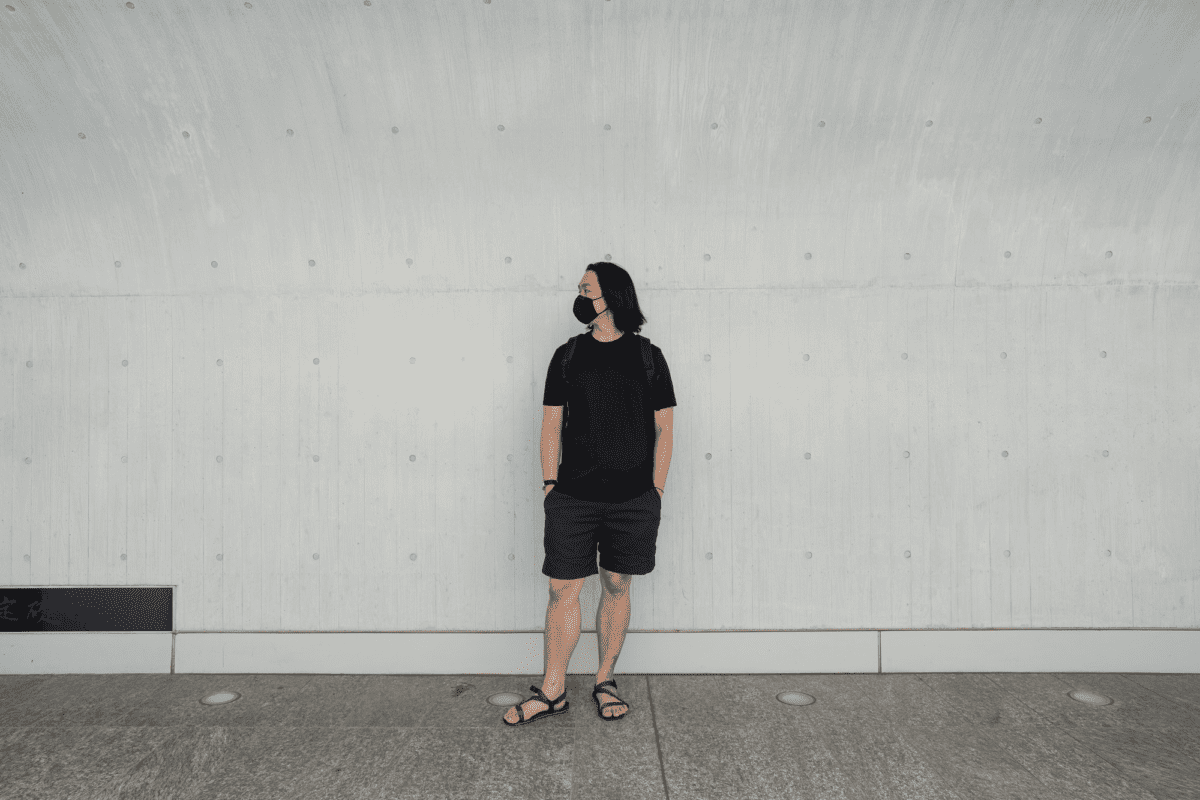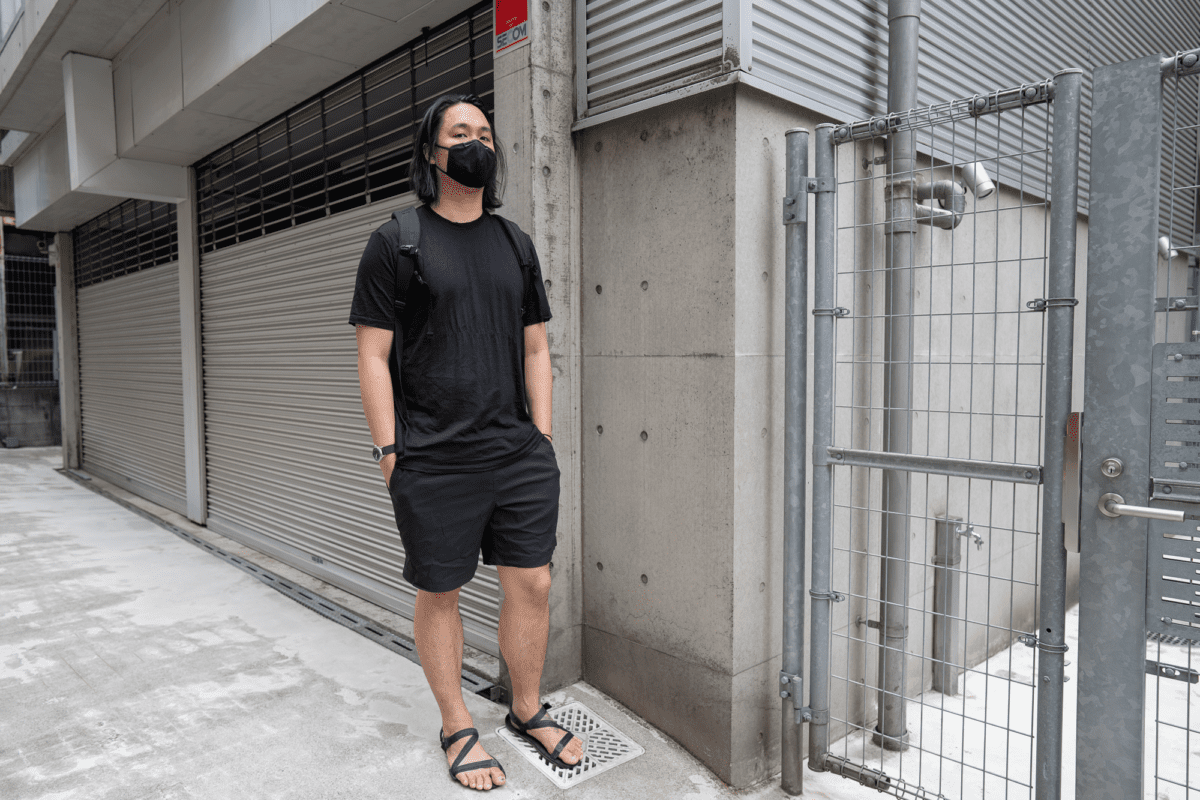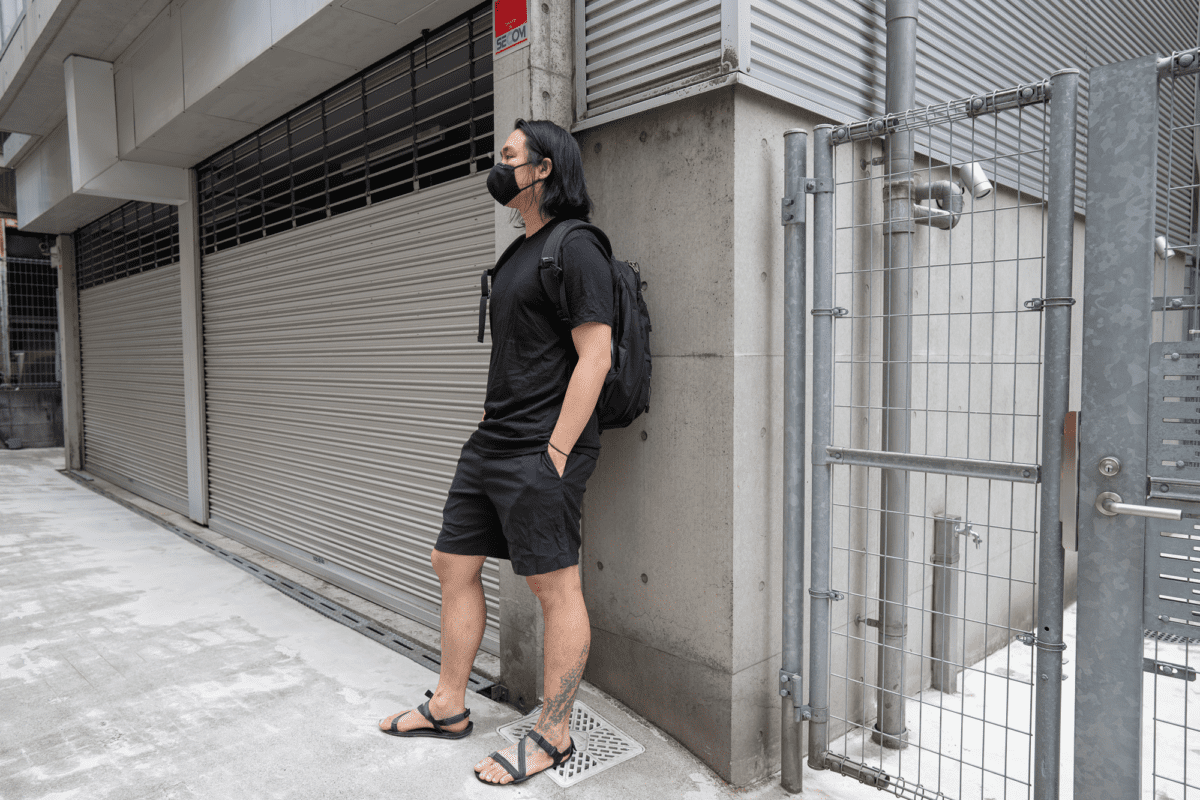 Like this review? See all of my in-depth reviews.
Also, consider supporting me by being a Patreon. Every cent given will go back into improving the content of this website.