This website is made possible by readers. I may earn a small commission when you buy through the links in this article at no extra cost to you. Learn more.
Details
Price on tombihn.com

Super Mini $11
Mini $12
Small $13
A5 $15
Overview
If there is one thing that I can never get enough of, it's pouches. And TOM BIHN has got to be one of my favorite makers of pouches. From the TOM BIHN Travel Sack to the TOM BIHN Laundry Stuff Sack to the TOM BIHN Travel Tray, they seem to have a pouch for every use case. But, that's not all.
They just had to have pouches everything in between what their already-extensive lineup of pouches does. Bringing along all sorts of accessories to power up my day, I make it a point to organize them carefully into pouches.
While I use pouches like the Aer Slim Pouch, these are a little different from the Ghost Whale Organizer Pouches which look to be perfect for micro organizations.
As someone who can often try to over-organize, the Ghost Whale Organizer Pouches will likely take up my time unnecessarily trying to find the perfect pouch-to-EDC combination.
Style
Like some of the pouches offered by TOM BIHN, I suspect that this came out of the need to not let extra materials go to waste. That said, they had done a good job turning waste material into something so functional and beautiful.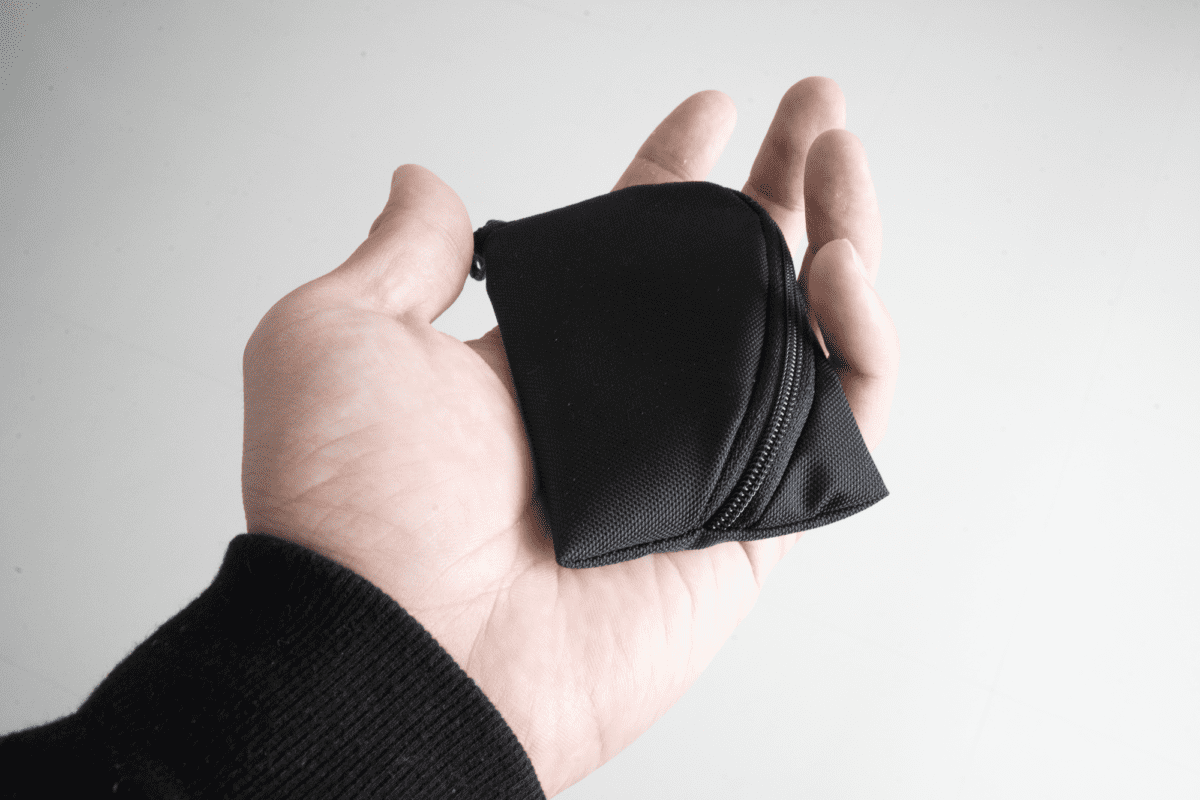 The pouch comes in four sizes; super mini, mini, small, and A5. Each has the same design as a simple pouch with zippers that goes across two sides. On the longer size, the zippers slant into the face of the pouch.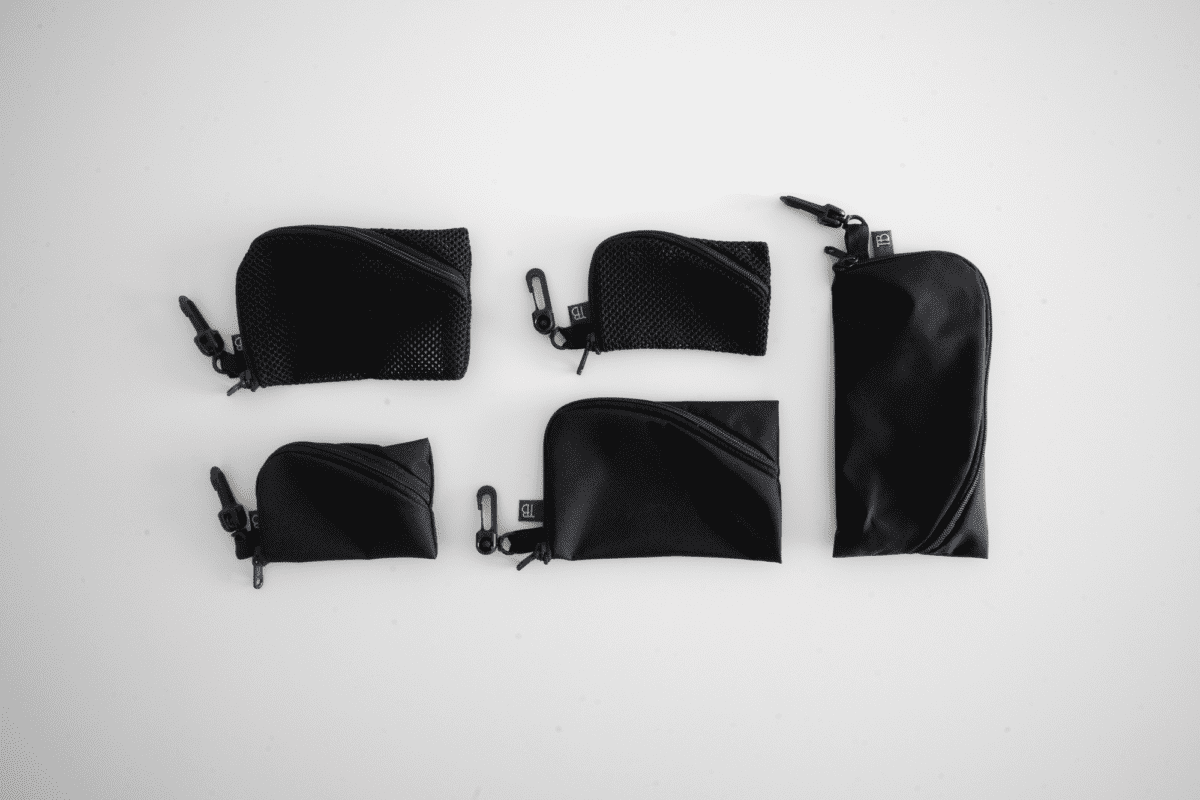 Depending on the size, there are a few ways you can wear the pouch.
You can strap it to your bag. For smaller pouches, even putting it on the outside of the bag as sort of quick access seems fine. You can also use it to organize your pockets or strap it to your belt loops. Its size is what gives it its versatility.
It's hard to go wrong with a small pouch with a key loop, especially when it comes in black.
Material
The Ghost Whale Organizer Pouch comes in five materials, Cordura, ballistic nylon, texturized nylon, ruff stuff, and spacer mesh; all the popular "leftover" materials that have gained popularity with the other products.
But no one likes ads, so I got rid of them. If my articles helped you, I ask for your support so I can continue to provide unbiased reviews and recommendations. Every cent donated through Patreon will go into improving the quality of this site.
Cordura and ballistic nylon need little introduction, although choosing between the two can be difficult for some. Since TOM BIHN only offers Cordura in limited colors, ballistic nylon is an easy choice for those who have specific color preferences.
For those who don't, I often would recommend picking between the two based on how it looks. Cordura has a little more of a canvas look and feel, while ballistic nylon has larger weaves for a more rugged look.
As with all of TOM BIHN products, industry-standard YKK zippers are used, specifically the #3 YKK Coil zipper here.
For a pouch at this size, frankly, the difference between each material, except perhaps the spacer mesh, would be negligible.
Usage
No matter which size you get, the Ghost Whale Organizer Pouch comes with a snap hook and a zipper that curves down across the corner at the end. The curved zippers make sure your larger stuff, like a notebook, stays in place by having it still secured at the corner.
TOM BIHN backpacks, like the TOM BIHN Techonaut or the TOM BIHN Synik, tend to have multiple O-rings. The organizer's snap hook lets you attach it to any one of these O-rings.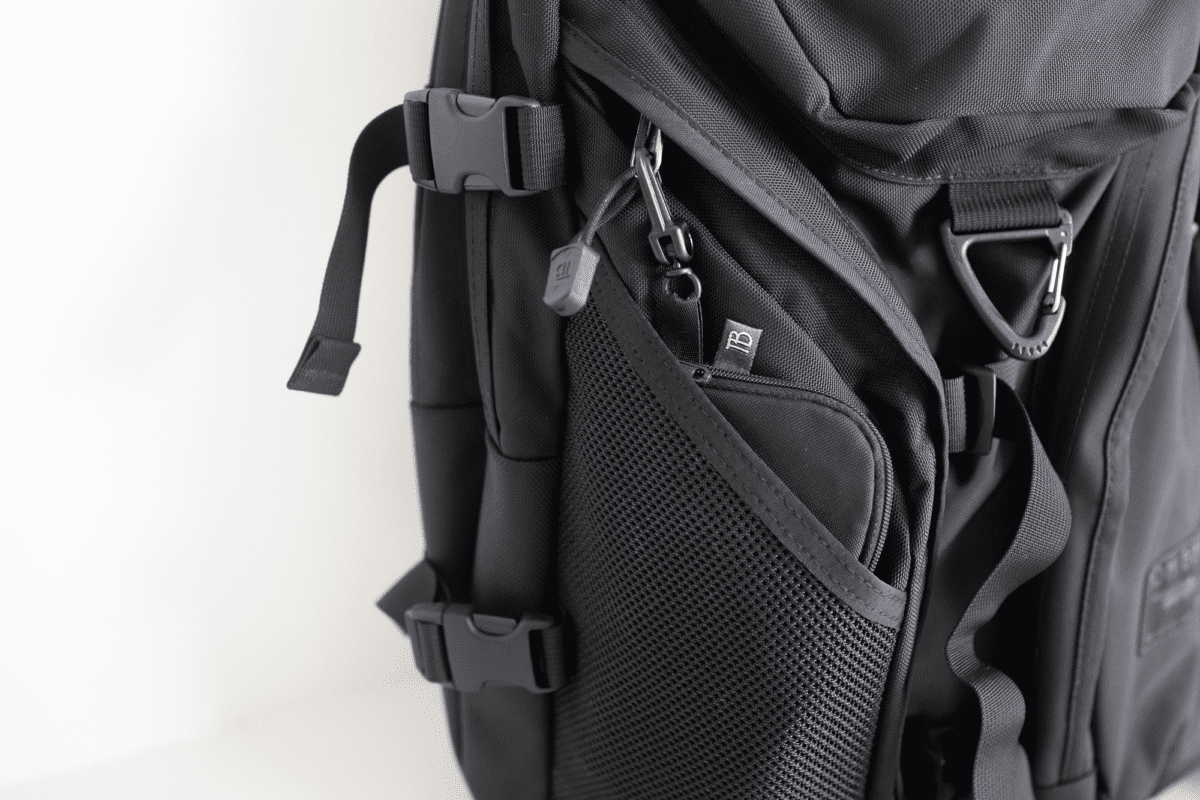 Attaching them to your bags, or even belt loops lets me easily compartmentalize my stuff for each use case. I can just pull an organizer out and leave it hanging outside my bag if I just need the stuff temporarily.
Getting the right size is probably the trickiest part. I only have the super mini, mini, and small for this review, but it should be easy to imagine what can be stored in the A5 one, given that the hint is in the size itself.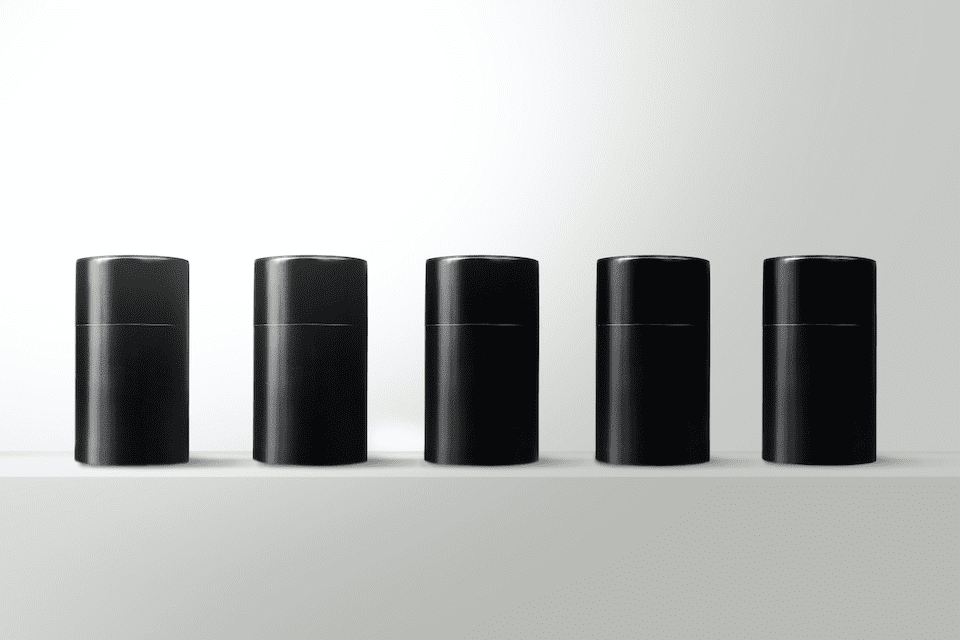 I found a 100 year old company that would create these heirloom quality canisters for me. They are handmade and will keep your tea leaves, coffee beans or anything that you need dry for years to come.
or read review
Super Mini
The smallest of the bunch. I had initially imagined that this would be perfect as a wallet. While everything I have in my NOMAD Slim Wallet can fit nicely into it, it feels a little tight despite there being no problems zipping it up with four cards and cash in it.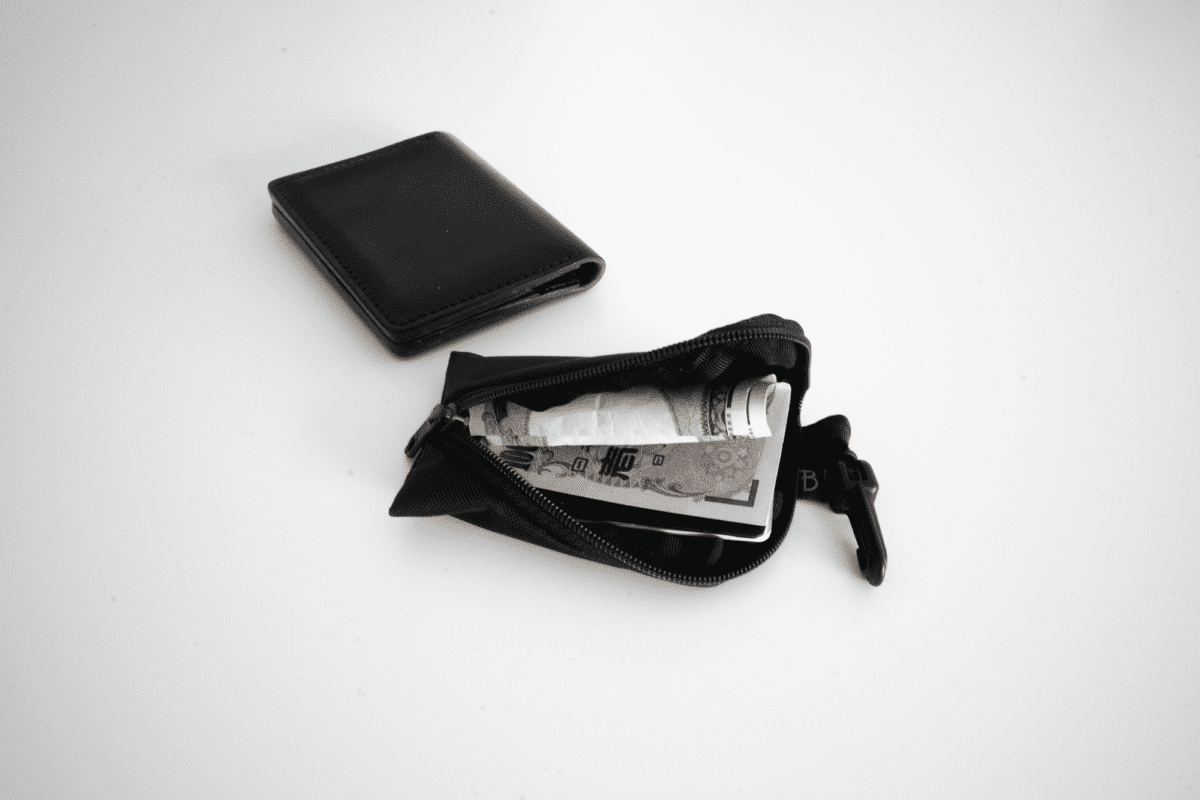 This size of the Ghost Whale Organizer Pouch is, however, perfect as a coin pouch.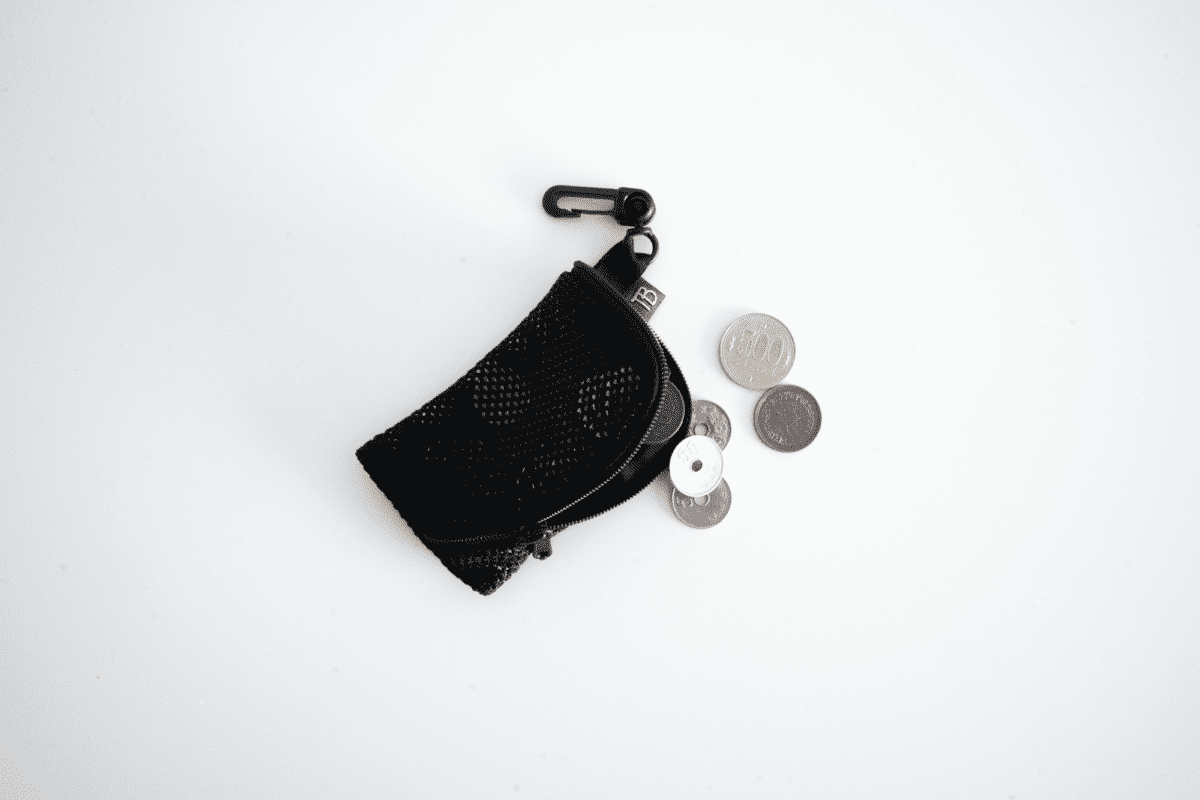 It is also the perfect size to contain your Airpods Pro Charging Case.
Mini
Since I wanted a little more spatial leeway for a wallet and the Super Mini didn't have that, I thought that the Mini might work. Unfortunately, the Mini had too much space for a wallet, and if I had to choose, I would prefer the Super Mini despite it not being perfect.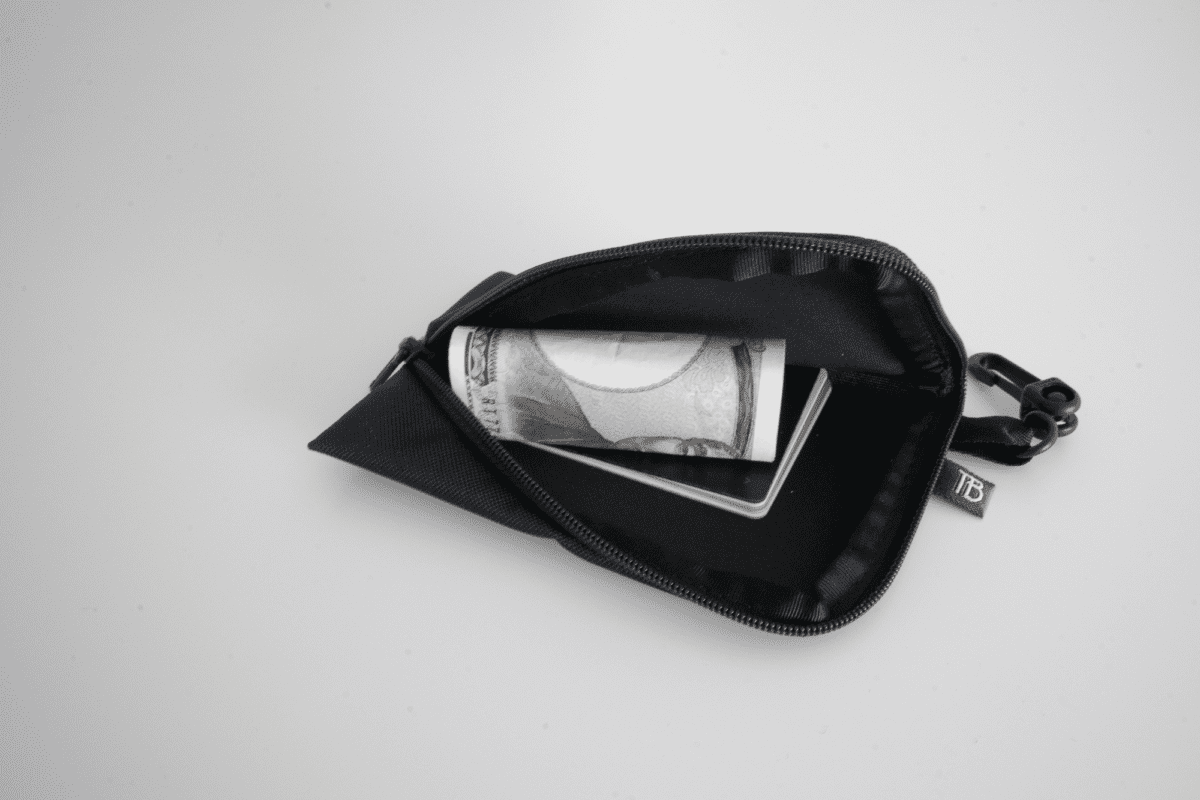 I suppose the Mini might work for those with a lot of stuff to carry in their wallet, but I'm not one of them.
The Mini is, however, just the right size for a pack of tissue paper, which is indispensable if you live in Singapore or any tropical-all-year-round country. I have a little MUJI spray bottle of sanitizer in it as well.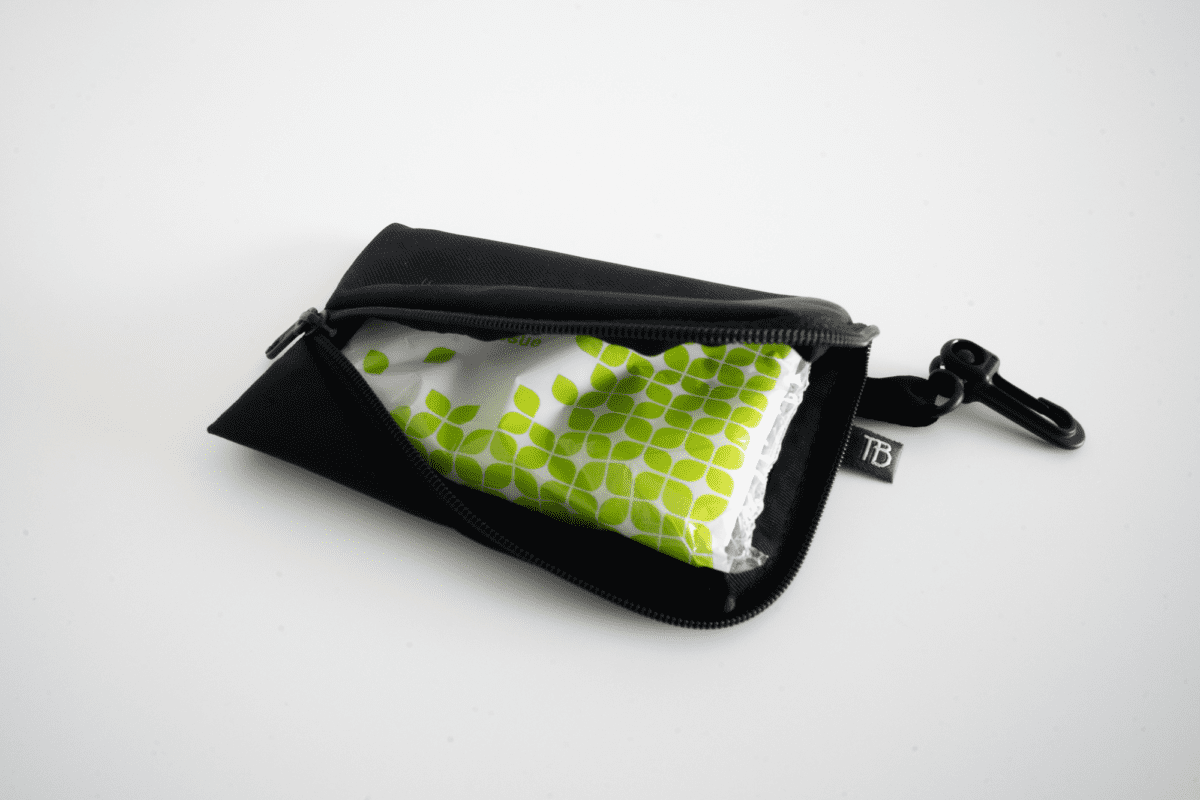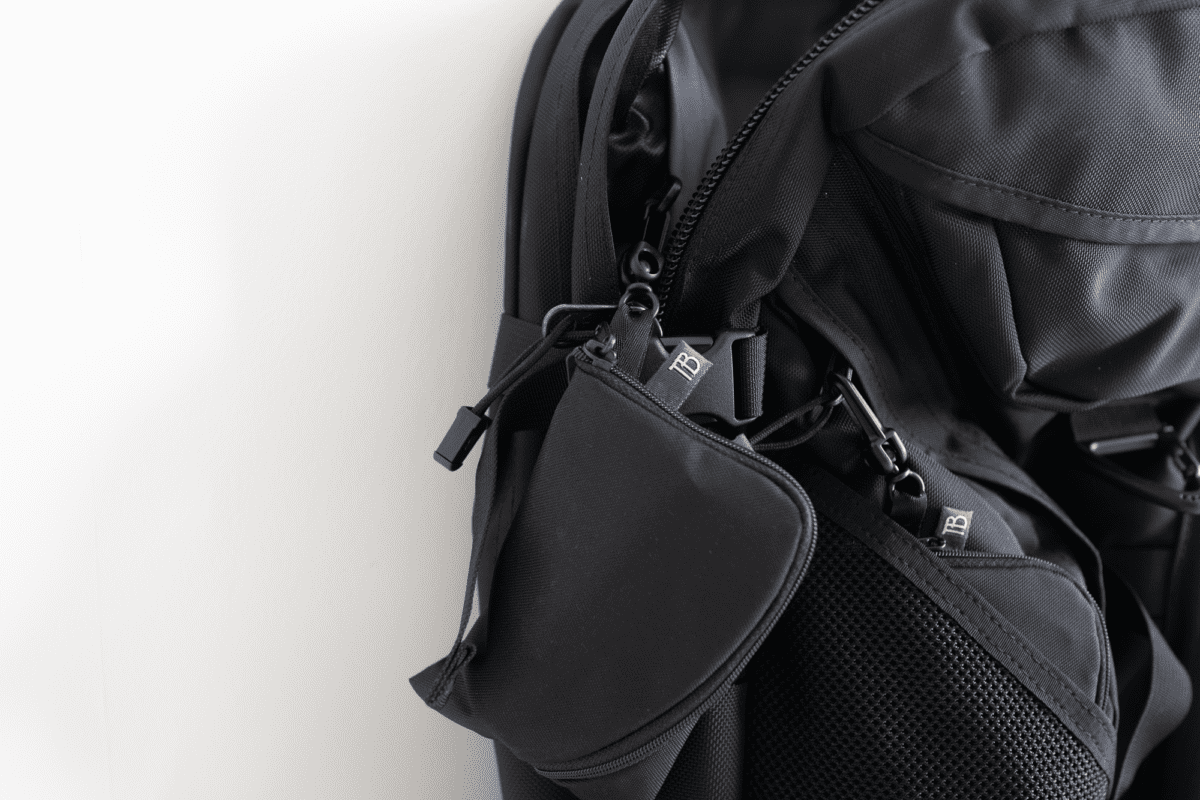 Small
The moment I saw it, I knew what the Small Ghost Whale Organizer Pouch was going to hold. I usually carry around the Nitecore NB10000 with a Satechi USB-C to Lightning Cable as my grab-and-go mobile charger and the small pouch fits them perfectly.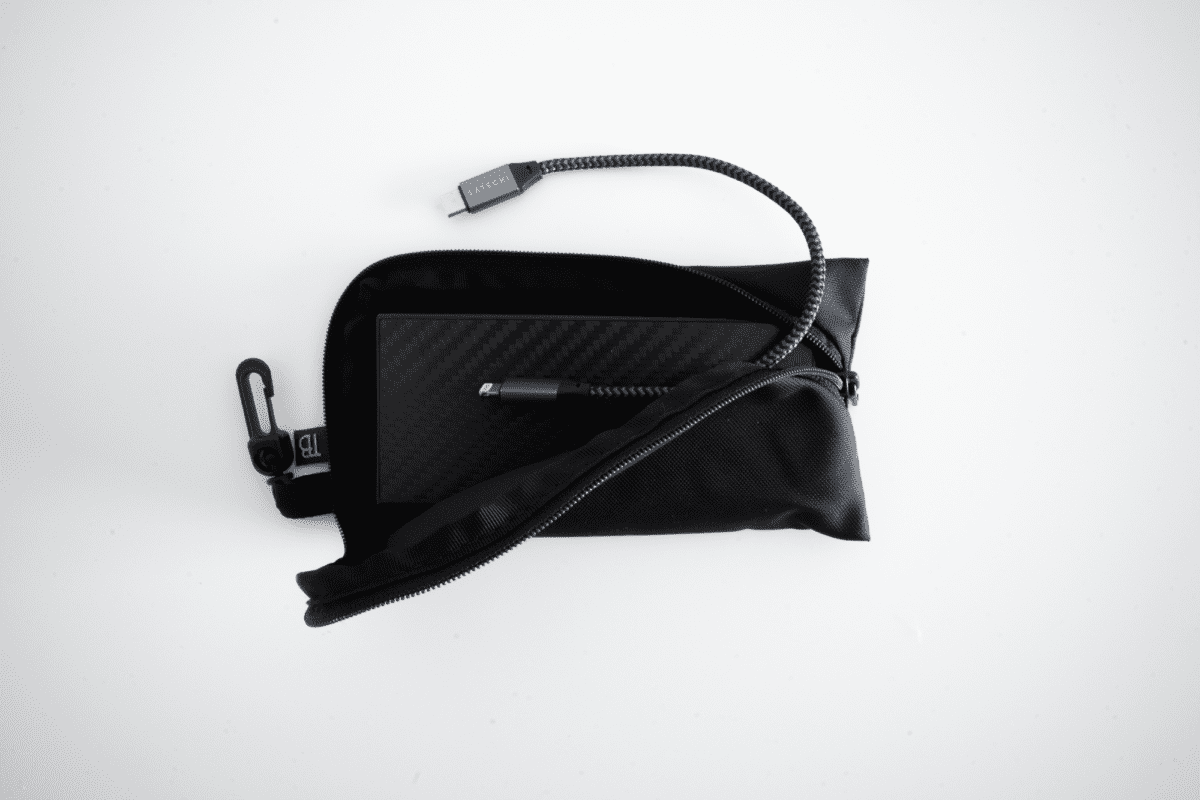 It would even fit the larger Nitecore NB20000 with no problems.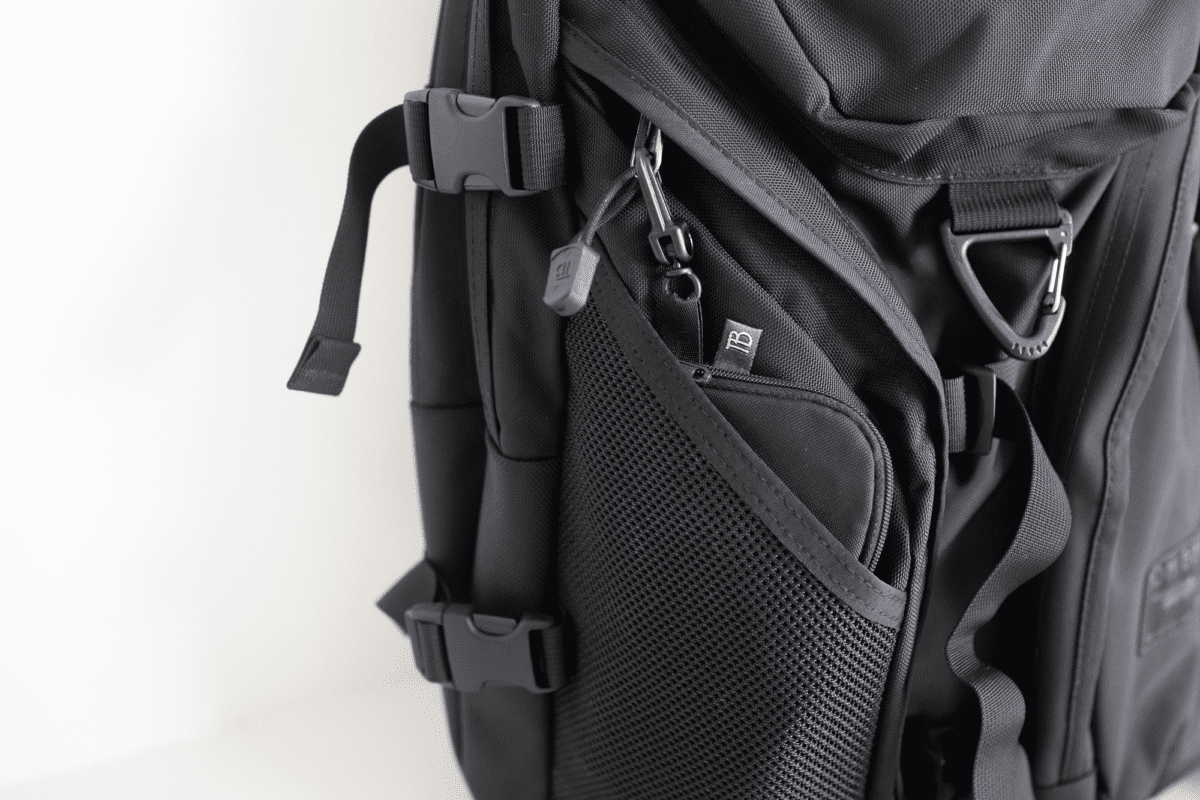 Conclusion
It's an organization pouch with the TOM BIHN magic touch. Marrying superior technical skills and indestructible materials, TOM BIHN was able to elevate something so simple.
With four sizes, the usage of the Ghost Whale Organizer Pouches is only limited by your imagination. If you are an existing TOM BIHN customer and have one of their larger bags, you'll find that all those O-rings that the bag comes with can now be put to use.
I love these pouches and how relatively inexpensive they are.
Additional Images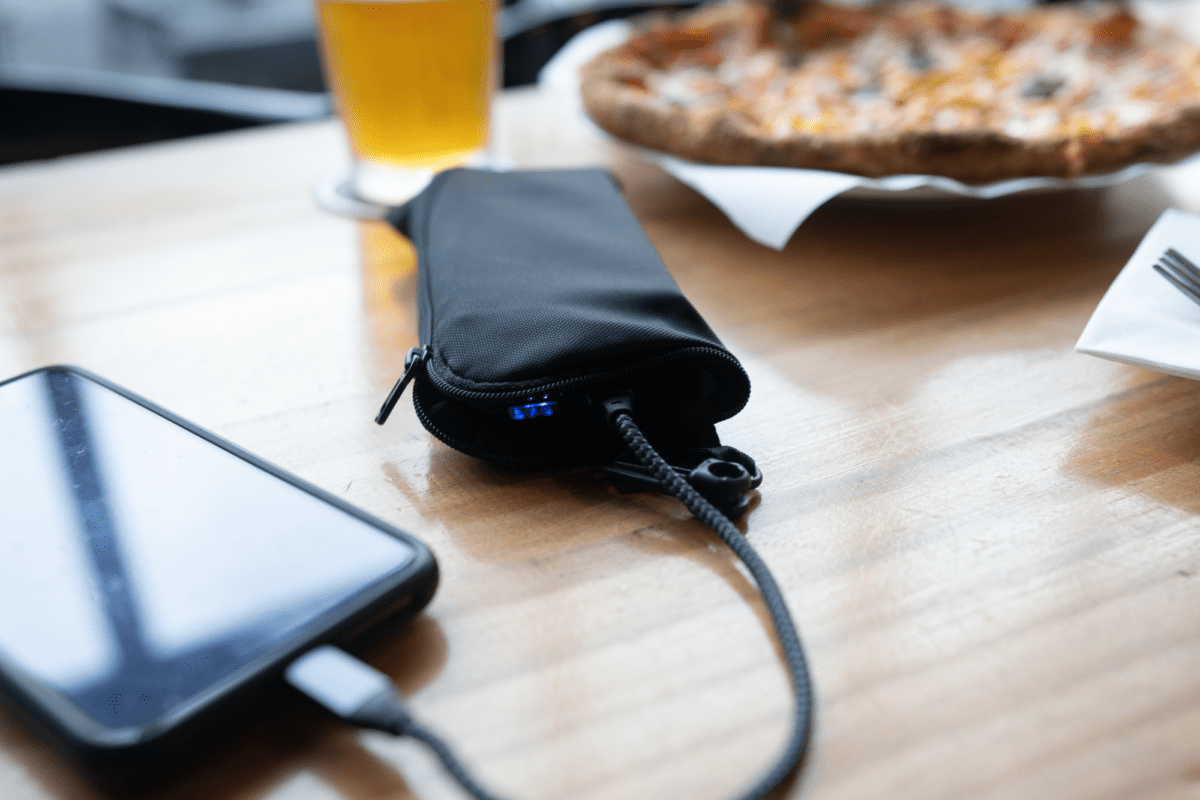 Like this review? See all of my in-depth reviews.
Also, consider supporting me by being a Patreon. Every cent given will go back into improving the content of this website.
Tagged accessory ballistic nylon review tom bihn