This website is made possible by readers. I may earn a small commission when you buy through the links in this article at no extra cost to you. Learn more.
The one and only Outlier belt. This is the only belt they offer and probably the only one they will ever offer, and it's so uniquely Outlier.
Details
Price $125 on outlier.nyc
Material Polyamour Webbing
Weight 70g
Made in New York City
Overview
As an aspiring minimalist and one-bag travel, I aspire to do without belts altogether. If I get pants that are of perfect size, I won't ever need a belt. But things happen. You get the wrong size—pants stretch. You lose weight. A belt is inevitable. And if you need a belt, you better be sure it's one from Outlier.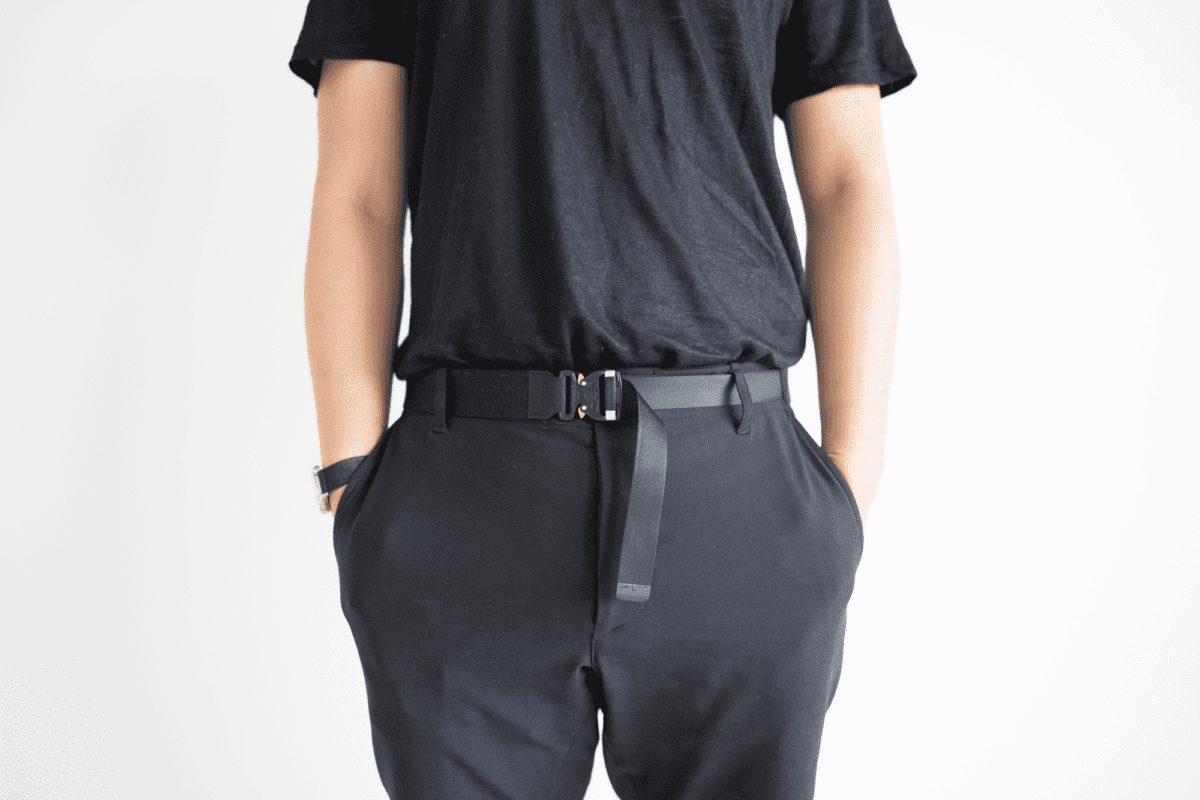 Style
If it's from Outlier, you can certainly expect the signature style on the Outlier belt.
The belt is essentially made up of three parts. A 1.5-inch thick webbing that goes around most of your waist, a 1 inch part that goes through the buckle for adjustment, and the COBRA buckle.
It's simple all around, but with a techwear flair in the form of the COBRA buckle. Even the Cobra buckle is minimal, unlike the heavy-duty ones on tactical belts like the Klik Belt.
The Outlier belt comes only in one size, a size medium which works for pants size 30″ to 36″. I'm around a size 33-34″. With the belt on, about six inches of the strap is left over. The Outlier belt is designed without any belt loops, so any loose end is meant to be hanging.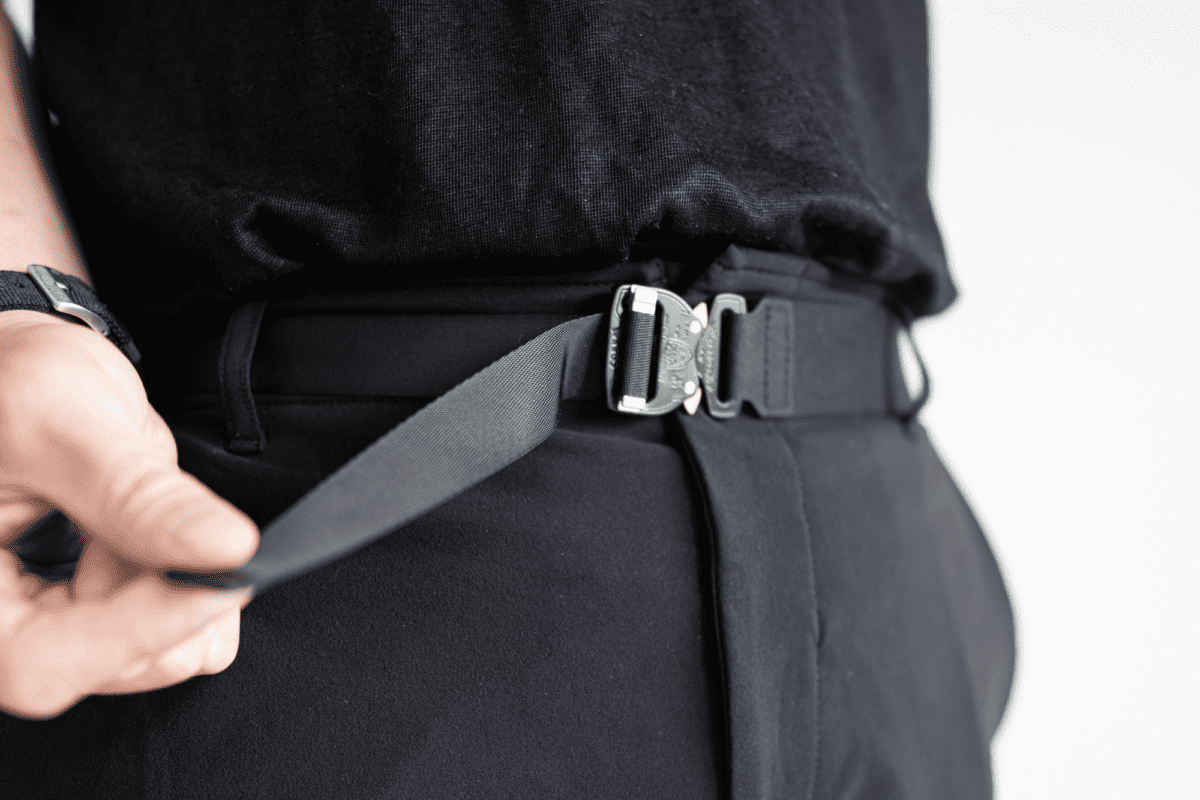 When it comes to branding, there is an Outlier logo and size on the inside of the belt. Apart from that, the COBRA buckle comes with engraving, a signature look of COBRA buckles.
The belt comes in one color, black. I like that it's a deep black, consistent throughout the belt even as it changes material (from the 1.5-inch part to the 1-inch part). But you'll find the logo, printed on the inside, in white and the buckle exhibiting parts of silver and bronze.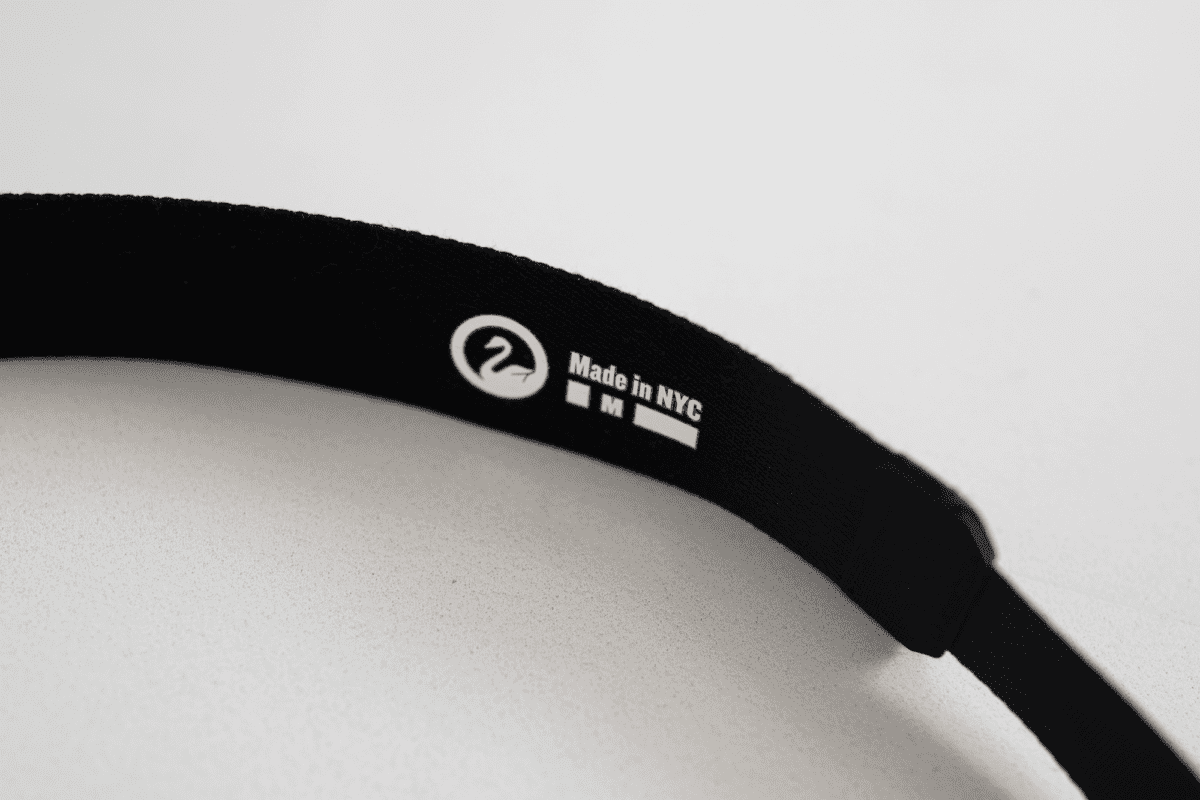 The 1.5-inch part looks and feels like cotton, but the 1-inch part has a slight sheen on it.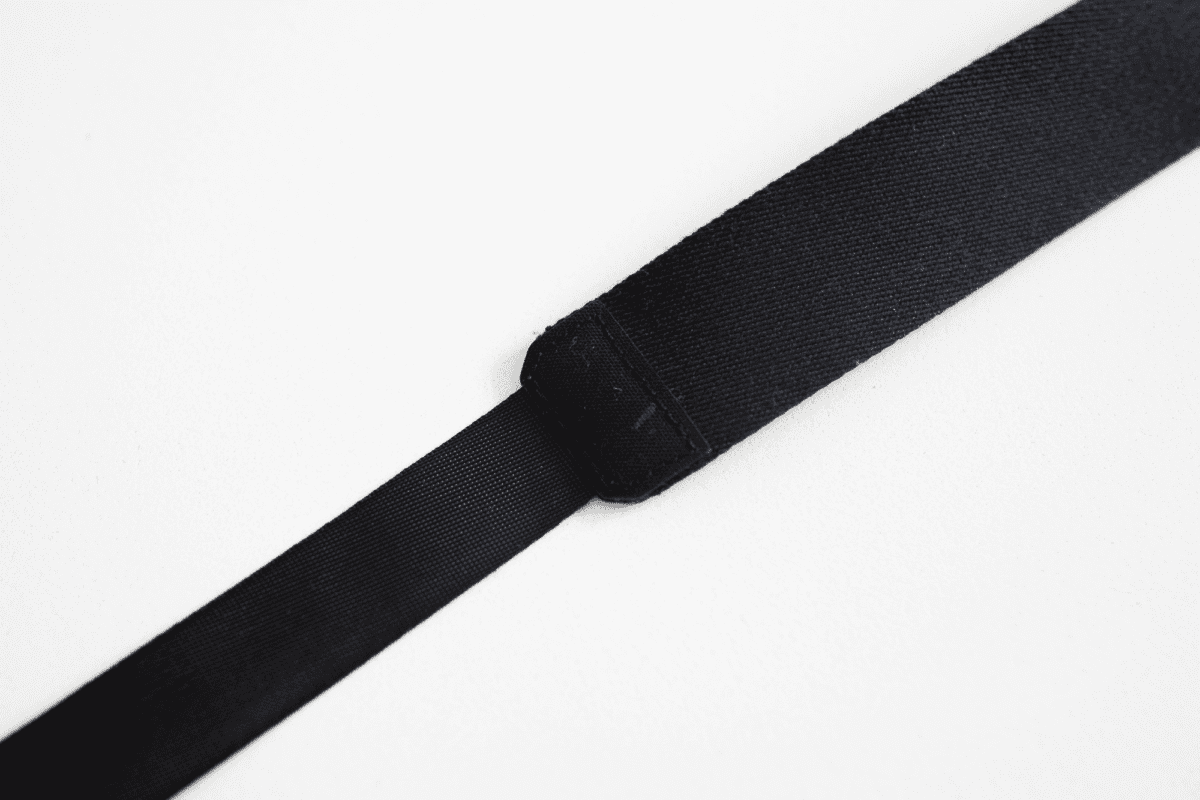 Overall, the style is consistent with the other stuff that Outlier has put out and would go well with your unnecessary large collection of Outlier pants.
But no one likes ads, so I got rid of them. If my articles helped you, I ask for your support so I can continue to provide unbiased reviews and recommendations. Every cent donated through Patreon will go into improving the quality of this site.
Material
The material is a polyamour webbing that uses a polyester filament weft and a spun polyester warp. It looks and feels like the average cotton but actually has super fabric strength. The density of the weave results in stiffness that allows it to be molded into shapes a little like leather.
The COBRA buckle on it is specifically a 25mm buckle from the COBRA FM series. It's 18g in weight. The body is made from aluminum alloy, the clips are made from brass, and the bar for adjusting the strap is in stainless steel.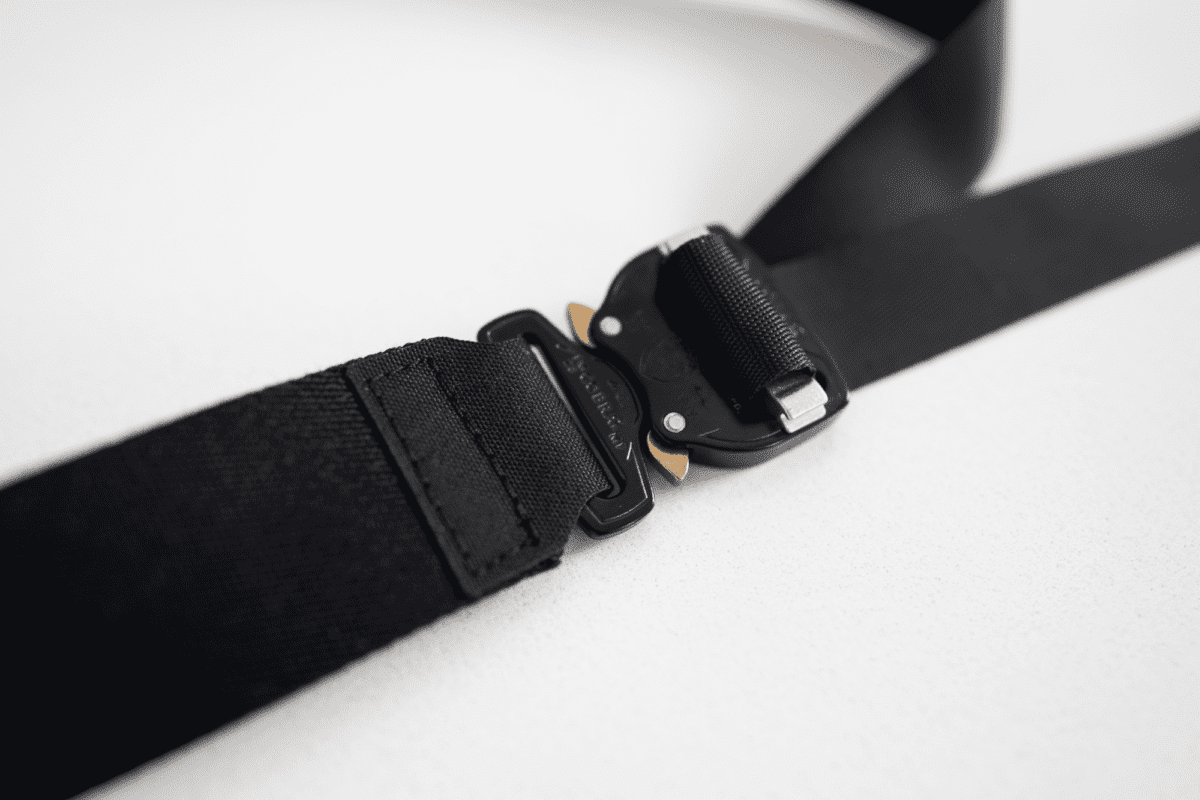 Usage
You'd think that the usage report of any belt would be the same, but not with something from Outlier.
This goes for any belt with a similar clip-on style design; it's great to rarely have to adjust the belt. I usually wear a single pair of pants for an entire season, like the Outlier OG Free Ways for this summer, and I kind of just leave the belt on them even when I take them off.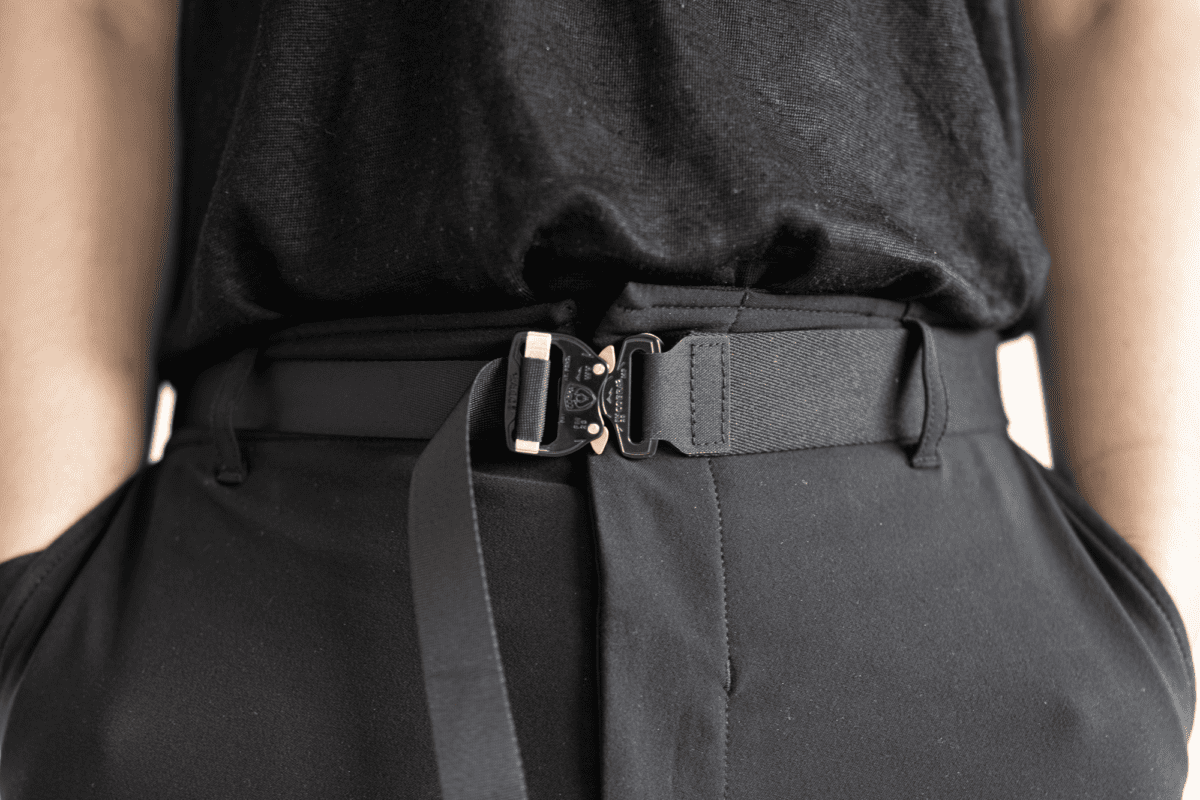 Unlike most tactical style belts, however, the belt and buckle on the Outlier Polyamour Belt look heavyweight but are actually very lightweight. I've owned COBRA belts like the Klik Belt and the Outlier belt, in contrast, is very soft and more casual.
Since there aren't belt loops, any leftover strap hangs. For me, with just six-inch of strap hanging, it doesn't bother me much.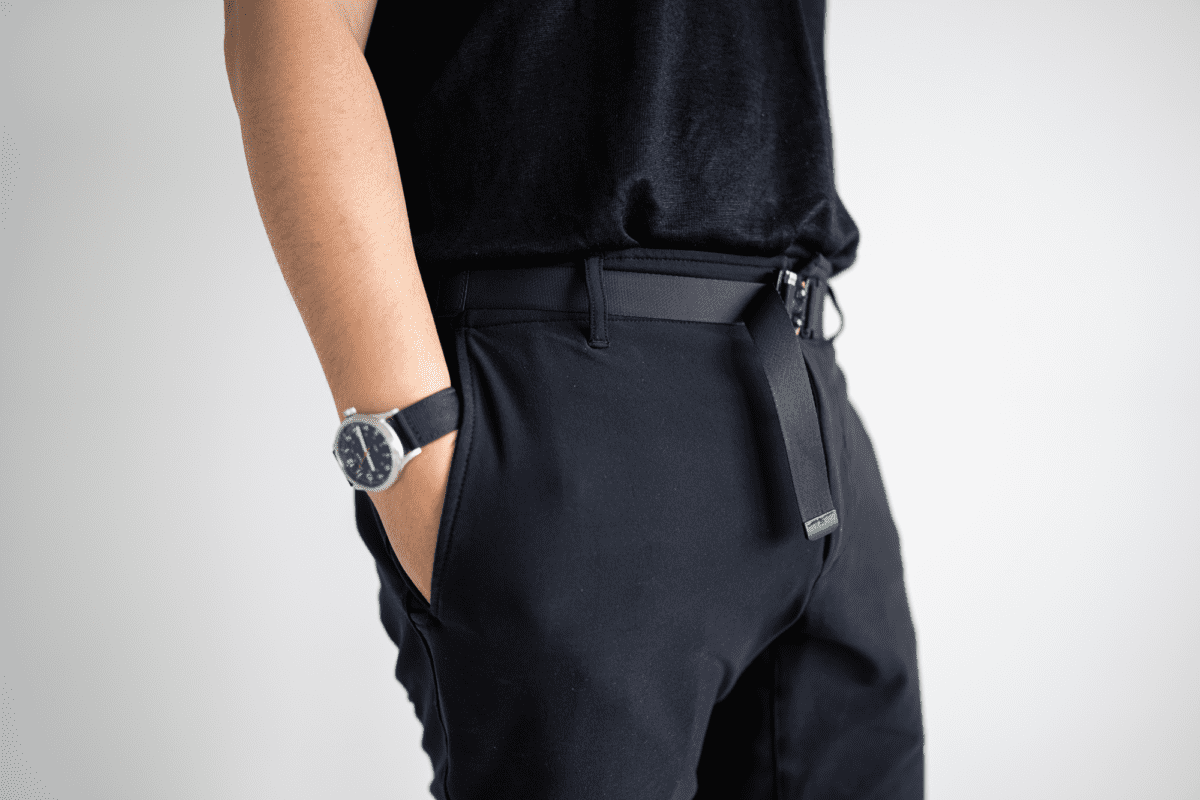 Like the Outlier OG Free Ways, most pants will come with belt loops where you can tuck the loose end in any way. The loose strap might be a deal-breaker for those with a smaller waist size keen on a professional look.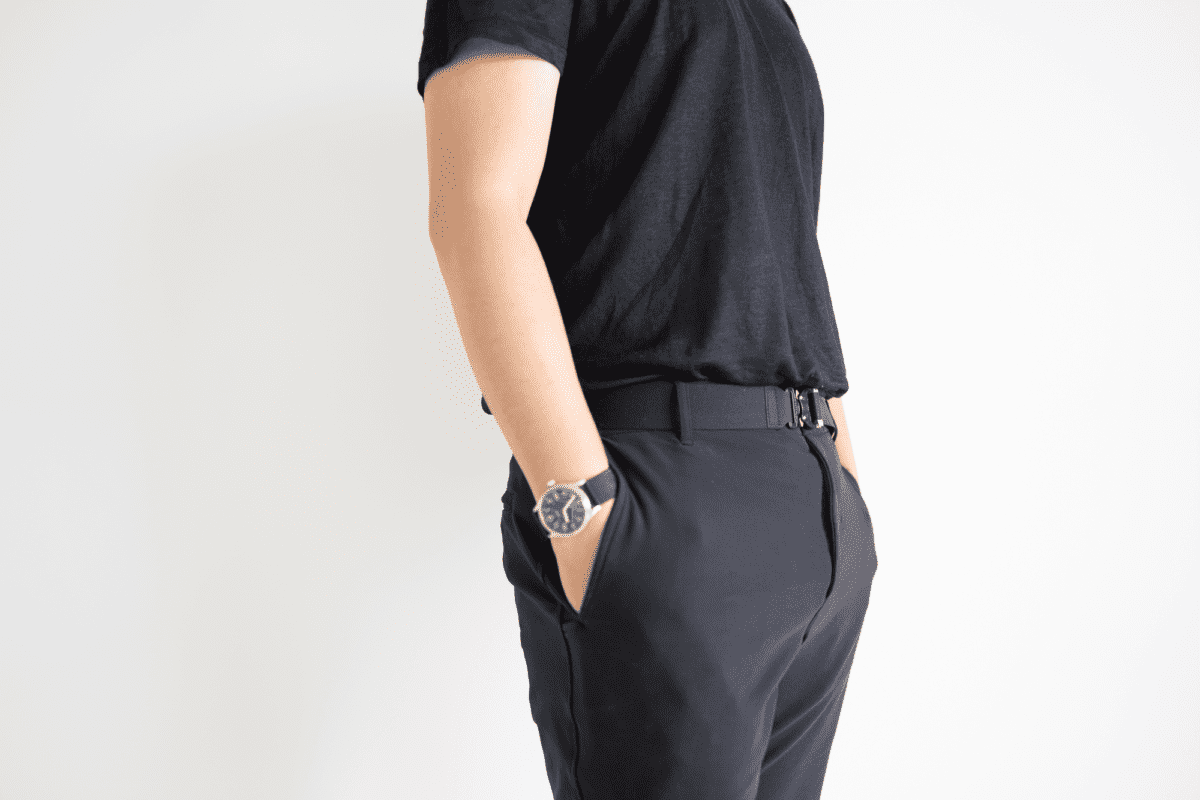 Some might prefer stretch with their belt so it can feel tight but not suffocating. However, there is virtually no stretch with the Outlier belt.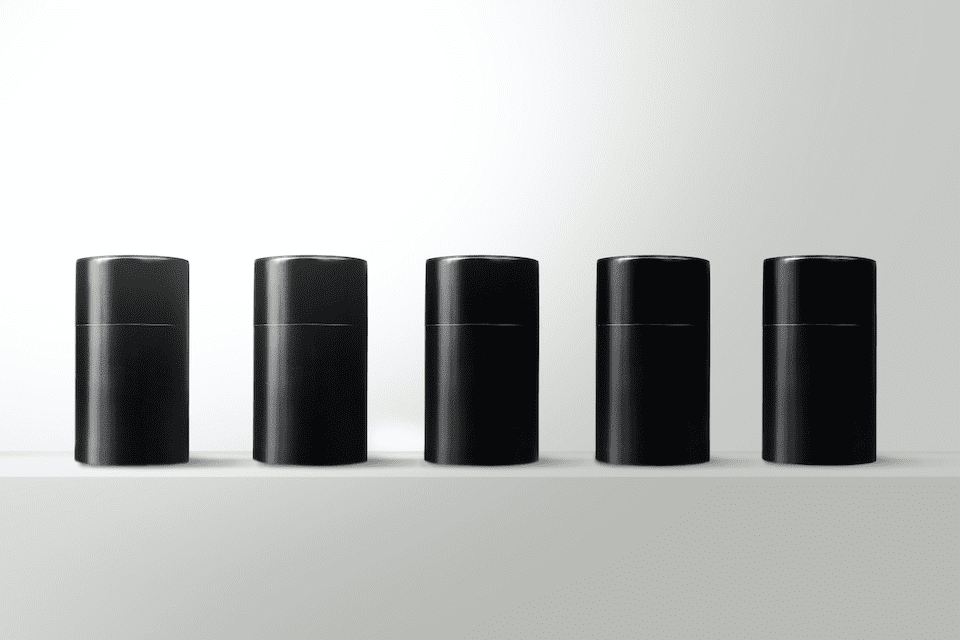 I found a 100 year old company that would create these heirloom quality canisters for me. They are handmade and will keep your tea leaves, coffee beans or anything that you need dry for years to come.
or read review
You can tighten the belt with one hand, and it is easier to do so at an angle. Tug on the strap to tighten or on the buckle to loosen. Given the direction you have to push the locks, you can only open the buckle with your left hand when you are wearing it. If you happen to be pulling the belt while you try to unlock the buckle, the tension will cause the buckle not to open.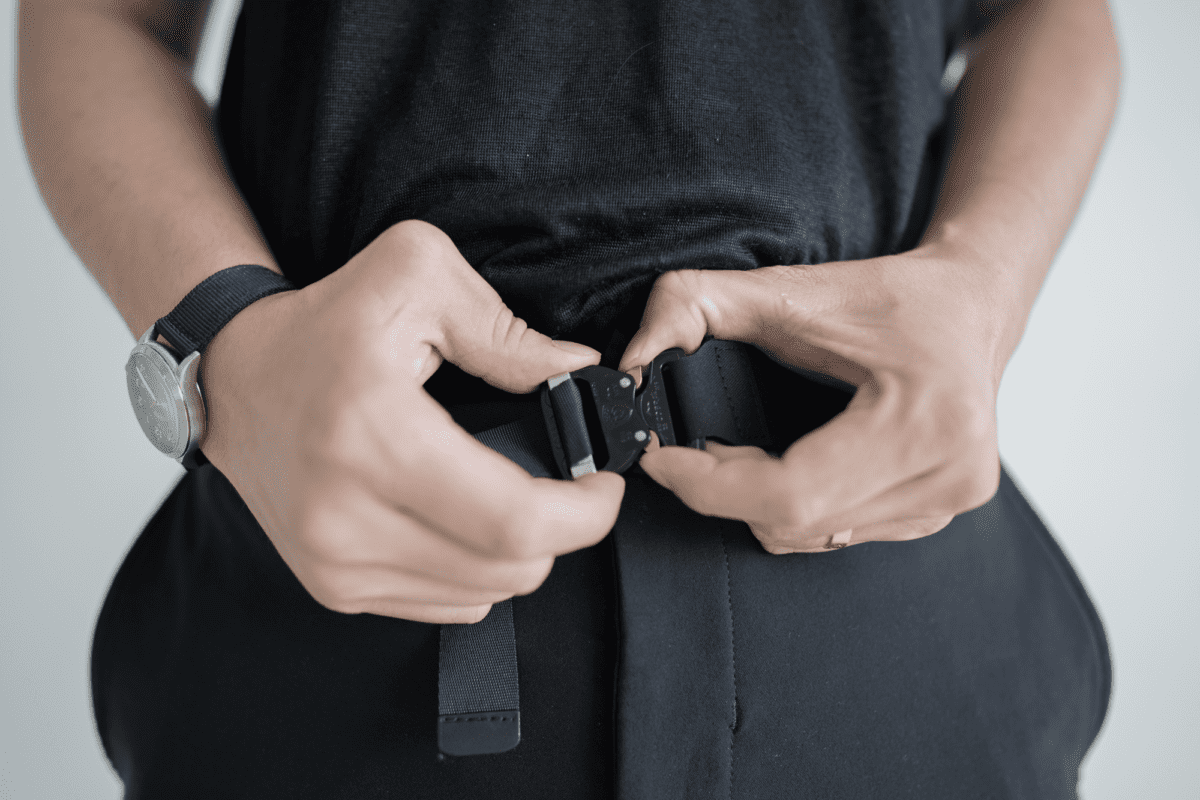 The buckle locks are pointed, and they'll press onto your belly if you have one, which is pretty uncomfortable but not unbearable.
As cool as the COBRA buckle looks, it's likely a deal-breaker for frequent travelers who dread having to take off their belt at the airport's security checkpoint.
Conclusion
At $125, this is a pricey belt, but not surprising knowing Outlier and the price of COBRA buckles (about $15 a pop). Is it worth it? Not really. There are many great-looking techwear like belts on Amazon like this or this.
Let's not kid ourselves; we are buying it because it's from Outlier. And there's nothing to be ashamed about.
Addtional Images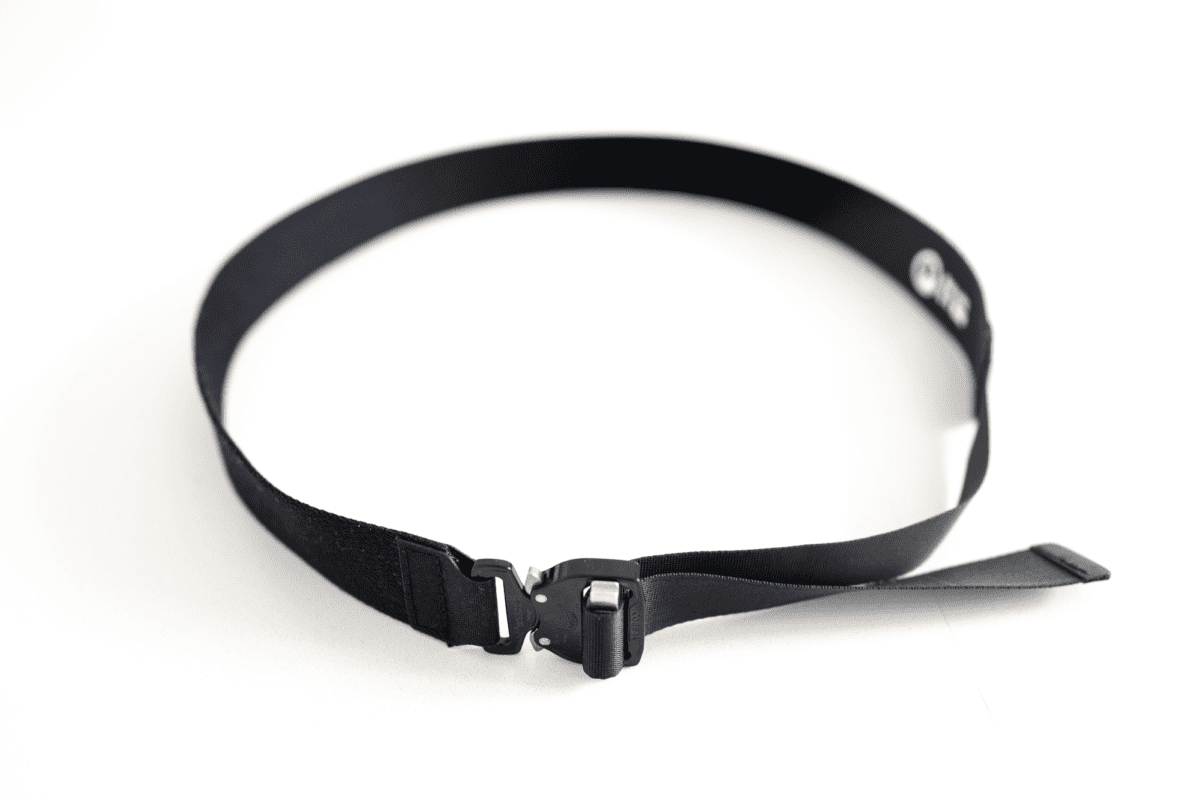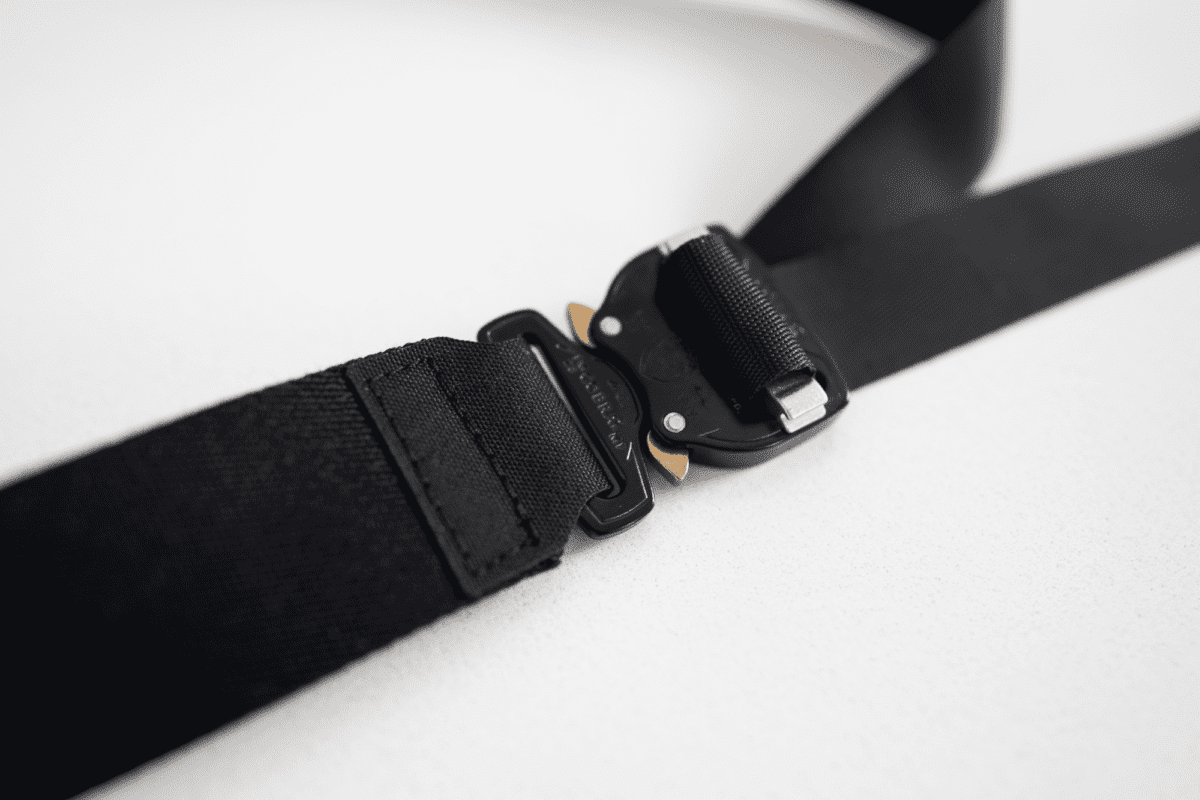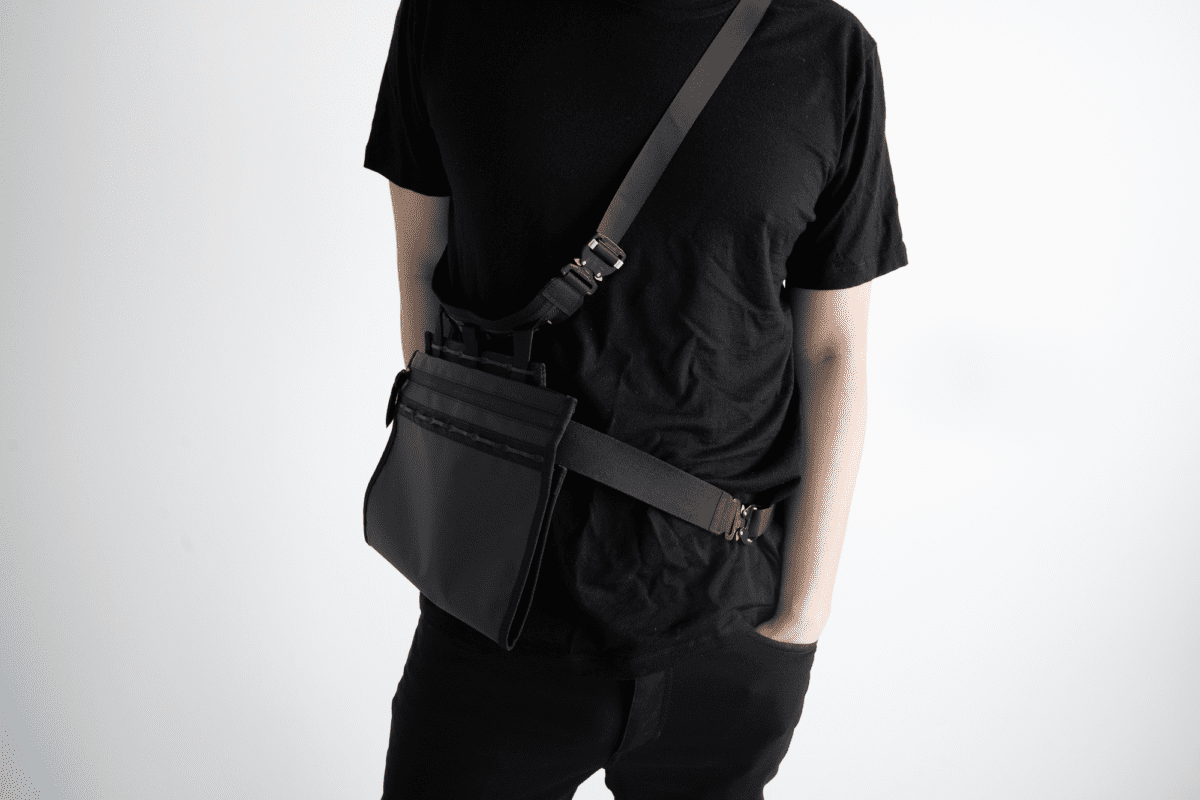 Like this review? See all of my in-depth reviews.
Also, consider supporting me by being a Patreon. Every cent given will go back into improving the content of this website.