This website is made possible by readers. I may earn a small commission when you buy through the links in this article at no extra cost to you. Learn more.
Details
Price $333 on outlier.nyc
Material Ultrasuede (Nonwoven 65% ultra microfiber polyester, 35% non-fibrous polyurethane)
Weight 550g
Size 60 x 60 inches (152.4 x 152.4 cm)
Overview
While Singapore is lush with greenery, I've never been one to enjoy picnics in the garden city, mostly because of the impossibly humid weather. Sweating buckets in front of a date isn't my idea of an enjoyable afternoon. It was only after I moved to Japan that I started appreciating picnics.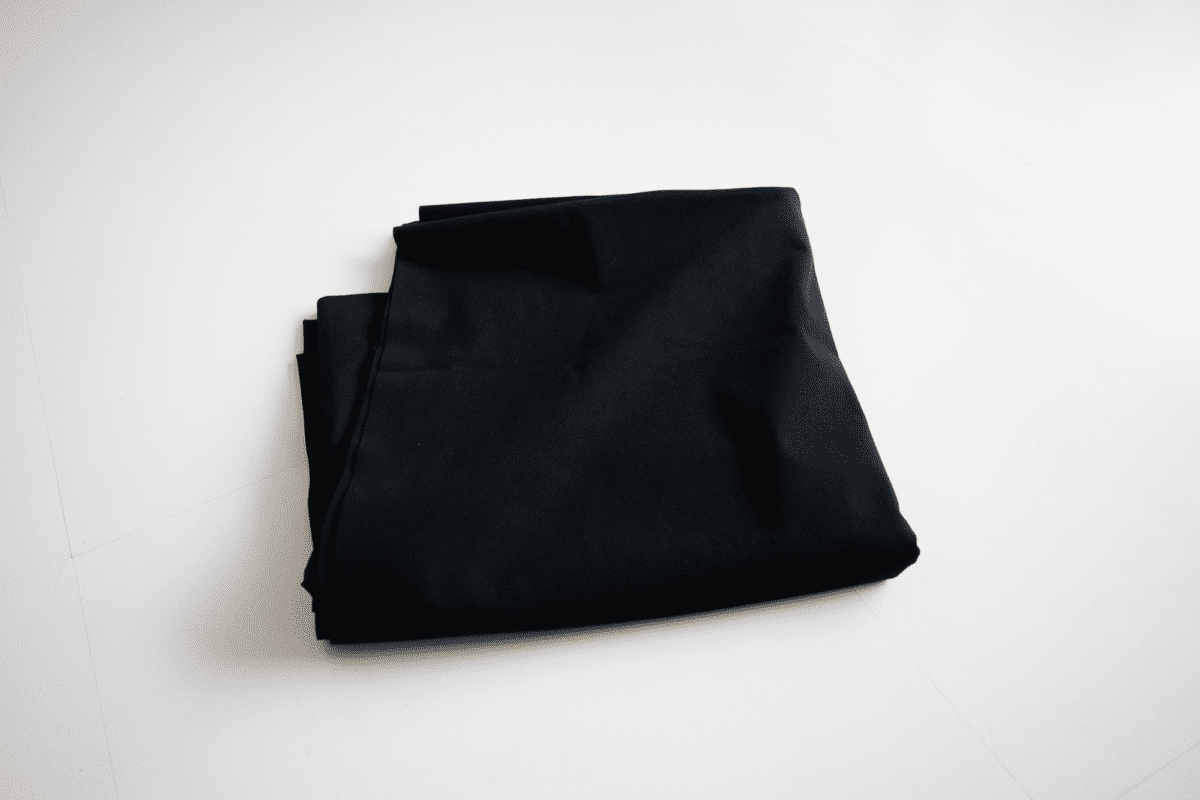 There is nothing quite like the experience of sitting on those huge cheap blue tarps from Donki and getting drunk over cheap chu-his and Kirin Ichibans. As I make Japan my home, picnics were going to be something I would do often for the foreseeable future. It was time to up my picnic game.
Now, it is no surprise that Outlier is one of my favorite brands when it comes to clothing. The same flair and quality that helped them gain a cult following can be expected on their accessories, even something as left-field as this one.
I have reviewed picnic mats before, such as the TOM BIHN Shepherd's Wool Utility Cloth, but I expect way more from the Ultrasuede Picnic at the $333 price point.
The fact that it's an experiment contributes to this price point. Experiments are short-run products that are Outlier's way of testing the market with more "out there" designs and material combinations. Many of these experiments graduate to regular offerings and you could only hope that this one does too.
Style
If there is anything Outlier is good at, it's making something as simple as a picnic mat look so damn stylish. The Ultrasuede Picnic is a 60×60 inch piece of pure coolness to pamper your ass with. Hell, I would wear it as a stole if given the chance.
It comes in four colors, light blue, pink, grey, and black. No prizes for guessing which one I went for.
A picnic mat is traditionally a simple design. Outlier doesn't try to do anything too crazy. There are open triangles on each of the corners and one of them is in a contrasting color for that little bit of Outlier edginess; grey is used to contrast against the pink, blue, and black versions, while a black triangle is used on the gray version.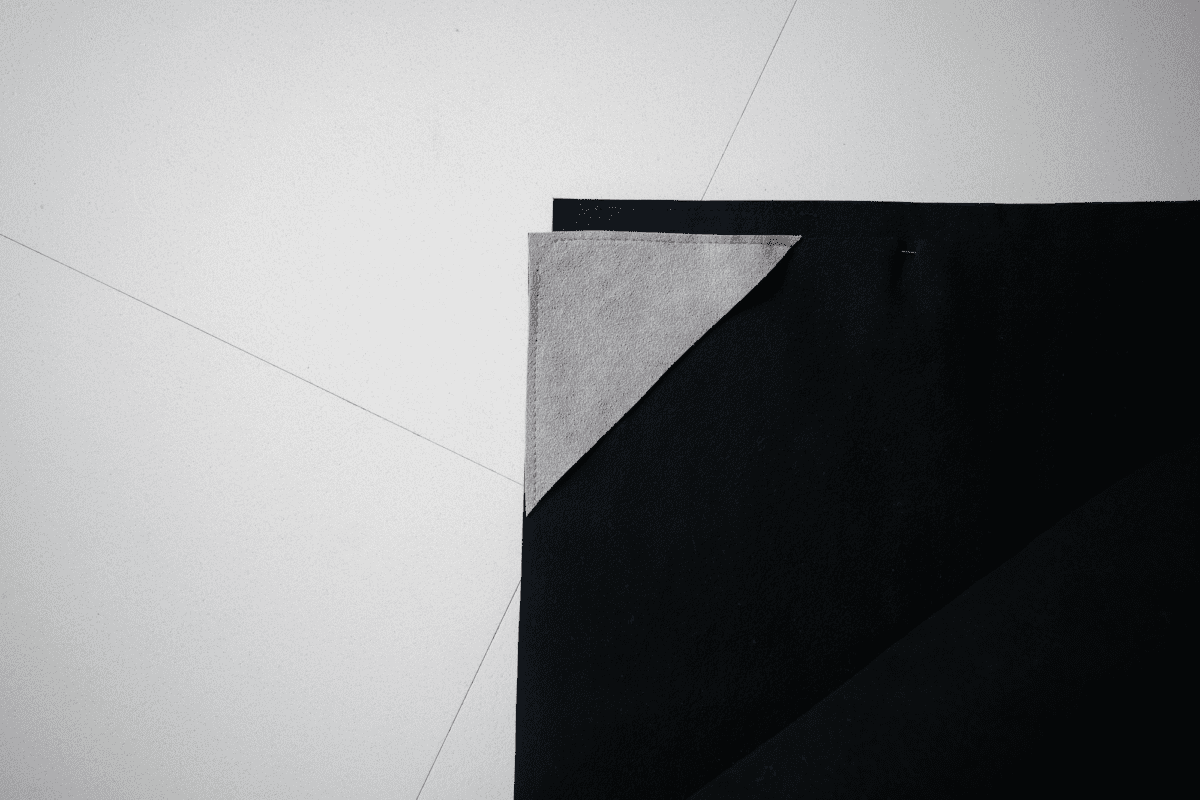 I also love the beautifully-finished seams that give it such a thin and light feel.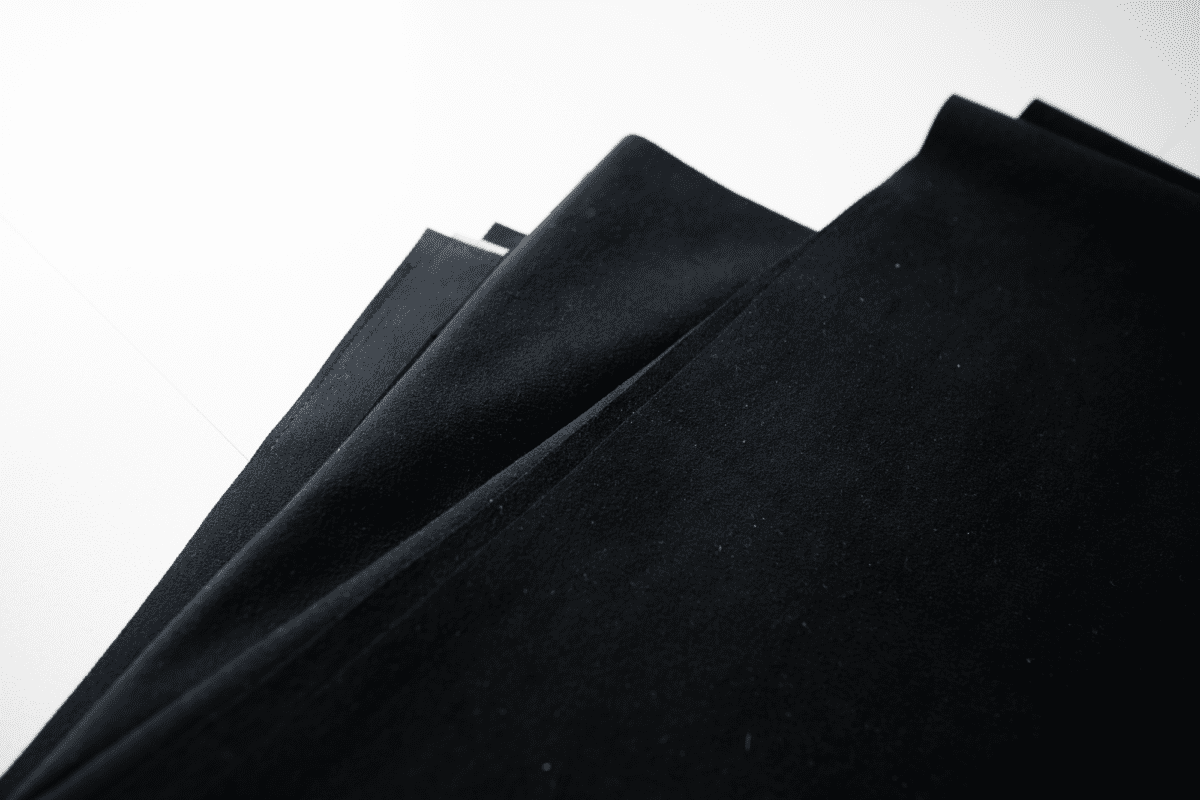 The most distinctive detail about the Ultrasuede Picnic would be the material. Suede looks and feels luxurious and it elevates the humble picnic mat to something next level.
But no one likes ads, so I got rid of them. If my articles helped you, I ask for your support so I can continue to provide unbiased reviews and recommendations. Every cent donated through Patreon will go into improving the quality of this site.
Material
Ultrasuede fabric was invented by Toray Japan in the 1970s. In case you've not heard of Toray, they are arguably the king of techwear fabrics inventing heavily-marketed fabrics like Heattech and Airism for UNIQLO.
I had, at first, thought that Ultrasuede was branded by Outlier given their favoritism towards the word "Ultra" (See the Outlier Ultra Ultra Track Pants). It turns out that Ultrasuede is the name of the fabric given by Toray.
Apart from fashion goods, the soft, plush fabric is used in things like upholstery, sports gear, and mobile cases. In fact, the material is so plush, Outlier uses it on the Outlier Mask 001 on the inner side that comes into contact with your face.
Despite how soft it feels, the structure makes it perfect for a picnic mat. The nonwoven polyester that provides uniformity and breathability sits in the middle layer of the fabric and the layer below that, called the scrim, is what provides the tautness and durability.
While it might feel odd to use a suede-like material as a picnic mat, the Ultrasuede is a technical fabric that makes it possible.
Usage
Outlier recommends "just throwing it down and sitting on it" which is exactly how I tested it. I'm pretty big so I would say the mat comfortably sits one but would be fine for two. As expected, the Ultrasuede feels great on the skin. After all, it's used as the material touching your face on the Outlier Mask 001.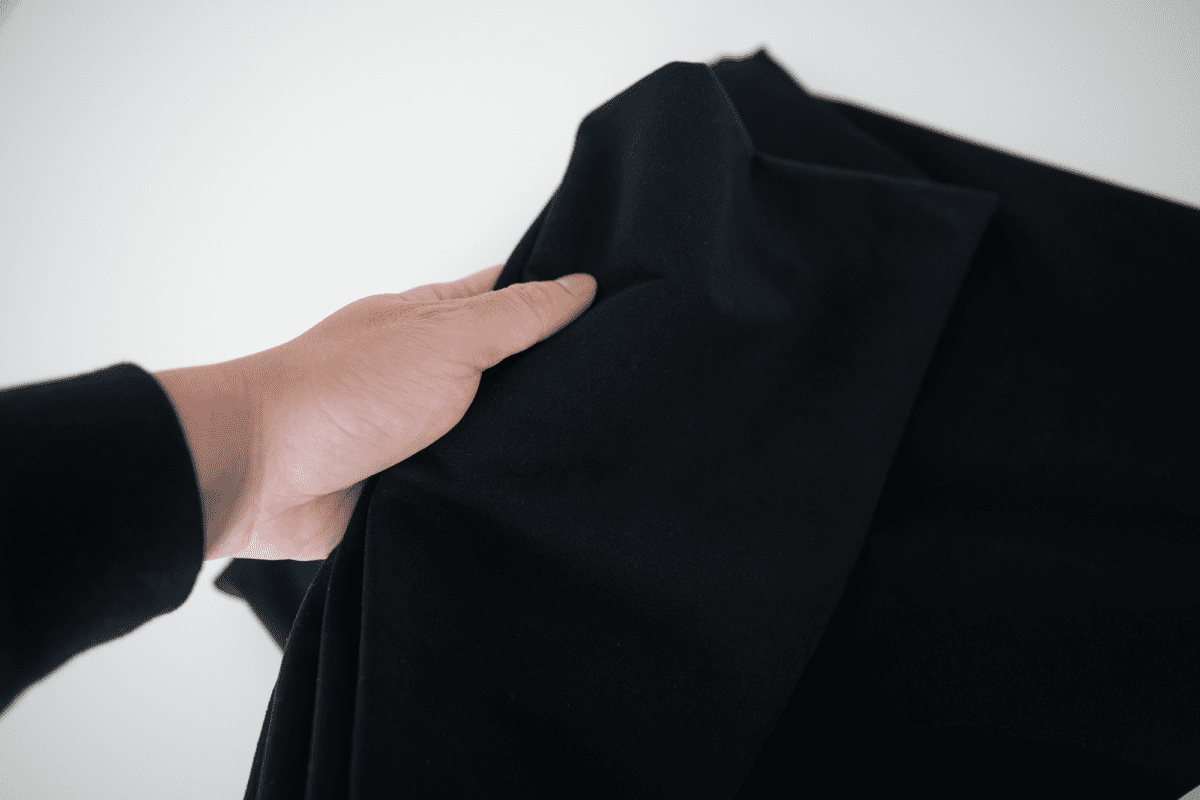 However, food and drinks on an expensive accessory like this do make me nervous. While not stated, there is a DWR coating that would repel stains. While it is enough to bead large droplets of water, leave it long enough and the liquid will slowly permeate the fabric.
Even with DWR, this isn't for those who would baby their expensive belongings.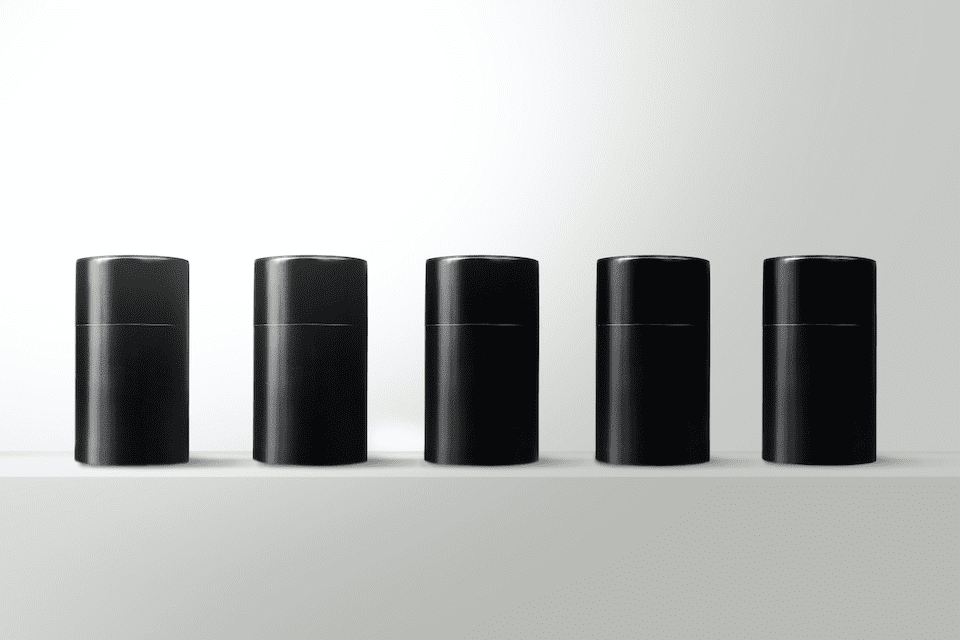 I found a 100 year old company that would create these heirloom quality canisters for me. They are handmade and will keep your tea leaves, coffee beans or anything that you need dry for years to come.
or read review
As a kiasu (Singaporean slang for "afraid to lose") Singaporean, I am definitely sensitive about having the Ultrasuede touch the ground. If I can help it, I would put a groundsheet under it. I would have preferred it to make the ground-facing side with a more durable, waterproof material.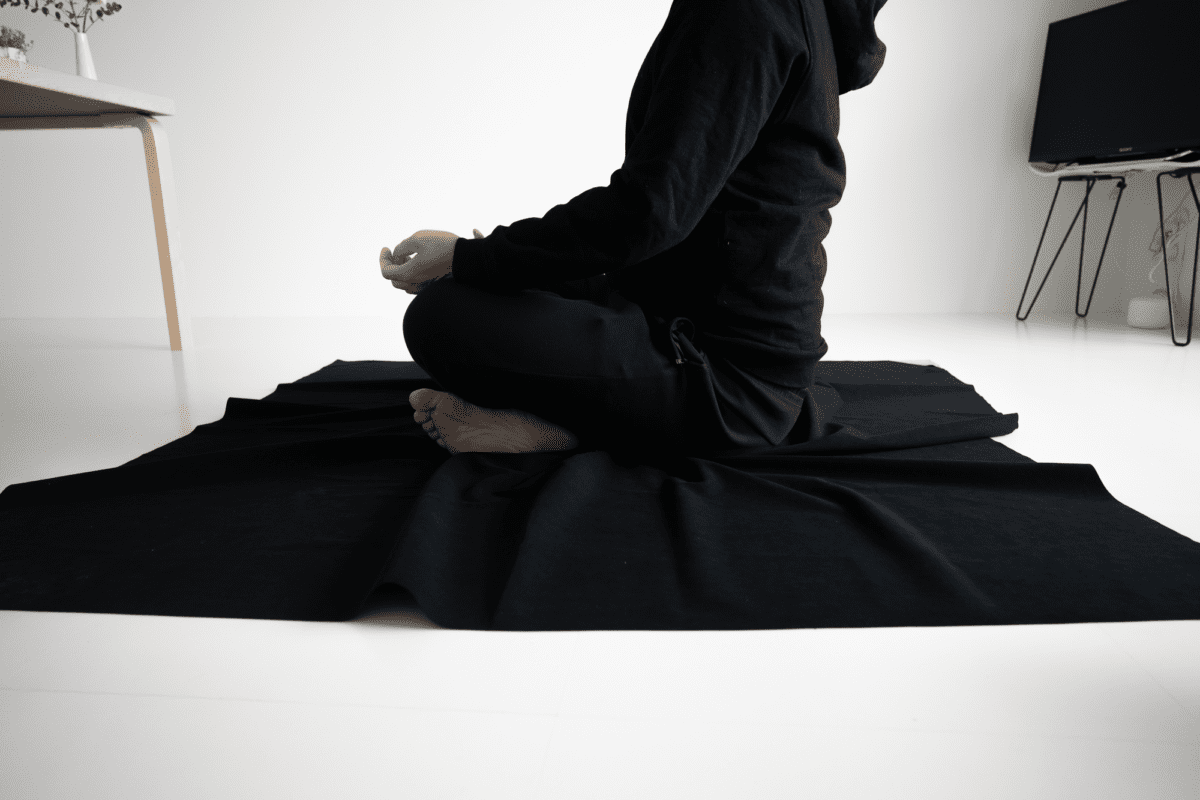 Despite being ultra-soft to the touch, the sense of cushioning is nothing but an illusion. It won't pad cold hard surfaces any more than a regular piece of cloth.
The Ultrasuede Picnic comes with open triangle corners. They are essentially triangle layers of cloth at each corner which allows you to put something weighted in them to prevent the Picnic from flying off. Usually, my belongings on a picnic mat are enough, so I don't really see the point of it. They give a sense of quality since it makes the Ultrasuede Picnic feel like it is more than just a large piece of suede.
While Outlier has claimed it "folds compactly", I've found this not to be the case. Compared to tarps, it comes across as kinda bulky when folded. It would probably take up as much space as a light jacket in your backpack.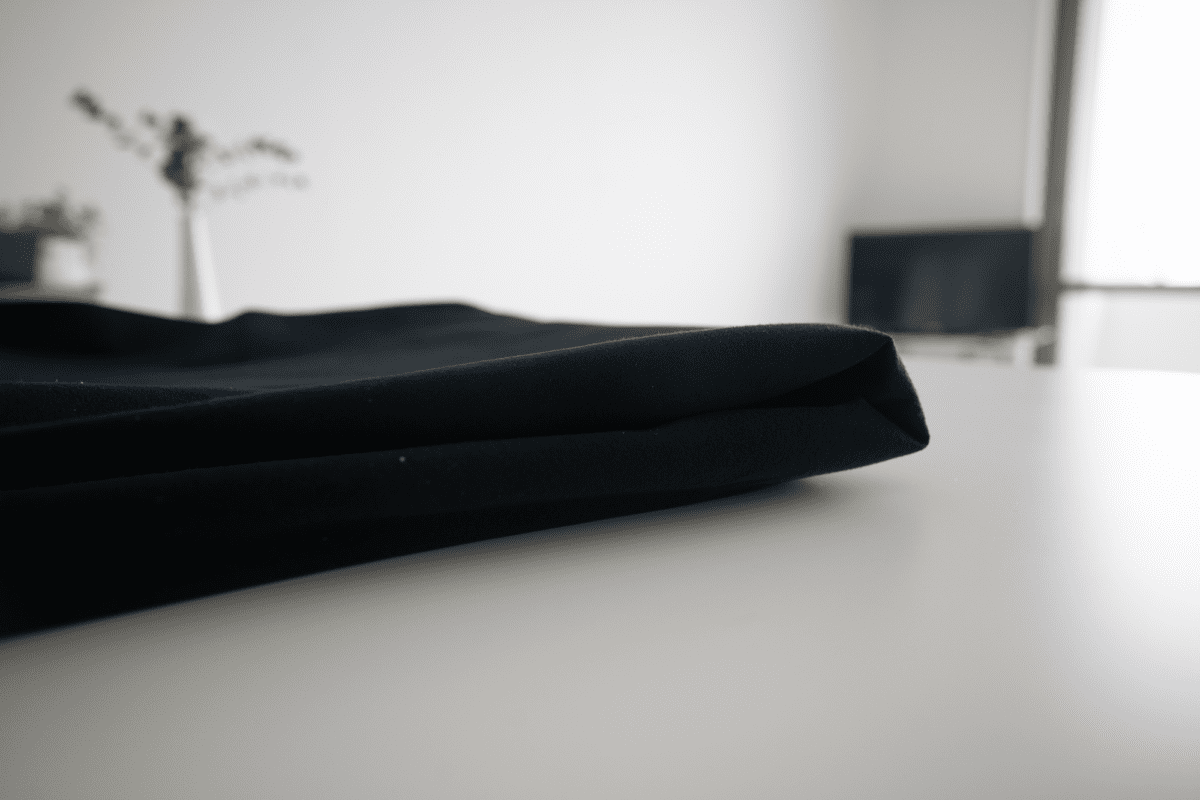 Suede, sometimes used as material for wiping cloth, catches dirty easily. On the black colorway, it is much more apparent. While you can probably clean it pretty easily, seeing stains make me nervous.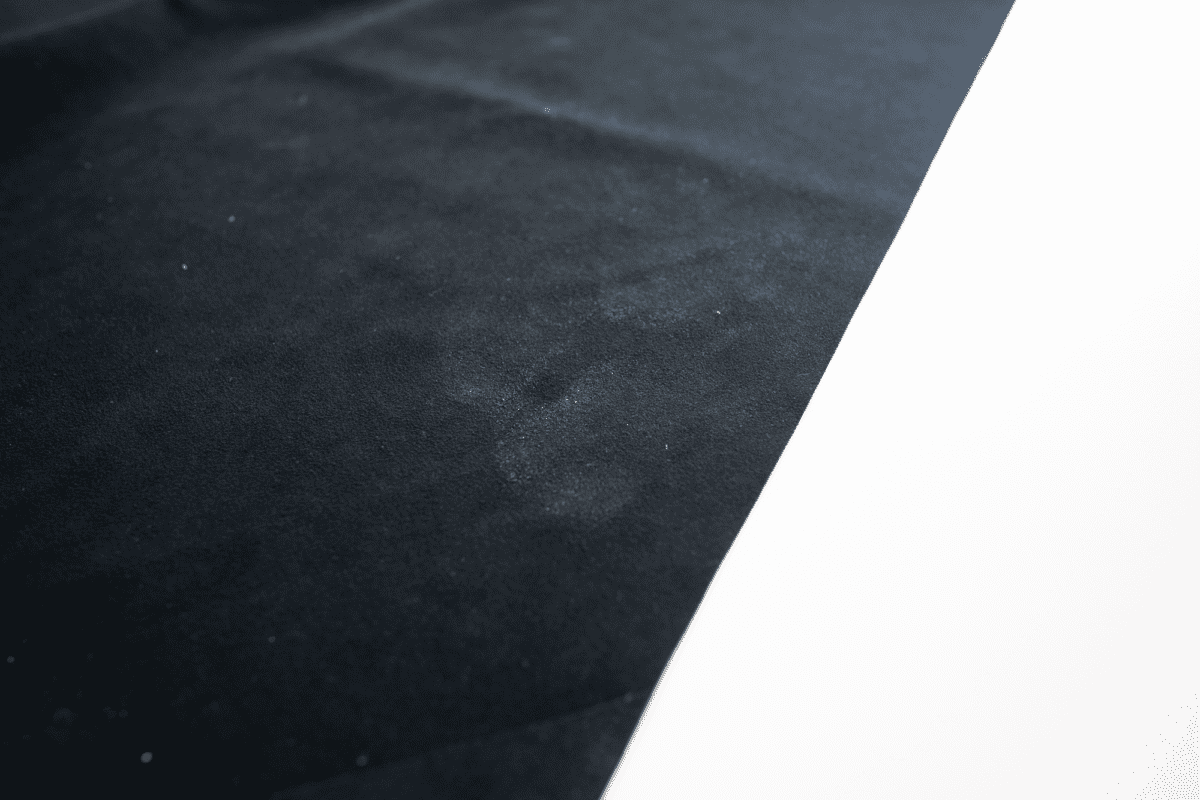 One nice little detail I noticed is that Outlier pinned the tag instead of sewing it on, possibly to allow you to easily take it off.
It's not quite the season for picnics, so I will be updating this post over the few months as the weather get better and sakura start to bloom.
Conclusion
Think of the most premium, luxurious version of a picnic mat and the Ultrasuede Picnic will come to mind. Outlier is not exaggerating when they call it a "flawless" picnic blanket.
Perfection, however, doesn't come cheap. It's a luxury piece and priced as such. Seeing as it is such a timeless and unique piece from Outlier, any true Outlier fan should definitely try to get their hands on one, if not, covet it from afar.
Like this review? See all of my in-depth reviews.
Also, consider supporting me by being a Patreon. Every cent given will go back into improving the content of this website.
Tagged accessory outlier review ultrasuede