This website is made possible by readers. I may earn a small commission when you buy through the links in this article at no extra cost to you. Learn more.
Details
Price $25 on stanley1913.com
Weight 16 oz (0.45 kg)
Dimensions 2.9L x 2.9W x 10H in
Overview
No matter how much of a travel enthusiast you are, you'll be sure to miss home as time passes on the road. But, what do you really miss about home? Your family? Of course. Your friends? Sure. But what many seem to overlook is what you are looking for in these people or things you miss.
Familiarity.
Things that you do without thinking daily suddenly become difficult when you travel. Things like taking public transport, having basic conversations, or paying for meals feels like trying to beat Dark Souls on hard mode. Sometimes, even a shot of familiarity provides the comfort you need to keep going in situations like these.
This is where the Stanley Travel Mug comes in.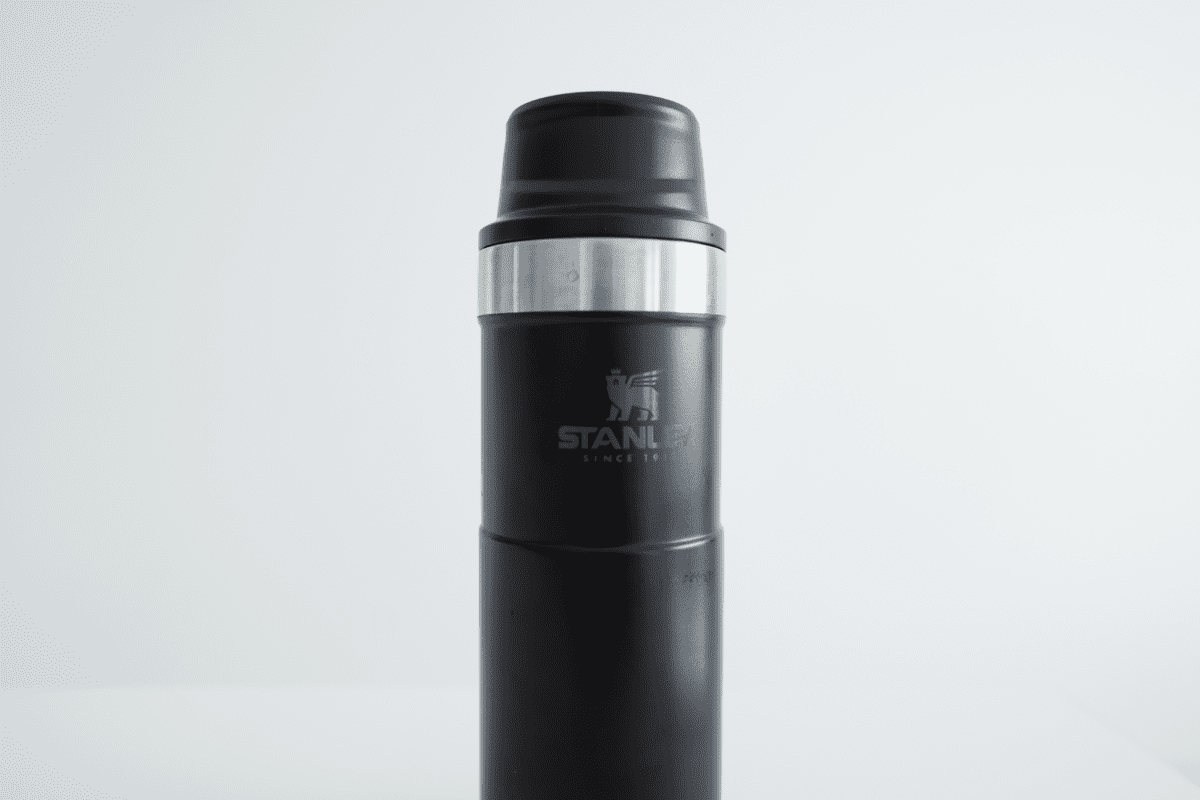 The comforting feel of smooth steel as you reach for your hot coffee is a familiar cool touch but strangely comforting. You take a sip as you stare out of your Airbnb at the haphazard roads of Hanoi, where you watch pedestrians escape death nonchalantly. You feel at ease since it's a handfeel you've gotten used to.
The sense of familiarity is something I can appreciate. Whether it's my trusty Synik 30 or my OTHERWARE Pebble, familiarity in an unknown land gives me a sense of belonging and peace, however fleeting.
I've reviewed packable bottles like the Matador Packable Water Bottle and the Vapur Anti Bottle. and even a bottle that purifies water like the GRAYL GEOPRESS Purifier. However, it's important that while its appearances can be deceiving, the Stanley Travel Mug is not a bottle but a mug.
Style
The Stanley Vacuum Flask, which was invented in 1913, is the stuff of legends. So, it's natural to expect the same old-school aesthetics as the rest of Stanley's products. While the legacy green color, the color synonymous with the Stanley brand, is available, I went for the black one as always. The other color options are red, white, and blue.
While the black bottle is sleek, the oil from your hands does transfer onto the matte surface. Although, it's not noticeable unless you look up close.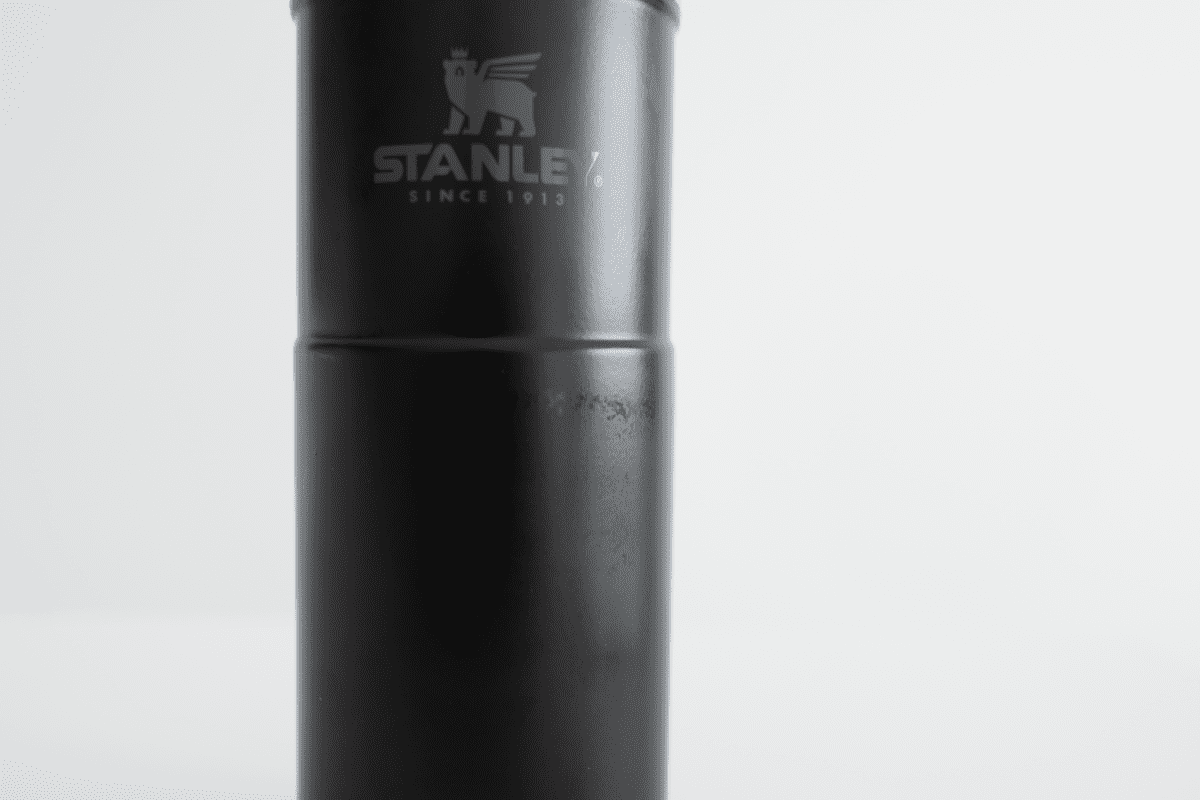 There is also a stainless steel part towards the top of the mug that I wished could be black. Another small detail is an edge across the middle of the bottle, with the bottom half of the bottle just a tinge wider than the top, for no apparent reason.
But no one likes ads, so I got rid of them. If my articles helped you, I ask for your support so I can continue to provide unbiased reviews and recommendations. Every cent donated through Patreon will go into improving the quality of this site.
On the front of the mug, there's the updated "winged bear" logo. The original Stanley logo has a unique old-school vibe, but the updated logo is more modern without losing the brand's essence. For the black version, the logo is subtly applied to the body of the bottle. The logo on the black one is a printed-on grey and feels seamless even though it's smack front and center.
The bottle comes in two sizes, a 16oz and 20oz version. The one I am reviewing is the 16oz version. With the bottle in hand, the 16oz seems like the more reasonable size to be drinking from.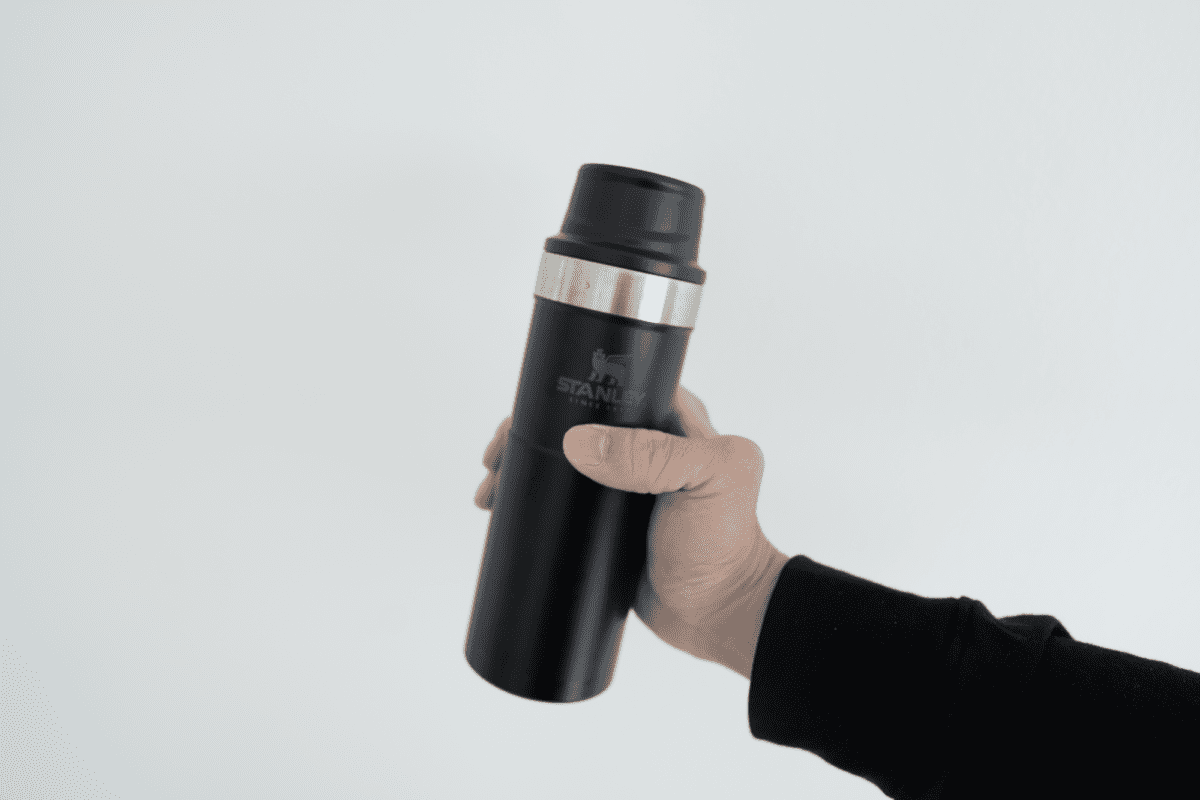 The 16oz also fits well into water bottle compartments like the one on the TOM BIHN Synik 30, which makes me think bigger isn't always better.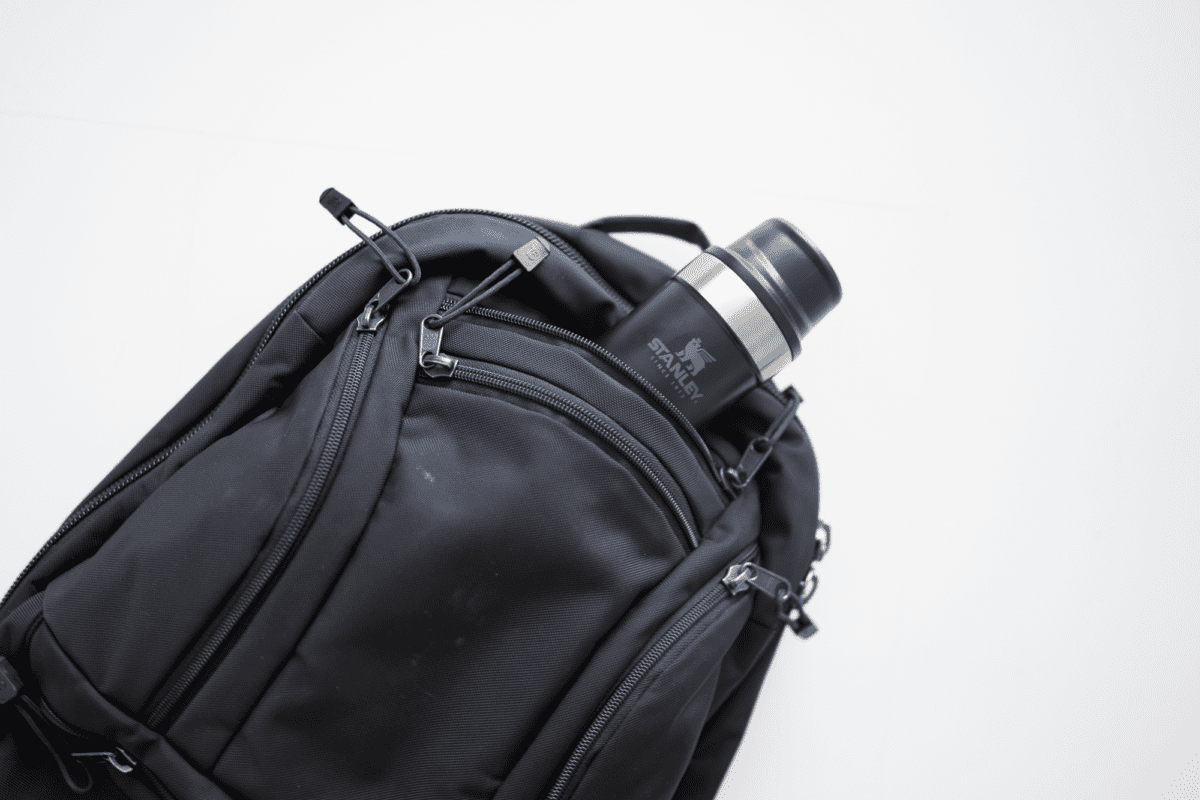 Material
The flask is a stainless steel double-wall construction and BPA-free. This means that it regulates the temperature of the liquid.
Although the flask is made in China, I have no problems with China-made goods after witnessing how little that matters on most of Outlier's clothing. I mean, iPhones are made in China. It all comes down to quality assurance, and Stanley's decades of experience shine through. I can feel the quality of the make and materials the moment you have them in your hands.
Usage
The stainless steel body of the bottle is impressively solid; even the grip strength of Alex Honnold would not be able to put a dent into it. It will likely hold up to knocks and bumps better than something like a Klean Kanteen bottle. I look forward to seeing it stand up to years, or even decades, of abuse.
Out of the two size options, I was glad I picked the 16oz one. The 16oz size felt comfortable and not awkwardly large to drink from. More importantly, a Venti iced coffee from Starbucks will fill it up perfectly, earning me a 20 yen discount for my eco-consciousness.
Even though the lid is well-shaped for drinking, I find myself naturally pouring the liquid into my mouth to reduce germ buildup on the lid rather than sipping from it. When pouring liquid into my mouth, I would release the trigger to stop the liquid even before returning it to its upright position.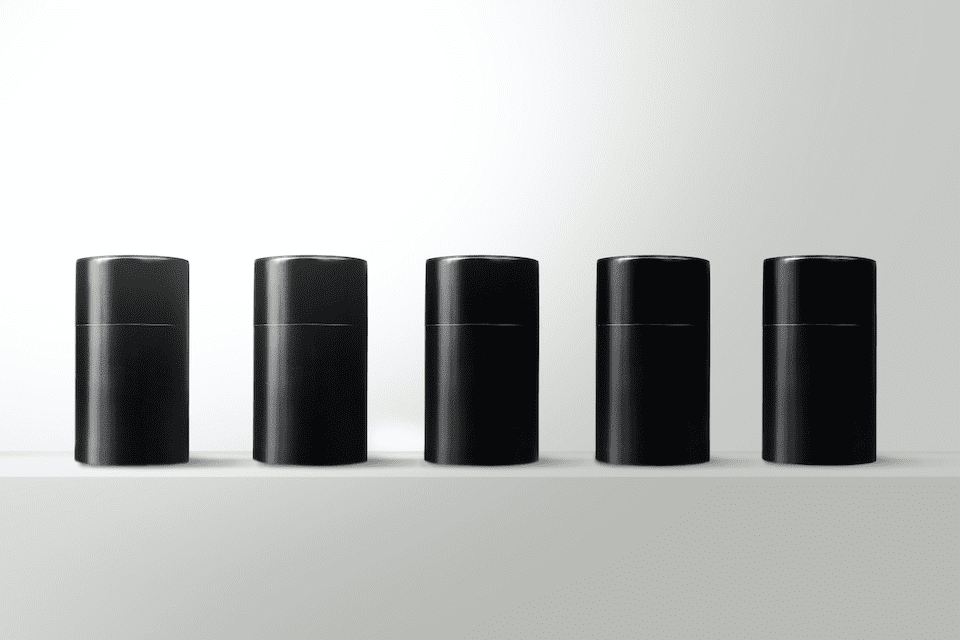 I found a 100 year old company that would create these heirloom quality canisters for me. They are handmade and will keep your tea leaves, coffee beans or anything that you need dry for years to come.
or read review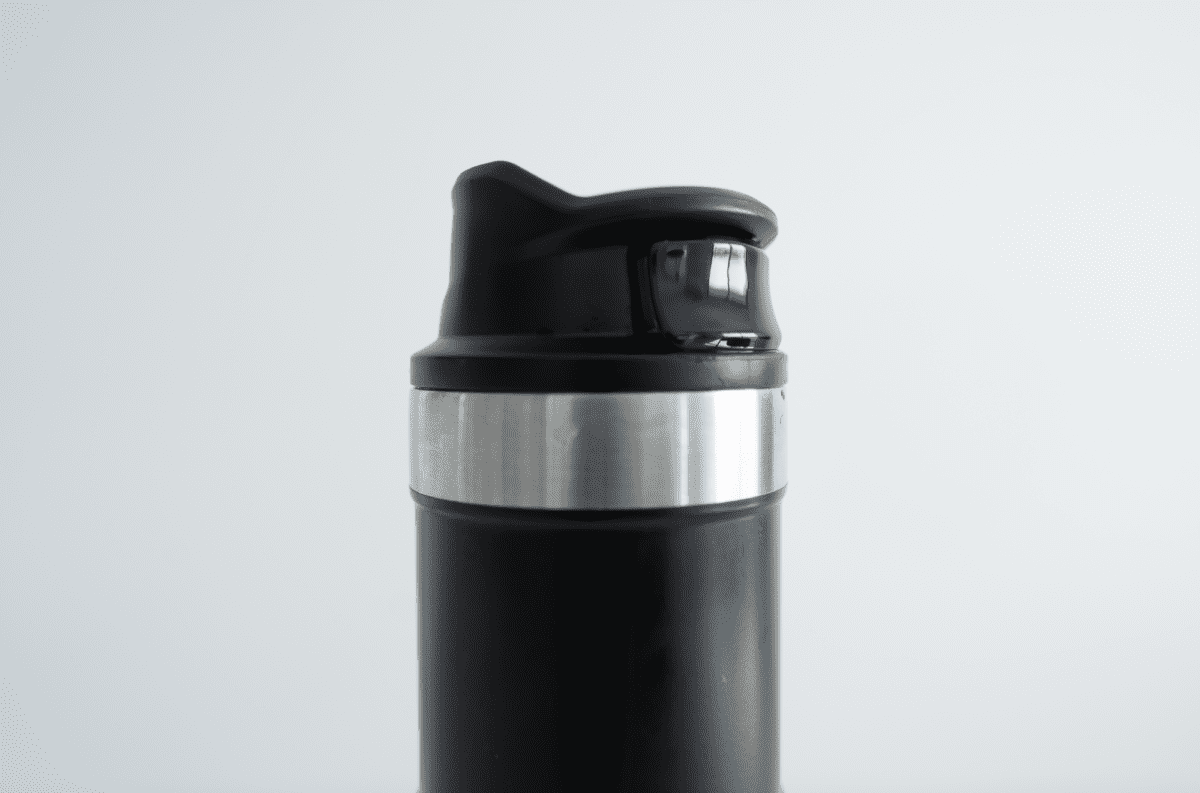 The lid has good flow control, preventing too much liquid from gushing out at once. The trigger action comes in the form of a button that's highly comfortable to press. It's also designed in a way that makes it hard for it to be accidentally pressed when in your bag.
The leakproof claim is impressive, and indeed, there hasn't been even a drop leaking from it so far. However, after drinking from the lid, you'll notice drops of liquid gathering around where the mouth is. While this is negligible if you are drinking H2O, you risk staining the insides of your bag with coffee and the like.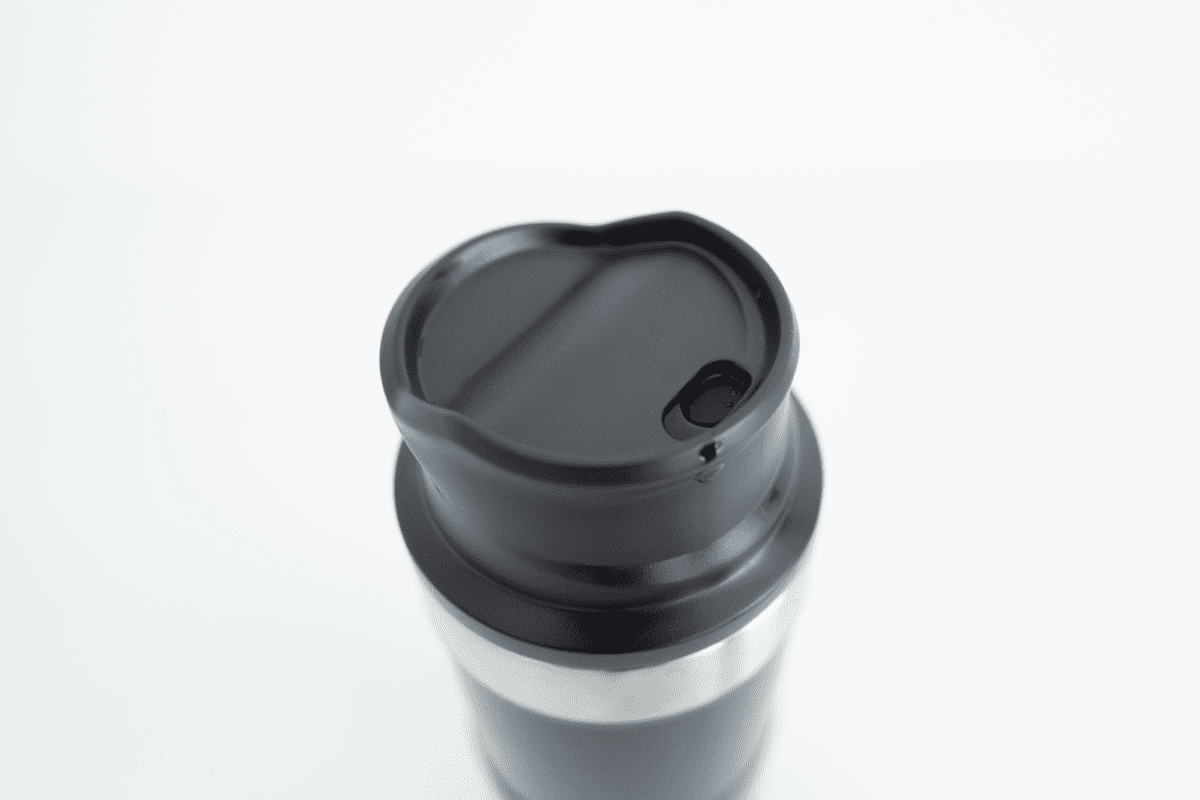 While the stainless steel bottle doesn't hold onto coffee smells or stains, the lid is plastic; therefore, it will do so. It's important to clean it regularly. The cleaning of the bottle is effortless since the lid comes apart, resulting in no hard-to-reach places.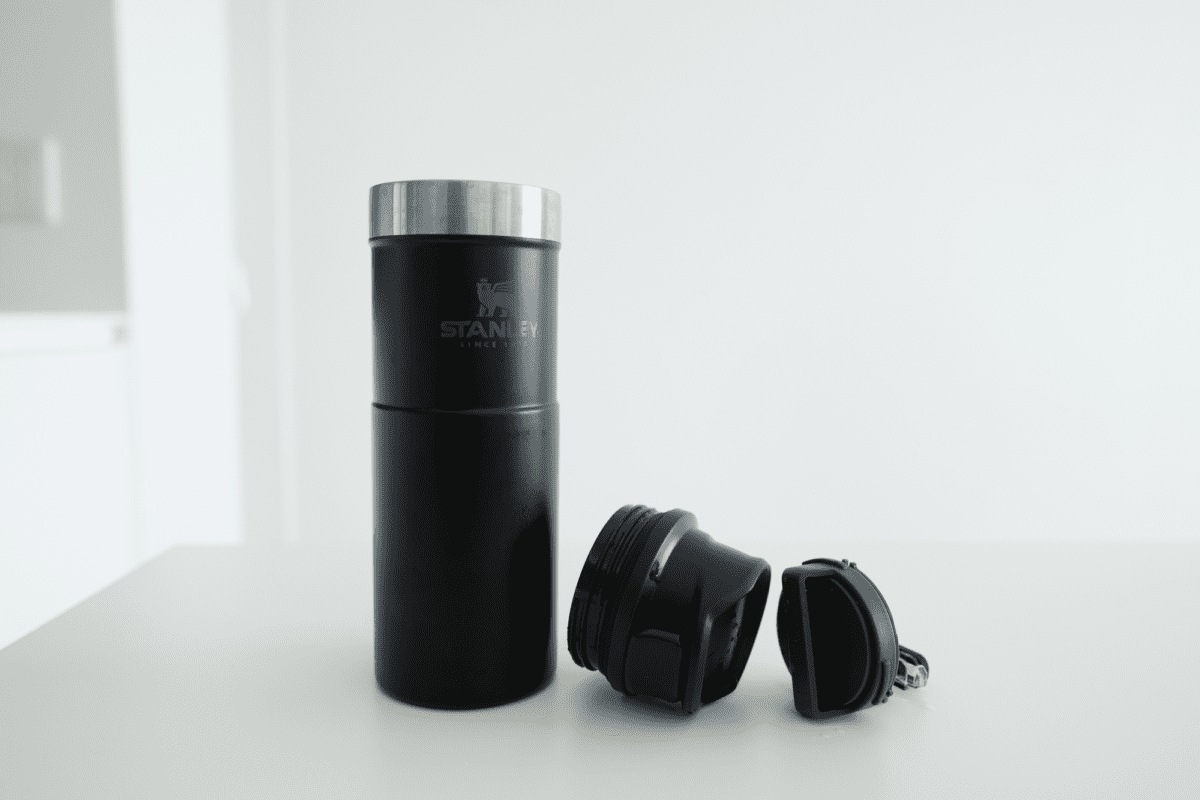 Another reason you should clean it regularly is that there isn't an option of a cap. While the mug is leakproof, the mouthpiece will come in contact with various surfaces and atmospheres without a cap, increasing the risk of bacteria buildup. I thought it was a wasted opportunity since a cap will let you use it as a water bottle instead of just a mug.
While I don't normally drink hot drinks, I have found that the mug keeps drinks hot for around five hours and more. This is great for slow-drinkers who like to sip on something throughout the day.
Conclusion
The leak-proof, temperature-regulating Stanley Travel Mug is, without a doubt, a worthwhile option to sit on your desk in whichever city you find yourself in. However, if you are looking for something to drink from on the move, the lack of a cap makes it much less versatile than the other Stanley products.
Additional Images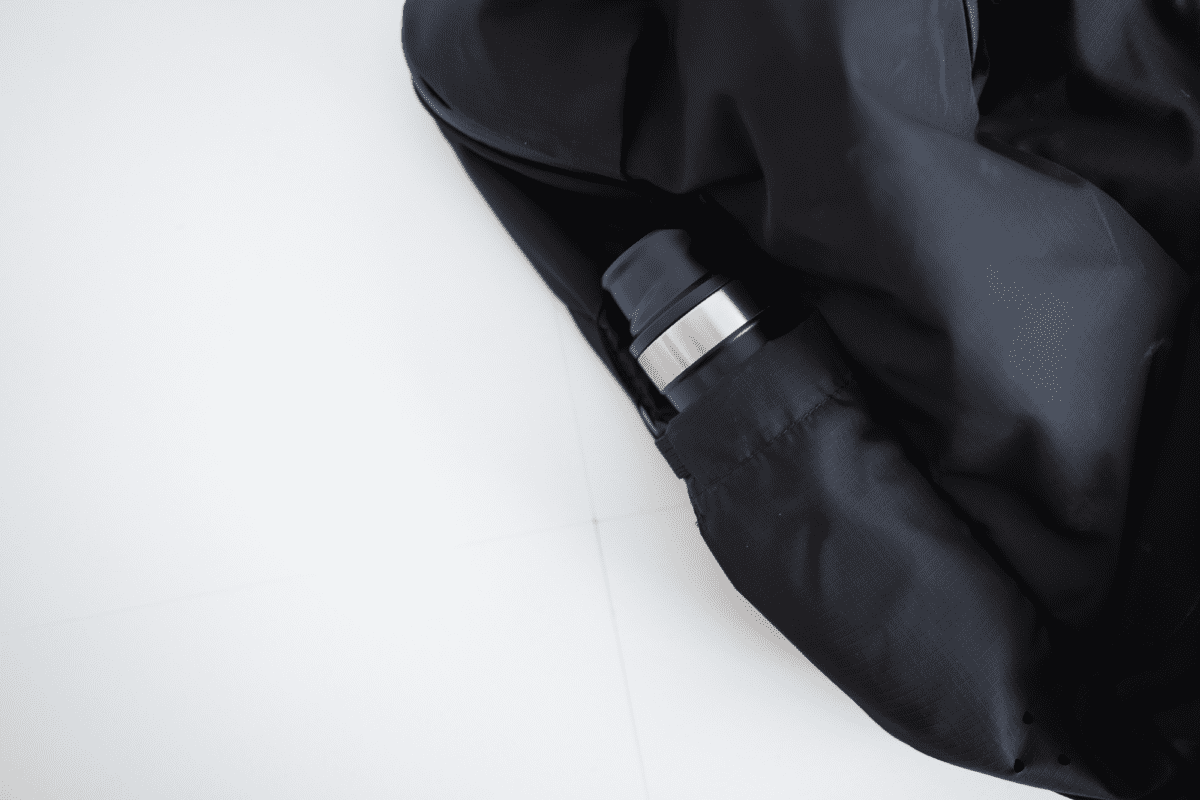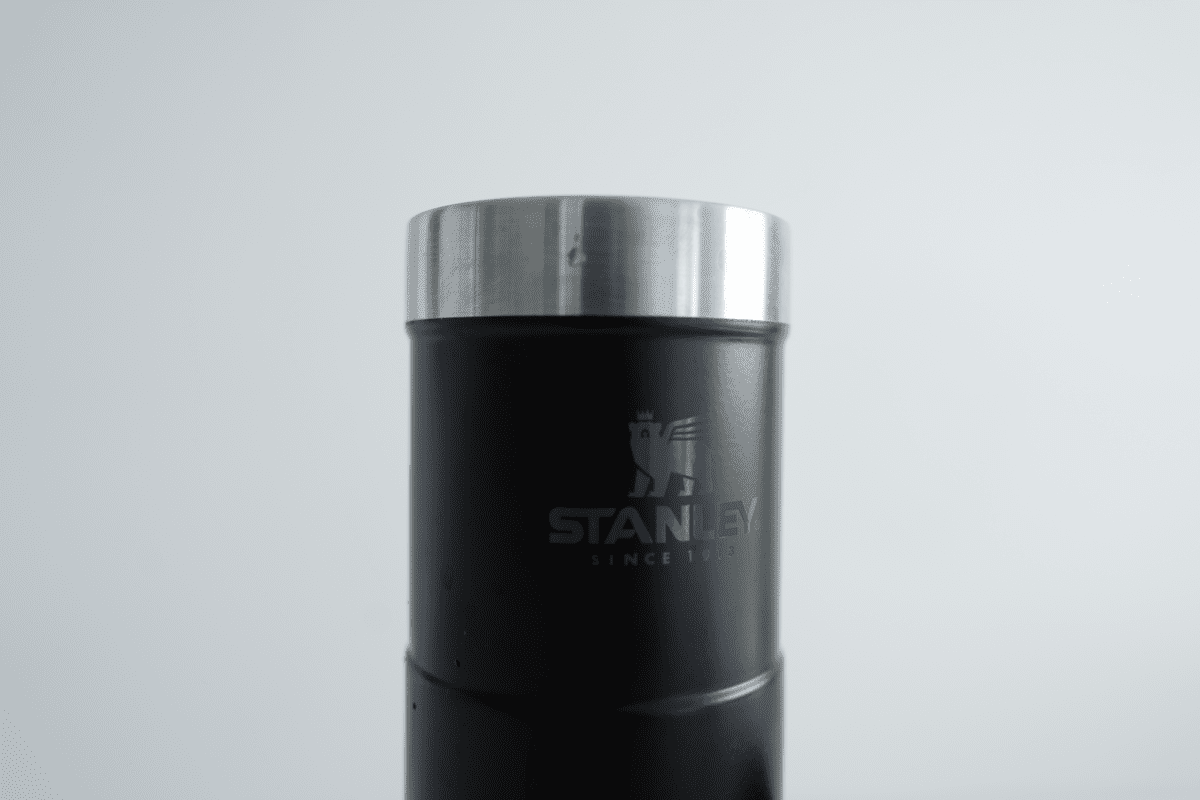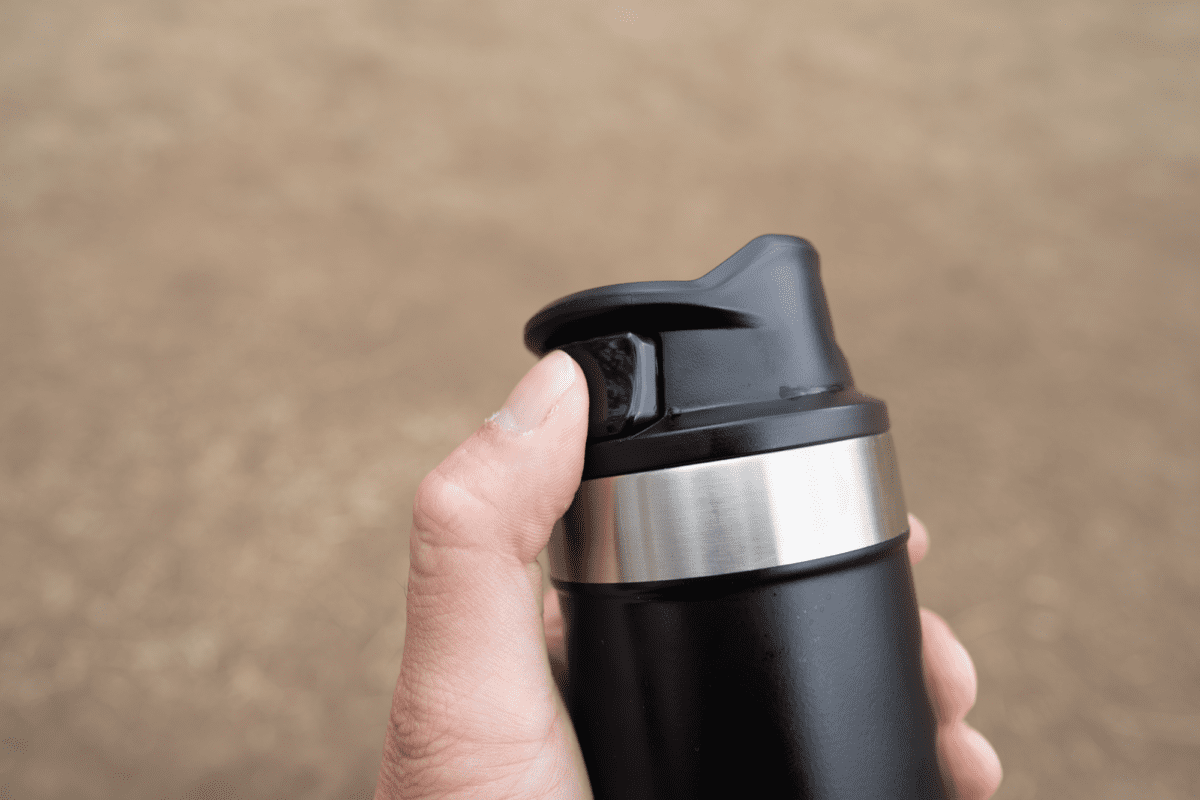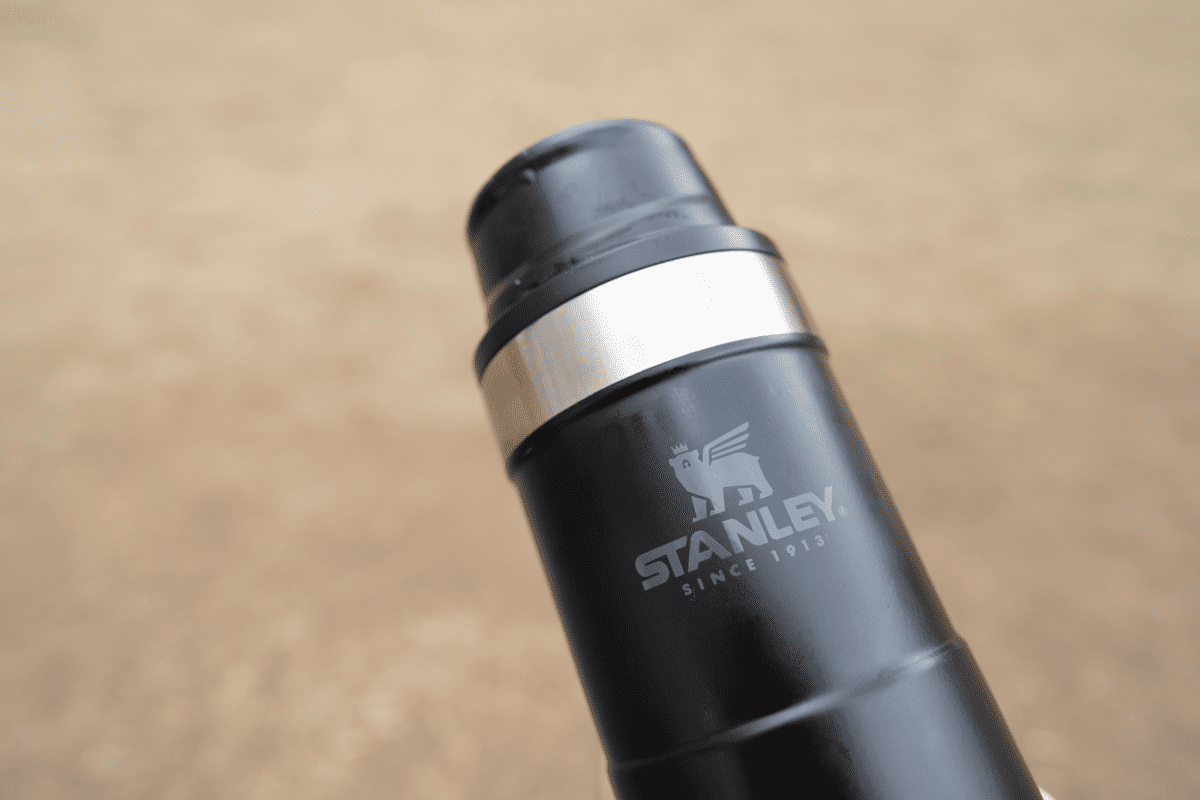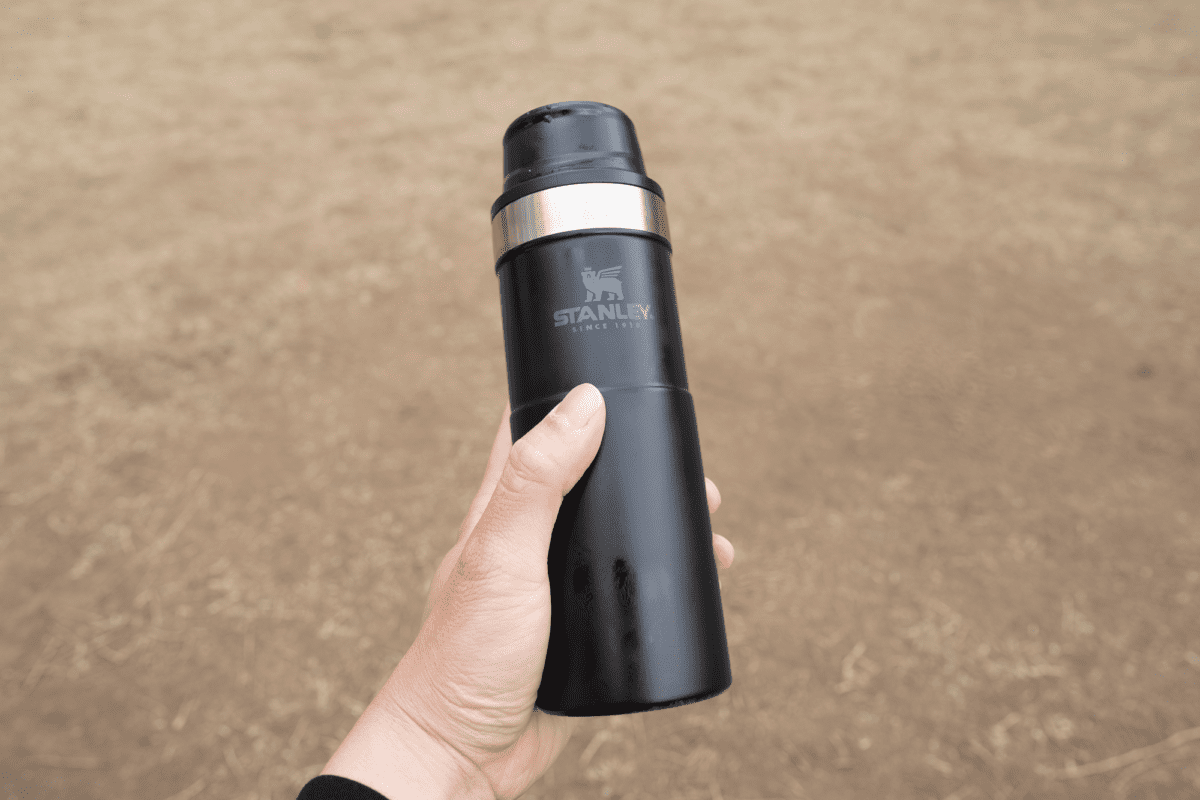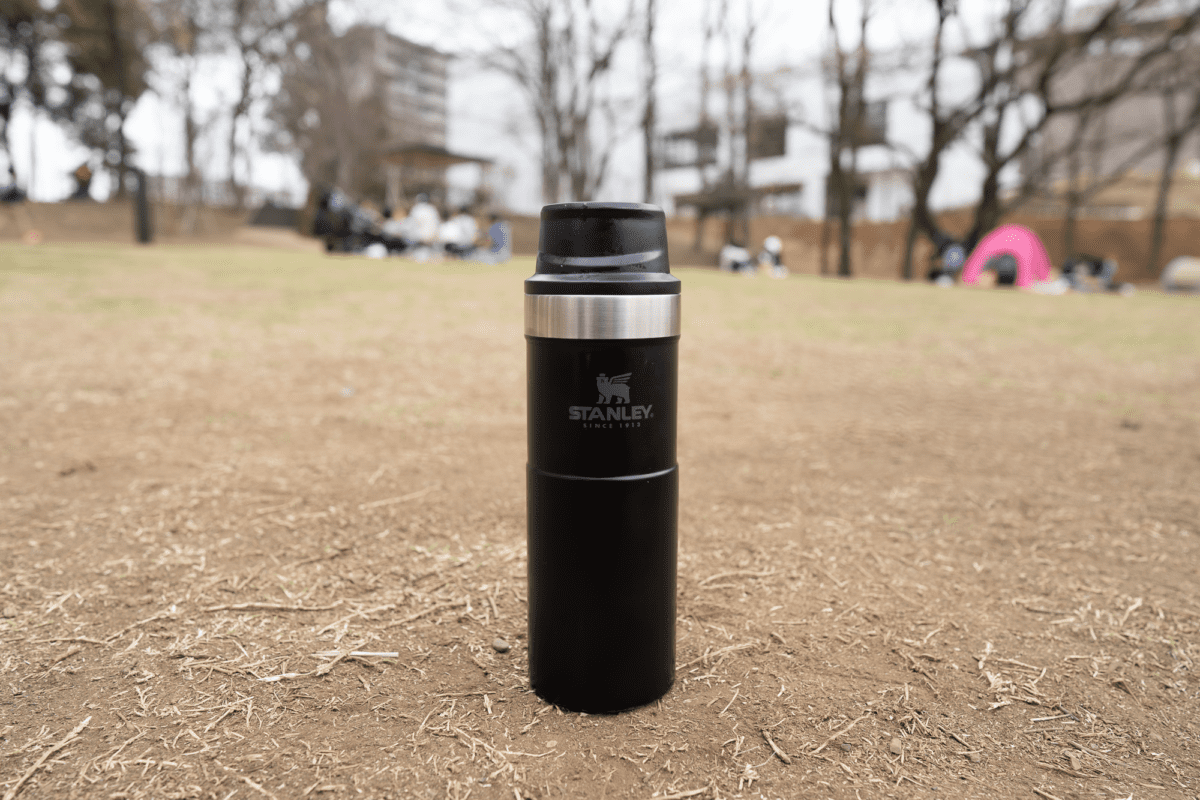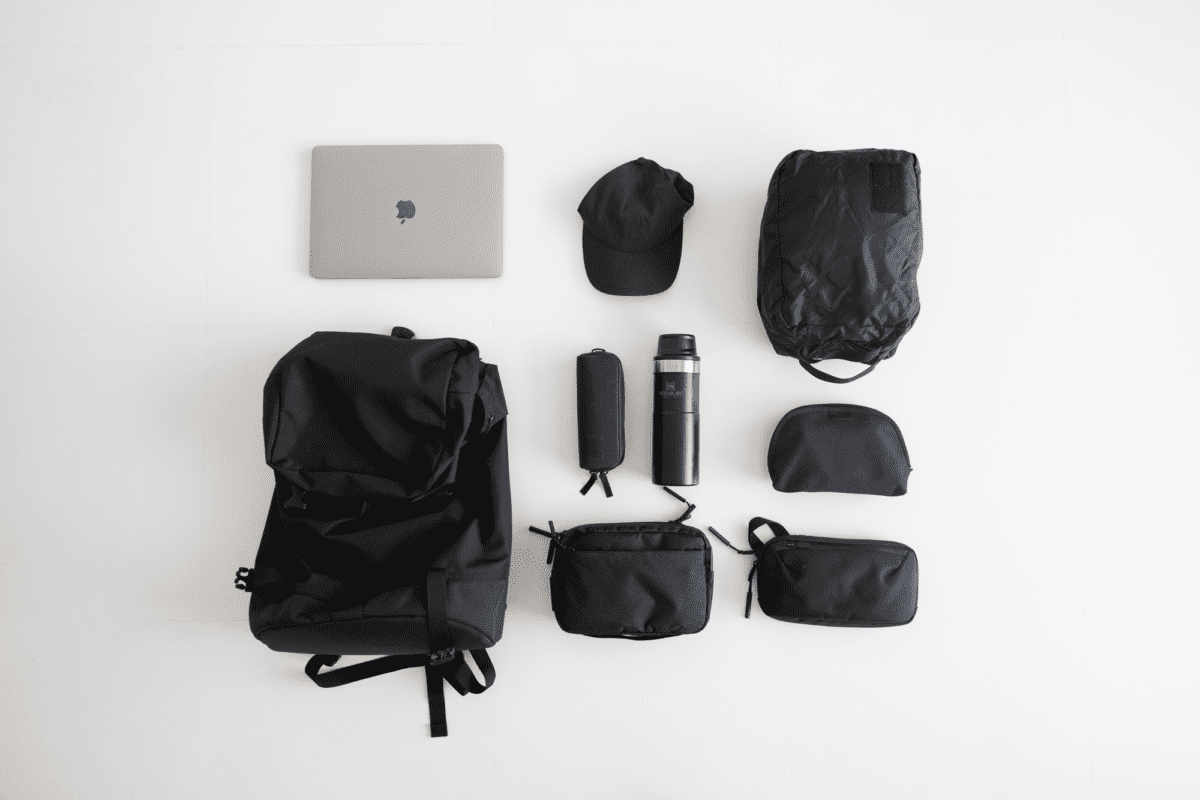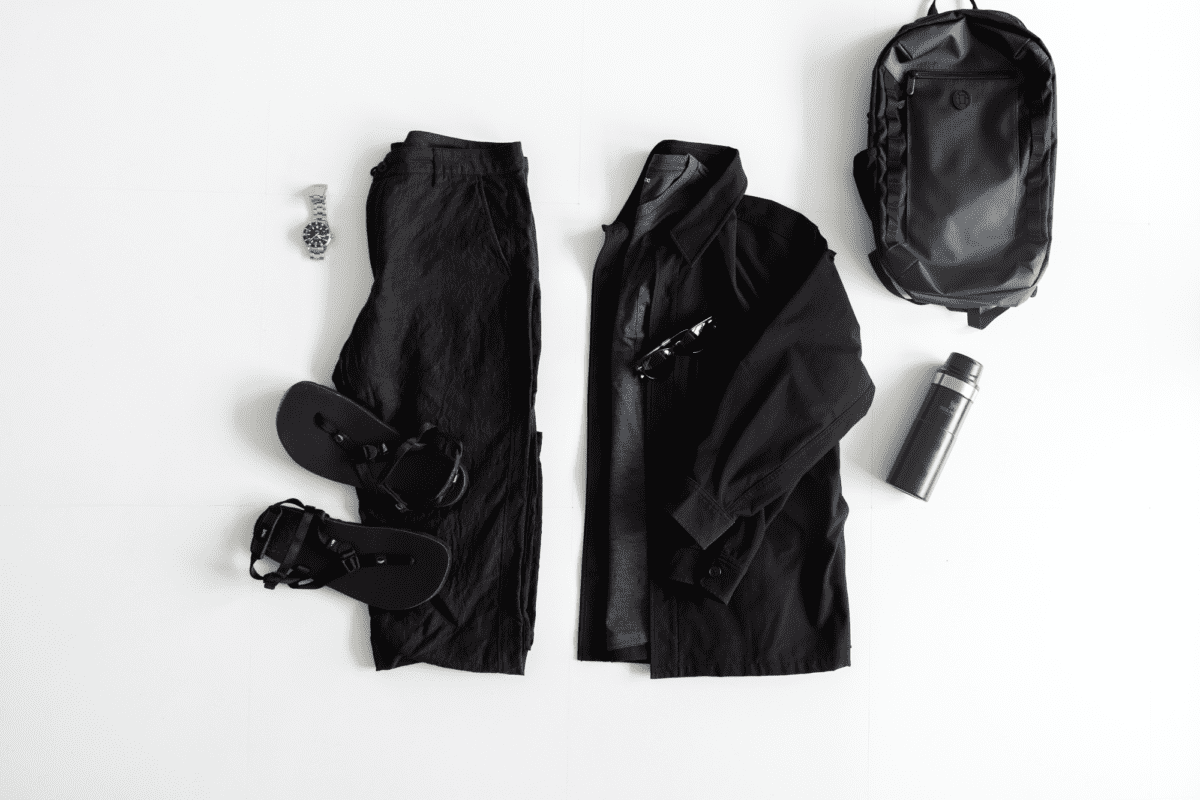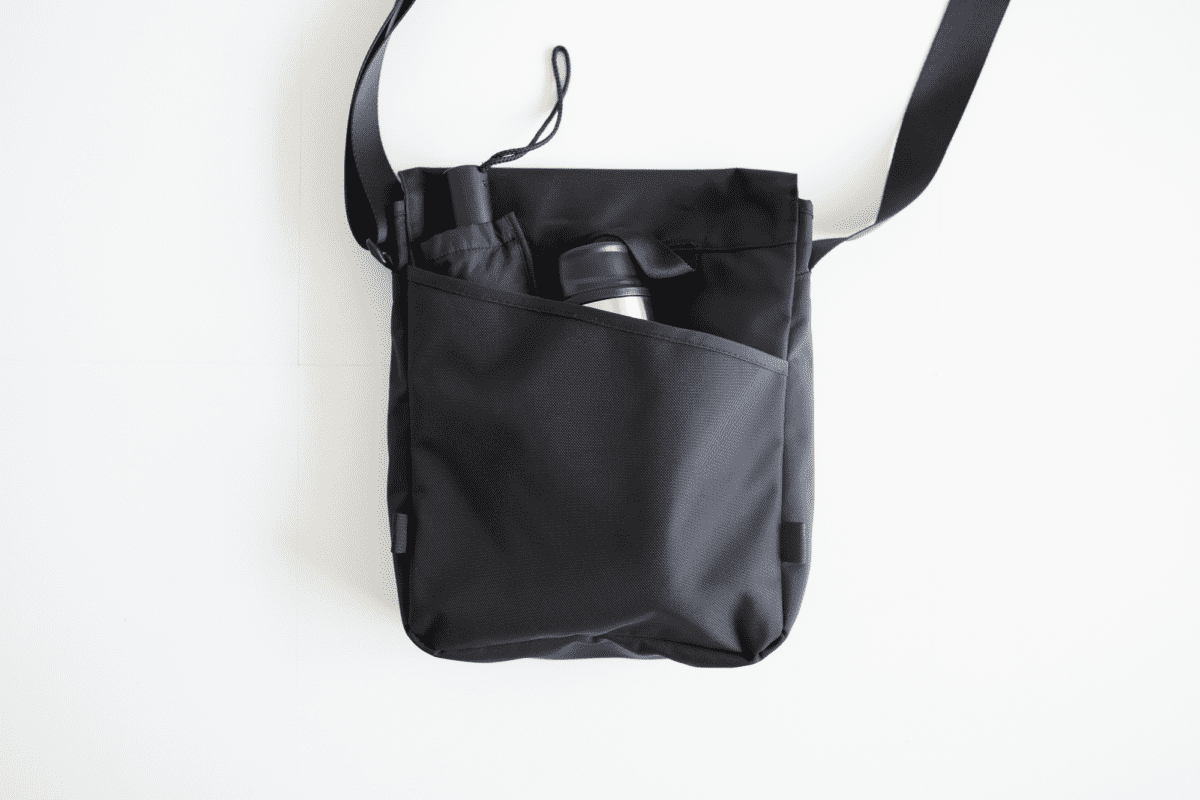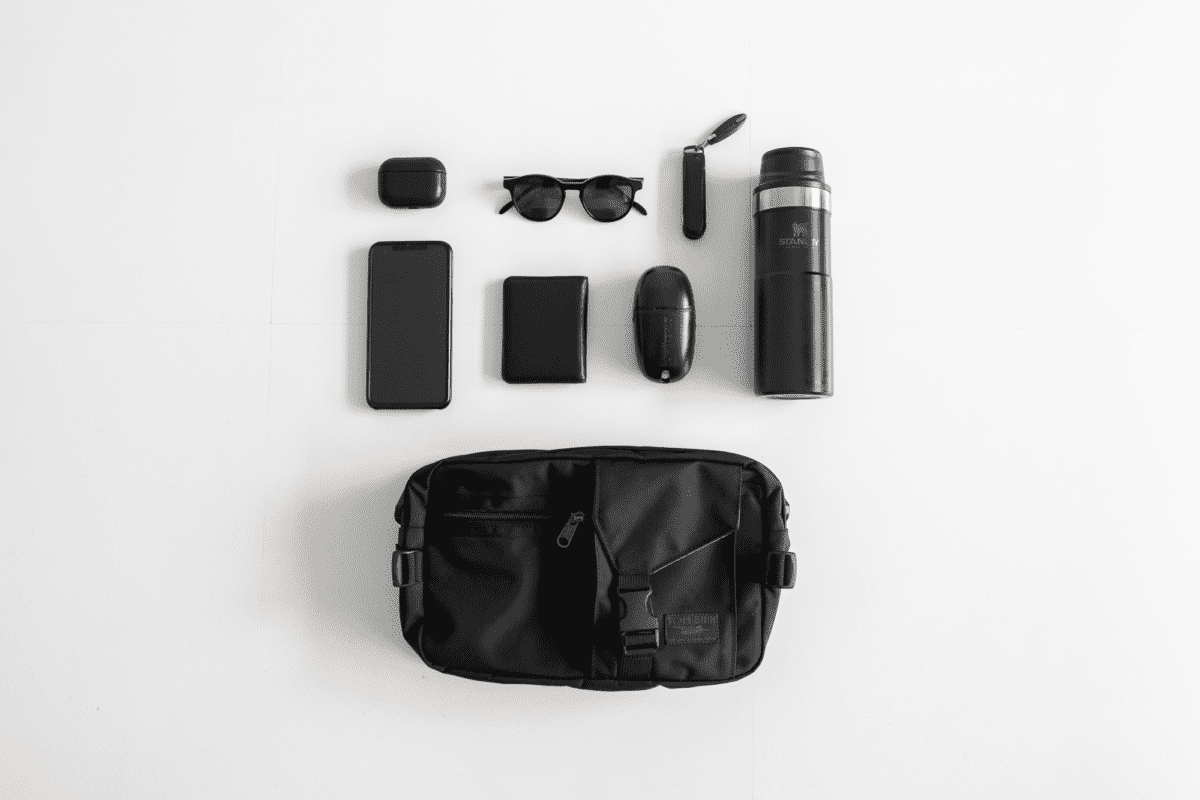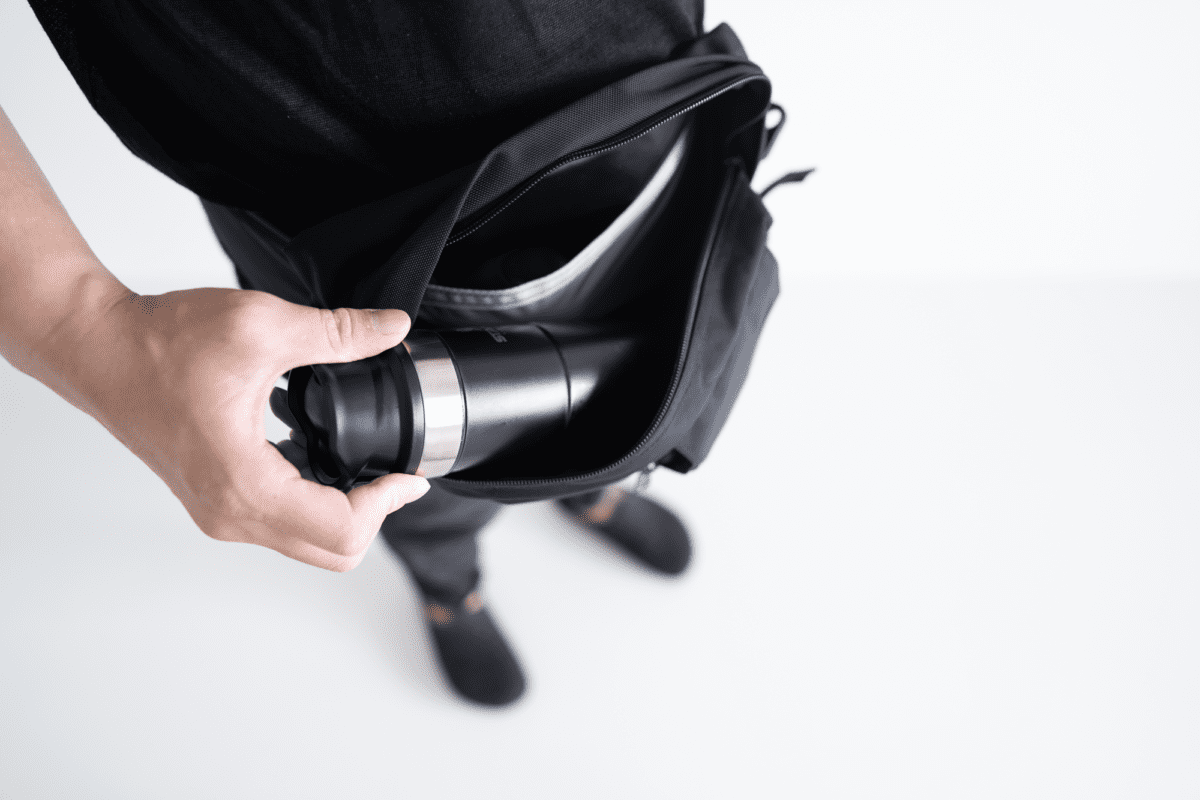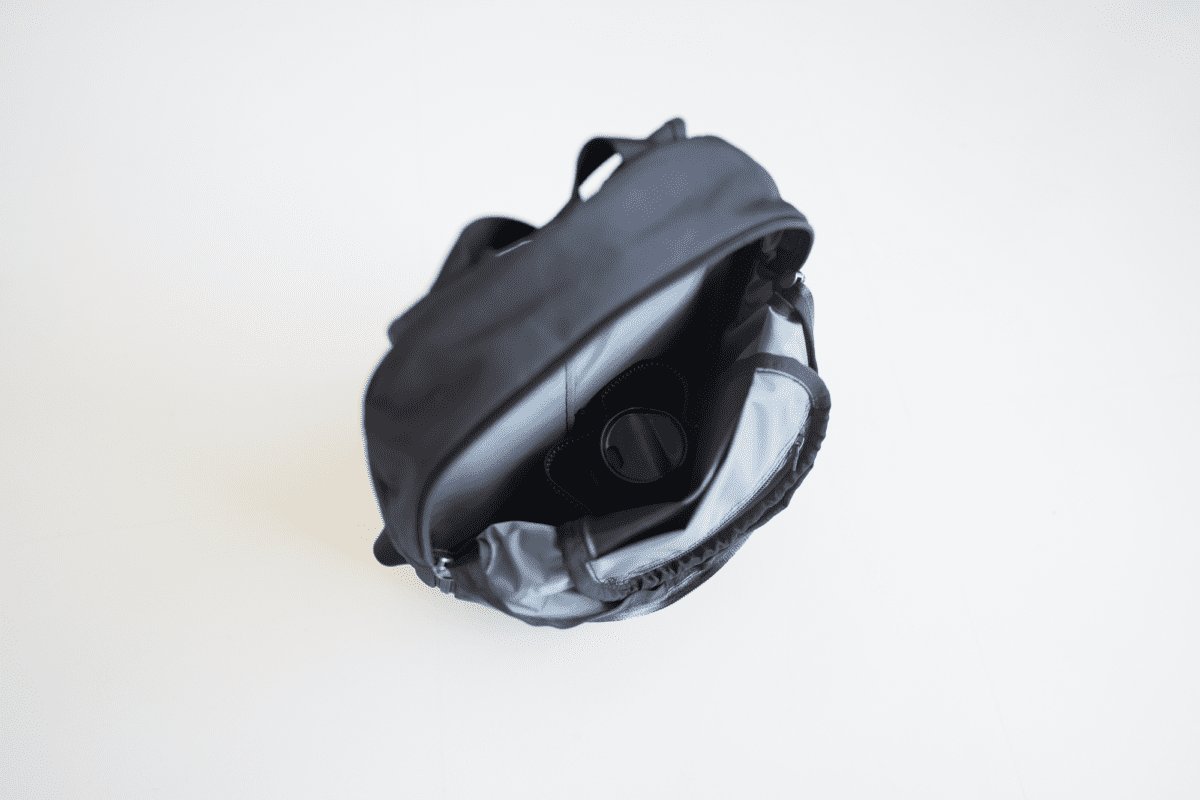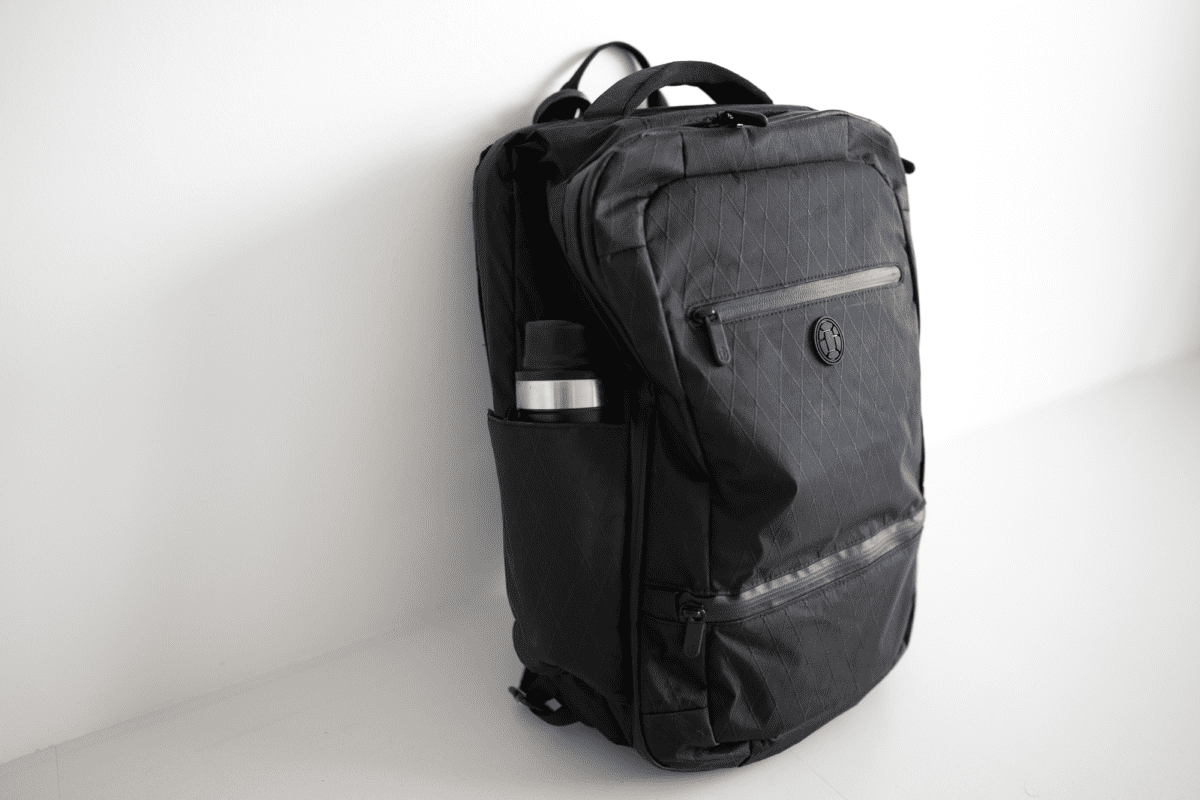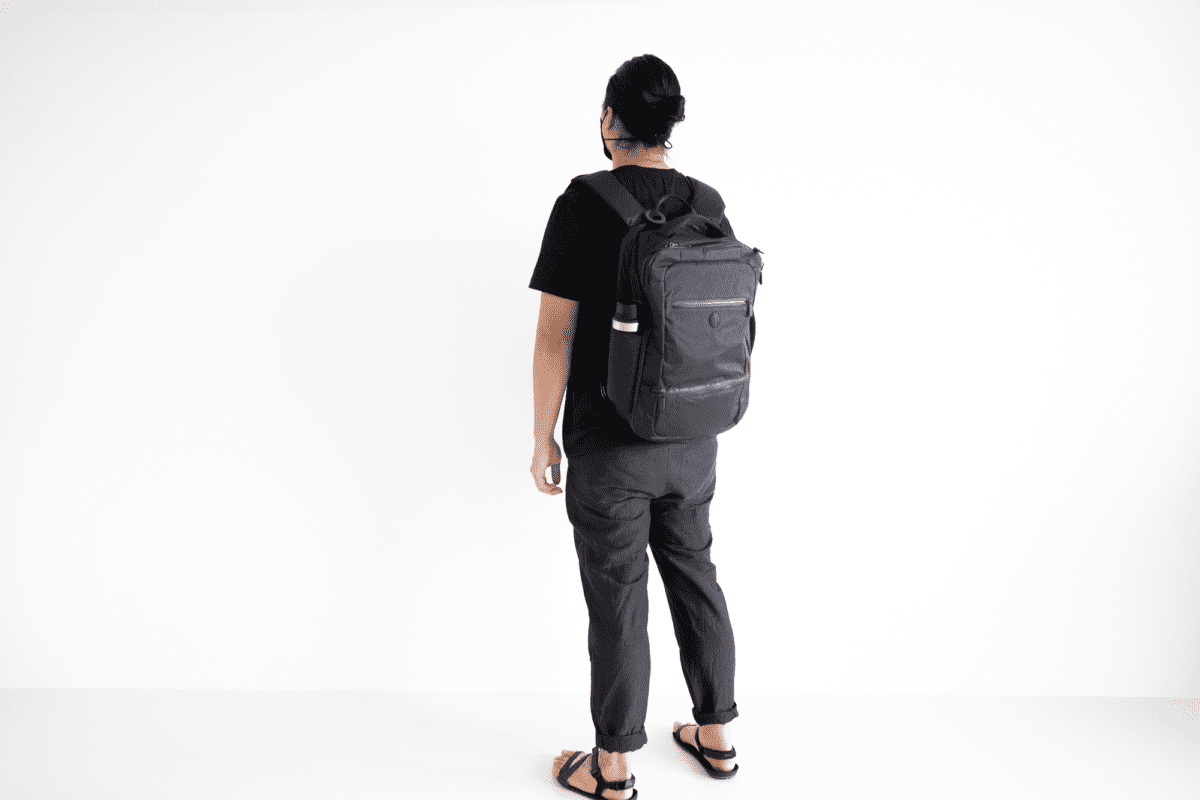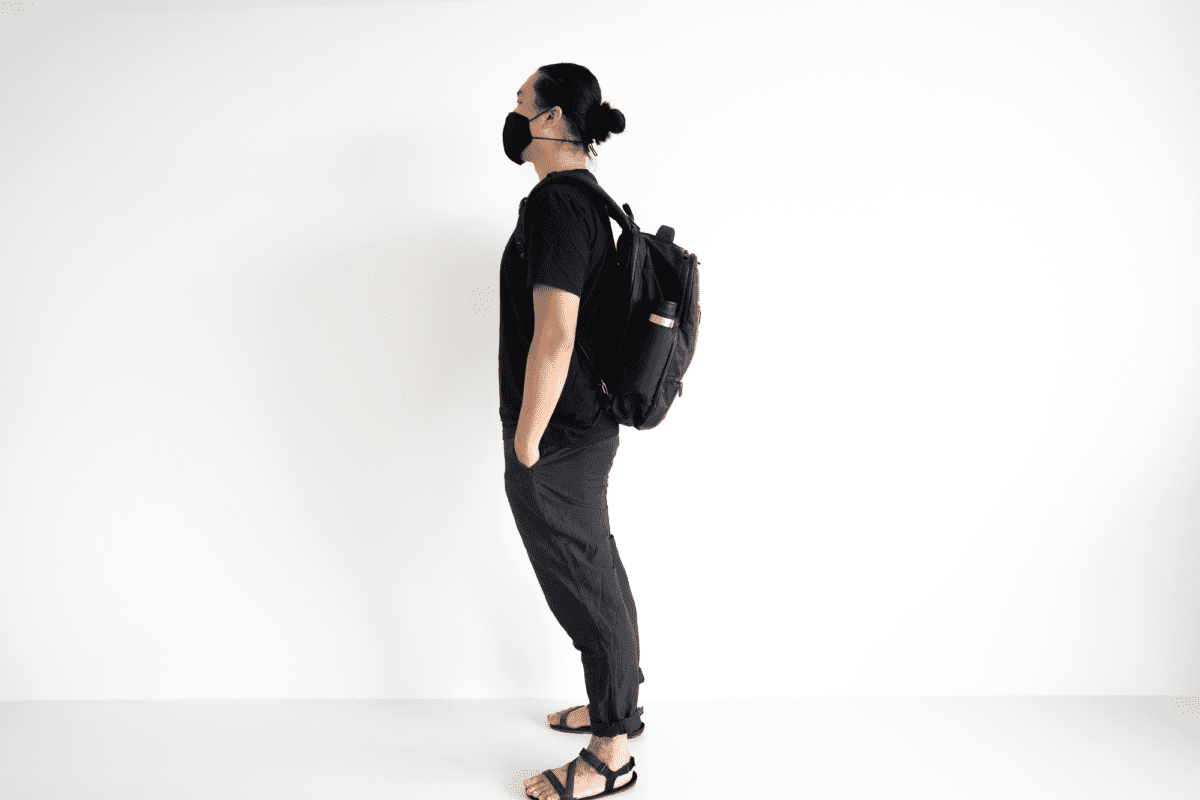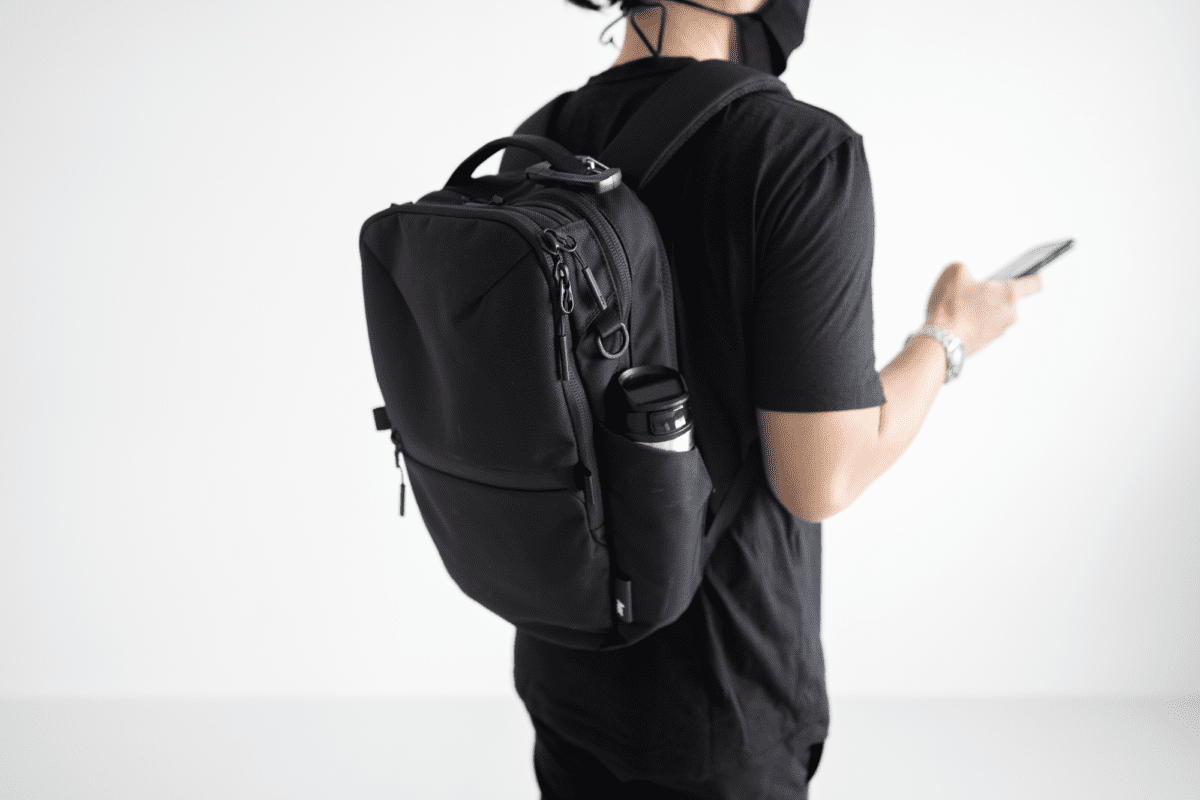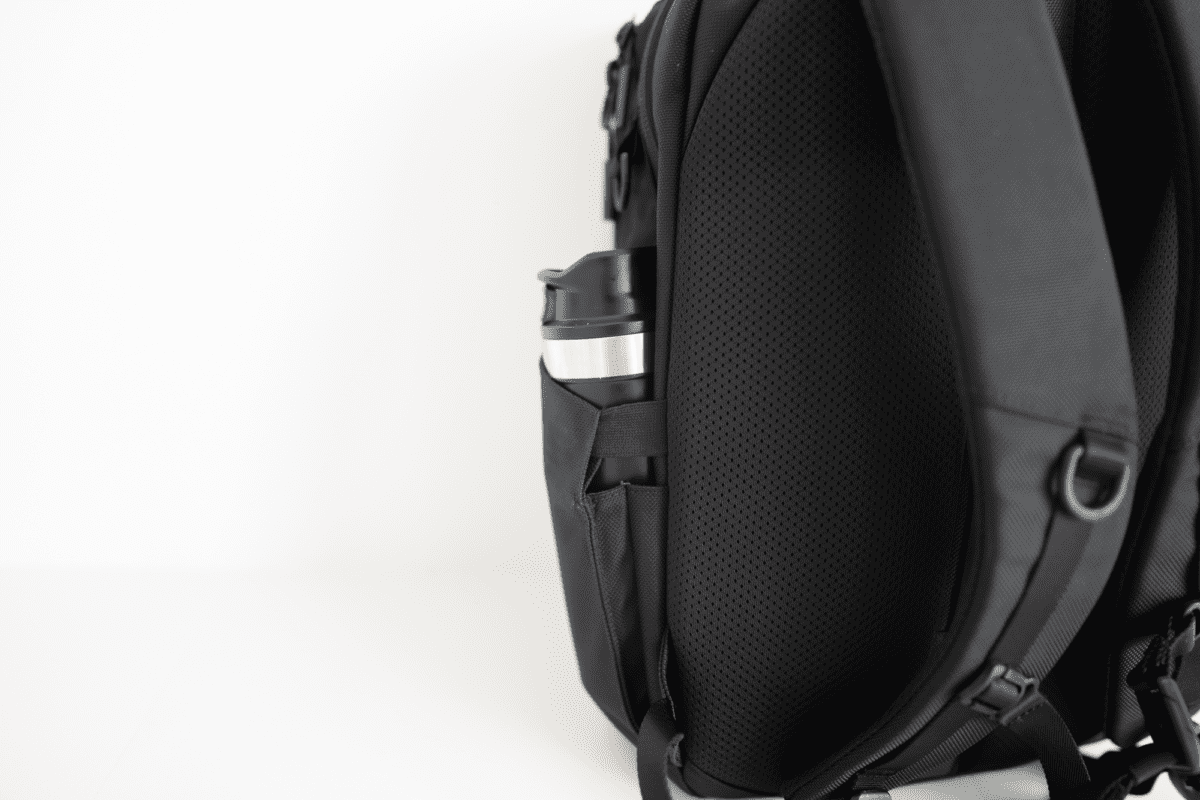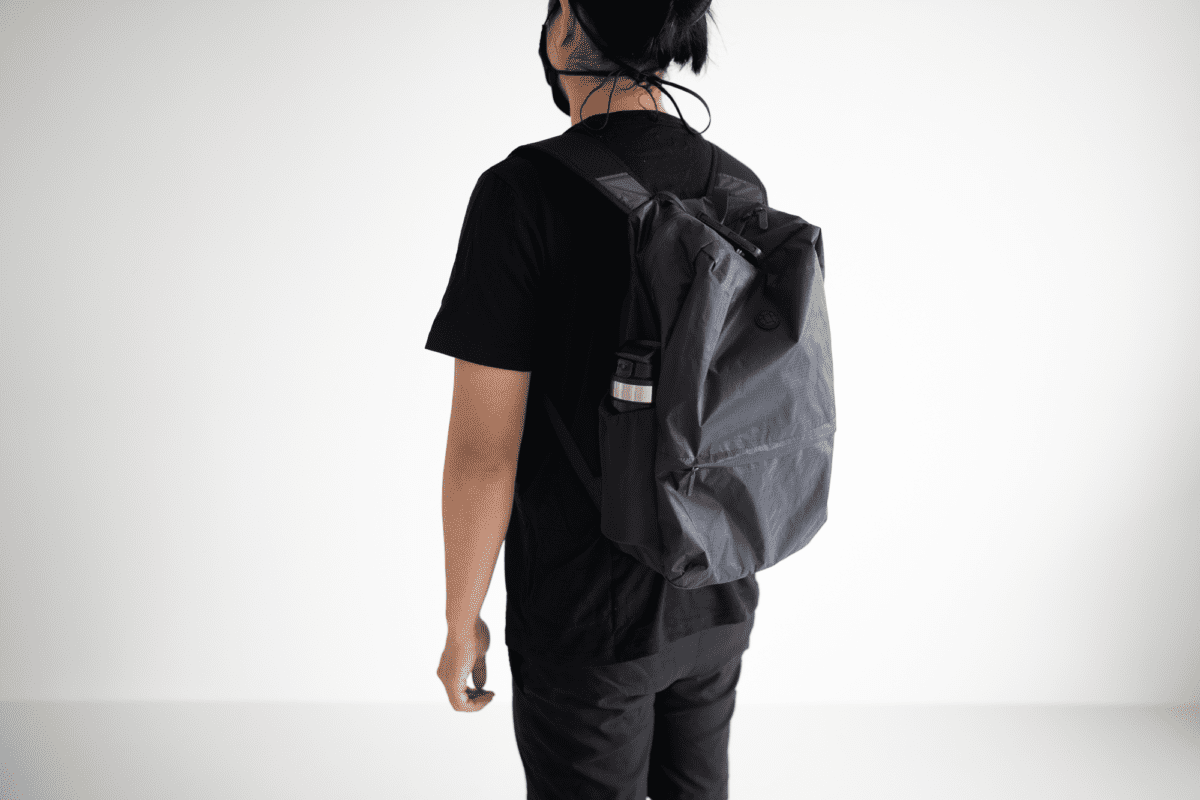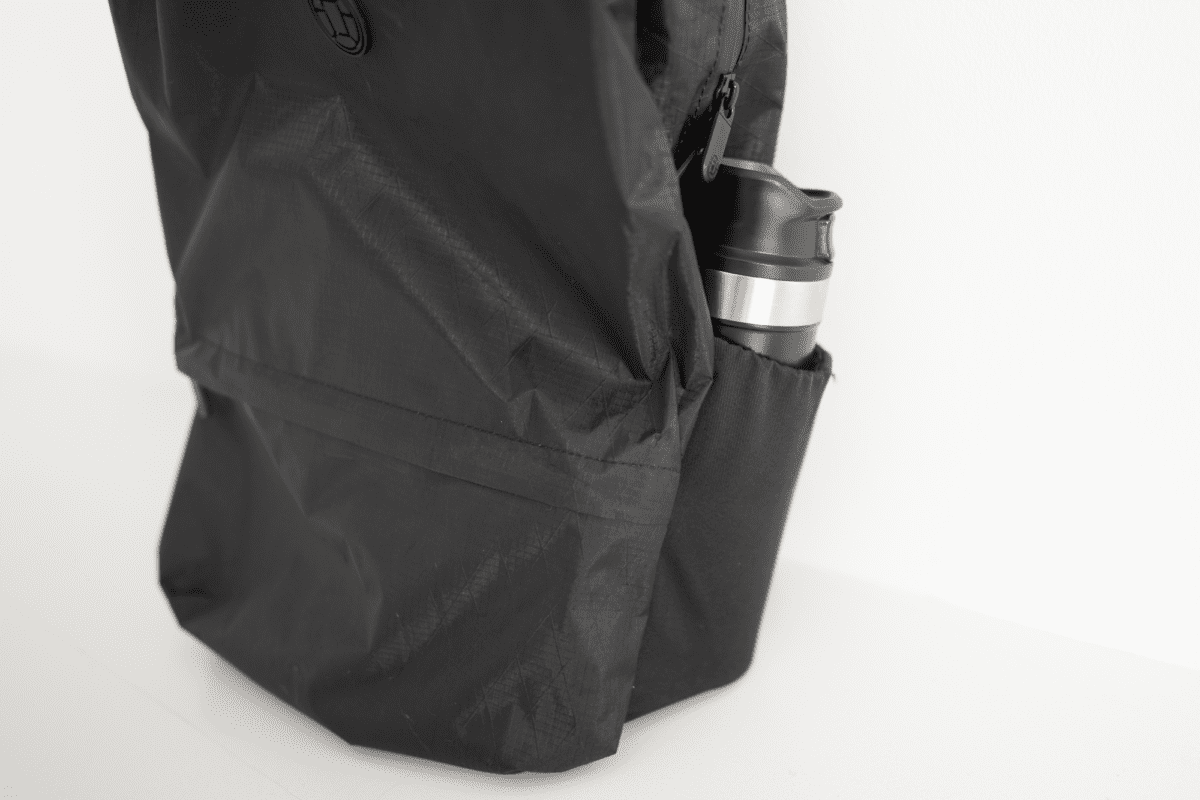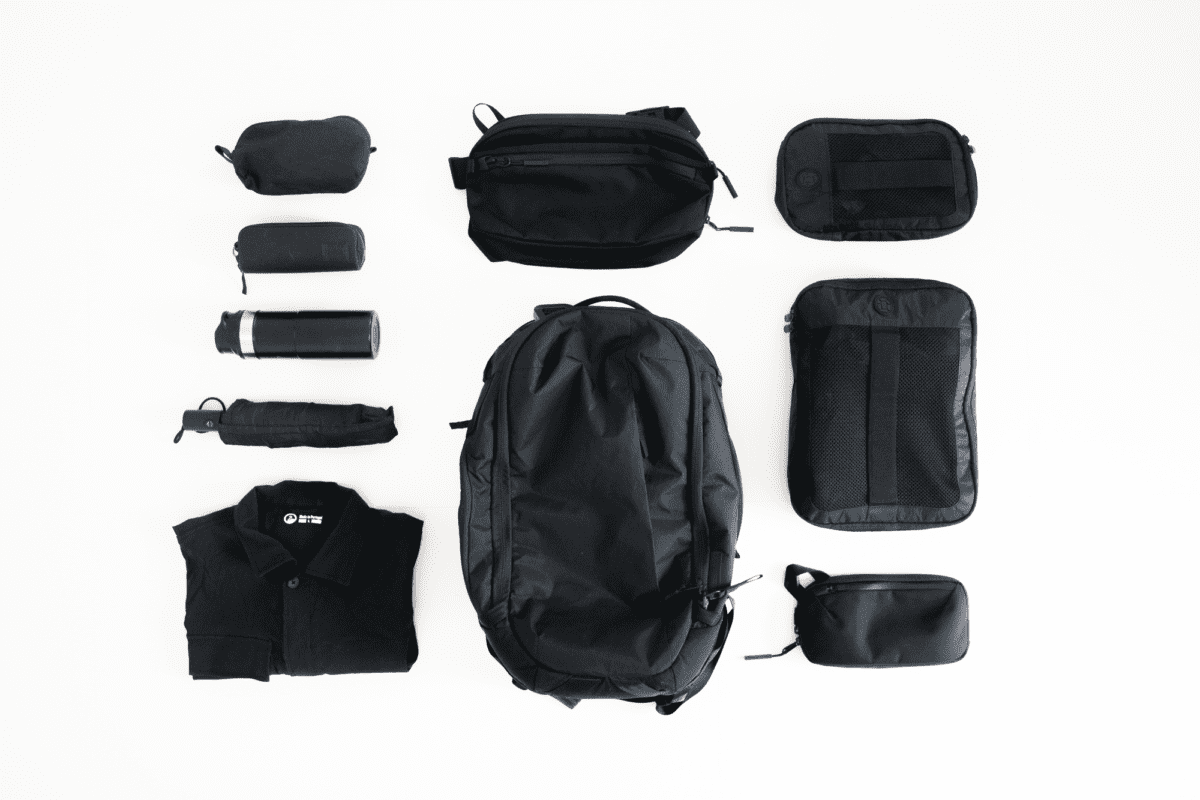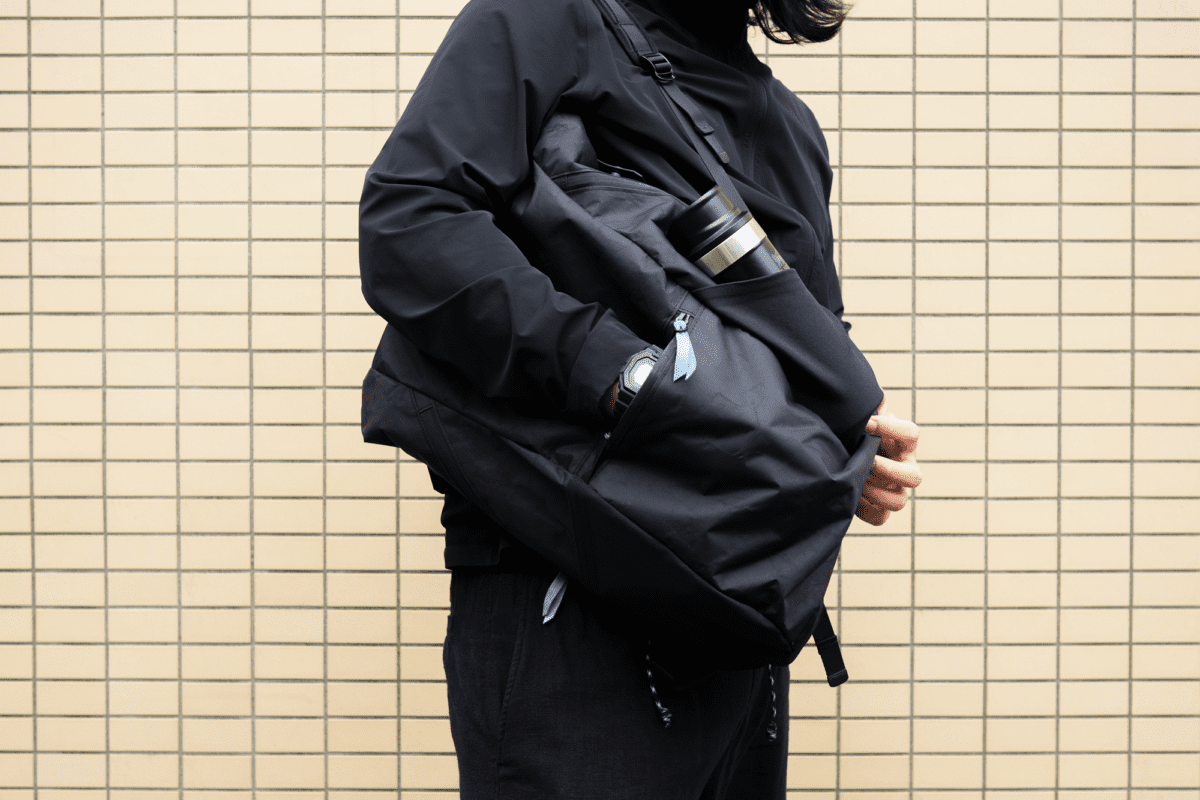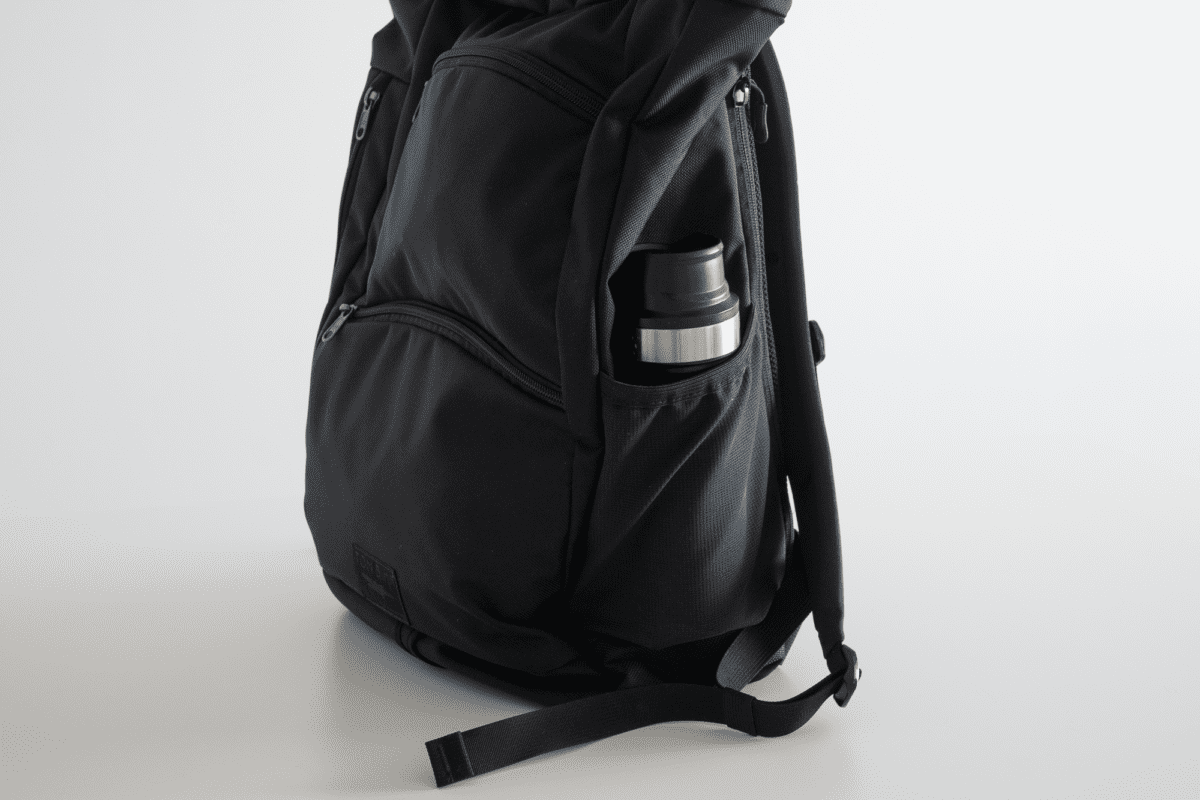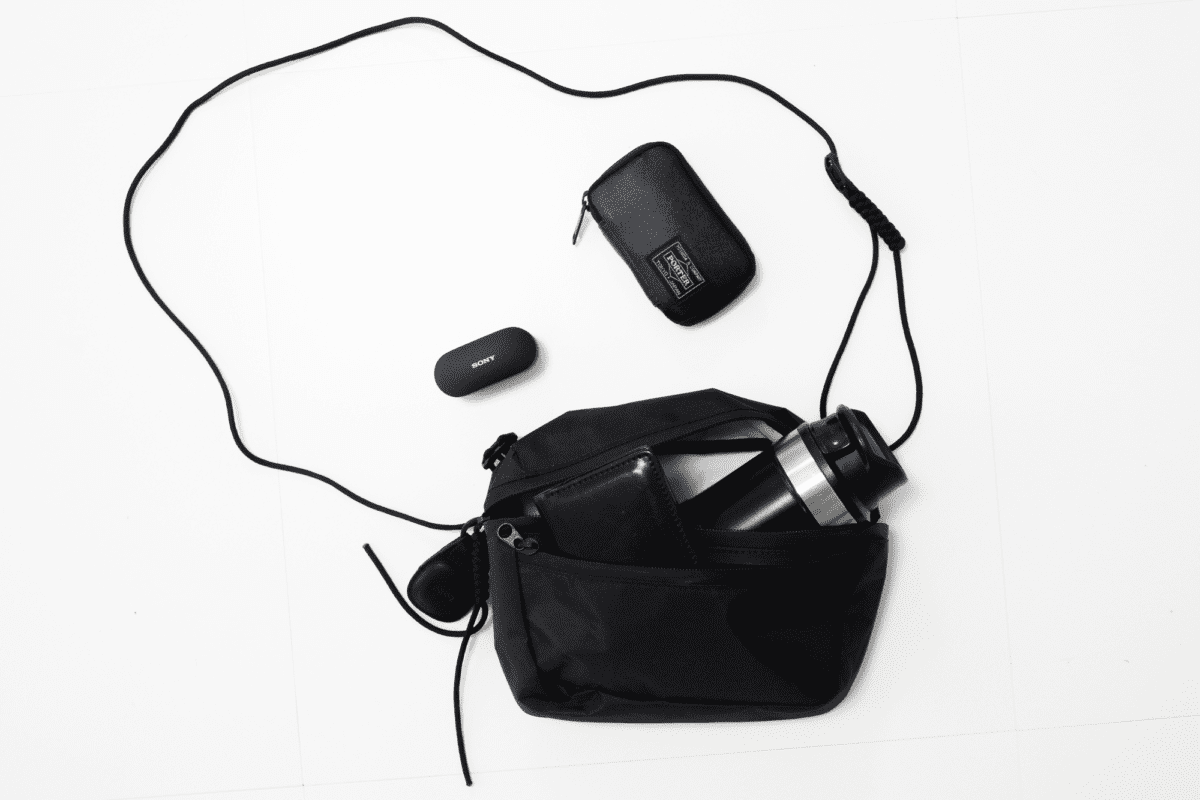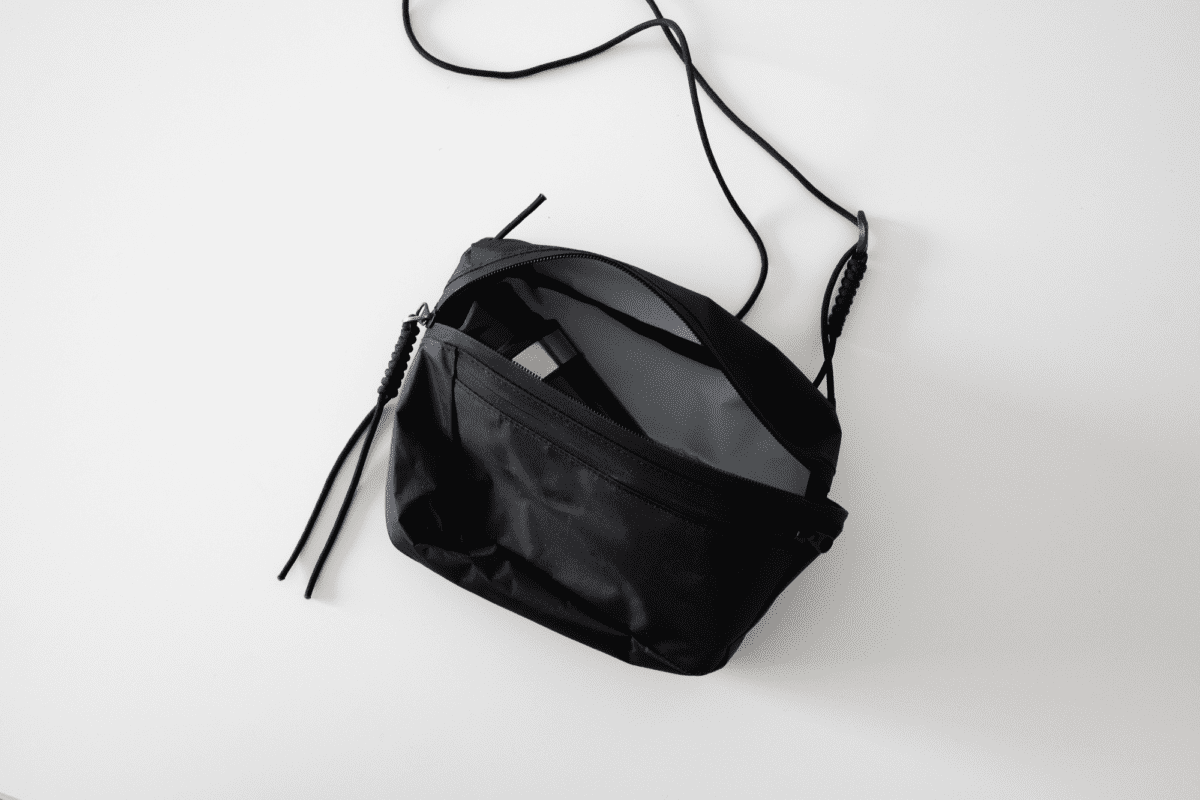 Like this review? See all of my in-depth reviews.
Also, consider supporting me by being a Patreon. Every cent given will go back into improving the content of this website.
Tagged accessory mug review stanley water bottle