This website is made possible by readers. I may earn a small commission when you buy through the links in this article at no extra cost to you. Learn more.
Details
Overview
Over the years, I find myself going back to a few brands; Outlier, Aer, TOM BIHN and SEAGALE, just to name a few. Wool&Prince, as you might expect, rightly belongs in that list. As I've previously tried their shirt and tee, I have affirmed that they share many of the same minimalist values.
"Wool&Prince is founded on the idea that guys get more out of life when they have fewer things." is how they explained the brand's beginnings. To me, the minimalist mindset has never been about hating things. In fact, quite the opposite.
It's about owning the "just right" number of things and each of them should play an integral role in my life. Each belonging, regardless of number of pieces, is intentional and carefully considered. Wool&Prince has always been about that mindset. In fact, the brand started with a bang when Mac, the founder, wore the same merino wool shirt for 100 days straight without washes. That experience went viral and the rest was history.
They have come a long way since then, but they didn't lose sight of their vision of creating long-lasting apparel that helps you get more out of life. And as a wearer of Wool&Prince for many, many years now, I confidently can say that, their products speak for themselves.
Style
Now, I'll be first to admit that a pullover isn't quite my usual style.
The pullover is known by many names; jumper, sweater and jersey. While most use the word "sweater" interchangeably, when I refer to a pullover, I am specifically talking about the garment that has to be pulled over the head. The classic piece of knitwear have largely remain unchanged over the years and Wool&Prince wasn't about to start changing the status quo.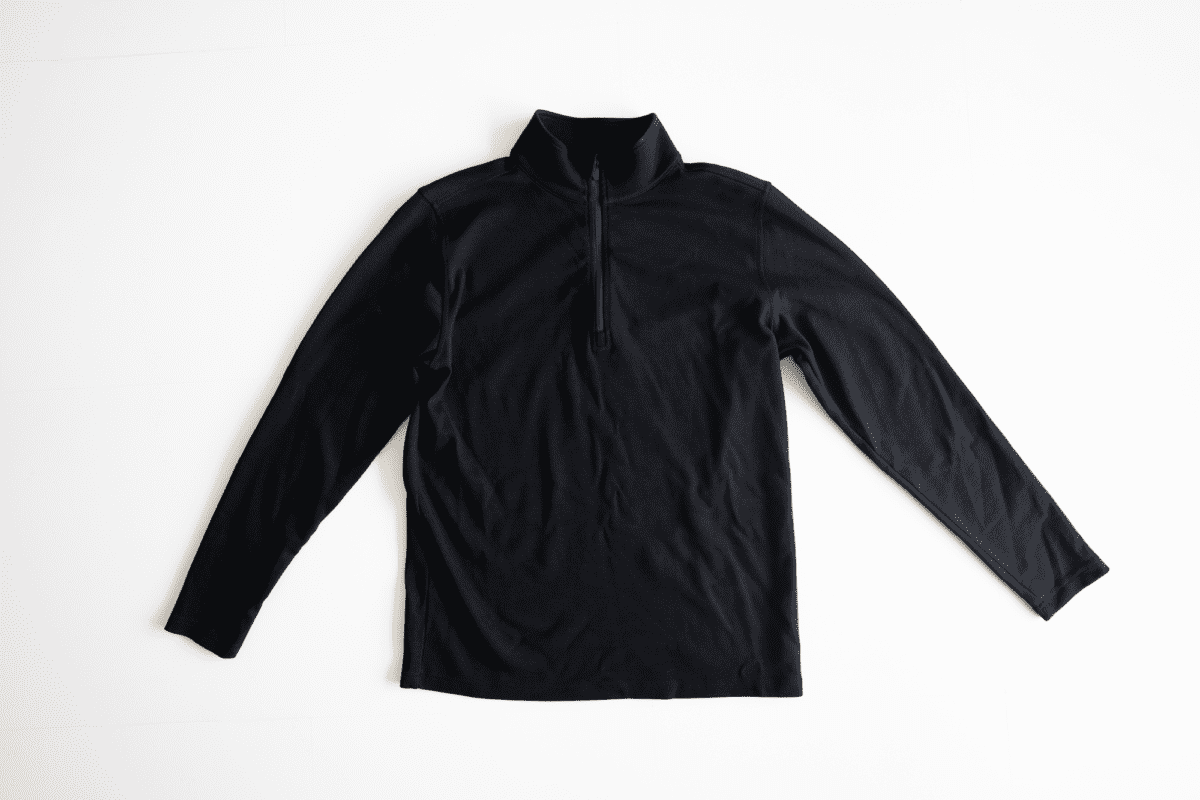 While Wool&Prince offers a full-zip version, I picked the the half-zip version for the sole reason that it comes in black. I usually avoid outerwear without full zips because you can't adapt to different temperatures as well and it lifts your t-shirt along as you try to take it off. However, my obsession for wearing all black overwhelmed my common sense and here I am.
The black is a solid jet black color with every detail, like the zipper and stitching, the same tone of black. As someone who wears exclusively black clothing, it's surprisingly hard to find clothing that gets this detail right.
As with most of the Wool&Prince tops I own, I got a size large. For reference, I am approximately 6 ft and 205 lbs. The fit is snug but not tight. It's fitted, exactly aligned with my shoulder line and offers just enough leeway for light layering. The thickest layer I would have underneath it would be something like the Wool&Prince Heavy Crew Neck Sweatshirt.
Do note that the pullover is design to be fitted, which means you won't be able to hide your "curves" for those who are conscious.
But no one likes ads, so I got rid of them. If my articles helped you, I ask for your support so I can continue to provide unbiased reviews and recommendations. Every cent donated through Patreon will go into improving the quality of this site.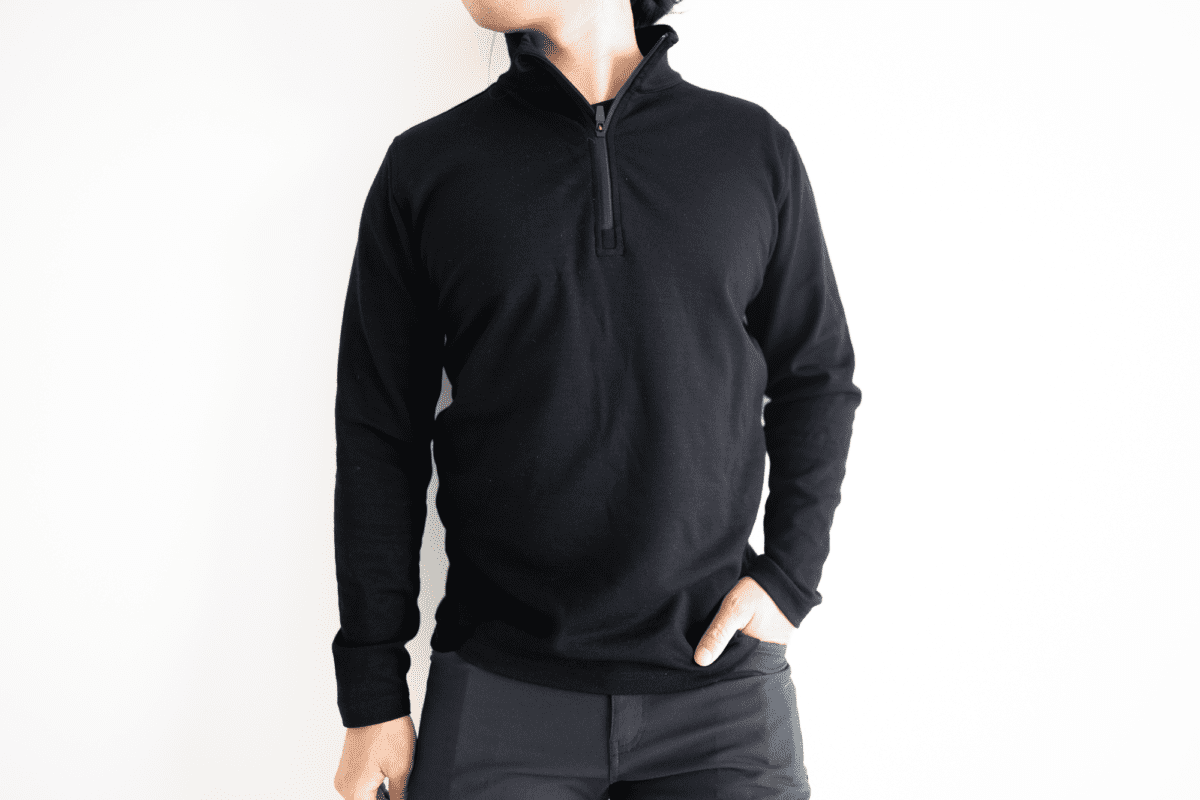 The pullover was designed to run long so your "credit card slot" won't show when you bend over. The sleeves are also slightly longer. While it'll cover your nice watches, like my Vaer D7 Watch, but it is a comfortable length that this type of outerwear should have. For those who like to show their watches off or just want to tell the time without tugging your sleeves each time, the sleeves are slim enough to have them stay above your watch.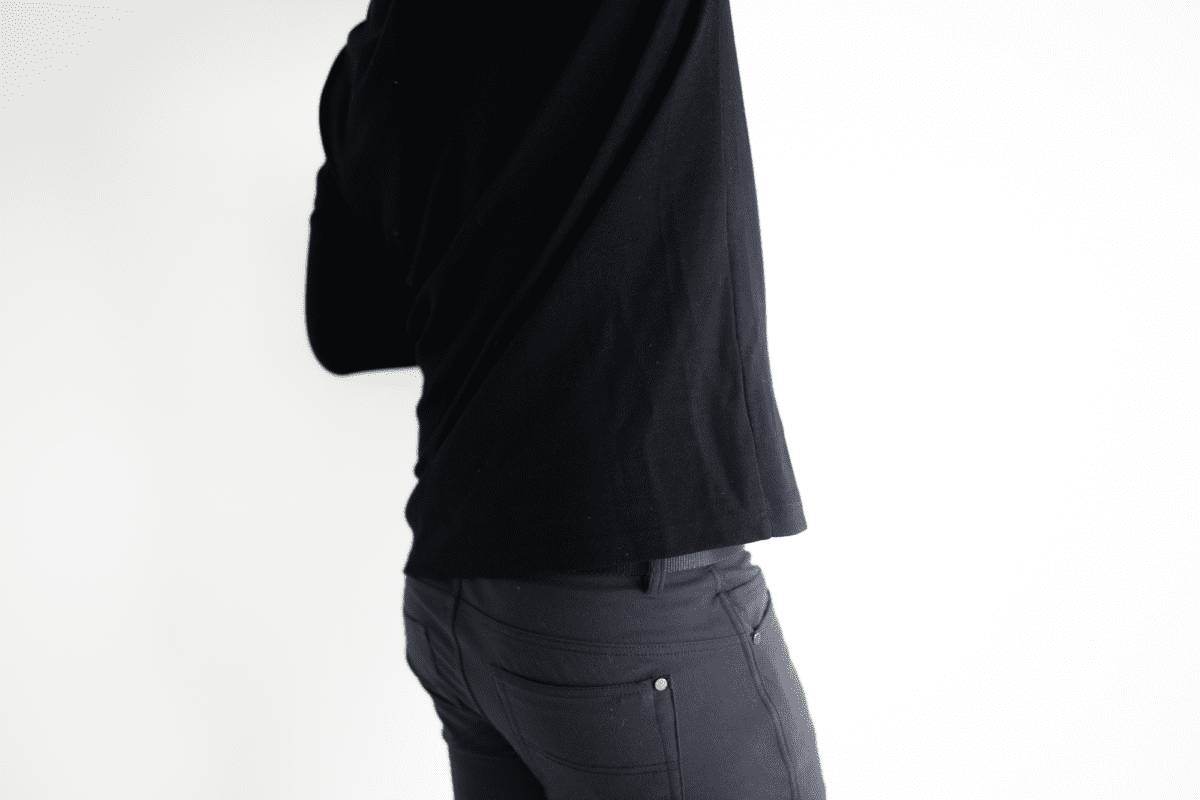 This pullover carries classic styling with a zip neck that goes up to around where your Adam's apple is. The styling oozes elegance that matches well with a variety of outfits. Whether you wear it as an outer or you have a jacket to layer over, it'll likely work well.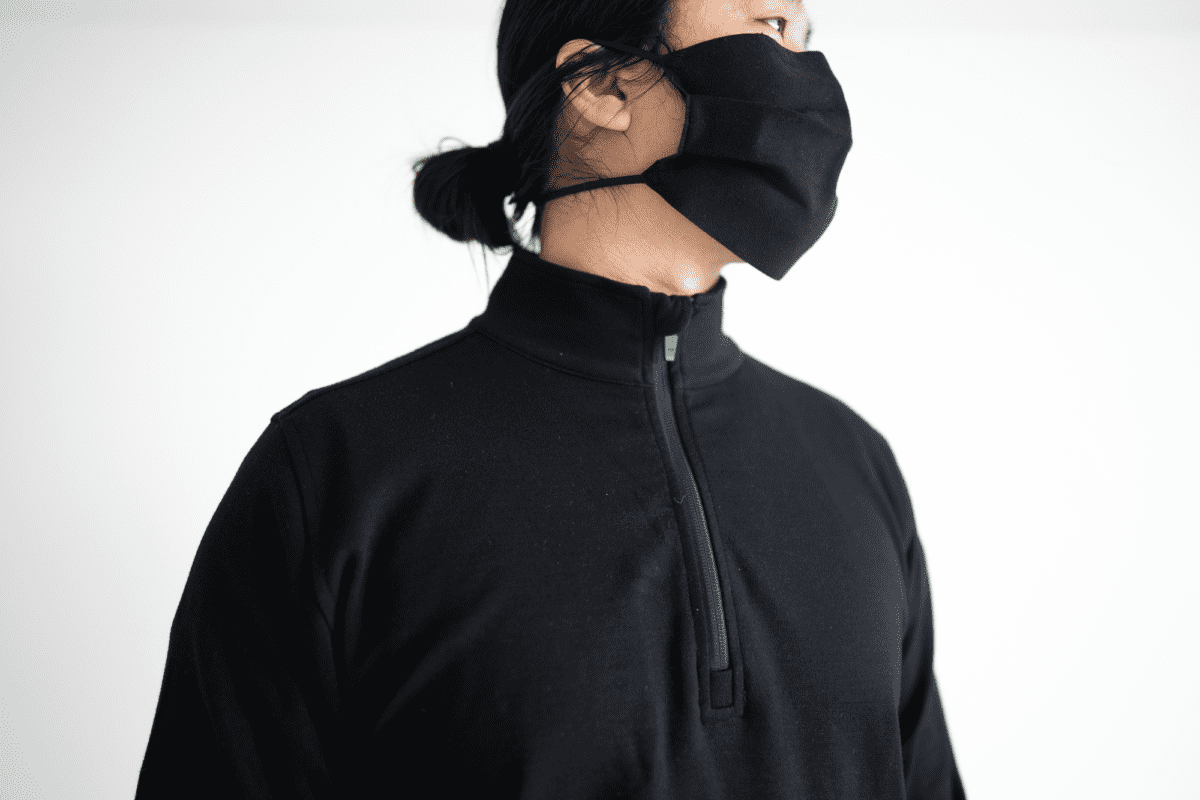 The only consideration is that elegant styling, surprisingly, isn't for everyone. It definitely gives off a tech billionaire vibe and can look a little stuffy. However, since the style is ultra clean thus versatile, it'll work whether you are lounging at home in or heading into the bar as long as you can accept the preppy look.
There are basically two kinds of look you go for with this pullover, a laidback look with the zippers down and a cleaner look with the zippers up. To me, the pullover looks much better with the zipper up, and I find myself zipping it all the way up almost by default the moment I put it on.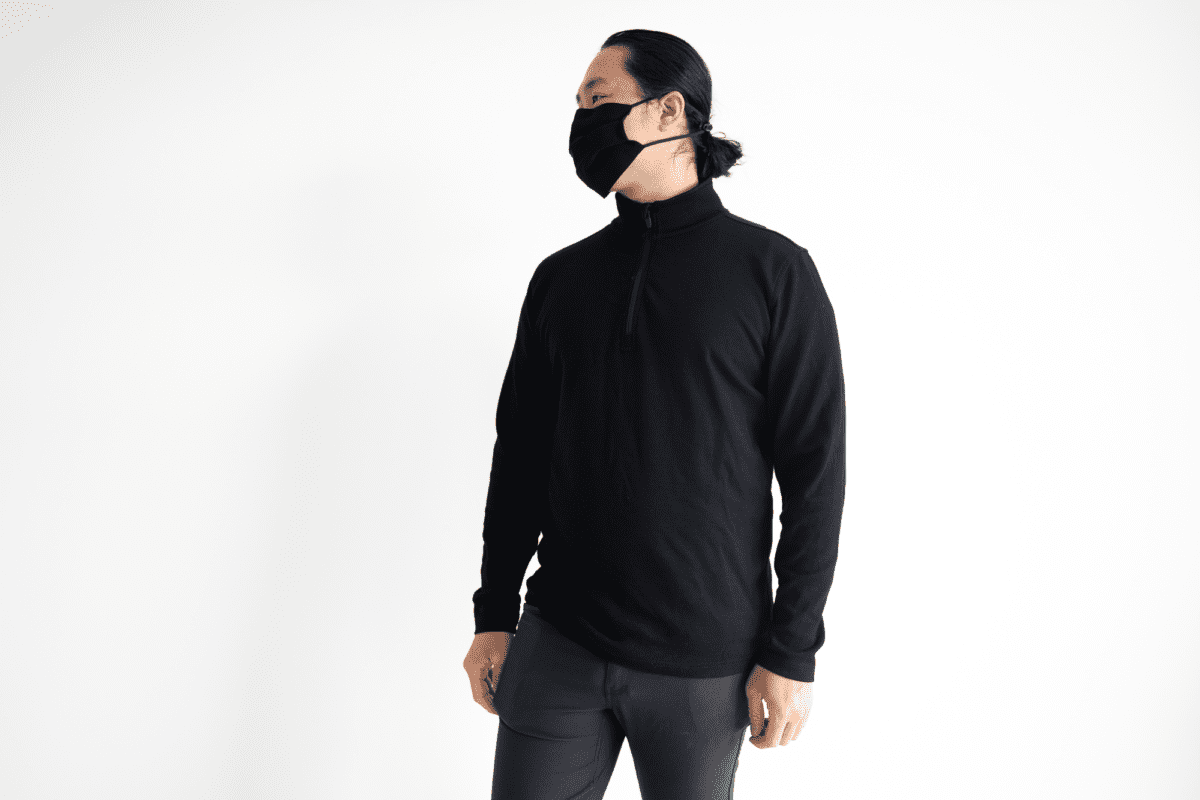 The all-black zippers aren't tape seamed but go beautifully with the all-black garment, keeping the details minimalistic and premium-looking. Talking about minimalist style, unlike the full-zip version, the half-zip version comes with no pockets which makes it look very simple. Another nice detail I can appreciate is that they didn't use ribbed cuffs which make can throw off the simplicity of the piece.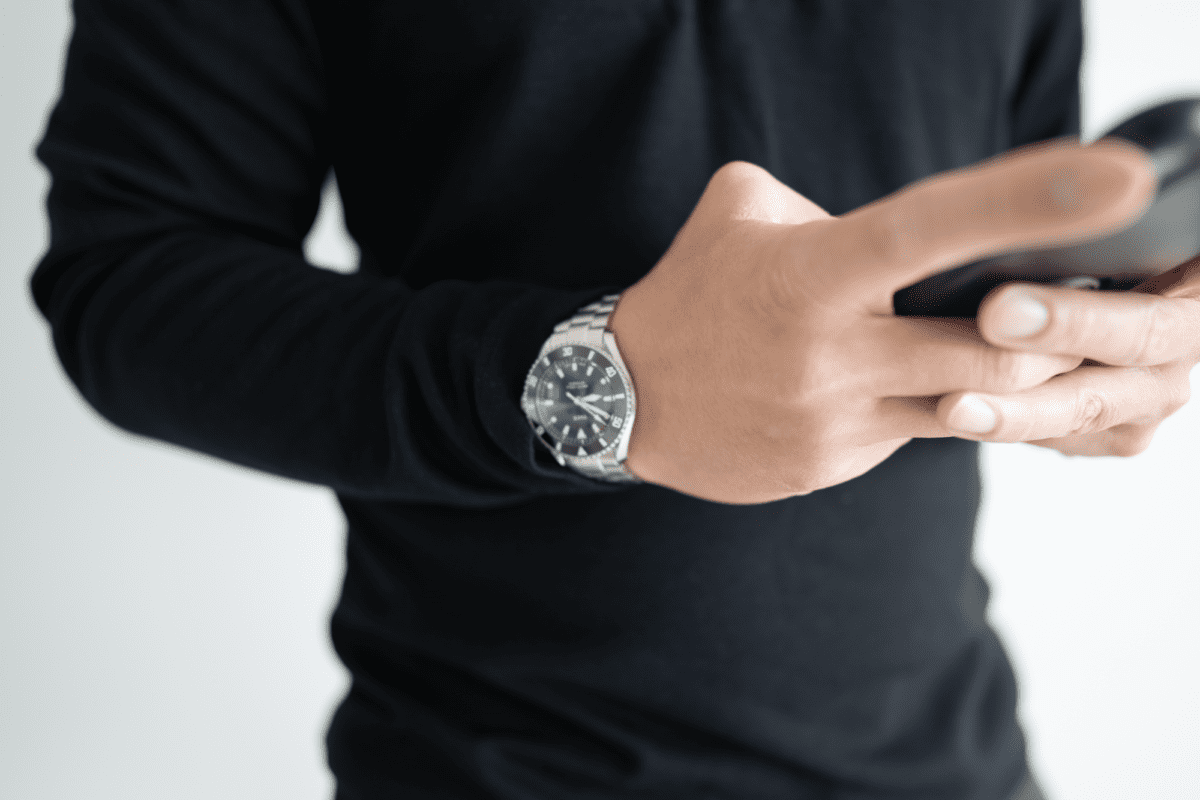 Overall, you can expect the same quality construction that comes with the Wool&Prince name. Straight stitches without any out of place with quality fabric makes for a beautiful and long-lasting piece that deserves a spot in any wardrobe.
Material
The material of the pullover is not 100% merino wool but rather a merino blend of 75% merino wool, 22% nylon, and 3% spandex, what they call their Ponta Knit fabric. While it might be tempting to think that 100% merino is always better, this is not always the case.
While extensive experience with 100% merino t-shirts from Outlier, like the Outlier Ultrafine Merino T-Shirt, has certainly been delightful, durability is compromised to give way to the luxurious drape and premium handfeel of 100% merino. With a blend like this, you get the comfort of merino wool with substantial durability and without paying an unnecessary premium for 100% merino wool.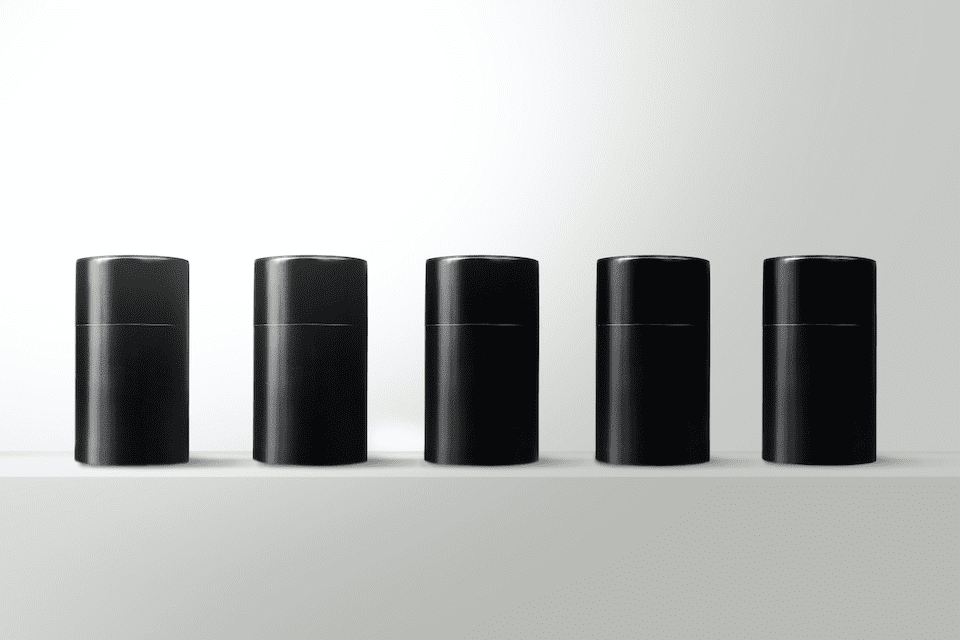 I found a 100 year old company that would create these heirloom quality canisters for me. They are handmade and will keep your tea leaves, coffee beans or anything that you need dry for years to come.
or read review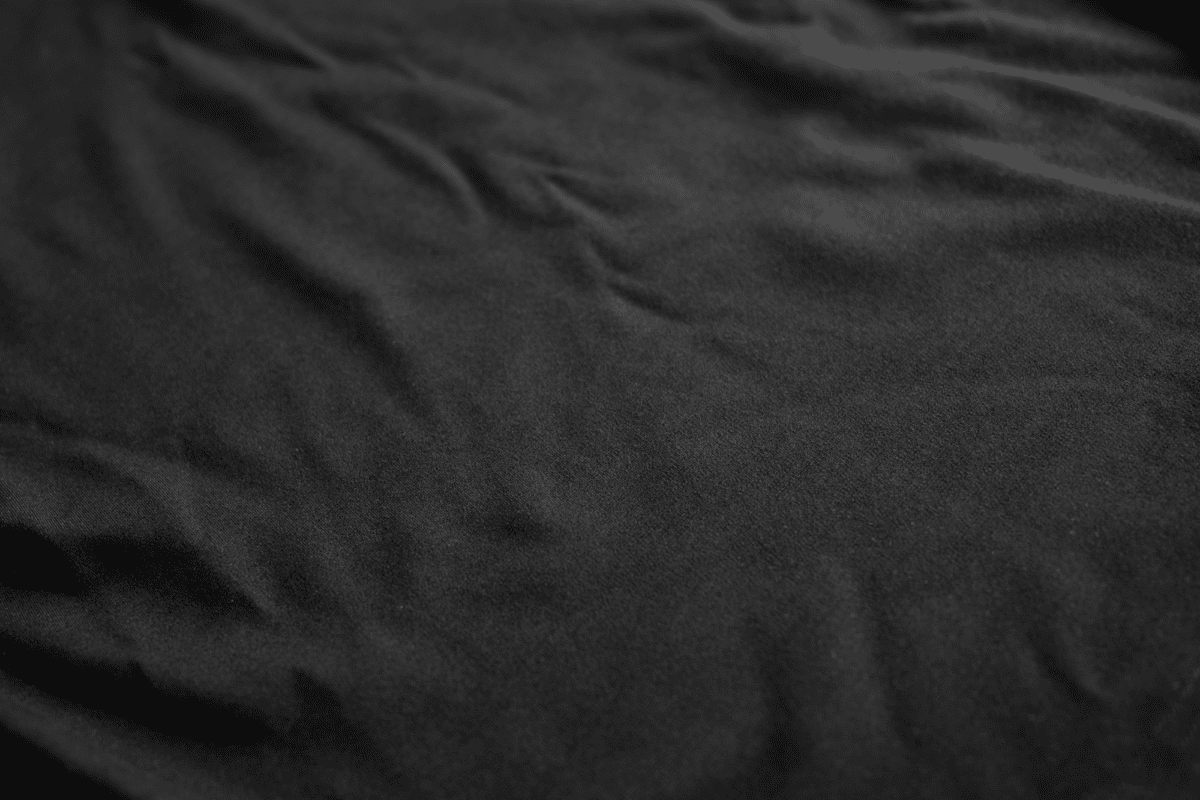 In a blend like this, the 22% nylon actually gives it the durability it needs as a piece of outerwear. The 3% spandex gives it that bit of stretch for you to easily pull it over your torso. To me, it's a perfect blend that's superior even to 100% merino wool for this use case.
The zipper, as you expect, is from YKK in Japan. It's almost impossible to find a respectable travel brand these days that isn't using YKK zippers. These are absolutely the best ones available and I have never had one fail on me ever. Like the zipper on the Wool&Prince Travel Hoodie, there is a little flap that goes over the top of the zipper. This little detail prevents the zipper from coming in contact with your neck which can be irritating if you are wearing it throughout the day.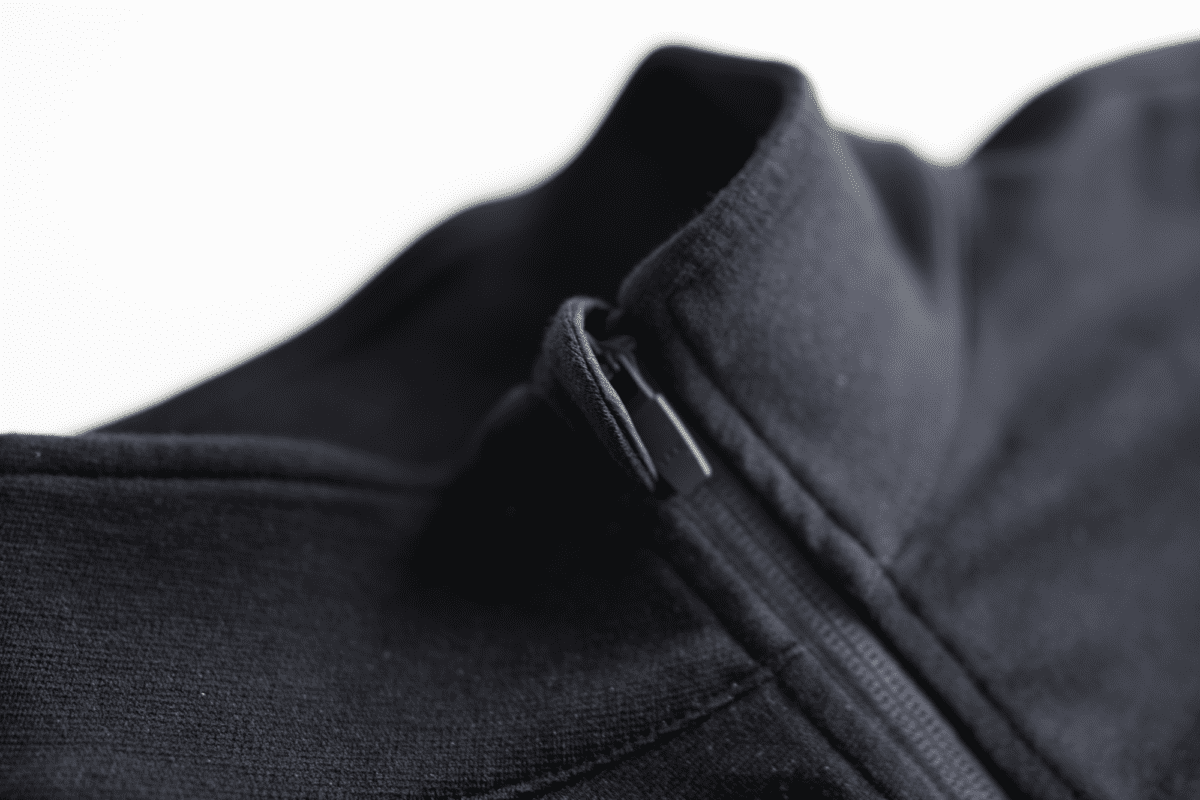 Usage
Even though you would expect to pull a pullover over your head with ease each time, with a half-zip like this, you would have to unzip it in order to pull it over your head. Your head won't fit through the neck opening when it's fully zipped up.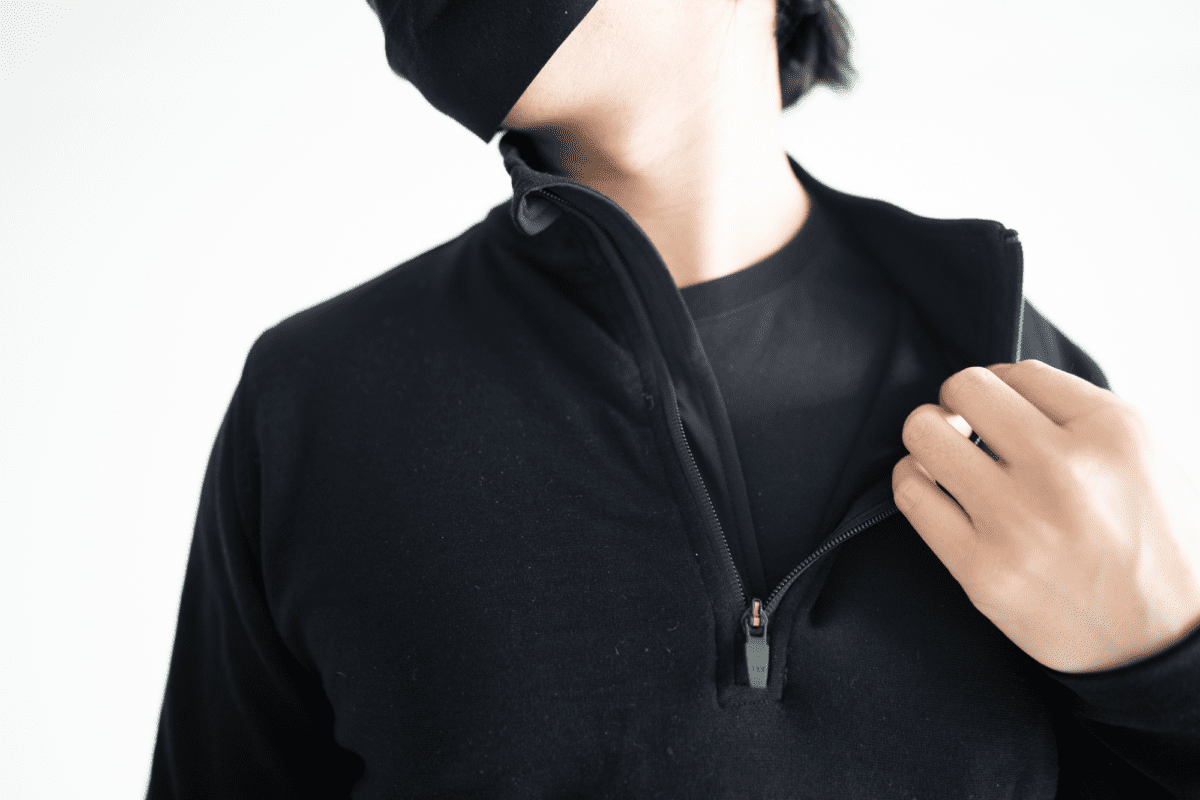 Apart from that, the pullover is a pretty straightforward piece of garment. While the texture is not as luxurious as 100% wool, it's negligible and I felt comfortable lounging with it all day. Although, since it's not a style that can be worn without any base layer, your skin won't be in direct contact with the fabric for the texture to matter much.
While it does offer some warmth, it does not offer the same amount of warmth as a hoodie or a fleece sweater. I would consider this light layering. It will work with temperatures no less than 64°F (18°C) although mileage may vary depending on your tolerance.
The real MVP of the pullover, to me, is that little flap that prevents the zipper from coming in contact with your neck.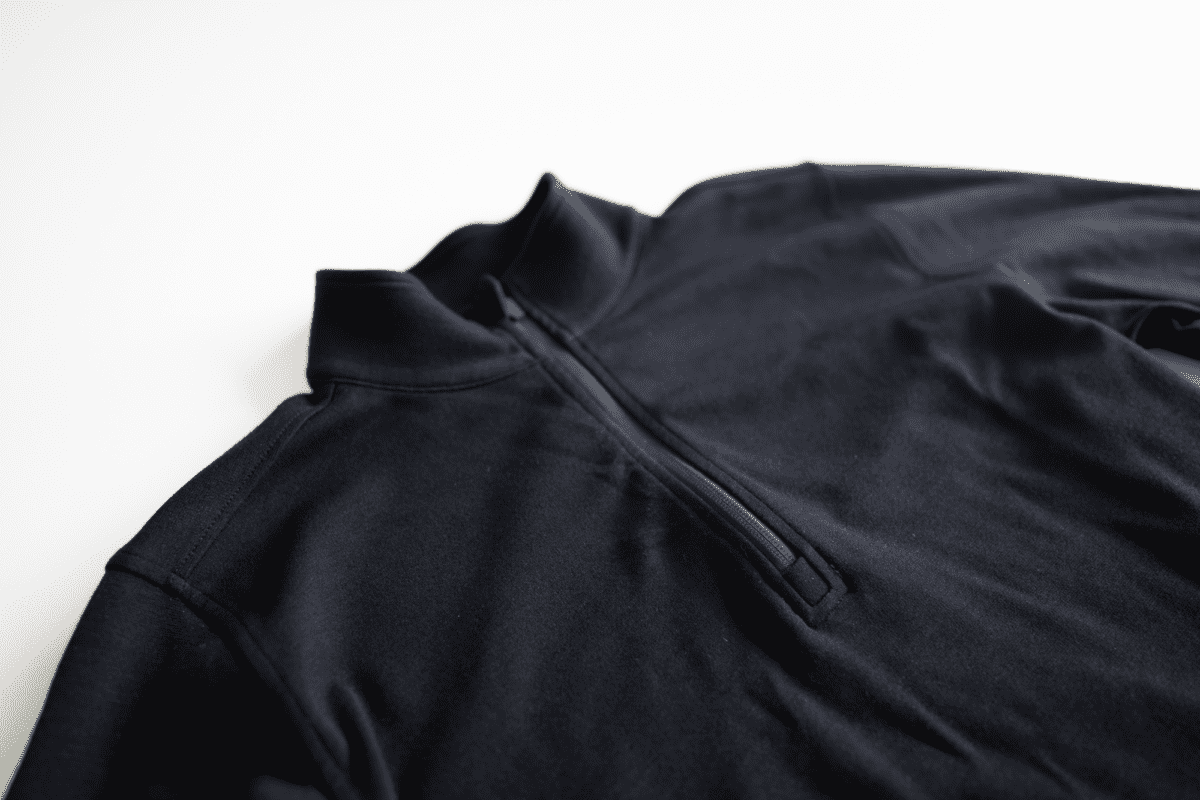 Conclusion
I've been a long-time fan of Wool&Prince offerings and they have yet to let me down. The Half-Zip Ponte Pullover is no exception. Even though the style is much more adult than I am used to, I find myself putting it on more than I expected, mostly due to it's solid construction and versatility of style.
For travel, the Wool&Prince Travel Hoodie might be a better option with pockets which are useful for travel. This pullover is more suitable for working adults, whether from the office or home.
Additional Images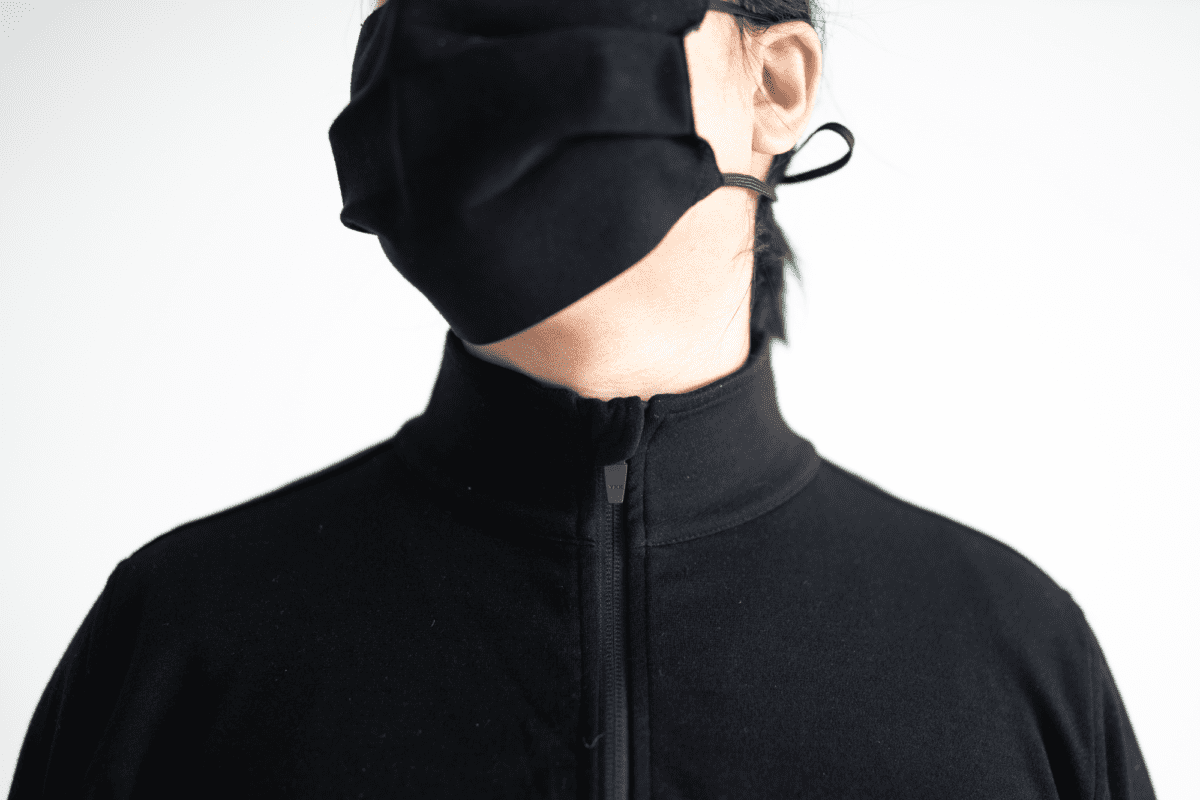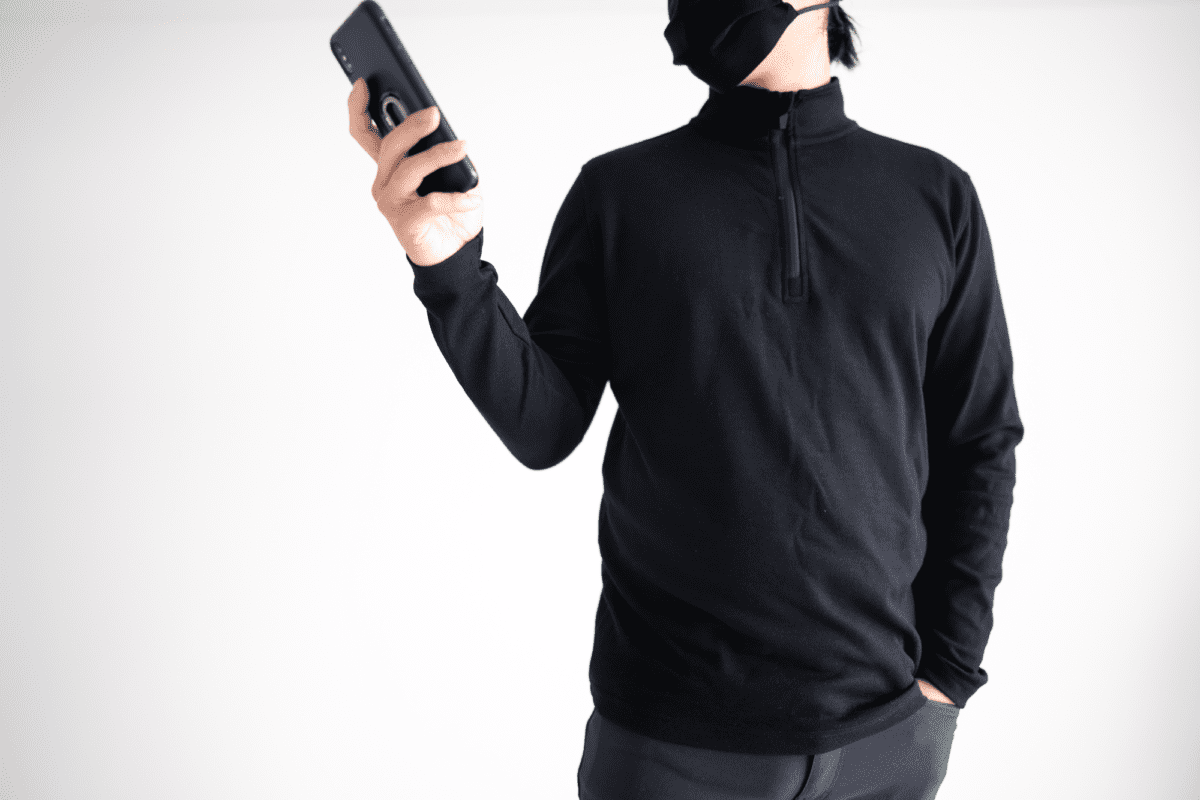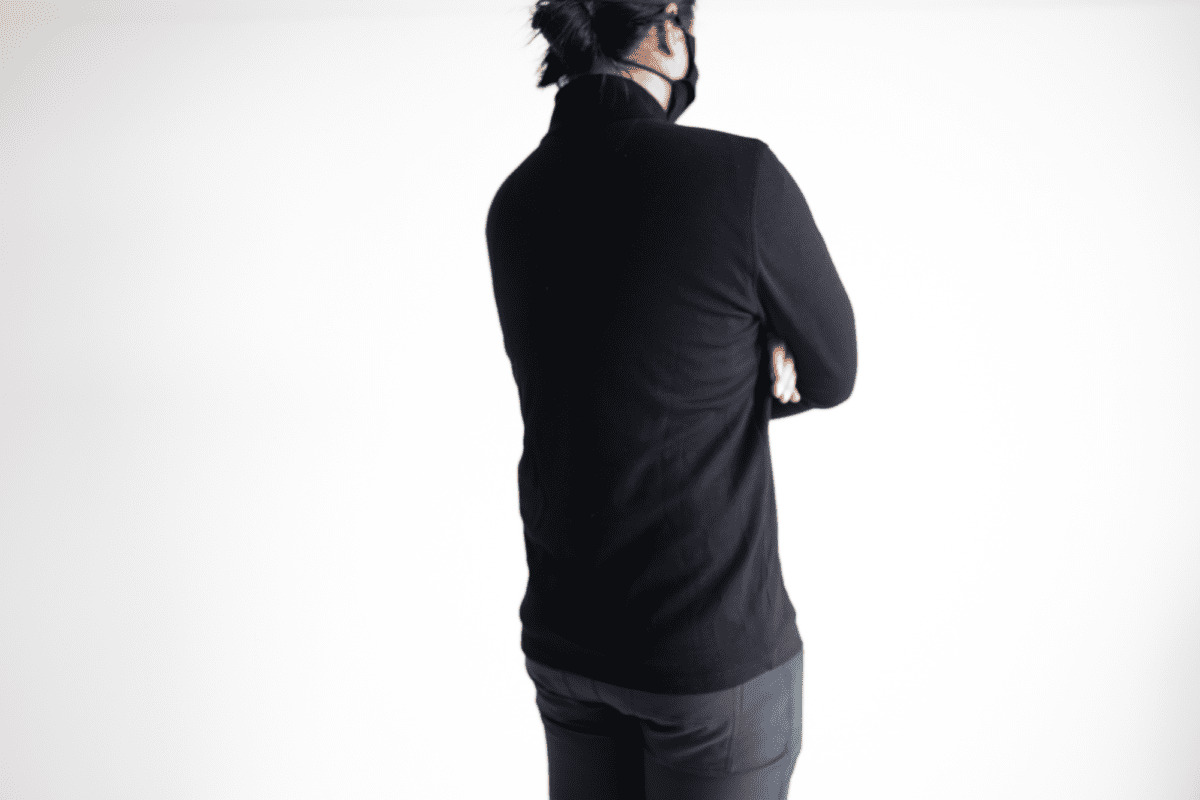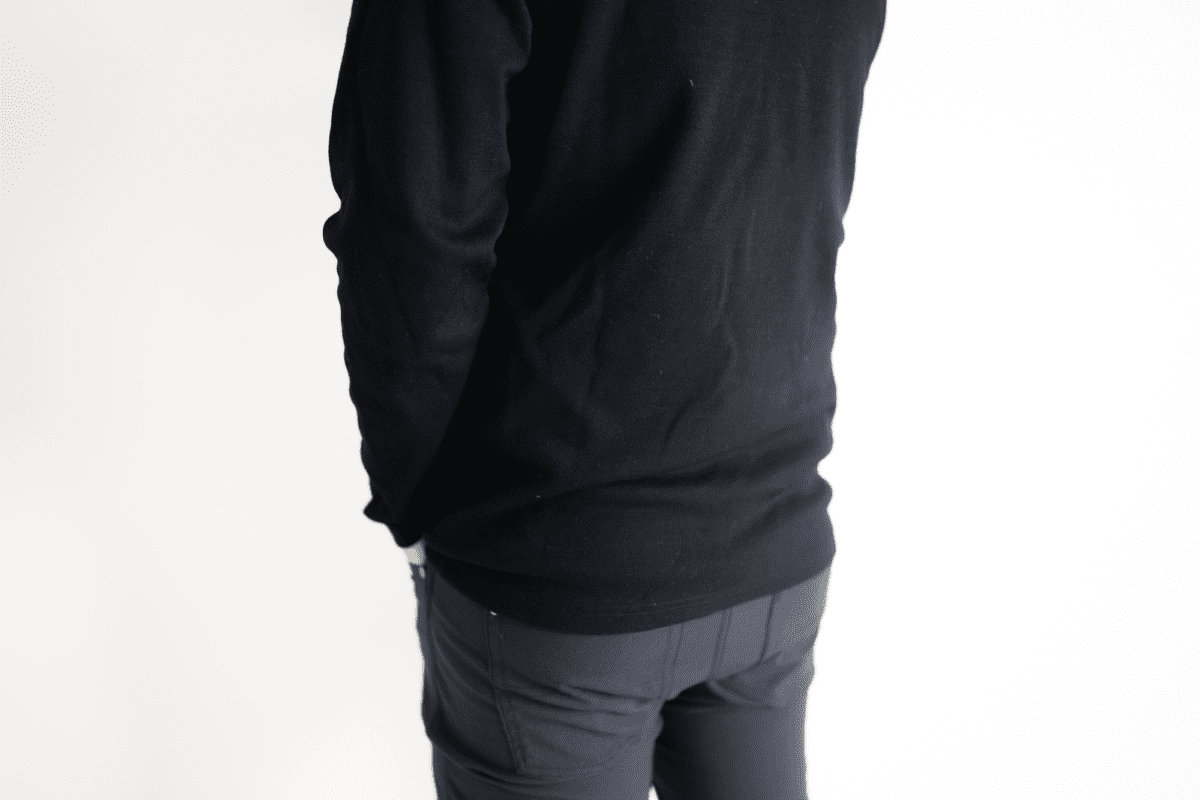 Like this review? See all of my in-depth reviews.
Also, consider supporting me by being a Patreon. Every cent given will go back into improving the content of this website.