This website is made possible by readers. I may earn a small commission when you buy through the links in this article at no extra cost to you. Learn more.
Details
Price $799 on vaerwatches.com
Made in Switzerland
Glass Double-domed Top Crystal, and a Sapphire Caseback
Movement Swiss Made ETA 2895
Case Dimensions 39mm diameter x 11.6mm thickness
Overview
Admittedly, the role of wrist watches is no longer one of function but style. After all, most of us default to our smartphones to tell time. While most watches offer a more convenient way to tell time than pulling your phone out of your pocket, the price often doesn't warrant the functional benefit.
Instead, modern men regard watches as an accessory matching their suit of the day. However, I am not one of these men. For me, the main purpose of wearing a watch is to tell time. Instead of changing up my wardrobe to match a certain style, a watch should match my wardrobe as it is.
Whether I go smart casual in my Outlier Futureworks to head into the office or go for a scroll in the park in my Wool&Prince Lounge Jogger, I want to reach for the same watch. This is the reason why I resisted high-end watches no matter how much I can appreciate the craftsmanship.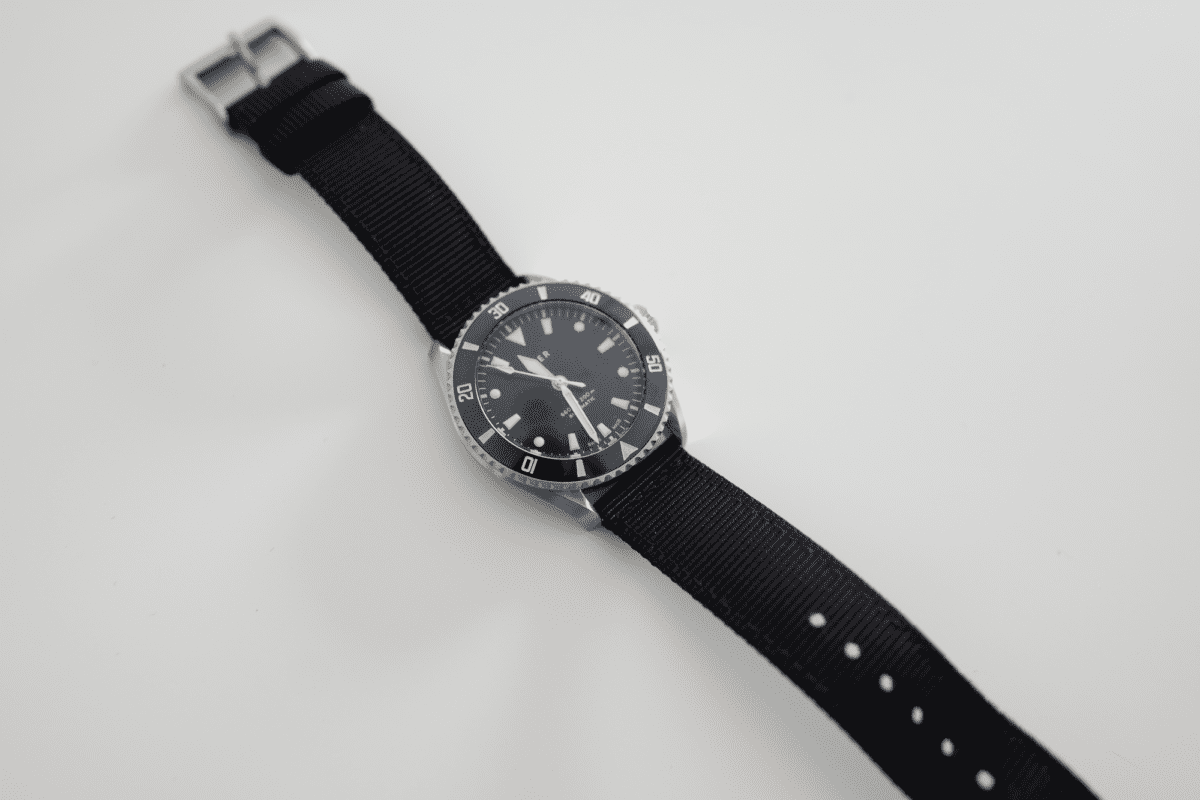 Vaer is a little different. They are no cheap made-in-China watches brought over and rebranded (looking at you, Daniel Wellington). Yet, they are not quite Omega or Rolex. Given that they are a relatively new brand, they fall into a category that resists luxury branding yet bring to wearers quality builds, made to last.
Having worn the Vaer C5 Field Watch for almost a year now, I felt like I wanted to move up Vaer's range to see what they bring, moving up the price scale. This is where the Vaer D7 Arctic White Swiss Diver comes in.
The Vaer D7 Arctic White Swiss Diver is a dive watch.
Short History of Dive Watches
Dive watches, as the name implies, were originally made for divers. Since these watches were designed for diving, water resistance was the main feature in dive watches.
Enhanced water resistance was patented in 1926, when Rolex founder Hans Wilsdorf came up with the Oyster case, which features screwed-down crown and caseback. These features have since been ubiquitous among dive watches even today.
But enhanced water resistance didn't qualify a watch as a dive watch. This leap to dive watches only came in 1932 with the Omega Marine. It was a watch that went deeper than any other watch at that time, tested at 73m in Lake Geneva.
Since then, several brands have produced their own dive watches, topping the record. Blancpain's Fifty Fathoms watch, in 1953, went up to 100m. Breitling's Superocean pushed that number to 200m in 1957. Rolex's Sea-Dweller in 1967 went to 610m water resistance. And finally, CX Swiss Military's 20,000 feet watch enters the world record for a water resistance of up to, you guessed it, 20,000 feet (6,100m).
But no one likes ads, so I got rid of them. If my articles helped you, I ask for your support so I can continue to provide unbiased reviews and recommendations. Every cent donated through Patreon will go into improving the quality of this site.
Style
Vaer, despite being a relative young company, knows how to design beautiful watches. Already evident in the Vaer C5 Field Watch, those design sensibilities carries forward, even in a more technically-advanced piece like the D7 Diver.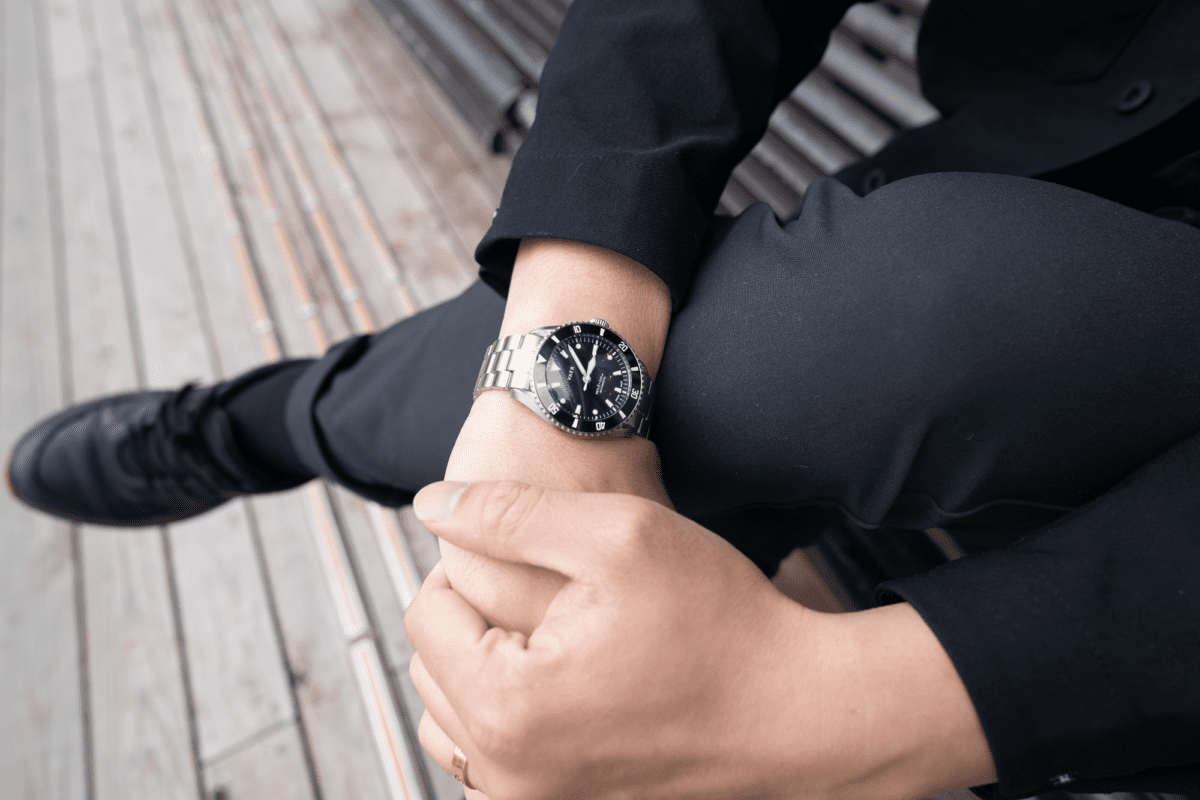 The black watch face surrounded by a ceramic bezel, encased with a satin brushed stainless steel case results in an understated, sophisticated design. It's an aesthetics that, as Vaer puts it, puts "$3000+ watches to shame".
As Vaer themselves proudly proclaim, this is a utilitarian watch from a utilitarian brand. There aren't any superfluous details and every design feature is intentional and contributes to the overall look.
I'm never one for gaudy huge watches so one of the best features is the slim profile of the watch. The 39mm case diameter provides good balance on my wrist. It doesn't draw too much attention, yet at the same time, looks impressive if one should notice.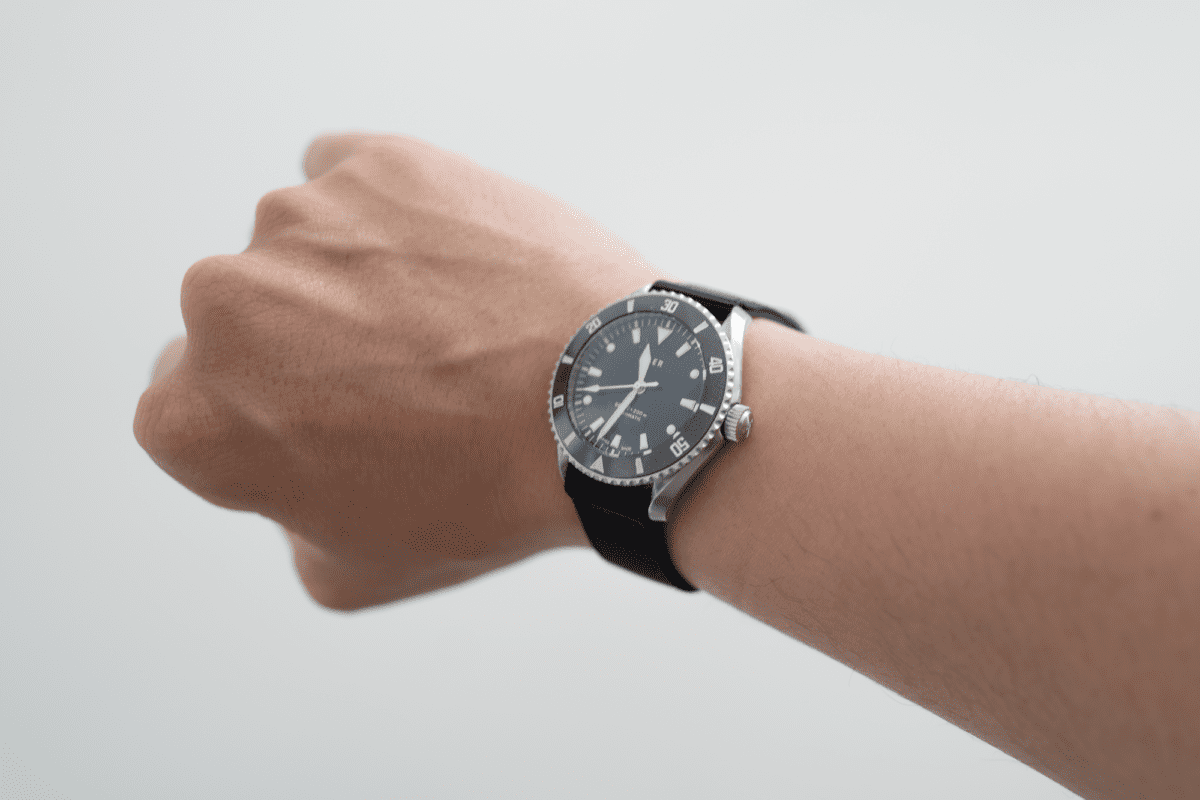 The softness of the double-dome crystal creates additional space between the dial and the crystal, resulting in a more streamlined profile by flushing closer to the bezel line.
Surrounding the crystal, the distinctive shine of the ceramic bezel elevates the look to a whole new level. I'm glad that Vaer opted for the ceramic over traditional steel bezels, even if the effect is subtle. If I could nitpick here, the alignment of the triangle on the bezel doesn't align perfectly with the 30 minute marker of the dial. It looks like it's just a little off to the left, even though it's hard to say for sure.
The dial is simple and is not filled with text and marks that might distract you. It uses a pencil hand for the minute and sword hand for the hour, inline with its classic styling.
Perhaps the most subtle "flex" is the exhibition case that shows the inner workings of the watch, which is both intricate and beautiful.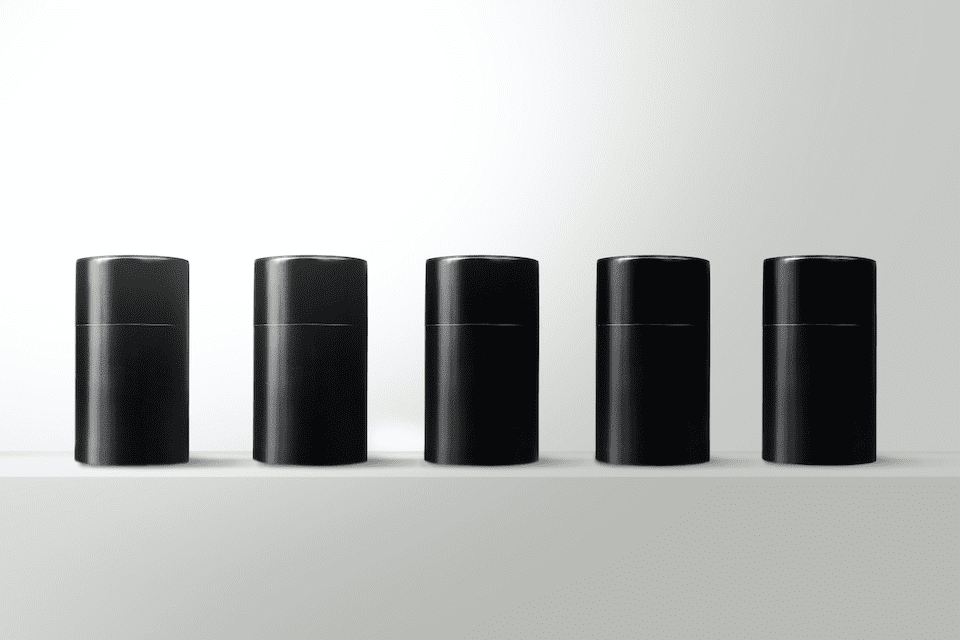 I found a 100 year old company that would create these heirloom quality canisters for me. They are handmade and will keep your tea leaves, coffee beans or anything that you need dry for years to come.
or read review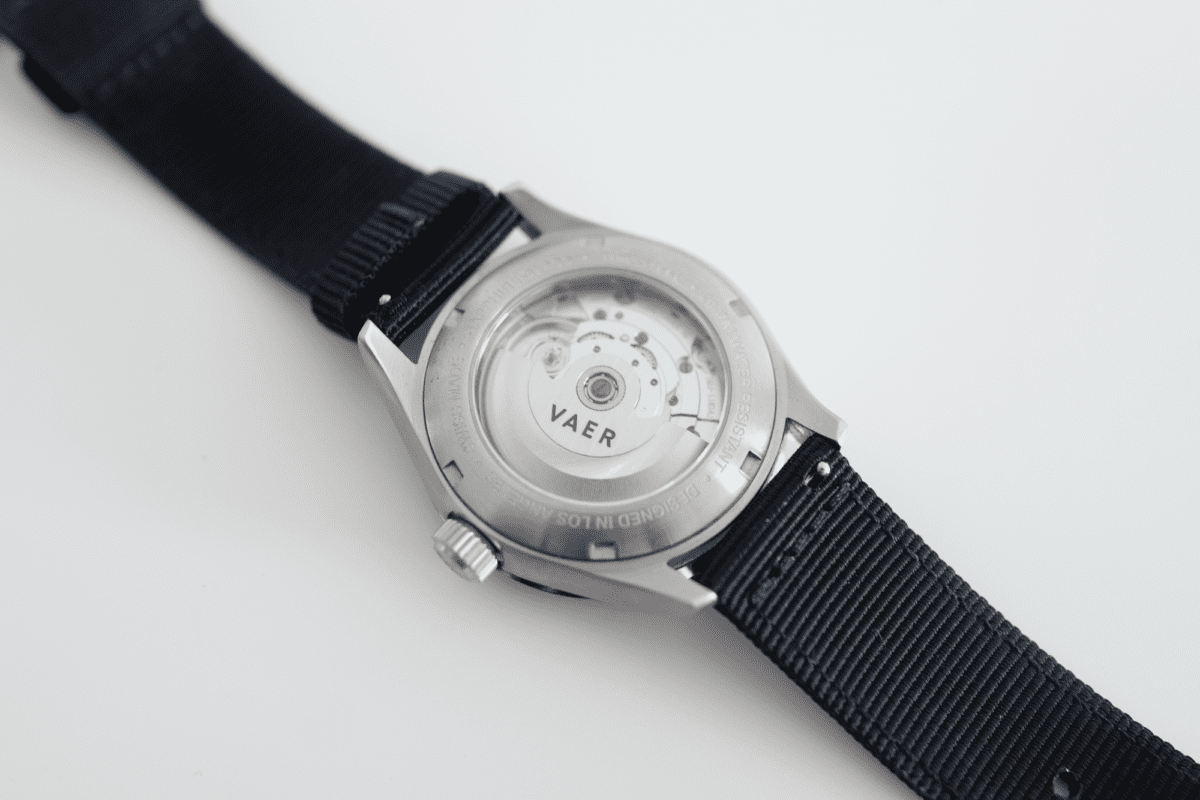 Each of these watch comes with a standard black diver strap and you can have a choice of second strap. The second strap is free if you choose either the nylon quick-release or nylon single pass straps. It costs an extra $50 for either the quick-release steel bracelet or the unlined Horween leather strap. And finally, a luxurious lined Horween leather is available for an extra $80.
I wore the standard diver straps for a few weeks before swapping it out for the quick-release nylon strap. The military styling of the nylon strap has grown on me over the past year wearing the C6 Field Watch and I didn't quite like the look of the rubber on the standard one.
The style of the Vaer D7 is timeless and I have little doubt that it will still look relevant and good in 20 years time.
Specifications
For a device that does the simple job of telling time, there are surprisingly many design decisions that goes into it.
Movement
If you take a look at Vaer's dive collection, you'll notice two distinct models—the D5 and D7. The number differentiates the location where it is made. The D5 is made in America and D7 is made in Switzerland.
The D7, being made in Switzerland, naturally carries a Swiss movement, specifically the Swiss ETA 2824 Automatic. Why does the movement matter?
A watch's movement is the engine of a watch and ETA is the name of the company that have been these movements since 1793. As a movement maker that have been around for a long time, ETA is a definitely a name to look out for in a watch's specifications.
There is little functional difference between a made-in-USA and made-in-Switzerland watch so the extra $200 for the D7 is just so that you could tell others and yourself you have a Swiss-made watch. To some watch enthusiasts, that $200 can be well worth it.
This is a manual movement, meaning that no batteries are required, but you have wind it by hand every other day or it will stop moving.
Double-Domed Glass
The glass used on the face and the exhibition back is sapphire glass. Sapphire glass is simply the best kind of glass available now and used on most high-end watches. What's unique about the top crystal is that it's double-domed.
The main reason why makers adopt double-domed glass is because it gives the same thickness across the whole arc of its curved surface, resulting in minimal distortion and wide viewing angle.
The dome shape is also stronger than a flat surface, which is part of the reason why it's used for dive watches which needs to withstand high pressure.
Ceramic Bezel
The way you are supposed to use the bezel is to turn the top arrow to align with the minute hand and that will indicate to divers how long they have been underwater. Of course, sophisticated ways of keeping track of time underwater are more widely used now.
The bezel on the D7 can only be rotated uni-laterally. Bezels were originally rotatable both ways but unidirectional rotations was introduced as a safer way to track bottom time so that if it's accidentally moved underwater, it will shorten the dive time instead of lengthening it.
The bezel is ceramic with lume. Ceramic bezels are extremely durable and scratch resistant. The alternative is the more run-of-the-mill steel bezel.
The only downsides of ceramic bezels are the higher cost of replacement and the possibility of shattering upon high impact, although extremely rare.
20ATM Water Resistance
Vaer, as the utilitarian brand that they are, resisted the race to see who can go to even further depths. After 200m water resistance, further resistance will just result in higher cost and offer no practical benefit unless you are James Cameron planning your next trip in the Challenger Deep.
20ATM means "20 Atmospheres" which means it can withstand 20 times the normal air pressure at sea level. When you submerge underwater, the water pressure increases about 1 atmosphere every 10 meters you go. Therefore, 20ATM means that your watch is resistant up to a depth of 200 meters.
While a 200 meter on non-dive watch is usually not recommended to dive with as there are a variety of factors that affect water resistance like temperature, age and wear. However, since dive watches are designed specifically for diving, you are safe to dive with this keeping in mind the 200 meters rating.
Usage
The watch, as you might expect, feels like a premium piece of gear on your wrist, yet not so much so that it catches the attention of crooks.
One thing that stands out to me about the Vaer D7 Artic White Swiss Diver is its versatility. Switch up the straps easily with quick-release and you can pretty much match any occasion. Steel bracelet for nicer events and nylon one for just about everything else. I wear this to the gym, to the mall and to the bar.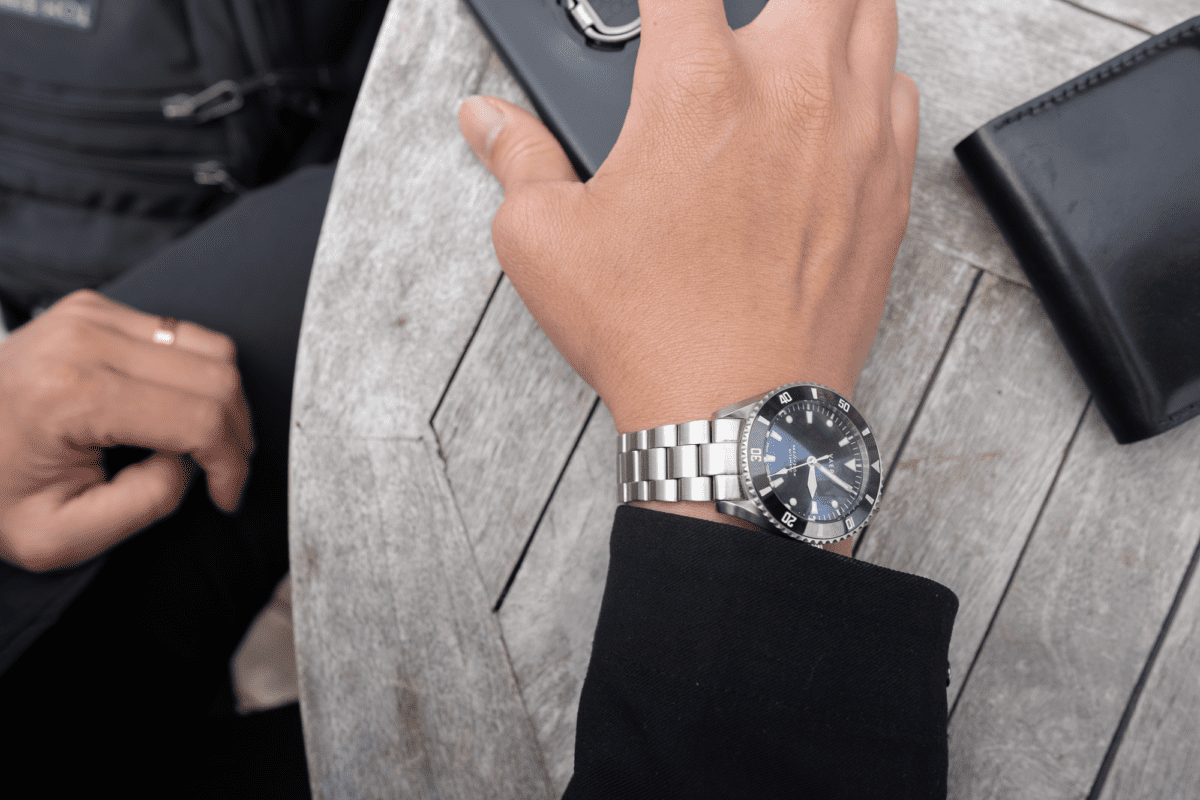 The nylon strap is, by far, my favorite option. However, it's stiff out of the box and requires breaking in. I am also unfortunate enough to be between sizes that it feels a little loose at the tightest setting I can close it at.
The watch lume is nice and bright, letting you tell time in the dark. Although old habits die hard and I find myself reaching for my phone in the dark, only to remember I have my watch on.
While the bezel works well to bring together the aesthetics, I don't use it, nor can I think of a use for it. Diver's these days have sophisticated equipment that lets them keep track of how long they have been underwater, so the bezel's purpose is mostly aesthetical.
Conclusion
Even at almost $800, the Vaer D7 Arctic White Swiss Diver Watch is a steal. The craft and materials and design choices puts $3000 watches to shame. This watch is perfect for those looking to move up from the under-$200 range of watches like Vaer's own C5 Field Watch.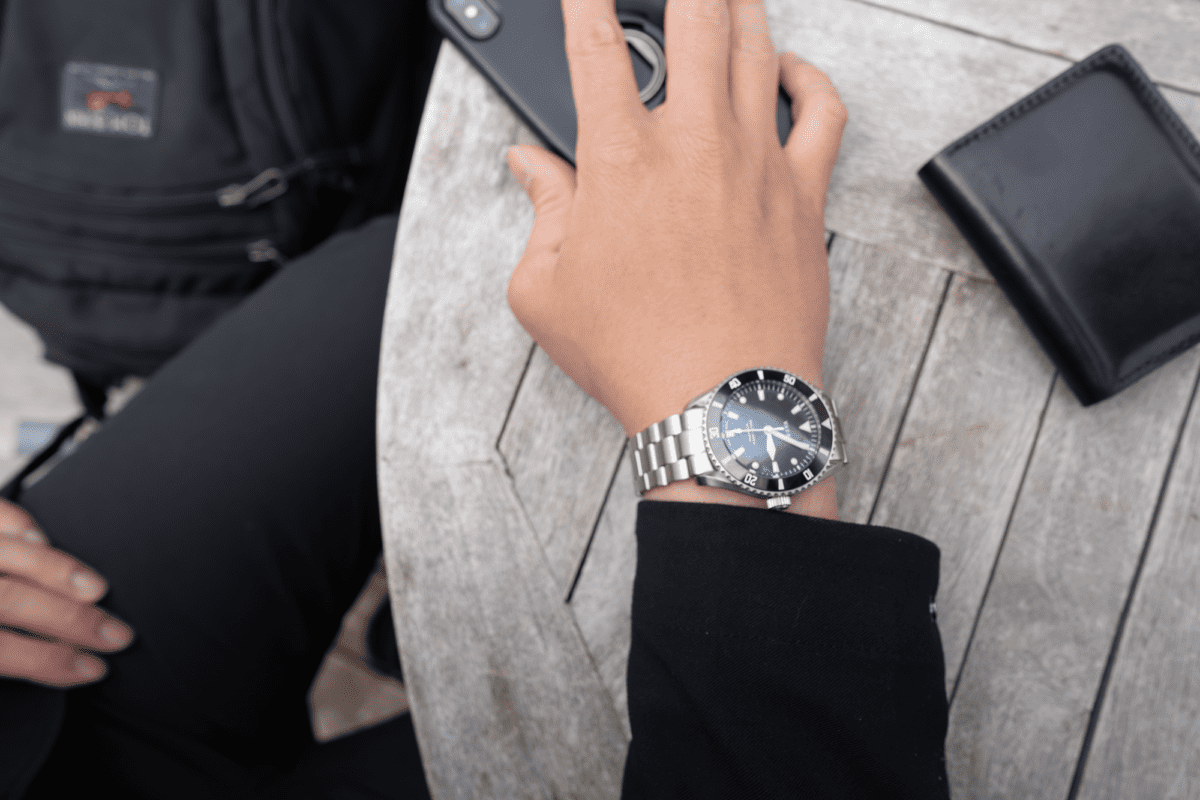 Especially for someone like who is not interested in collecting high-end luxury watches, this would possibly be the end game for me as it has all the fittings you can expect from a $3000 dive watch.
Additional Images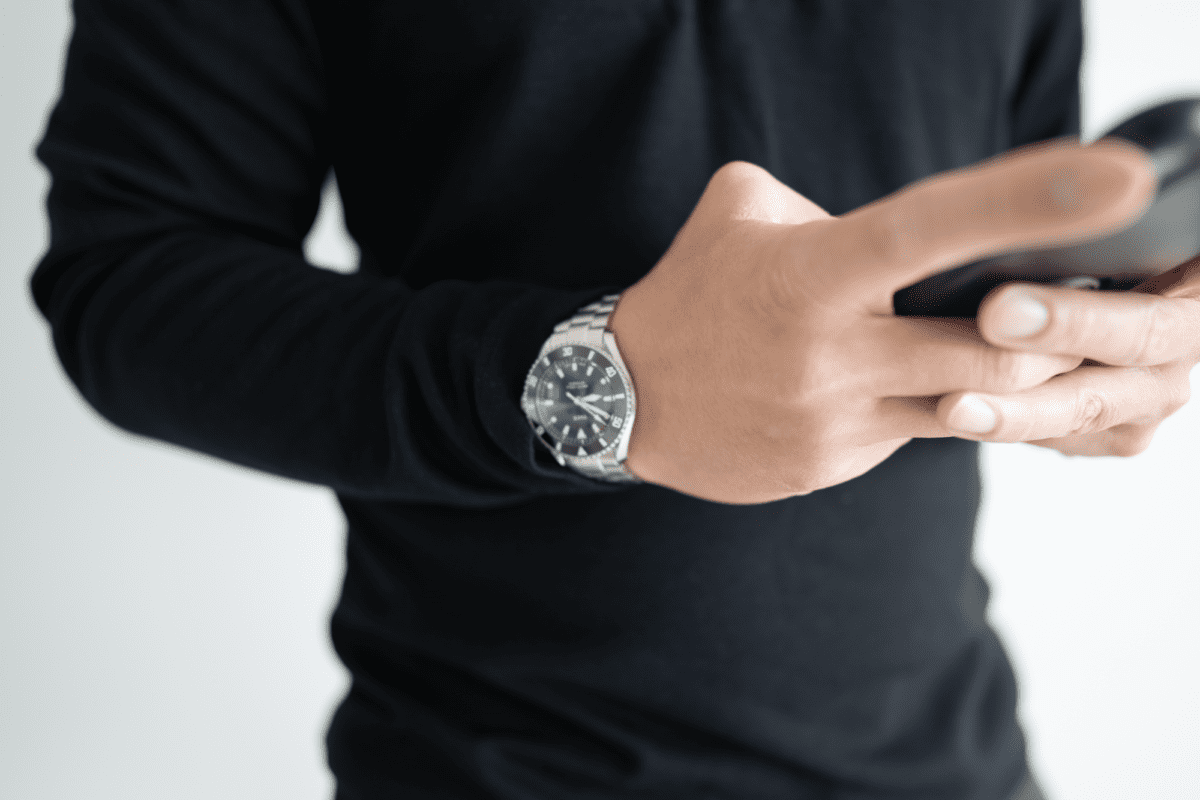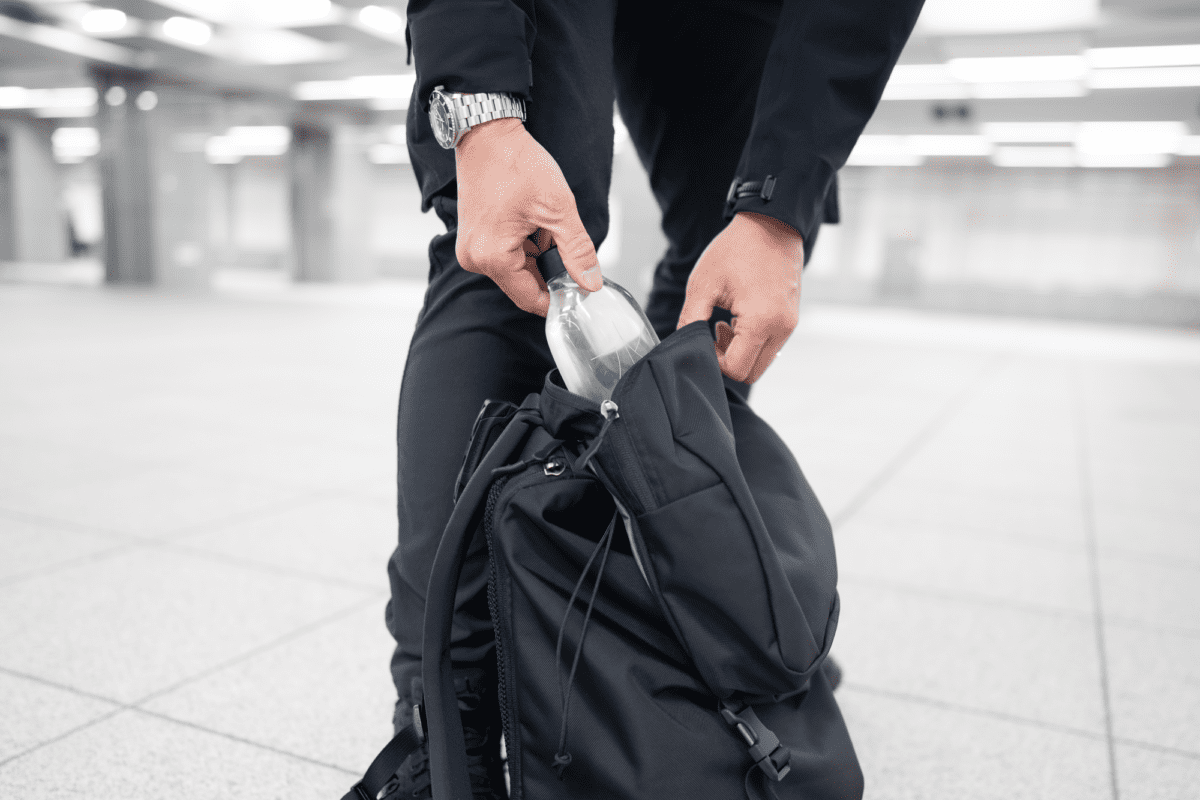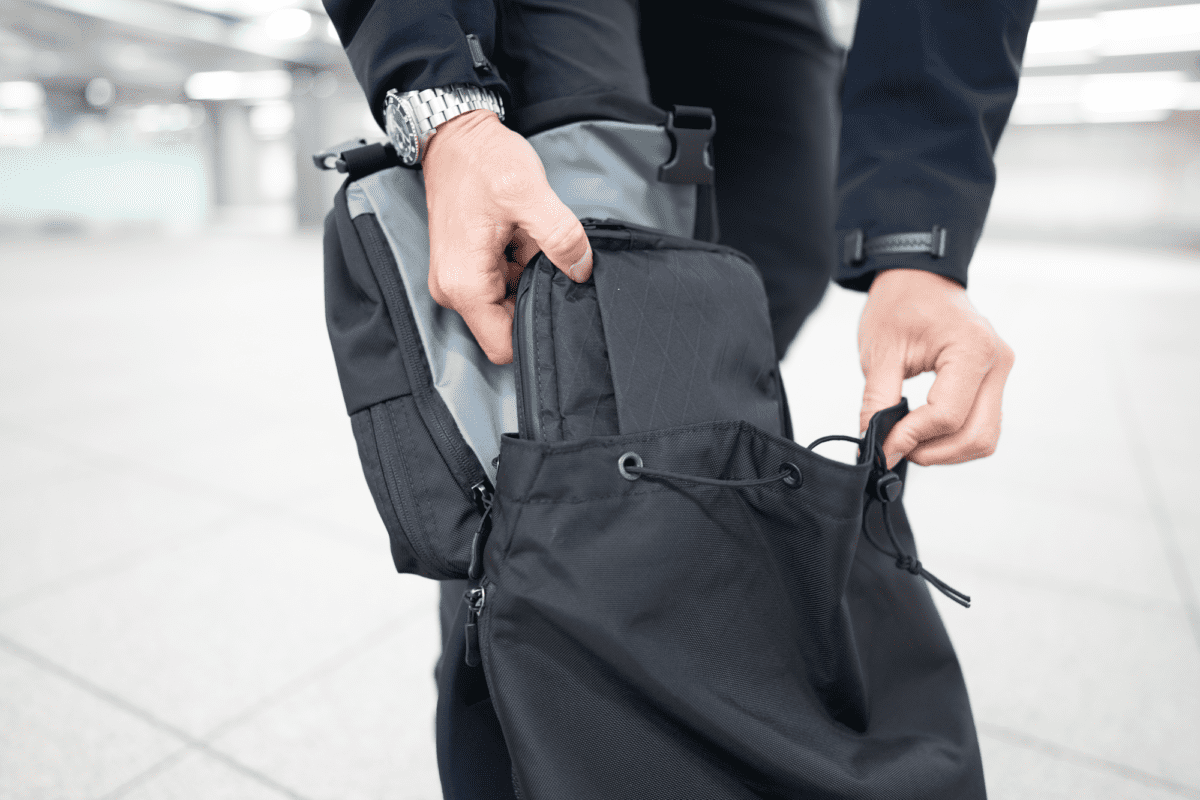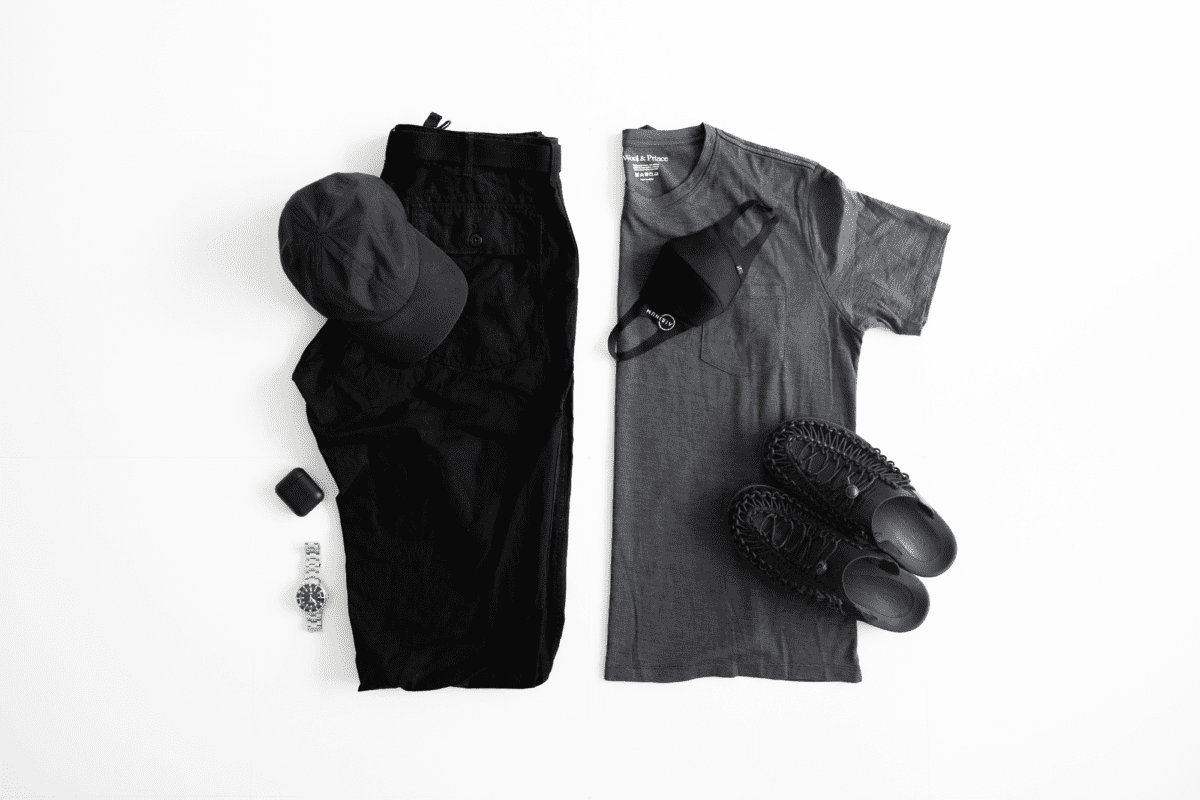 Like this review? See all of my in-depth reviews.
Also, consider supporting me by being a Patreon. Every cent given will go back into improving the content of this website.