This website is made possible by readers. I may earn a small commission when you buy through the links in this article at no extra cost to you. Learn more.
Did you know that the Tortuga Outbreaker was the first backpack I reviewed on this website? Over a hundred product reviews later, I feel like I have come full circle with the new Tortuga Prelude Daypack review.
Details
Price $75 on tortugabackpacks.com
Dimensions 17" (43.2cm) x 10" (25.4cm) x 6" (15.2xm)
Volume 16.7L
Weight 1.3lbs (0.58kg)
Materials 450D recycled polyester with matte TPU coating, YKK zippers, Duraflex buckles
Made in Vietnam
Overview
Tortuga is a minimalist brand. Up till the Prelude, they have only two lines of backpacks, three if you count their first release which is the predecessor to the Outbreaker. And with just the two lines, they've come this far.
The Tortuga Outbreaker is the most premium backpack from Tortuga, at $269 for the 35L and $299 for the 45L. The Setout comes in as the next tier at $179 for the 35L and $199 for the 45L. Since $300+ backpacks is not a realistic price point in this climate of travel restrictions, the Prelude is the natural next step in their product line up.
The Prelude is a budget line for travelers. As Tortuga puts it, if the Setout is "just right", the Prelude is "just enough". In that collection, the Daypack is the "just enough" pack you bring along on your travels for daily carry.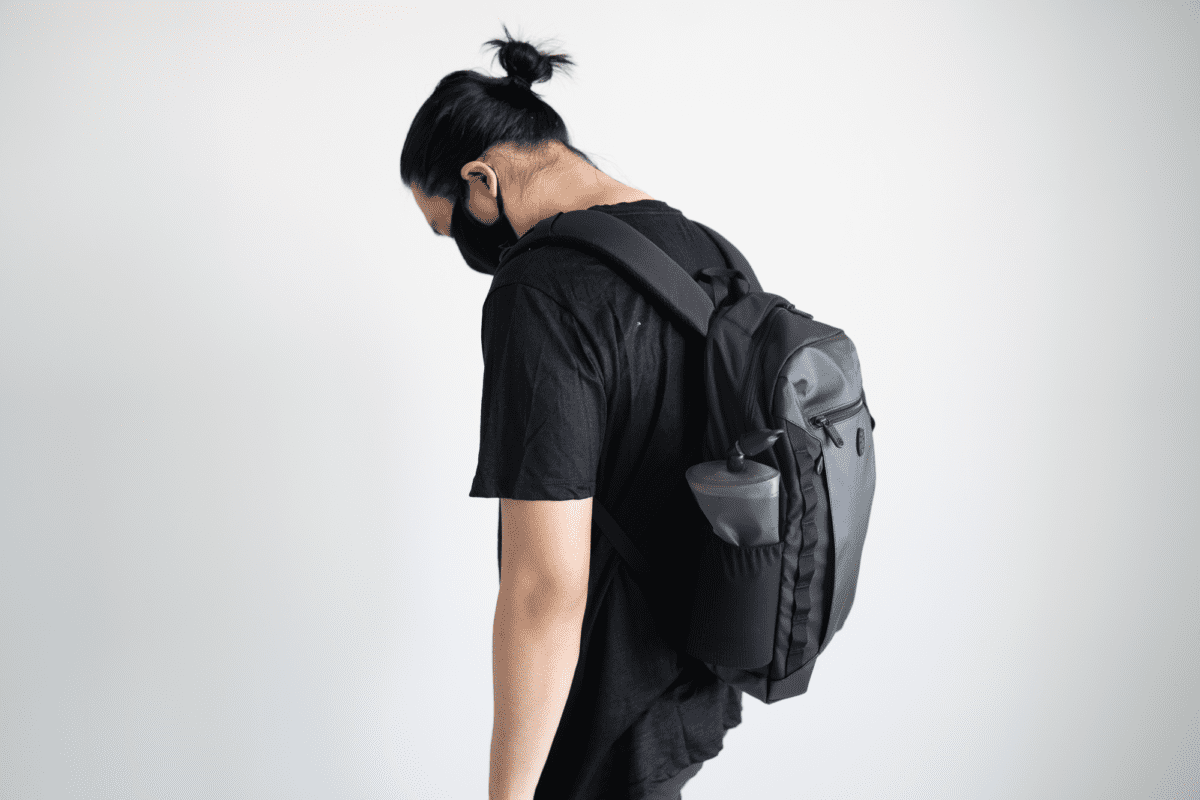 Style
The Tortuga Prelude Daypack has the signature Tortuga look. Like Tortuga's other offerings, the design is simple but not strictly minimalist like the Black Ember Citadel Minimalist Pack or the Veilance Nomin Pack. Tortuga's products often give a boisterous impression despite the subdued color and muted details.
Like all of Tortuga's backpacks, the Prelude Daypack comes in only one color—black. As someone with a wardrobe full of black clothes and backpacks, I'm not complaining. Even if you don't wear exclusively black as I do, black is objectively the superior color for travel backpacks. They look stylish, look clean even if a little dirty, and keeps a low profile.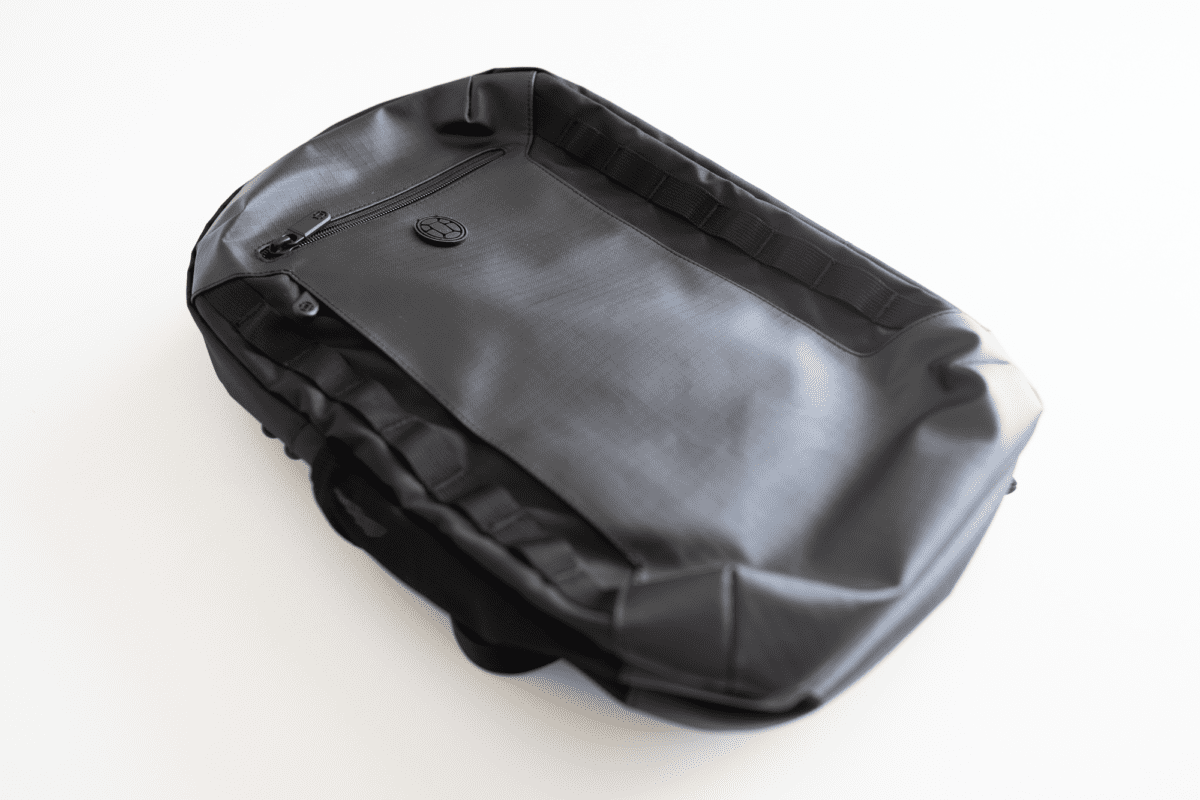 The front consists of a large patch of recycled polyester down the middle. While it has a matte coating, there's still more of a sheen on it compared to the surrounding fabric. On the middle near the top, is a relatively sizeable "tortoise-shell" Tortuga logo.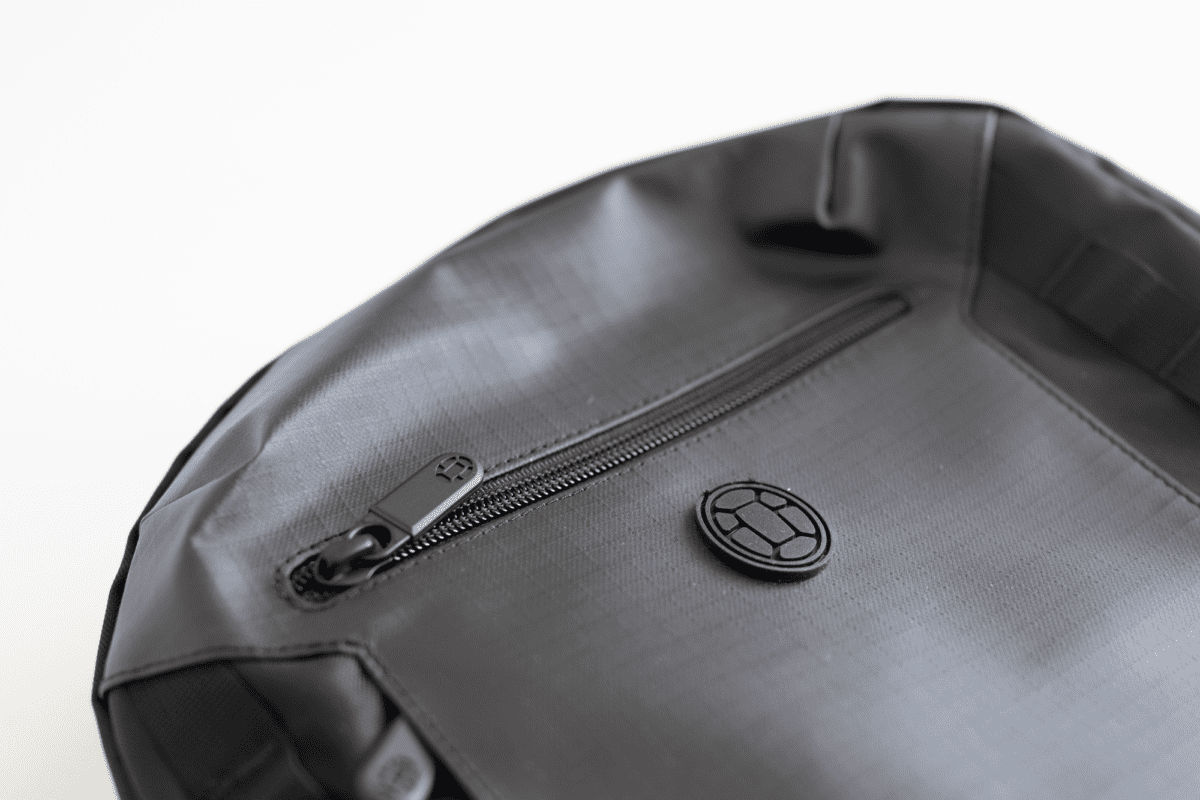 Apart from the branding on the front, the zippers are also branded with the same logo. On the inside, is a somewhat gaudy print that reads, "ON YOUR TERMS", which is Tortuga's motto.
Along both sides of the middle patch, there's a row of molle-style loops for a hint of a military look. There's a water bottle slot on one side, but it's flat and doesn't take away from the streamline look without a bottle.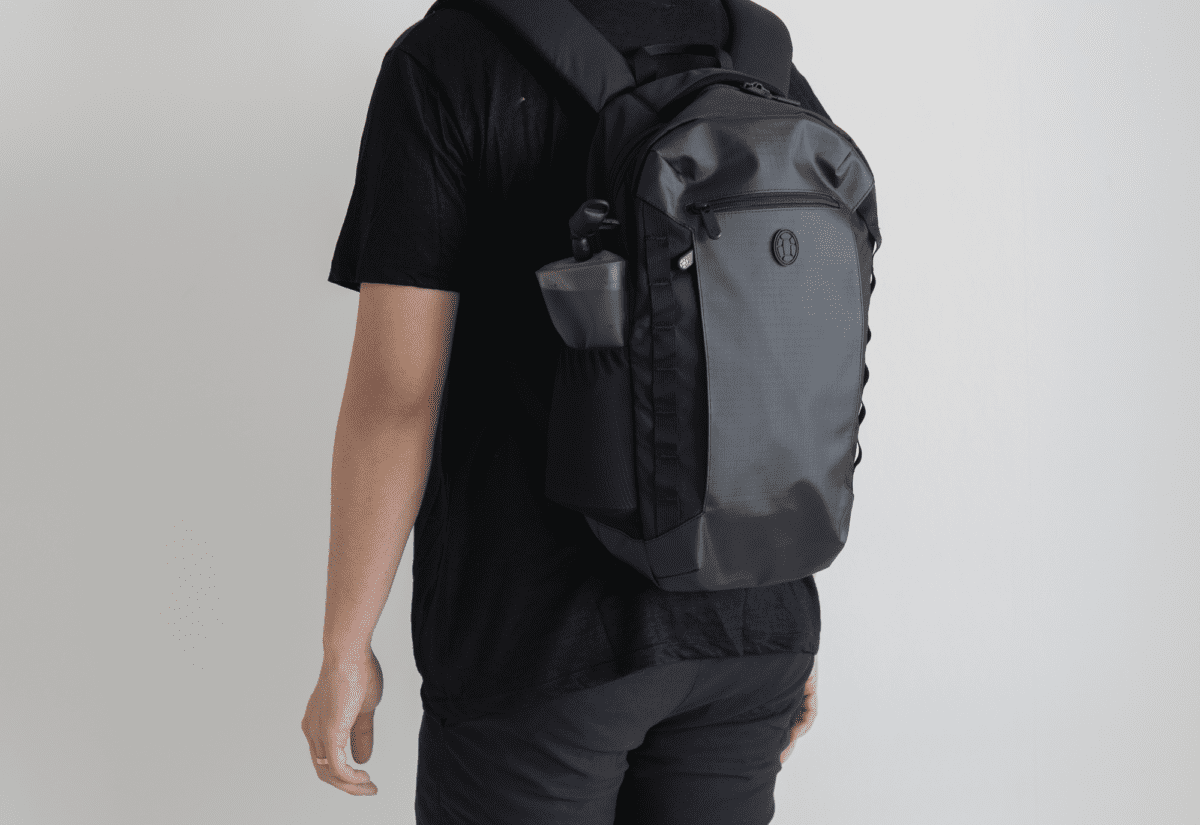 For someone with a 6ft frame like me, the daypack is proportionately small, especially when not fully packed. I look a little like an oversized preschooler. I don't think this is something I can carry off when I'm not traveling since I give less fucks when I do.
But no one likes ads, so I got rid of them. If my articles helped you, I ask for your support so I can continue to provide unbiased reviews and recommendations. Every cent donated through Patreon will go into improving the quality of this site.
The Daypack comes with some heavily padded top and side handles, as well as shoulder straps. Most daypacks, like the Minaal Daily Bag, would opt for less material for this size of the pack.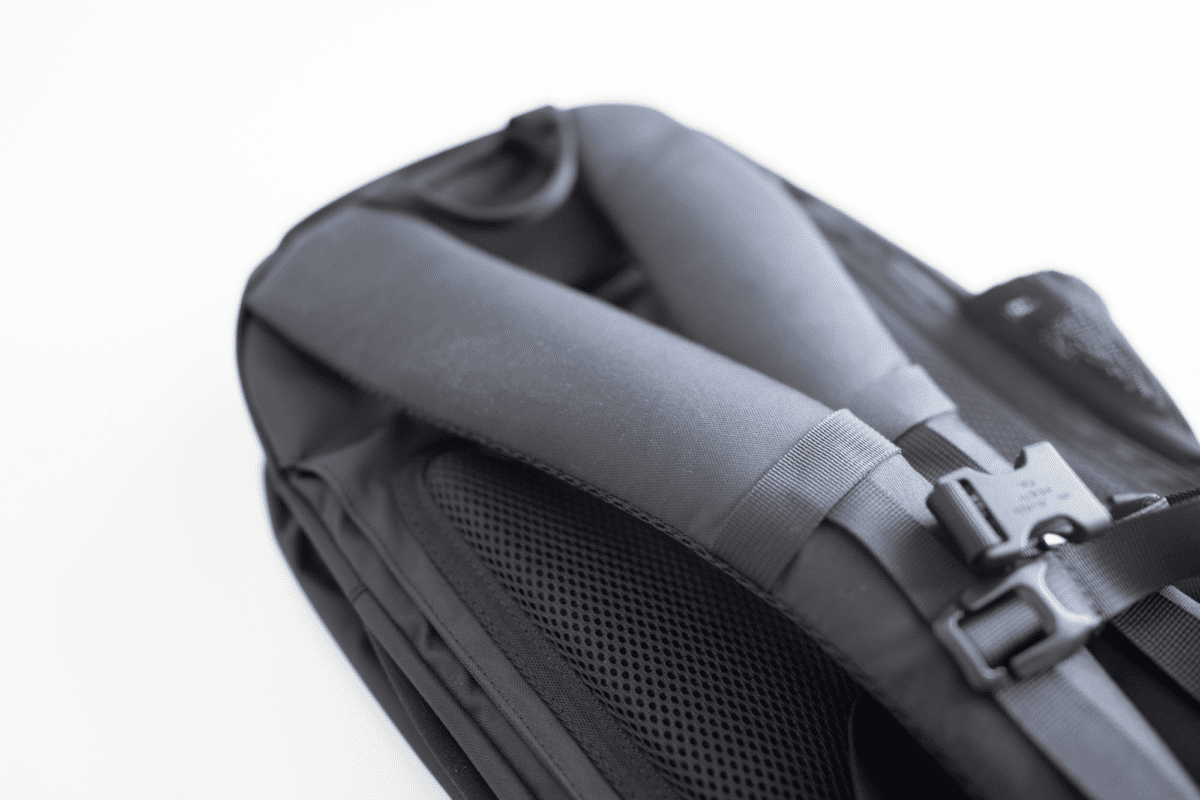 This is why I find it interesting that Tortuga would choose to include the unnecessary amount of padding. I usually have no problems with more padding except in this case where the padding looks excessive compared to the size of the pack.
I'm comparing this to backpacks like the Minaal Daily Bag which has virtually no padding, but still feels comfortable with a larger capacity.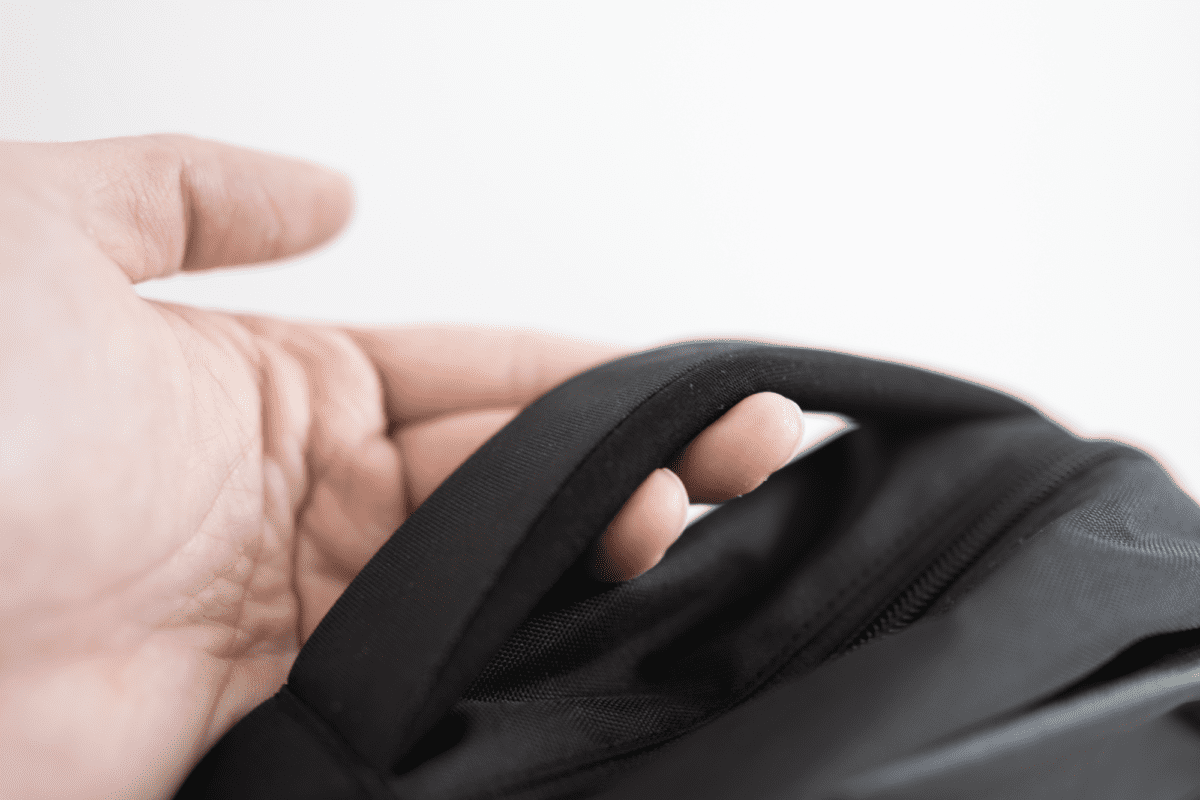 Material
At $75, I don't really expect anything much from a backpack at that price point. But, Tortuga employs a smart selection of materials. While not as hyped as names like Cordura, that are likely to offer no practical drop in quality for most use cases.
The outer material uses a 450D recycled polyester. It's supplied by REPREVE, a leader in the recycled fabric industry. They take post-consumer plastics like plastic bottles and wash, chop, melt, and finally made into yarn.
Mills then weave this into a durable fabric that dyes well and weighs less than traditional fibers like cotton and leather. It resists wrinkles, shrinkage, mold, mildew, and stains. If you not too sure about this recycled material, you'd be assured to know that the exterior of the Setout Backpack, as well as the inner lining of every Tortuga backpack.
The zippers are crème de la crème of backpack zippers, YKK from Japan. The ones for the main compartment are the lockable types like those found on the Minaal Daily Carry 2.0.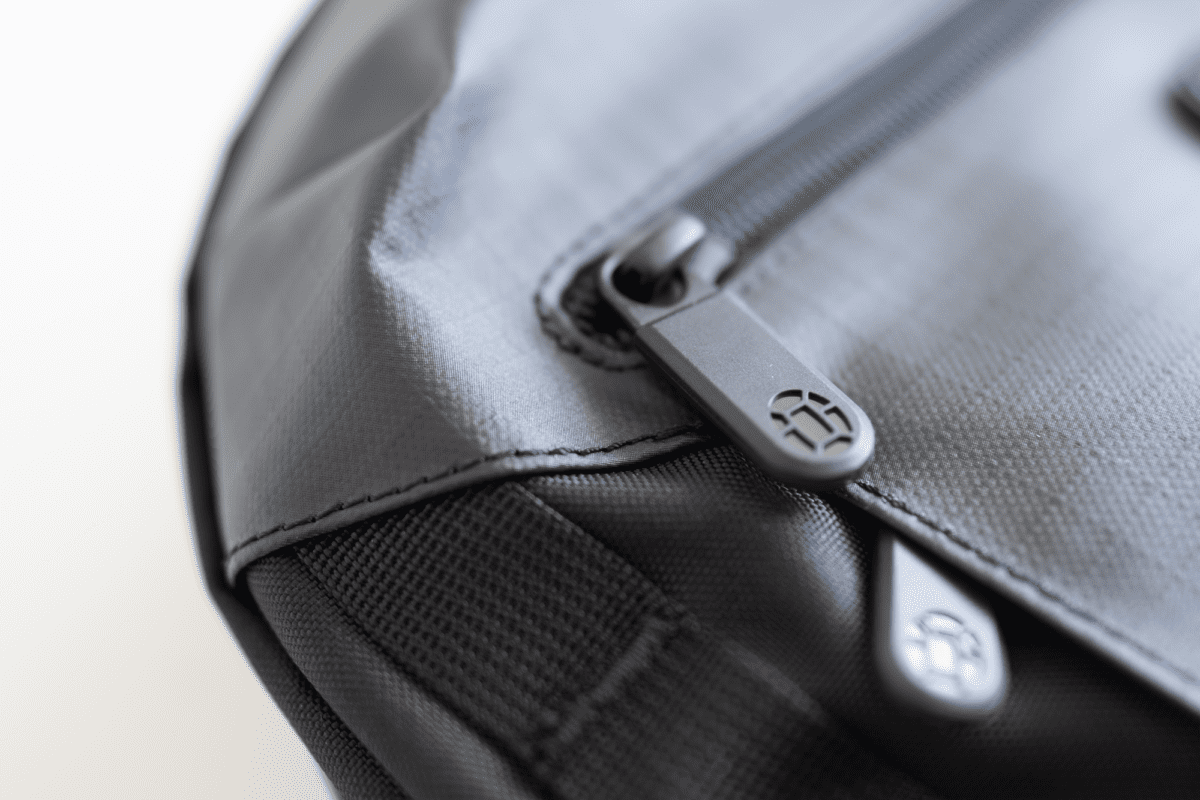 The buckles are made by a company that I see more and more. Duraflex for hardware, like YKK for zippers, is slowly coming up as the plastic hardware brand for backpacks.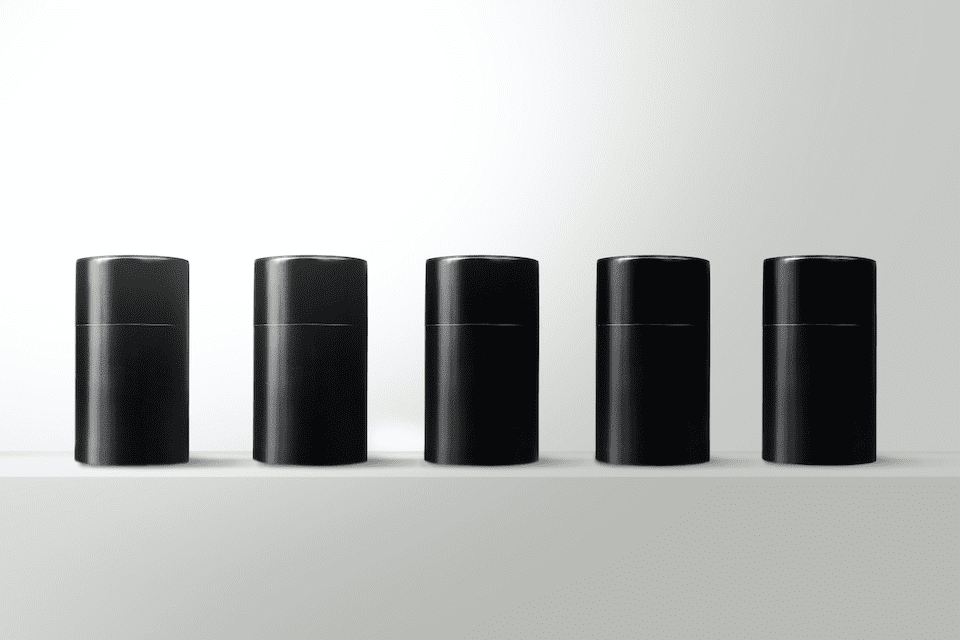 I found a 100 year old company that would create these heirloom quality canisters for me. They are handmade and will keep your tea leaves, coffee beans or anything that you need dry for years to come.
or read review
For a budget option, the Tortuga Prelude Daypack packs some pretty solid material selection. The durability and quality of the materials is comparable to many of the non-budget options out there.
Usage (and Organization)
For a pack this small, there's an adequate amount of organization. While the current pandemic didn't allow me to travel for this Tortuga Prelude Daypack review, I was able to carry it with me daily, working in cafes around my home.
The front has a quick access pocket that's deeper than most. Also on the front, a zip down the left side reveals a slot for a tablet.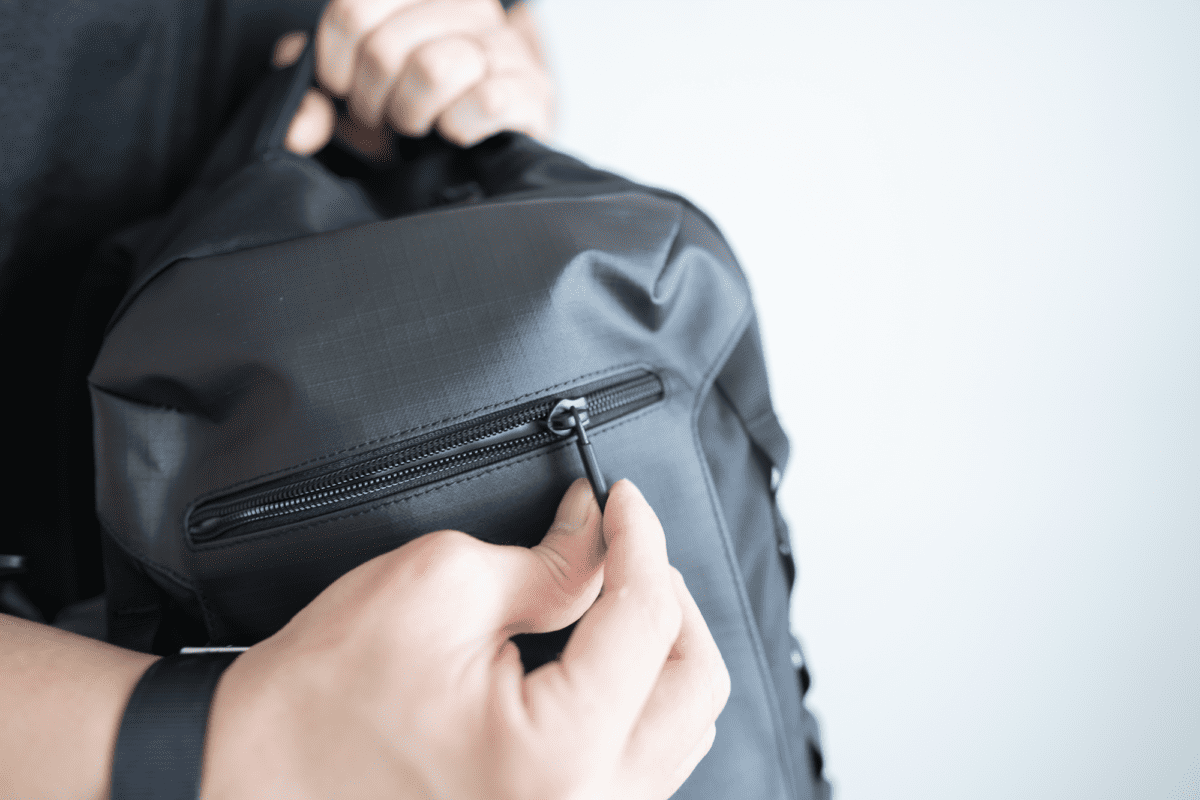 The main compartment looks deceivingly small, largely because of how the sides extend when packed. It holds up a 15-inch MacBook Pro. If you don't mind a snug fit, it'll also fit the laptop with a laptop cover like the TOM BIHN Cache.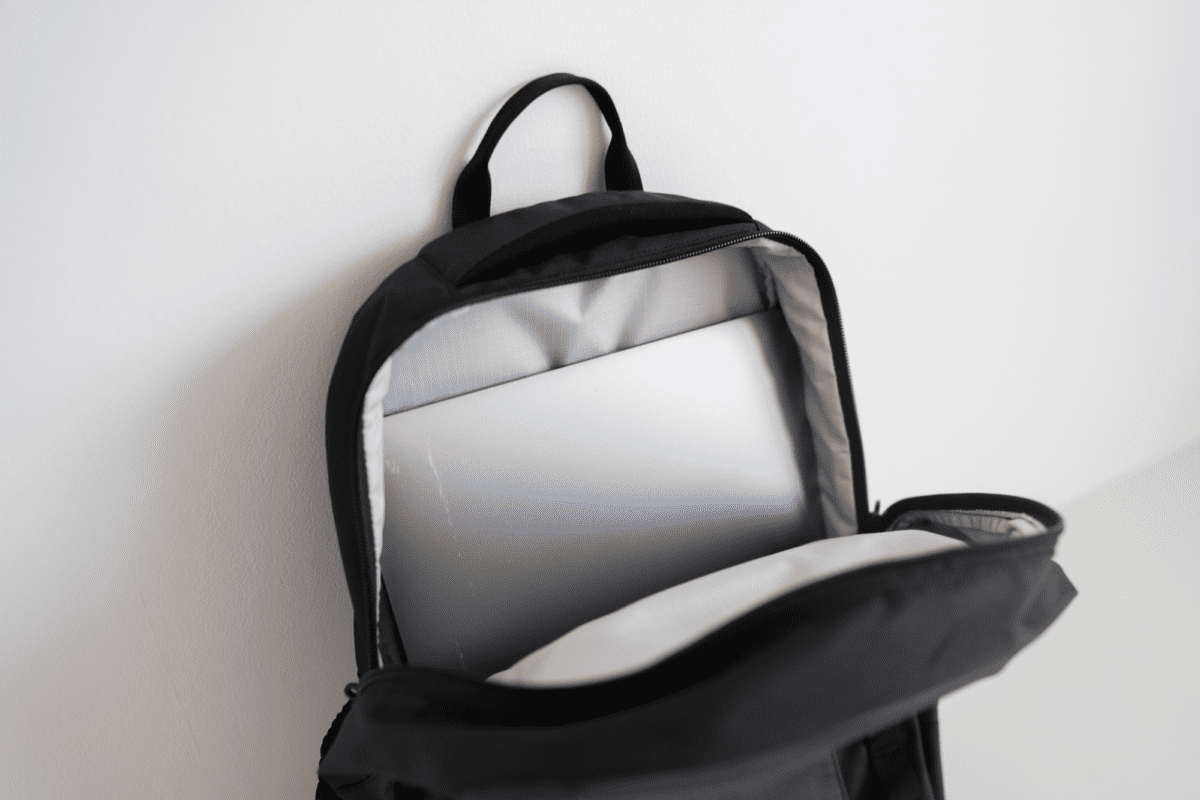 As mentioned before, the padding on the shoulder straps, back and handles are excessive and is unnecessary given the weight that you'll be carrying in a pack this size.
In fact, the padding is probably what made the Tortuga Prelude Daypack unfoldable. While it's small enough on its own to fit into most travel backpacks, being packable is just great for optimizing all the space in your main carry.
In the same line of thought, the sternum strap included is also unnecessary given the size of the pack.
The loops one the front of the pack is meant to give you a certain degree of customization and storage option outside the small pack. But, I find that putting anything on the outside takes away from the sleekness of the pack and generally don't do so.
Conclusion
I thought that the Tortuga Prelude Daypack is a brilliant backpack at that price point. It's compact to pack away, but yet spacious enough to carry all of your daily essentials.
The padding on the shoulder straps, handles, and the back are excessive, but that's not really something to complain about.
For me, the biggest deal breaker might come down to the size. The size is proportionately too small for my 6ft frame and would not be my first choice for an everyday backpack for when I'm not traveling.
This effect is not as bad when it's fully packed but packs like the Able Carry Daybreaker or the TOM BIHN Daylight Backpack are much more proportional choices.
Of course, this highly depends on the size of your frame or how particular you are about aesthetics.
Additional Images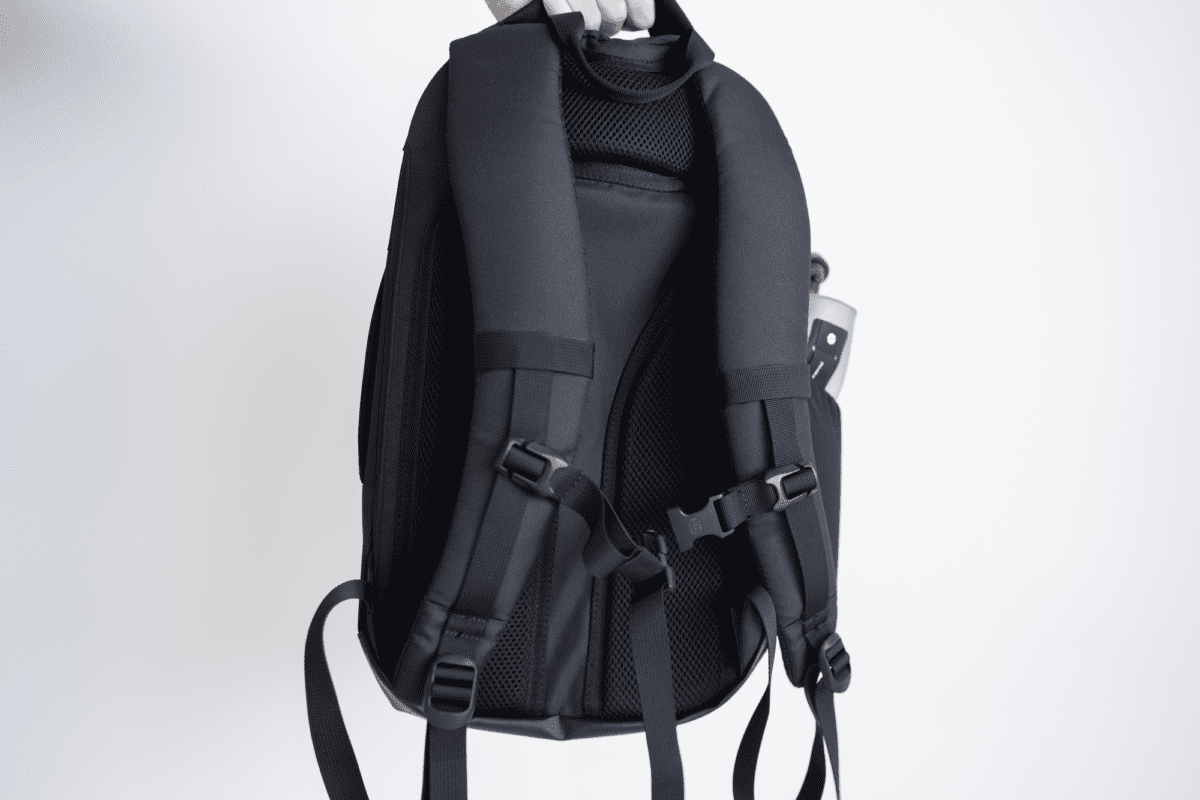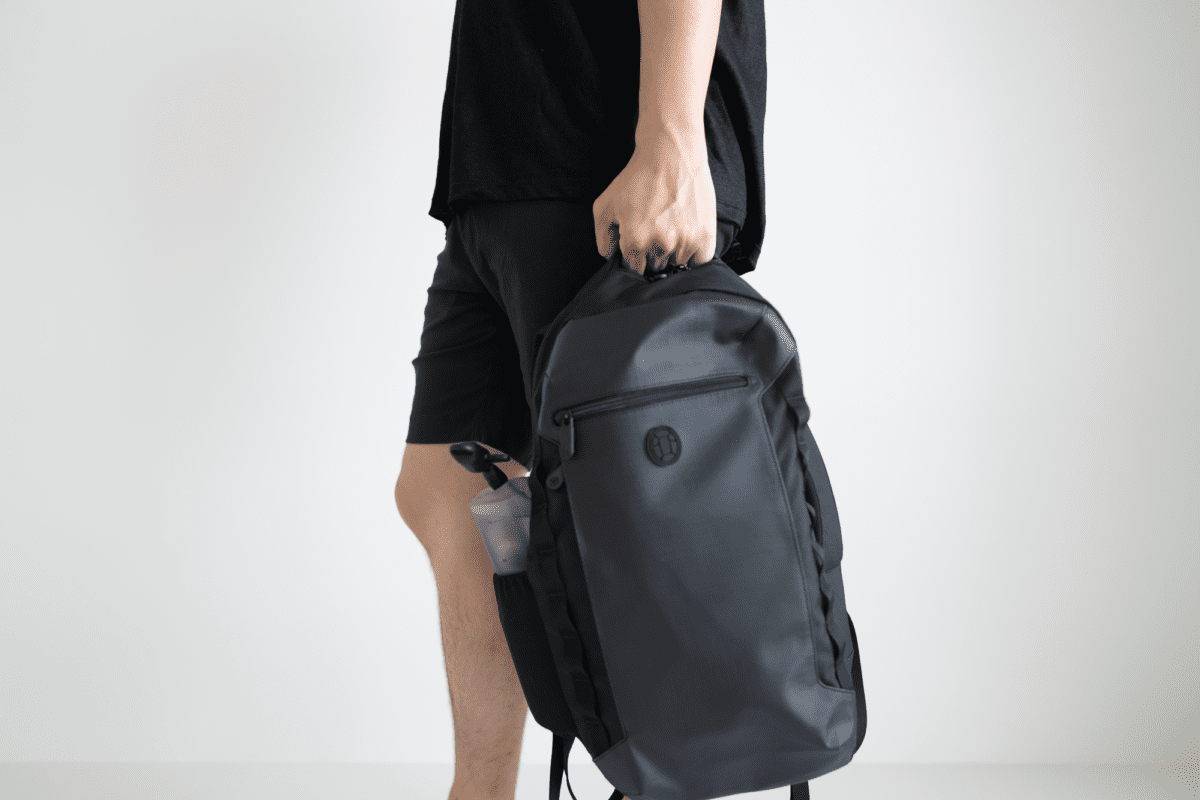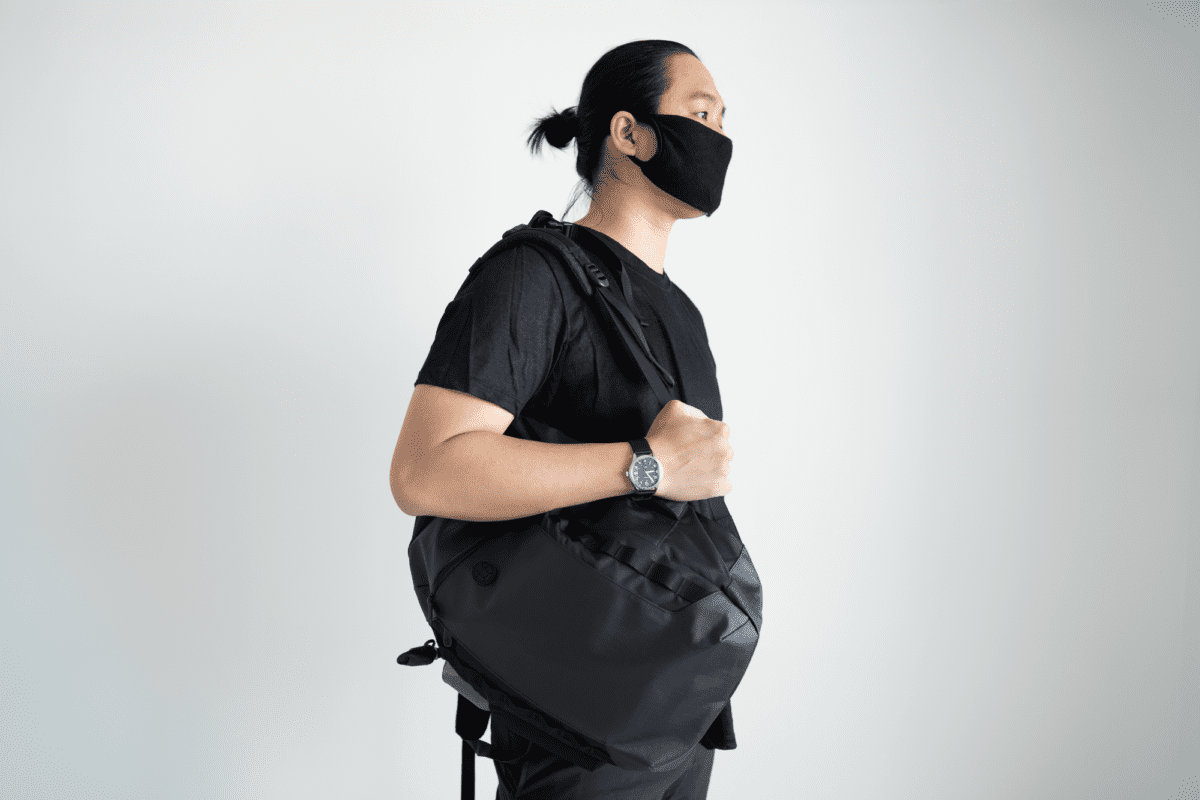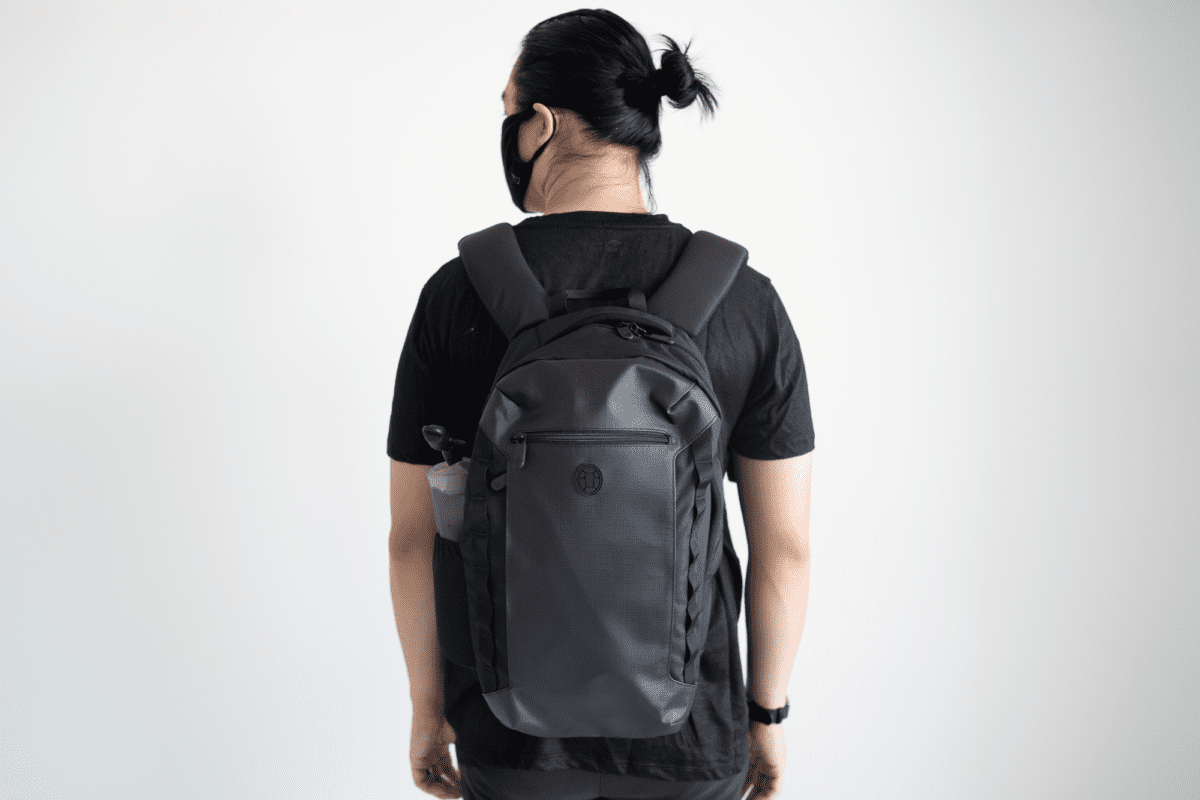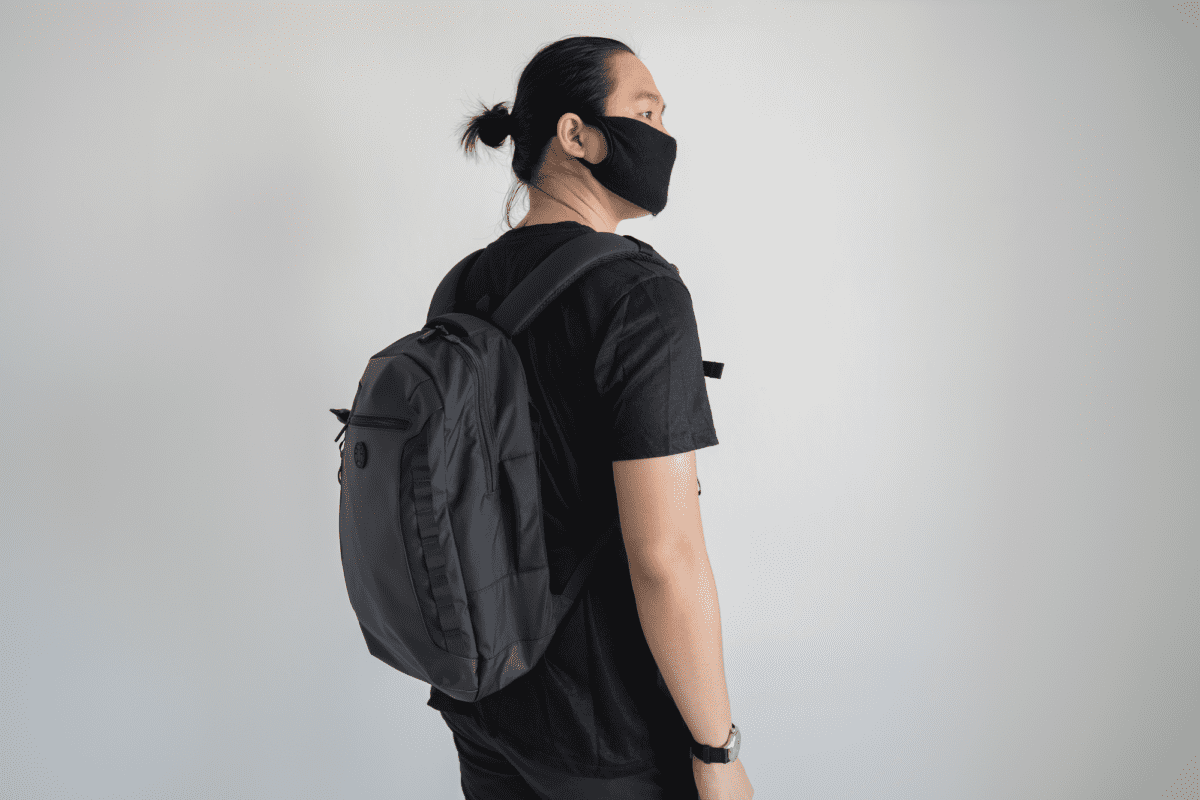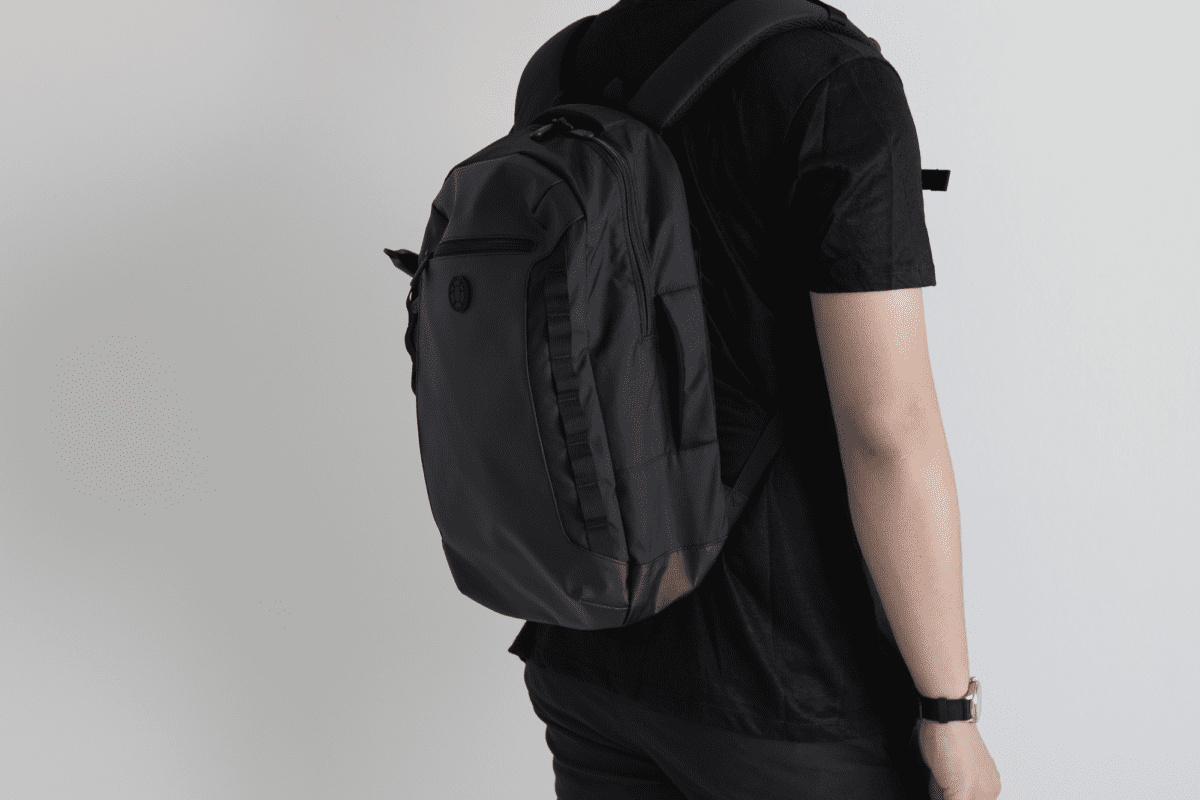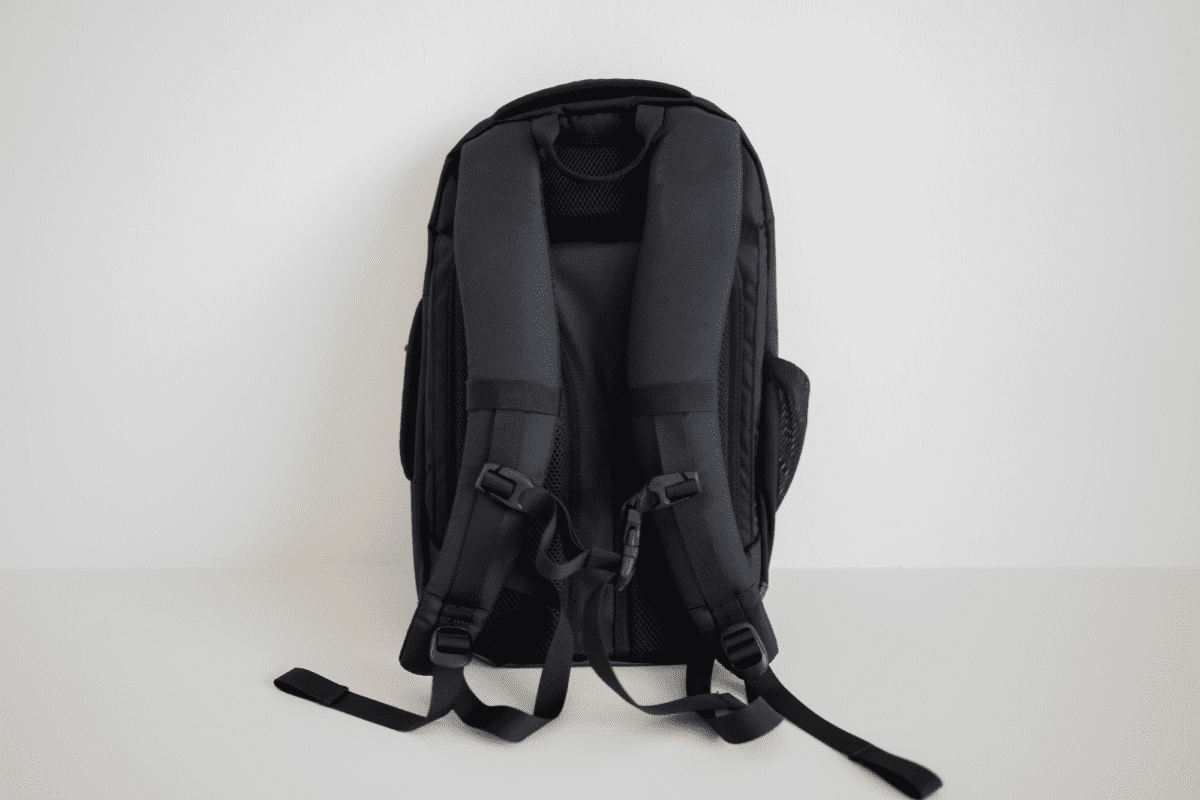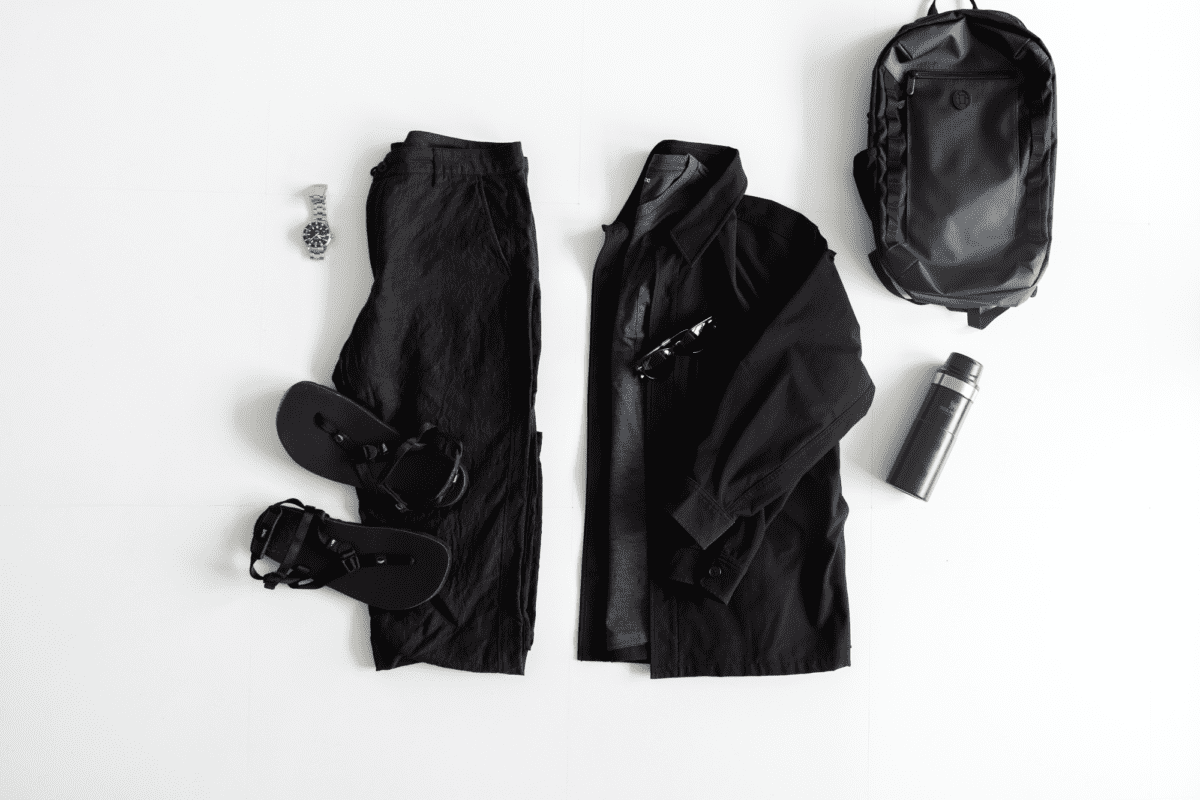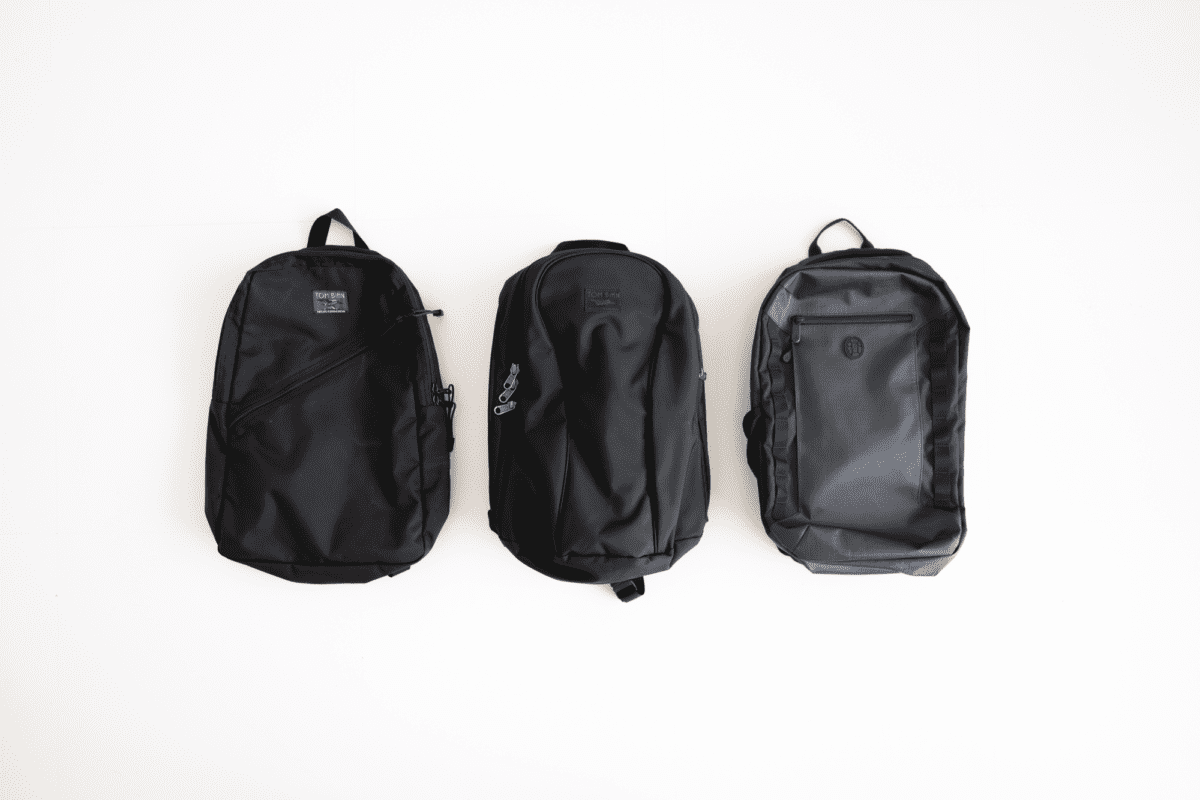 Like this review? See all of my in-depth reviews.
Also, consider supporting me by being a Patreon. Every cent given will go back into improving the content of this website.