This website is made possible by readers. I may earn a small commission when you buy through the links in this article at no extra cost to you. Learn more.
Details
Price $20.00 on stanley1913.com
Weight 8 oz.
Dimensions 1.4l x 3w x 6.9h in
Material 18/8 stainless steel, BPA-free
Made in China
Overview
Stanley is a legendary name. You would probably have heard of them especially if you frequent subreddits like r/WellWorn and r/BuyItForLife like I do.
Stanley is 100+ year-old brand, best known for their vacuum flasks. The iconic green vacuum flask will conjure up images of hardhat-wearing working men or adventures in the great outdoors. It's a product so iconic, it even has its own Wikipedia page.
The icon naturally evolved into a whole product lineup, including the Stanley Adventure Flask.
Coming from Singapore where alcohol prices can be downright exorbitant, we used to gather at a friend's place for pre-drinks before we head to Wine Bar at Zouk. I live in Japan now and alcohol is much cheaper, but this doesn't mean that I won't try to save money where I can.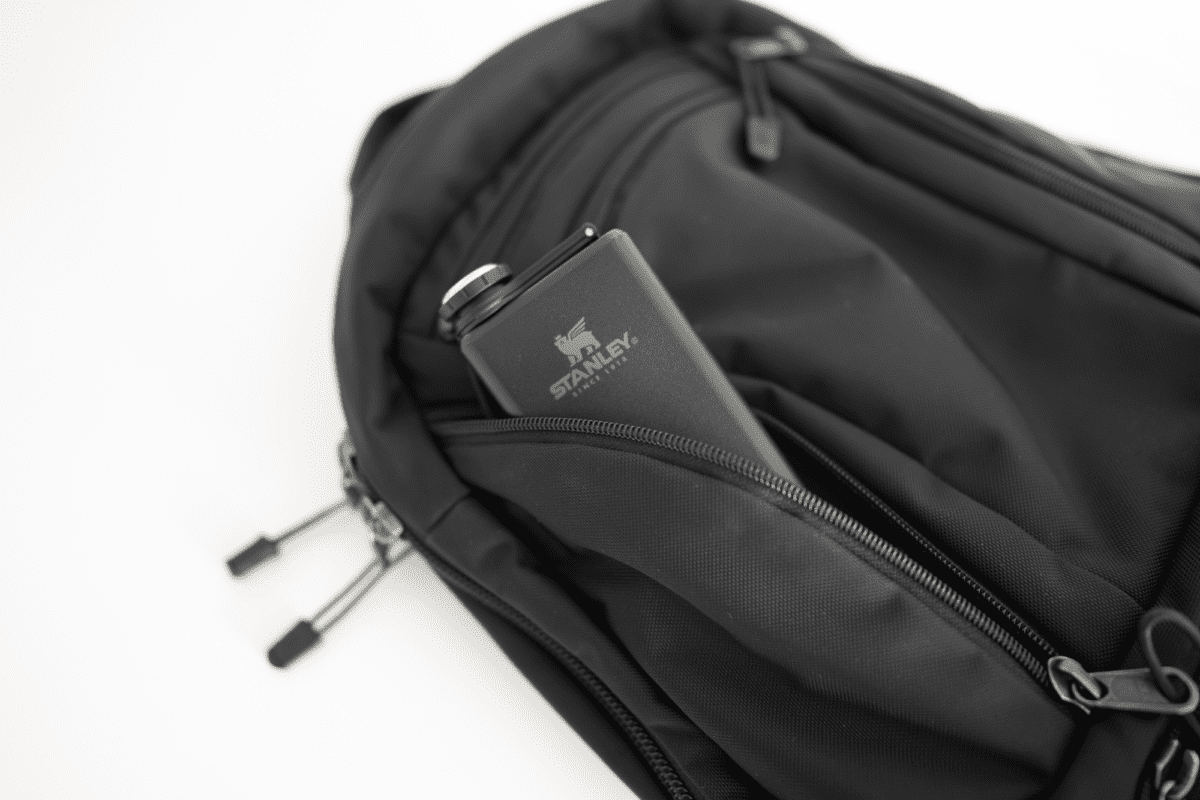 A flask full of cheap whiskey can help out here.
There a few ways you can do this. You can have a small swig of whiskey when you step out of the club for a smoke. You can also buy a glass of coke in an overpriced bar and mix yourself a drink. Discount drinks! Or maybe you are one of those who actually bring their flasks into the woods and sip it by the campfire while the hippie you met a few hours ago is playing on his banjo, singing out-of-tune.
However you work it, a flask like this can help fuel your alcohol addiction on the cheap.
Style
Stanley carries another product called the Master Unbreakable Hip Flask. Compared to that flask, the Adventure Flask is clearly designed for the outdoors.
It comes in two colors, in black and the iconic green.
As I only review black products, no prizes for guessing which I chose. Even with the black, there is a sense of deep history and rustic charm that comes with the flask, right out of the box. The old school Stanley aesthetics is what hits the spot for many.
But no one likes ads, so I got rid of them. If my articles helped you, I ask for your support so I can continue to provide unbiased reviews and recommendations. Every cent donated through Patreon will go into improving the quality of this site.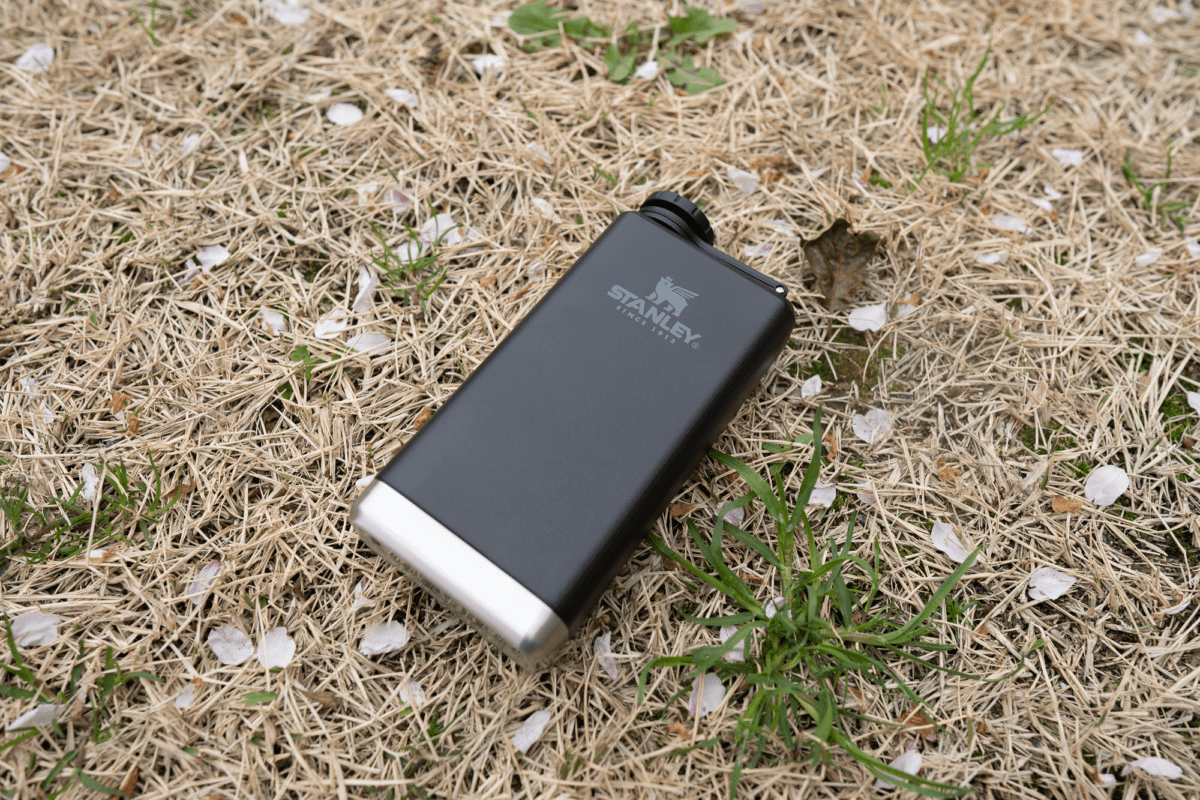 When it comes to branding, the grey Stanley logo looks muted against the rough black texture of the flask. Some might be looking for the old-school Stanley logo for a hit of nostalgia but with the new version, the logo has been updated with the "winged bear" version to take on modern times (despite some of the images on the product page).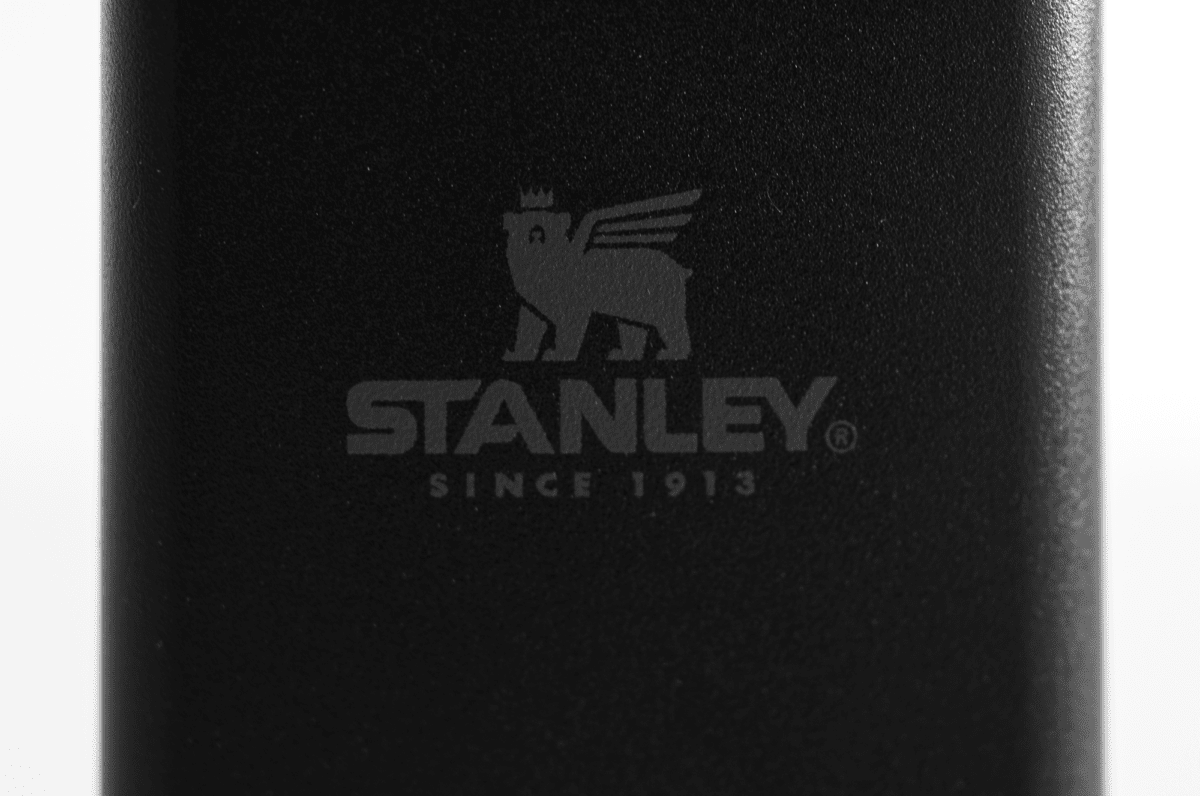 Truth be told, I was initially interested in Stanley because of their history which I felt was encompassed in that logo. To be fair, the new logo isn't half bad from a designer's point of view. For those who still want the classic logo, Stanley have retained that logo in their Classic series.
The entire package looks unassuming and will hide the fact that you are an alcoholic, with the exception of stainless steel accents on the bottom and top. It's sized well that you can fit it into pretty much any pocket.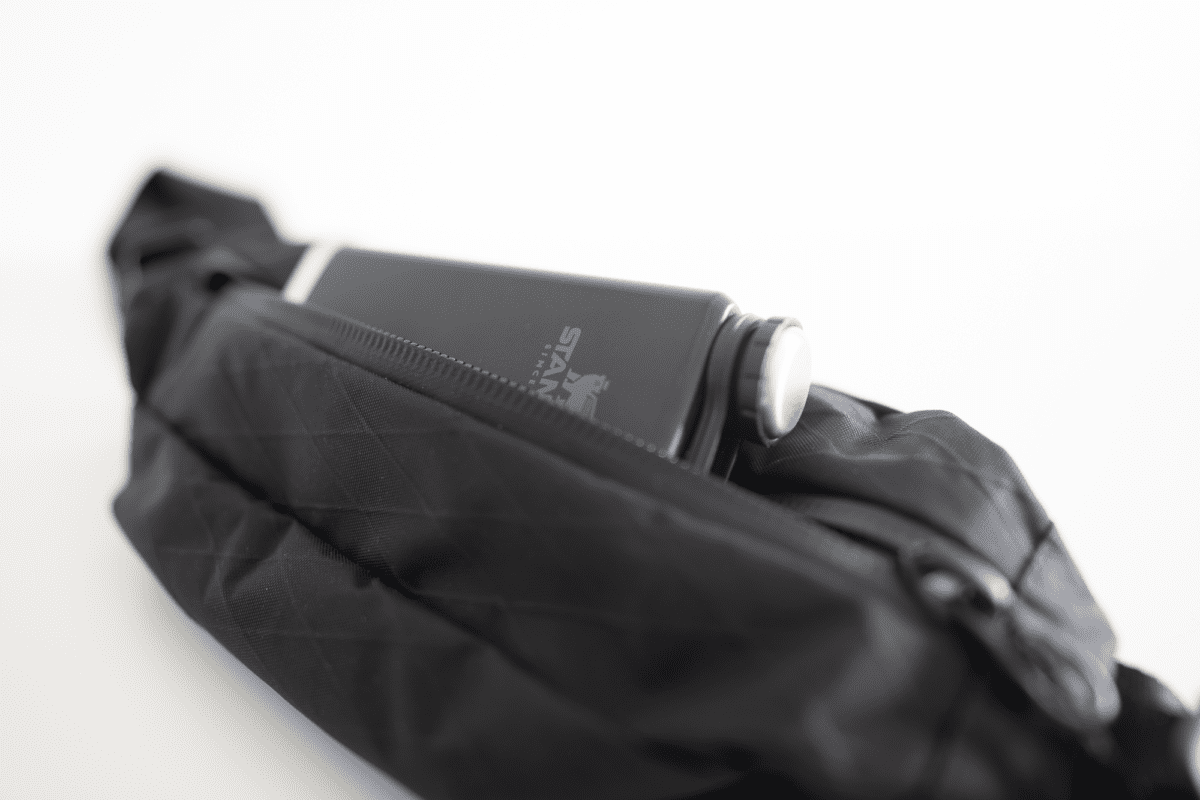 Material
The flask is a stainless steel single wall construction and BPA free. This means that, unlike Stanley's vacuum drinkware, single wall construction means that it doesn't regulate the temperature of the liquid.
Although the flask is made in China, I have no problems with China-made goods after witnessing how little that matters on most of Outlier's clothing. The quality of the make and materials can be felt the moment you have it in your hands.
The plastic hinge looks to be the weakest part of the flask and will likely be the first point of failure. However, with a lifetime warranty, I won't worry about a part that would rarely take any impact.
Usage
The Adventure Flask is a straightforward piece of gear. Unscrew the cap and pour liquid in or out. The mouth is relatively small and you would have to use a funnel or be very careful when filling it up with your favorite spirit.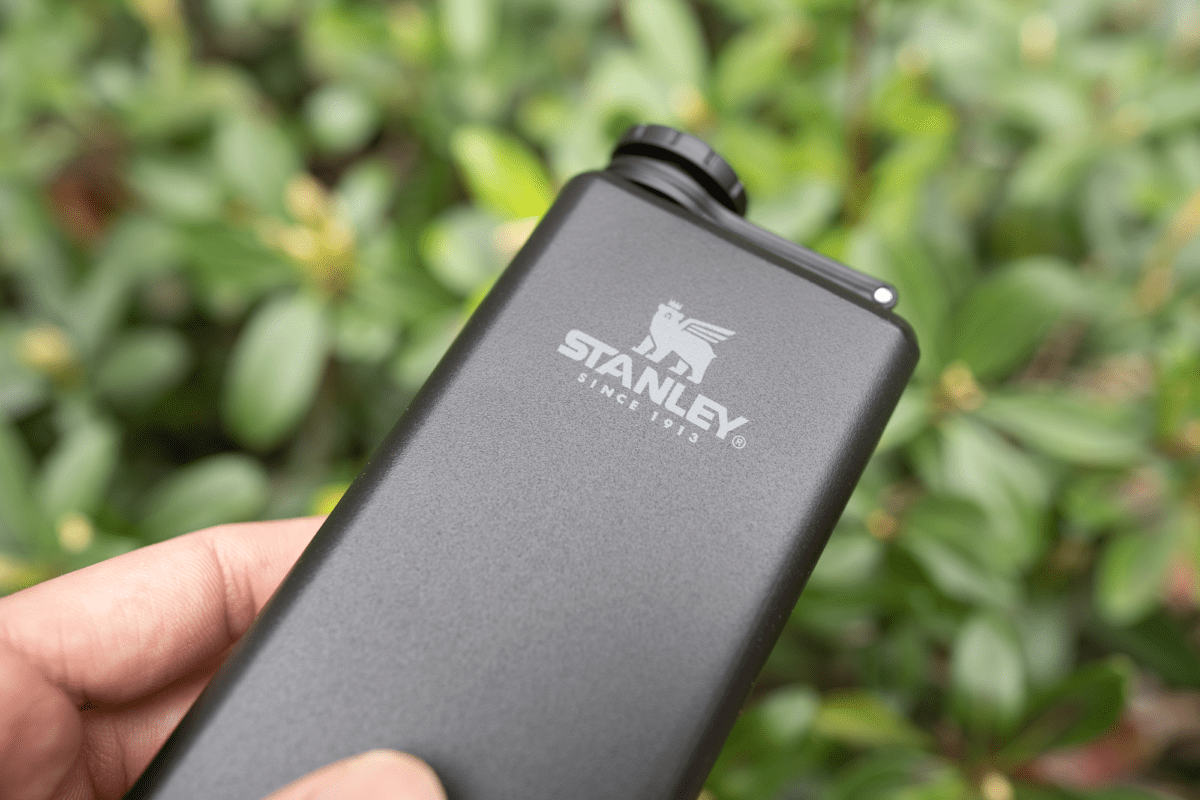 Those who prefer a larger mouth for ease of filling it might want to consider the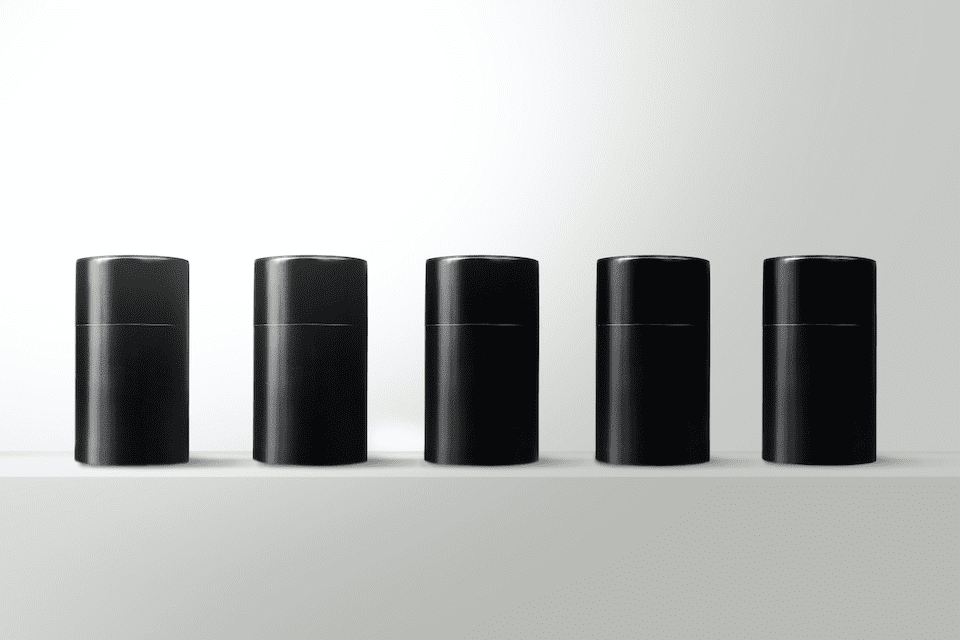 I found a 100 year old company that would create these heirloom quality canisters for me. They are handmade and will keep your tea leaves, coffee beans or anything that you need dry for years to come.
or read review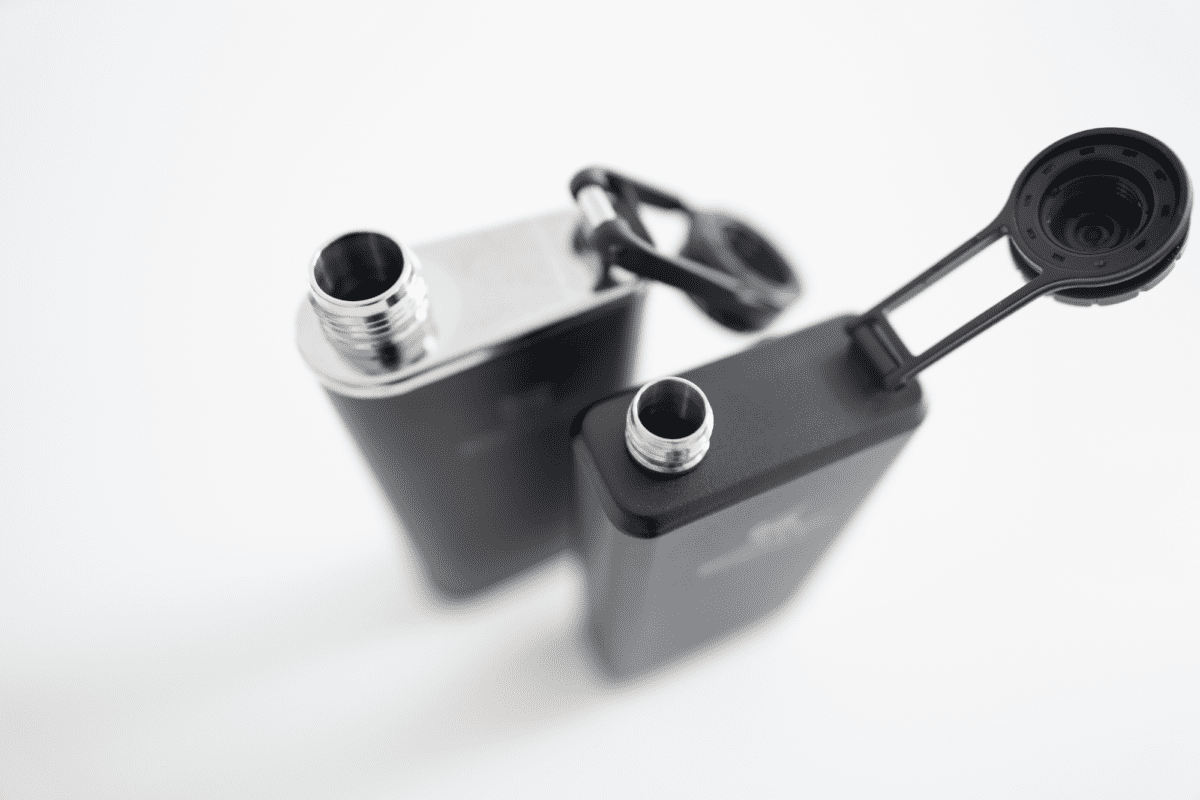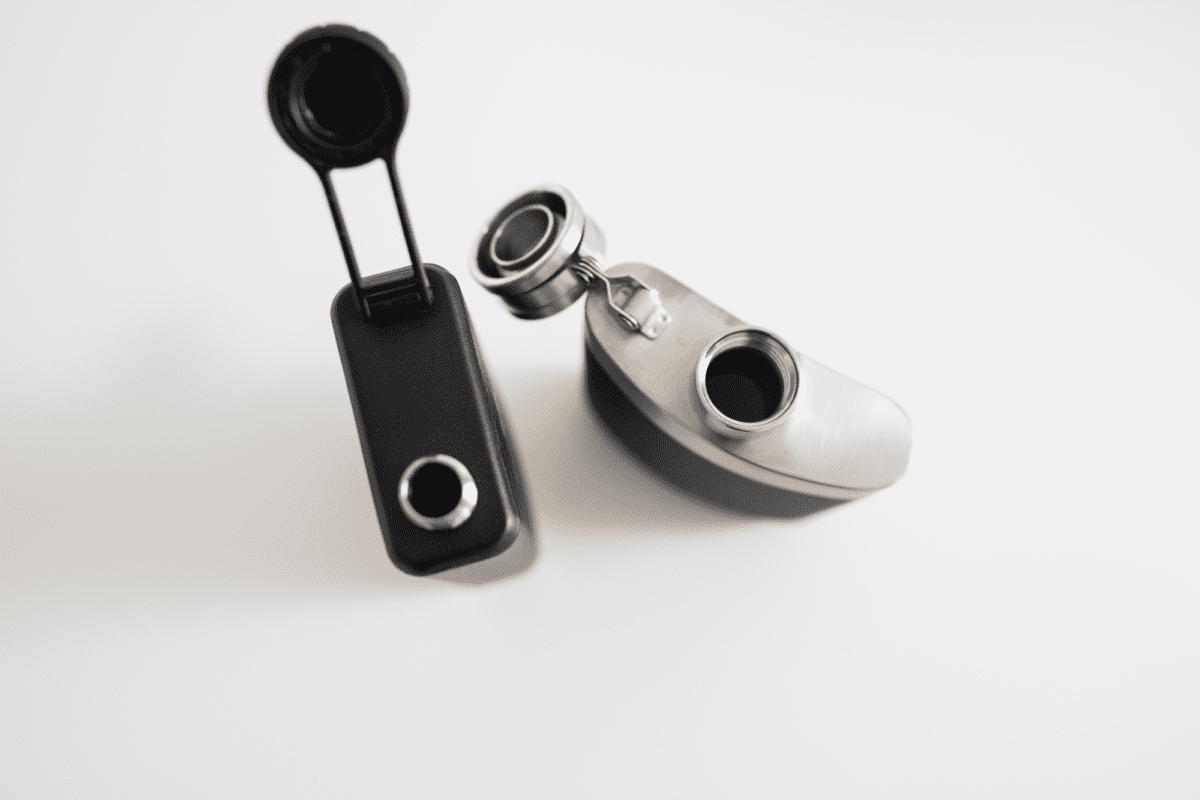 The cap is screwed on and attached via a hinge so you'll never lose it. The hinge has some tension that, when you lift it up, doesn't fall back down. Without this, it can be irritating when you are drinking from it or pouring out of it and the cap keeps coming down.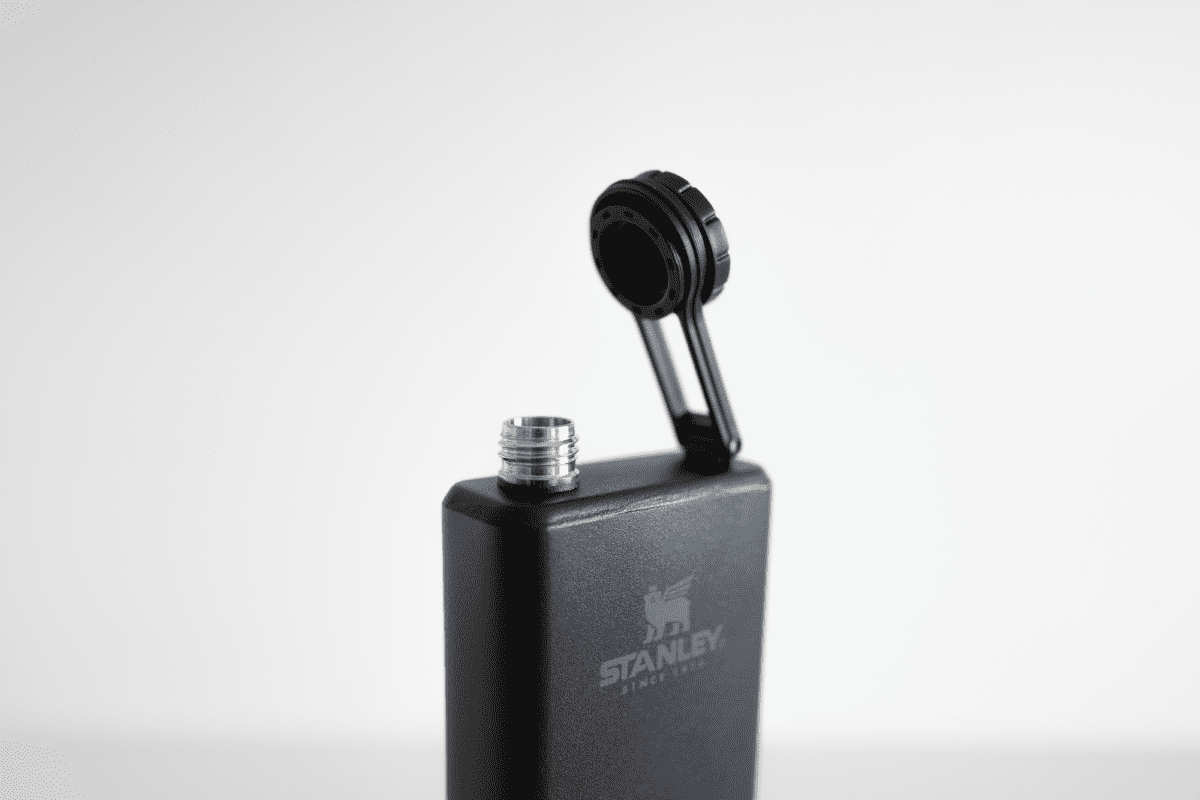 The cap covers the mouthpiece completely to prevent any contamination when not in use. It takes about two and a half counter-clockwise rotation to release from the mouth piece. This operation is made much simpler with grooves in the top part of the cap for extra grip.
The rounded edges, and even rounded corners, makes the flask extremely comfortable to hold. The size is also just right that you can grab it from any angle with just one hand.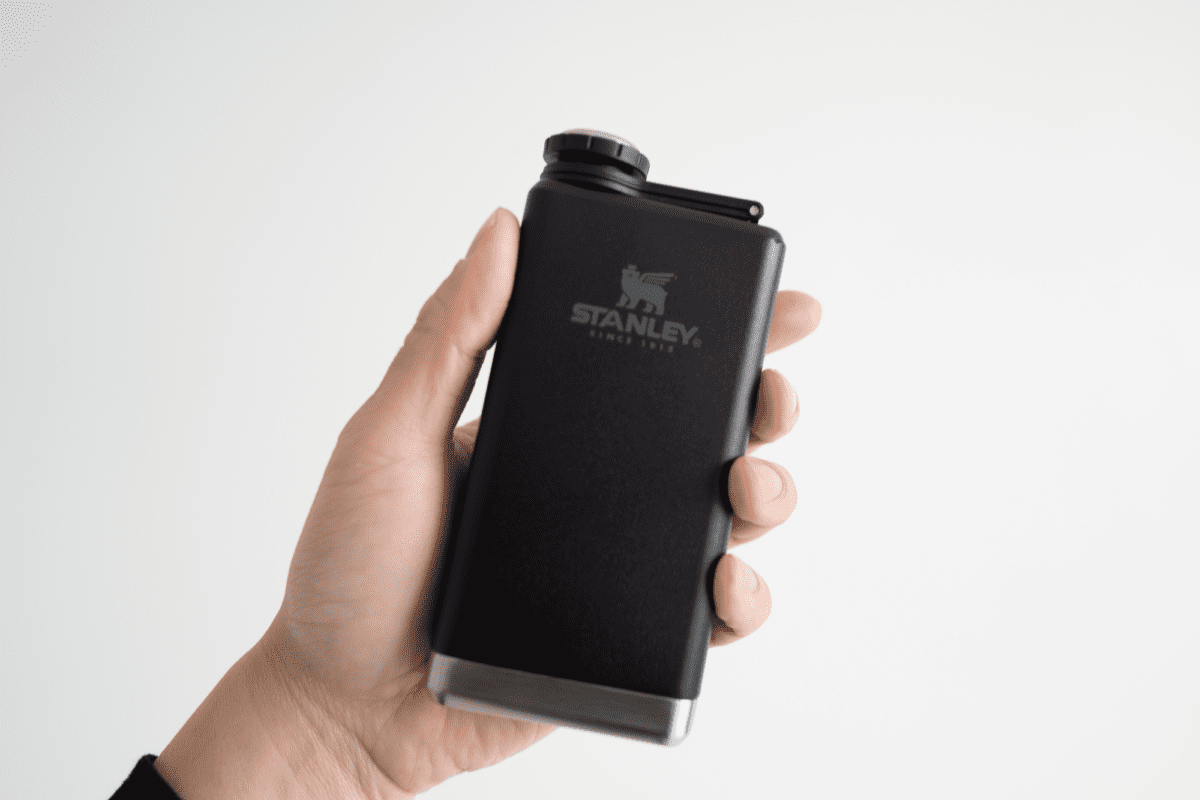 Since I have larger hands, I can imagine those with smaller hands not being able to wrap around the flask with their fingers at some angles.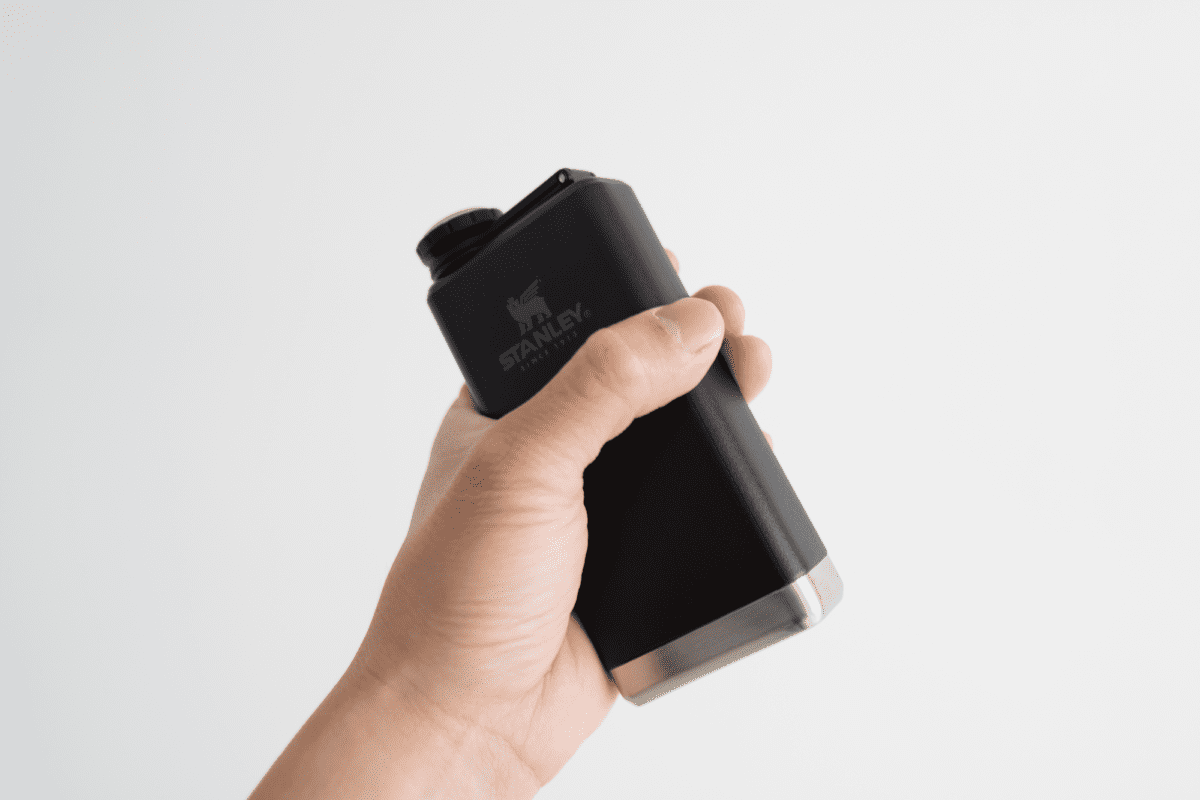 The subtle, pebbled texture helps with keeping your grip without any discomfort to hand feel.
With the flask in hand, you can feel why the Stanley name have stood through the test of time. Even if you try squeezing the flask, you can't depress it. With such a solid body construction, the first point of failure would likely be the plastic hinge.
If you are worried, you'll be happy to know that Stanley has a lifetime warranty on their products. This means that if it breaks due to poor workmanship or materials, they will replace it for you. However, note that this doesn't apply to malfunction caused by alteration or accident.
The flask was certainly nice to have for solo Hanami parties this depressing year.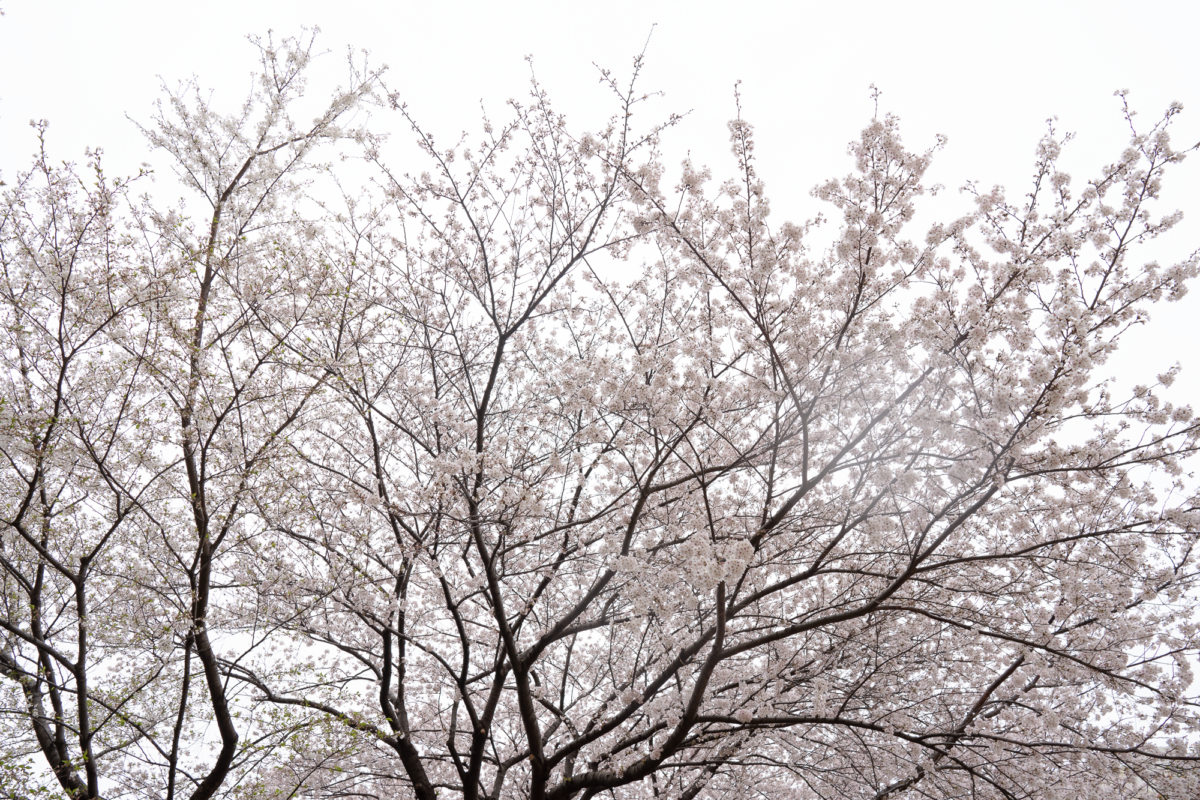 Conclusion
For those who like to drink in the great outdoors or take a swig before hitting the club, the Stanley Adventure Flask is a solid, time-tested option. For those who prefer something more adult-looking and virtually indestructible, you can check out the Stanley Master Unbreakable Hip Flask.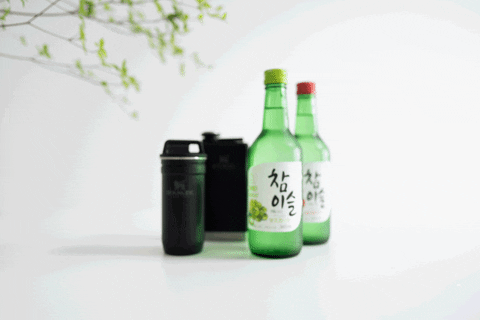 Additional Images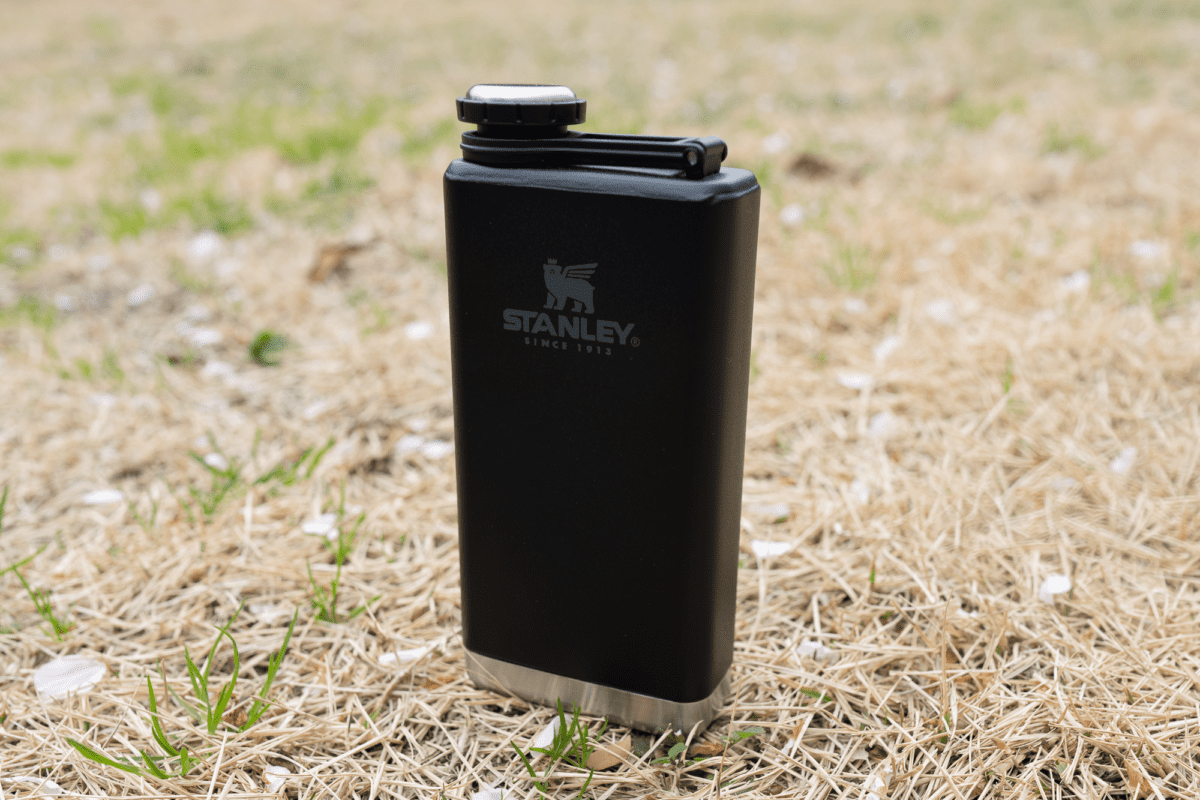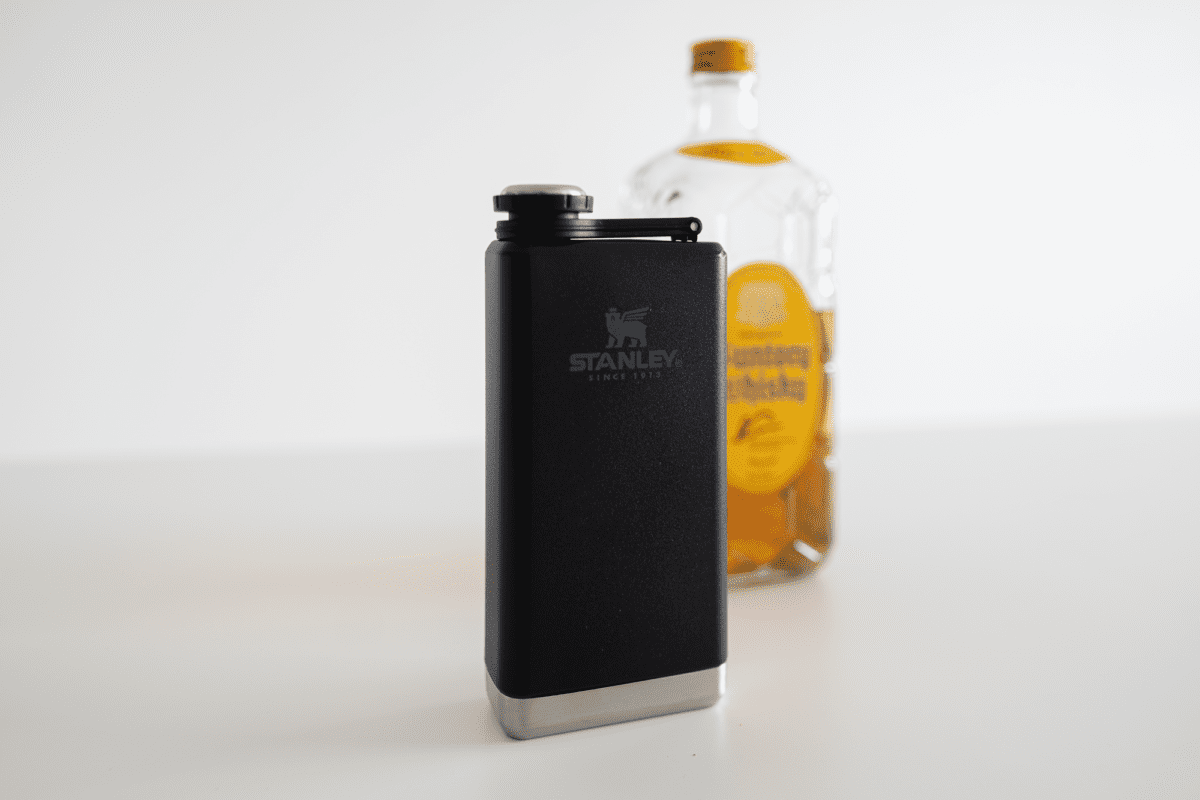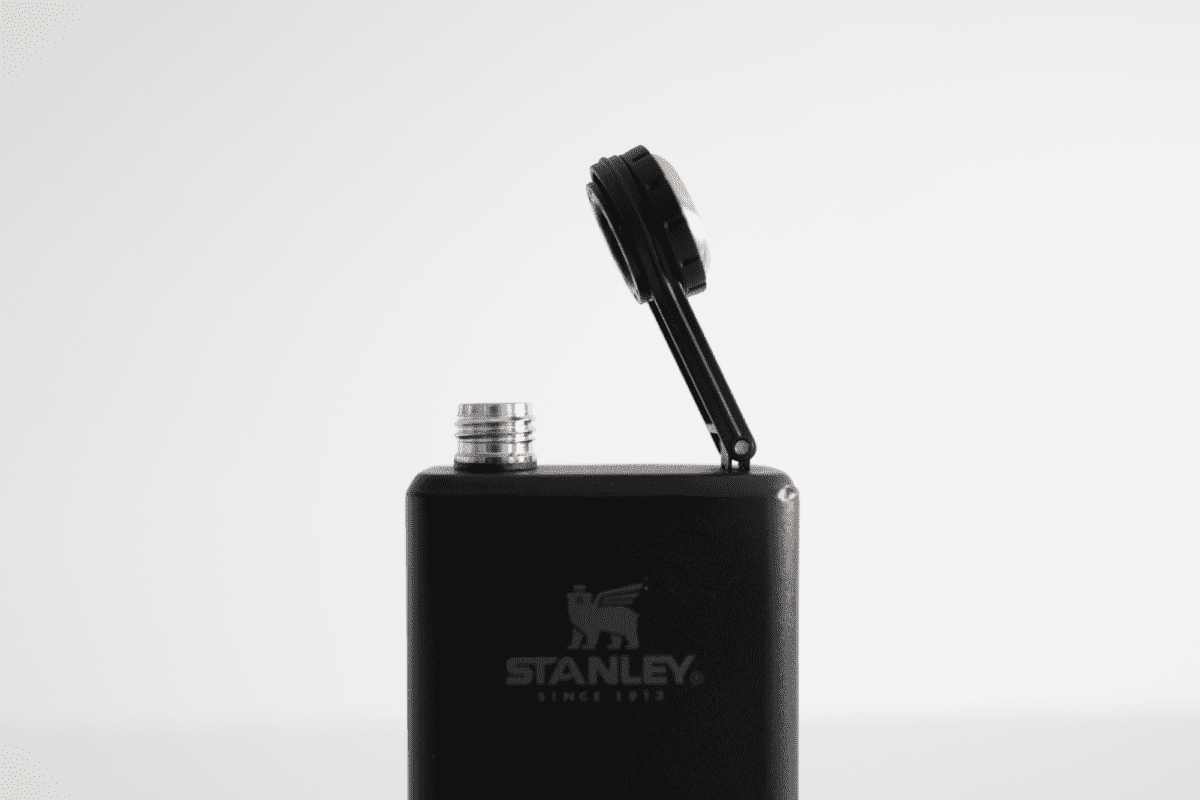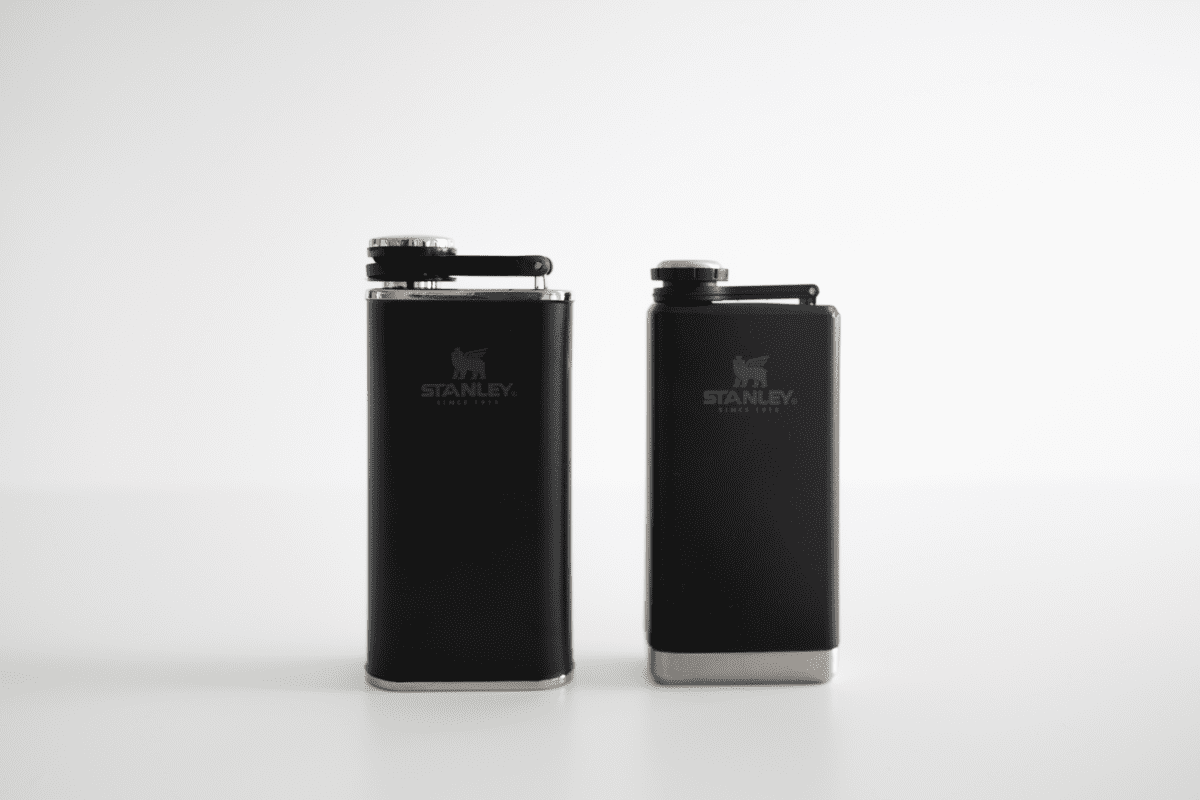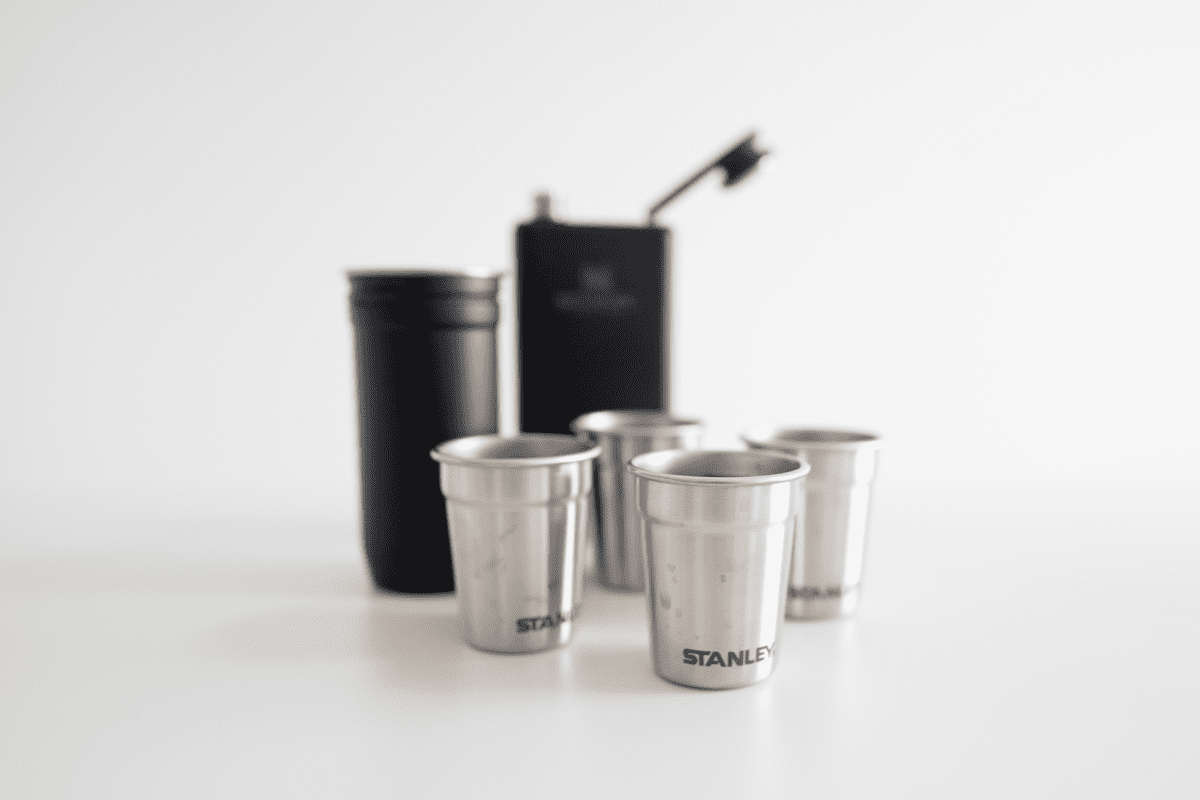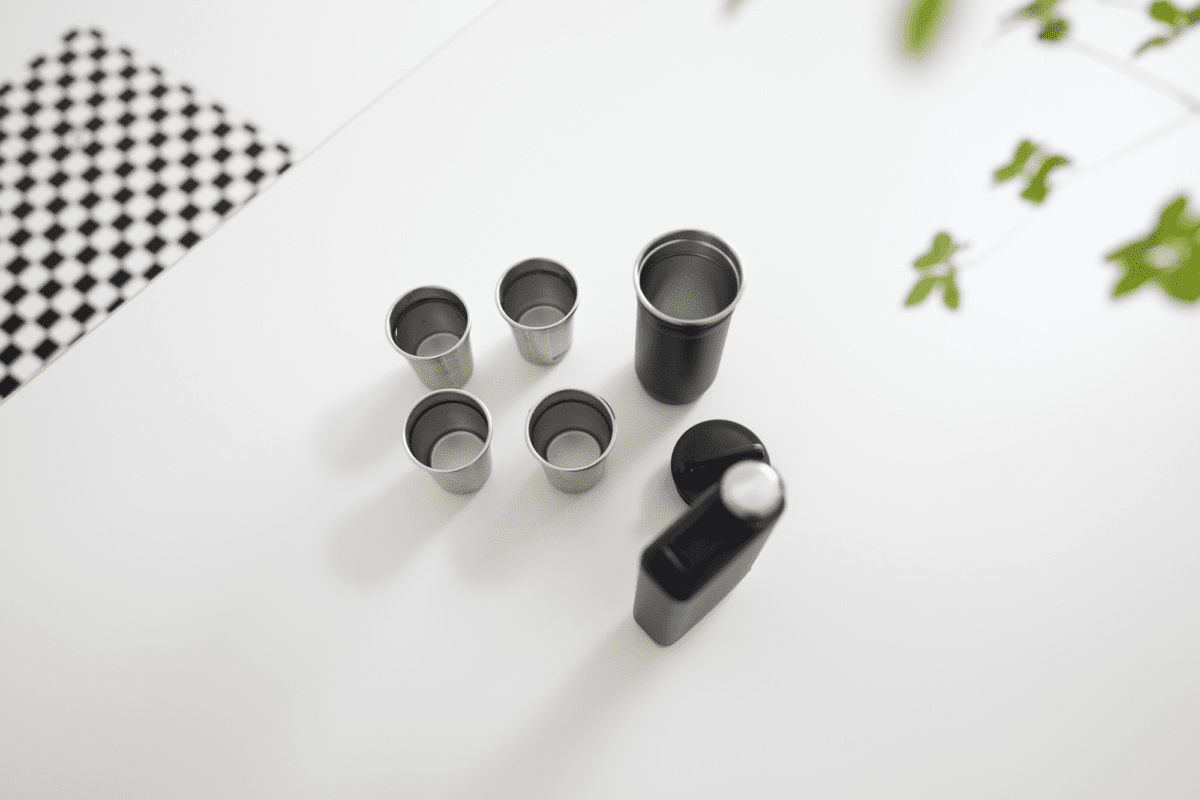 Like this review? See all of my in-depth reviews.
Also, consider supporting me by being a Patreon. Every cent given will go back into improving the content of this website.