This website is made possible by readers. I may earn a small commission when you buy through the links in this article at no extra cost to you. Learn more.
Details
Price $165 on goruck.com
Material ToughDry (94% nylon, 6% spandex)
Overview
GORUCK has long had a reputation as a legendary backpack brand. Their military-spec-ed backpacks have been through the hardest of travel adventures with me. There is not even a sign of any of their backpacks falling apart in all my travels.
If GORUCK took the same philosophy of making their backpacks bombproof to clothing, then the wardrobe of GORUCK clothing is all you need to be set for life. This is exactly what they did.
As if putting GORUCK's products through the grind of daily life isn't enough, GORUCK organizes rucking events where they put participants through a course that navy seals go through. And they design products, like the GORUCK Rucker, for one to be able to outlast the courses with them still intact.
While I won't be going through a rucking session soon (I've had enough of these during my military days), I certainly try to get clothes that are built to last. Given that GORUCK has called these Challenge Pants "Indestructible", they are worth a spot in my wardrobe if they live up to the claim.
Style
As a pair of pants designed for rucking, GORUCK has made the pants as functional as possible.
These pants come in four colorways—black, coyote, charcoal, and ranger green. No prizes for guessing which I went for.
Technical fabrics are notoriously difficult to dye. The black ones have a slightly bluish, but neglible tint, especially obvious when compared to the black GORUCK brand patch on the back of the waist. Apart from the tint, every single element of the pants is black, down to the zippers and stitches.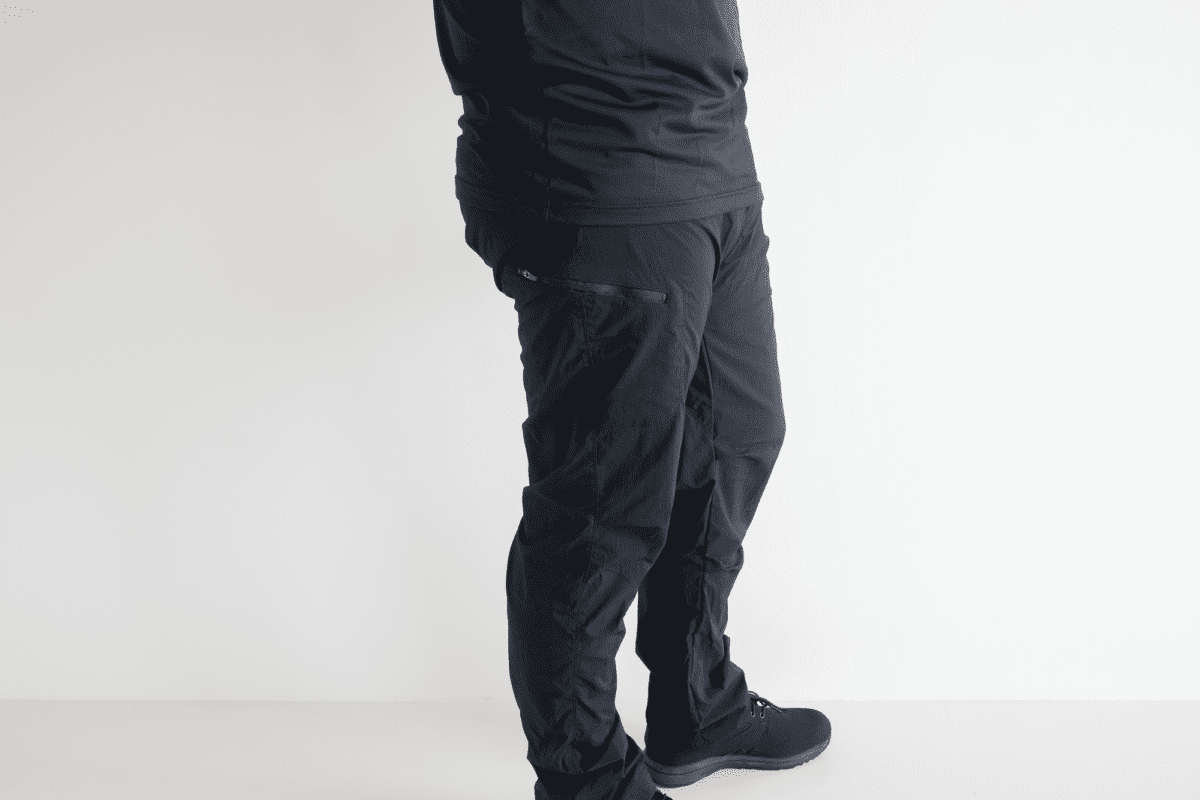 Given the thin, quick-dry material, the pants do give an impression of upgraded track pants. It does not have any structure on its own so it will accentuate your legs, and bulge, for that matter.
Material
The material used is ToughDry, which is a 94% nylon, and 6% spandex blend. Even though GORUCK branded it to sound unique, a nylon/spandex blend fabric is pretty much the default for technical fabrics.
You only adjust the spandex ratio to tweak how much stretch you want. 6% would be about the average, with something like the Outlier OG Climbers being on the extreme end at 10%.
But no one likes ads, so I got rid of them. If my articles helped you, I ask for your support so I can continue to provide unbiased reviews and recommendations. Every cent donated through Patreon will go into improving the quality of this site.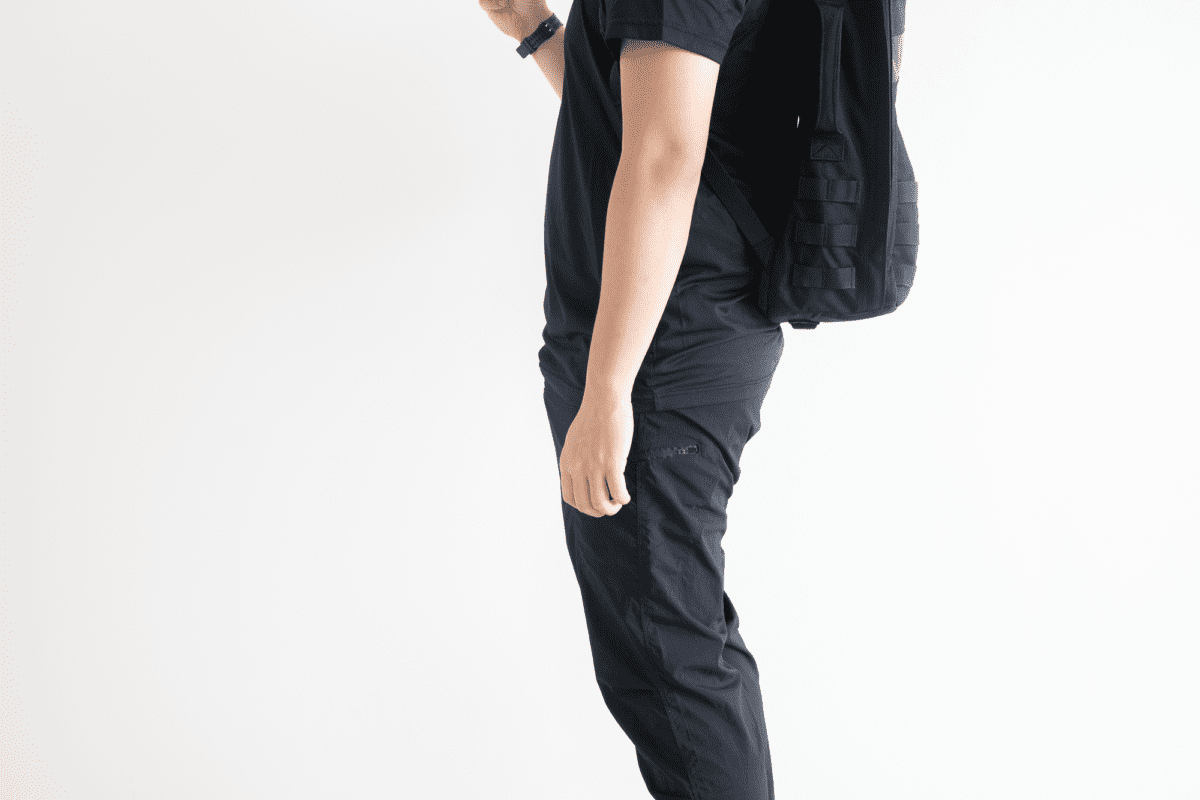 ToughDry comes in two weights, 125 gsm for light, and 187 gsm for midweight, and the Indestructible Challenge Pants use the light one, perfect for the crazy Tokyo summer heat.
A diamond gusset was used to give a wider range of movement. This is a patch of fabric on the underside of the crotch that allows tension to be spread over a diamond shape, instead of a single point in the middle like most pants.
Usage
I received these pants in the middle of the sweltering Tokyo summer and what immediately impressed me was how light and comfortable these are. The 125 gsm and 6% spandex worth of stretch worked their magic and makes me grab for it almost every day.
The stretch feels great and the light fabrics make it feel almost like a pair of track pants I would do yoga in. I'm 6 ft and 205 lbs got a size 34 x 34. Like the rest of the pants, there is a stretch on the waistband to accommodate waistline fluctuations.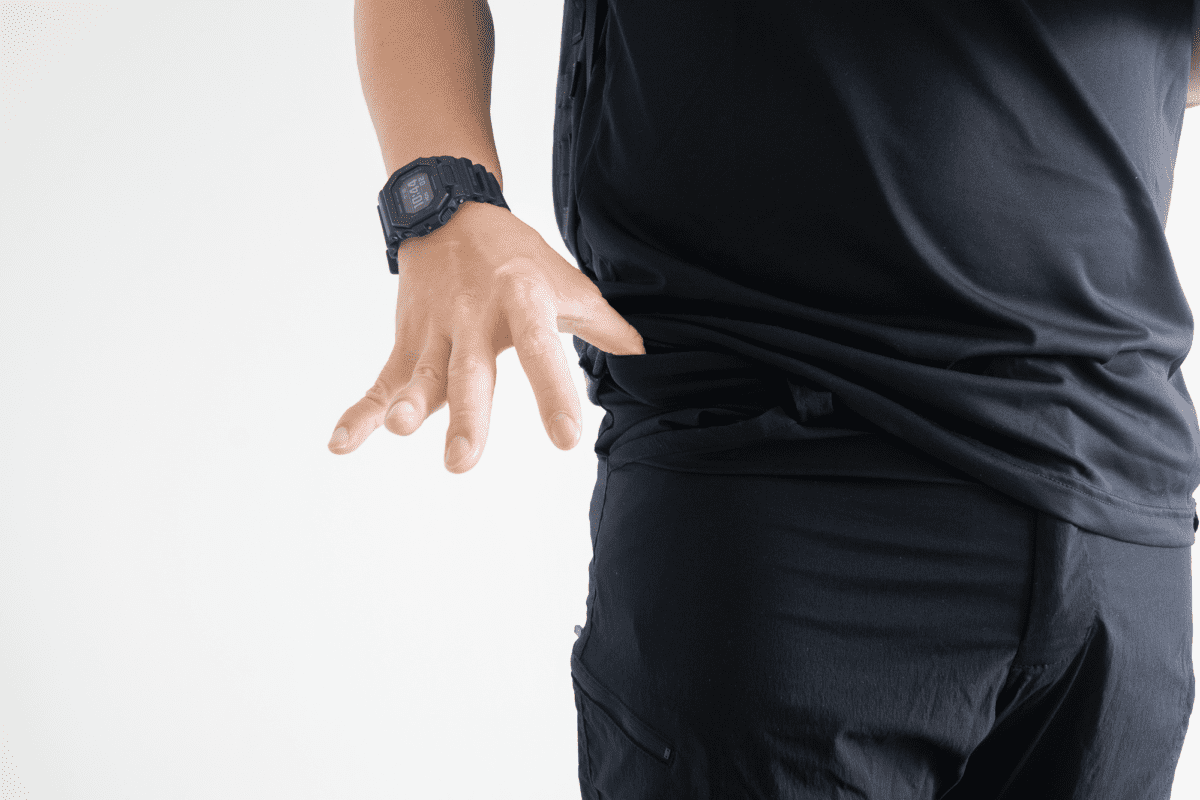 There are six pockets on the Indestructible Challenge Pants. Two on the sides and two on the back. There are two zippered pockets below the side pockets.
I love how the side pockets' opening faced up but is slightly diagonal. It makes it easy for your hands to slip in, but not enough for things to fall out when you sit down.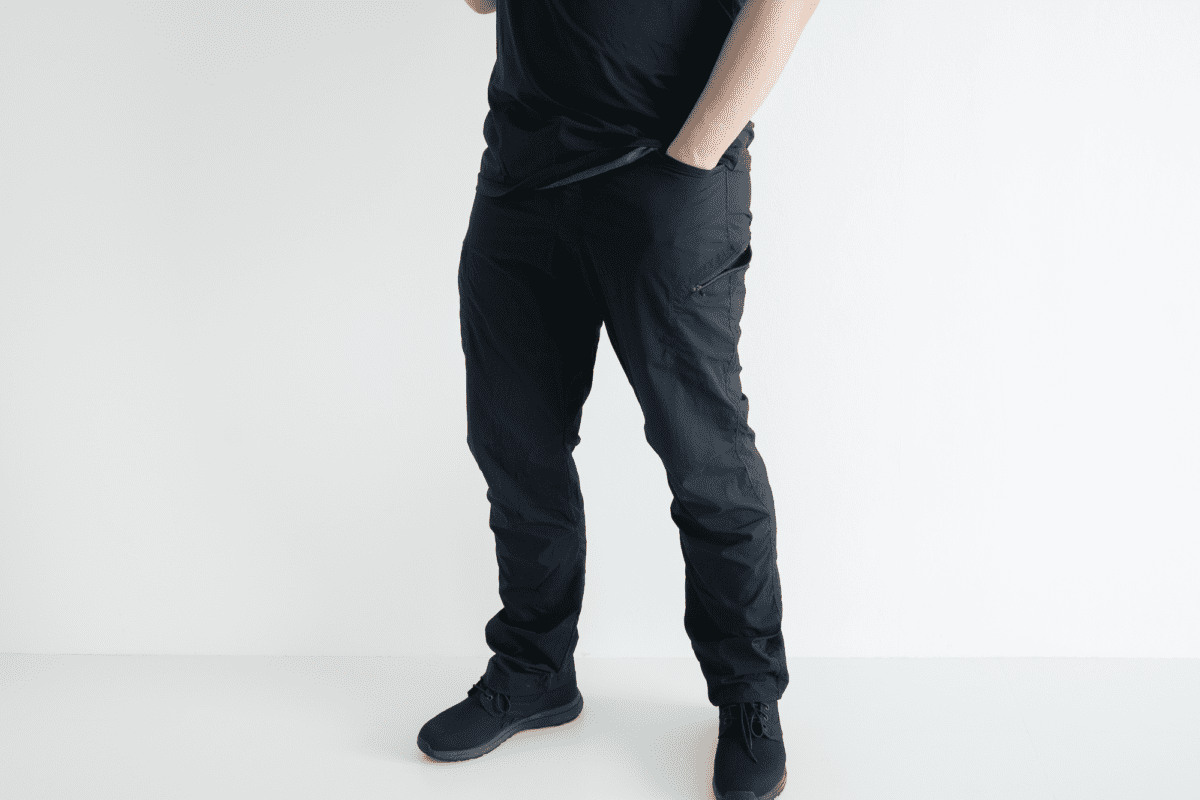 Zippered pockets have become a requirement for me. The worst thing that can happen on travel is things falling out of your pocket. I put my wallet, keys, and AirPods Pro in my pockets, and the way I move around during a trip, I definitely get paranoid about things falling out. I double-check obsessively every time I get up from a seat, and pockets with zippers help ease that constant worry.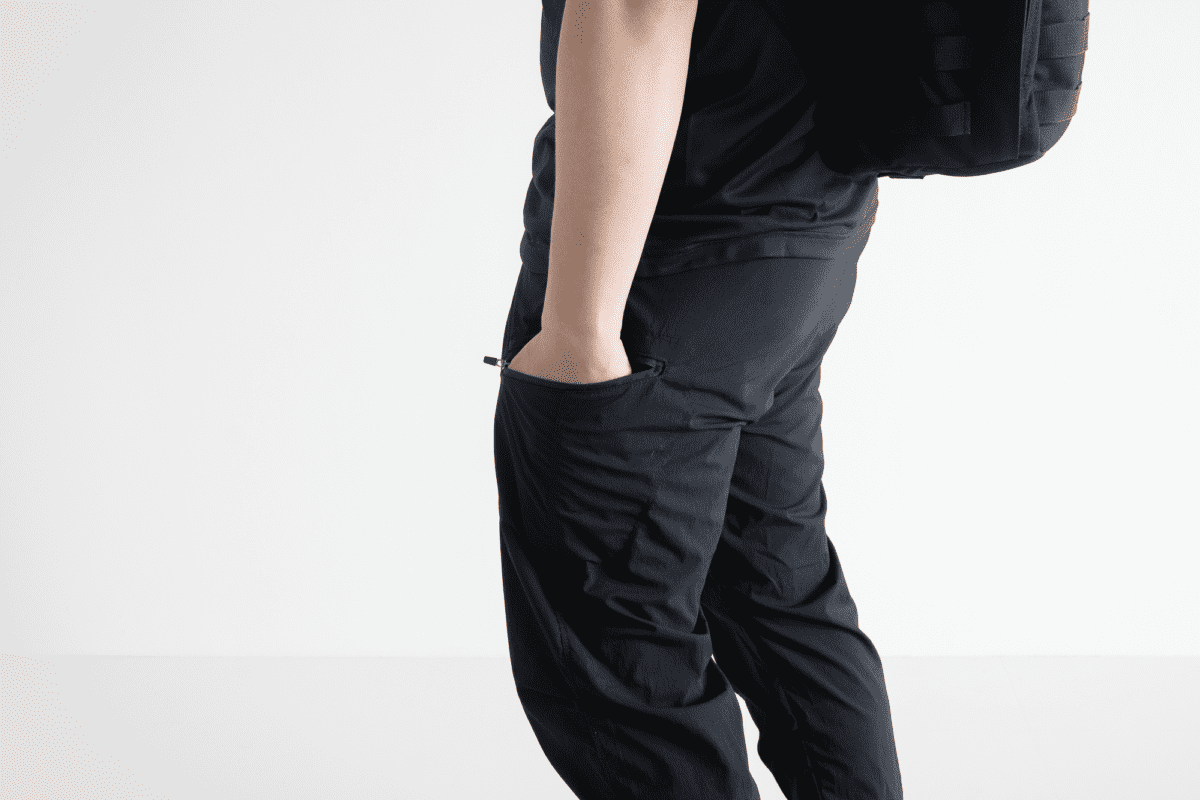 As with any pair of pants with tech materials, there is the standard swishing sound as the fabrics rub against each other. I found it quite bearable on these given how light they are, but some will definitely mind it.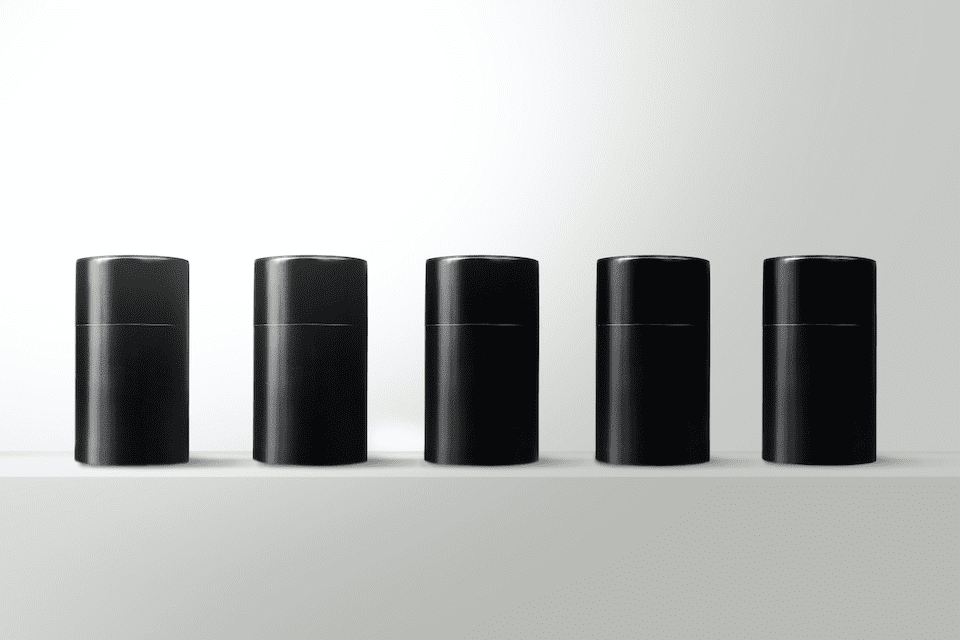 I found a 100 year old company that would create these heirloom quality canisters for me. They are handmade and will keep your tea leaves, coffee beans or anything that you need dry for years to come.
or read review
Conclusion
I just love how light and stretchy these pants are. It is built for function. While that does lose some style points, it is something that I would still put on on a night out.
Additional Images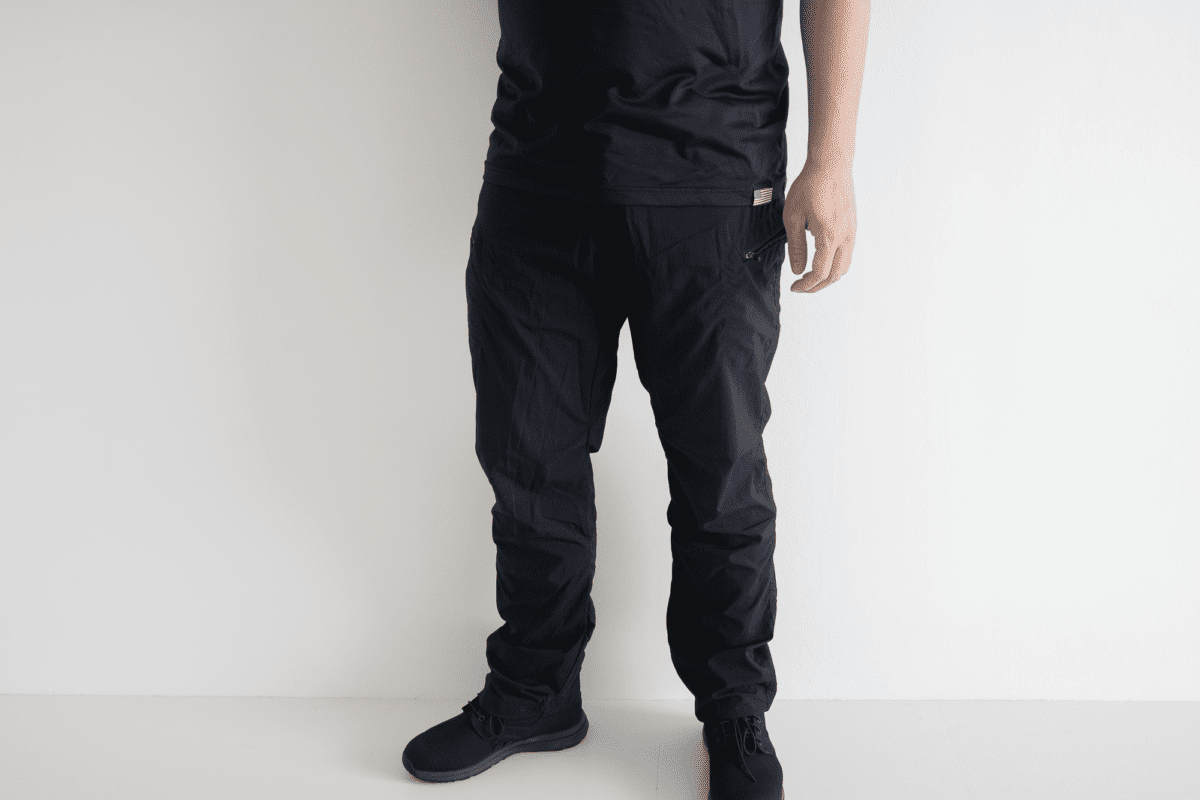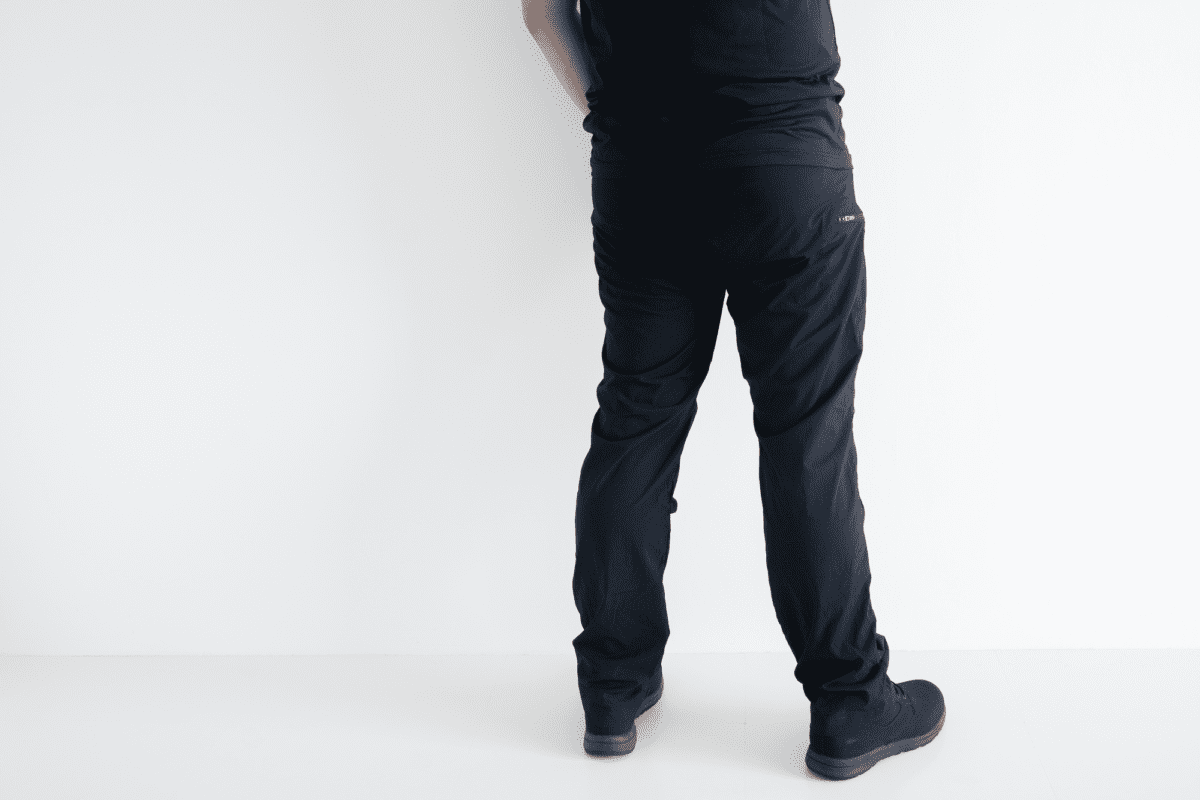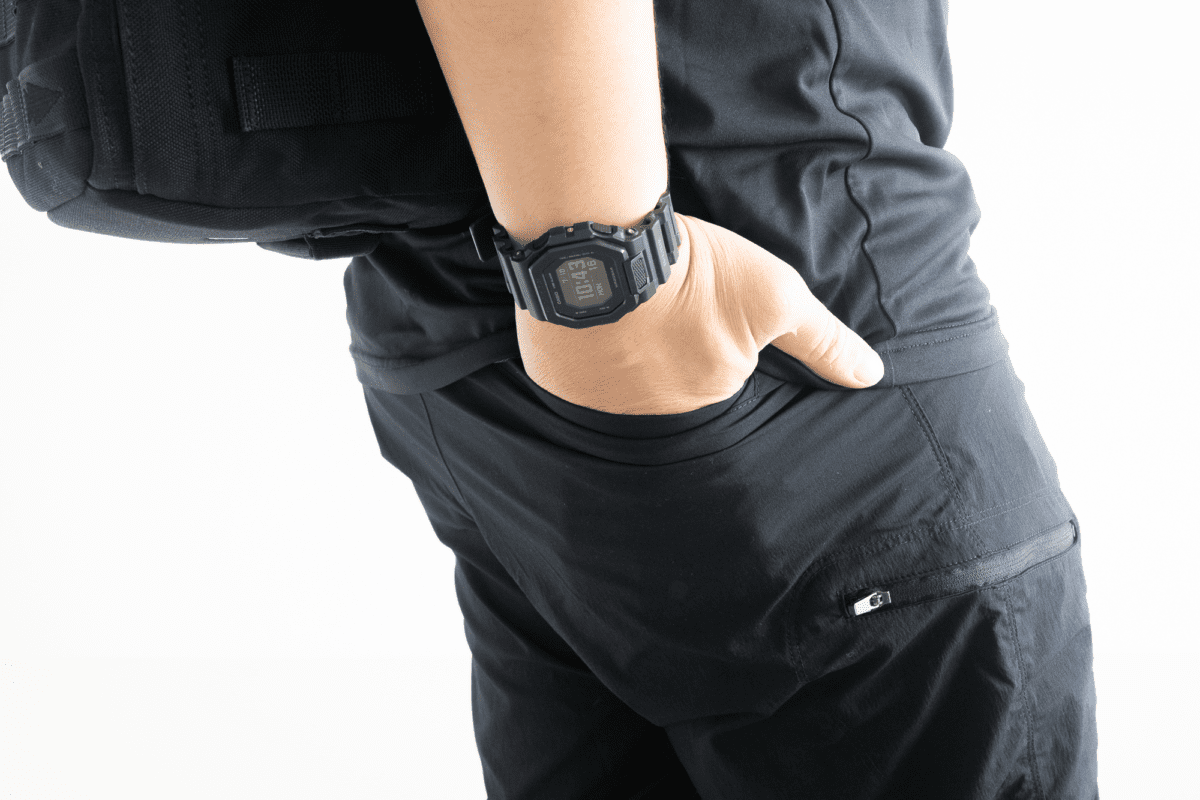 Like this review? See all of my in-depth reviews.
Also, consider supporting me by being a Patreon. Every cent given will go back into improving the content of this website.
Tagged goruck pant review toughdry water-resistant