This website is made possible by readers. I may earn a small commission when you buy through the links in this article at no extra cost to you. Learn more.
Details
Price $69.99 on satechi.net
Dimensions 4.7 x 1.08 x 0.4 inches
Weight 51 g
Overview
As much as I try to minimize the need for extra peripherals to be as light on my feet as I can when I travel, I haven't been successful.
For example, I have an external hard disk for storing all design projects and videos. I also use a decade-old wired Razer DeathAdder (the first version) mouse because I can't bring myself to throw out something that works and I enjoy using.
Since the MacBook Pro, my workstation of choice, comes in only type C ports, multiport adapter is the next accessory I was compelled to use.
When you are looking for accessories for your laptop, it's only natural that you want to find something that fits into the overall aesthetics of your setup. After all, it's a setup that you look at for hours a day.
This is where Satechi stands out. If you do a search within those parameters, Satechi was one of the few brands I could find that goes the extra mile to ensure their accessories matches Apple laptops almost perfectly. You could tell that the Satechi lineup of products are made for Apple users and Apple users only. The colors, design and of course, the price tag can be familiar to long-time Apple users. For better or worse.
Style
As mentioned, the focus of Satechi's design is admirable. It's easy to tell that understand the obsession that most Apple fans have, wanting to keep their Mac battlestation as beautiful as the device they burnt a hole in their wallets for.
Satechi knows this, and delivers. The adapter comes in space gray, silver or gold, obviously to go with whatever color you got your laptop in. I got the space gray. Given that it is in aluminum, the same material used in your laptop, the finish is similar. Even Apple knows this and sells them on the Apple web store.
There are some black accents on the adapter, such as at the end where the HDMI port is and on the cable. These accents look deliberate to go with the accents on the MacBook's keyboard and screen.
No details were overlooked as even the cable and the connector have the same kind of finish for a consistent finish.
There's a Satechi logo on one side and compulsory regulatory logos on the other side. The marks are subtle in off white and not obvious unless you look for it.
But no one likes ads, so I got rid of them. If my articles helped you, I ask for your support so I can continue to provide unbiased reviews and recommendations. Every cent donated through Patreon will go into improving the quality of this site.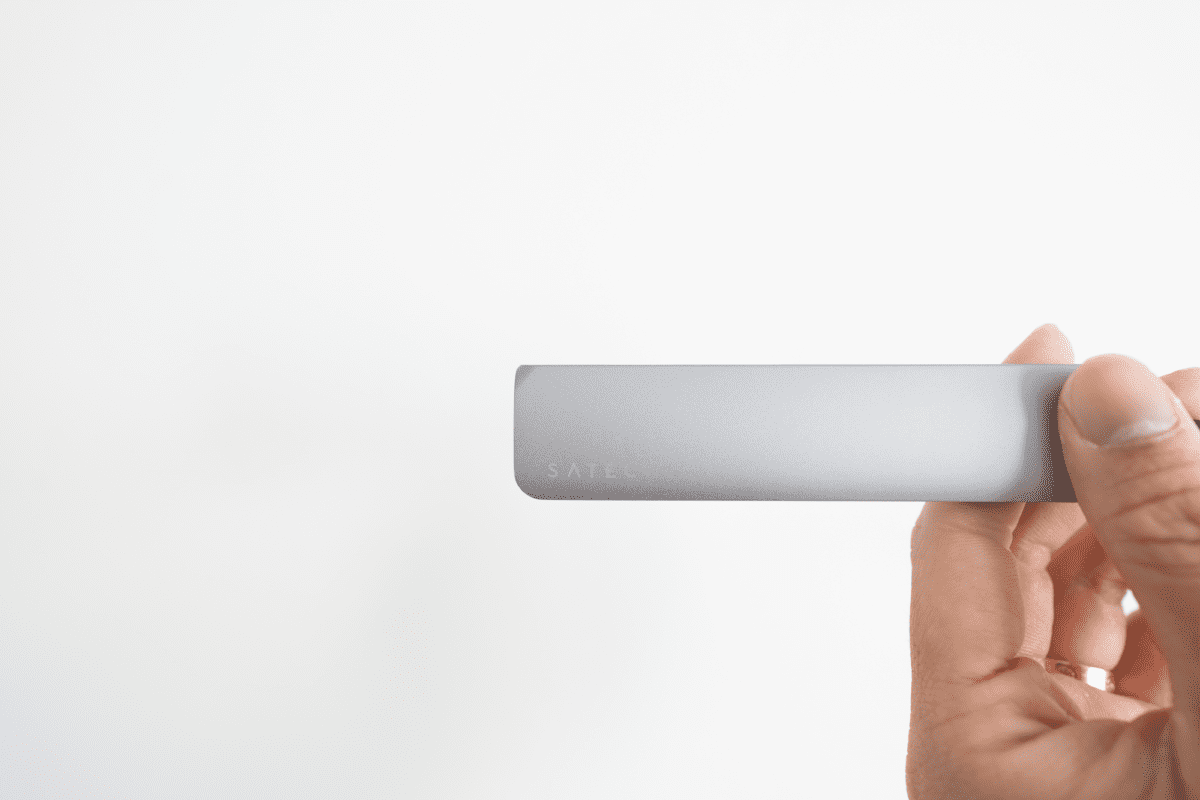 Another focus of Satechi was to make the adapter as portable as possible. At under five inches, it'll fit into most internal backpack organization or any pack meant for electronic accessories like the Aer Cable Kit 2.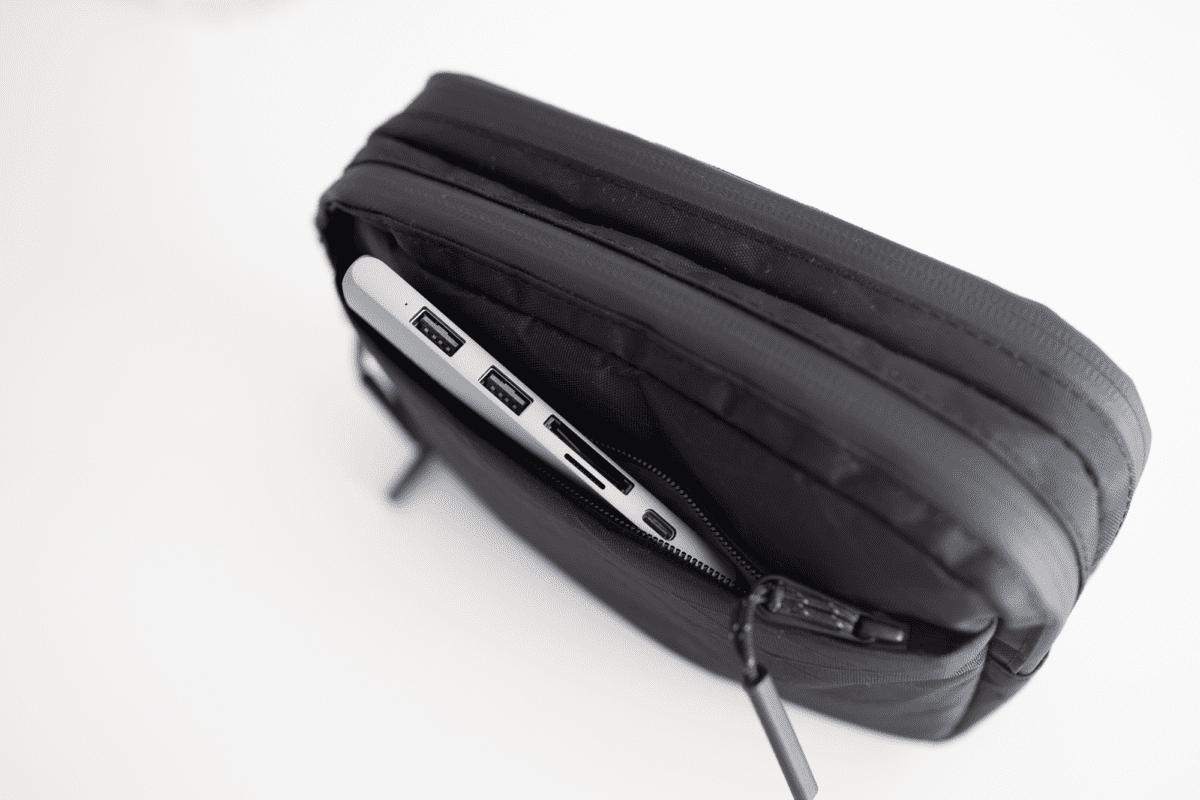 I've scoured the web for the right aesthetics when it comes to accessories for my MacBook Pro and Satechi products are the ones that catch my attention right away when I do an image search. Style-wise, you won't go wrong with Satechi. If you have recommendations for adapters with better design, please leave a comment below.
Technology
The adapter comes with 6 ports.
1x USB-C PD
1x micro SD card
1x SD card
2x USB-A 3.0
1x HDMI
The PD in USB-C stands for power delivery. This technology is important as only ports with PD allow you to draw power into the MacBook Pro. If you plug a power cable into adapters without PD, it would not allow your laptop to draw enough power to charge. This port is there so that you can use just one port to power your MacBook and connect it to all the devices you need.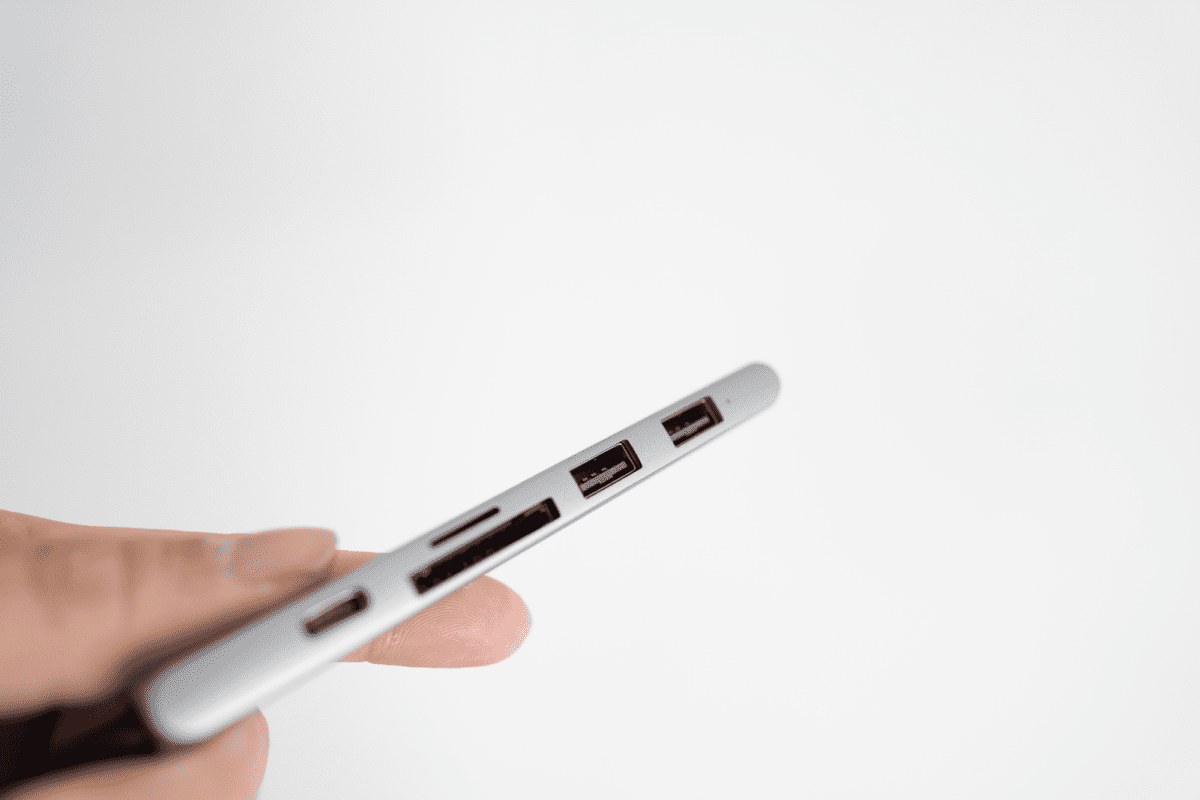 The USB-A port is the 3.0 version which allows transfer speeds of up to 625 MBps. For reference, the latest version at the time of this review is 3.2 which allows up to 2500 MBps.
The maximum transfer speeds you can achieve depends the "bottleneck" which is either the limit of the source or destination devices or the cable. Most modern external HDDs advertise a max speed of about 1000 MBps, so you want to note that the USB-A port on this adapter will be the bottleneck for external drive transfers. However, for use with devices like mice or headphones, this speed is more than enough.
The HDMI allows up to 4K 60Hz. The 4K stands for the resolution, which in this case is a horizontal display resolution of approximately 4,000 pixels.
The 60Hz stands for refresh rate, which is the frequency in which your screen refreshes. So, 60Hz means your update will update refresh 60 times a second. This is also where the consideration for their audience come in. While there are gaming laptops capable of up to 144Hz refresh rate, Apple laptops is only capable of up to 60Hz which is probably how Satechi decided on the specs.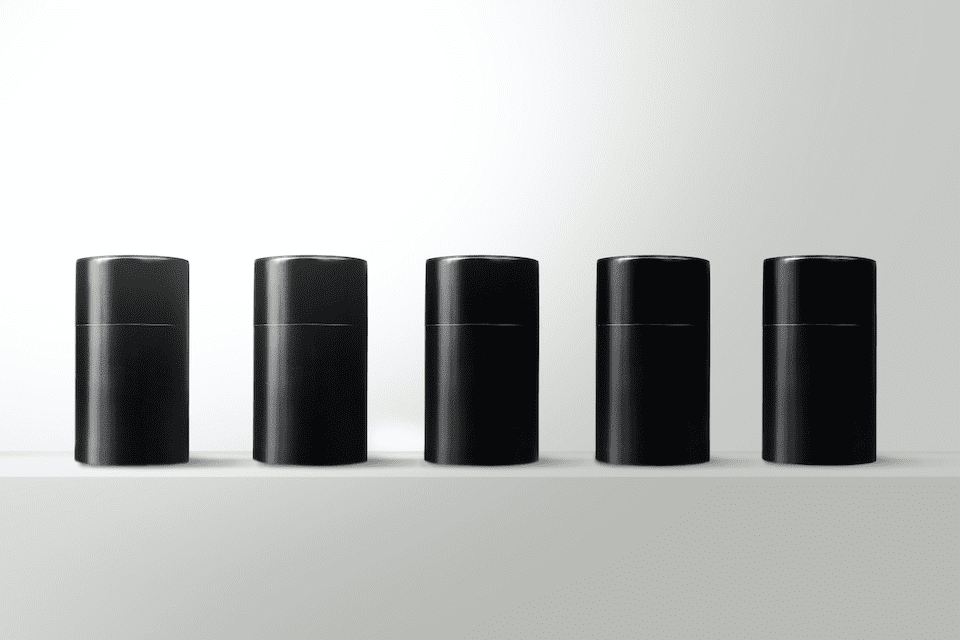 I found a 100 year old company that would create these heirloom quality canisters for me. They are handmade and will keep your tea leaves, coffee beans or anything that you need dry for years to come.
or read review
Usage
With such flawless design sensibilities, it comes down to the long-term usage. For most of us, the expectations of a product like this is minimal. The ports and cable have to work for as long as possible. In my experience, most adapters I use would last anywhere from two to three years before the ports stop working or get outdated.
I've had two experience with Satechi products before. One was with the Satechi 100W USB-C Charger where the first two I received couldn't charge. Another was for an adapter that stopped working after about 10 months. Luckily, both products were within their warranty periods and I have gotten them replaced with no problems so far. Without the warranty, I would be unlikely to get a second product given what happened with the first.
Thankfully, the replacement USB-C Adapter has been working perfectly so far.
Another thing you should consider is the length of the cable. It is a short cable designed for maximum portability. While this means that you'll never have a tangle, it also means that you are limited in the setups you can use it. For example, I use a laptop stand and if your stand is too high, it will leave the adapter dangling. While I don't mind, it doesn't look as sleek as it can be while wires hanging off the sides of your laptop.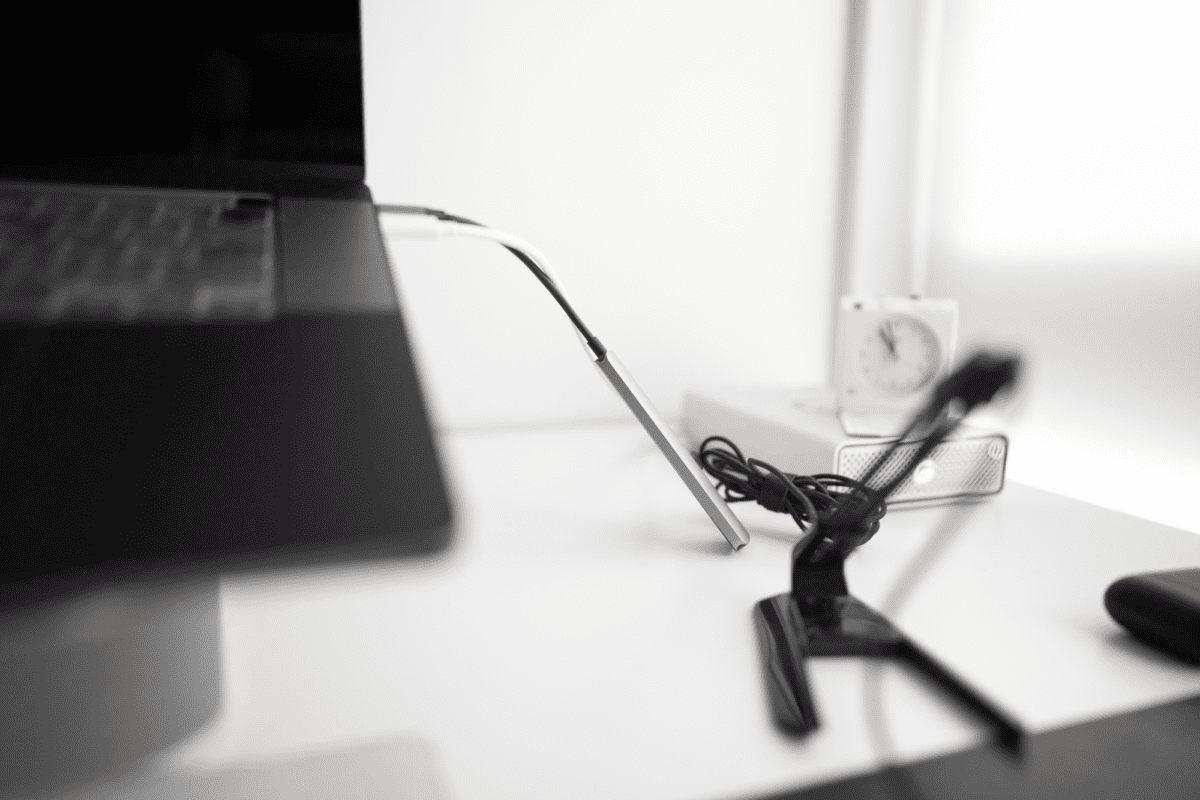 Another thing about the short cable length is that it doesn't let you hide it behind another device. It'll be on your desk and in fact, all the cables will be consolidated in a spot, essentially losing your chance at a minimalist desktop.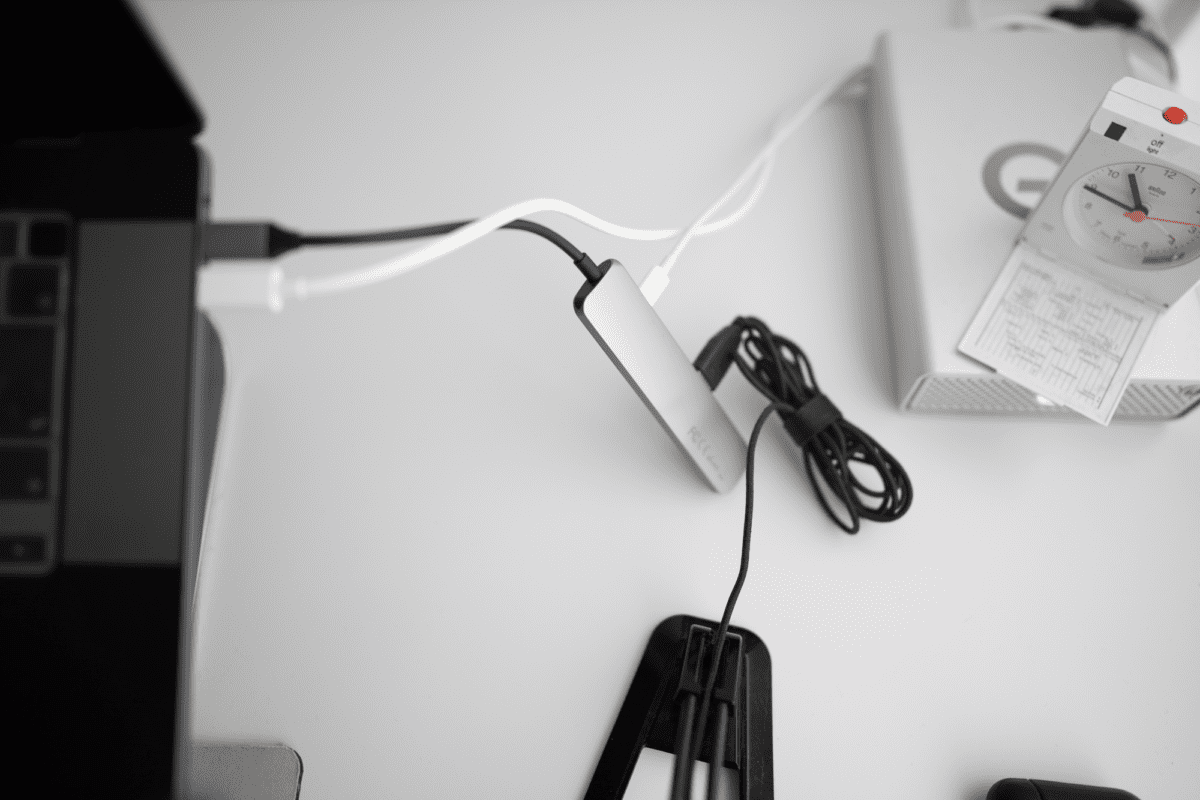 The adapter is meant to sit flat on the desk. The cable, being short, is also stiff and there is a limit to how you can bend it. So, you'll be in trouble if you have limited table space. Moving your laptop without care will also cause the adapter to "sweep" your table potentially causing devastating coffee spills.
While you need to be careful, this option is better than adapters with longer cables or those that attach to the side of your laptop.
Conclusion
While there were some quality issues with the ones I received, I've noticed that they only occur within the first few weeks of using the product which is covered by warranty. Once you tide past this period, you're gold.
For those who put the aesthetics of the products you own first and foremost, Satechi scratches an itch that no other brands can reach. Their flawless design execution make them one with Apple style ecosystem.
Additional Images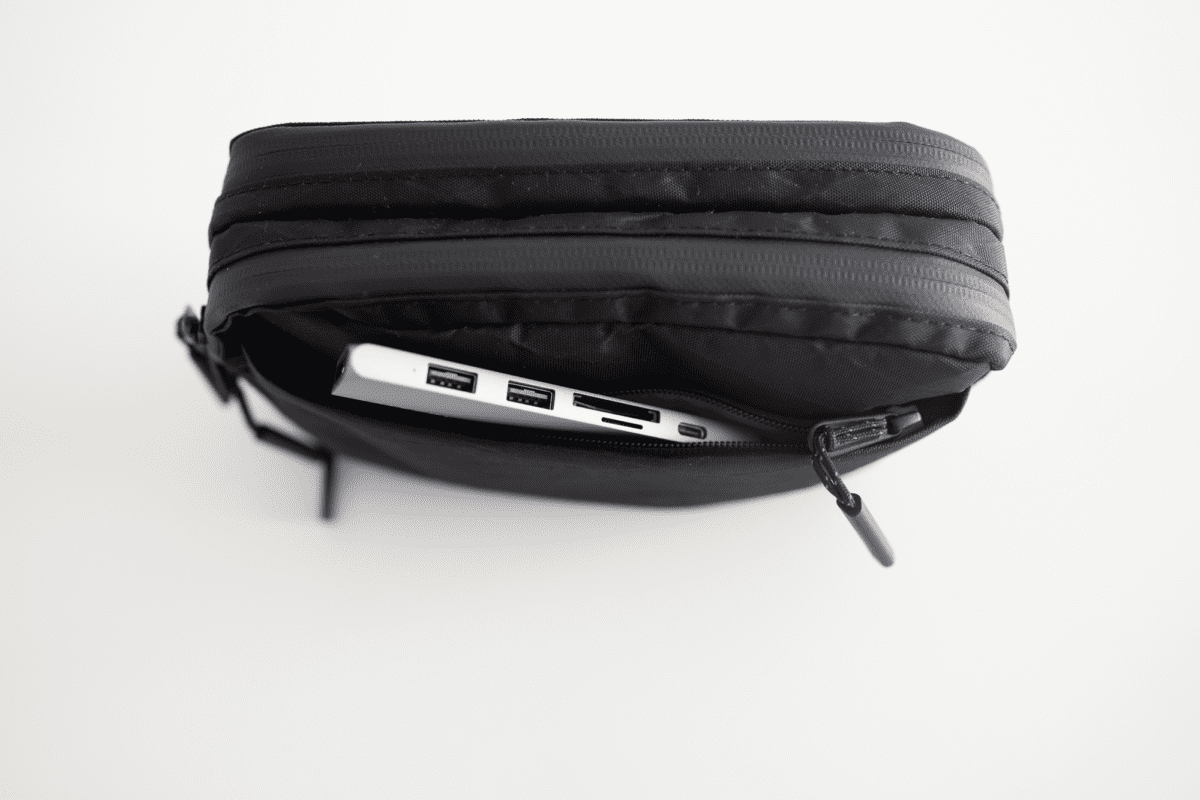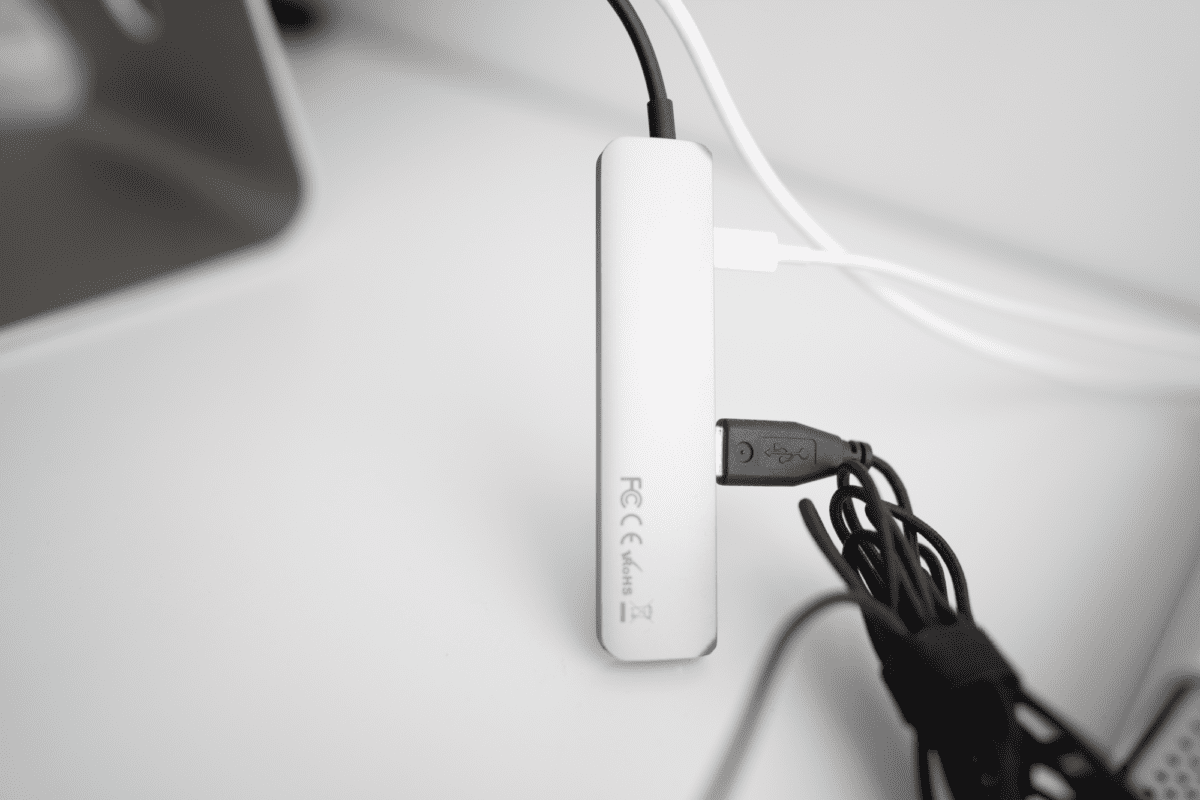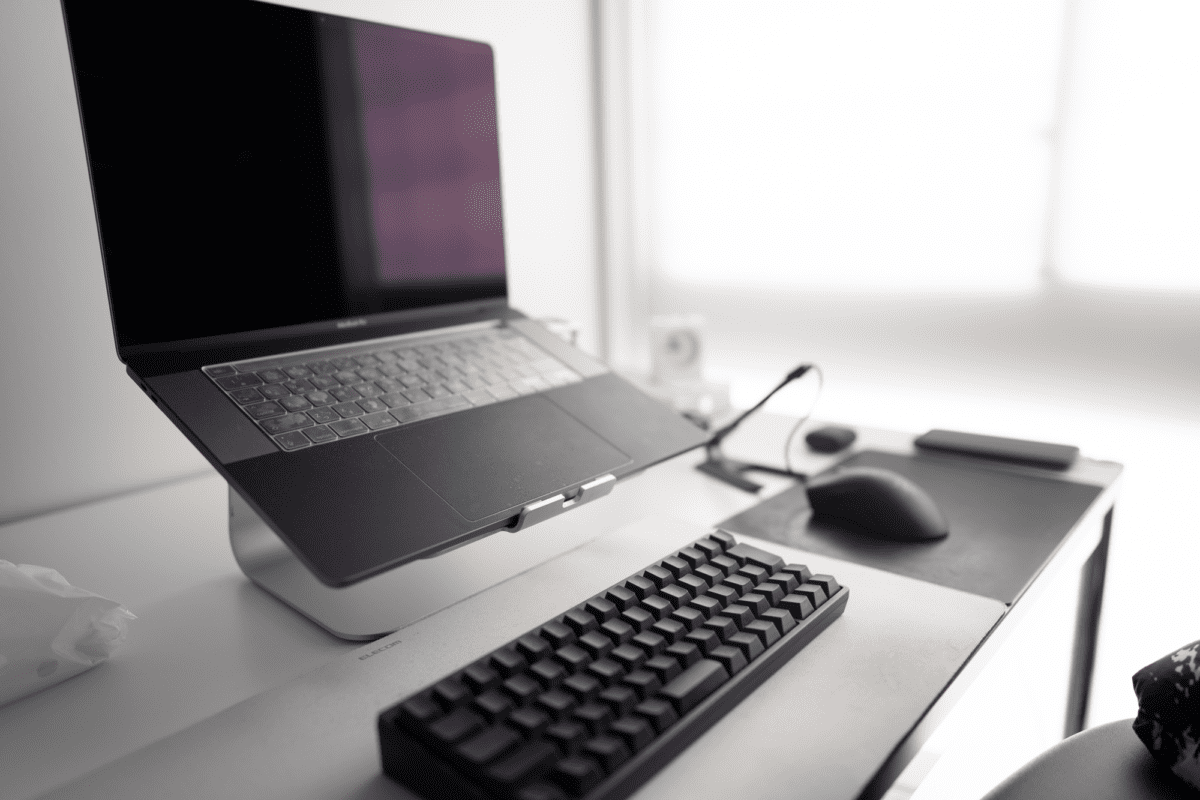 Like this review? See all of my in-depth reviews.
Also, consider supporting me by being a Patreon. Every cent given will go back into improving the content of this website.