This website is made possible by readers. I may earn a small commission when you buy through the links in this article at no extra cost to you. Learn more.
Details
Price $69.50 on perryellis.com
Materials 87% Nylon / 13% Spandex
Properties Performance Stretch, Moisture-wicking, Machine Washable
Overview
Perry Ellis is a relatively unknown brand in the onebag travel community, but I thought they shared a lot of the same ideas that drive the community.
Perry Ellis, the designer, was focused on innovation, not fashion. This meant that he created clothes for a practical lifestyle. An idea which a lot of travelers can get behind, since being fashionable often takes a second place to comfort and utility when you are on the road.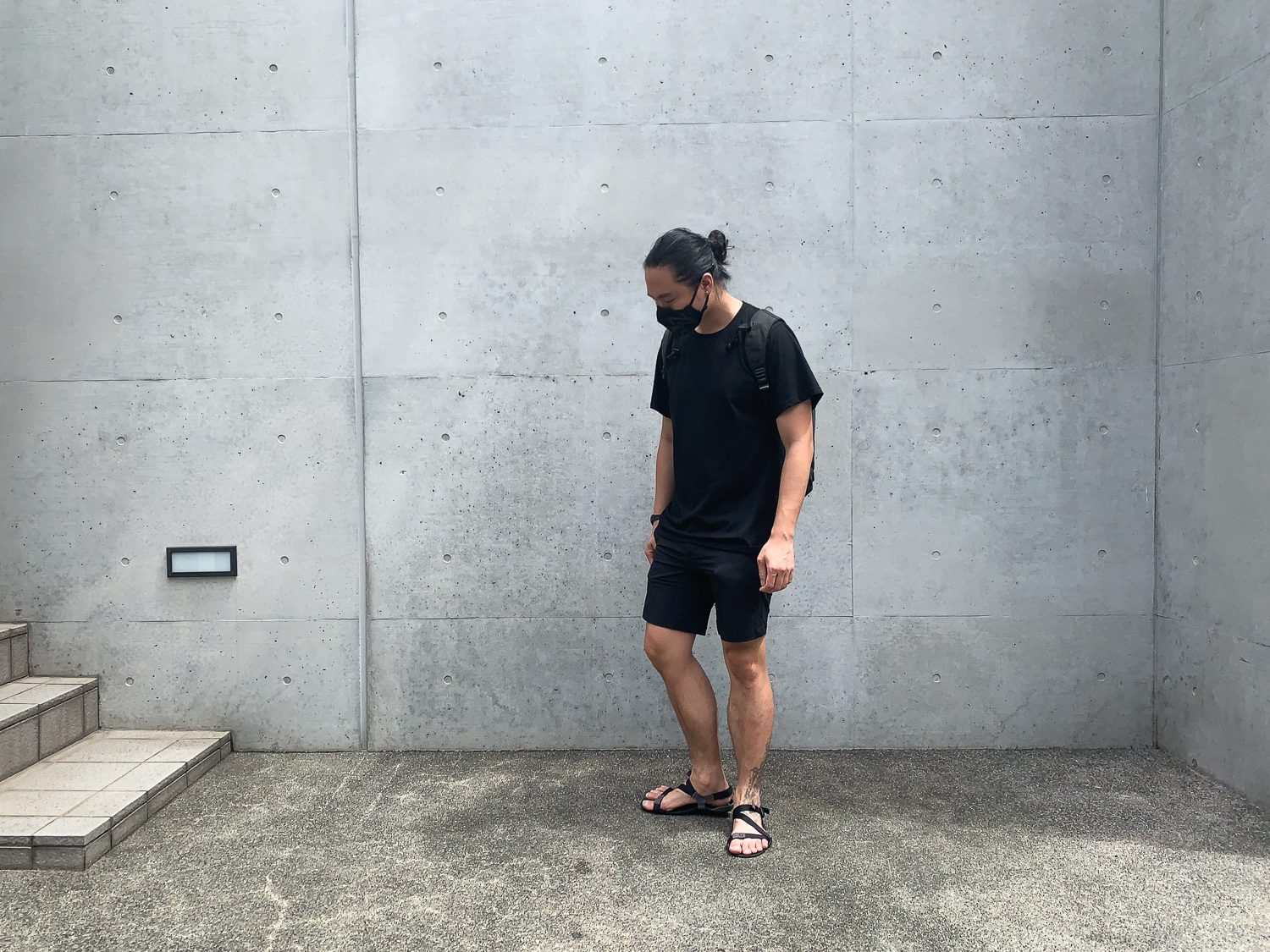 Having tested quite a few stellar travel-worthy short, like Outlier's New Way Longs and OG Free Ways, as well as another of Perry Ellis's products, the Resist Spill Tech Chinos, I'm ready to deep dive into this promising-looking tech short.
Style
My first impression of this short was that there is a very distinct swim trunks look to them. What the design of the short isn't really the problem, the look comes from the material.
The slight sheen, stretchability and overall looks makes it hard not to associate with the water.
The stretchability of the short means that you'll be able to put more things in your pocket, but also means that it'll show much more obviously.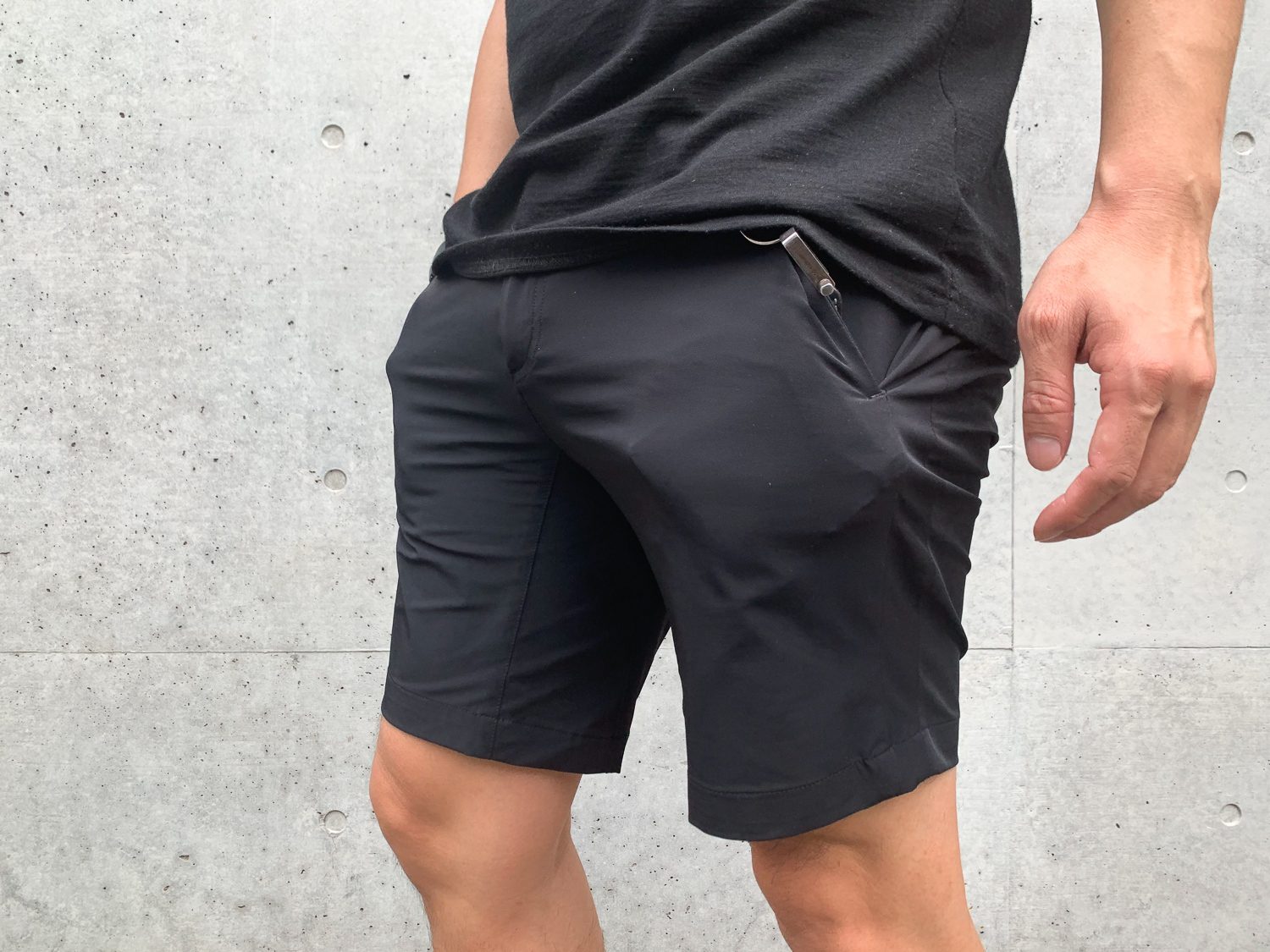 The cut and design of the short itself is pretty standard, albeit in the slim fit camp. The length is above the knee, similar to shorts like the Outlier's OG Free Ways.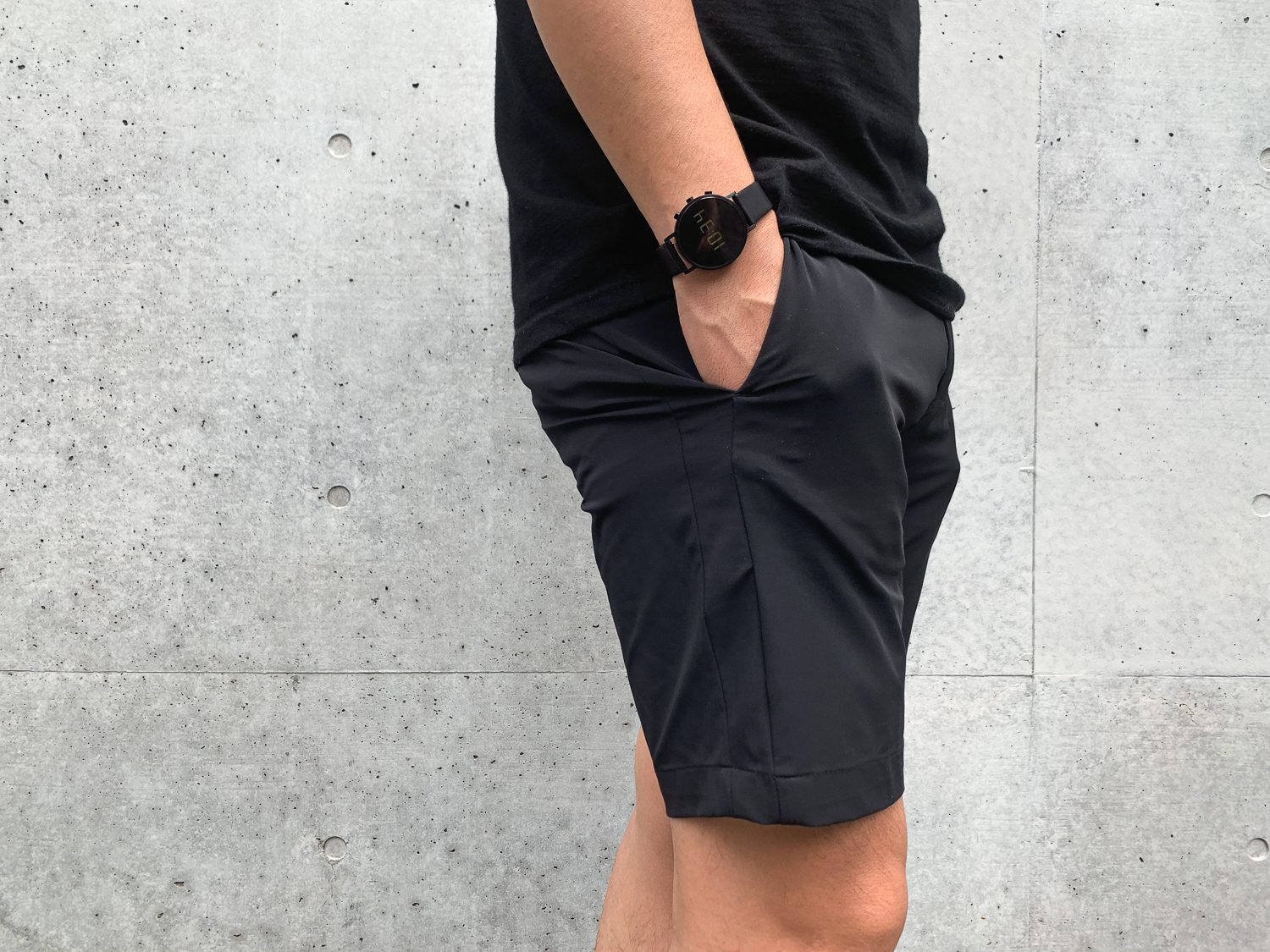 Apart from the material, there isn't anything that particularly stands out with the short which means it'll go well with most outfits. It certain goes well with most of my outfits, since I only wear black.
Materials
The main material, referred to as "Performance Stretch Fabric", of the short is made of 87% Nylon and 13% Spandex. That's quite a bit of spandex compared to most short and especially compared to their chinos with just 2%, which results in the prominent stretch.
On the insides of the waistband, there is a flexible, stretchable gripper fabric to keep your short from falling even without a belt. There are belt loops included in case you want a belt like Klik Belt for the aesthetics.
But no one likes ads, so I got rid of them. If my articles helped you, I ask for your support so I can continue to provide unbiased reviews and recommendations. Every cent donated through Patreon will go into improving the quality of this site.
There is a hidden zipper pocket inside the right pocket. There are also zippers on both the back pockets.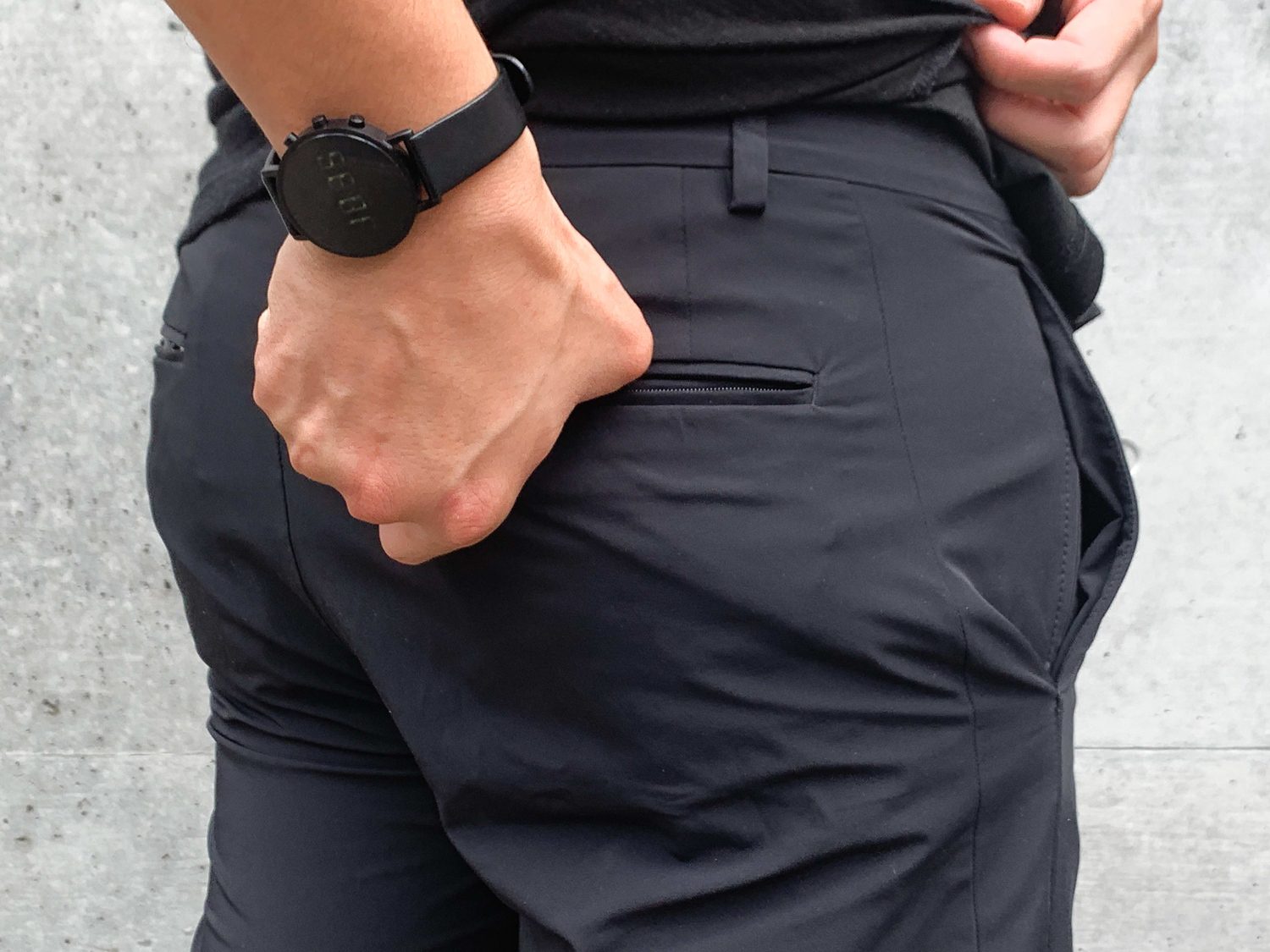 There is also a gusset feature on the side of the pants. This allows tension to be distributed on two seams instead of one and gives the short a unique design detail.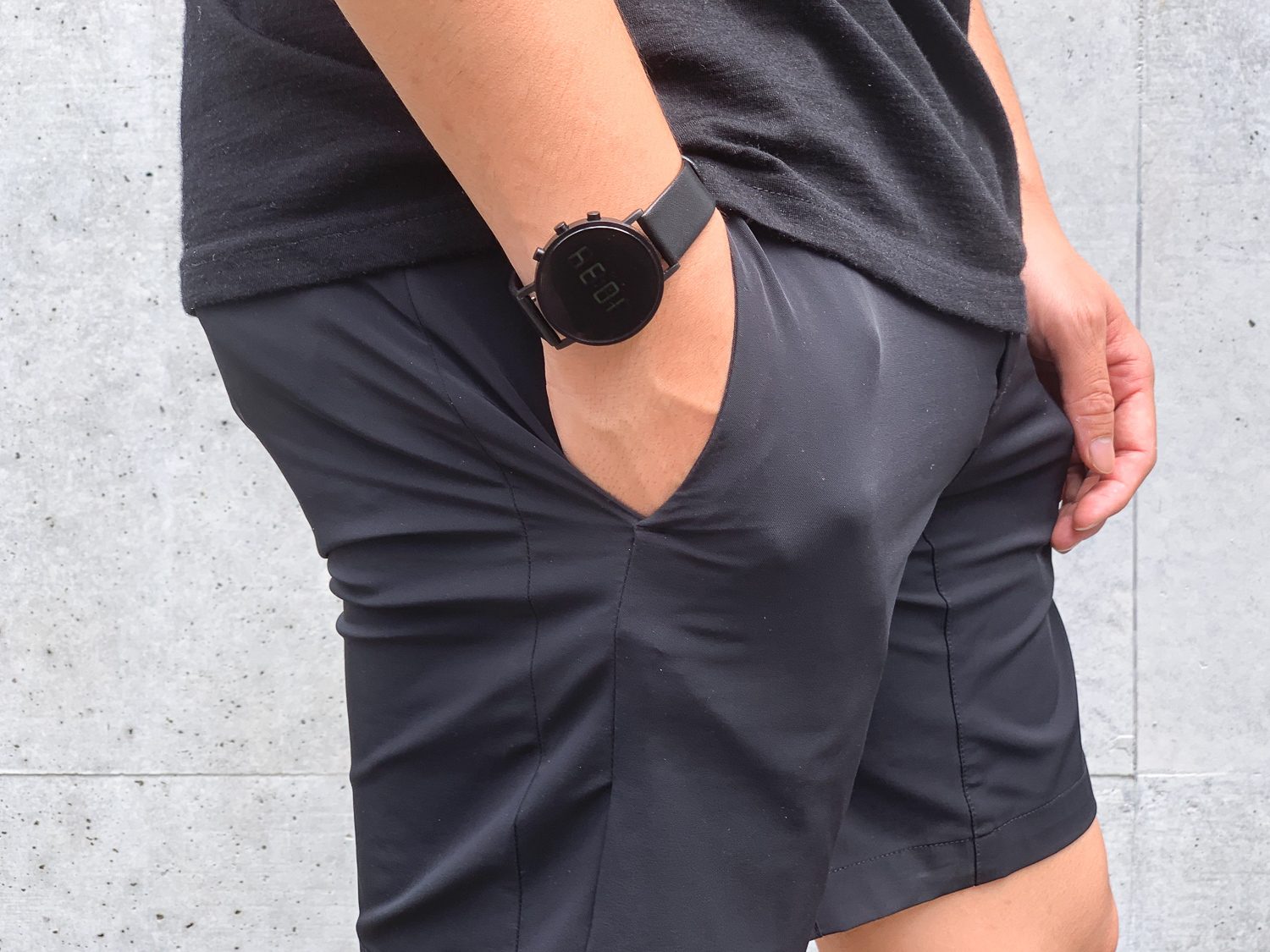 Usage
This pants is stretchy and you'll be able to enjoy a high freedom of movement. That, coupled with the waistband, makes this short extremely comfortable to wear and can very well pass off as a piece of loungewear you can wear to bed.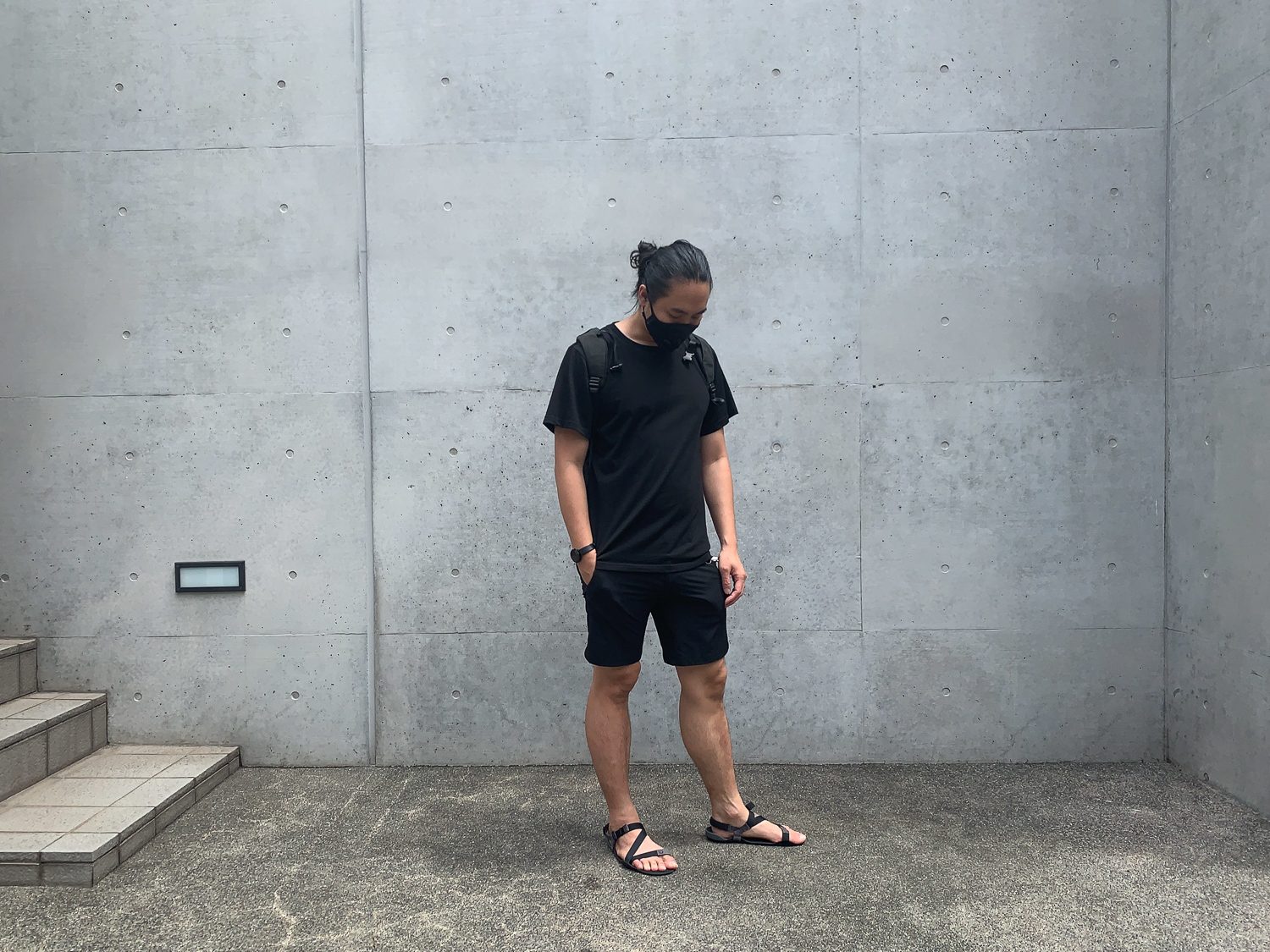 While the short is not completely waterproof, it beads off liquid well and even when wet, dries off quick.
The one biggest problem I have with the Tech Short is with the size of the pockets. They are just too small.
I own an iPhone XS Max and it sticks out slightly when in the pocket. When I sit down, the chance of it dropping out is incredibly high. I've had my wallet drop out a couple of occasions that I had to start emptying the contents of my pocket whenever I sit down.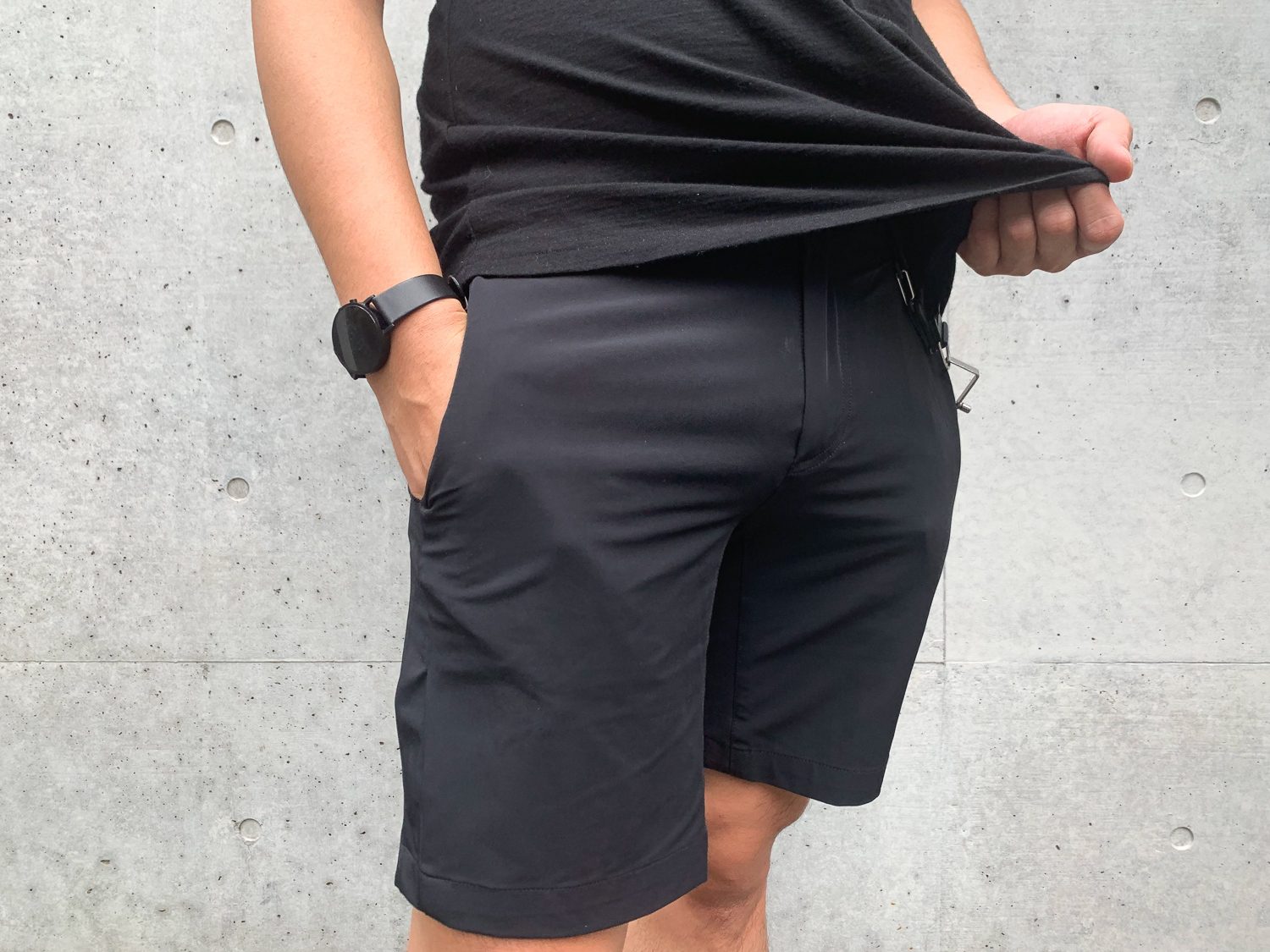 My phone wouldn't fit into the hidden zipper so there isn't any way I could secure it even with that feature. I wish they made their pockets a little deeper like Outlier's New Way Longs.
Conclusion
Overall, the Perry Ellis Tech Short is a great pair of short, but you definitely need to pair it with a bag since the shallow pockets would make the pickpockets' job a little too easy.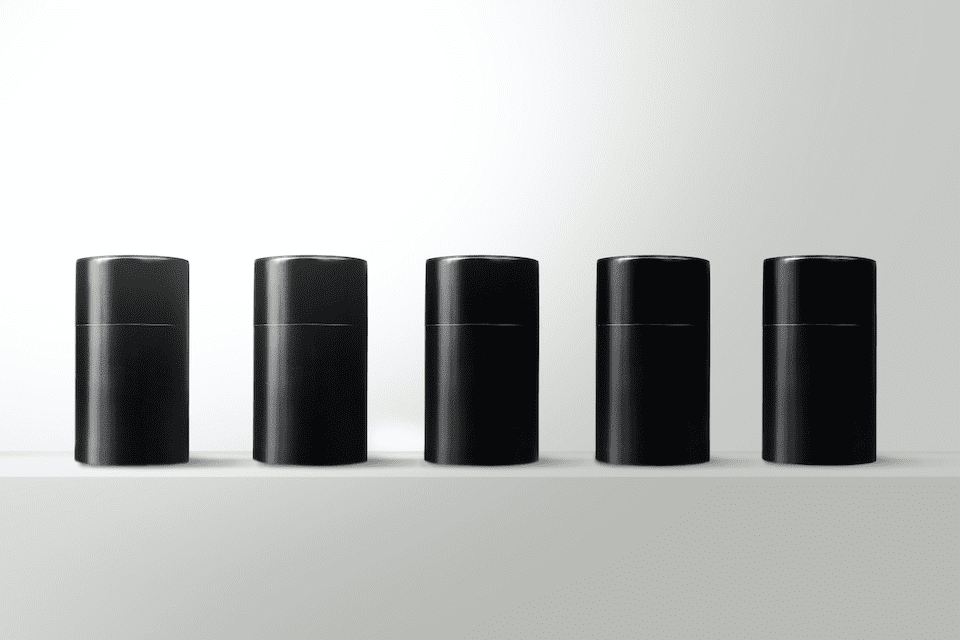 I found a 100 year old company that would create these heirloom quality canisters for me. They are handmade and will keep your tea leaves, coffee beans or anything that you need dry for years to come.
or read review
However, at the price point (discounted to $19.98 at the time of this post!), this pants can be the shoestring traveler solution to the only short they need.
Like this review? See all of my in-depth reviews.
Also, consider supporting me by being a Patreon. Every cent given will go back into improving the content of this website.
Tagged perry ellis review short water-resistant