This website is made possible by readers. I may earn a small commission when you buy through the links in this article at no extra cost to you. Learn more.
Details
Price $168 on ablecarry.com
Buy through this link for 10% off your entire order (once per shopper)
Dimensions 11″ (w) x 19″ (h) x 7.5″ (d) / 280mm (w) x 480mm (h) x 190mm (d)
Volume 20L
Weight 0.9kg (2.1lb)
Materials X-PAC X51 with CORDURA 500D Nylon
Overview
Able Carry is based in Hong Kong, where a small island with 7 million people means an urban hell, something I'm familiar with as someone born and raised in Singapore.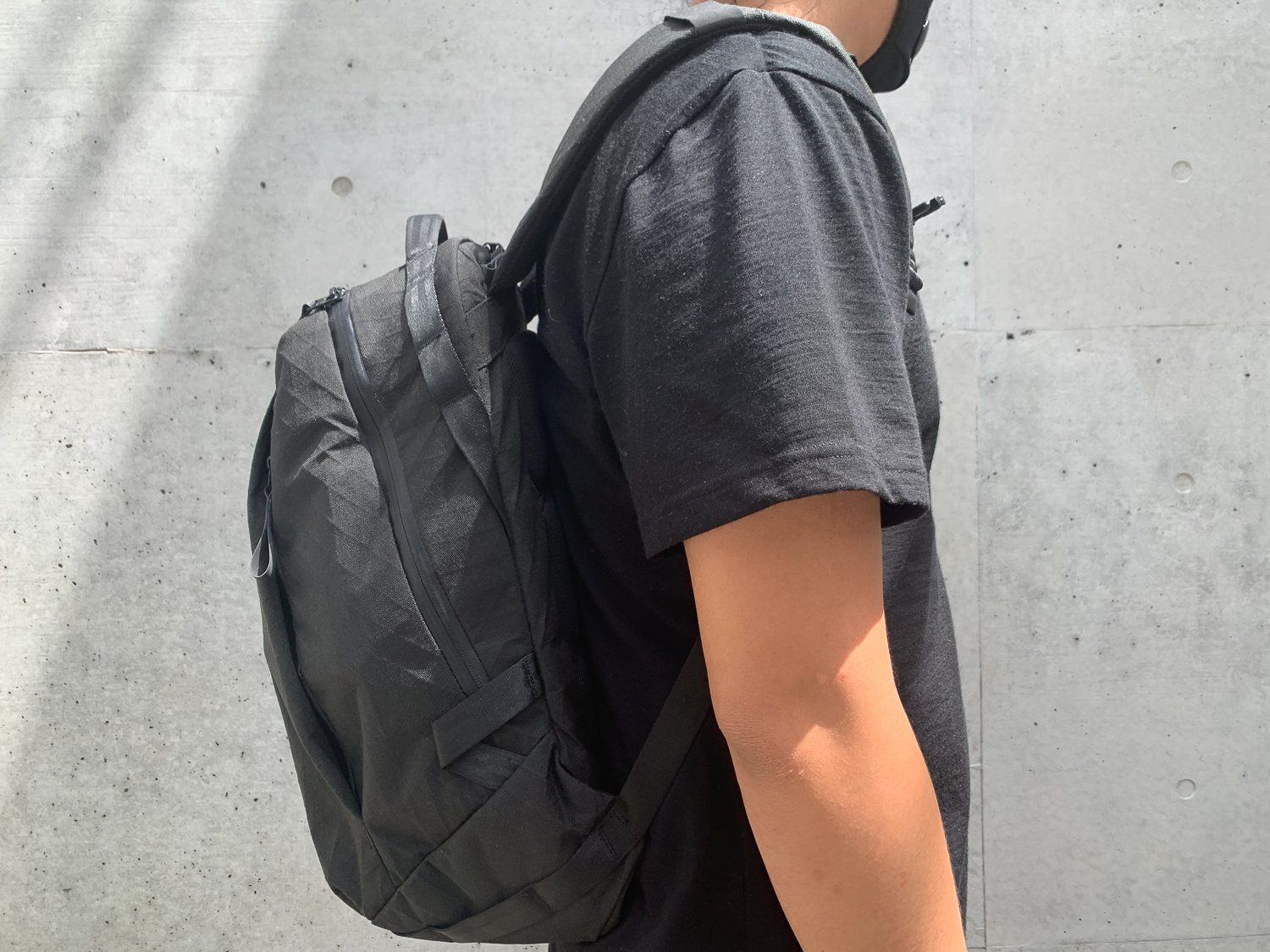 So, they decided to go on a relentless mission to make the best gear for today's citizens, to hit the city with better style and comfort.
It's seldom that I see a brand from Hong Kong have such beautiful, western aesthetics. So, I was pretty impressed by their branding and bag designs.
The Daily Backpack is one of two bags they are offering at the time of this post. It's the perfect size for an everyday carry and I've been carrying it for about a few weeks before writing this post.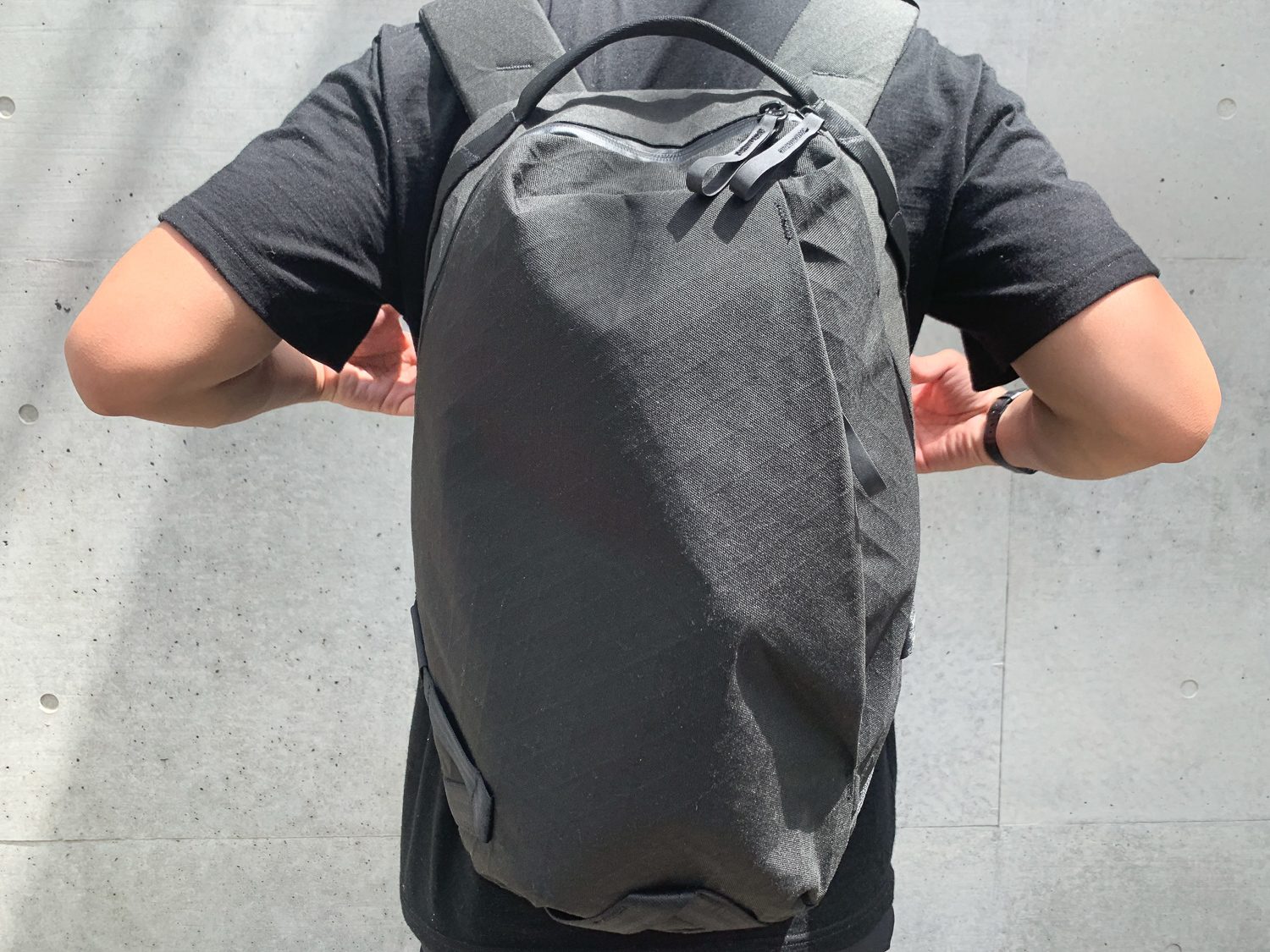 Style
It's deceptively simple, but yet not basic or boring. On the outside, it's one fully blacked-out bag, but if you look a little closely, you find some interesting little design details.
The combination of minimal design, color-matched zips, and little details make the bag look a little more interesting than the average black bag.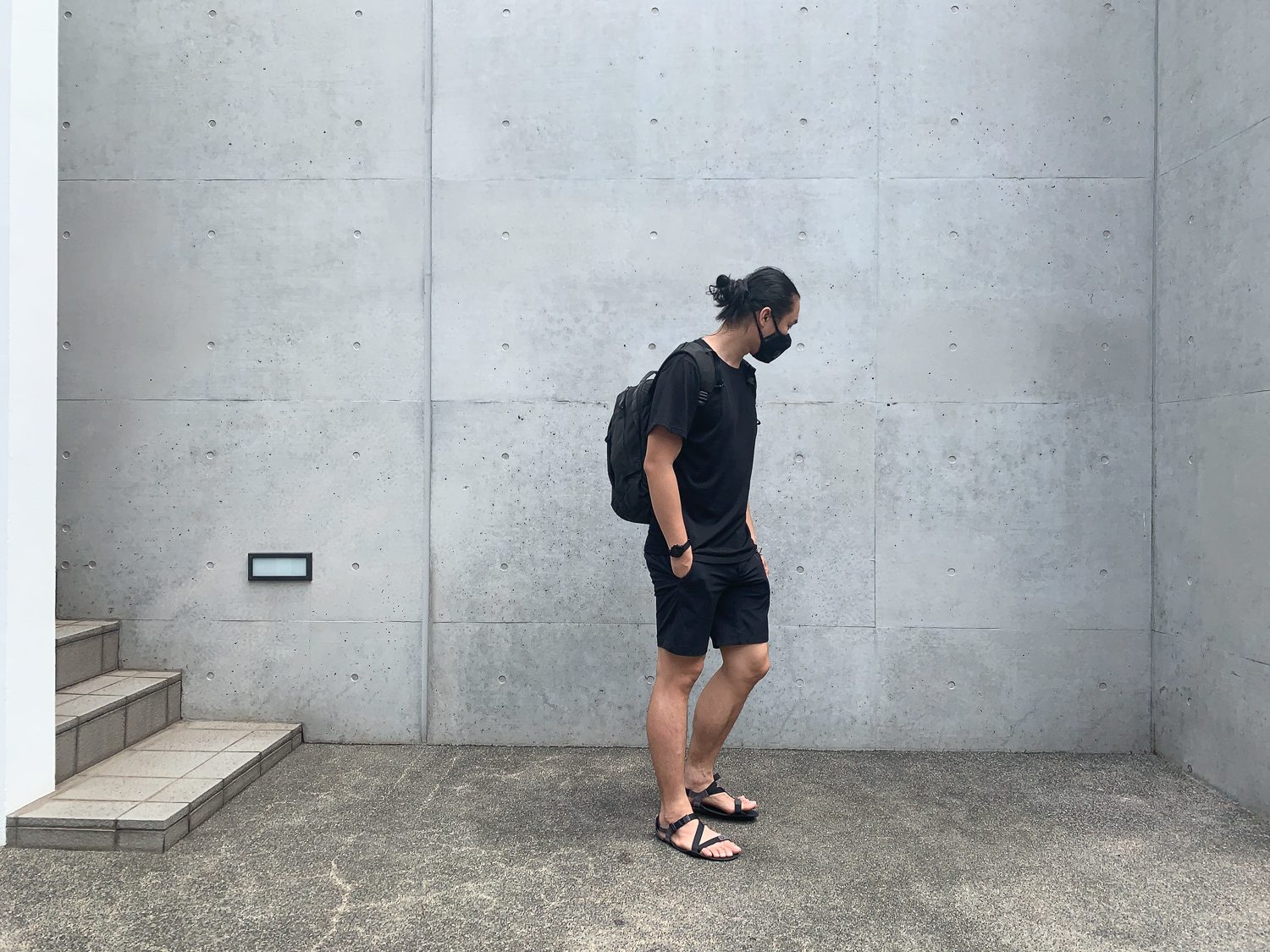 There is an molle like strap across the bottom of the bag that they refer to as the A-Frame which provides enough structure to prevent your bag from sagging.
There are also some straps at the end of zippers to let you add a lock to secure your zips in place if you are afraid of pickpockets.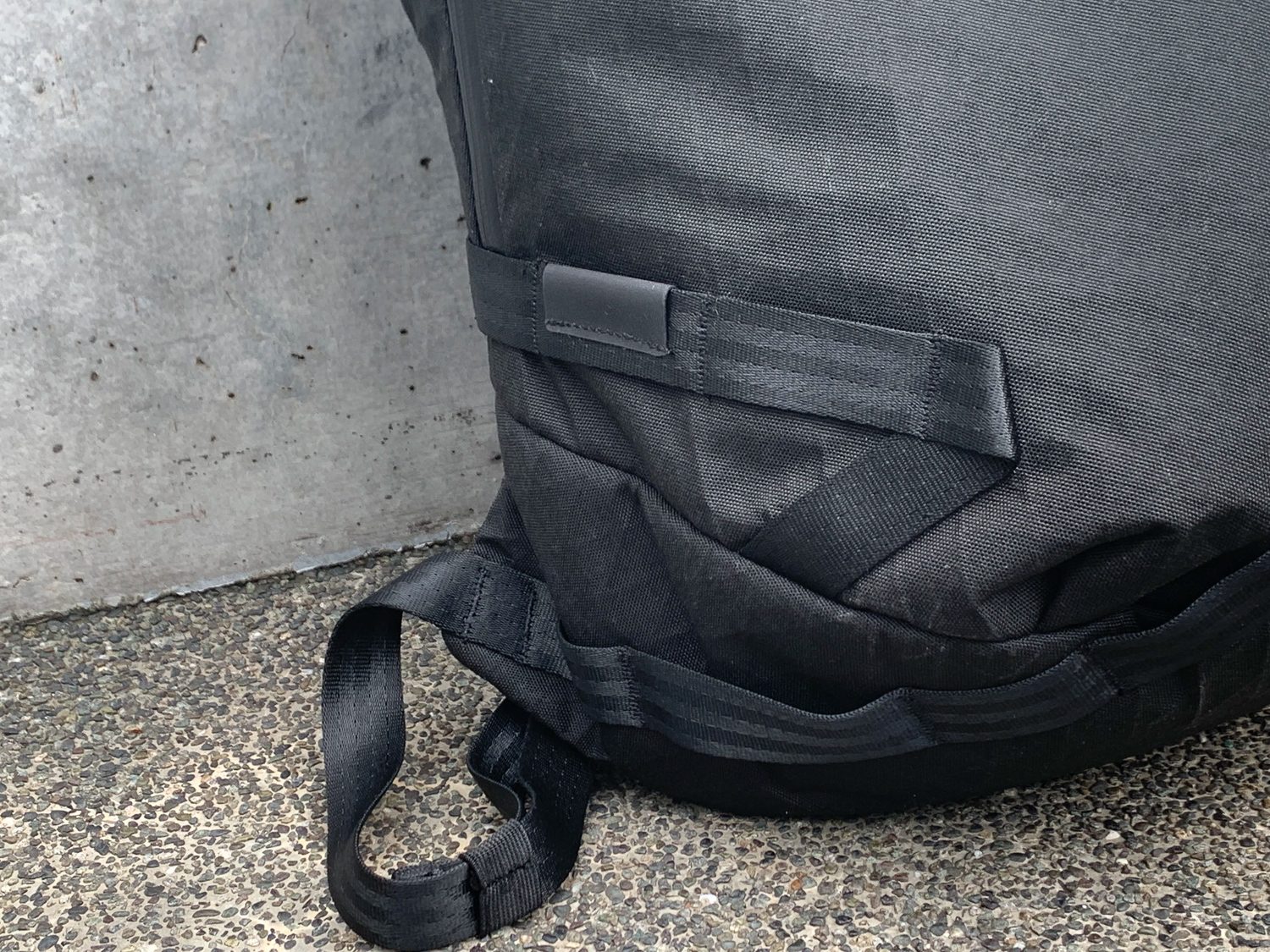 There are also some straps on the bottom-front of the bag which is the perfect size for you to strap a bike lock onto.
From the front of the bag, there is a single long slit with a hidden zip that reveals a quick access pocket, the perfect size for you to keep a 1 liter bottle.
But no one likes ads, so I got rid of them. If my articles helped you, I ask for your support so I can continue to provide unbiased reviews and recommendations. Every cent donated through Patreon will go into improving the quality of this site.
Material
The bag is made of X-PAC X51 and features the X-Grid with polyester film backing for waterproofing and structure, and a surface layer of 500D CORDURA Nylon over it for strength.
The reason why the X-Grid is criss-cross in pattern is so that the fabric can be reinforced at its weakest point which is diagonally across the fabric.
The polyester film also adds quite a bit of waterproofing to the bag, which is great because I sometimes get caught in light showers but am simply too lazy to take out my umbrella simply because my office is so near.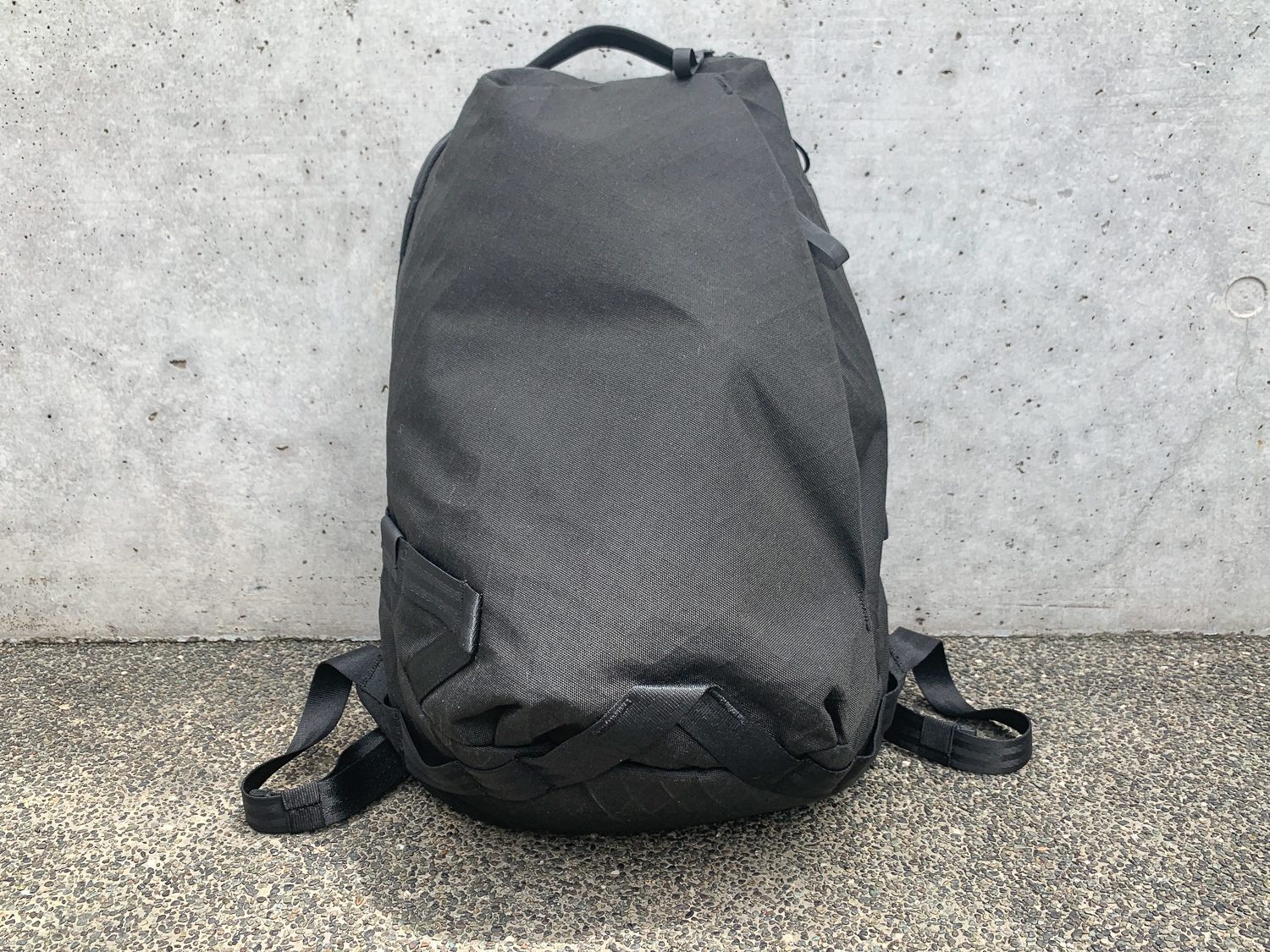 The pattern on the bag can also be found on bags like the Tortuga Outbreaker and I found adds an interesting dimension to the visuals of the bag.
No surprises is the presence of the industry-standard YKK zippers, specifically the Racquet Coil zips that's commonly chosen by the luggage industry for its strength.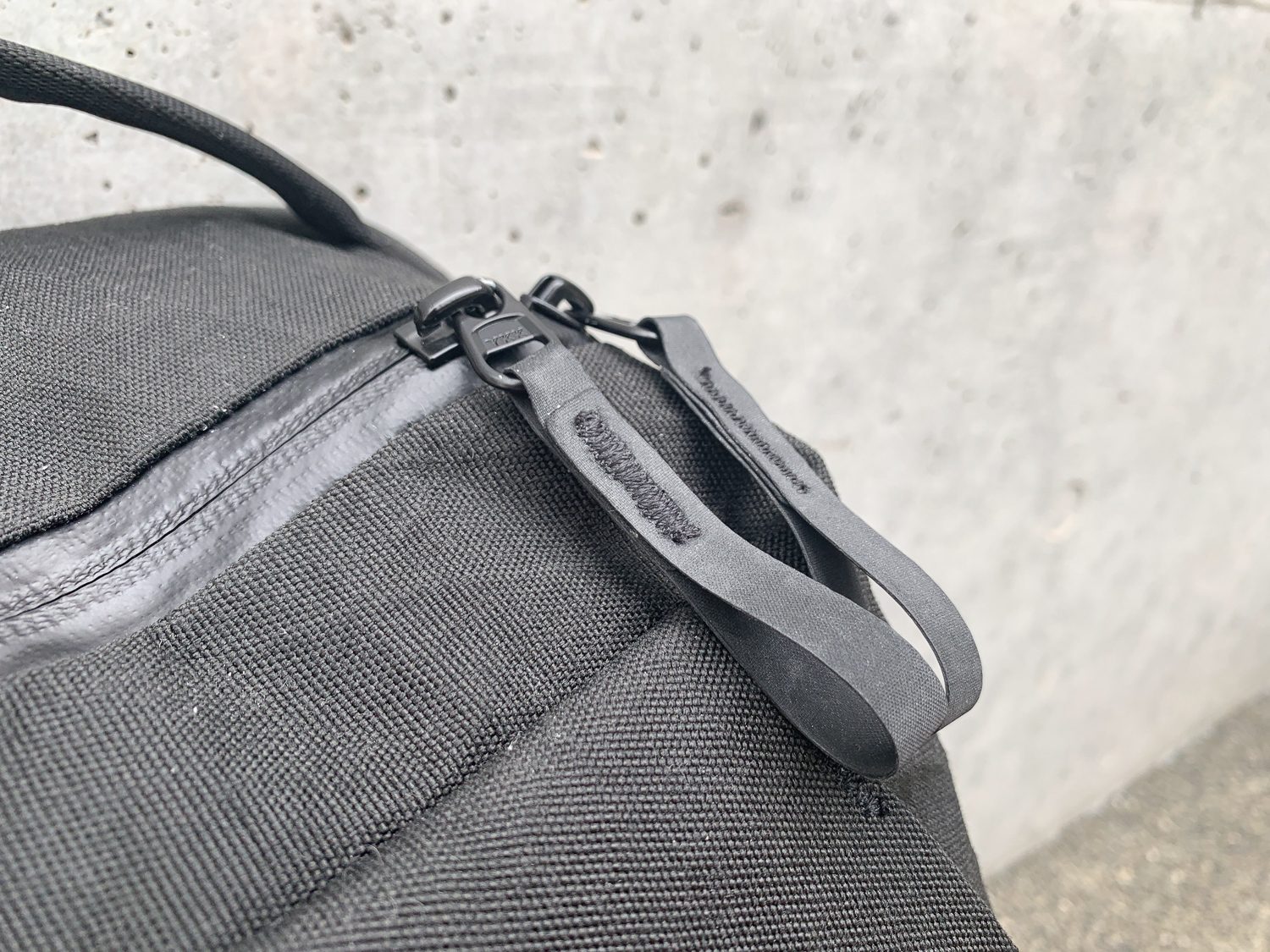 The hardware all over the bag uses Duraflex POM, which is an industrial-strength plastic that can withstand incredible impact and is known to last.
Usage
While I've used a few bags in the 20L+ range, like the Bellroy Classic Backpack Plus, and this bag feels pretty small at times. In my bag, I have an umbrella, my laptop, electronics and about two pouches and it's pretty much full. So, if I happen to have something extra to take home from work, I'll have to really pack it in.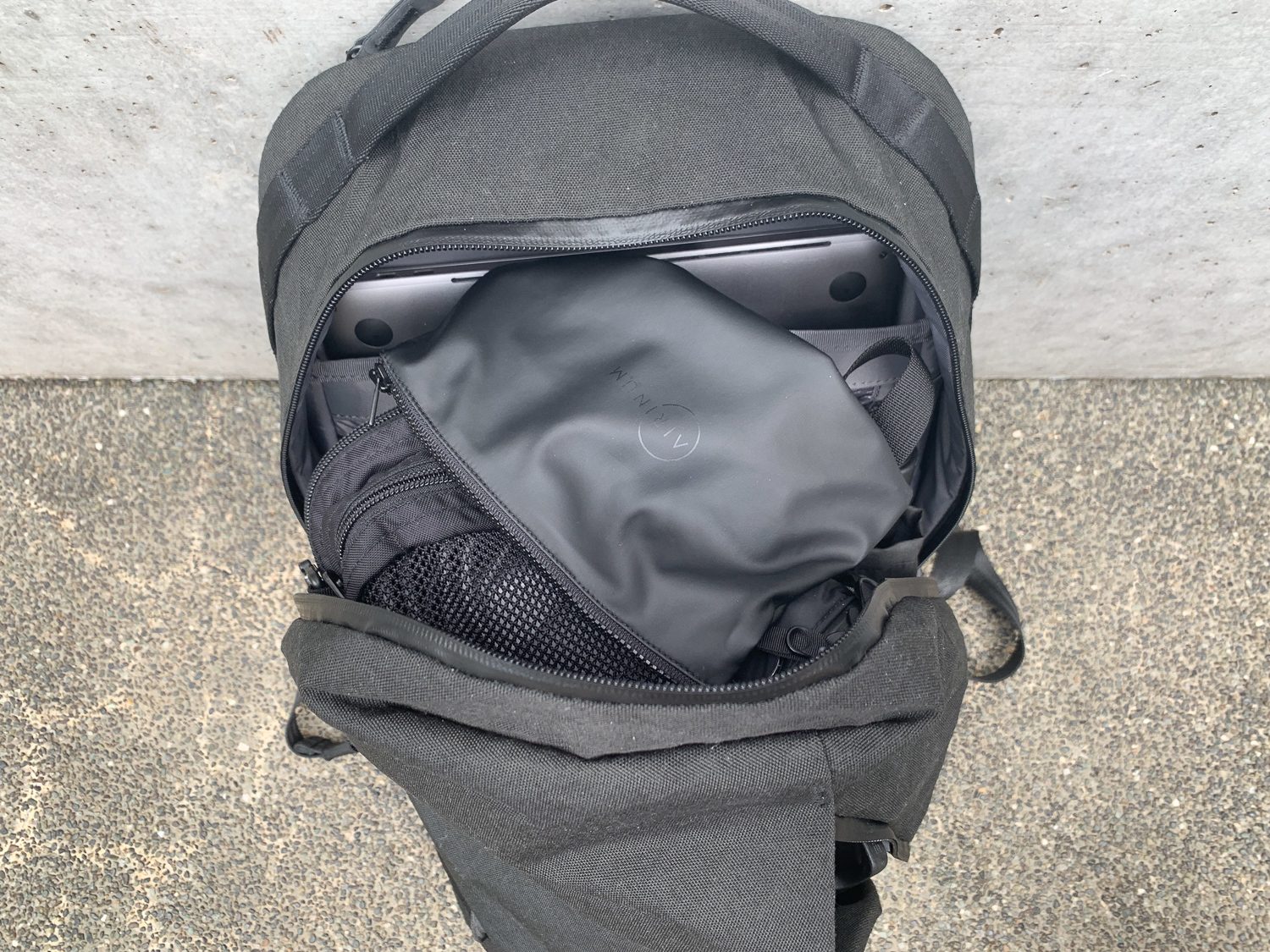 I'll admit, I've primarily carried it during my commute to and fro work, which is about 20 mins away. But that said, I've done this for many times and access the items of my bag at work quite often. So, I can say I've got pretty decent experience with it so far.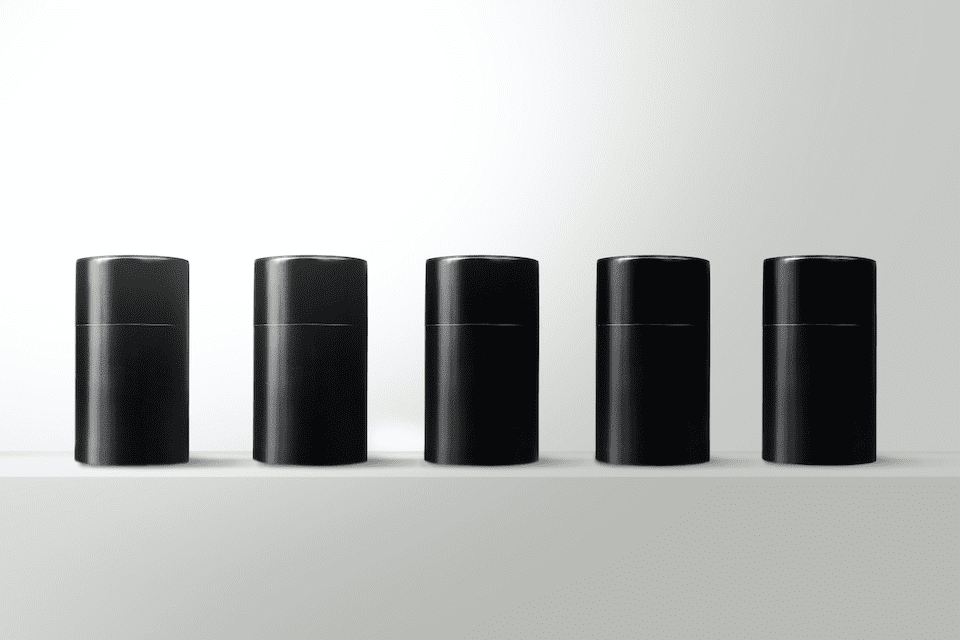 I found a 100 year old company that would create these heirloom quality canisters for me. They are handmade and will keep your tea leaves, coffee beans or anything that you need dry for years to come.
or read review
For such a compact bag, the shoulder straps and back support is very comfortable and you can feel more secure with the use of the included sternum straps.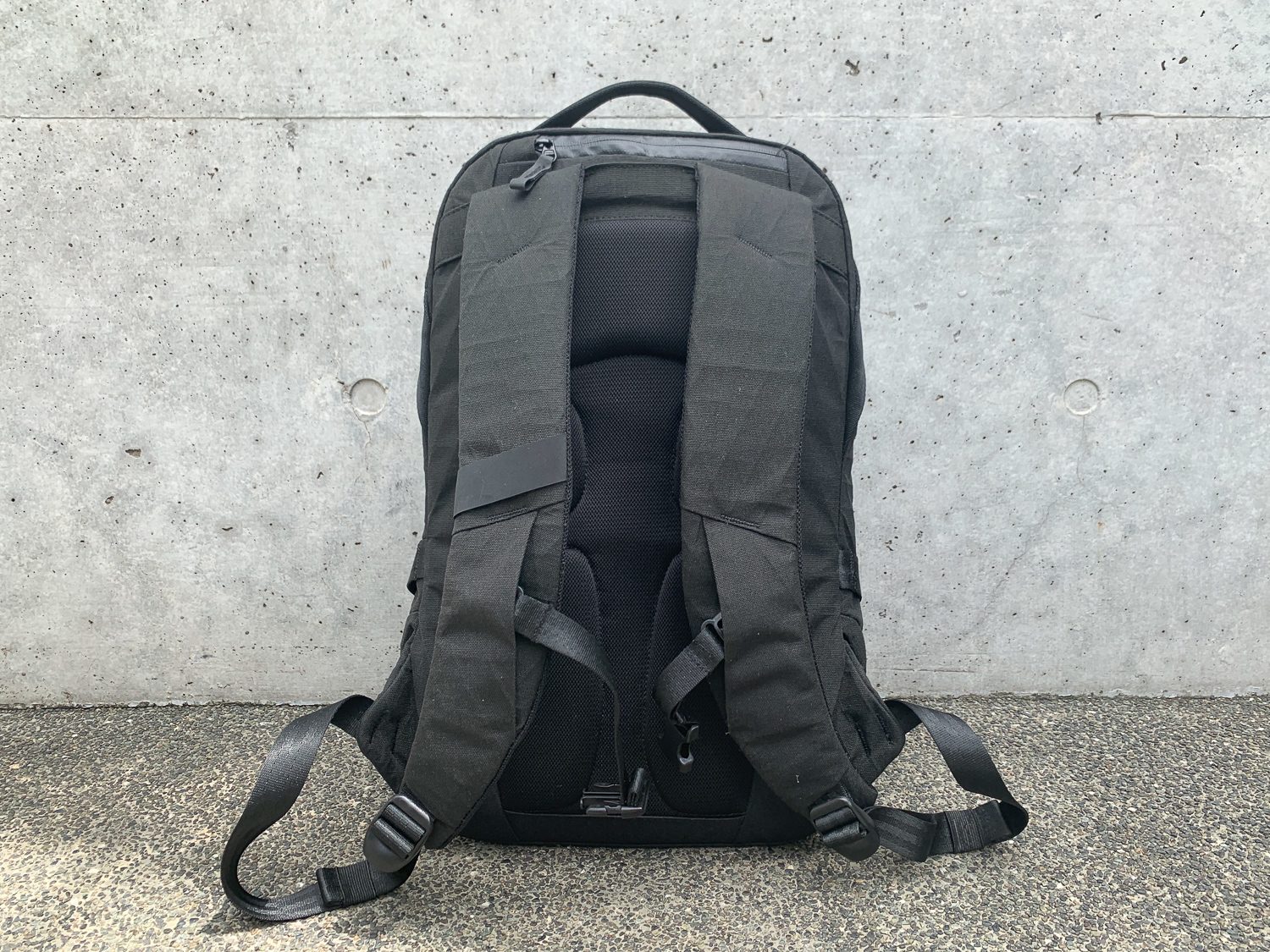 I was also glad that they included rubber loops to let you tuck loose straps to keep things nice and neat.
One thing I loved about the bag is the top quick-access pocket. Some of these kinda pockets are so darn small that I don't know what they expect me to keep in there. But in the Daily Backpack, I was able to put my employee pass and my name card holder comfortably in, which made it easy to get in and out of the office.
The front pocket contains a key leash, but I've never used it since I usually attach my keys to my belt loop.
There is also a laptop compartment that fitted by 15″ MacBook Pro perfectly. There is also a velcro opening just above the brand tag that you can put your documents into.
There is also a "secret pocket" on the top side of the inside of the bag. It's super small and hidden, in fact, I didn't even know it existed until I looked at the product page again.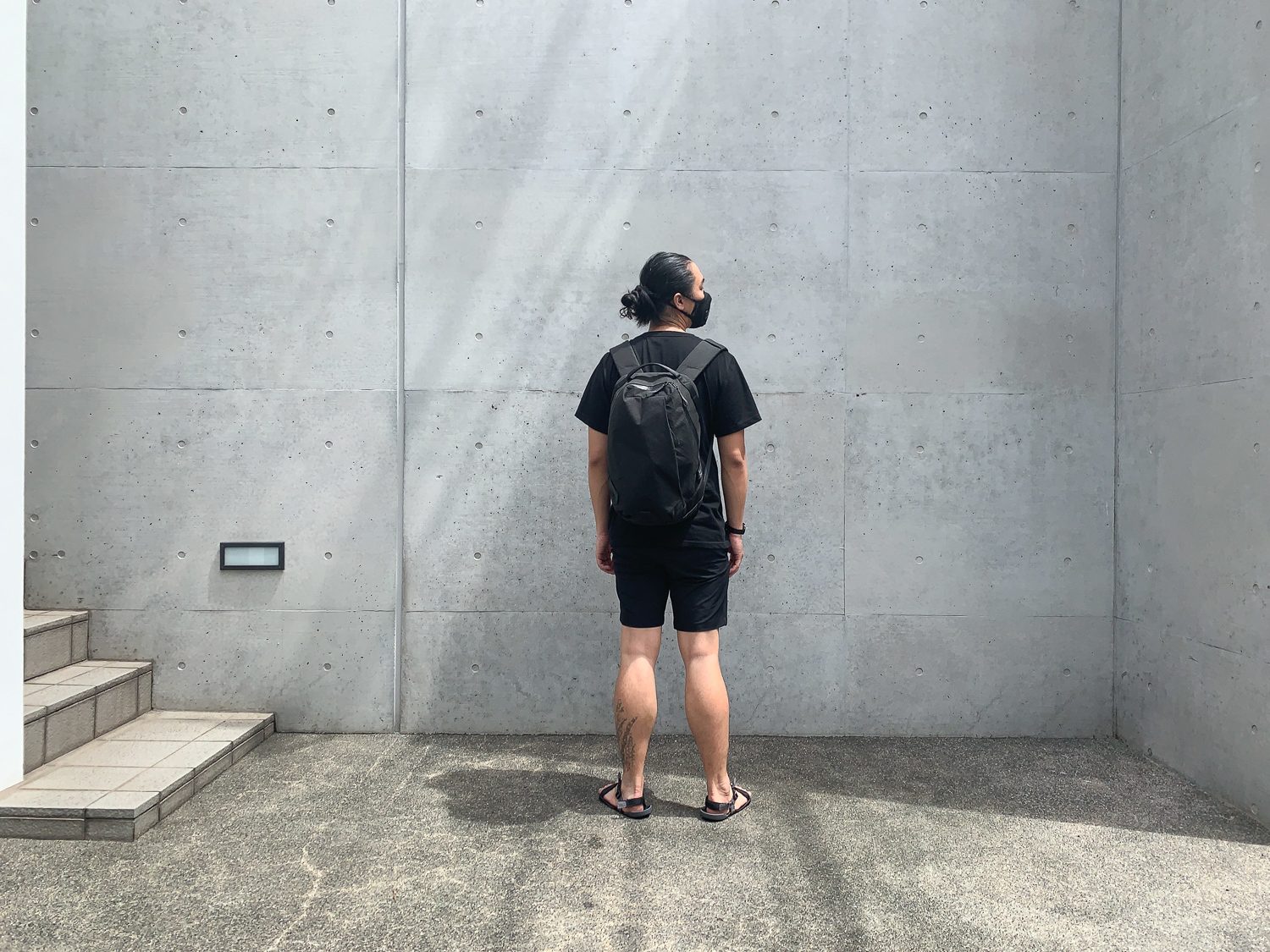 Conclusion
This is a perfect bag, at the perfect size, for the minimal or day traveller. I particularly like how it's so simple yet so functional.
Like this review? See all of my in-depth reviews.
Also, consider supporting me by being a Patreon. Every cent given will go back into improving the content of this website.