This website is made possible by readers. I may earn a small commission when you buy through the links in this article at no extra cost to you. Learn more.
Details
Overview
I previously wrote about the Perry Ellis Resist Spill Tech Chinos and I've gone one step deeper. I'm reviewing a washable suit.
As the name of the product suggests, it's a suit you can wash. Gone are all those days where your precious suits have to be babied and racking up of exorbitant dry cleaning costs is regarded as a norm.
A new breed of suits, like the xSport by xSuit, are paving the way for a world where you don't take care of your suits, but instead, they take care of you.
Perry Ellis has a collection of machine-washable suits, but the one that will be reviewed in this article is the Slim Fit Washable Black Tech Suit.
Style
I'm 6'0 and 196 lbs, and I'm usually in a size 32 pants. In my xSuit, I got a 44R for the jacket but it felt slightly too large without layering. For the Perry Ellis Washable Suit, I got a size 42 and it seems to fit me perfectly.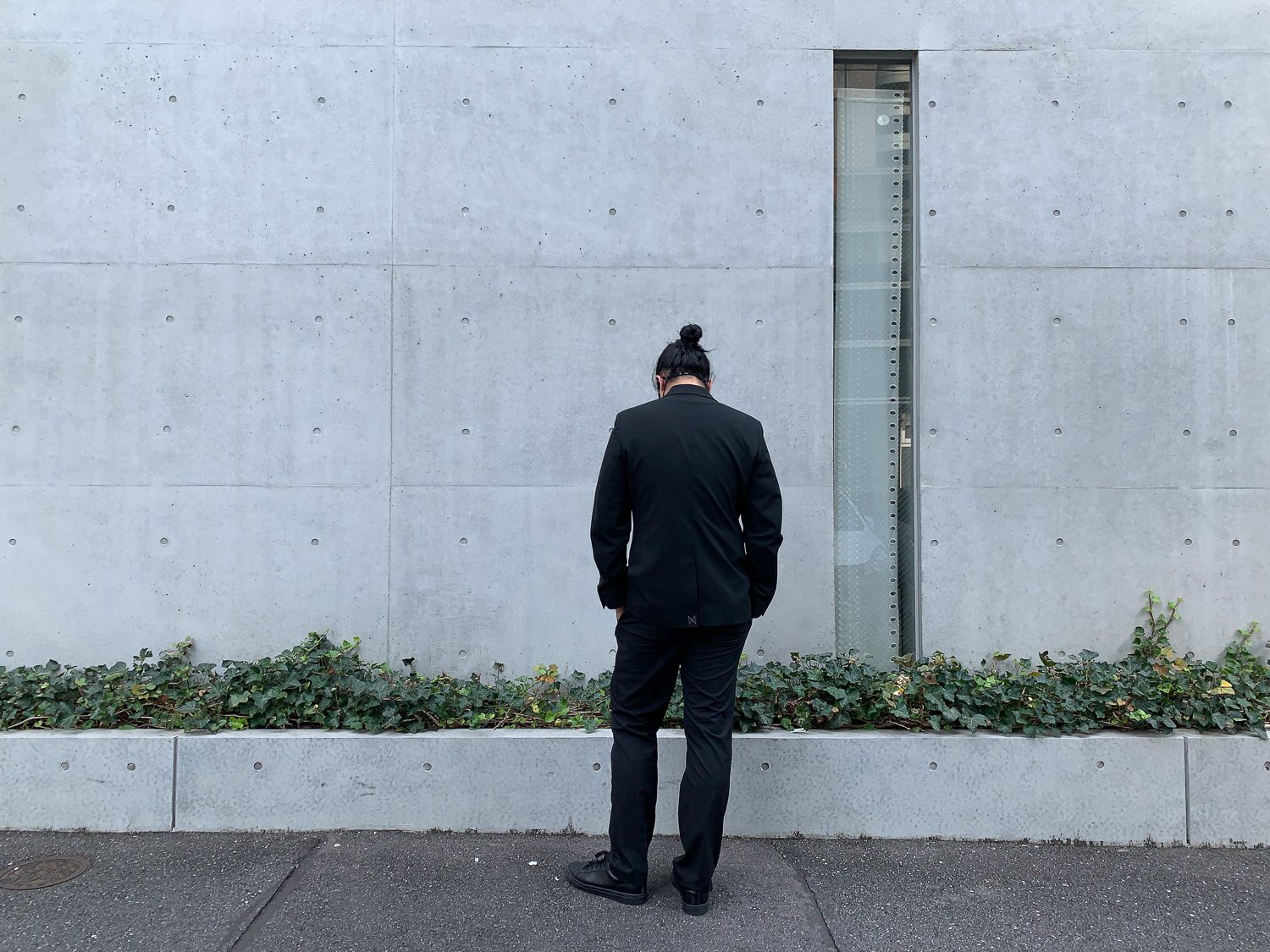 The single most important factor in a suit is the fit, which is why some people spend thousands on suits from tailors on Savile Row. As with most off-the-rack suit, you are likely not going to get the perfect fit. You want to get as close to the perfect fit as you can, and go to a tailor or alteration service to clean up the fit.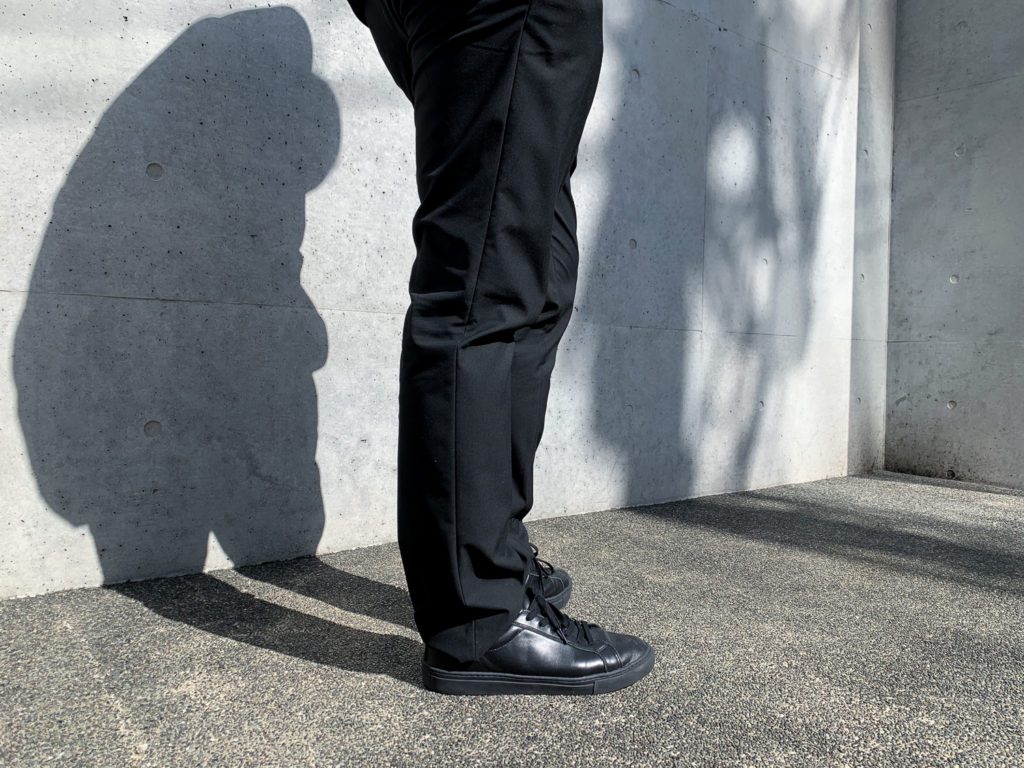 For me, it seemed like the suit fit me pretty well off the rack, and I didn't feel the need for any alterations. The bottoms were a little less slim than I liked, but the overall fit was good. The fit goes the same for the length of sleeves. The pants could use a little hemming if you prefer Thom Browne-esque length.
There are four sleeve buttons, so I would assume the jacket is trying to be on the more formal end.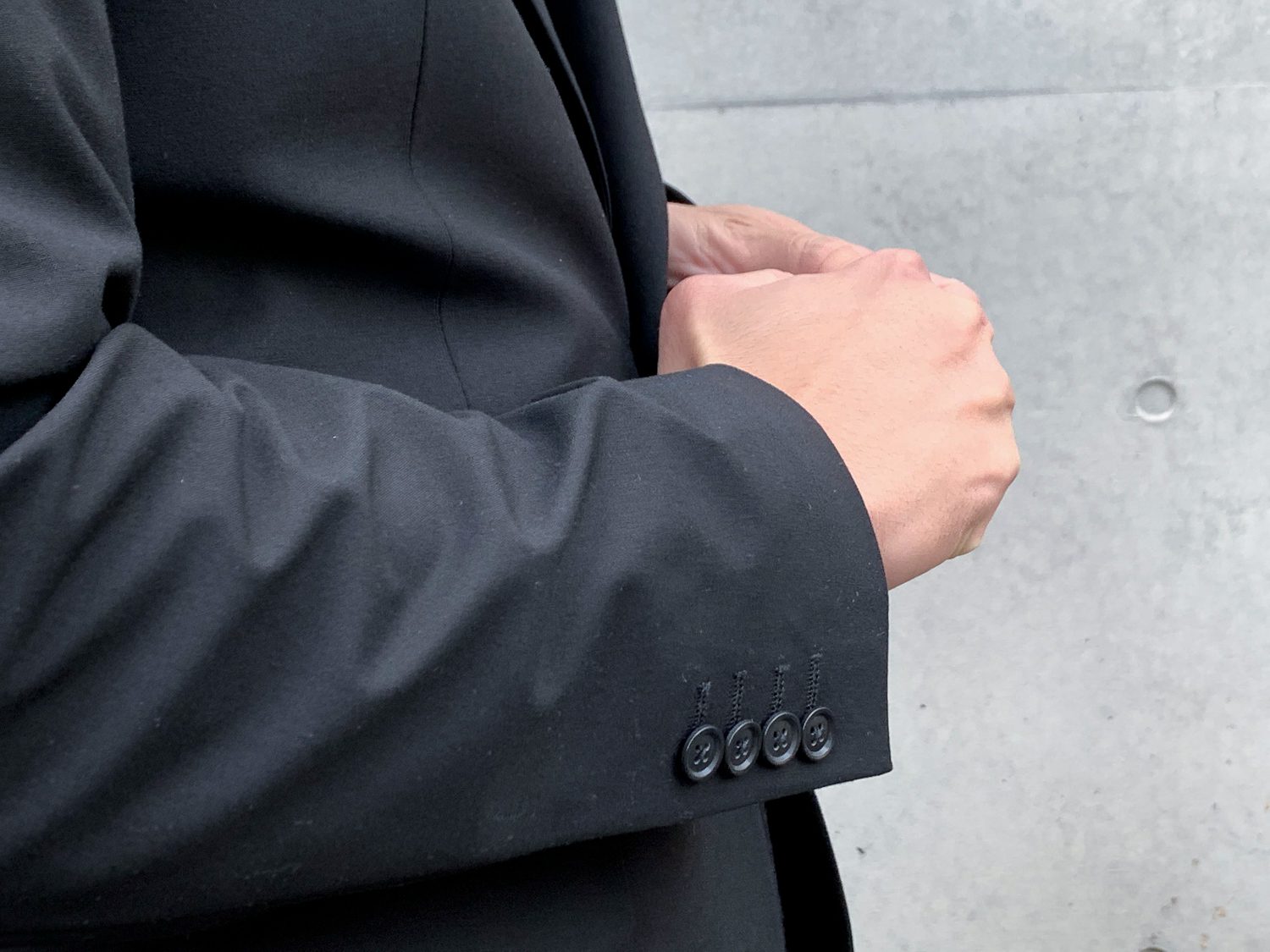 It's nice that they were able to keep the entire external of the suit completely black, with no hint of color down to the buttons and stitches.
Material
I have to say, there is so little information about their materials available that I can only be pretty generic about it.
But no one likes ads, so I got rid of them. If my articles helped you, I ask for your support so I can continue to provide unbiased reviews and recommendations. Every cent donated through Patreon will go into improving the quality of this site.
The material was chosen for easy care and even easier wear. This means stain-resistance, wrinkle-resistance, moisture-wicking, most of the features you want in clothes you take on your travels.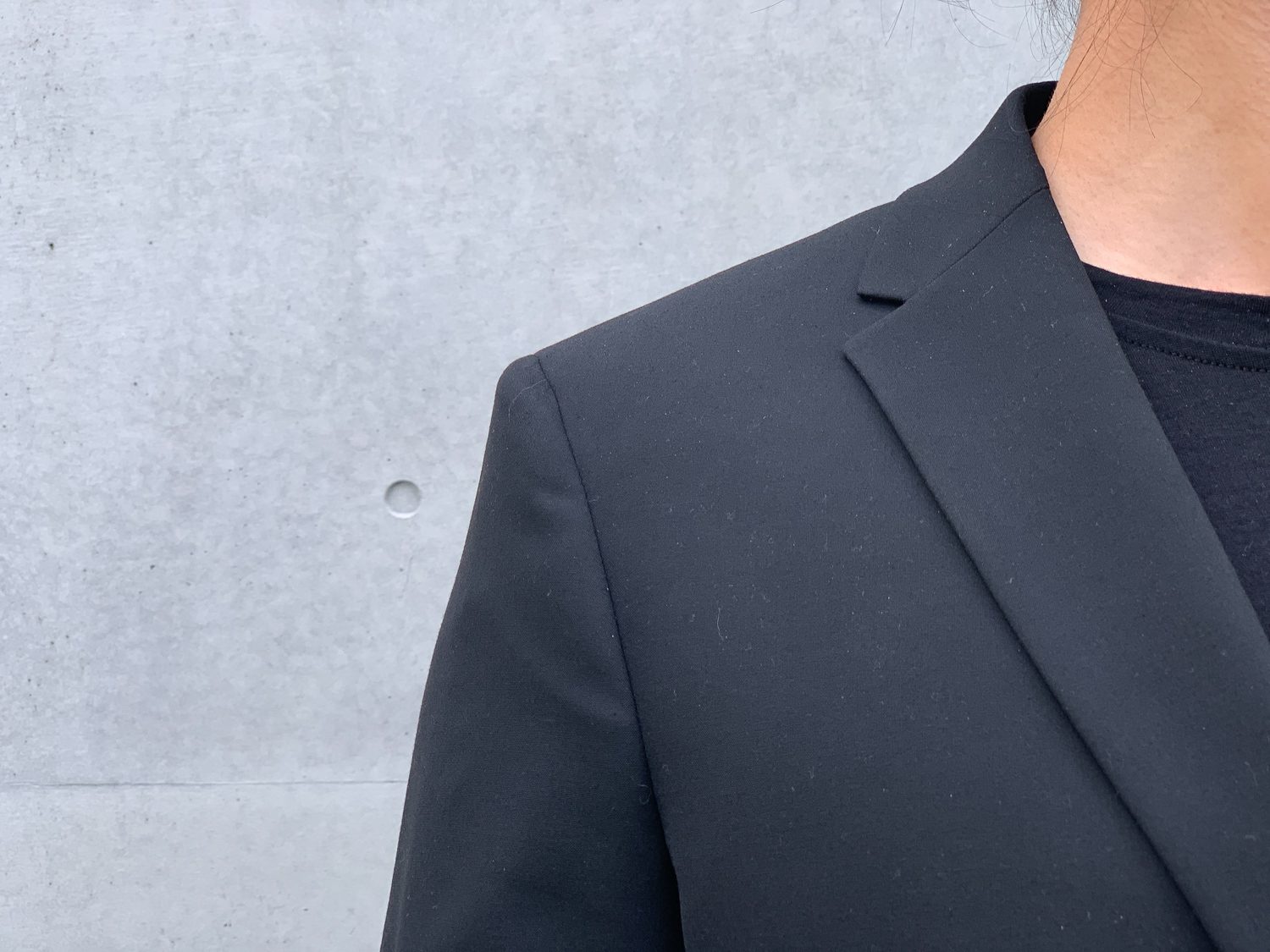 I'm sure they won't compare to wools you get at the tailor in terms of premium feel, but they do feel like they would last longer.
Usage
For an off-the-rack suit utilizing technical fabrics, the price of $350 is pretty average. Given the slightly stretchy properties of the suit, I've found it extremely comfortable and somewhat midweight, making it suitable for all seasons.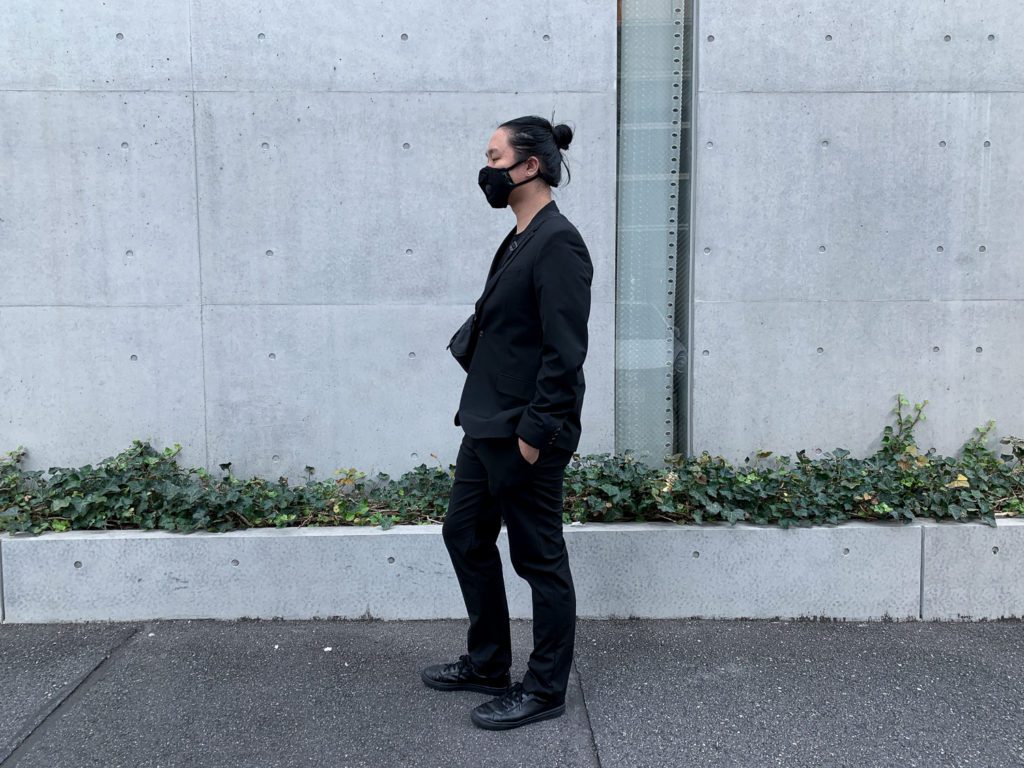 Of course, I wanted to see how machine-washable it was, so I put it into the washing machine for a spin with other clothes. It seems like it holds up well even after regular wash.
Not having to baby my clothes is definitely one of the features I look for with technical apparel. I would be updating this to see if it would hold up even after repeated washes.
Conclusion
While I felt that this is a pretty decent suit, nothing particular stands out for me. It's easy to put on with an easy price tag to swallow. While suits are necessary travel-friendly by nature, I would definitely consider packing this into my onebag for trips I want to dress to impress.
Like this review? See all of my in-depth reviews.
Also, consider supporting me by being a Patreon. Every cent given will go back into improving the content of this website.
Tagged jacket perry ellis review suit