This website is made possible by readers. I may earn a small commission when you buy through the links in this article at no extra cost to you. Learn more.
Details
Price $98 on finnoptics.com
Weight 1.12oz (32g)
Dimensions 2.2″ (h) x 6.1″ (w) x 6.7″ (d) / 56 (h) x 157 (w) x 170 (d) mm
Overview
My bedroom doesn't have any sunscreen blinds, and the sunlight wakes me up at about seven each morning. I prepare the trash for disposal and get ready for my morning run. This is the beginning of my morning routine. To prepare for my run, I:
Since I'm too cheap to get a gym membership, making sure my run is as comfortable as possible is important for building my running habit. A good pair of sunglasses does that.
While the STINGR Sunglasses have served me well over the past two years, parts of the rubber padding were coming off, and I knew it was time for me to try something else. This was why I jumped at the chance to review the Finn HighTail.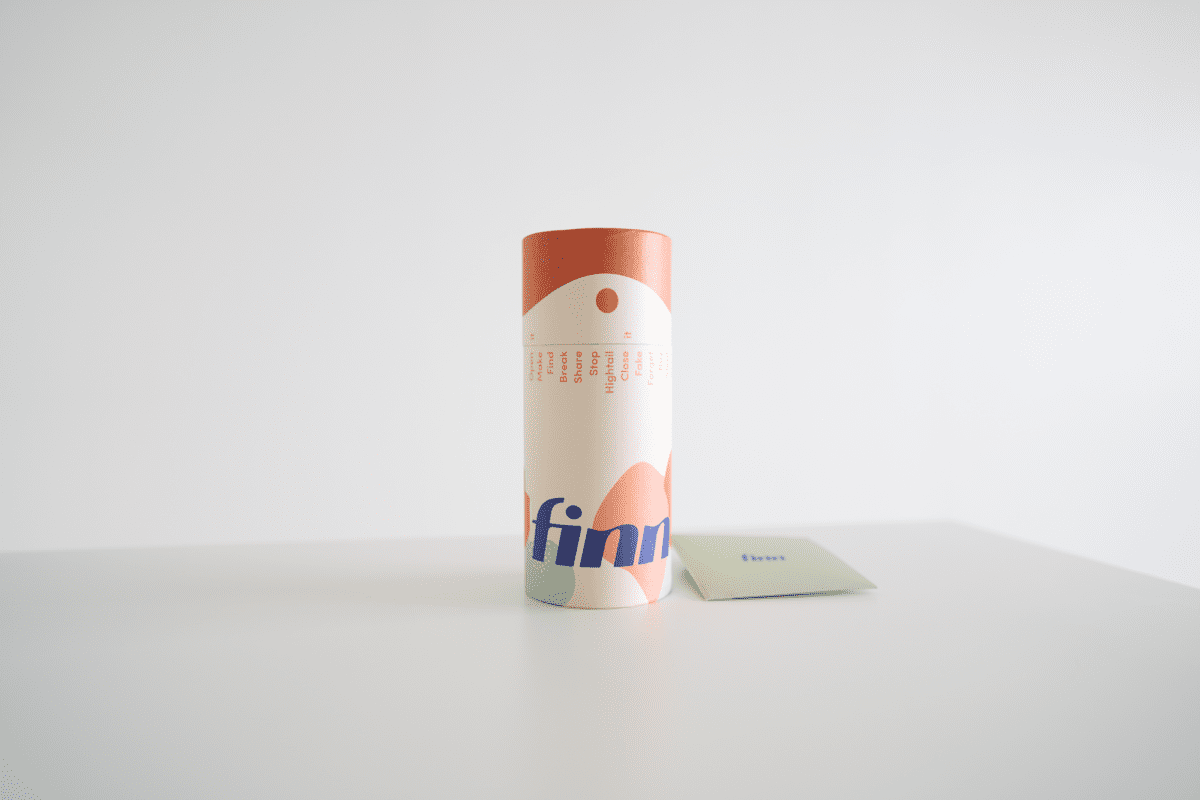 Finn is a new entry looking to be the David to the pretentious sunglasses market that is Goliath. The reason Finn started was to be an eyewear brand that "spoke to the community" yet not lose out on performance to the big guys. This is something I can certainly relate to.
Having worked in advertising and marketing for over a decade, I sometimes feel jaded creating ads for organizations that know nothing of their customers and seek to manipulate them into buying what they don't need. This is also why I started this website and got rid of ads. I want to promote products that I love and on my own terms, not just to make a quick buck.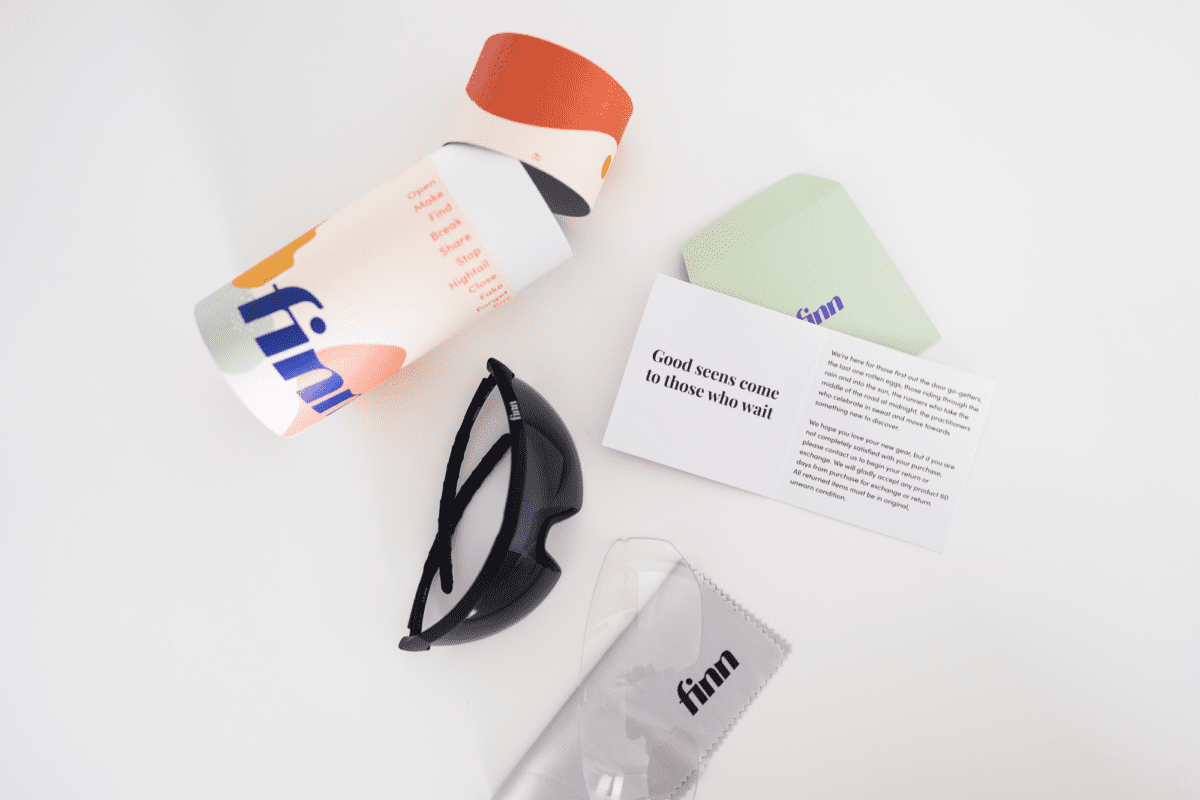 Time will tell if Finn will fulfill their promise, but I can certainly offer a peek at what's to come by reviewing their first product, the HighTail.
Style
The HighTail comes in two color variations, black, and lightning. As you might expect, I went for the black.
The lens is a single piece that goes across your face, almost like a visor that certainly gives off Robocop vibes. The frame is straight across the top and frameless on the bottom of the lens except for the plastic nose bridge. The temple is straight with ribs, without a curve at the end. The shape is what gives it a distinctively active look.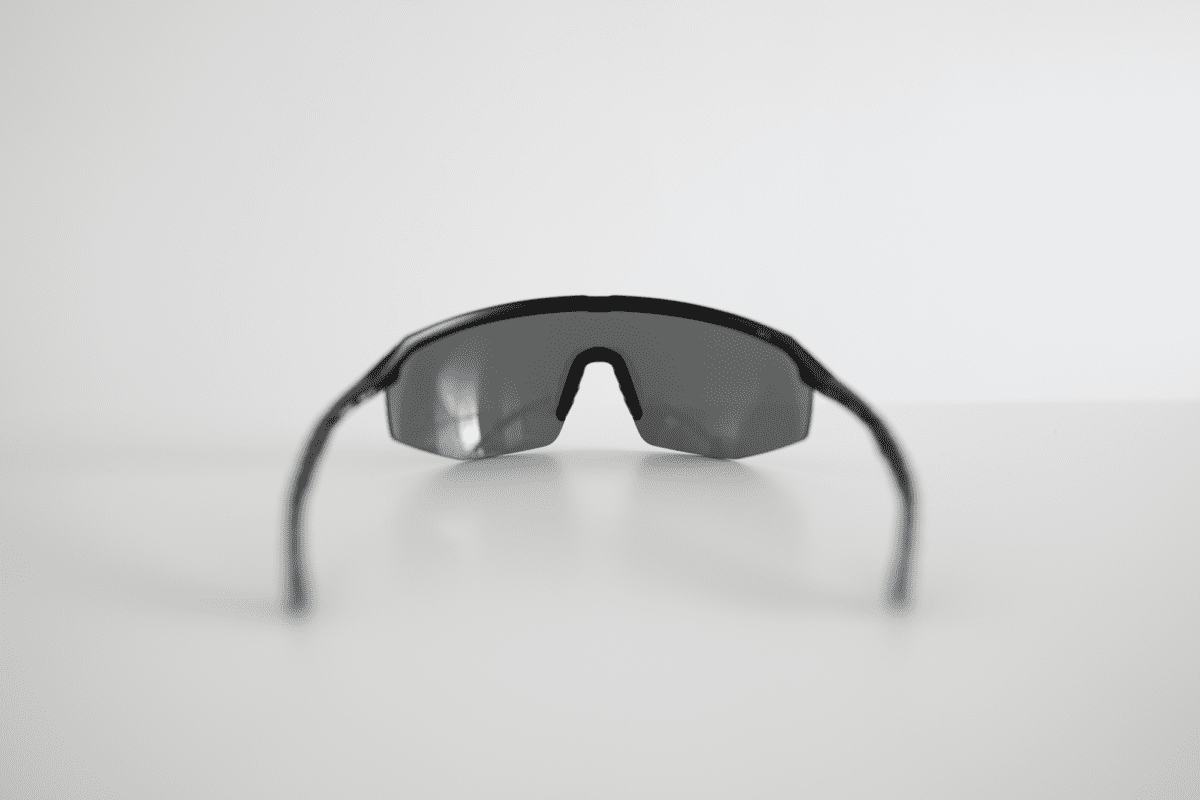 There are, widely speaking, two styles of sunglasses—casual and sports. These are two distinct styles that cannot be used interchangeably. The HighTail is styled squarely as a pair for sports. More specifically, it is designed for riders. You might get away with going for a run with it, but certainly not to the office or an event.
I personally would not wear the HighTail even for just a walk around the neighborhood.
But no one likes ads, so I got rid of them. If my articles helped you, I ask for your support so I can continue to provide unbiased reviews and recommendations. Every cent donated through Patreon will go into improving the quality of this site.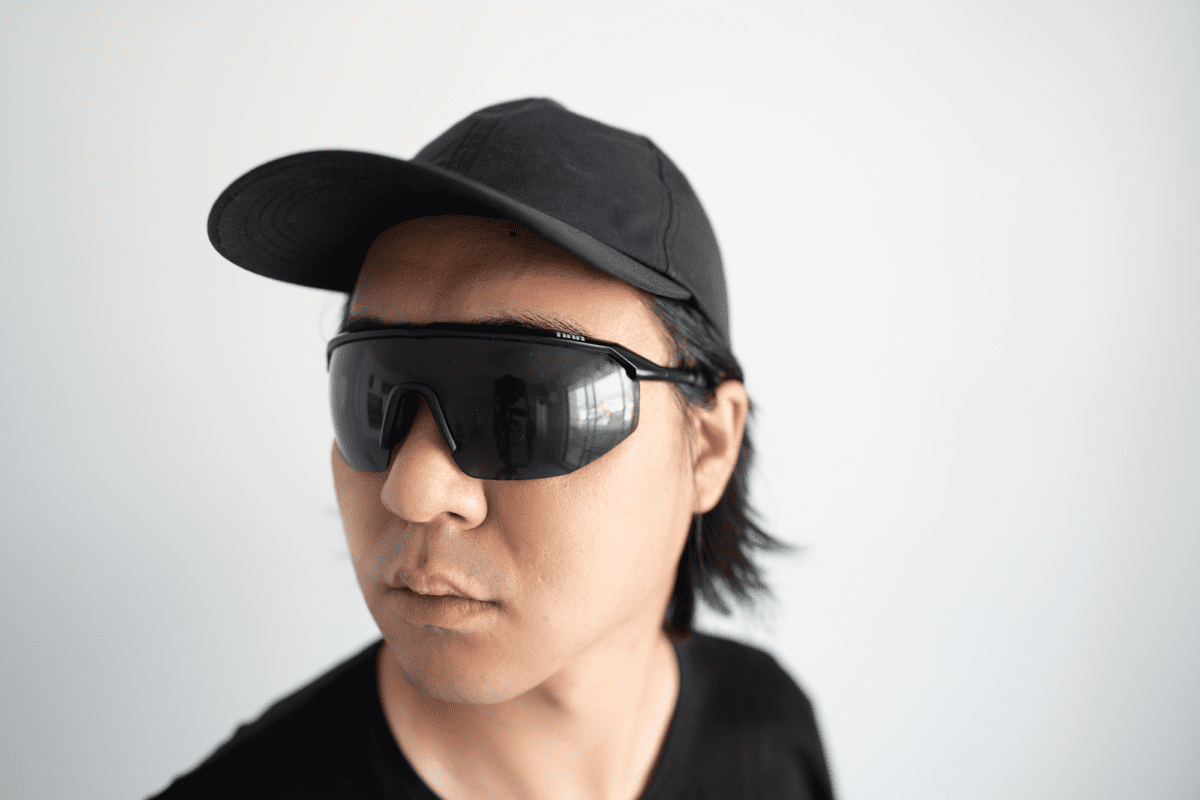 For the rider, though, the HighTail is sleek yet one of quiet reservation. It doesn't stand out unnecessary yet offers some uniqueness in the form and texture, like the ribs on the temple. It's pretty much what I would expect a high-end pair of rider's sunglasses to look like.
The HighTail is minimalist but has a "Finn" logo on the frame on top of the left eye. On the inside of the temple, there are a few compliance marks on the right earpiece and the model name and number on the left earpiece.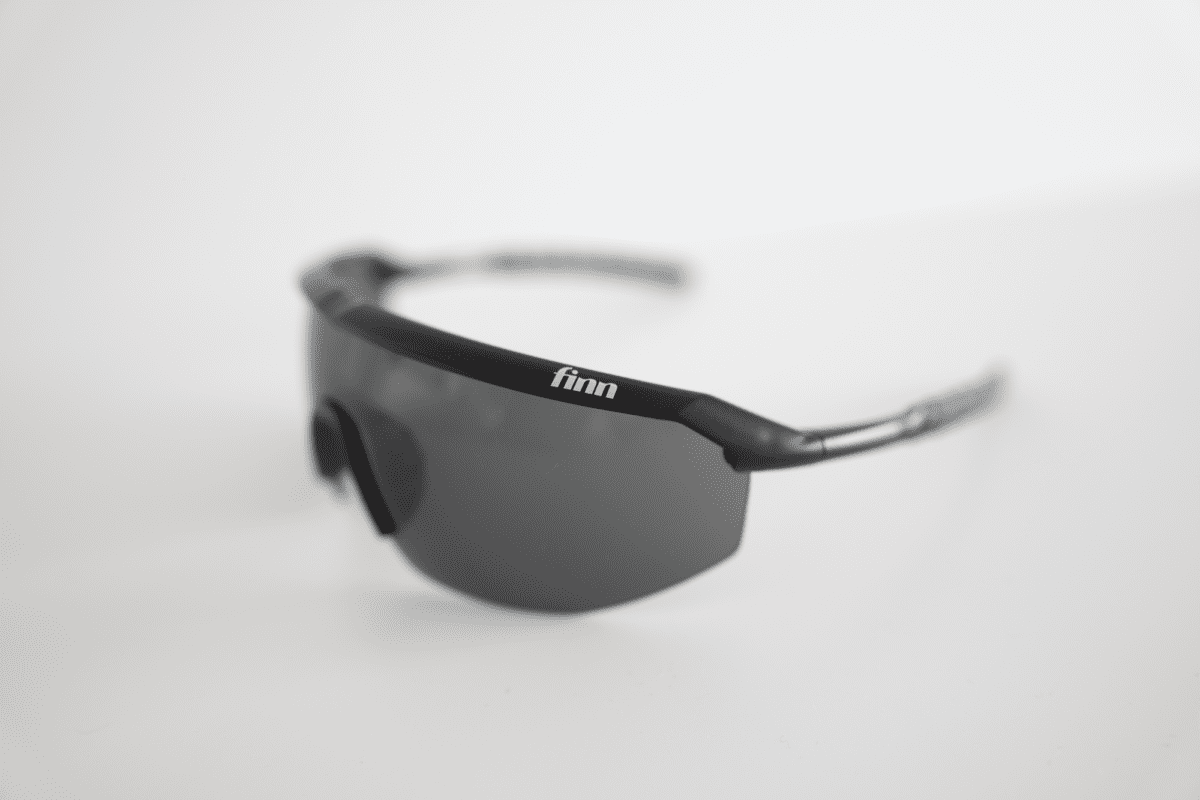 The HighTail comes in one size, and even without having the adjust the malleable temple, the size was perfect for me. I have a larger face than most, and it covers my eyes comfortably, almost like it was custom-made for me. It fits my face such that there is no light coming in from the sides or bottom, giving you complete shade from the sun.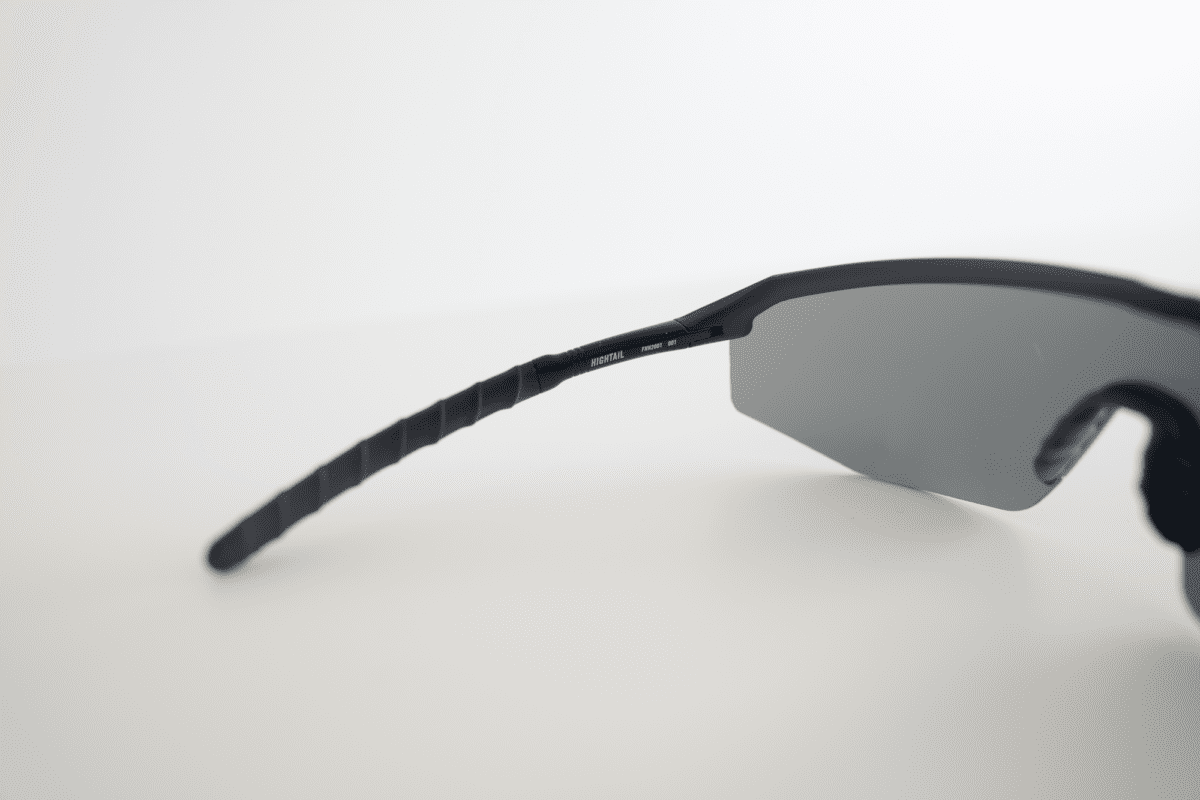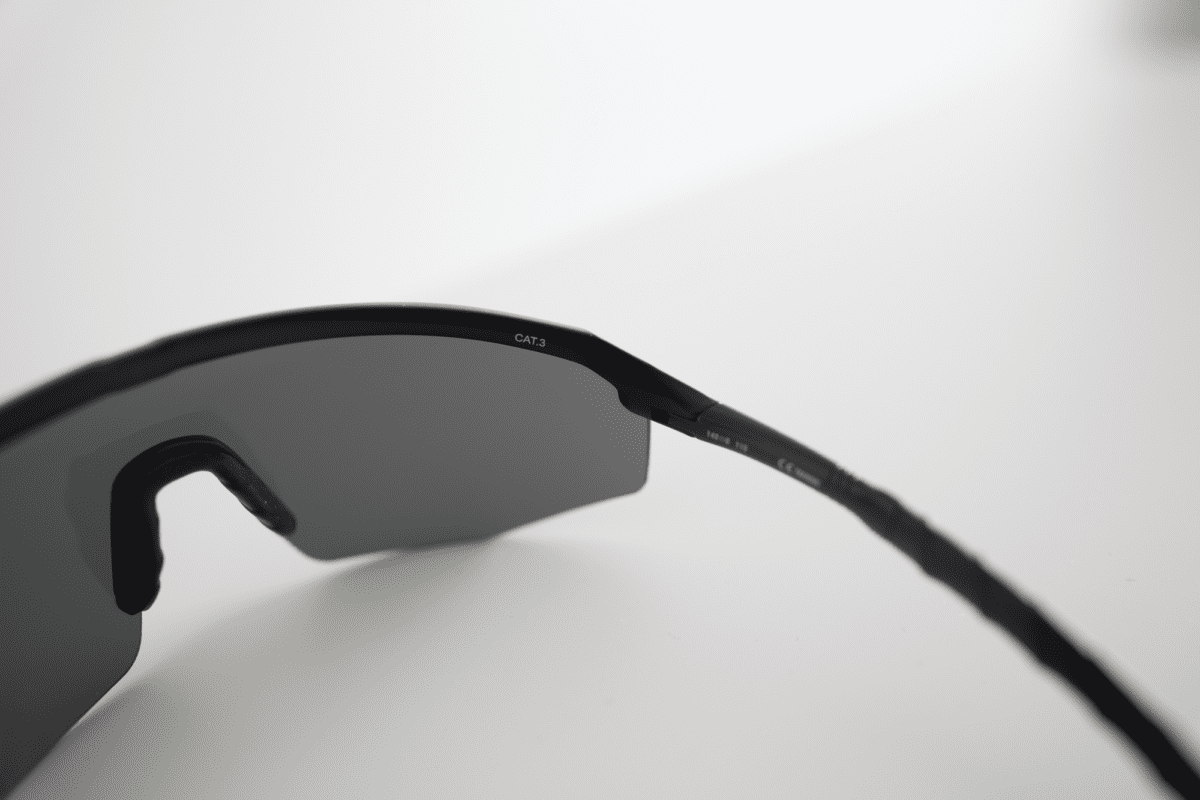 Material
I'm a little less strict when it comes to materials on "fashion" sunglasses. But, I expect nothing less than indestructible for a pair of active sunglasses.
The last thing I want to care about during a ride is having to baby my sunglasses. While sunglasses with a good fit won't just come off usually, I shouldn't have to worry when they do. I am more aware of the dreaded feeling every time I drop my iPhone, even with my Quad Lock case.
The HighTail frame is made from a highly durable composite called TR90 produced by a company called Swiss Technology. They are highly resistant to physical shock and stress which makes them resilient to drops. The material is also hypoallergenic and antibacterial for those who are sensitive to acetate or metal frames.
The frames hold the polycarbonate lens. These are very durable lenses and not the type that would crack if you drop them or even step on them. The lens comes with Revo lens coating.
Revo coatings were developed using technology by NASA (yep, the space agency), engineered to provide high-contrast visor lenses of spacesuits. It does so by reducing blue light for contrast and brightness.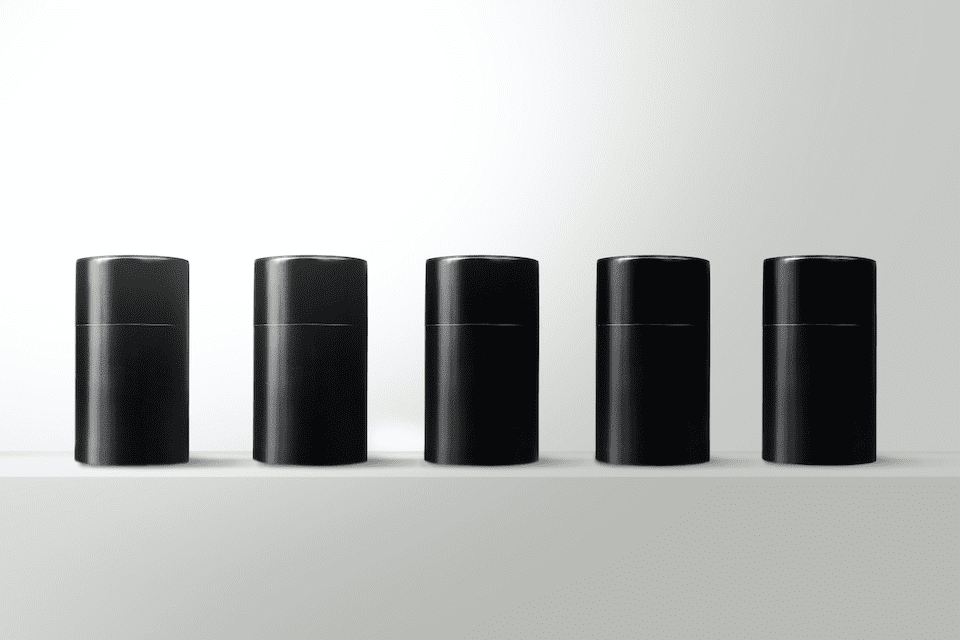 I found a 100 year old company that would create these heirloom quality canisters for me. They are handmade and will keep your tea leaves, coffee beans or anything that you need dry for years to come.
or read review
It is manufactured by baking 9-11 layers of fine paint powder onto the lens. The result is a color-rich aesthetic that makes your lens look premium and sleek. You can learn more about the Revo coating from the official site.
Usage
The fit of the HighTail, made possible by the malleable temple, can immediately be felt. It covers my entire field of vision. If you really try to avert your eyes downwards, you'll see some light coming through, but I feel fine saying that it offers the most shade possible short of wearing goggles. The coverage is so good that I used the clear lens as eye protection when cutting tiles with an angle grinder.
Another feature worth mentioning is the ribbing on the temple. These provide a superior grip around your ears and won't shift in place. There is nothing more irritating than having to adjust sunglasses that slips down your nose bridge.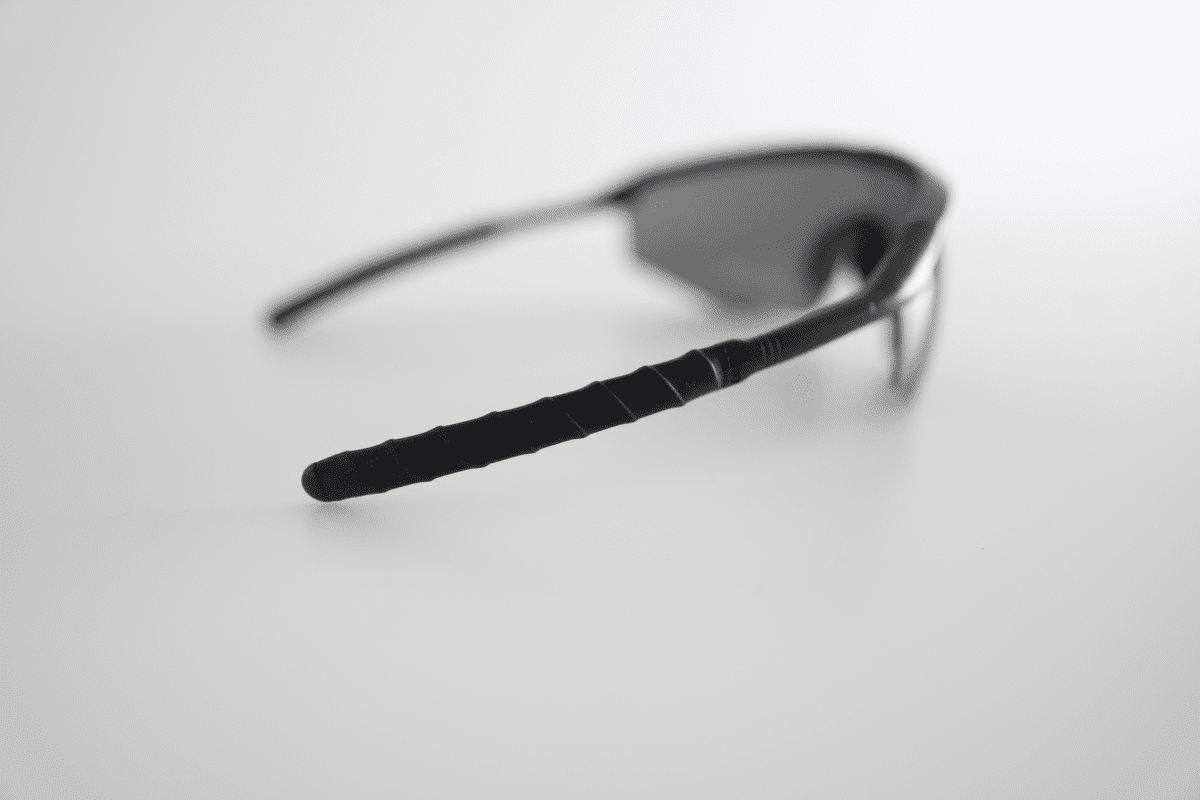 The HighTail comes with two lenses, a sun lens and a clear lens, included in the price. They are interchangeable.
I was, at first, afraid I would snap the lenses when I tried swapping them out. There are three catch points, middle and both sides, that hold on the lenses securely. But Finn assured me that the lenses are very durable, and I could go ahead and rip them out to swap the lens.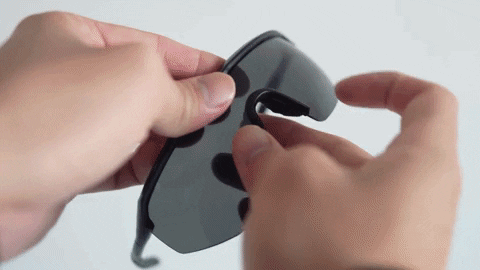 The best way to do it is to pull the frame in the middle and the nose bridge in the opposite direction. The operation may seem violent, but it won't break.
I've dropped the HighTail multiple times on concrete roads. No marks or scratches to speak of so far. I don't think these are scratch-proof, but given how you can rip them out of the frame, I'm inclined to believe that they can hold up to a fair amount of abuse.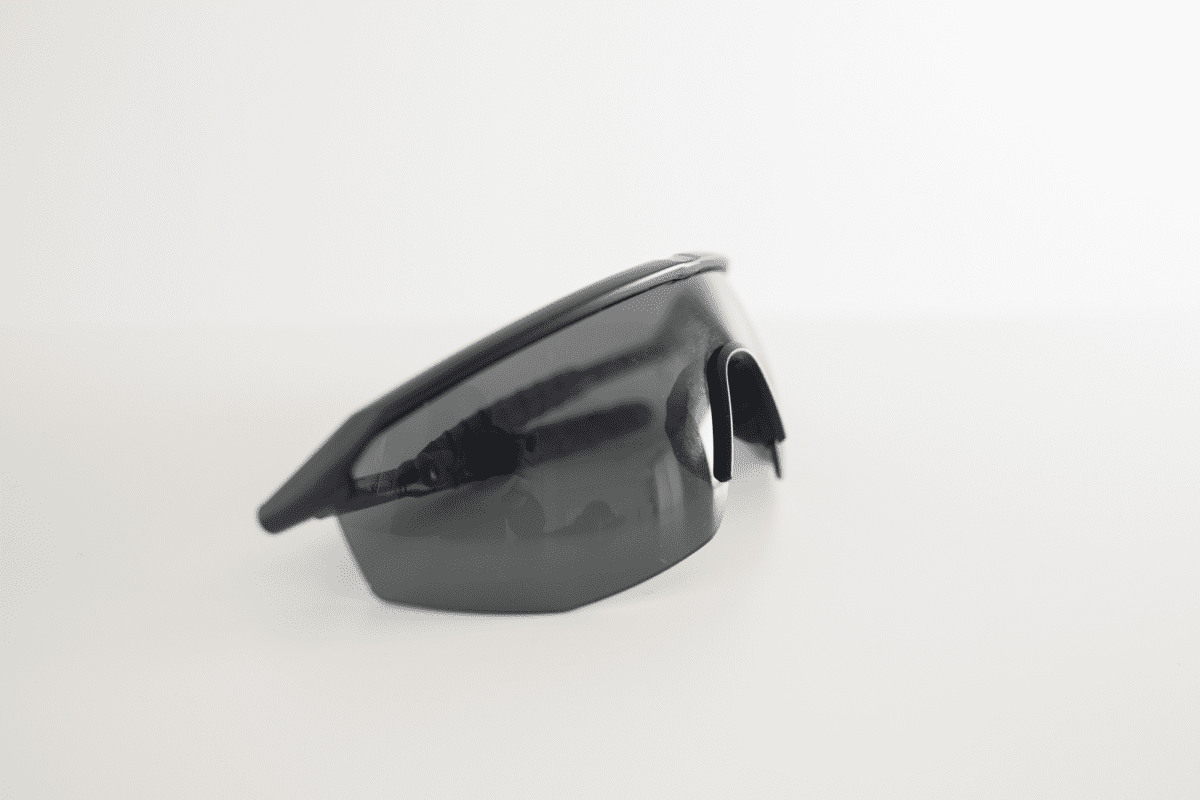 I will be updating this post if I experience any issues but I doubt it.
Conclusion
I have little doubt that the HighTail is a superior piece of gear for riders in performance and aesthetics. The problem is with how un-versatile the style is. The style is so specific to riders, I hesitate to even wear it for runs. To be fair, it was never Finn's intent to be versatile. It was made for riders by riders.
Seeing as this is Finn's first offering, I am hopeful that they might expand into styles that work for casual needs and active pursuits.
References
Revo Coatings for Sport Sunglasses – the truth and myths
Like this review? See all of my in-depth reviews.
Also, consider supporting me by being a Patreon. Every cent given will go back into improving the content of this website.
Tagged accessory finn review sunglasses