This website is made possible by readers. I may earn a small commission when you buy through the links in this article at no extra cost to you. Learn more.
Maybe just about a year ago, going on a 10-day trip would have meant lugging around a medium-sized roller suitcase with at least 5 sets of clothes and change of footwear, hats, accessories that I didn't need. That was just how I packed. Learning about minimalism got me thinking about the amount of things I think I need versus what I really do.
Contrary to what one might think, minimalism is not about having nothing, but having exactly what is enough. No more or less. That could sometimes mean traveling with nothing, or to some, it might be travelling with that medium-sized roller suitcase. For me, it was a careful selection of everything I need and love that would make my trip a comfortable but light one. The things I bring should make my trip better, instead of weighing me down.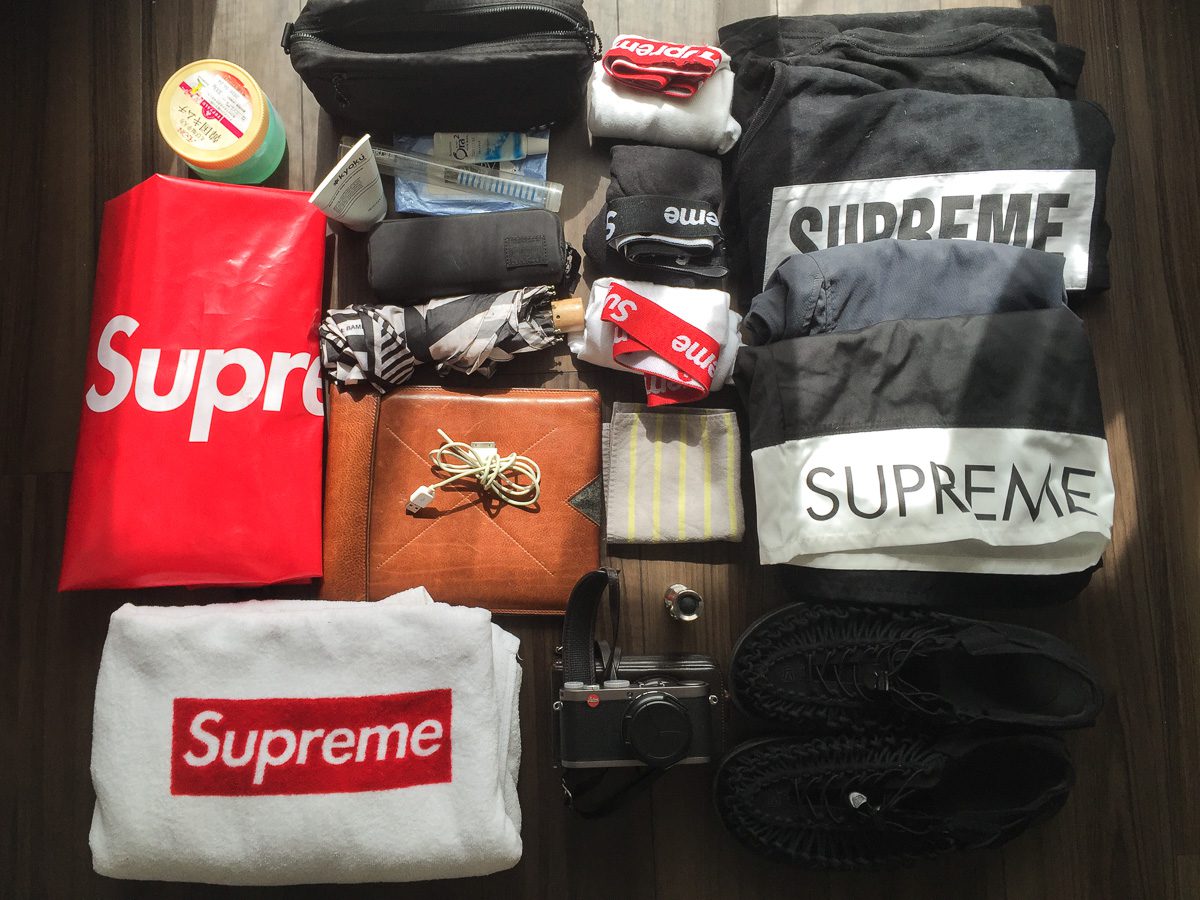 I am including the brands so you can find one should you like them. And so you can make fun of how much of a fuccboi and brandwhore I am (Yes, I like the brand Supreme).
After checking the week's forecast, wet weather items were essential given that I brought only the bare minimum amount of clothes. Another way to reduce the things you bring is to try and plan to share certain items like chargers and sunscreen lotion.
Storage
IGNOBLE Lenore Capsule Backpack, which was water-resistant but not waterproof.
Supreme Sealline Nimbus Dry Sack 20L from SS16, to put all my stuff in since I wanted to bring the minimum amount of clothes I could, I could not risk getting them wet.
Clothing
3 Supreme Hanes Underwear
As the item of clothing that you have to change everyday, I would not want to risk with just two and have to clean them every night despite how tired I was.
Supreme Marathon Box Logo Tank Top from SS14.
Supreme Water Banner Shorts from SS16
Outlier New Way Shorts
These were actually made to go into the water, but like the case with the underwear, I did not want worry if it would dry or not.
KEEN Uneek Sandals Black/Black
These are one of the most versatile piece of footwear I own. I literally wear them through every season. Even winter!
Weather Stuff
United Arrows Handkerchief
Okinawa is one of the hottest places in Japan during the summer and you are going to be drenched even without taking a deep in the beautiful waters.
maharishi Bamdazzle Umbrella
It was gonna rain throughout the week and it would probably be too hot and humid for a jacket.
Porter x Oliver's People Sunglasses in Porter Sunglasses Case
Supreme Tiger Camo Cap in Olive from SS16 (Not Pictured)
Sunscreen (Brought by travel companion)
Gadgets
Toiletries
APC Dopp Kit
Toner & Moisturizer (Not pictured)
Moyo Toothbrush
Supreme Box Logo Beach Towel from SS14
For lying down on the hot sand and hostel showers.
Washing Detergent in used kimchi container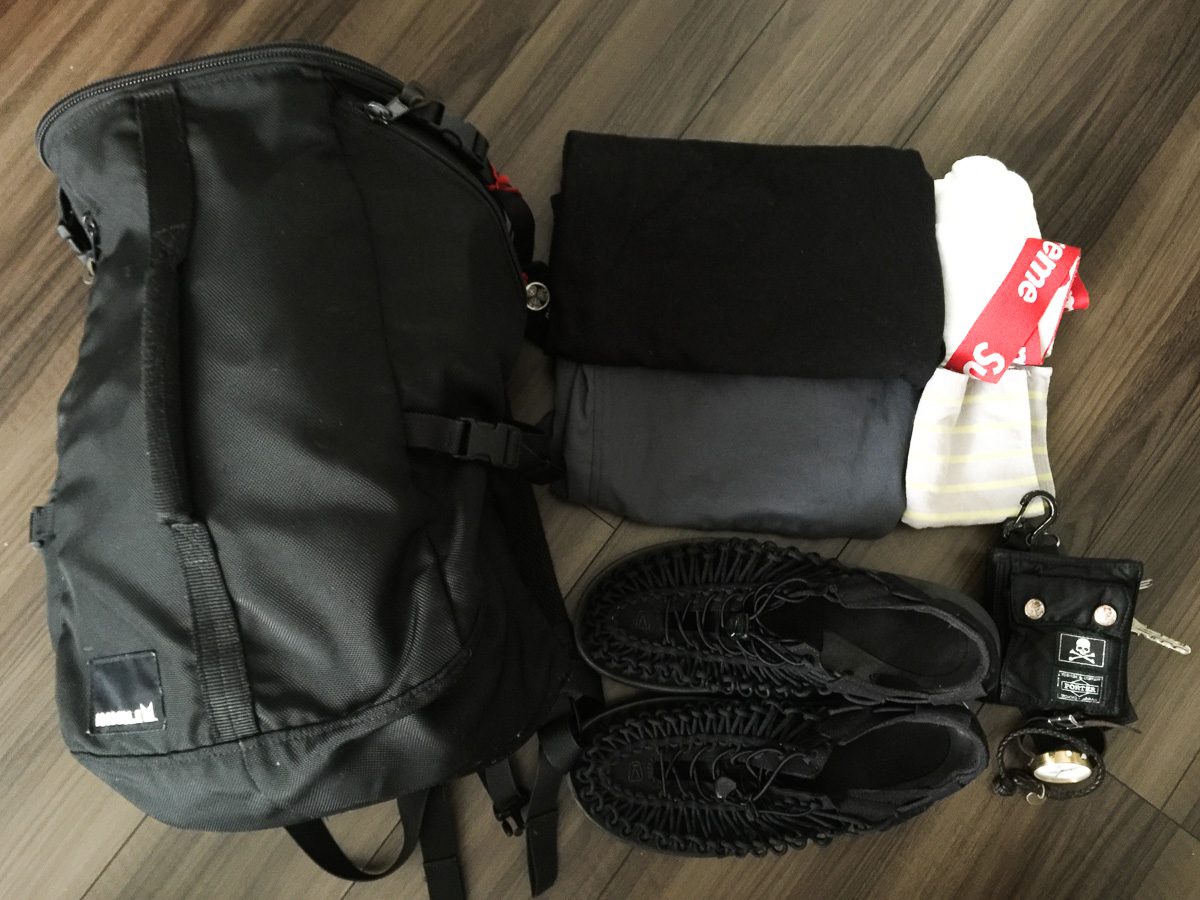 This is how it looks all packed with the stuff on the right that I will be wearing to the airport. It might seem like a lot to some but it is a great reduction from what I am usually used to. Expect posts about Okinawa soon!
Tagged minimalism okinawa supreme travel