This website is made possible by readers. I may earn a small commission when you buy through the links in this article at no extra cost to you. Learn more.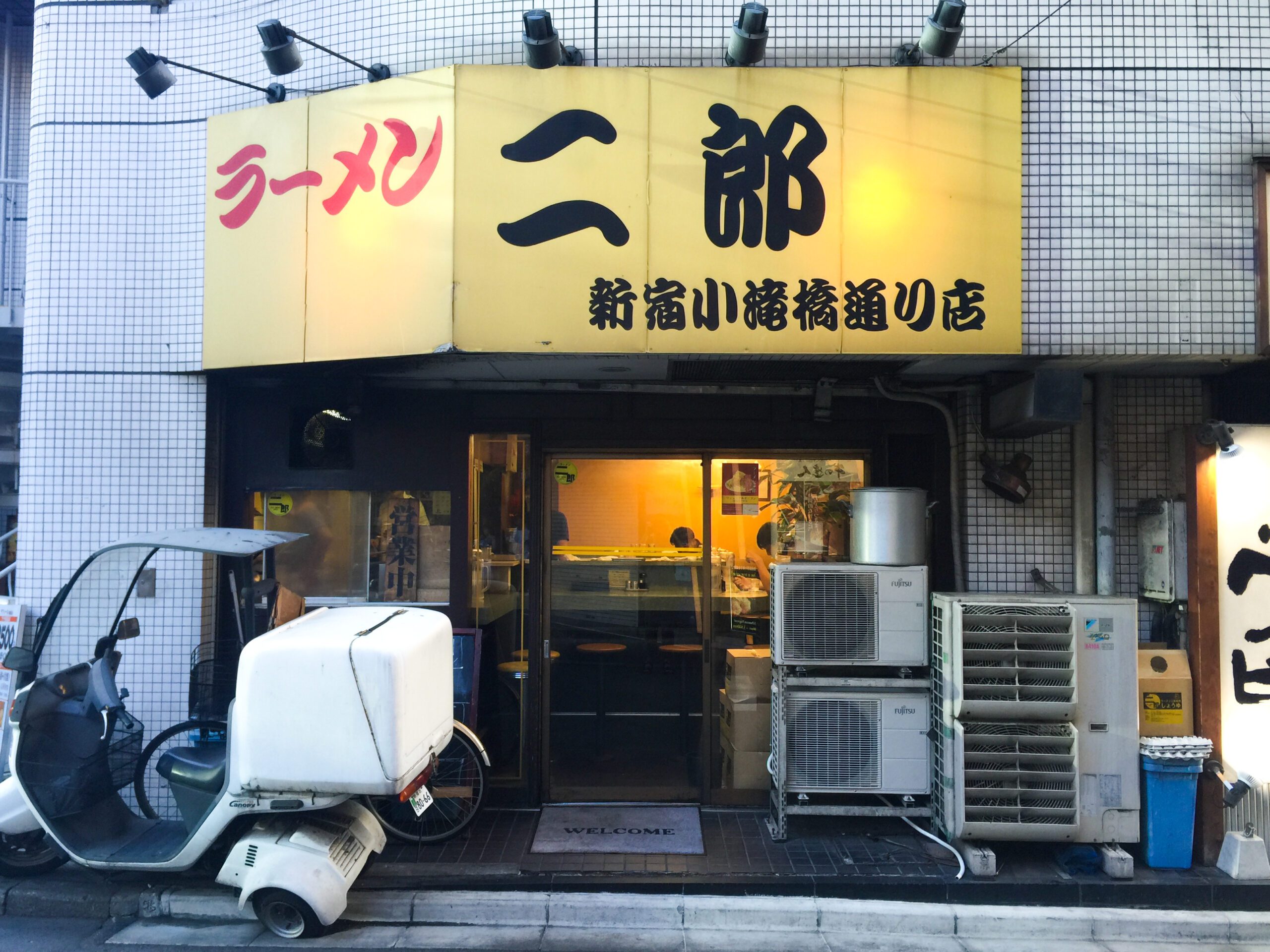 Ramen Jiro is a chain ramen shop with an avid cult-like following, with fans going so far as to call themselves "Jiro-rian". Often described as a religion, Ramen Jiro is especially popular with young men with enormous appetites. A crazed fan even went as far as to open his own ramen shop, aptly called "Ramen Jirorian". Jiro is (in)famous for its huge portions, so take note before making your order as having leftover ramen is often frowned upon.
I've heard stories of Jiro many times, but watching "Ms. Koizumi Loves Ramen Noodles" on Netflix eventually gave me the final push to try it. With over 30 stores, I decided that I would try it for the first time near my home in Nishi-Shinjuku. Long lines are common for lunch, but since I was feeling like ramen on a Sunday evening, I was seated immediately. I went for the "Ramen with Meat" at ¥900 and added a flavored egg for ¥100. You get to choose your toppings next and this is where things get a little tricky for the inexperienced.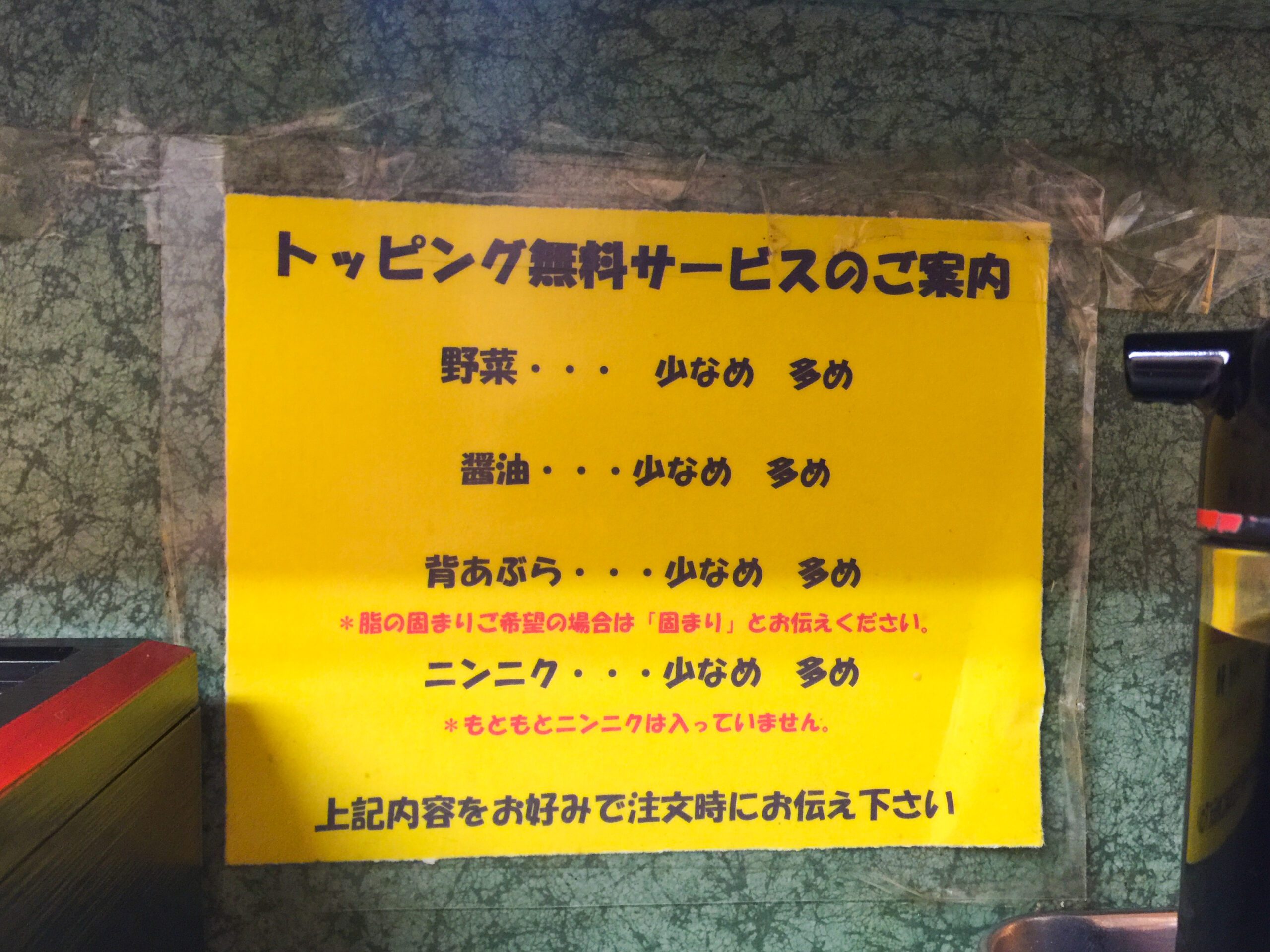 Your options are less or more of vegetables, soy sauce, lard and garlic. Unlike the other 3 toppings, garlic will not be added unless requested. You can even ask for double the additional amount by adding a "mashi", so where "ninniku mashi" means more garlic, you can request for "ninniku mashi mashi". I would suggest that you do NOT ask for more vegetables, in fact, consider asking for less. You will get a mountain of vegetables even without adding more that even a big-eater like myself have a hard time finishing. For my first time, I asked for more garlic.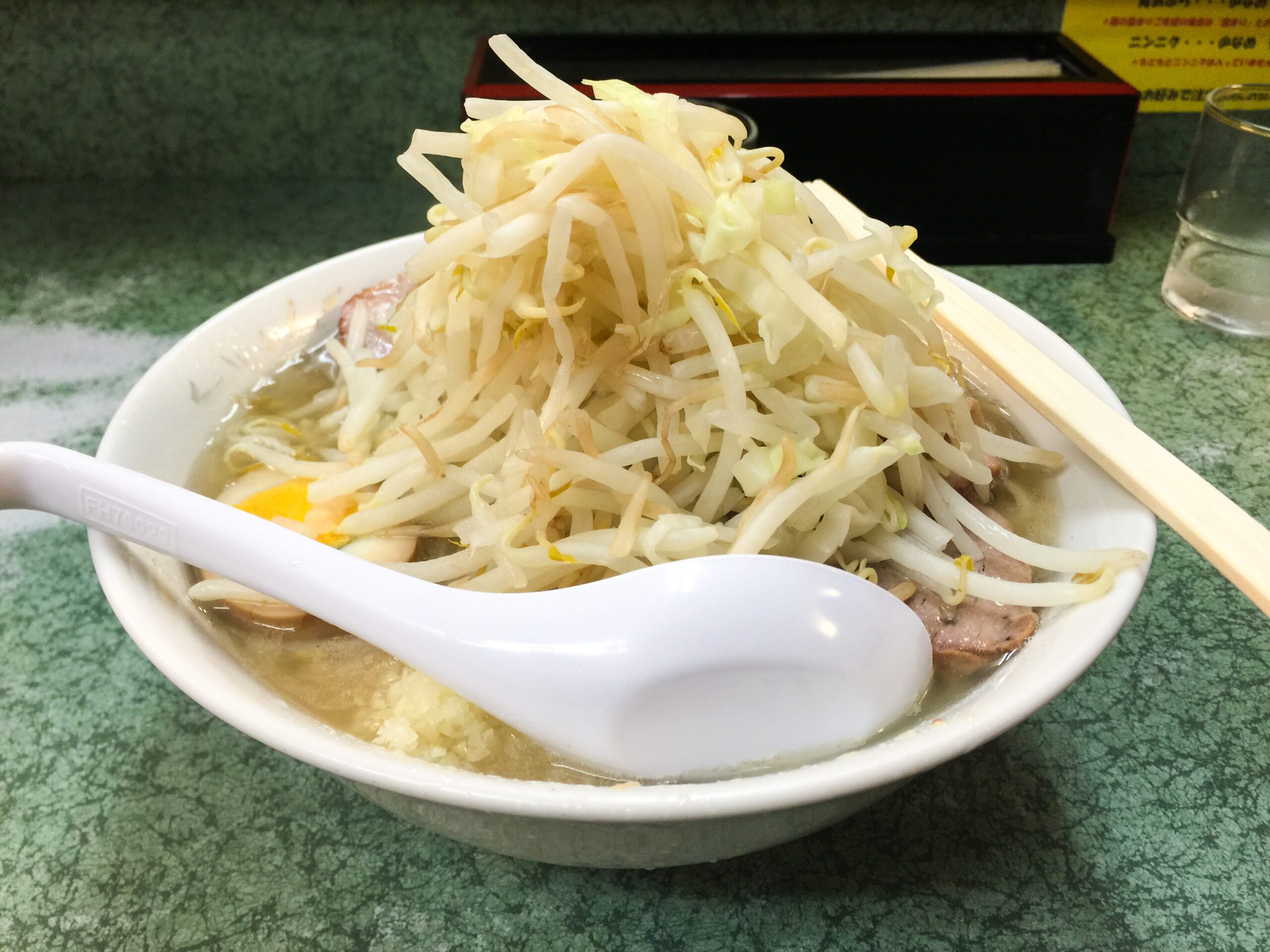 After about 5 minutes, my monster of a ramen dish was placed on the counter in front of me. I slowly lowered it, careful not to spill any as I contemplate the amount of food I was about to put in my body. It lived up to the stories indeed with the mountain of vegetables and multiple thick slices of pork. Remember, it's a marathon, not a sprint, so don't be intimidated by the initial shock of its sheer size.
Vegetables, especially in this amount, that comes with ramen is usually bland and the first step is to always bring the noodles on top of the vegetables to ensure they are soaked with the tasty broth. The taste of the broth, together with my added garlic, brings about a thick, undoubtedly unhealthy but complex taste. The meat however was not as soft as I expected and tasted a little overcooked with a slightly mushy texture, so having 5 thick slices of it was a bit of a challenge. The flavored egg was not the kind with the runny yolk that I preferred. The overall taste was good enough for me the slowly, but surely, devour the whole bowl. If somehow you overestimated yourself and decided that the portion is too much to handle, don't force yourself to the point where you get sick and throw up. Just throw in the towel and the staff will understand especially if you are a foreigner.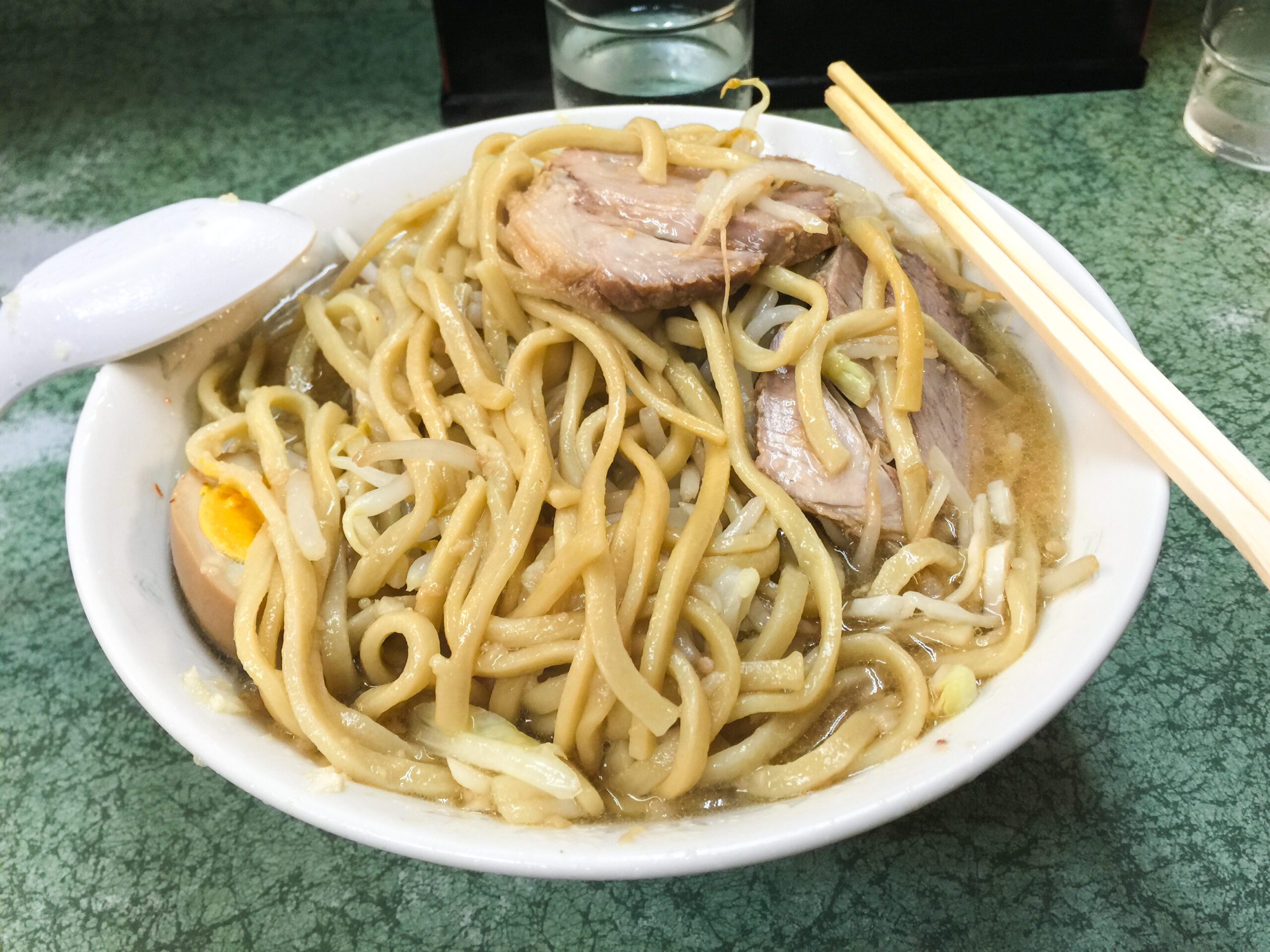 Not surprisingly, there are full sites dedicated to in-depth information of each branch of Ramen Jiro, though only in Japanese. I have tasted plenty of ramen so far, I can definitely tell why this has such a big following.