This website is made possible by readers. I may earn a small commission when you buy through the links in this article at no extra cost to you. Learn more.
I was never one for music festivals. I loved all kinds of music, but not enough to fork out that kind of dough and fight the massive crowds. But I was one for new experiences, and after living in Japan for more than a year and a half, I decided that this was one experience that I wanted to have.
After debating between Fuji Rock and Summersonic, I choose Fuji Rock since my colleagues wanted to go for it as well. We purchased the official bus package that included 2-day entry, return bus ride to and from Shinjuku and an entry to Pyramid Garden camp site. So on Friday night at 11pm we set off from in front of Tokyo Metropolitan Building (the return ride will let you alight at Shinjuku station) with my huge bag of camping equipment.
Getting There & Back
First of all, this is by no means the cheapest way to get to Naeba Ski Resort, where Fuji Rock is held. If you really want to pinch your yen, you can take a troublesome combination of train and bus and spend a lot of time getting there. Since I work and live in Shinjuku, the bus that came with the package was the most convenient for me. It sets off at 11pm (the bus starts leaving as they fill up from 1040pm) and arrives at 6am the following day, giving me ample time to set up tent and chill before the first show.
Unfortunately, the bus was not as comfortable as I thought it was going to be, given the price. It was not the wide seats with wider legroom that you could sleep easy in. Also, there are two breaks during the ride, both a whopping hour, presumably it is so that you don't arrive to much earlier before the festival staff are ready to receive you. After minimum amount of sleep, we arrived directly in front of the Pyramid Garden campgrounds.
Lodging
Going for one day is of course plausible, but if you want to enjoy the shows and activities that run through the night, one day is certainly not enough, even for a first-timer like me. Going for only one day would definitely leave you yearning for more.
You have three standard choices for your accommodation. In descending level of comfort is Naeba Prince Hotel, Pyramid Garden campgrounds and the standard campgrounds for everyone else. Other non-standard choices include just sleeping at the performance venues on a hammock, but you will be royally fucked when the rain hits. The standard campground is nearest to the entrance of Fuji Rock (leading first to the red stage), following by the hotel and then the Pyramid Gardens, which takes about 20 minutes walk to get to. After a day of dancing in the sweltering heat, 20 minutes can turn to 40.
If possible, go for the hotel. You have to book very early, maybe as early as six months before. After a day of jumping to music, you will be tired. Very tired. The last thing you want to do is to queue 30 mins to shower or brush your teeth, or endure a cold night in the tent and awoken by the baking sun.
If staying in the hotel is not an option, try to go for the bus package which includes the Pyramid Garden access. The standard campground is very, very packed. And the queues to toilets, showers or even the sink to brush your teeth are very, very long. Unless you arrive first thing on Friday morning, you will probably end up sleeping on some slope on a hill. Not the most comfortable rest at all. Theft is generally not an issue, and it's pretty safe to leave your stuff in your tent unattended as long as you take your valuables with you. But no guarantees.
The Venue
Held up in a ski resort up on the mountains, the venue, surrounded by the green-filled mountain, is breath-taking. It takes about 30 minutes to walk through the entire Fuji Rock venue, moving through about 6-8 sections. It takes about 2 hours to go through the same route amidst the massive crowd and if you want to stop and look at all the booths. That said, I would advise you to do your festival ground exploration and belly-filling as early as possible. Entry is allowed from 940 am, and you will be able to roam freely and buy food without queueing much. Once it hits around 11am, you will have to wait at least 15 minutes, up to an hour for food and toilets. Walking through throngs of people is seriously a pain in the ass. Add the ankle-twisting terrain, getting from stage to stage is seriously something that needs planning. Personally, I alternated between the green and white stage, which were relatively close to one another.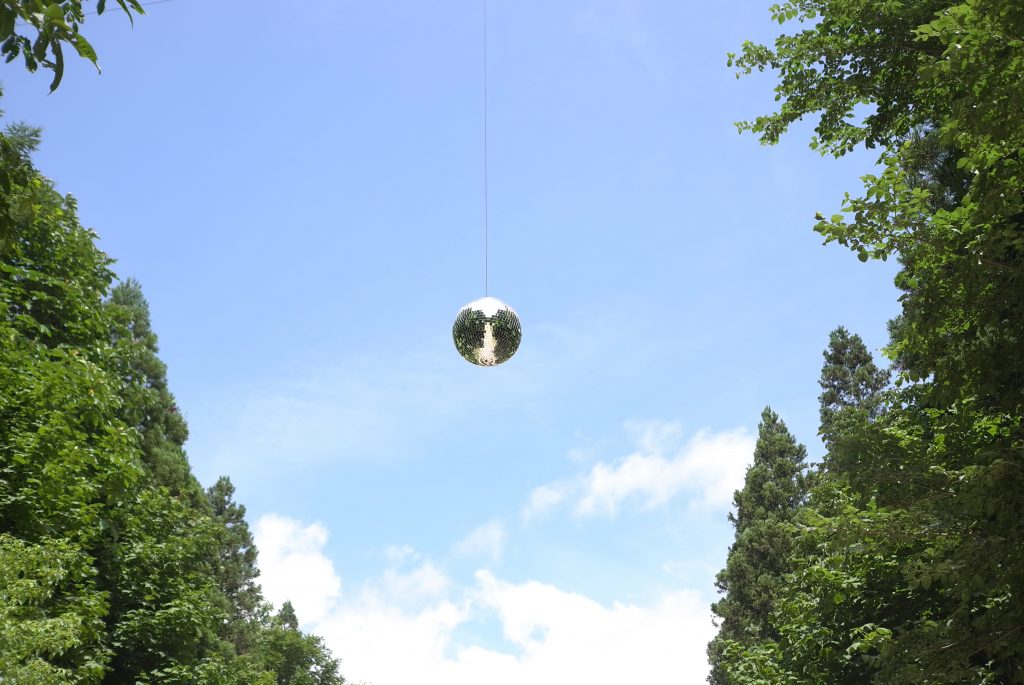 But no one likes ads, so I got rid of them. If my articles helped you, I ask for your support so I can continue to provide unbiased reviews and recommendations. Every cent donated through Patreon will go into improving the quality of this site.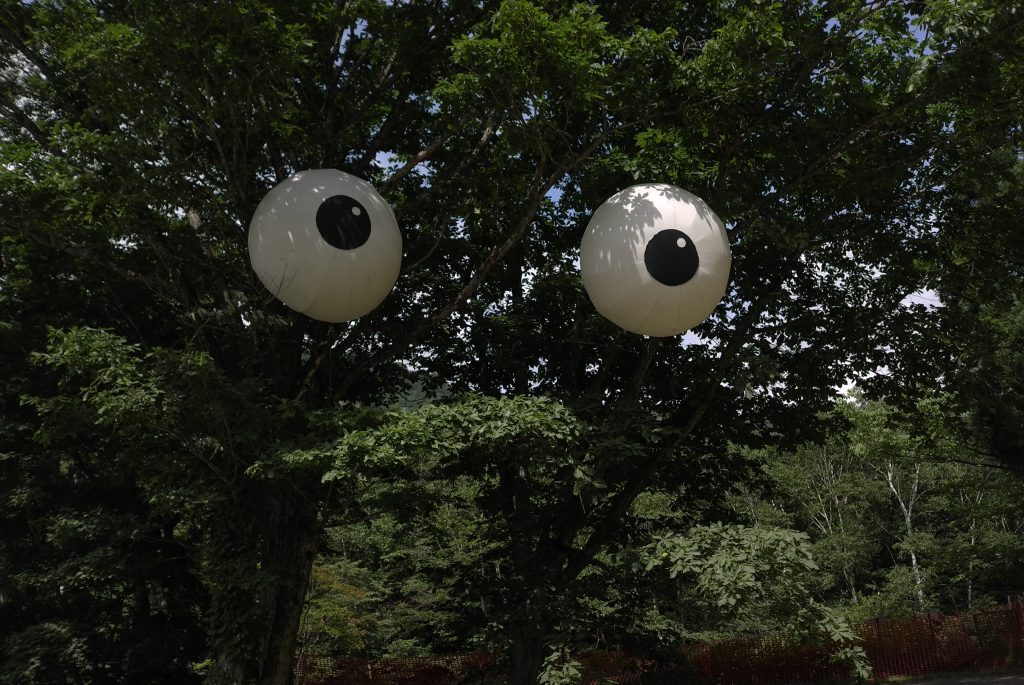 Music
I'll be honest, the only bands in the lineup that I knew were the Red Hot Chilli Peppers, Travis and Stereophonics. I have heard some of the other names before, but not their music. How I chose who to watch was based on my friends inclinations and recommendations from various posts I read.
On Saturday (See timetable), I saw Wanima, Tom Odell, Man with a Mission, Travis, Wilco, Beck and Squarepusher. The best act for me was Travis. Maybe it was because the vocalist Fran Healy, the ojisan with a voice of an angel, made his way to the middle of the crowd and sang an entire song on the shoulder of an audience, but there was something charming about Travis that made them the best act of the day to me. Homegrown bands Wanima and Man with a Mission were the most awesome at making the crowd go wild. Squarepusher was noteworthy for its eclecticism and was a fantastic end to a long but lovely day.
On Sunday, I caught 2Cellos, Stereophonics, Robert Glasper Experiment, Baby Metal, Red Hot Chilli Peppers and Denki Groove. Red Hot Chilli Peppers delivered as expected and had me dreaming of californication, but it was really Baby Metal that had me head-banging. I have to say, the guy who came up with Baby Metal is a marketing genius. Cute idols with heavy metal? The name itself has my curiosity, but the presence of the cute idols dancing to heavy metal music had my attention. The crowd at Baby Metal's stage was undoubtedly the most wild.
RHCP got me dreaming of californication but the person who came up with #babymetal is a marketing genius. #fujirock

Posted by Alex Kwa on Sunday, 24 July 2016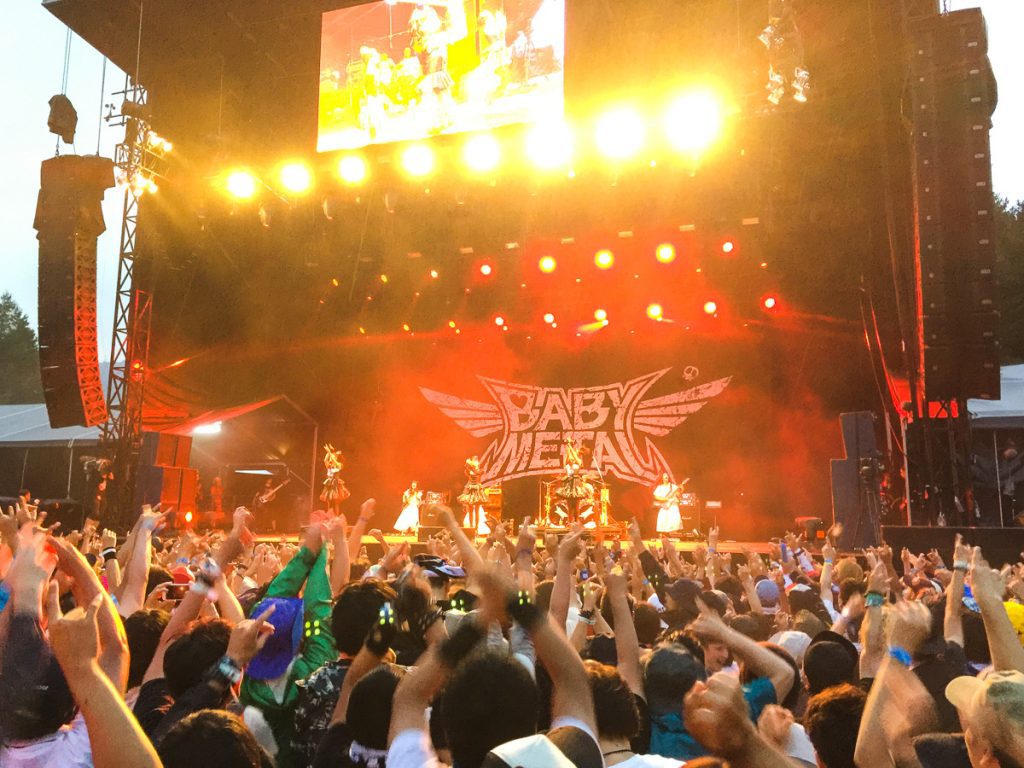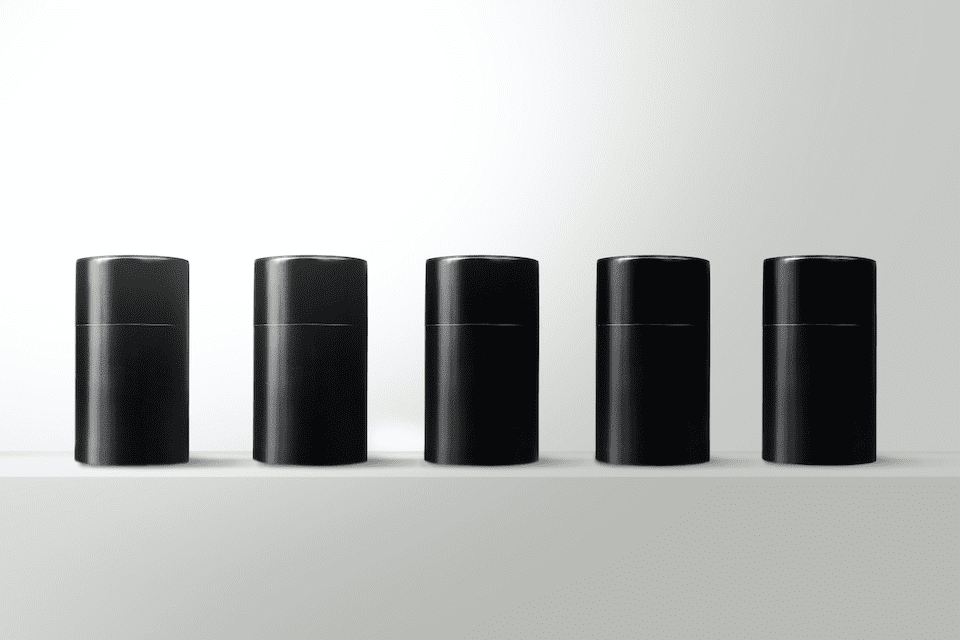 I found a 100 year old company that would create these heirloom quality canisters for me. They are handmade and will keep your tea leaves, coffee beans or anything that you need dry for years to come.
or read review
Eating & Drinking
There are plenty of food and drink choices, most of them delicious. Alcohol are mostly ¥600 with Heineken booth being most prominent. You can't bring can drinks in, but you can mix a large bottle of whiskey and coke if you have a cooler box to keep it cold. Just don't expect to be able to move from venue to venue lugging a cooler box around. The food queues are going be a major deterring factor. There is no way around it, unless you want to go first thing in the morning and get and tupperware food for the whole day.
Sending and Storing Stuff
For campers, you would probably want to pack up everything in the morning of your last day because you would be way too tired and it will be way too dark for you to do so at the end of the day. If you want to enjoy as many performances as much as possible and make it for your bus back, that is. You can send your stuff to and fro Fuji Rock via Yamato, which is located at the entrance of Pyramid Garden, at a reasonable price (about ¥2000 for a huge bag). You can also store your things for about ¥500 at various places (enquire at Yamato) around the camp. I did so at a nearby ski rental shop which was open up till about 2am for me to collect.
Toilets
Despite the vast amount of toilets, the queues are atrocious (up to an hour!) at the venue itself, so try to relieve yourself at your campsite before heading out. If you are a guy, you will probably end up relieving yourself in the woods, much the to dismay other festival-goers. But if you got to go, you got to go.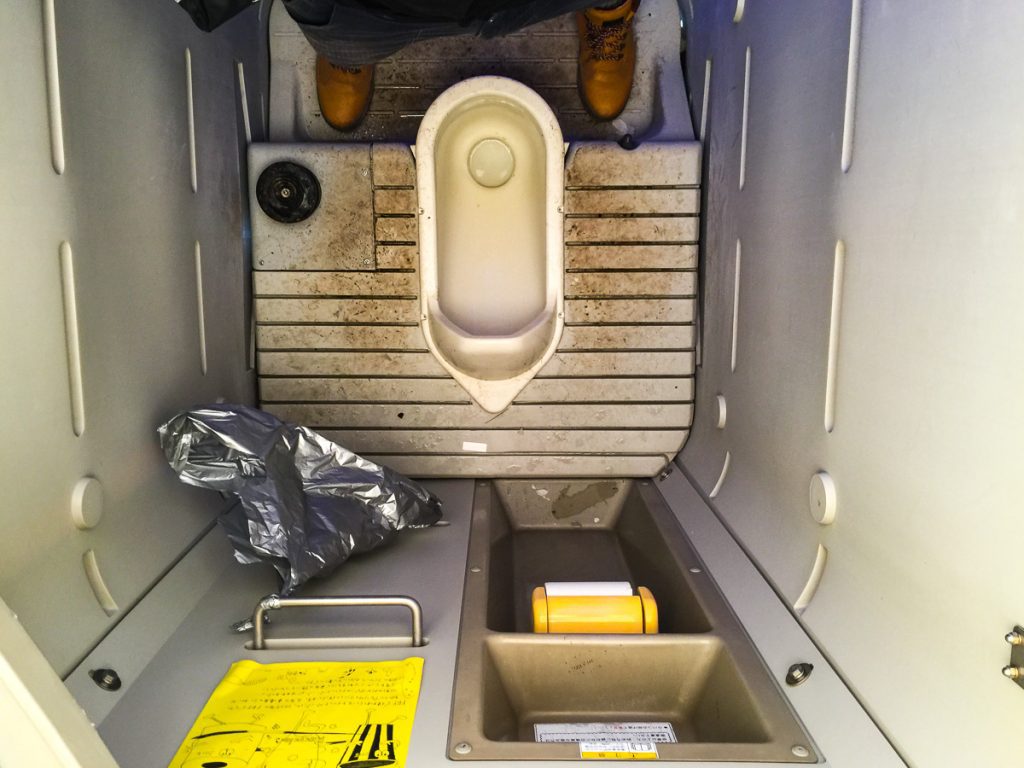 Things You Need
Hat
You need something to cover your face because the sun is going to be beating relentlessly on you. You might opt for some variation of a giant cloth or towel that you can drape over your head constantly.
Sunglasses & Sunscreen
I went all macho and forwent the sunscreen on the first day and now have a nose full of peeling skin to show for. Slather on as much sunscreen as you can if you want to save your skin. You are also gonna be faced with a glaring sun and flashing stage lights, so make sure you have your sunnies on if you want to enjoy the shows without squinting constantly.
Portable Chair
I can't stress enough how much you will need to sit throughout the day. Unless you are in a retail job where you have to stand all day, having a Coleman or Helinox chair will really help you get a better experience. If you don't want to spend money on one, at least have a tarp to sit on the floor. The thing about tarps and chairs is there people will probably stand in front of you and shamelessly obstruct your view, so I've only used them for lower-key shows. Also, be prepared for people brushing past you constantly, trying to take a shortcut through the sea of chairs.
Water
Try to bring along a large bottle of water so you don't have to endure queues when you are dying of thirst. Also, drink them strategically so you don't have to go mid shows or at peak periods.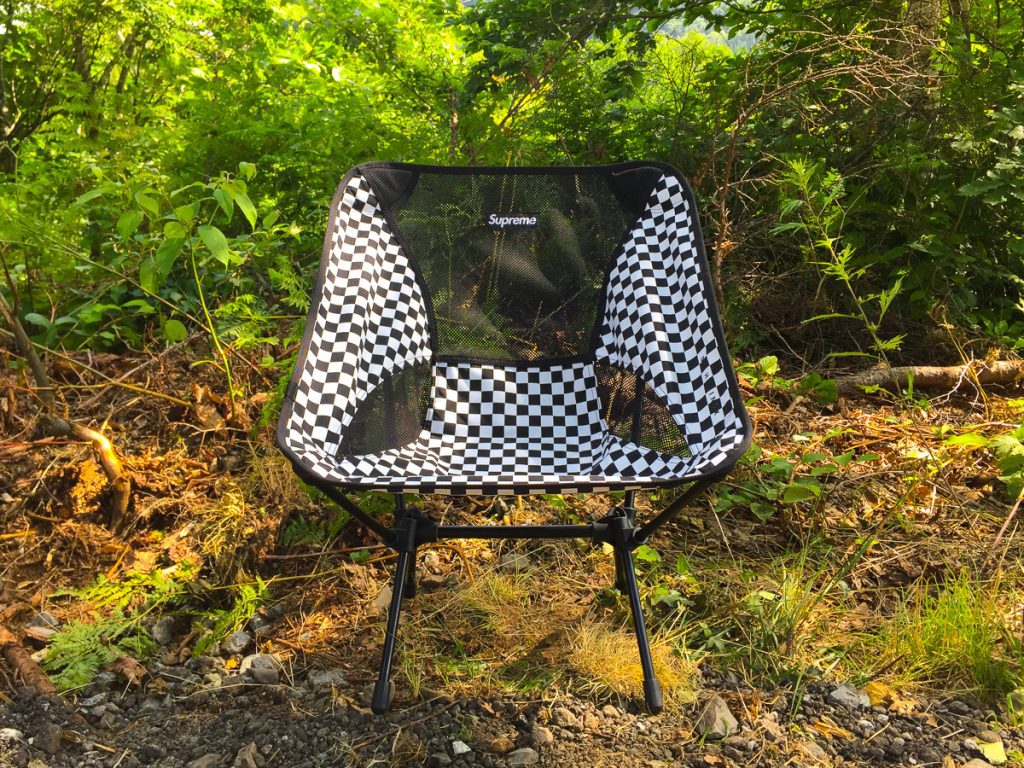 Portable Charger
Whether to catch Pokemon or to check the timetable, you will use your phone a lot in between acts. There are nowhere you can charge your phone, so you need this to keep you occupied during down time throughout the festival, if not, on your long bus journey to and fro.
Sandals or Hiking Shoes
Depending on how much you are going to move, you can choose between the two. If you think you want to run from stage to stage, you want at least ankle high waterproof boots. Sure, your feet will be hot and sweaty, but at least you won't twist your ankle and can move much faster.
However, if you think you will just be mostly staying at the same stage, sandals are perfectly fine. I wore boots for the first day and sandals for the second. And accordingly, I was mostly on my feet and at the front on the first day, and took a back seat on my chair in the shade for most of the second day.
Cash or a Loaded Suica
There are no ATMs, so you want to have cash on hand for food and drinks. Most booths also offer the use of Suica. About ¥5000-¥7000 a day would be more than enough.
Towels
For showers, duh. Talking about showers, you have two options as a camper. One is the campground showers. If you go wee early in the morning (like 6), you would not have to queue much, but anytime in the night or morning, you will have queue for a while. Alternatively, you can use the onsen (soap or shampoo are provided) at the Naeba Prince Hotel. It costs ¥500 and, like everything else, has a long-ish queue. But if you want to keep your mood up the next day, refreshing yourself with a shower is most recommended.
Portable Ashtray
Technically, you are only supposed to smoke at designated smoking areas. But, you will see people smoking while enjoying their music. So be sure to have a portable ashtray to do so. Personally, I flick my ashes on empty cups or bowls after my meals.
Light Raincoat
It didn't happen for me, but past festivals have experienced torrential showers. Umbrellas aren't allowed in the venue, so most festival-goers will be in their parkas or light rain coats.
Amazing
The experience was magical, hot, tiring but in the end, amazing. I am undecided if I would go again but a lot of my friends have told me they decided they wouldn't after the fatigue of a 3-day festival, but would quickly yearn to go back towards the next festival. I can see myself feeling the same way.