This website is made possible by readers. I may earn a small commission when you buy through the links in this article at no extra cost to you. Learn more.
I've always been interested in cashless payments. In Japan, I use a variety of them to keep my wallet as slim as possible. While traveling, there is nothing more convenient than using Uber or Grab, where the transaction, end-to-end, is completely handled in-app. The feeling of not having to fumble through change is one that I cherish. For China, however, it is a whole different ball game. While out of the two options, the other being AliPay, WeChat Wallet is the more foreigner-friendly of the two, getting it working prior to your trip took a bit of effort.
Hurdle 1: Getting the function
First off, while WeChat Wallet is available to foreigners, it is technically not available to foreigners out of China. This means you don't even get to access the Wallet feature. It simply doesn't appear on your app. After reading online, it seems like there were a few ways to get it to appear.
First and the most obvious thought I had, was to download or sign up to the app in one of the supported countries, China or Taiwan. So, I used my favorite VPN and set the location as Taiwan. This did not work. I believe that if the number you used was not a local one or if you did not download it from the local app store, this would not work. Some also said that if you changed the language to Chinese and back, the function would appear. After countless tries in vain, I can say this also does not work.
The next method many have said worked was to get money sent to your WeChat in the form of red packets. The challenge here was getting someone in China to send you money. I knew people, but I didn't want to request money out of the blue.
This was when I found about VPayFast. I thought my worries would be solved with this discovery, so I eagerly went ahead and tried to get $5 transferred to my account. It failed with an error saying that it was a suspicious transaction and I had to verify my account before I could get it to work. I believe that if they had sent a "red packet", the function would not be locked, but VPayFast would send money. However, the fact is that a transaction was attempted, so the feature should show in theory. For a while, the wallet function did not appear and I thought I was stuck. But logging in and out, the wallet feature finally appeared!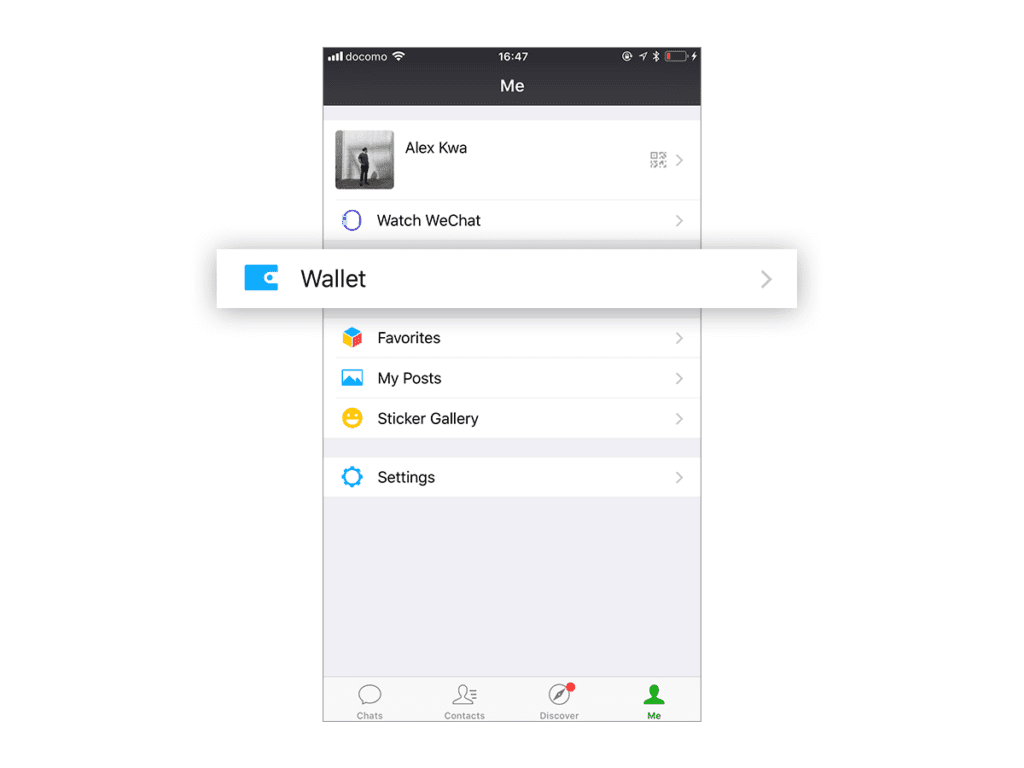 Hurdle 2: Getting money in the wallet
The first hurdle has cleared with much difficulty, so now with the second issue; actually getting money in the account that could be used. At first, I was stumbled by the "risky transaction" error and the error message in English did not show in full as you can see below.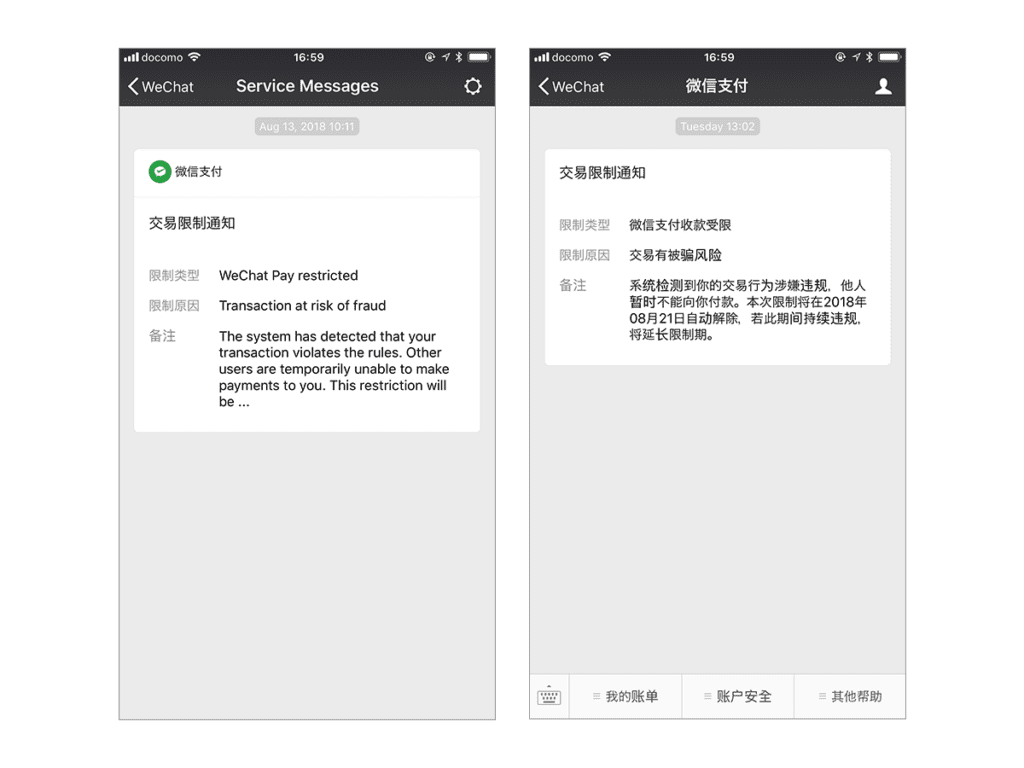 So, I had to use every ounce of Chinese skills I had to look for a solution. It was only after I asked VPayFast to try again and it gave an error again, this time in Chinese since I happened to switch to Chinese language, that I could figure out what it was. Apparently, you had to get your identity verified before any transactions were available. To do so, simply add a credit card to WeChat. They accept foreign credit cards now.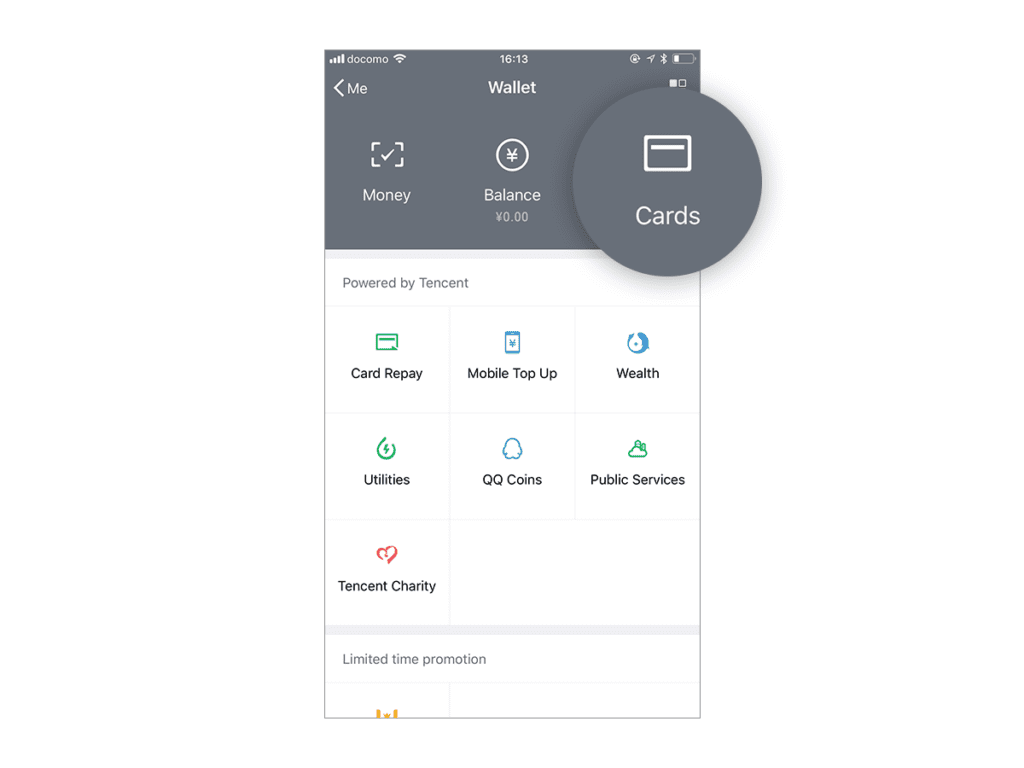 Looking for a way bypass the pesky China firewall and access sites like Google and Netflix? ExpressVPN is the best VPN in my experience to do this.
Before getting the Chinese error, I was figuring out how to get rid of this transaction lock but I now know that the lock would be automatically released after a week. A week later, I messaged VPayFast to try to transfer again. And alas, the sweet taste of success.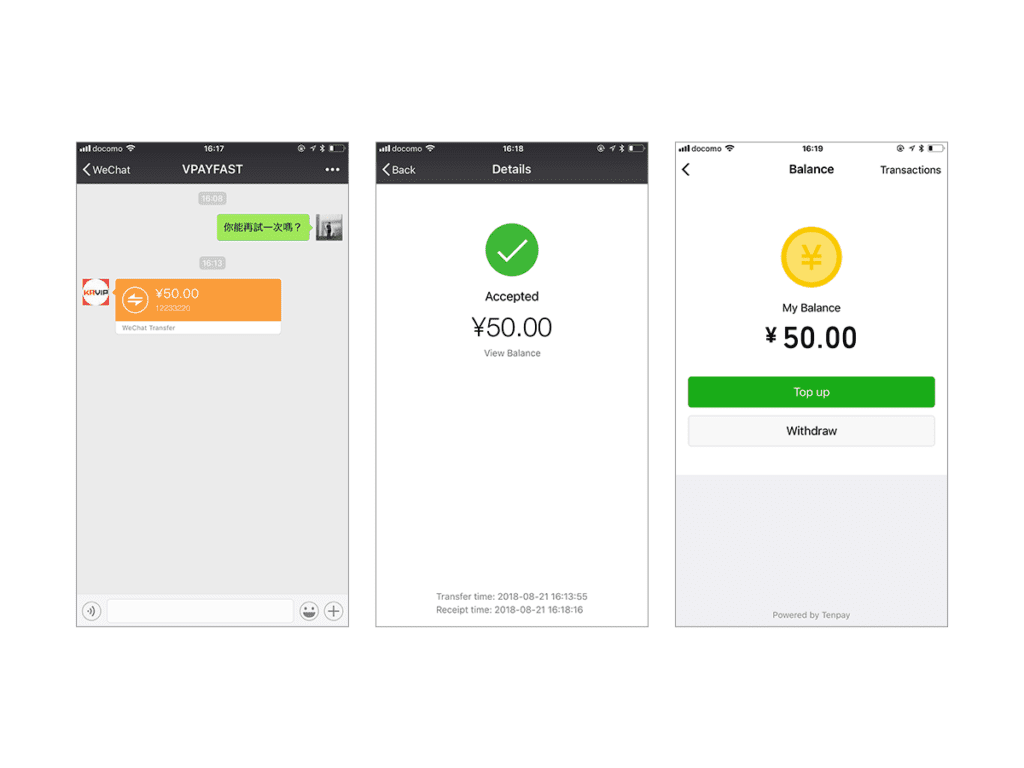 This whole process took me a whole week! But I have managed to get it working for now and I will update this post if I run into a problem using the balance in China.
But no one likes ads, so I got rid of them. If my articles helped you, I ask for your support so I can continue to provide unbiased reviews and recommendations. Every cent donated through Patreon will go into improving the quality of this site.
I have to say that throughout this whole process, VPayFast was very helpful and responsive and guided me throughout the way. But, they did not provide support in English. Thankfully, I had a miserable amount of Chinese language skills that barely got me through. I hope you would have less difficulty figuring this out than I did and please leave a comment below have more to add to this guide.
Tagged cashless china minimalism travel wechat