This website is made possible by readers. I may earn a small commission when you buy through the links in this article at no extra cost to you. Learn more.
The Outlier Grid Linen Towel is a towel made for travel. I've been using it for the past year now, and here are my thoughts.
Details
Price $75 (L) and $98 (XL) on outlier.nyc
Material 100% Linen
Made in New York City
Overview
Whenever Outlier comes out with an accessory, like the Outlier Key Piece, I get pretty excited. Outlier is most well known for their travel clothing, but when they bring their sensibilities to accessories, you can really see how special they are.
This was also my inspiration for the SHADOWS Canister, where I brought the Outlier-esque sensibilities to home goods. Unlike the canister, this towel is not for home but is designed to be a travel towel. As an avid traveler, my plans (I was scheduled to study Korean in Jeju for 6 months) were dampened by the recent COVID-19 situation. But I've brought the Outlier Grid Linen Towel on just about every trip in the past year, as well as used it regularly at home, so I feel qualified enough to give you the lowdown on it.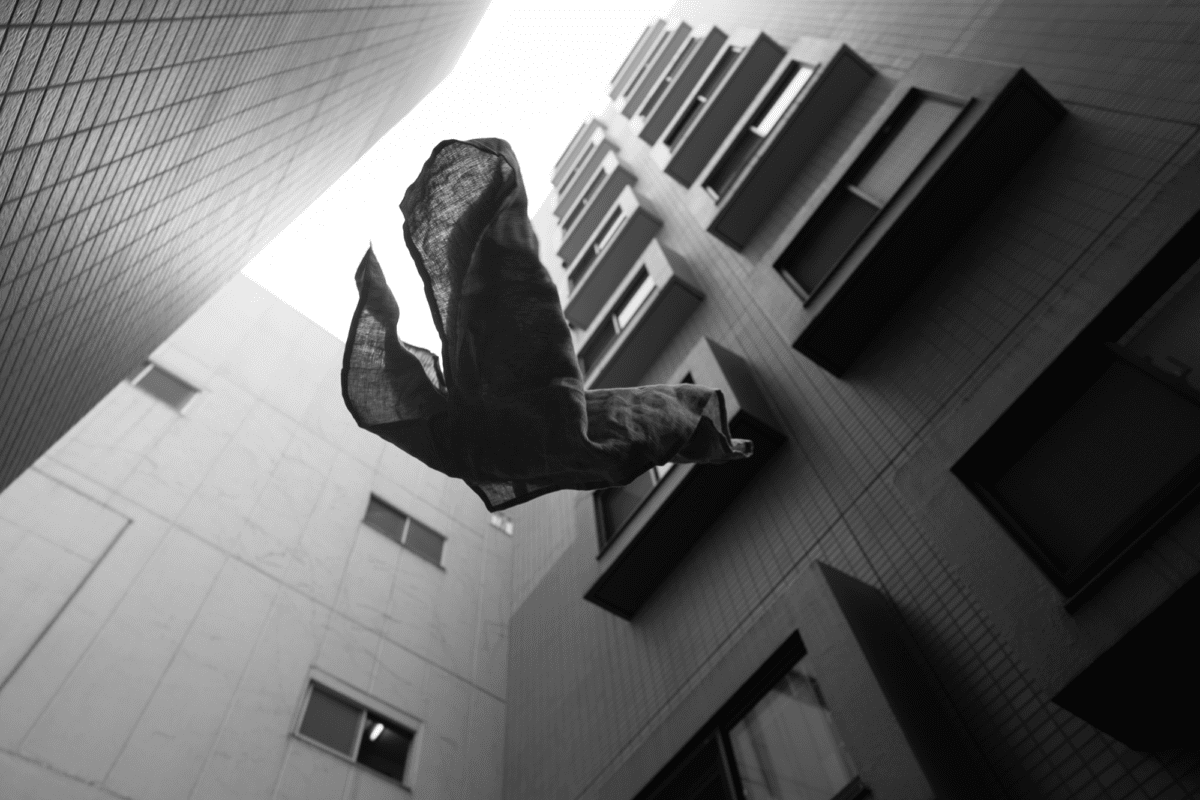 Style: Do towels need to look good? The Outlier towel thinks so.
I know that some will go; a towel is a towel. Who cares about how it looks. There is a reason many of us stock up on the Outlier Ultrafine Merino T-Shirt when we can get a basic tee from UNIQLO.
There are details, technical expertise, and, most of all, design sensibilities that go into a product from Outlier that most of us are willing to fork out a premium for. This is the case for the Grid Linen Towel. Given the premium I pay, I have high expectations for the aesthetics of every Outlier product I buy, and while this isn't a wow piece like the Outlier Injected Linen Poncho, they sure didn't let me down.
For this towel, there are a few colors you can choose from; Gray Rock (gray), Flamingo Dreams (light pink), Summer Blue, Bubblicious (dark pink), Red, Orange Glow (dark orange), Creamsicle (orange), Lighter Rock (light gray) and Lemon (pale yellow).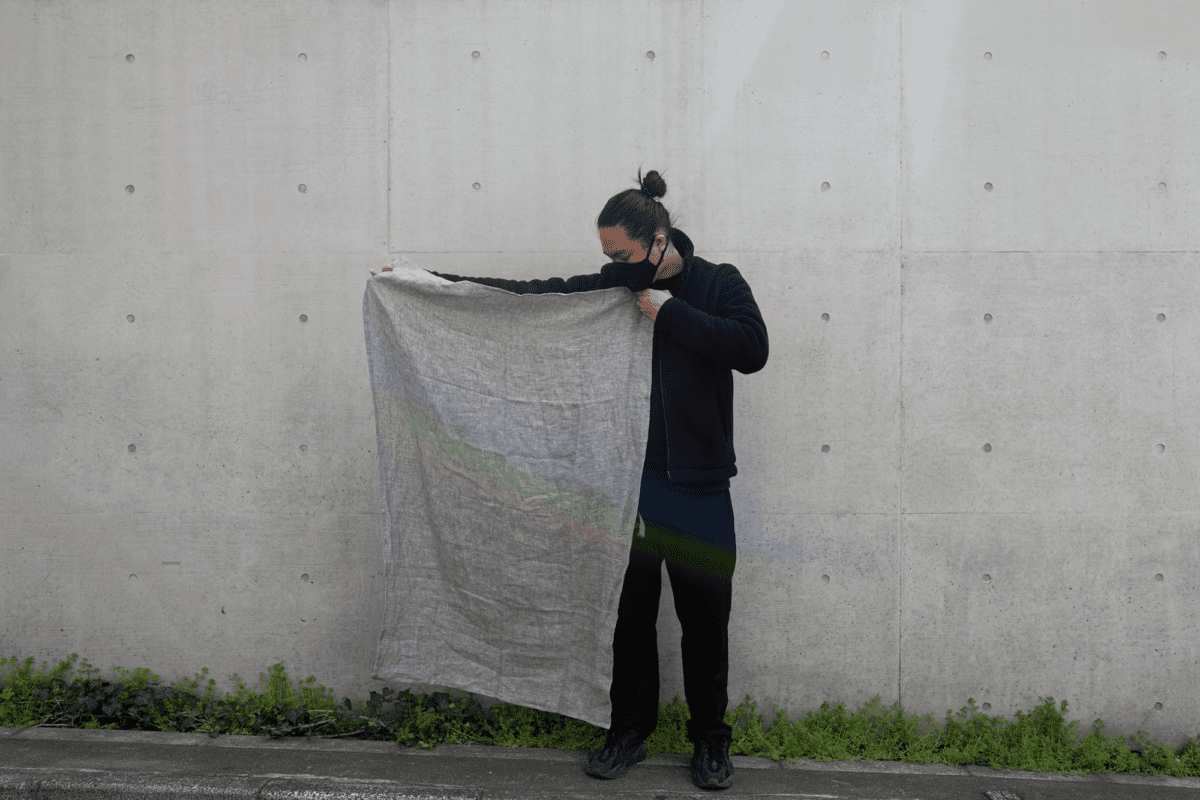 Given the colors and the product photography, I could tell the design team at Outlier has images of summer beach fun in mind. In the earlier versions, Outlier actually had a black version of the towel. Since it's no longer available, I went for the closest alternative, the Gray Rock.
Apart from color, you have to decide the size you want for the towel. This face towel, specifically the towel made in Imabari prefecture used by famed composer Ryuichi Sakamoto, is what I use at home. And despite my large body, a smallish towel is often more than enough.
The Grid Linen Towel comes in four sizes, small, medium, large and extra-large. While the cotton towel I use at home is pretty small, I would advise against getting a small if you wish to dry your entire body well. This is because linen towels will naturally absorb less than cotton towels.
I have the large one, and it's more than enough for at-home, after-shower use. This is the recommended size by Outlier for home use. The only reason I can see someone using the extra-large towel is if they want to use it as a beach towel and have a wide enough space to lie on comfortably. You can also definitely use the large size as a beach towel, but depending on your height, parts of your body might stick out.
But no one likes ads, so I got rid of them. If my articles helped you, I ask for your support so I can continue to provide unbiased reviews and recommendations. Every cent donated through Patreon will go into improving the quality of this site.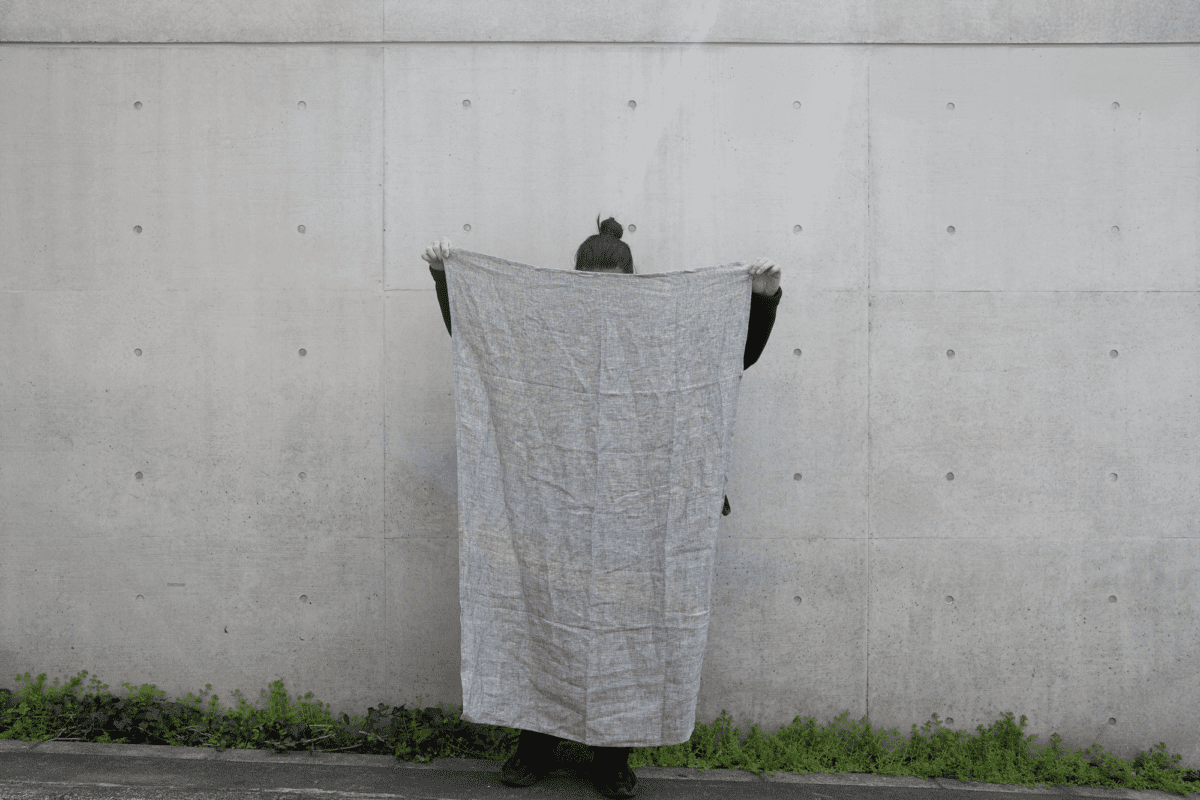 This is a 100% linen towel, and it looks pretty different from the get-go from a regular cotton towel. There is a certain charm that comes with the distinct texture of linen. Since most towels are cotton, a linen towel does stand out, especially if you go for brighter colors. But it's not like anyone would give you any extra attention because of how your towel looks.
With the material, there is a certain amount of slubbiness that is to be expected. Slub refers to the thick spots around the fabric that results in an irregular texture. This is on top of the texture of the interlocking weaves, which form the "grid" patterns. I think the slubbiness gives quite some character. The more you use the towel, you'll find that it'll look more and more rustic.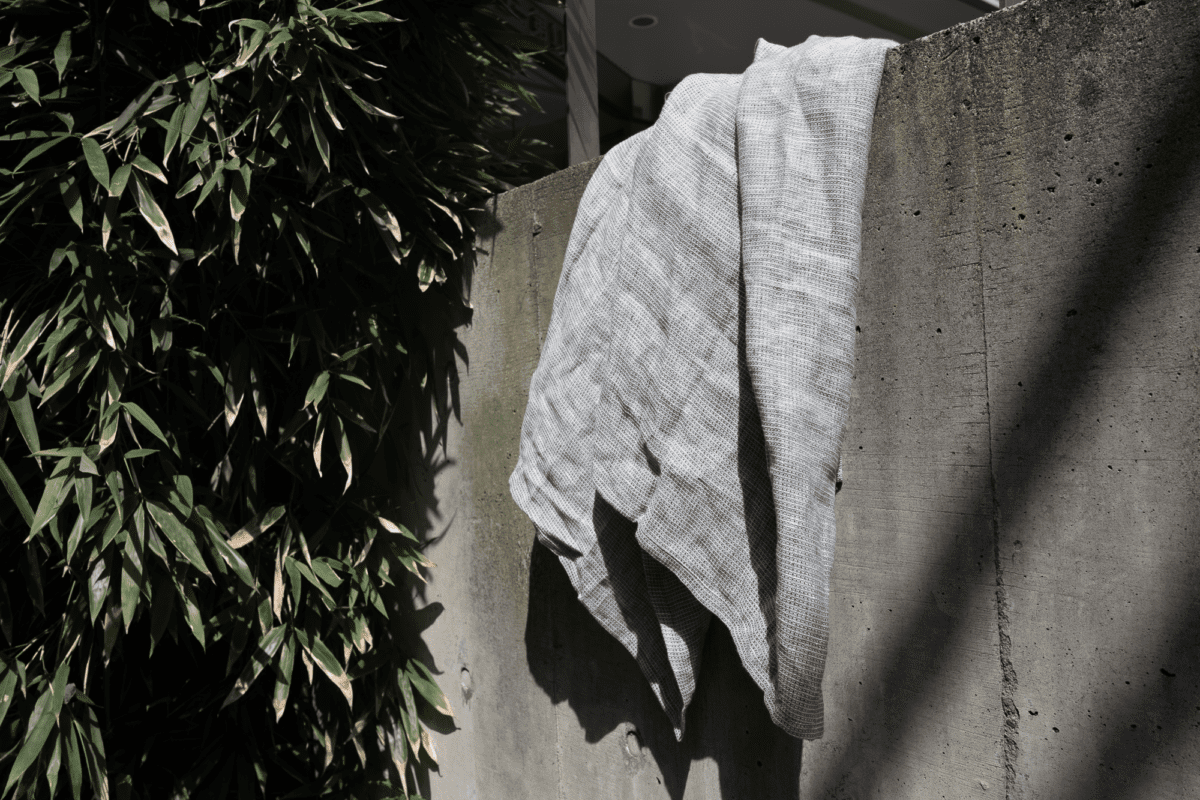 Linen is notorious for being wrinkly. Right out of the plastic, the wrinkles are visible with the folds of the towel. I personally don't bother with wrinkles on my clothes, let alone a towel, so this isn't anything to bother about.
Given that the linen is thinner than lush cotton towels, it soaks up water pretty easily, so wet patches will form when using it out of a shower, especially if you have long hair, as I do. It's a towel, so it doesn't really matter, and this is but an observation.
I found that the style and the material of the Outlier Grid Towel are perfect as a shawl, albeit only the large or extra-large size would work. Given that linen is porous, it's breathable that you can use it to shield yourself from the blazing sun without sweating buckets.
Although this isn't a look I would regularly rock since I have pretty awesome options like the North x North Merino Wool Kerchief, I would definitely use it in a pinch or if I want to bring along the bare minimum on a trip.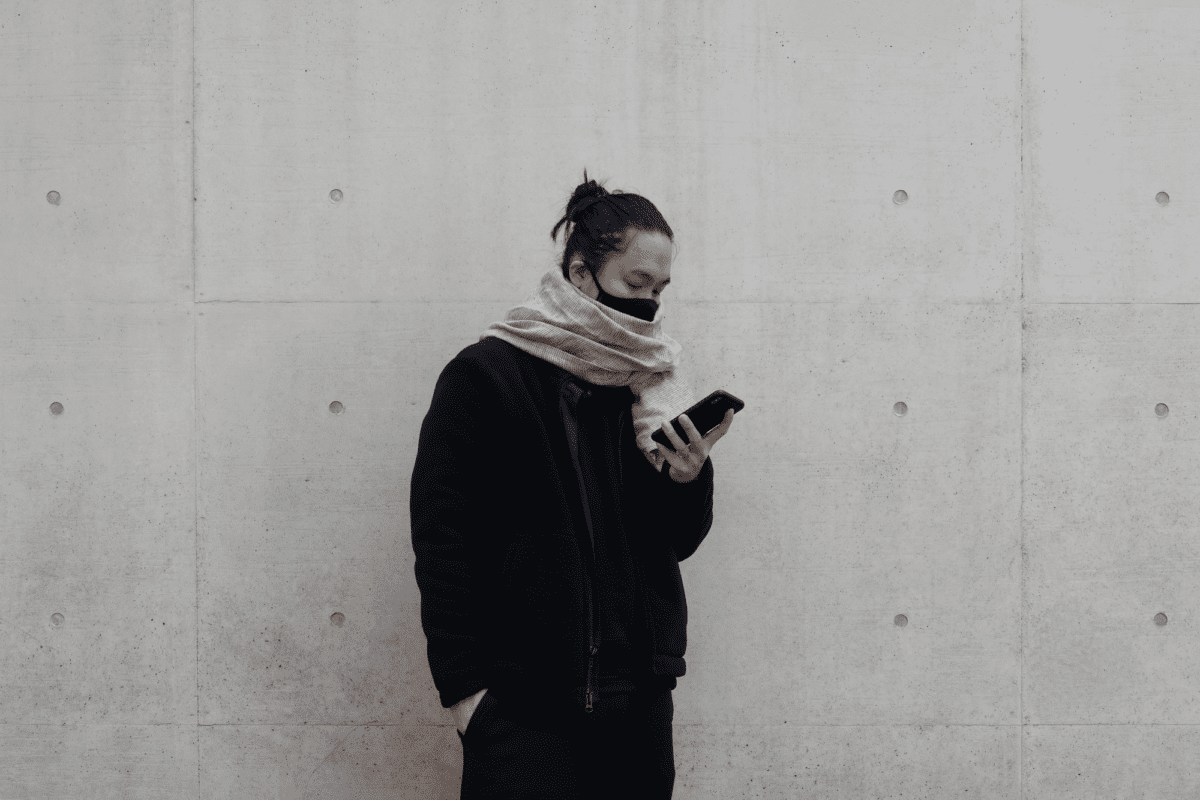 As with most of Outlier's offerings, there is no external branding, with the exception of their logo on the loop. Even then, I like that they kept it on the inside of the loop. (Yep, I like to notice details)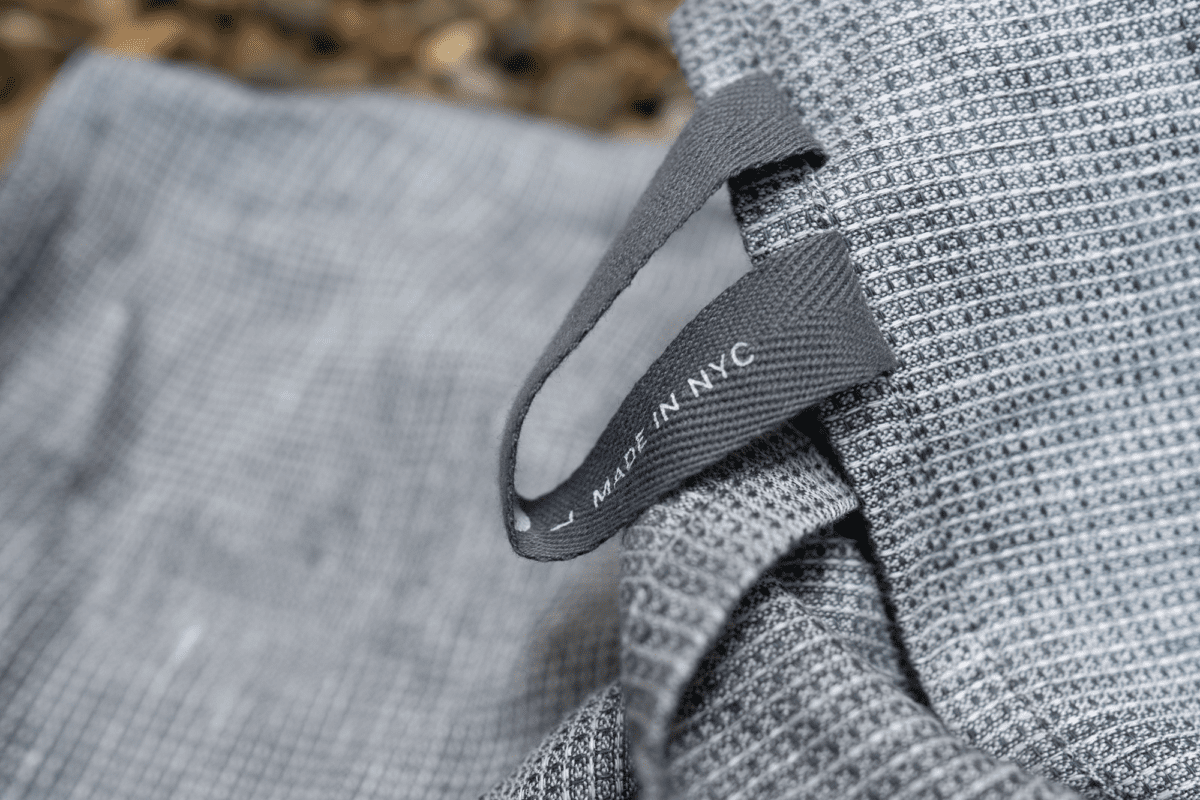 The Outlier Grid Linen Towel has all the charms of linen, with quite a bit of character that builds with age. There is really nothing not to like about the look of the towel. Now, they have to bring the black colorway back.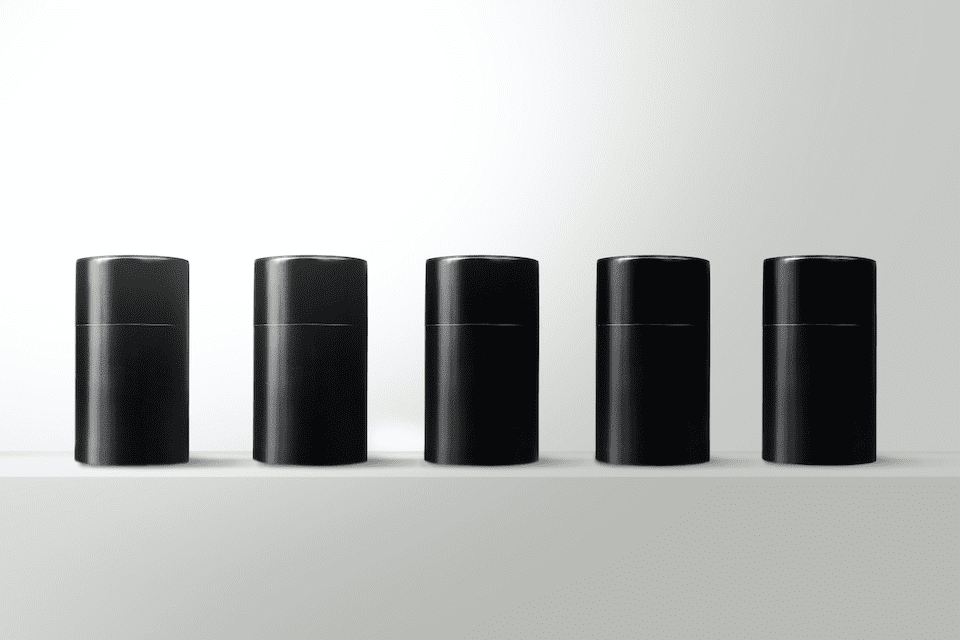 I found a 100 year old company that would create these heirloom quality canisters for me. They are handmade and will keep your tea leaves, coffee beans or anything that you need dry for years to come.
or read review
Material: Is linen the secret of the Outlier towel?
The Outlier Grid Linen Towel is made of 100% linen. Linen is a pretty common material, and I was tempted to skip this section altogether. But, I figured it'd give me a chance to deep dive into linen and why Outlier chose it over other quick-drying fabrics.
Despite being such a common fabric, most of us don't know much about linen. While cotton is one of the most-used materials now, linen was once so popular that all laundry was linens. Linen also used to be considered so precious that Egyptians used it to wrap the body of mummies.
Linen is made from flax fibers from the flax plant. The plants are either cut or pulled by hand from the ground. The latter is preferred as it is commonly said that pulling creates finer linen. A process called winnowing or ripping will remove the seeds, and a process called retting removes the plant stock from the fibers. The fibers are then spun into yarn and then woven into fabric.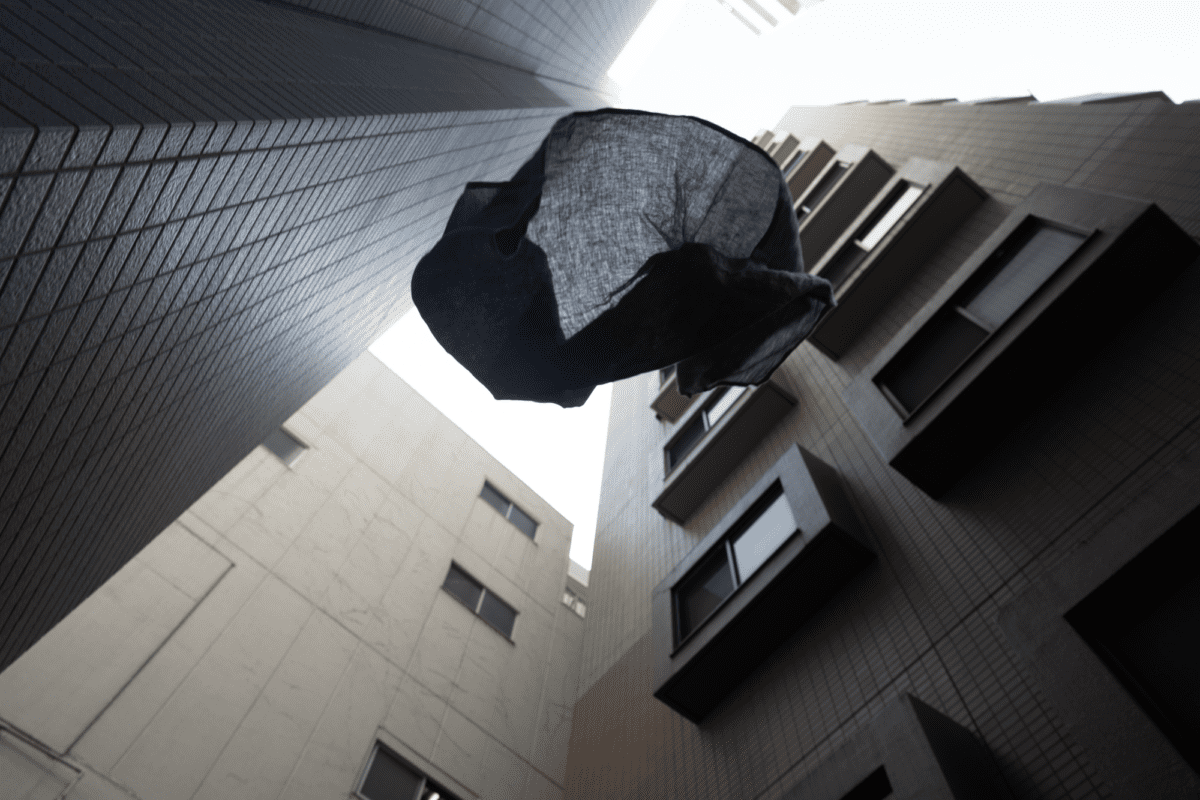 Linen is more than twice as strong cotton and dries much faster, largely because of its porous nature.
The moisture-wicking properties are precisely why Outlier chose it for this travel towel. Linen also holds color well, which is why Outlier can produce them in so many beautiful colors. Used as bandages for centuries, linen is also naturally anti-bacterial. Anti-bacterial, moisture-wicking, and lightweight; linen has many similar properties to merino wool but at a fraction of the cost.
It's easy to see why Outlier chose linen for this towel. It's a more premium fabric than cotton but not unnecessarily extravagant like merino wool. It absorbs moisture fairly well but dries quickly too.
Usage: Is the Outlier towel just for travel?
There a few key properties I look at when I buy a travel towel. They are
Absorbency
Skin feel
Packability
Absorbency
I have shoulder-length hair, so there is a lot of water that needs to be absorbed. The problem with some travel towels is that they don't actually absorb moisture but instead, pushes the moisture onto the fabric.
The Grid Linen Towel, on the other hand, pulls out moisture pretty well and does a good job drying my entire body and hair. Unlike some plush towels, it doesn't suck out all the moisture from your hair, largely due to the thickness of the fabric. It can only absorb as much water as the surface area used can contain. You'll likely have to use different parts of the towel to dry it off completely. If you have short hair, I have a good amount of confidence that the large towel is more than enough to dry you off completely.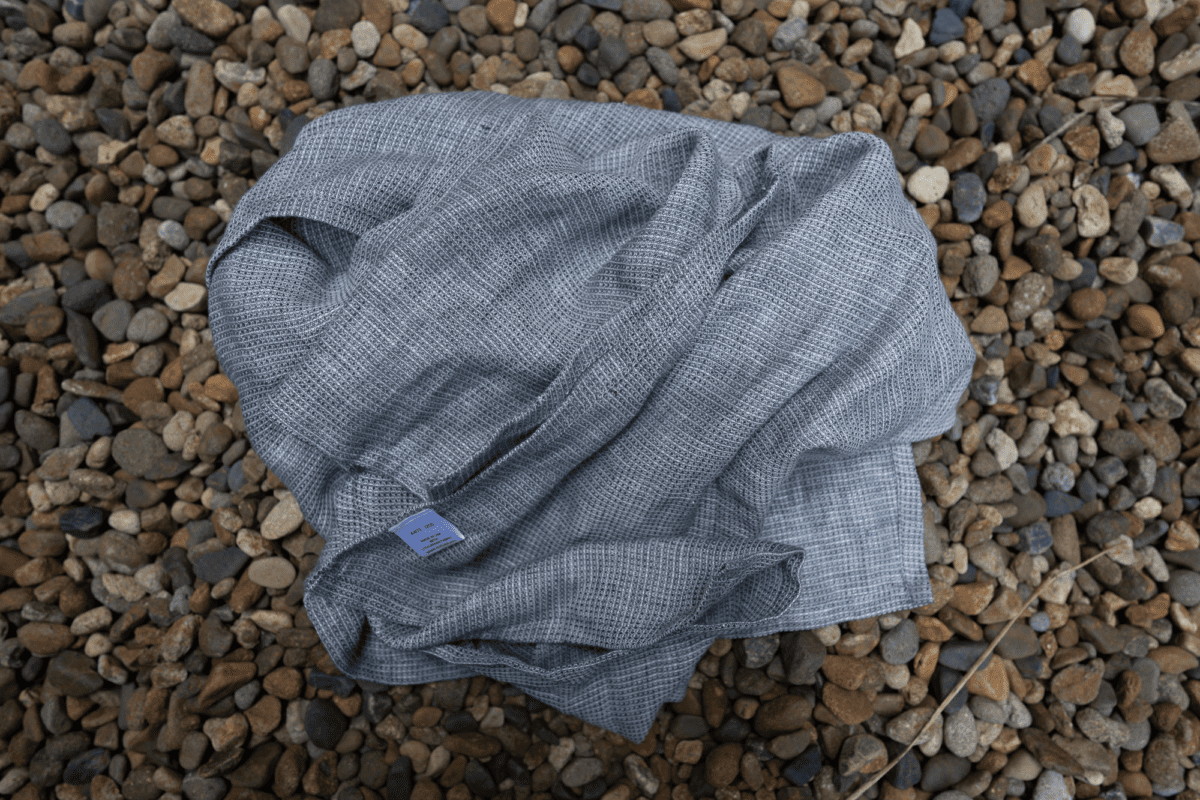 Skin feel
Because the linen is woven into a grid pattern, there is a scratchy feeling when used to dry. Given I'm a middle-aged Asian "uncle" that likes his back scratched, it feels kinda nice. But some of you might mind if you are used to towels that feel like teddy bear hugs.
Packability
This is probably one of the most important factors when it comes to travel towels. Since linen doesn't have those loops in the fabrics that add to the thickness, you can roll it up and compress it down to a relatively small package.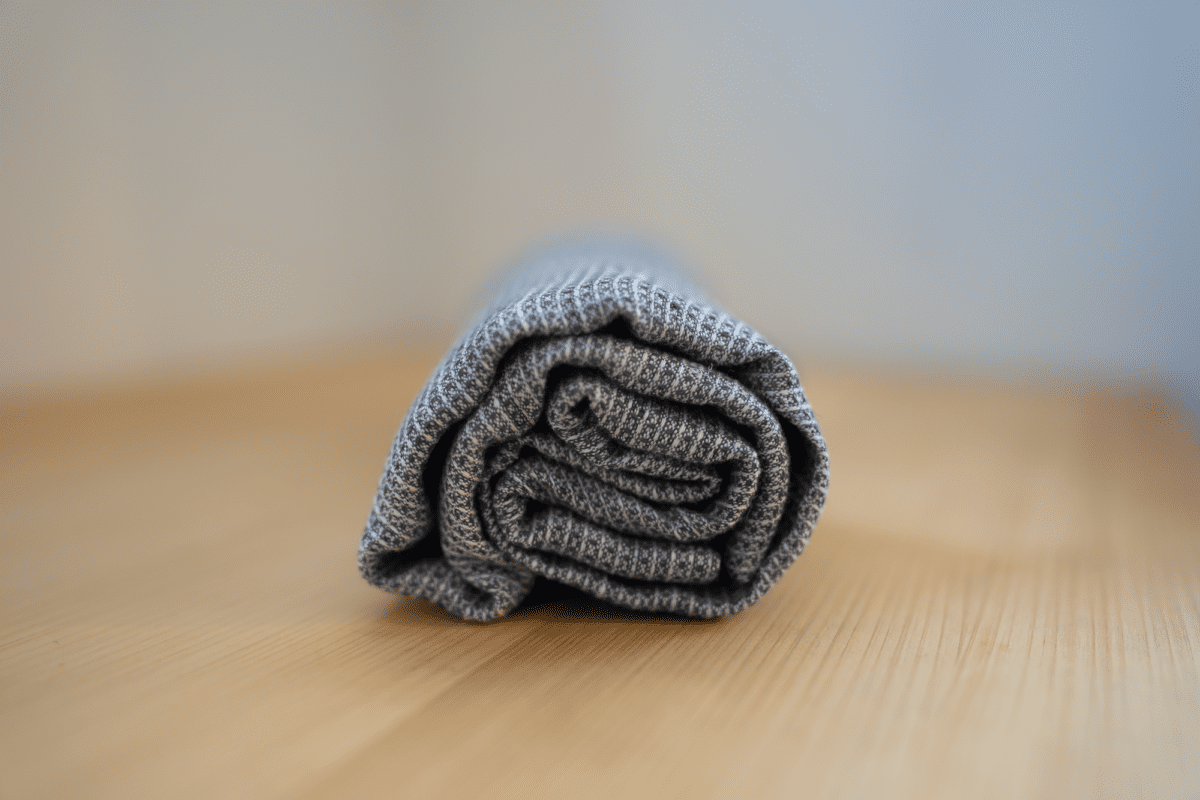 It's also interesting to note that in the earlier versions (2013) of the towel, it comes with a buckle to keep it rolled up, but that is no longer provided. But I've found that the towel stays in a package even without the buckle if you roll it up tightly. It won't unravel easily.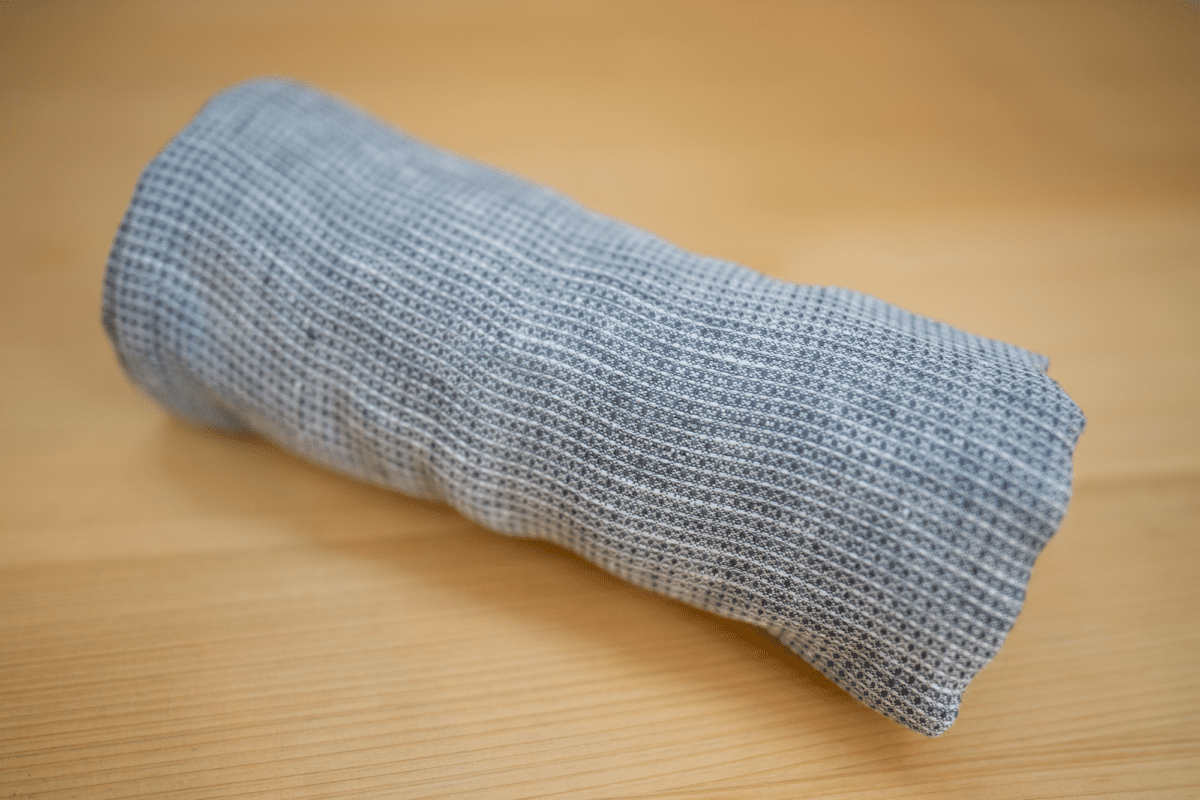 Other
I do actually have another linen towel, the Linen Travel Towel from SEAGALE. While there are slight differences in the design, they are essentially 100% linen towels and perform very similarly.
The only thing that I would like to point out is that the SEAGALE towel leaves small fibers when rubbed onto your wet skin during drying. This problem persists even after consistent usage and washes. I'm glad to see that this doesn't happen with the Outlier towel, which is why I prefer the Outlier one just a little bit more.
Conclusion
For me, I use this towel both while traveling and at home. At home, though, this would not be the towel I reach for first. If you want a towel to use at home, I would not recommend the Grid Linen Towel. You won't be taking advantage of the packability and lightweight of the towel.
But for travel, this is the only towel that I would use. So if you are a frequent traveler and minimalist that doesn't want to have multiple towels for multiple uses, the Outlier Grid Linen Towel would be a perfect choice.
Additional Images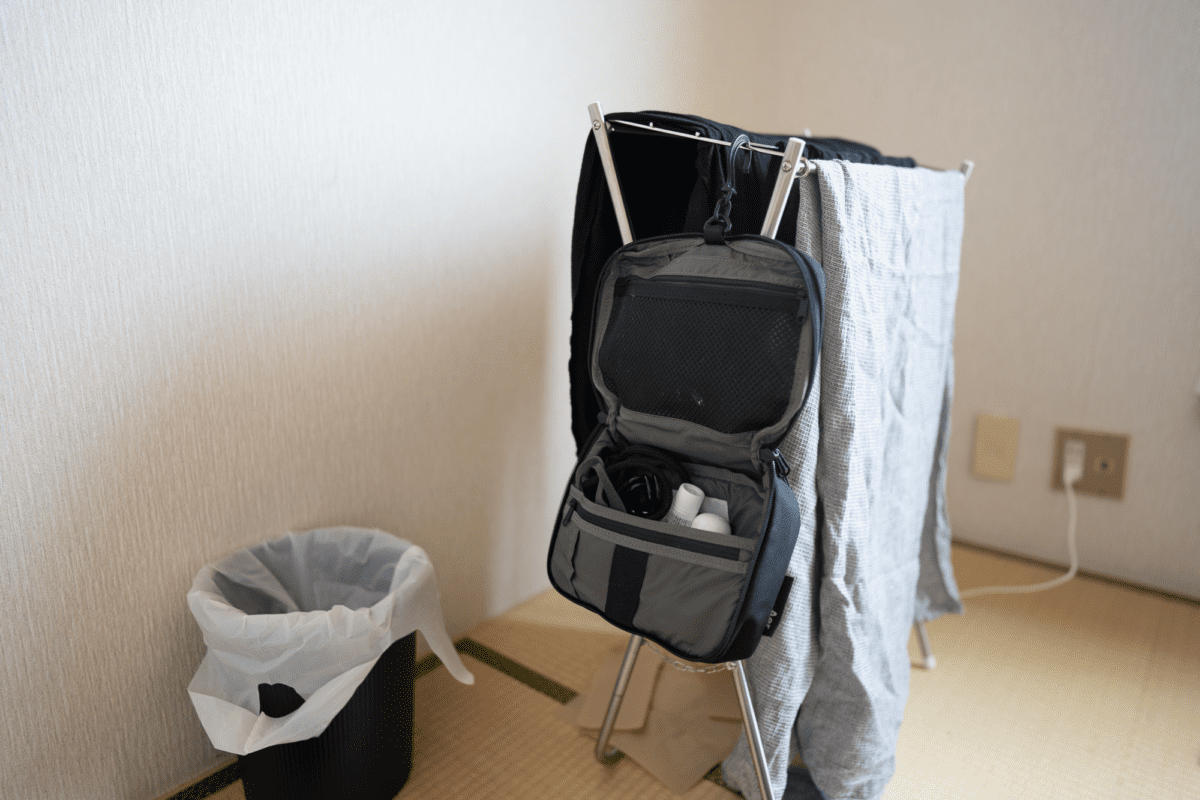 Like this review? See all of my in-depth reviews.
Also, consider supporting me by being a Patreon. Every cent given will go back into improving the content of this website.