This website is made possible by readers. I may earn a small commission when you buy through the links in this article at no extra cost to you. Learn more.
Details
Overview
It's been a while since a product intrigues me the way this does. Outlier is no stranger to pushing the boundaries, some easier to accept than others. The excuse they use to do so is called "experiments". Experiments have given the playground to produce some of Outlier's best products and certainly, some of the most inventive.
The Nexhigh Transformative Bag is number 322 and could quite possibly be the best of both worlds. Experiments that pass the test of market demand "make it" become regular offerings. Seeing that the Nexhigh Transformative Bag has been in stock for some time now, I am less hopeful that it will happen.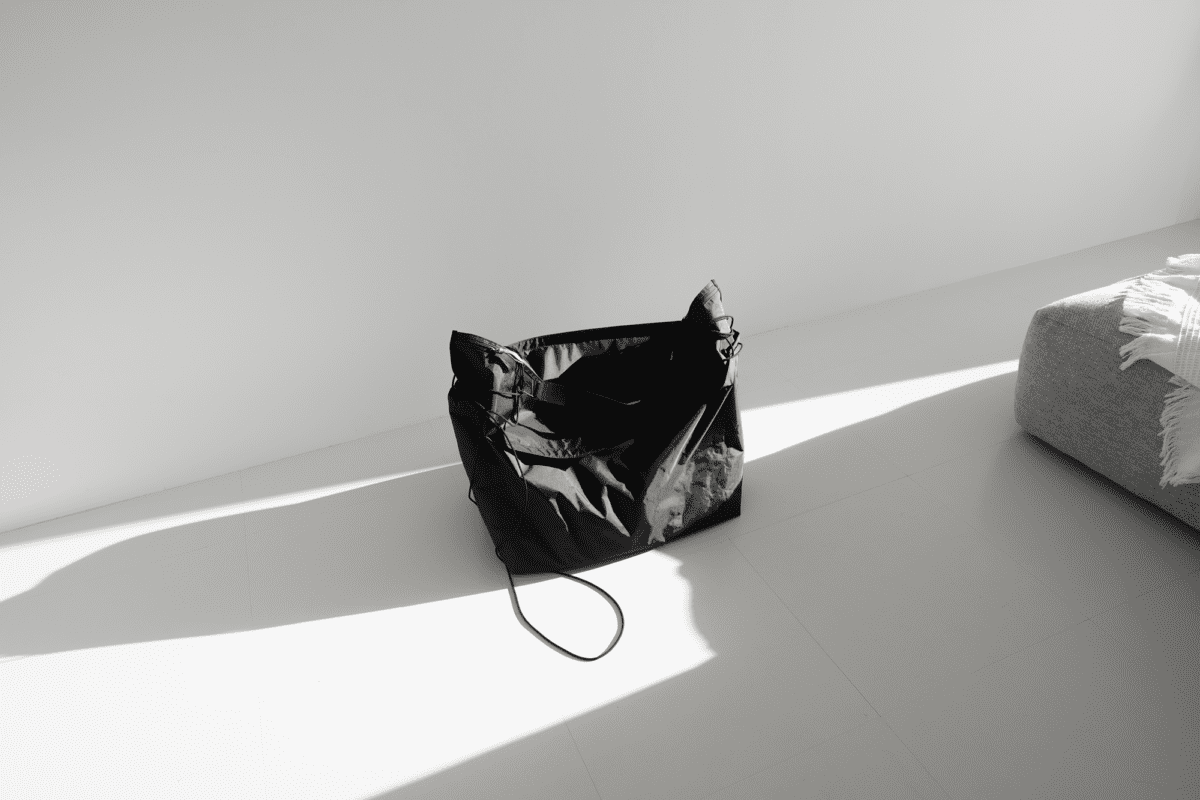 The hefty price tag of $395 for what looks like an overengineered tote might be why.
Now, Outlier is not known for cheap clothing. But if you aren't suckered into their experiments, their iconic pieces like the Outlier New Way Shorts or Outlier Ultrafine Merino T-Shirt are actually bang-for-buck given the amount of quality you are getting.
Something like the Nexhigh Transformative Bag probably just hasn't reached enough hands to determine if it is worth it. That's why I'm here.
Style
To me, the Nexhigh Transformative Bag represents Outlier well. Their love for technicality mixed with their edginess shows in the bag's unique form and details. To most, this is nothing more than an oversized tote bag. But it's when you peel through the layers that you see the details that make you feel a little better about the price tag.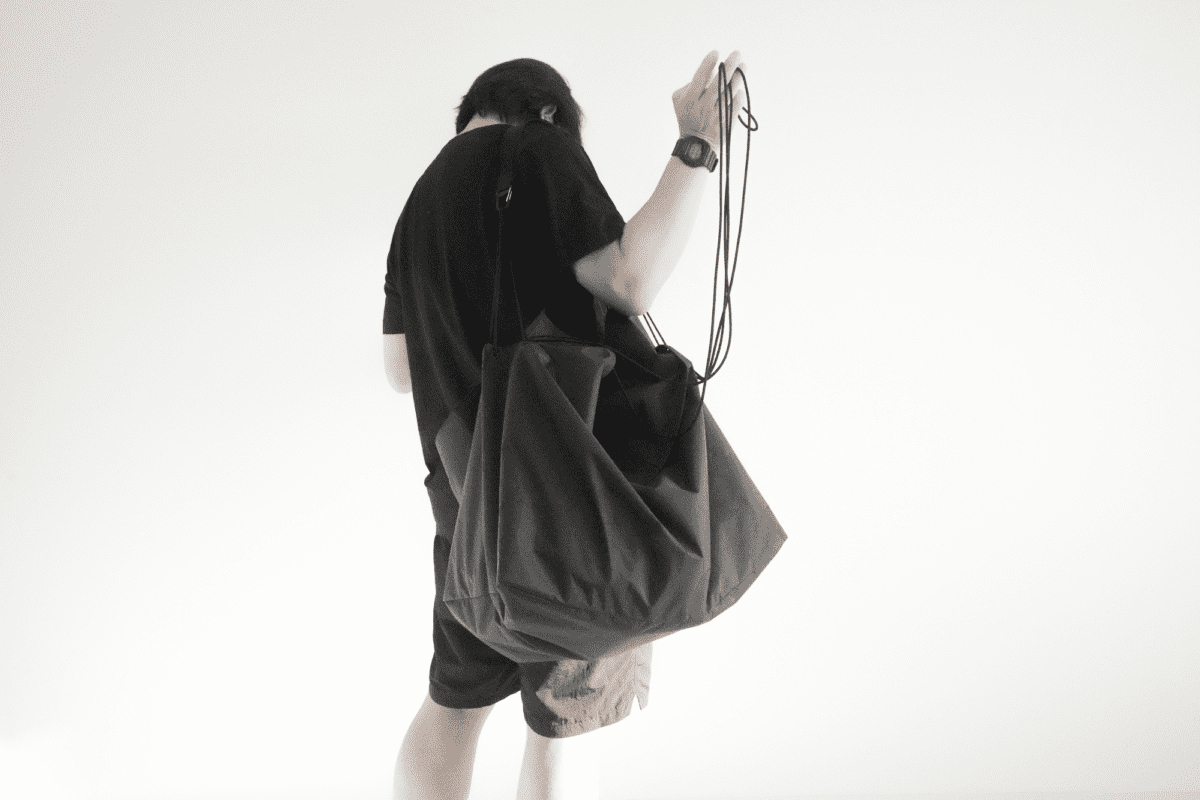 The Nexhigh fabric exudes the kind of quality a high-end technical fabric would, kinda like X-Pac does. It makes the bag looks premium even in the stealthy colorway. Crinkles form on nylon relatively easily and Nexhigh is no expectation although I thought it adds to the edginess.
This bag is designed to be a big bag that carries virtually anything and it certainly makes you look like you are taking a restock of clothing to sell at Seoul's Dongdaemun Market.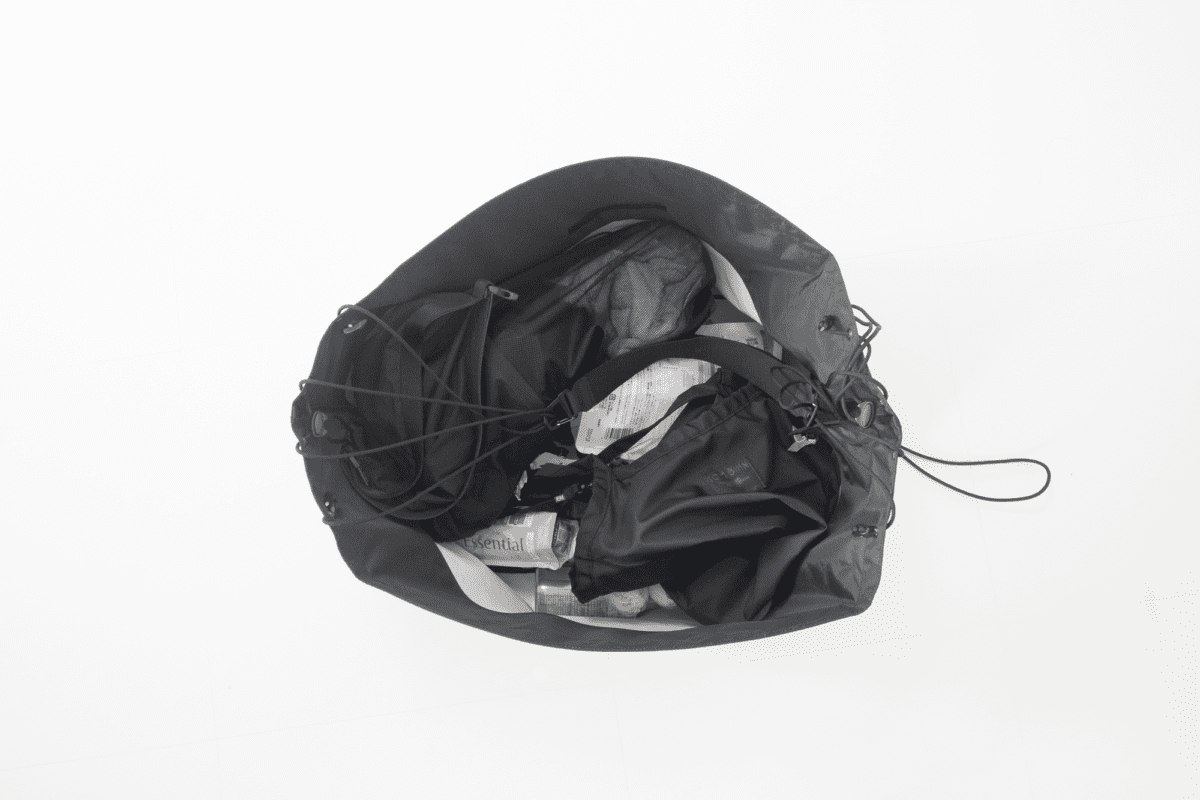 Like many Outlier products, black is the color used. Technical fabrics like Nexhigh can be notoriously difficult to dye, so there is a practical element to it. No complaints from me.
Want to flaunt your personality? Well, you get a choice of, black, lightning, or pink lightning color options. These are the colors of the patterned paracord. I decided to play it boring and stick to the flat black one although I was tempted by the lightning one after a great experience with it on the Outlier Ramiefall Yes Pants.
But no one likes ads, so I got rid of them. If my articles helped you, I ask for your support so I can continue to provide unbiased reviews and recommendations. Every cent donated through Patreon will go into improving the quality of this site.
Material
If there is something Outlier is good at, it's materials. You can be sure that they won't be pulling any punches in the material department.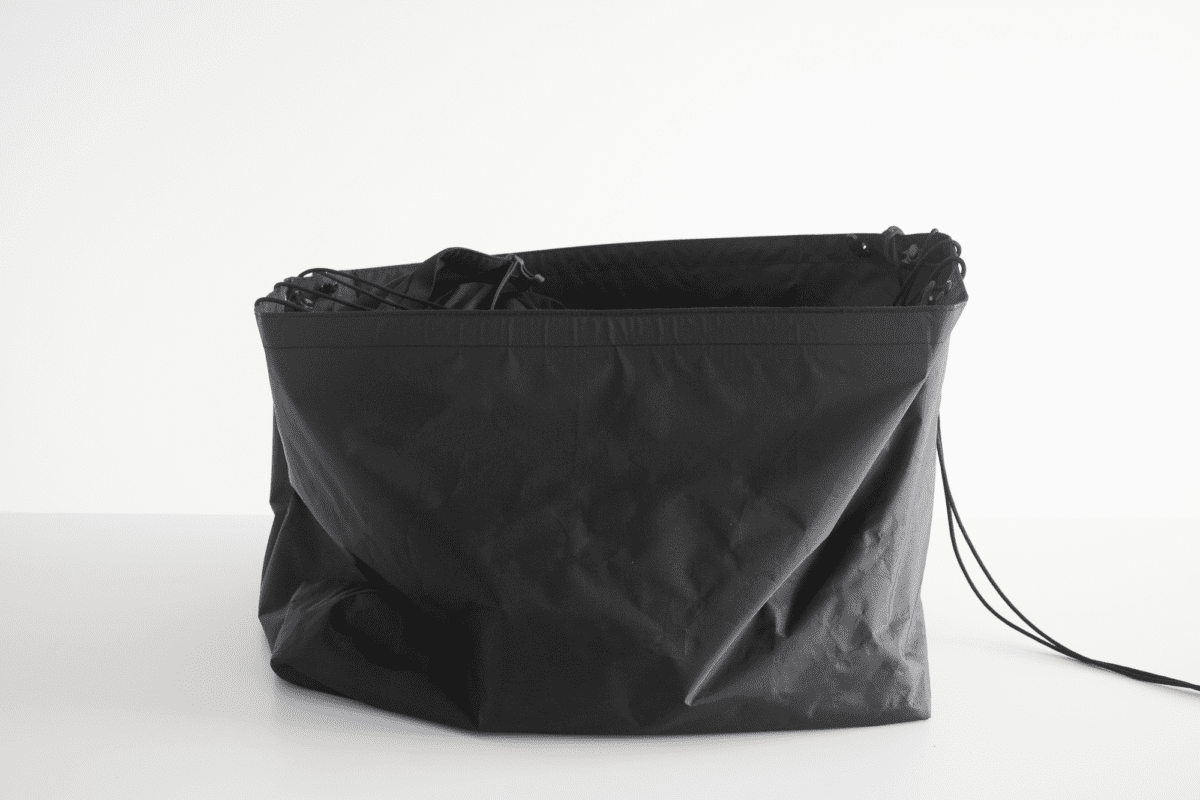 Unlike the tarp-like Ultrahigh, Nexhigh is stiffer and more rigid because it uses a thicker Mylar film compared to the one on the Ultrahigh. The lack of stretch lets it keep its structure well and stay more secure when packed with stuff. The stiffness still allows for bending and folding, giving it the perfect balance on a piece like this.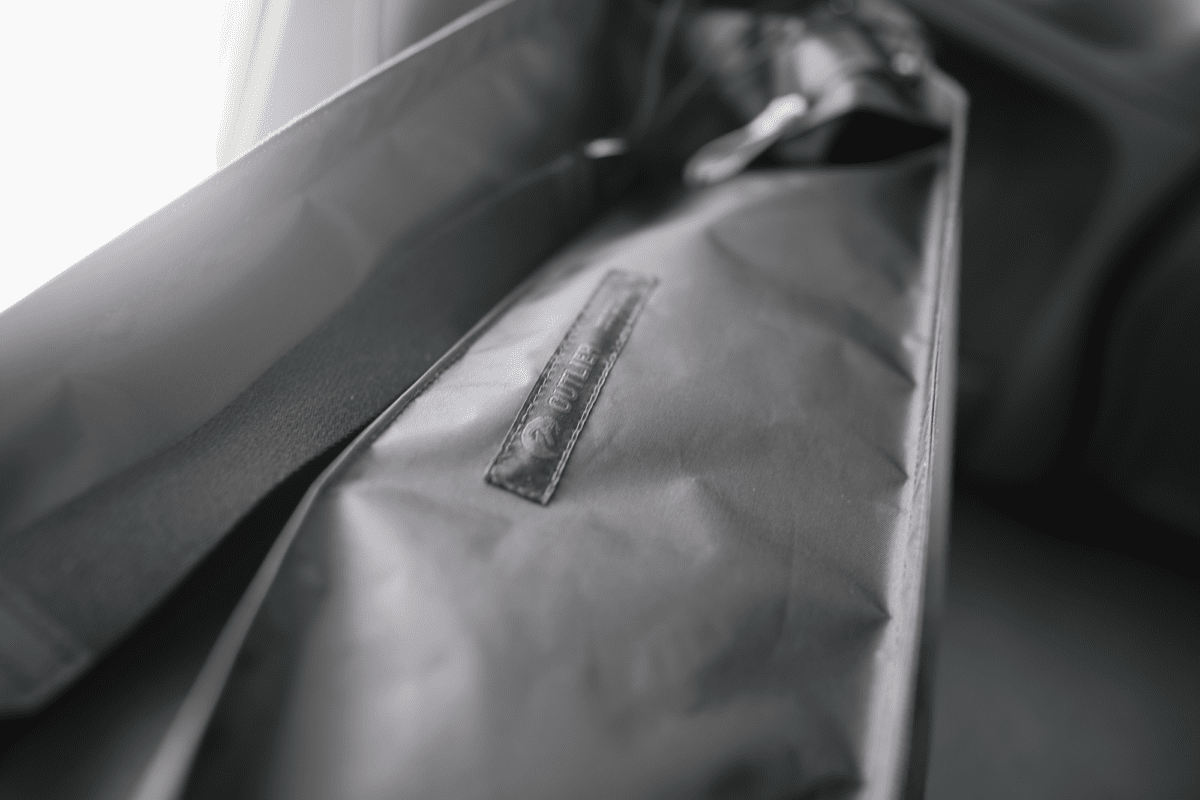 I have experienced the Nexhigh on previously-reviewed products, Outlier The Kit or the Outlier Nexhigh Rolltop. The material is unlike anything you will experience. Even the X-Pac VX21 on the Tortuga Outbreaker doesn't come close.
Certainly, the Nexhigh name is proprietary to Outlier and does not have the brand awareness that Dyneema enjoys. I won't pretend to be an expert with Dyneema, but Nexhigh is hard to beat.
Usage
Now, I'll start straight off by saying the bag won't be your everyday carry. It will be a bag for the edge case.
I personally have it in my car all the time. Sometimes I randomly drop by the gyomu super (supermarket for businesses) and load the bag up with groceries. Running out of space is one thing I would never have to worry about.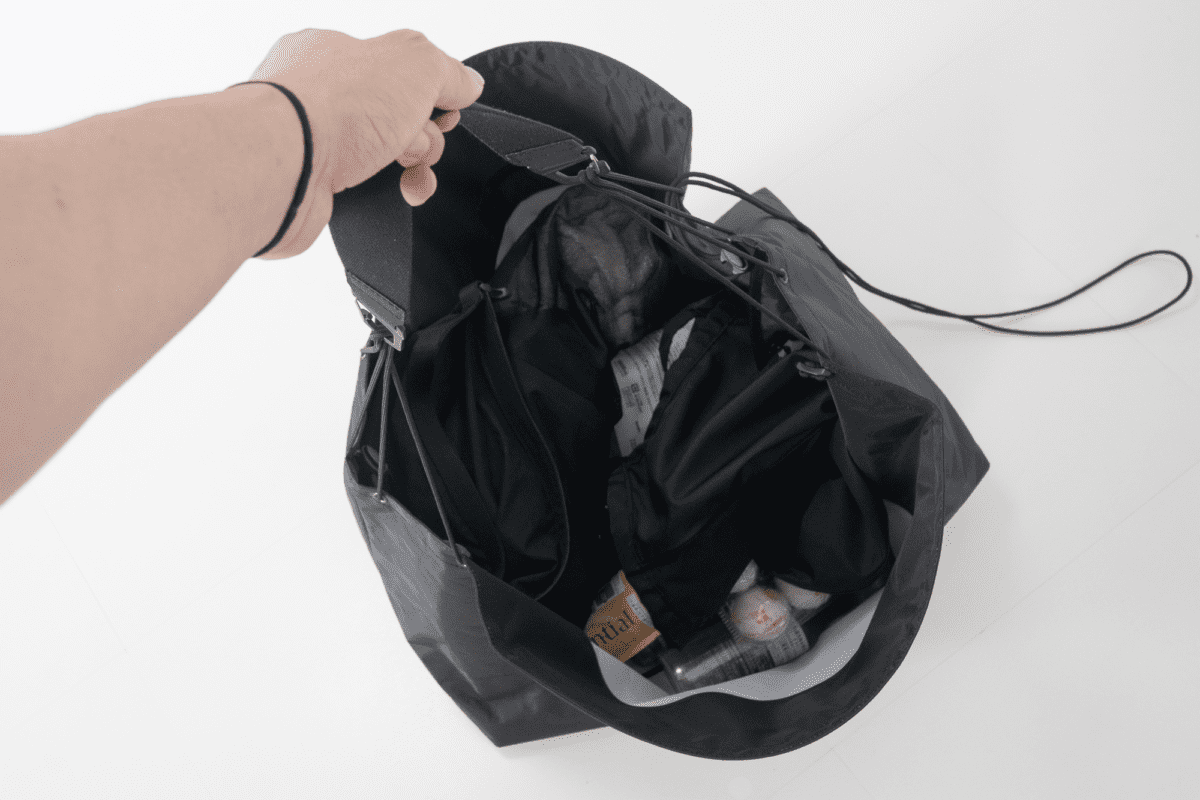 As if the capacity isn't already overkill, the bag offers a transformative way for you to increase the capacity. There is an extensible part for you to lift. I would imagine it holds about 50 L of stuff since it can overflow at the top.
There is a zipper that closes this large opening so you can keep all its contents dry.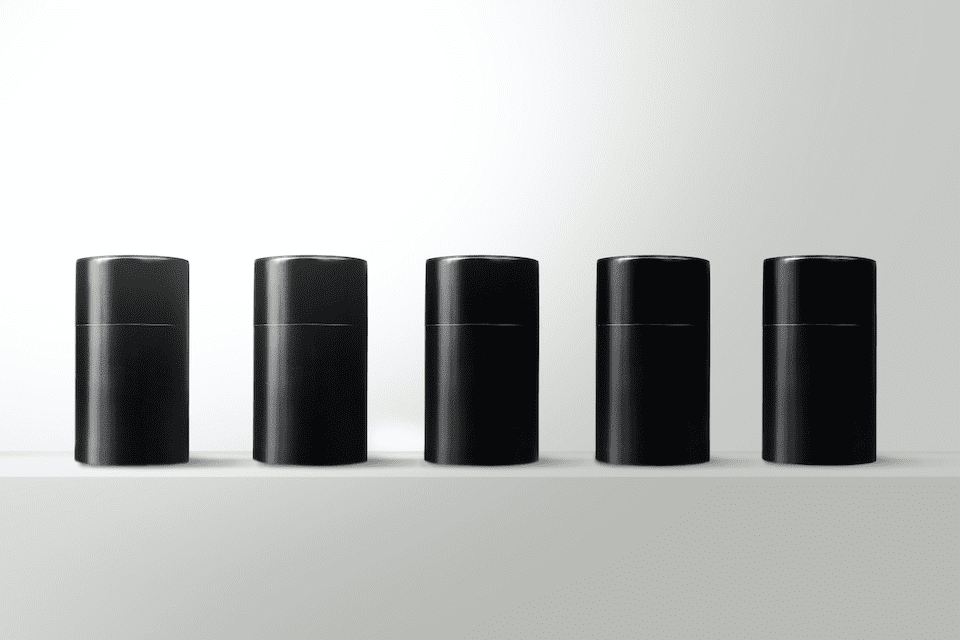 I found a 100 year old company that would create these heirloom quality canisters for me. They are handmade and will keep your tea leaves, coffee beans or anything that you need dry for years to come.
or read review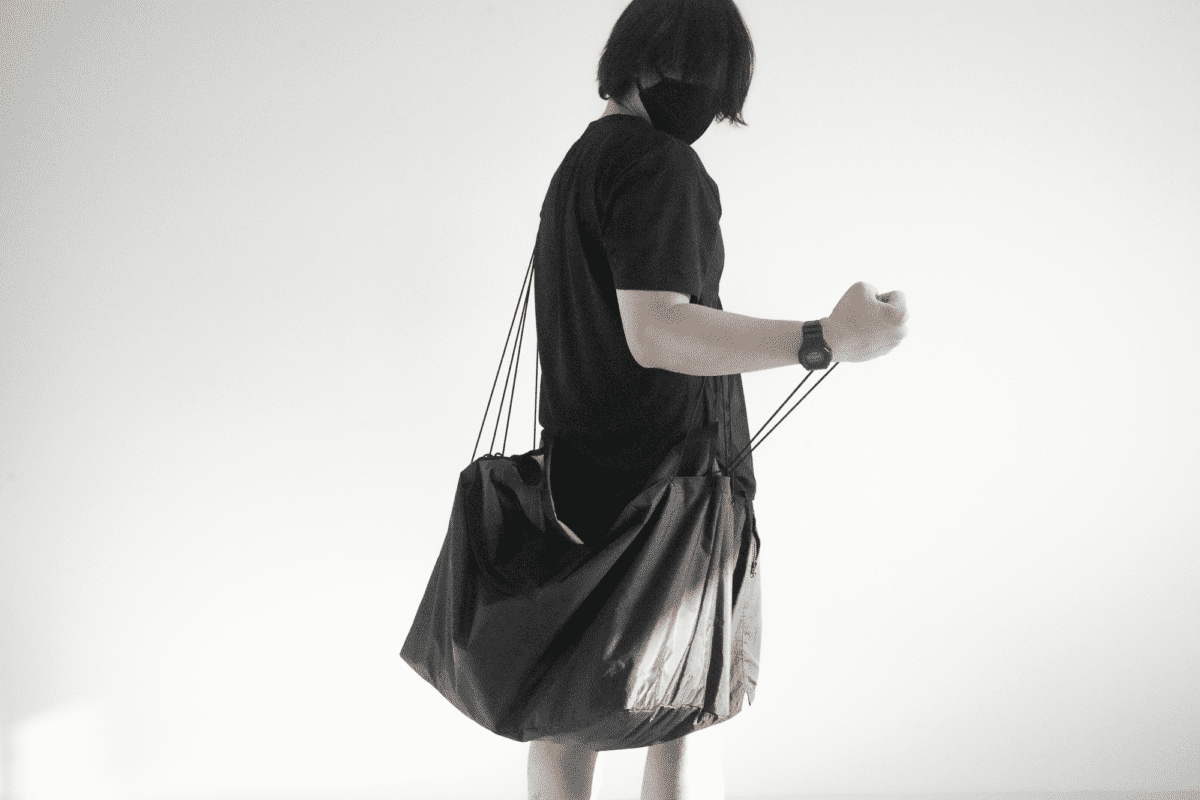 Given the large capacity, the material gives it little structure. The bag conforms to the weight of the items. There is nothing that keeps it in shape. However, I found that you would only use this when you have a bunch of stuff, and the stuff would naturally spread around the bag giving it a natural base. The sides perk up in this setup, thus keeping it the shape. It doesn't look half-bad despite the massive size.
There is a drawstring that you can adjust to increase the length of the strap. You do so by pushing on a clip moving it up or down the loose end.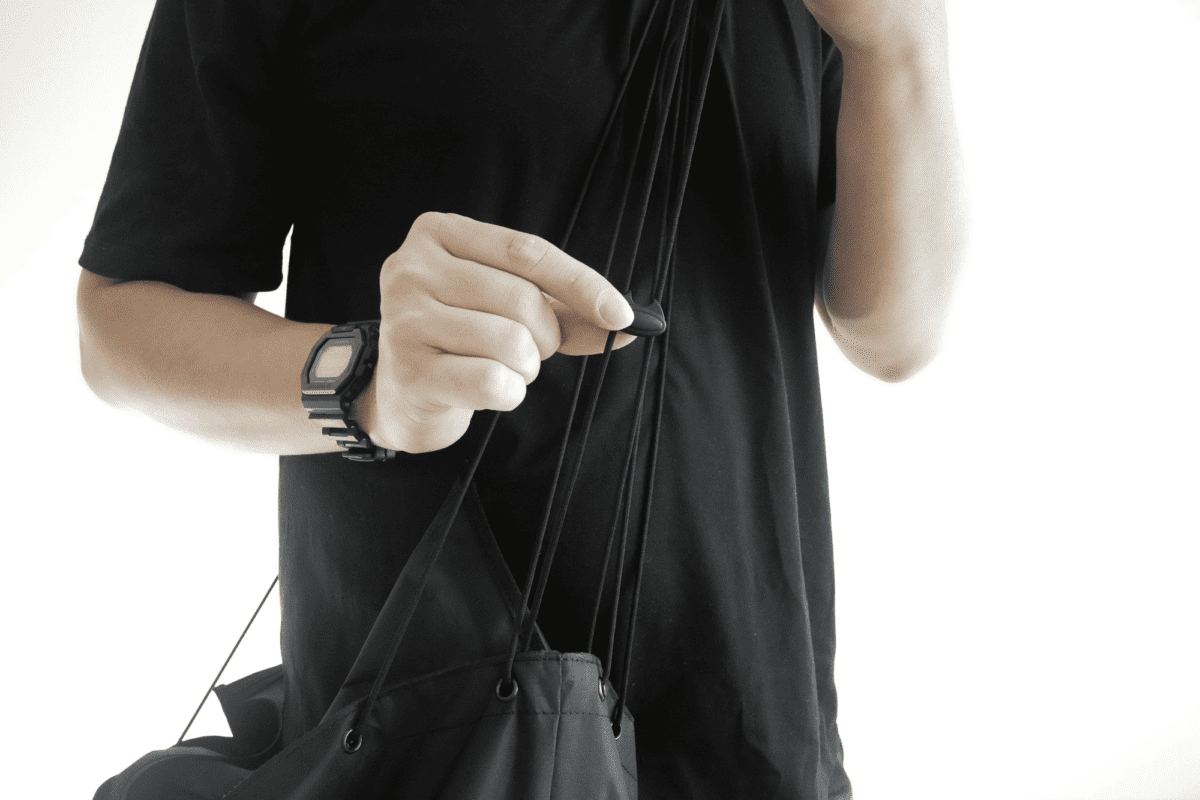 This loose end of the drawstring is extremely long that you have to put it back into the bag if it ends up hanging out. It can get pretty messy.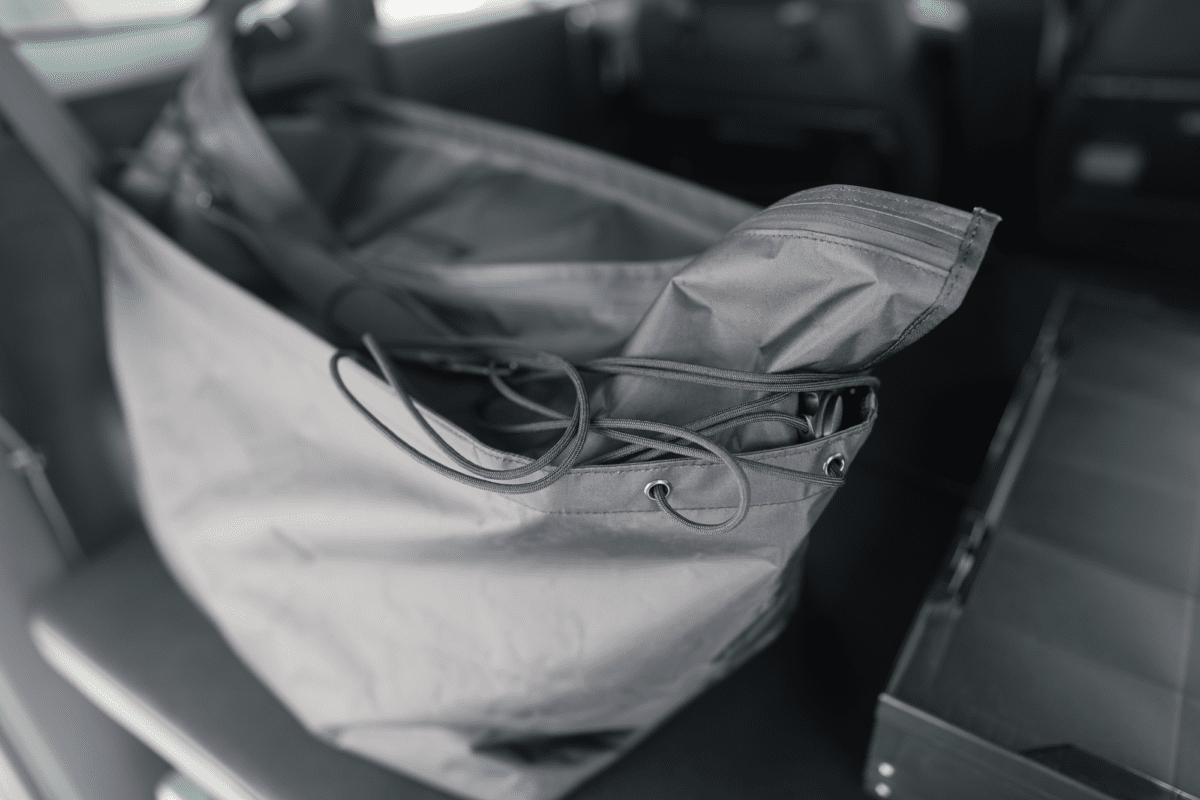 Despite it using paracord as a strap, the shoulder strap is very comfortable. Even with a full bag, it feels balanced on my shoulder despite the weight. That said, my experience is limited to bringing it filled from the parking lot to my unit. I don't imagine it will feel good on your shoulder for long periods.
Conclusion
All in all, the Transformative Bag is an upgraded carry-all. It carries all the Outlier-eque bells and whistles true fans might go for. The price is still probably the most divisive factor.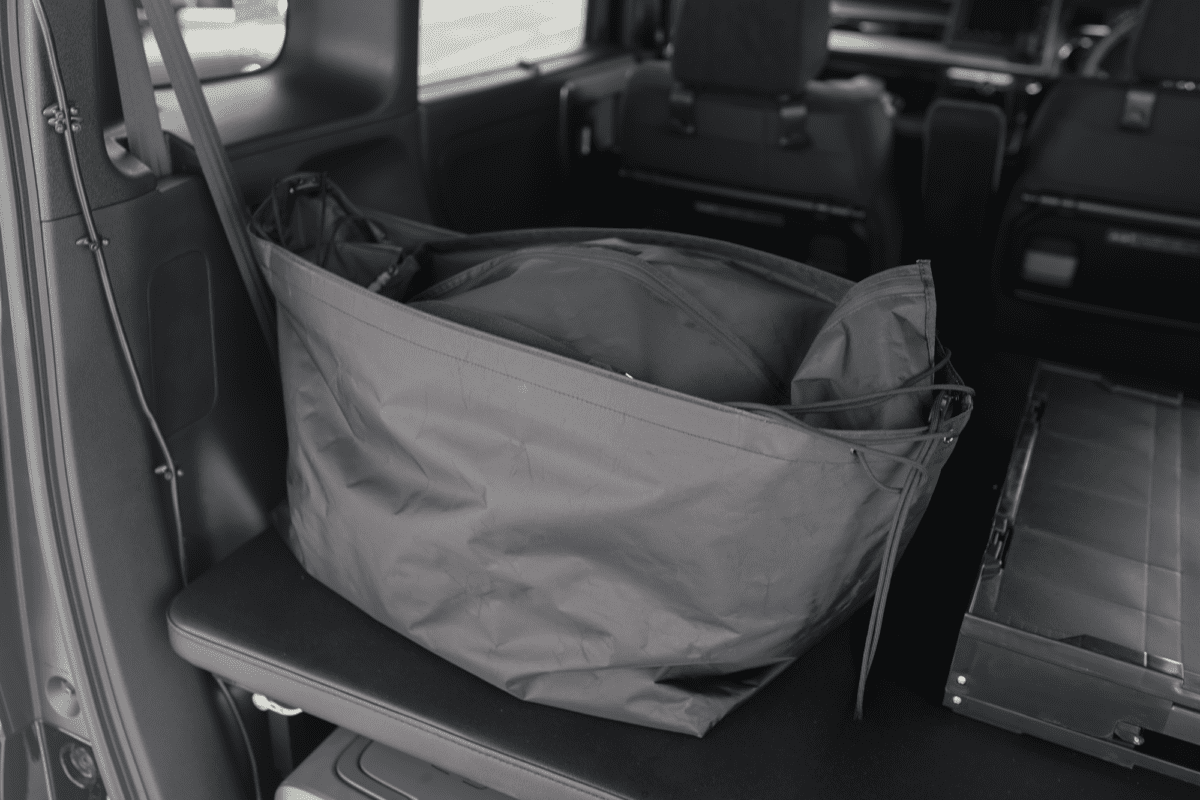 I would say that it is worth it from the pure technicality and inventiveness of the piece. It is, of course, not something you should be getting if don't have extra cash to spare or if you don't have a solid daily backpack. It covers limited use cases, but in the most extravagant way possible.
Additional Images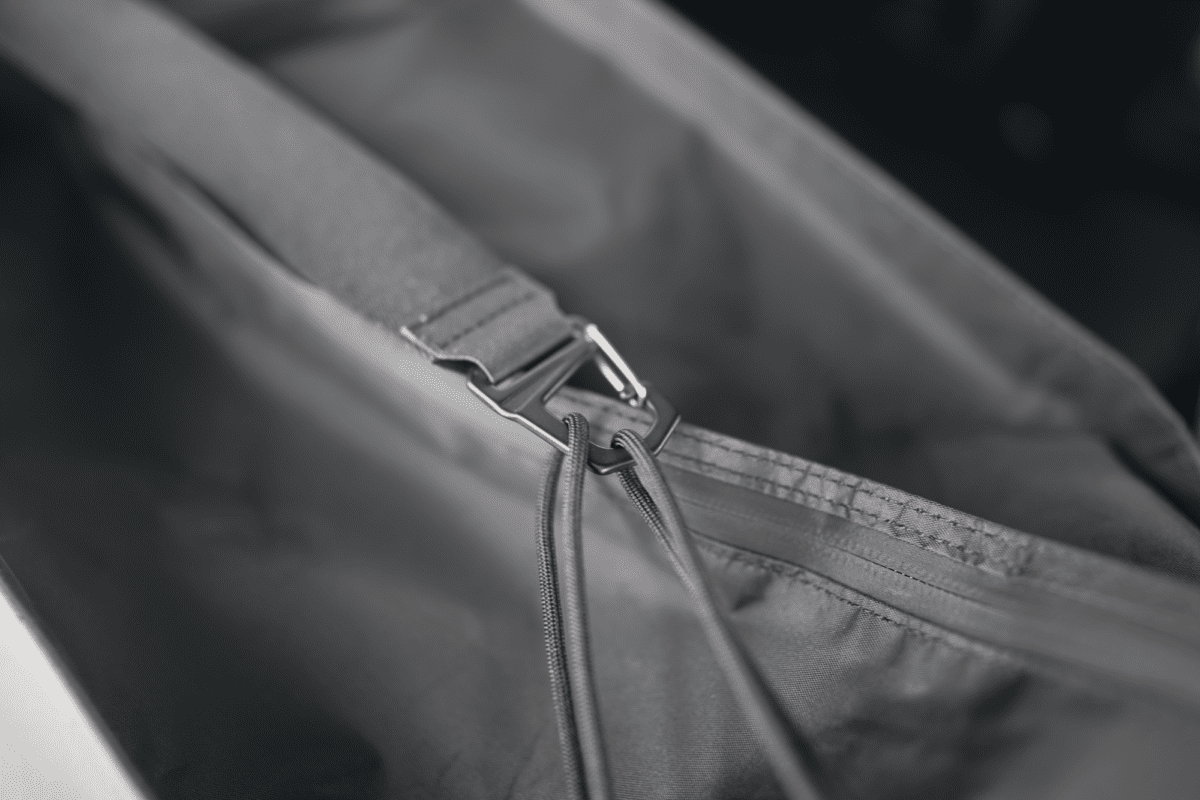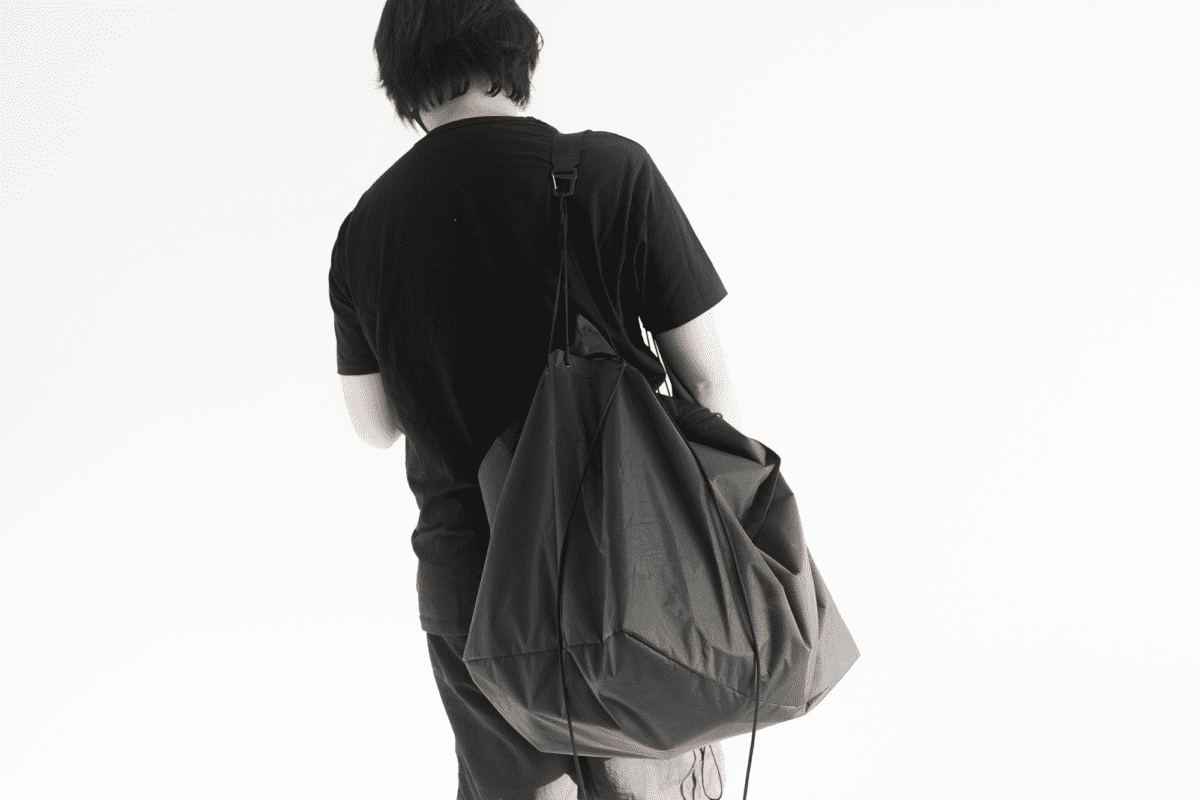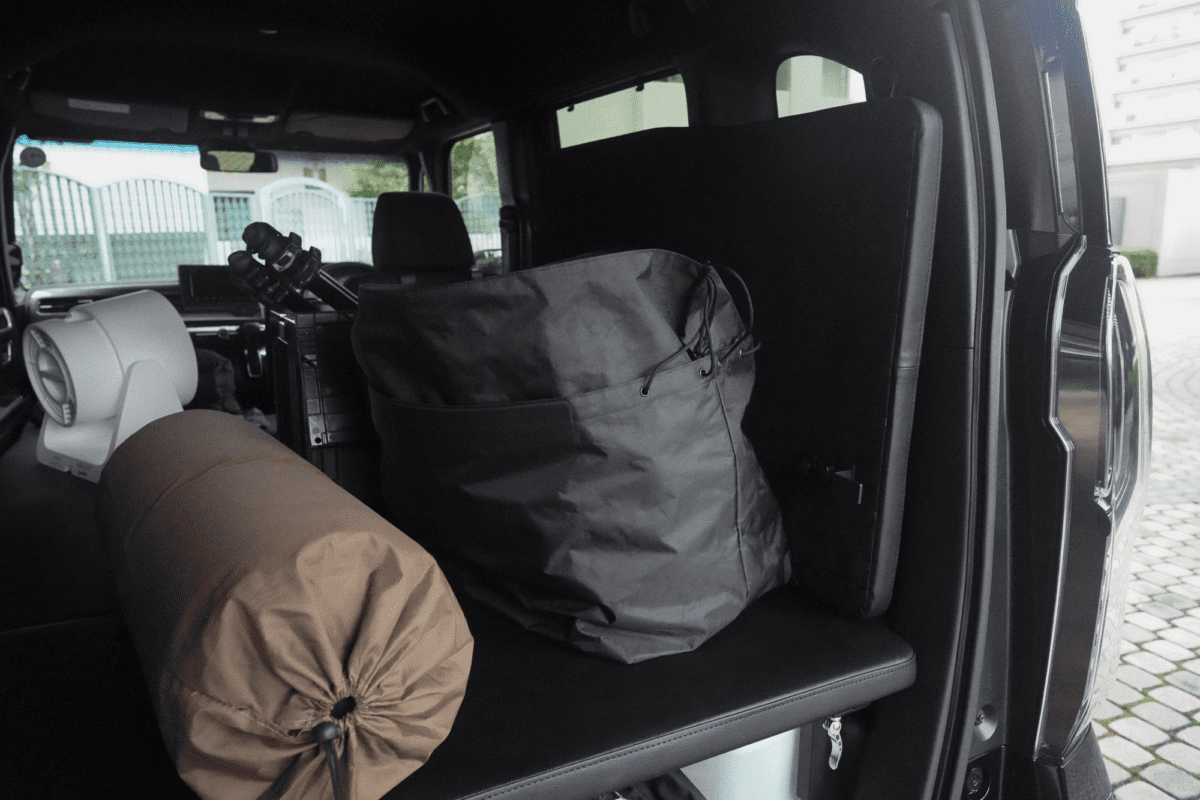 Like this review? See all of my in-depth reviews.
Also, consider supporting me by being a Patreon. Every cent given will go back into improving the content of this website.