This website is made possible by readers. I may earn a small commission when you buy through the links in this article at no extra cost to you. Learn more.
Details
Price $125 on goruck.com
Capacity 32 L
Dimensions 11.5″ (h) x 17.5″ (w) x 9″ (d) / 29 (h) x 44.5 (w) x 23 (d) cm
Weight 2.5 lbs / 1.1 kg
Overview
I review tons of bags, and GORUCK's indestructible backpacks are my favorite. There is no brand (except maybe TOM BIHN) that stands behind their product quality like GORUCK does.
When they have perfected the quinessential backpack like the GORUCK GR1, it's only natural that they set their sights on the sling bag.
I was a backpack purist, but since getting nice little Japanese kei car and have been hitting the gym regularly, opening up my need for sling bags.
On most days, I bring along both a gym bag, the TOM BIHN Old School Carry All, and a backpack, the TOM BIHN Cambiata, so I can go to a cafe after.
As OCD as I can get about the organization, sometimes that is the last thing I want to do after a strenuous gym session. I just dump my shoes and sweaty clothes into my gym bag, since they are going into the washer right after. This is how I imagined I could use the Kit Bag.
The GORUCK Kit Bag is based on the bag used in all Airborne flight operations. The bag has been used for travel, flight, and deployments because of the large opening that allows body armor to fit inside.
I won't be stuffing any body armor in it, but stuffing a large amount of stuff in is exactly what I will be doing. I can certainly feel that the Kit Bag is going to be overkill on quality, so it will be down to the organization to determine if it will be the bag I use.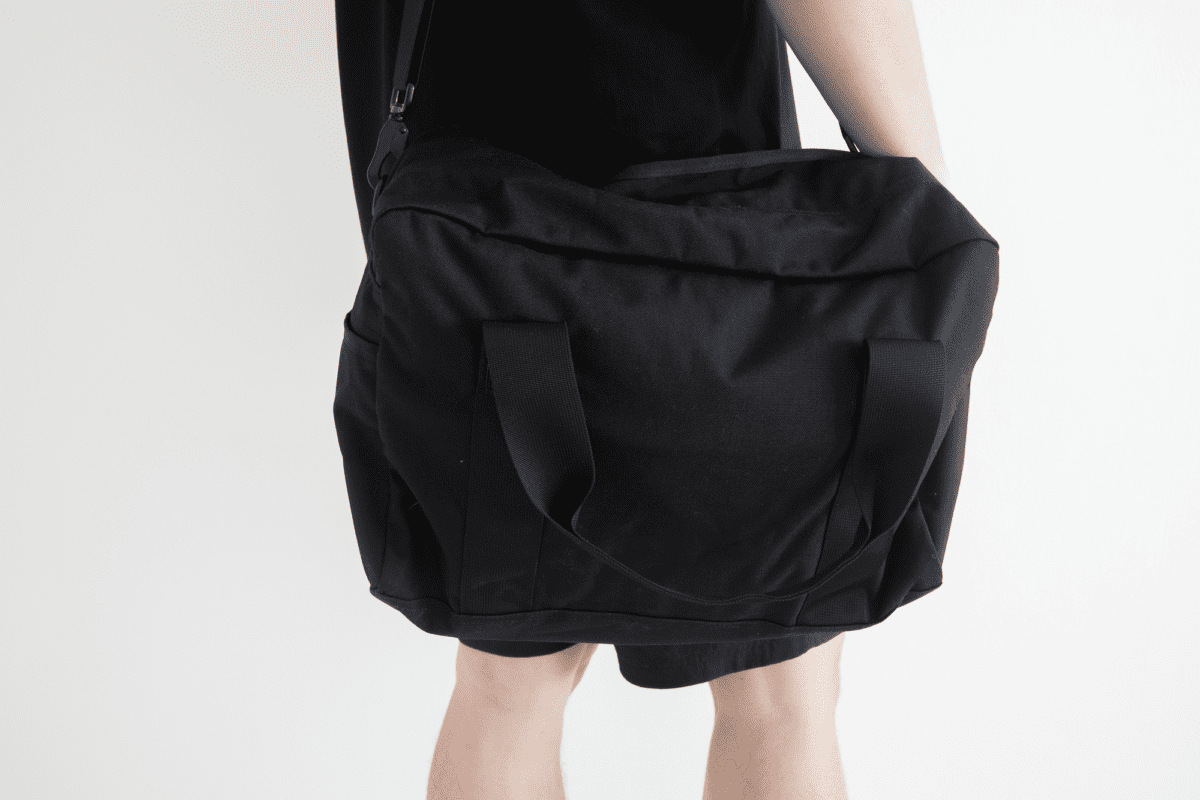 Style
The minimalistic style of GORUCK is consistent across its product line. As a military-inspired brand, stealthiness is its core feature and the same goes for the Kit Bag.
The Kit Bag, like the GORUCK GR1, is completely black. Tonal variation exists since different materials are used across the bag, but the entire look is consistent and subtle. The squarish shape is utilitarian, befitting of an aviator kit bag.
While the simplistic design means it's versatile for almost every environment, it is a little too rugged for any kind of elegant event.
But no one likes ads, so I got rid of them. If my articles helped you, I ask for your support so I can continue to provide unbiased reviews and recommendations. Every cent donated through Patreon will go into improving the quality of this site.
The 1000D Cordura reeks of quality. It looks exactly like a bag that would be used in the military. You can toss it around and not have to worry about it looking bad. If anything, abrasion is going to make the rugged pack look more badass.
Like most GORUCK gear, there's a velcro patch for you to display a patch of choice. I always leave this empty, which I think is the best way to stay true to military purposes to stay as stealthy as possible.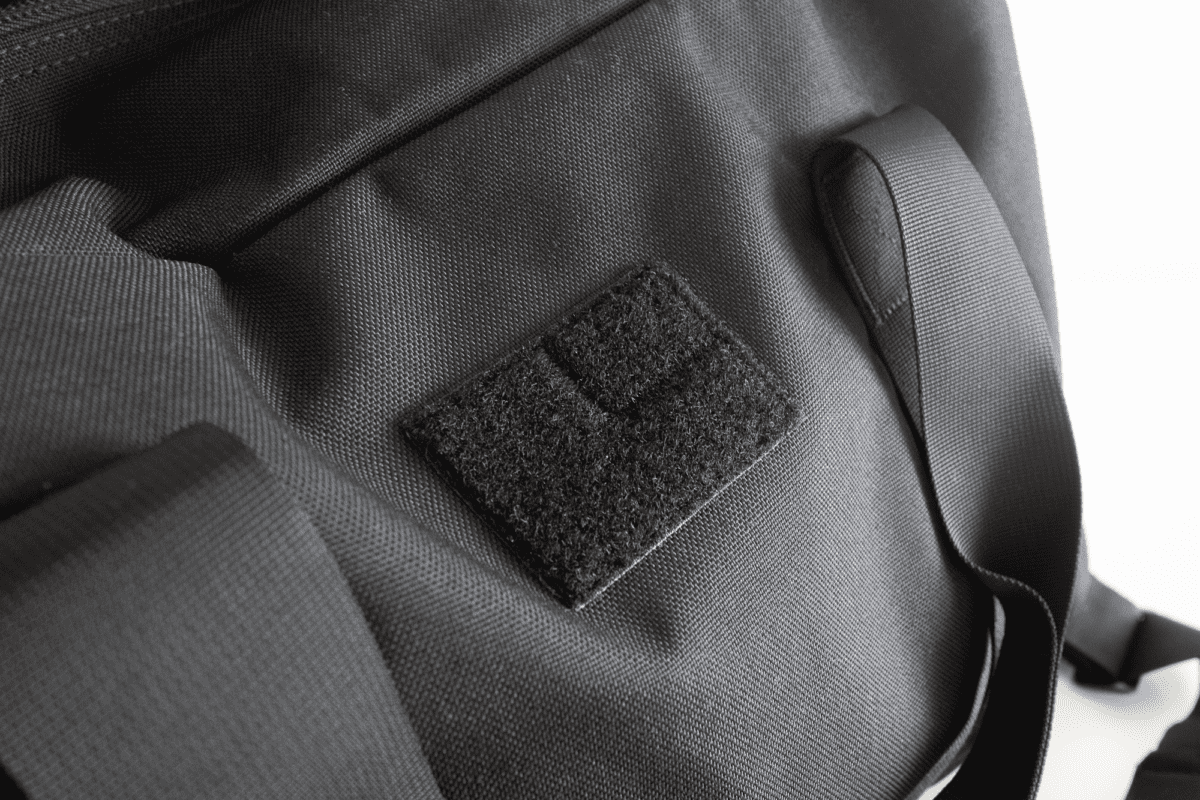 Surprisingly, there is a flap that covers the zippers. It's a little bit of polish that I didn't expect from military-centric GORUCK.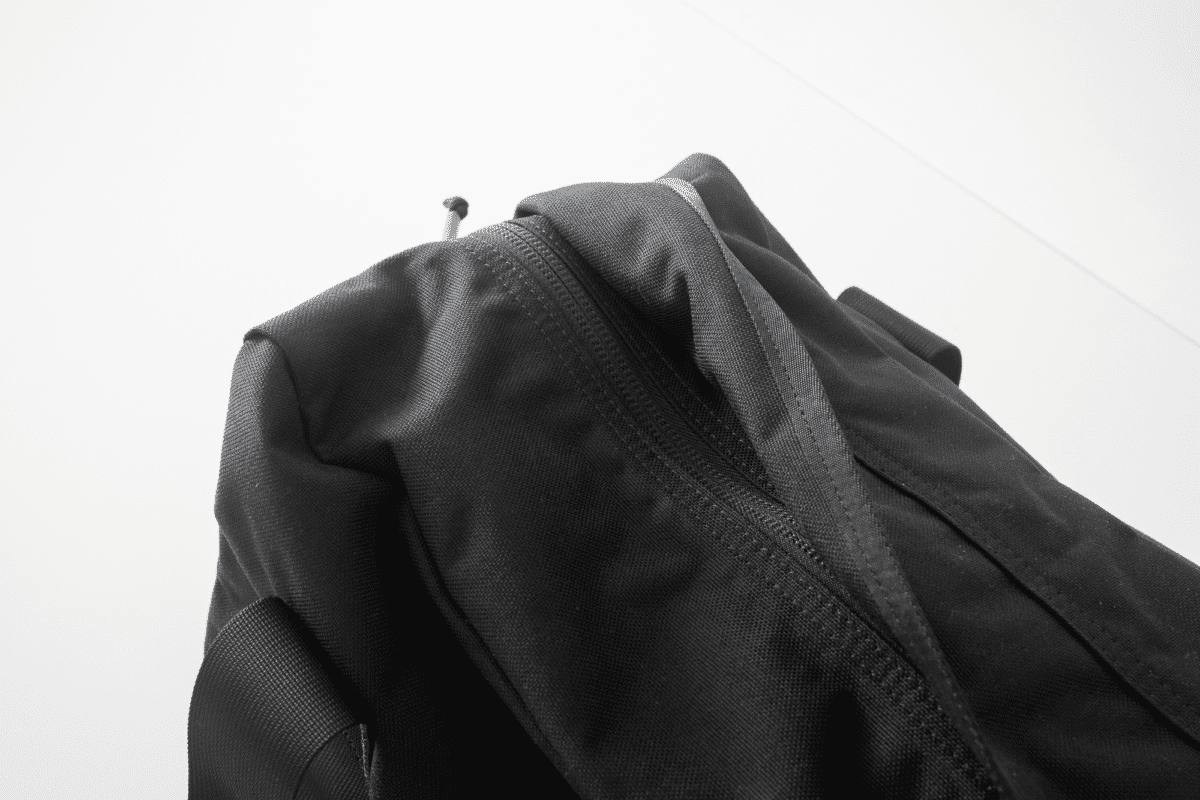 Material
GORUCK is known for using ultra-durable materials on all its products, the Kit Bag is made with 1000D CORDURA® nylon.
Interior pockets often use a lesser material to save costs, but the Kit Bag uses 1000D Cordura for the interior zippered pocket. Talk about overkill.
While the material is tear and abrasion-resistant, I don't know if it's slash-proof if you are worried about people trying to get access to your bag contents when you are not aware, since I, thankfully, haven't had my bag slashed before. However, I can say that it would take a lot to slash through this material.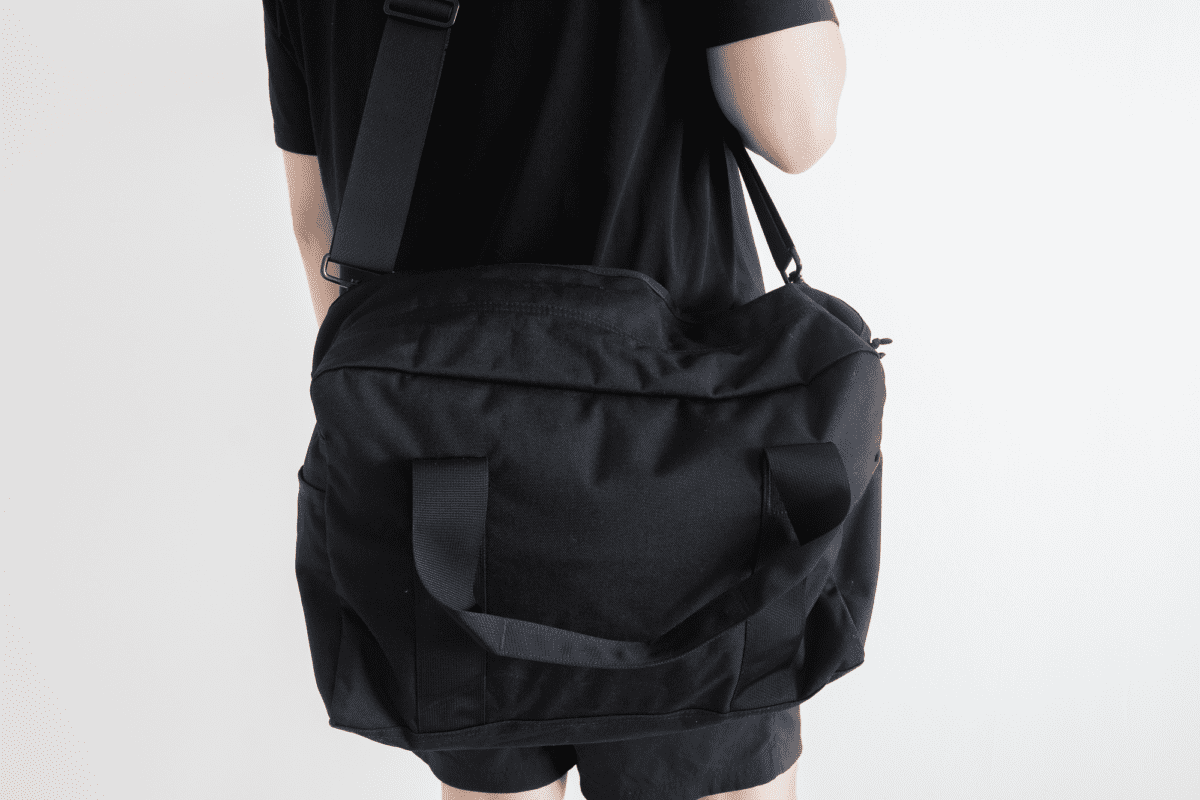 Another thing I love about the material is how light it feels despite how rugged it is. I've experienced this material across travels for years and I never once worried that it would let me down. 1000D Cordura is truly military-spec and you can expect it to outlast you.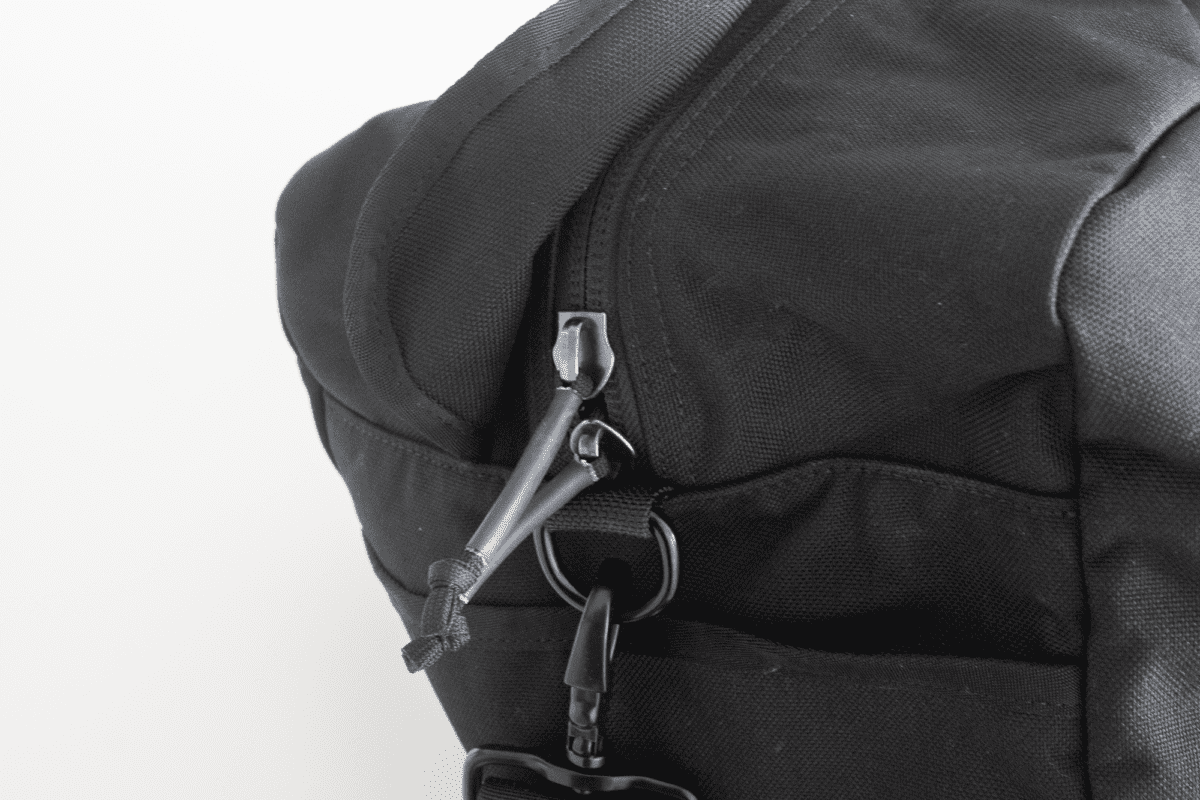 Usage
I've been using the GORUCK Kit Bag as a gym bag and weekend trip pack for a few weeks now, although I can see it is great for just about any usage. Its intuitive design makes it easy to pack instinctively. Just open it up and dump your stuff in.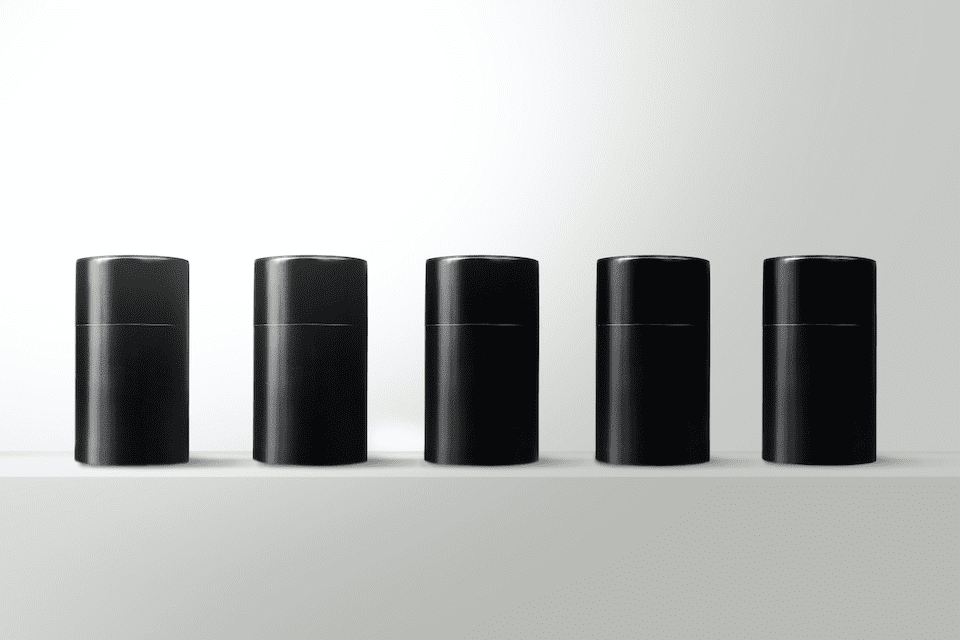 I found a 100 year old company that would create these heirloom quality canisters for me. They are handmade and will keep your tea leaves, coffee beans or anything that you need dry for years to come.
or read review
Sling is king
This is a sling bag, which means the comfort of the sling can make or break it. The included sling is pretty comfortable, but they are not as comfortable as something like the TOM BIHN Absolute Shoulder Strap.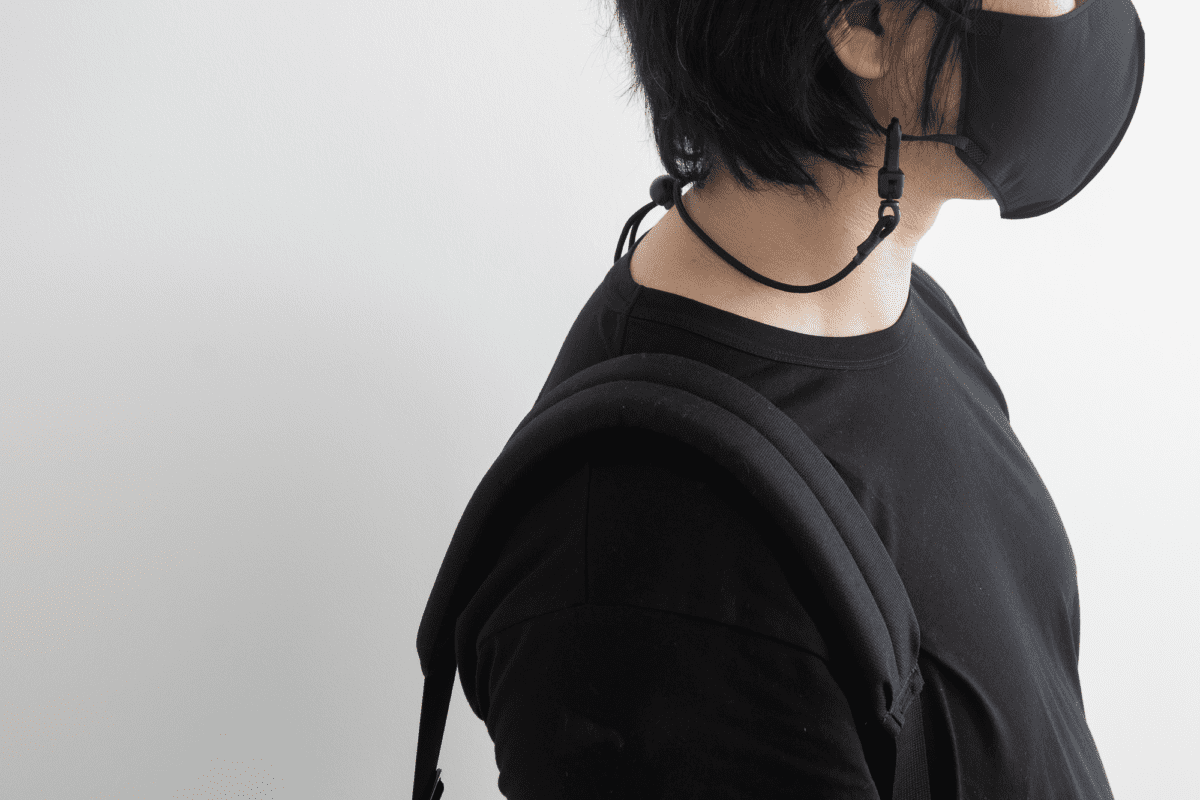 The straps do come with clips that swivel. These clips look heavy-duty and I am pretty sure they will never break.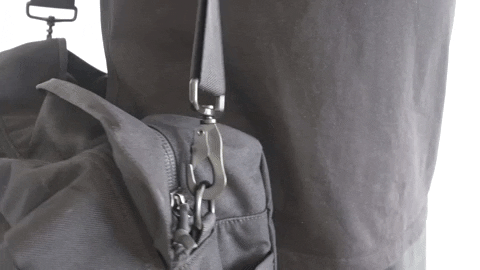 Using the shoulder strap is essential. Don't attempt to rely only on the handles unless you like sore arms.
Minimal organization
GORUCK bags have always been minimal in organization, unlike bags like those of TOM BIHN or Aer. The Kit Bag is no different.
It has five pockets, three on the interior, and two on the exterior.
The exterior ones are straightforward; one on each side of the bag. These are open slots which means you can grab stuff from here easily, and so can others. Since I mostly use it as a gym bag, it's safe in my car. I would not put anything valuable here if I use it for travel.
The interior pockets are equally simple. A zippered mesh pocket is on each side. As someone obsessed with everything in black, I am used to having my interior pockets in black.
However, I am not too far off the deep end to admit that it gets hard to find the pocket, especially when all my stuff is black too. The is where the sand colored mesh pockets in the Kit Bag helps.
There is a non-mesh zippered pocket as well which is a great size for my wallet and keys.
While there's a solid organization in the Kit Bag, it is not optimized as a gym bag. There isn't any dedicated compartment for shoes nor is there a large separate compartment you can use to separate sweat-stained clothing.
As a comparison, the TOM BIHN OSCA has a full-sized mesh compartment perfect for your stinky shoes. If you must use the GORUCK Kit Bag for gym, you can use the mesh pocket of the Outlier Supermarine Doublebag for sweaty clothes, like I do.
Capacity
The Kit Bag comes in two sizes, a 32 L and 57 L version, with the latter only available in black multicam. I have the 32 L for this review, and it has just the right capacity for a night's, maybe two nights' worth of clothing.
The capacity is perfect as a gym bag too; it can comfortably fit a pair of shoes, a fresh change of clothes, and any gym accessories, like a weightlifting belt.
You almost don't want it to be any bigger than this or it won't qualify as a carry-on.
Does it fit under the seat in front in an aircraft? I don't think I will ever bring a sling bag along for travel, but I reckon it does unless you have it packed to the maximum.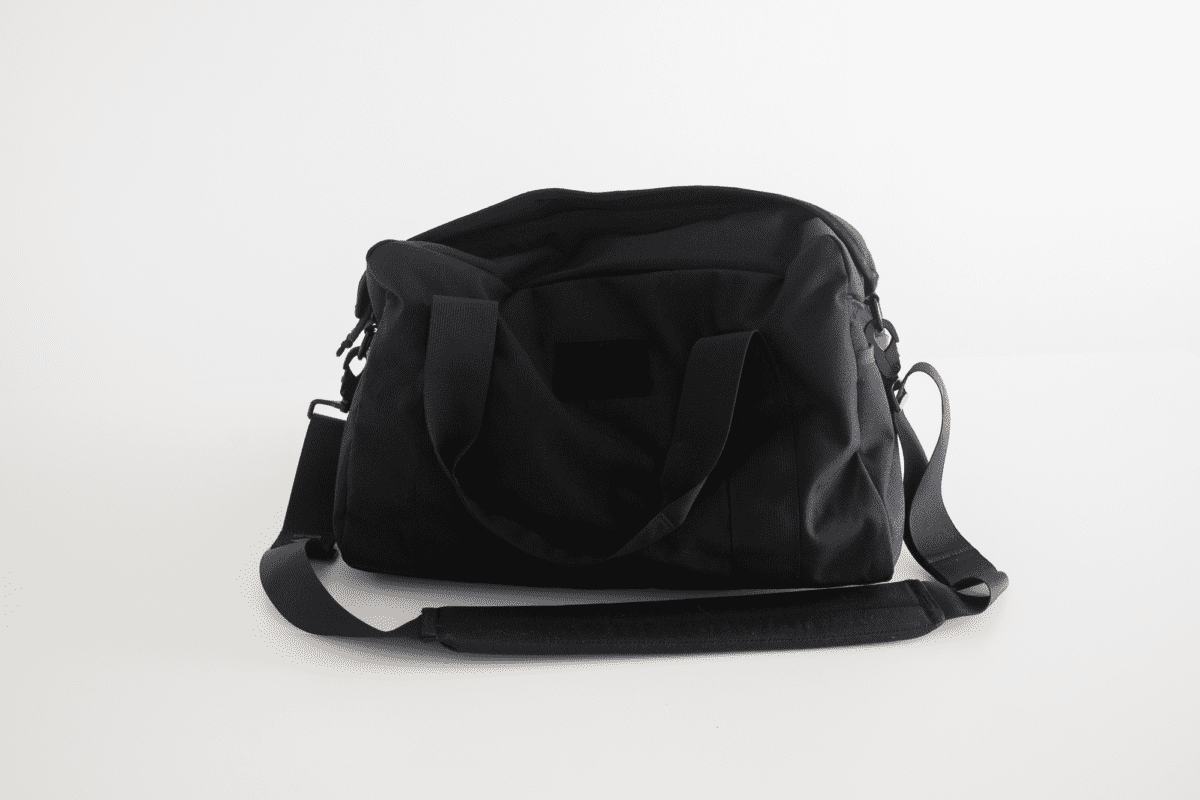 Either way, you will be able to bring it as carry-on luggage, whether you stow it in the overhead compartment or under the seat in front of you.
Conclusion
While I started out using it as a gym bag, I quickly realise that it is perhaps better as a weekender. I try to have it packed all the time for a night of car camping.
Stay tuned for more updates as I take it for some car camping adventures.
Additional Images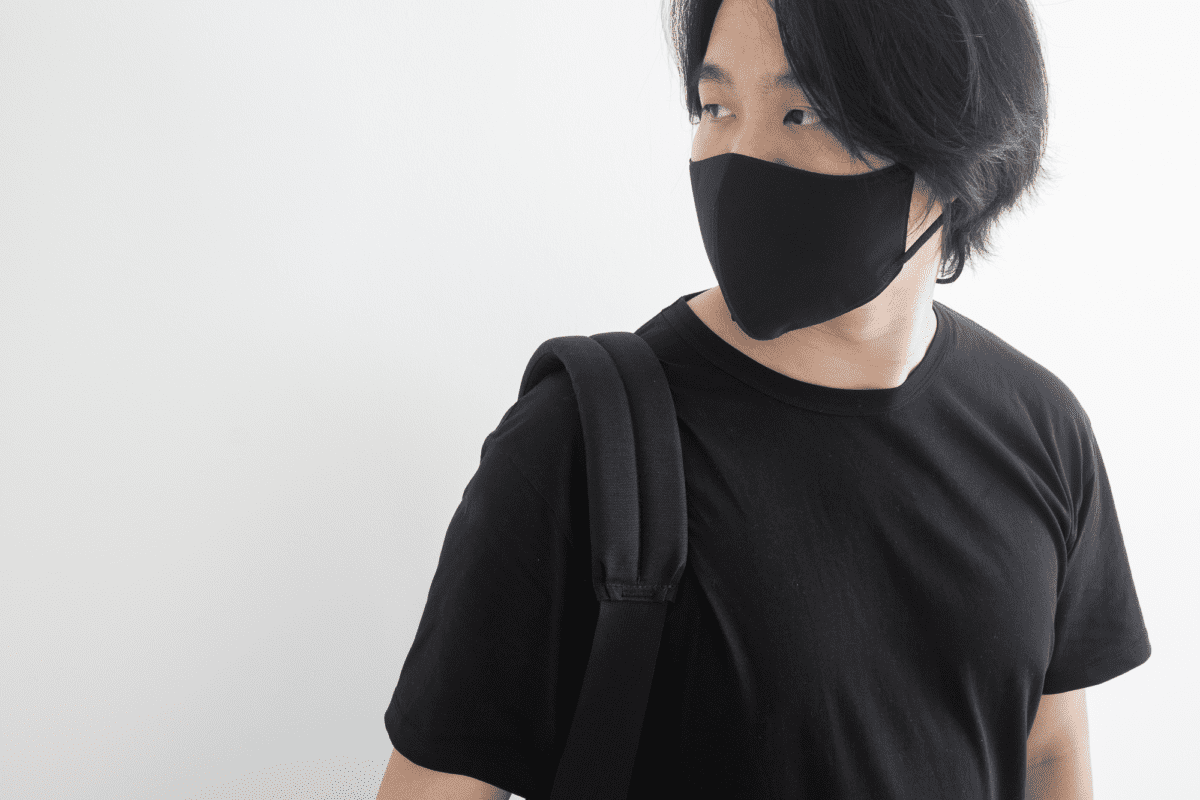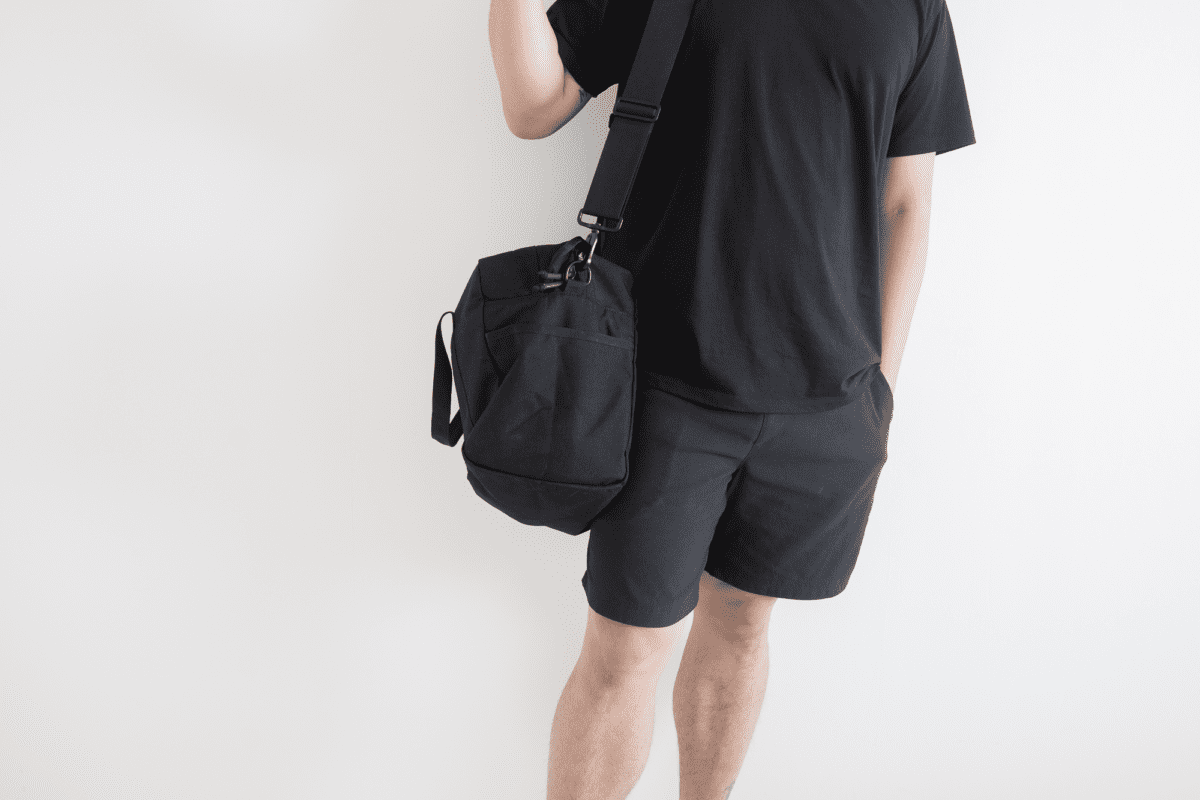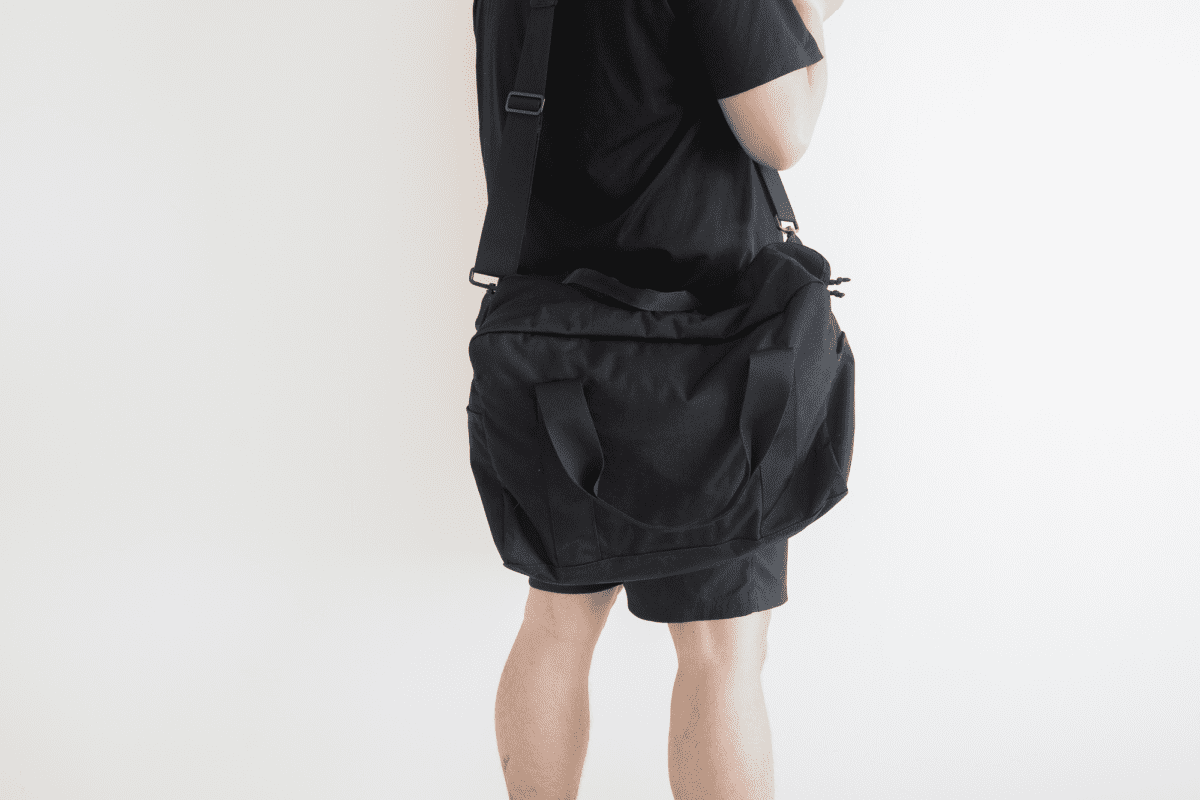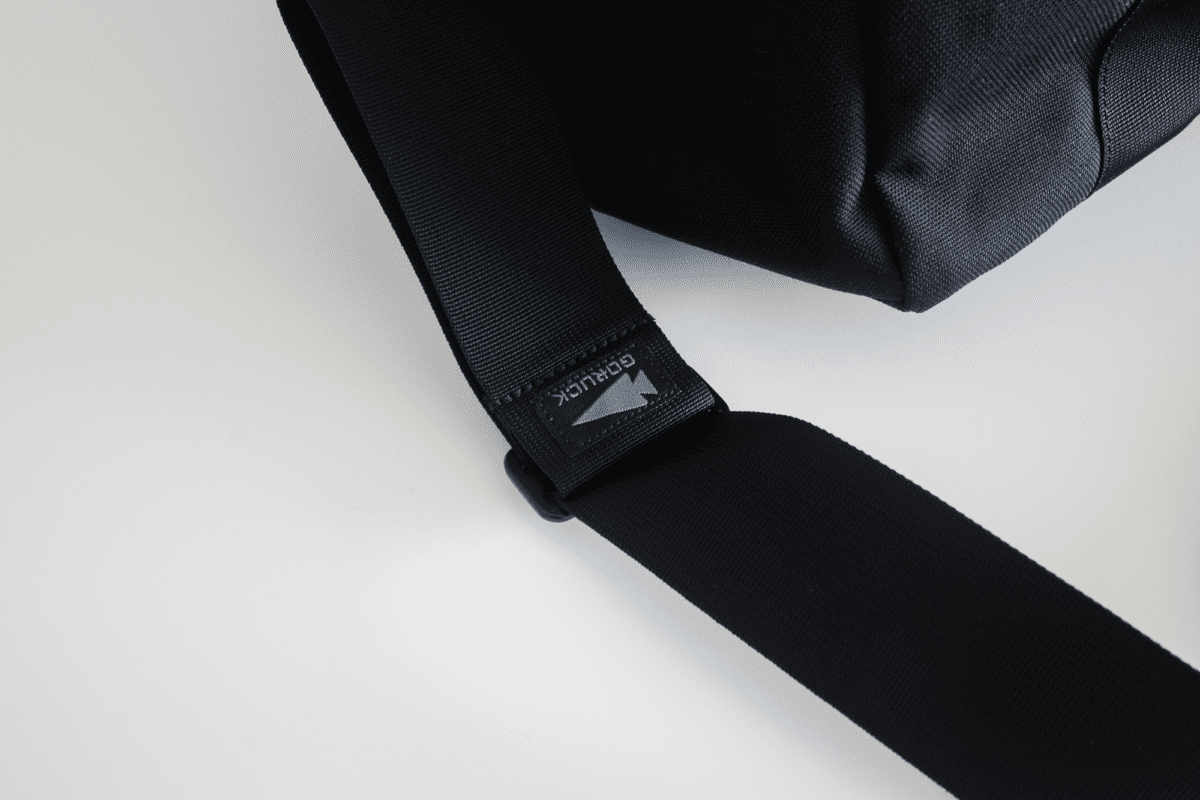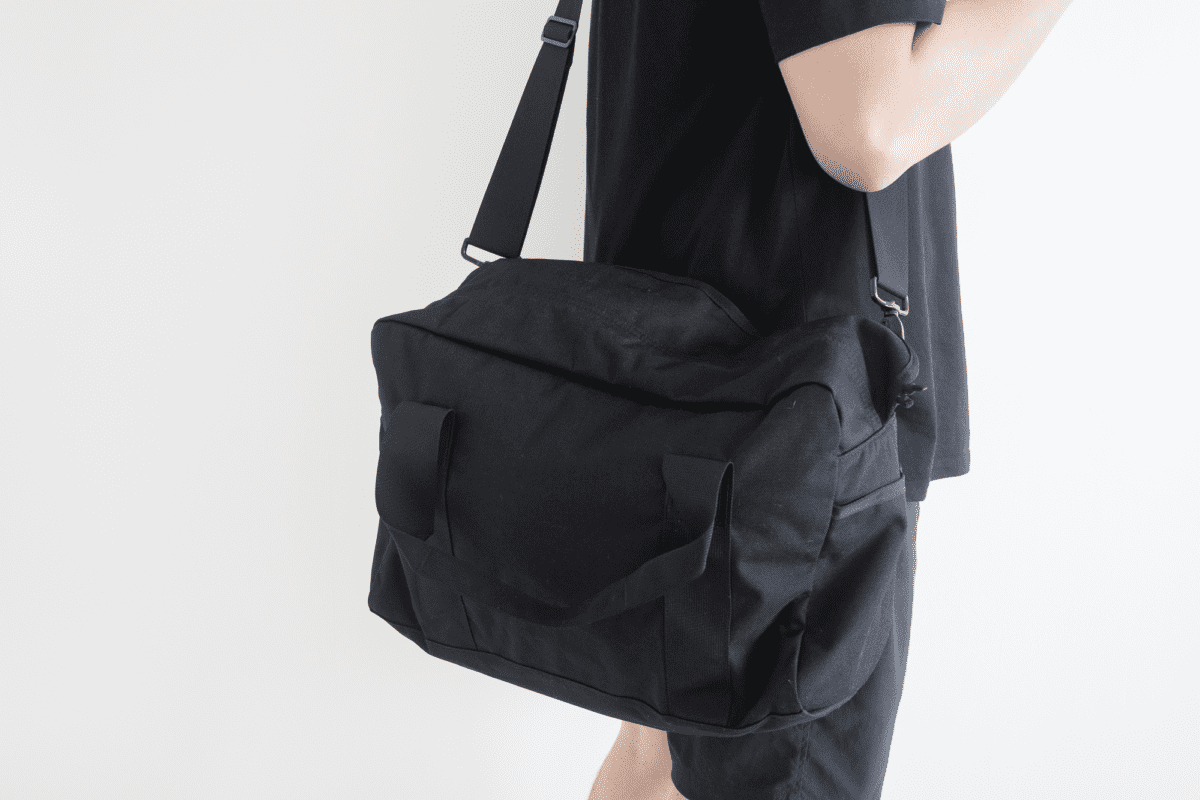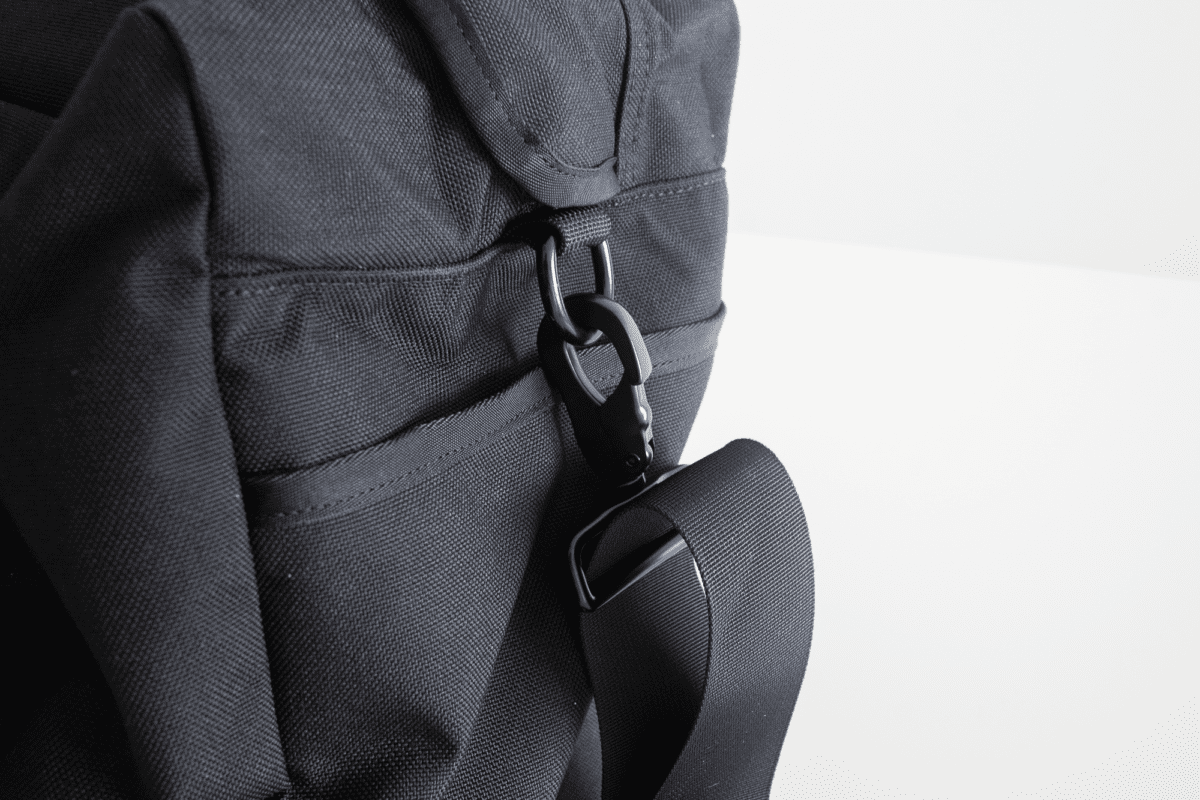 Like this review? See all of my in-depth reviews.
Also, consider supporting me by being a Patreon. Every cent given will go back into improving the content of this website.