This website is made possible by readers. I may earn a small commission when you buy through the links in this article at no extra cost to you. Learn more.
Details
Price $180 on tombihn.com
Dimensions 9.3″ (h) x 17.5″ (w) x 11.6″ (d) / 235 (h) x 445 (w) x 295 (d) mm
Capacity 22 L
Overview
The TOM BIHN Old School Carry All (OSCA) is a reissue of a 90's duffel. Yep, TOM BIHN has been around long enough to reissue models from a decade ago.
For those who are hearing of TOM BIHN for the first time, no other brand comes close when it comes to having such a legacy for quality. This quality didn't happen by chance.
TOM BIHN is one of the only bag companies that handle their entire manufacturing in-house. While I have seen some amazing stuff, like the Outlier Ecstacy in the Rain, made in China, nothing comes close to being able to control the quality a few steps away from the design room.
Like many bag brands, TOM BIHN stands behind its quality with a lifetime guarantee against manufacturing defects.
However, no one bag brand is perfect. The divisive part about TOM BIHN bags is their aesthetics. As a brand that started decades ago, the style has barely kept up with the times. Although, to their legions of fans, this is part of their charm.
Design Lab editions led by a new breed of younger designers, like Nik, have challenged this mold with bags like the TOM BIHN Shadow Guide. But most of TOM BIHN's bags are old-school, to say the least.
The OSCA is the epitome of that style, so much so it even has "old-school" in the name. It is, after all, based on a 90's gym bag design that Tom designed.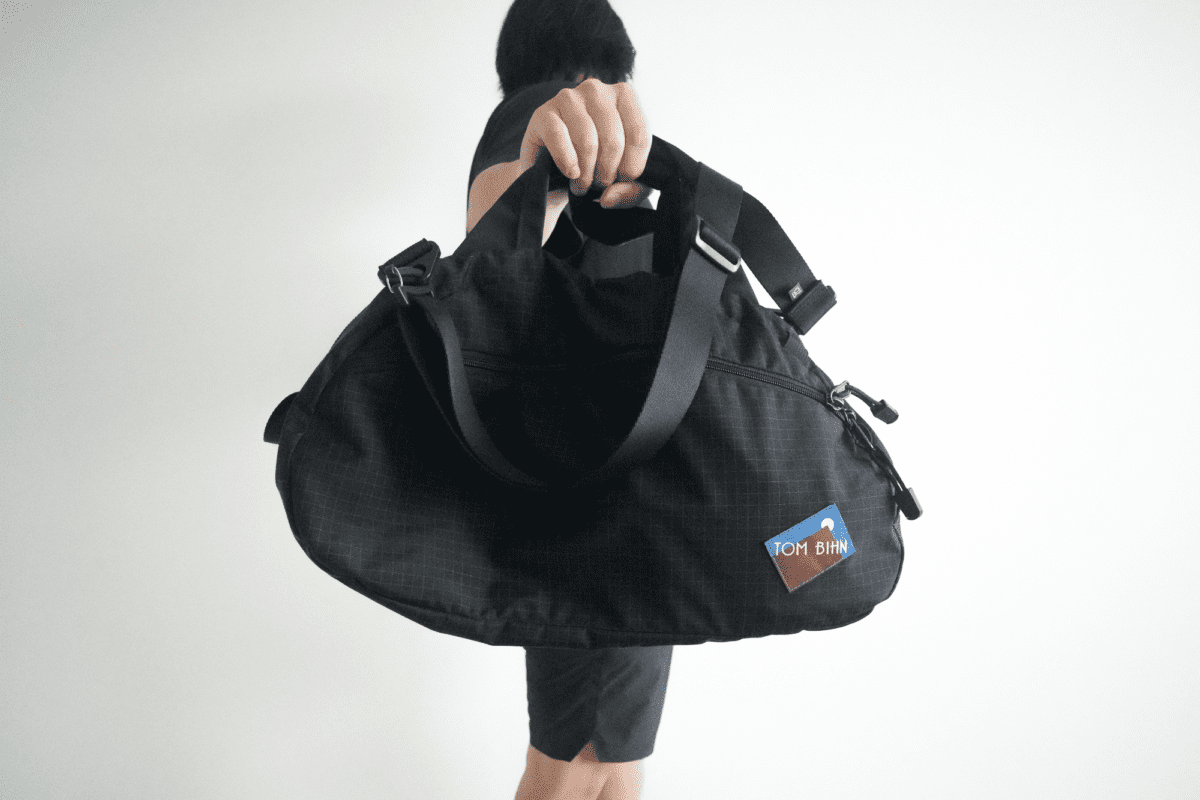 In an effort to get back into shape, I signed up for a gym membership recently and have been going six times a week (so far). I can think of no better way than to test the OSCA through the purpose it was designed for. I have since moved on to the next bag to test, but here are my findings.
Style
As much as I love TOM BIHN, I write in every review that I find that their bags are anything but sleek. Some of them can be considered downright ugly. However, to the many who have loved TOM BIHN over the decades, that look is part of the endearing charm that is TOM BIHN.
There is no better example of that look than the OSCA. It makes no attempt to look sleek but appreciates the original '90s design it is based on.
But no one likes ads, so I got rid of them. If my articles helped you, I ask for your support so I can continue to provide unbiased reviews and recommendations. Every cent donated through Patreon will go into improving the quality of this site.
Starting with the size, it is much more compact than most gym bags, making it look a little disproportionate to my body size. It almost looks…cute.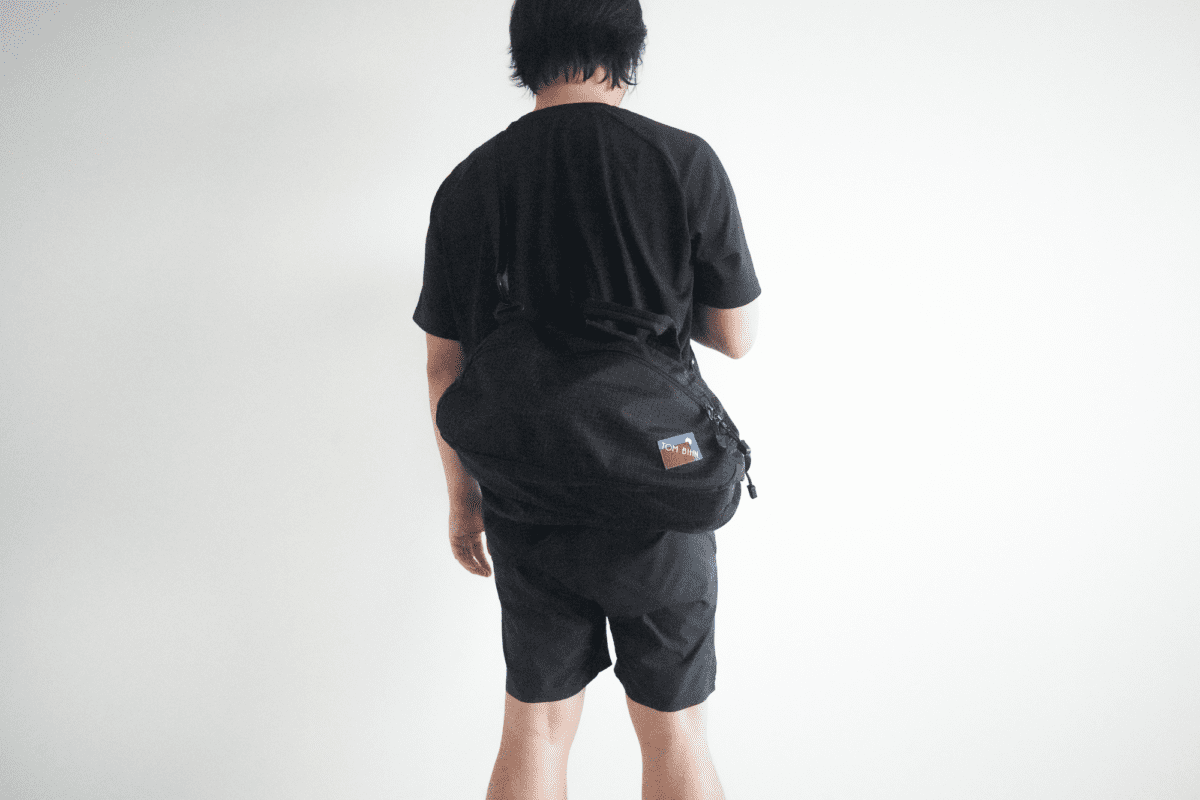 There are a few choices for materials and I went for the lighter halcyon one after having a great experience with it on the TOM BIHN Techonaut. The side effect of that choice is that halcyon comes with checkered patterns. These patterns used to be only available in striking, contrasting colors, but they have been toned down in recent years for a more subtle and acceptable look. On my OSCA, it is dark grey on black, which is hardly noticeable and the way I like it.
On one side, there is a zippered compartment that goes across the bag. On the bottom right, there is a brand tag. Interestingly, this isn't the regular one with the red airplane, nor those stealthy blacked-out ones. I found a similar-looking tag on TOM BIHN's forum from the "Santa Cruz days" and I guess the one on the OSCA is a cleaned-up version based on the actual tag on the original model.
On the other side, it is a similar zippered pocket, but in mesh. This side looks much less presentable giving the bag a clear front and back side. As an upgrade from the original model, the side pockets of the OSCA have been turned into 3D pockets. When packed full, it causes the bag to be rather wide and looks protruded on your body.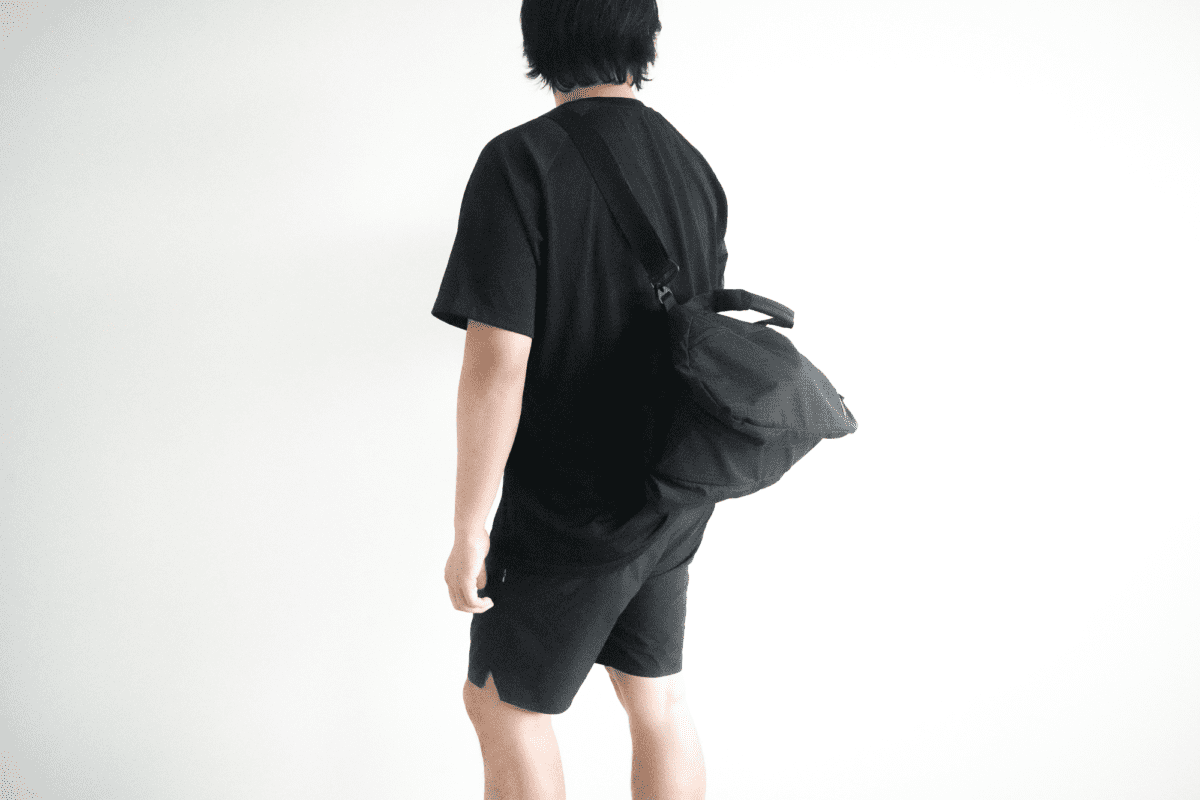 Material
I sometimes feel that this section is redundant with TOM BIHN, because they do a much better job in talking about their materials. At the time of the review, the OSCA comes in three materials; halcyon, cerylon, and ballistic.
While my experience with ballistic nylon has been overwhelmingly positive, I have recently been going for halcyon for the lighter weight.
I had initially stuck to ballistic nylon because of its durability; it will outlast halcyon if put through the same abuse. But, it was when I started using halcyon that I realized that I would probably never wear halcyon out in my lifetime, so any more durability would be redundant, especially with a gym bag that mostly sees surfaces like gym shelves and the back of my car.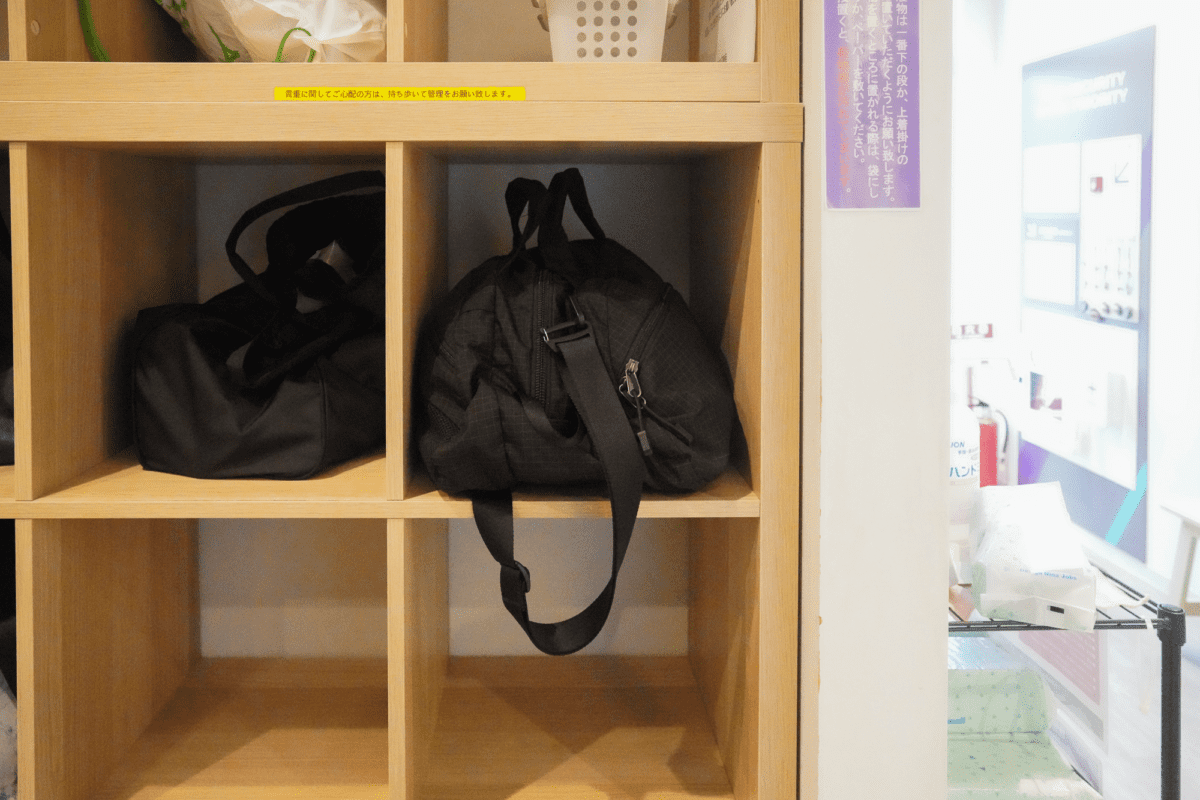 So, which should you get? There are obviously a lot of nuances and factors to consider, but to laymen, most of them won't matter.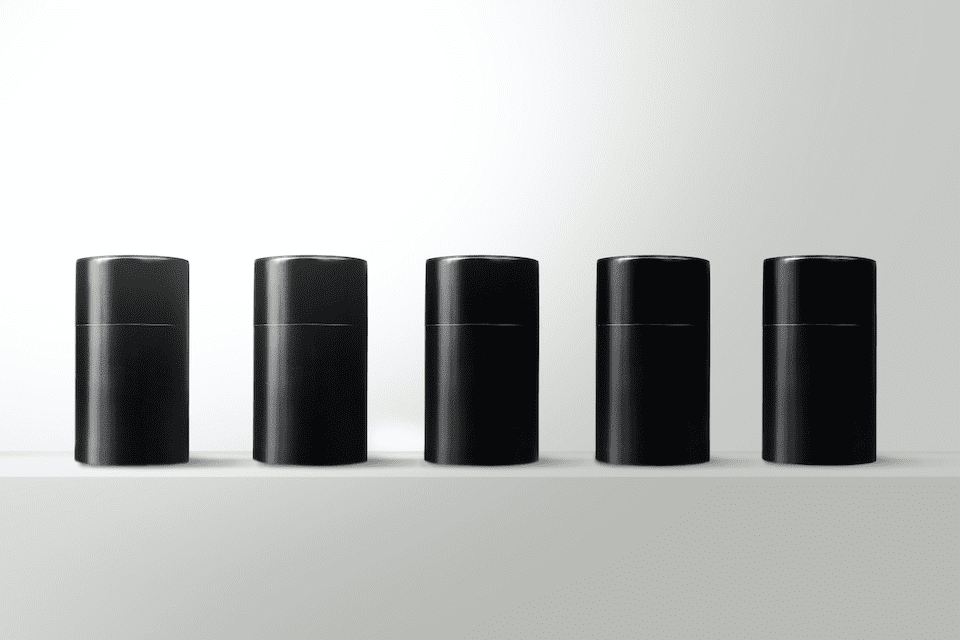 I found a 100 year old company that would create these heirloom quality canisters for me. They are handmade and will keep your tea leaves, coffee beans or anything that you need dry for years to come.
or read review
To make it easy, here is how you can choose.
If you want maximum durability, choose ballistic nylon.
If you want a lighter bag, choose halcyon.
If you want the light weight of halcyon but don't like the checkered pattern, choose cerylon and lose some tear strength.
Whichever one you choose, they will likely be durable enough to last you a long, long time, especially if you are just taking it to the gym.
Usage
If there is something that TOM BIHN stands out in, it's organization. It surprises me how perfect the OSCA's organization was for me.
The mesh pocket fits my US10.5 running sneakers perfectly. It's great to let my shoes air out without having to take them out of the bag each time. There are three o-rings in this compartment.
The middle compartment fits a 1 L water bottle, and a change of clothes in my Outlier Supermarine Doublebag. It fits these comfortably, but without space to spare. There are four o-rings in this compartment.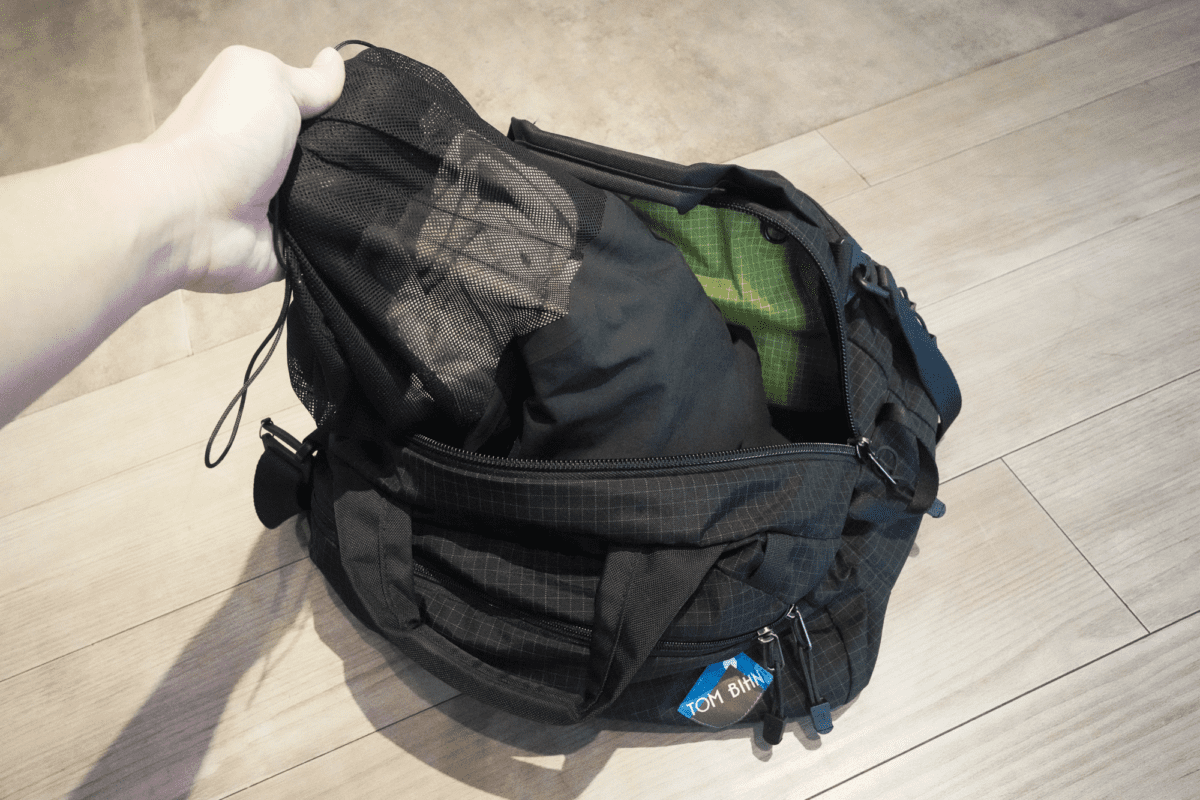 The front pocket is where my amenities, in the TOM BIHN Travel Tray, go. I dump my pocket items here while working out. There are three o-rings in this compartment.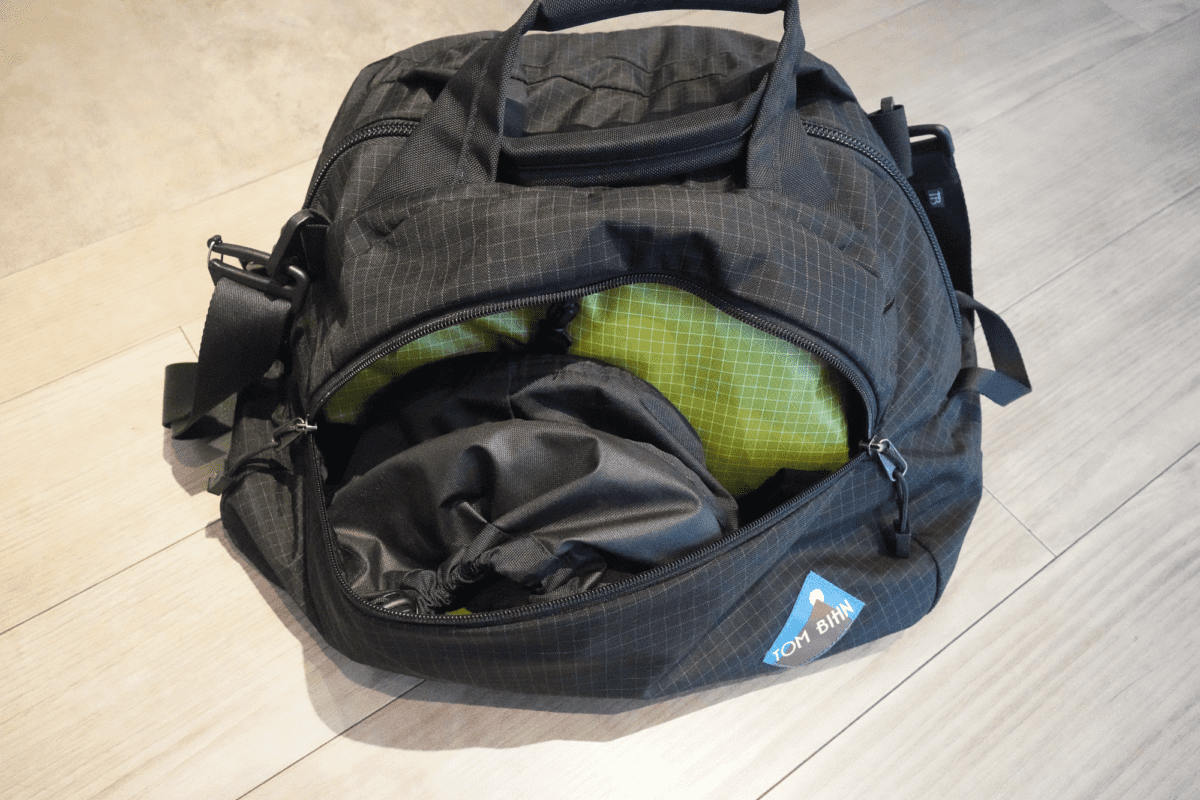 The capacity was great for me, but I could see how it might be limiting for some. Interestingly, the original model came in three different sizes. The only issue is the amount of counter space that the bag takes when fully packed. There is a counter in the shower stall of my gym and when fully packed, the OSCA barely stays on.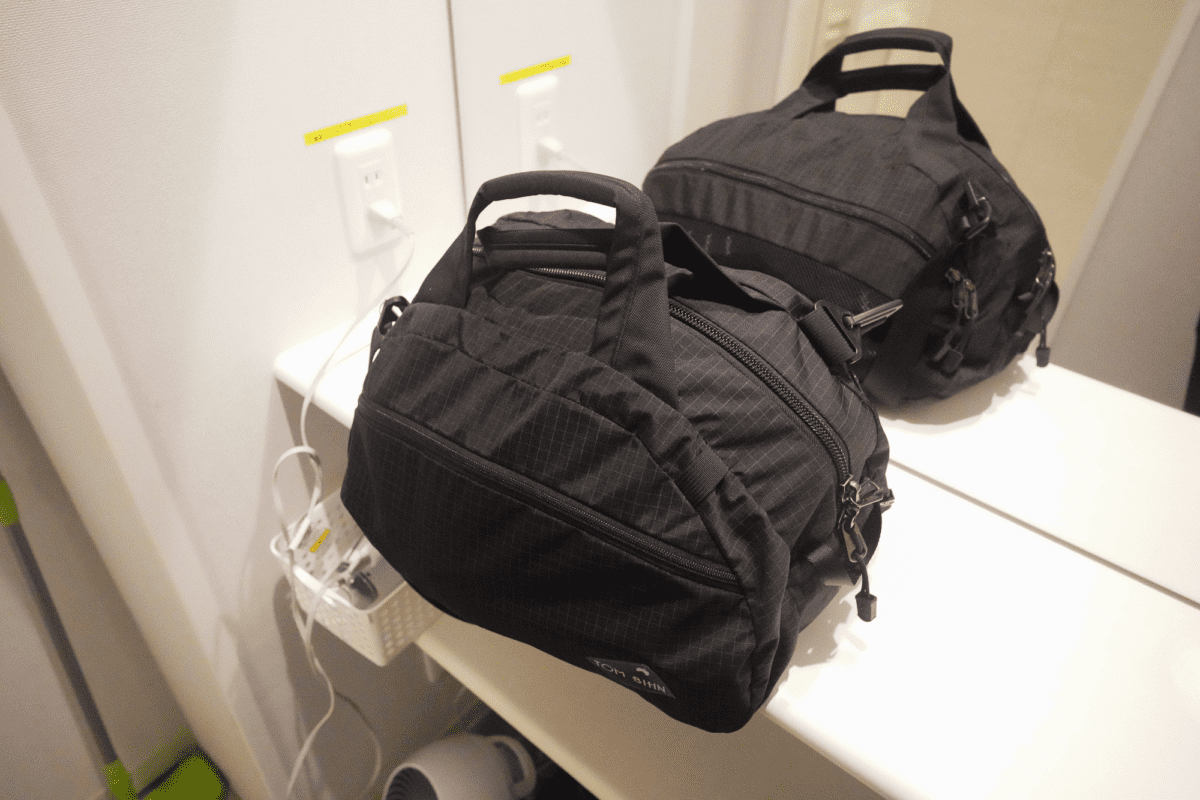 I am not against o-rings, but I wouldn't buy a bag for it. I just don't use them as much since I swap bags often. I rarely go through the trouble of attaching to an o-ring because it means I have to detach it for use. I've tried attaching my keys to them a couple of times but couldn't keep it up.
The straps of the OSCA are great for my purpose, carrying it from my car to the gym (a minute's distance). I mainly grab the handles and these are very well-padded. They have been designed so that they lean towards each other in the middle for a "kiss", making it easy to grab both without effort.
There is also a grab loop on each side allowing you to grab this bag from all sides. I use this sometimes, pulling the bag out of the shelf and simply when trying to reach for the closest side. While doesn't do anything for a sleek silhouette, I suppose the impact is minimal given how the bag already looks.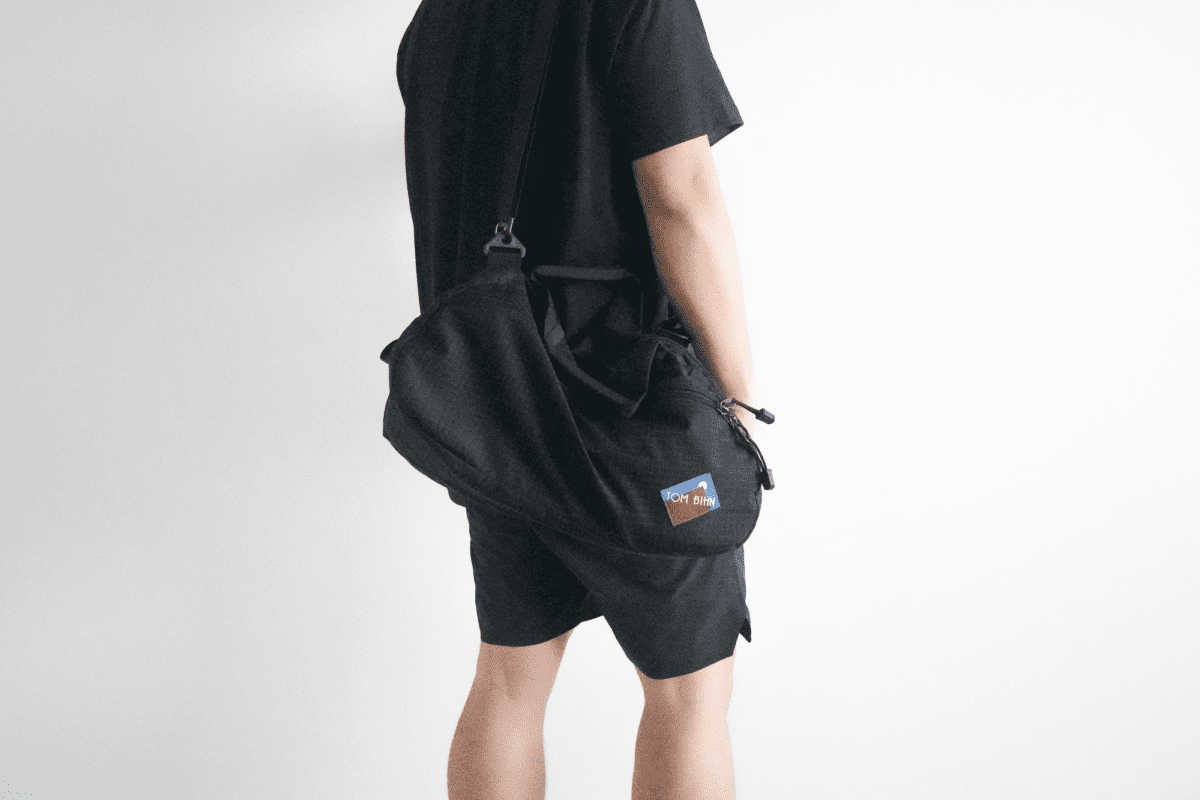 Conclusion
This is the perfect gym bag if you don't mind how it looks. It has an old-school charm and the ultimate utility that comes with thoughtful organization. If you prefer something sleeker and less organized, you can check out the recently-reviewed GORUCK Kit Bag.
Like this review? See all of my in-depth reviews.
Also, consider supporting me by being a Patreon. Every cent given will go back into improving the content of this website.