This website is made possible by readers. I may earn a small commission when you buy through the links in this article at no extra cost to you. Learn more.
The Outlier Bombpaints came and went with little fanfare, but these are a gem of a pants that subtly and succinctly expresses all that is Outlier.
Details
Price $245 on outlier.nyc
Material Bombtwill (96% nylon, 4% elastane)
Fabric Weight 360gsm
Woven in Sweden
Overview
As an ex-denimhead, I was intrigued when Outlier released the Bomb Dungarees some time back, a pants that they called the 21st century jean. I resisted getting one at the time because I was more into their technical offerings.
Now, I am bestowed upon with the chance to try the Bombpaints, which is Experiment 245 by Outlier. For those new to Outlier, experiments are what Outlier calls limited releases that often push boundaries with more "out-there" designs. Many of this experiments are one-off, but some, like the Outlier Futuredarts, make the cut and graduate into regular releases.
Many of these experiments mix and match materials with design from released products. The Bombtwill was previously used in the Bomb Dungarees, while the painter's pant cut was also previously used in the Outlier Duckpaints.
Taking a break from my usual slim-fit silhouette, I dive into the Bombpaints to see if I can pull the intriguing piece off.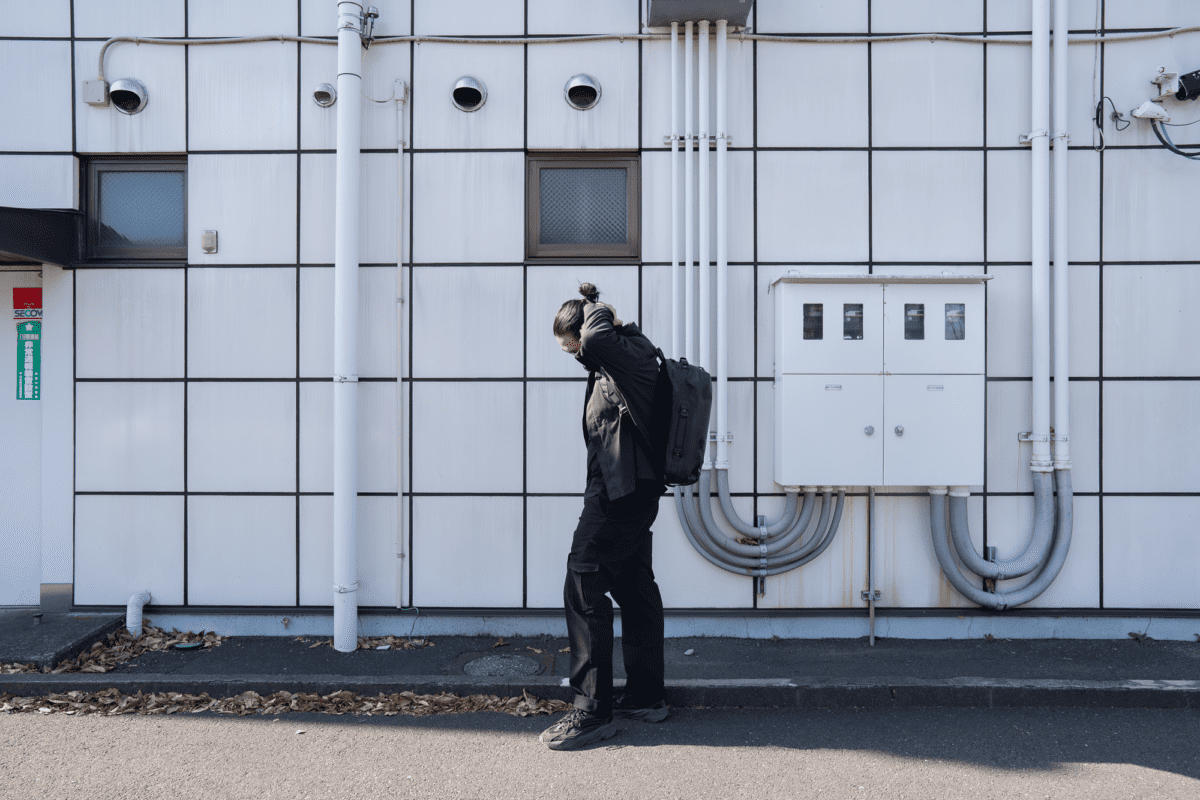 Style
Among the sleeker cut pants like the Outlier Slim Dungarees or Outlier Futureworks, Outlier have dabbled in a few more relaxed cuts like the Outlier Injected Linen Pants. But, the Bombpaints go beyond relaxed into wide-pants territory.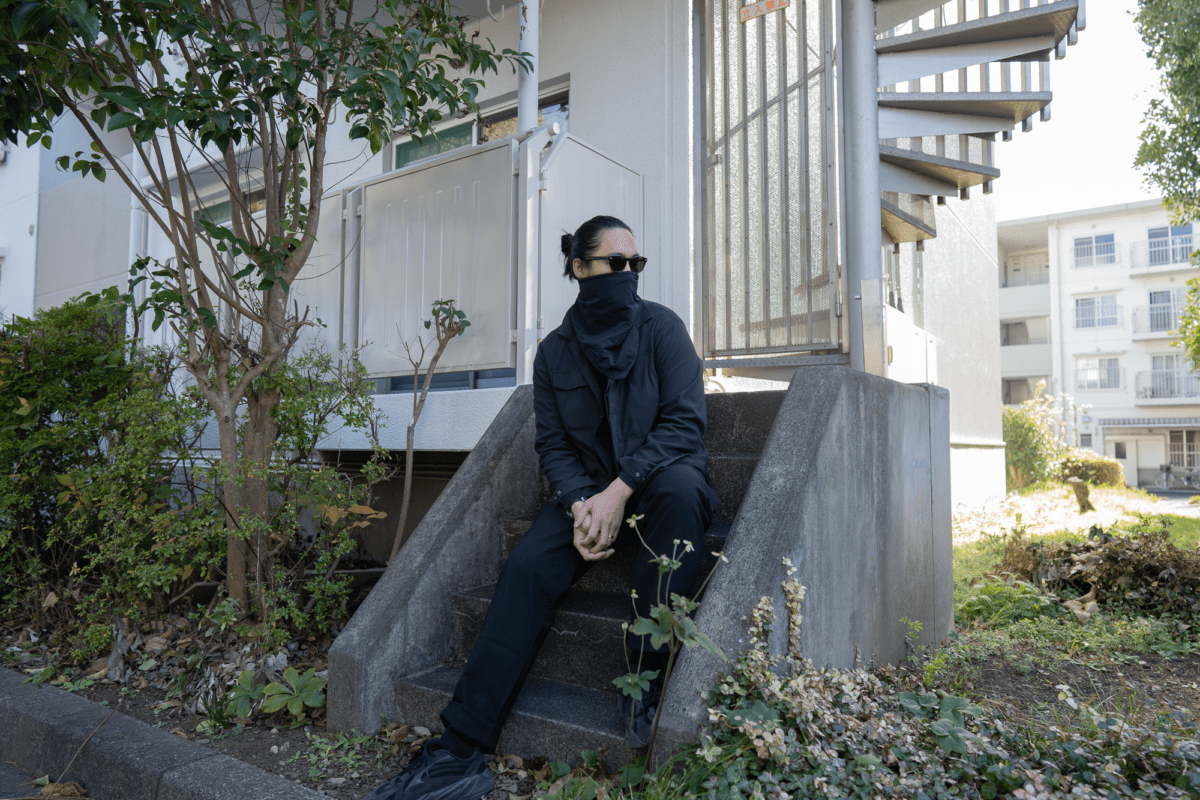 Wide pants are pretty tricky to carry off. You can come off looking haggard and clunky. But, when done well, they give a unique edgy silhouette.
While painter's pants are traditionally in white, these ones from Outlier are only available in black. As someone who only wears black, I have no complaints. The black does help mitigate the just-came-from-my-construction-job look, even if just a little. In fact, the entire Bombpaints is black, down to the threading and button, with no sign of branding. The only exception are the zippers which is a dull bronze.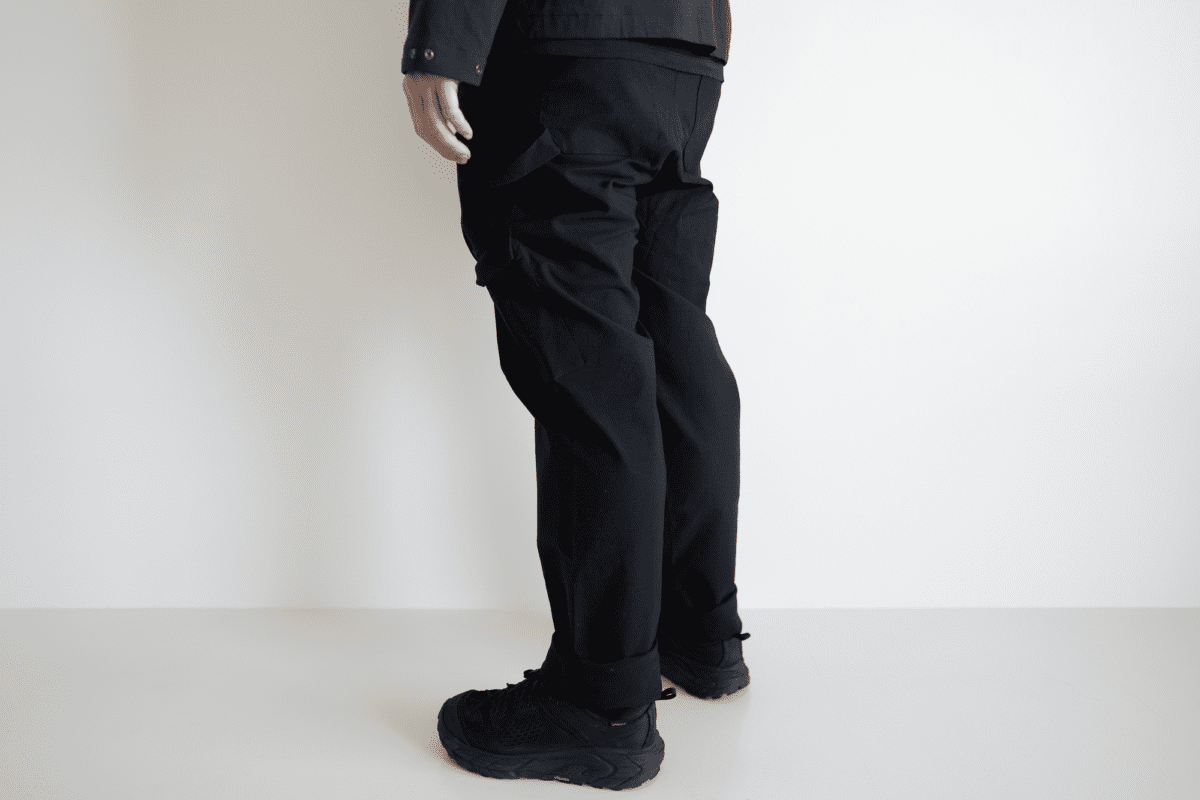 Given the Bombpaints are in a painter's pant cut, it reflects the workwear style found in modern Americana. However, going too hard into workwear when you're actually a soy boy can be pretty cringe, if not to others then, at least, to yourself. It takes some wardrobe coordination to get a look that draws influence from the style but is still subtle enough not be a poseur. The all-black Bombpaints helps with this since it could be too much if it is in khaki or brown.
However, if you are a bearded lumberjack with arms the size of my head, then excuse me, carry on.
But no one likes ads, so I got rid of them. If my articles helped you, I ask for your support so I can continue to provide unbiased reviews and recommendations. Every cent donated through Patreon will go into improving the quality of this site.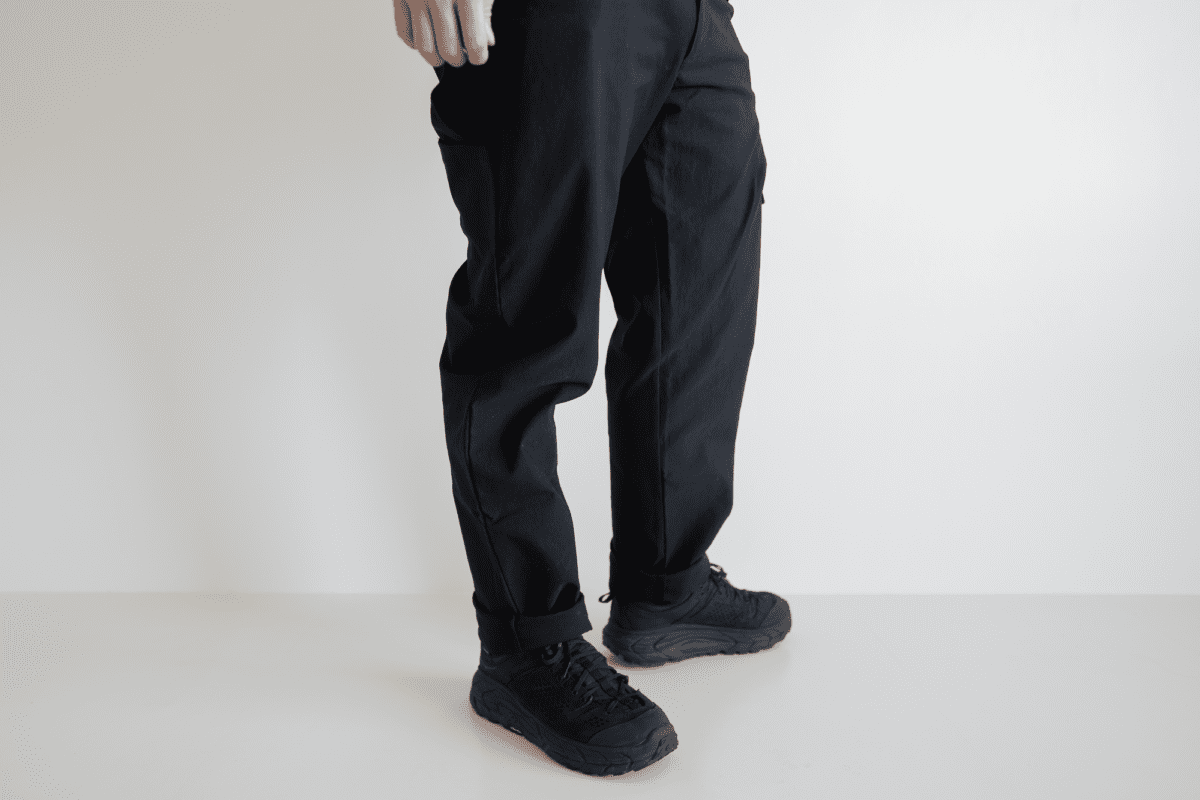 I went for my usual size, a size 33. The size was spot-on. Sizing down will run the risk of being too tight to even put on, given how rigid the material is. These simply aren't stretchy like the Outlier OG Climbers, or even compared to two-way stretch pants like the Outlier Slim Dungarees.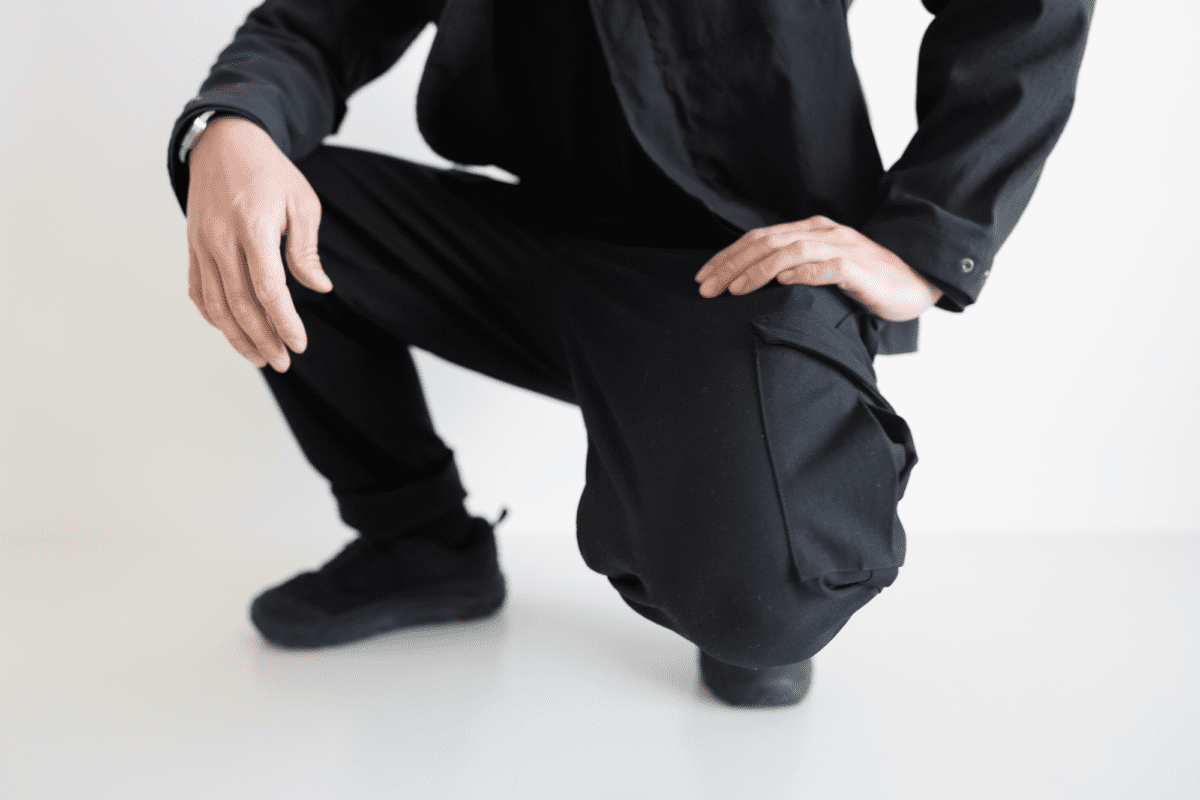 Sizing up might make the fit too frumpy, given that it's already wide enough as it is. Even with the stretch providing a miniscule amount of leeway, I would advise you to go true to size.
The pant is also longish, although mileage may vary depending on the length of your legs. For me, they have a nice extra length that works bunched at the ankles or cuffed up.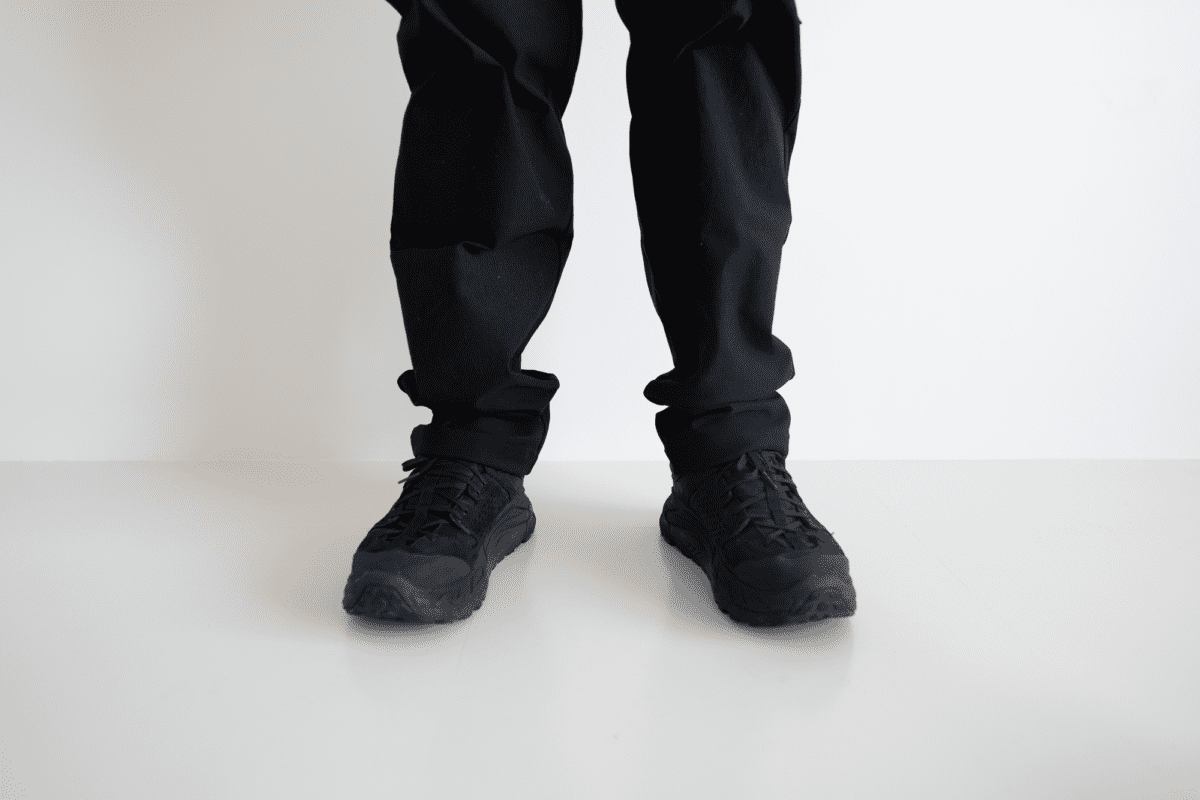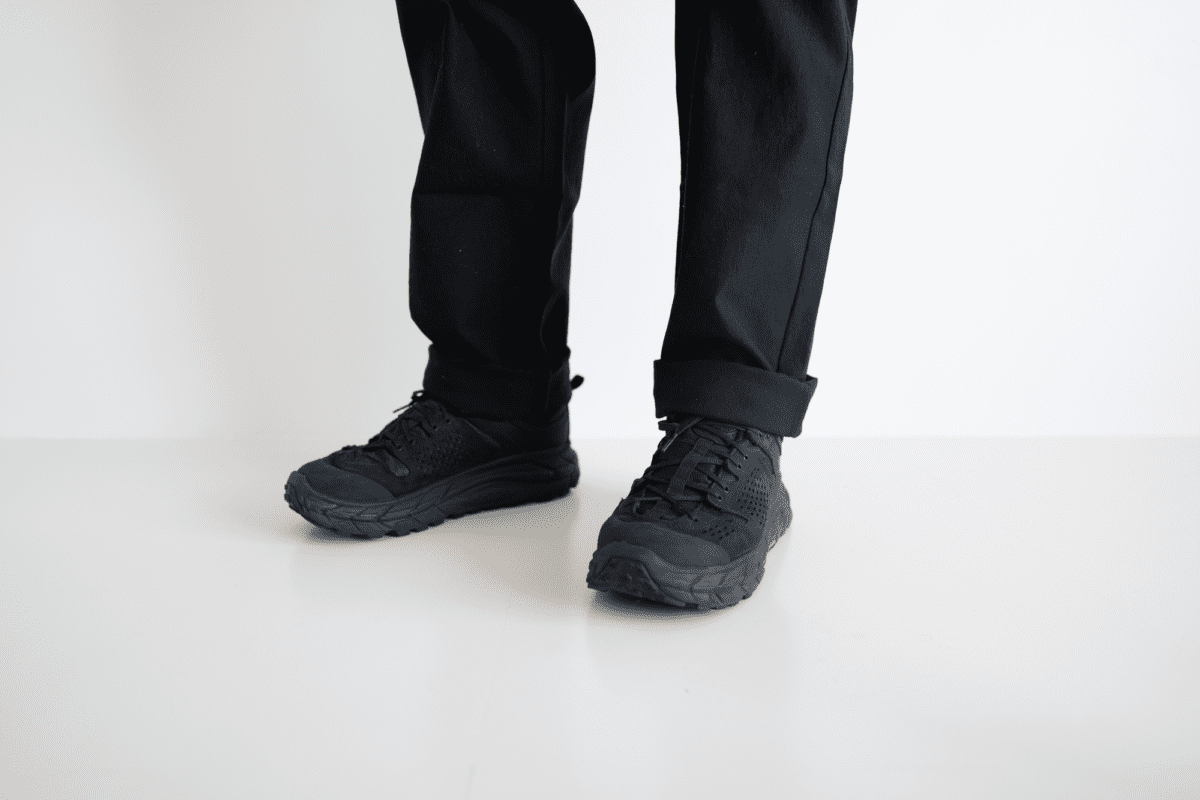 Material
The material used in the Bombpaints is Bombtwill. I rarely see this material being used, with the only other time I witnessed it is on the Bomb Dungarees.
The Bombtwill was designed to be a tougher version of Strongtwill, which is found on hits like the Outlier Strong Dungarees and Outlier Strongdarts. The Bombtwill uses a thicker stretch version of what was used on Strongtwill to make it tougher and denser. As such, it is a 360gsm fabric weight compared to the 300gsm for Strongtwill.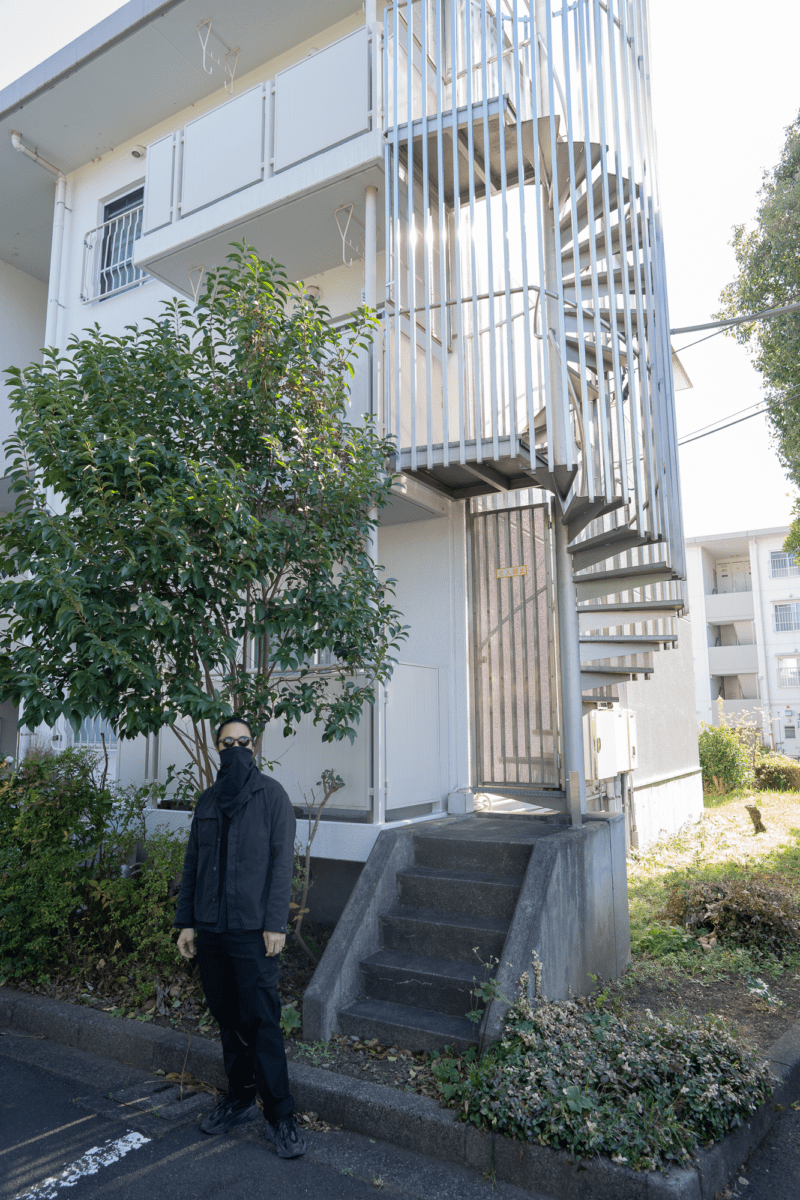 For Strong Dungarees owners, it would be easy to imagine the Bombtwill as slightly thicker, with more structure. While the amount of elastane is the same at 4%, the added rigidity naturally makes it less easy to move in compared to the Strong Dungarees.
Like most of Outlier pants, the Bombpaints are finished with a Zelan R3 DWR. The finish is the first renewably sourced, non-fluorinated repellent finish that is up to three times more durable than original non-fluorinated repellents. While, from my experience, the DWR on Outlier pants last a long time, the treatment will eventually wear out and you would have to replenish it using something like Nikwax Waterproofing.
Usage—You can hand these down like family heirlooms
True to a painter's pants cut, the Bombpaints comes with many pockets of various sizes, some roomy enough for brushes and rags, others small enough for a screwdriver or putty knife.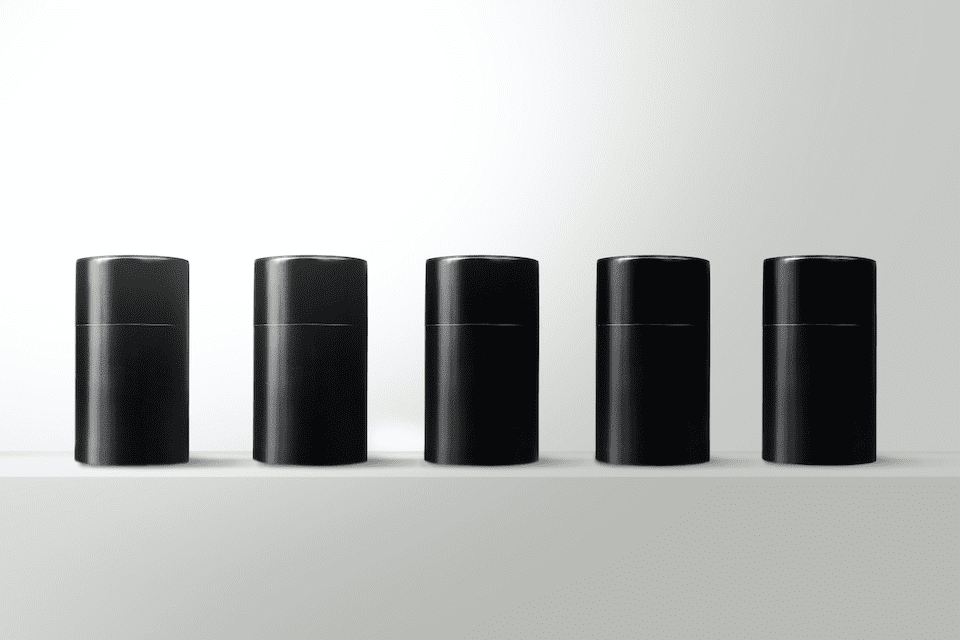 I found a 100 year old company that would create these heirloom quality canisters for me. They are handmade and will keep your tea leaves, coffee beans or anything that you need dry for years to come.
or read review
Apart from the two standard side and back pockets, there are four more pockets, making it a total of eight pockets.
On the right thigh, there is a pocket about the same size as the back pocket. Another pocket with a slant opening starts above that pocket but extends towards the inside of it, making for an interesting setup.
On the left, just below the side pocket is a small, longish pocket suitable for long tools like a putty knife or screwdriver. Although, for most buying the Bombpaints, this pocket would likely be used for EDC pens or torchlights.
Below the small longish pocket is another pocket with a flap. The flap does not come with any buttons or fastening mechanism. In the same way, all of the pockets on the Bombpaints are for temporary placement of tools and have no way to close or fasten.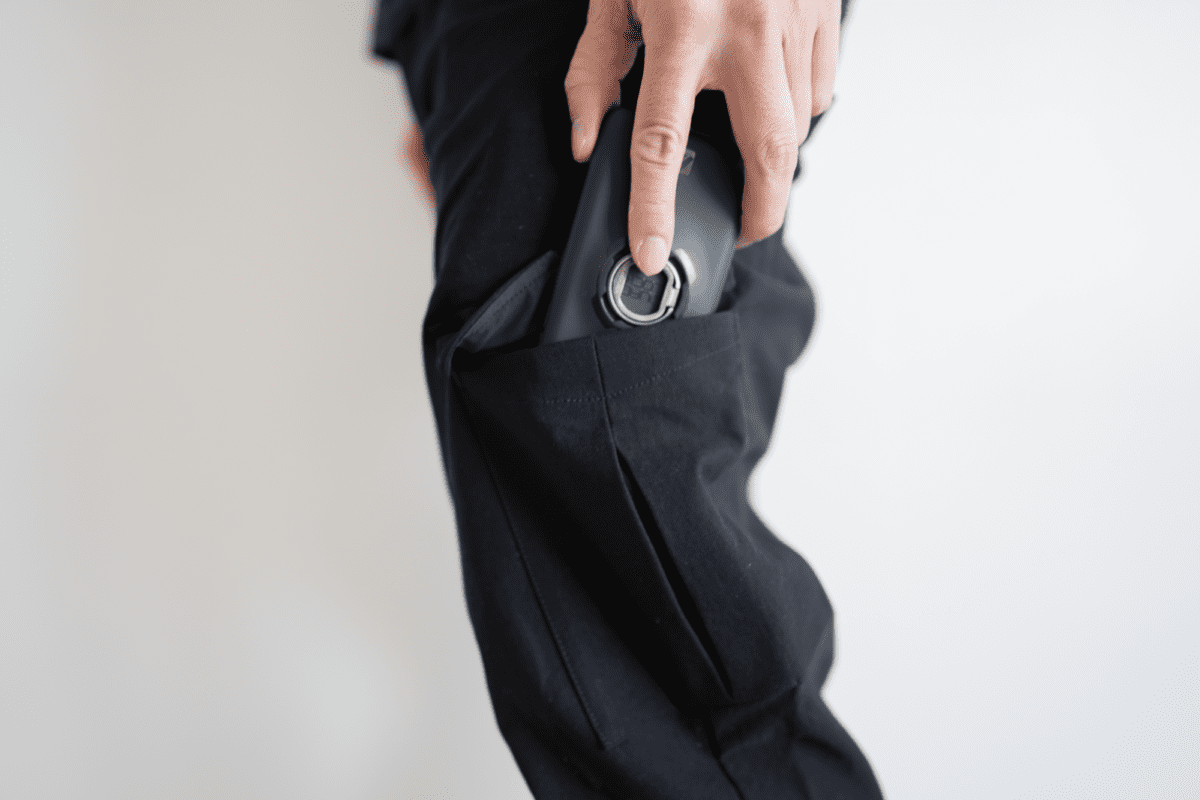 That said, as with many of Outlier pants, the pockets are relatively deep and I felt safe putting my valuables in the side pockets while cycling. Even though the side pockets have slant openings which usually makes it easier for stuff to fall out, the pocket is deep and goes downwards past the opening which makes it pretty secure. When you sit down, the fabric naturally cinches the opening so stuff won't really fall out easily unless you packed it too full.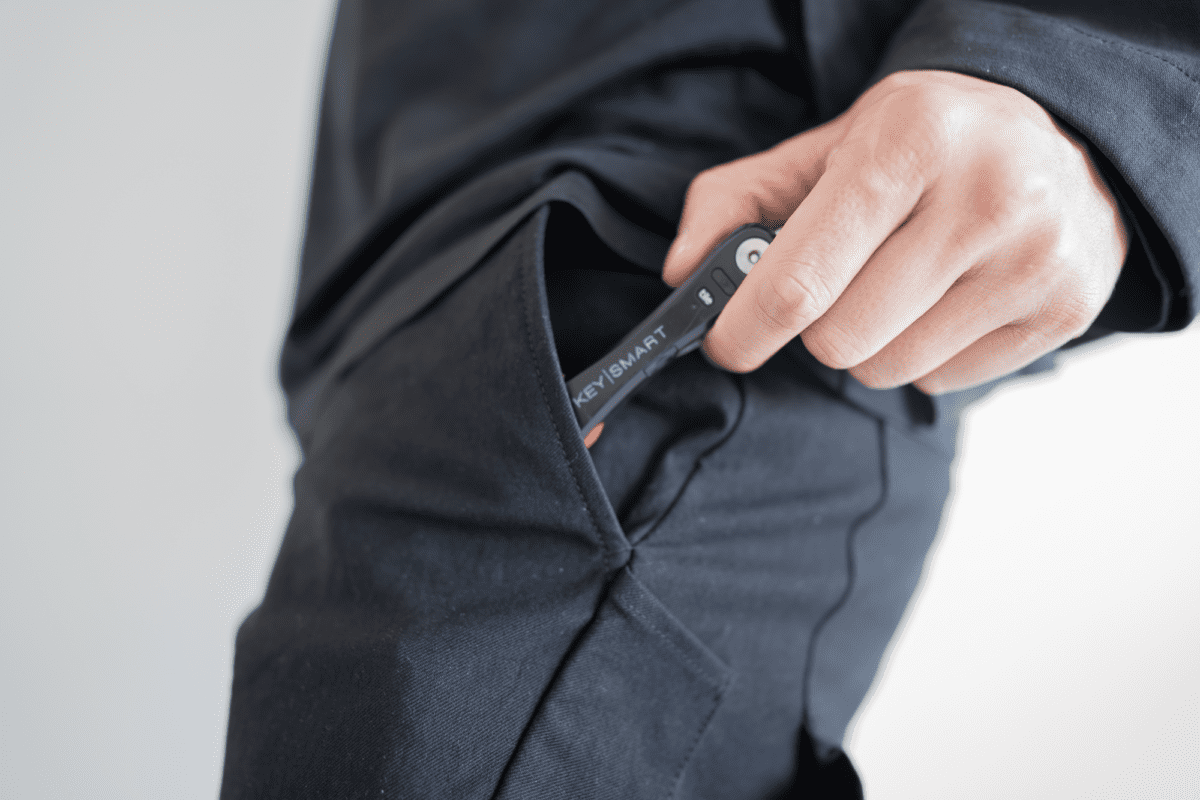 It also comes with a hammer loop that you are unlikely to use. I've read that in the late 1970s, fashionistas would hang a toy hammer or bright bandanna on the hammer loop as decoration, although I would advise against doing so now.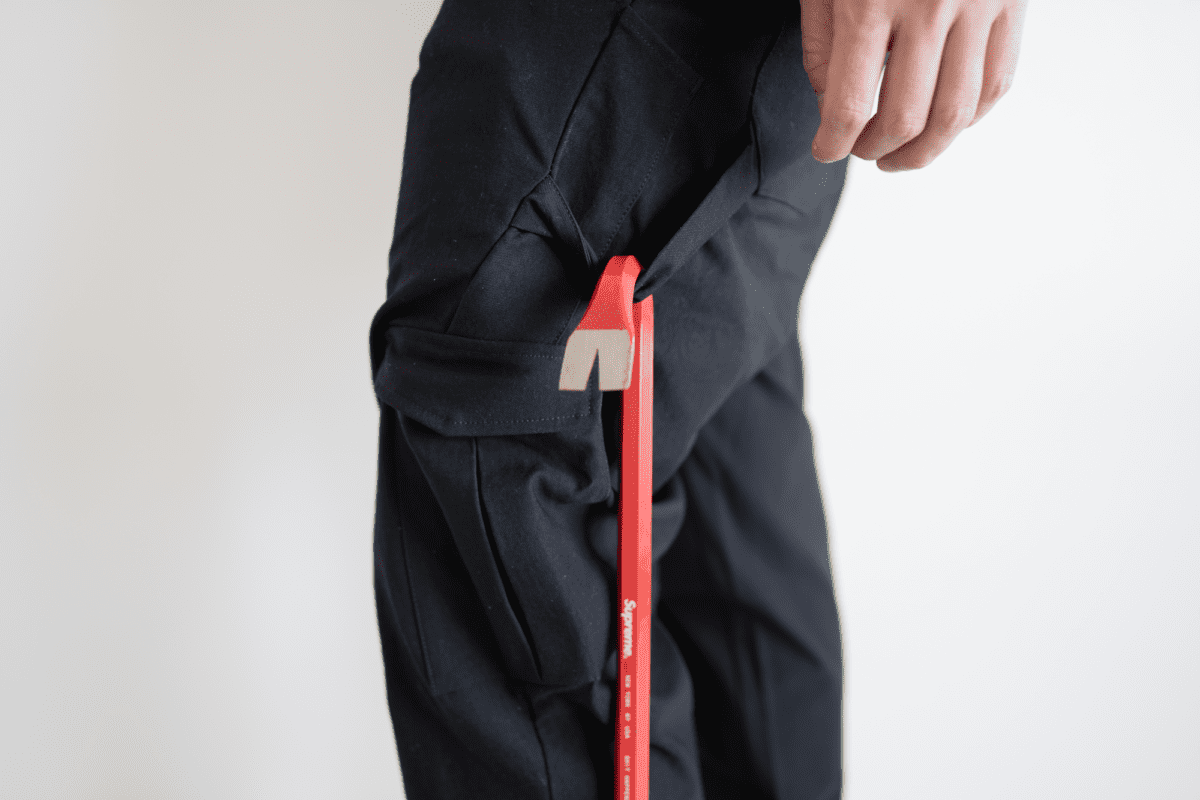 The Outlier Bombpaints are surprisingly comfortable to wear. Despite the structure and rigidity of the fabric, the stretch and the wide fit makes it one of my favorite pair of pants to just throw on. And, I dare say, more so than strong contenders like the Outlier Strong Dungarees or Outlier Slim Dungarees.
While they don't have jogger-pants level comfort (See the Western Rise Spectrum Jogger), they look much more presentable. The balance between comfort, toughness and style is what draws me to the Bombpaints each time I look at my collection of black clothings.
Outlier Duckpaints vs Outlier Bombpaints
There are two reason why I am inclined to the Bombpaints more than the Duckpaints. Both those reasons stamp from the material, Bombtwill.
One is the 4% elastane in the Bombtwill that gives it stretch. The other being the lighter fabric weight, a 360gsm compared to the 460gsm of Supima Duckcloth. These two factors make it a significantly more comfortable wear, without losing the structure and rigidity found in Duckcloth.
I have the Duckworks and while they hold a special place in my heart, they are not comfortable until you grind through a break-in period. The use of Bombtwill elevates everything that prevents me from wearing the Duckworks more often.
Conclusion—The Bombpaints are one of the best goddamn pants no one cared about
I have a hard time understanding my obsession over Outlier clothing sometimes. But it's times like this that makes it a little easier. The Bombpaints are one of the few pants that didn't sell out soon after its release and not getting the hype it deserved.
In my opinion, these are absolutely a bomber pair of pants (pardon the pun). They offer a balance between style, durability, and comfort that I don't find in many options. I can totally see this as a pair of pants I'll be wearing for the three colder seasons of the year.
Additional Images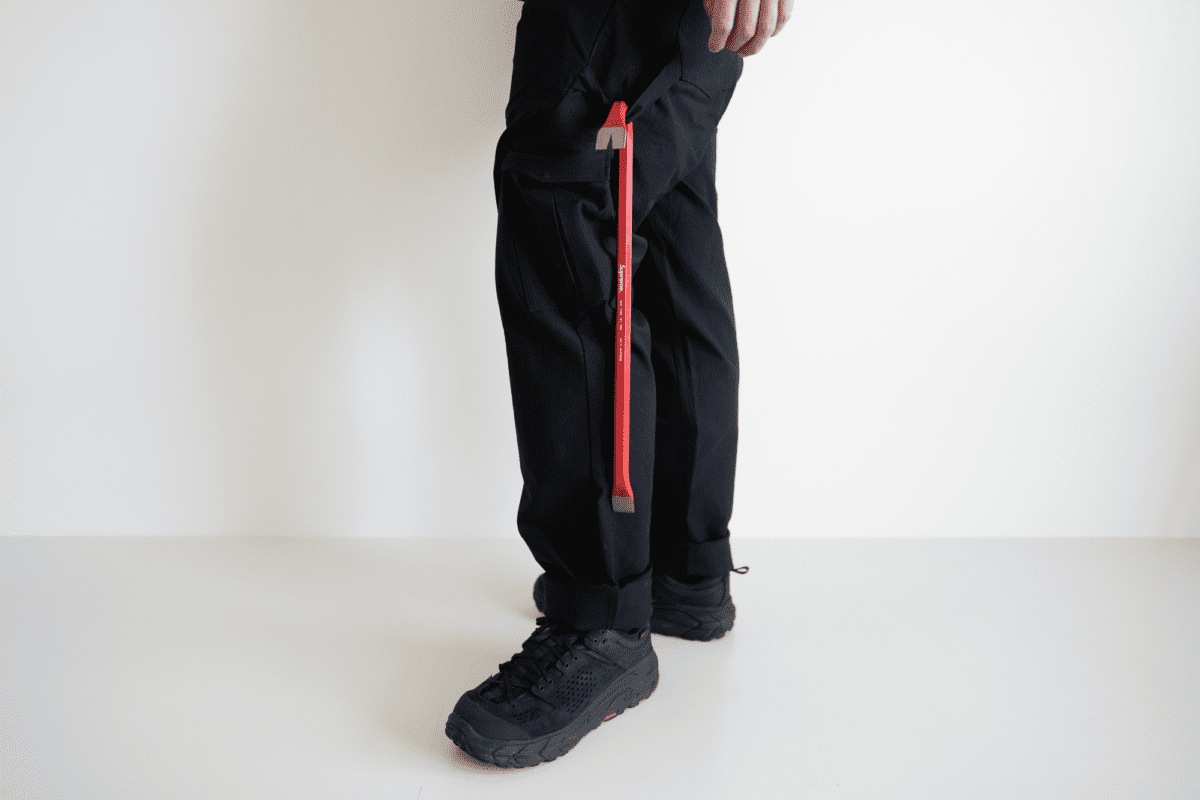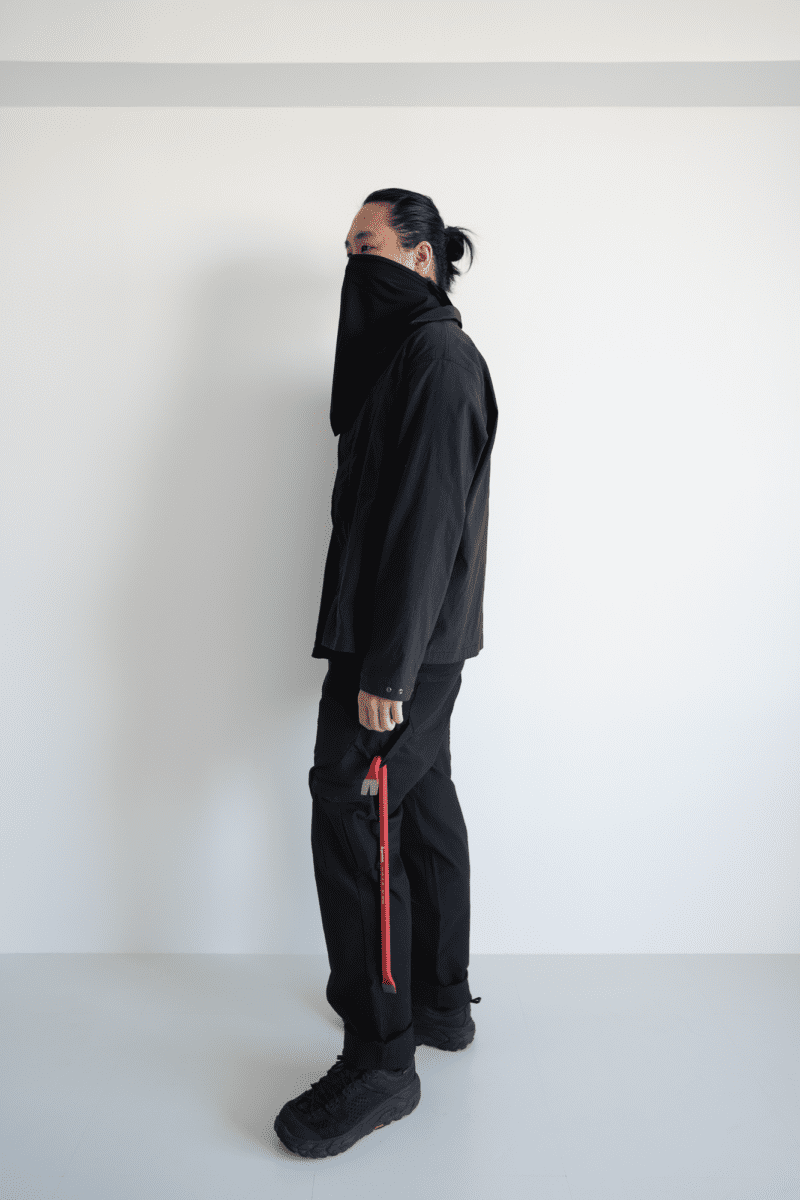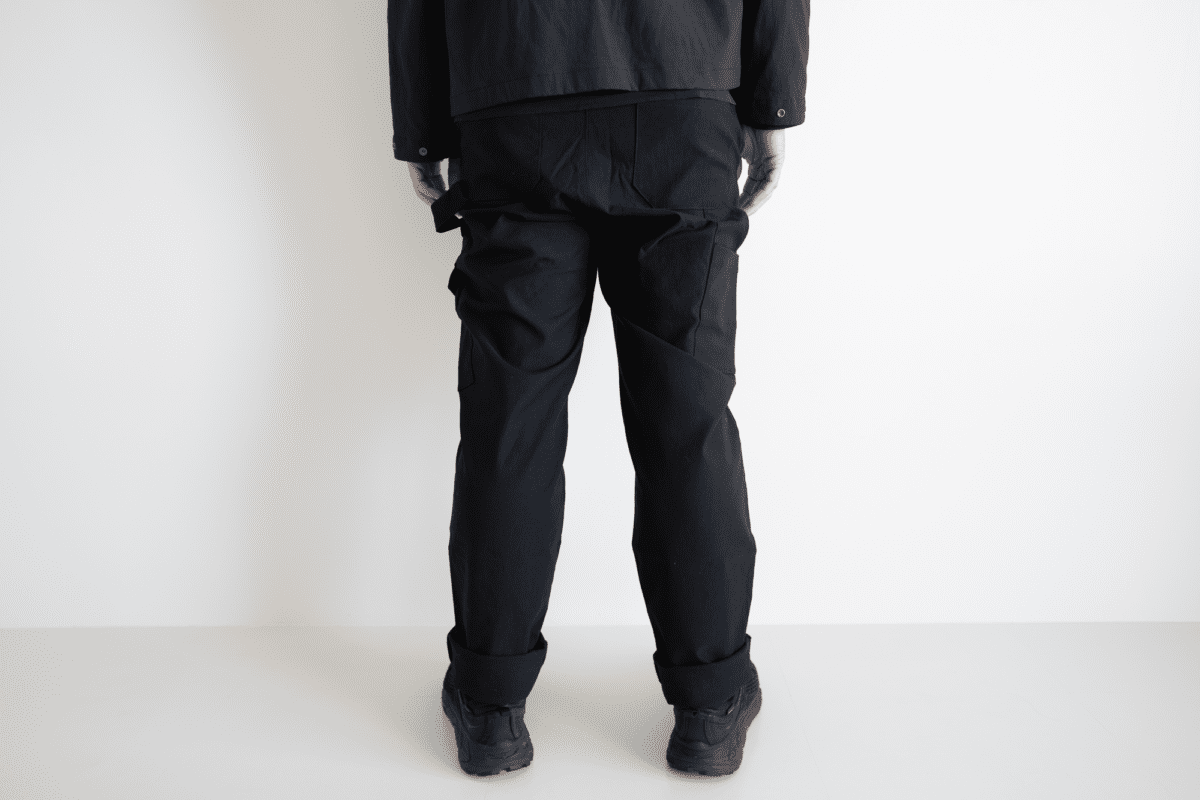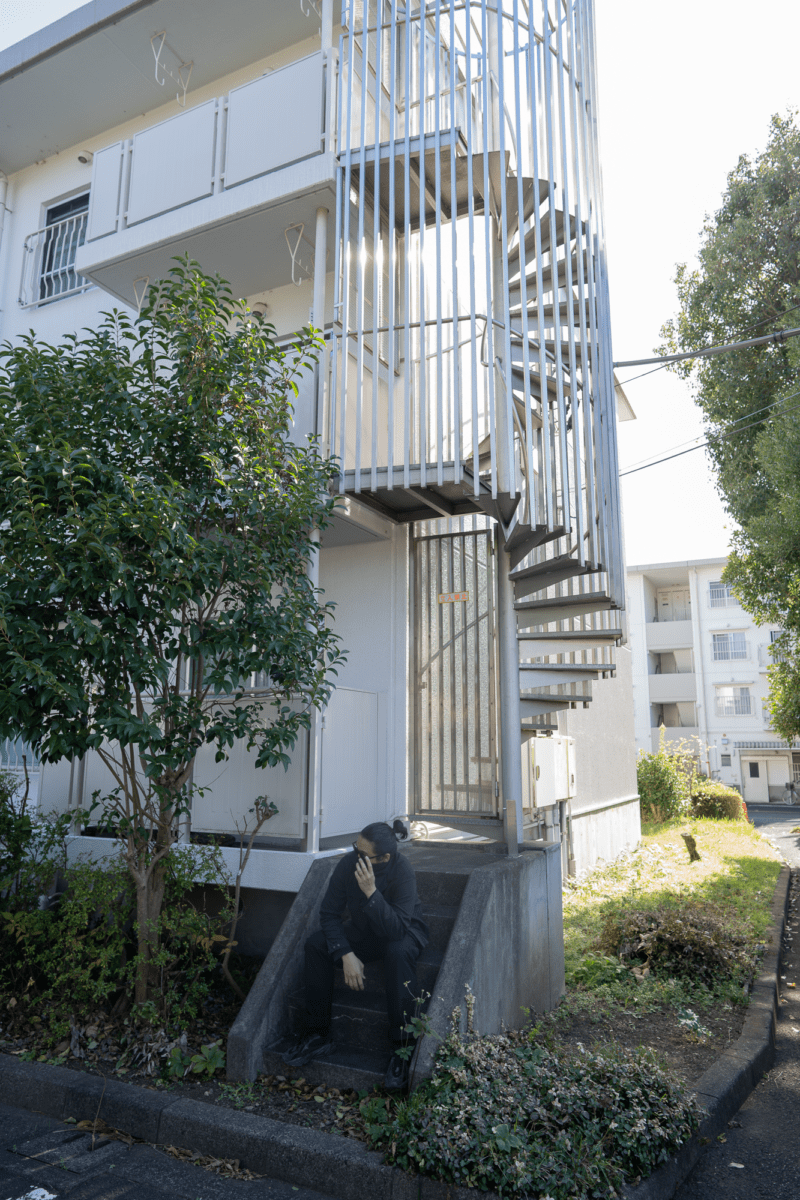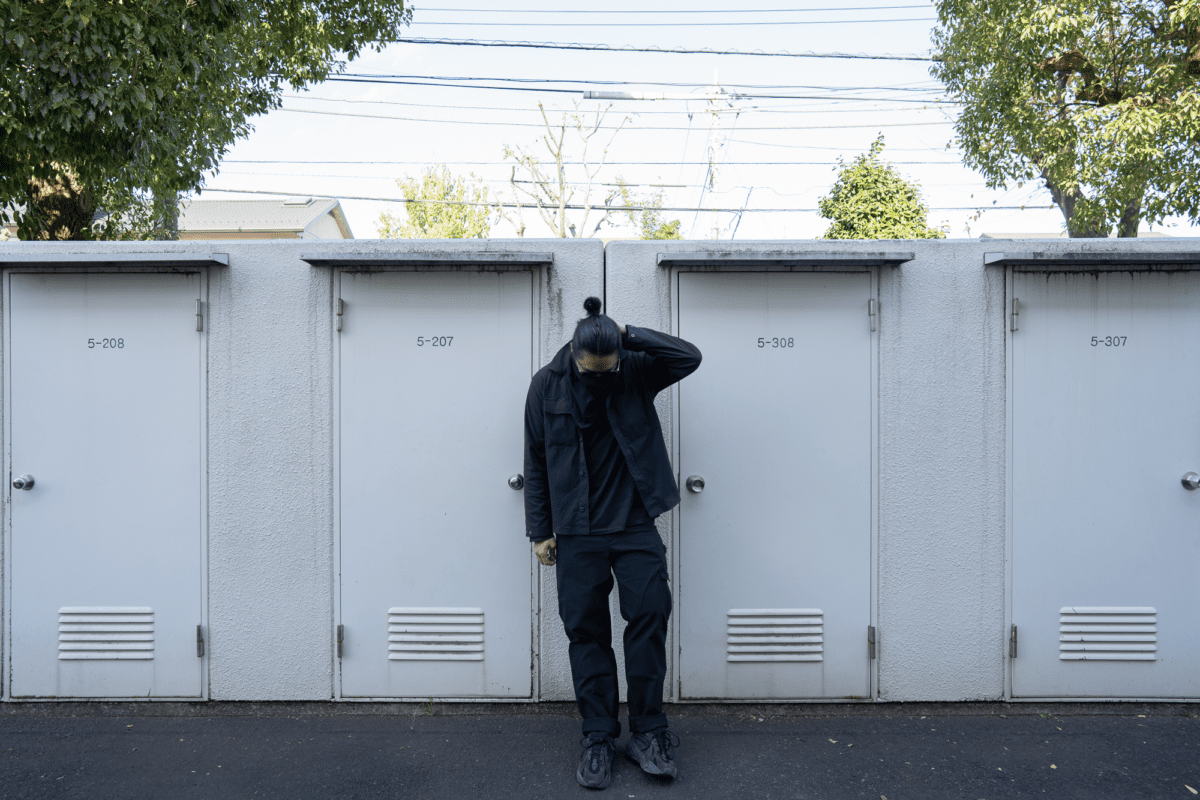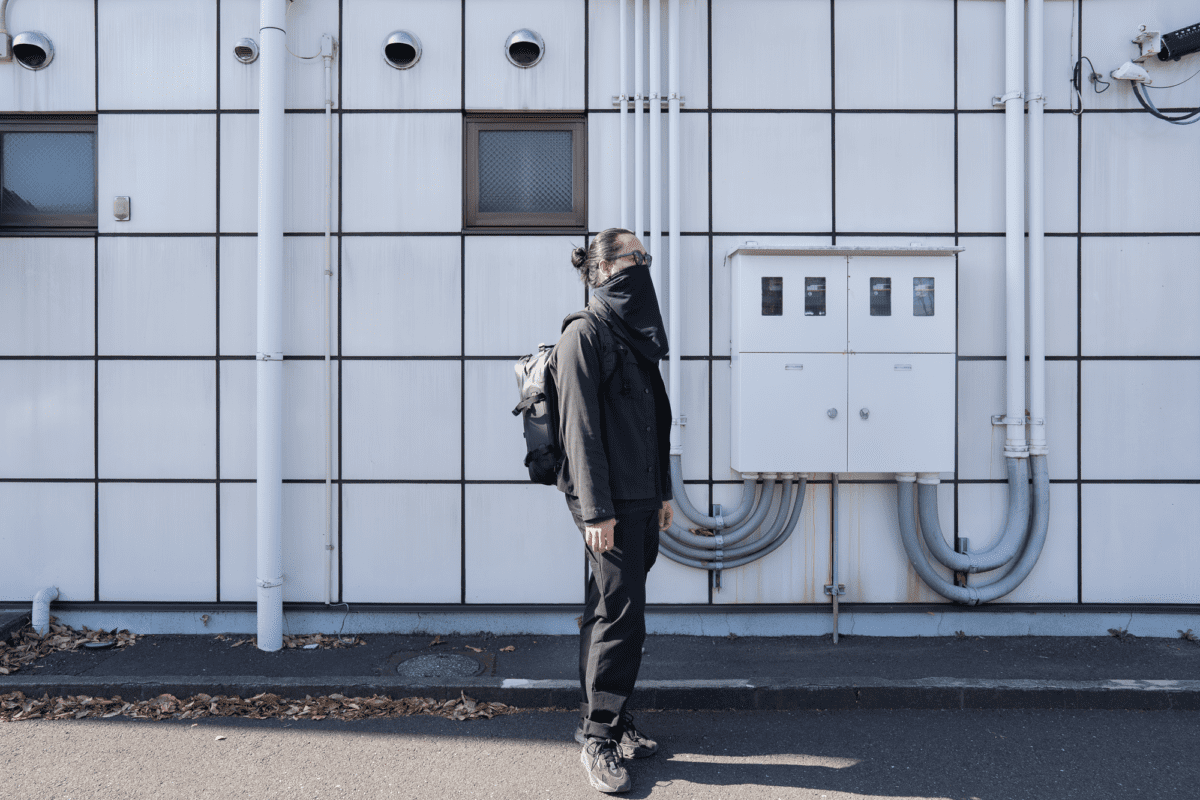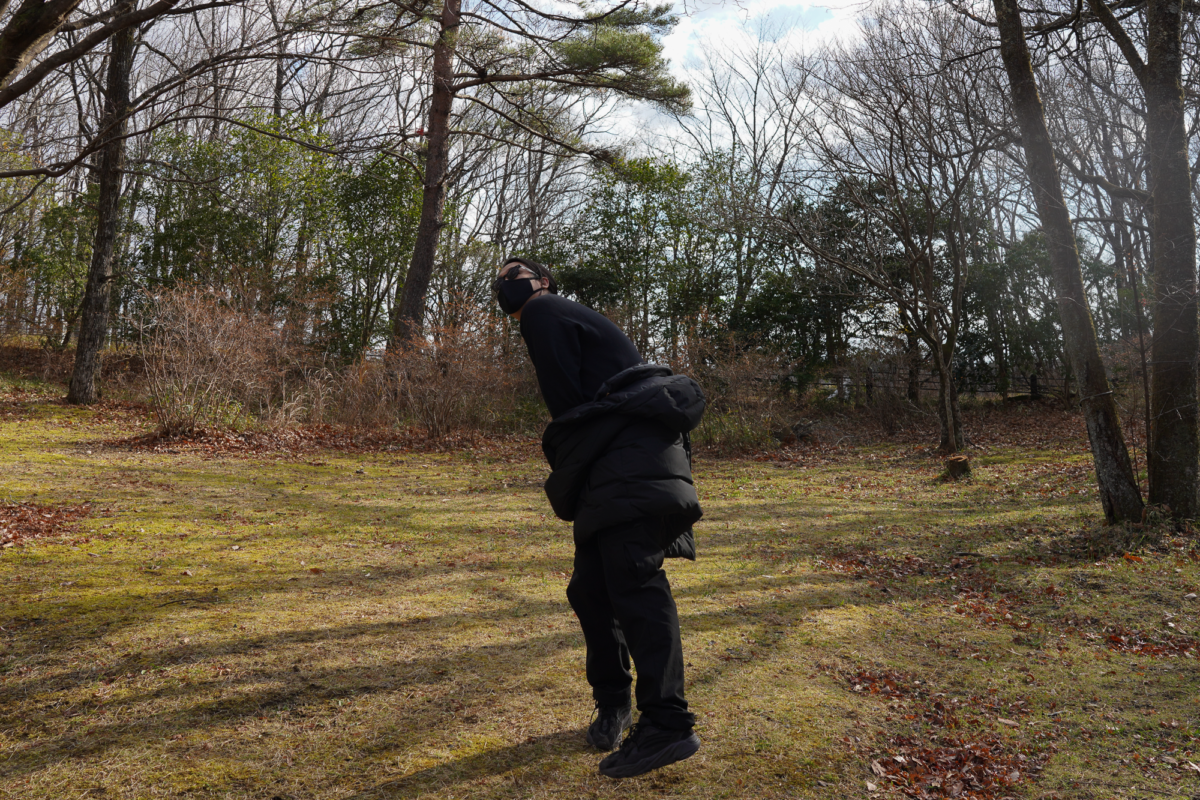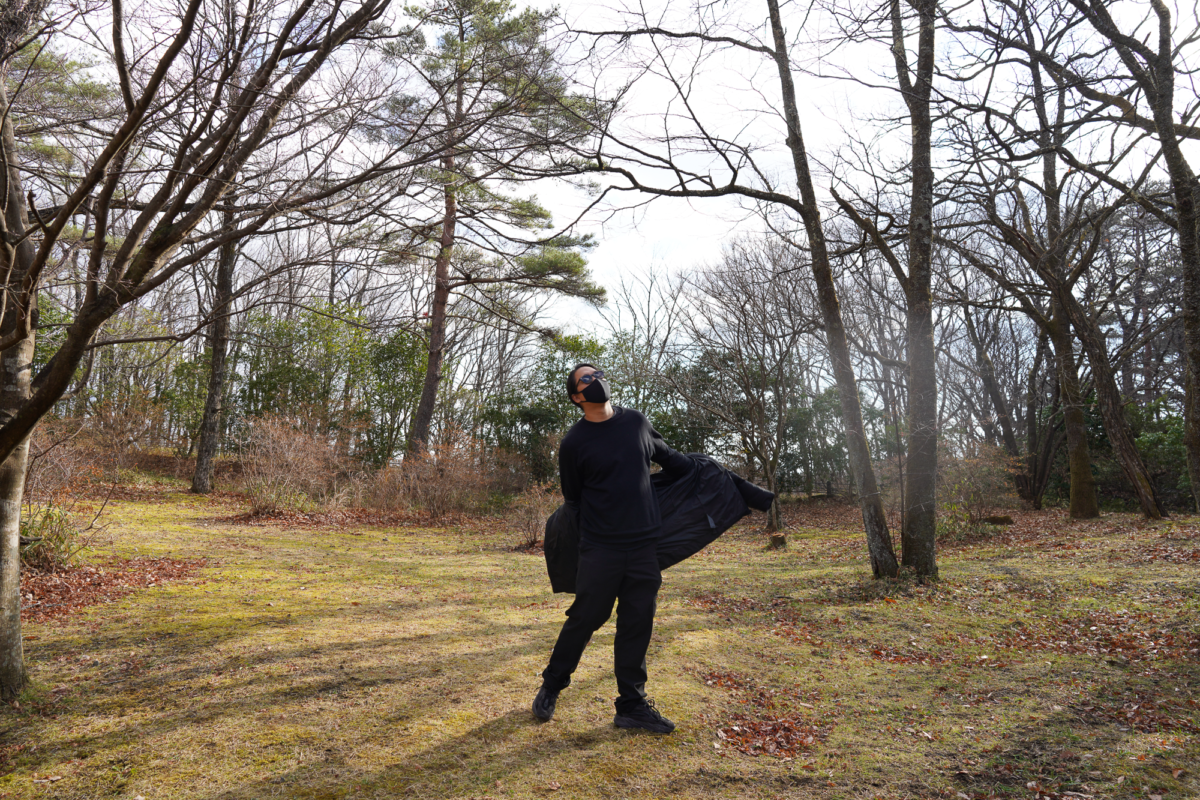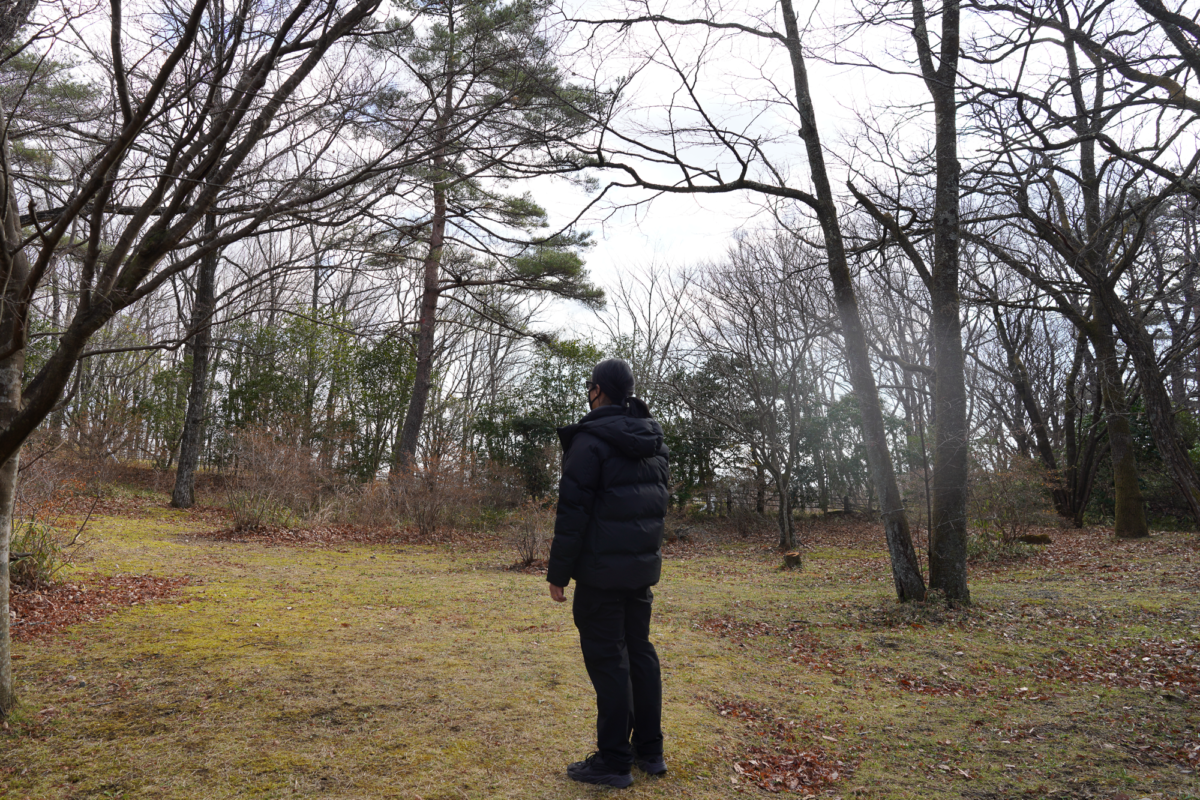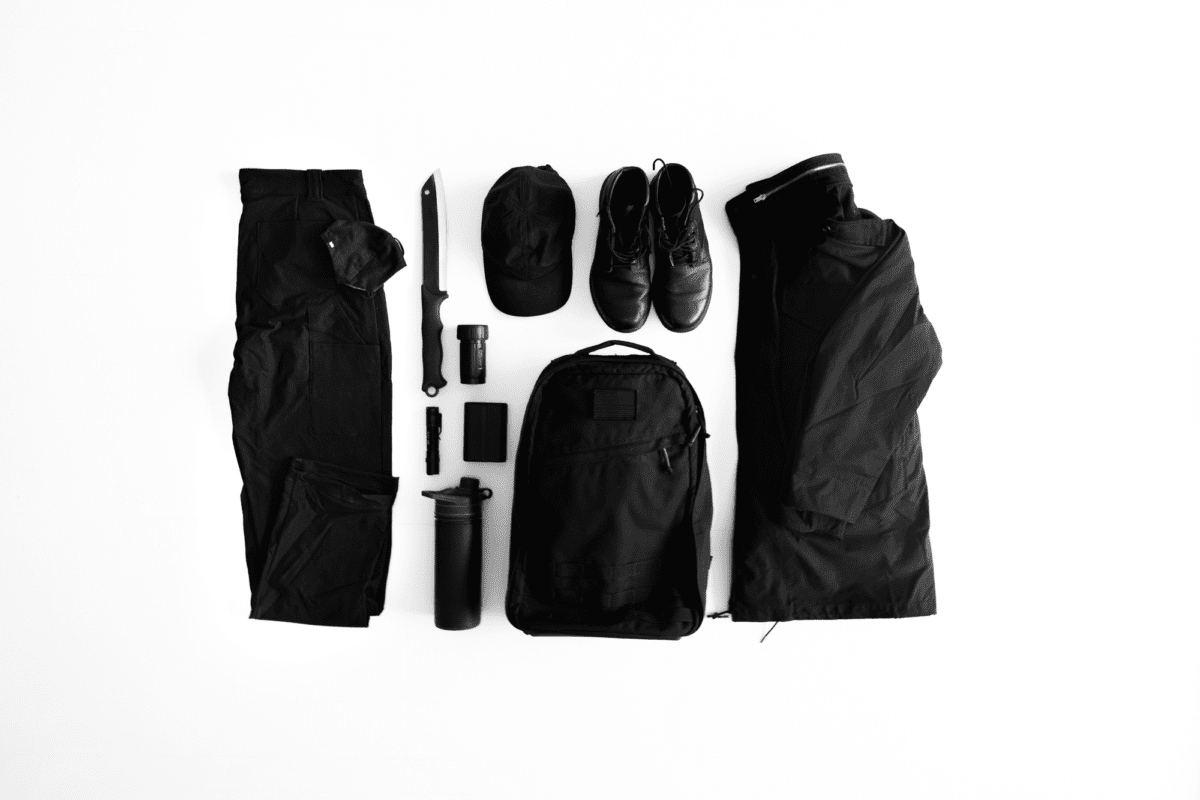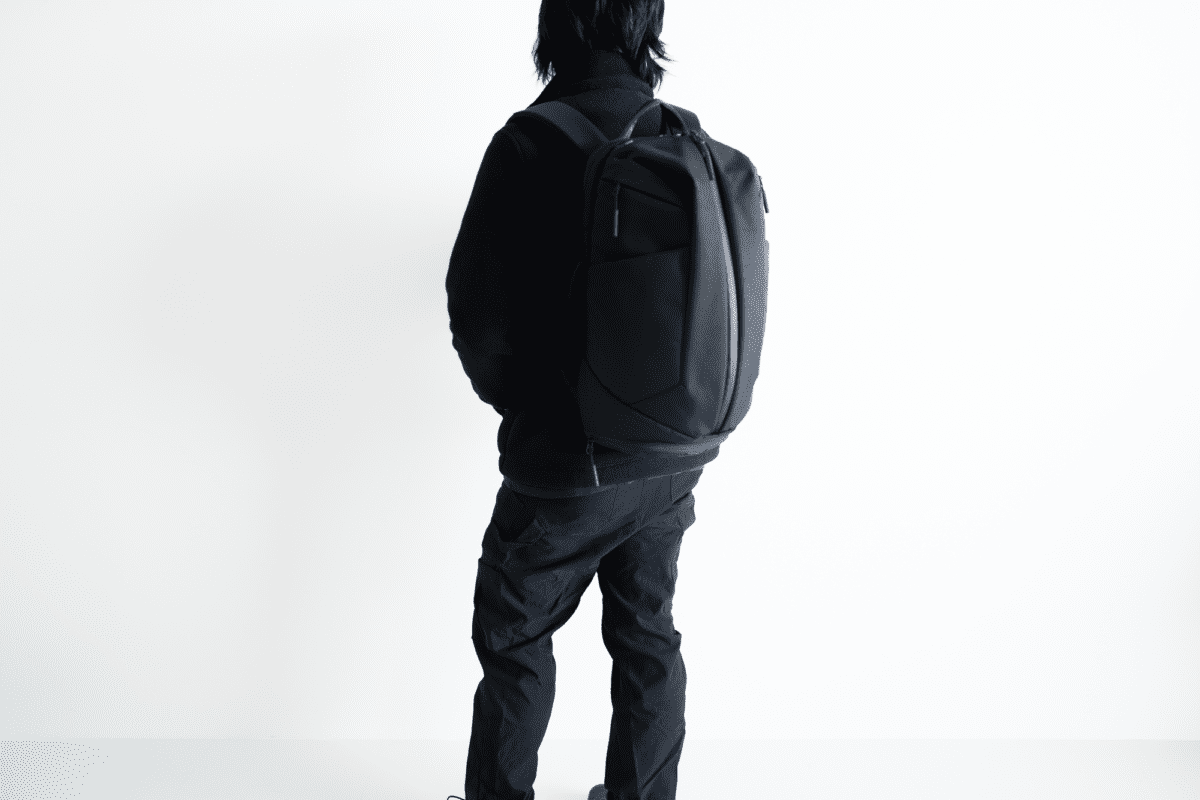 Like this review? See all of my in-depth reviews.
Also, consider supporting me by being a Patreon. Every cent given will go back into improving the content of this website.
Tagged bombtwill outlier pant review water-resistant