This website is made possible by readers. I may earn a small commission when you buy through the links in this article at no extra cost to you. Learn more.
Details
Price $219.95 on nomadgoods.com
Material Horween leather
Overview
As a digital nomad, I bring my laptop around almost everywhere I go. My iPad has reduced this frequency a little, but you'll find me often with my 16-inch MacBook Pro at the WeWorks of Tokyo and perhaps drinking alone after at a standing izakaya, or tachinomi. While I've never quite experienced the salaryman lifestyle, I enjoy the hustle and bustle of Tokyo's business districts.
Keeping my laptop protected is especially important when I travel. While most dedicated laptop compartments of backpacks will suffice, I do bring my laptop in tote bags, like the Aer Go Tote, quite often and a laptop sleeve like the NOMAD Leather Sleeve is a must.
Like most of NOMAD goods, the NOMAD Leather Sleeve looks ultra stylish. Will the function match up? I'll find out.
Style
It's pretty rare to come across something as beautiful as the NOMAD Leather Sleeve. NOMAD has rarely waver when it comes to style, and the NOMAD Leather Sleeve feels like an embodiment of this. It is slim, simple, and sleek.
The high density EVA shell, covered by premium Horween leather, just oozes class. The gorgeous leather will age beautifully and become your own. It comes in brown and black. While the brown will certainly age with more patina, the black is the obvious choice for me.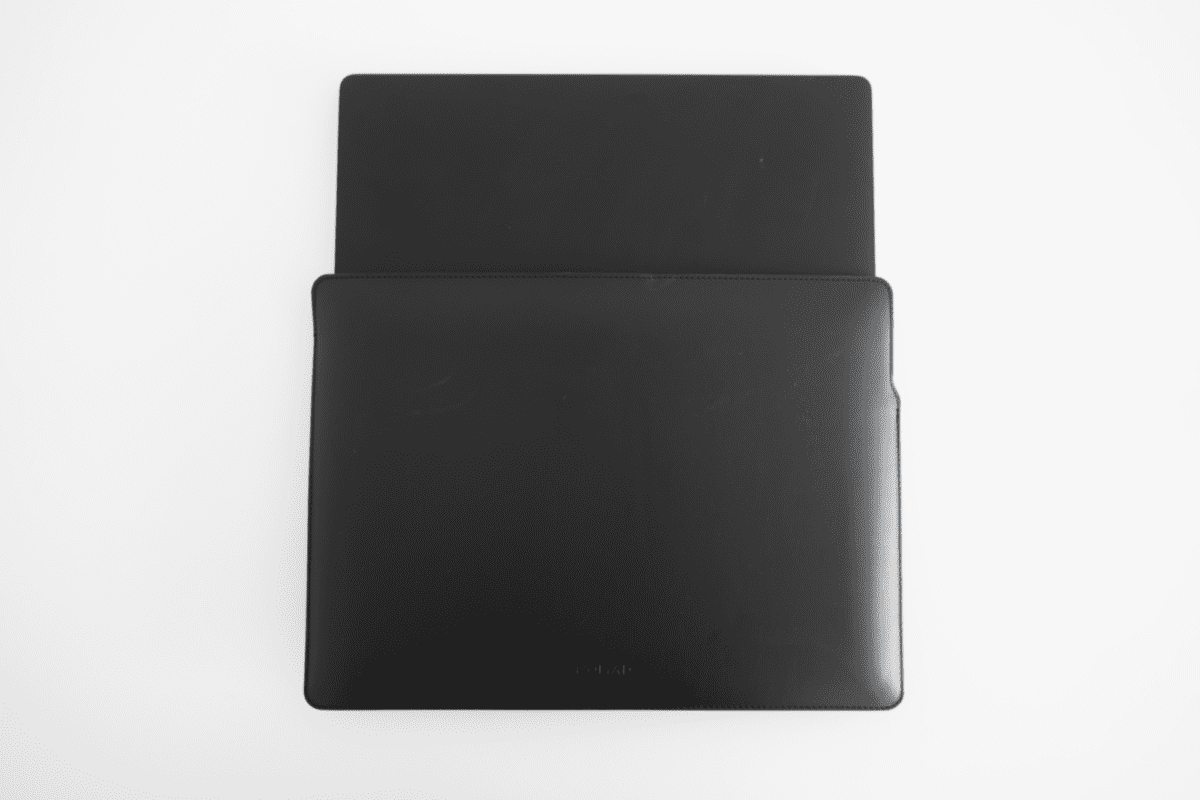 There is a NOMAD logo tastefully indented on just one side of the sleeve. It is barely noticeable and just the way I like it.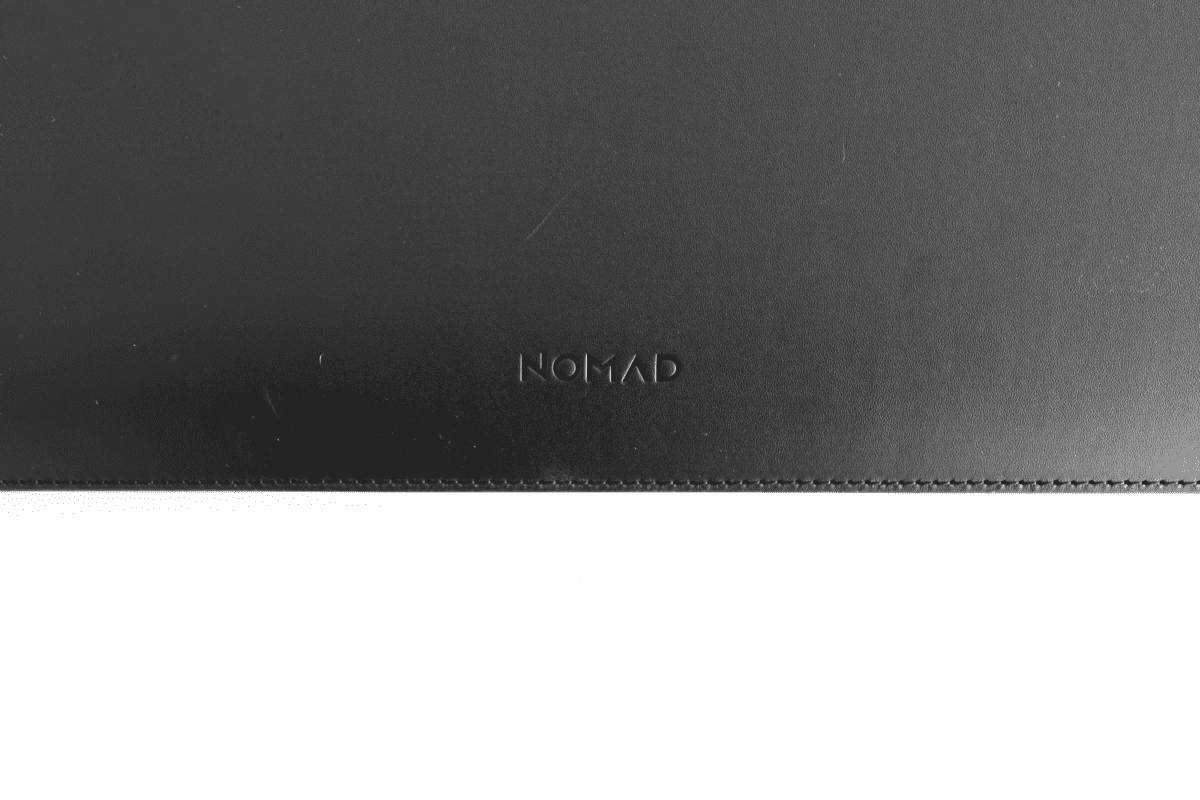 In a good way, there is so little to say about the design. NOMAD has kept to their minimalist aesthetics and the NOMAD Laptop Sleeve is a brilliant example of that.
Material
Horween is the name in leather tanneries, so much so that using leather from Horween is a selling point in itself. I have many goods made from Horween leather and the patina that develops on them are always beautiful and gracious.
NOMAD have been using Horween for awhile, like in the NOMAD Slim Wallet, so it was natural for them to bring this partnership to the NOMAD Leather Sleeve.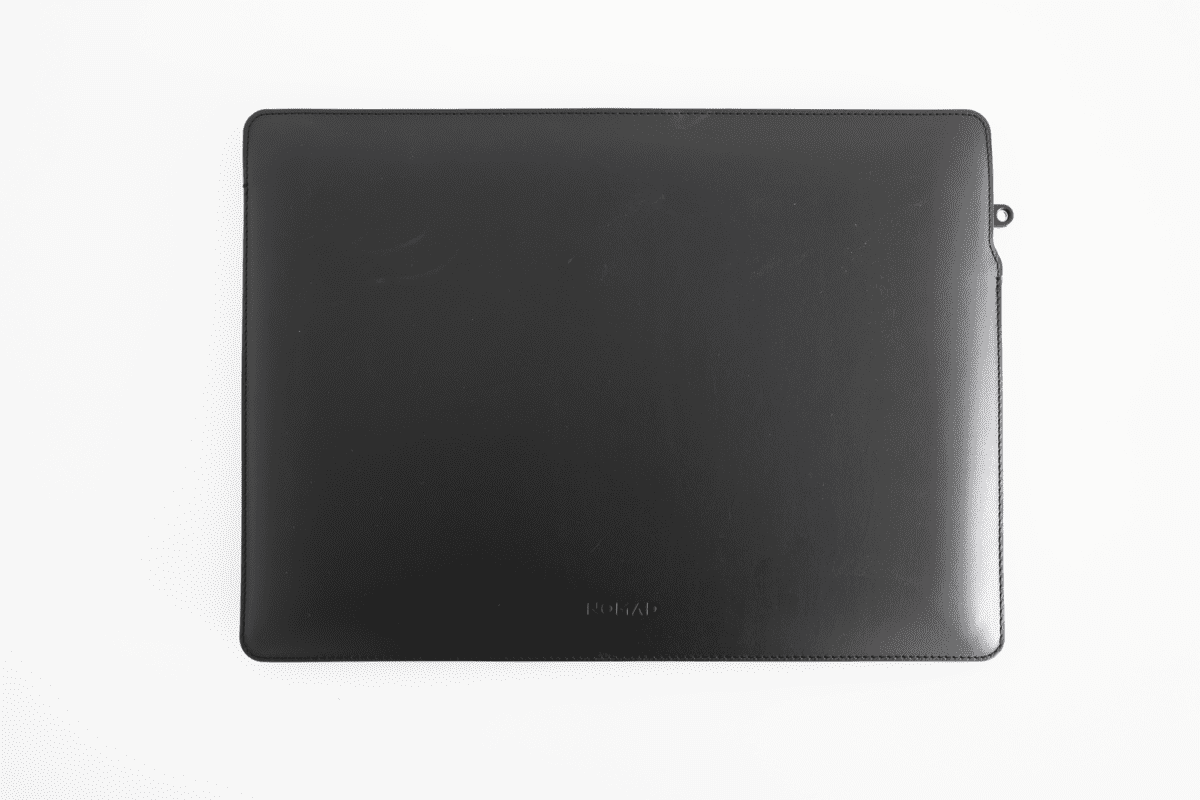 The inner lining uses microfiber, rather than the industry-standard wool felt. Wool felt is great, but comes with bulk that can be significant for a product so slim. Microfiber maintains the softness but without adding thickness.
But no one likes ads, so I got rid of them. If my articles helped you, I ask for your support so I can continue to provide unbiased reviews and recommendations. Every cent donated through Patreon will go into improving the quality of this site.
These two layers wraps the high-density EVA shell which is what actually gives the shape and protection. This NOMAD Leather "Sleeve" can be a misnomer, since it is not just a sleeve, but a case.
Usage
The way to use the sleeve is pretty straightforward. You slide it into the opening and hidden magnetic clasps will shut it once it is in. Seamless and beautiful.
Taking it out is a little trickier. While there is a nice groove in the middle for you to split the opening, you have to pull the laptop out of a fitted slot with just your fingers. This requires a little bit of finger strength so I do hope you've been hitting the bouldering gym.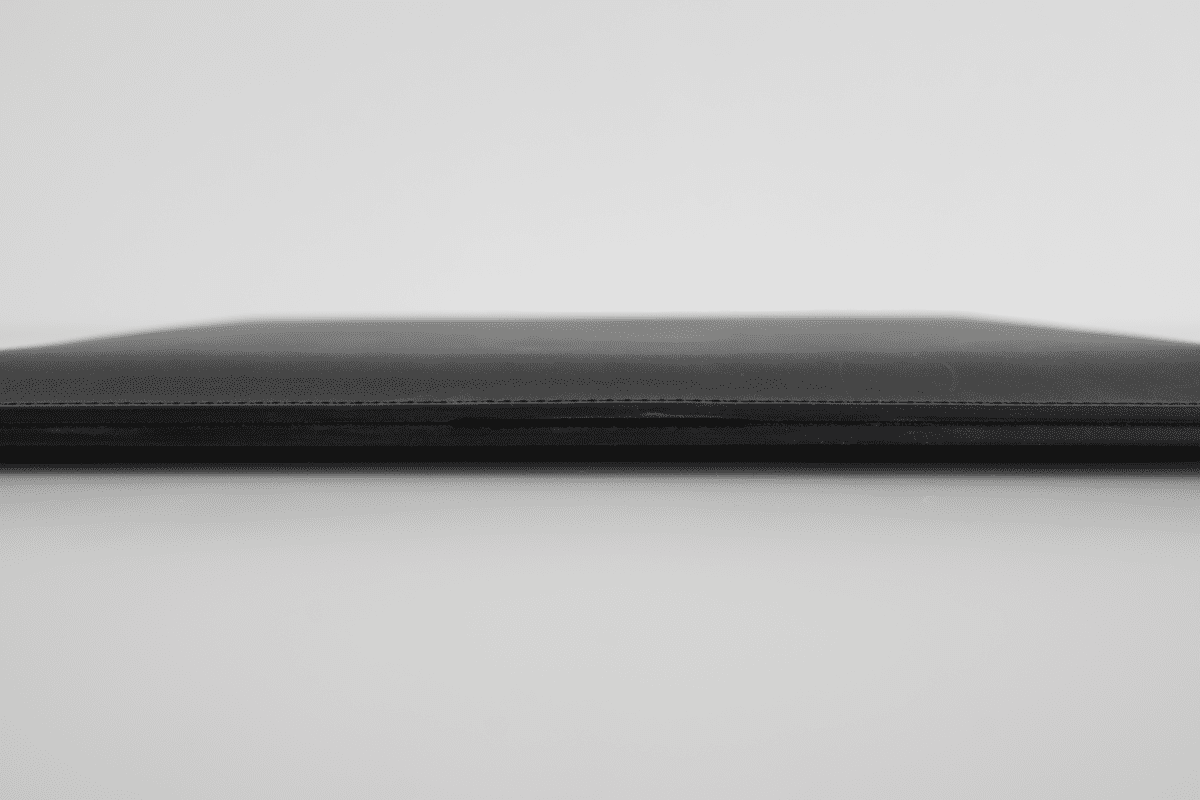 On the top right corner, the case has been shaped to allow a side opening. This side opening does not have magnets but will stay close purely by the stiffness of the material. It'll open up to allow a cable through to charge your laptop while in case. This is perhaps one of the most elegant way I've seen it done.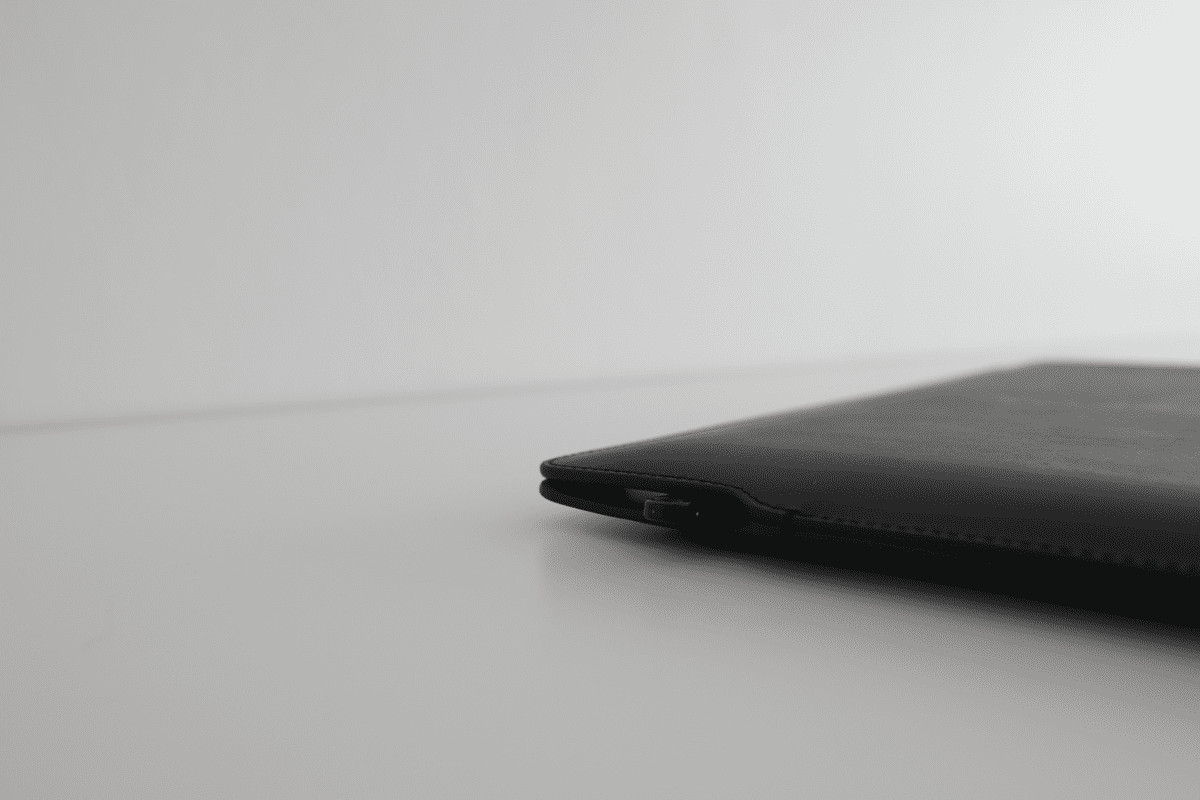 The only downside is that you have to insert your laptop in a way where the USB-C ports line up with the side opening. I usually have my laptop fully juiced so I rarely think about it. I do have a YubiKey that sticks out of my laptop which makes it pretty easy to align it each time.
For those who want to use it on top of a dedicated laptop compartment might find that it might not fit as the sleeve does add extra dimensions around the laptop. For example, it could not fit into the laptop compartment of the GORUCK GR1.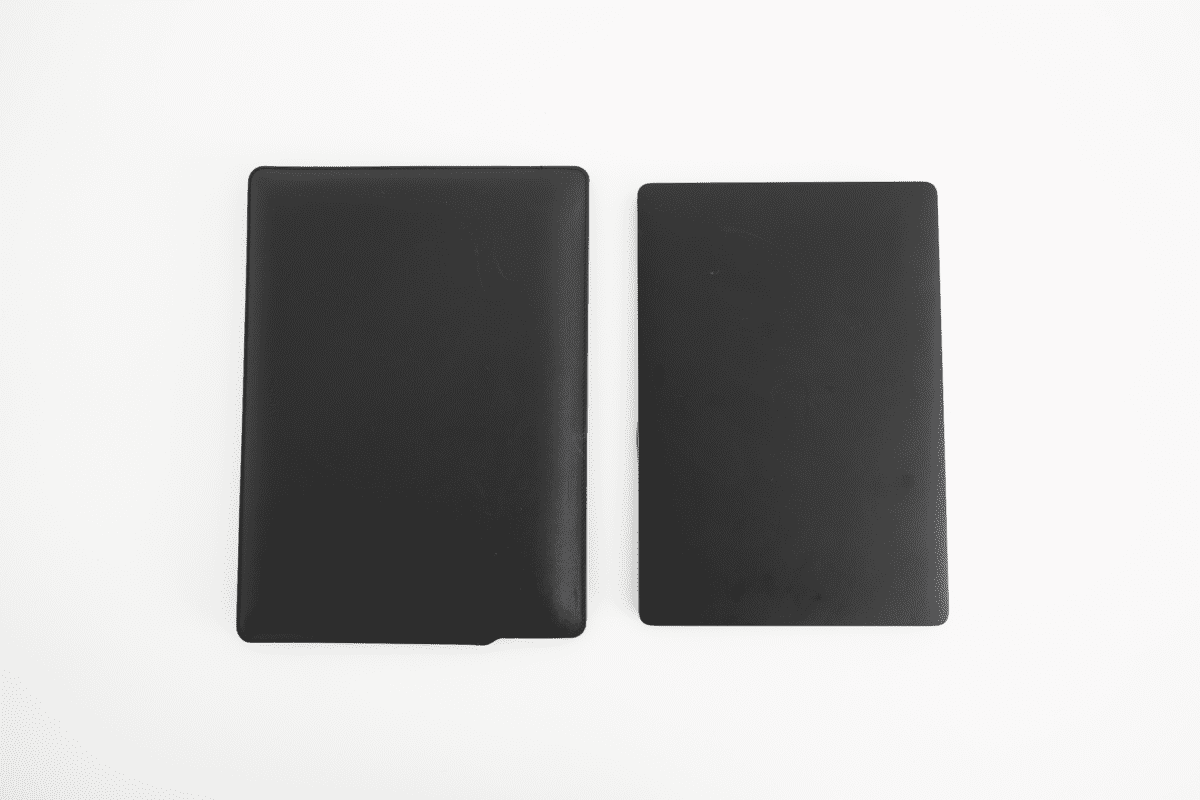 Since the opening is on the long side, you can't pull our laptop out from the opening of your backpack without taking the Laptop Sleeve out or opening a clamshell backpack completely.
Conclusion
The NOMAD Leather Sleeve is a work of art. It is the most beautiful laptop case I've seen. However, this is not for someone who wants something with pockets and compartments. It is designed to be simple, but might be too simple for some.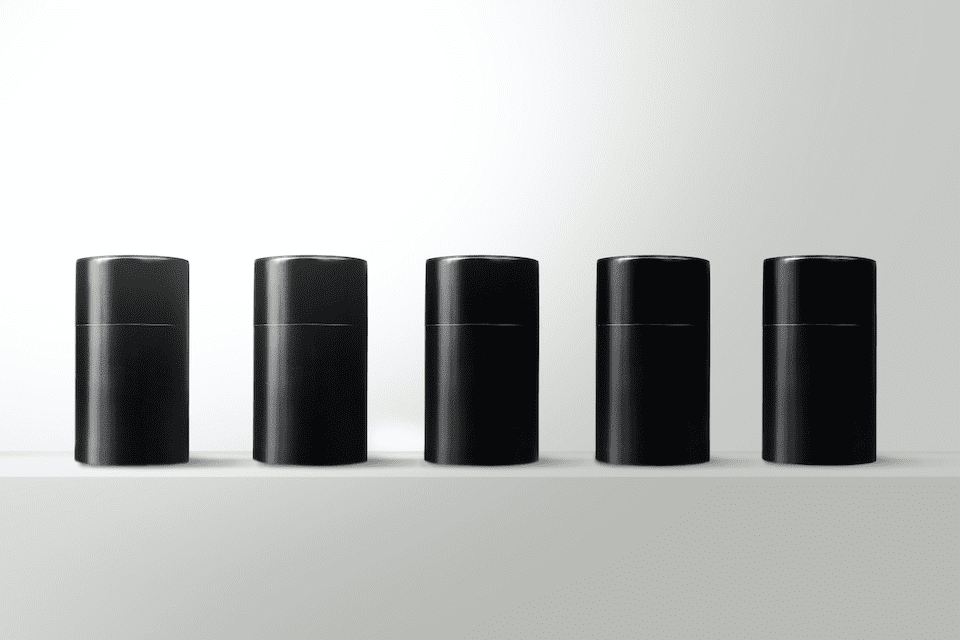 I found a 100 year old company that would create these heirloom quality canisters for me. They are handmade and will keep your tea leaves, coffee beans or anything that you need dry for years to come.
or read review
The price might seem high, but it matches the quality you are getting. This is, without a doubt, the most beautiful laptop case I've ever laid hands on.
Additional Images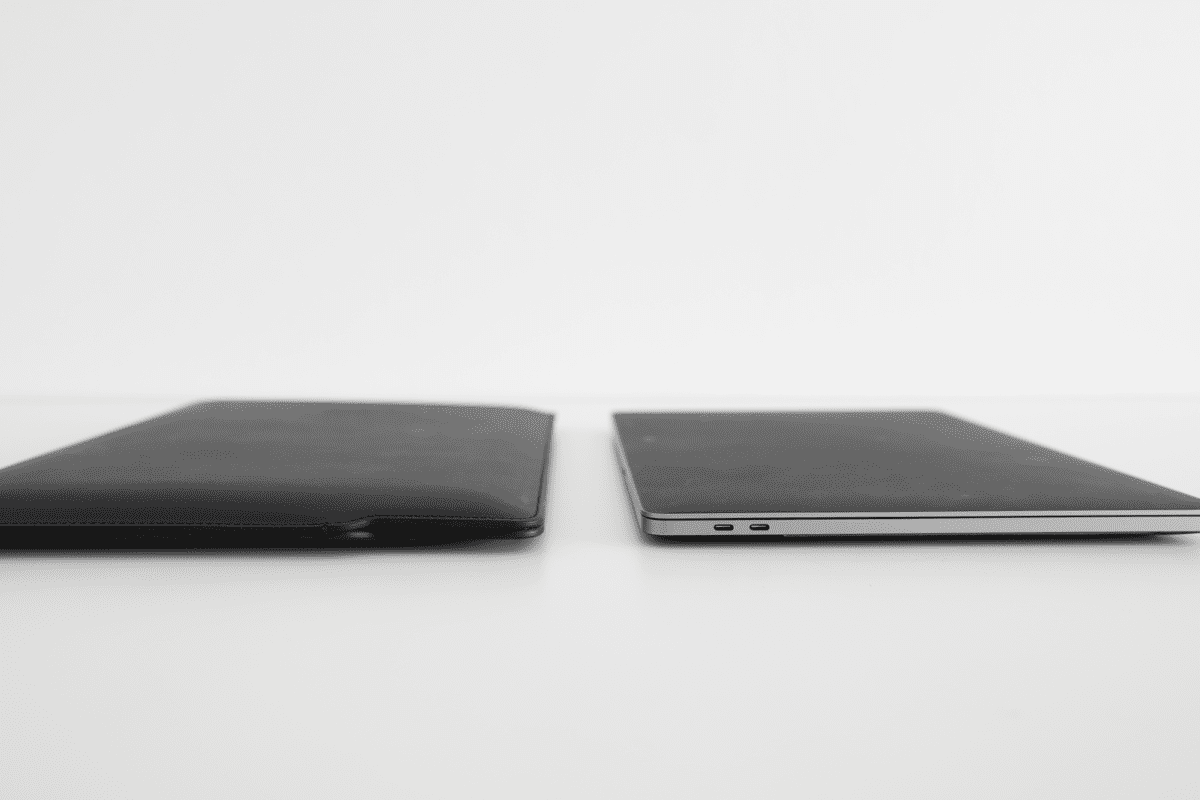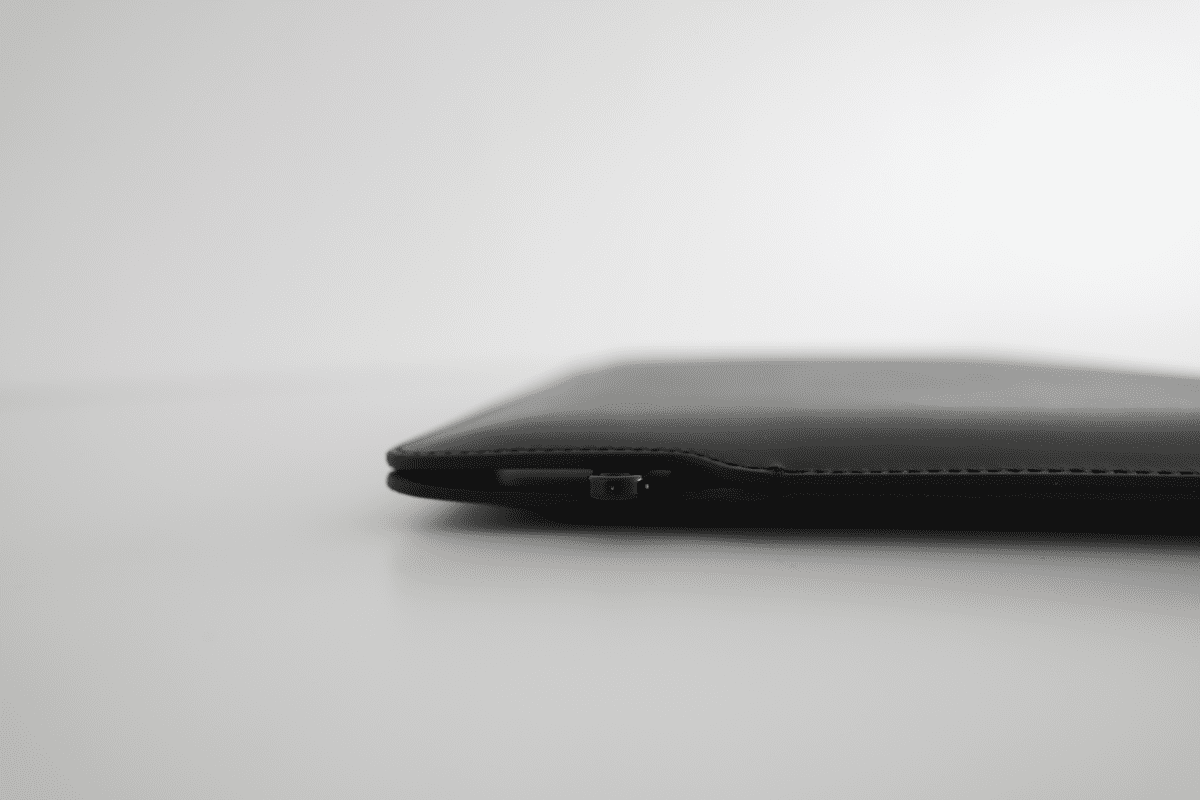 Like this review? See all of my in-depth reviews.
Also, consider supporting me by being a Patreon. Every cent given will go back into improving the content of this website.