This website is made possible by readers. I may earn a small commission when you buy through the links in this article at no extra cost to you. Learn more.
Details
Price $50 on aersf.com ($65 for X-Pac version)
Dimensions Length: 9″ (23 cm), Width: 6″ (15 cm), Depth: 3″ (8 cm)
Volume 1.8L
Weight 0.7 lbs
Overview
In my short thirty-something years on this earth, I've developed relationships with several brands. Momotaro was one of my favorites in my denimhead phase. Supreme took over my life when I was hooked on streetwear. Now, in what I would like to consider my final phase, Aer is one of the brands that I have an affinity with.
As I try different products and go through different life experiences, I've started to have a good idea of my preferences.
I love things that look understated but sleek at the same time. I love things that look simple but work. I love minimalistic, intuitive designs. It should be easy to tell why I love Aer.
For those who haven't heard of Aer (you are in the wrong neighborhood), they are a sleek-as-hell SF-based bag brand that makes beautiful backpacks. Aer stands out for its design, while brands like TOM BIHN and GORUCK are known for their durability.
The craftsmanship and durability of their products don't lose out, but their design really puts them a step above the rest.
I have quite a few products from Aer and what really seals the deal is how consistent they are. Even without the brand tag, you can tell if a product is by Aer. As I review various backpacks and cubes from Aer, I could tell that my expectations go way up when I review Aer. Aer's products are always so pristine and well-thought-out, even down to the little details, that I struggle to fault.
The same is to be expected with Aer Cable Kit 2.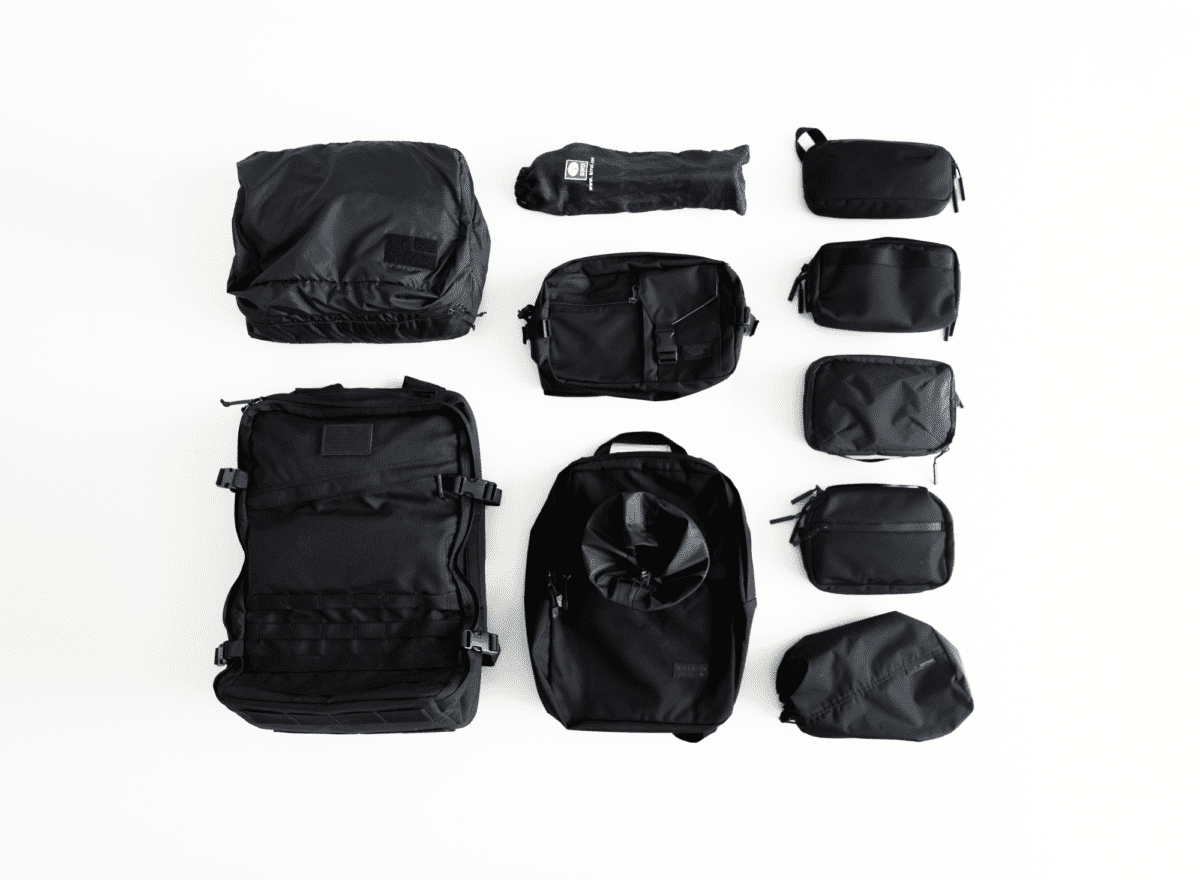 Style
The Aer Cable Kit 2 comes in two versions—a regular one and an X-Pac version. The X-Pac one, costing $15 more, is without a doubt the more premium choice.
There are few tangible benefits to X-Pac when it's on a pack that's sitting inside your backpack. But, like me, some obsesses enough on that subtle criss-cross pattern to be willing to fork out the extra.
Material-aside, the Cable Kit 2 carries much of the usual Aer design sensibilities. The quiet and reserved but strong aesthetics make it suitable for most preferences.
But no one likes ads, so I got rid of them. If my articles helped you, I ask for your support so I can continue to provide unbiased reviews and recommendations. Every cent donated through Patreon will go into improving the quality of this site.
The Cable Kit is completely black, which is the only color option available, not that I am complaining. The only tinge of detail is in the lightly patterned zipper pulls and Aer logo in Bauhaus Helvetica logo.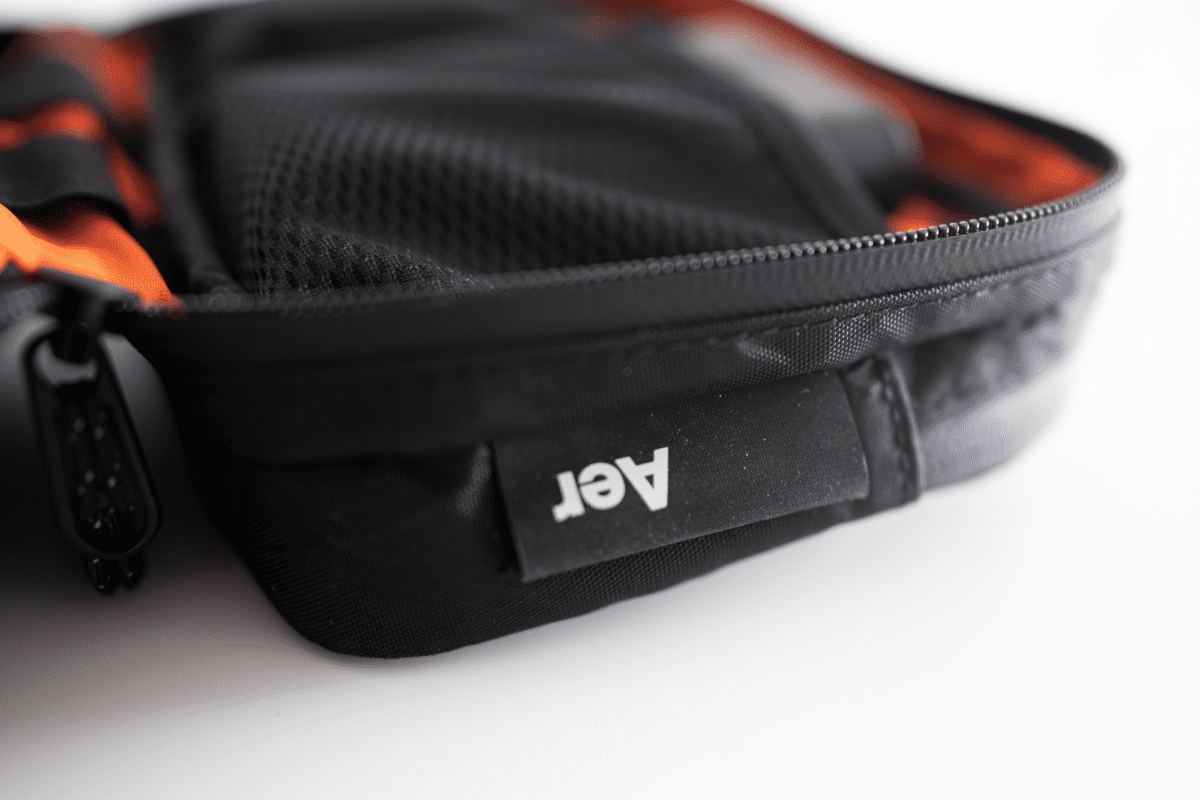 Speaking of branding, the only other piece of visible branding is the nearly-invisible debossed Aer logo on the zipper pulls.
The 1.8L capacity Cable Kit looks relatively large. Unlike something like the Aer Slim Pouch, the Cable Kit 2 is a cube with a base large enough to stand on its own no matter how you put it down.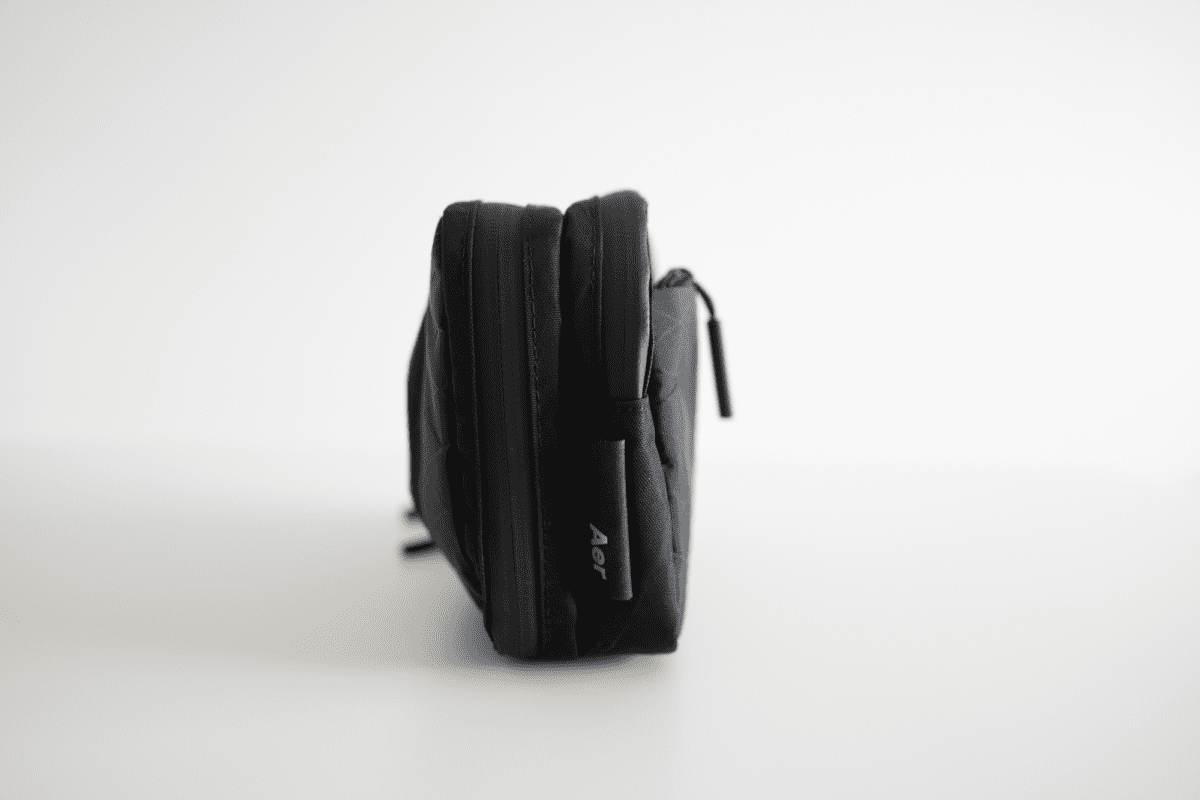 The front side of the Cable Kit has cinching on each corner to create additional space towards the center. Depending on how filled the compartment is, the front could sometimes look indented.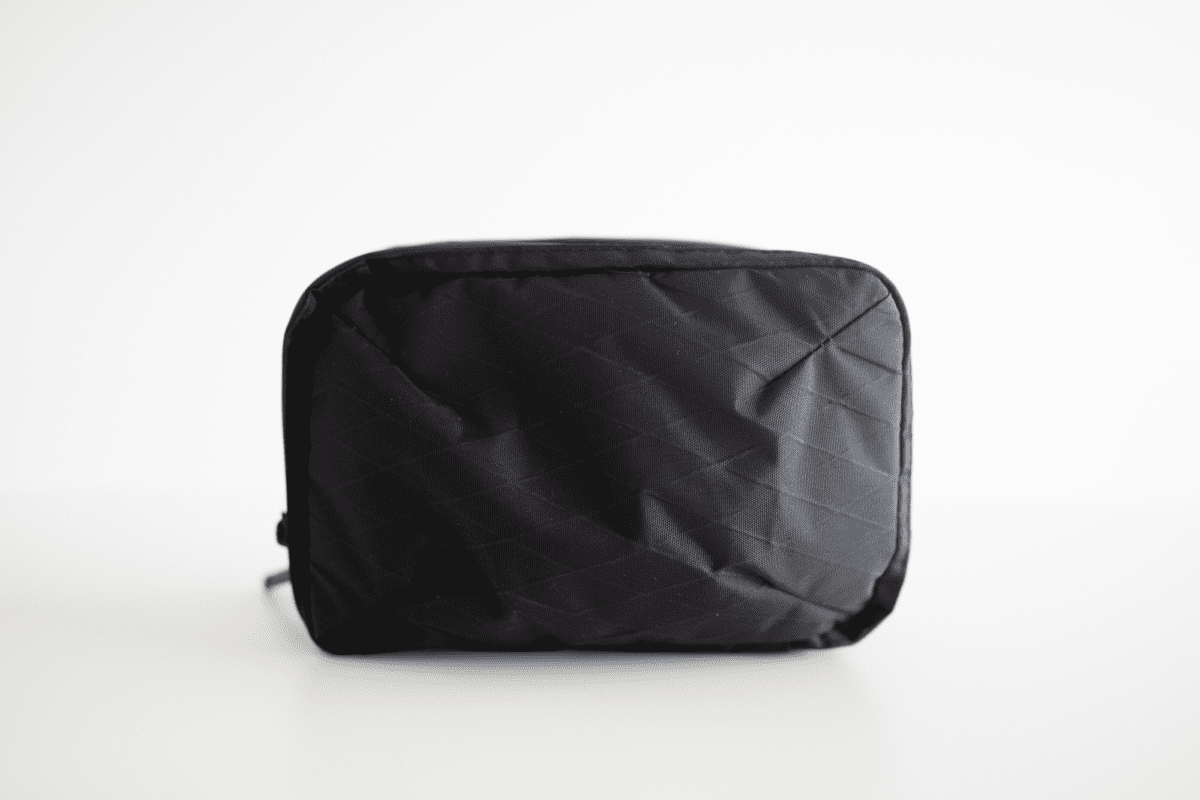 The zippers used are the tape-seamed kind which adds to the premium aesthetics. Functionality aside, tape-seamed zippers always look better.
There is little to dislike about how the Aer Cable Kit 2 looks. The moment you take it out of your Aer Travel Pack 2 and put it onto the table at Starbucks, you are going to draw some attention despite how understated it looks.
Material
The Cable Kit 2 comes in two material options, an 840D nylon and a VX-42 X-Pac option.
While X-Pac has different versions, like the VX-21 on the Tortuga Outbreaker, the VX family of X-Pac fabrics are four-layer laminates. The main difference between each version is the denier count of the top layer. The VX-42, which the Cable Kit 2 uses, has the following layers.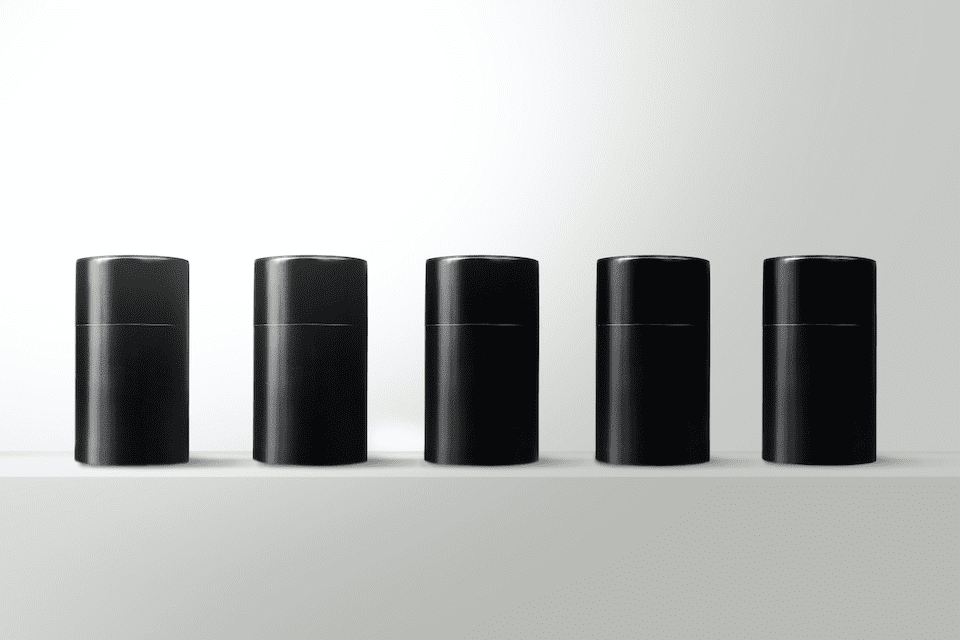 I found a 100 year old company that would create these heirloom quality canisters for me. They are handmade and will keep your tea leaves, coffee beans or anything that you need dry for years to come.
or read review
420D nylon with DWR and UV resistant coatings (hence the 42 in the model name)
Black polyester "X-Ply" (Also what gives the criss cross pattern)
0.25 mil (that's 0.001″) PET film
50D polyester taffeta backing
It says something when the Cable Kit 2 has twice the denier count of a workhorse bag like the Tortuga Outbreaker.
In my experience with multiple X-Pac products, like the CODEOFBELL X-Pak, X-Pac offers crazy water resistance without durability loss. Aer has probably decided on the X-Pac to protect the electronic accessories against the rain.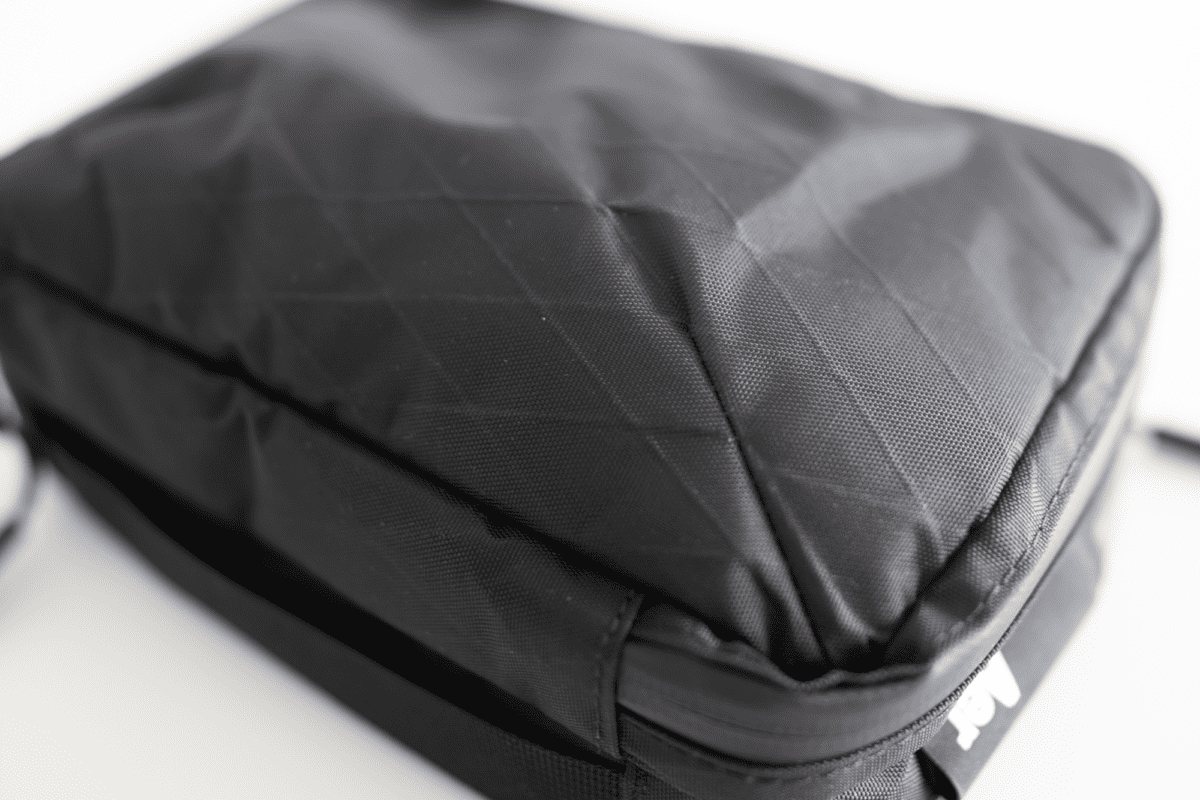 Together with the best-of-the-best, YKK Aquaguard zippers from Japan, you could tell that Aer was trying to keep water out. While it does come with a handle, I can't really imagine myself carrying it on its own outside my backpack. So, for me, water-resistant materials might be best protecting against inner-bag spills.
The plastic hardware, which I can only find on the zipper pulls, is by Duraflex. On those same zipper pulls are subtle reflective stripe patterns to increase visibility on the otherwise black hole of a pouch.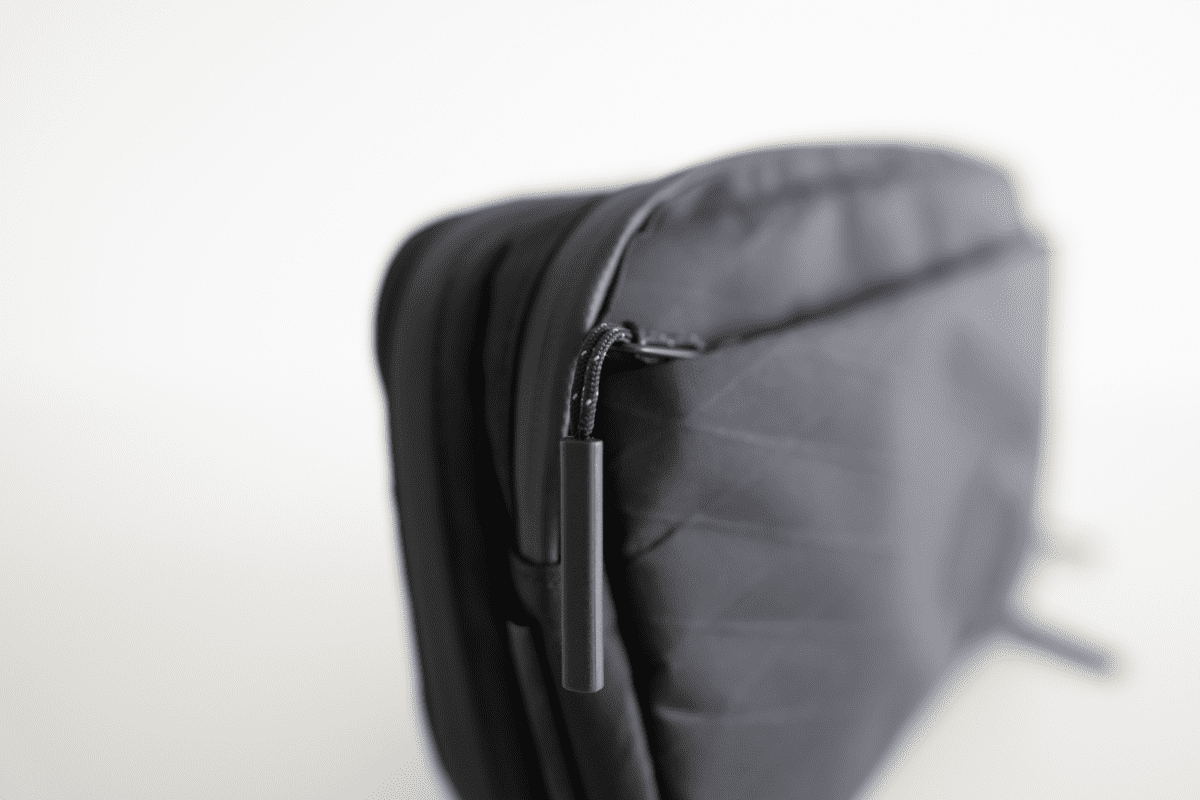 Organization
For pouches like this, the organization is the key deciding factor for most. After all, you want a pouch that could fit the things you want it to, yet, shouldn't have too many pockets that you won't use.
The Cable Kit 2 has three main compartments.
Front Compartment
The front pocket is a pocket that can be opened like a clamshell. On the flap side, there are two pockets.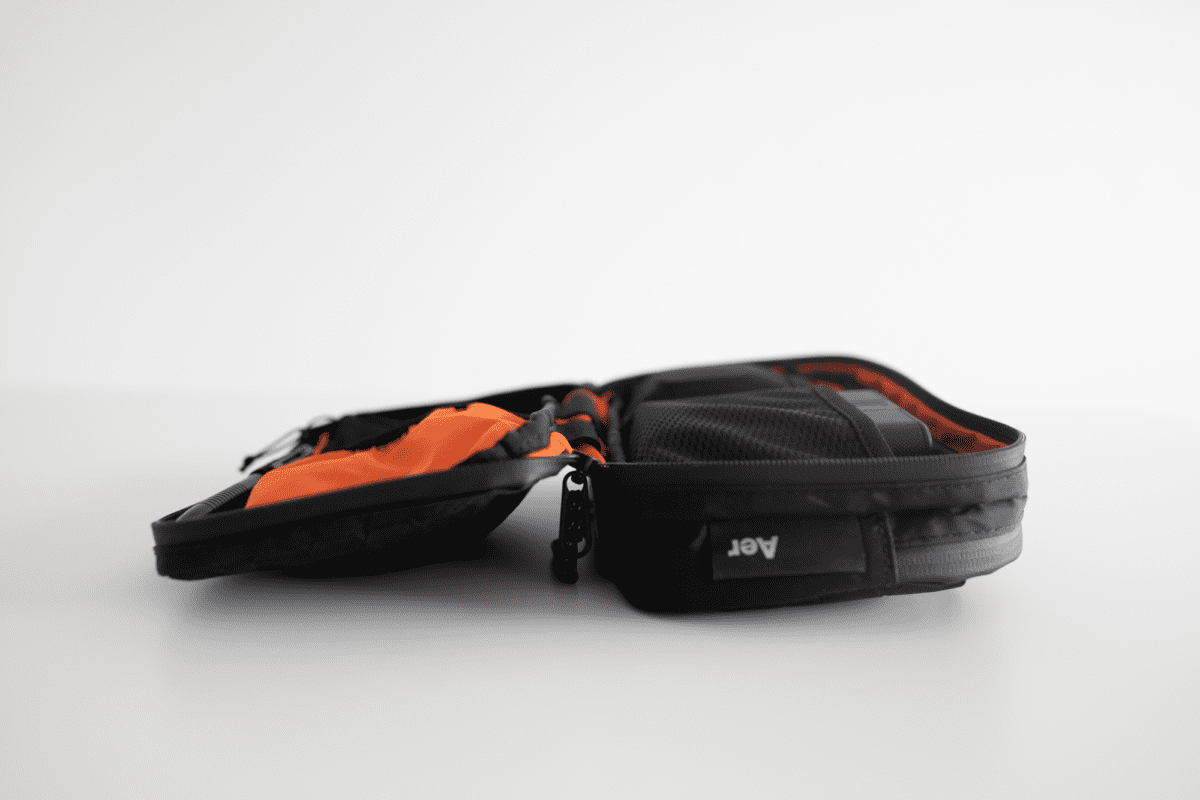 There's a slot on the bottom, which is the perfect size for a Mac charger or mouse. Since it's pretty spacious, I love just dumping wires in here without rolling them up neatly.
Above the slot is a zippered, almost opaque mesh pocket. I use this pocket to keep my three-inch USB-C to Lightning and USB-A to Lightning cables.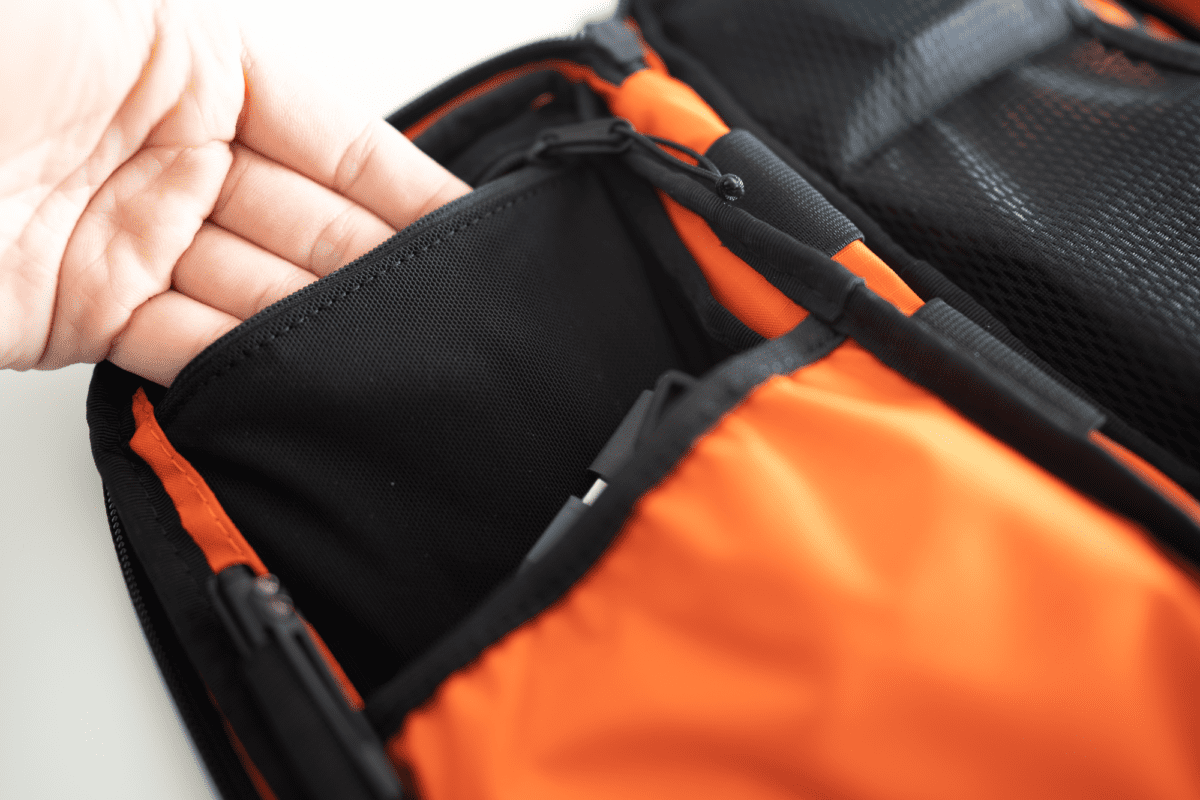 There is also an elastic loop here for a pen. There are also two similar elastic loops long the hinge of the flap for more pens or cables.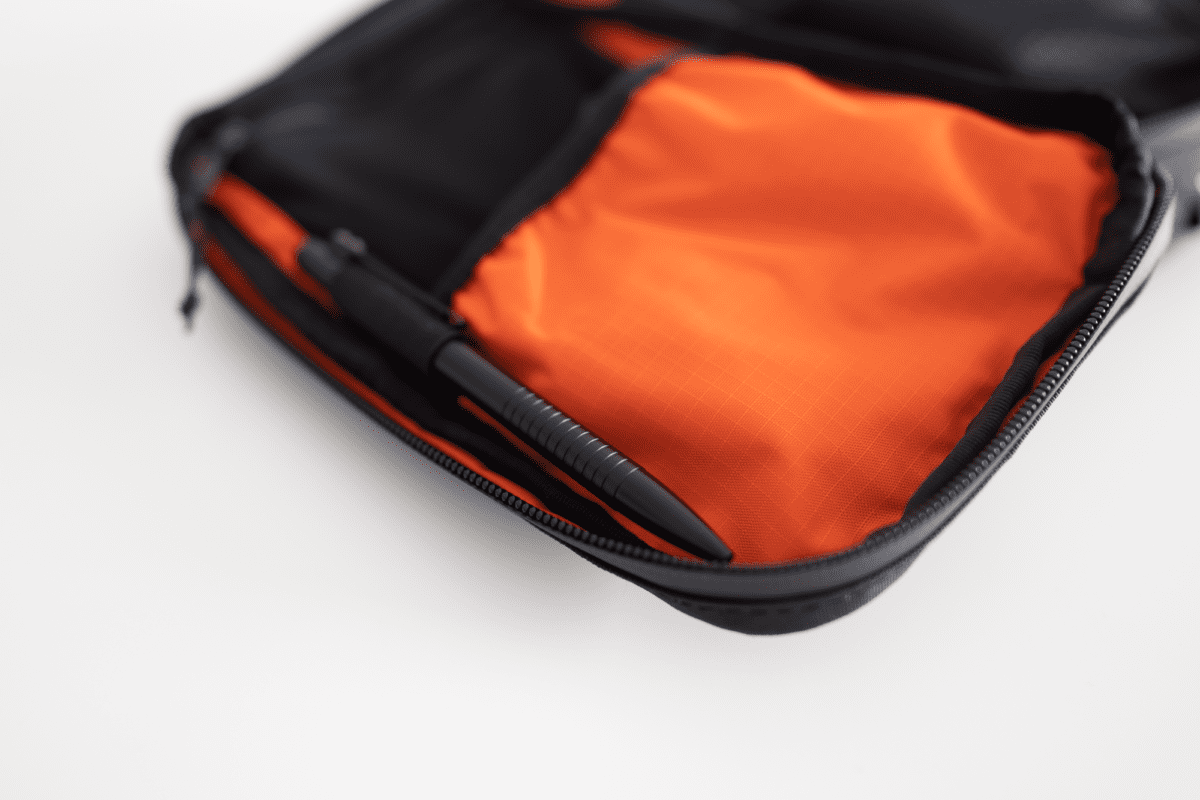 Across, there are two mesh slots, one twice the width of the other. The smaller one was the perfect size for my RAVPOWER 61W Charger. I put my NOMAD Powerpack into the larger one. The width of these slots can be deceiving, and they are not 3D pockets; therefore, I can only fit my NOMAD Powerpack vertically despite looking like it can fit horizontally.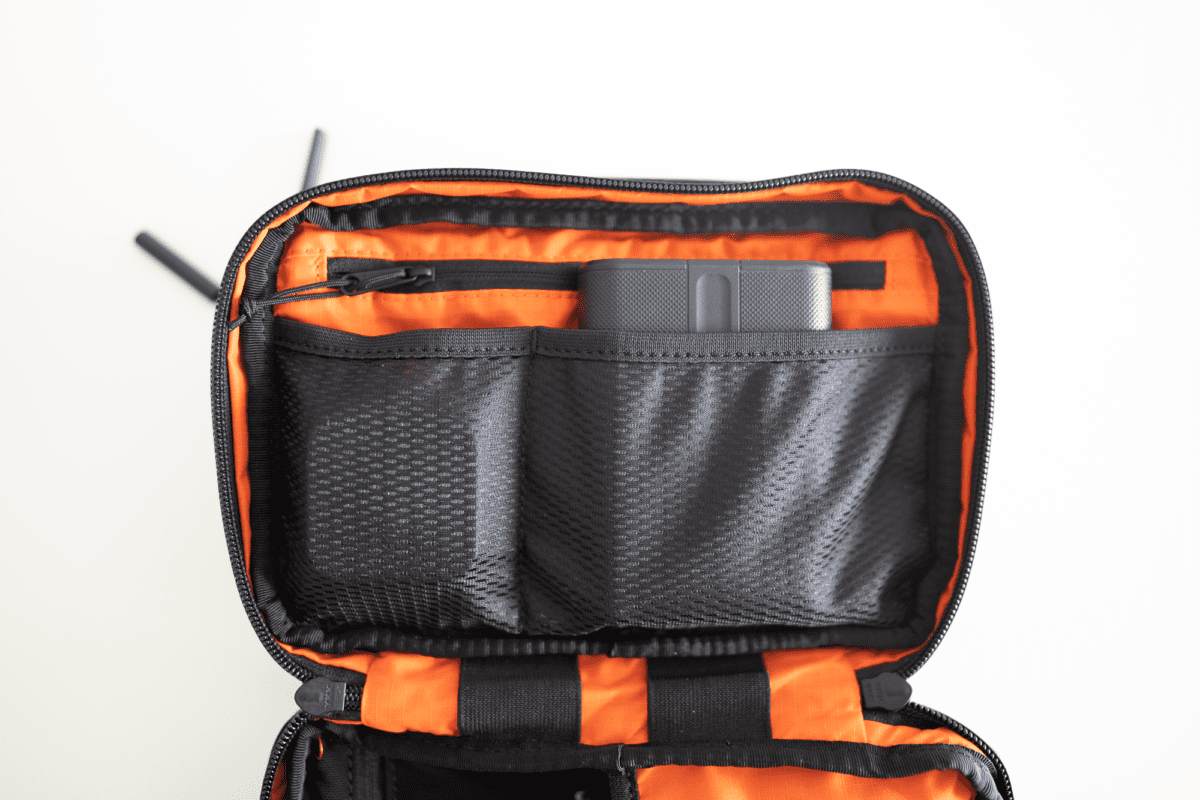 Behind these two slots is a zippered pocket. The pocket lining is a felt-like material making this pocket ideal for something you want to protect from scratches, such as a second mobile device.
Middle Compartment
The middle compartment is relatively simple. It has two slots, similarly sized to the mesh ones in the front compartment, just that these were not mesh.
There is also an Aer logo and Dimension Polyant, the makers of X-Pac, brand tag in here.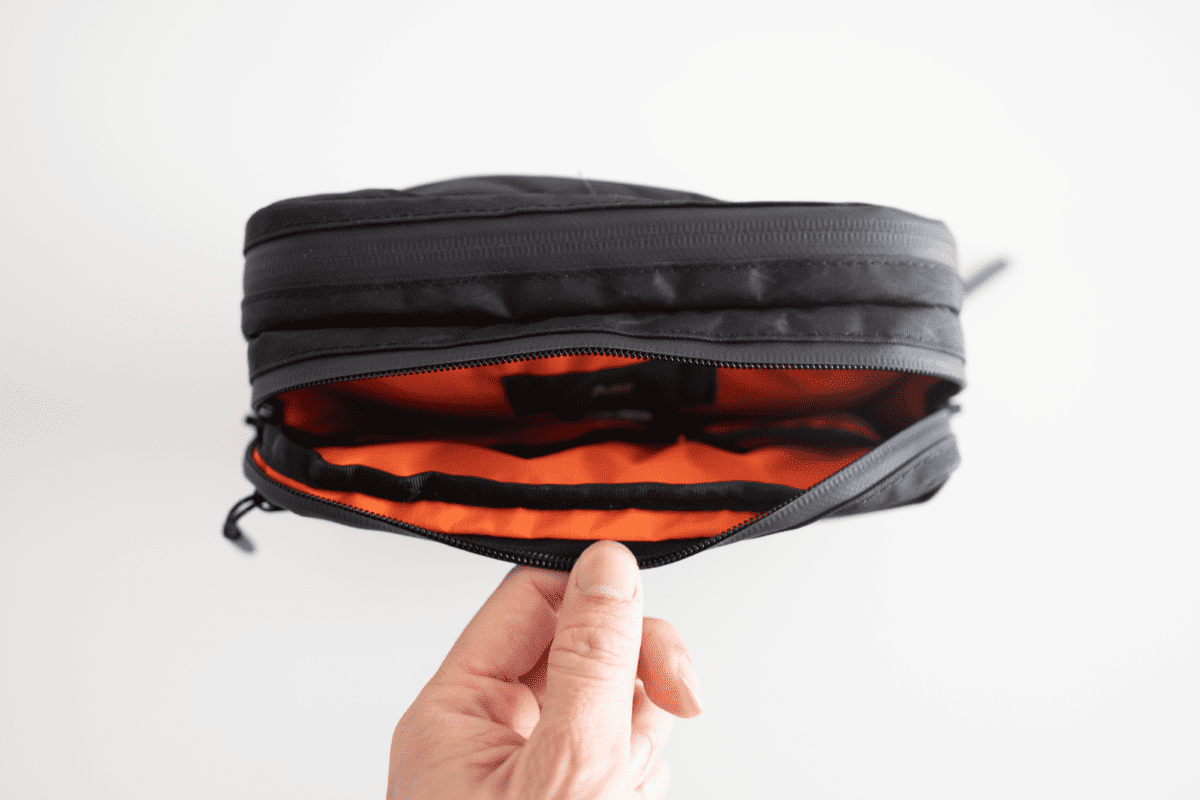 This compartment looks to be a catch-all but is, at the same time, relatively narrow. I rarely use this slot, but sometimes put a spare mouse in here.
Quick Access
The quick access is a simple compartment. It sits lower than the zippers on the top of the Cable Kit. I use this mainly for my Apple AirPods in the NOMAD Active Rugged Case.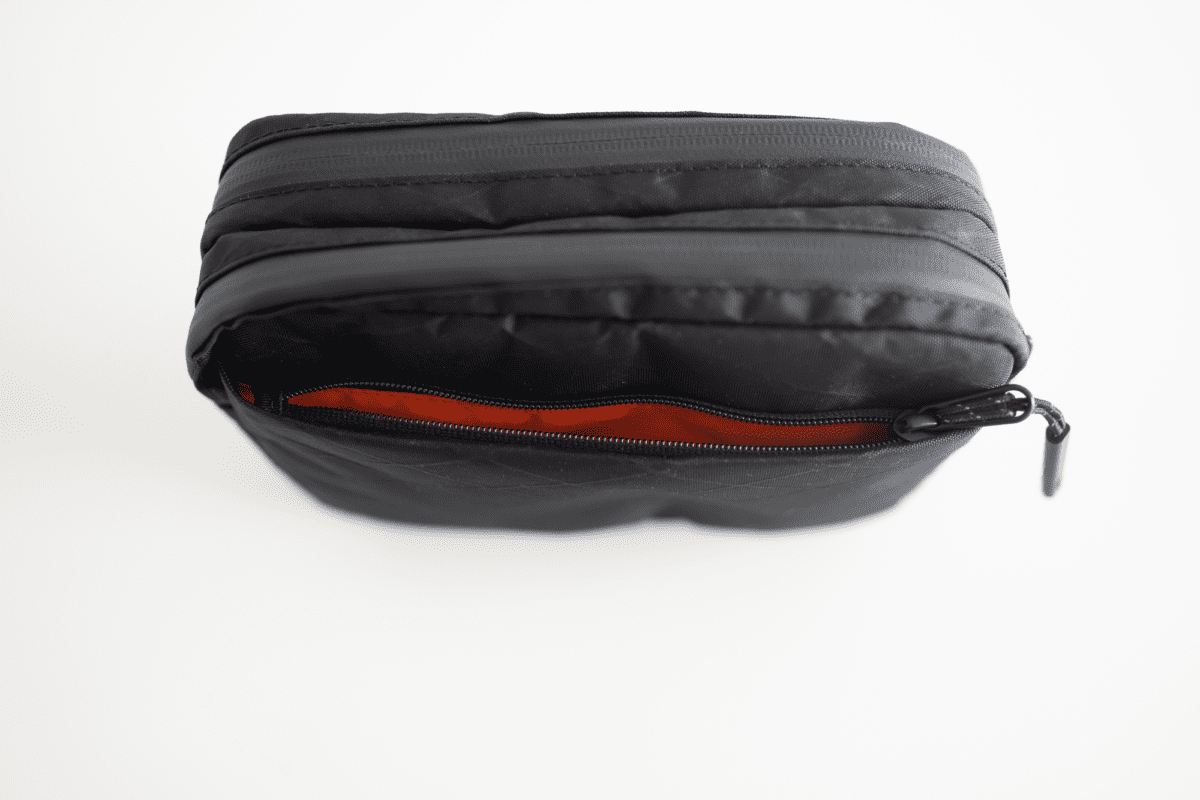 Usage
The Cable Kit 2 is a very straightforward piece of gear. Most of your digital nomad arsenal is going to be in the front compartment. Plop the Cable Kit 2 down on your table and open up the front compartment, clamshell-style. Now, you are ready to work.
The middle compartment, to me, seems like a good spot for backup devices that you don't usually need.
As there is a handle along the bottom of the Cable Kit, I try to put it in my backpack zippers facing down, so I can pull it out once I grab the handle.
Even though I have been using the Cable Kit 2 for just a few weeks now, I can tell from my experience with Aer and the materials used that it's going to last for a long time. Especially as a piece of gear that will sit in your backpack most of the time, it's not going to see the amount of abuse or abrasion that's even going to put a scratch on it.
Aer Cable Kit 2 vs GORUCK Wire Dopp
These are two highly popular pouches for taming your electronics and cables, but which is better?
Organization
These two products were clearly made for a different types of people. Aer has been known to provide thoughtful organization for their backpacks and packs.
GORUCK, on the other hand, likes to give you one giant space to make it your own with cubes and pouches like on the GORUCK GR1. The same idea goes for the Wire Dopp.
The Wire Dopp is essentially three pockets for you to dump whatever you want into it. Sure, you might run into a tangled mess trying to pull a cable out, but at least you can see where everything is, and there is minimal wasted space.
The Aer Cable Kit 2, on the other hand, has slots and zipper pockets to compartmentalize your kit. However, most of us would not be able to use every single slot and pocket perfectly, resulting in some wasted space.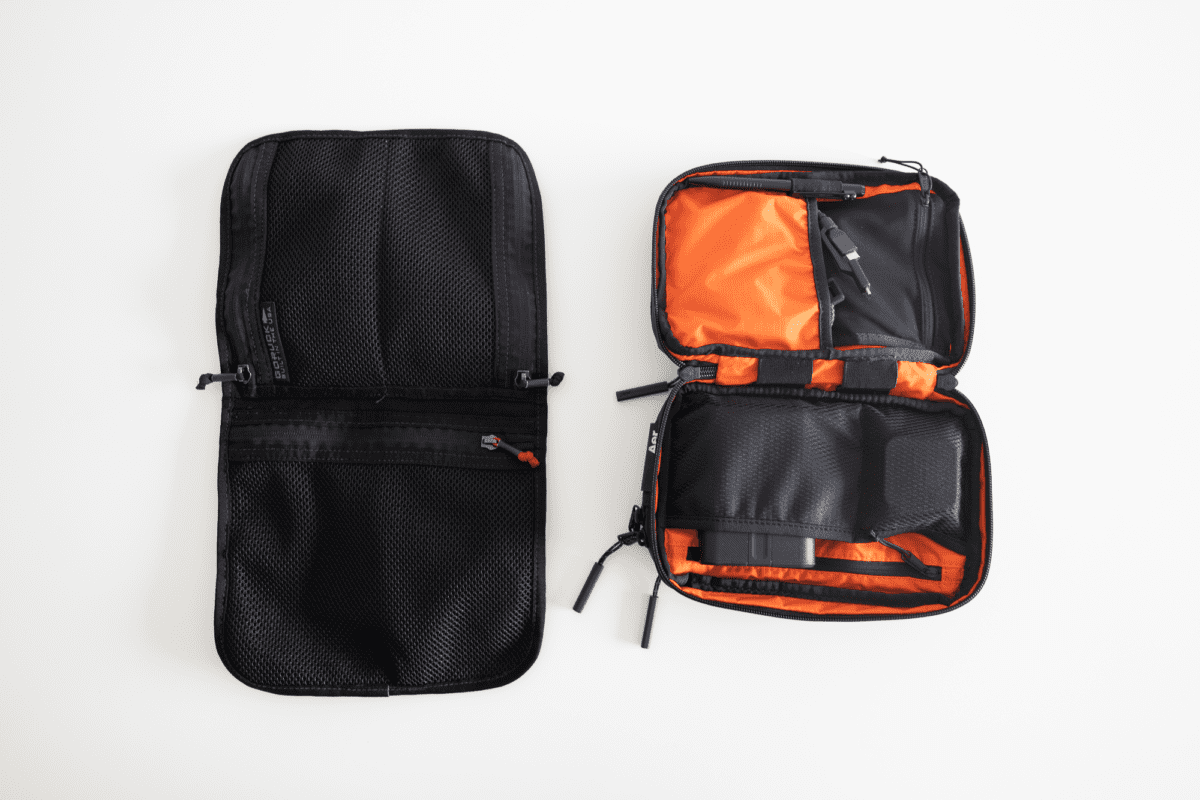 Style & Materials
The materials are different, VX42 X-Pac vs. 1000D Cordura. Both materials, especially for this use case, will probably outlast you. There won't be any differences that you can feel with durability, so your choice comes down largely to aesthetics.
Aer is definitely the clear winner in terms of aesthetics. It has a classy, pristine feel that oozes premium-ness. The Wire Dopp, on the other hand, has that military look that is the signature of the GORUCK brand.
Both are far from ugly, so it's down to whether you will value the aesthetic of something that's going to sit inside your backpack.
Cost
The Aer Cable Kit is twice the cost of the $25 GORUCK Wire Dopp. With more pockets and organization and many custom-designed parts, the cost of the product goes up along with the more expensive material.
Whether it is justified depends on how much you value the design and how well you think the organization will work for you.
Conclusion
As with the other products in Aer's lineup, the Aer Cable Kit 2 is a highly polished, insanely stylish piece of gear. It is, as expected, slightly more expensive than other such pouches, but not overpriced.
Many, like me, who can appreciate the design and attention to detail to a piece of gear they use every day, would have no problem justifying that slight premium.
Additional Images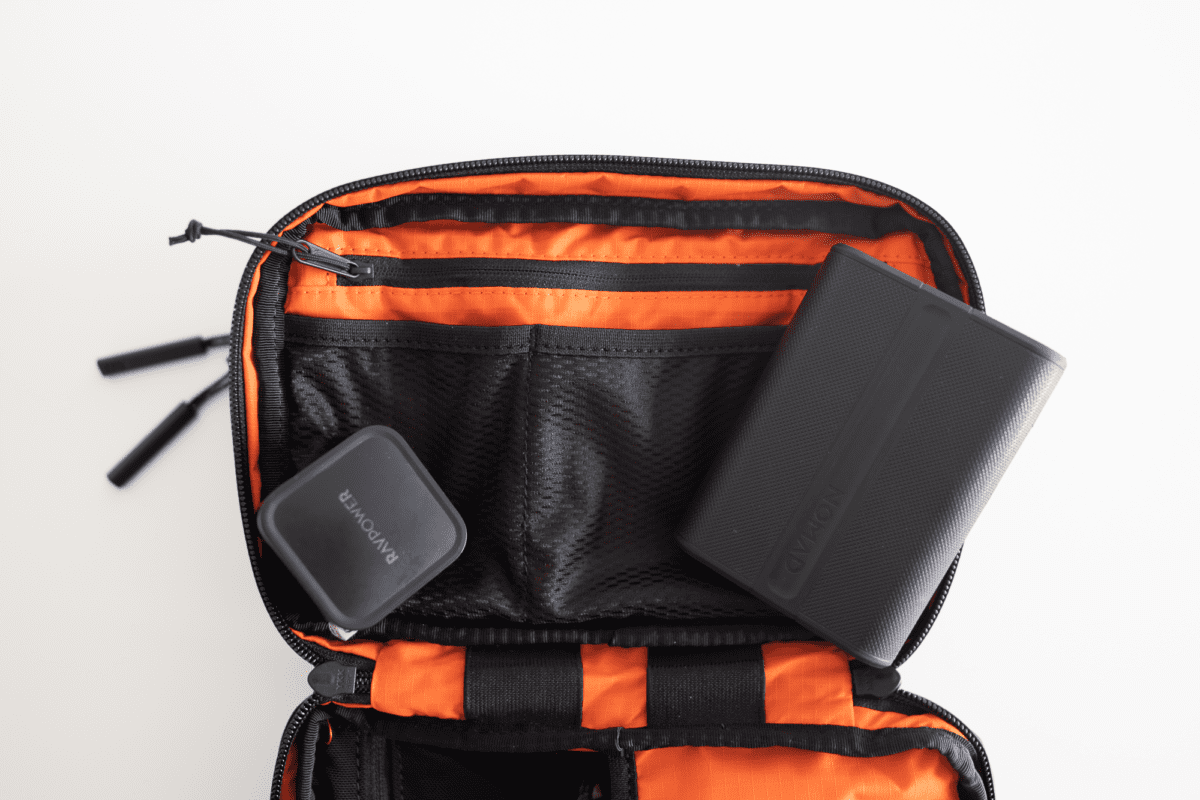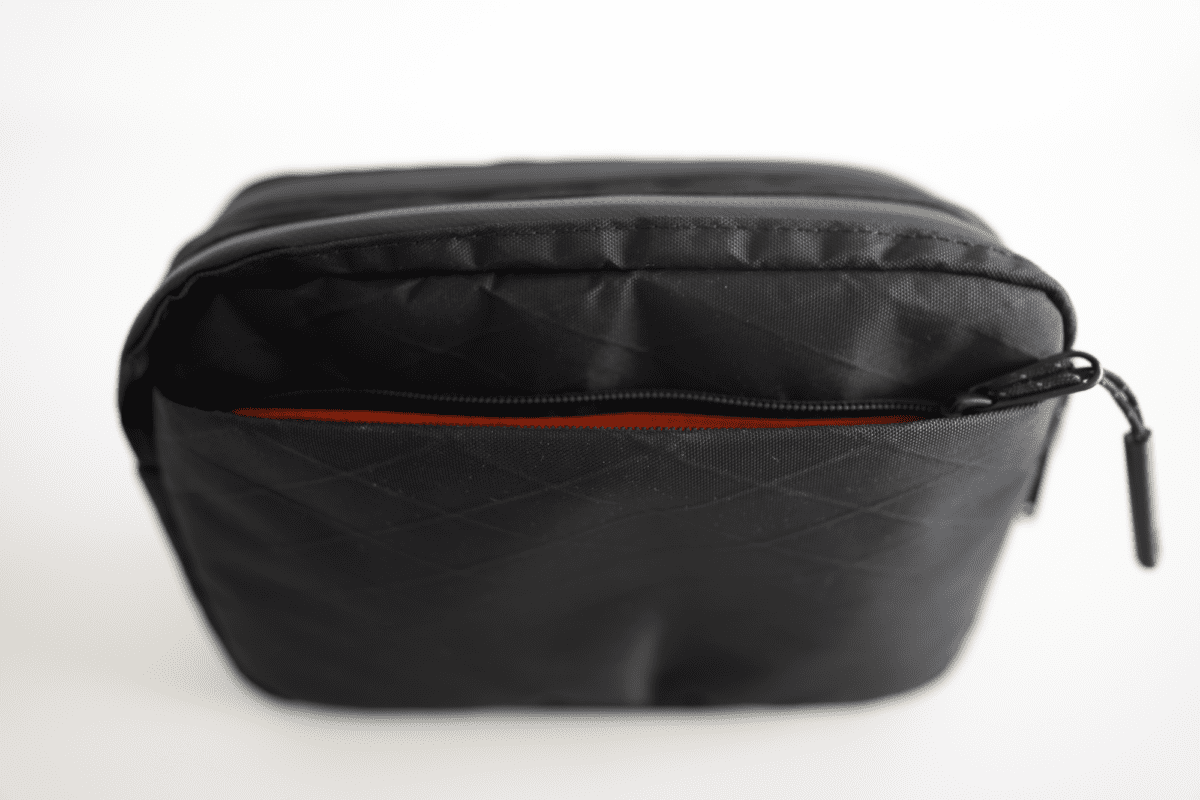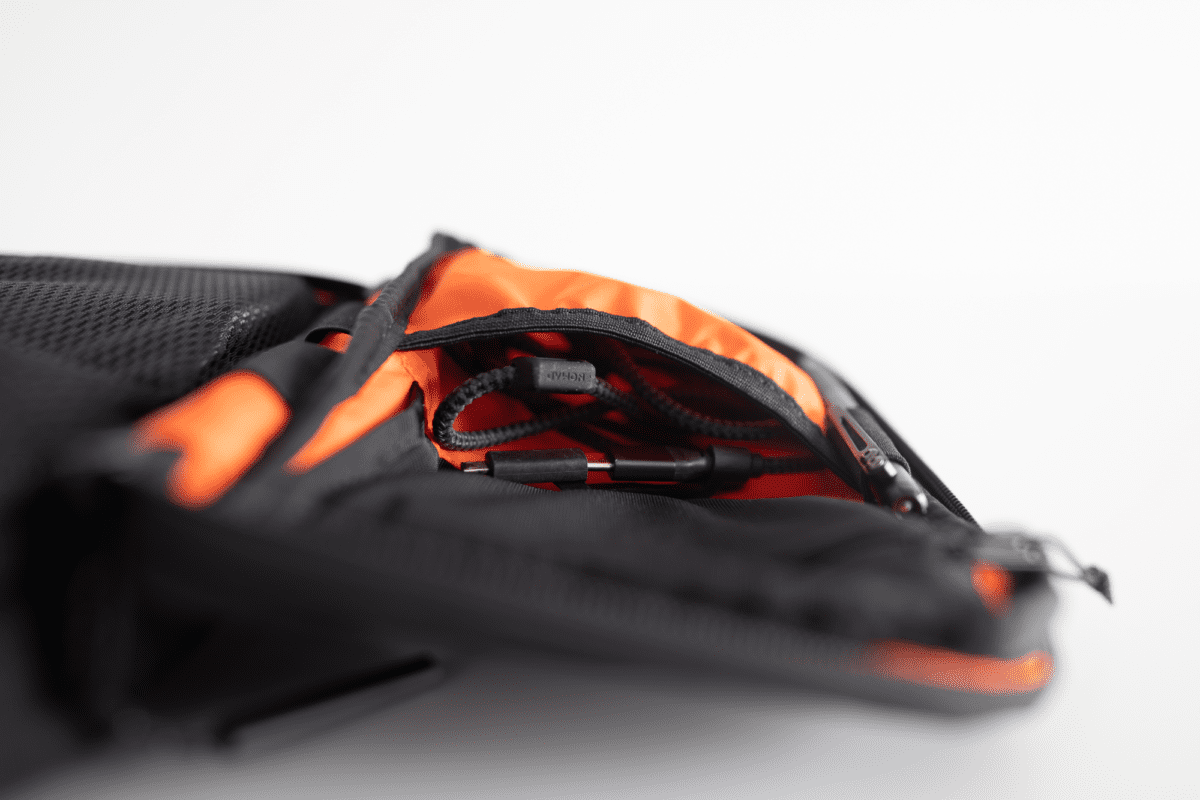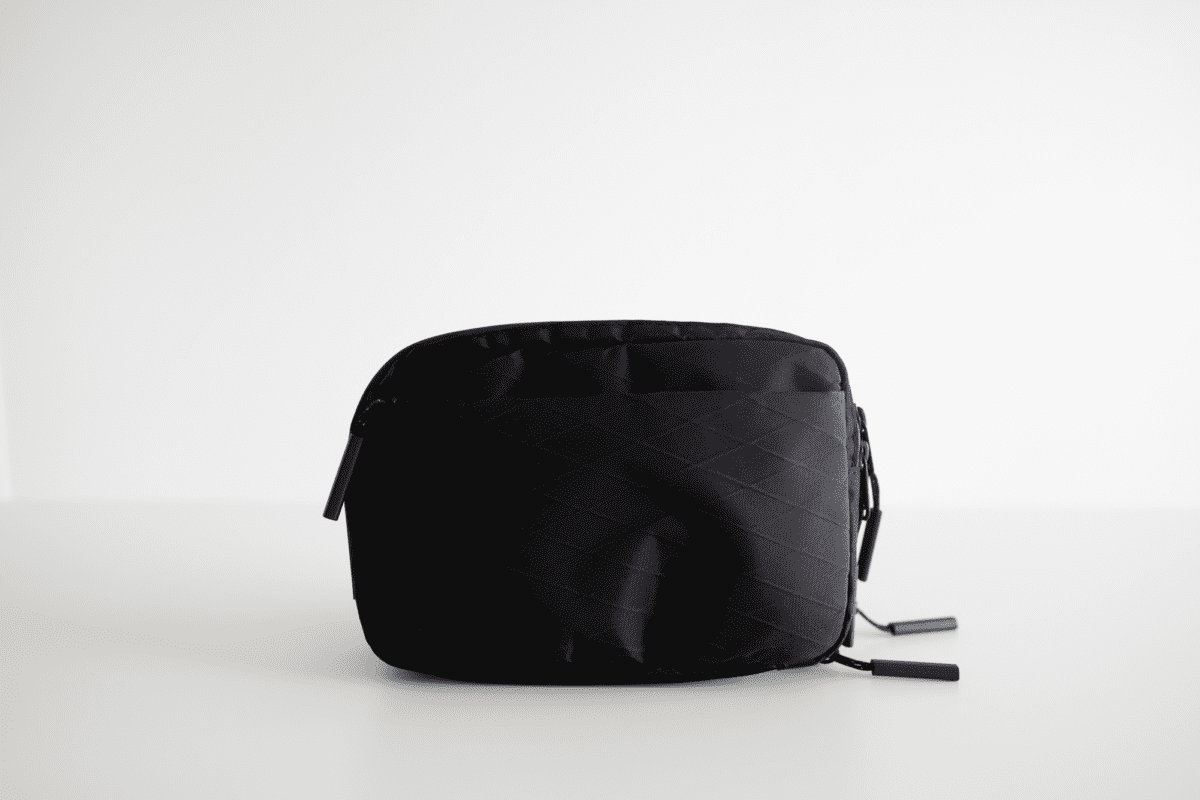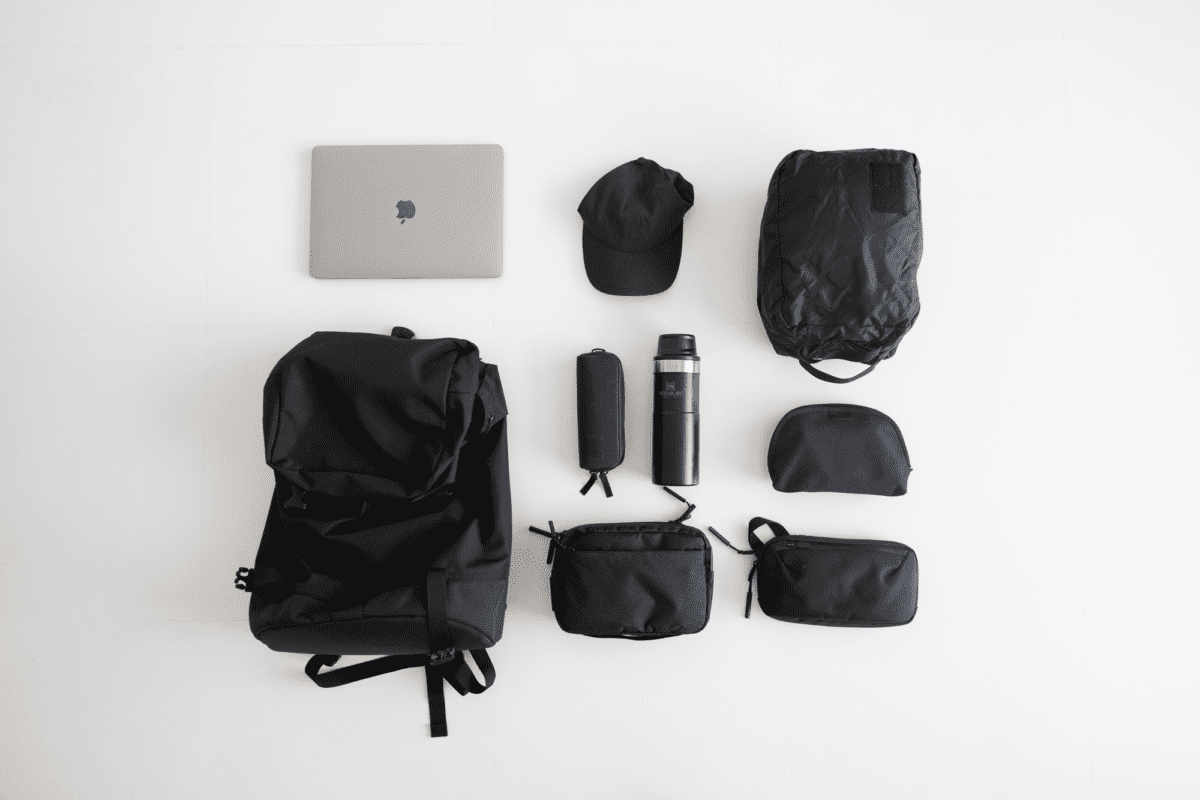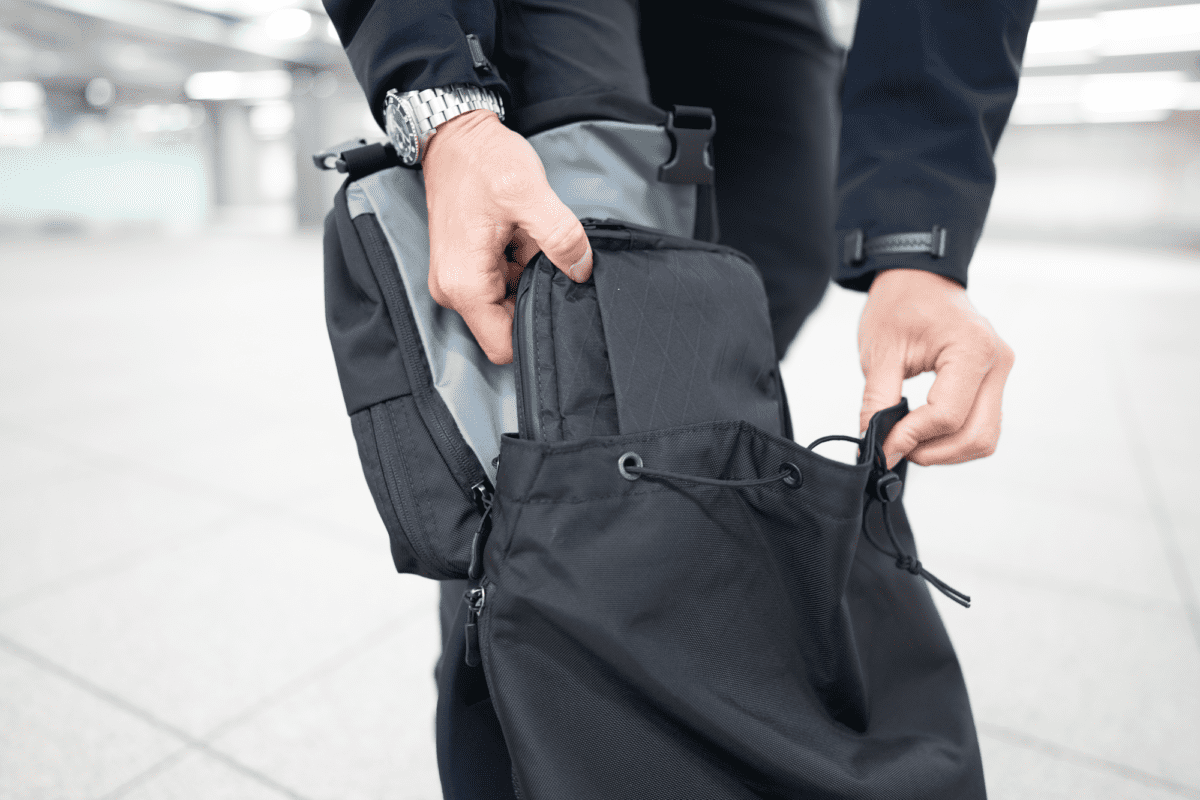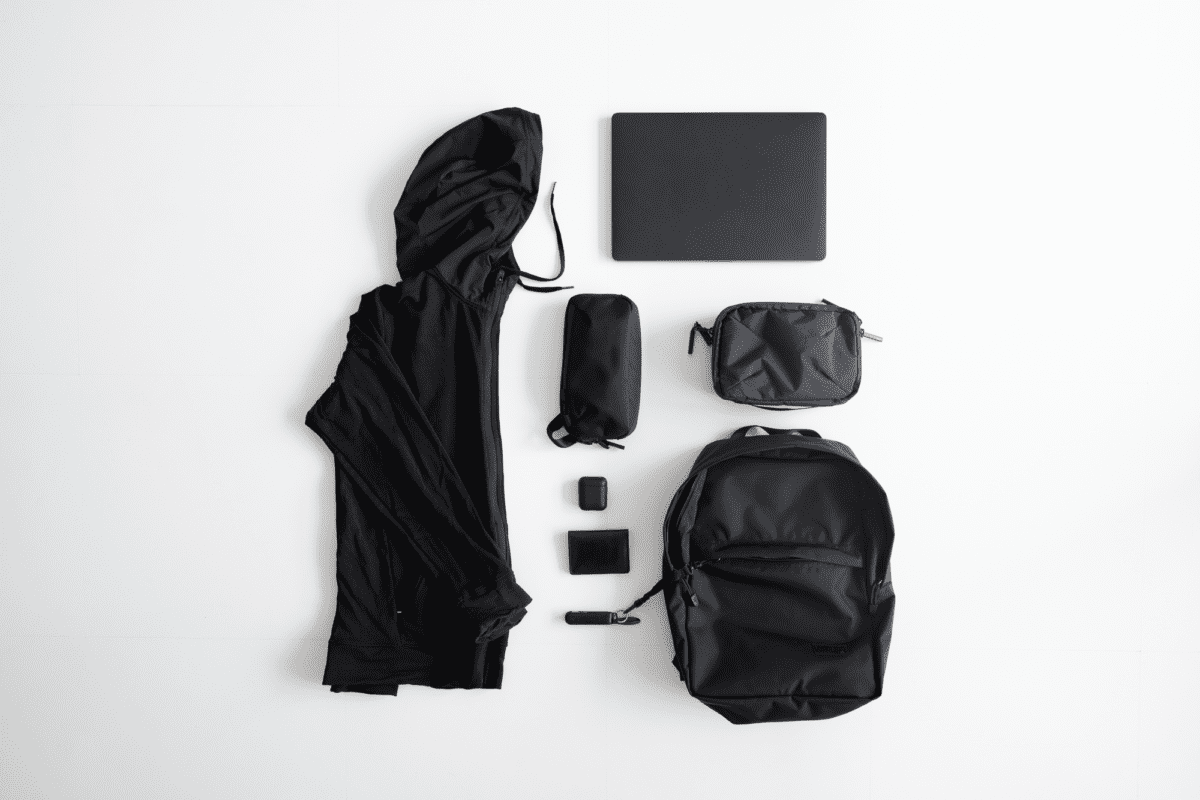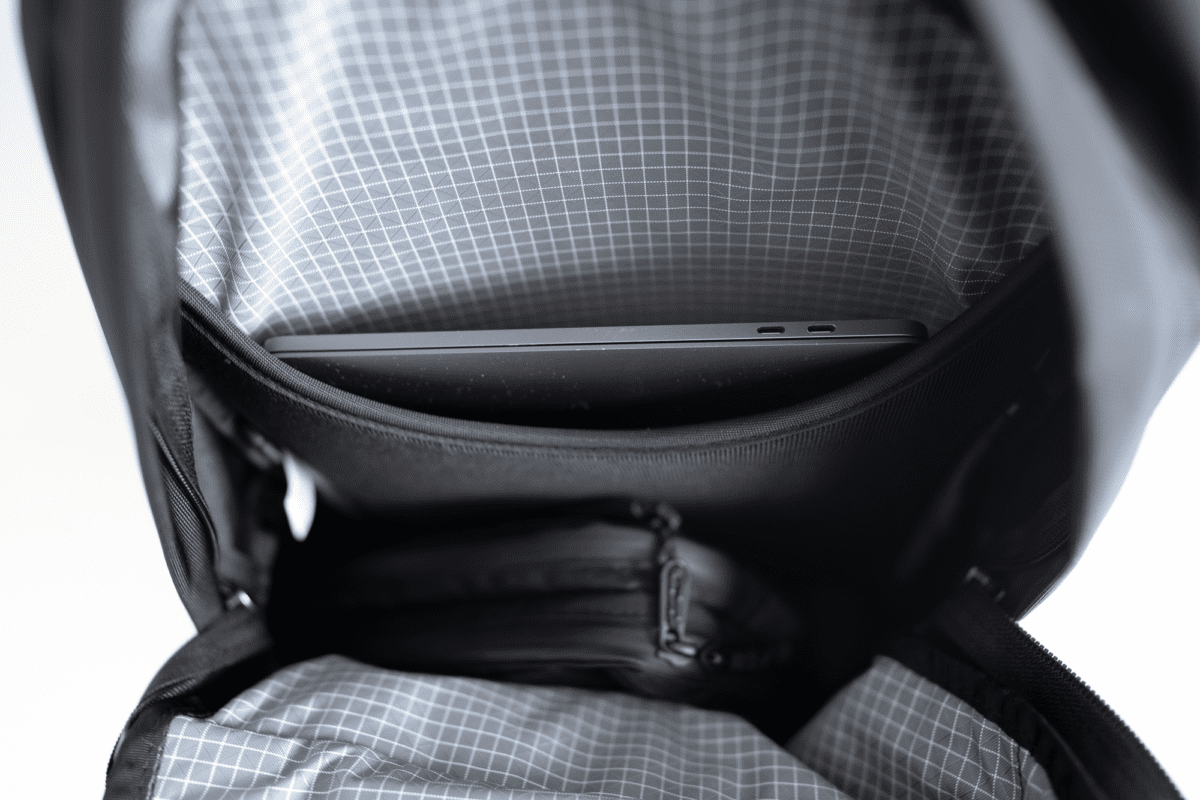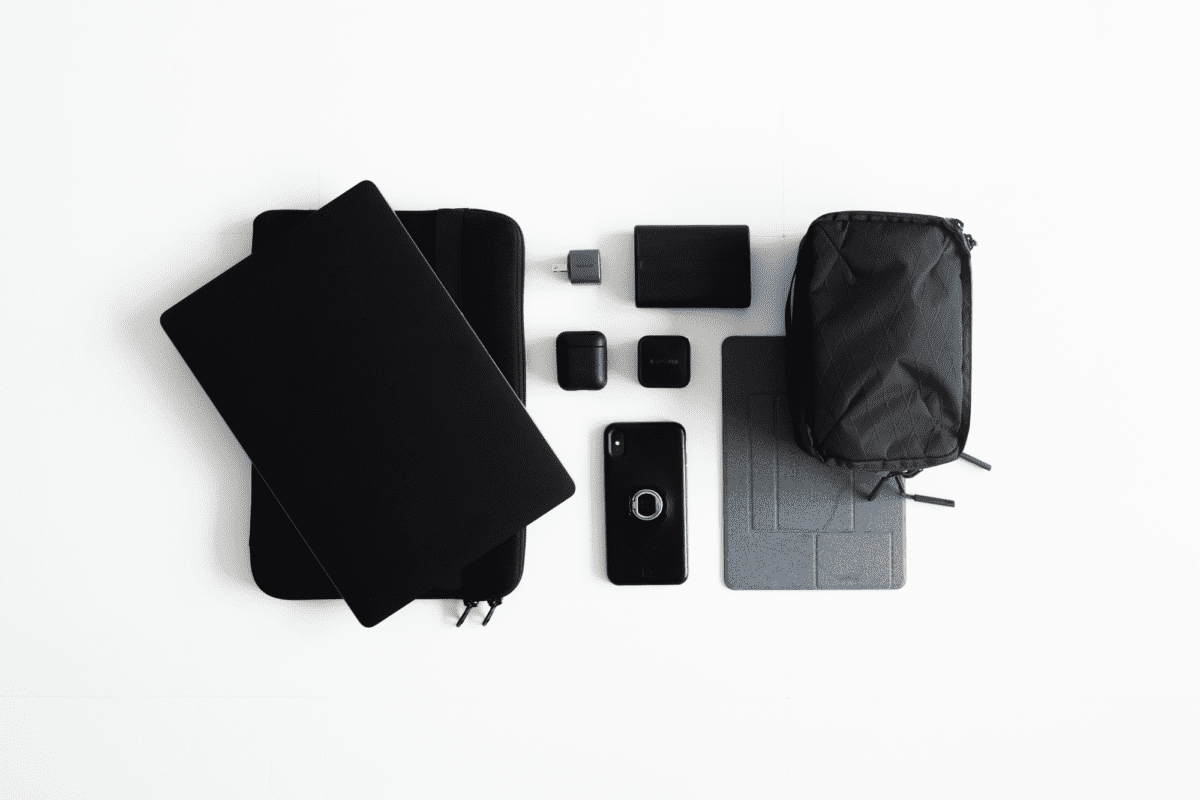 Like this review? See all of my in-depth reviews.
Also, consider supporting me by being a Patreon. Every cent given will go back into improving the content of this website.