This website is made possible by readers. I may earn a small commission when you buy through the links in this article at no extra cost to you. Learn more.
Details
Price $89.95 on grayl.com
Capacity 24 oz (710 ml)
Weight 15.9 oz (450 g)
Height 10.4″ (26.5 cm)
Diameter (at base): 3.4″ (8.6 cm)
Overview
A water bottle is a piece of essential travel gear for the frugal traveler. Having water with you lets you stay hydrated and resist all those sugary goodness abundant in Japanese convenience stores.
I personally bring around a water bottle every time I head out, traveling or not. Now, the GRAYL GEOPRESS Purifier is not just a water bottle. It's a water purifier. You put dirty water in, you get clean water out. I'll be honest, I've never thought that I needed a water purifier for travel.
I've mostly kept my travels to cities like Bangkok, Taipei, Tokyo and Seoul, so tasty Bubble Teas or bottled tea has always been convenient enough. The taps of these cities often have drinkable water coming out of them anyway. Even then, the only time I had drank from the hotel sink tap was on my trip to Nagoya where it was explicitly stated as drinkable water.
In Singapore, we boil our tap water before drinking, so there is a kiasee (Singapore slang for scared to die) nature within me that prevents me from drinking straight out of a tap even though I know I can. The GRAYL GEOPRESS Purifier will elevate all of my worries and let me drink from any freshwater source I can find.
Style
There are two versions that GRAYL produces. A GEOPRESS Purifier, the subject of this review and an ultralight version.
I won't pretend that I'm not shallow. I chose the regular version solely because it's available in a ninja-like covert black colorway. I mean, I am the guy that wears all black.
Apart from the black version, it comes with an Alpine White, Camo Black, Coyote Amber and Visibility Orange. Needless to say, the covert black is the sleekest of them all and is the best color to go with your travel backpacks that usually come in black.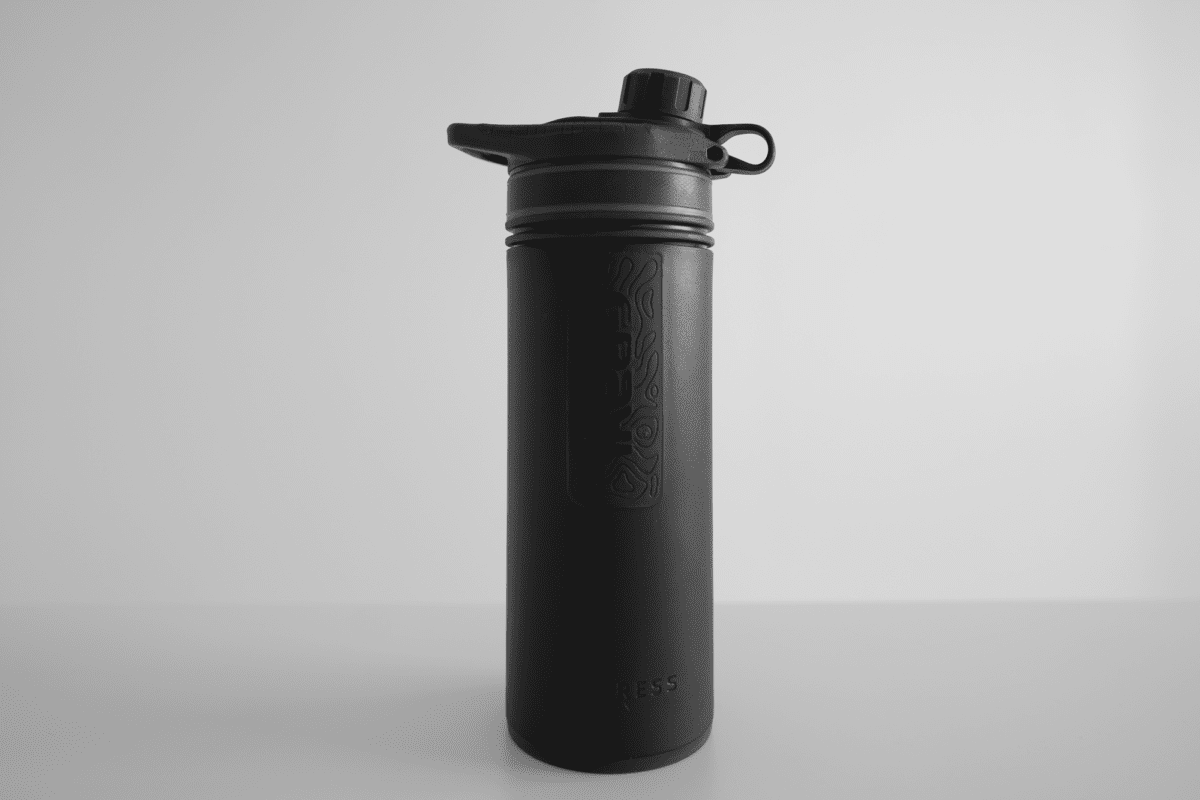 While the entire bottle is a black monolith, there are several pieces of branding throughout the bottle. On the front is a GRAYL logo displayed side ways on top of a patterned background, similar to that of topographic contour lines. This logo has more sheen than the patch it's on which is made of a matte rubber-like material.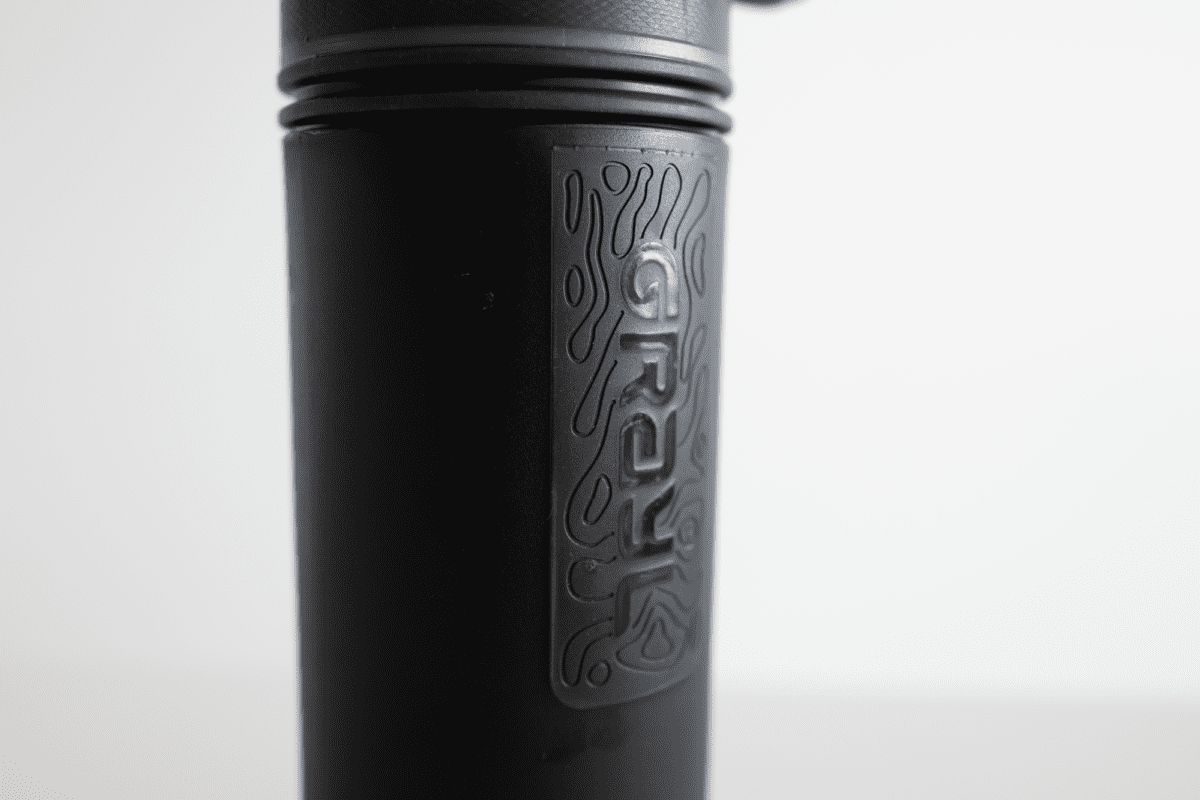 Below the logo is an indented GEOPRESS marking. Behind the outer body, there is an indented line, which an indication of the maximum amount you should fill up the bottle. Below, there is another indented marking that says PURIFIED H2O.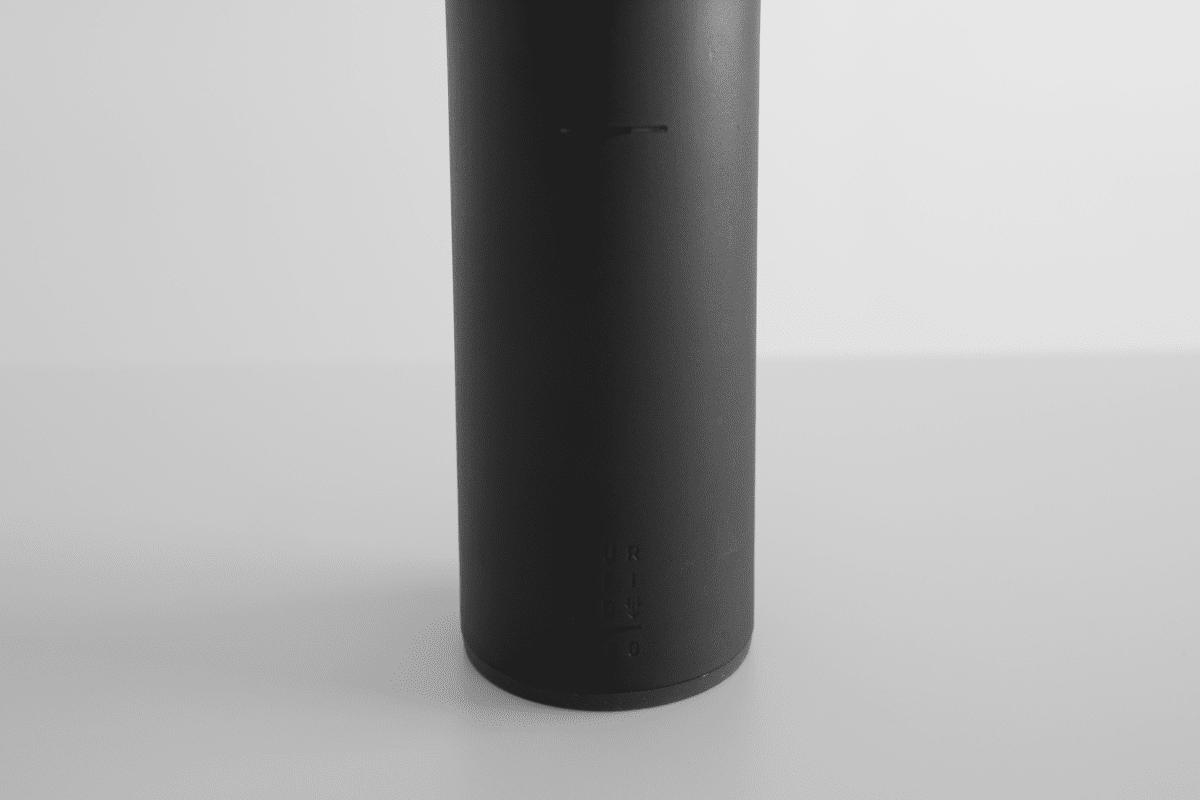 On the cap, a topographic contour line pattern can be found flanking a GRAYL logo.
But no one likes ads, so I got rid of them. If my articles helped you, I ask for your support so I can continue to provide unbiased reviews and recommendations. Every cent donated through Patreon will go into improving the quality of this site.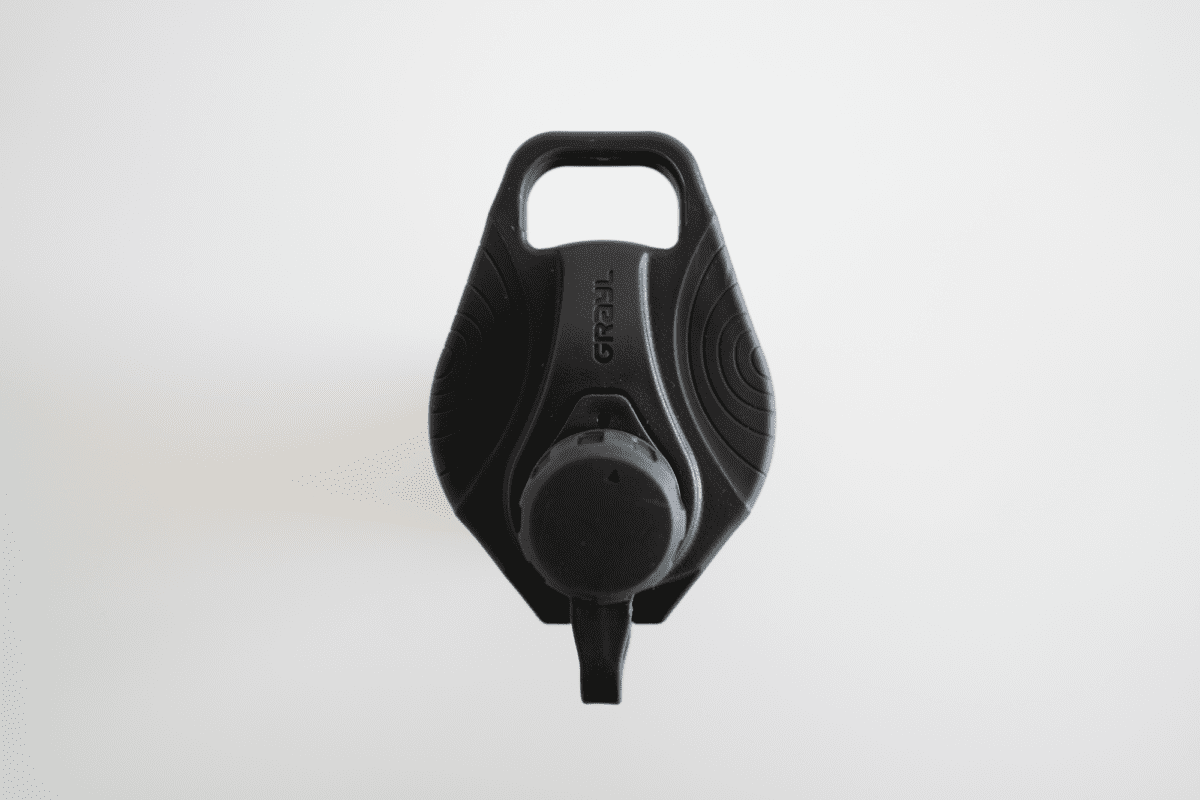 Unlike some brands that just plop their logo on their products, the layout and application of the markings contribute to the rugged yet sleek look.
In addition to the materials that look ultra high quality, the GEOPRESS Purifier will surely draw attention despite its all black demeanor and subtle branding.
Most can agree that this is a premium looking purifier which lives up to the price tag.
Material
The main material of the purifier uses ABS food-grade plastic. ABS has a strong resistance to corrosive chemicals and/or physical impacts. This means the purifier can stand up to quite a bit of abuse, something that is hard to avoid during travel. According the GRAYL, the bottle can withstand 10 ft drops (full of water) onto concrete.
At the bottom, there's a rubber-like pad that prevents slipping.
There is a topographic contour line pattern on the bottle body and cap, which is a non-slip TPE grip designed give you better grip on surfaces that you interact with the most.
Technology
As a purifier, the feature that needs to be scrutinized the most is the ability for it to purify water and purify it well. After all, your health depends on it. Apparently, there is an industry-wide standard for filtration called NSF/ANSI 42 and 53.
The GEOPRESS Purifier has been independently tested to meet or exceed the NSF 42 and 53 standards. What exactly does this mean? Protocol 42 tests if the purifier makes the water look and smells better. Protocol 53 determines if the purifier successfully makes water safe to drink, specifically testing if it successfully reduces contaminants like lead, VOCs, or chromium.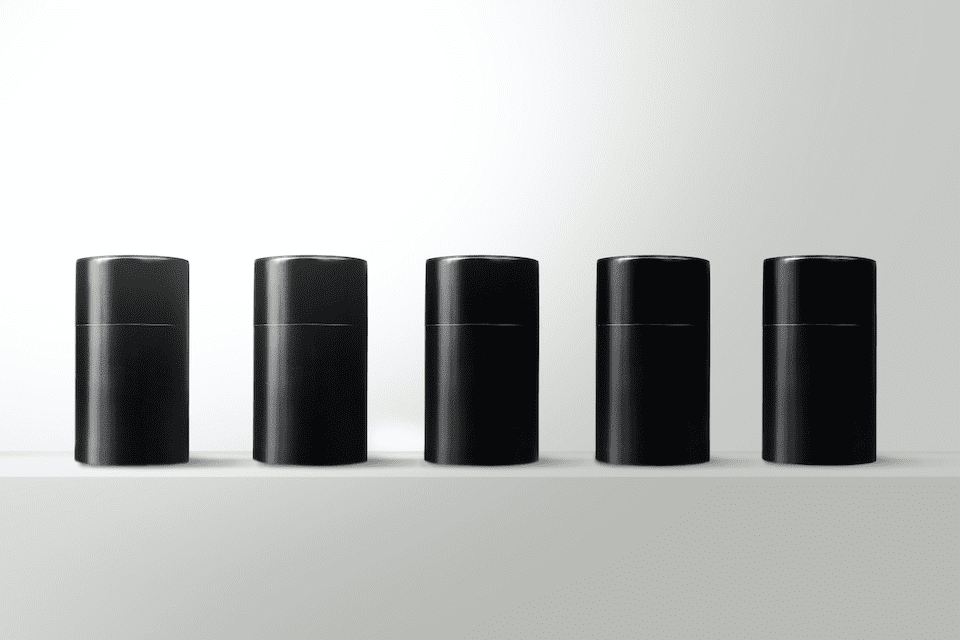 I found a 100 year old company that would create these heirloom quality canisters for me. They are handmade and will keep your tea leaves, coffee beans or anything that you need dry for years to come.
or read review
The filter uses activated carbon to effectively absorb chemicals, pesticides, heavy metals, flavors, and odors, as well as filters out waterborne pathogens (99.99% of viruses, 99.9999% of bacteria, 99.9% of protozoan cysts), including Rotavirus, Hepatitis A, Norovirus, Giardiasis, Cryptosporidium, E. Coli, Cholera, Salmonella, Dysentery and more.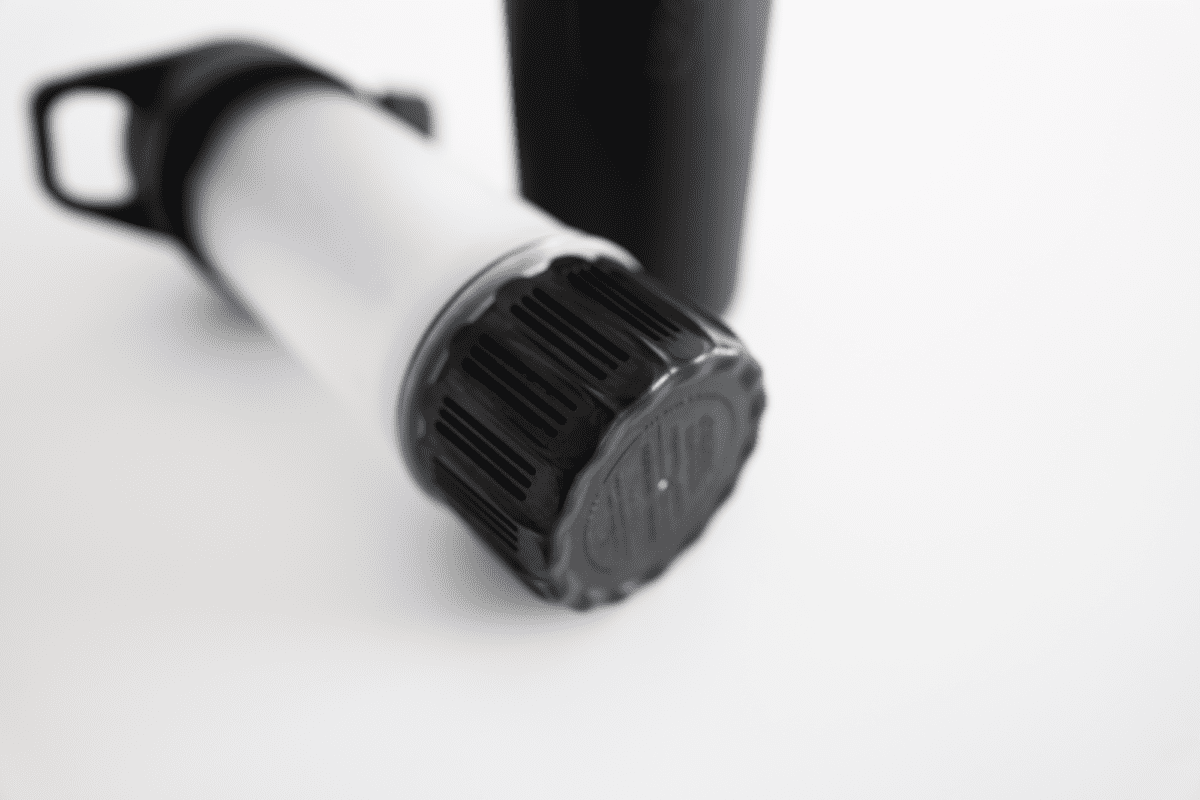 In other words, put water from streams, rivers, hotel sinks into the bottle, filter it into drinkable, delicious water. However, this is limited to freshwater only. Brackish or saltwater cannot be purified using the GEOPRESS Purifier.
Usage
Purifying water with the GEOPRESS Purifier is a straight forward operation. The purifier can be separated into two parts. An outer refill and the inner press that does the purification and water containment.
You fill the outer refill with water. And you push down the inner press into the outer refill to filter the water. Once you reach the bottom, the water in the inner press is ready to drink now or store for later. It takes about 15 seconds for me.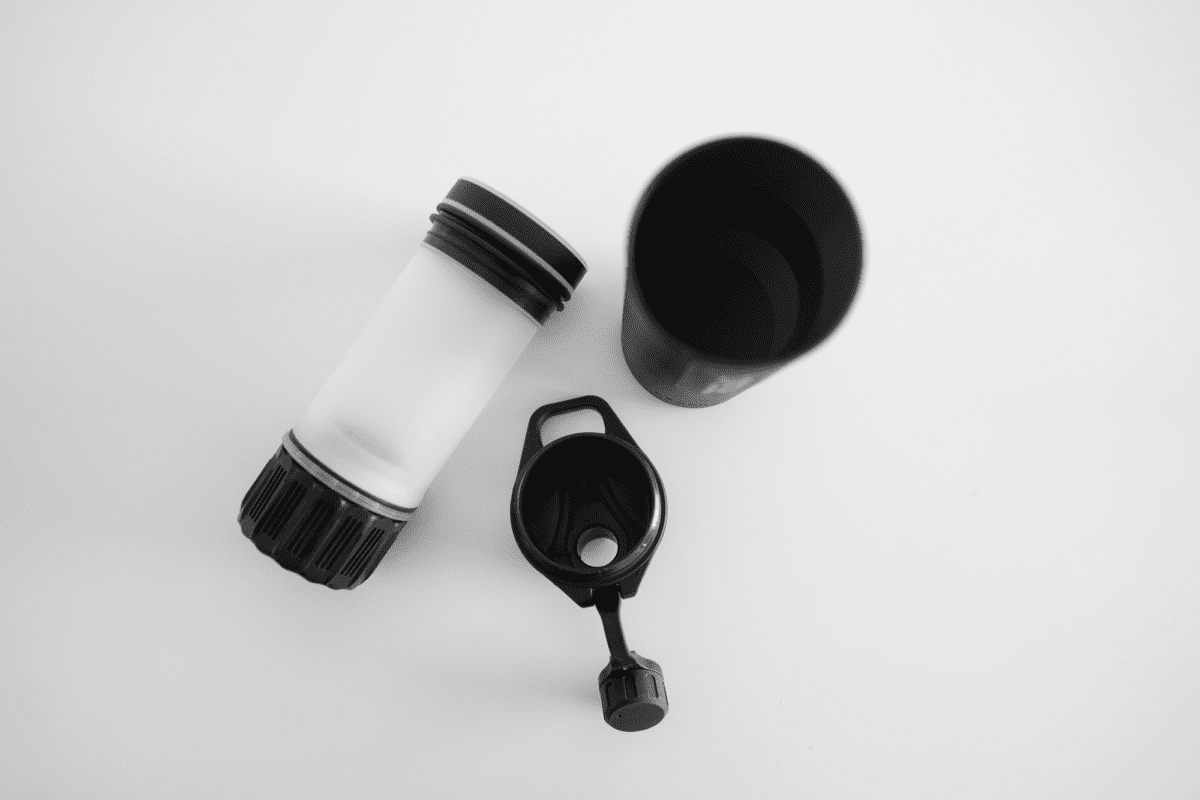 In order to do this effectively, you need to make sure that it's placed on a flat surface and you push the cap down with both hands. You should also loosen the cap to allow air to escape or compressed air will be trapped within the inner press, making it harder to filter.
In the above video, you can see that it's pretty hard to press down the filter if the cap is not loosened as the air will be trapped in the inner press. Depending on the pressure and angle you start with, some water might spill out in the beginning. In the video, I took about 16 seconds to filter it through.
A single filter cartridge will allow 350 presses which come up to about 63 gallons (238 liters) of drinking water. After that, you would have to change the filter cartridge. Since it's hard to keep track of the exact amount of water you filtered, a guideline is to change the filter when filtration takes 25 seconds or longer, or it's three years since you started using the filter.
In cases where you don't need to purify water, you can just pour drinkable water directly into the inner press.
After you are done filtering, water is left at the bottom of the outer refill. I like to empty it out before keeping the purifier in my bag. Although, you can rest assured that the tension between the inner press and outer refill is enough to prevent any of the water from leaking.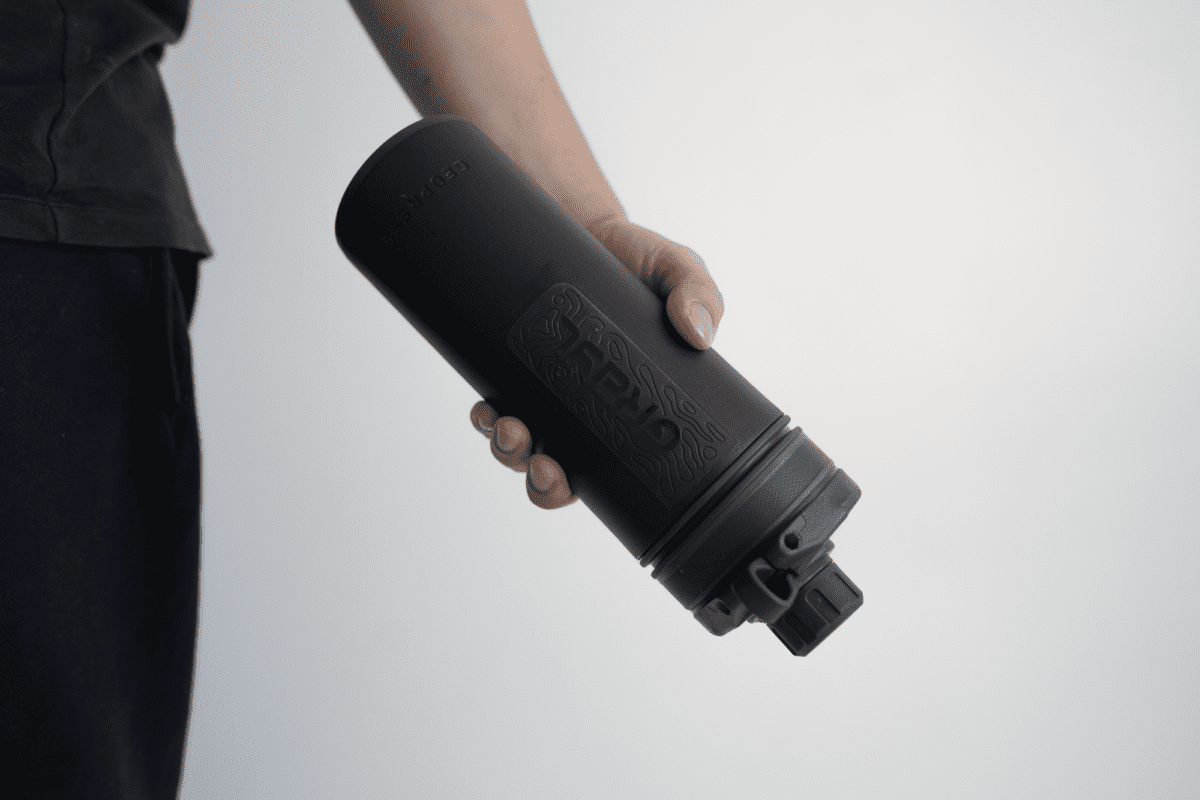 When drying, you would have to separate the inner press and outer refill again to make sure that the filter can dry. Else, there is a chance that mold would form.
Another thing to note is that you cannot freeze the purifier as the purifying ability will degrade. The cartridge will become unusable after three or more freeze/thaw cycles. On the flip side, the purifier cartridge also cannot withstand hot or boiling water or putting it into the microwave.
As a traveler, bringing the purifier onto airplanes might be something you are planning to do. However, as cabin pressure drops, water will leak because of the expansion of air. This can be avoided by making sure the purifier is empty so there is water to leak, or is full, so there is no air to expand.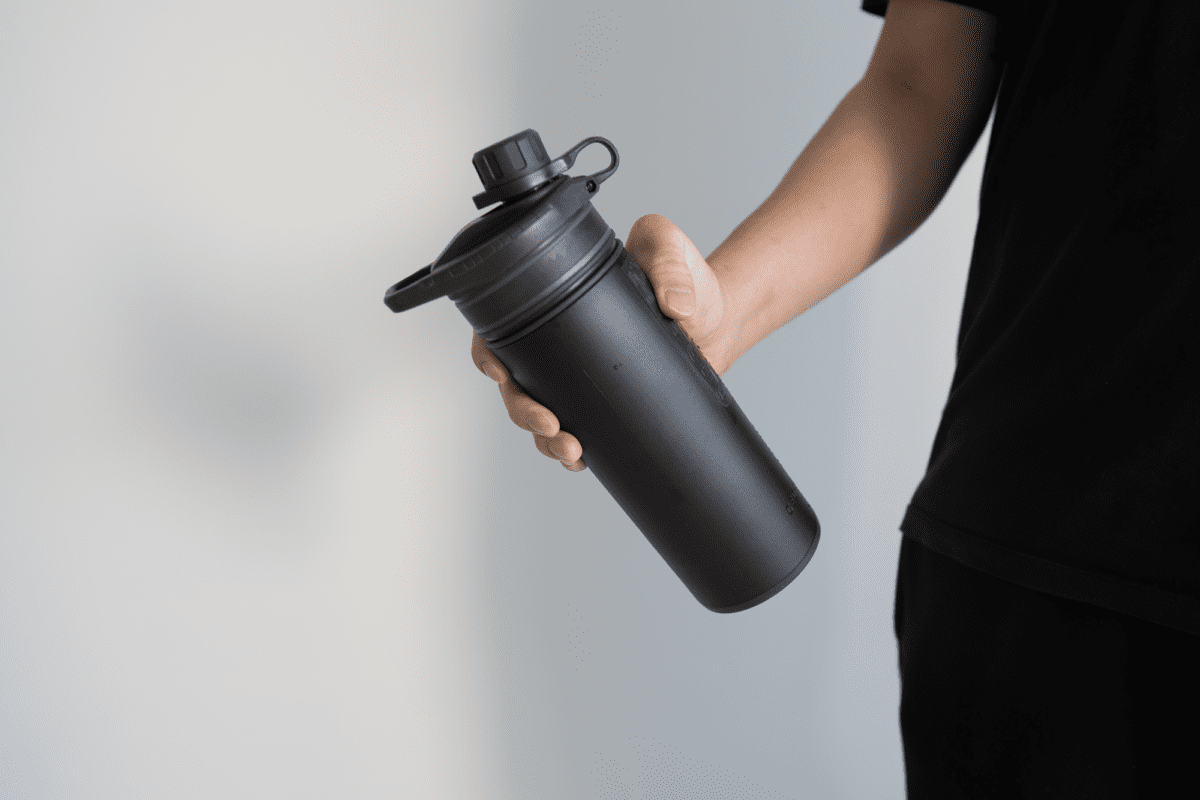 Another point that you should note if you are a minimal traveler is how big the purifier is. It's actually quite a bit taller than a 1L Nalgene Bottle. The bottle would not fit into the water bottle compartment of the TOM BIHN Synik 30 or the Able Carry Max Backpack.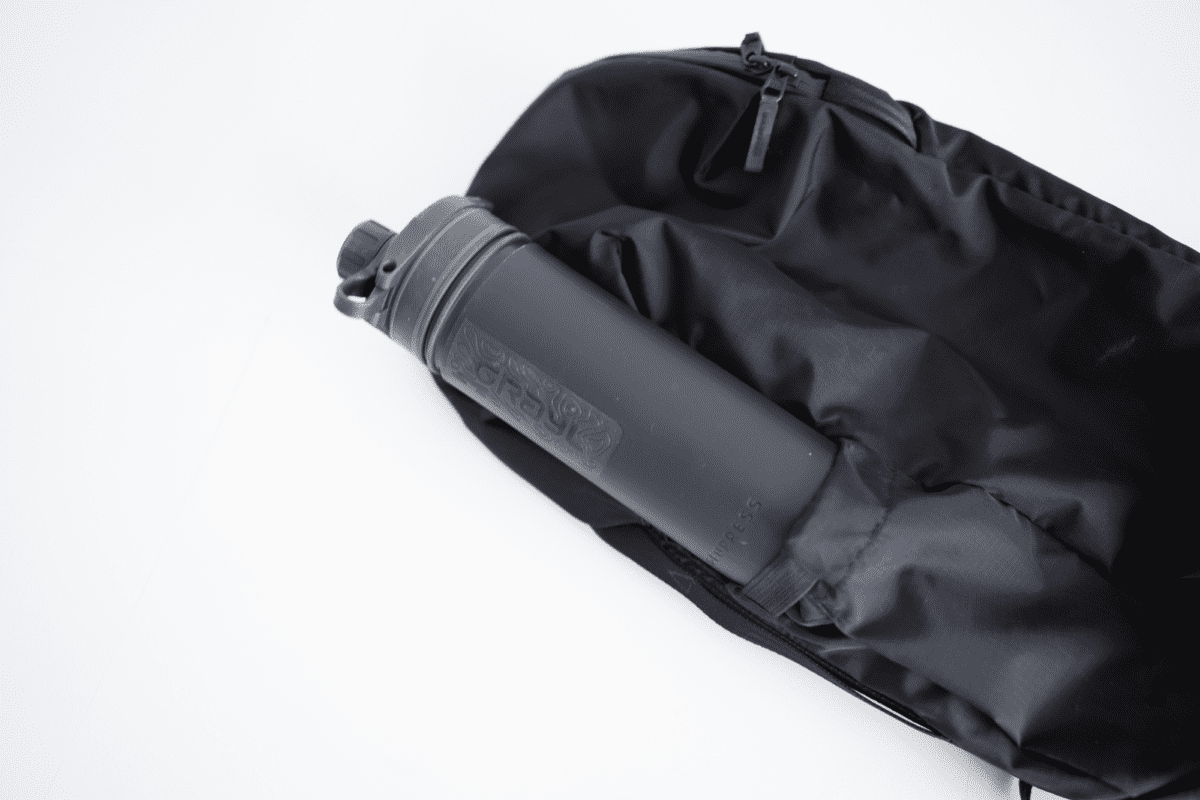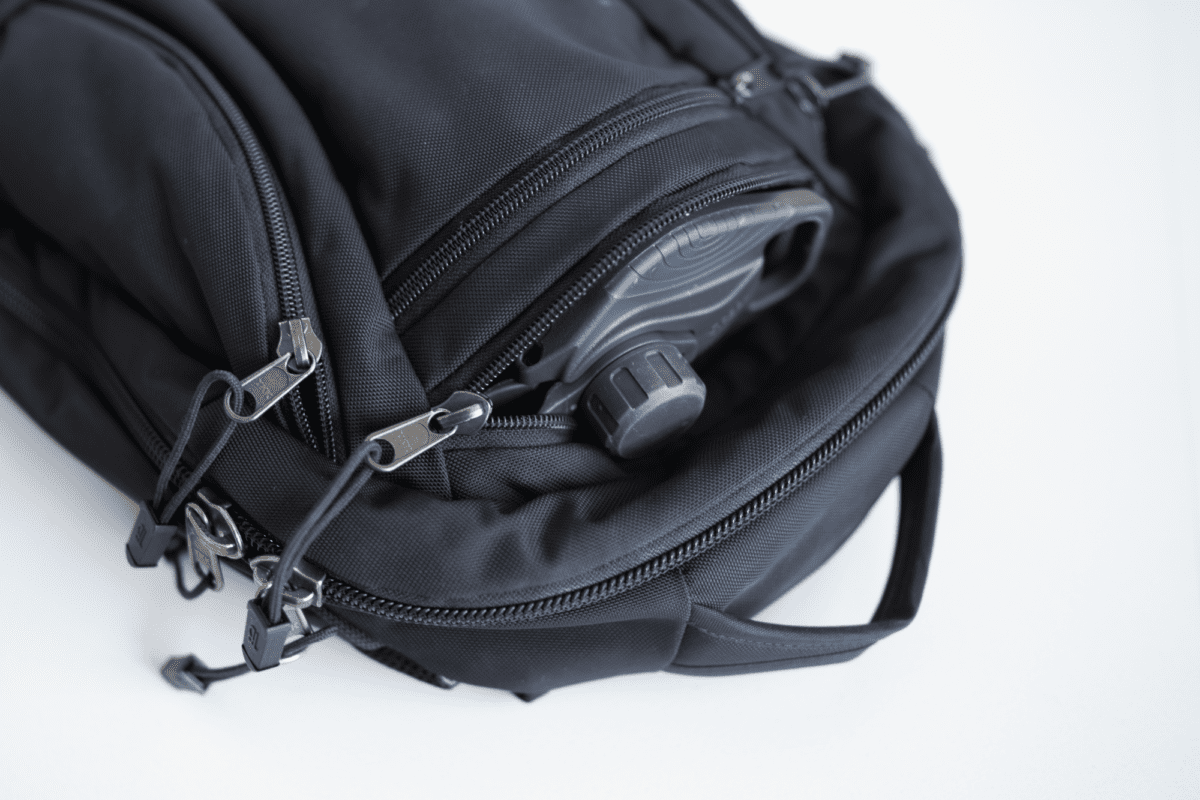 GEOPRESS vs ULTRALIGHT
Now choosing between the two is more than a simple choice between 24oz and 16oz. While the ultralight is lighter, the GEOPRESS offers a few extra features.
The GEOPRESS has a drinking spout with a cap which makes it easier to drink. Another feature is how the small cap lets you vent as you purify water, making it much easier to do so.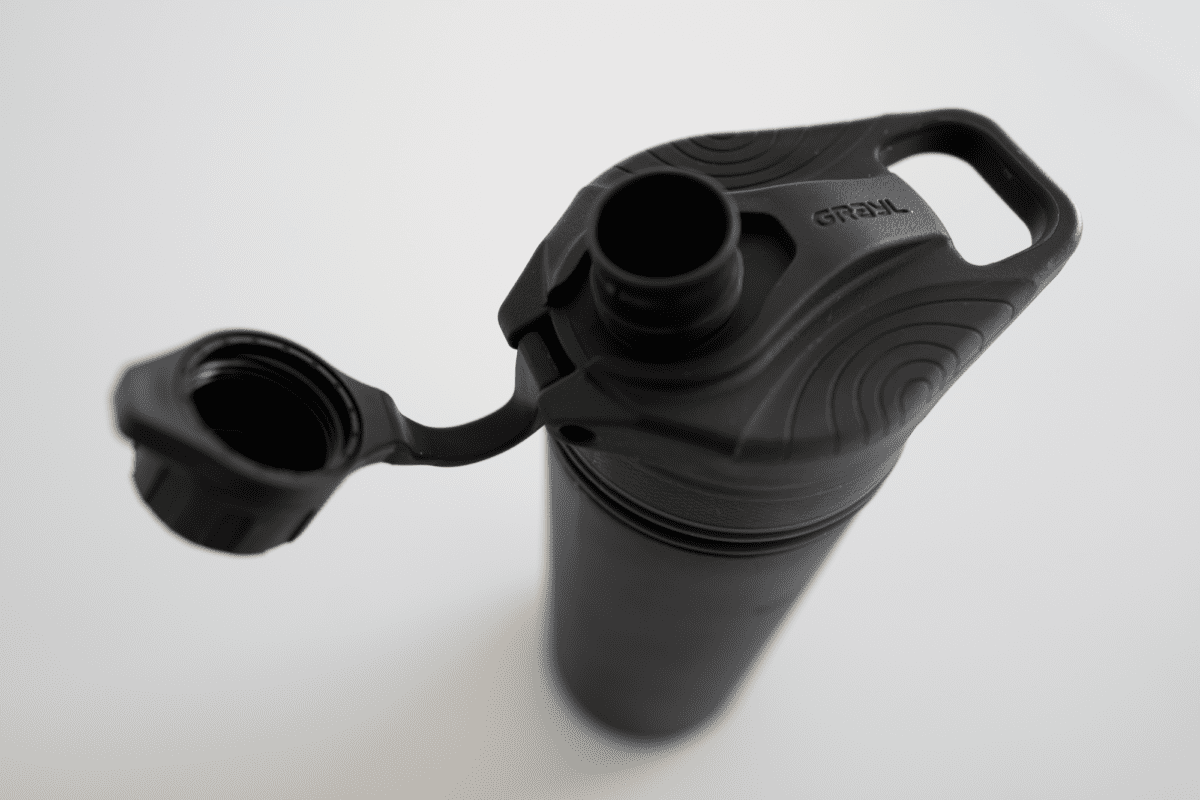 The top cap of the GEOPRESS is designed in a way that makes it much easier to press down on during the filtering process. The larger diameter also lets you filter water a little faster than the ULTRALIGHT.
If you want something that does the job and easy to carry with you, the UlLTRALIGHT is probably best for most. However, if you are going to be purifying large amount of water, then the GEOPRESS will make your life much easier.
Conclusion
The main reason you should get the GEOPRESS Purifier is because of its water purification feature. This highly depends on how accessible drinking water is when you travel.
For me, the biggest use case is when I bring it to countries with less developed water supply systems. You save money since you won't have to waste money on drinking water.
However, if you are hitting the trails where drinking water is scarce, having the GEOPRESS Purifier can be a life saver. If you need a purifier, however, this one from GRAYL is, without a doubt, one of the best looking ones in the market.
Additional Images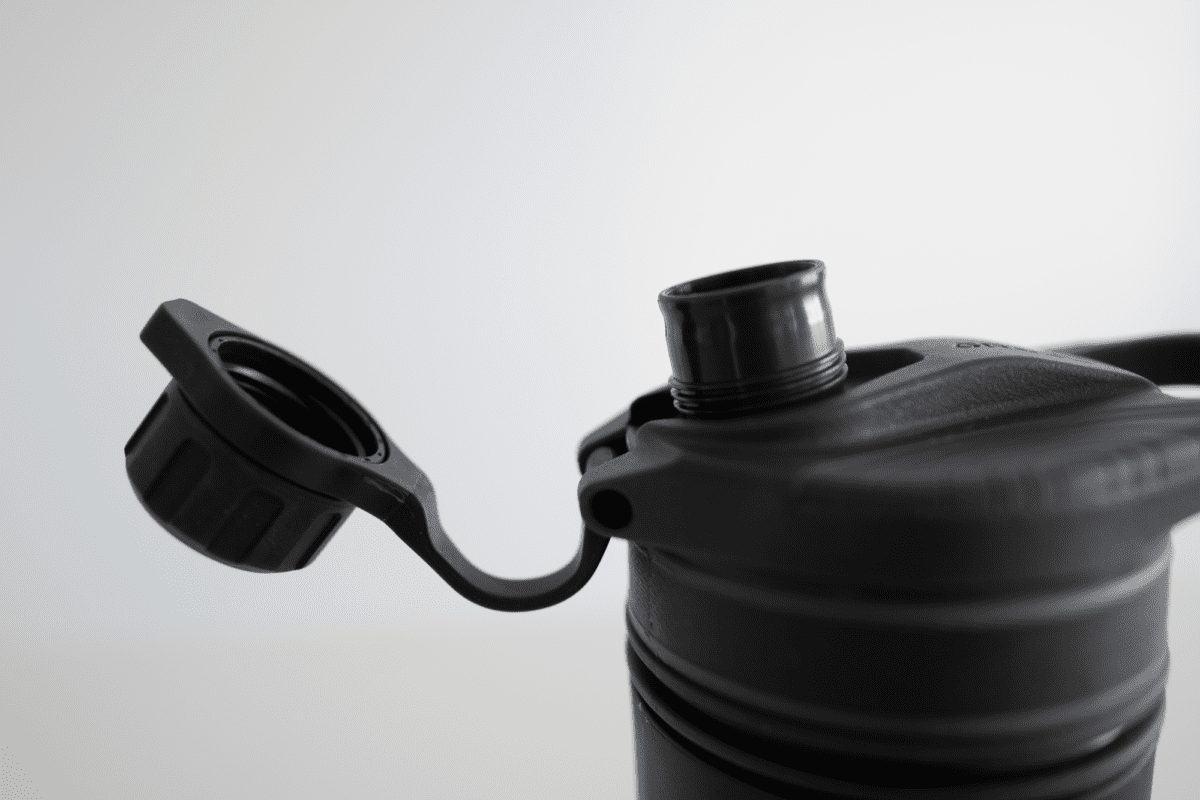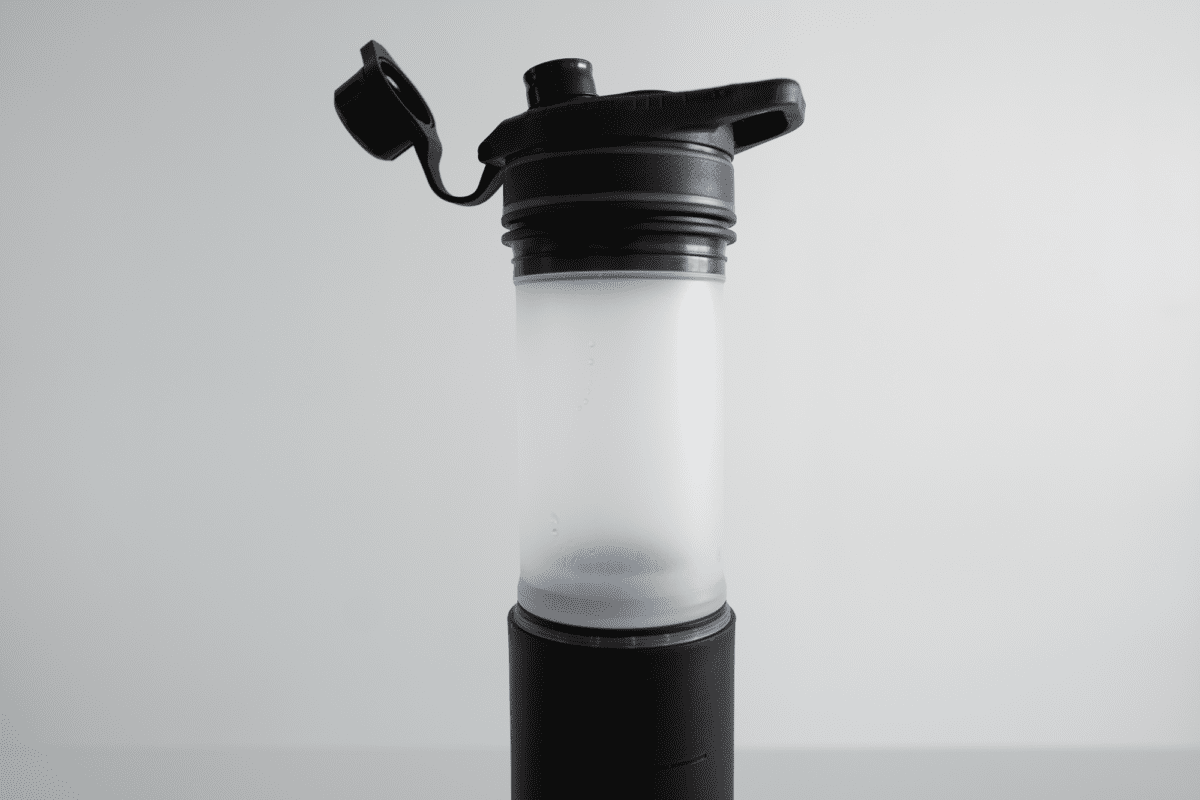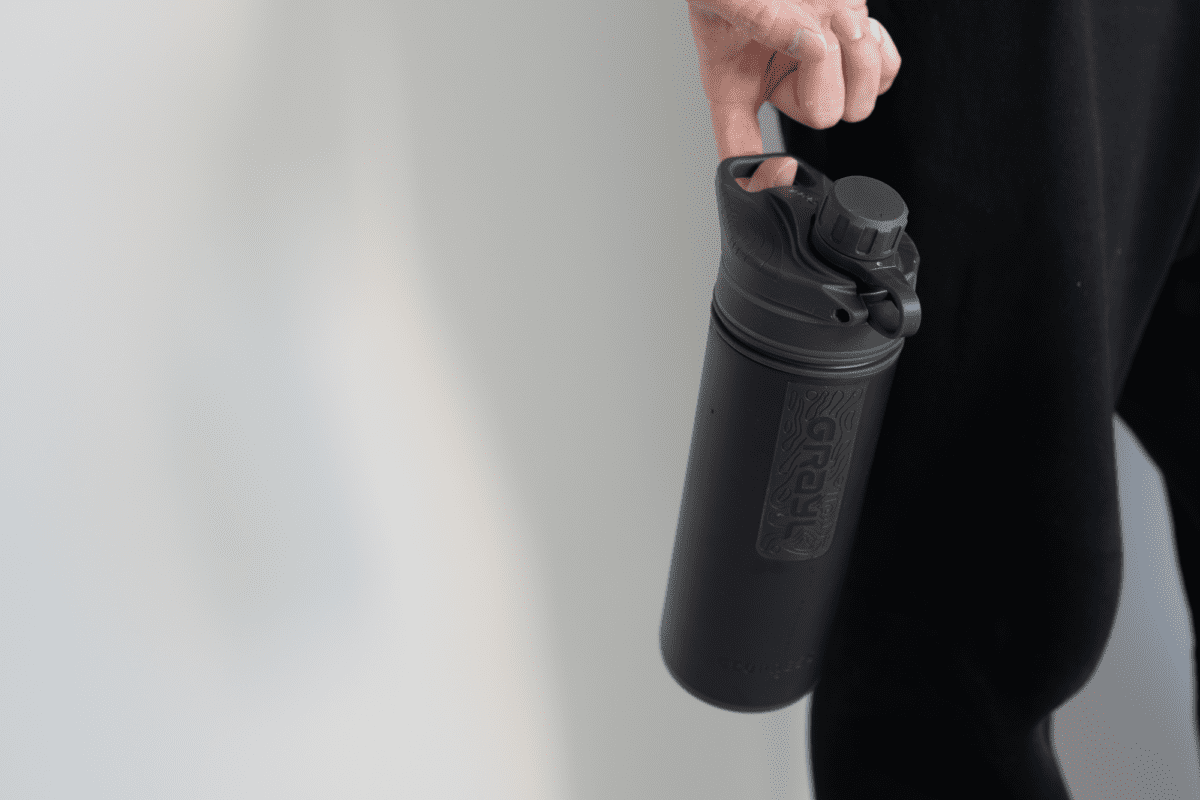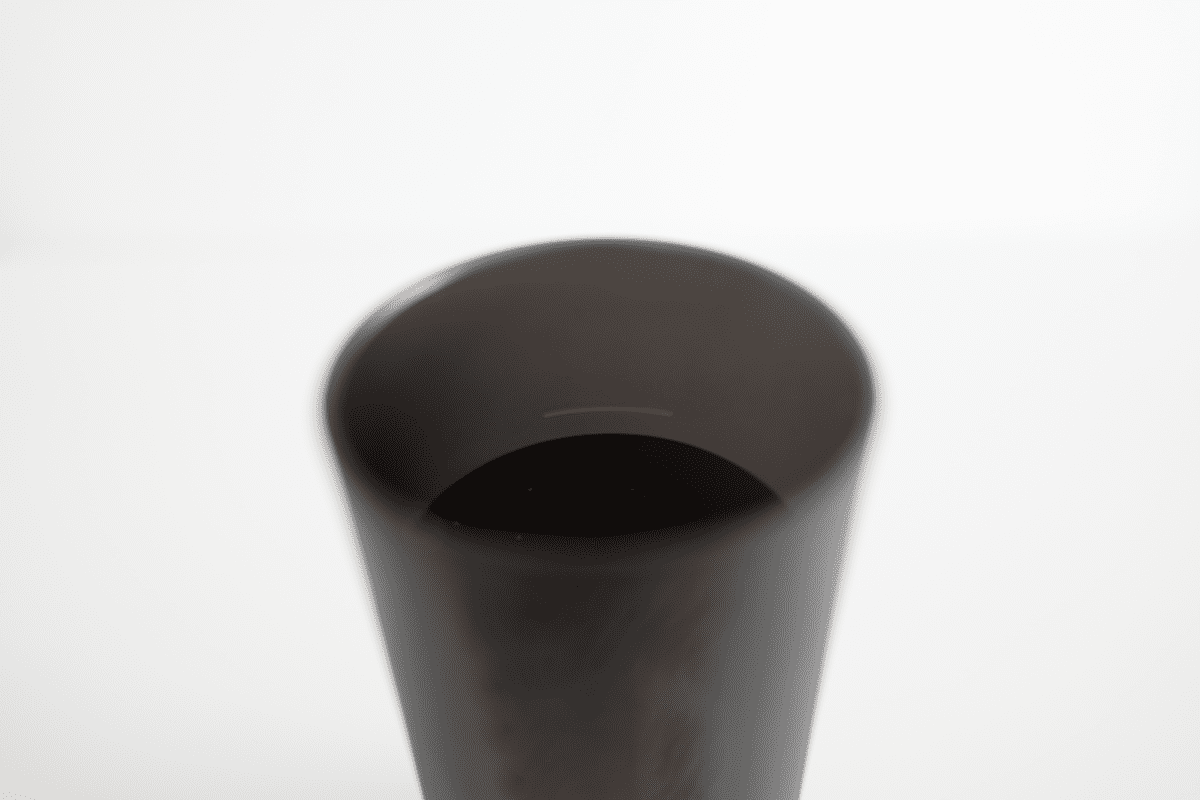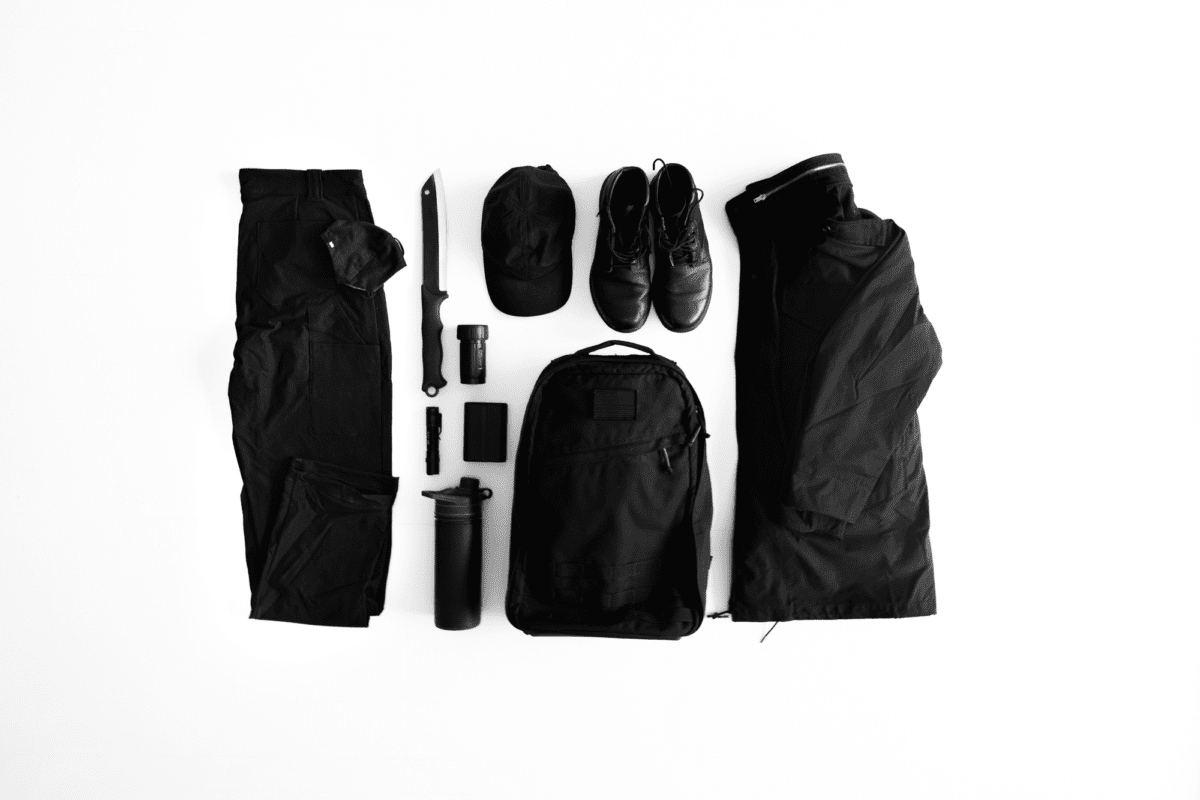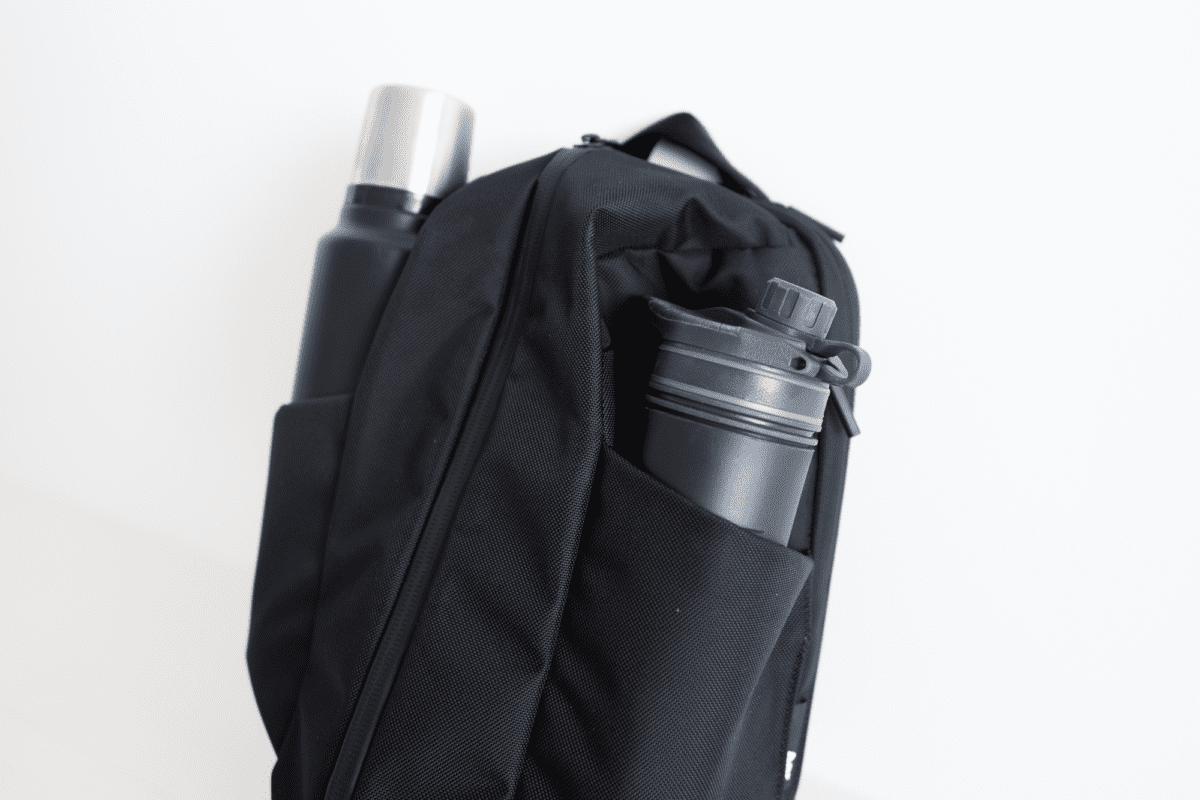 Like this review? See all of my in-depth reviews.
Also, consider supporting me by being a Patreon. Every cent given will go back into improving the content of this website.
Tagged accessory bugout prepper review water bottle