This website is made possible by readers. I may earn a small commission when you buy through the links in this article at no extra cost to you. Learn more.
Having lived in Japan for six years now, there was always an inch waiting to be scratched. This was the visit to Kojima Denim Street.
Even as I graduated from raw denim to technical pants, I felt inclined to visit this "holy land of jeans" at least once as an ex-denimhead. This is a visit from an ex-denimhead and long-time Japan resident, so I'll give it to you straight.
I am traveling across Japan and, sad to say, Okayama is one of the most boring cities I've visited. The denim street visit was to be the highlight, so I was pumped as I took the 30 min train ride from Okayama Station to Kojima Station.
Right out of the train, you see signs that you are in the right place. This row of three denim-printed vending machines. There are others around the platform, but the three side-by-side was great for photos. They are behind the stairs down to the exit so that you might miss them.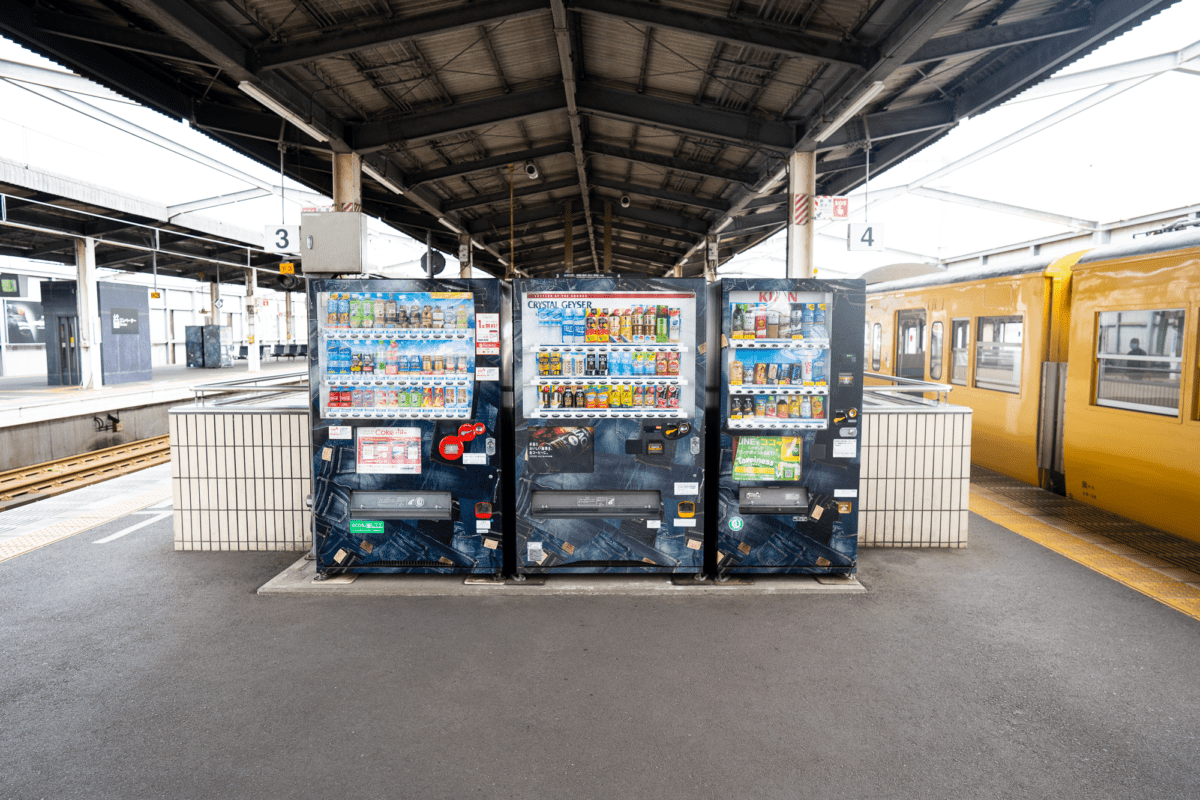 Down the stairs from the platform to the gantry, you see another usual entry in the gallery of those who made the same trip. You'll find similar photos because there just isn't that much to take photos of.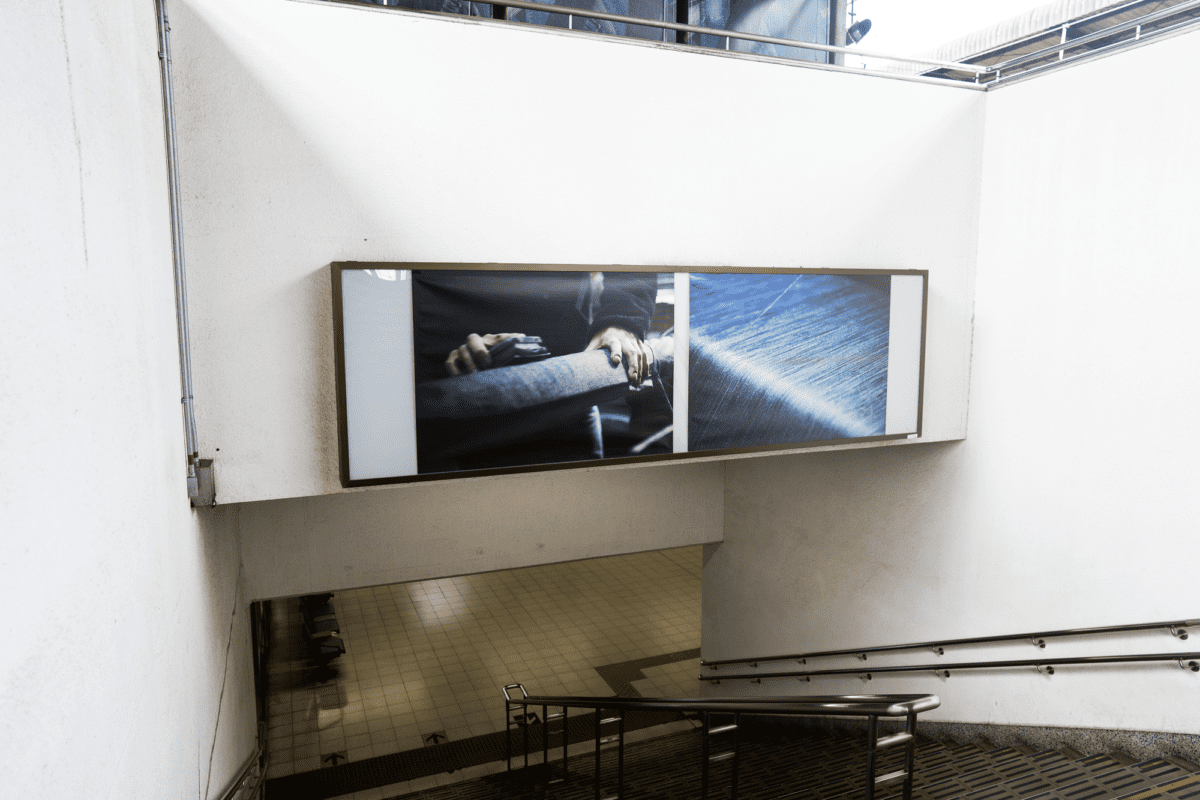 Down the stairs, another photo. In some ways, these posters blend well into the lackluster station.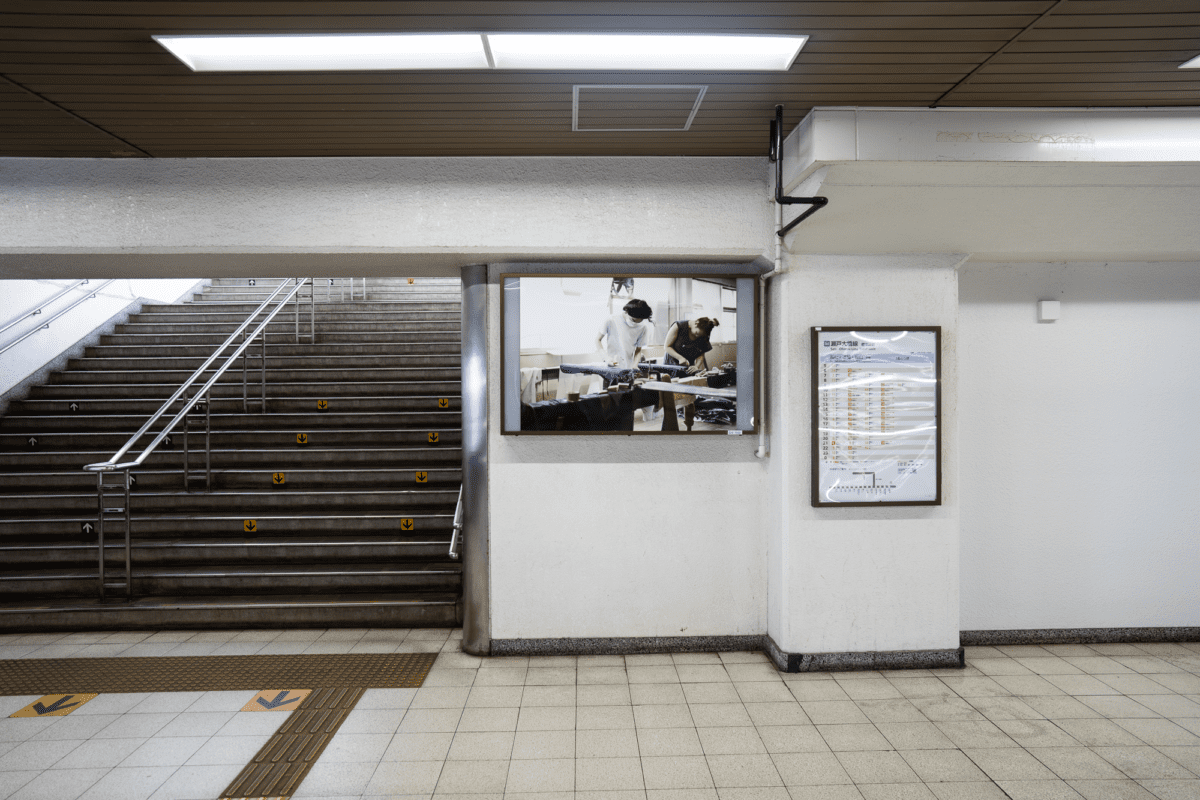 This station was not the most pristine of stations. Or, as a denimhead would say, have developed a patina that's truly its own.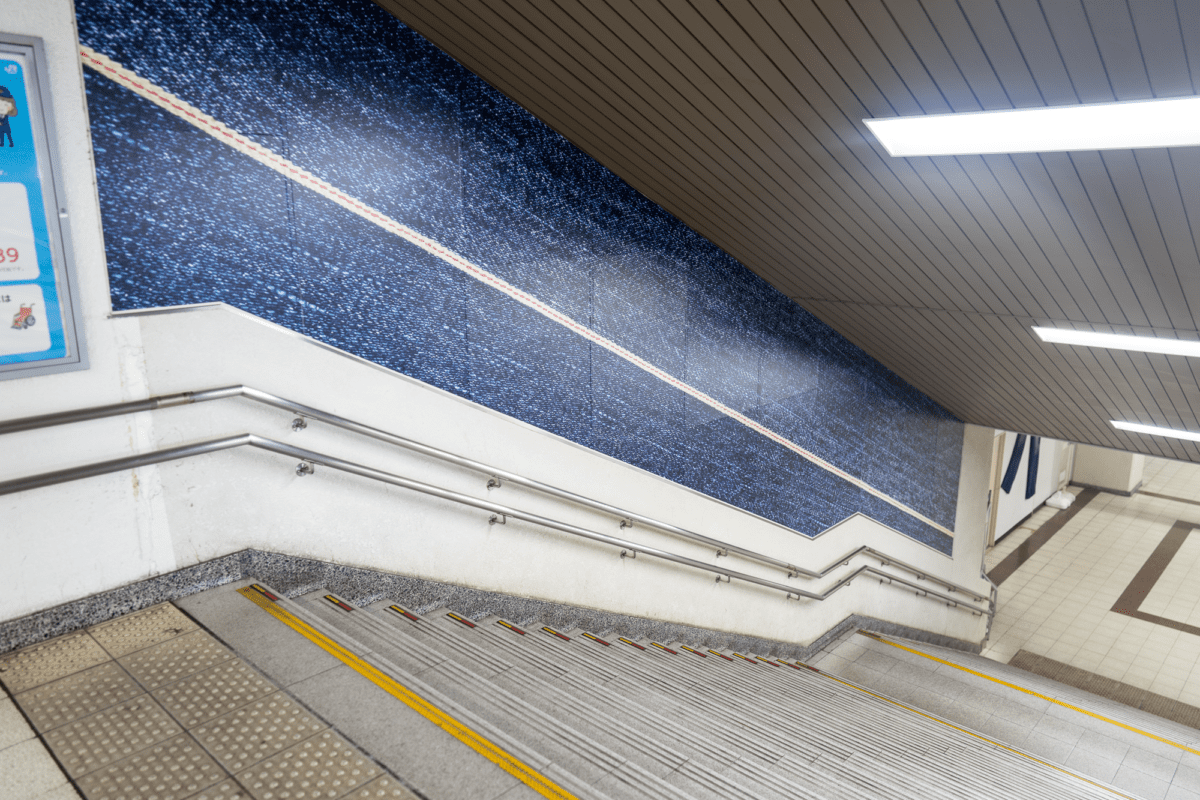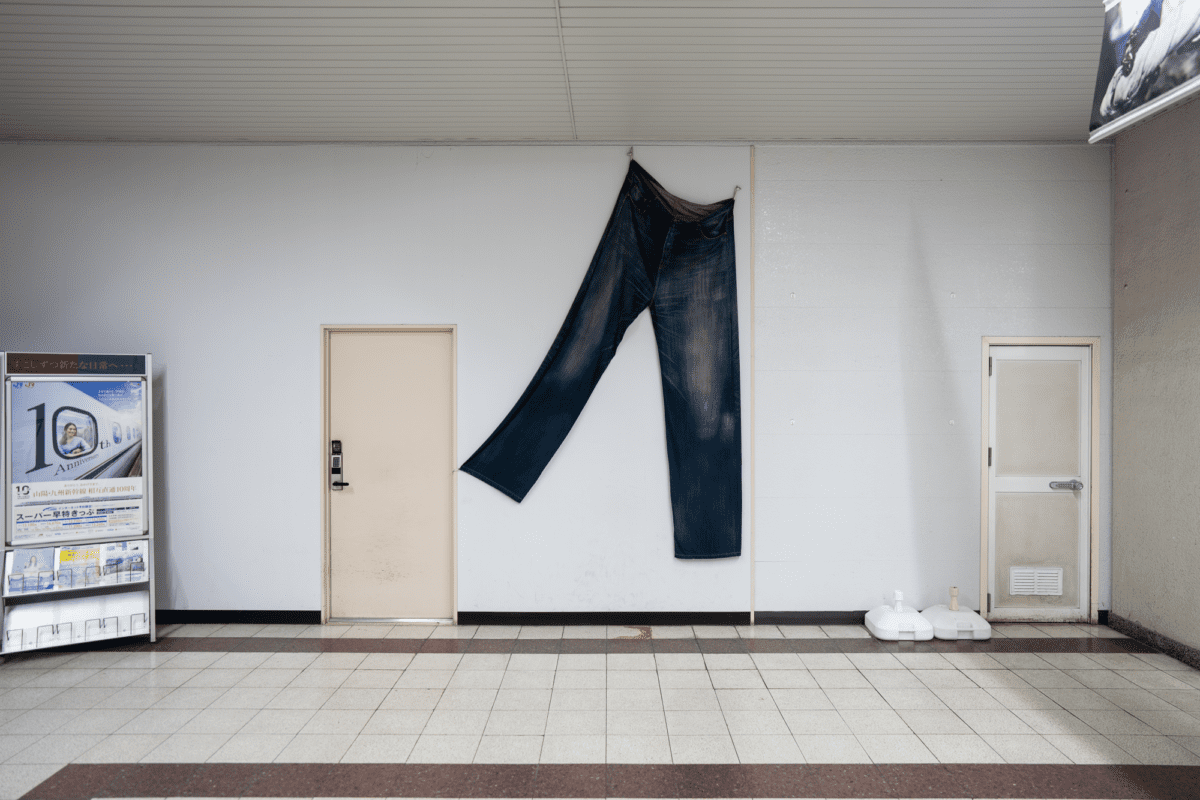 Exiting the station, you'll see another familiar sight in most's gallery: this row of jeans.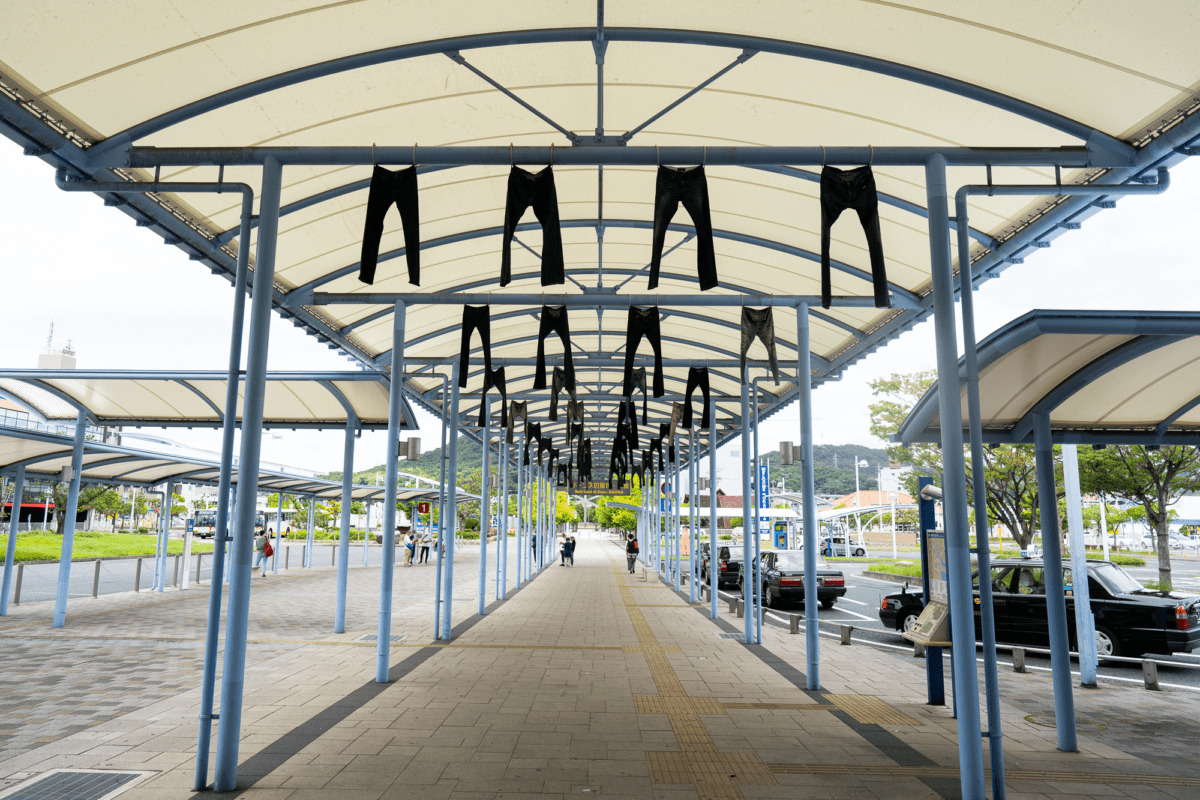 At the end of the roll, a sign affirms that denim is your religion.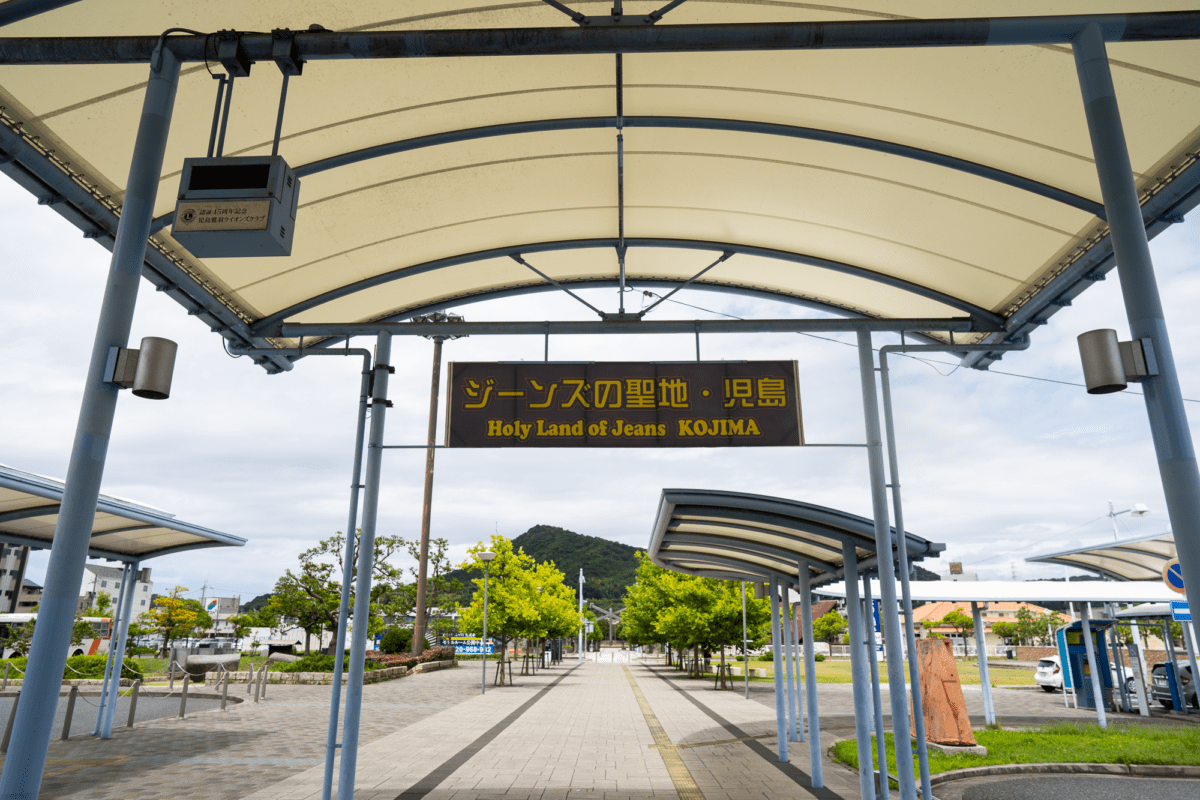 From here, most would tell you to take a taxi. I chose to take the 12-minute stroll to the street. It was straightforward with Google Maps, with a few signs along the way pointing you towards the holy land. The sun was blistering but bearable. And I am a tight bastard.
But no one likes ads, so I got rid of them. If my articles helped you, I ask for your support so I can continue to provide unbiased reviews and recommendations. Every cent donated through Patreon will go into improving the quality of this site.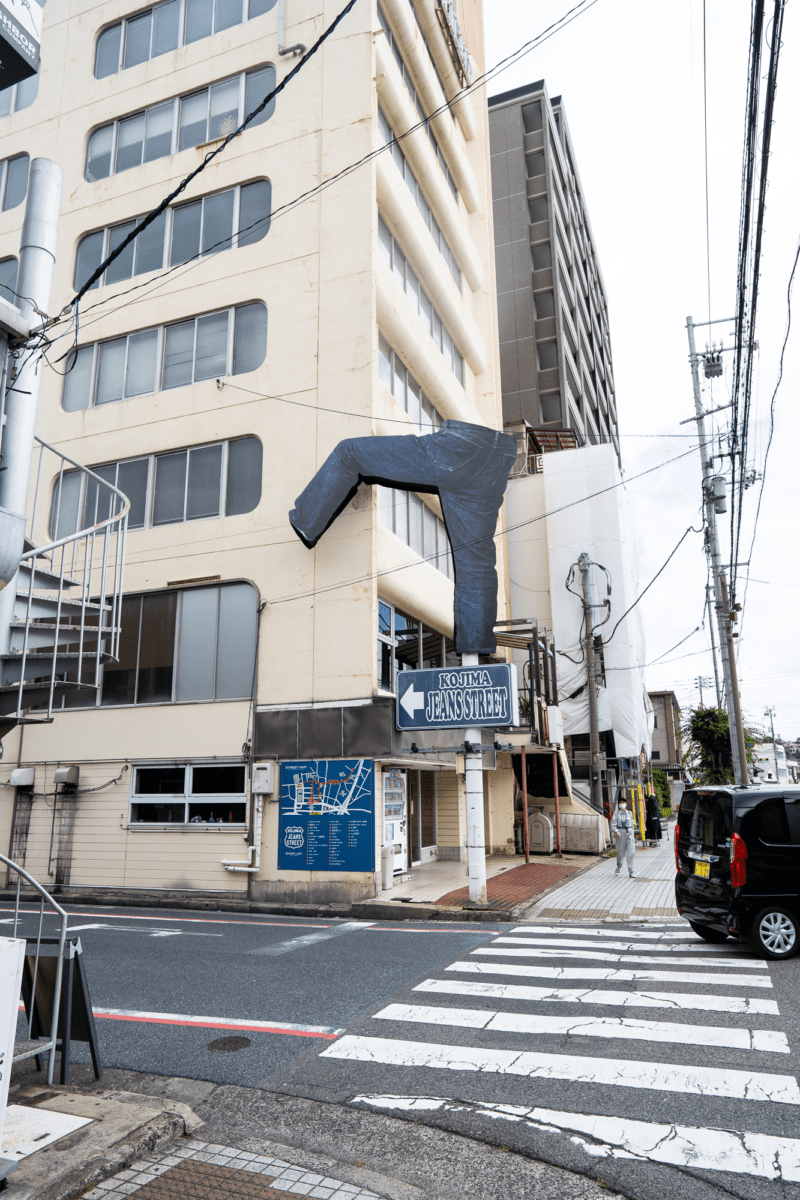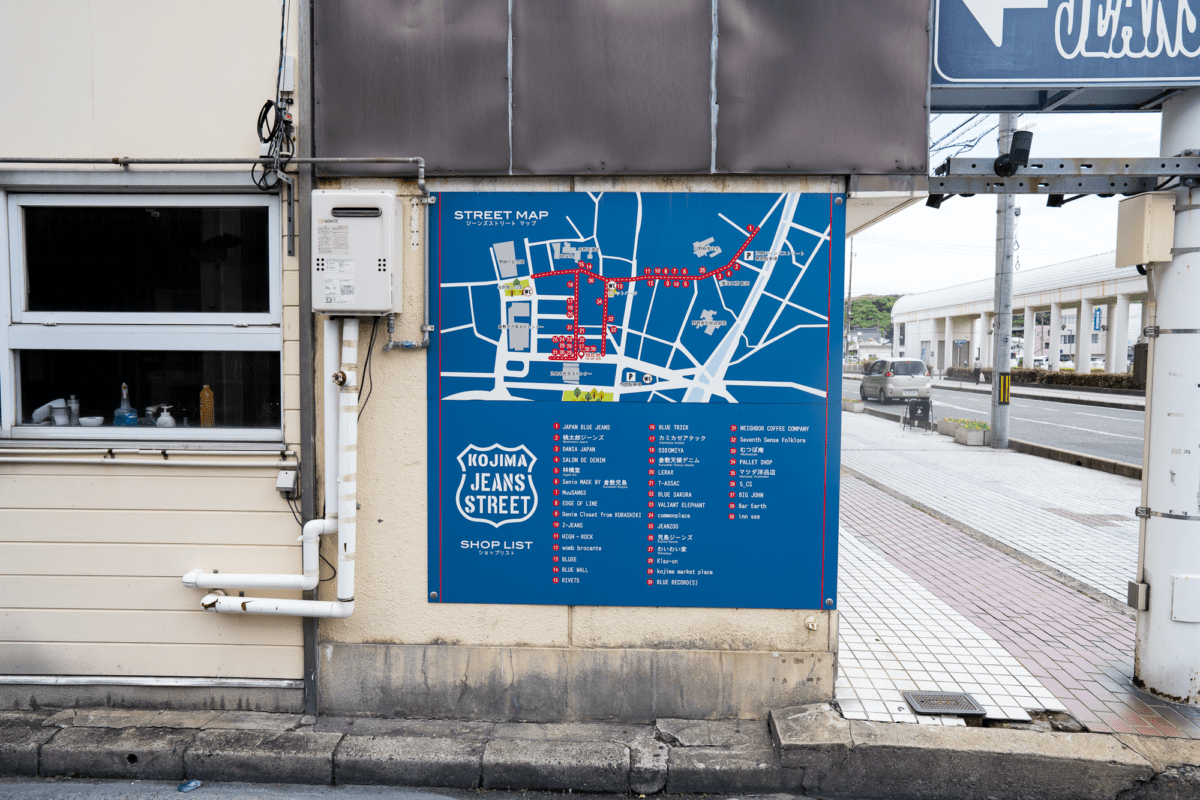 It's important to note this map. The street doesn't go in a linear path, and it's not immediately obvious, especially if shops are closed along the way.
Another thing to note is that you'll notice that Iron Heart is not on the street, but there is actually an Iron Heart store not too far away from the street that is worth checking out. I missed it though. 😢
The street starts with a few shops selling a variety of brands. You'll find many such shops that you'll never heard of.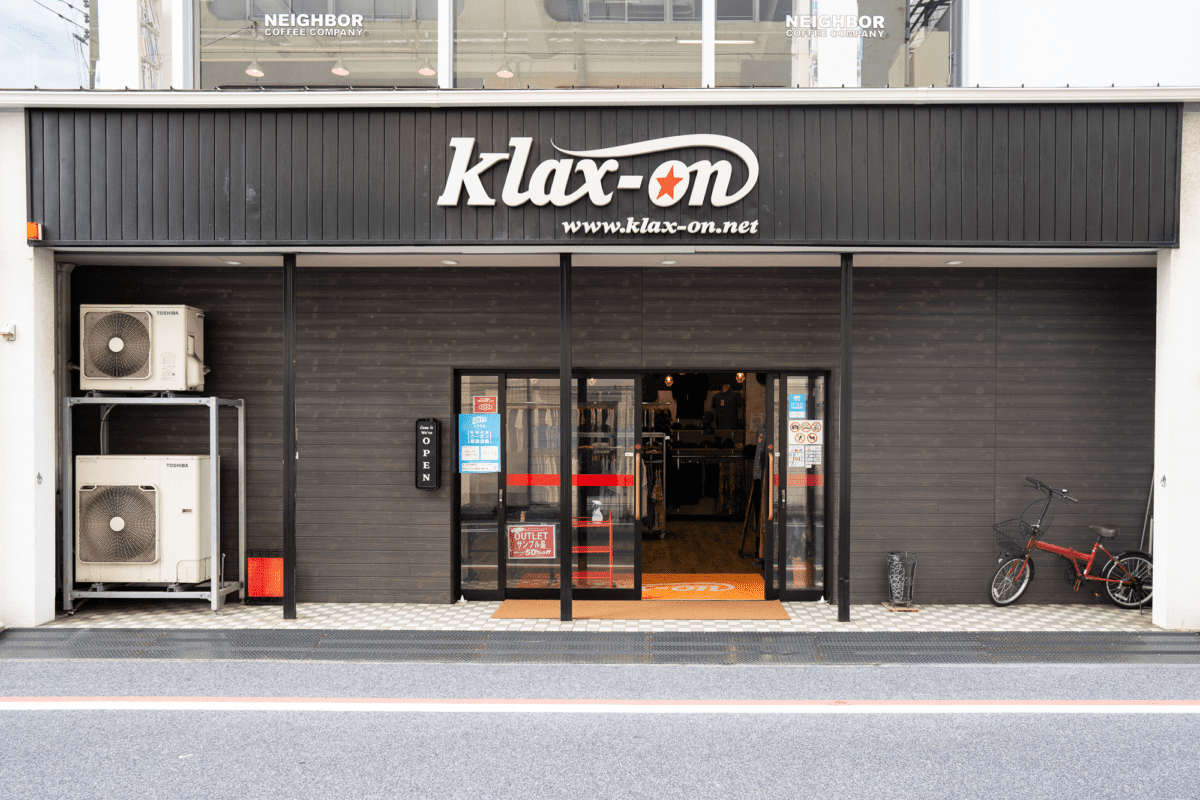 But a few shops down, you'll come across a giant store, the Big John store.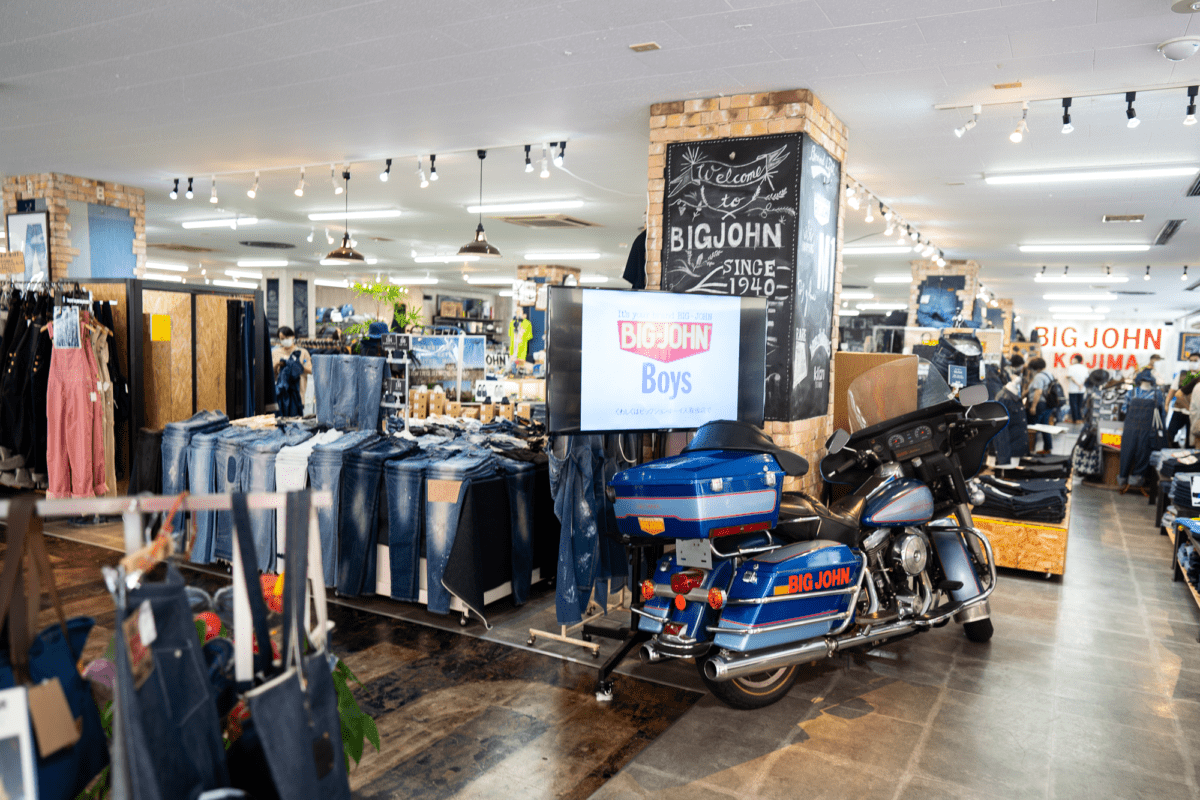 Take your time here, as this would be the most impressive of all the shops in terms of size and offering.
They have a section dedicated to altering your denim. There are signs with profiles of each artisan and their years of experience.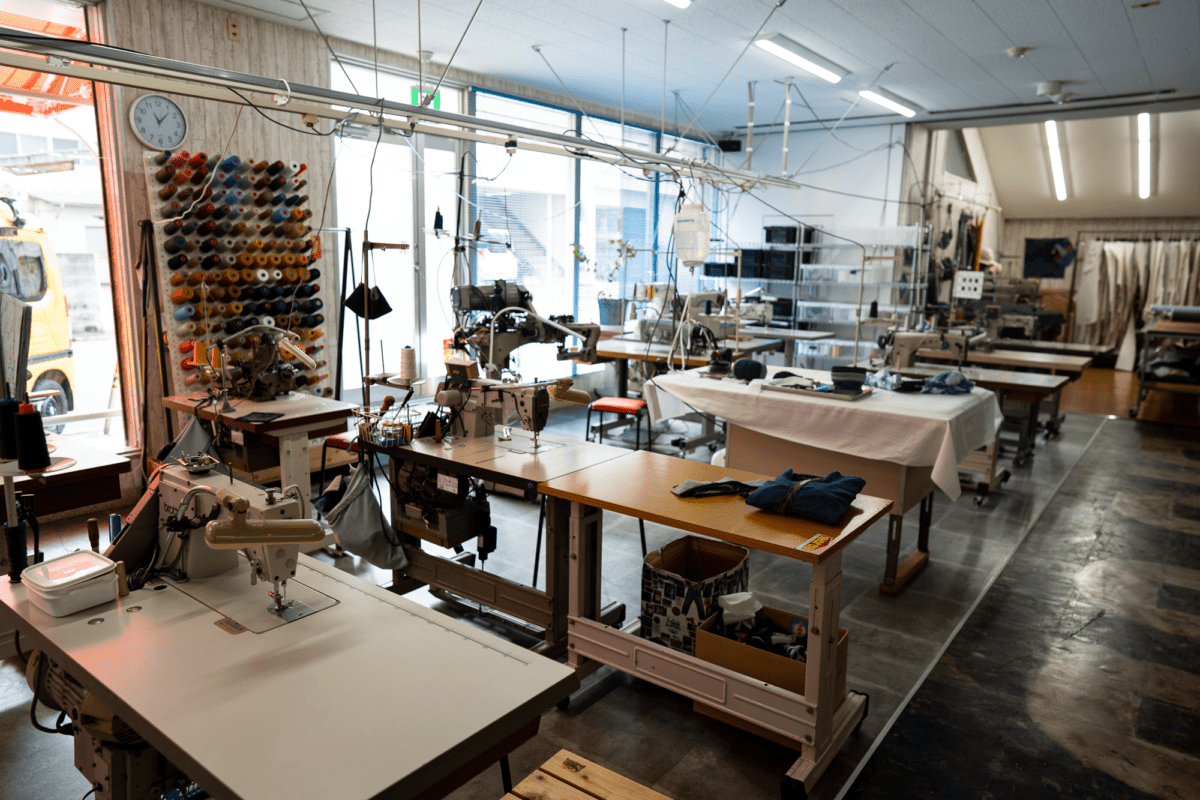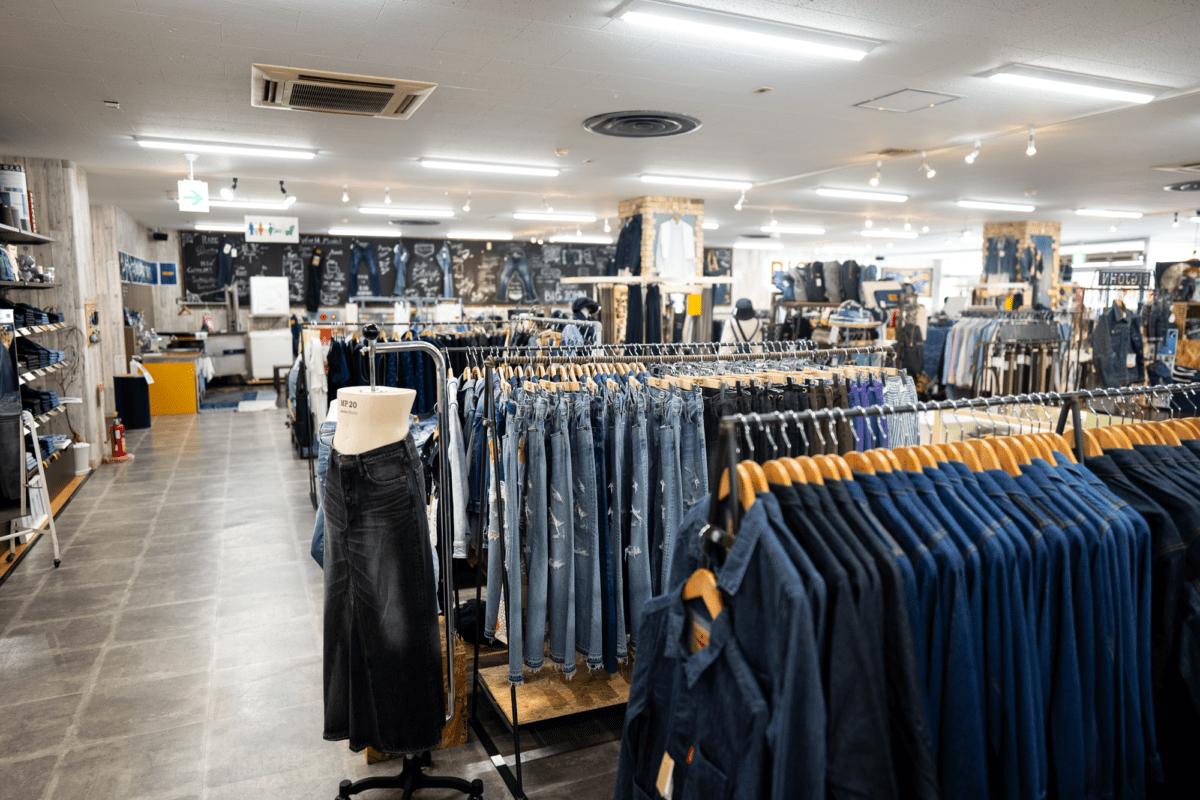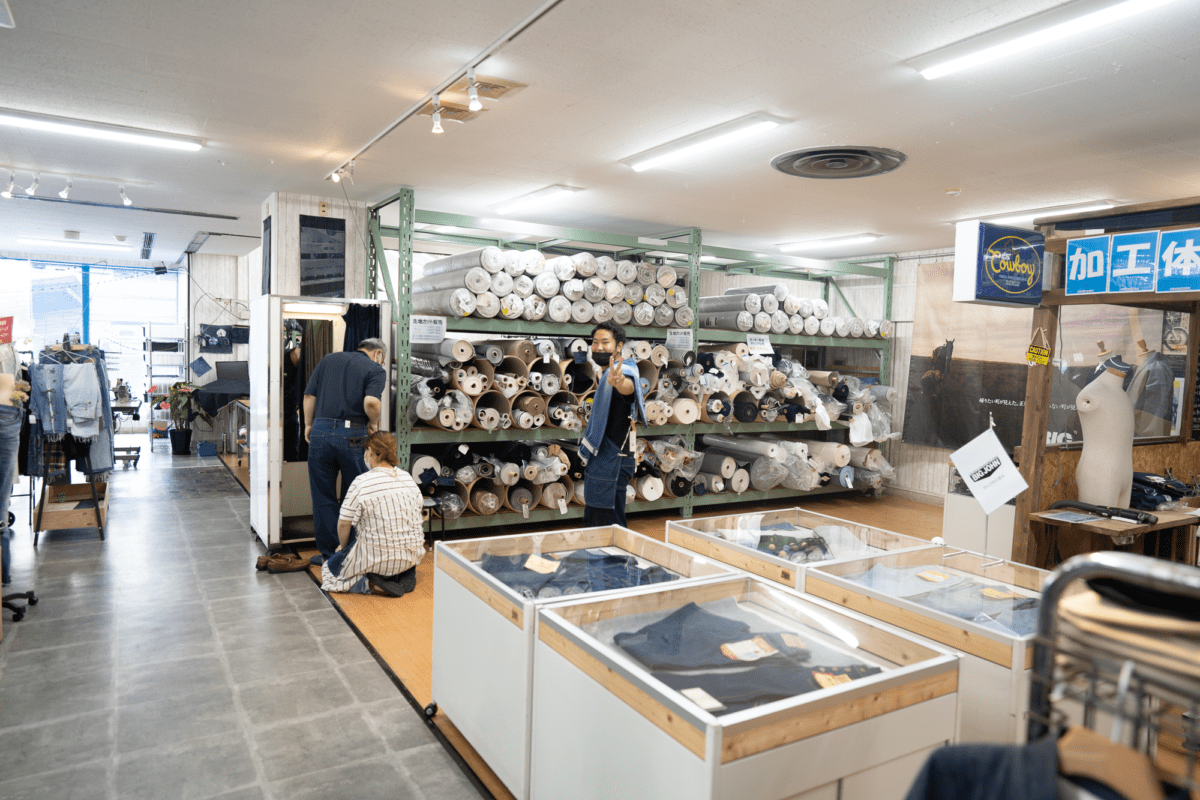 Unlike most shops around Japan which are tight with photography, Kojima Denim Street is regarded as sort of a tourist attraction and you can freely take photos inside the stores. Having lived here for a bit, I couldn't kick the habit of asking permission before doing so.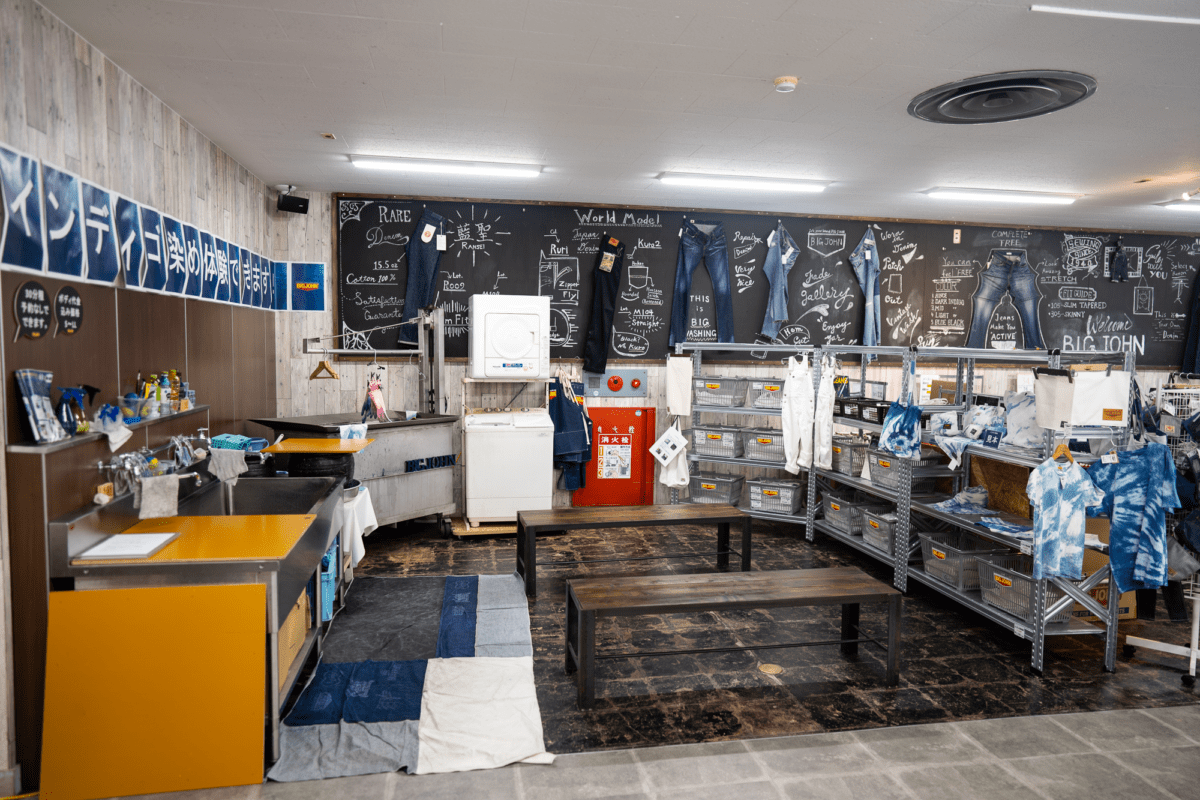 Leaving Big John, the other shops are relatively unknown. It could be because of the pandemic, but any of the shops weren't even open. Still, I enjoyed seeing how they decorate the shopfront.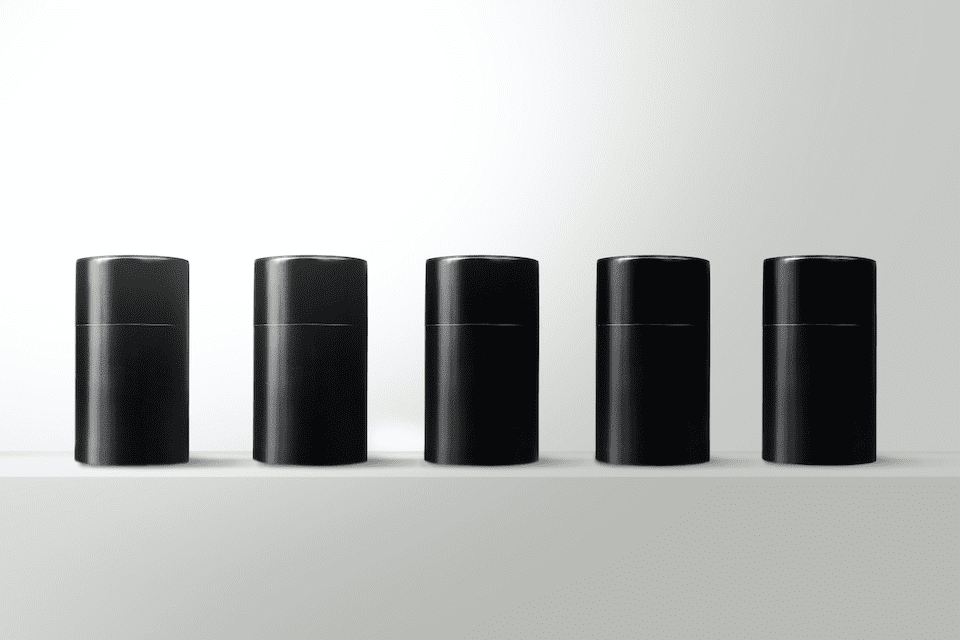 I found a 100 year old company that would create these heirloom quality canisters for me. They are handmade and will keep your tea leaves, coffee beans or anything that you need dry for years to come.
or read review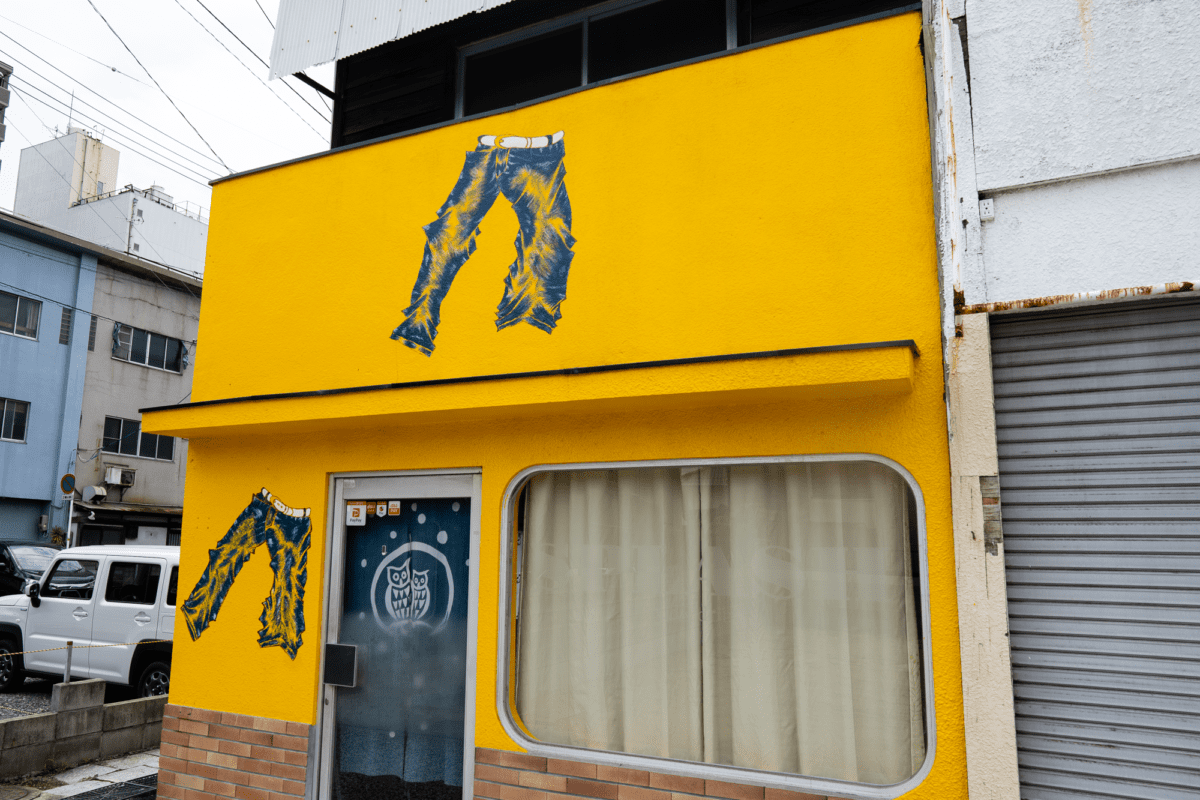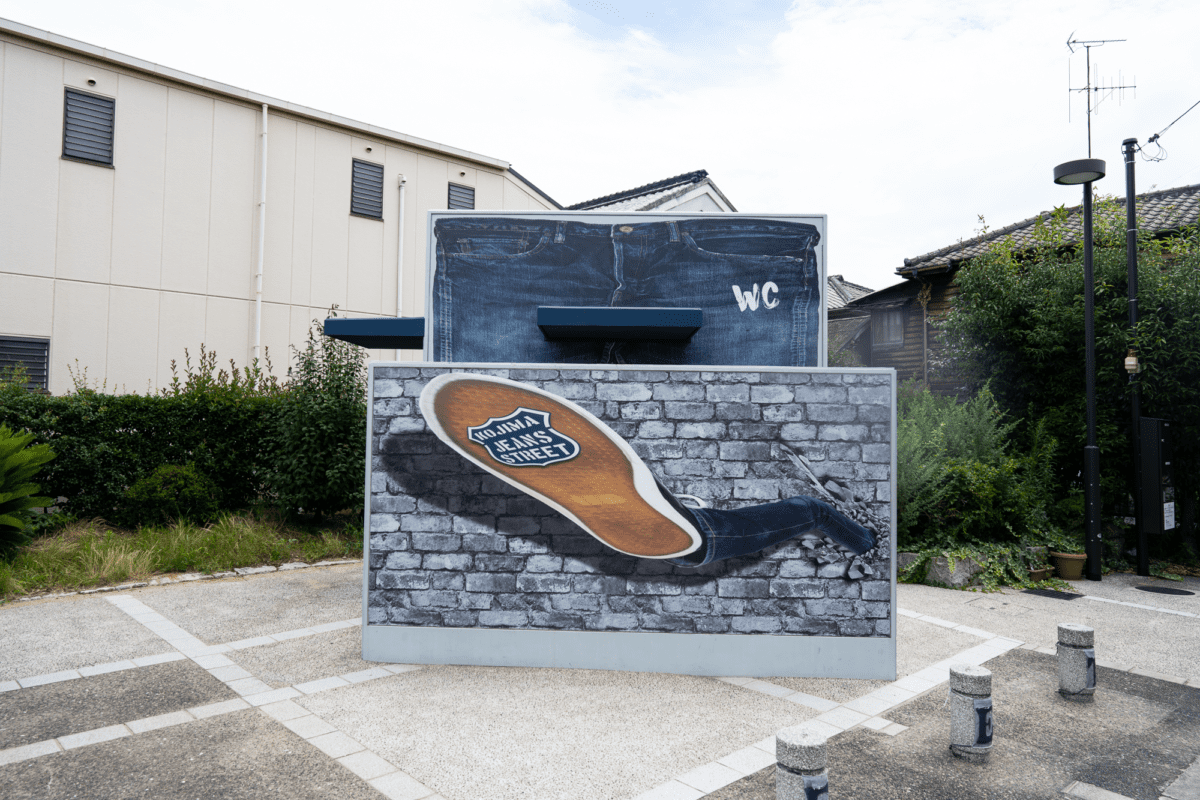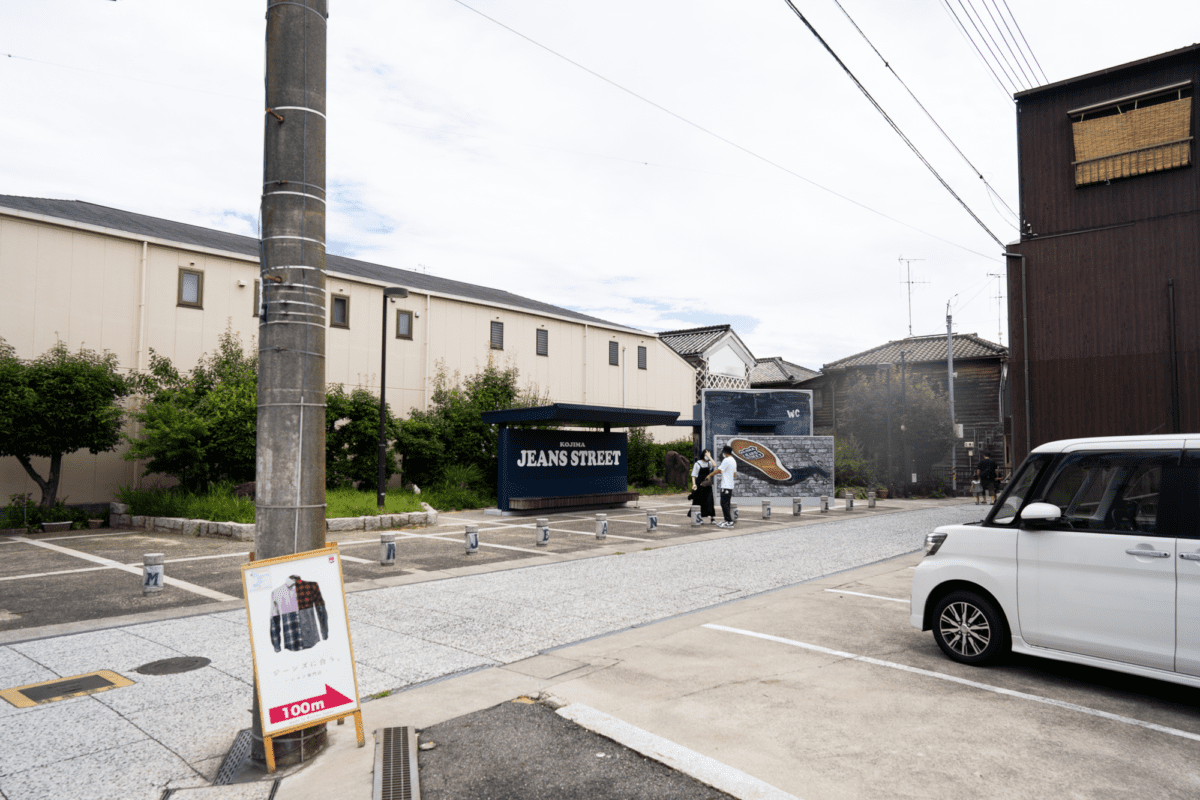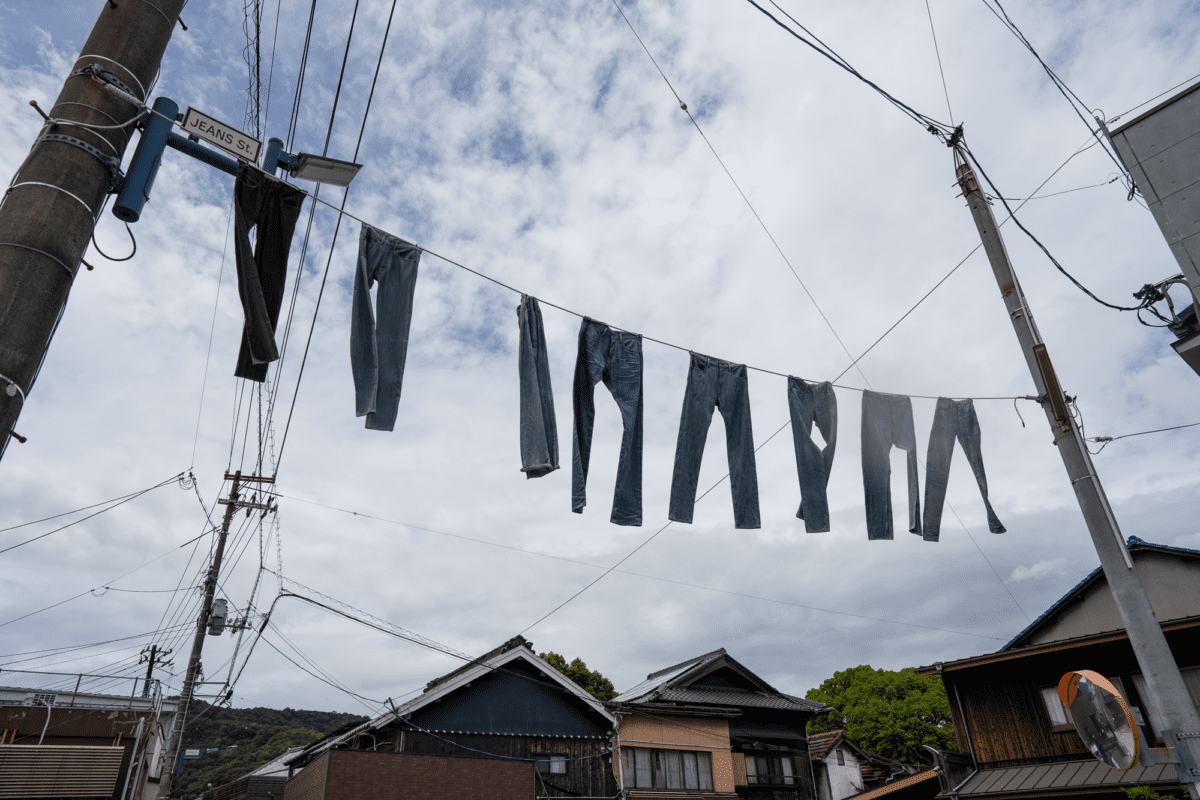 Along the street, you are going to see denim hanging on a wire.
I spotted this shop which looked like they sell the blue-colored ice cream that I always see in photos. But don't be fooled, this isn't the one.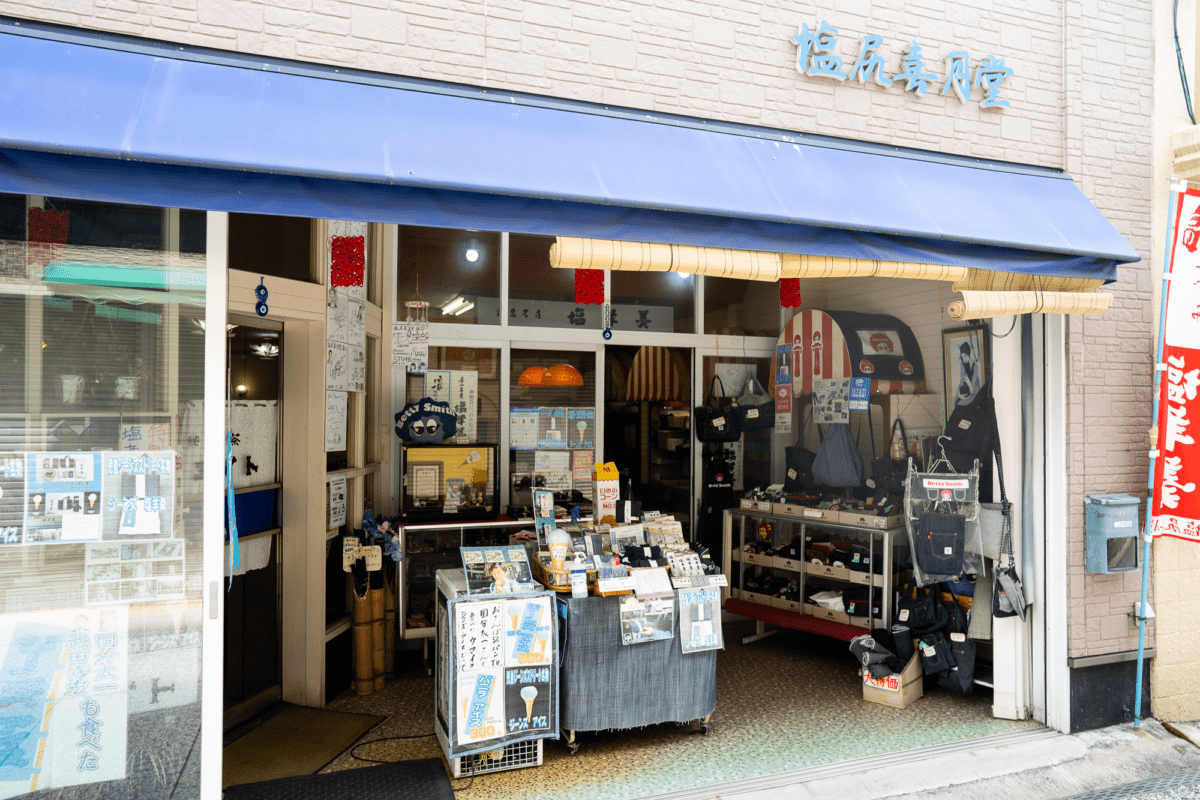 I also noticed that there were many shops that looked like they were here before the street became a denim street. To cash in, they started selling random denim or denim-themed products to sucker us for some quick yen.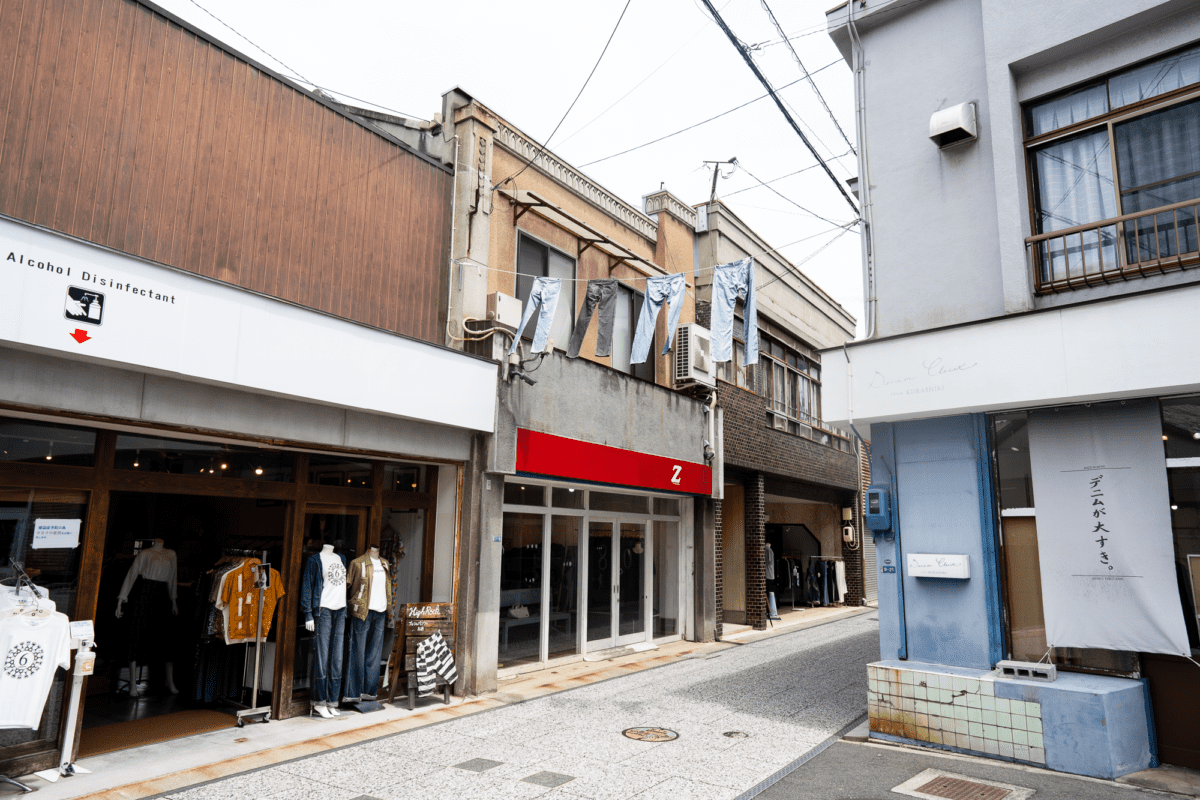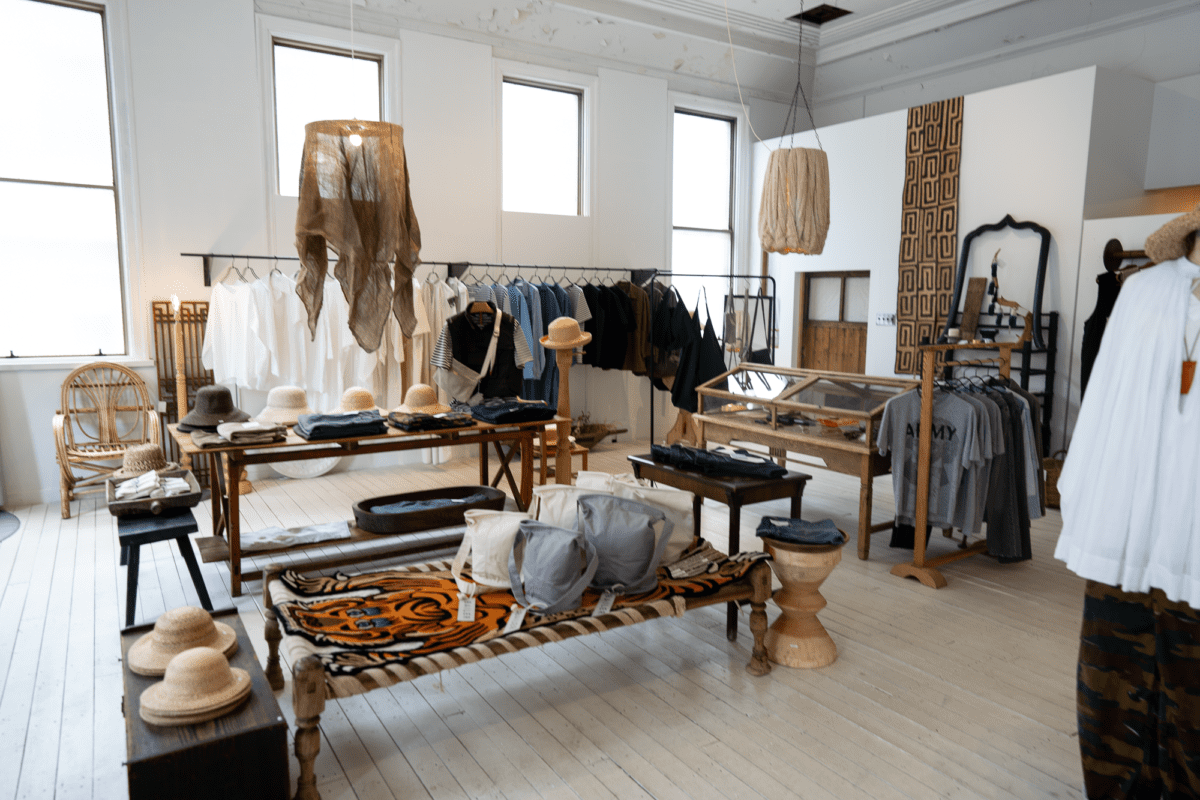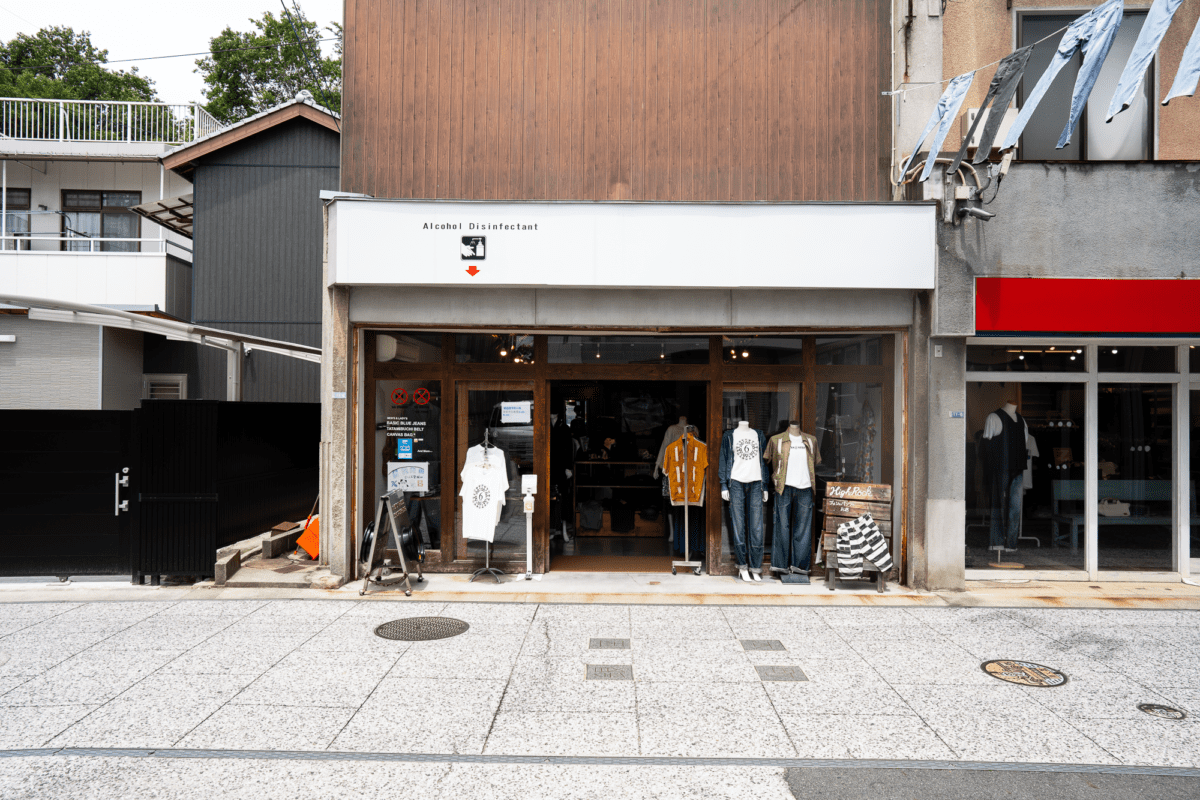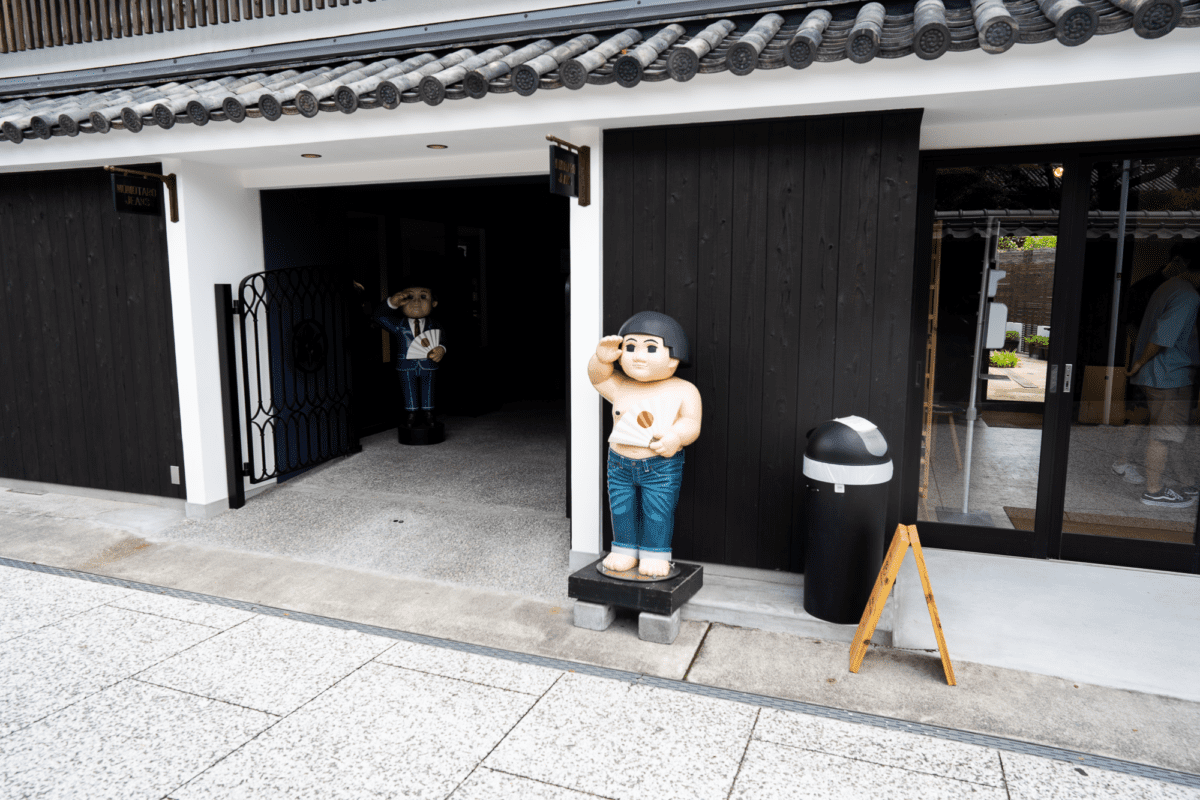 I knew only three brands on the street; it was Big John, Momotaro, and Japan Blue.
Momotaro was my favorite, having owned a few of their GTB denim. However, compared to Big John, the Momotaro shop was smaller than I expected, and it looks like half of it was closed off during my visit.
It looks like there wasn't anything special that you couldn't find in Momotaro stores in Tokyo (I frequently visit the one in Ao Aoyama).
The Momotaro store has a Japan Blue cafe next to it.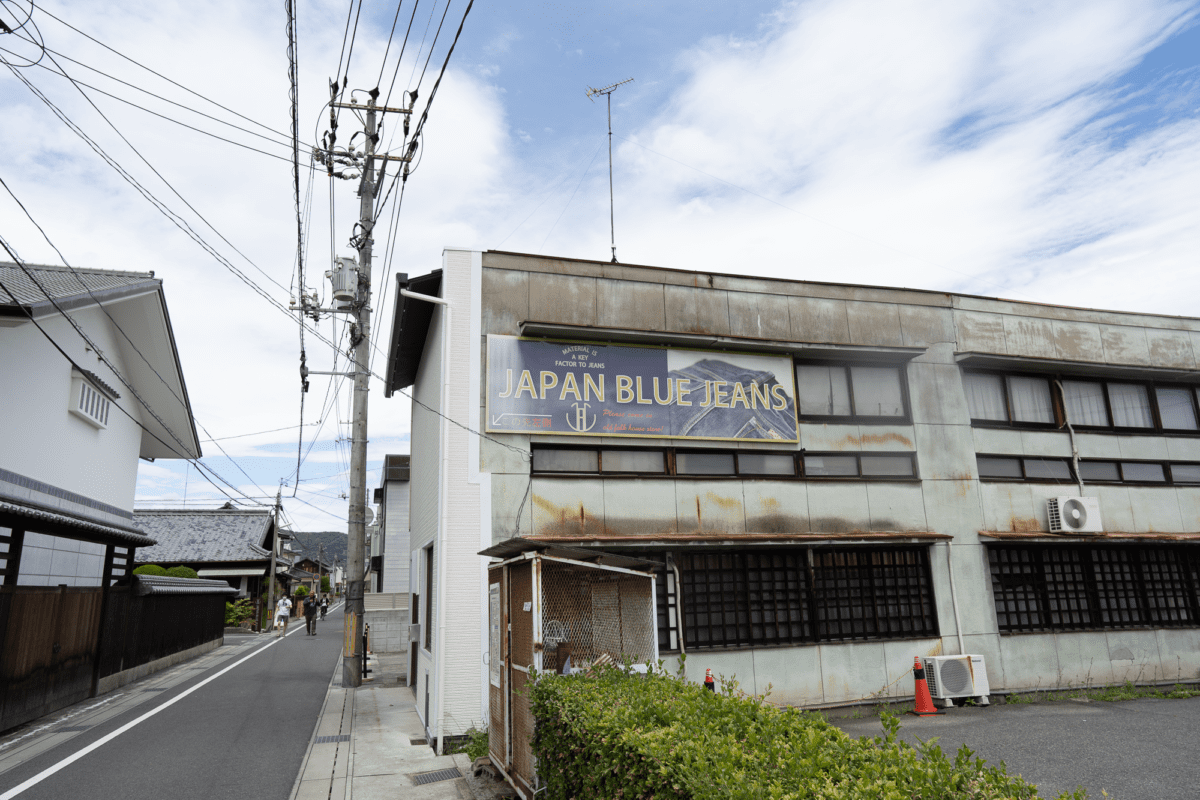 I was also looking forward to Japan Blue's shop, having owned a pair of their jeans as well.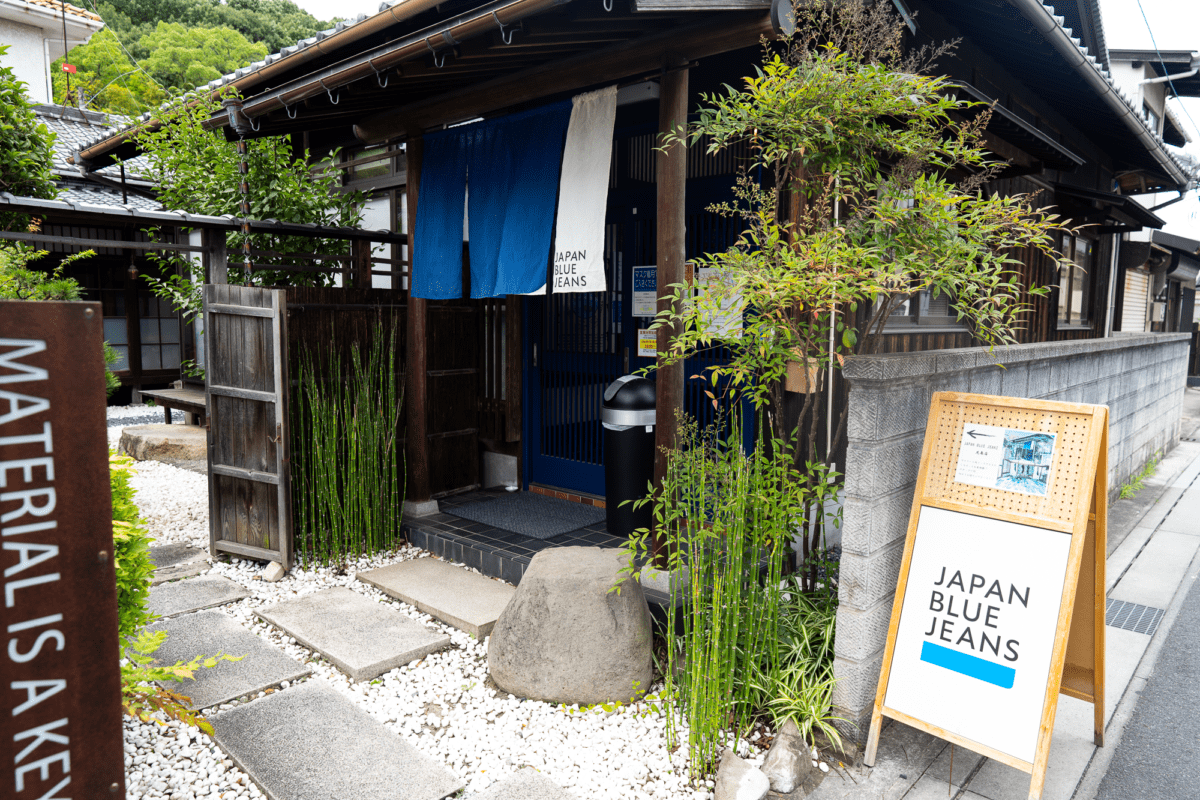 The shop was in a traditional machiya-style building.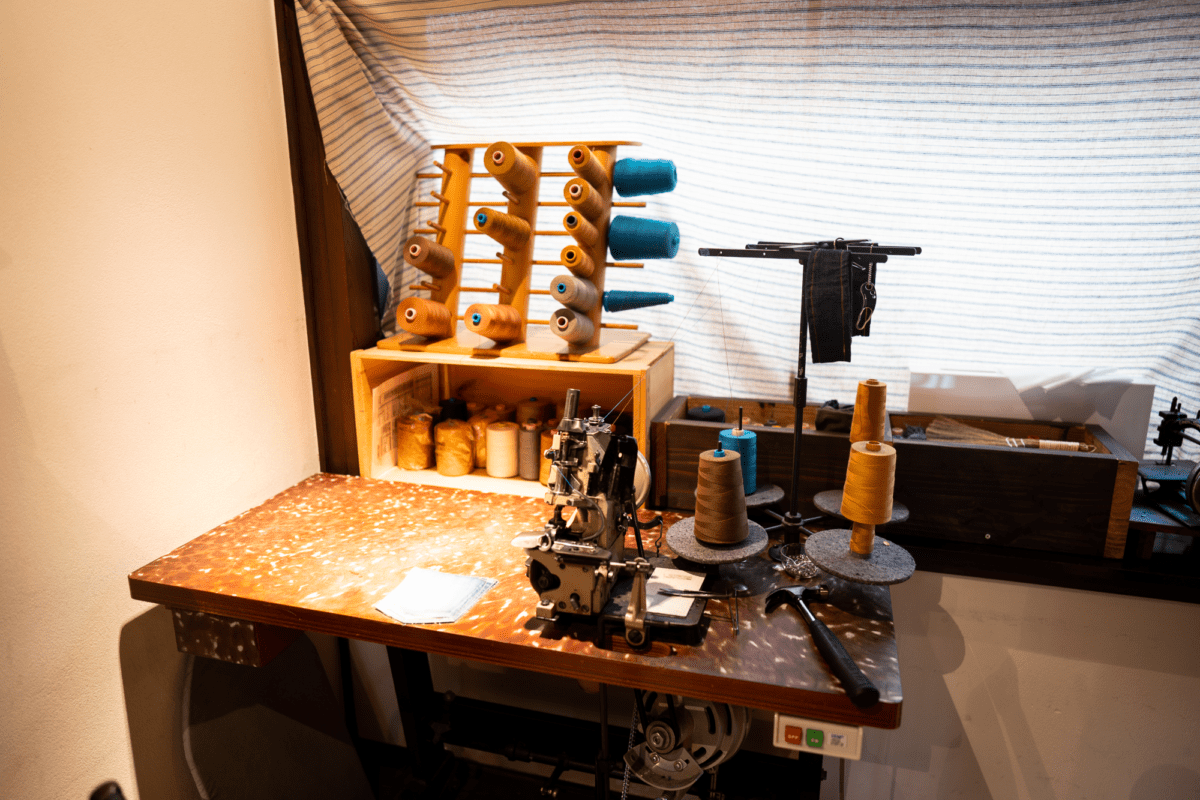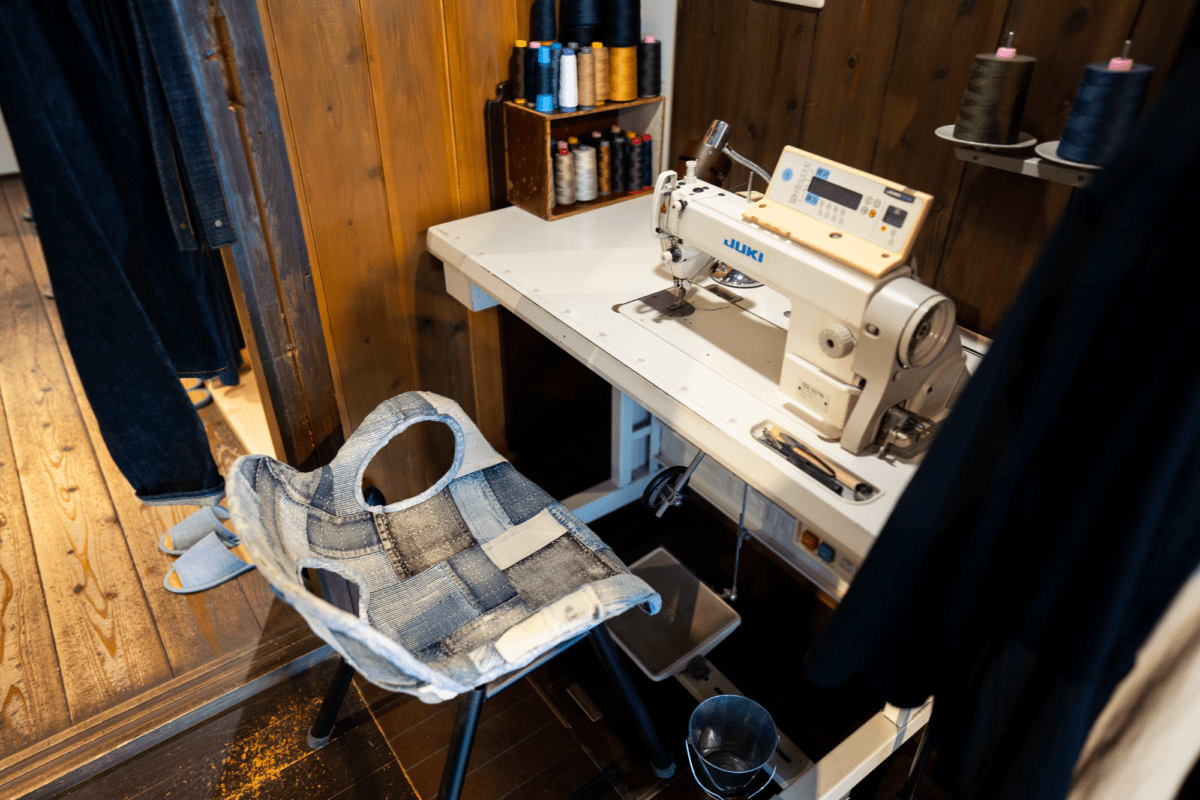 There is a path beside the shop entrance that will lead to a display of jeans.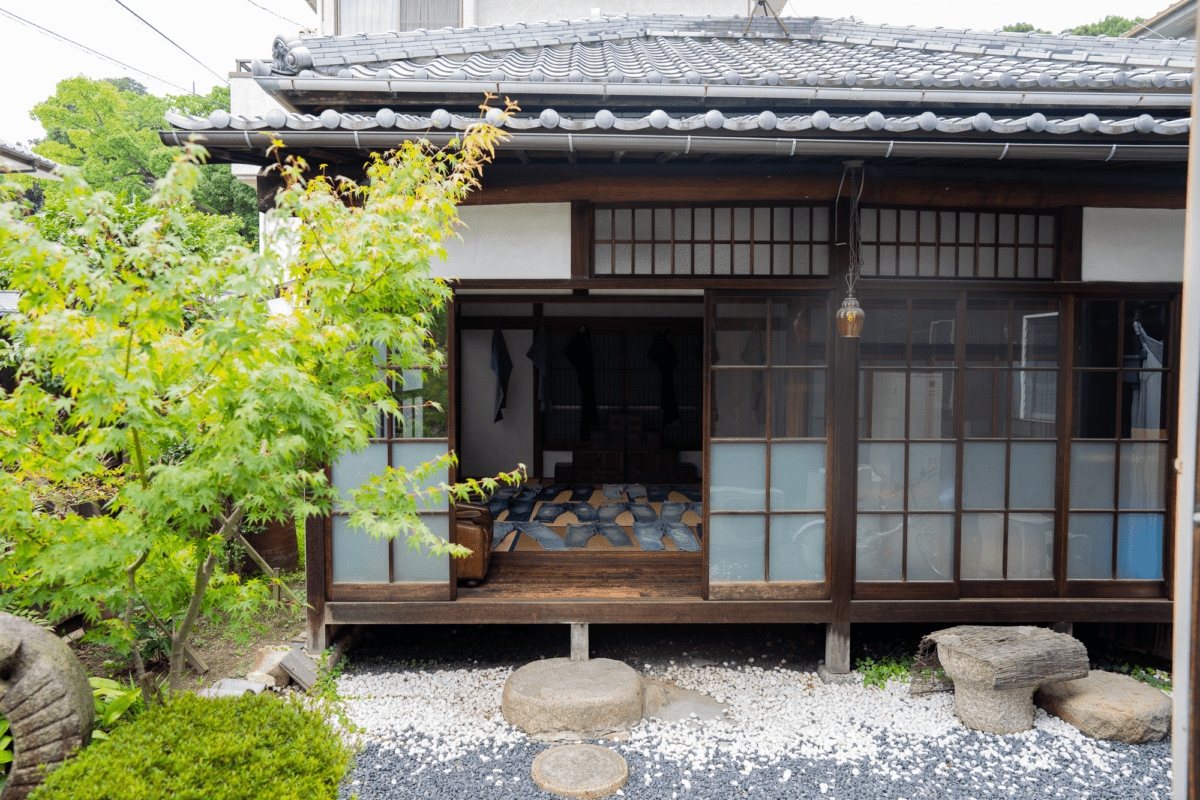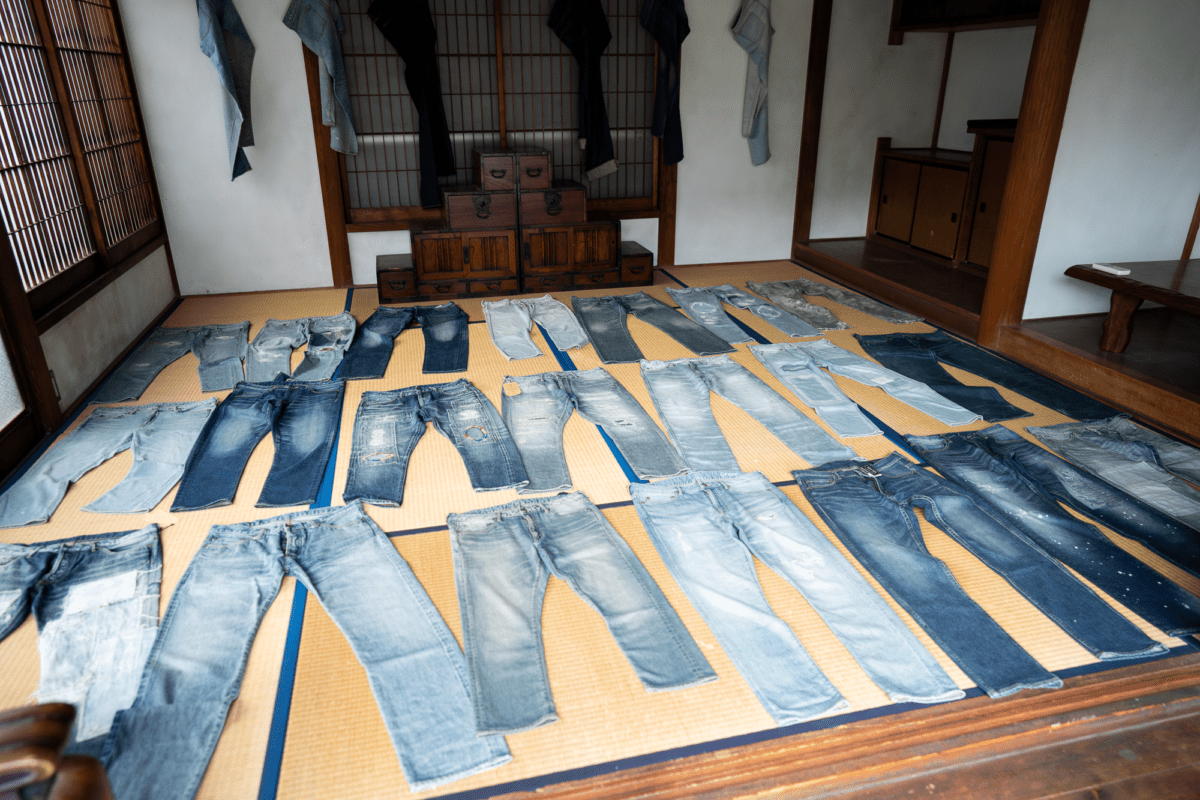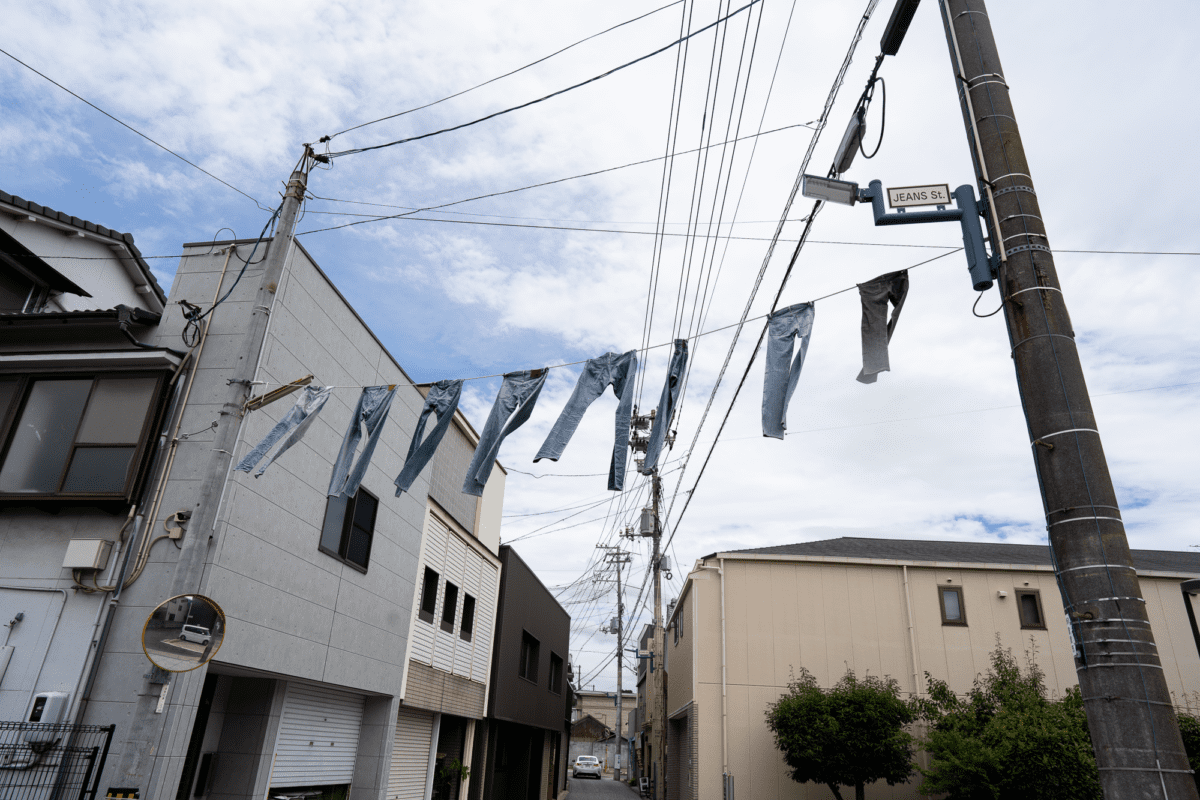 Moving back towards the main street from Japan Blue (which was the last shop of the street), I spotted the ice cream shop, indicated by this large ice cream figurine on the outside.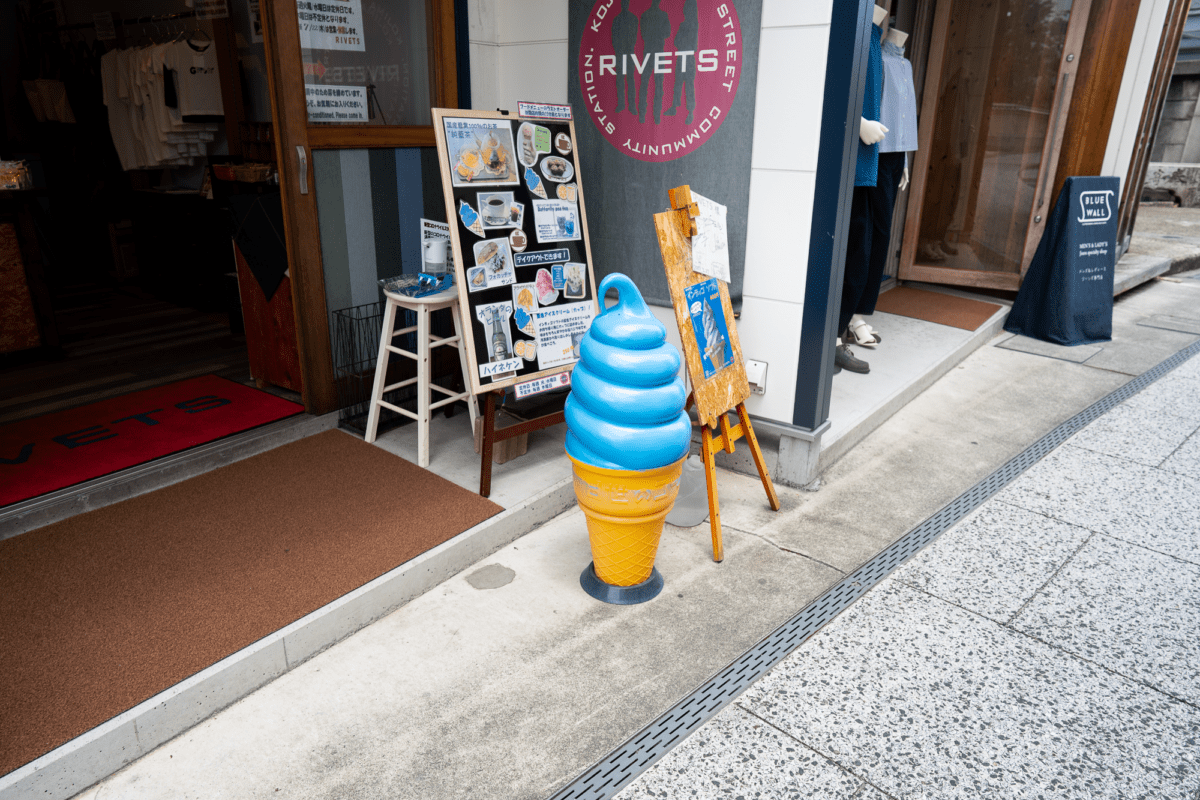 It was right before lunch, but fuck it, I needed some ice cream to cool down.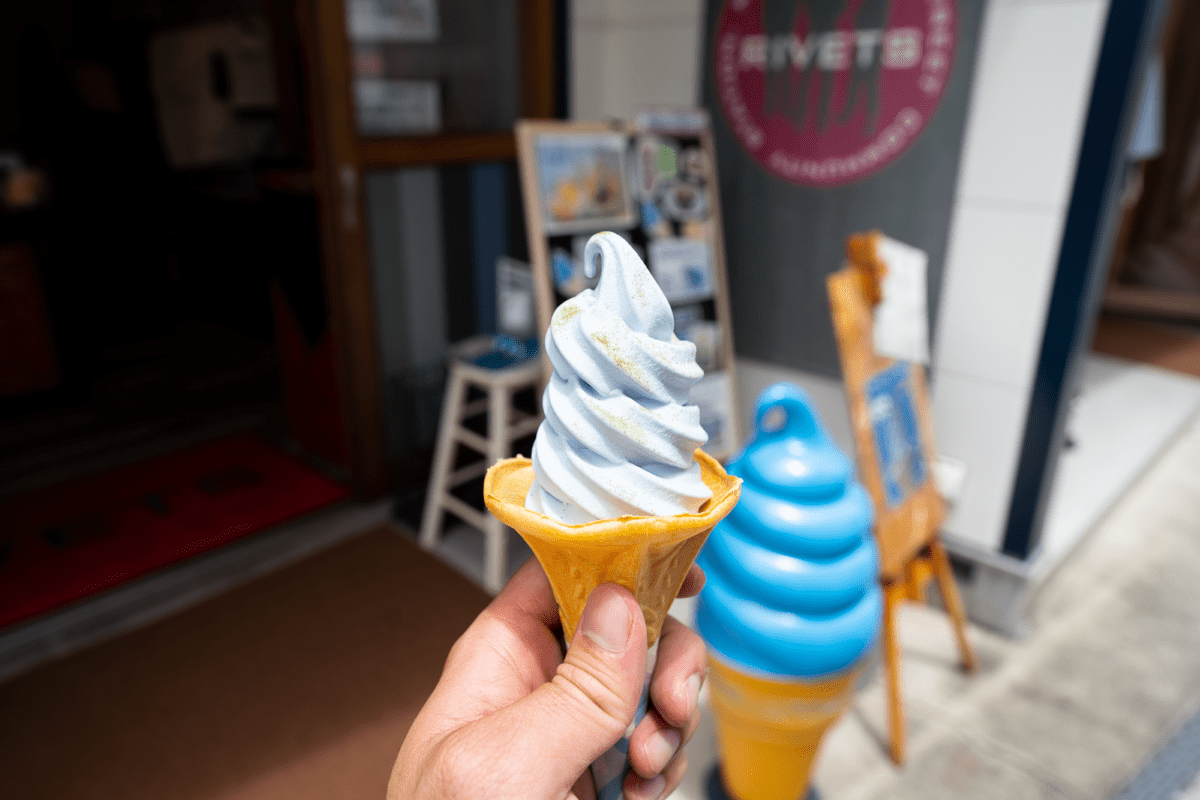 It costs 400 yen and tasted yummy like a regular vanilla ice cream. This shop was a classic example of a regular cafe cashing in on the denim concept. I guess I'm one of those suckers.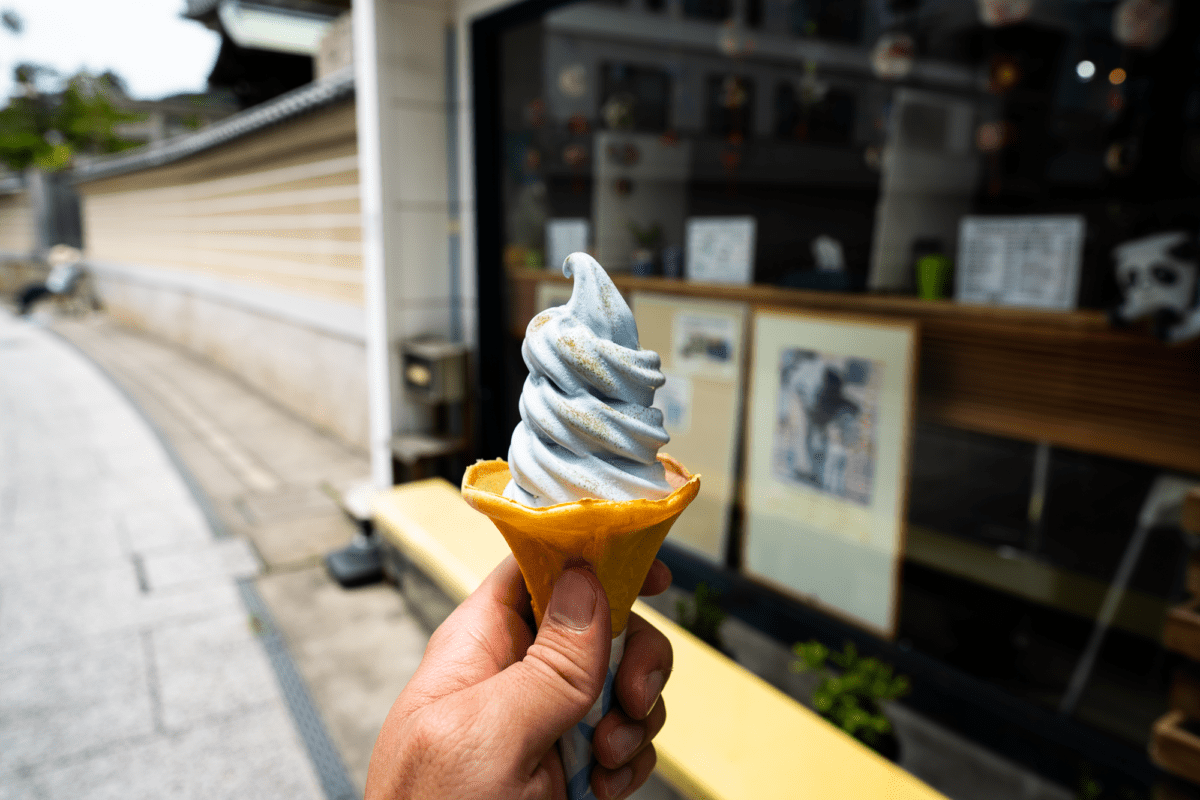 There isn't anything here that you can't find in Tokyo and, for me, it wasn't worth it to travel all the way down to see the street. If it is on your way or you are a die-hard denimhead, then it might mean more to you.
For me, I was glad I visited it along my way to Fukuoka. However, it's not one of the places that I would want to visit again.
Bonus
Those looking for lunch can consider heading to Mimatsu (三松) in one of the streets linked to the denim street. I had their tendon teishoku (set meal) for a very reasonably-priced 880 yen. This was possibly the highlight of my trip. Google Maps here.