This website is made possible by readers. I may earn a small commission when you buy through the links in this article at no extra cost to you. Learn more.
Overview
Even before I get a new gadget, I start thinking about how to accessorize it. As must of a minimalist as I try to be, some gadgets just don't work without accessories. I still haven't figured out how to not crack my iPhone screen without a case.
When I accumulate something, I usually do so with an intention to use it for life. So, you can imagine how devastating it was for me to lose them. I did lose my G-SHOCK GBX100 and Snow Peak Chopsticks recently.
I decided I didn't want to go through that again and started investing in AirTags. Since AirTags need to be with the thing you are trying not to lose, at the very least, you need a pouch or a keychain to keep it with the item. This is where NOMAD comes in.
NOMAD is my favorite brand when it comes with accessories. From the NOMAD Slim Wallet, to the NOMAD Base One, NOMAD has been on top of the game when it comes to designing functional yet stylish cases for all your Apple gadgets.
NOMAD has been adopting a one-track mind when it comes to device support, with exclusive support for Apple products. This is also why you can be sure that it will have something for the AirTags.
In this review, I will be taking a look at the (almost) full range of AirTags protection, such as the NOMAD Leather Loop, NOMAD Leather Keychain, NOMAD Rugged Keychain, and the Card for AirTag. I was not able to get the Sport Keychain on hand for this review.
Style
NOMAD has a reputation for putting out some of the most beautiful accessories I've seen. It isn't surprising that they didn't cut corners even for something like AirTags accessories.
It should be relatively easy to see which AirTag case is for you.
Two of them are made from leather, well suited for professional situations. Between the Leather Loop and Leather Keychain, the keychain is the more presentable of the two as it completely covers the AirTag.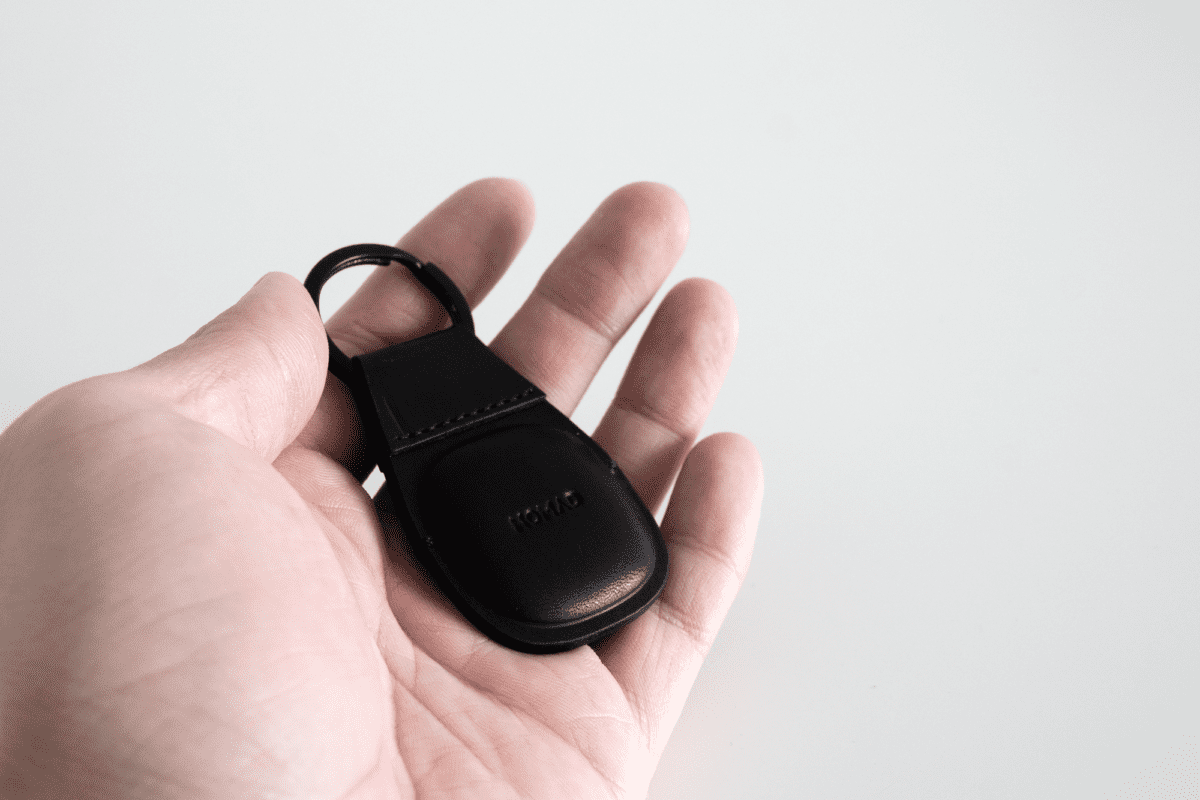 The loop uses adhesives to attach onto the AirTag, leaving the outer edges visible. Getting the loop centered on the AirTag is a challenge of it's own. While it doesn't look bad, it lacks the premiumness an all-leather covering gives.
But no one likes ads, so I got rid of them. If my articles helped you, I ask for your support so I can continue to provide unbiased reviews and recommendations. Every cent donated through Patreon will go into improving the quality of this site.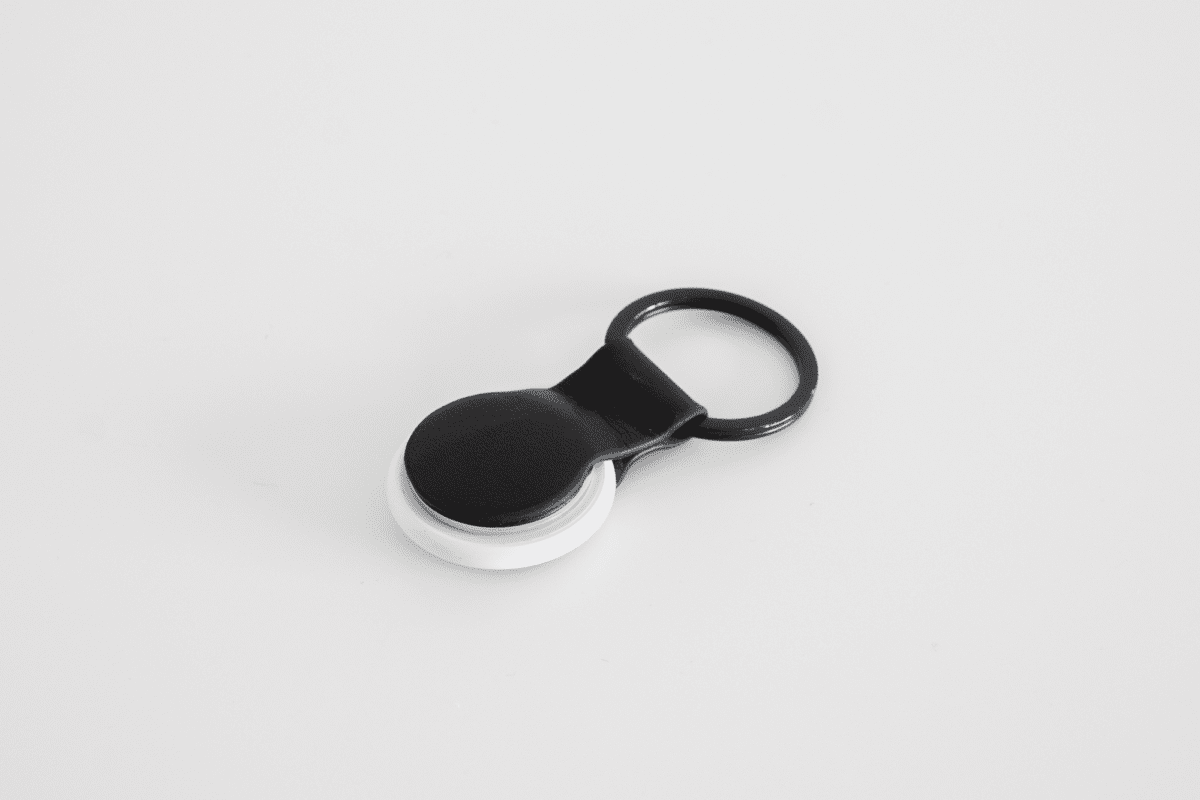 The square shaped keychain with rounded corners give a soothing look, at the same time, prevents one from guessing that it's holds a AirTag too quickly. The leather is stitched onto a matte black ring, which I thought was beautiful and unstated.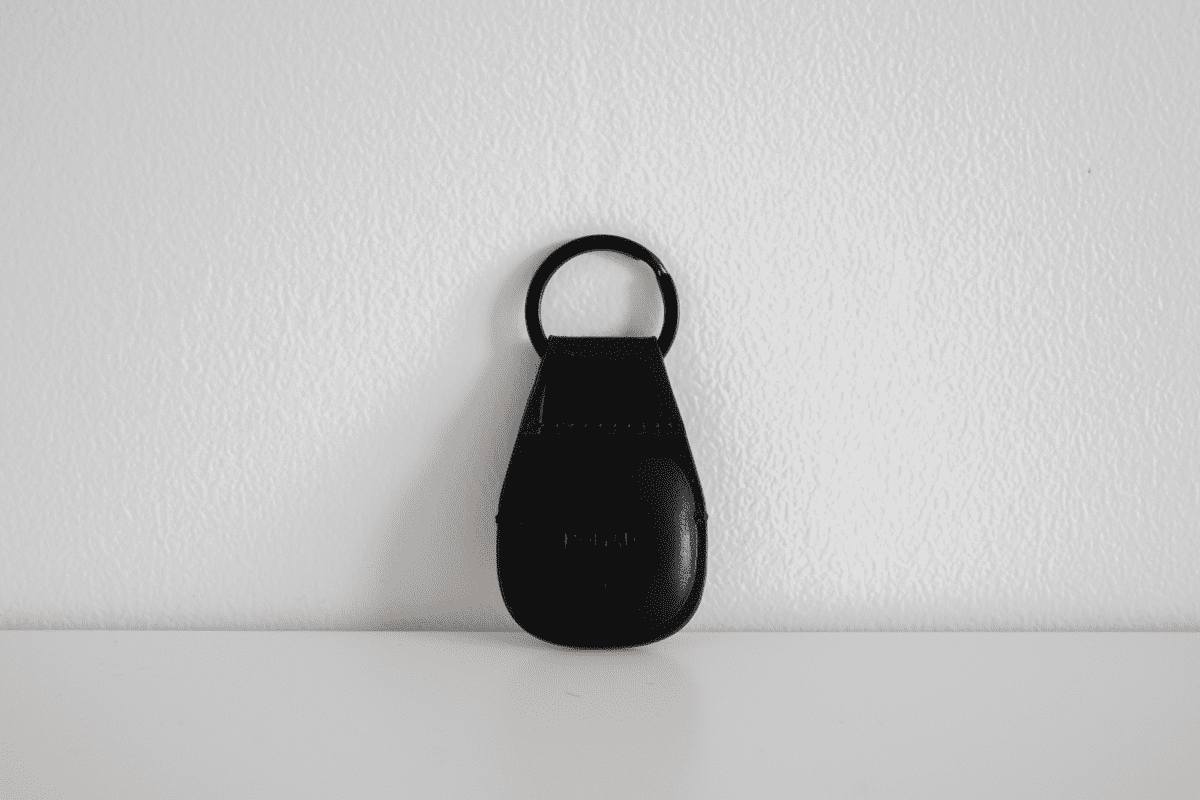 The Rugged Keychain, despite being in a different material, manages to exude a premium vibe. The polycarbonate frame is matte with an indented NOMAD branding that is both subtle and inviting. The TPU overmold encircles the frame completely and gives the impression that it can't be opened for a unibody look. As the frame ages from time and abrasion, subtle black-on-black marks will appear, completing the "rugged" look as the name suggests.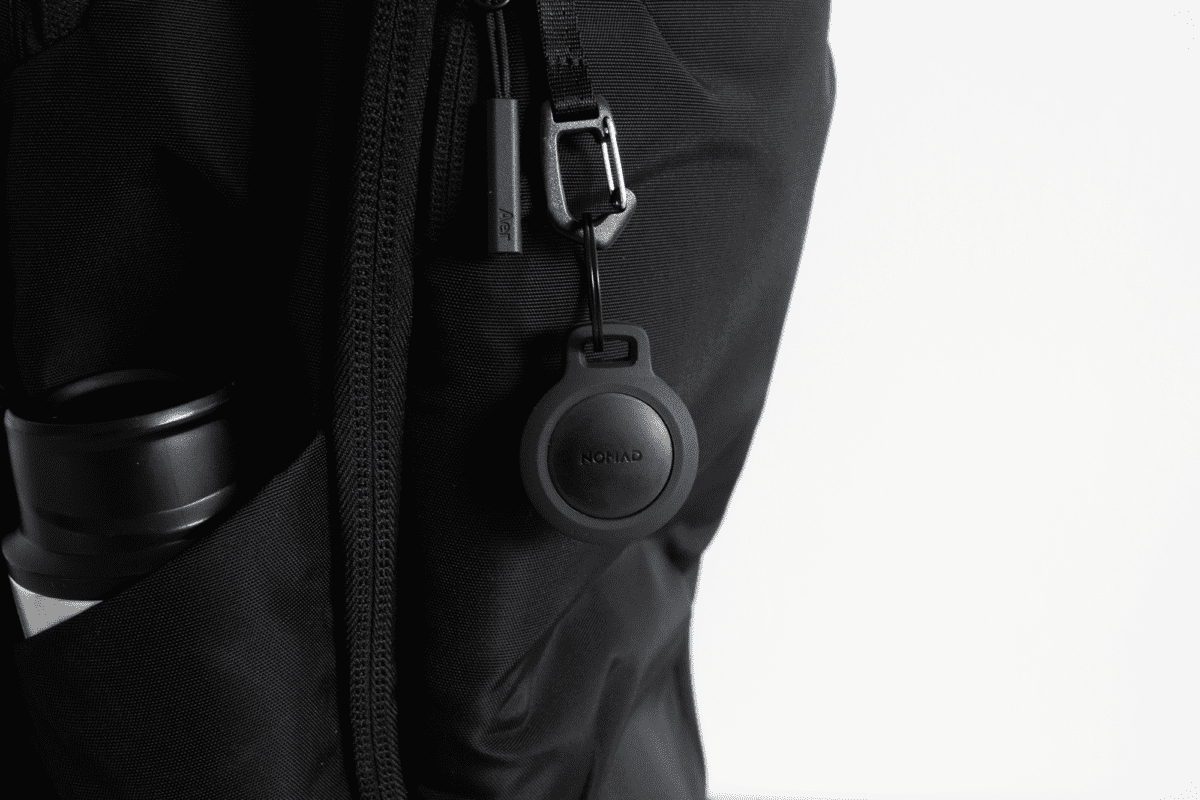 Included in the package is an open-faced cover that you can use to show off the Apple logo. Not sure why anyone would want to do that, but no judgement here.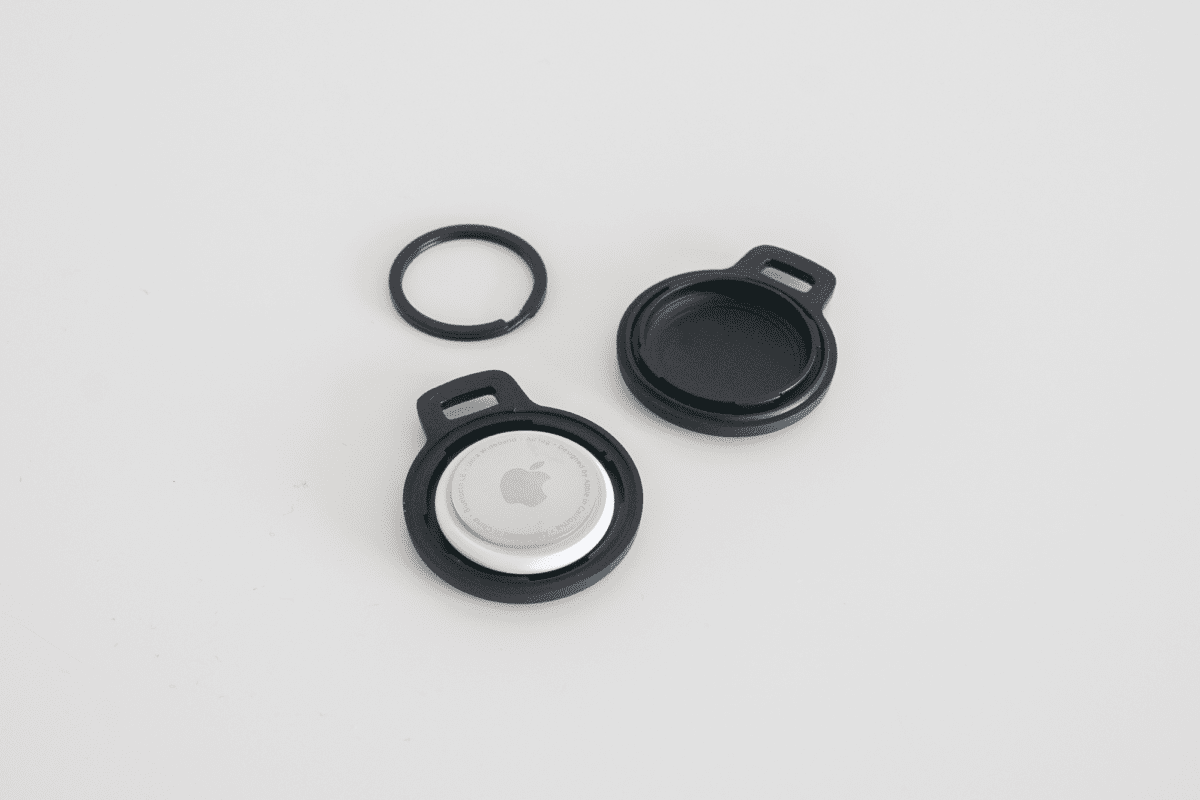 Material
NOMAD have been using Horween leather on many of their products, such as the NOMAD Slim Wallet. And for good reason.
Horween is one of the oldest and most well-respected leather tanneries around. Like GORETEX to techwear, Horween is a name you want attached to your product, because when you say "we use Horween leather", it means you are saying "we use the best".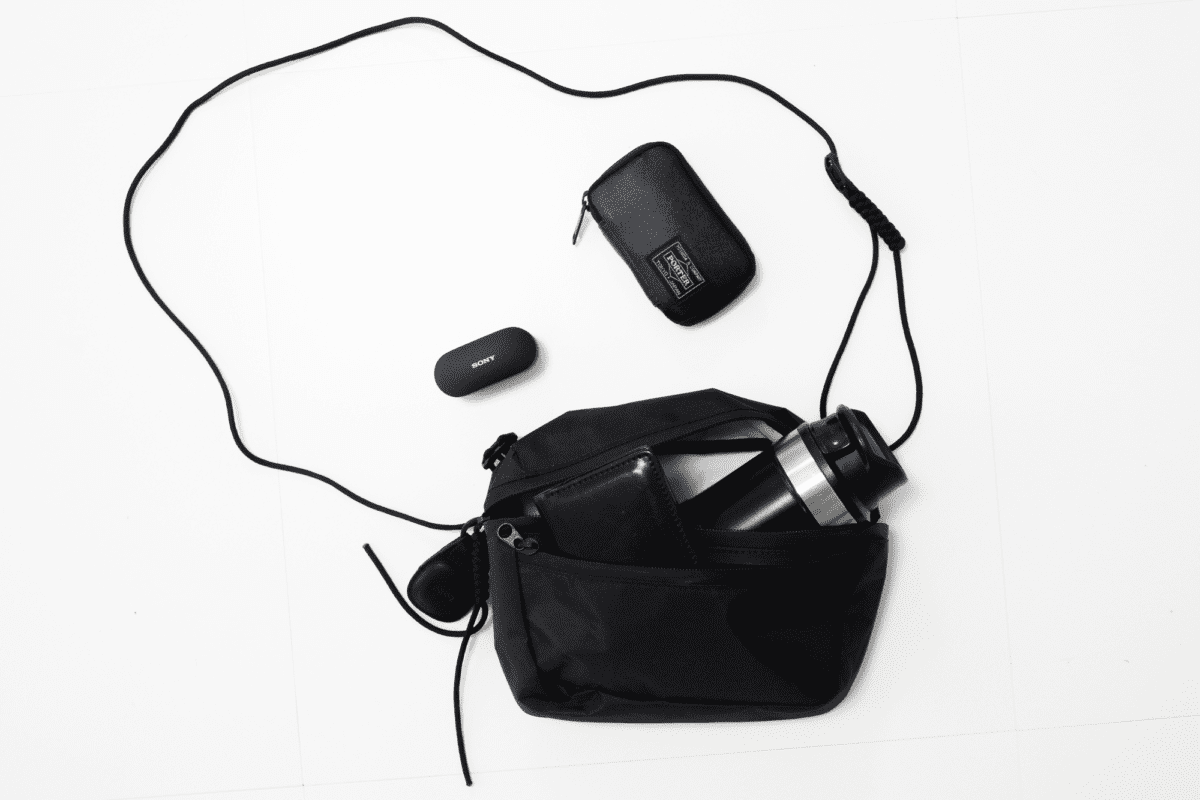 The stainless steel ring is PVD-coated. The word "coated" can be a misnomer since PVD does not add a layer, but changes the physical properties of the metal by bonding with the surface on a micron level. It is more of a conditioning than coating. The coated metal will not patina and only require simple cleaning to maintain the look.
Usage
When I use AirTags, I personally try to have them inconspicuously in one of my bag's pocket. When I lose an item, I always assume the worst and act as if some one has it. Therefore, I want them to discover the AirTag as late as possible so I can hone in on their location.
To track my backpacks, I attach it to a key loop on my Able Carry, Aer or TOM BIHN backpacks that usually comes with it. I use the NOMAD Rugged Keychain for this.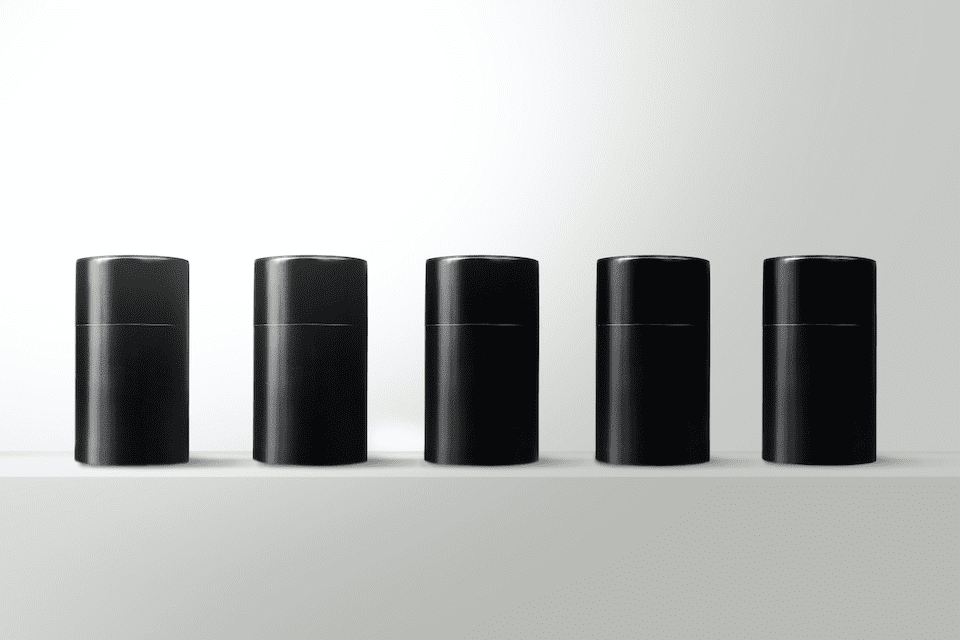 I found a 100 year old company that would create these heirloom quality canisters for me. They are handmade and will keep your tea leaves, coffee beans or anything that you need dry for years to come.
or read review
You can put your AirTags in either direction and close the keychain, but it does feel very tight one of the ways that I am inclined to say there is a right orientation when putting them in. You want the side with the Apple logo to face the side that can be interchanged with the open face cover.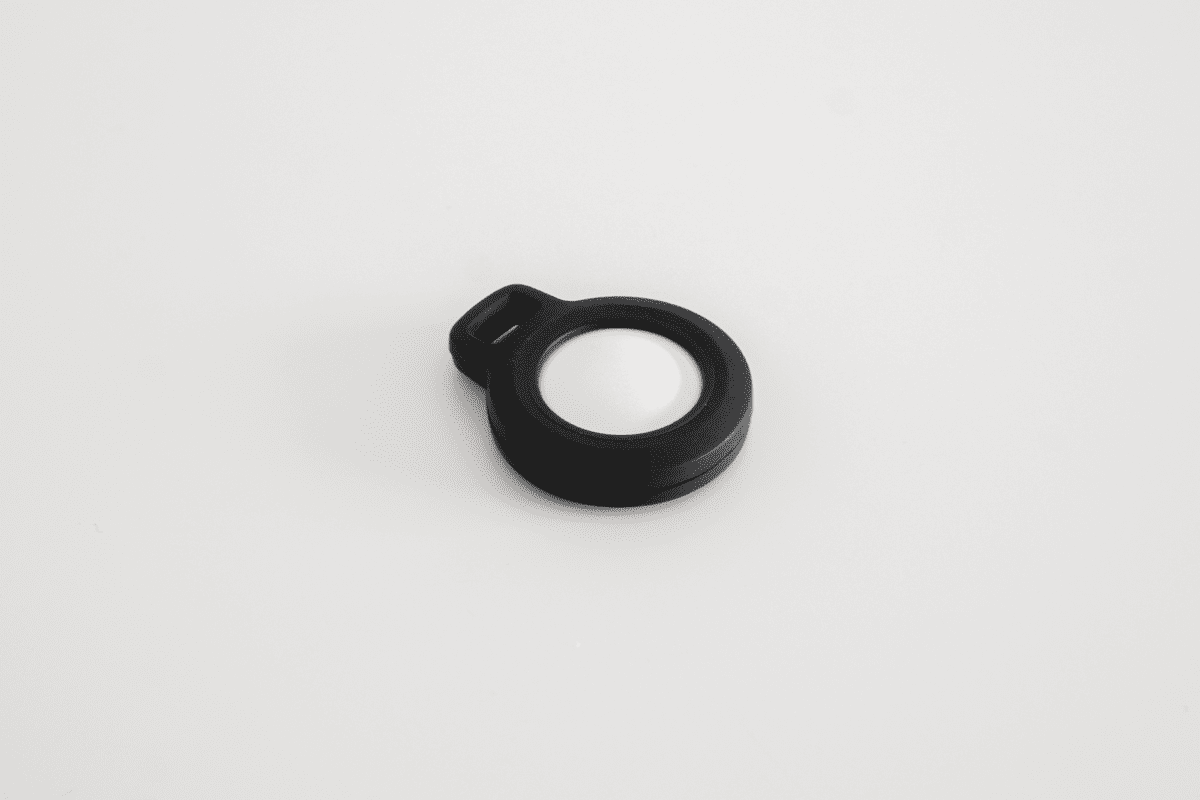 The screw on and off with a 45 degrees turn. When you have the ring on, it can't be opened, allowing it to act as a kind of lock. That said, I don't think there will be a chance that the NOMAD Rugged Keychain will open up on its own my accident.
For the NOMAD Leather Keychain, there isn't a need to open it up. You slip the AirTag through the opening on the top. I love the design because it reduced unneeded mechanisms yet is very secure. This is the kind of effortless design that I associate most with NOMAD.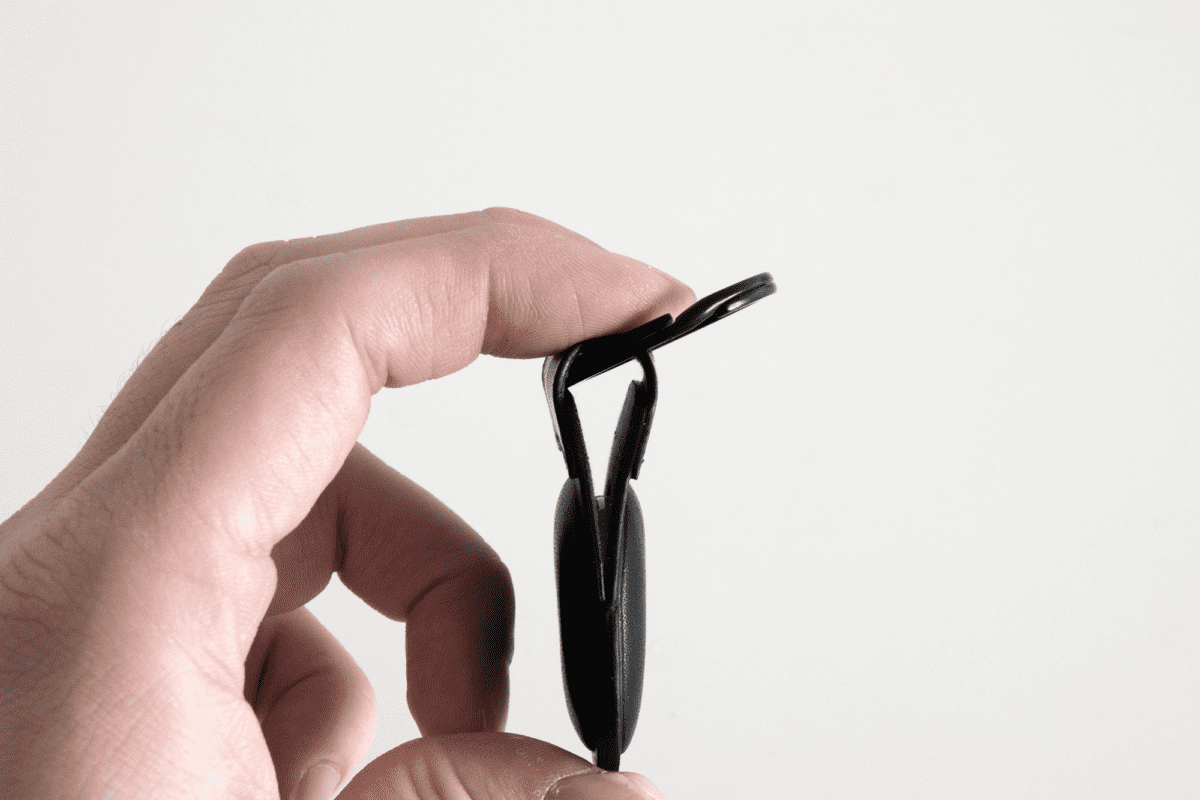 I have the Card for AirTag in my NOMAD Slim Wallet. Unfortunately, due to the thickness of the AirTag, the Card for AirTag can't make it any slimmer than it is. It creates a significant bulge in my wallet, so much so that I do not put any cards in the slot on the same side for fear of bending them.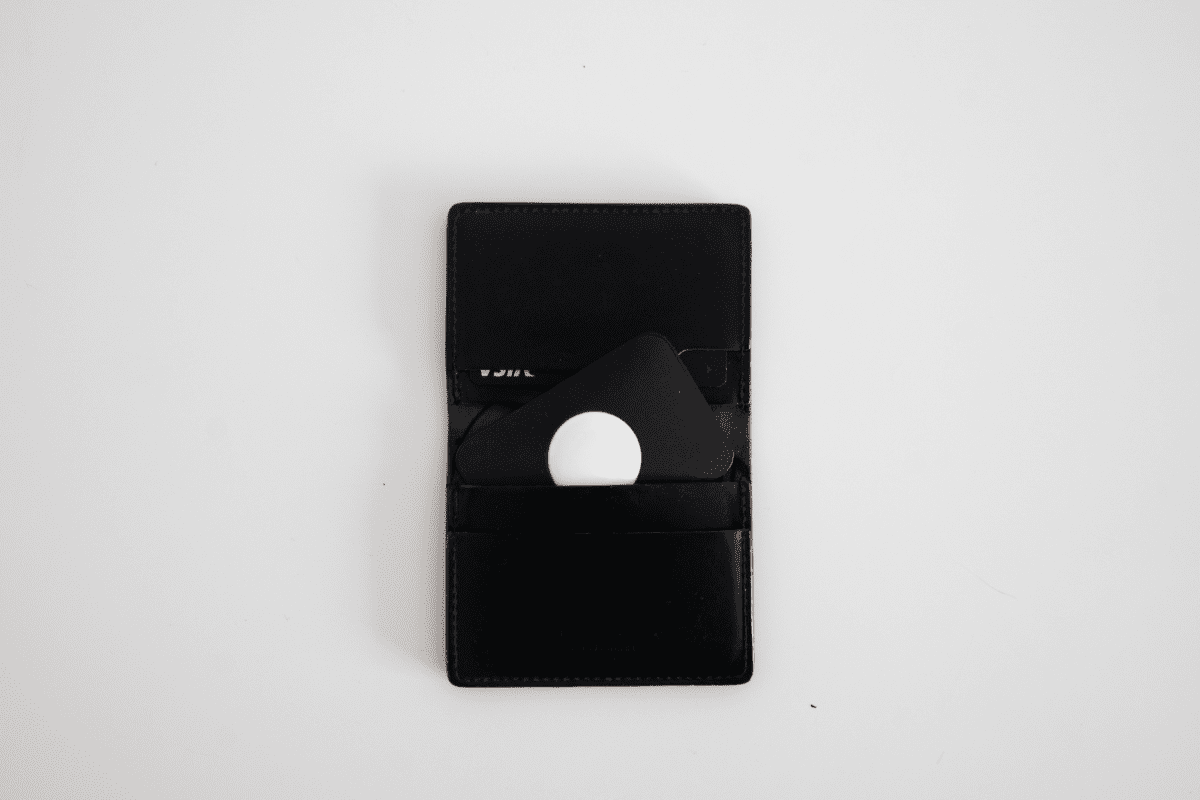 I used the NOMAD Leather Loop in my key pouch.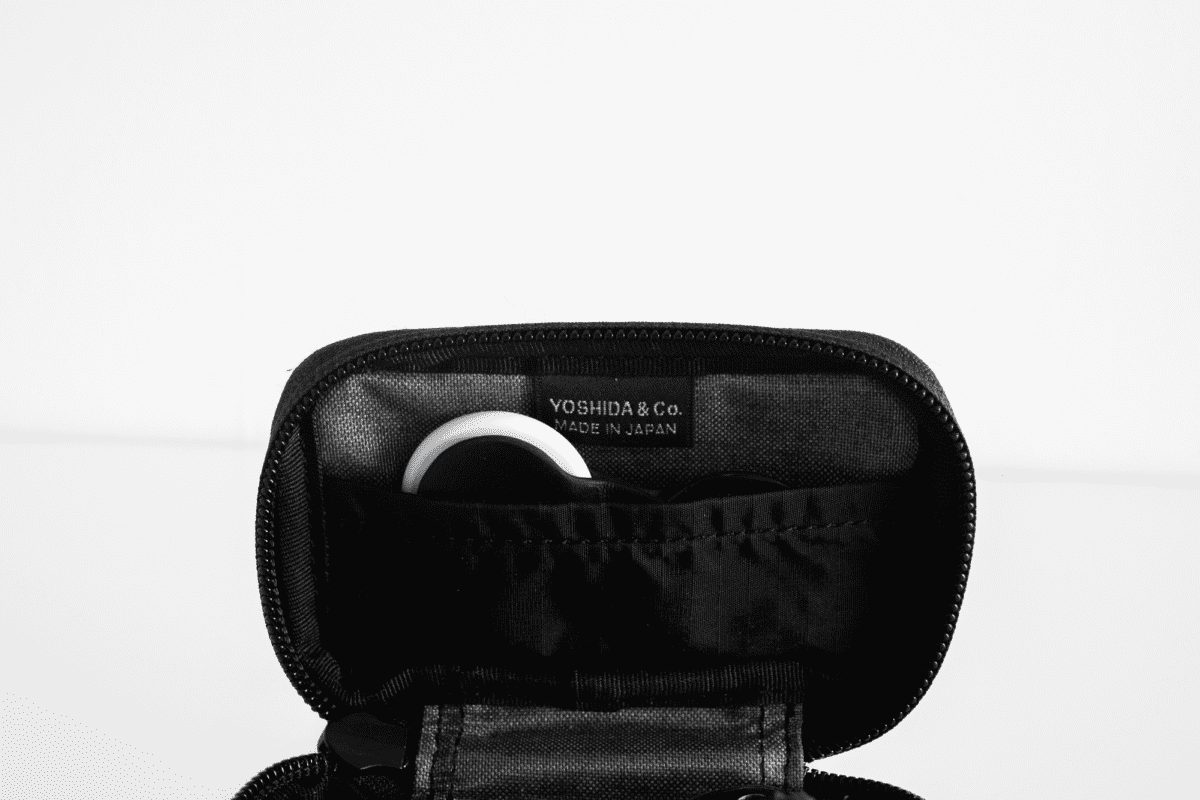 Unfortunately, the PVD coat does scratch off.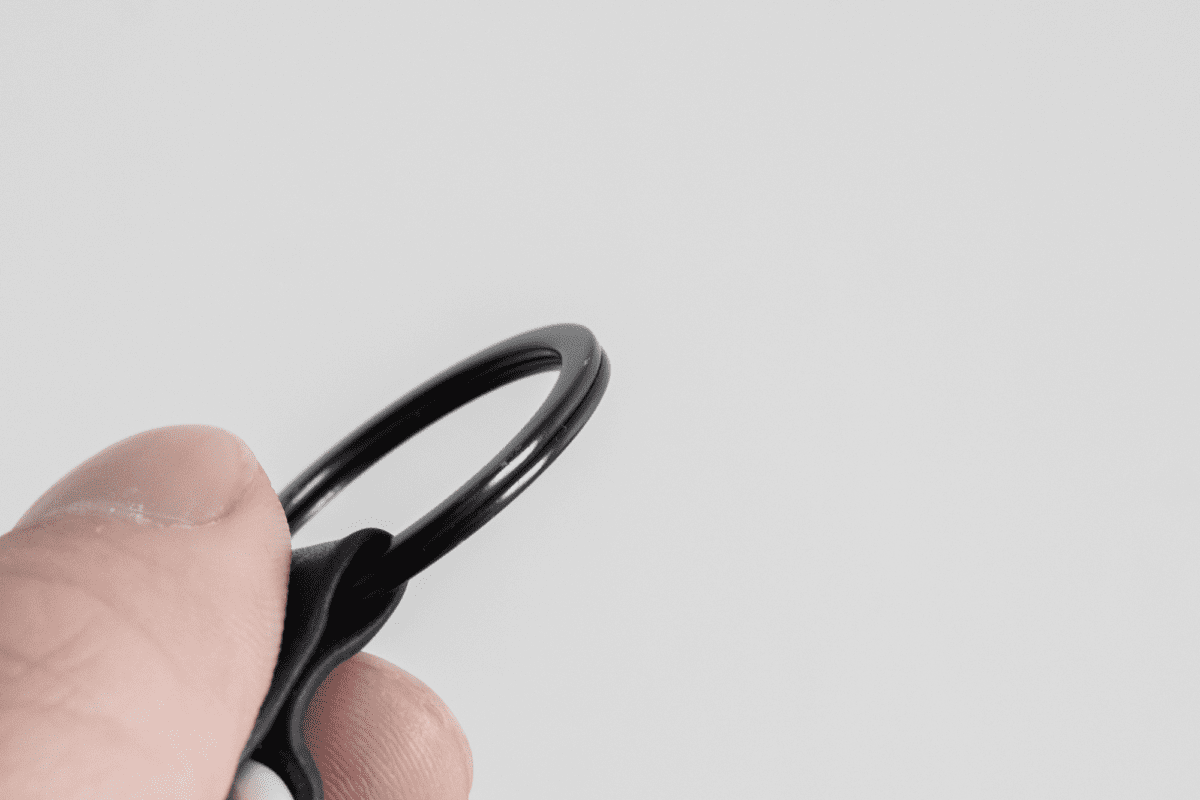 Conclusion
NOMAD lives up to its reputations for creating some of the most beautiful and elevated Apple accessories in the market. There is little to dislike about these AirTag covers. The price point also seem very reasonable given the level of materials and craft that goes into them.
Additional Images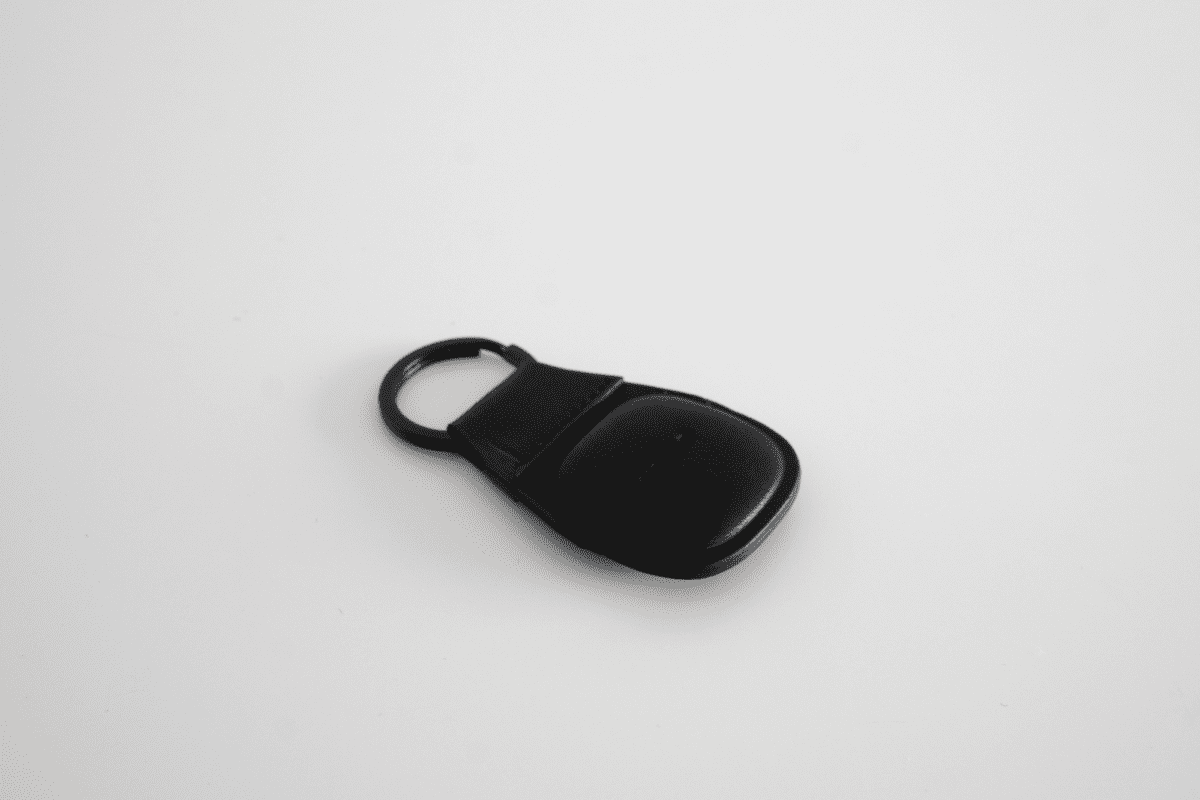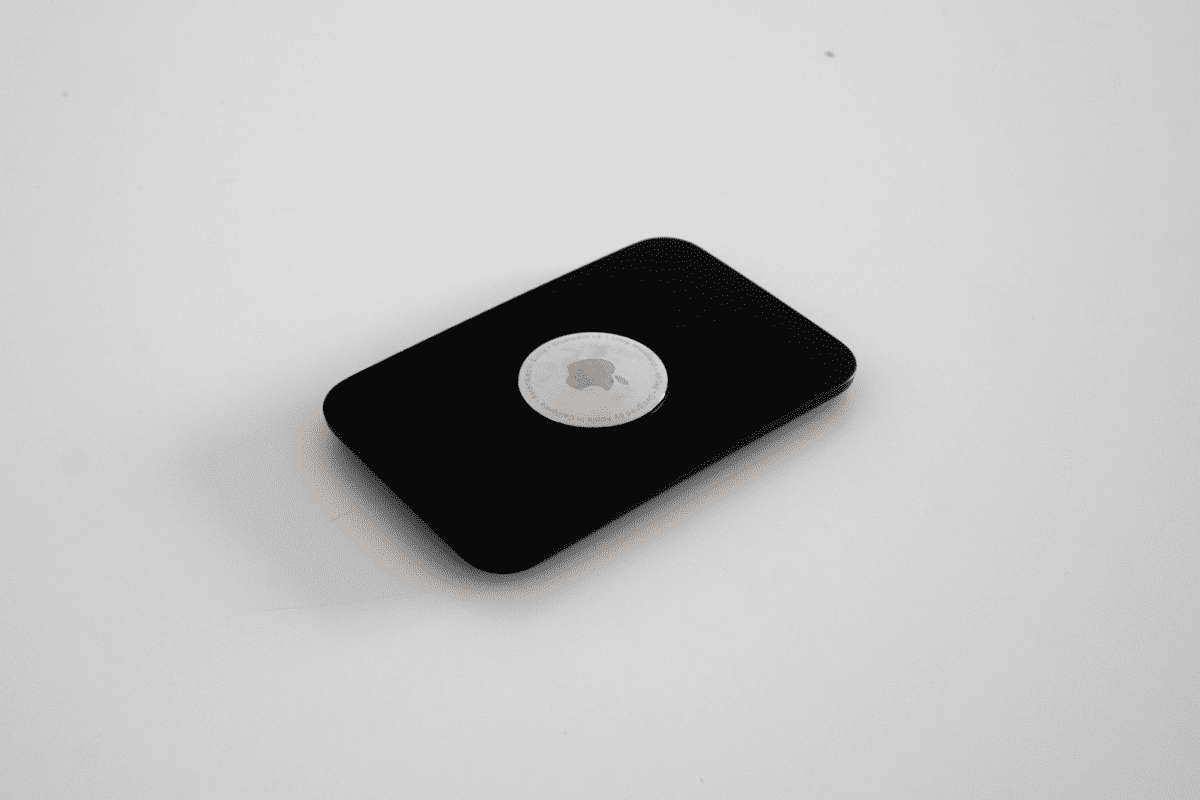 Like this review? See all of my in-depth reviews.
Also, consider supporting me by being a Patreon. Every cent given will go back into improving the content of this website.