This website is made possible by readers. I may earn a small commission when you buy through the links in this article at no extra cost to you. Learn more.
Details
Price $89.95 on nitecorestore.com
Max Output 3000 Lumens
Max Beam Distance 240 yards / 219 m
Max Beam Intensity 12,200 cd
Dimensions 5.34″ (length) x 1.24″ (width) x 0.56" (height)
Weight 4.37 oz / 123.88 g
Overview
While I am obsessed with the whole EDC movement, I am not to oblivious to admit that sometimes I don't need some of these things. If you are one of those who get excited when you finally get an Amazon package that you can use your $300 (A CRK Sebenza would be my pick) pocket knife on, then you probably know what I mean.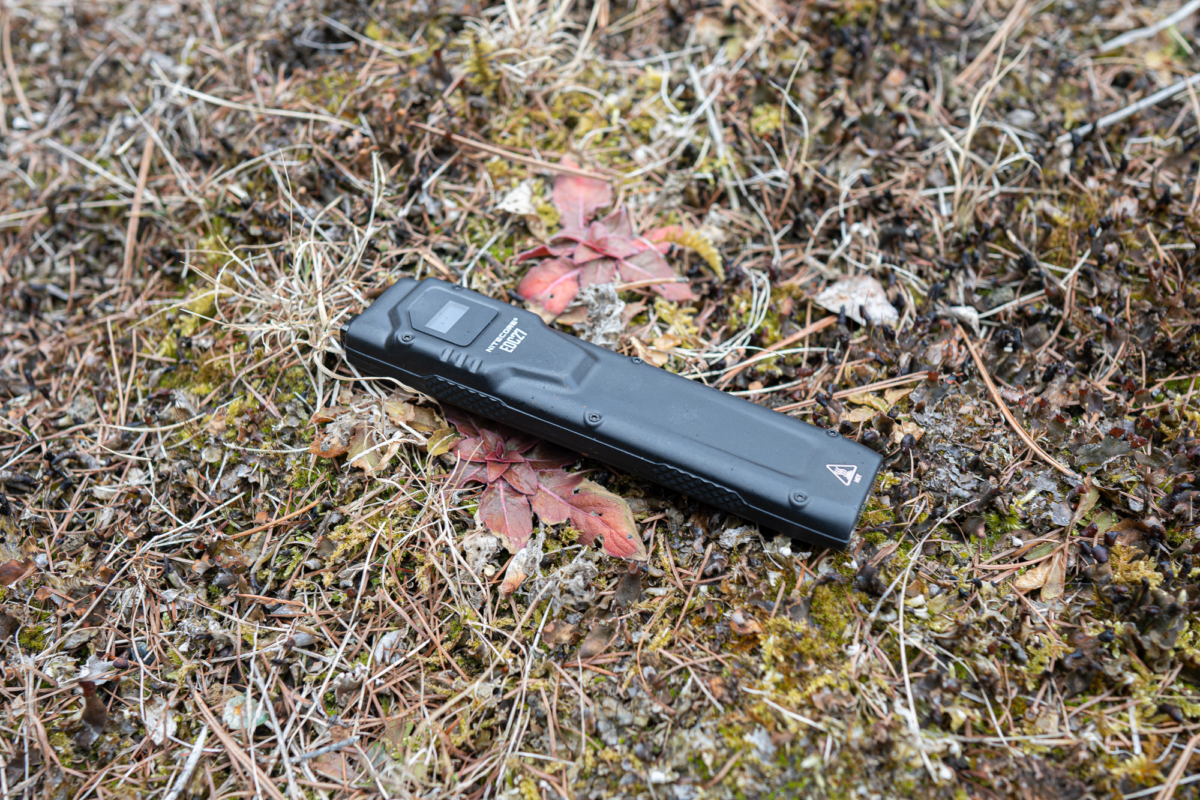 A flashlight has the same effect on me. I love the utility they bring, but I don't live in some backcountry where I need it on a regular basis. The only time I really need one is when I am looking for something that rolled under my sofa.
When I travel, it is a little different. I prefer shared hostels and a flashlight here is essential unless you like making a bunch of sound trying to scrummage through your backpack in the dark while your bunkmate grunts disapprovingly.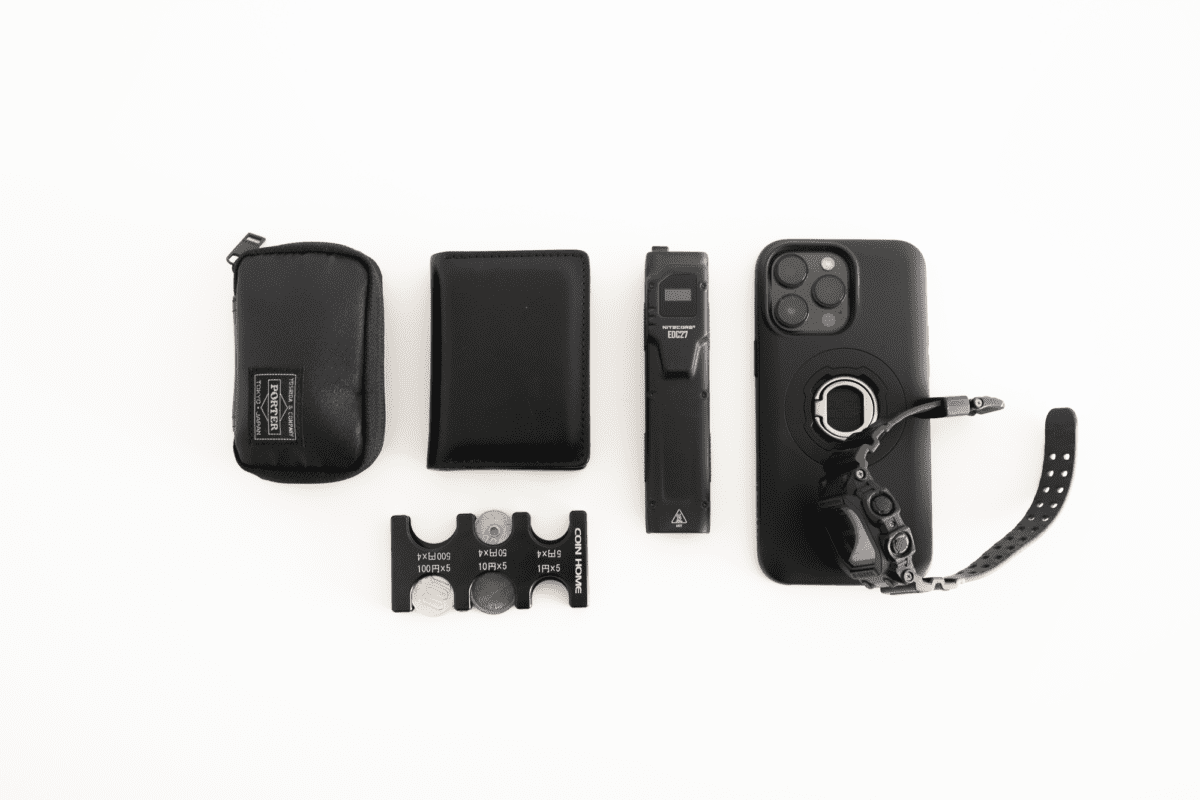 That said, I have been really into camping/glamping recently and will be putting the Nitecore EDC27 to the test.
Style
I have reviewed enough of Nitecore products to recognize a pattern. They love black and, while have a relatively polished design, they are not as classy as NOMAD or Aer; they wouldn't go the extra mile to make sure every groove is perfect and that no detail is left out.
Nitecore tends to have excellent manufacturing and material choice, but are not too concerned about the little details. Stuff like regulatory labels and branding are usually all over the place. This has improved on the EDC27. I could see more care in given in the layout and placement of the branding and labels.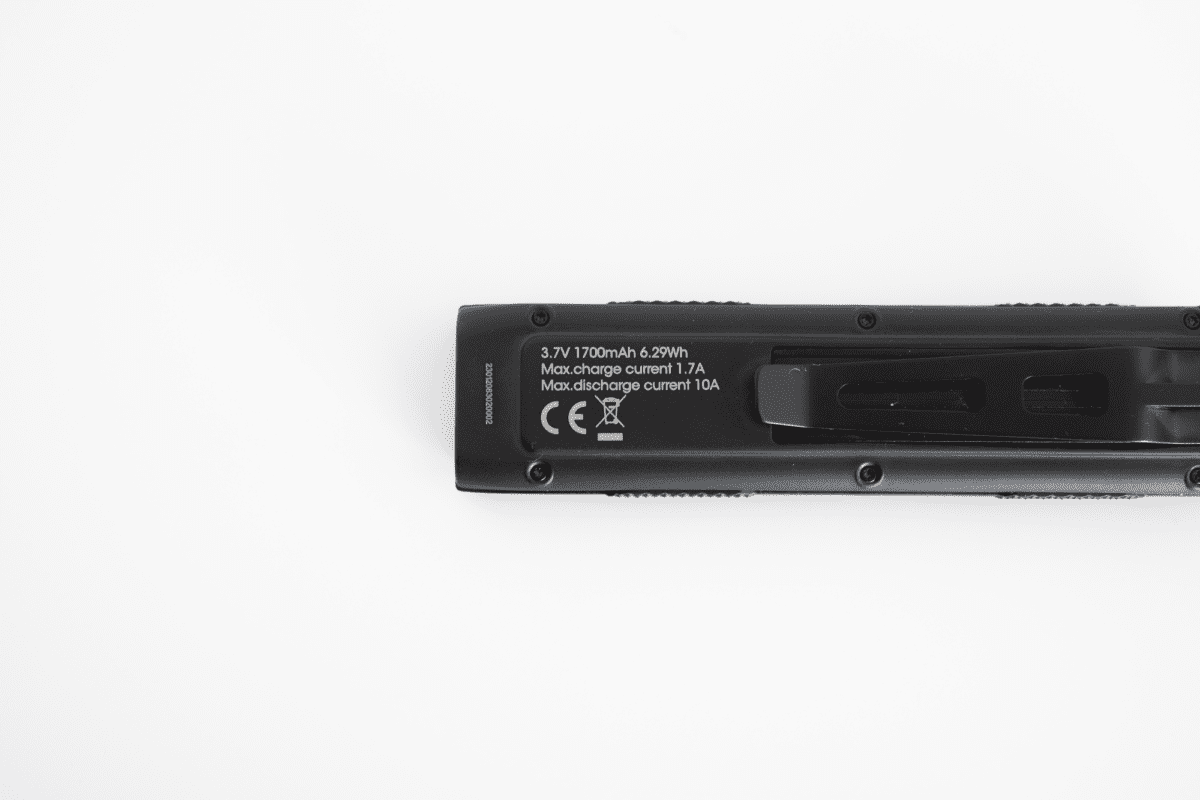 The effort to make sure the matte, cold metal is almost consistent throughout is impressive. While there are visible screws, I don't mind as they do add to that tactical look and help repairability.
I thought they could have made the screws and buttons matte as well for a completely cohesive look. It comes off as a missed detail since they managed to do it for the grooved plates on the side.
There is a rectangular screen surrounded by a black frame. I am not sure why they didn't cover up the black frame as it misleadingly makes the screen look larger than it really is.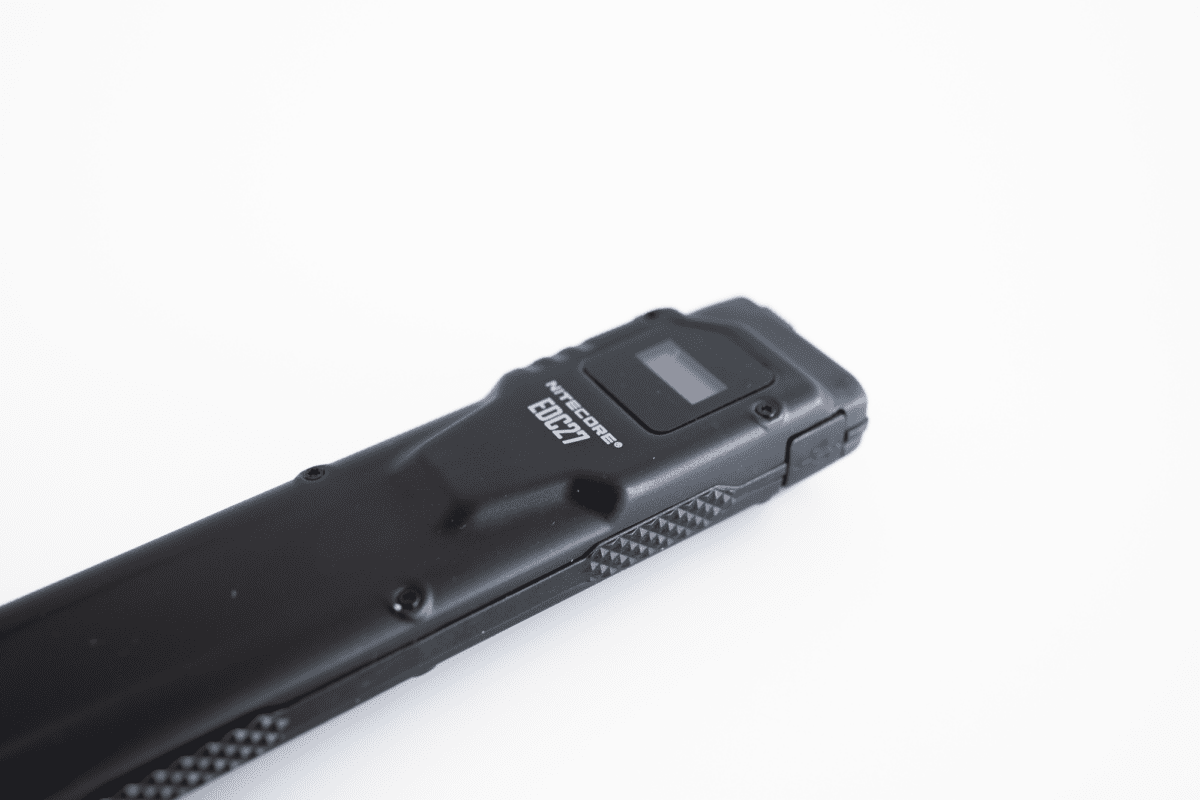 As an entire package, the Nitecore EDC27 looks well made and solid. When you pull it out of your pocket, the laymen around you would be able to tell that it's a high end piece of equipment.
But no one likes ads, so I got rid of them. If my articles helped you, I ask for your support so I can continue to provide unbiased reviews and recommendations. Every cent donated through Patreon will go into improving the quality of this site.
Material & Tech
The body is made of durable stainless steel and coated with titanium-colored PVD, which is the same way NOMAD coats some of the metals on their products. This coating isn't scratch proof, which you will soon find out if you put the flashlight in a pocket with your keys.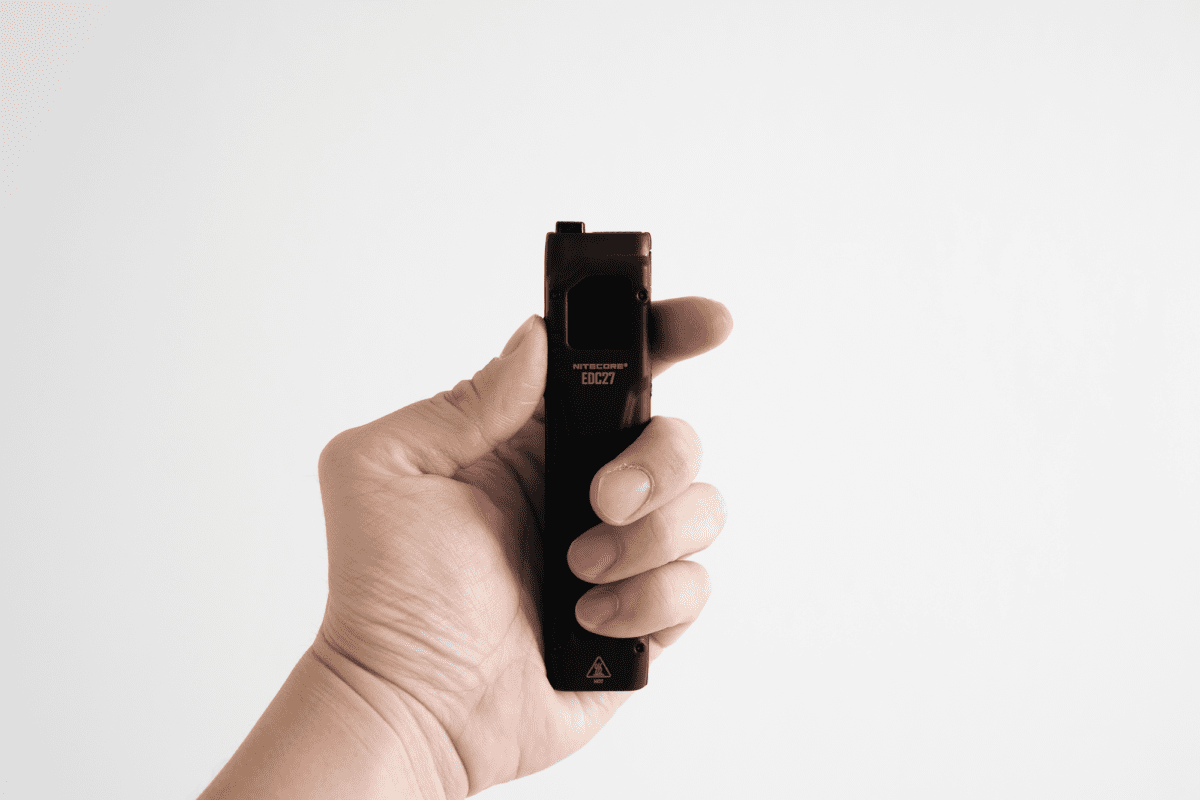 It has an IP54 waterproof rating, which means that it can get wet for short periods of time being splashed by water, like in light rains. It cannot be submerged into water and you should not bring it into a pool or shower.
The EDC27 has a beam distance of 240 yards (219 m), superior compared to something like the Nitecore MH11 with a beam distance of 207 yards (189 m).
Usage
Because of the advanced functionality, this is not a device you can operate without reading the manual.
There are two buttons on the EDC27, a protruding "power" button and a flushed and larger "mode" button. Most would simply press around to discover how it works and would not be surprised to discover that the power button turns the flashlight on with a satisfying click.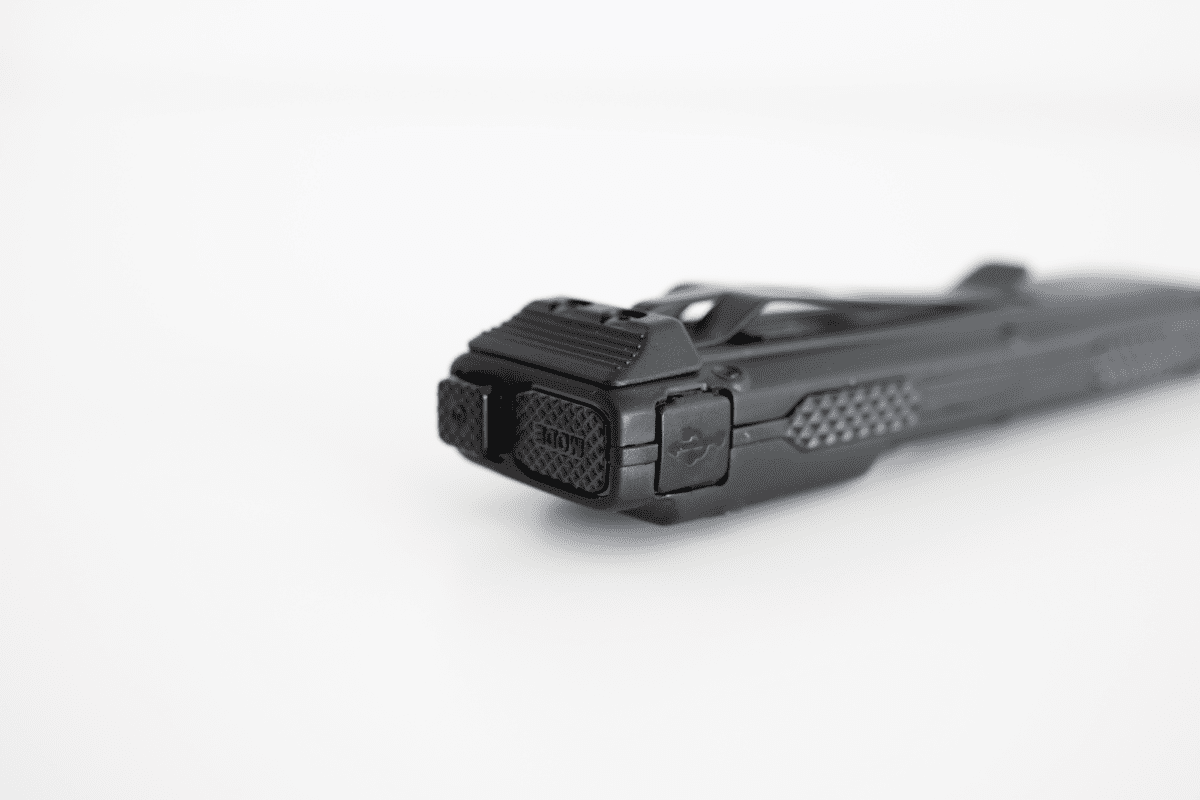 The buttons being side by side also offers an intuitive way for you to know immediate which button you are pressing, since you'll be mostly using this in dark situations.
You can cycle between four brightness, ultralow (15 lumens), low (65 lumens), mid (200 lumens), high (1000 lumens), by half pressing the power button. This is harder to discover because of how hard it is to activate a half-press on the power button. Pressing it flat down will usually result in a full press. The trick for me is to press off the side of the button.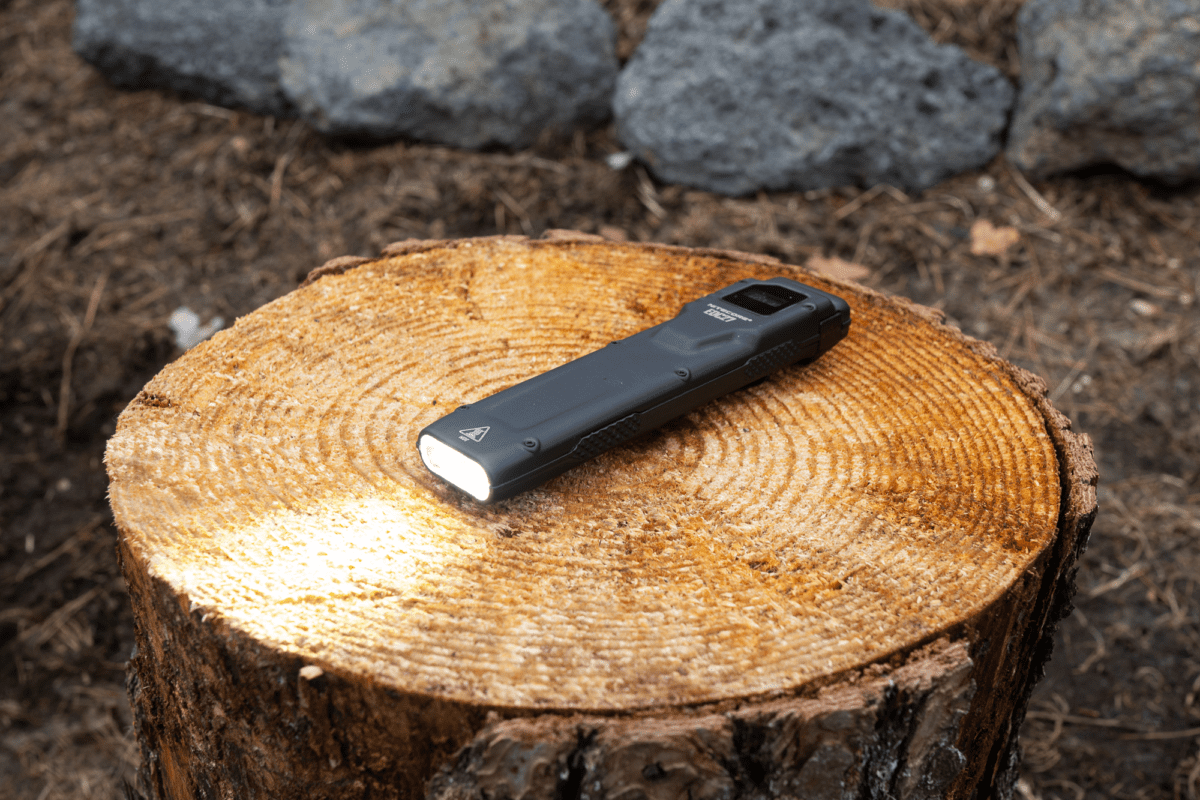 If 1000 lumens isn't blinding enough for you, a half-press on the mode button will give you 3000 lumens of glorious white light. Full press the mode button, you can get a epilepsy-causing 3000 lumens strobe light.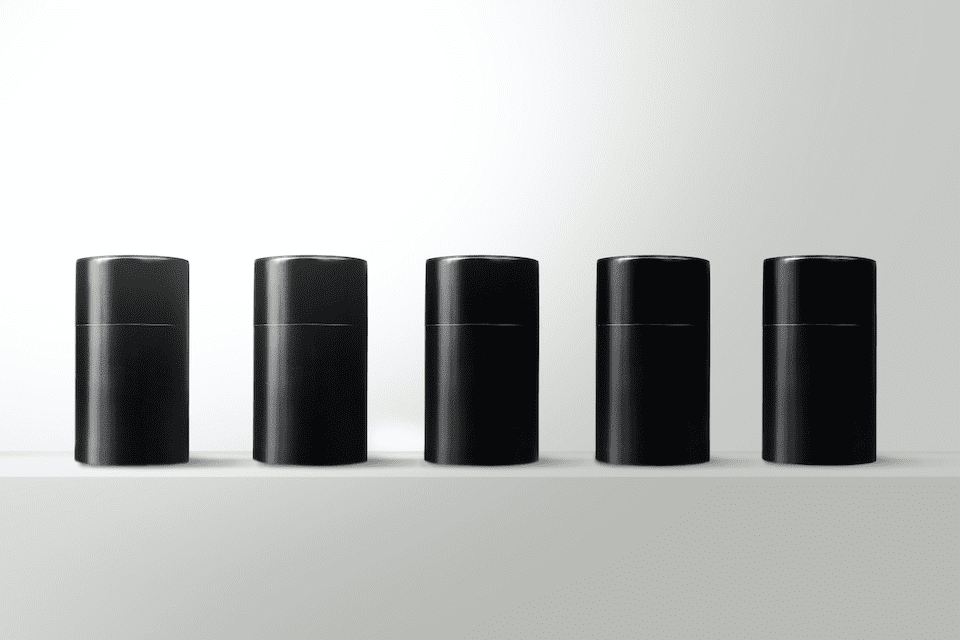 I found a 100 year old company that would create these heirloom quality canisters for me. They are handmade and will keep your tea leaves, coffee beans or anything that you need dry for years to come.
or read review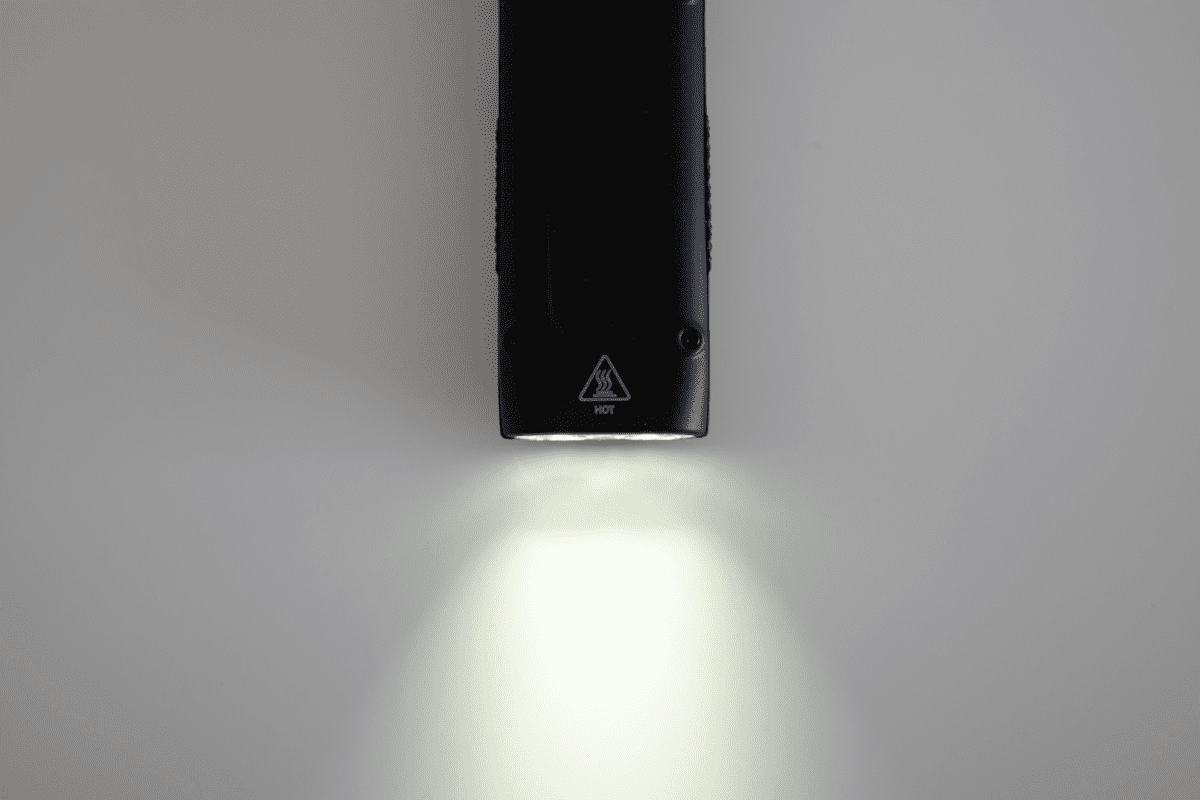 Being an EDC-focused flashlight, you'll probably have it in your pocket or bag which makes it susceptible to accidental pressing. As such, Nitecore offers you a way to lock the operation at two levels.
With the light turned on and holding the power button, you will access the half lockout mode where the power button will be unusable. If you keep holding on to the power button, you will reach the full lockout mode where both buttons can't be pressed.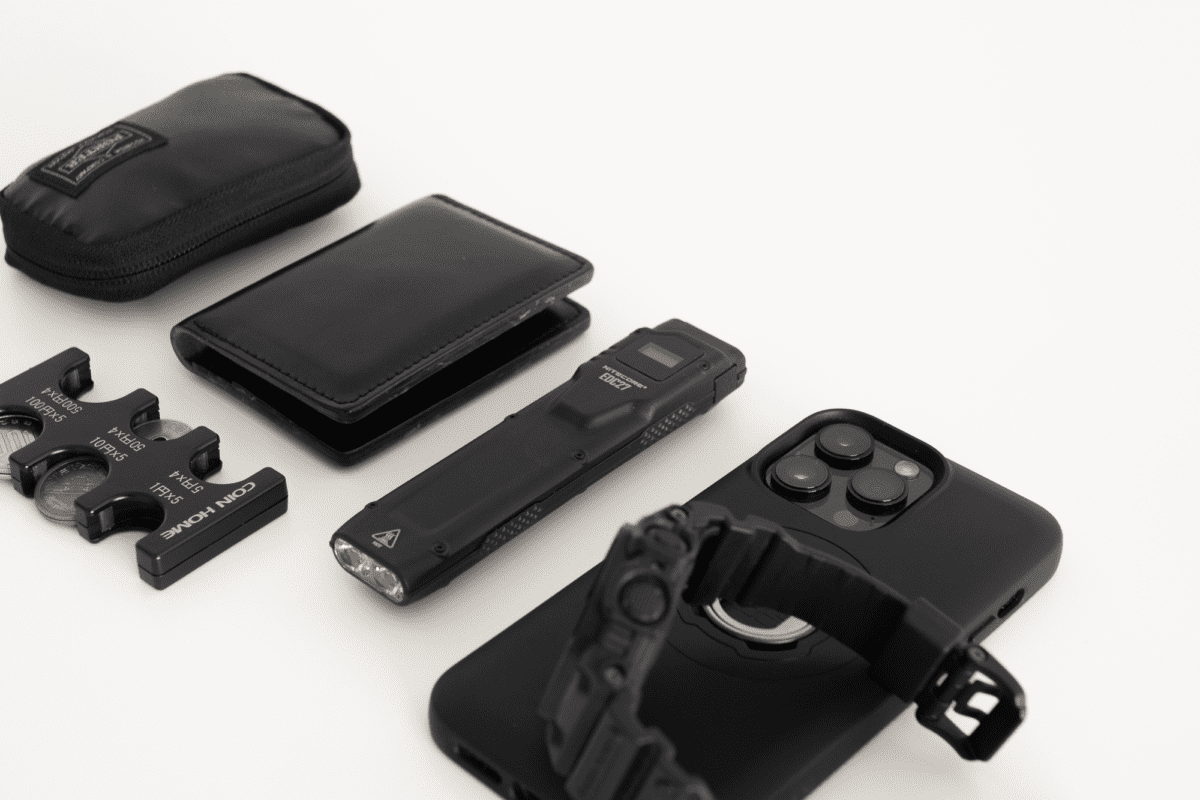 To release either lock, you need to press the power button once and then long press till the loading bar on the display is completed which takes about three seconds. This means you have to actually look at the display to see that it has been unlocked which some might mind.
While the operations aren't something you can just figure out without reading the manual, the display does give pretty obvious hints what your actions meant. For example, a lock icon with a number for the lockout modes, or brightness level with lumens.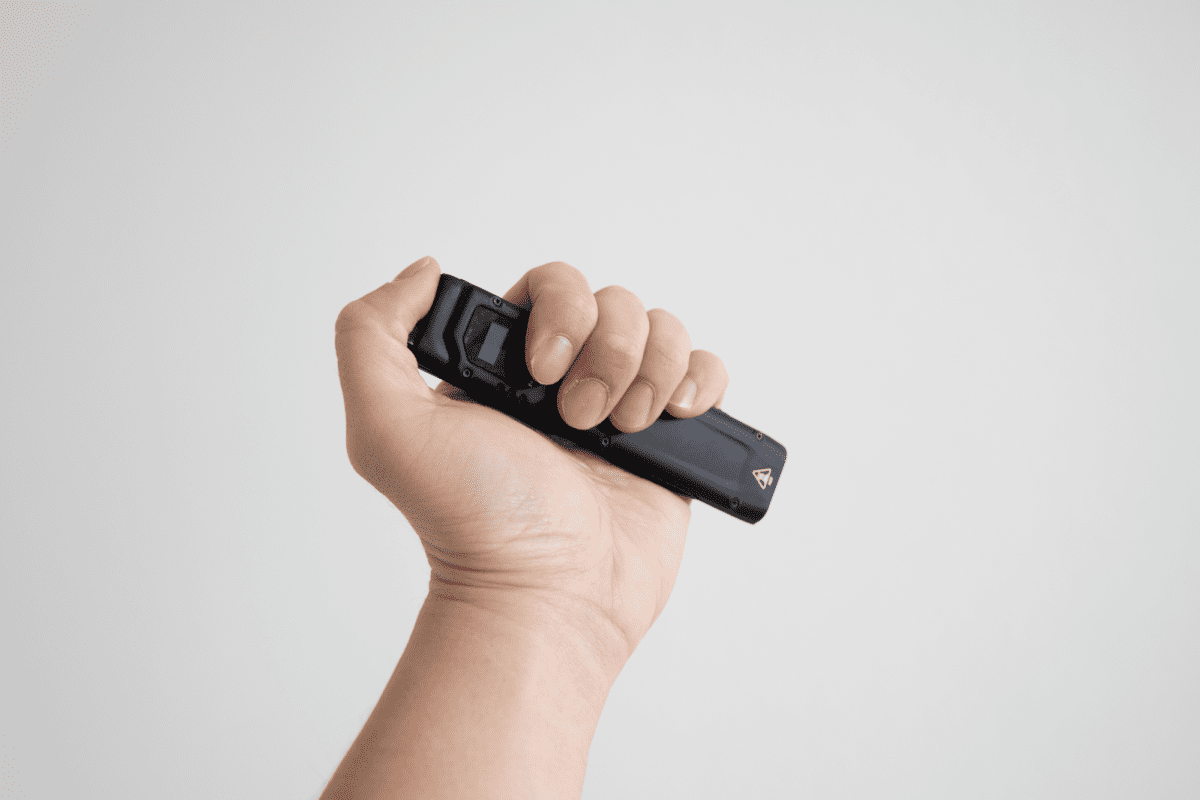 Charging is relatively straightforward. You can charge it via the included USB A to C cable or your own C to C cable. It supports rapid charging which can bring it from zero to full in 75 minutes.
Conclusion
With "EDC" in the model name, you can expect that the EDC27 lives up to be the perfect EDC. Apart from being the best looking flashlight from Nitecore I've seen so far, it's functionality will cover you for every situation you come across and more.
Additional Images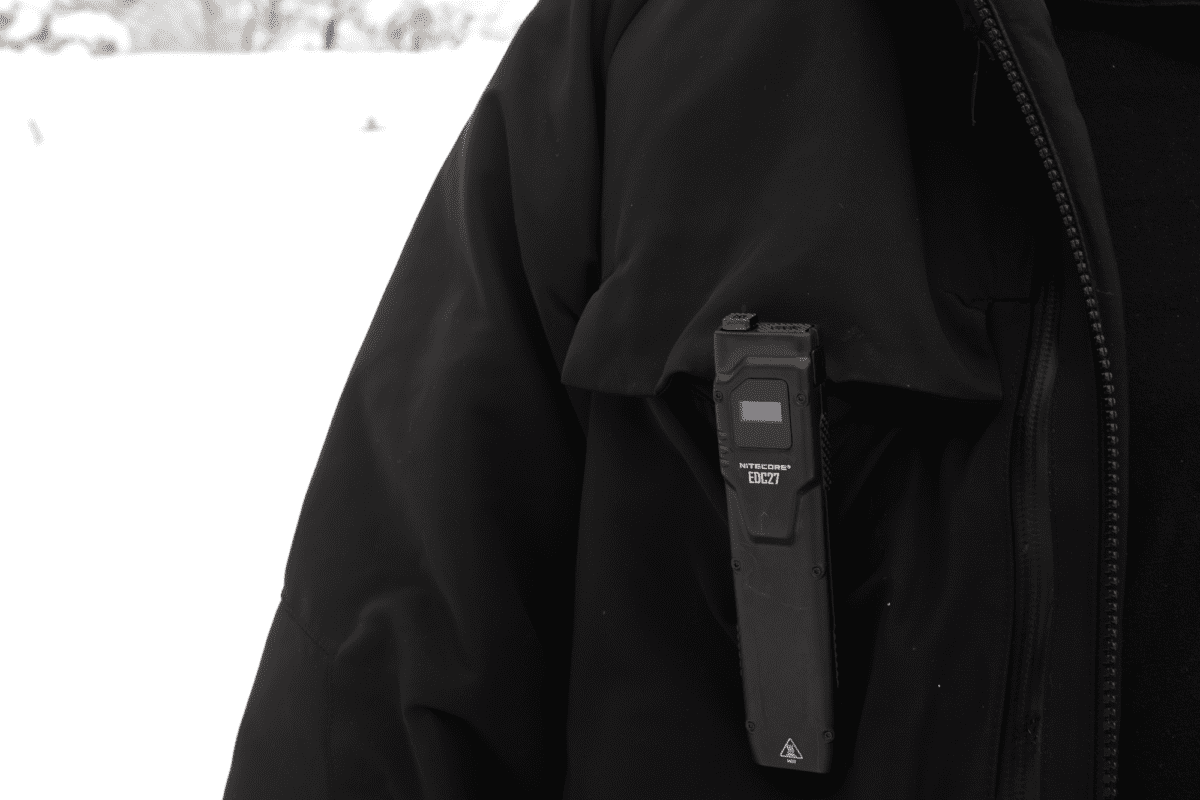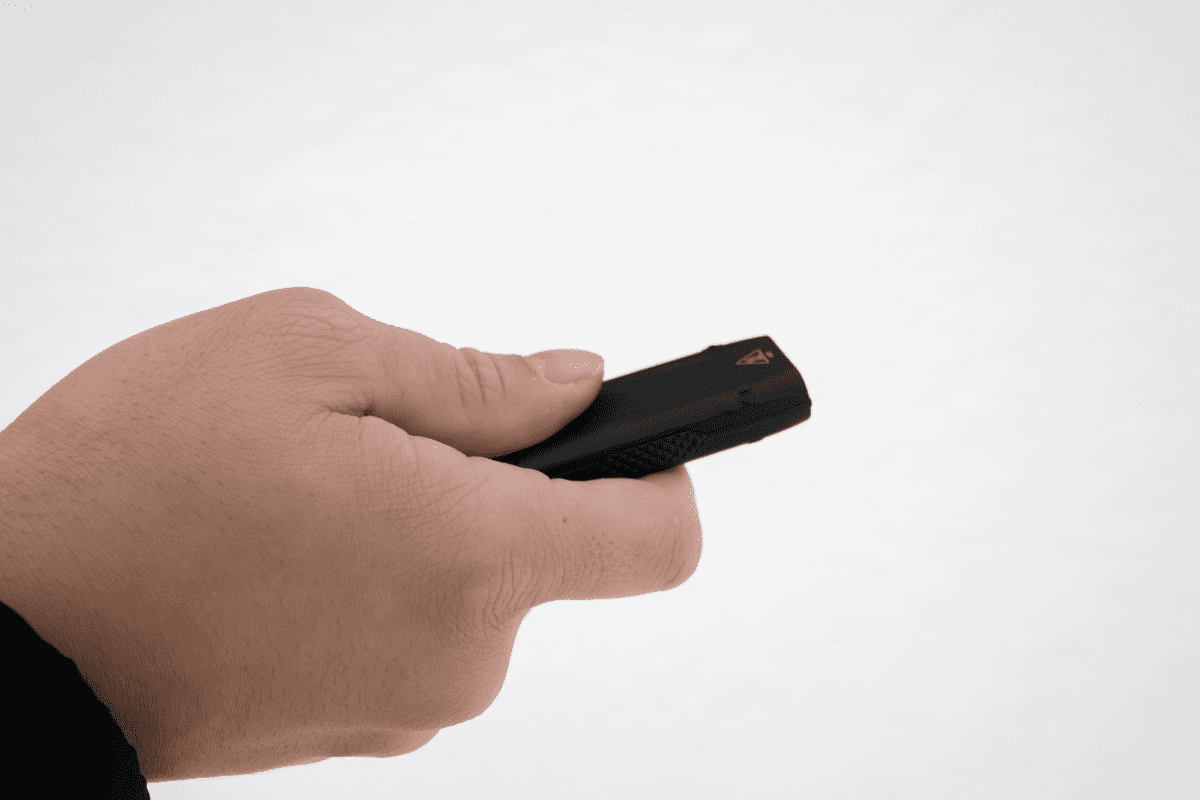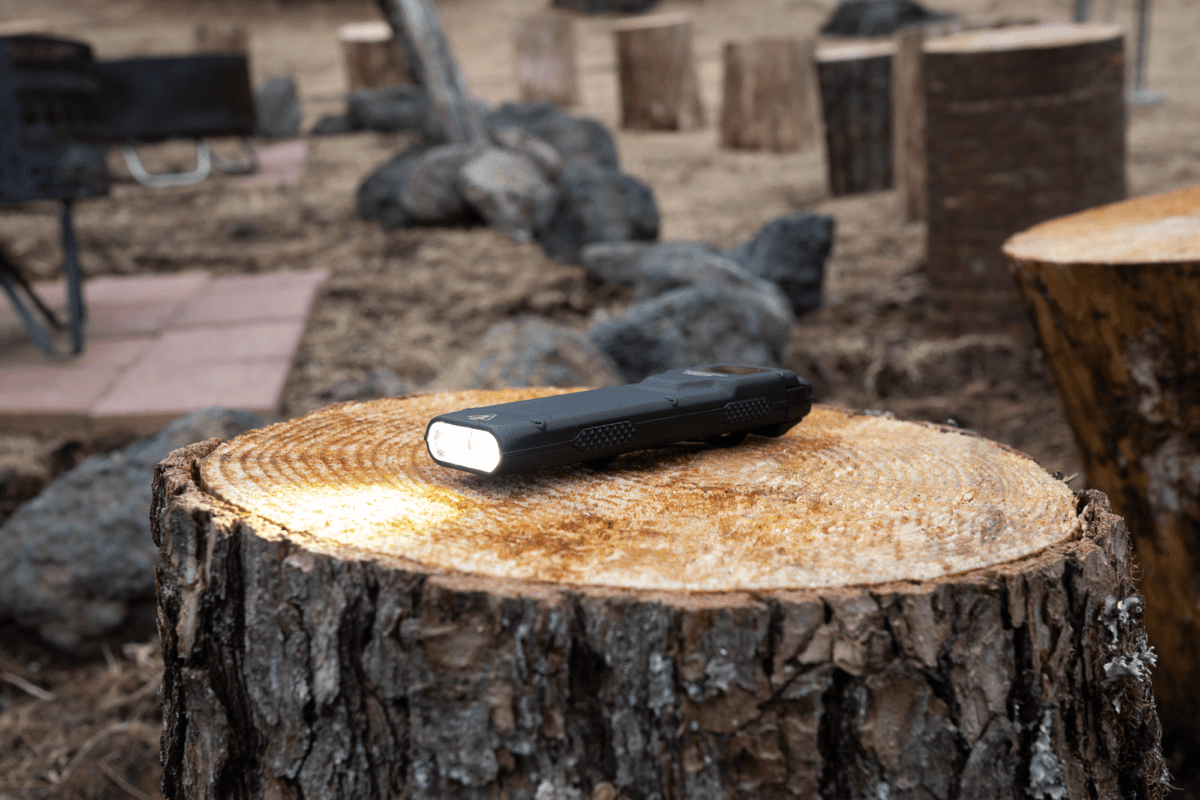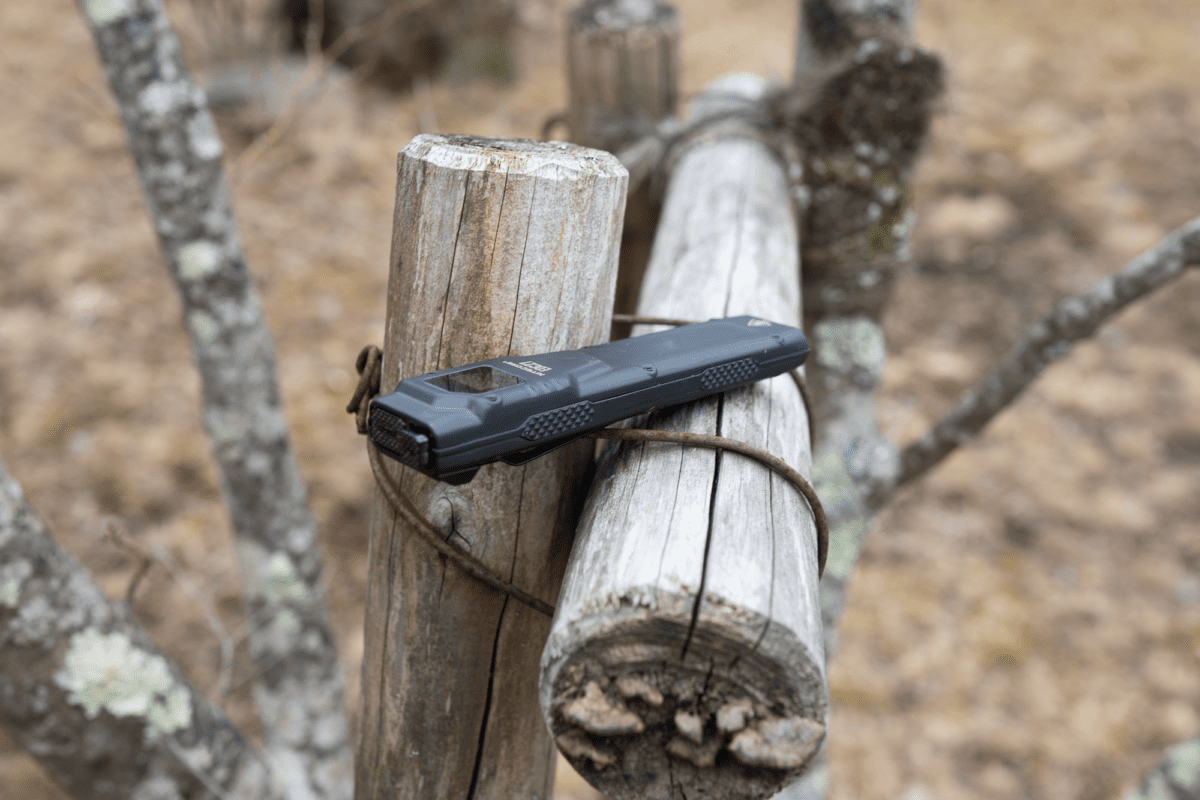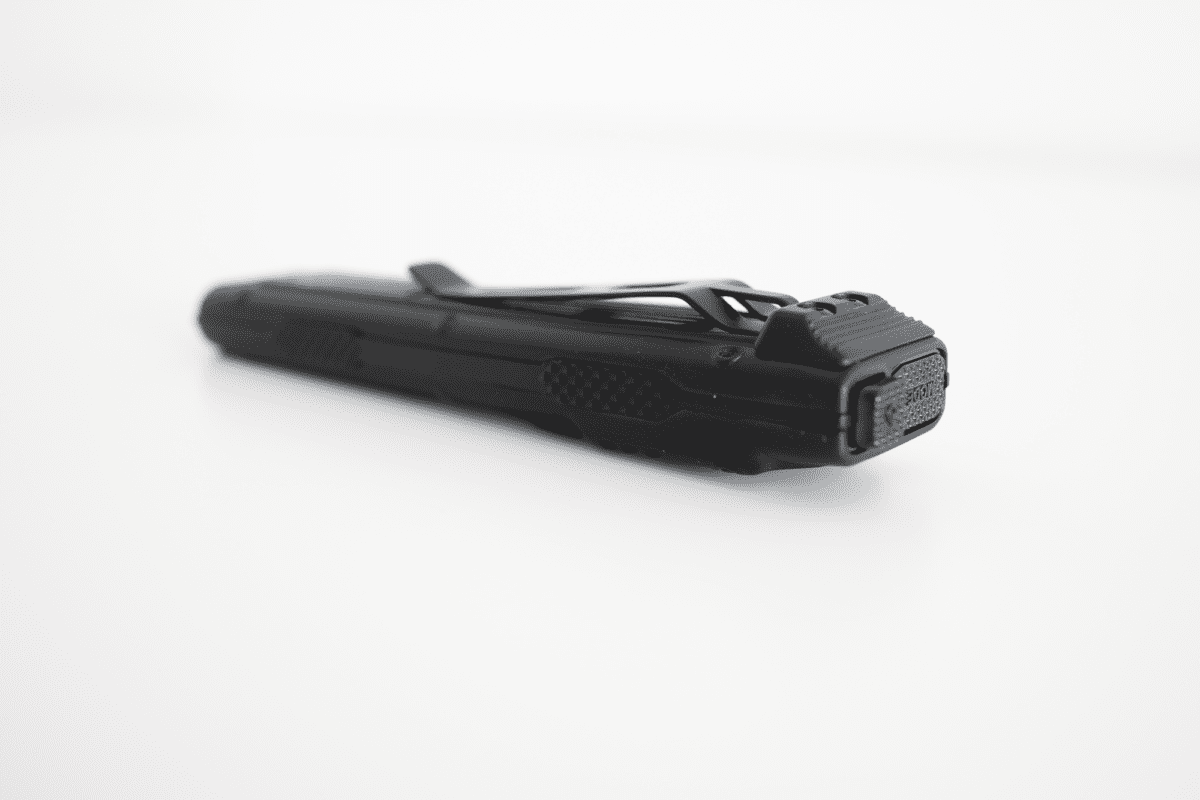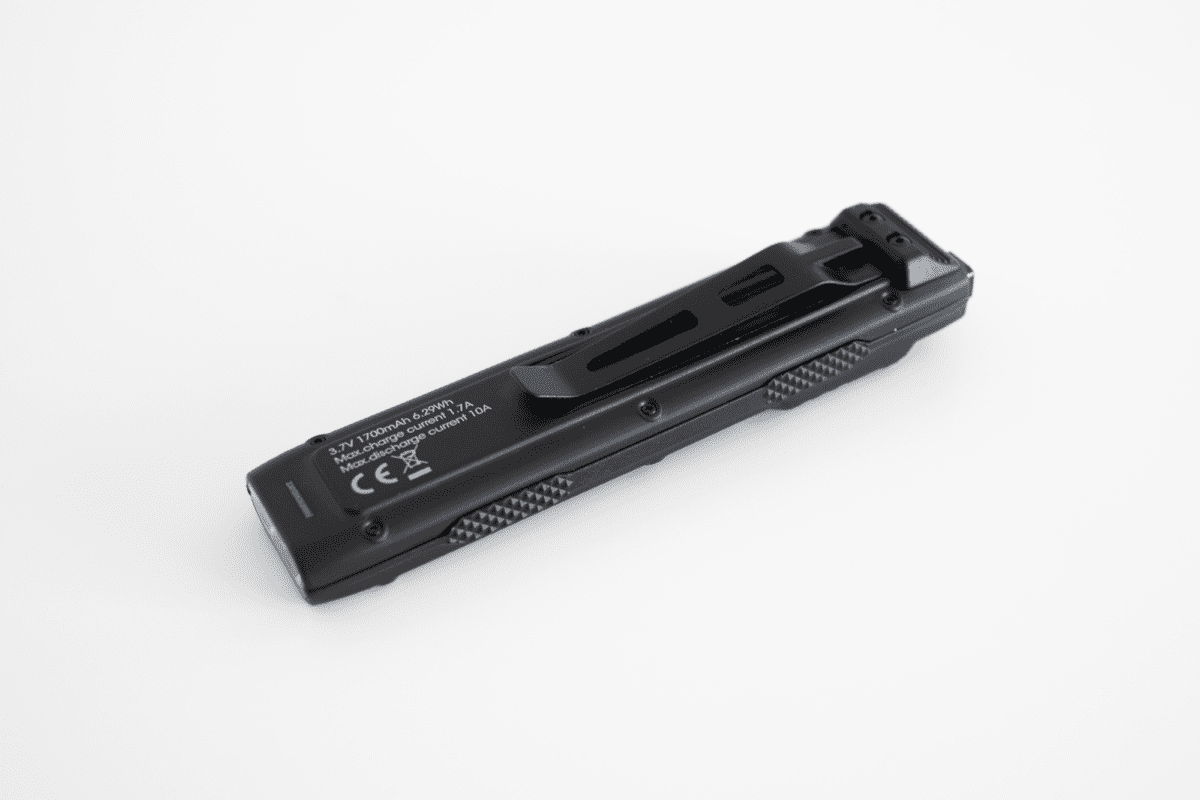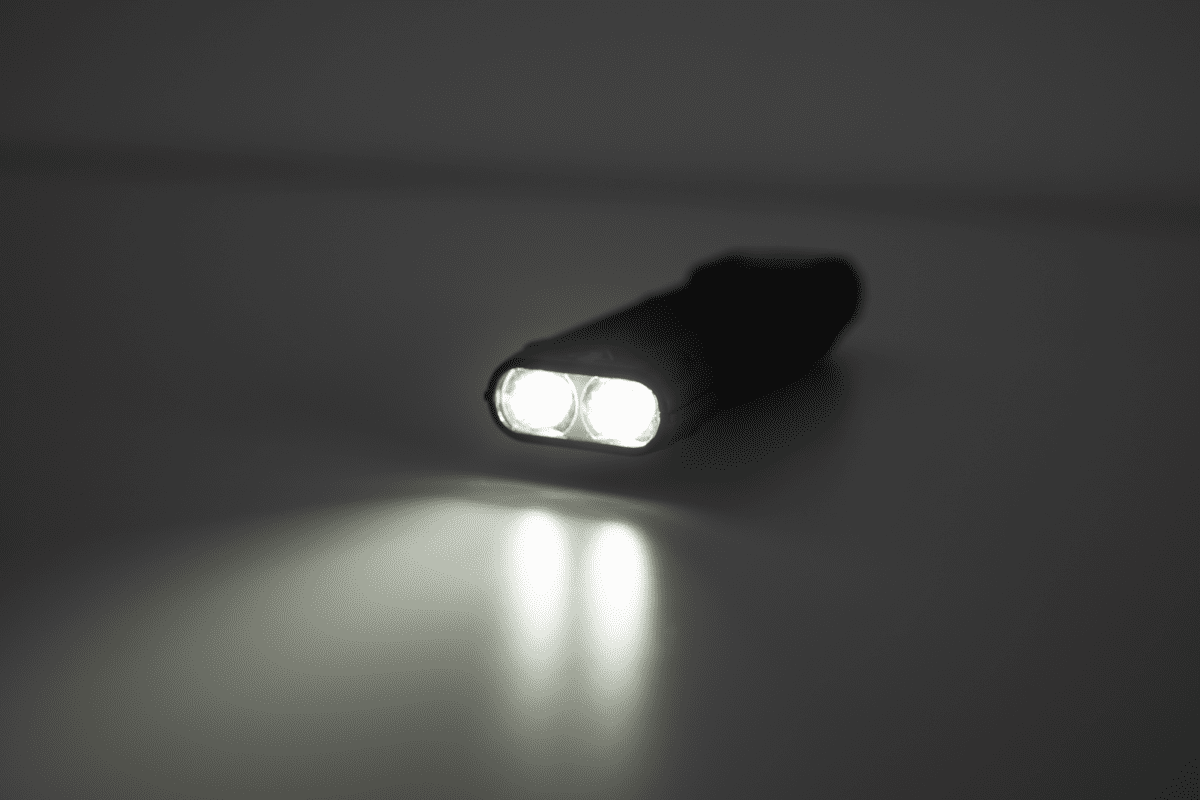 Like this review? See all of my in-depth reviews.
Also, consider supporting me by being a Patreon. Every cent given will go back into improving the content of this website.
Tagged edc flashlight nitecore review tech