This website is made possible by readers. I may earn a small commission when you buy through the links in this article at no extra cost to you. Learn more.
Details
Price $75 on outlier.nyc
Material Ultrasuede (Nonwoven 65% ultra microfiber polyester, 35% non-fibrous polyurethane) and Injected Linen (59% linen, 41% polyester)
Size 13.5″ width x 7″ length (10.5″ expanded)
Max Circumference 23″
Weight 35g
Made in Portugal
Overview
In Japan where I live, people wear masks for a variety of reasons like staying warm, hiding a pimple, prevent the spread of a cold, or just for fashion. To me, mask-wearing is a highly personal choice.
For the past few years, even before the COVID-19 pandemic made mask-wearing mainstream, I've been a mask wearer. Sensitive nose aside, there is something comforting being hidden behind the mask.
I've had the chance to try a great variety of masks, like the GORUCK Face Mask, the TOM BIHN V3 Face Mask, and even Outlier Mask 004. I was infinitely impressed by the build of the Outlier Mask 004 so I was happy to be able to circle back to the first Outlier mask release, the Mask 001.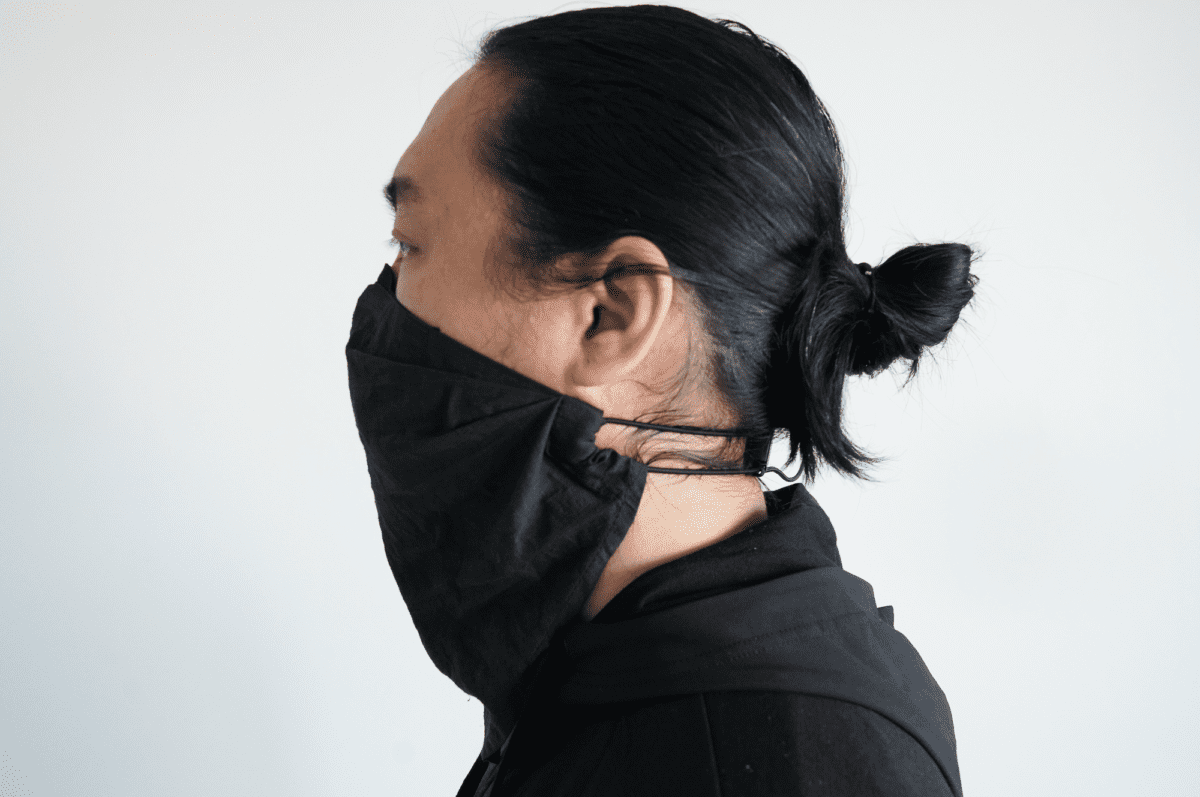 While the Ultrasuede was also used on the Mask 004, the Mask 001 has an outer of Injected Linen, one of my favorite materials from Outlier. The ultra-breathable material on the Injected Linen Pants was a godsend for humid summers so it was easy to understand the reason why Outlier thought to use them in a mask.
Style
I often worry when masks come in only one size. The first TOM BIHN Mask I reviewed was ultimately too small for comfort and not something I would wear on a daily basis. However, Outlier put my worries to rest.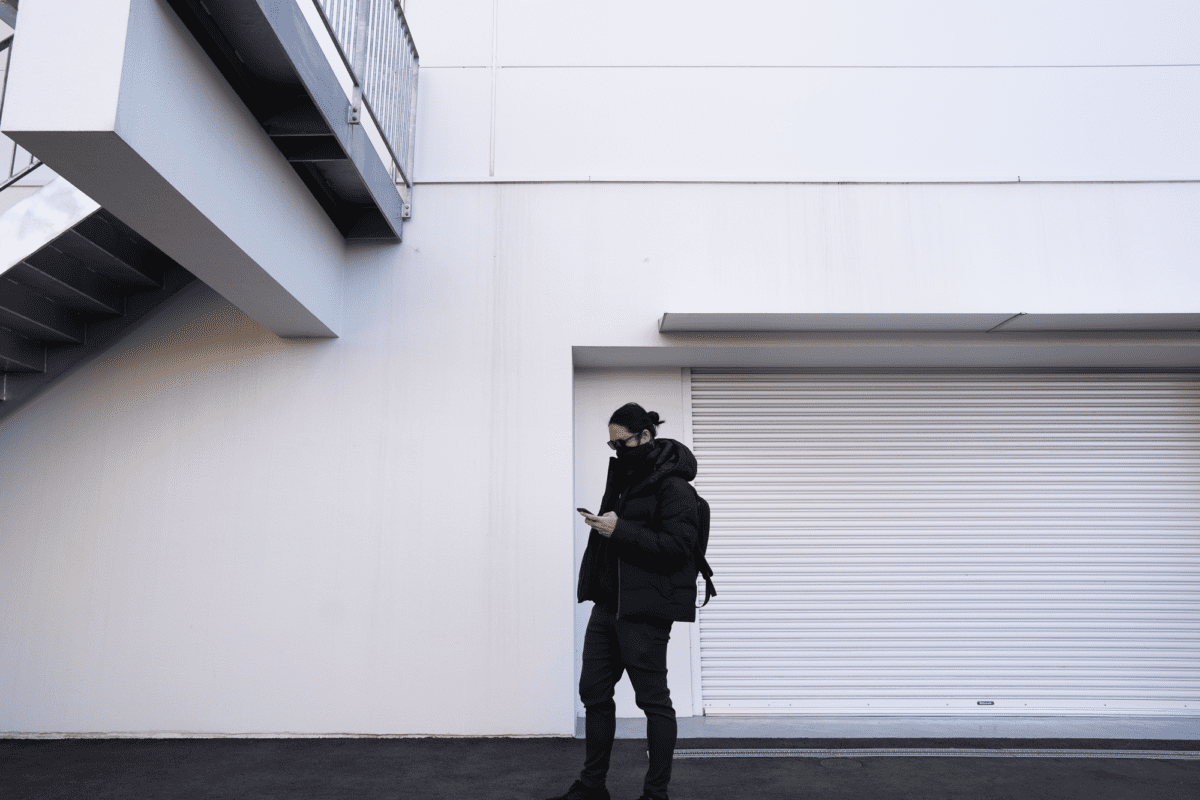 On the Outlier Mask 004 which only comes in one size, it was large enough to cover my entire face. I have a pretty big face, often wearing a large or extra-large for masks. Trying on the Mask 001 confirmed my suspicions—Outlier accommodates the largest of face sizes.
Really, size-wise, the Mask 001 is more of a bandana than a mask. The feeling is much closer to the Outlier Ultracharge Mag Bandana than it is to a typical face mask. Even when compared to larger ones like the TOM BIHN V3 Face Mask, the sizing can only be described as generous.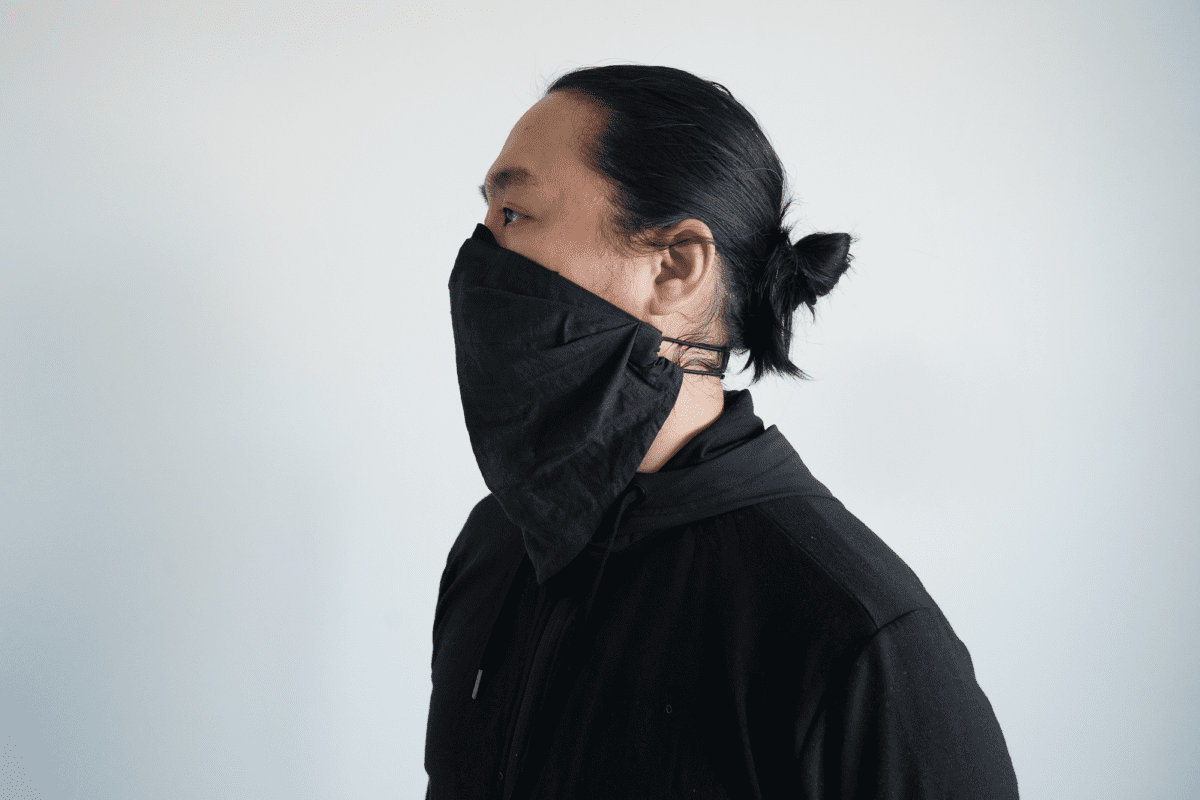 The mask has two folds of pleats across the middle and pulling it apart will let you spread the mask to cover down to your neck.
As such, the mask makes you look like a bandit on his way to rob the bank or a protester packing a bagful of molotov cocktails. However, since the recent protests and pandemic have normalized the look, you won't get much unwanted attention.
There is an elastic band you pull to tighten the mask and the excess band sticks out, visible from the front, which spoils the clean aesthetic a little for me.
But no one likes ads, so I got rid of them. If my articles helped you, I ask for your support so I can continue to provide unbiased reviews and recommendations. Every cent donated through Patreon will go into improving the quality of this site.
Material
There are two main materials used in the Mask 001. Ultrasuede is used for the part that comes in contact with your face.
The fabric was invented by Toray Japan in 1970s. In case you've not heard of Toray, they are arguably the king of techwear fabrics inventing heavily-marketed fabrics like Heattech and Airism for UNIQLO.
I had, at first, thought that Ultrasuede was branded by Outlier given their favoritism towards the word "Ultra" (See the Outlier Ultra Ultra Track Pants). It turns out that Ultrasuede is the name of the fabric produced by Toray.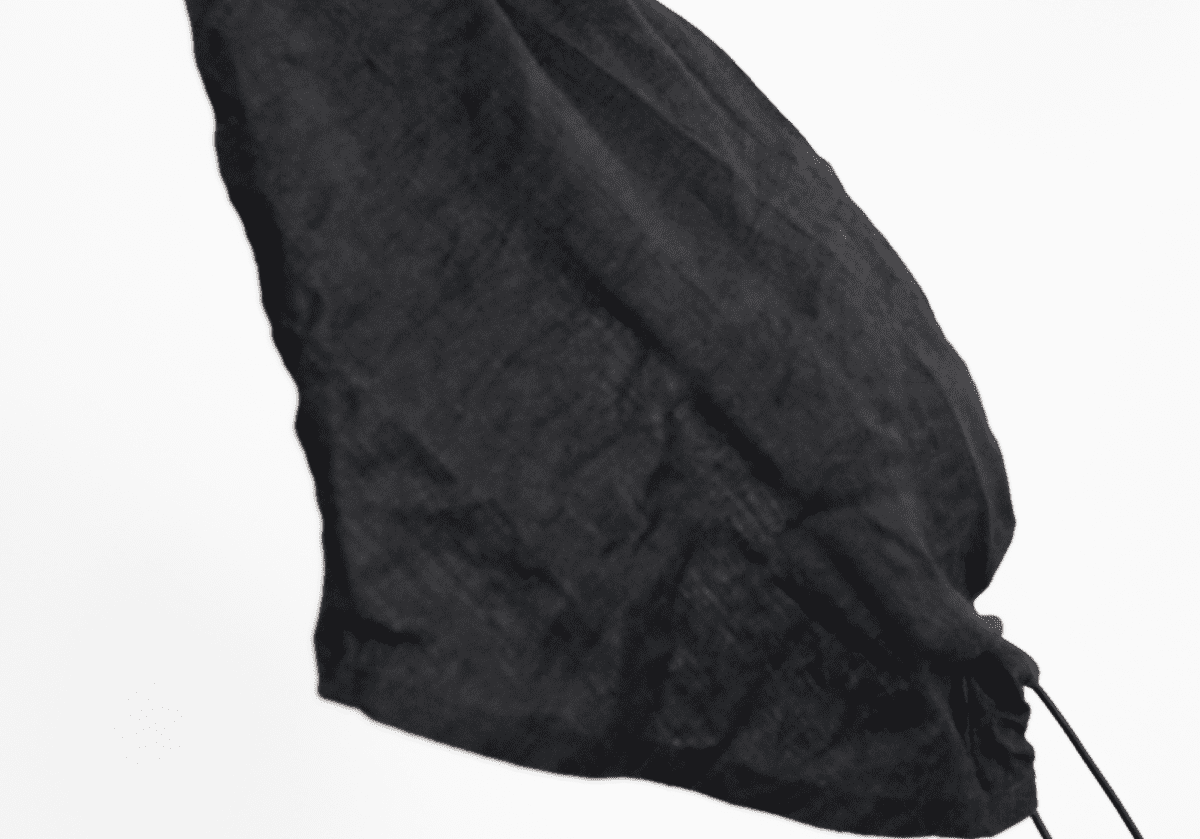 Apart from fashion goods, the soft, plush fabric is used in things like upholstery, sports gear and mobile cases.
Another reason why Ultrasuede is perfect for a face mask lies in its structure. The nonwoven polyester that provides the uniformity and breathability sits in the middle layer of the fabric and layer below that, called the scrim, is what provides the tautness and durability.
The rest of the mask is made with Injected Linen.
While most of us are familiar with linen, what makes it "injected" is the addition of a super light polyester warp mesh. Polyester is for durability and stability and linen, as a well-known summer fabric, for its breathability.
59% of the fabric weight is linen and it's what gives the fabric the slubby, uneven texture that's so elegant yet edgy.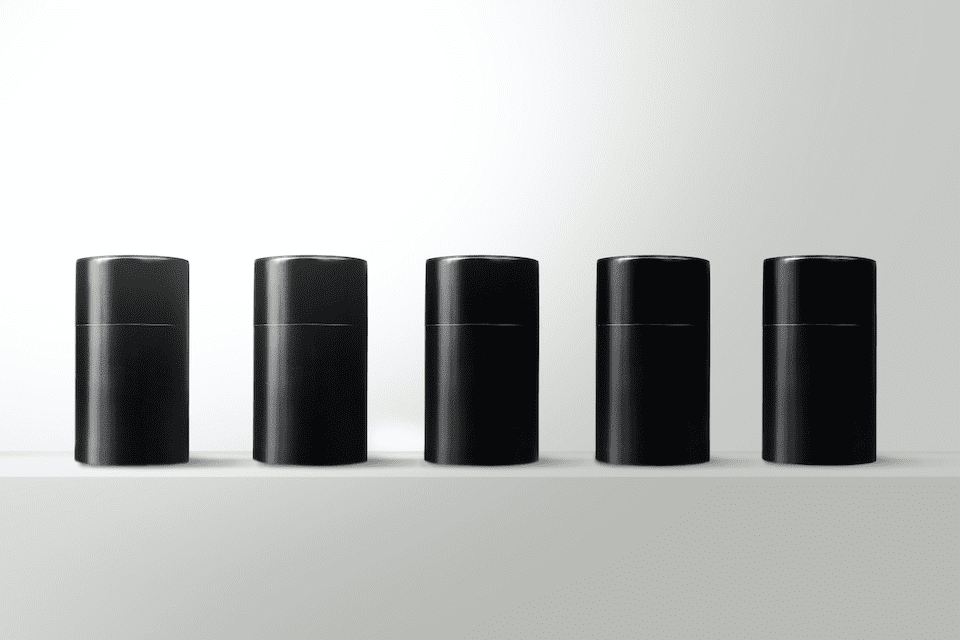 I found a 100 year old company that would create these heirloom quality canisters for me. They are handmade and will keep your tea leaves, coffee beans or anything that you need dry for years to come.
or read review
Injected Linen, without a doubt, is chosen for its breathability, as well as for it's unique, almost ancient aesthetic. While you won't get any of the beautiful draping it's known for, it adds a certain level of depth that I've never seen on a mask.
Usage
The mask comes with a magno-mechanical Fidlock closure. You kinda of bring it together behind your head and feel around until you get it in the right position to lock it in place. For those with long hair, sometimes your hair will get caught in the closure, which can be pretty irritating.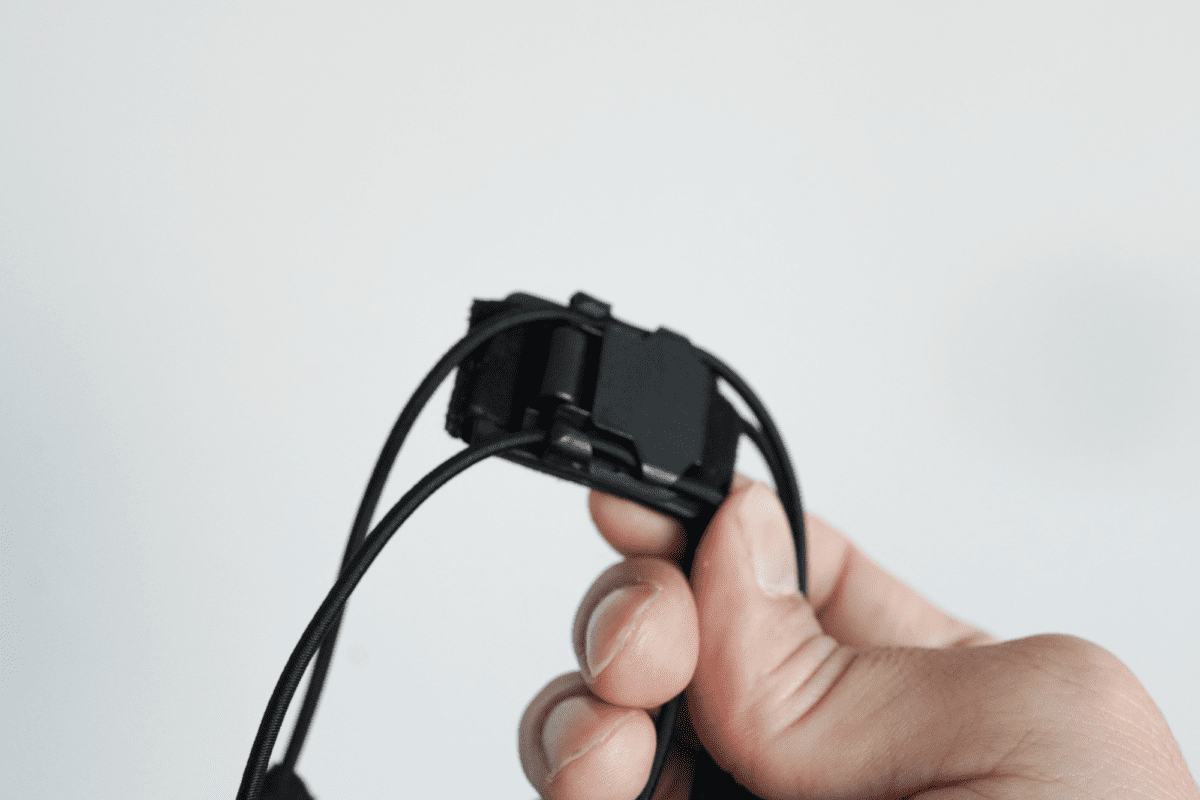 While putting it on takes some feeling for the right position, taking it off is a breeze and is as simple as pulling on the excess elastic band.
The straps are designed to be positioned at the back of your neck. Because the fabric of the masks extends past your ears, you can't have the straps go over your ears like you do with surgical masks.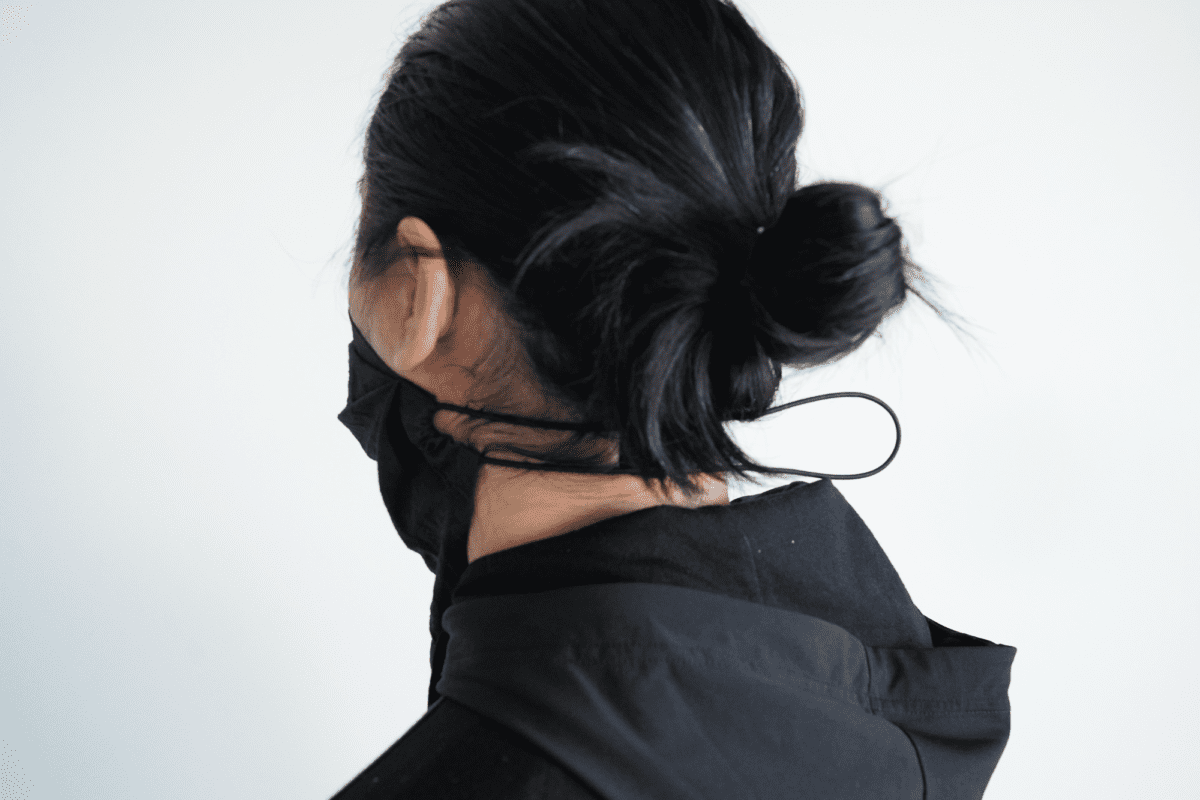 At first, to put the mask over my face, I was just pulling the mask over my nose from the resting neck position. But as you move your head around, especially when you look downwards, the mask will slide down and eventually fall off your nose, no matter how tight you have it.
After studying the product images, I realized the trick is to have it sitting high on your check bone, almost touching the bottom of your eye. You would also need to tighten the straps till you feel some pressure. The downside to this is that it'll pull your face down a little making you look like you have lazy eyes.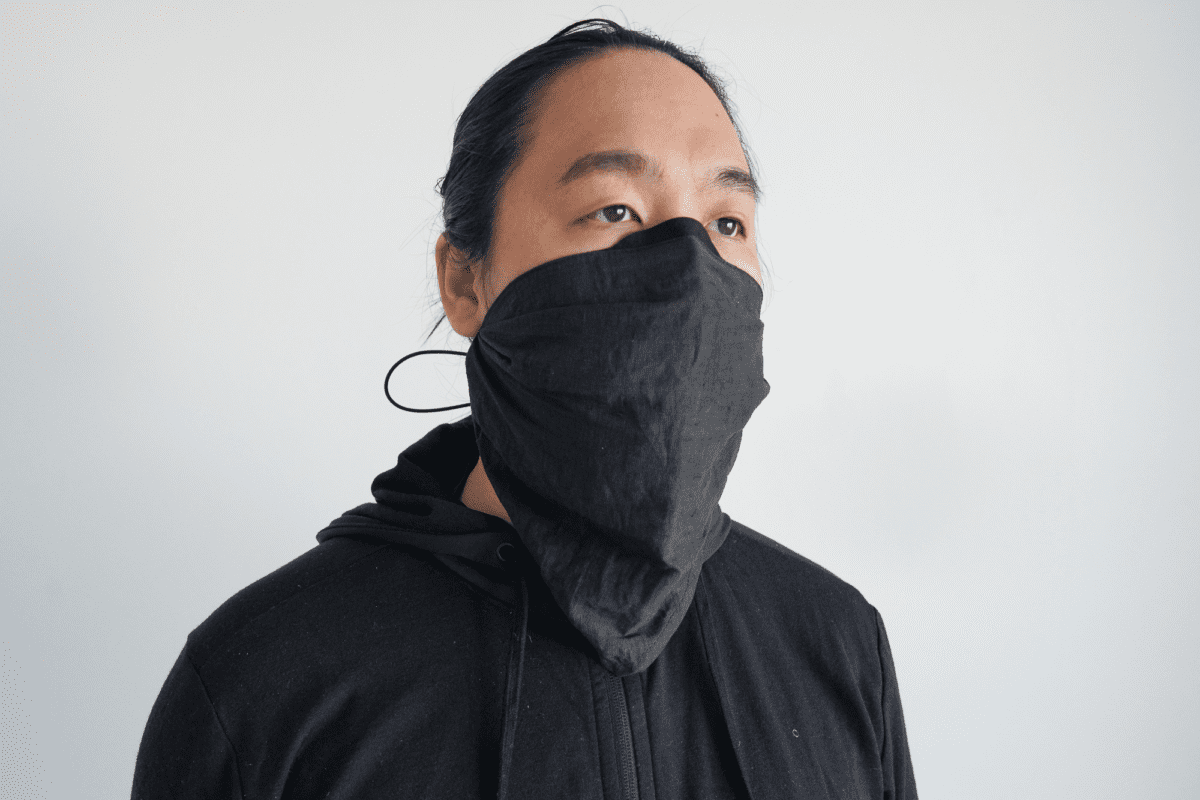 While this isn't the most comfortable way to wear it, it's the only way I could keep it securely on. It also isn't the most easy way to wear it since you have to adjust it with both hands each time you put it on.
The inner layer of Ultrasuede is comfortable against your skin and I like how it goes all the way up the nose piece, showing a little over the top for a bit of design flair. The sensation is the same as with the Outlier Mask 004, so nothing new here.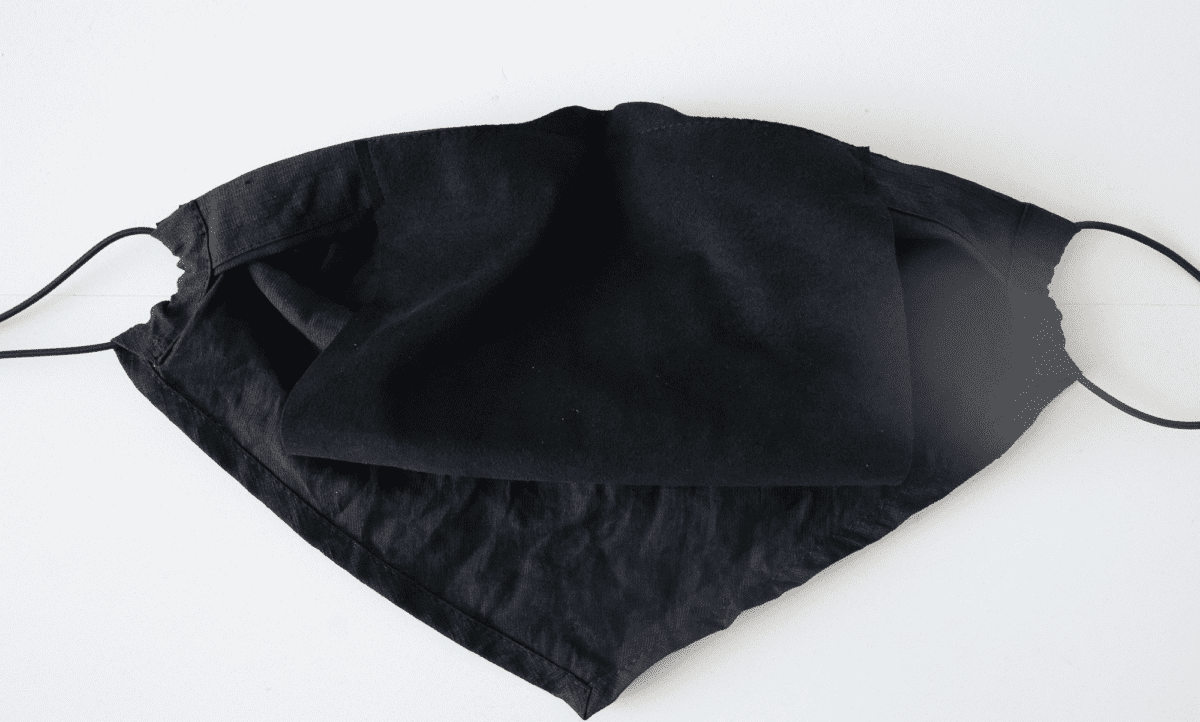 While the Injected Linen is highly breathable, add a layer of Ultrasuede over your mouth and it becomes pretty hard to breath through after some time has passed. I find myself having to "take breaks" when no one is around.
Conclusion
This is a serious piece of face covering and I expected no less from Outlier. The bandana-like design makes it more of a fashion accessory compared to the Mask 004.
The Fidlock closure makes it easier to take this mask on and off, however the double layer of fabric covering your nose and mouth makes it harder to breath with.
Additional Images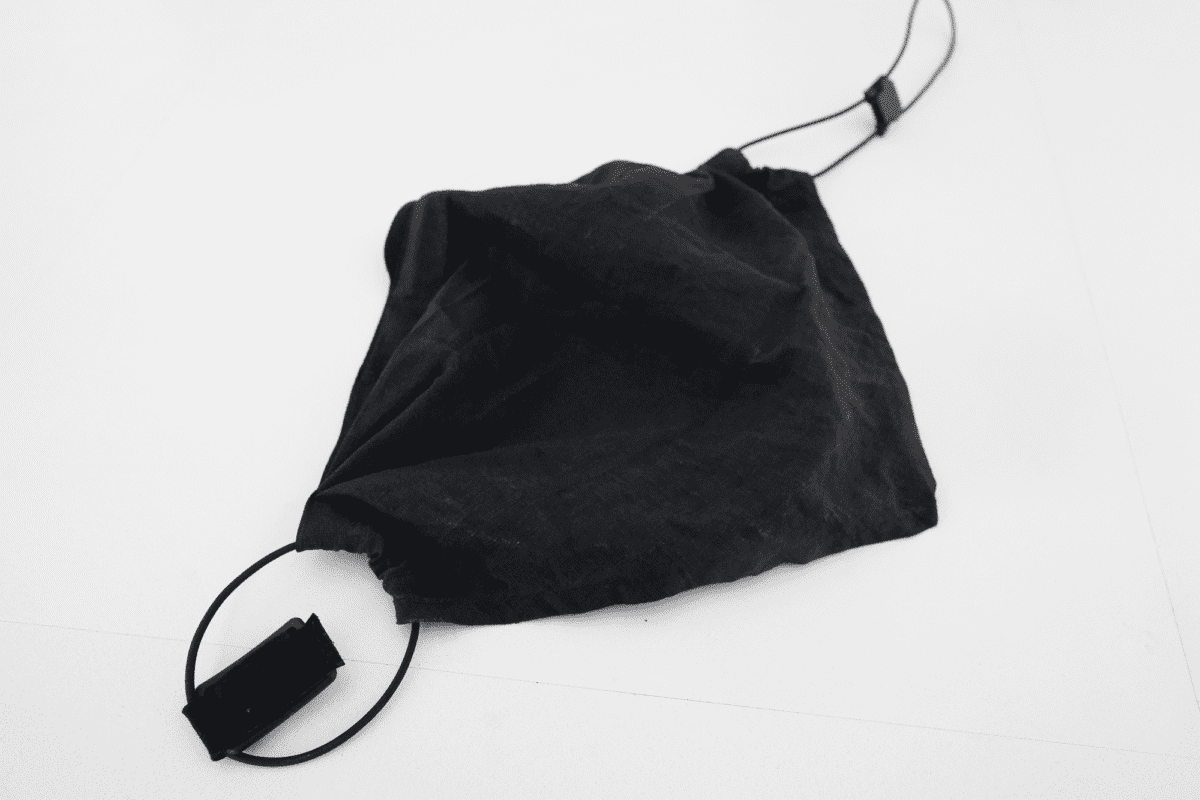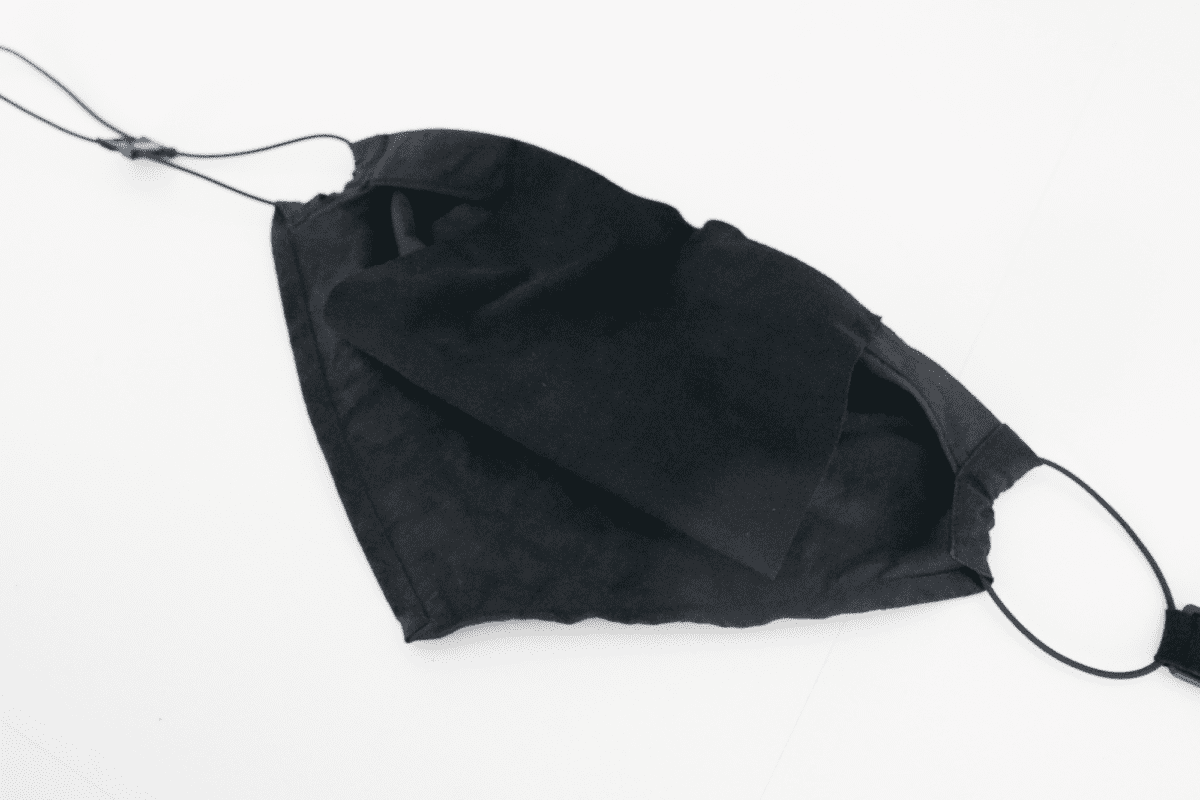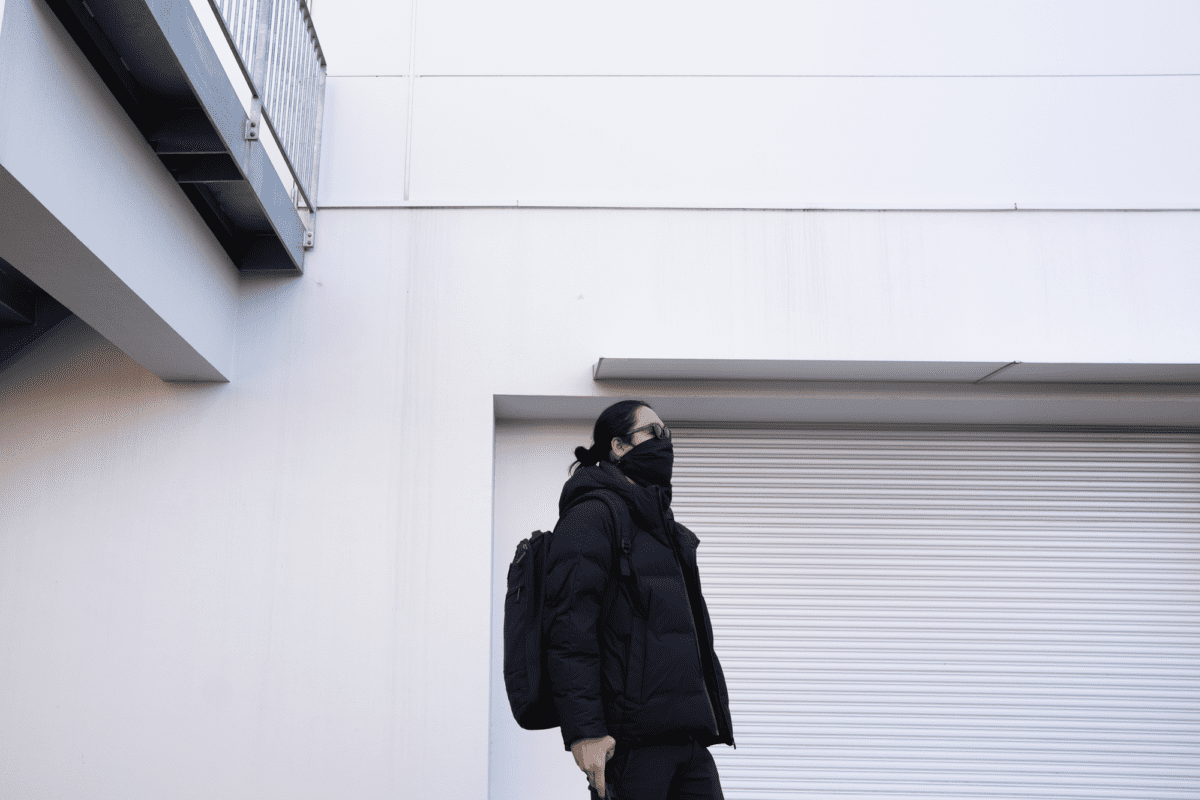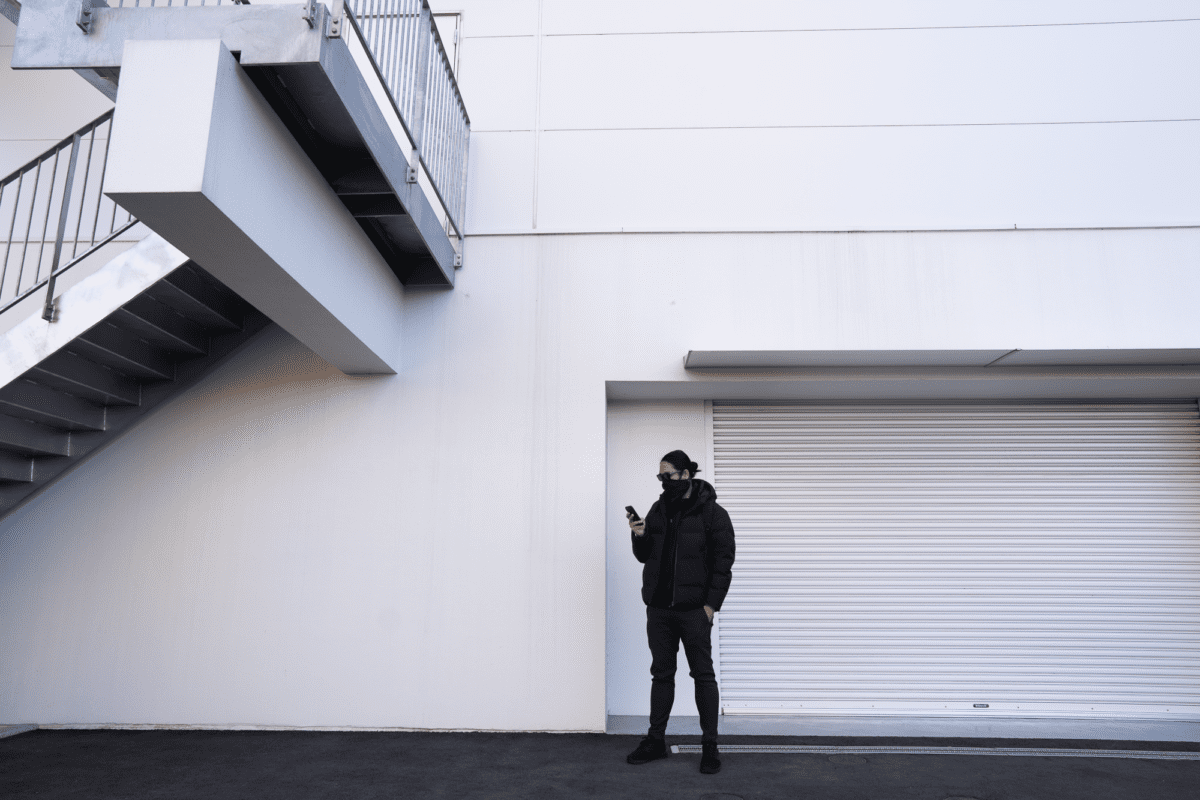 Like this review? See all of my in-depth reviews.
Also, consider supporting me by being a Patreon. Every cent given will go back into improving the content of this website.