This website is made possible by readers. I may earn a small commission when you buy through the links in this article at no extra cost to you. Learn more.
Details
Price $39.95 on nitecorestore.com
Max Output 500 Lumens
Max Beam Distance 97 yards / 89m
Max Beam Intensity 2000 cd
Max Runtime 60 h
Battery Rechargeable Li-ion
Beam Color White
Size 1.83″ (length) x 0.98″ (width) x 0.49″ (height)
Weight 18.8 g / 0.66 oz
Overview
It's been awhile since my review of the Nitecore TINI SS, the mini flashlight that is with me on all of my travels and by the side of my bed each night. As you can imagine, the chance for travel is significantly lesser these past few months, so, in some ways, the Nitecore TINI 2 came at a bad time.
I say this because, in our current day and age of smartphones, flashlights are slowly becoming an enthusiast's play thing. Unless you are a doomsday prepper preparing for the worst or a survival enthusiast, most normies just default to their smartphone's flashlight feature.
However, the Nitecore TINI series is unique in the sense that they are so light and portable, there is almost no reason to not have it clipped with your keys for that extra lumen power.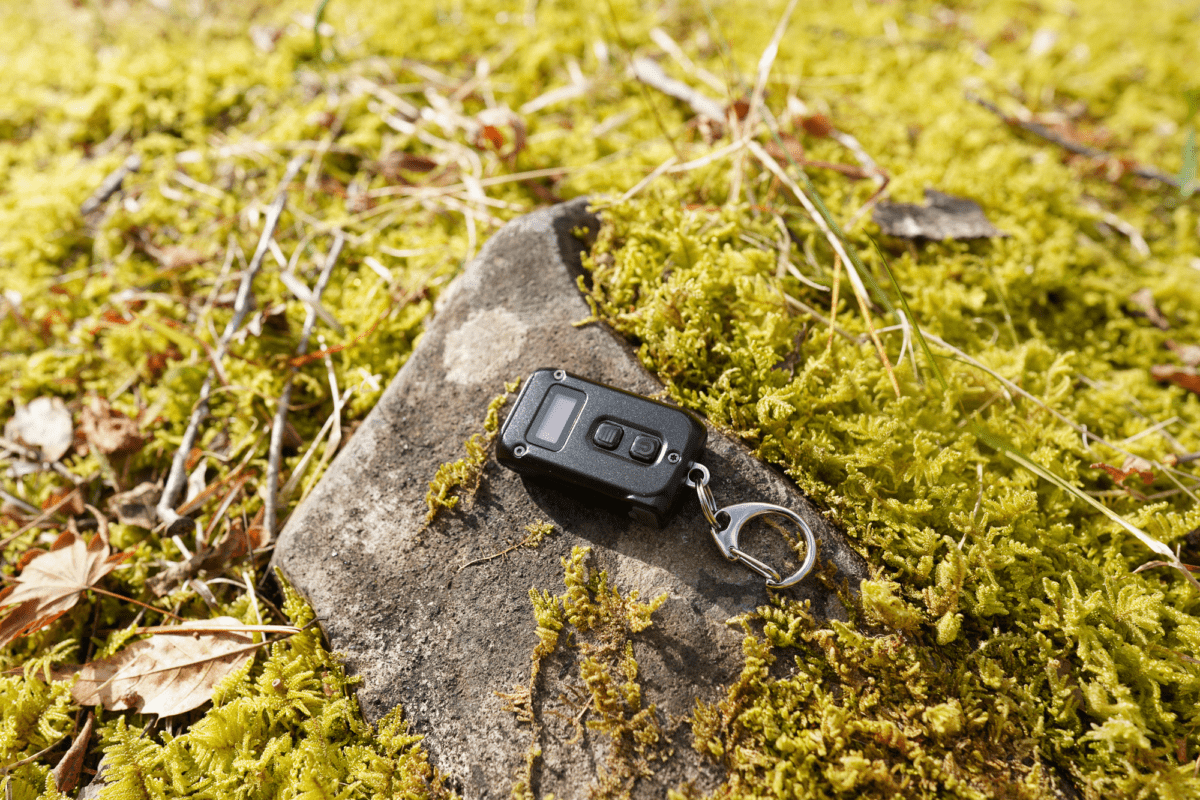 Style
The Nitecore TINI 2 comes in two colors, a grey and black. Both colors are matte for added subtlety. As someone who has a fetish for black products, the black version is the subject of this review.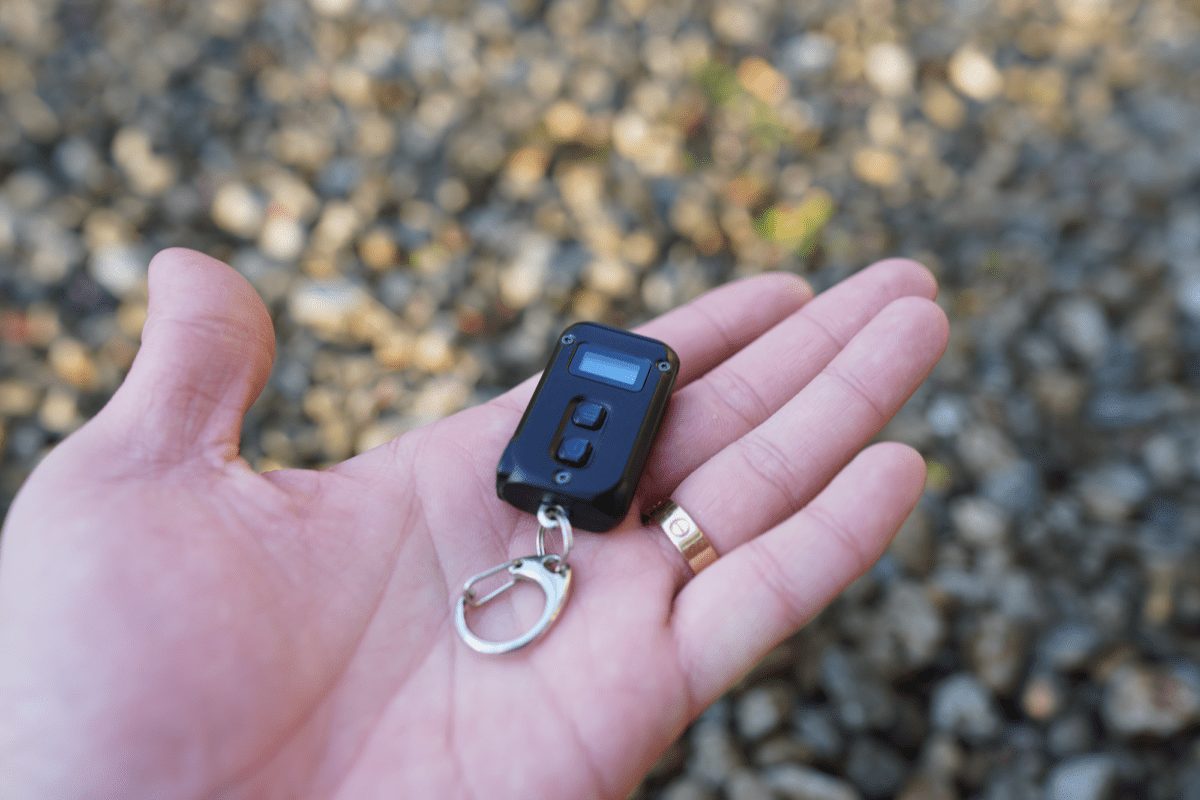 Before the TINI 2, there was the original TINI and an SS verion that uses stainless steel. The TINI 2 is an entirely new redesigned version which is much sleeker.
The entire outer is matte which is much more sleek compared to the glossy body of the previous iterations. Even though Nitecore added functionality like a display, they managed to keep the lines clean and kept with a much more tactical aesthetic. Even the little screws throughout the TINI 2 are black.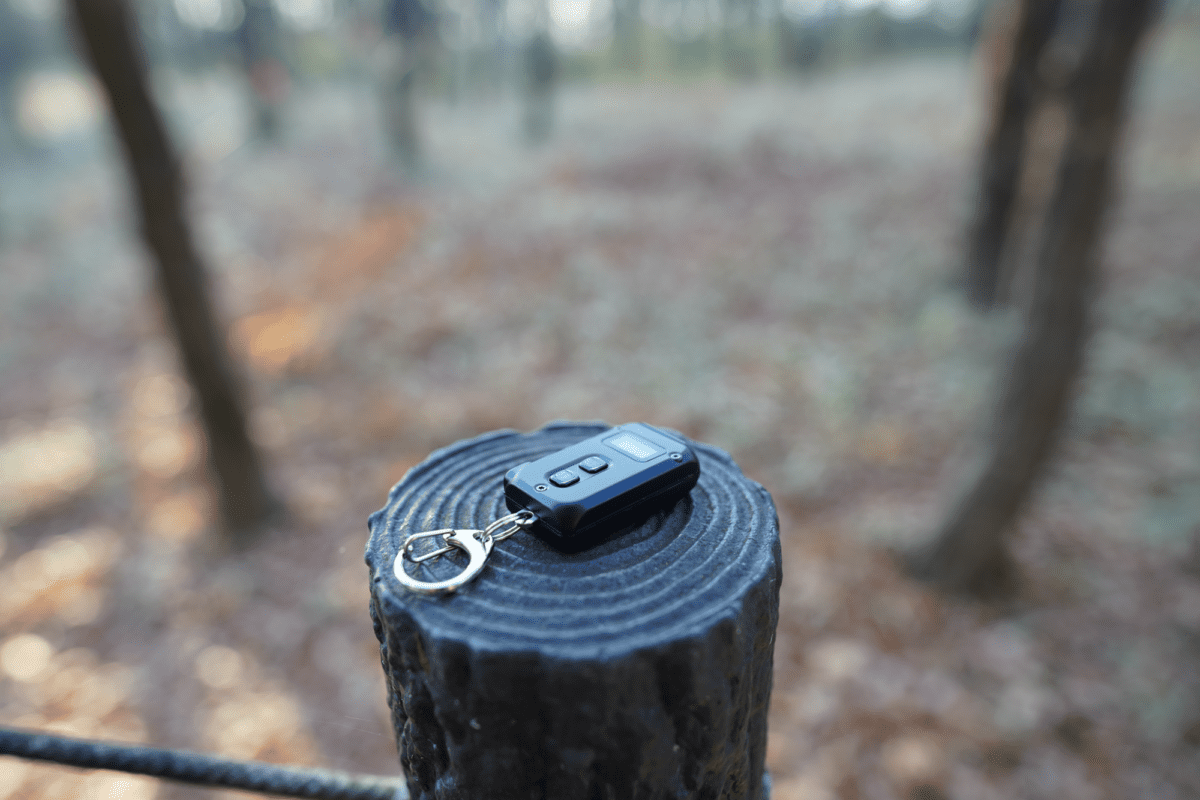 However, there are still markings on one side, probably unavoidable due to regulations. There is the logo and next to it is CE compliance mark and a crossed-out "wheelie-bin" symbol. I did notice that the RoHS compliance mark is not printed on the TINI 2.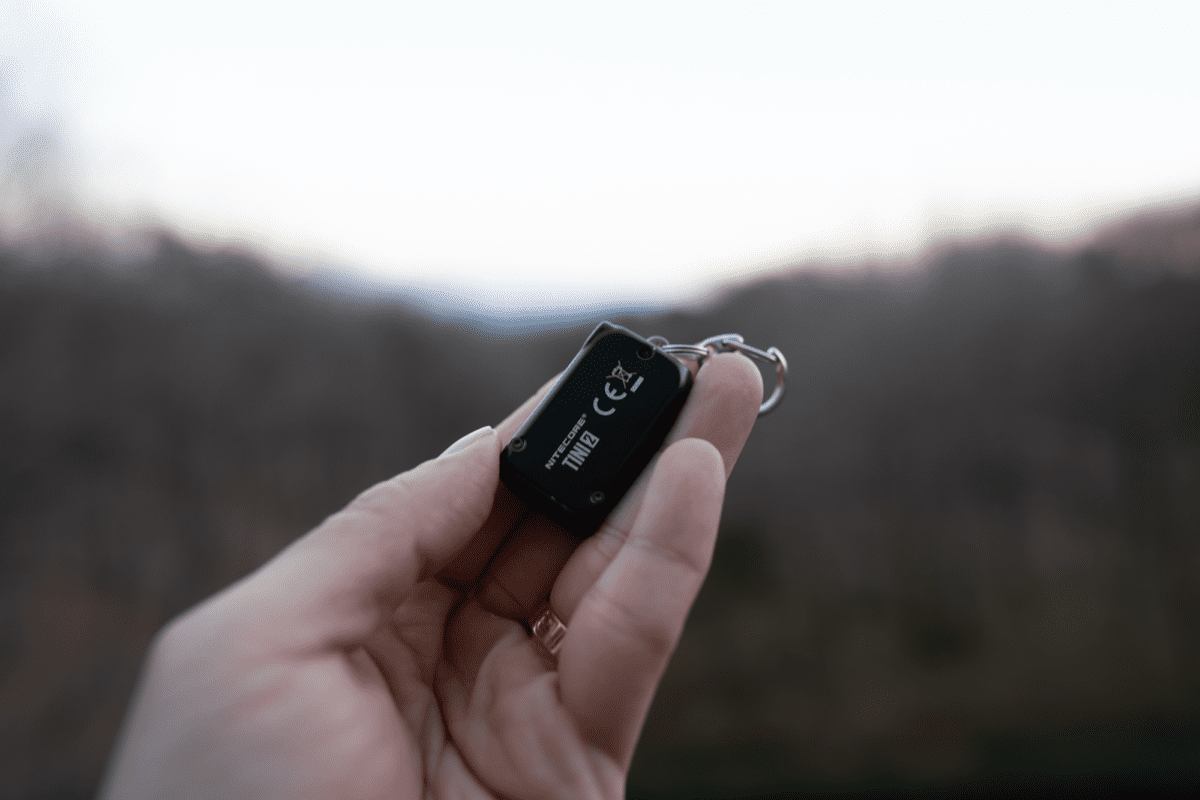 The clip that comes with the TINI 2, however, is in metallic silver. This is a missed opportunity as they could have taken the effort to make it black. This will let them market it as fully tactical, which is definitely isn't right now.
The TINI 2 is a clear upgrade from the original TINI and the TINI SS in the looks department. Given that it comes in such a small package, the subtle and reserved design really adds a tactical layer that oozes cool.
Material
I'm constantly amazed how Nitecore can keep upgrading these tiny flashlights. Upgrading from an impressive 380 lumens on the TINI SS, to an even more impressive 500 lumens on the TINI 2.
But no one likes ads, so I got rid of them. If my articles helped you, I ask for your support so I can continue to provide unbiased reviews and recommendations. Every cent donated through Patreon will go into improving the quality of this site.
The powerful beam is projected from not one, but two OSRAM P8 LEDs.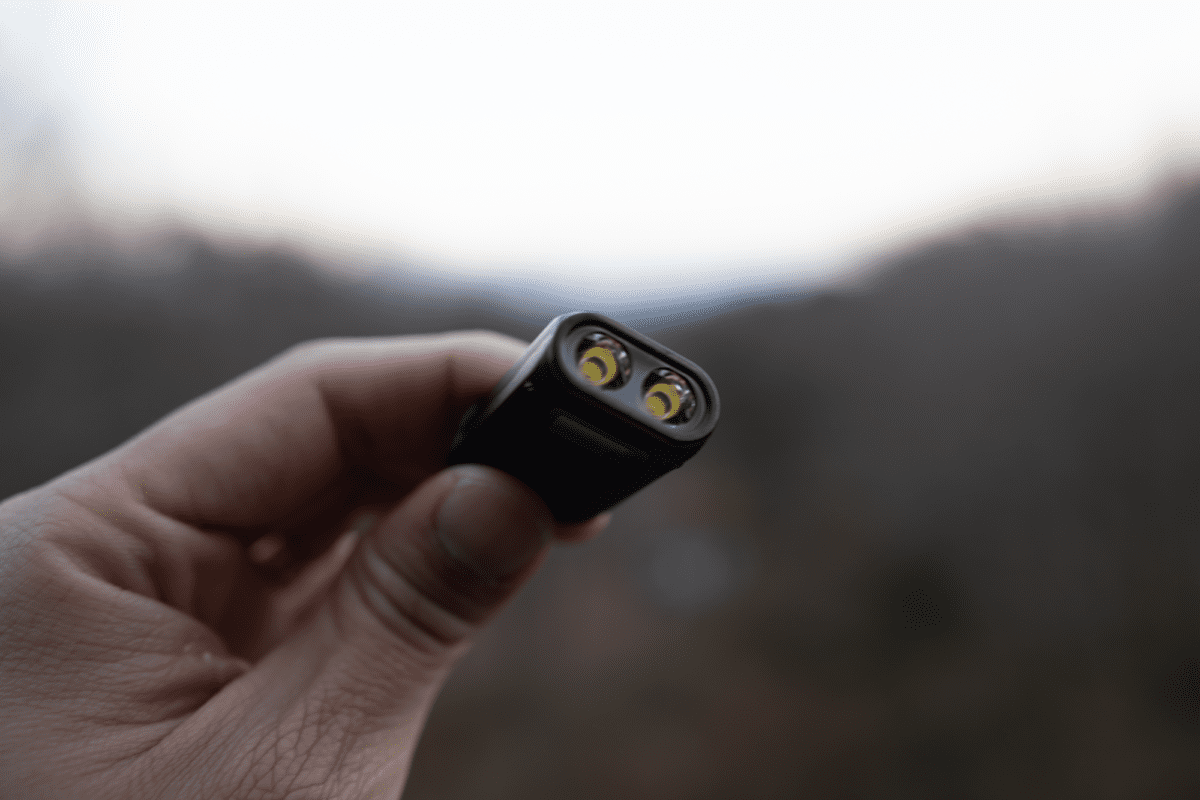 Usage
There are two buttons below OLED display. The bottom on turns the light on and off, while the top button lets you cycle between 1, 15, 65, and 200 lumens.
The 500 lumens beam, which is also referred to as turbo mode, can only be activated via long press of the top button. Just for the 500 lumens setting, ou can't leave it on hands free as it will quickly drain the battery and I don't see a reason you'll need that about of lumens for long.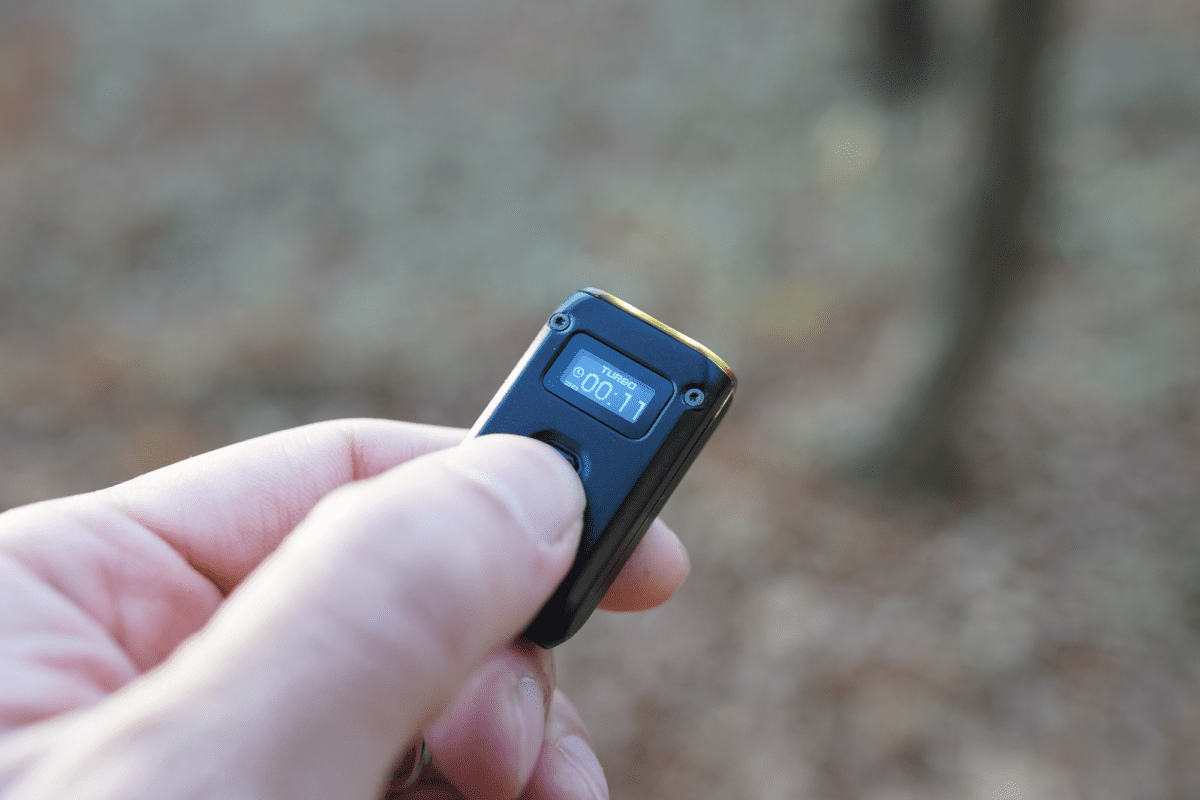 One of the biggest new feature is the OLED display. When you turn it on or switch brightness, the OLED display will show the amount of of lumens, followed a flash of the word "NITECORE" as sort of a loading screen, followed by a constant countdown of the amount of time you can use it until the battery runs out.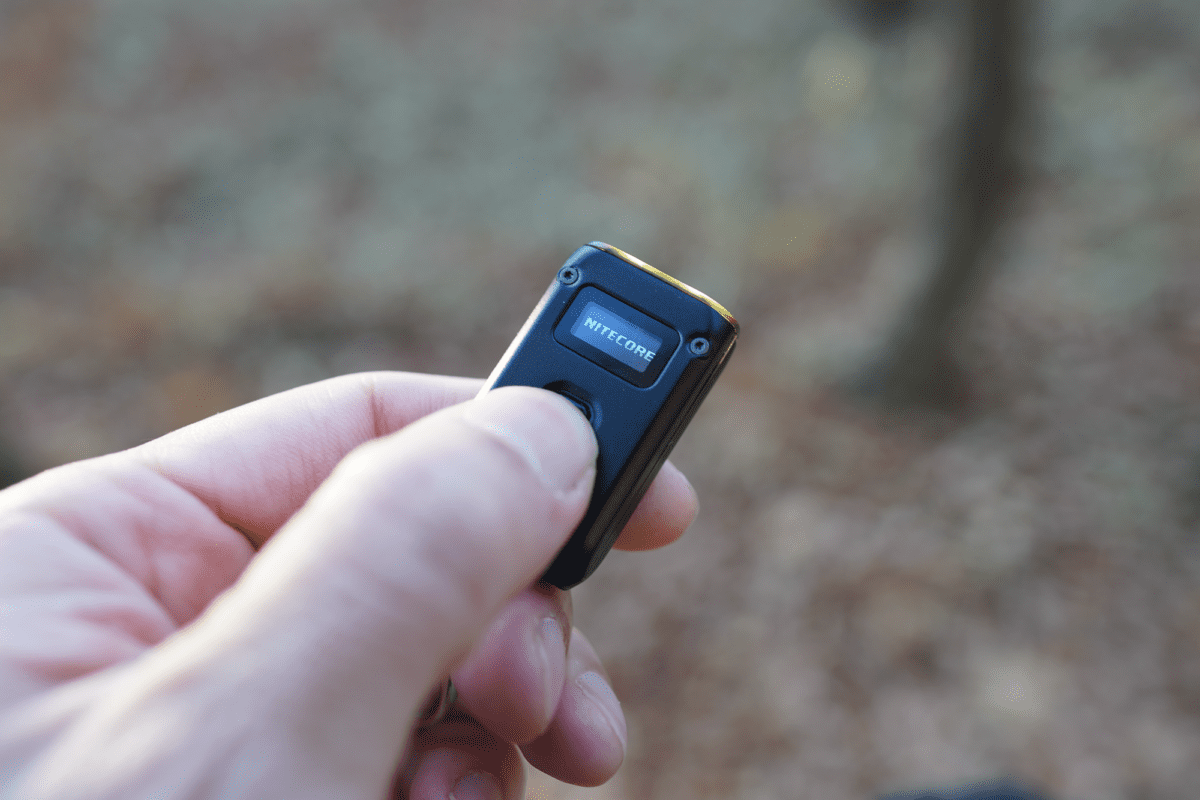 This also helps with this review, which I can tell you how much real world battery time to expect on a full charge;
1 lumen – 60 hours
15 lumens – 8 hours
65 lumens – 2 hours 30 mins
200 lumens – 44 min 30 s
500 lumens – 12 min 30 s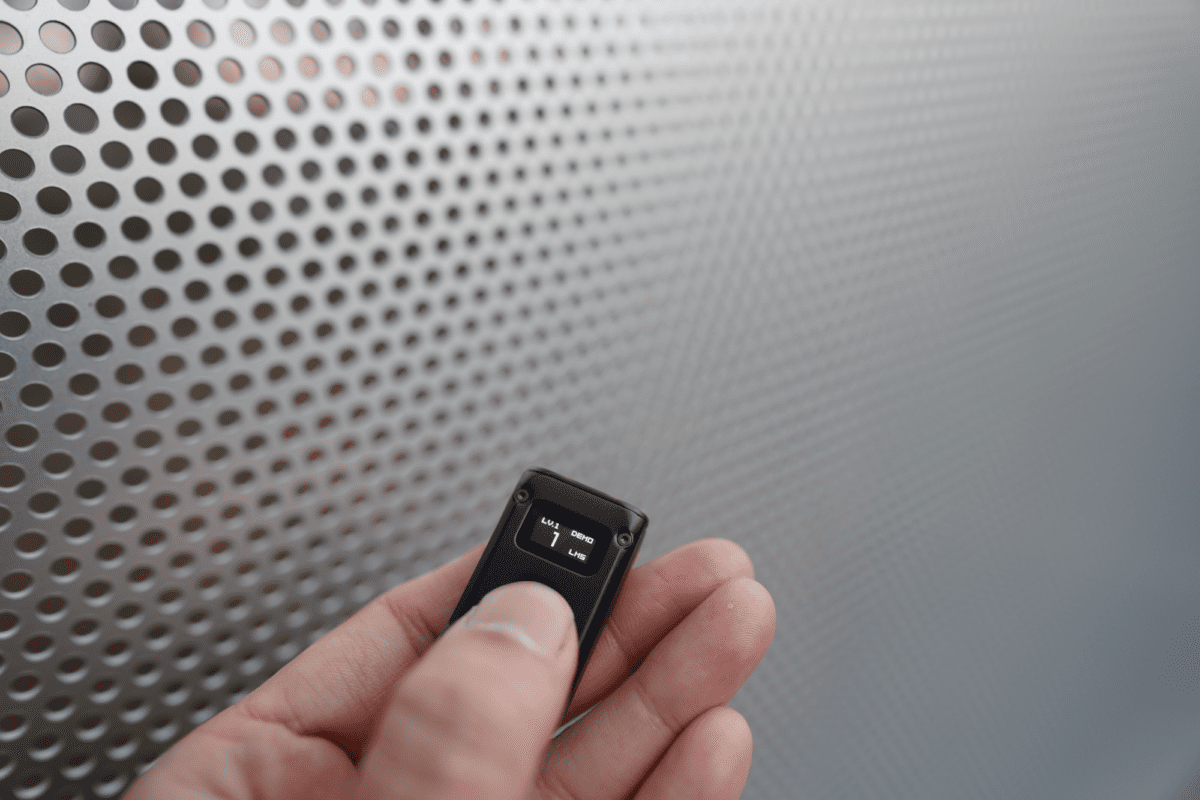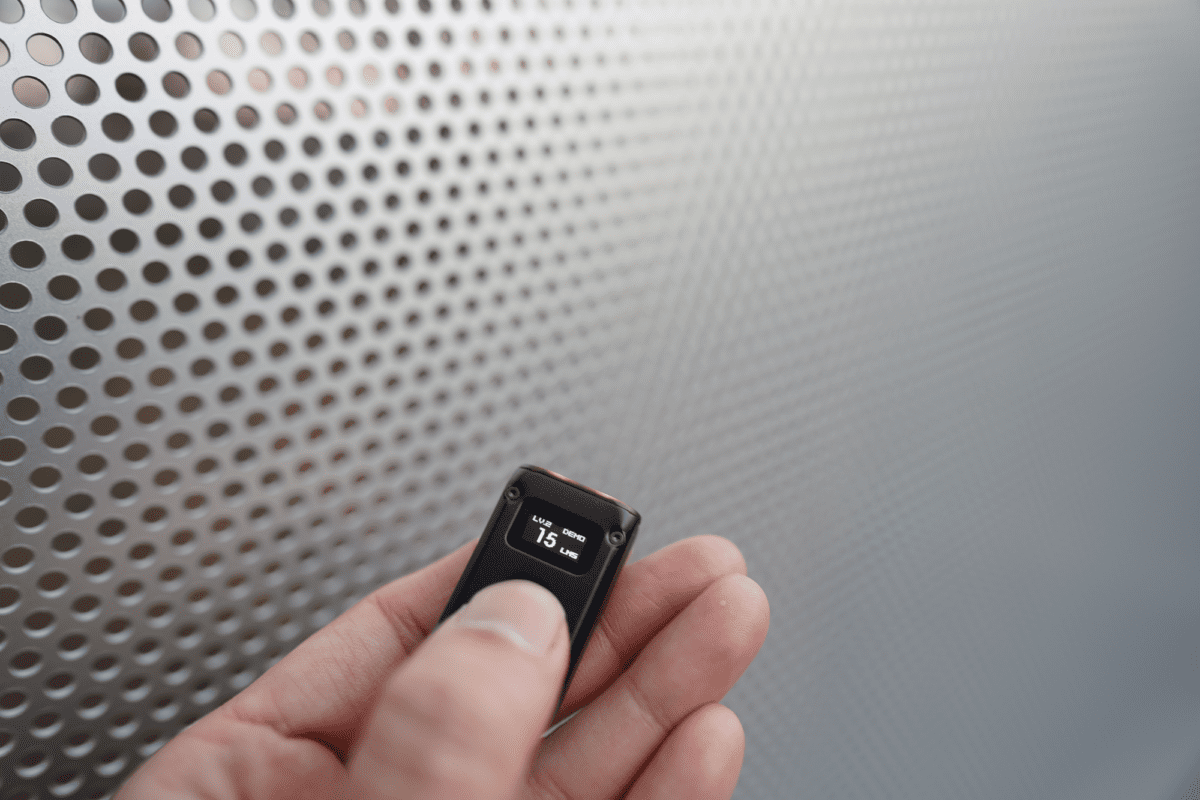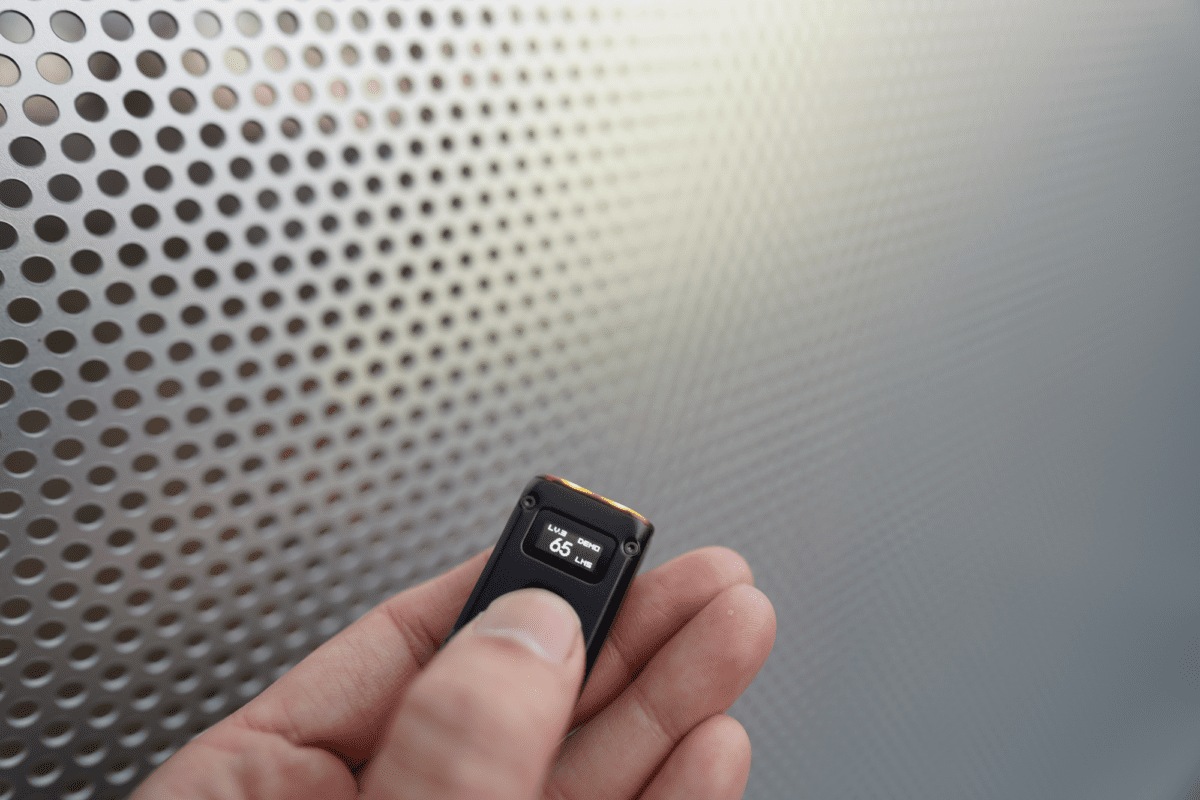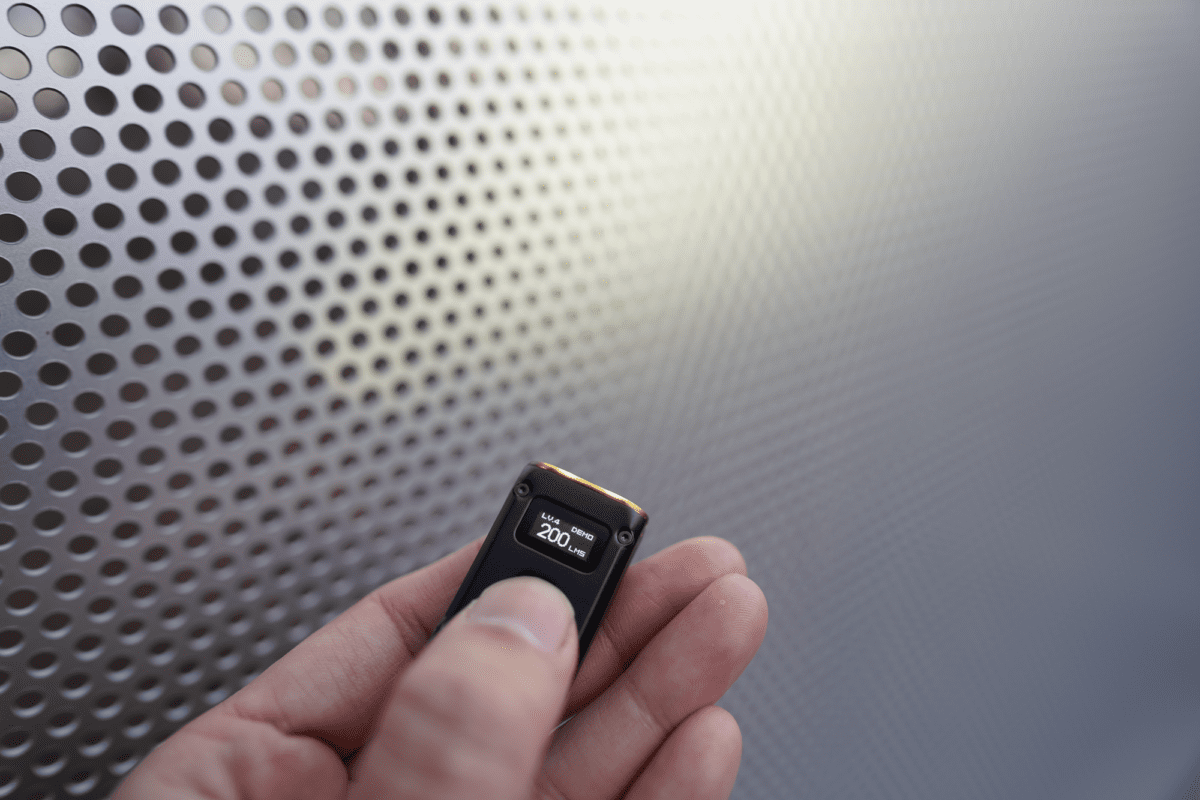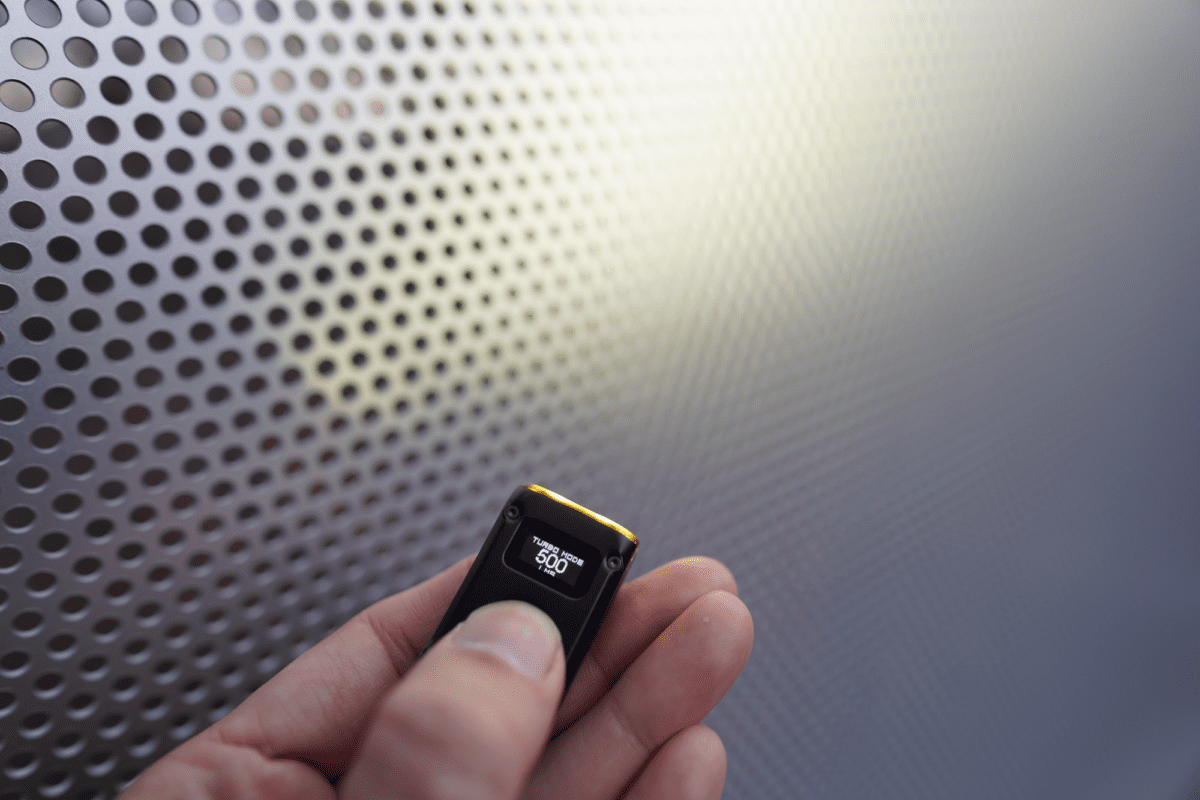 However, the biggest new feature that I was excited about would have to be USB-C charging. I have spent a great deal of effort getting most of my WFH setup USB-C only, with key pieces like the NOMAD Powerpack and NOMAD Kelvar USB-C Cable , so I'm glad I can keep it charged up without an extra wire.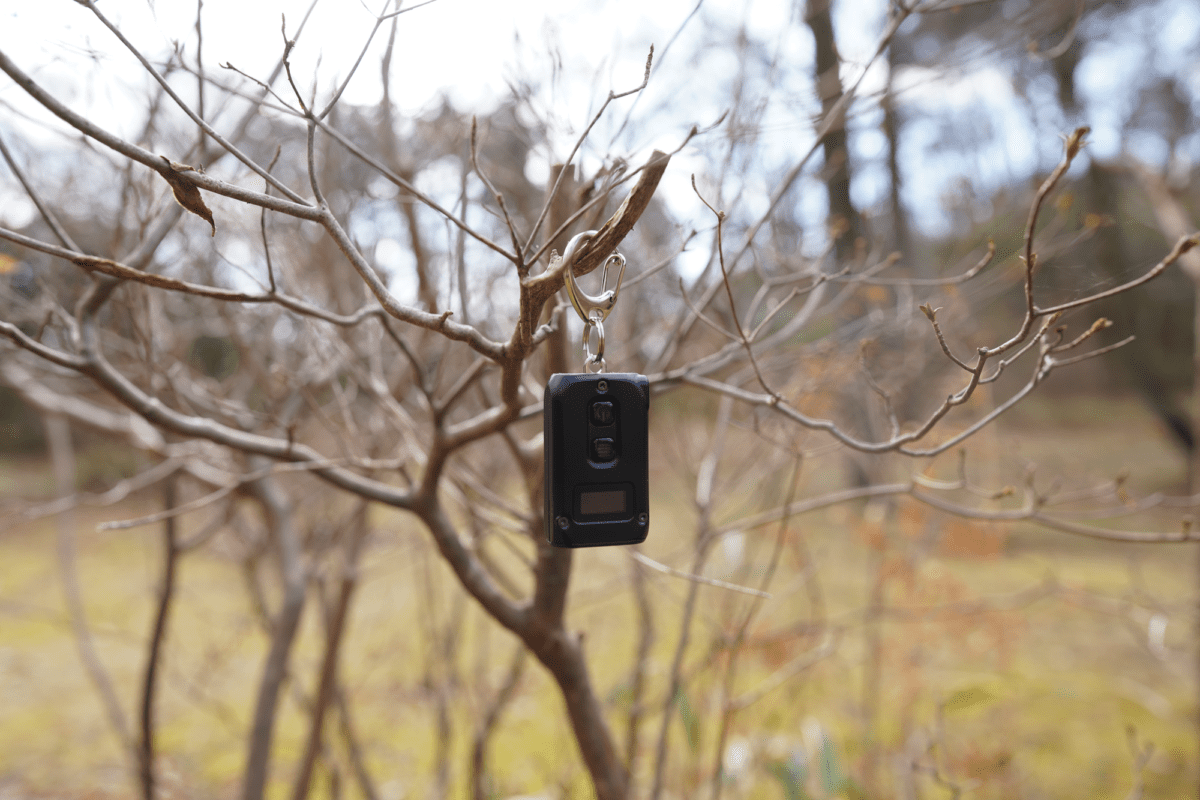 So, with five different lumen settings, how does this actually work in real-world situation? Surprisingly, the brightness that I actually use the most is 1 lumen. The TINI series is perfect for a nightlight, especially in a shared hostel. Really, anything more than 15 lumens in a pitch dark hostel room will surely disturb the sleep of your roommate.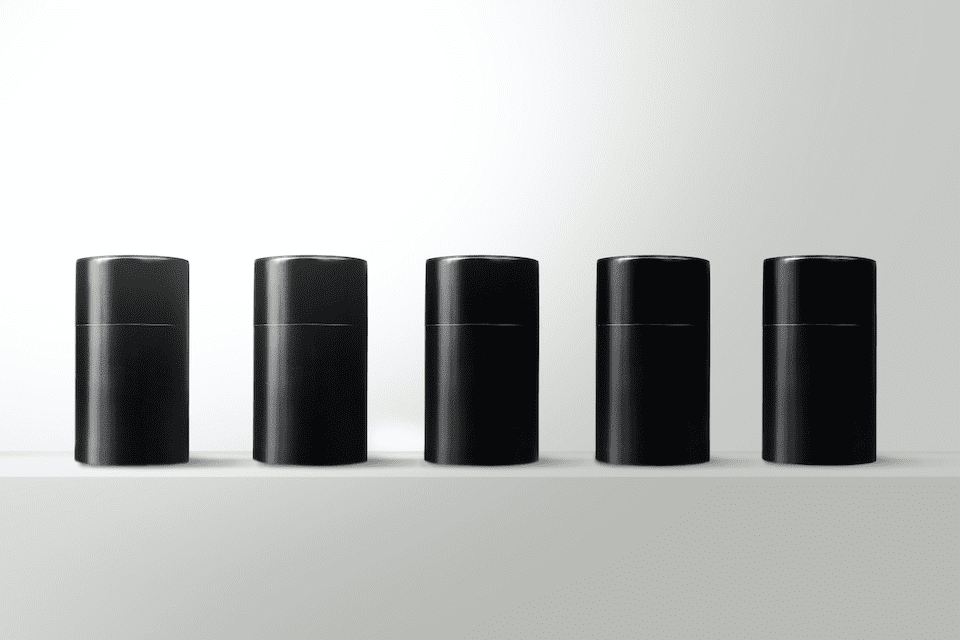 I found a 100 year old company that would create these heirloom quality canisters for me. They are handmade and will keep your tea leaves, coffee beans or anything that you need dry for years to come.
or read review
The 1 lumen setting is perfect enough for your to see around your area without anyone noticing a light coming from your bed. Most of all, it lasts practically forever. I would okay even with leaving it on overnight. Best of all, the TINI was designed in way that it can stand on its own.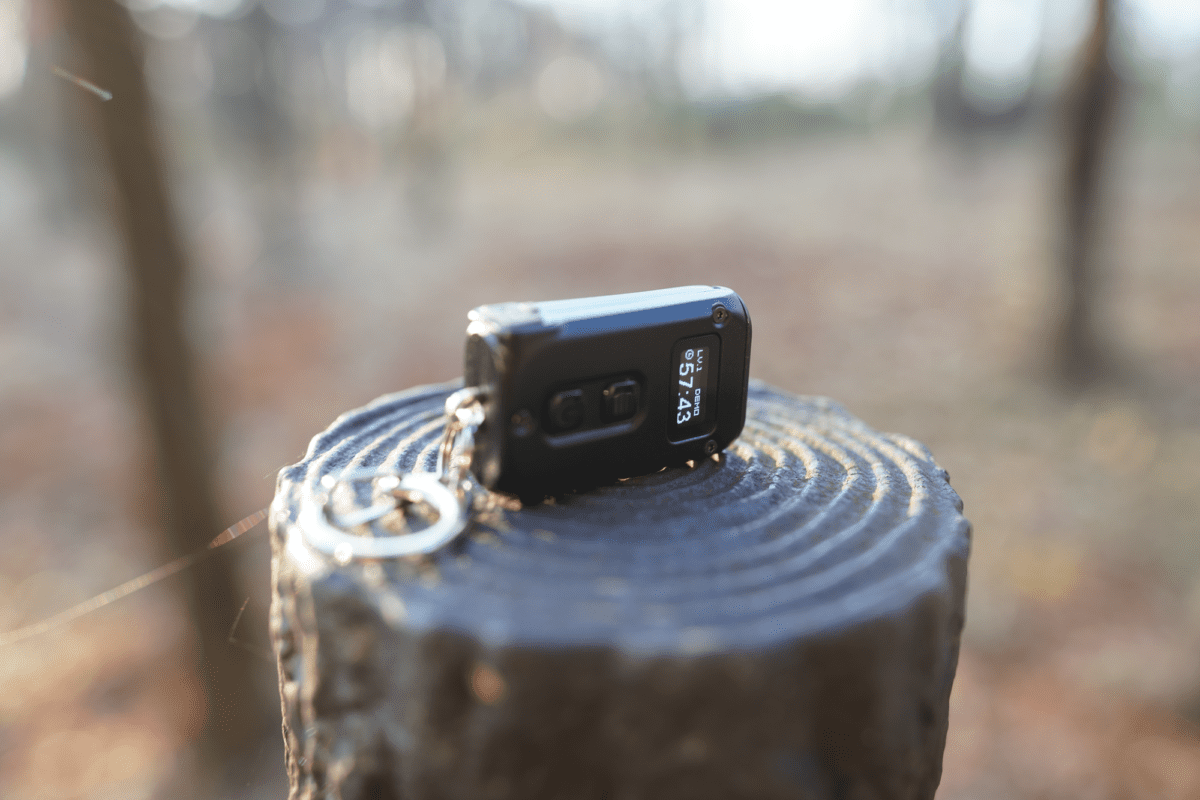 Although it is unlikely for you to have to do this, but the flashlight can be used while charging for the worst case scenario.
Conclusion
The Nitecore TINI 2 is a clear upgrade from the TINI SS in both looks and performance. For something that is so tiny and light, there isn't a reason why you can't bring it everywhere along with you.
Additional Images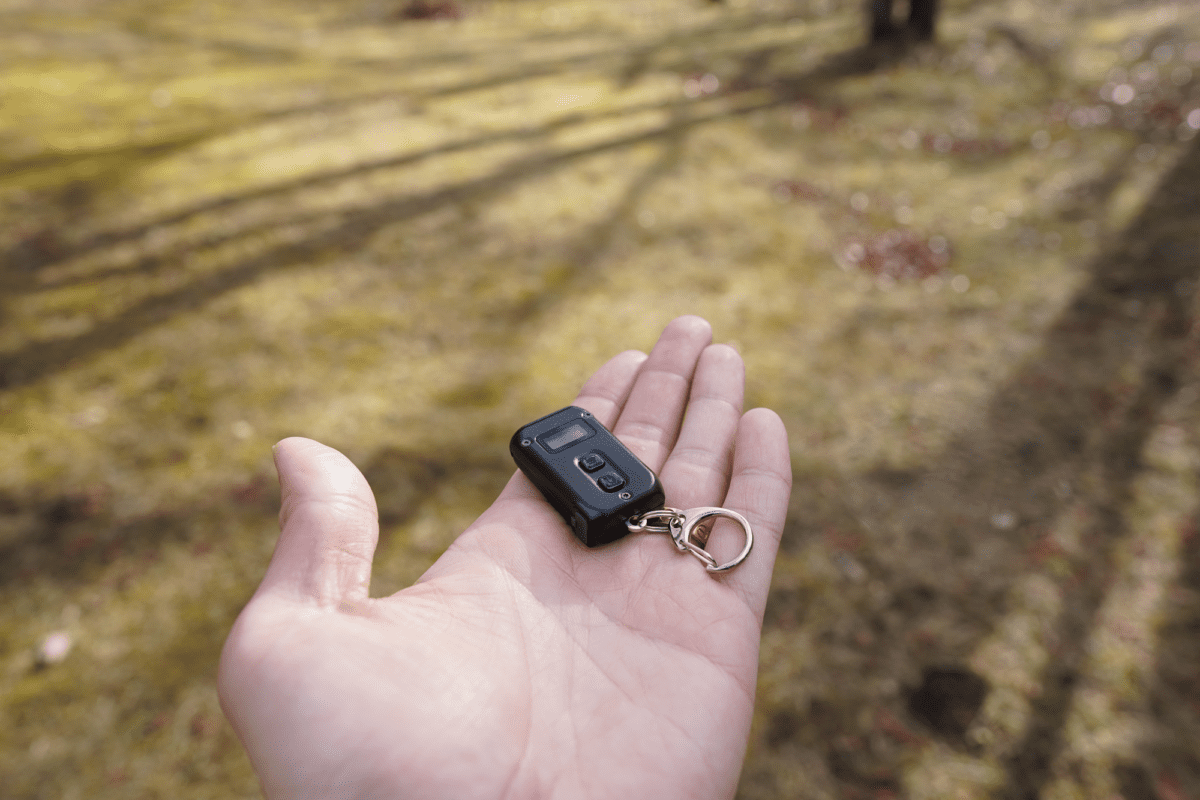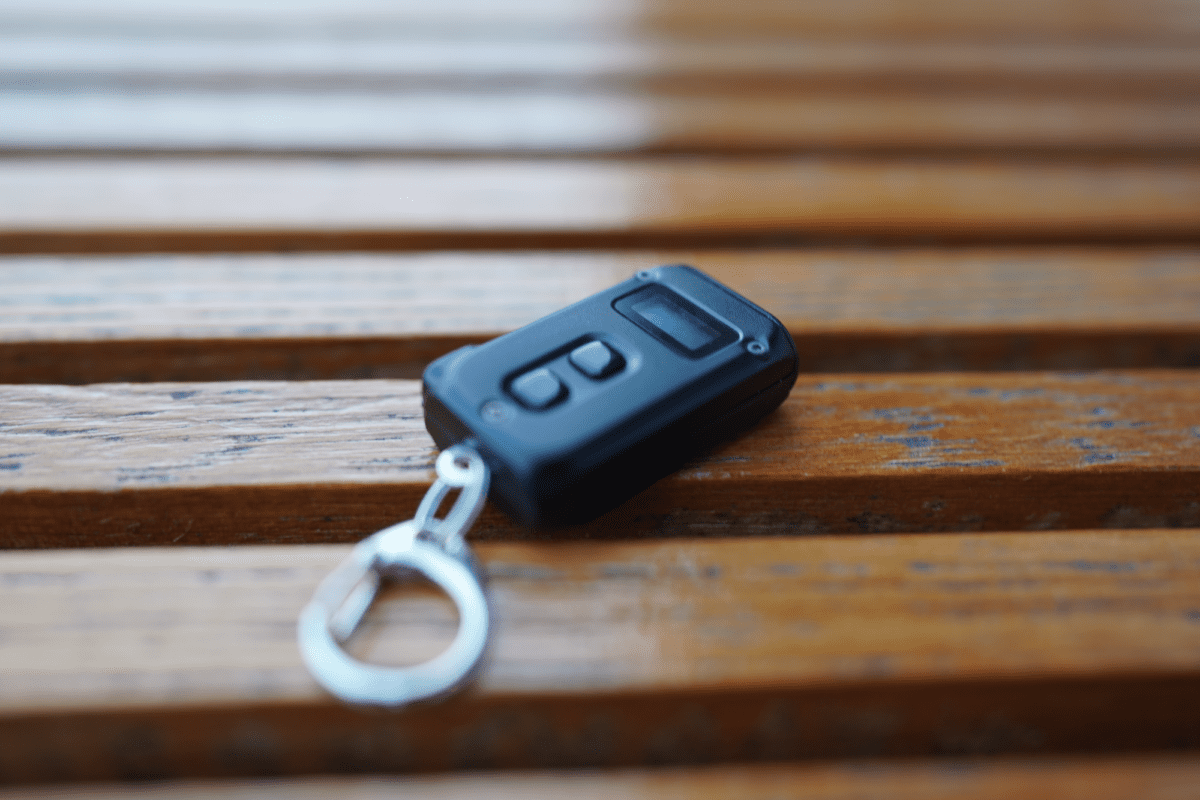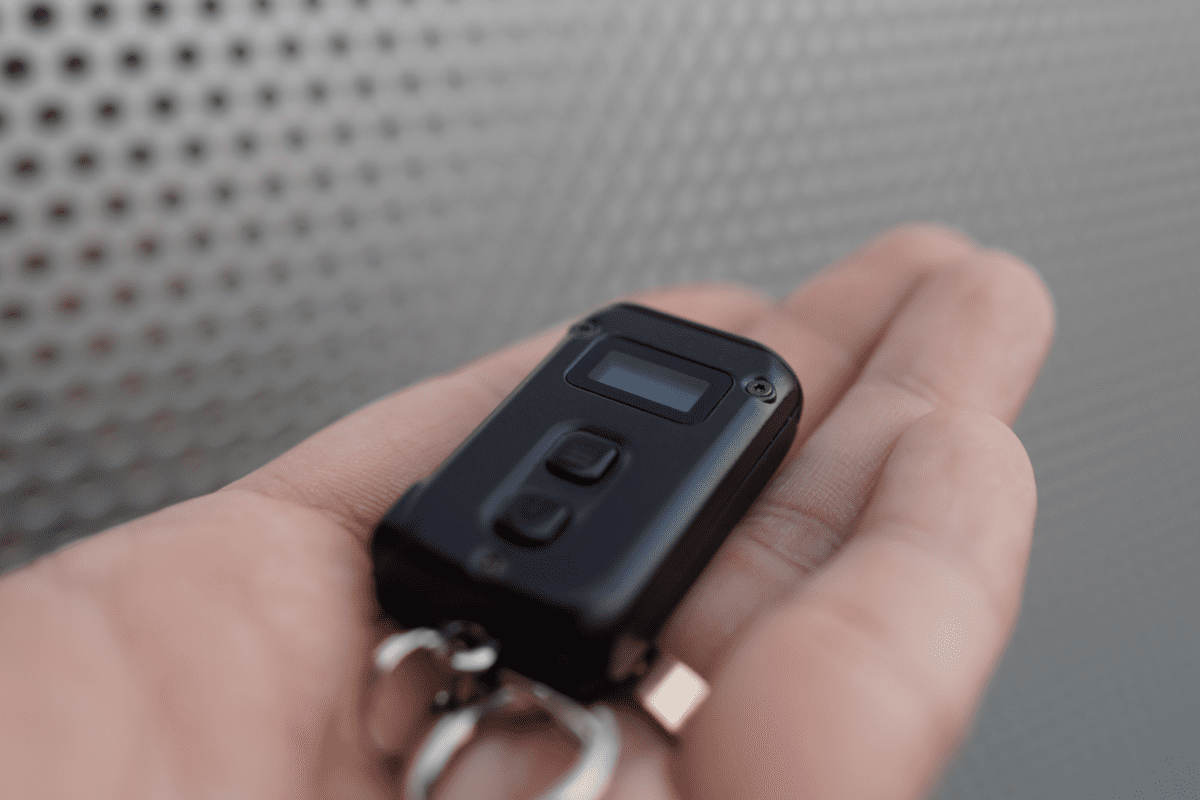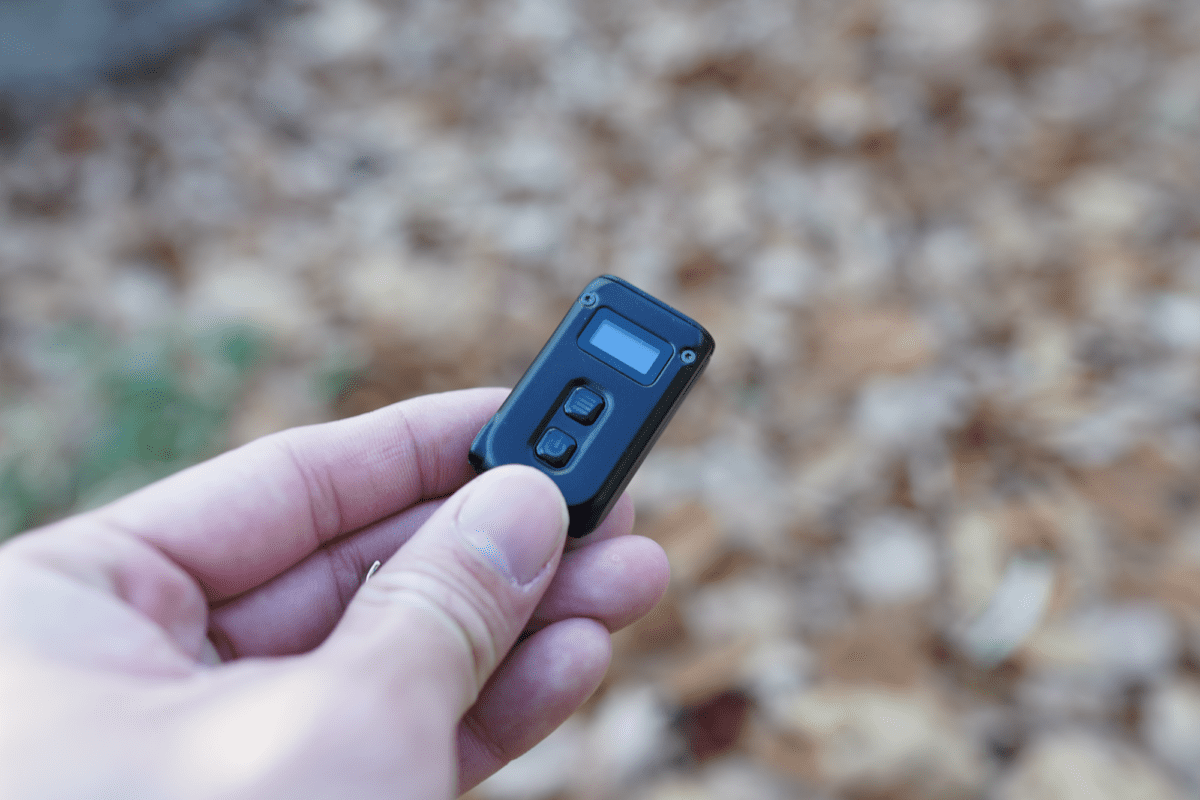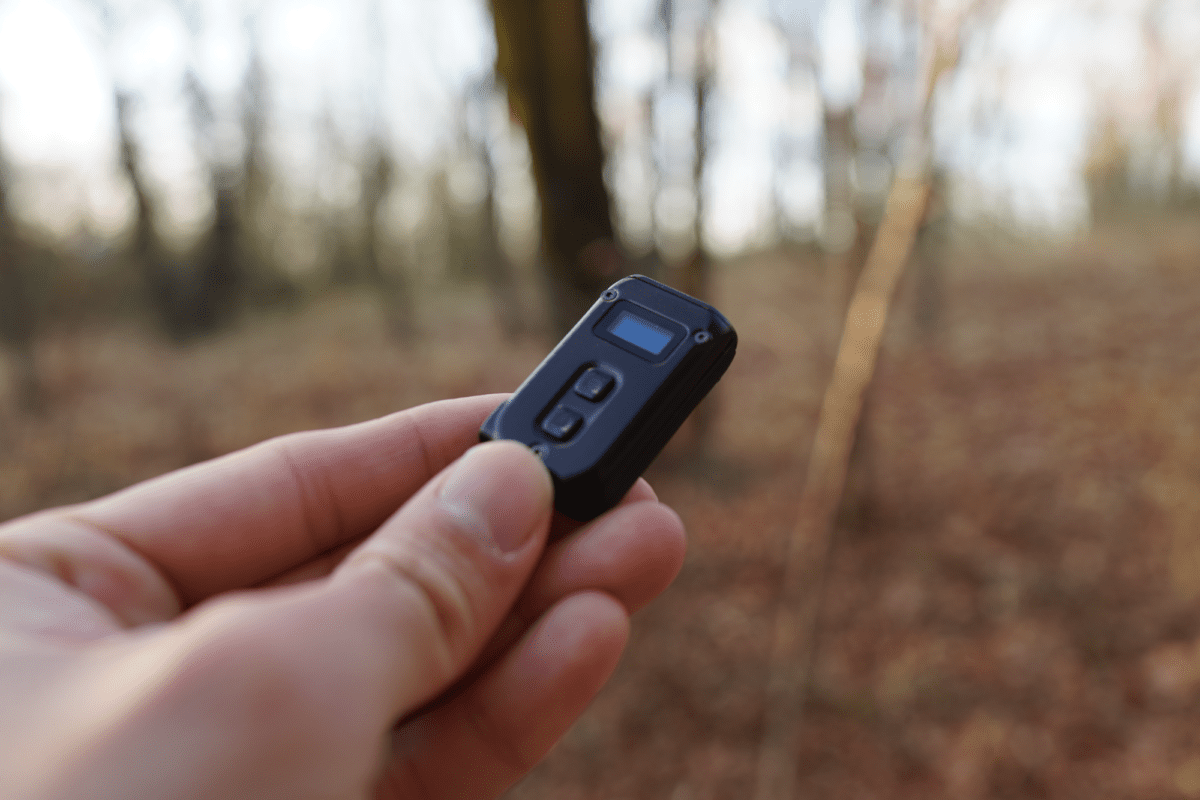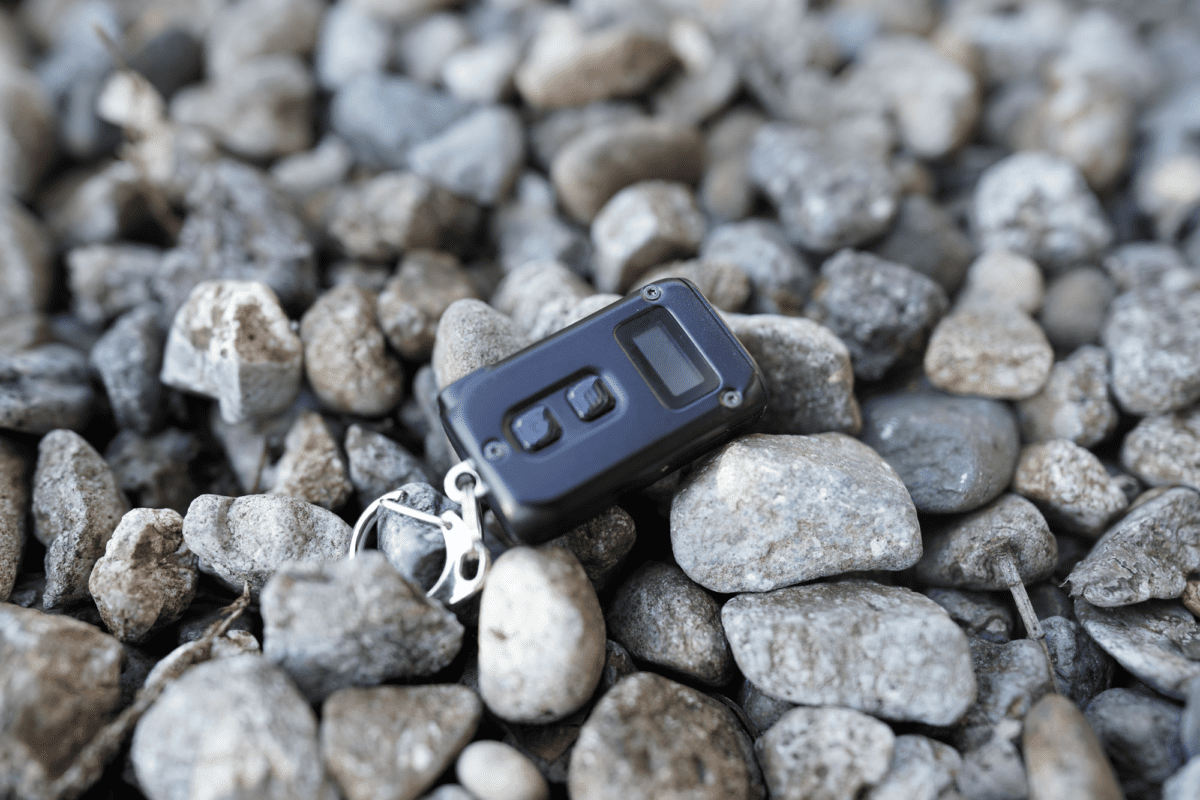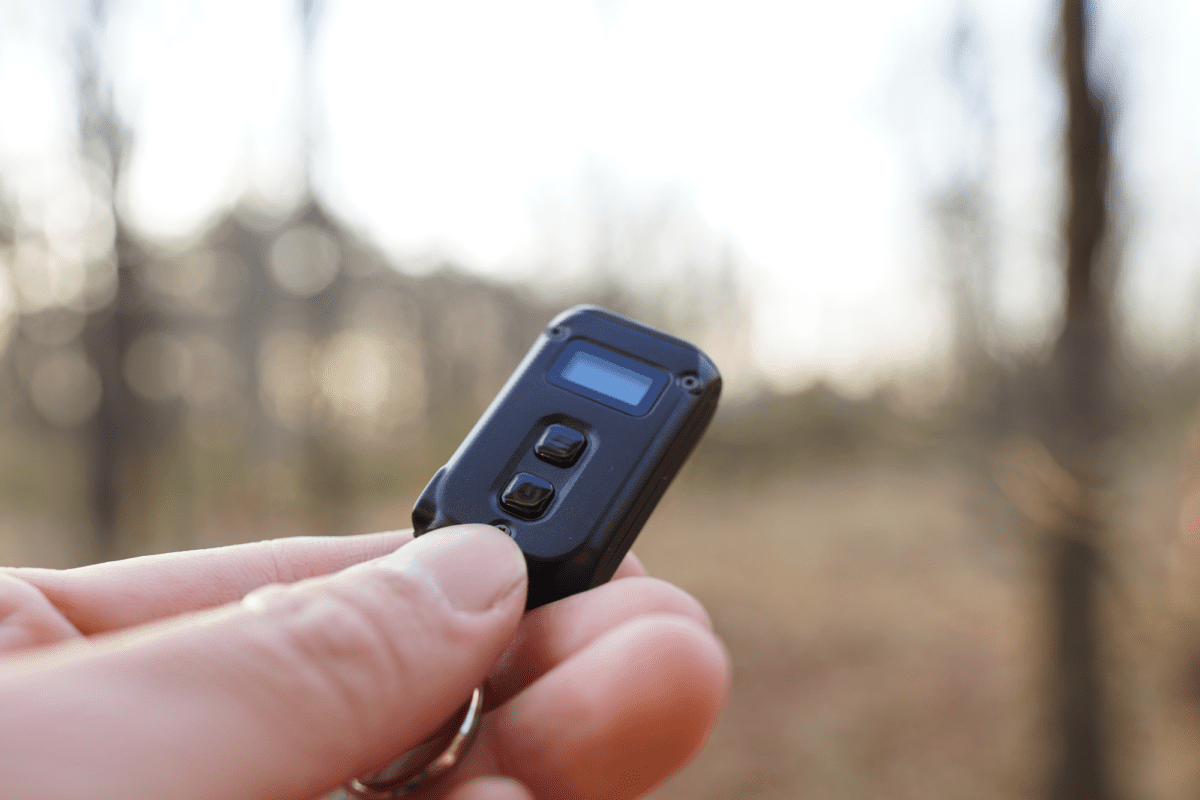 Like this review? See all of my in-depth reviews.
Also, consider supporting me by being a Patreon. Every cent given will go back into improving the content of this website.
Tagged accessory flashlight nitecore review