Recently, I've had the unfortunate experience of misplacing my driver's license. It's usually in my wallet but one day, just as I was planning to head out on a drive, it was not in there. I panicked and searched every corner of my home.
After an hour of frantic searching, my hope started to fade and I knew my license was gone. I begin to research how to get it replaced. Having gone through the experience, I thought I would share for those who find themselves in the same boat.
Just keep in mind that I am not responsible if any of these instructions are not accurate. This is based on my experience in Tokyo, done in 2020.
If you lost your license…
Make a report
The first thing you should do is make a lost report. Your license is an important piece of document proving your identity and it will be disastrous if it falls into wrong hands. It can even be used to open a bank account.
This can be done at any police station or koban (police box). You basically just go in and tell them you lost it. They will ask you to fill up a form and check their database to see if it has been found.
After which, they will hand you a small slip with your case number and number for further inquiry. If it has been found, you will be contacted.
When processing the replacement for your driver's license, you will be asked if you have done this. In my case, they didn't ask to see any proof when I told them I did, but it's better to just do it just in case.
Get a replacement
Whether it is stolen from you or you dropped it along with your wallet, you need to get it replaced as soon as possible. The places where you can do this are
Driving license center
Driving license test center
Driver's license section of police station
Note that you have to go to these places within your prefecture that you live in. You cannot go to a Hokkaido license center if your license was created in Tokyo.
Another thing to note is that driving license centers can generally reissue the license on the same day while police stations will send you the license to your address after some time. So, it is recommended to go to driving license centers to get your replacement.
But no one likes ads, so I got rid of them. If my articles helped you, I ask for your support so I can continue to provide unbiased reviews and recommendations. Every cent donated through Patreon will go into improving the quality of this site.
Another important point is that police stations (even with a driver's license section) of certain cities do not process lost license replacement and you should call ahead of time to confirm. For me, the police station of my city could not process it, so I made my way down to the Fuchu Driver's License Center.
What do you need to bring along?
As with everything in Japan, documents are required to process it and even one short might make you waste your trip. Here are the things you need to bring along:
Photo
You would need to bring along one driver license sized photo which is 2.4 cm width and 3 cm height. I took my own photo and used this service that lets me print the photo in the right size at a nearby convenience store. This photo have to be one taken in the past six months.
Note that this will not be the photo that will be used in your newly-issued license. You will still be required to take a photo then, so make sure you are well-groomed on that day.
Proof of Identity
You will need to bring along your residence record or insurance card. For foreigners, you will need just your residence card, so be sure to bring it along.
Cash
There is a cost for the replacement procedure and only cash is accepted. I paid ¥2,250 when I replaced mine but I've read some articles that stated it costs ¥3,500 so be sure to bring enough cash.
If you happen to be in the period where you are supposed to renew your license, you will not have to pay additional fees apart from the renewal fee.
Damaged/Dirty Driver's License
If you are replacing your license because it was damaged or dirtied, you will need to bring your current one along as well.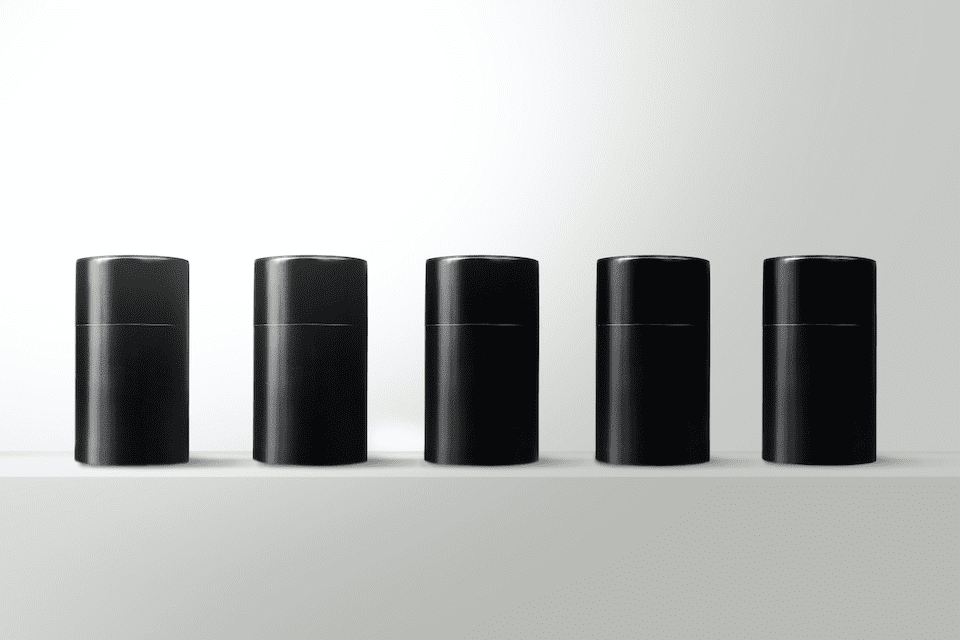 I found a 100 year old company that would create these heirloom quality canisters for me. They are handmade and will keep your tea leaves, coffee beans or anything that you need dry for years to come.
or read review
Driver's License Reissue Application
At the test center or license center, you will also be handed a Driver's License Reissue Application (運転免許証再交付申請書) to fill up.
Lost Driver's License Form
At the test center or license center, you will also be asked to fill this form which will ask for your particulars as well as circumstances of the loss.
How long does it take to replace your driver's license in Japan?
For the case of those applying at the driver's license center, once you've gone through the paperwork, you will have to wait for your license to be created. Because your card will be created alongside those who passed the test and are receiving the license, the time it takes will depend on the time of day you go and how busy the location is.
For me, I arrived at about 940am on a Thursday morning and spent about 30 minutes queuing and filling up paperwork. Once it was done, I had breakfast at the cafeteria.
For the Fuchu Driver's License Center, there would be a number on your slip which indicate the time you should come back. For me, it was 1110 but the person at the door told me to come back about 1050 which I did. I didn't wait further and got my card almost immediately.
The total time it took for me from when I arrived to the center to when I got the card in hand was about 70 minutes. Once again, this is highly dependent on how busy the center is and how long you take to fill your paperwork.
What happens if you get caught without your driver's license in Japan?
If you discovered that you don't have your license just before you go for a drive, you might be tempted to drive without your license for just one time. You might think that it's okay since you do actually have your license but Article 95, Paragraph 1 of the Road Traffic Act stipulates that you have to carry your license with you when you drive.
However, for those rule breakers out there, you can rejoice to know that the penalty for this is surprisingly light. When you tell the law enforcement office that you don't have a card, they will ask for your name and address and radio in to see if you have a license.
Once they confirm this, they will issue a blue ticket that you will have to sign. The penalty for this is a ¥3,000 fine to be paid at a later date.
There are no demerit points that come with this violation. So, if you have a gold license, you will be able to maintain the gold license if you have no other violations. If you are using the gold license discount for car insurance, it will still be valid. It also seems that in most cases, you will be allowed to drive home.
Conclusion
It's not a terribly complicated process to get your driver's license replaced but I was confused at the beginning so I hope this guide can help you. Please leave a comment if you have any questions and I will try to answer.
Tagged japan life