This website is made possible by readers. I may earn a small commission when you buy through the links in this article at no extra cost to you. Learn more.
While I haven't heard of MODERN DAYFARER before this review, the DAYFARER Sling is a top quality sling that'll stand up to the sea of stiff competition.
Details
Price €89.00 on moderndayfarer.com
Dimensions Length 31cm / 12.2″ | Height 23.5cm / 9.2″ | Depth 9cm / 3.5″
Weight 450g / 0.99 lbs
Made in Vietnam
Overview
In an ocean of stellar bag brands like TOM BIHN, GORUCK, and Aer, just to name a few, it takes courage for lesser-known bag brands to brave the rough sea of competition.
Starting as a Kickstarter project, the MODERN DAYFARER is one such brand. While some brands try and fall flat, this is one with tremendous potential.
The style and material specifications are pretty solid and stand a fighting chance with some of the big boys in the industry.
In this review, I'm going to be reviewing the DAYFARER Sling and comparing it to the Active Sling which I also have.
Style
Following a pretty prevalent trend in the industry, the bag only comes in black. As someone who only reviews and wears black products, I have no complaints.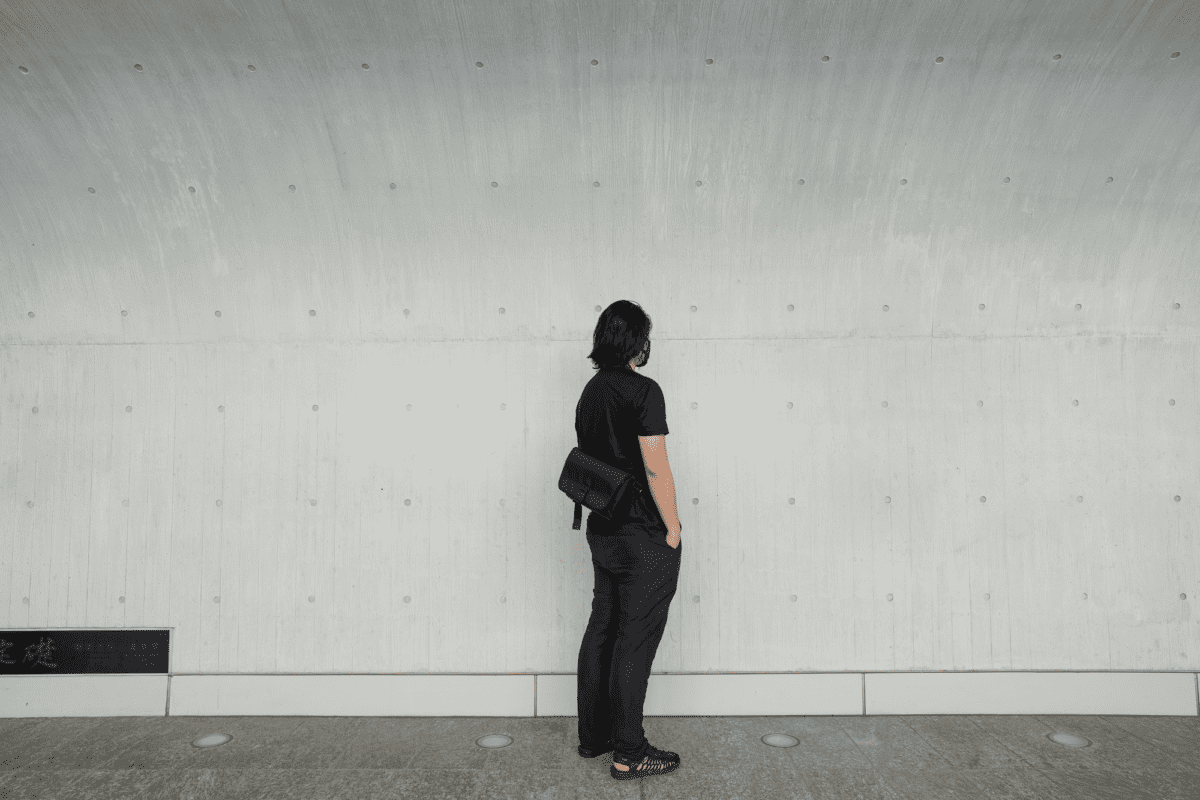 The entire exterior of the bag is black with the exception of the clips of the sling.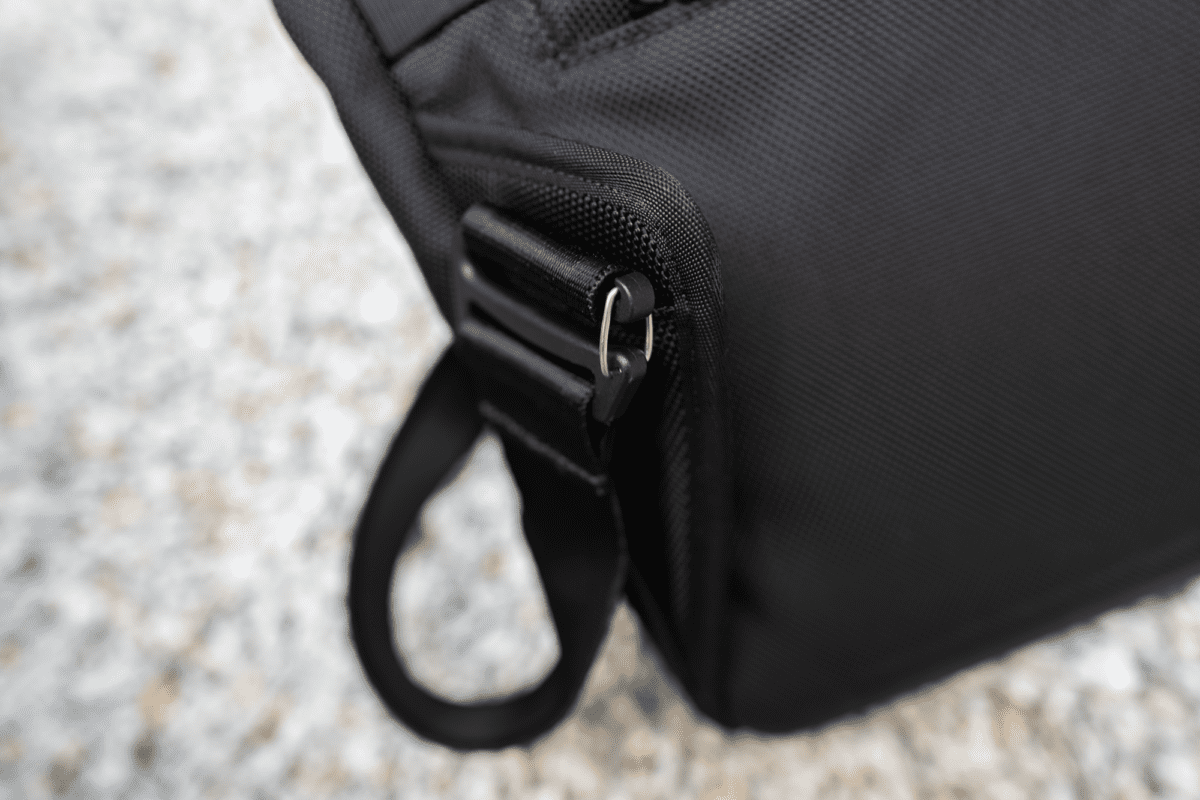 While there is a black on black Fidlock logo on the clasp, MODERN DAYFARER tag on the front, and a mix of materials, the sling bag still looks minimal and clean with a consistent tone and subdued details.
Another piece of branding is the Cordura logo on the inside of the bag.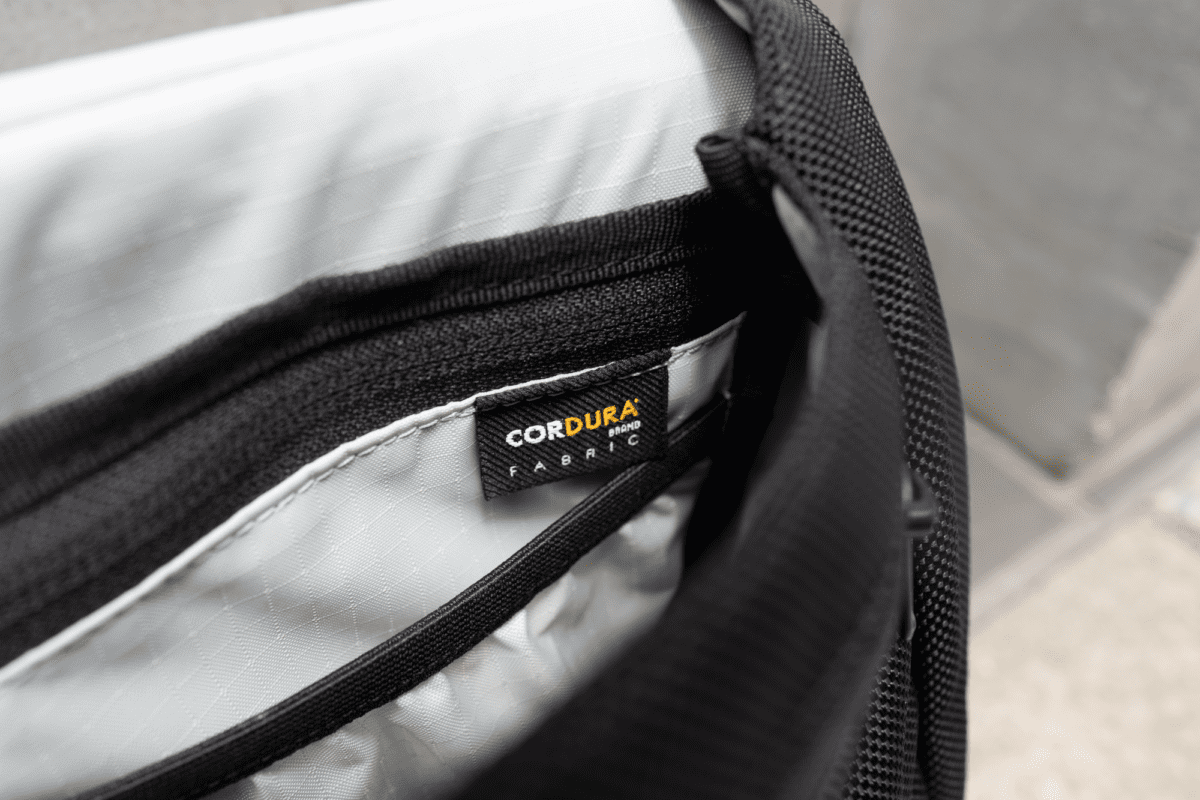 For a sling bag, the DAYFARER Sling is relatively large. I think the bag looks good on your front or the back, worn low or high. However, given the size, it's a little too clunky to be worn high up on the front.
But no one likes ads, so I got rid of them. If my articles helped you, I ask for your support so I can continue to provide unbiased reviews and recommendations. Every cent donated through Patreon will go into improving the quality of this site.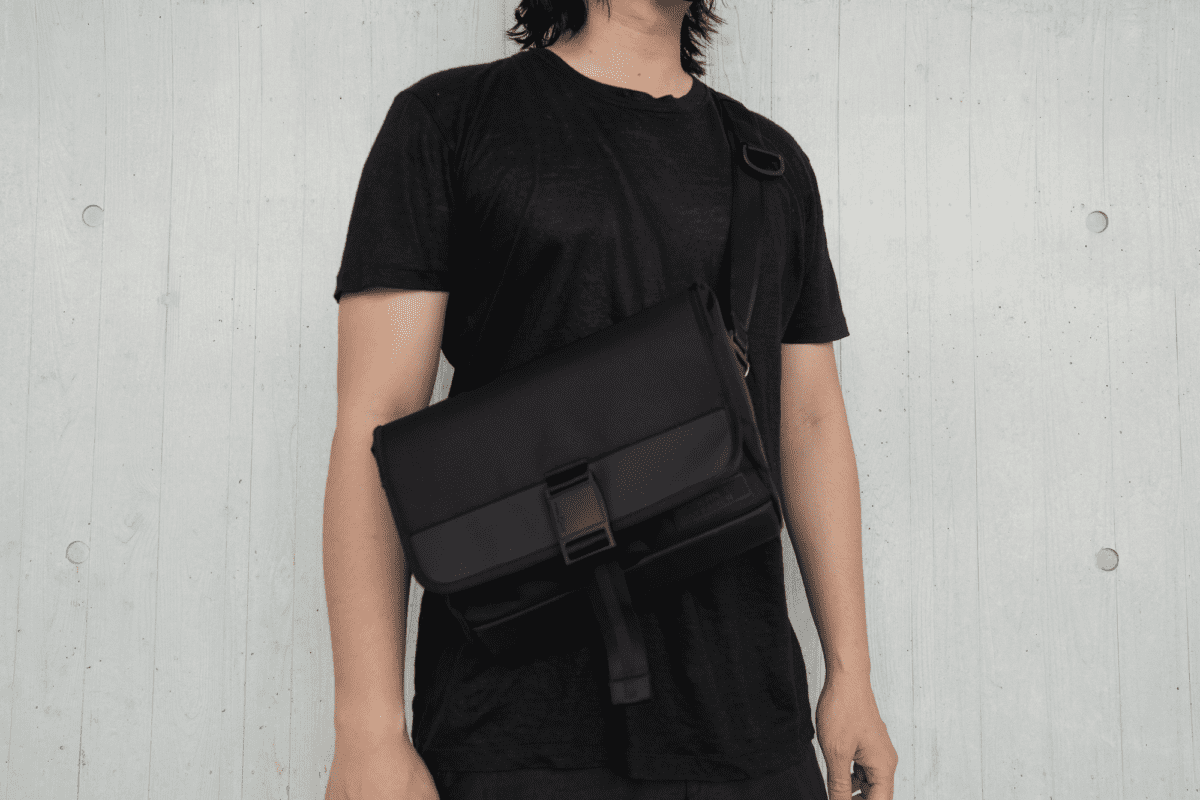 Material
One thing that's easier to get right for bags is the material. If you are as obsessive about gear as I am, you'll find yourself first looking at the materials before anything else when choosing a bag.
The DAYFARER Sling has a bunch of top of the line materials, including many that I've had experience with.
The main material is one that I'm most familiar with.
1680D Cordura® ballistic nylon
1680D Cordura® ballistic nylon is used as the main fabric. For those who are new to technical materials, ballistic nylon is commonly used on backpacks and Cordura® simply refers to the brand of this particular ballistic nylon.
TOM BIHN uses a lot of (non-Cordura) ballistic nylon so I've had a fair amount of experience with them with bags like the TOM BIHN Synik 30 or TOM BIHN Synapse 25. Originally developed for use in bulletproof vests, they are extremely tough and durable.
1680D refers to the denier count of the fabric. While some might assume "the higher the better" when it comes to denier, it's not always the case. Denier refers to the weight and not the strength. Therefore, a higher denier simply refers to a higher weight and not indicative of the strength or abrasion resistance.
While most ballistic nylon is woven with two plies of 1050D yarn, the 1680D is woven from a single big 1680D yarn which makes it look like two plies when it's actually one. 1680D is actually much cheaper than 1050D ballistic nylon at about half the price. In return, it ages in a poorer manner, and fuzzy areas will appear with wear.
If you want to learn more about Ballistic Nylon, be sure to read the complete guide I wrote here.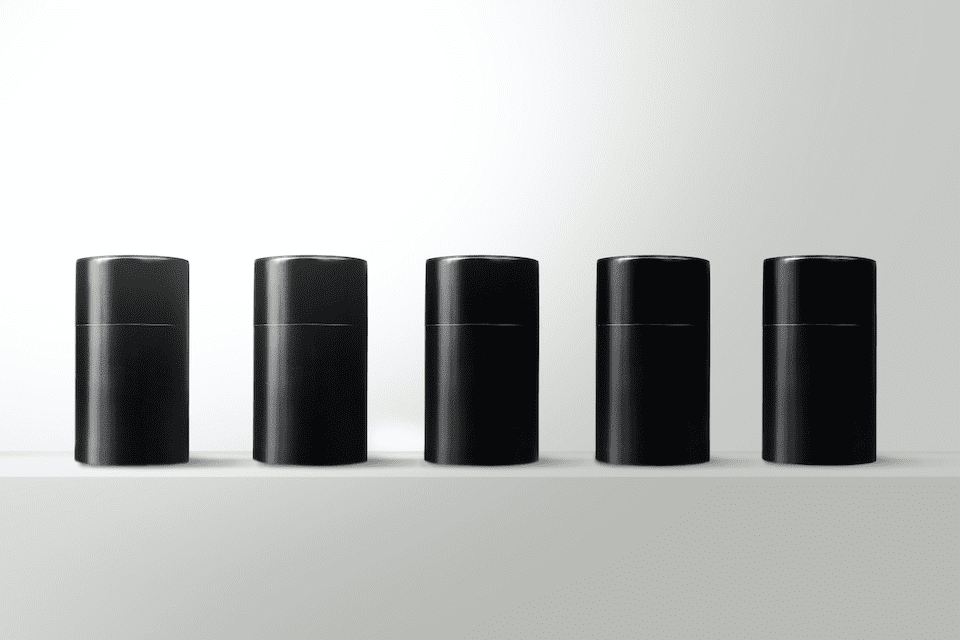 I found a 100 year old company that would create these heirloom quality canisters for me. They are handmade and will keep your tea leaves, coffee beans or anything that you need dry for years to come.
or read review
Cordura Ballistic Nylon vs Regular Cordura
Most of you would have probably seen the name Cordura come up when looking at the materials of bags.
Cordura ballistic nylon is not to be confused with regular Cordura fabric. Compared to regular Cordura fabric, ballistic nylon yarns are smooth and slick while Cordura has a more fuzzy, natural look.
Regular Cordura has slightly higher abrasion resistance while ballistic nylon has higher tear strength. However, the abrasion resistance and tear strength in both fabric are beyond what most users would ever need that you would rarely experience any differences.
Another difference is that ballistic nylon is a two-ply weave (two yarns woven as one, although 1680D only uses one thick yarn) which results in the larger weave and the look is often associated with military applications. Ballistic nylon is also harder to dye which is why you'll mostly only see it in black (no complaints here).
When choosing between the two, it's often down to which one you prefer aesthetically. It's a choice between a more technical, synthetic looking ballistic nylon or a more natural, canvas-like Cordura.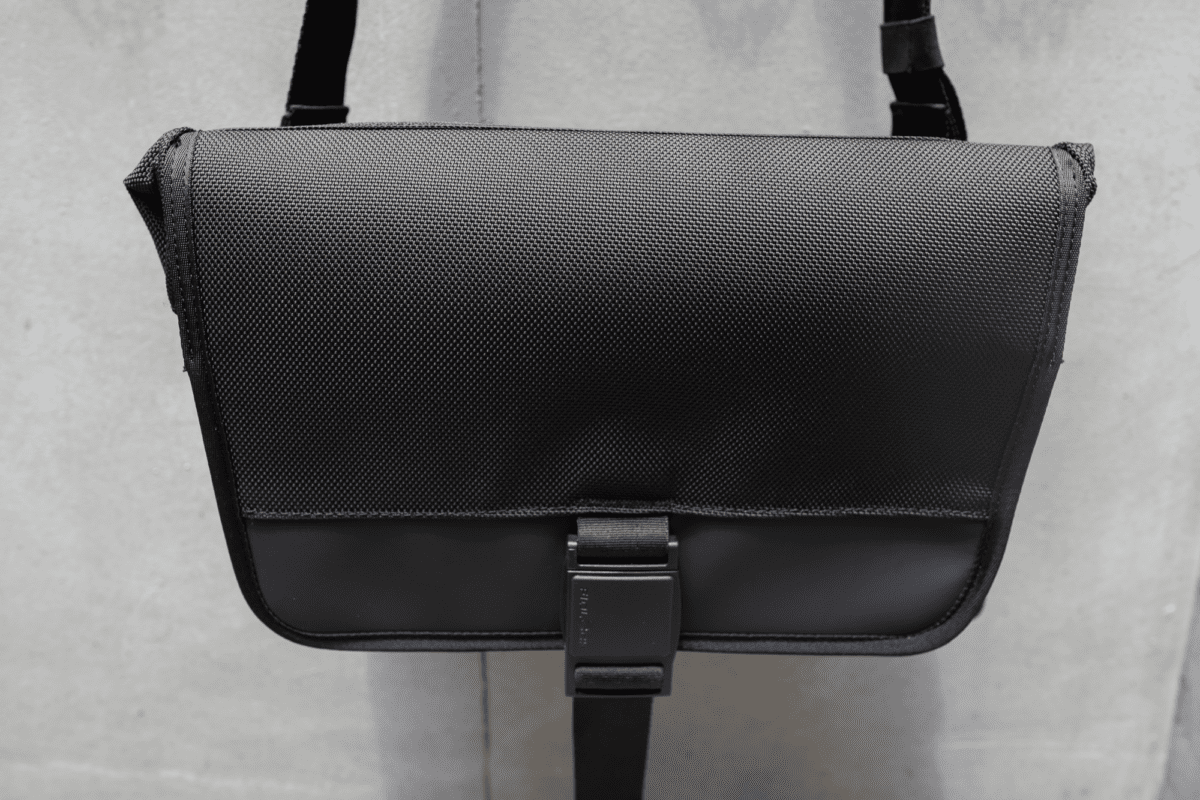 YKK Zippers
The bag also uses YKK zippers from Japan which have come to be the standard for many bags in the industry today.
While not stated in the product specifications, the zipper on the back of the sling bag looks to be the AquaGuard version, which has higher water resistance compared to regular YKK zippers.
Ripstop Nylon Lining
The lining uses ripstop nylon. Originally developed to replace silk parachutes during World War 2, ripstop nylon is now more commonly found on camping and hiking backpacks, specifically for its lighter weight. Ripstop nylon introduces thicker threads inter sewn into the nylon to the threads from unraveling in the case of a rip, thus the name "rip stop".
Fidlock® magnetic buckles
The buckle of Fidlock snaps into place and opens by sliding it laterally. It's a one-of-a-kind, unique clasp system that uses strong magnets to prevent pickpockets.
The sling also comes with a magnetic clasp. I don't think one would need to quickly undo the clip here often, so I don't really see the need for this.
DAYFARER Sling vs DAYFARER Active Sling
If you take a look at MODERN DAYFARER's product line up, you'll also notice an active version of the sling. For those who are deciding between the two, this section is for you.
Before I dive into the differences, here are the specifications of each at a glance.
DAYFARER Sling
DAYFARER Active Sling
Price
€89.00
€79.00
Dimensions
Length 31cm / 12.2″ /
Height 23.5cm / 9.2″
Depth 9cm / 3.5″
Length 26.5cm / 10.5″ /
Height 14cm / 5.5″
Weight
450g / 0.99 lbs
220g / 0.45 lbs
Product Link
Link
Link
As you can see, the Active version is designed to be a smaller, lighter version for active use. Apart from the size and weight, the base material used is also different. Like the 1733 Side Pack, the Active Sling uses VX-21 from Dimension Polyant® while the Sling uses 1680D Cordura Ballistic Nylon. This is also a factor that contributed to the reduced weight.
While there are obvious differences in aesthetics, it's unlikely that you will feel any difference in quality between the two. Ultimately, the choice between the two will come down to the size of the pack you want and perhaps, the aesthetics of the front face material.
The size of the pack depends you need depends on what you want to have in them. An easy way to decide is to see if you want to carry a tablet in your sling bag or not. The DAYFARER Sling is the only one that holds a tablet out of the two.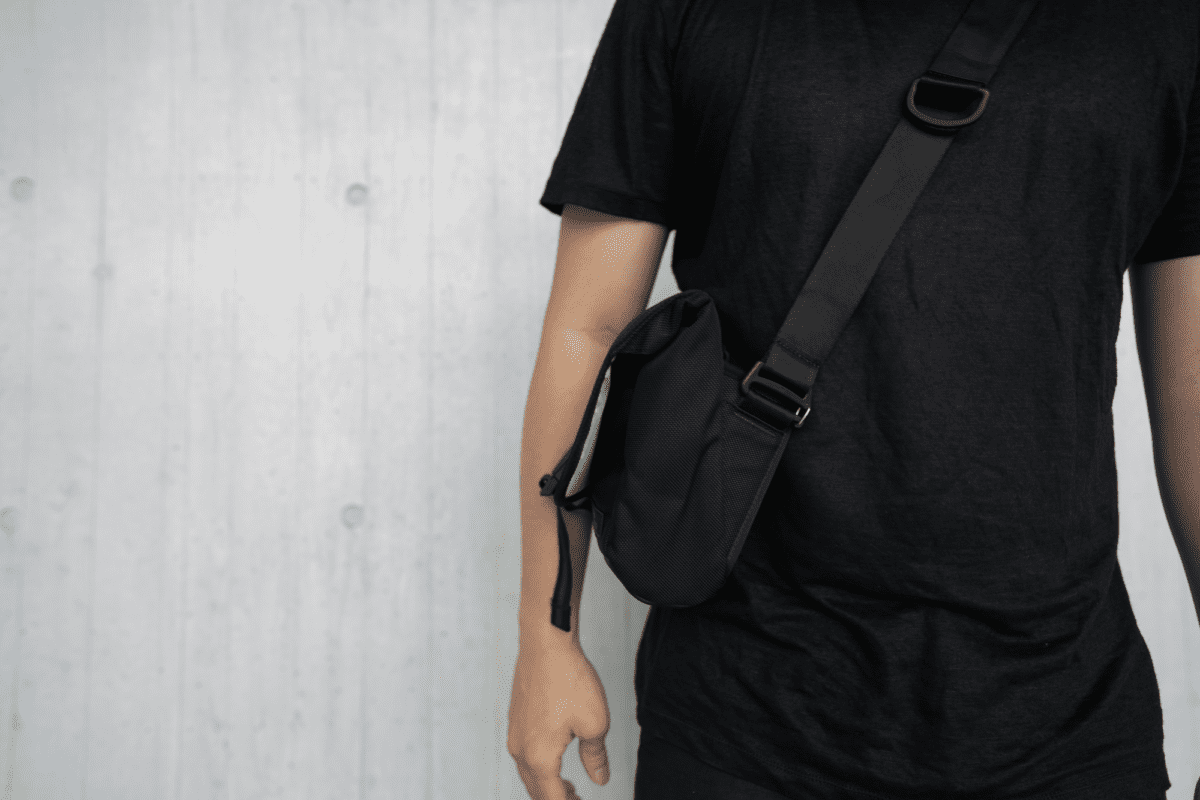 Personally, when I use a pack of this size, I usually don't have much to carry. Keys, wallet, phone, mobile battery, earphones, and chapstick is really all that I need for most occasions.
If I needed to add something on top of it, it would be my camera. But in that case, I would use something with more padding for better protection.
Stay tuned for my review of the DAYFARER Active Sling to see exactly what fits into the bag.
Organization
Even for a sling bag at this size, the DAYFARER Sling has some thoughtful organization.
On the outside of the bag, there is a zippered slot on the back which rests against you, as well as a zippered slot on the front under the flap.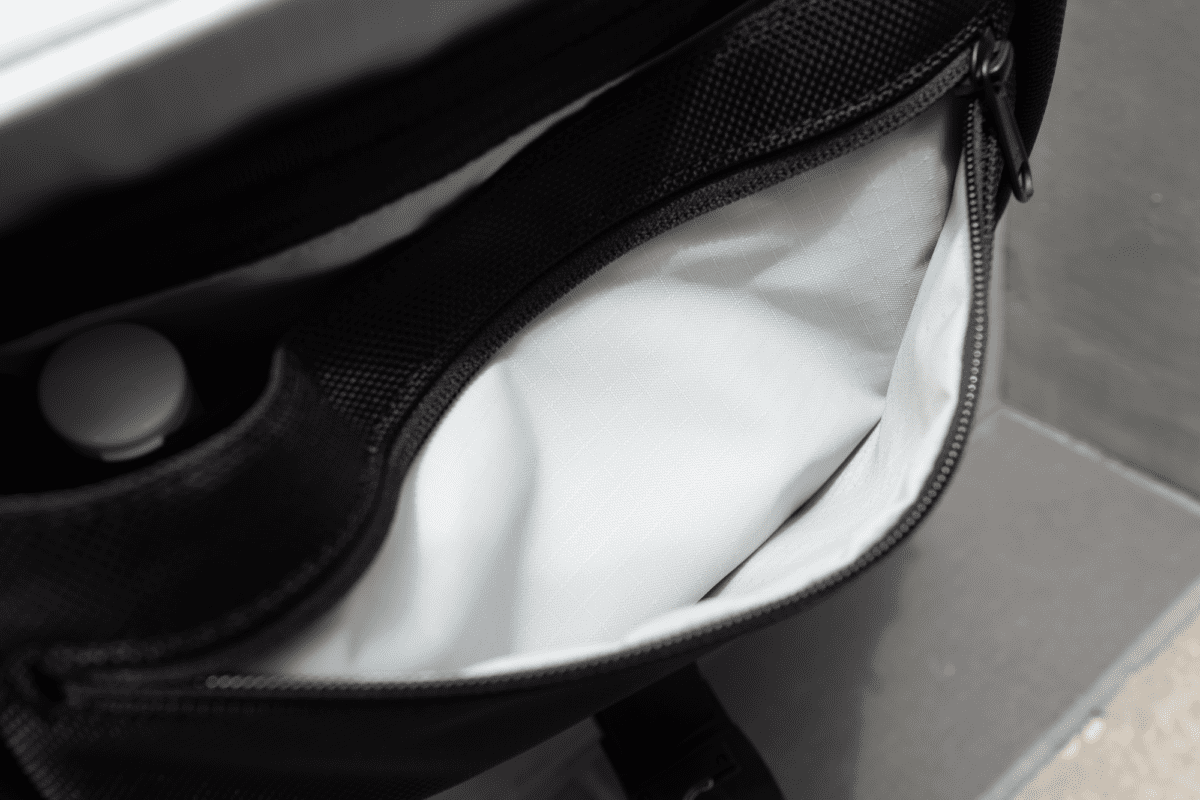 The one on the back is kind of a quick access slot that you can reach for your everyday carry without having to open up the flap. It looks to be a good size for essentials like your phone and wallet.
The one under the flap is a little smaller. It might be suitable for stuff that you need throughout the day but not as often, like earphones or lip balm.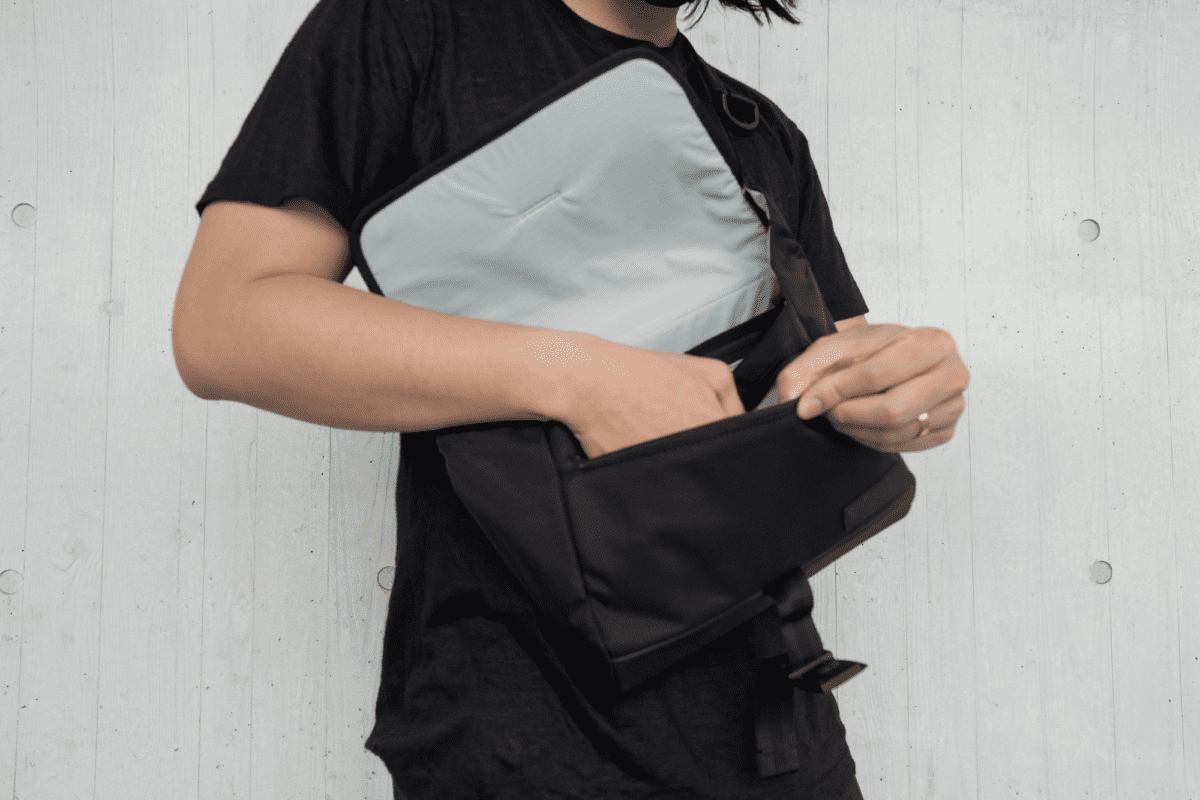 I like how these two slots are easy to access but yet have natural deterrence against pickpockets, with one against your body and one under the flap.
On the inside, against the back, there is a slot for your tablet or a notebook. I don't own a tablet personally, nor do I write on notebooks, so I can't think of what I can have in here.
In front of the tablet slot, there is a zippered slot and in front of that, there are two evenly sized slots. The slot on the left has a carabiner within it that attaches via a magnetic catch. Either slot perfectly fits my NOMAD Powerpack.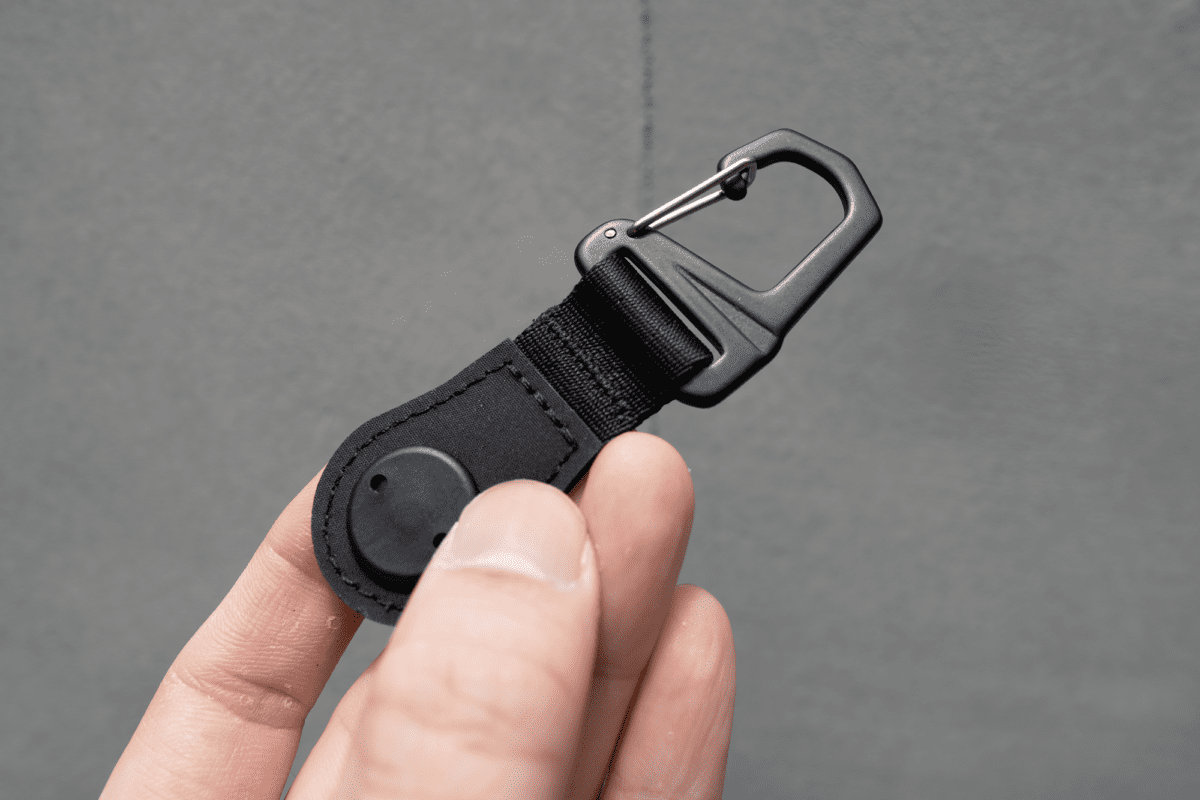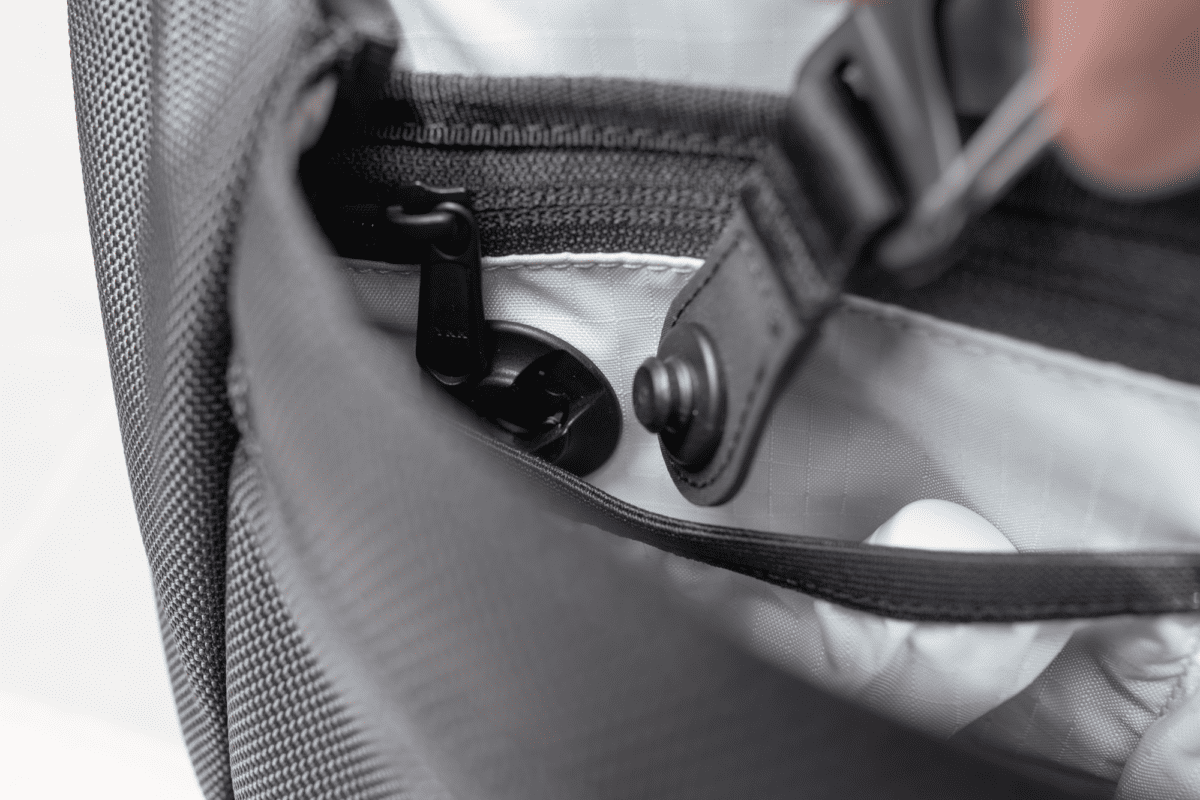 Usage
When it comes to the DAYFARER Sling, there aren't any surprises with how it's being used.
While I've been reviewing quite a number of bags, this is my first experience with Fidlock. Since it opens laterally, it's not something that you would get immediately.
Fidlock opens only one way while it's easy to get the hang of after a few tries, there would be times that you would open it in the opposite direction when you aren't paying enough attention. This is a double-edged sword since it also makes it harder for pickpockets to figure it out in one try.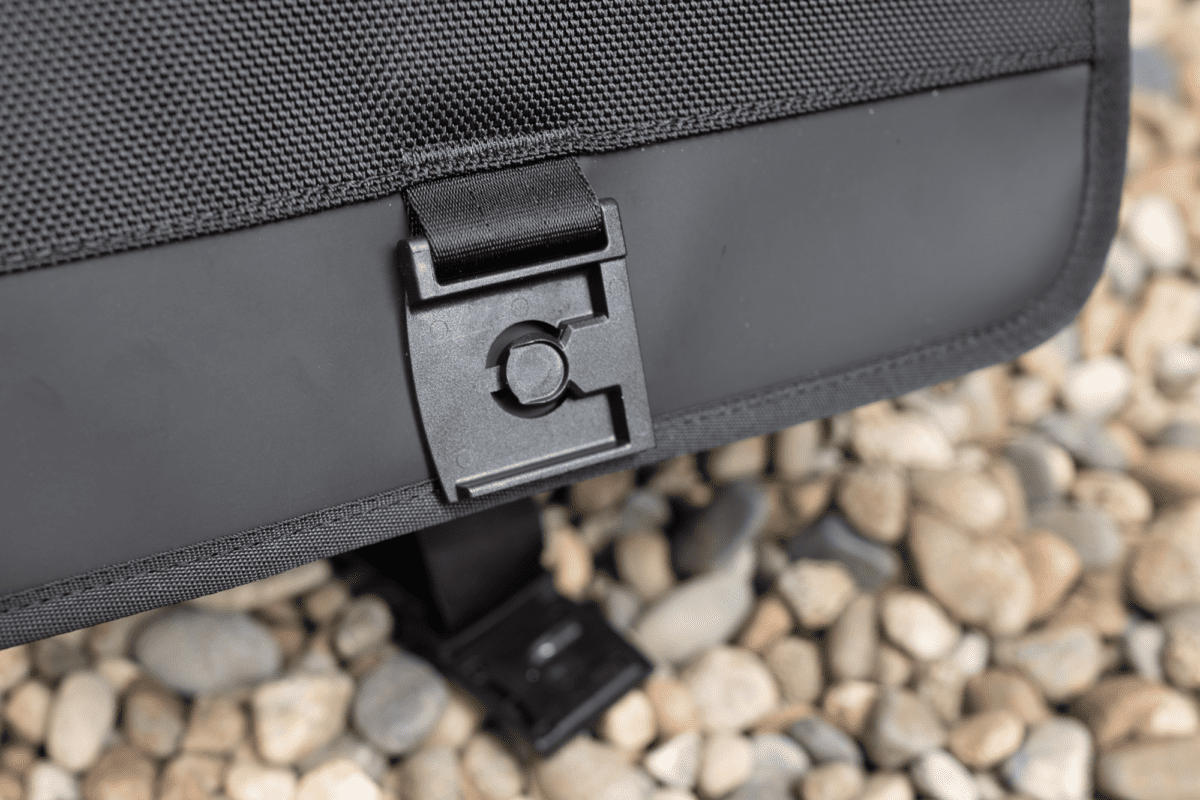 Another nice thing about it is that you only need to slide it midway through and you can pull it apart. The magnetic mechanism allows for a one-hand operation which is nice when your hands are busy.
Capacity-wise, it was able to accommodate my mirrorless camera and lens. While I normally prefer more padding when taking my camera along, I would use the Matador Camera Base Layer in this case. However, a camera and lens will virtually take up the entire internal capacity and you'll have none left for your everyday carry.
Another thing that I liked is how the sling is attached to a three-sided fabric that lets the bag rest flat on your body. It reduces the pressure you sometimes feel from bags improperly positioned against your body. The sling also come with a loop that lets you keep the excess sling neat, an underrated feature if you ask me.
While I usually don't see a need for a handle for a pack of this size, I've come to appreciate it with this pack. It lets me pull the bag to the front without grabbing onto the contents of my bag. Since the handle is pretty tight, I believe this was the very purpose it was designed for.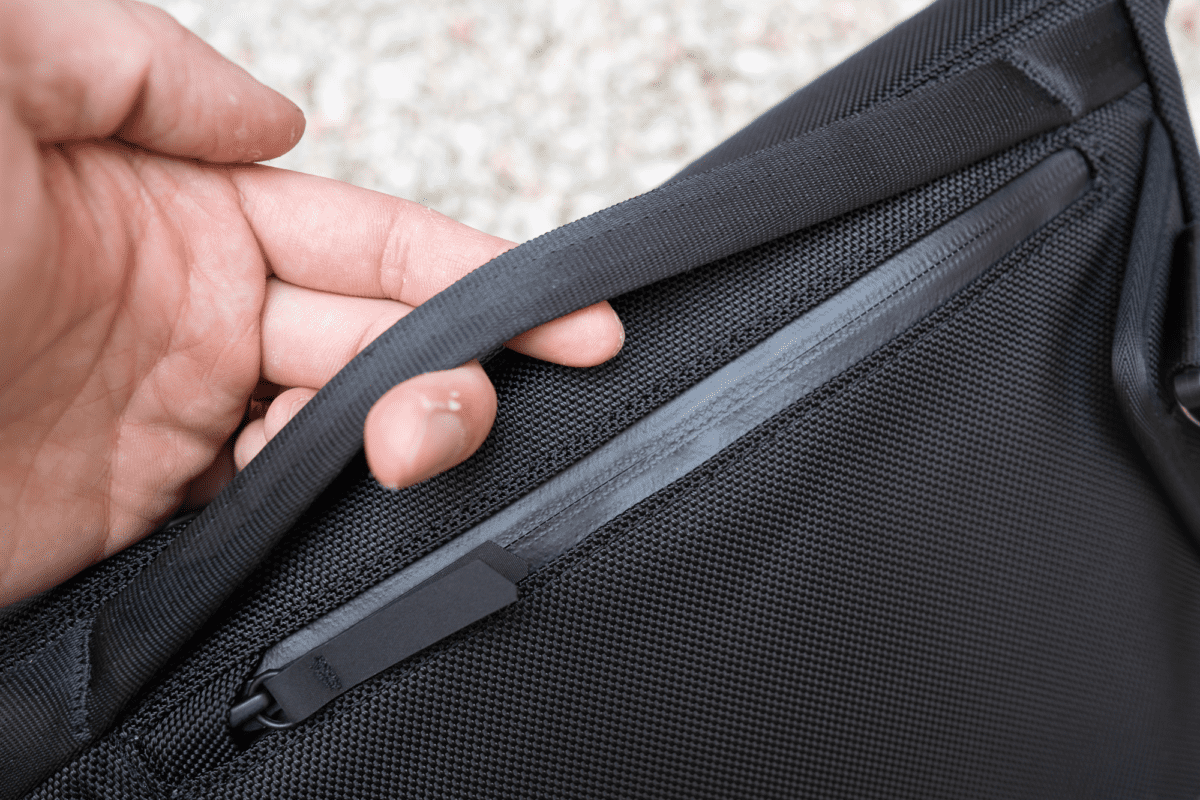 While the carabiner was technically able to accommodate my KeySmart Pro, the loop on my KeySmart Pro was a little small and it couldn't hang naturally given the shape of the carabiner.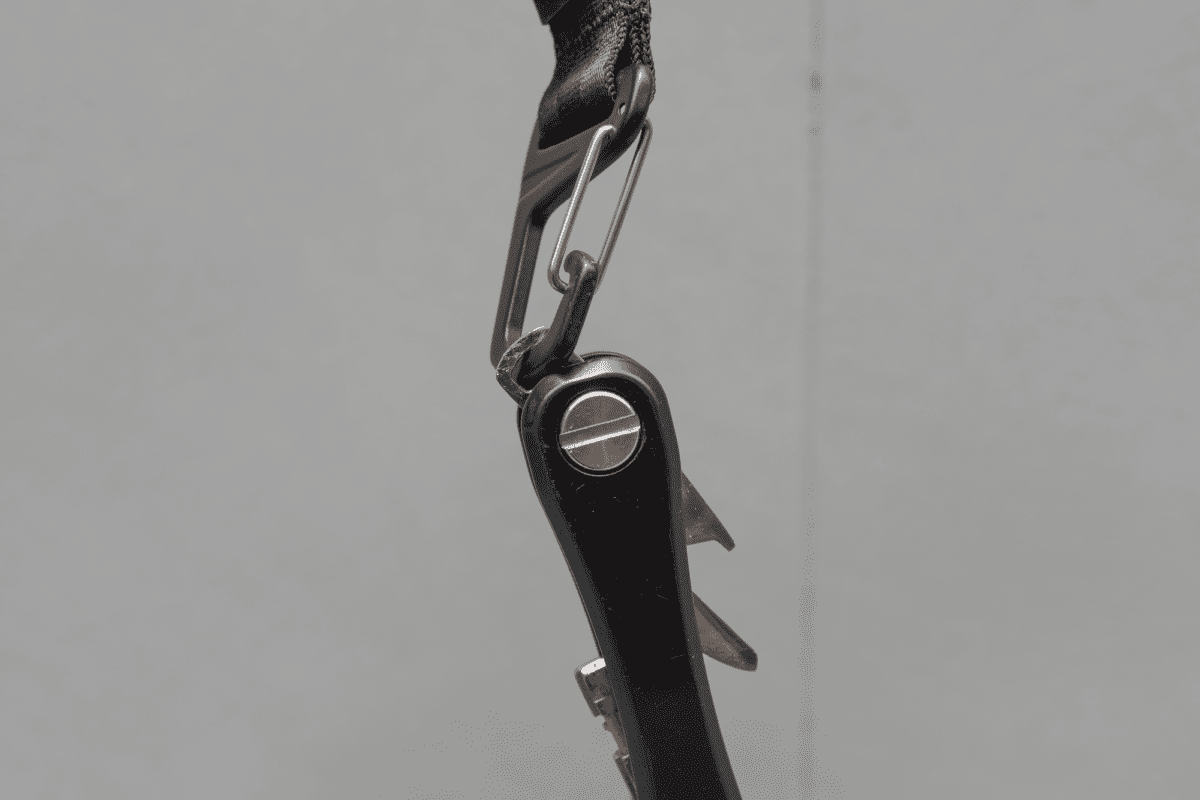 Conclusion
Coming from a brand that I've never heard of, this bag has many design features and top-notch materials, on par with some of the older brands out there.
While there is not much that is special about the design of the bag, there is little to dislike about it. It's well-built, well thought out and versatile for a variety of usage.
Additional Images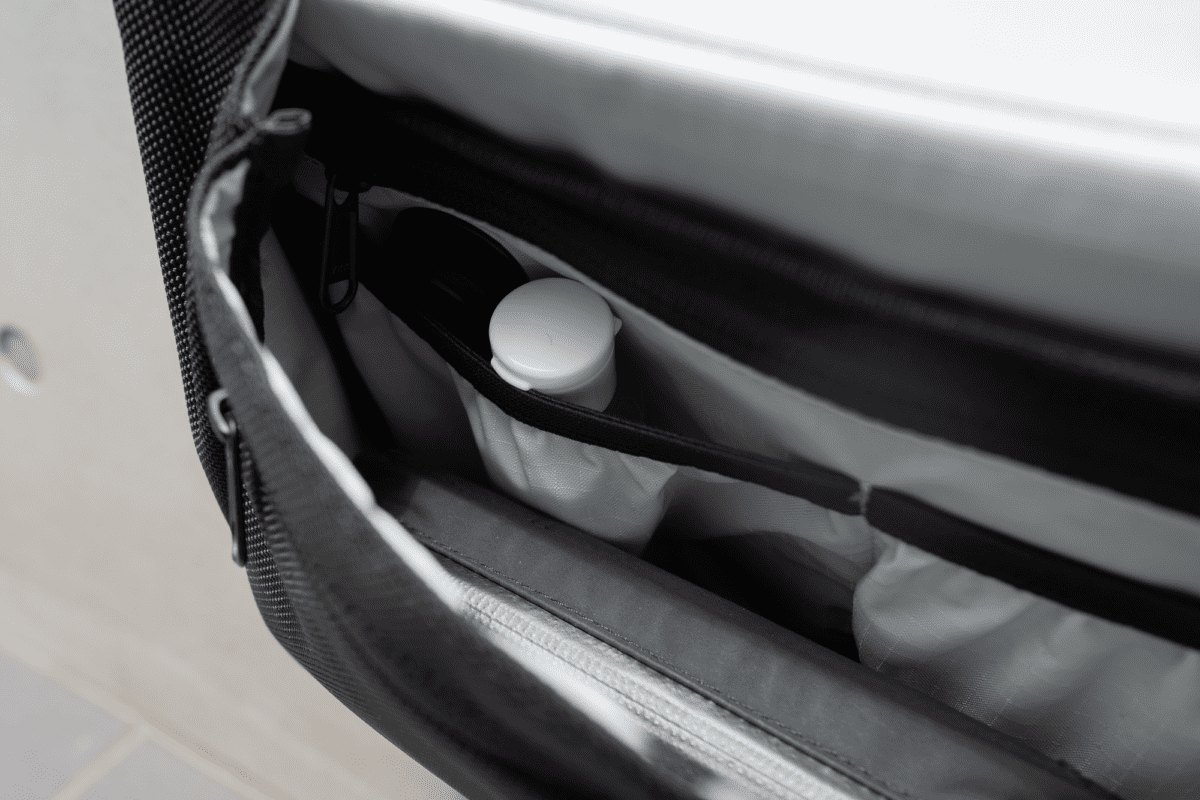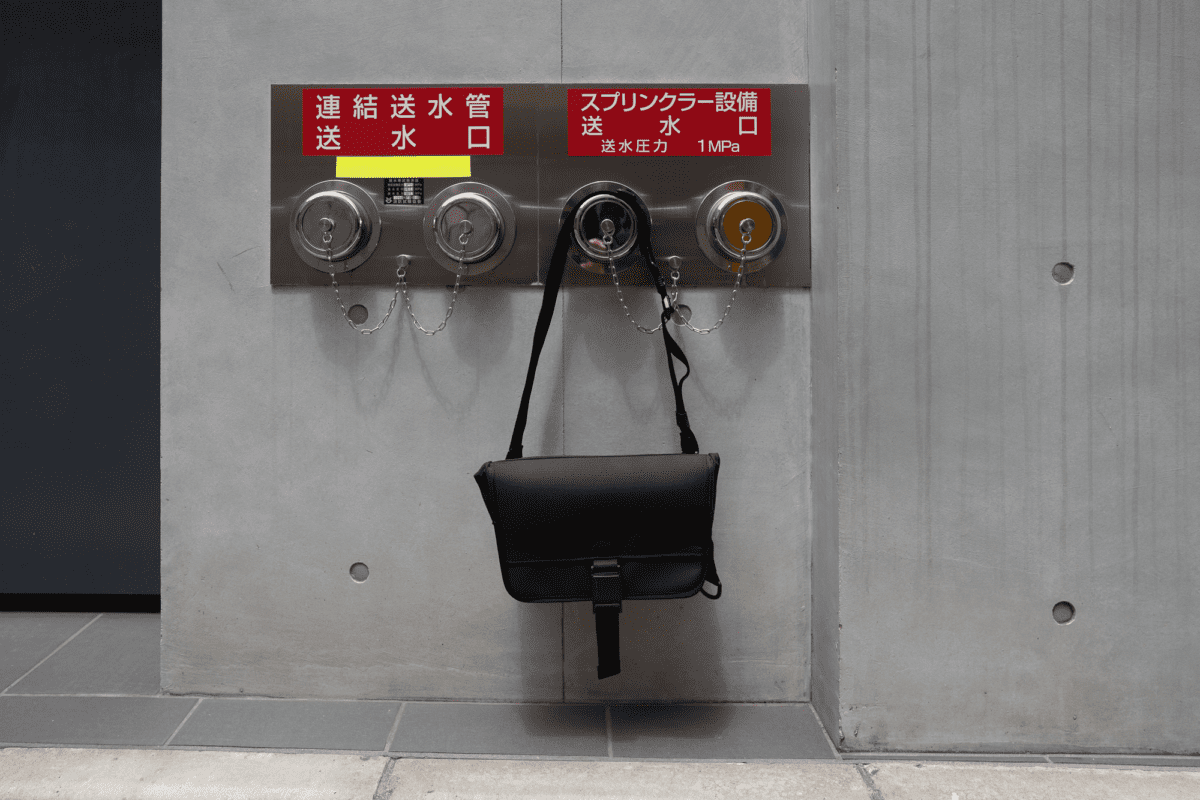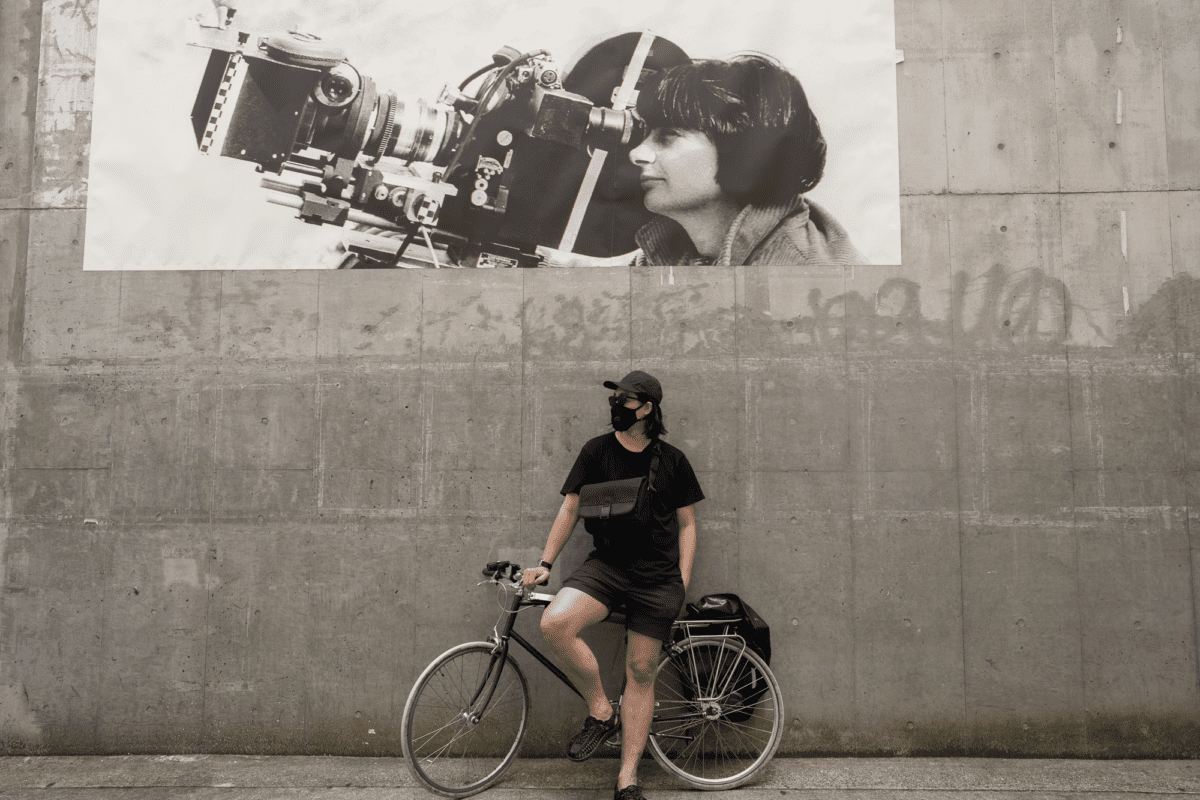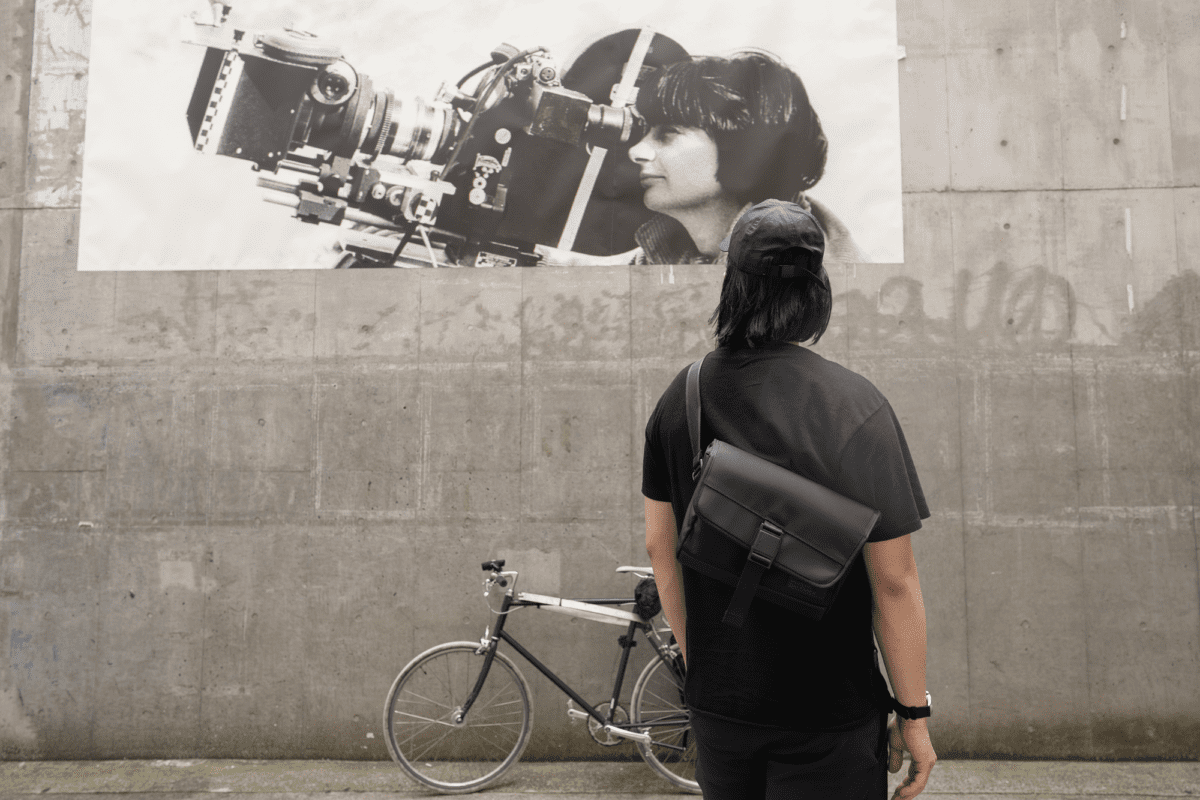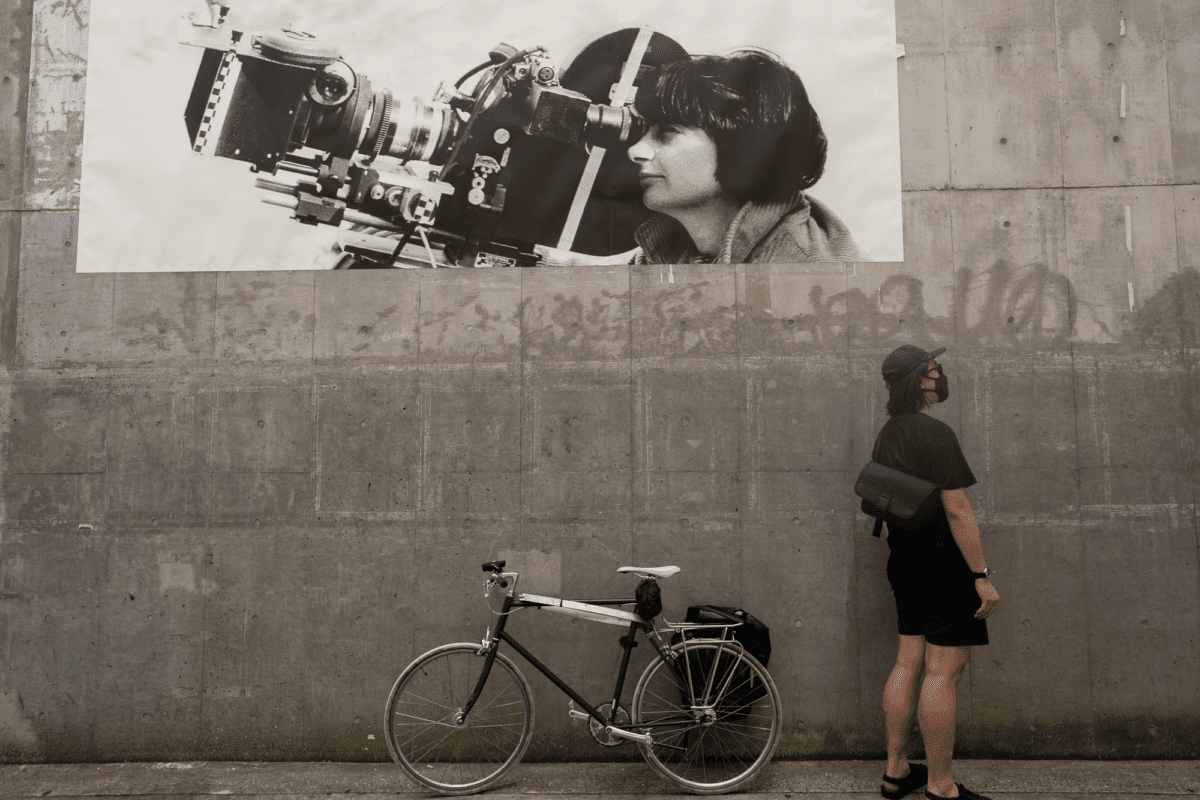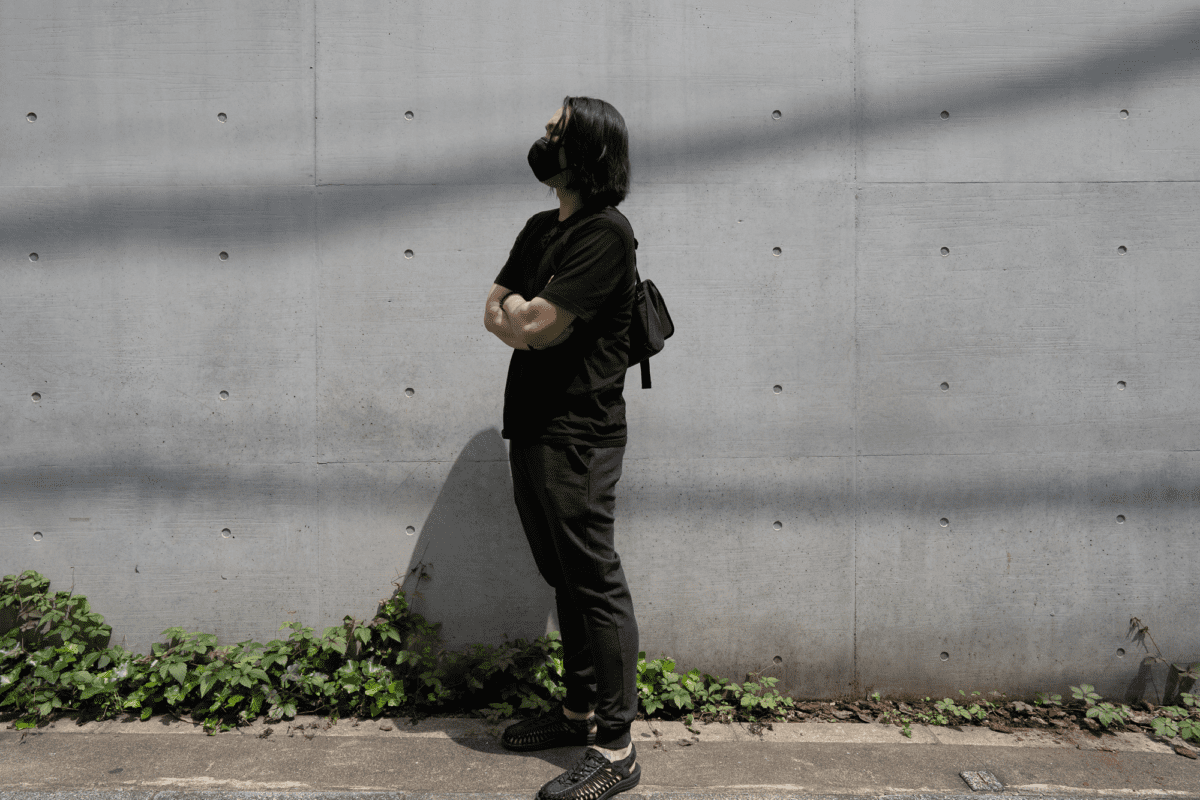 Like this review? See all of my in-depth reviews.
Also, consider supporting me by being a Patreon. Every cent given will go back into improving the content of this website.
Tagged bag modern dayfarer review sling bag