This website is made possible by readers. I may earn a small commission when you buy through the links in this article at no extra cost to you. Learn more.
Why check out a brand if you are not willing to invest in the entire ecosystem? Straight after my review of the Minaal Daily Bag, I check out if the Minaal Toolcase can contribute to my end-game setup.
Details
Price $49 on minaal.com
Material 150D Bean Chaff
Weight 125g / 4.41oz
Dimensions 20cm (L) x 15cm (W) 5cm (H) / 7.87in x 5.9in x 1.97in
Overview
As I seriously contemplate if going for the first-gen ARM-based MacBook Pros is worth losing the ability to play Windows games with Boot Camp, I have decided that a single laptop is all I need, now and probably forever.
No iPads. No monitors. No desktops, small form factor, or not. I just need a solid workhorse of a laptop and I can do everything I need and want.
Even when it comes to accessories, I usually try to go for the bare minimum. A charging adapter, the RAVPOWER 61W Charger, and the NOMAD USB C Kevlar Cable are really all I need to get work done.
But, because Japan is unforgiving to even the slightest bit of unsolicited sounds, my non-pro AirPods in a NOMAD Active Rugged Case has a spot in my arsenal.
For my phone, a downgraded iPhone SE, I have NOMAD Powerpack and a short USB-C to Lightning cable. This is my setup when I leave home or when I travel. I've been with this setup for a year now and it's just the right amount.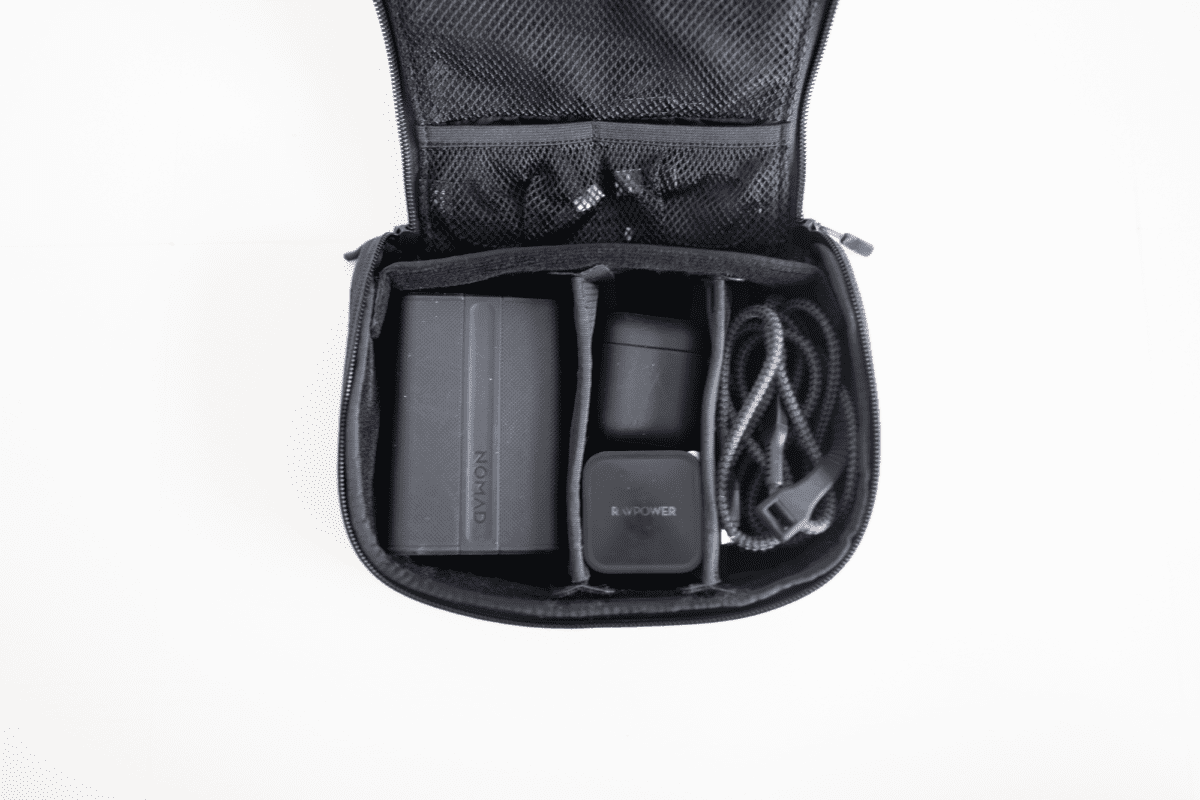 Now, figuring out the setup is hard enough, but figuring out how to carry it in the most optimized manner is a whole new challenge. Before, I would just dump everything into a GORUCK Wire Dopp.
While the GORUCK Wire Dopp was superior in capacity and quality, I require my accessory case to be much more organized. I need each piece to have its place while being as compact as possible for maximum mobility.
This is where the Minaal Toolcase comes in. Minaal has made a name for themselves with their award-winning travel backpack, the Minaal Carry-on. Will this success translate into the companion products like the Toolcase? Read on and find out.
Style
I have no problems admitting I'm a shallow person. I have many acquaintances that tell me that "As long as it works, I don't really care how it looks." For me, it's never about form versus function. I always think, "why not both?". With so many choices in the market right now, there is no reason that you can't find a product that looks good and works well.
But no one likes ads, so I got rid of them. If my articles helped you, I ask for your support so I can continue to provide unbiased reviews and recommendations. Every cent donated through Patreon will go into improving the quality of this site.
The Minaal Tool comes only in black, or, "Aoraki Black" as they call it. I have a fervent distaste for these fluffed up names for colors as they often add more confusion for potential buyers, but I digress.
As someone who wears only black, I have no problems with the color. However, some might prefer at least a hint of color since trying to find something within the black interior of your travel backpack in a dark hostel can make you want to kill yourself.
But, I've mastered the art of reaching in and frantically feeling for the shape and texture that I don't really mind.
From the outside, there is nothing immediately intriguing about the Minaal Toolcase. It looks, for a lack of a better word, basic. Don't get me wrong, I mean it in the best possible way. When traveling, the last thing I want is to attract unwanted attention.
Choosing backpacks with a low profile, like Able Carry Max Backpack, or wearing only plain black tees, like the Outlier Ultrafine Merino T-Shirt, have helped me stay that way. In the same way, when you pull out your Minaal Toolcase, it'll most definitely not turn heads.
There are details like unexposed zippers that keeps it looking sleek. The only hint of branding is a small Minaal tag on the right of the handle.
Yet, under the stealthy facade, gleams a layer of quality. One that can only be felt. The materials, weight, texture, size, all comes together in harmony, resulting in an undoubtedly premium package.
But, alas, there is no perfect product in the world. The Achilles' heel in the style of the Minaal Toolcase is the handle, sneakily, but unsurprisingly, obscured in their product images. Because there needs to be enough leeway for you to pull on it from inside your bag, its flimsy and unstructured spoils the sleek form, even if just a little.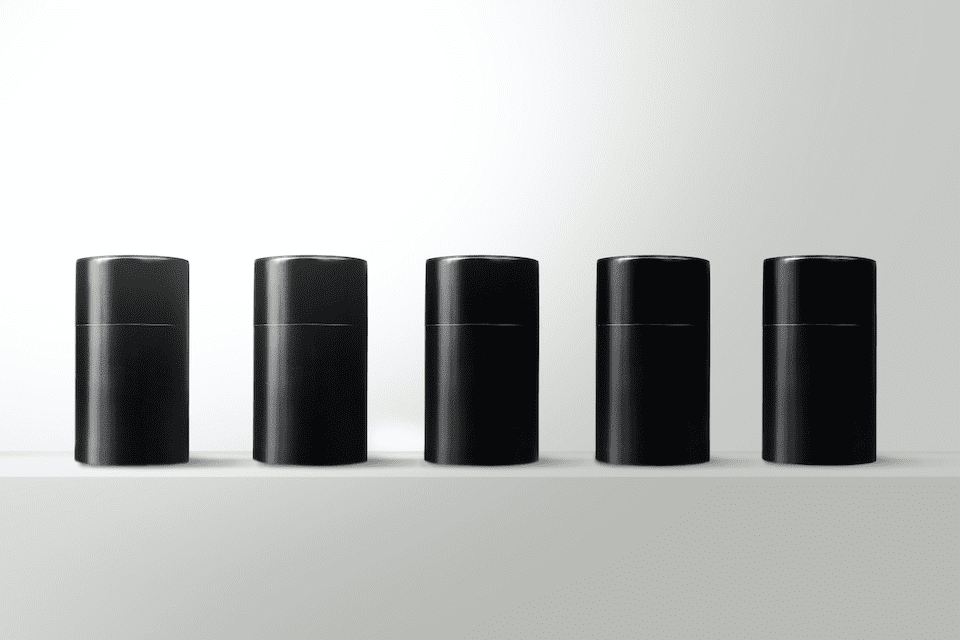 I found a 100 year old company that would create these heirloom quality canisters for me. They are handmade and will keep your tea leaves, coffee beans or anything that you need dry for years to come.
or read review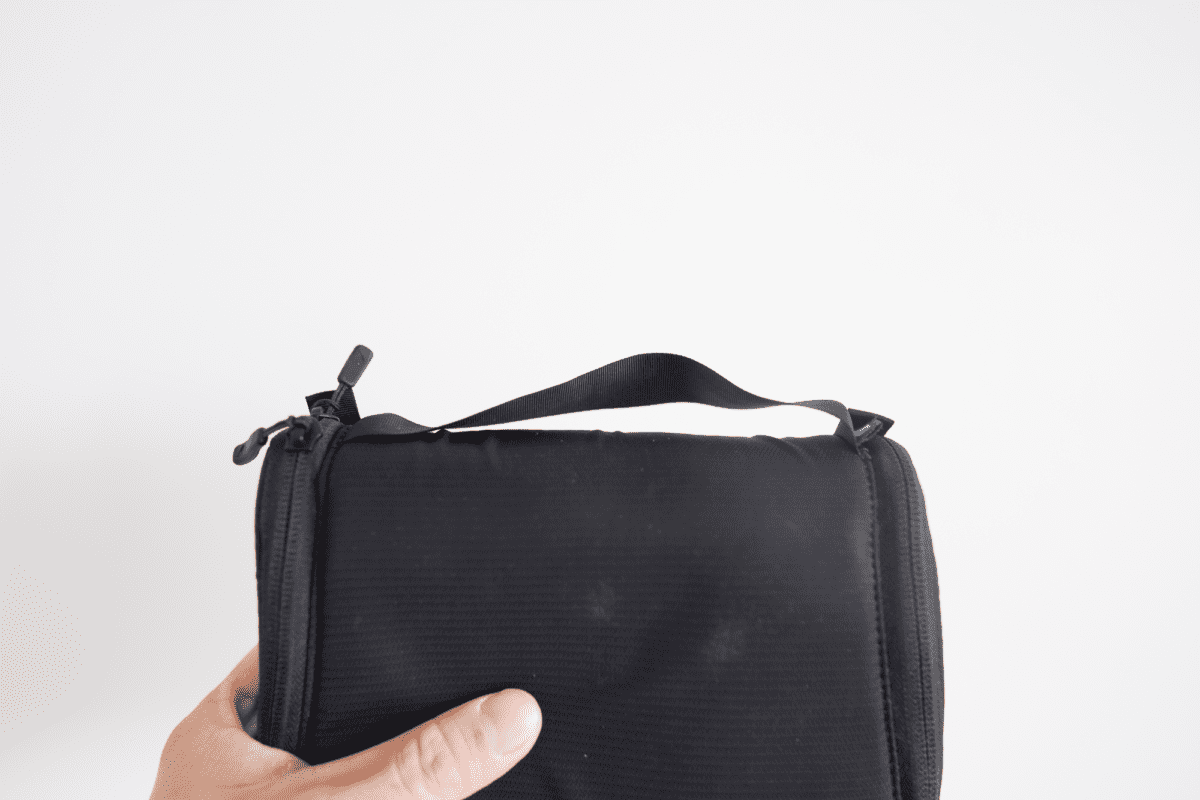 Another issue is how the outer material wrapping the EVA foam results in unsightly creases around the seams. While none of these are deal-breakers, they are definitely noticeable by anal-retentive, pretentious product reviewers.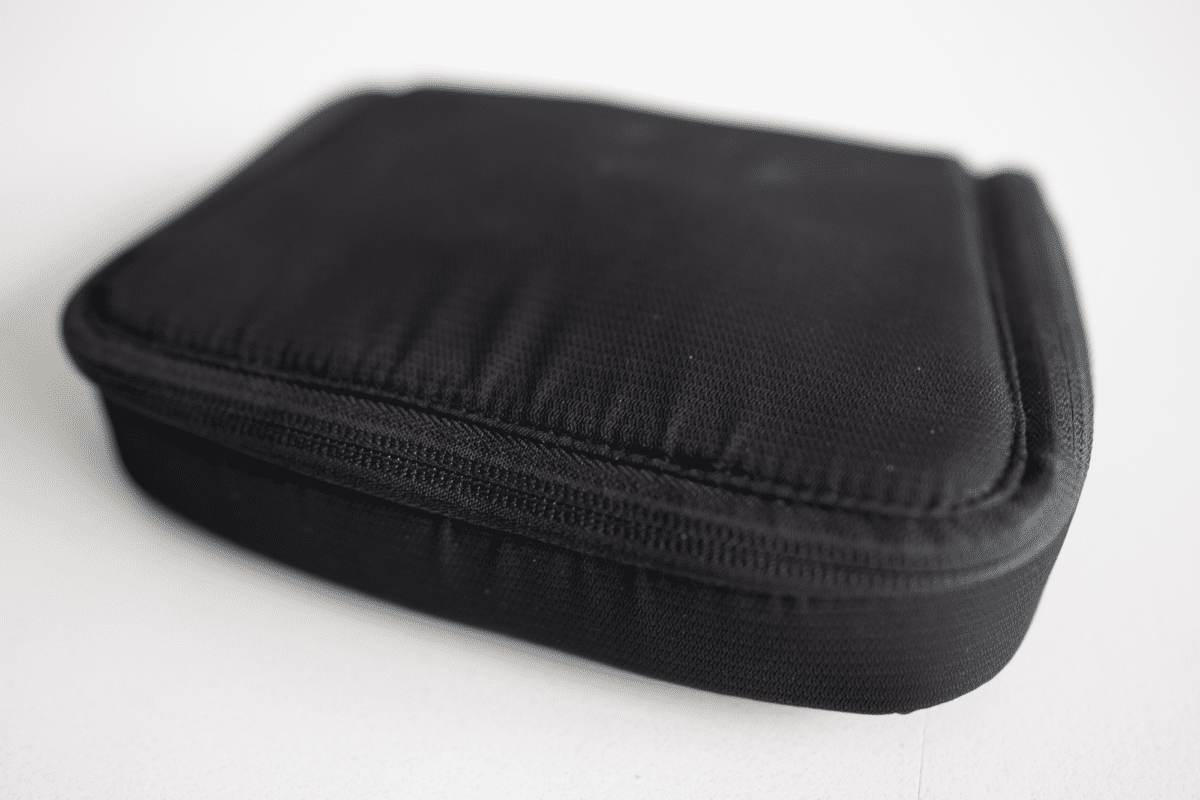 Material
I know expert travelers want the best materials for all their gear, but let's face it, many of these high-end backpack materials are gross overkills. Unless you are going somewhere battle-torn, it's unlikely you'll experience enough abrasion to wear out any these products.
The Minaal Toolcase uses a 150D Bean Chaff. I can't find any information on this material, so I can only say that it feels tough. There is roughness to the texture which reminds me a little like a softer version of CORDURA.
Below the outer material is EVA foam, commonly used in backpacks to add padding to the back. More than just softening any impact on the contents of the Minaal Toolcase, the EVA foam adds structure to the case. This provides a bit of resistance to prevent accidental crushing of the Minaal Toolcase, like when you overstuff your backpack.
There is also a plushy inner that protects your accessories from scratches.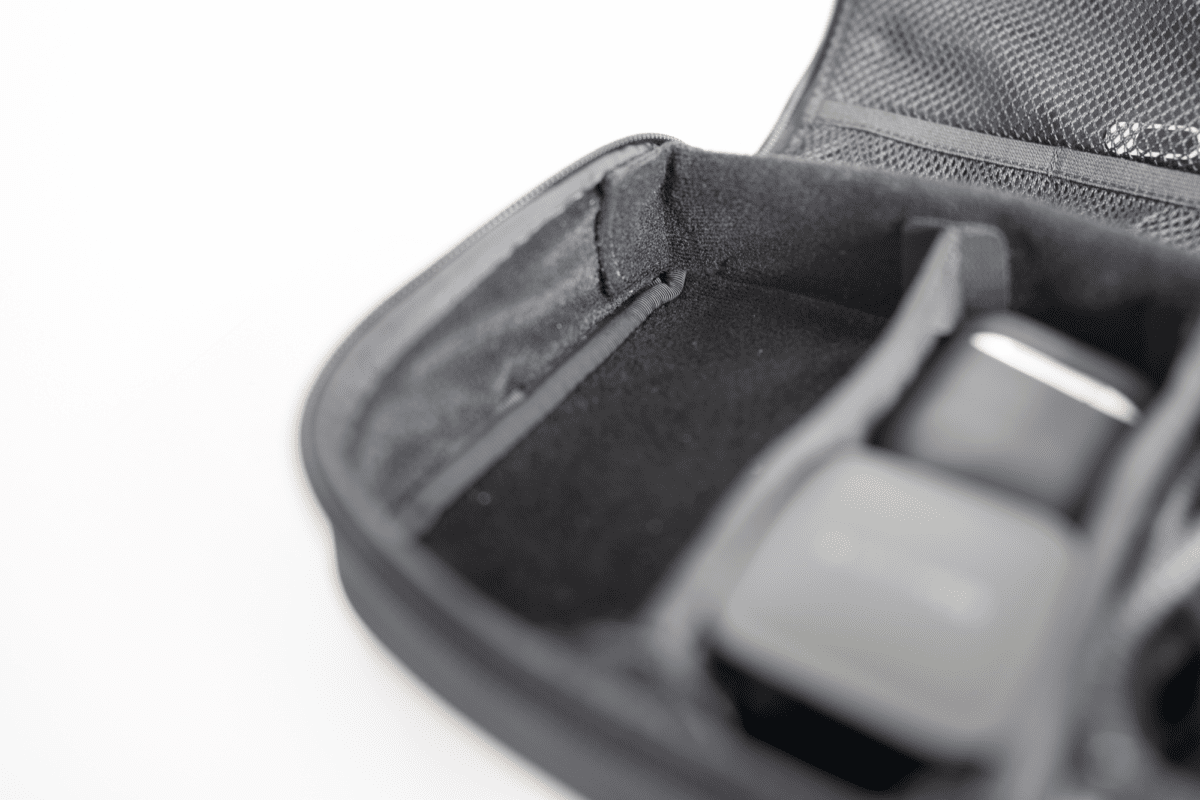 There aren't any fancy branded materials used in the Minaal Toolcase, but it's meant to be inside your backpack most of the time. So, I reckon it will be okay.
Usage
Where most cases like this do its primary job of holding your accessories and offering some protection well, the differentiator often comes to the organization. The Minaal Toolcase can be opened up clamshell style. On the flap-side, there is a mesh zippered pocket and two mesh pockets below it.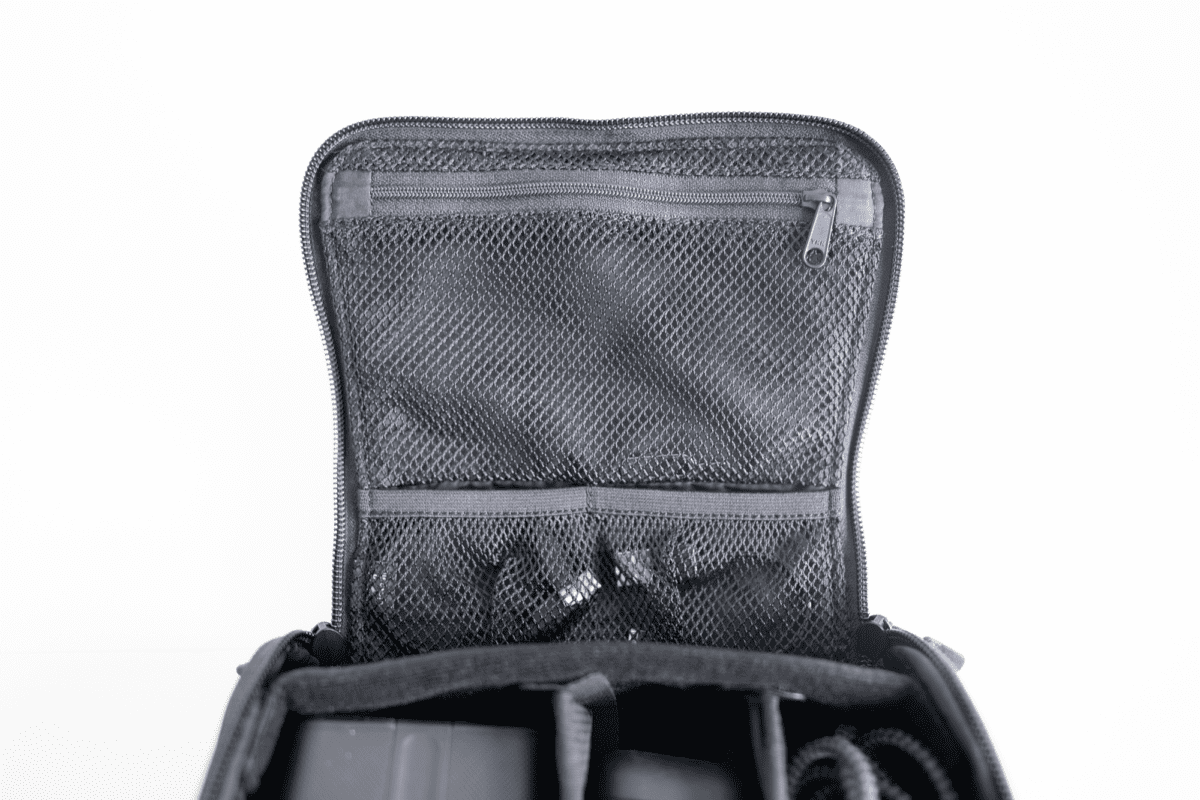 The mesh zippered pocket is great for holding a charging brick or mouse. When I do bring along my mobile wifi, I like to have the charging adapter here. I also have one of those pins that lets you pop out the SIM card tray from your phone.
In the smaller pockets below, I have a short USB-C to Lightning cable. I have a USB-A to lightning cable in the other for times when a friend needs to charge at the same time.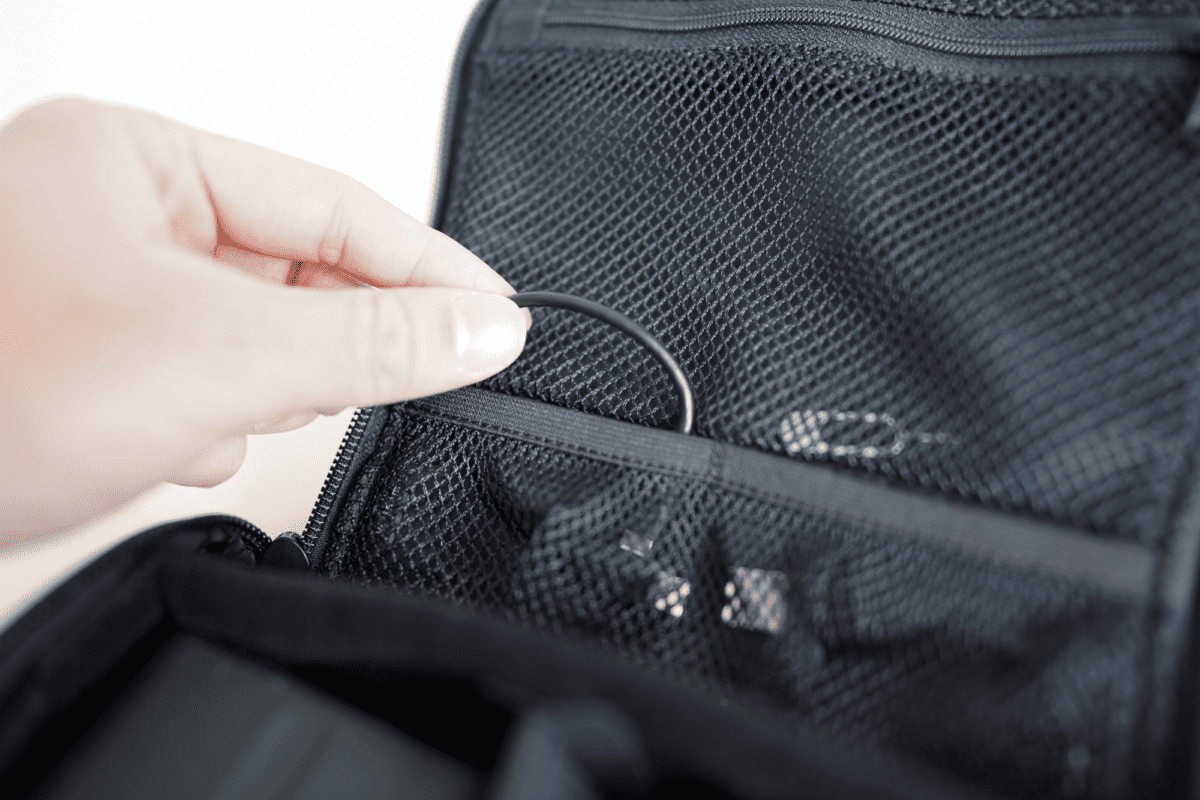 In the main area, it comes with two velcro-detachable separators. You can move them or take them out altogether. I left them in but have one of the compartment slightly larger to accommodate the NOMAD Powerpack. One nitpick I have about the separator is that how they are just a little too high to completely stick onto the wall of the interior. The exposed velcro scratches onto the edge of the lining causing the fabric the fray.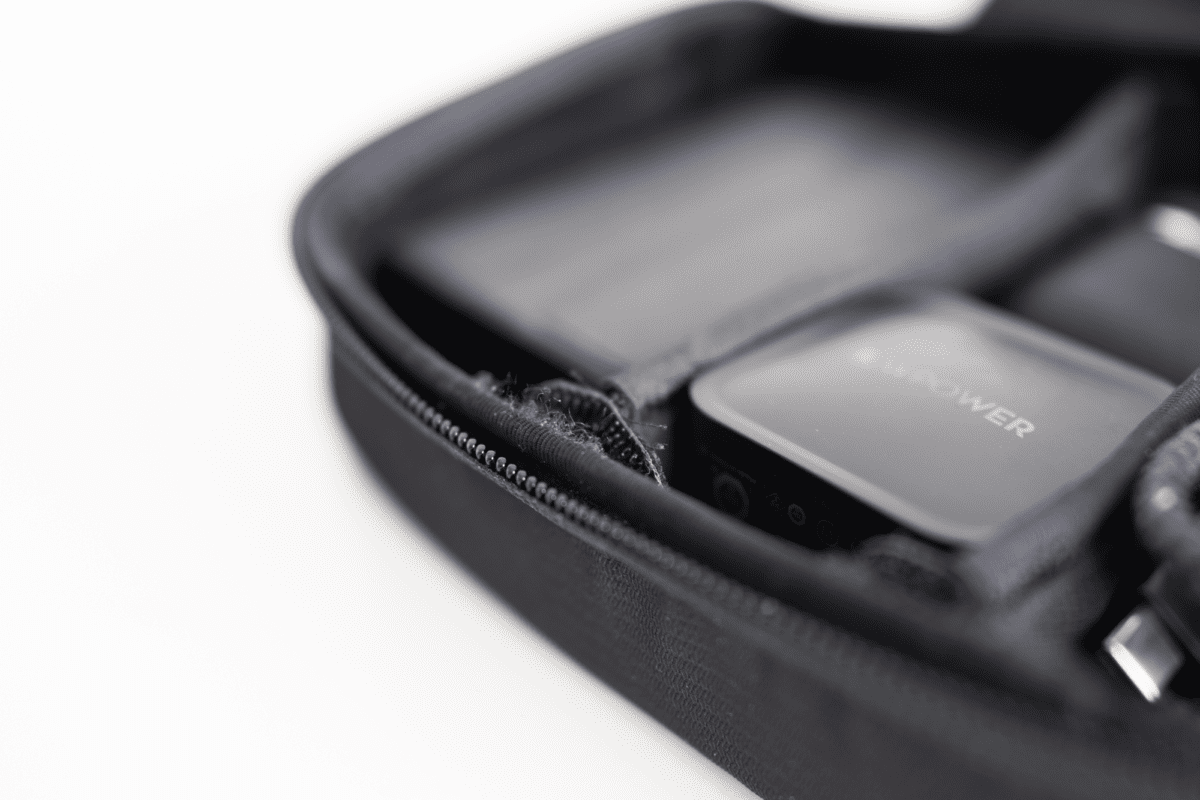 As for the depth of the compartment, it gives me just enough space to fit a mobile WiFi set on top of the NOMD Powerpack. In the other two sections, I have my AirPods and RAVPOWER 61W Charger in one and the NOMAD USB C Kevlar Cable in another. Everything fits just right.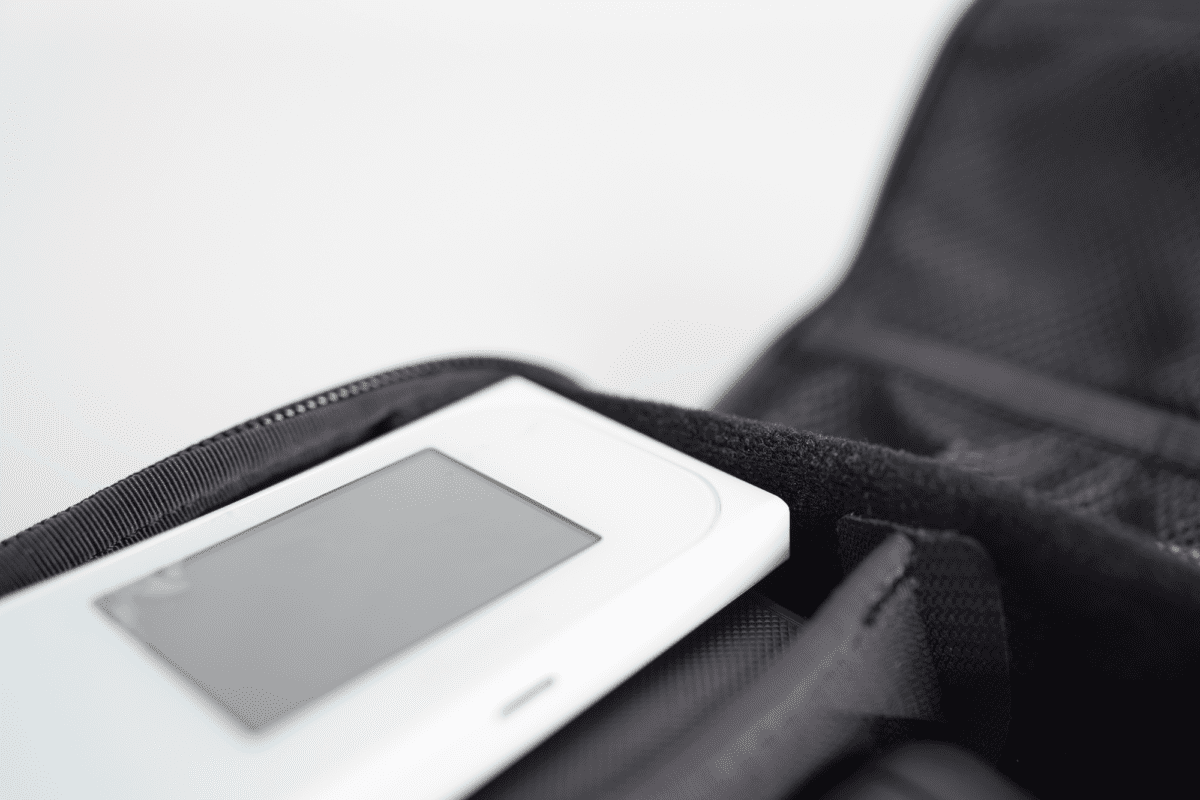 That said, I know most do not have as little accessories as I do. If you need to bring along a hard disk and a few other cables, the Minaal Toolcase will be too small. This is also why Minaal has an XL version that offers more space.
While I don't have the XL version to compare, I've found the non-XL version the perfect size. I like to put it in the pocket in the main compartment of the TOM BIHN Synik 30.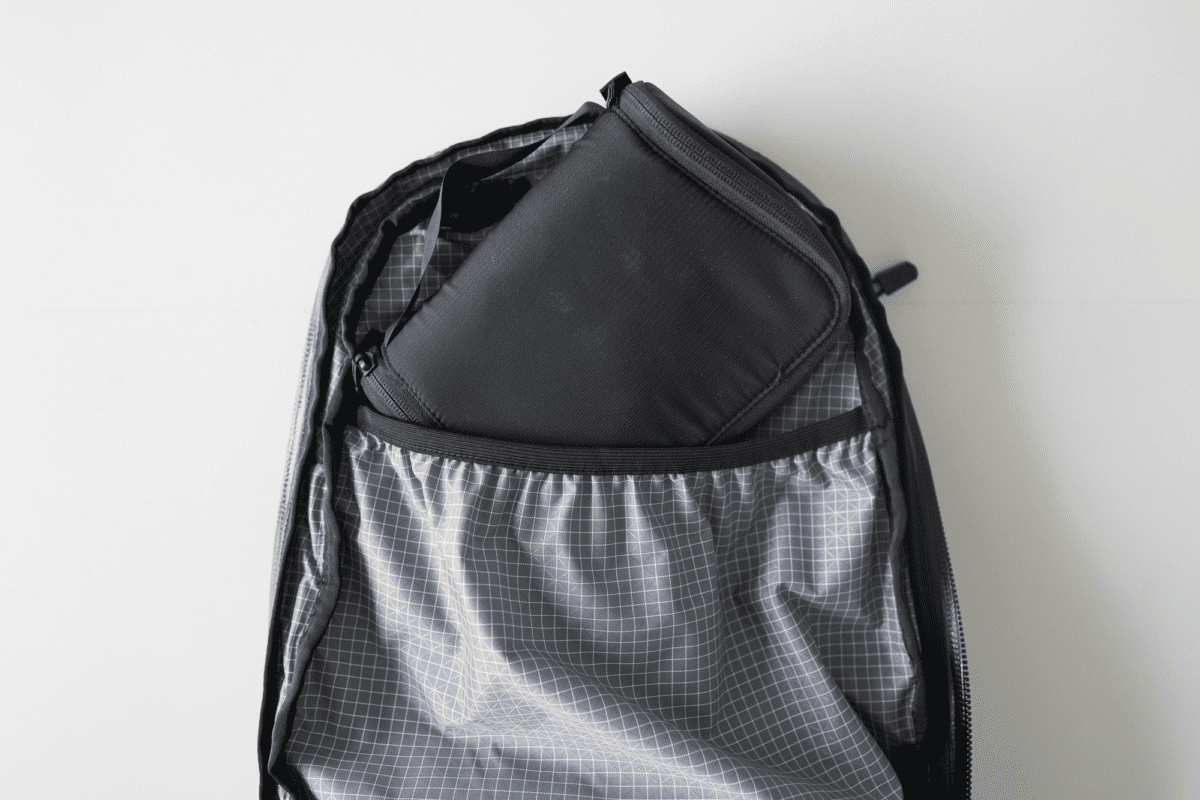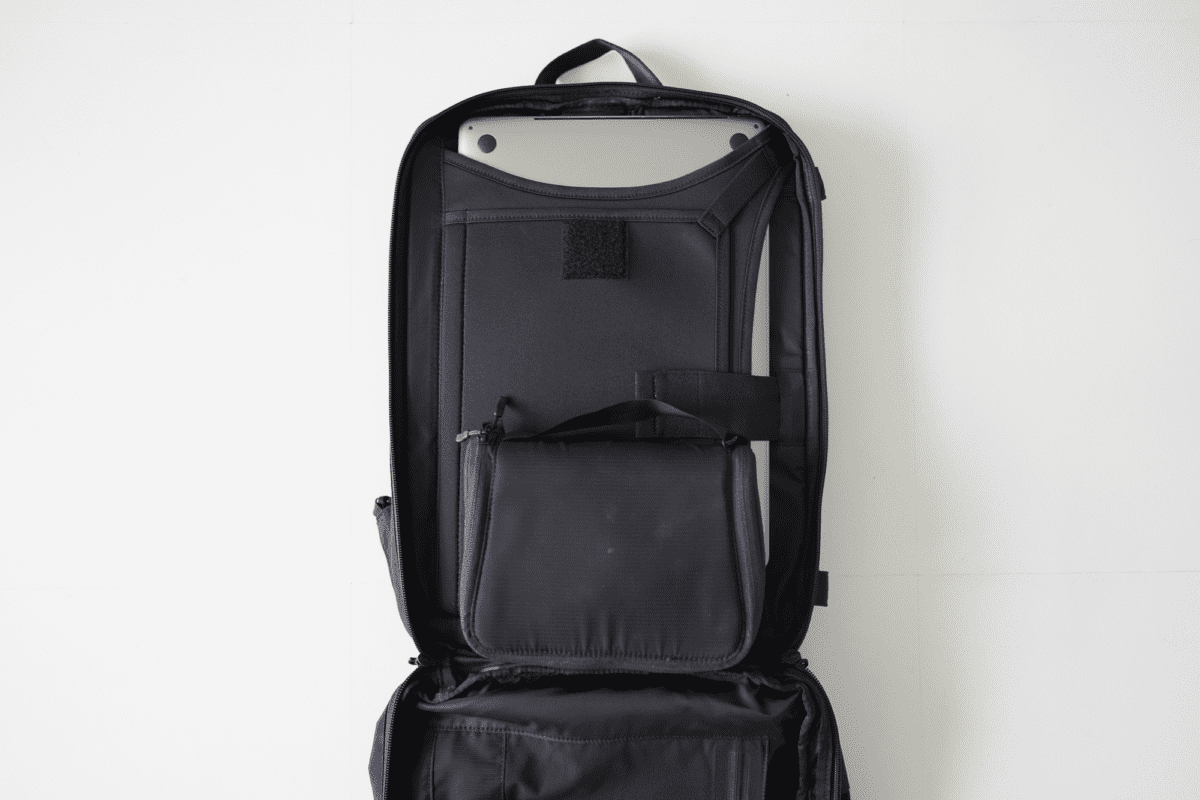 Conclusion
This is my current case of choice. While the materials are objectively less durable compared to cases like the GORUCK Wire Dopp, the build quality, aesthetics, size and organization come together into a package that's just right for me.
Additional Images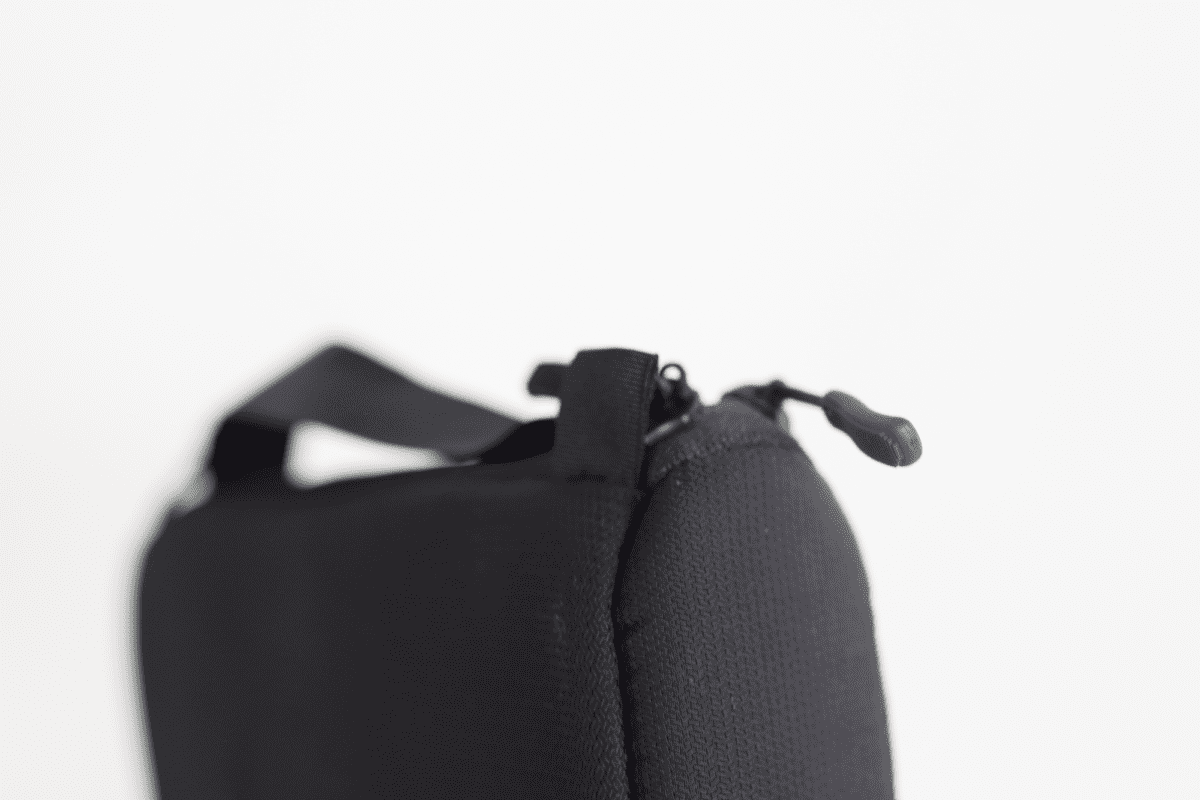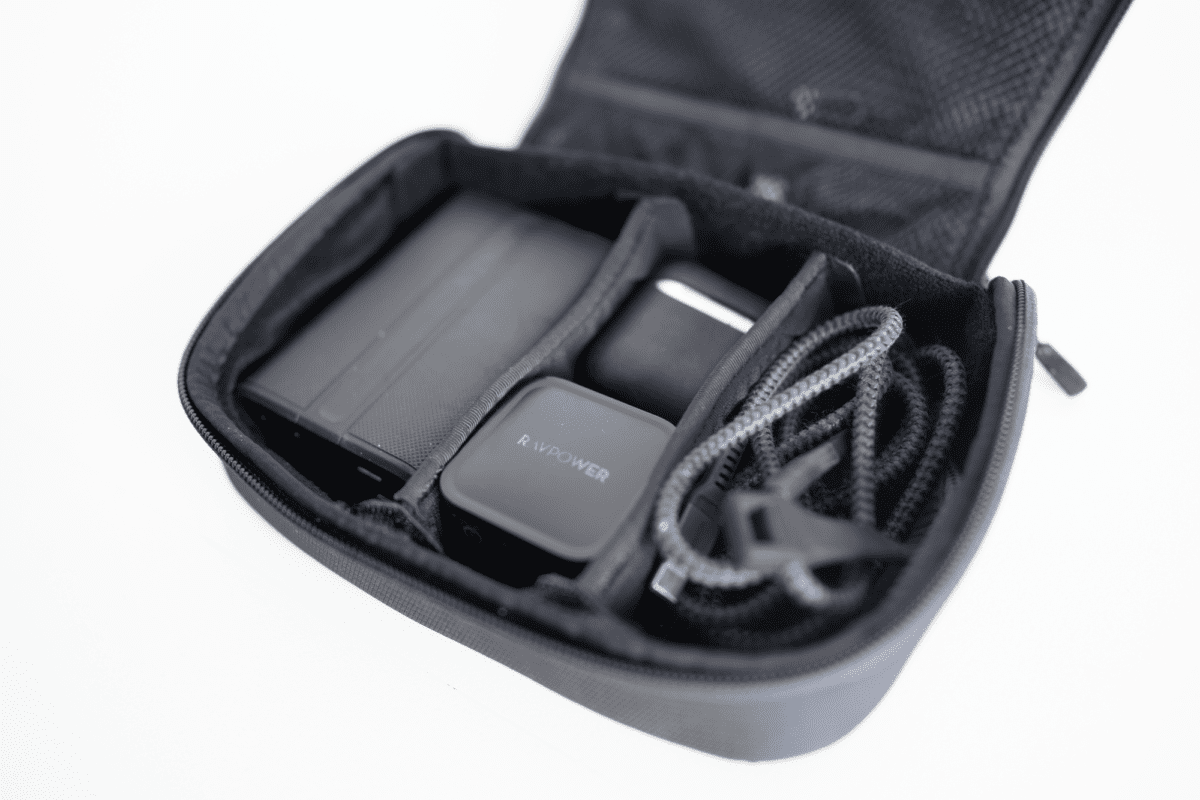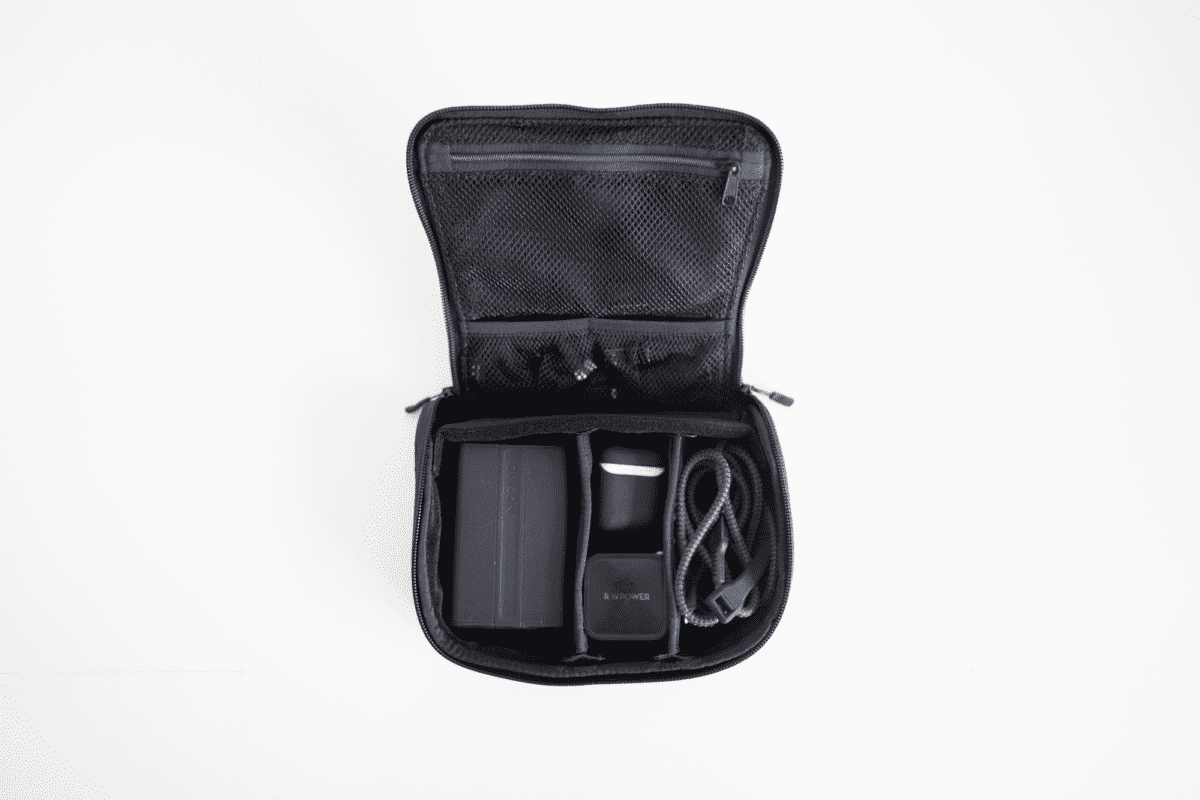 Like this review? See all of my in-depth reviews.
Also, consider supporting me by being a Patreon. Every cent given will go back into improving the content of this website.