This website is made possible by readers. I may earn a small commission when you buy through the links in this article at no extra cost to you. Learn more.
Details
Price $16.99 on matadorup.com
Capacity 2.5 L
Weight: 0.8oz (23g)
Dimensions

Unpacked 9 x 6.5 x 3.25in (23 x 16.5 x 8.25 cm)
Packed 2.5 x 1.25in (6.4 x 3.2cm)

Material 20D nylon ripstop with PU waterproof coating
Overview
Matador is known for making stylish travel products. While I regard NOMAD as the benchmark for aesthetics, their goods are designed for a general audience whereas Matador focuses on the hardcore traveler.
The Droplet Stuff Sack is a great example of something a travel-focused product. It is essentially a pack that you can use to keep the wet in or out. When I travel, I improvise a lot more and can make do with the good old plastic bag if I need to put aside wet or dirty clothes. But it is embarrassing to carry one when you are meeting new people.
The Droplet Stuff Sack will solve all that and more. While it may look excessive, nothing too excessive if traveling is your passion.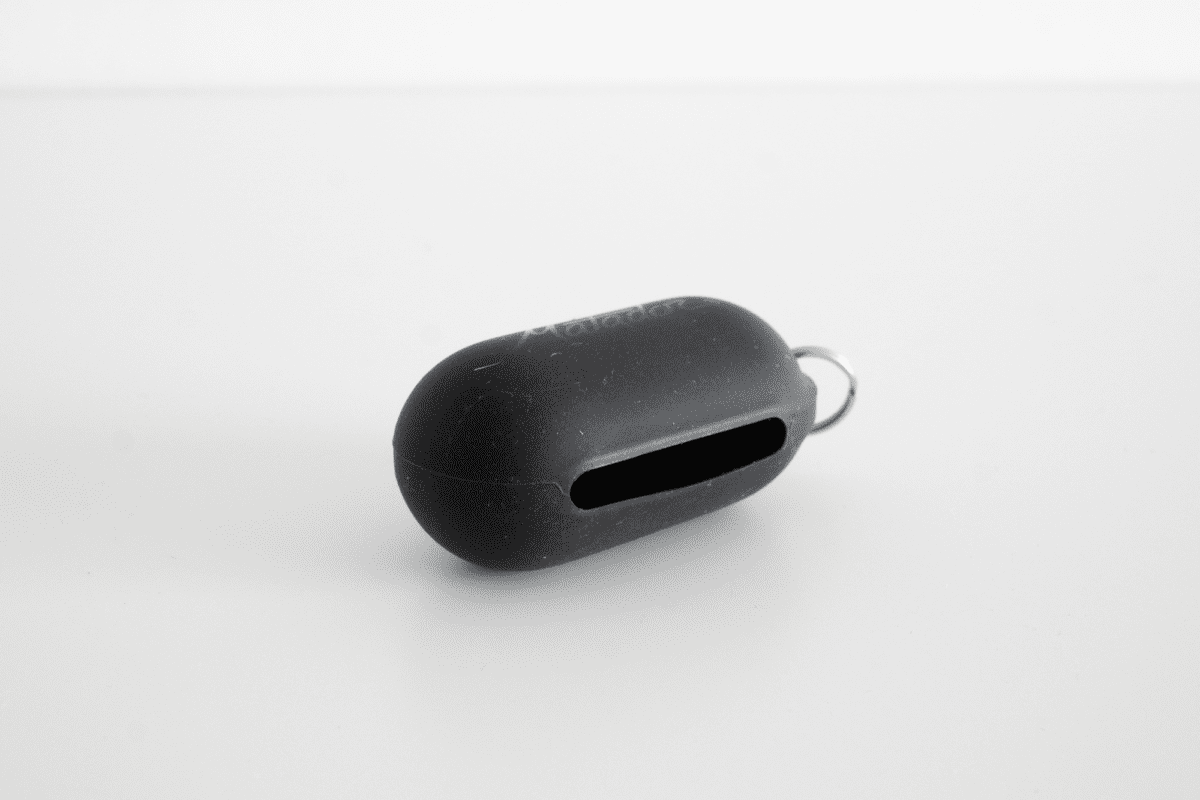 Style
Without question, Matador makes products in a universal style that appeals to most. They keep to muted or subtle colors, like black. A few years ago, I decided to only have my clothes and gear in black, so Matador's product design is right up my alley.
The Stuff Sack is folded into a silicon case which is a pill-shaped keychain that looks like a droplet, thus the name. A beautiful black-on-black spot UV brand mark goes across the case. On the side is a slit where you can pull the sack out.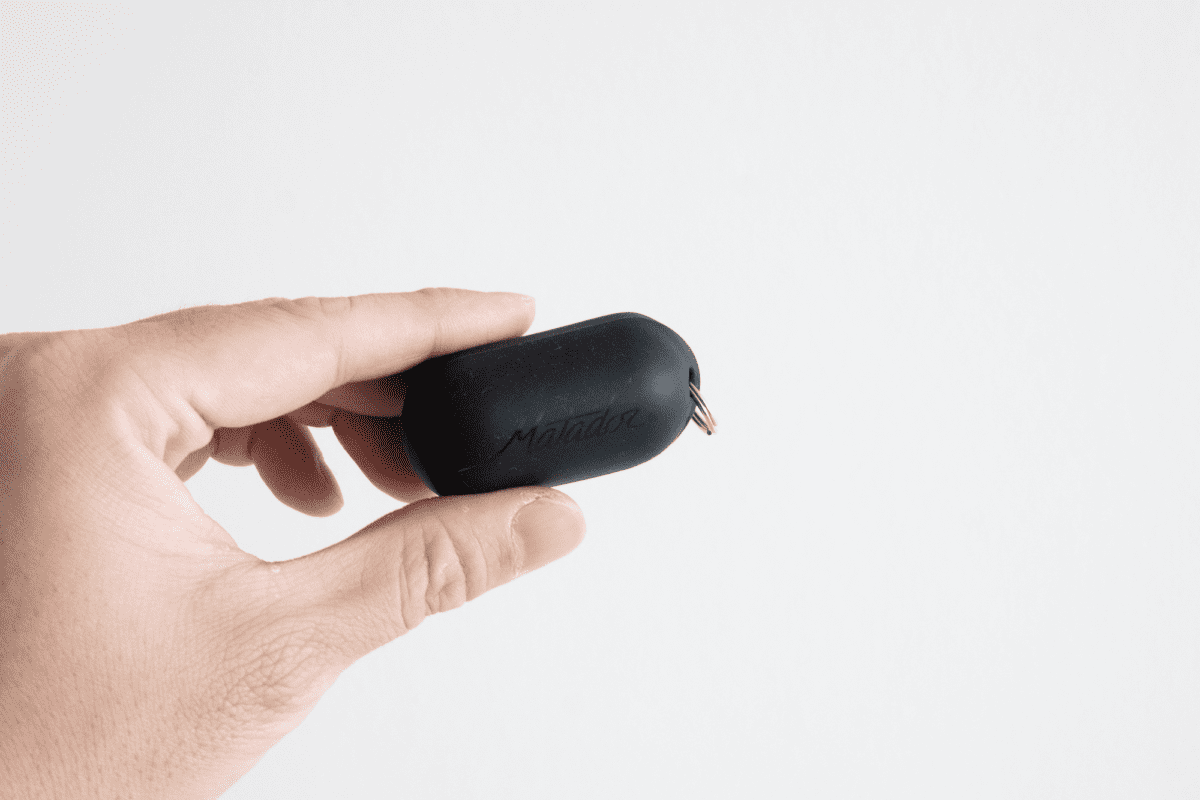 The silicon does get dusty easily and the material doesn't let you easily swipe it off.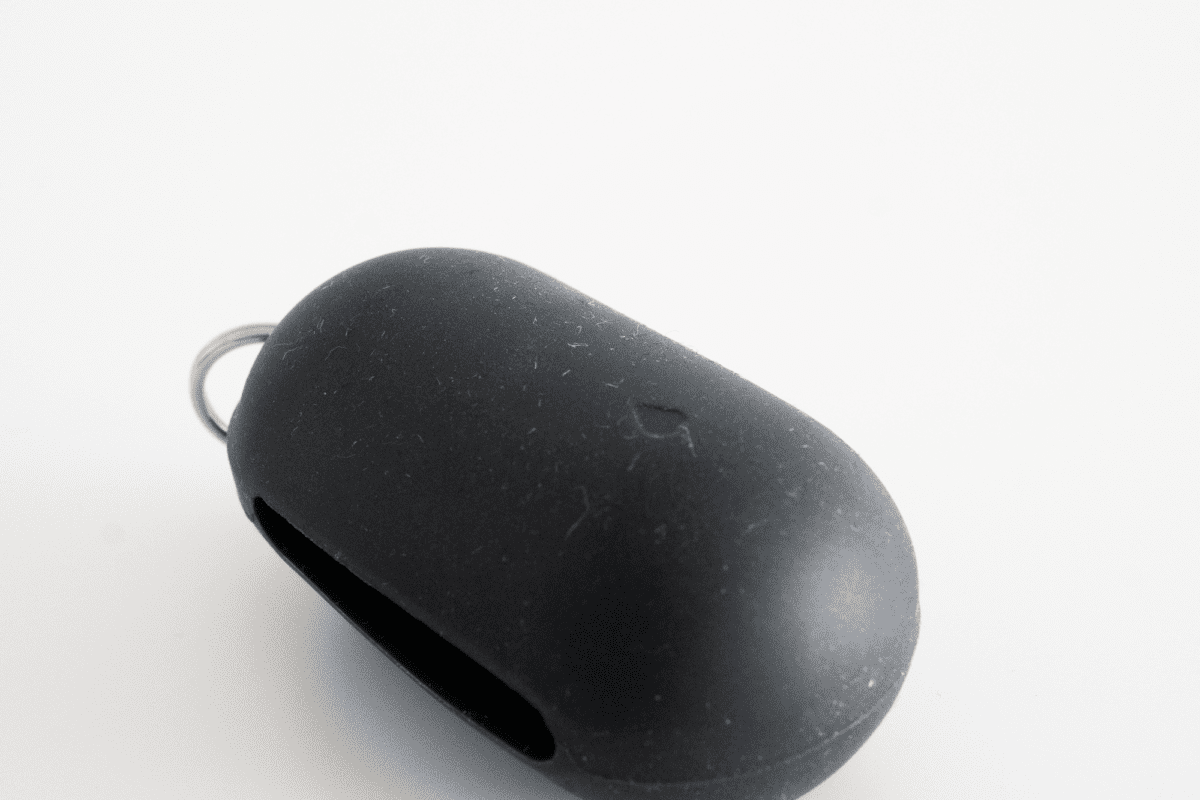 Material
The sack uses 20D nylon ripstop. 20 denier is relatively low and it tells me the sack is designed to be stored in another bag. You shouldn't hang it on your bag for extended periods.
The ripstop used in the Droplet is coated with PU (polyurethane) using a seam sealing process that covers stitch holes and seams to prevent water leakage. This coating is what helps it withstand all types of water exposures. The coating is fused to the fabric itself and differs from DWR coating which can wear out.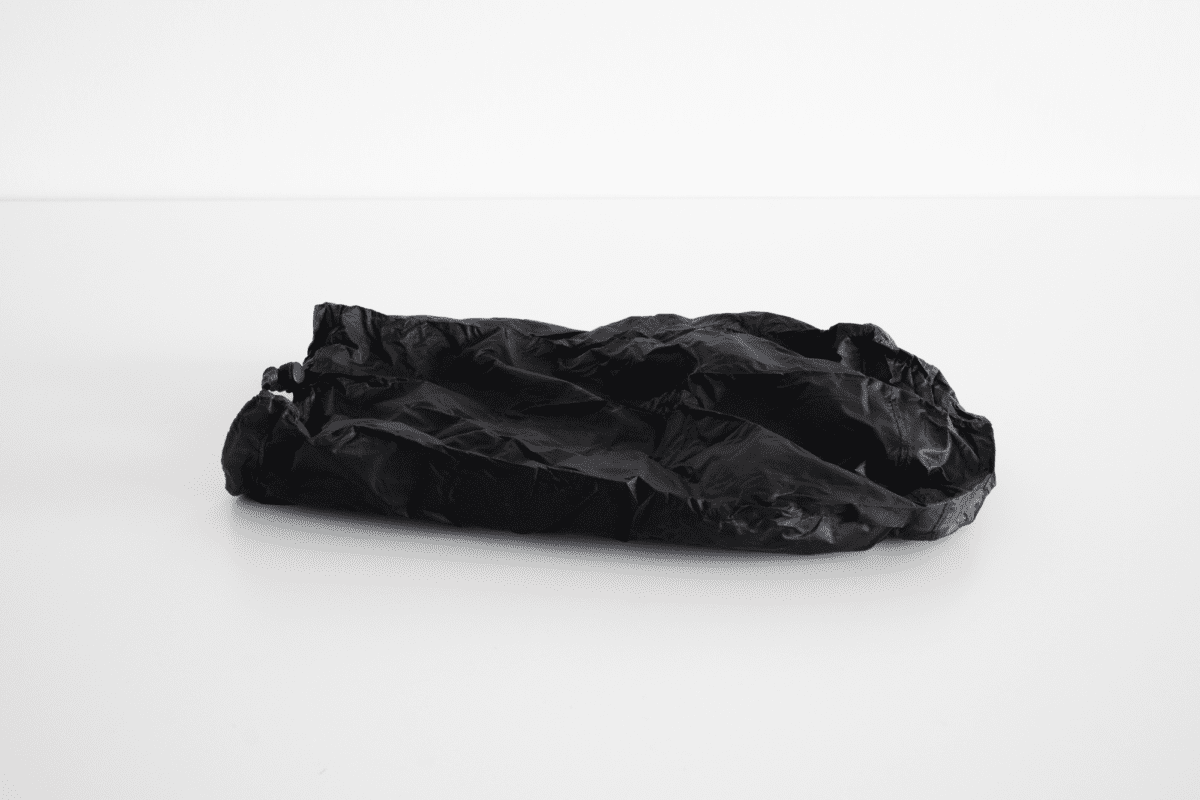 Note that water resistance does not mean it is waterproof. Most brands opt for the former term to reduce liability but PU-coated ripstop can virtually be considered waterproof.
Usage
The sack itself is a pretty standard 2.5L drawstring pouch. It is a relatively small sack and is able to fit a single towel or a change of clothes, probably not both.
But no one likes ads, so I got rid of them. If my articles helped you, I ask for your support so I can continue to provide unbiased reviews and recommendations. Every cent donated through Patreon will go into improving the quality of this site.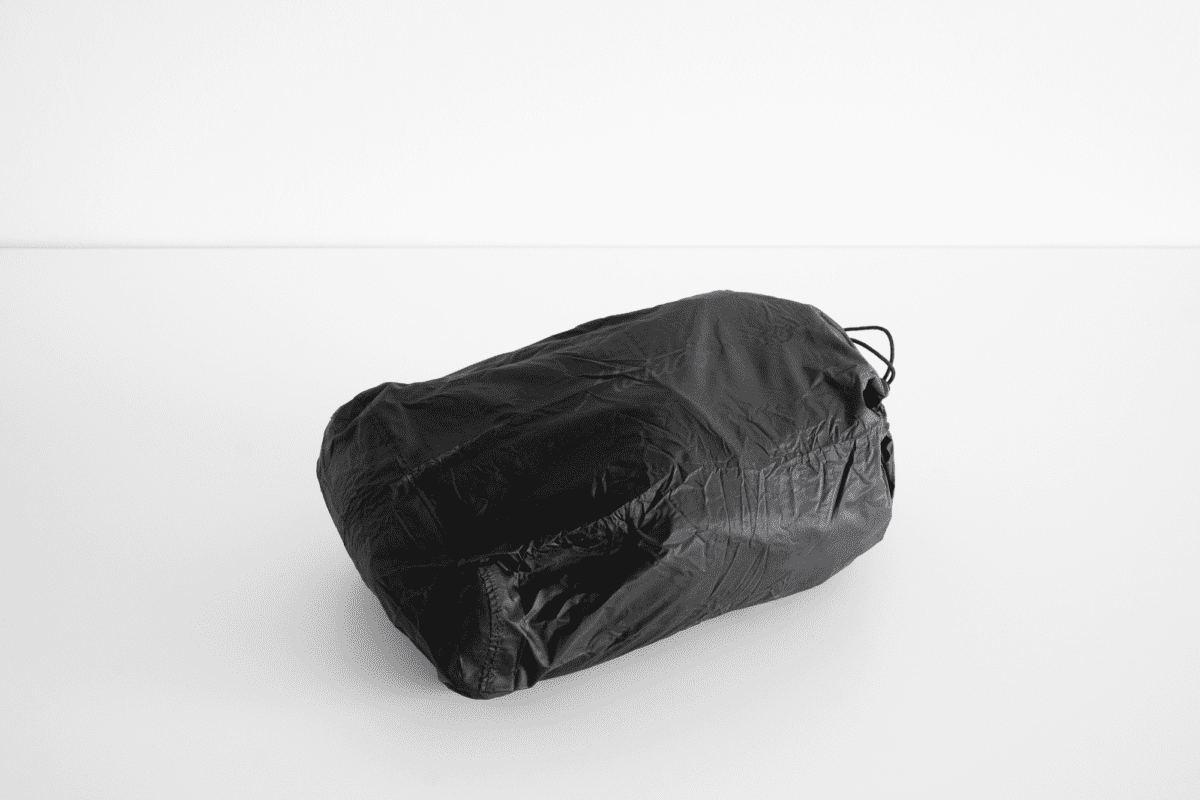 However, while the sack is water resistant, the drawstring closure means any water that comes from the top still has a way to enter. Also, it is not a dry bag, which is completely waterproof and you can bring it into the pool or sea. I thought Matador missed an opportunity to have a rolltop closure instead of the drawstring.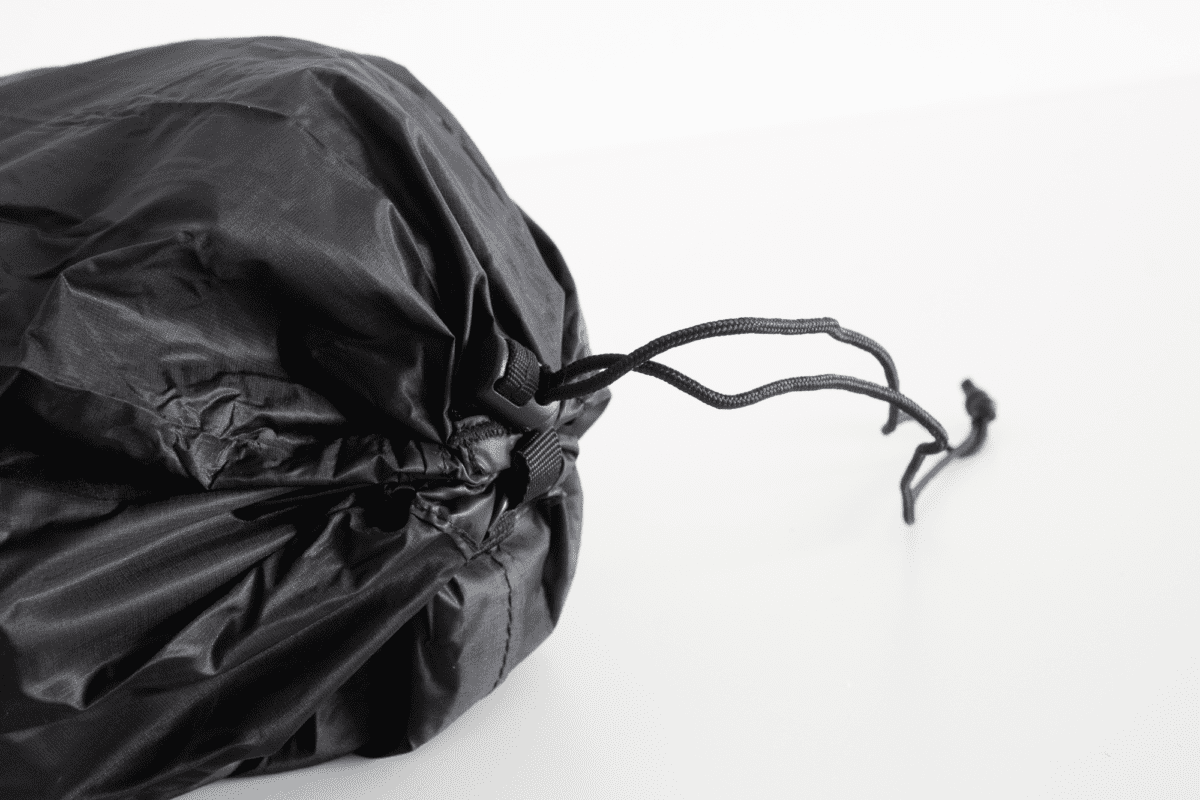 While great for in-bag separation, it is just a single compartment. Those who would need something that can separate wet from dry or dirty from clean can try something like the Outlier Supermarine Doublebag.
It is also easy to pull out and put the sack back in thanks to the design of the case. I found I don't have to meticulously fold it just so that it would fit. You can kinda squeeze both ends of the case to open it up more and push the folded sack in.
Conclusion
The size and weight make it excellent for travelers, but it is a little too small for everyday use, like for the gym. As a minimalist, I prefer something I can use during travel as well as in my daily life.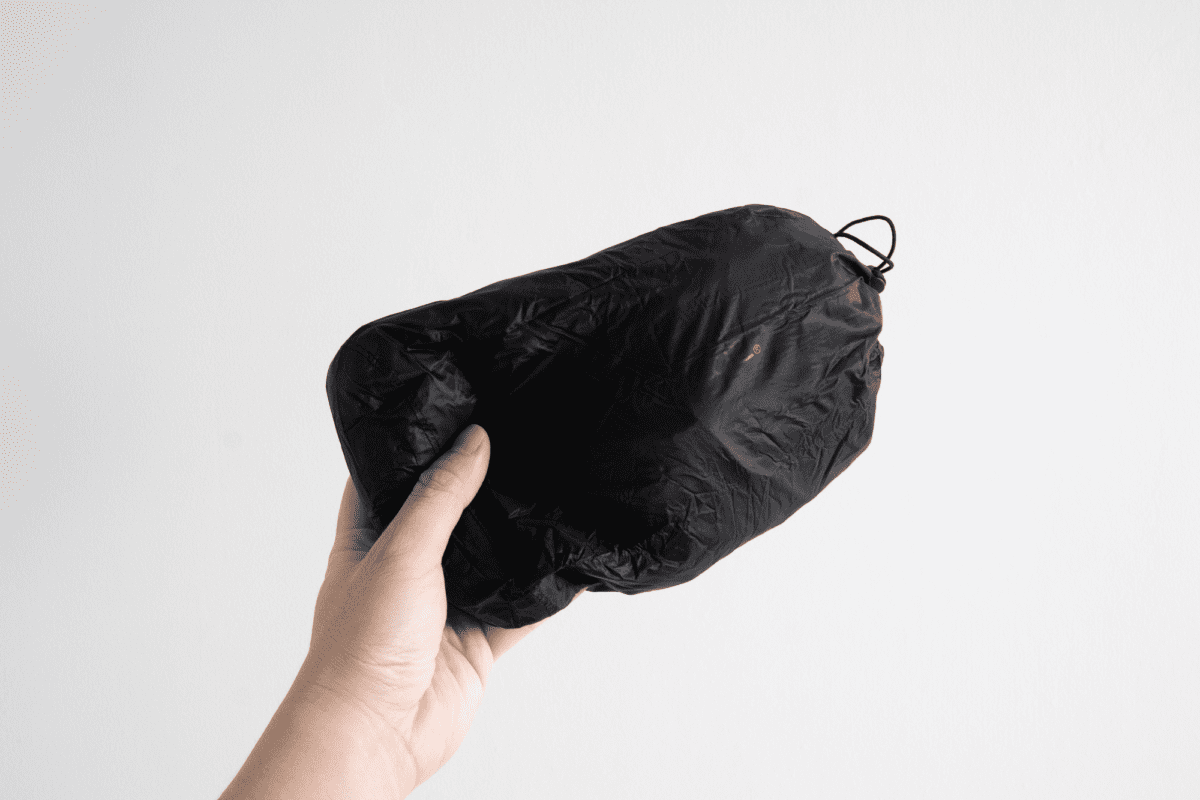 It gets high marks for style and function, but it is not perfect and missed a few opportunities to be more useful.
Like this review? See all of my in-depth reviews.
Also, consider supporting me by being a Patreon. Every cent given will go back into improving the content of this website.