This website is made possible by readers. I may earn a small commission when you buy through the links in this article at no extra cost to you. Learn more.
Details
Price $30.99 on Amazon under the brand Favorlite
Dimensions 7.5″ (h) x 5.7″ (w) x 5.9″ (d) / 19 (h) x 14.5 (w) x 15 (d) cm
Weight 14.29 oz / 410 g
Overview
When a brand sends me a product for review, they'll get one. But there is no guarantee that it will be a positive one. From my review of the HOKOLITE Camping Lantern, I established that they were indeed just a marketing front for Chinese-made products.
While the products weren't bad at all, one might be misled these were designed and manufactured for or by HOKOLITE. When, in fact, they aren't.
This vintage lantern is no different. A quick search on Amazon shows me the exact same product for sale under the brand Favorlite at $15 cheaper than HOKOLITE.
I can't, in good conscience, lead readers to buy the exact same product, at a higher price. Thus, all links lead to the one on Amazon.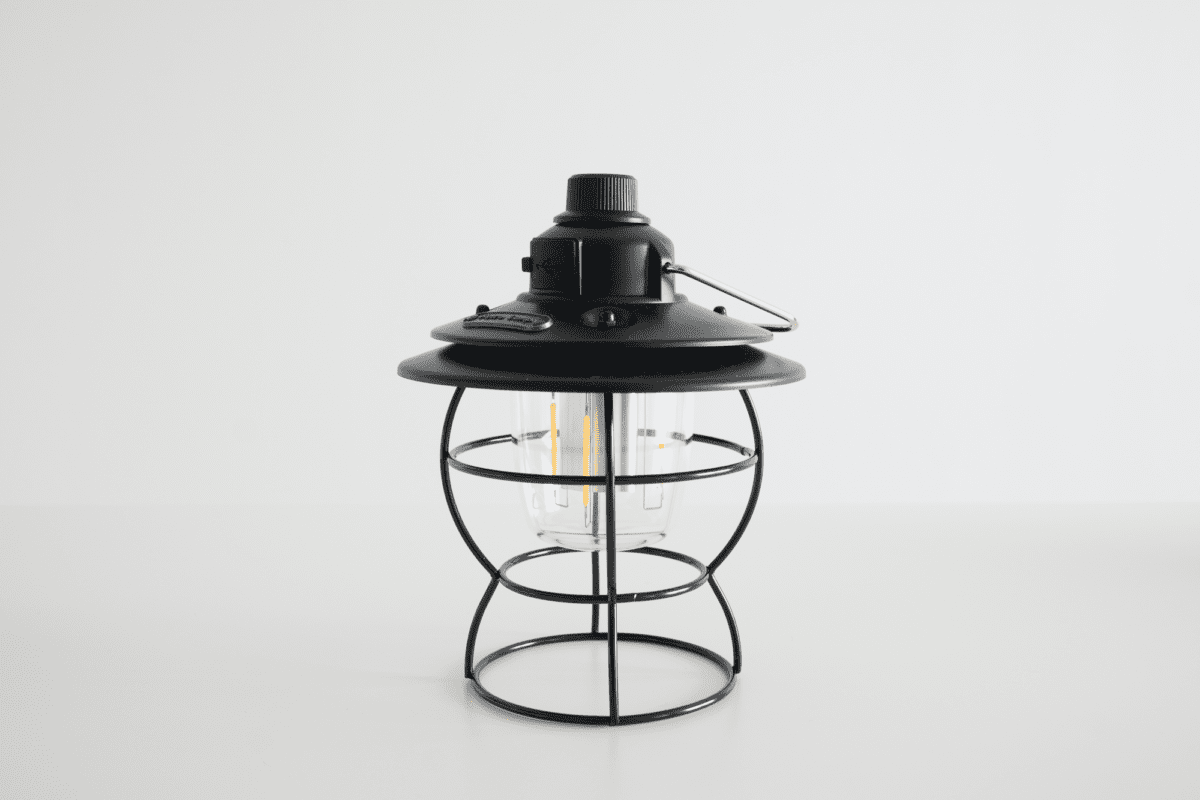 Style
To be honest, I was at first interested in doing a review because of the product photos. Besides the generic branding, I thought the lamp looks quite chic with its retro vibe. The reality wasn't too far off.
The only thing that really bothered me was this lame faux brass "Retro Lamp" tag on the side. But I wasn't surprised now that I knew it was a white-label product.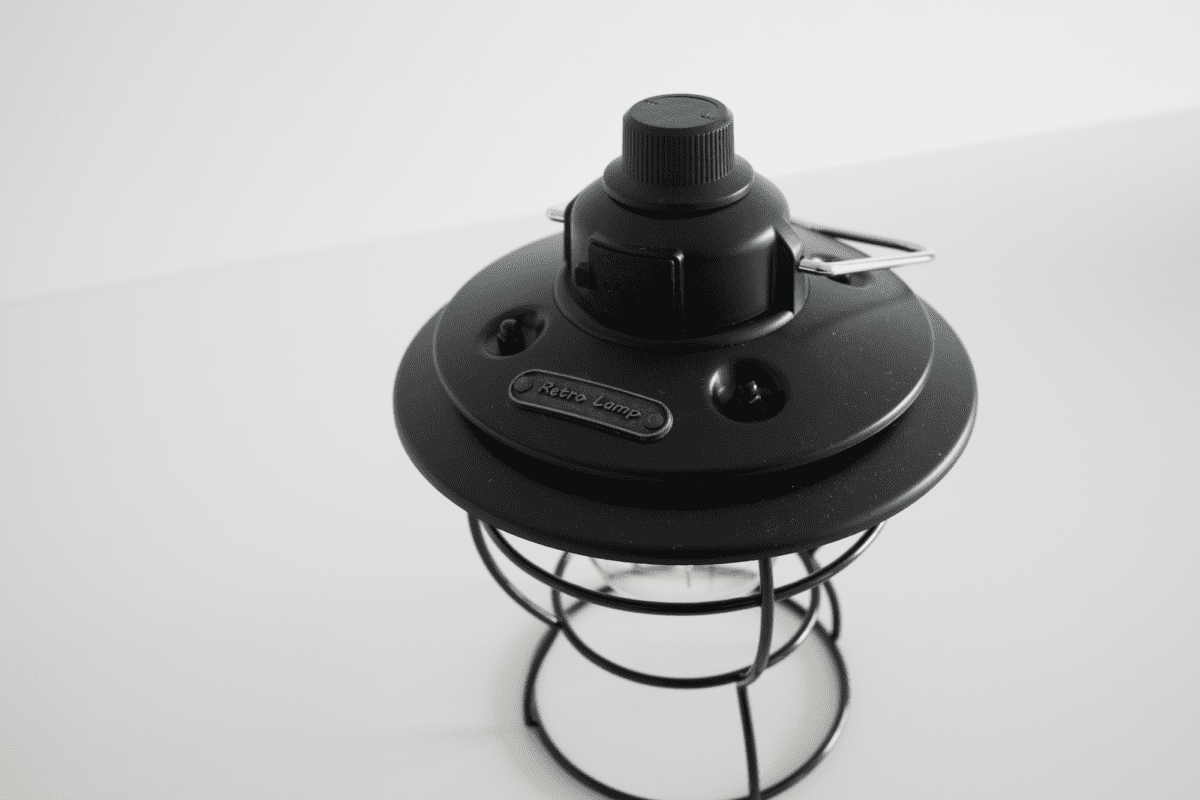 A thing that bothered me less was that dust tends to stand out on the matte, smooth surface. But since you'll most likely use it in the dark, I doubt it will matter much.
Tech
The lamp comes with a 2000mAh rechargeable battery that you can charge via a hidden port. It takes about 3-4 hours to fully charge it.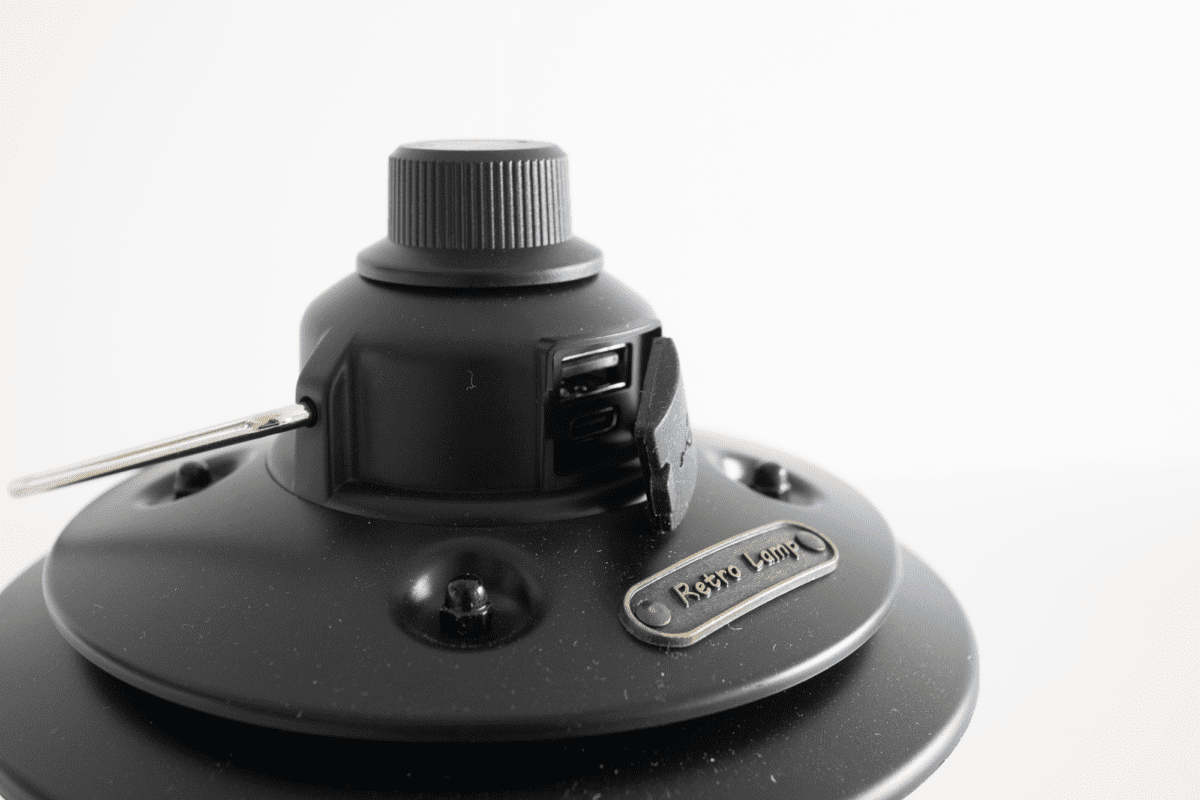 Apparently, you can also use the lamp as a power bank. Even the lowest power bank capacity is 5000mAh. I would think that using this to charge your phone is a last resort in times of an emergency.
Usage
Even a child would be able to operate this. There is a single knob on top. Turning it will start you with a warm light that goes brighter as you turn.
But no one likes ads, so I got rid of them. If my articles helped you, I ask for your support so I can continue to provide unbiased reviews and recommendations. Every cent donated through Patreon will go into improving the quality of this site.
Pass a threshold, and that warm light turns to white light which gets brighter as you continue turning. There is a final threshold towards the end where it will activate a mix of warm and white light.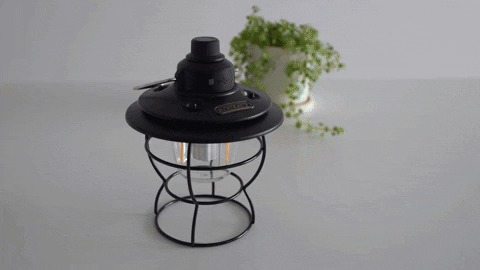 The warm light at the lowest setting is the one I use the most. I often have it on in the living room while watching Netflix to give a nice, romantic ambient light.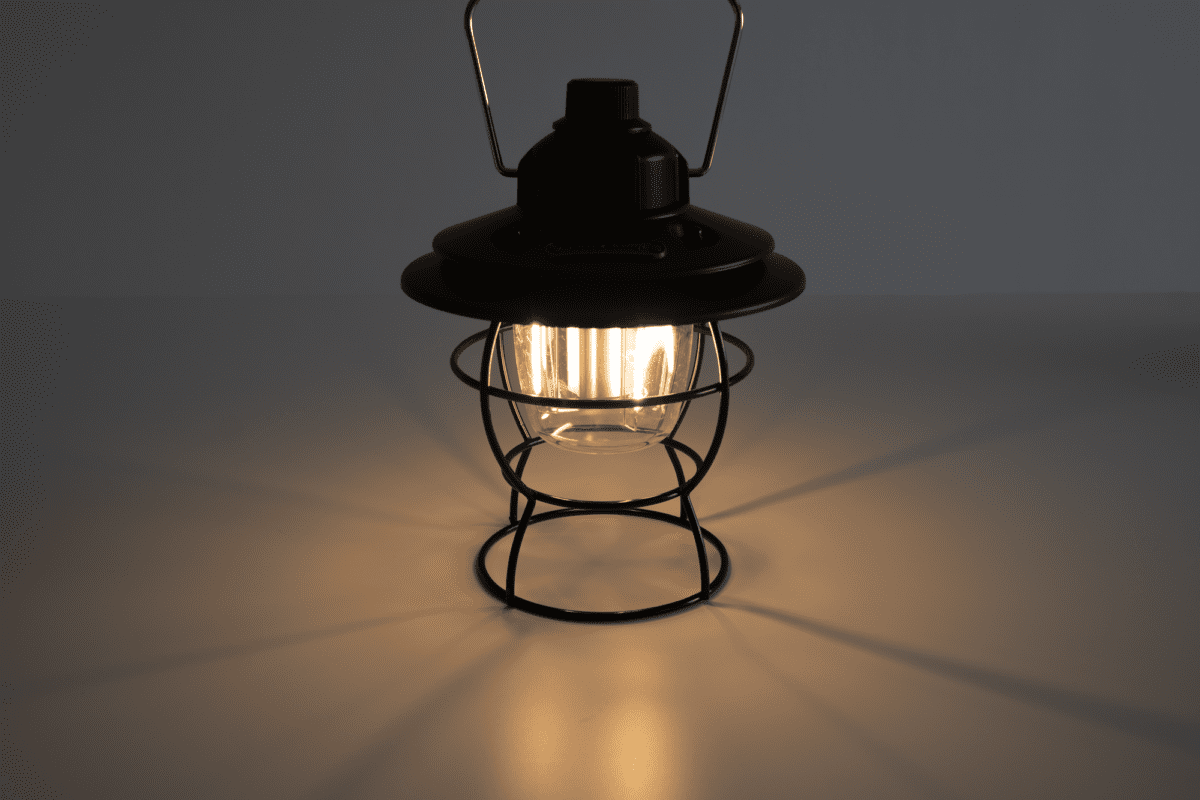 The handle is functional, with an inverted V in the middle for you to hang onto a hook.
While HOKOLITE touts IPX4 waterproofness, they also said contradict that by stating that "rain would likely get into the electronic components and ruin the operation of the lantern". I think it is just safer to assume it is NOT weatherproof.
Conclusion
Surprisingly, I have few complaints about the lantern despite it being a white-label product. It's sturdy and does as described. It's not a designer's lamp but frankly, it doesn't look half bad.
Additional Images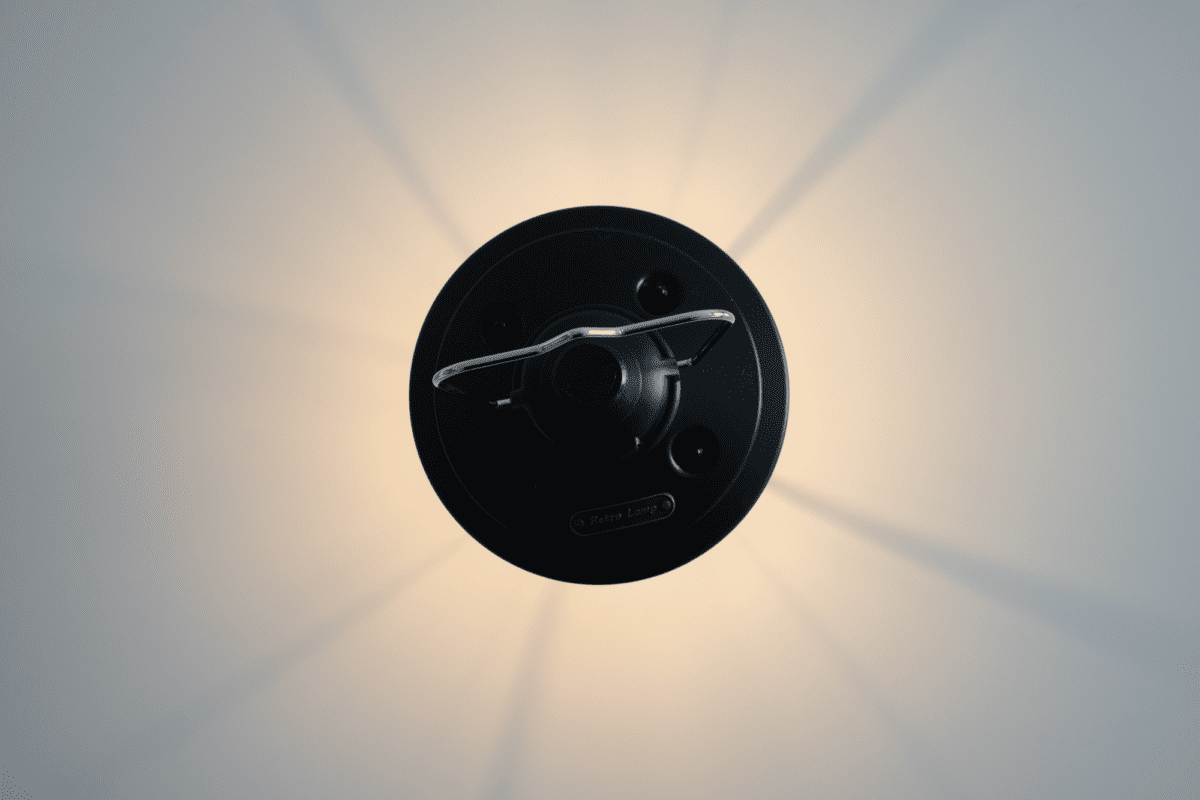 Like this review? See all of my in-depth reviews.
Also, consider supporting me by being a Patreon. Every cent given will go back into improving the content of this website.