This website is made possible by readers. I may earn a small commission when you buy through the links in this article at no extra cost to you. Learn more.
For those new to wireless charging or thinking of taking your wireless charging setup to a whole new level, this NOMAD Base Station review won't disappoint.
Details
Overview
Wireless charging isn't a new thing but I am one of the slow adopters. I'm still one of those boomers who plug his iPhone XS Max in to charge before I sleep. The full charge in the morning is usually enough to last me the entire day, therefore I never really felt like I needed to upgrade my phone charging setup. Another big reservation I have about wireless charging is that you can't use your phone while you charge, something I do often just before I sleep.
If you've read my other reviews, you'll notice that NOMAD products are among some of my favorites, with the NOMAD Shell Cordovan Wallet being my current wallet. This is why I couldn't resist seeing if NOMAD's Base Station lineup can nudge me into wireless charging.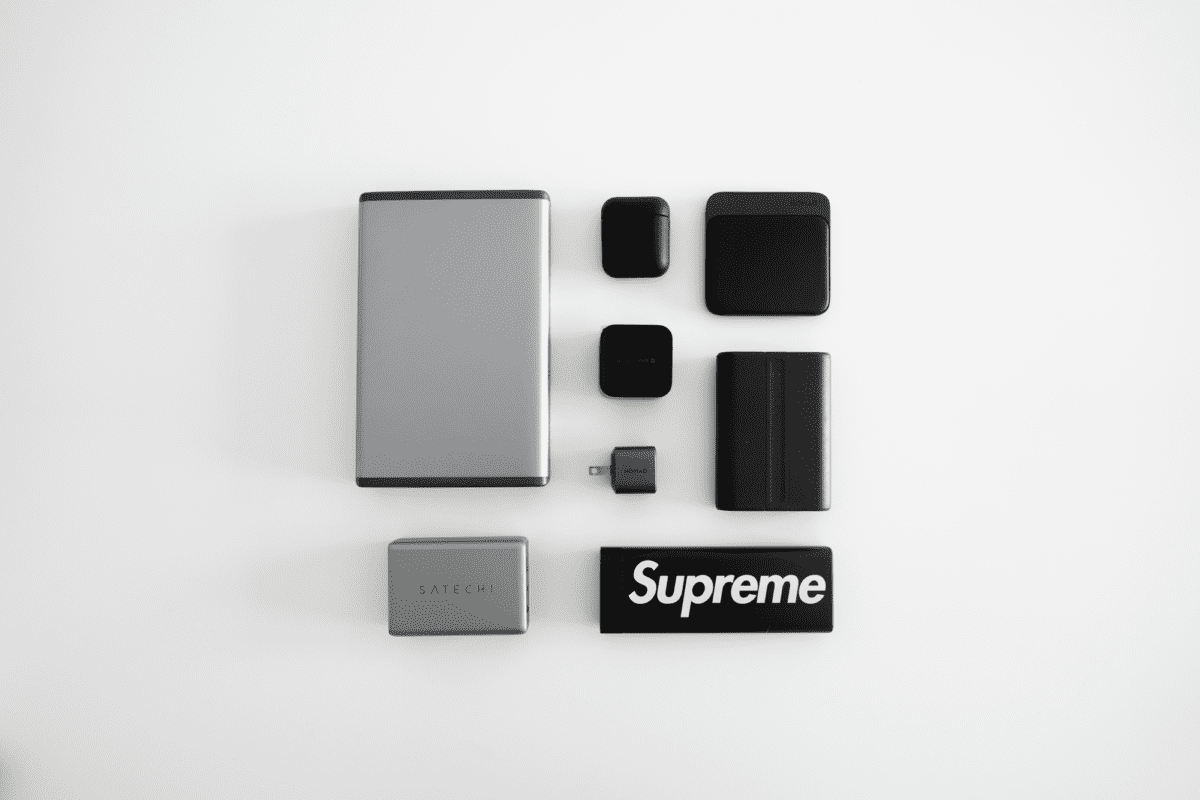 While the Base Station collection has quite a few models, I have on hand the Base Station Mini and Base Station Stand. As my first foray into wireless charging, I have no need to charge multiple devices and wanted to keep my setup lean. The Base Station Mini and Stand were the perfect companions for my WFH setup.
Style
As you might have noticed, the majority of gear I review is black. This stemmed from my decision to wear only black whenever I can. The black also contrasts well against my primarily white home. NOMAD, fortunately, loves the color black as much as I do. Most of their products are in black, and the is sometimes the reason I choose them, like with the NOMAD Active Rugged Case.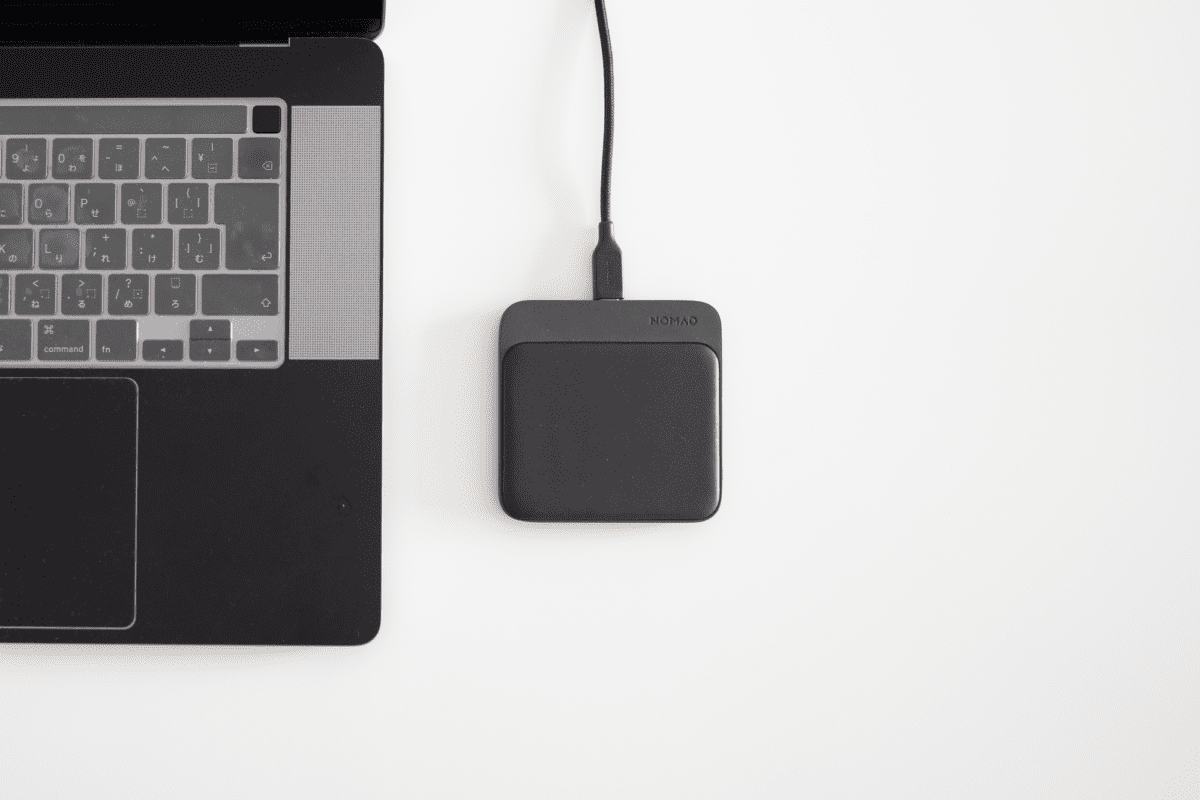 The Base Station series is very sleek and has been designed to be as thin as possible. The solid construction reflects in the surprising amount of weight, something you cannot tell from product images, adds to the premiumness.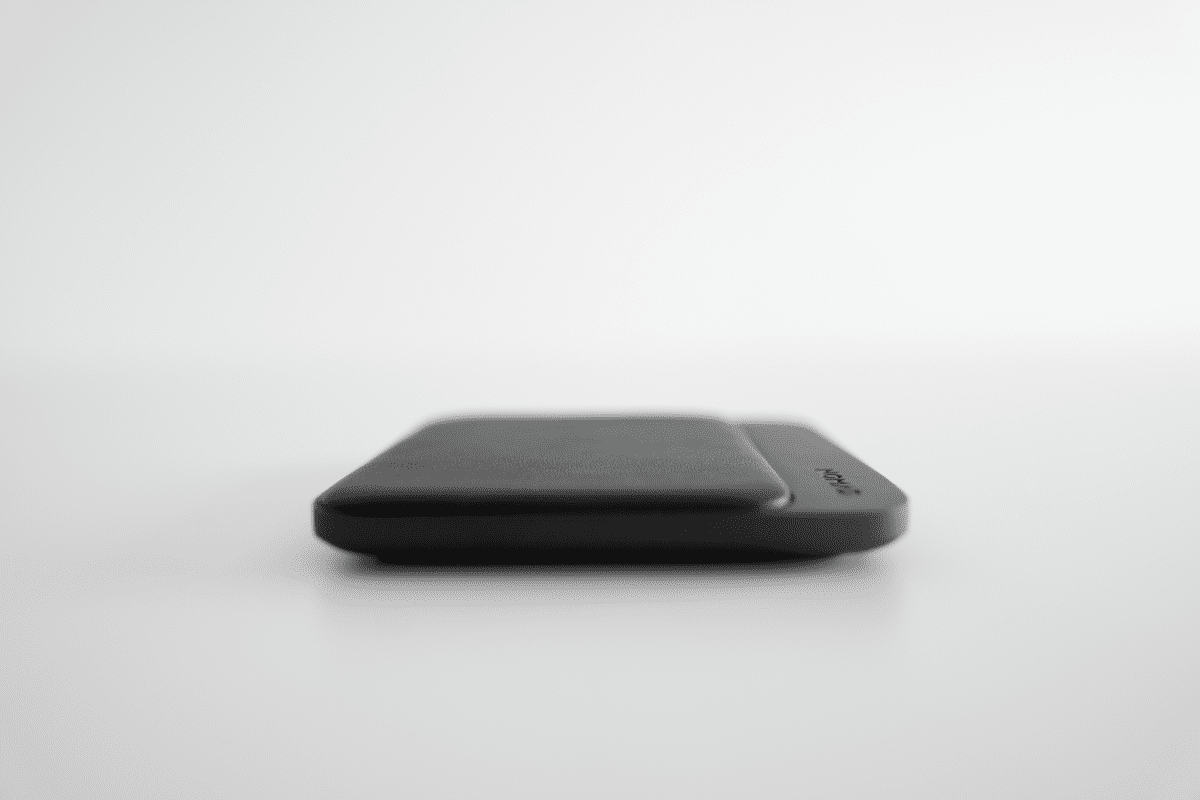 NOMAD products have always been of high quality but I felt they have really stepped up to a different level with the Base Station. The matte black aluminum is really what makes the style so on point for me. The black is evenly applied throughout the chassis, and the black leather charging mat perfectly complements it. The mat reaches almost the edge of the chassis, flaunting the precision machining.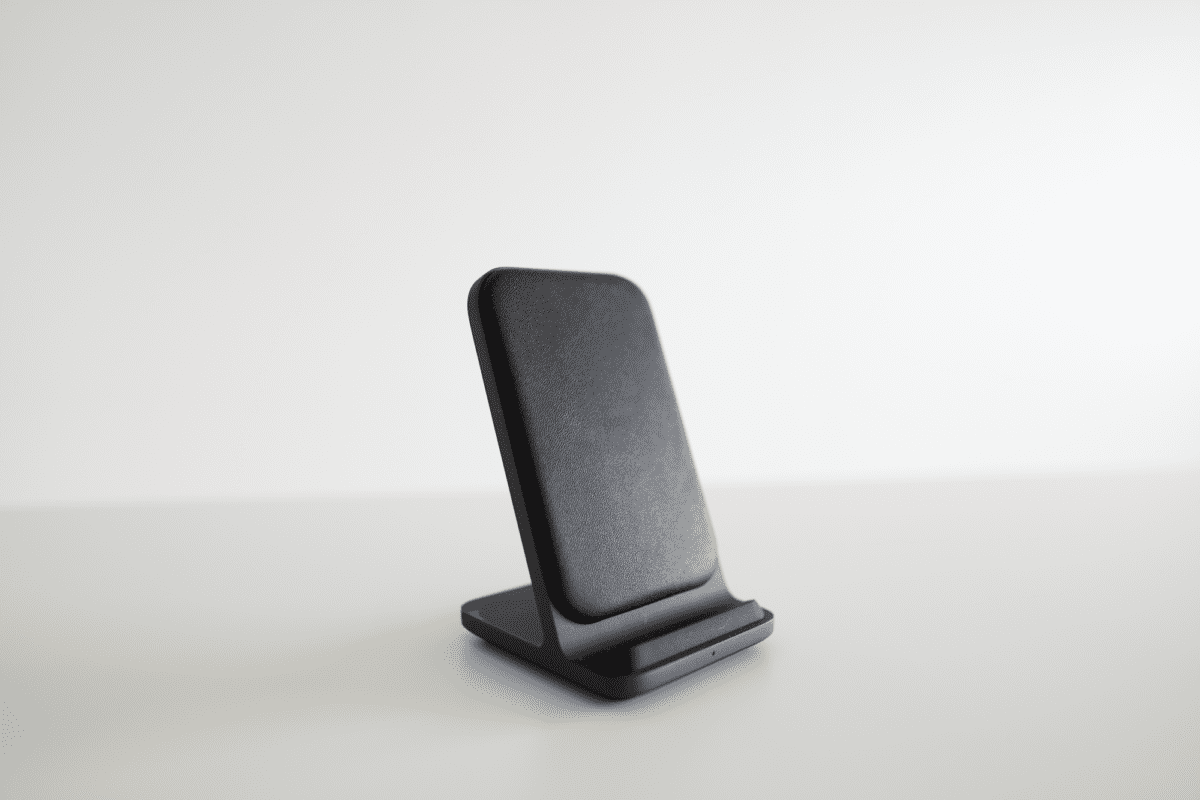 There are black, matte non-slip rubber feet on the bottom of the device. A QR code, the logo, manufacturing logos, and some usage instructions. Even these often neglected markings have been meticulously aligned, showing remarkable attention to detail.
I love the simple design of NOMAD's logo, but I especially love how the logo is applied this time. The logo is debossed deep enough into the aluminum to see at most angles.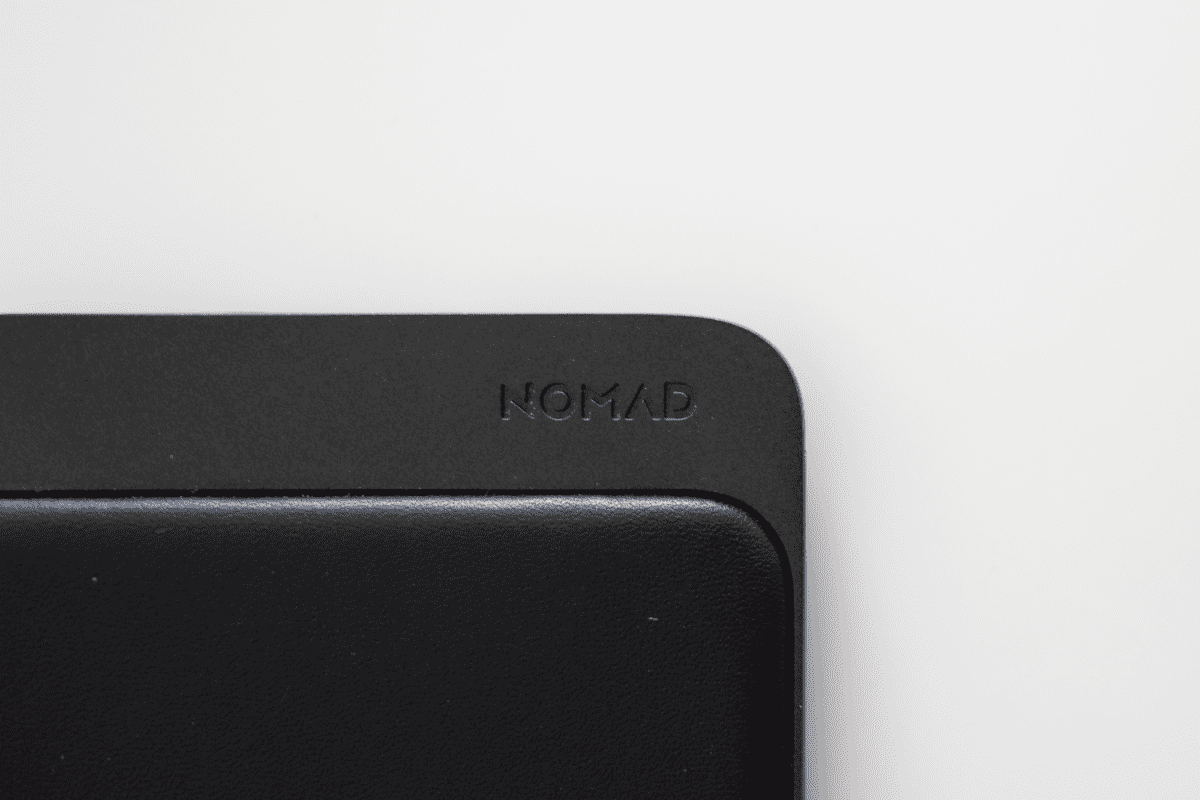 To complete the package, an all-black, cloth-covered USB-C to USB-C cable is included.
But no one likes ads, so I got rid of them. If my articles helped you, I ask for your support so I can continue to provide unbiased reviews and recommendations. Every cent donated through Patreon will go into improving the quality of this site.
The Base Station, no matter which model you go for, is very modern and sexy. The design is so universal and timeless that I would have a hard time believing anyone could dislike how it looks.
Material & Technology
The beautiful black matte aluminum chassis is really the winner in my books when it comes to style. The texture is chosen to be consistent with aluminum Apple devices and goes especially well in a mac workstation.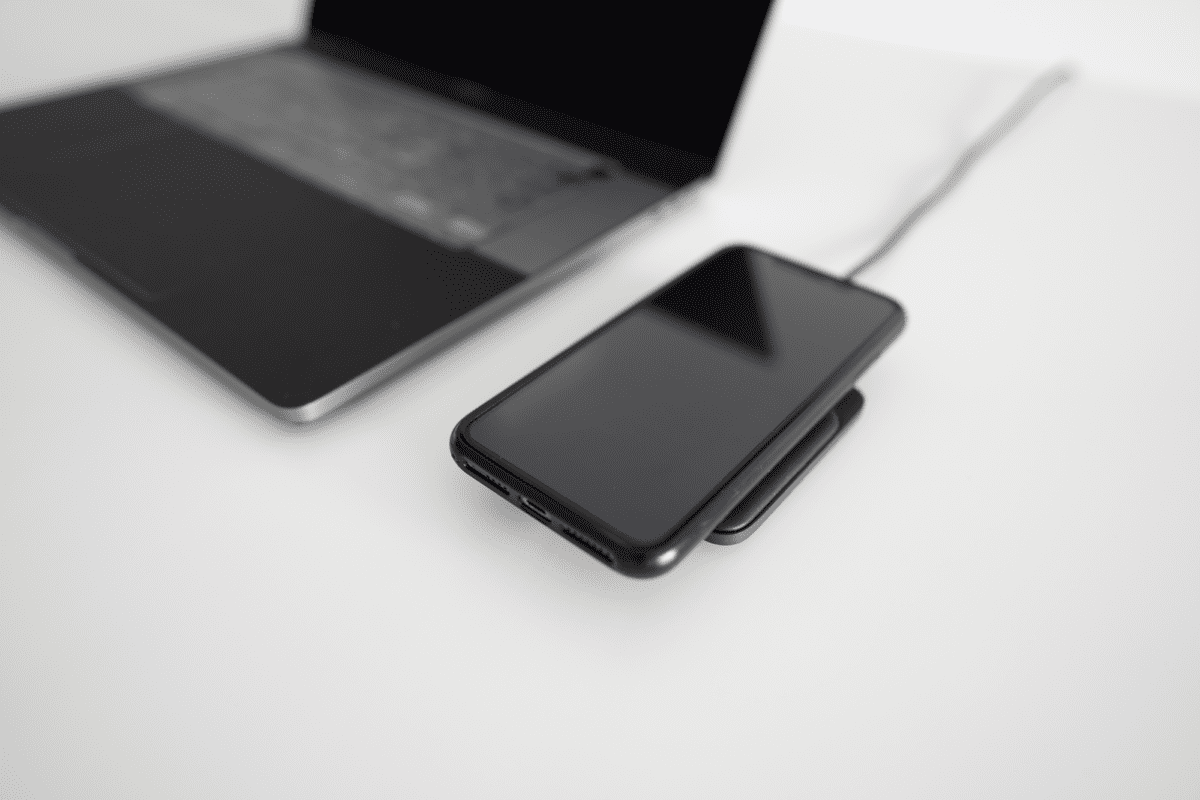 While the Base Station comes with a 15W transmitter coil, Apple limits third-party charging devices to a 7.5W charge. To add to this, it appears that from iOS 13.1 onwards, the Cupertino giant only allows 7.5W charging for products that adhere to the fixed-frequency voltage regulation. Those who don't will only be able to reach a maximum charging speed of 5W. As expected, the Base Station adheres to this regulation and can achieve 7.5W charging even for iOS devices above version 13.1.
The specifications stated that it works with iPhone 12 mini, iPhone 12, iPhone 12 Pro & iPhone 12 Pro Max, but I have found that it works with any iPhone with wireless charging like my iPhone XS Max.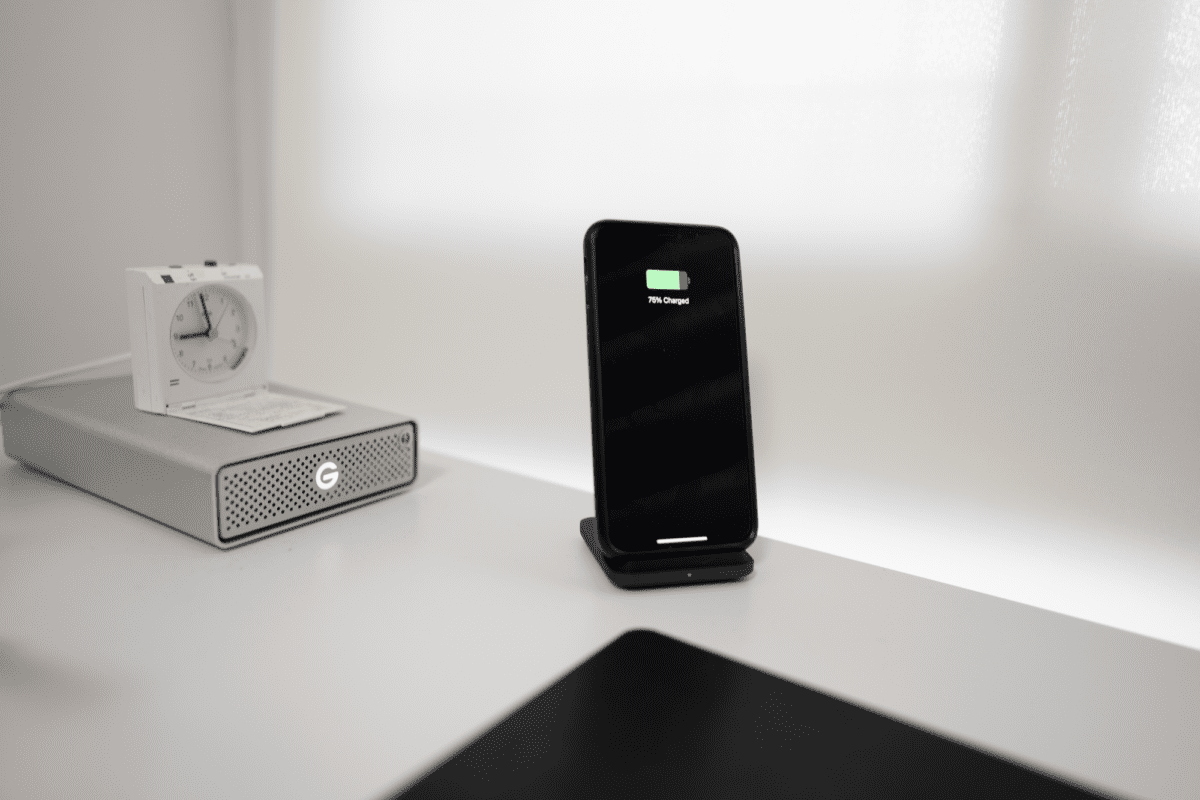 The power input is through a USB-C port, which is one of the biggest draw for me since I've been moved to a (almost) completely USB-C setup. NOMAD definitely err on the side of caution here as these cables are very long, measuring about 80 inches.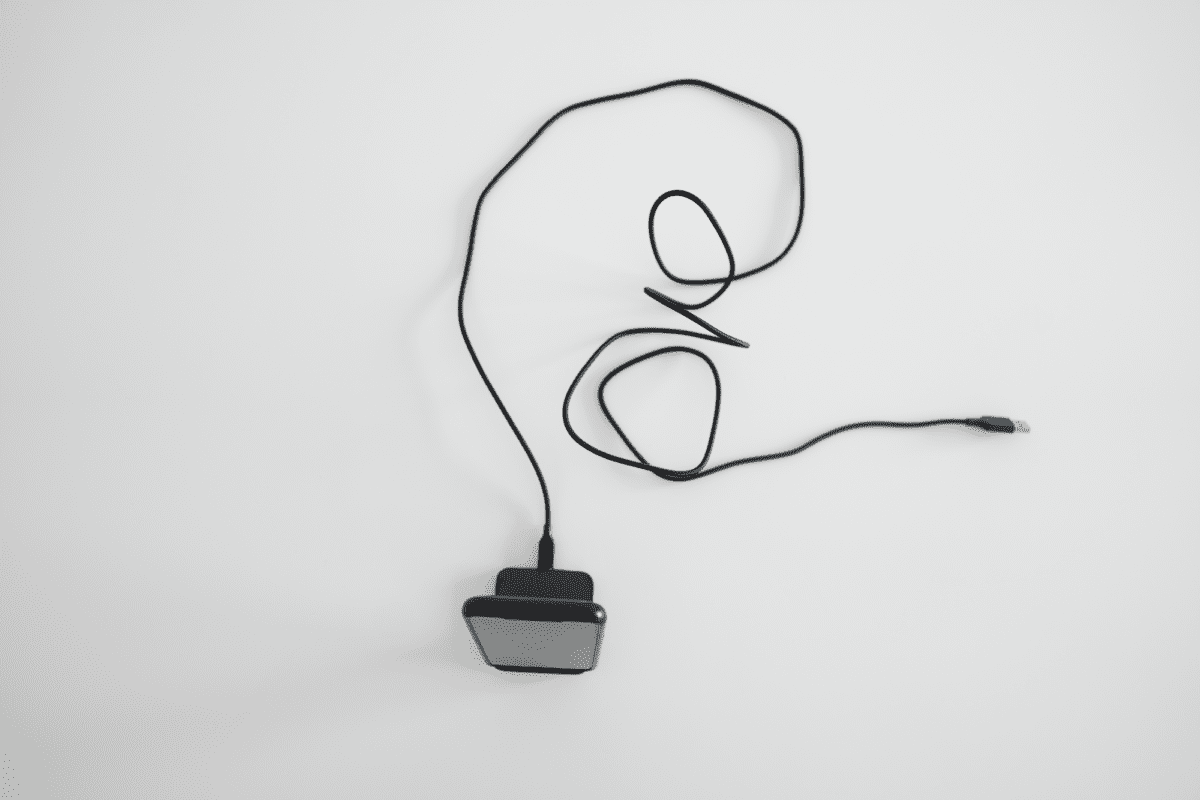 The charger has a white LED indicator that lights up when the phone is being charged. This light dims when the ambient light sensor senses that you turned off the light to ensure you have a peaceful night's sleep.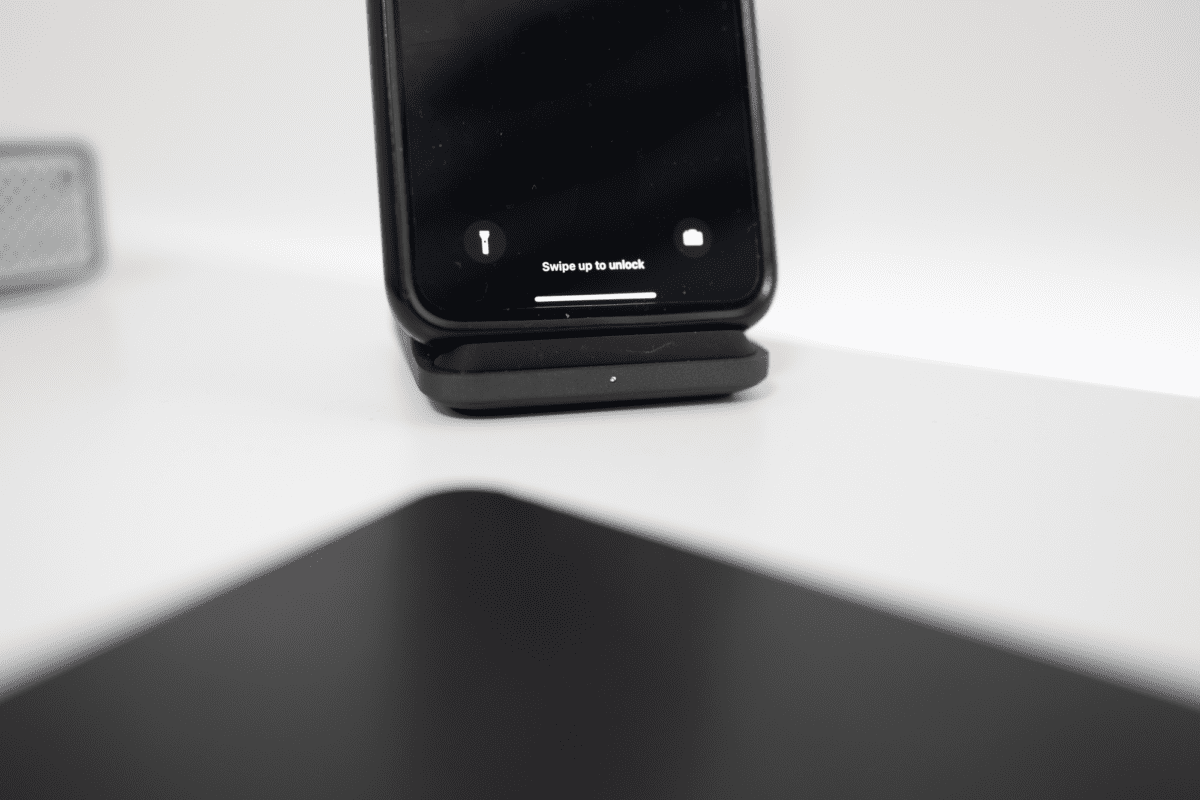 Usage
I am using the Base Station Mini as my bedside charger and the Base Station Stand as my office desk top charger.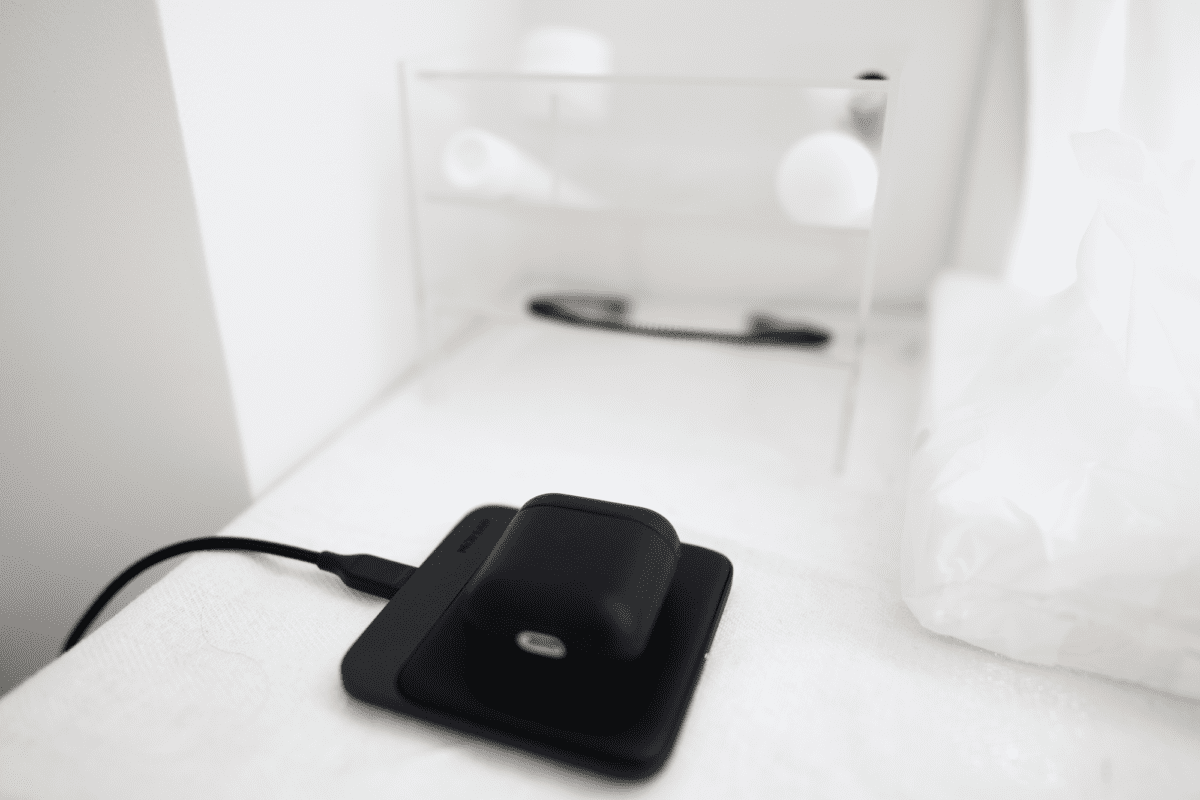 You need to position your phone right to get it to charge
Due to the wireless charging design of the iPhone, you would need to place the middle of the back of your phone squarely in the middle of the leather mat for it to charge.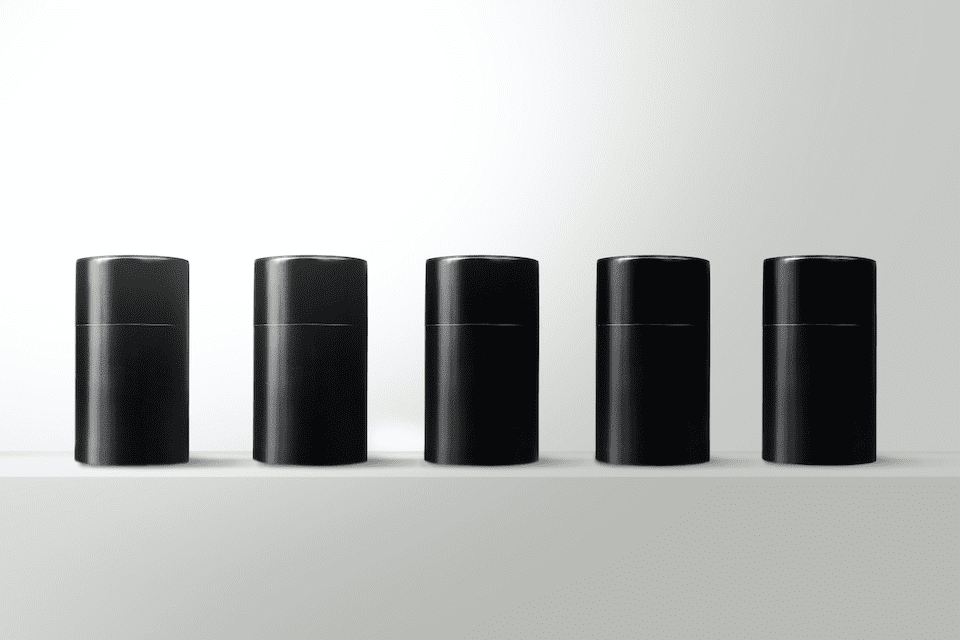 I found a 100 year old company that would create these heirloom quality canisters for me. They are handmade and will keep your tea leaves, coffee beans or anything that you need dry for years to come.
or read review
This causes a little anxiety since you have to put it down and wait a couple of seconds to see if it starts charging. If it doesn't, move it and try again. The worst thing is when you put it on without checking and wake up to a dead battery.
The Base Station Stand is also very compact, but you don't have to be too careful when placing your device on it. Unlike the Base Station Mini, you don't have to aim for the exact spot to ensure the connection. As long as your device is on the stand, it'll likely start charging without any adjustments. Even your AirPods can easily stay on the stand and will charge as long as it does.
If you hate hunting for the "sweet spot", get the NOMAD Base Station Pro
Those who hate hunting for that sweet spot might want to consider the Base Station Pro. It utilizes Aira's FreePower wireless charging technology to enable you to charge regardless of the position of your device. At a cost, of course.
The Base Station Pro is a whopping two times the price of the standard Base Station. Despite the price, you will actually charge slower on the Pro compared to other Base Stations. With the exception of the iPhone, you are stuck with 5W charging for any other device, the slowest standard speed.
Accessories might dash your wireless charging dreams
Some of you might have accessories covering the back of your phone like those phone covers with wallets attached to them. Depending on the thickness of the cover, you might not be able to charge your phone through it.
I have a detachable finger ring on the back of my phone, one of those you put your finger through so your phone doesn't fall onto your face. Even though the finger ring doesn't affect the thickness of my cover, the metal material disrupts the charging connection and I was not able to charge with it on. I have to detach it each time, making the amount of work the same as attaching a cable.
Of course, this isn't any fault of NOMAD and is simply how wireless chargers work at the moment. But this is something to note if you have phone accessories that you absolutely can't do without.
Conclusion
Most of the comments I've made is more on wireless charging rather than NOMAD's Base Station.
I think there is little debate that the Base Station gets full marks in both design and quality. This isn't subjective. If you are already decided on wireless charging, then you'll be unlikely to find a better one than the NOMAD Base Station.
Additional Images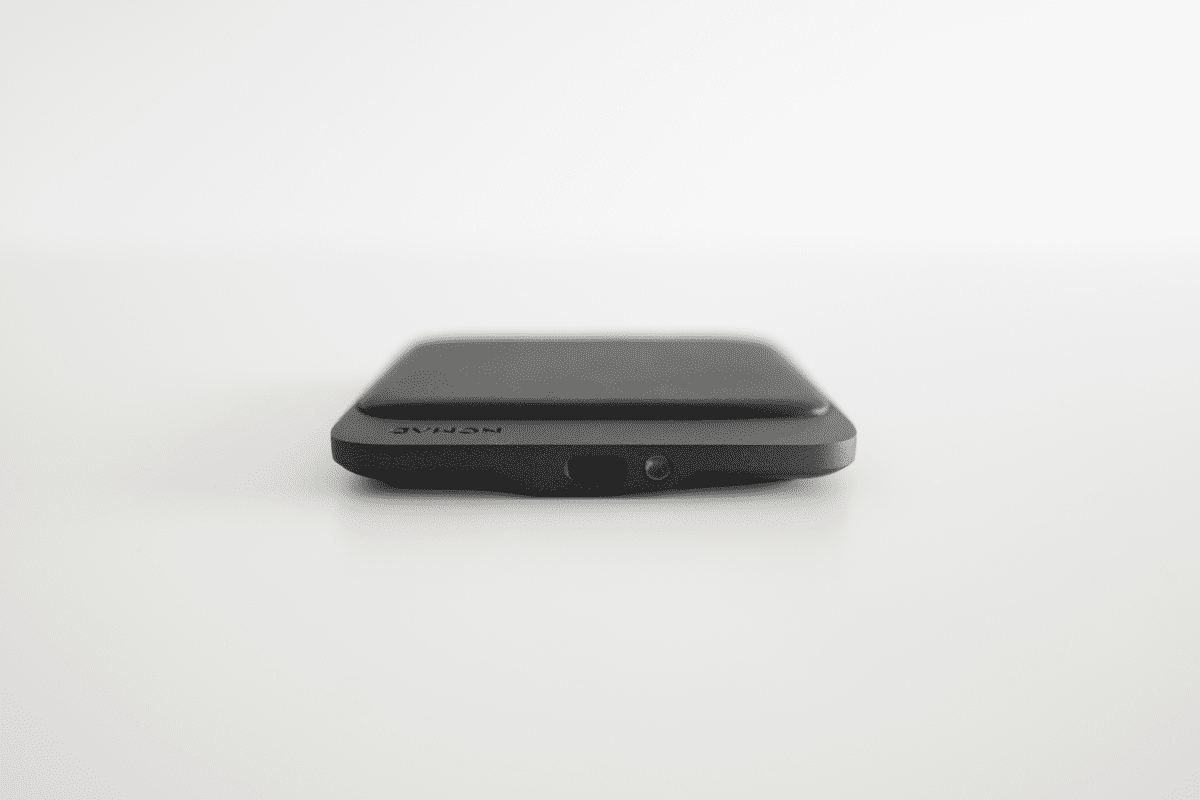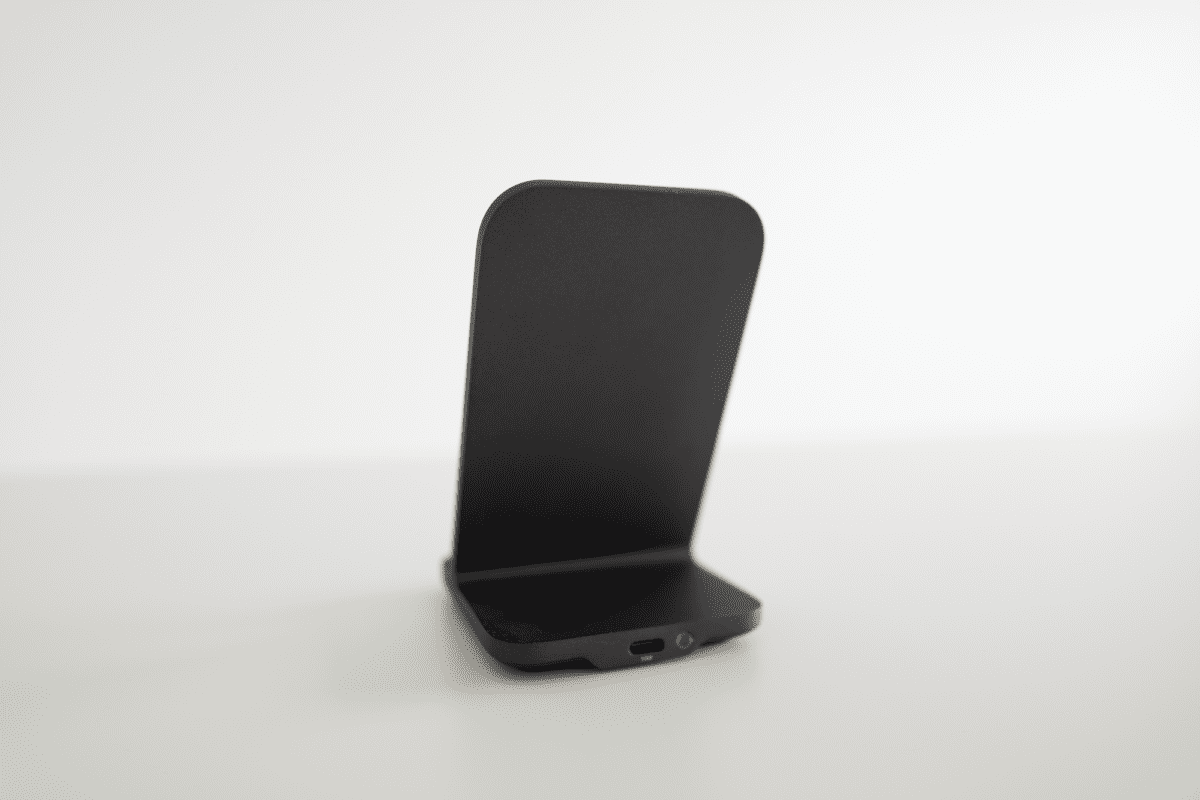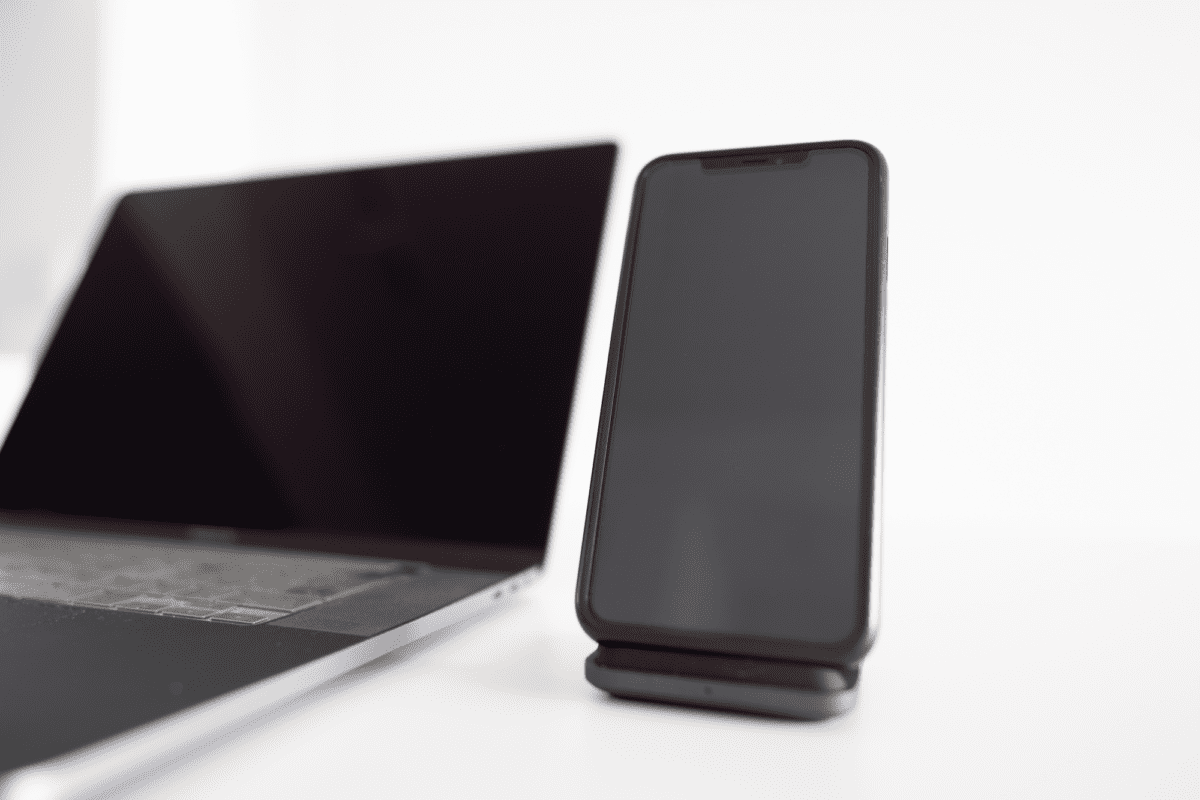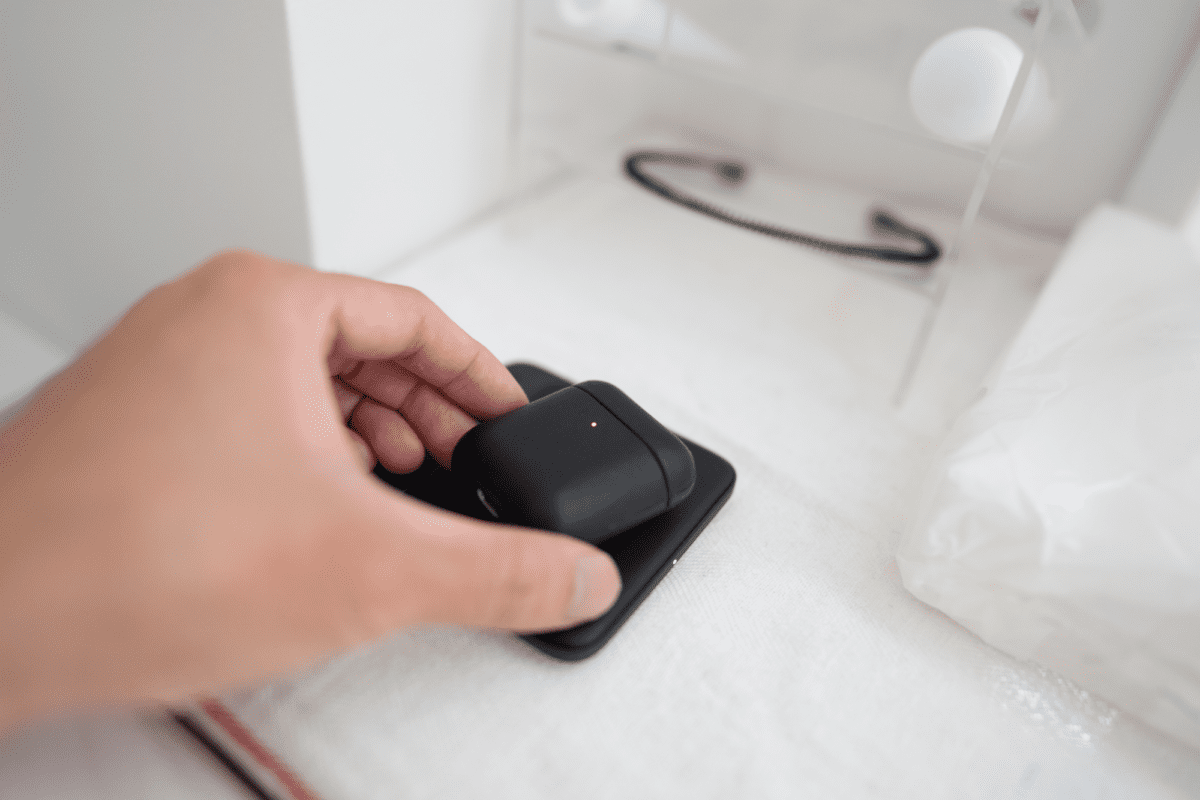 Like this review? See all of my in-depth reviews.
Also, consider supporting me by being a Patreon. Every cent given will go back into improving the content of this website.