This website is made possible by readers. I may earn a small commission when you buy through the links in this article at no extra cost to you. Learn more.
Details
Price $200 on tombihn.com
Dimensions 15.9″ (h) x 12.8″ (w) x 7.5″ (d) / 405 (h) x 325 (w) x 190 (d) mm
Weight 2.1 lbs / 935 g
Capacity 21 L
Made in USA
Overview
Unlike brands like GORUCK or Able Carry which have more purpose-driven designs, TOM BIHN seems to have a bag for every single use case you can think of.
The Cambiata is a backpack with a shoulder sling so you can double it as a messenger bag. Owners of the TOM BIHN Aeronaut or Techonaut should find this feature familiar. The name "Cambiata" is a musical term that refers to the "changing of notes", which aims to reflect this ability.
I rarely need to switch between modes but don't mind the ability to do so. So, we will see how the Cambiata works as my everyday carry.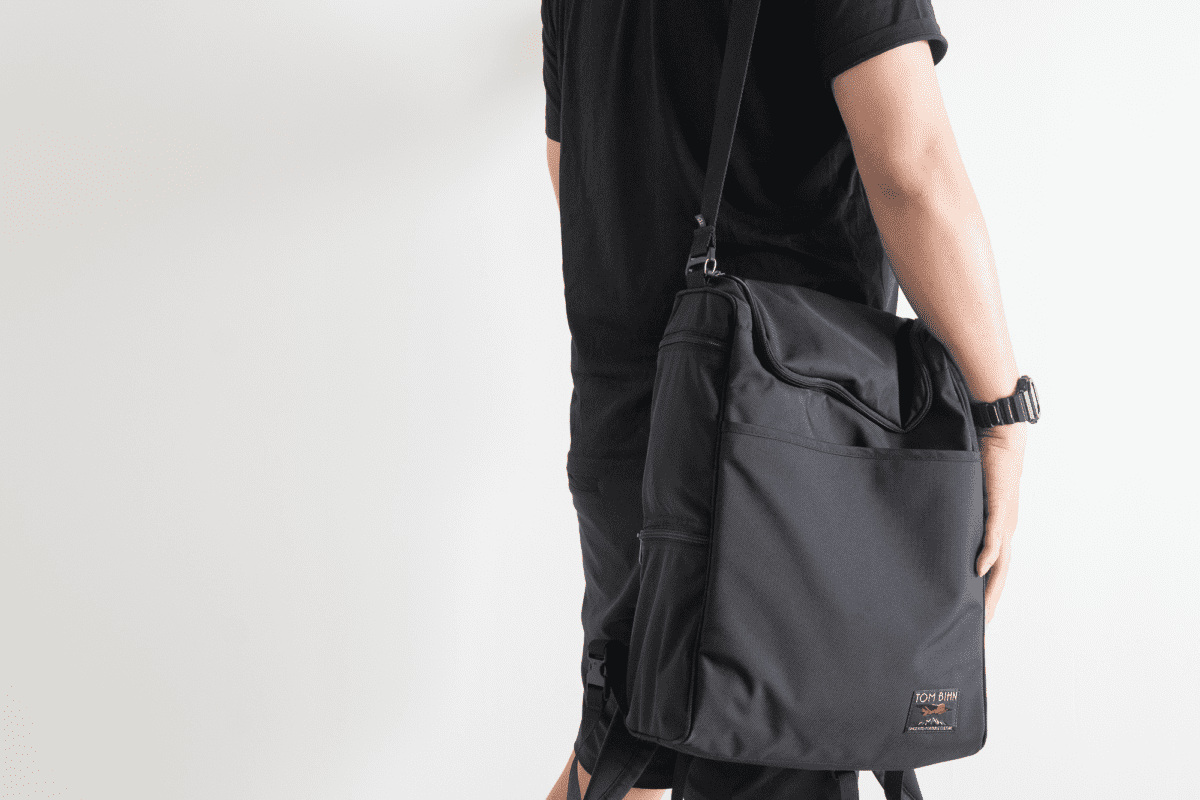 Style
As much as I love TOM BIHN and what they stand for, I often call out their designs.
In the world of minimalist, sleek backpacks, TOM BIHN bags can come across as dorky. TOM BIHN's Design Lab has produced some better-looking packs, like the TOM BIHN Shadow Guide Backpack. But unfortunately, the Cambiata brings it back into the dad-bag territory.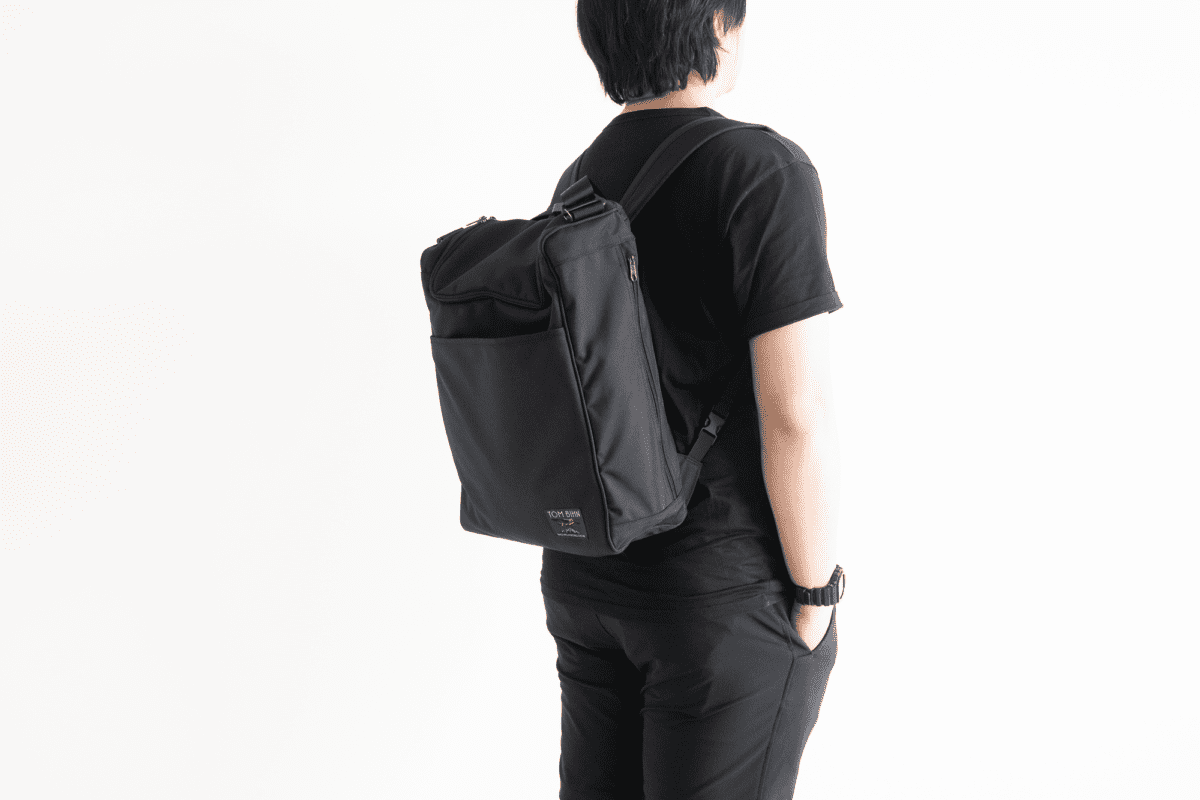 It is perhaps the oblong shape that reminds me a little of a randoseru, a traditional backpack worn by Japanese school kids. The top zipper, which can be seen from the front, and the open slot that goes across the front aren't something you'll see on sleeker backpacks.
As with most TOM BIHN products, it comes in multiple colors; ten to be exact. The one I am reviewing is the Black Ballistic/Zest 200 version, the only externally black option available at the time of the review.
It is interesting to note that the interior of the laptop compartment is gray, regardless of the zest colorway, due to it being a different material.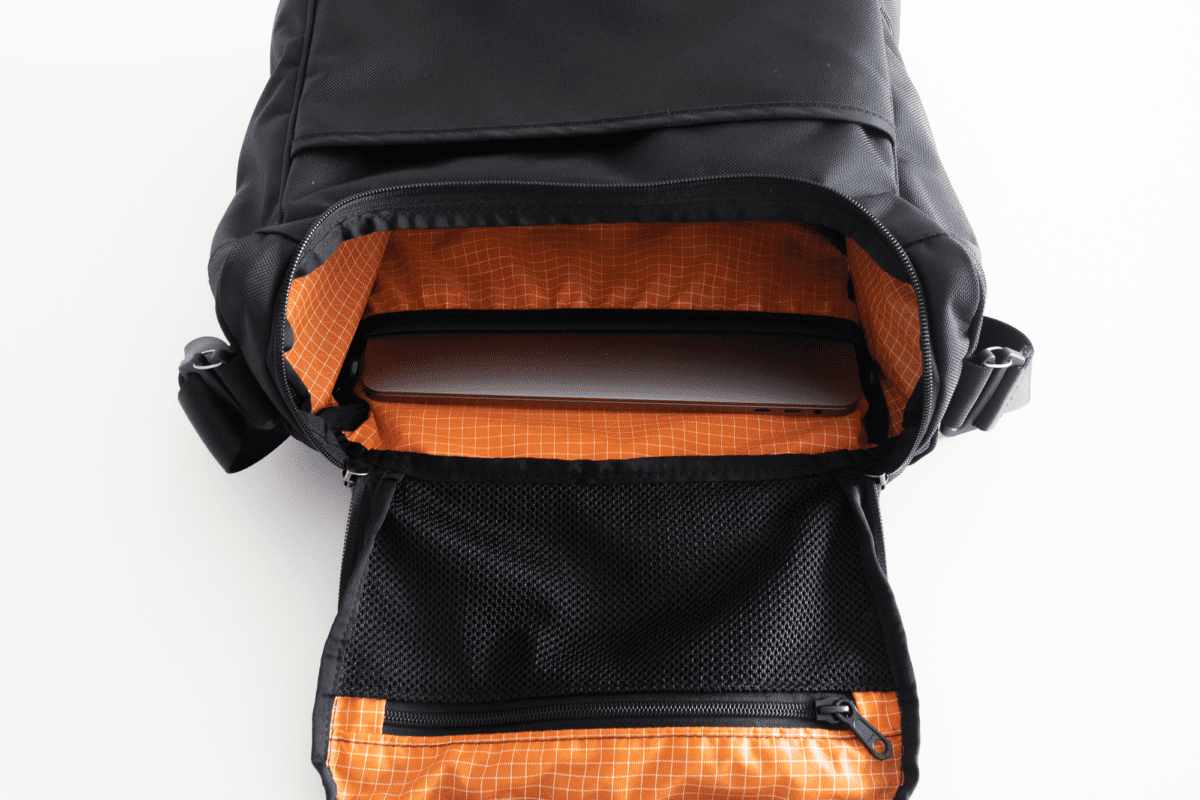 Accommodating two methods of carrying also means it won't look perfect if you just need one. While you can hide the shoulder straps, the clips at the bottom corners of the bag stick out like sore thumbs. The detachable shoulder straps are prettier to work with. Removing them will just leave too subtle loops on the top two corners.
Unlike Design Lab versions of TOM BIHN bags, you get a regular brand tag on the Cambiata. I personally like the TOM BIHN brand tag, but it does give a retro feel that makes the backpack less sleek than it already is.
But no one likes ads, so I got rid of them. If my articles helped you, I ask for your support so I can continue to provide unbiased reviews and recommendations. Every cent donated through Patreon will go into improving the quality of this site.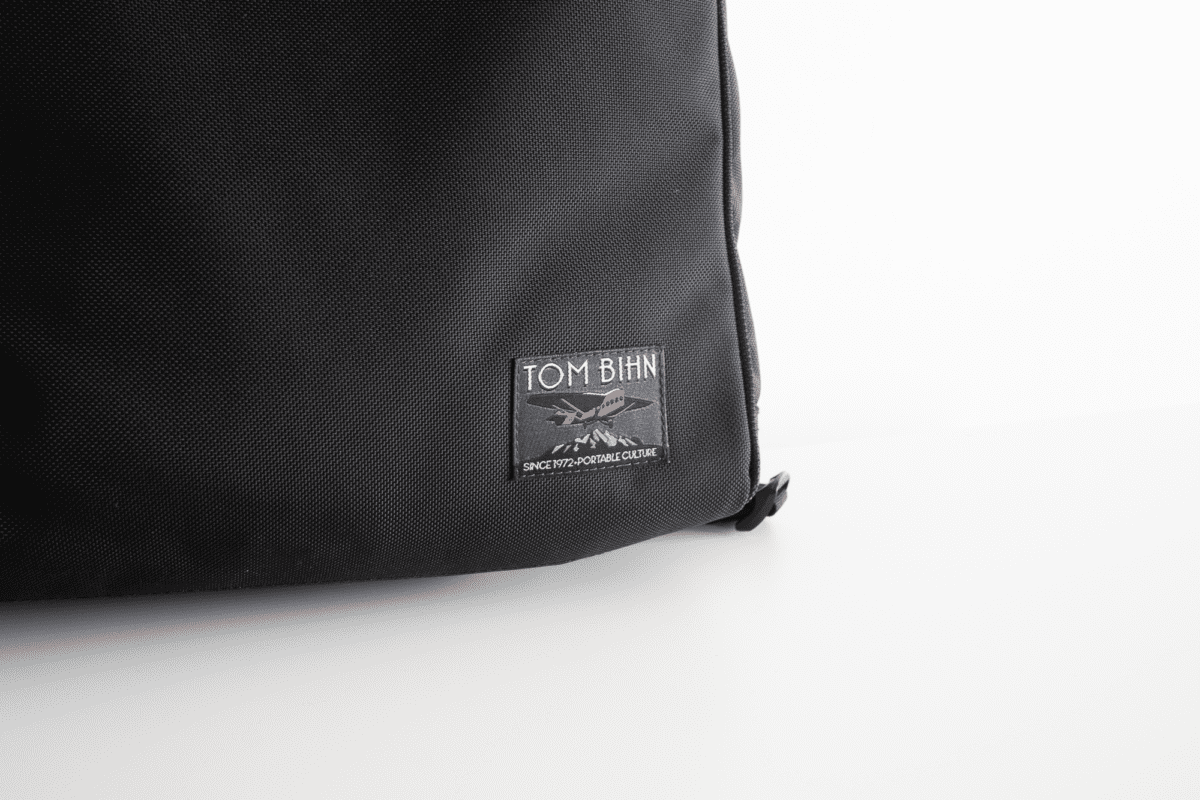 Apart from my complaints, the Cambiata is exactly how you would imagine a TOM BIHN bag would look and strangely a look only they can pull off. For better or for worse.
Material
TOM BIHN has stuck to the same few materials that have proved their worth over the decades. Some might like to experiment with different fabrics, but if something isn't broken, I see no reason to try to change it.
The ballistic nylon that TOM BIHN uses has been proven to be durable and tough. Most of my TOM BIHN bags use this material and none of failed me so far. I don't think durability will ever be a concern when you buy TOM BIHN.
TOM BIHN usually offers the lighter halcyon version alongside ballistic nylon, but that does not seem to be an option with the Cambiata. This is probably because lighter materials will not significantly improve the experience of a pack this size.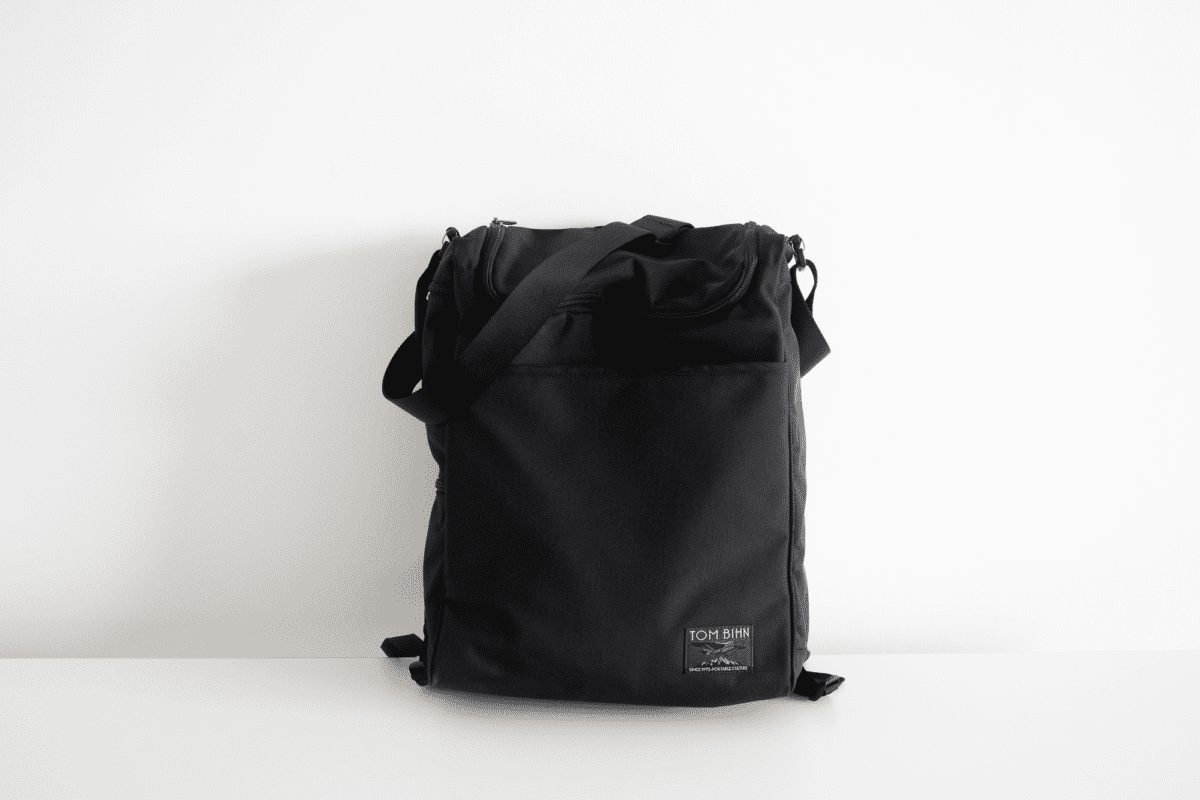 It is interesting to note that the lining of the laptop compartment uses 100d piscine, the same material that lines the laptop compartment of the TOM BIHN Techonaut, instead of 200d halcyon or 210d cerylon depending on the option you chose.
The main reason for this is weight savings in exchange for some durability. The inside of your laptop compartment isn't going to see much abrasion. The fabric has to be soft and weigh as light as possible, which the 100d piscine does.
Usage
Given the style of the bag, I was apprehensive that I would use it much. But the design of the pockets turned out to be the biggest pull for me. I often head out to nearby cafes to write and rather than some of my more decked-out backpacks, I prefer something no-frills that I can grab and go.
The Cambiata does this perfectly, starting with its capacity. It has the perfect capacity for this very use case—a laptop, water bottle, electronics pouch, sometimes an umbrella is really all I need.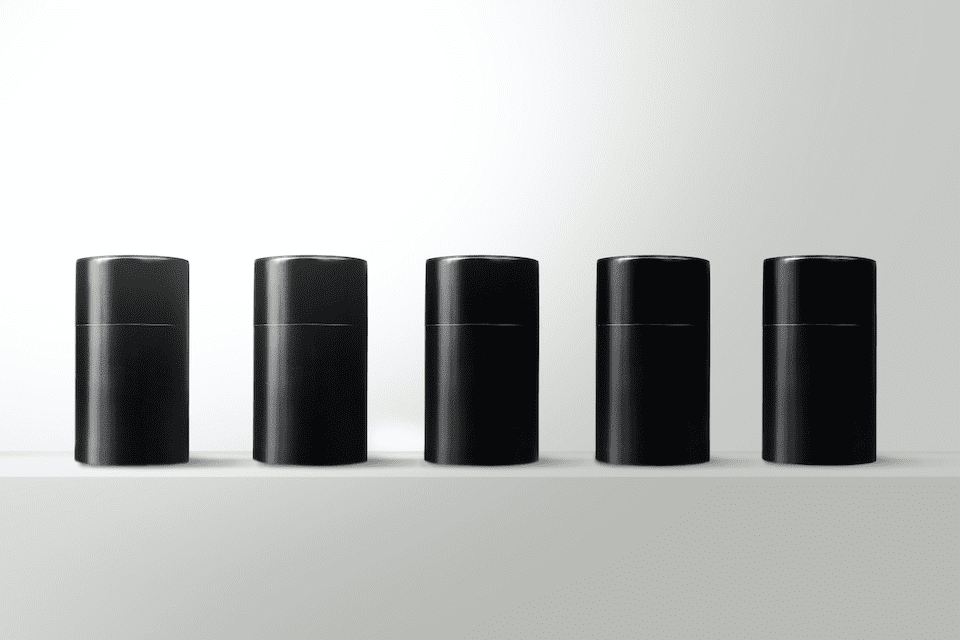 I found a 100 year old company that would create these heirloom quality canisters for me. They are handmade and will keep your tea leaves, coffee beans or anything that you need dry for years to come.
or read review
Laptop compartment
The dedicated laptop compartment is well padded on both sides. While the padding gives it some structure, it lacks the rigidness of a frame sheet.
It fits my 16-inch MacBook Pro with no room to spare. There is no difficulty closing the compartment but you would not be able to use it with a laptop case like the TOM BIHN Cache. You will also not be able to slide your laptop in with just one hand. You have to kinda wiggle it in. In other words, a 16-inch laptop is the maximum-sized laptop for this bag.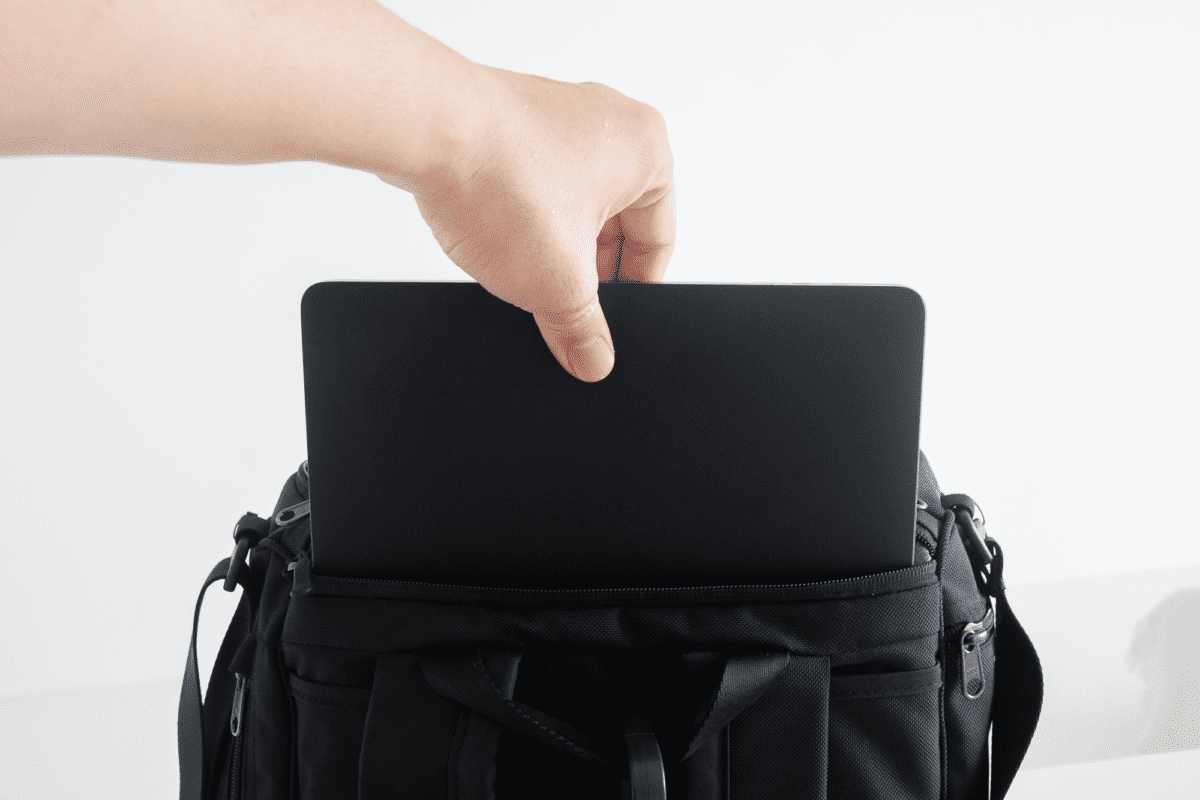 As a digital nomad, I have a work-issued computer. If you look at porn on it, things can get awkward with IT. Sometimes there is a need to carry two laptops.
The Cambiata has got you covered with another sleeve in the main compartment. TOM BIHN recommends a laptop cover like the TOM BIHN Cache when using it. But I feel that the padding of the dedicated laptop compartment and the contents of the main compartment are enough.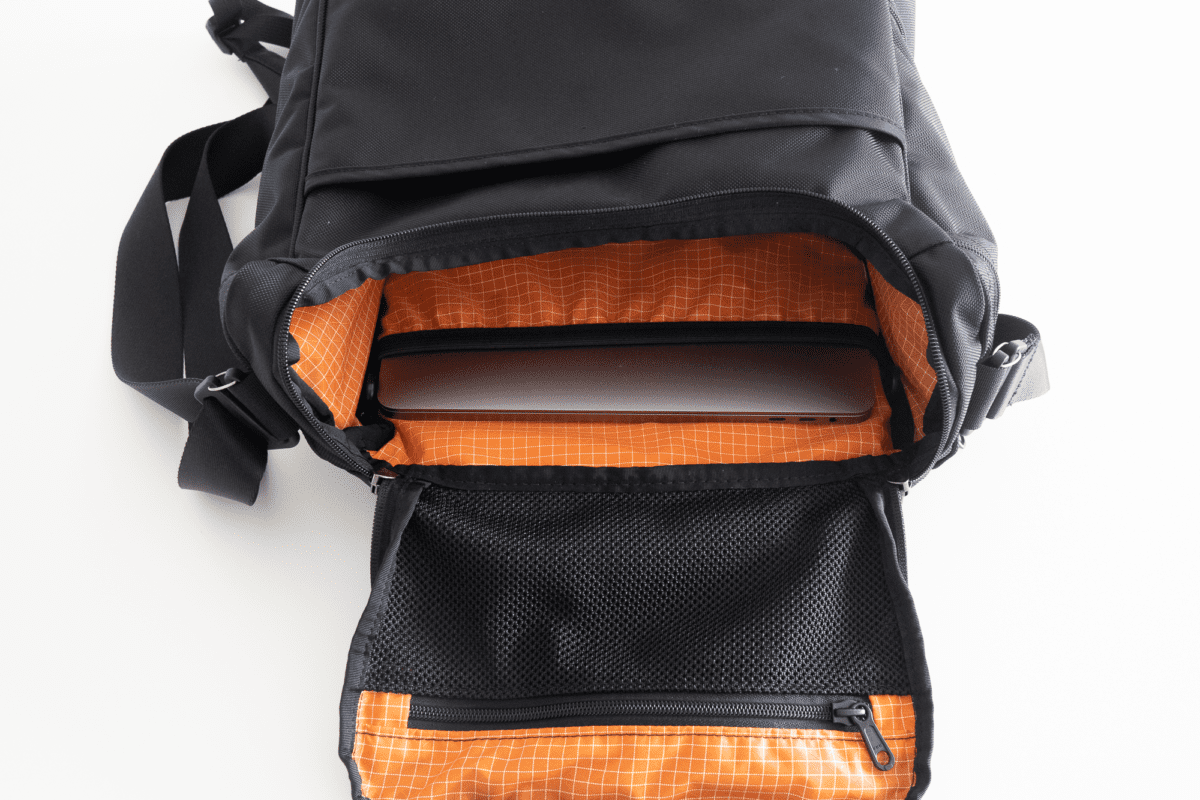 Side pockets
On the wearer's right, there is a full-length vertically-zippered pocket that works for a water bottle or umbrella. Since these completely zip up, condensation from your water bottle or wet umbrellas will wet the interior of the pocket. However, these are water-resistant interiors, so you don't have to worry about them wetting the rest of your content.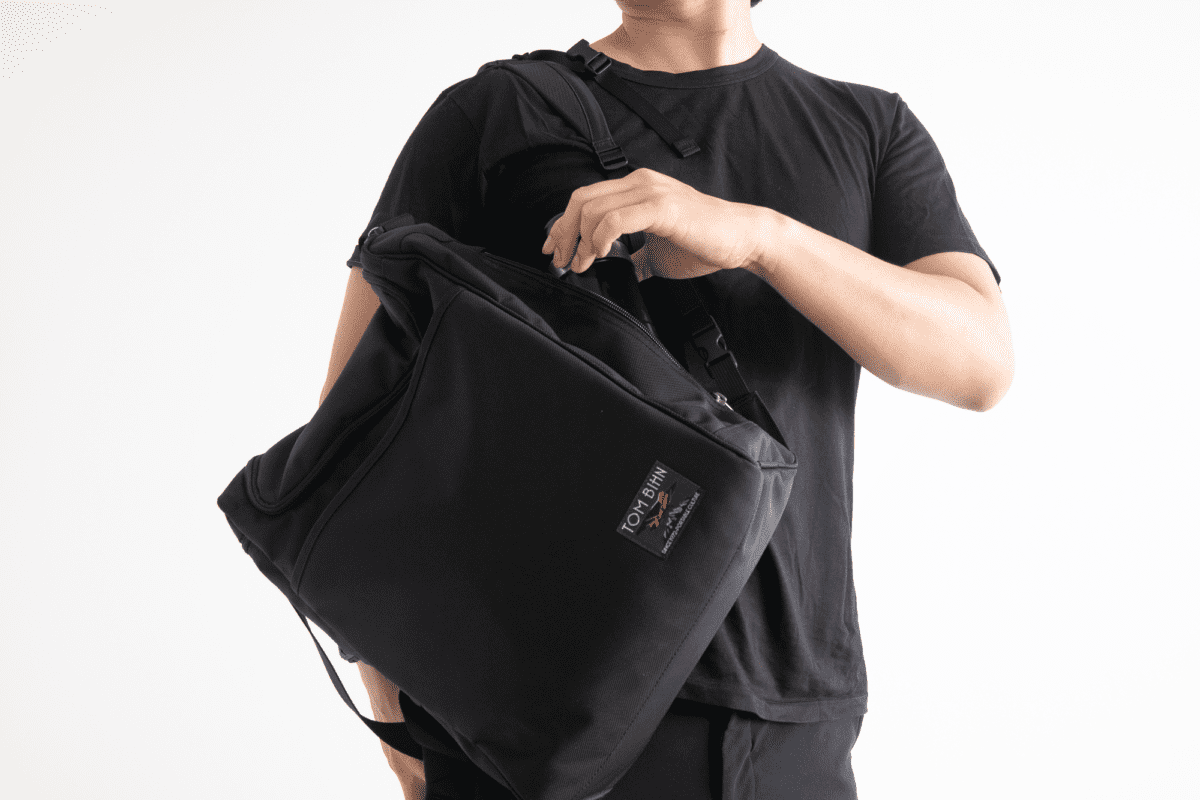 I would love to see them implement a mesh that comes between the two sizes of the opening like the Aer Travel Pack has. It will allow the contents to dry out and accommodate larger bottles.
On the left, there are two evenly-sized pockets, perfect for quick access items. I have my AirPods Pro in the top one most of the time.
Main compartment
The main compartment is accessed via the top, three-sided, "bucket-style" opening. I would have preferred this to be a straight zipper. Unzipping three sides just takes more work.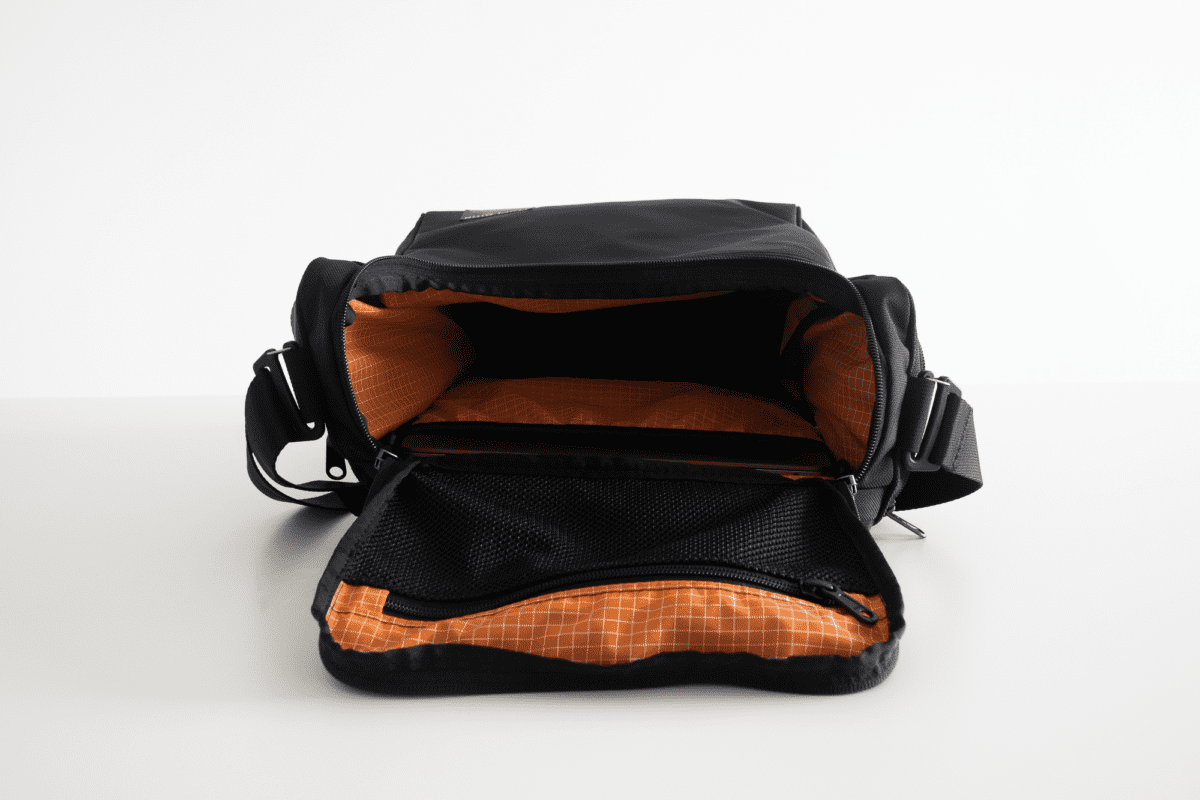 If you are worried about pickpockets, then you might want to use the zippered mesh pocket on the underside of the top flap. It is big enough for a passport. Although if you stuff this pack fully, it will likely bend this pocket.
Straps
Given the number of things you are meant to carry with the Cambiata, the included strap is comfortable enough for me. If you want something more comfortable, you can consider adding a TOM BIHN Absolute Shoulder Strap.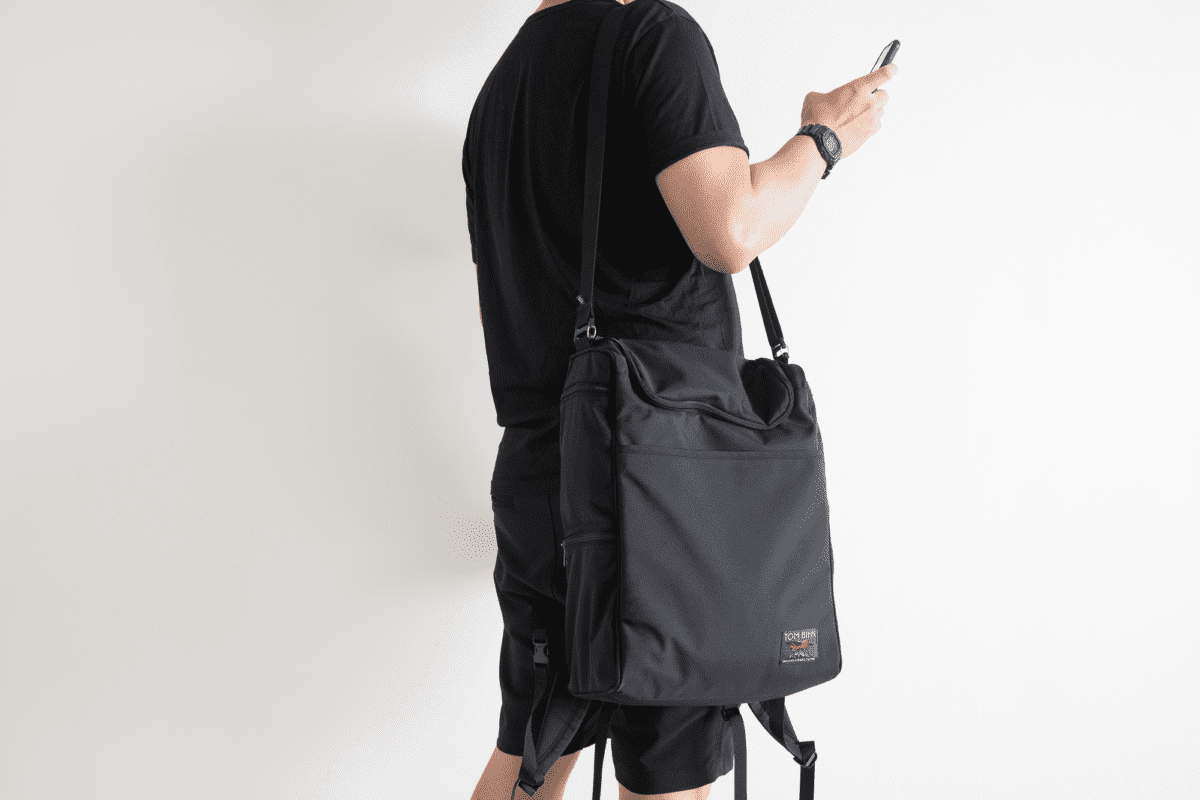 The included strap is long enough for you to sling on one shoulder or across your body.
The straps can be removed via the gatekeeper clips if you just want to rock it in backpack mode only. The shoulder straps, however, can't be removed but you can detach the bottom and tuck them into the back open slot.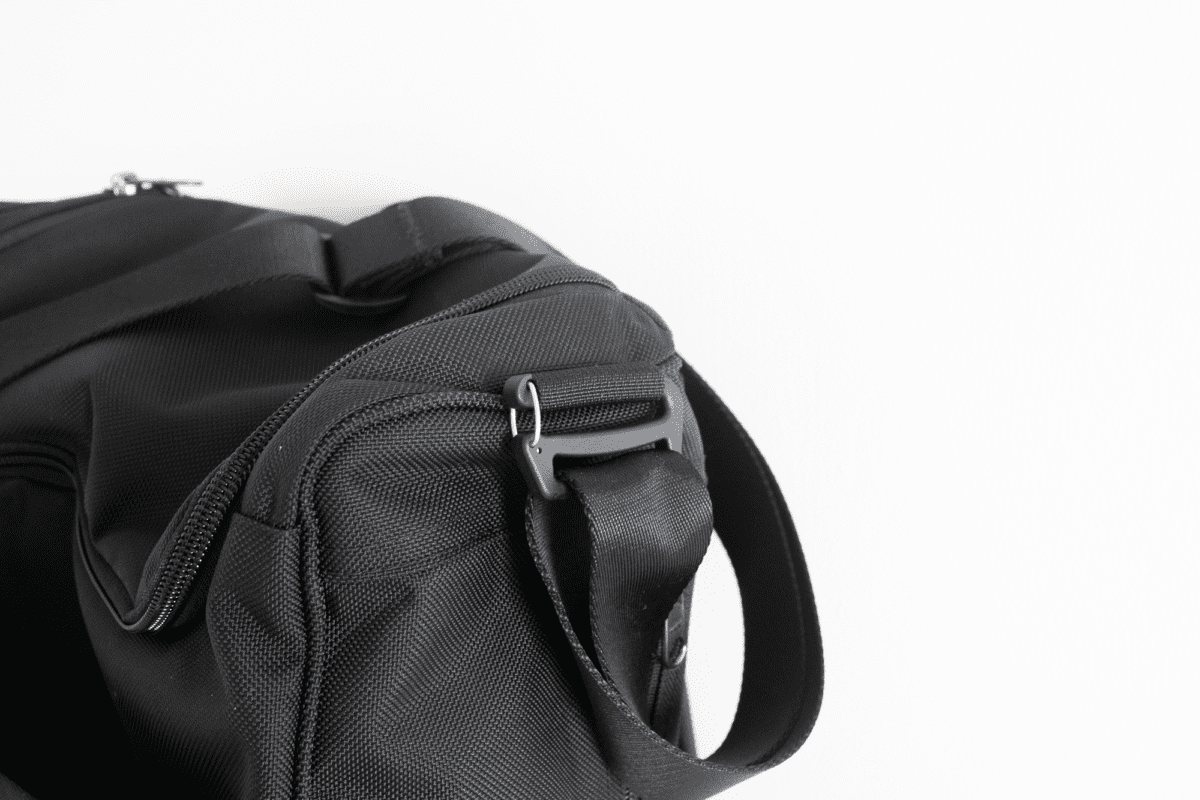 Open slots on the front and back
Although I am not sure exactly how I will use them right now, there are full-width open slots in the front and back of the bag. The slot is taller on the back than on the front. The back looks fine for documents or a magazine. However, the front seems more susceptible to pickpockets. I would probably put low-value quick-access accessories here like a handkerchief and eco bag.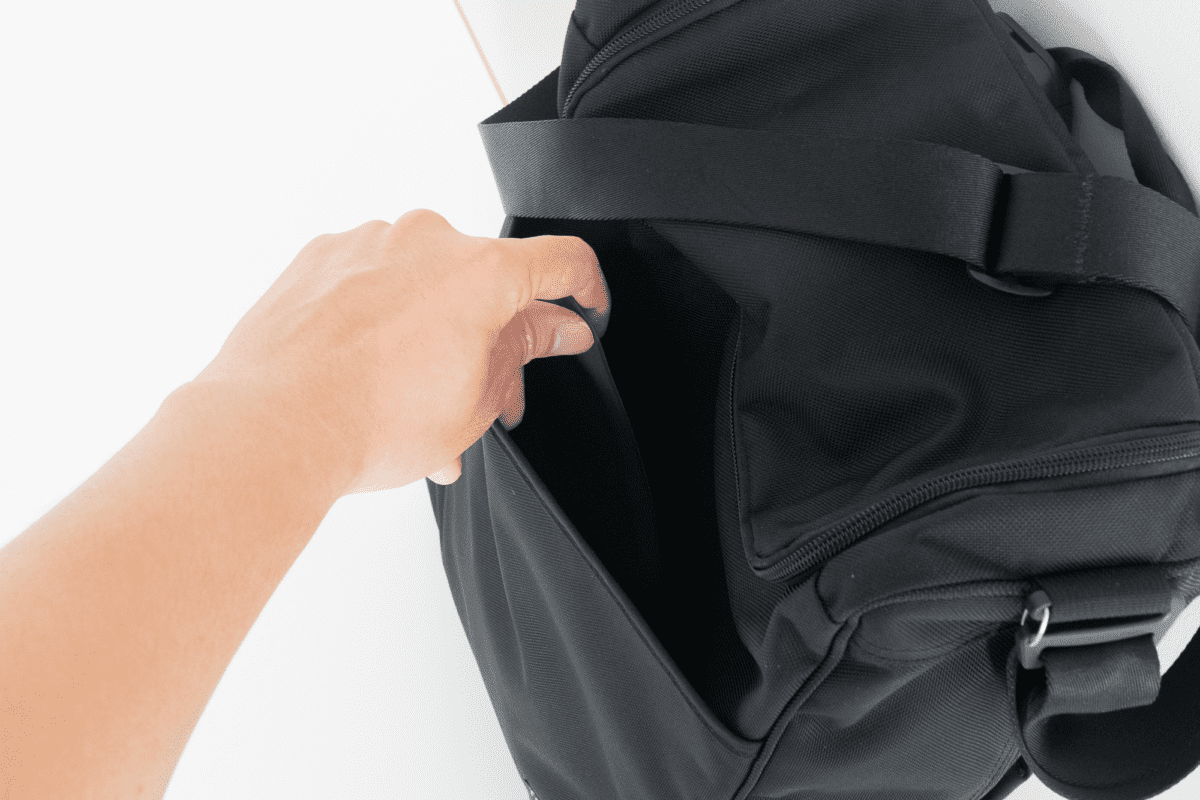 Back panel
One thing to note is that this bag does not come with a mesh back panel, so it can get hot. That said, this bag was designed as a commuter and urban pack, so it shouldn't be on your back for long lengths of time.
Conclusion
The Cambiata is one of those bags that makes TOM BIHN who they are. With an in-house manufacturing arm, they are able to take on use cases that other brands might not have the ability to. If you happen to be the segment of users that this bag is made for, TOM BIHN might be your only choice.
However, if you are looking for a more general bag that fulfills multiple roles, you might prefer the TOM BIHN Synik or TOM BIHN Techonaut.
Additional Images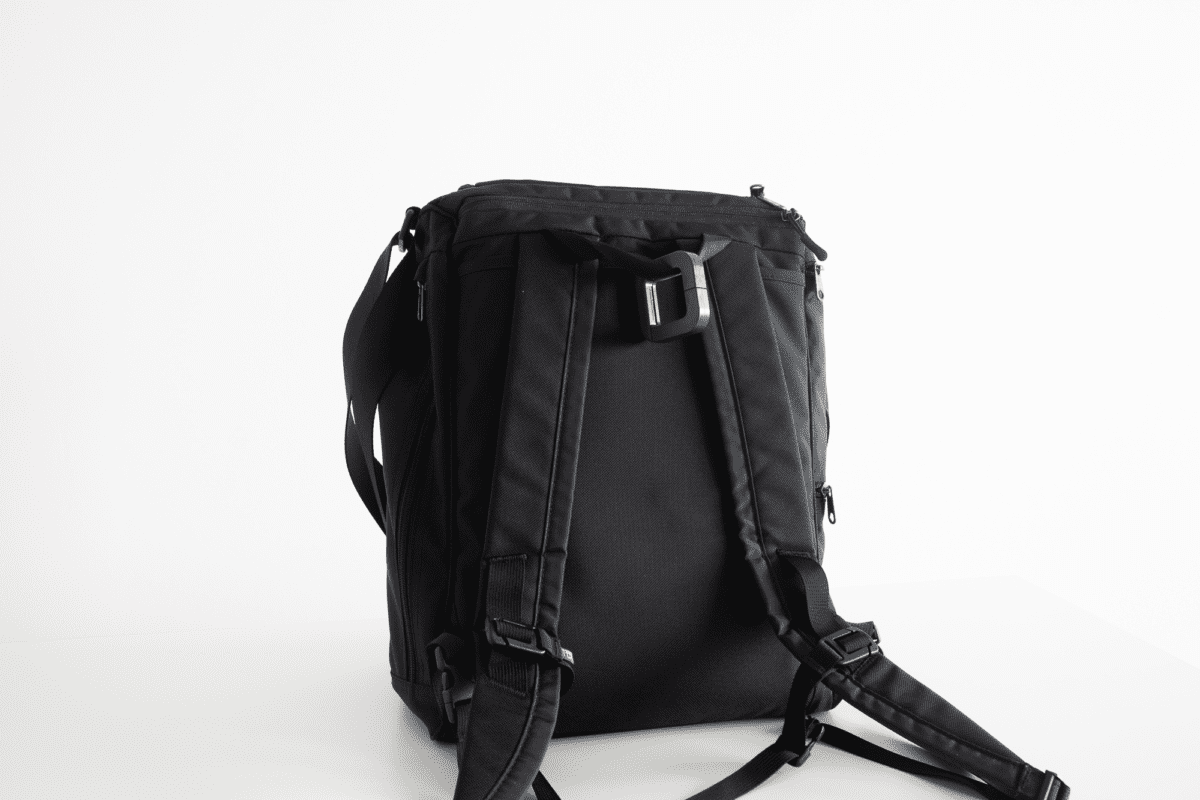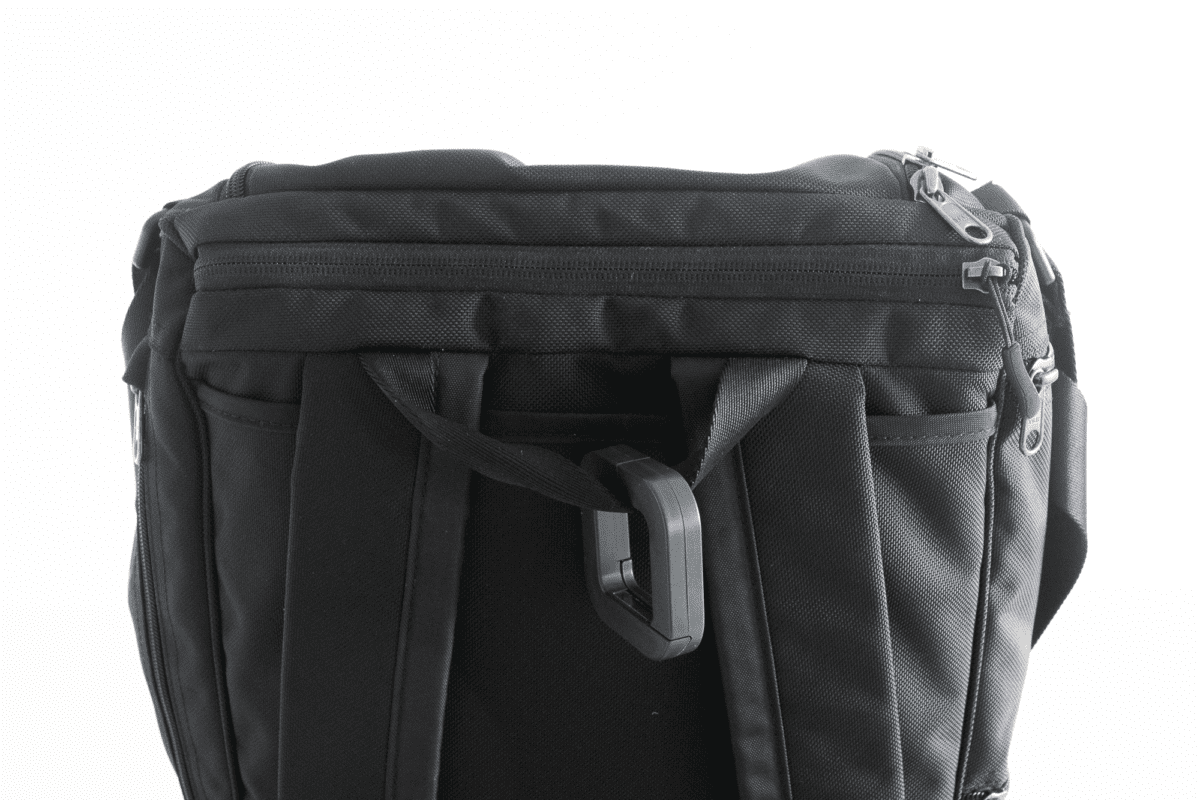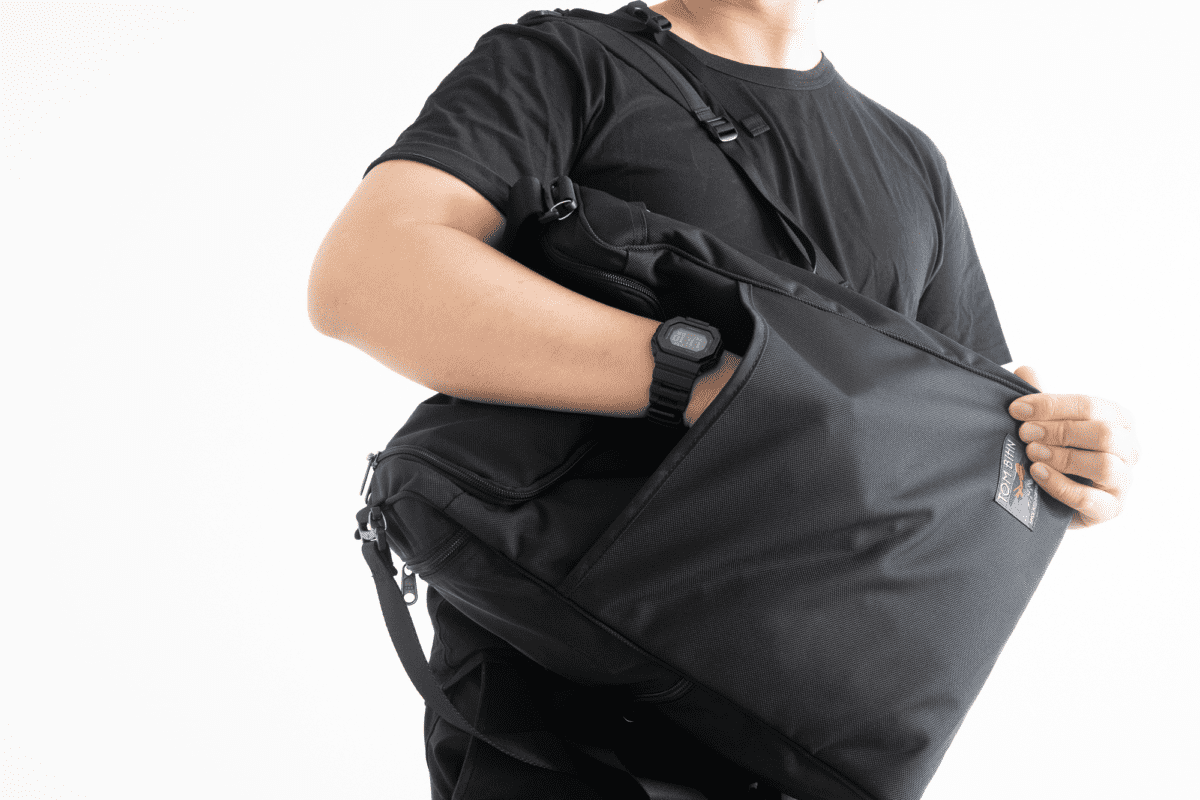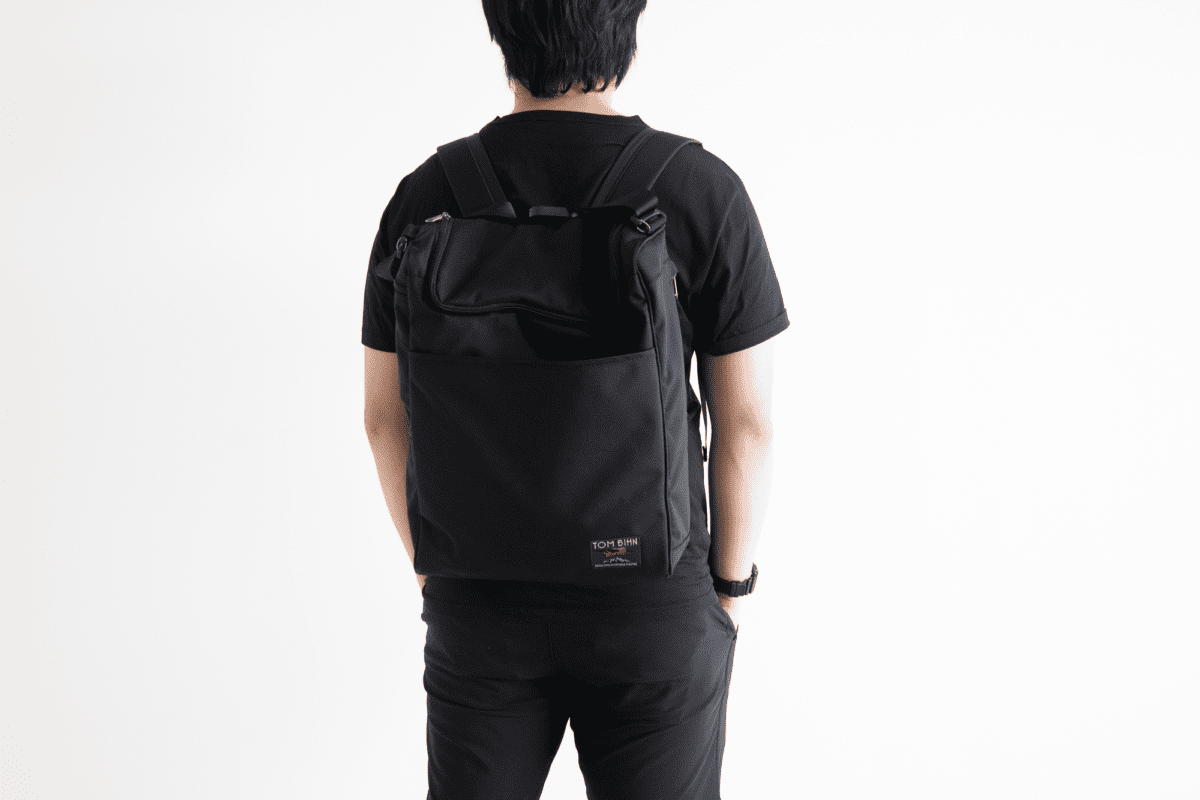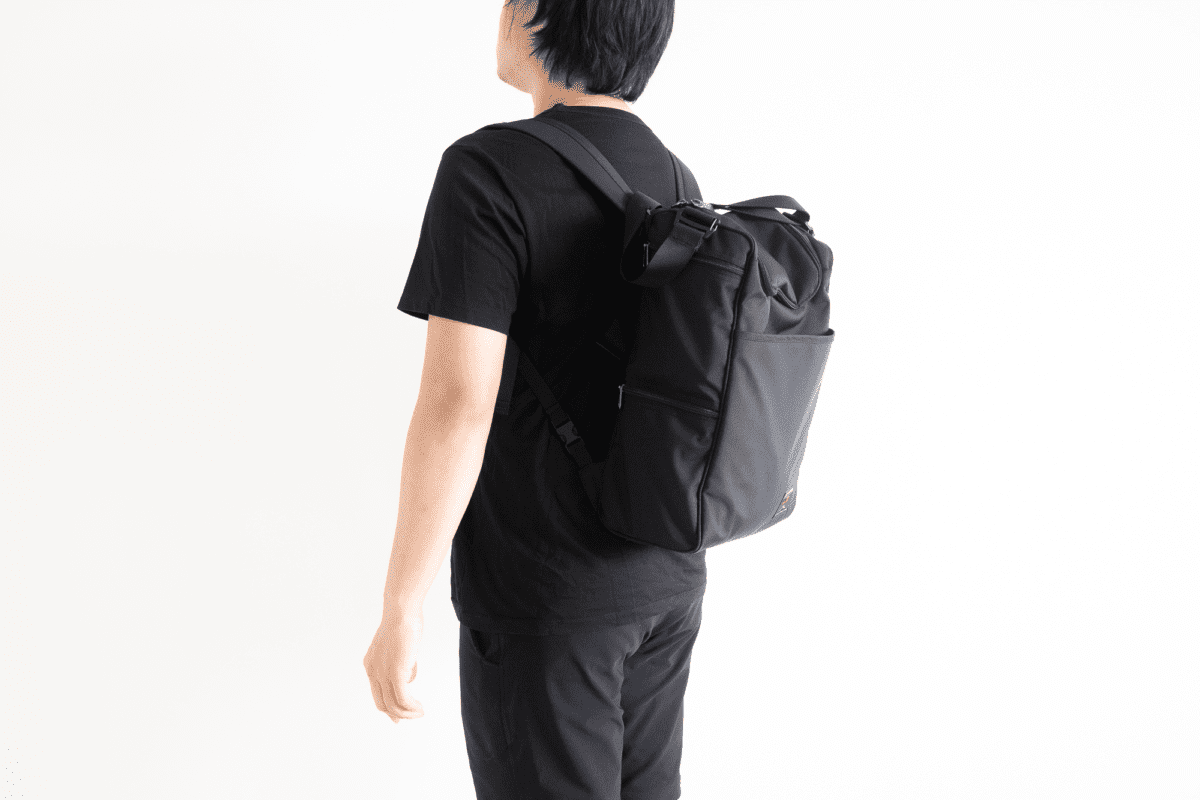 Like this review? See all of my in-depth reviews.
Also, consider supporting me by being a Patreon. Every cent given will go back into improving the content of this website.
Tagged backpack bag ballistic nylon halcyon review sling bag tom bihn