This website is made possible by readers. I may earn a small commission when you buy through the links in this article at no extra cost to you. Learn more.
I've been wearing the GORUCK I/O Cross Trainers every chance I had for the past month, and these are some of the few footwear out there that I can live with if I could own just one pair of shoes.
Details
Price $135 on goruck.com
Weight 1.63 LBS (Size 9)
Dimensions 12″L x 4.5″W x 4.6″H (Size 9)
Made in Vietnam
Overview
Along my journey of running this website, there are a few brands that I've formed a deep connection with. With the people, the culture, the products. You'll see these products appearing more frequently, simply because I love them and have included them as part of my life. TOM BIHN, Airinum, and Outlier are some of the names you'll see over and over again even after my initial review.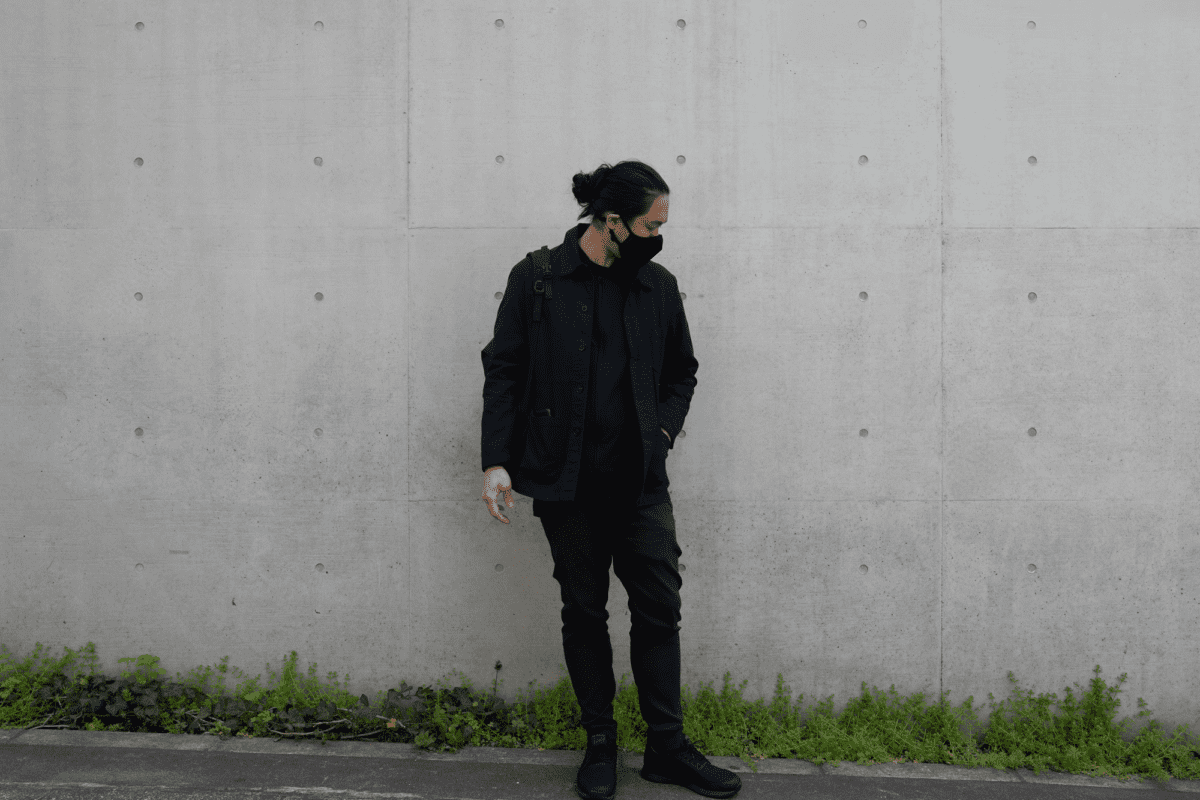 GORUCK is also one of the brands that I've gone through thick and thin with. From taking the GORUCK GR2 to Vietnam to using the GORUCK Wire Dopp Kit every day as part of my digital nomad arsenal to wearing the GORUCK MACV-1 almost every day of the last two seasons, I've got the hang of what the GORUCK culture is all about. Short of doing the GORUCK Selection, that is.
While I love the GORUCK MACV-1, boots aren't the best footwear to just slip on during warmer seasons. So I've been looking forward to a pair of shoes I could wear for all the times that the GORUCK MACV-1 seemed a little much.
Needless to say, I've been putting quite a bit of wear in them, albeit not for travel given the current situation. Here are some of my thoughts on the shoes; TL:DR: I like them.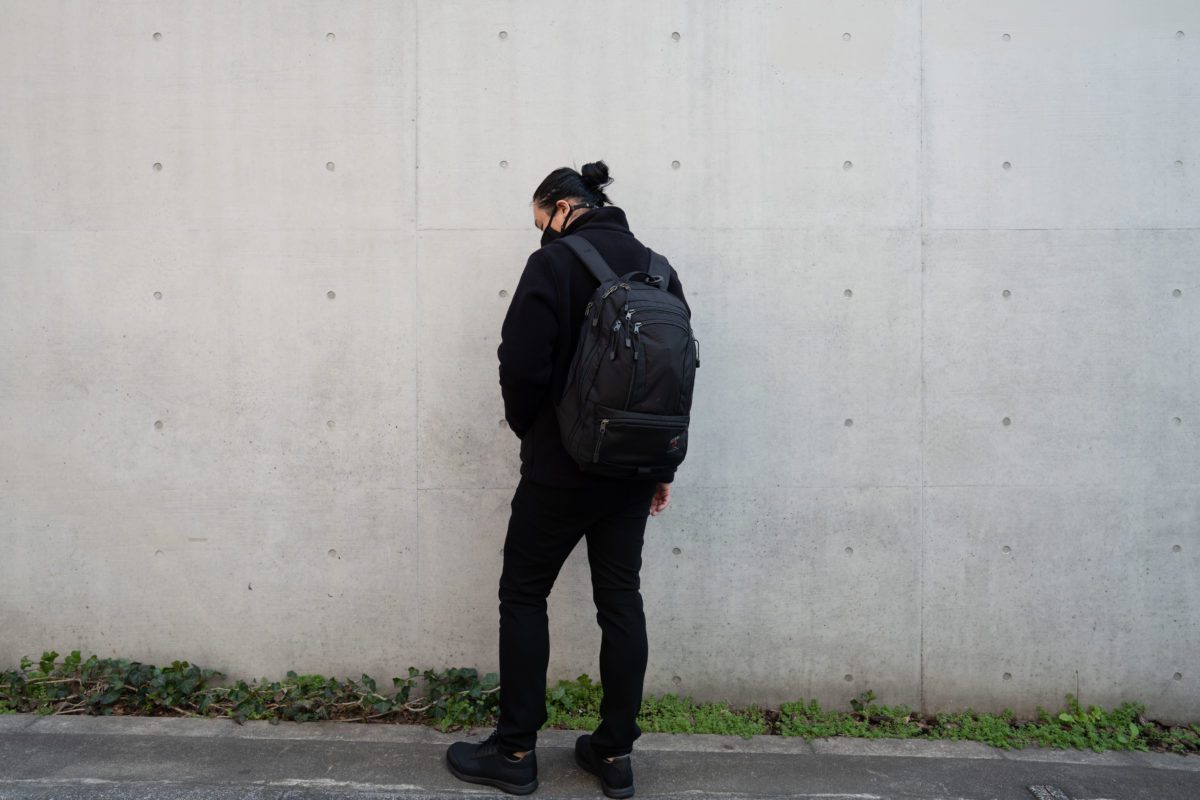 Style
I'll start by upfront saying that the GORUCK I/O Cross Trainers aren't the most stylish shoes you can find. They are just simply not designed to be fashion-forward. Like most GORUCK products, they are designed to be utilitarian and hella durable.
That said, they aren't ugly at all. There are two styles for the GORUCK I/O Cross Trainers, with the choice being between two colors of the sole, a black and a gum color. As a website that reviews all-black products whenever possible, the version with the black sole is what I went for. Even if I wore other colors, there's just some about gum-colored soles that screams middle-aged men's fashion to me.
According to the sizing instructions, GORUCK recommends going half, up to a full size down from the MACV-1. The US 10.5 is what I wear for my MACV-1, which fits me perfectly. I got a US size 10 for the I/O Cross Trainers.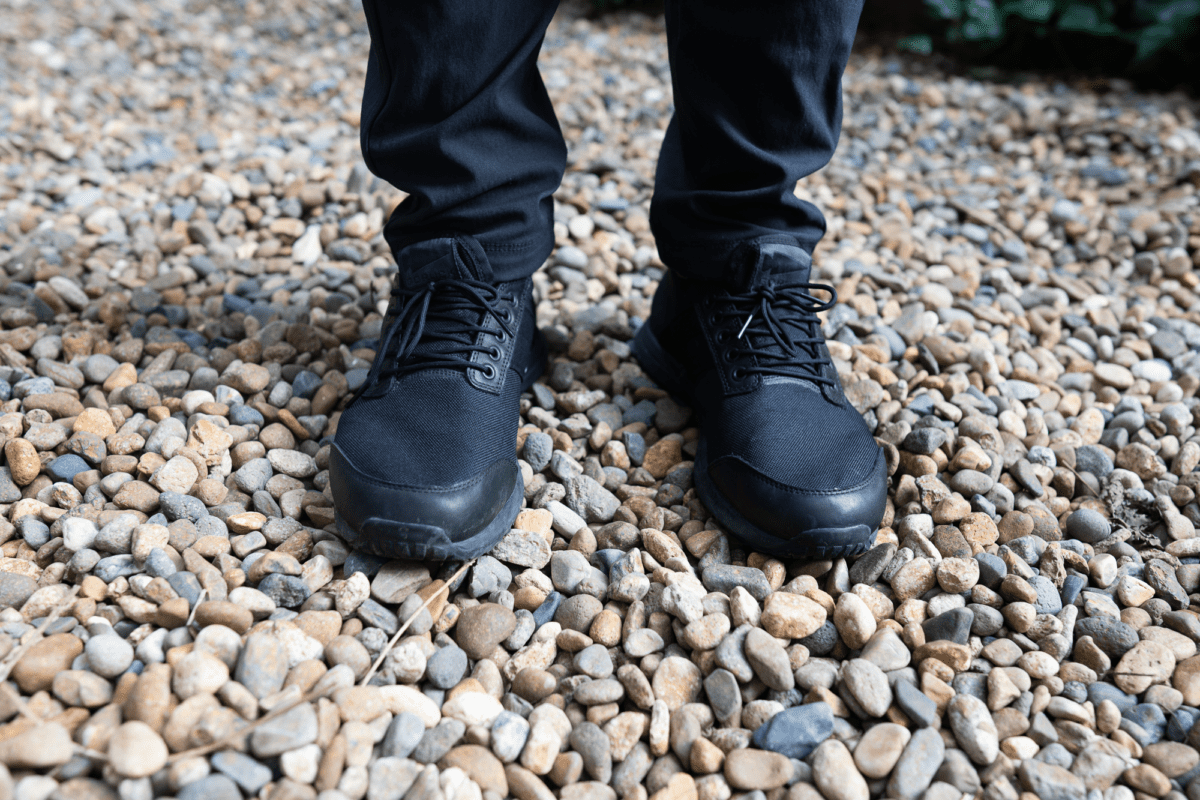 The size 10 was, as expected (GORUCK advised me to get the US 9.5, but it wasn't available at the time), a little spacious, but not too loose that I would exchange it or wear it less often. Based on this, I would recommend going a full size down from the MACV-1 (not half).
They look good with or without socks. And since I've turned my entire wardrobe's palette to just one color, the almost-all-black shoe goes well with pretty much anything I have, with the exception of wide-leg pants like the LWC Sport Trouser.
But no one likes ads, so I got rid of them. If my articles helped you, I ask for your support so I can continue to provide unbiased reviews and recommendations. Every cent donated through Patreon will go into improving the quality of this site.
If you noticed that I mentioned "almost all black," that's because the heel counters of the trainers are gray. It's usually fine if it's on the inside, but the gray material spills over the heel tab, interrupting the all-black aesthetics, even just by a little.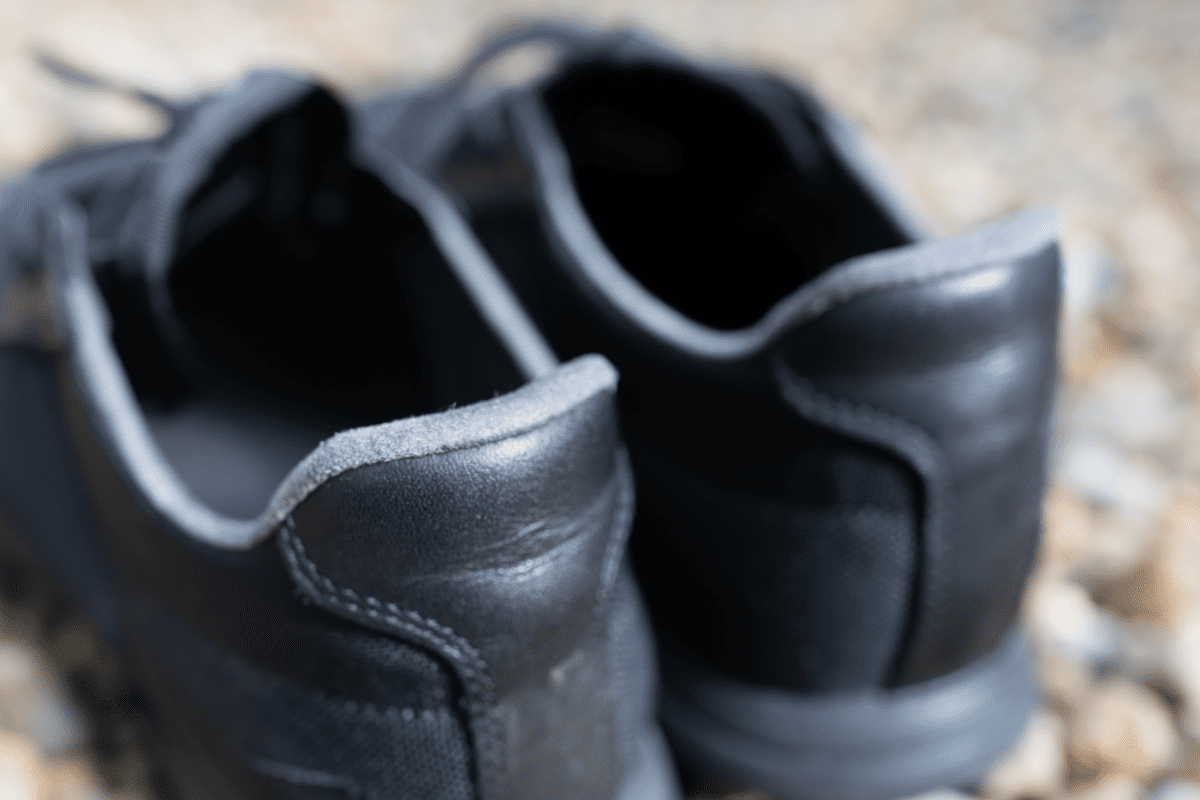 While GORUCK's iconic GR backpacks have absolutely no external branding, they couldn't resist including their brand tag on the tongue of the cross-trainers. The brand tag has been muted down to a tonal black color, so I don't have much of a problem with it despite it being relatively large.
There is also a barely-noticeable embroidered arrowhead logo on the outside facing upper, near the heel. For a limited time, you were also able to choose to emboss an American flag symbol on the heel tab, but the option was no longer available when I got the shoes.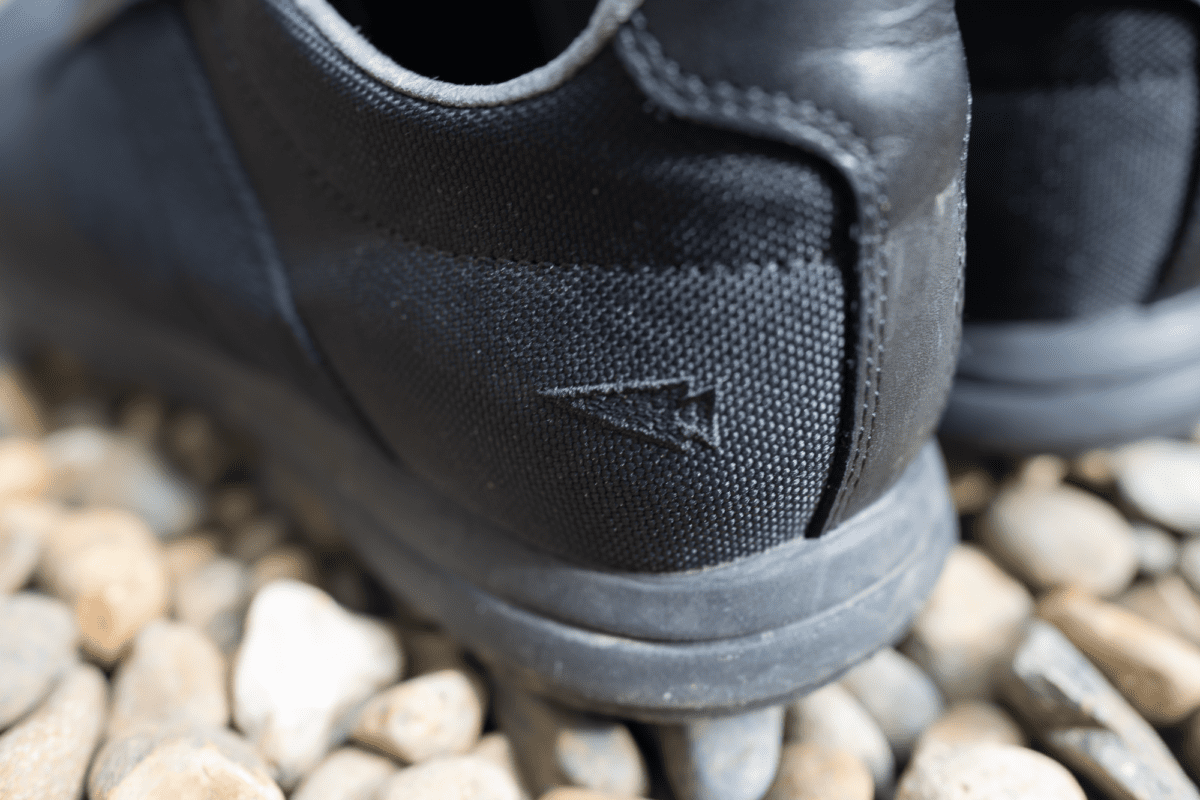 I like the inclusion of the leather accents at the toe cap, eye stay, and heel tab, which gives it a slightly more premium feel. A little bit of leather almost always never hurts.
The biggest part that bothers me about the design is the midfoot webbing. It's two stripes of 2-inch engineered knit webbing that go across the middle of the shoe. I know these have a functional purpose, but they just make the shoe look a little like China knockoffs for me.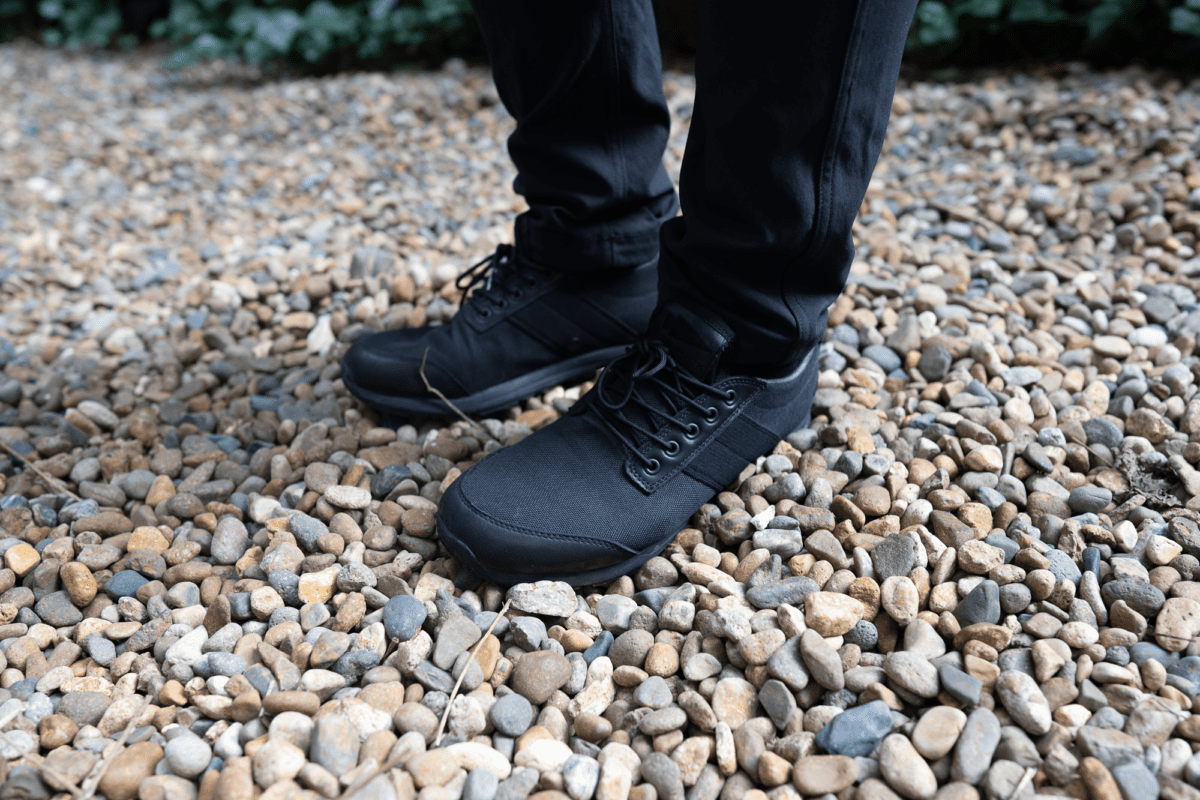 Apart from the webbing, the material of the upper is also not the most common choice for materials. While the durability advantages of the CORDURA are overwhelming, the material causes the shoe to look less sleek than it could be.
Last but not least, the wide toe box gives it a silhouette that is closer to work shoes. This puts it in a different category style-wise as trendy sneakers.
Once again, the GORUCK I/O Cross Trainers is not the most stylish footwear you can get, but that's because durability and performance are the first priority. That said, I have no problems with it being my everyday footwear.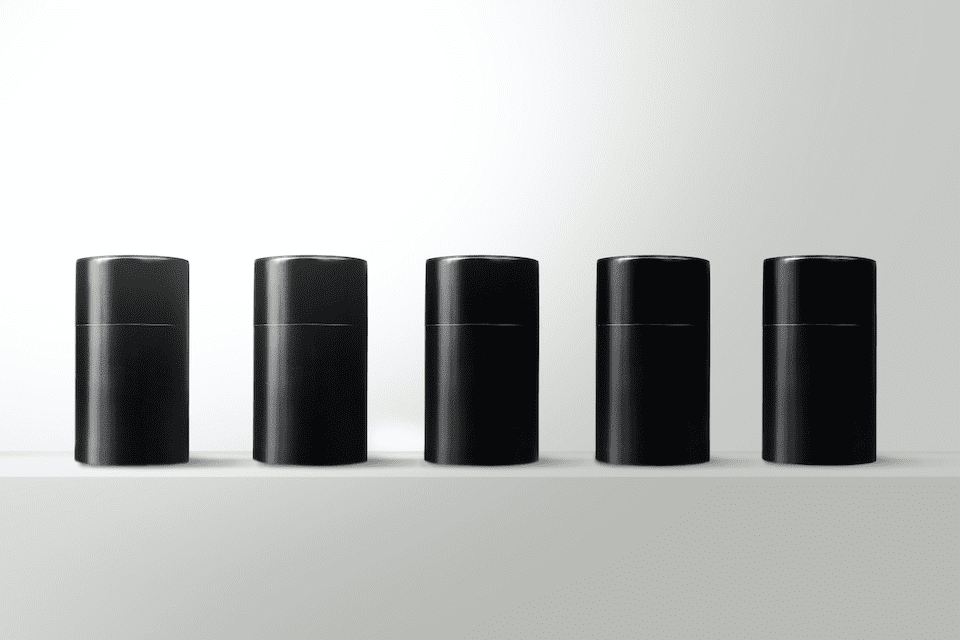 I found a 100 year old company that would create these heirloom quality canisters for me. They are handmade and will keep your tea leaves, coffee beans or anything that you need dry for years to come.
or read review
Material
Special forces grade materials for the GORUCK I/O Cross Trainers
The materials of such a utilitarian shoe are where GORUCK shines for me. As a company started by a former green beret, GORUCK has a reputation for using the best possible materials to make the best quality products. Their products are often over-spec-ed for regular use and would be my first choice when zombies have taken over the world.
Cordura Upper
The upper of the shoe uses a 1000D Cordura. While 1000D Cordura is what is used on GORUCK's backpack, the ones on the shoes utilize polyester instead of nylon, which has a better ability to contour to your foot.
Having owned most of GORUCK's backpacks, I can tell you that 1000D Cordura is one of the toughest materials I have had experience with. If somehow you managed to wear through them by stepping on a landmine (the I/O Cross Trainers would probably be the least of your problems, though), you can rest assured as the trainers are guaranteed by the SCARS Lifetime Warranty.
Challenge Leather™
A few parts have leather reinforcements, namely the heel tab, eye stay, and toe cap area. GORUCK uses a full-grain military spec leather they call Challenge Leather™, which is designed to minimize scars and scuffs. Although, I feel that having battle scars would add character to a rugged pair of shoes like these.
Padded Tongue
When doing hardcore activities like rugged challenges, you want to make sure your shoelaces are tied tight to not distract you from the challenge. However, shoelaces that are tied too tight might cause lace bite, which is when you can feel the lace through the tongue of the shoe, and it causes unnecessary abrasion.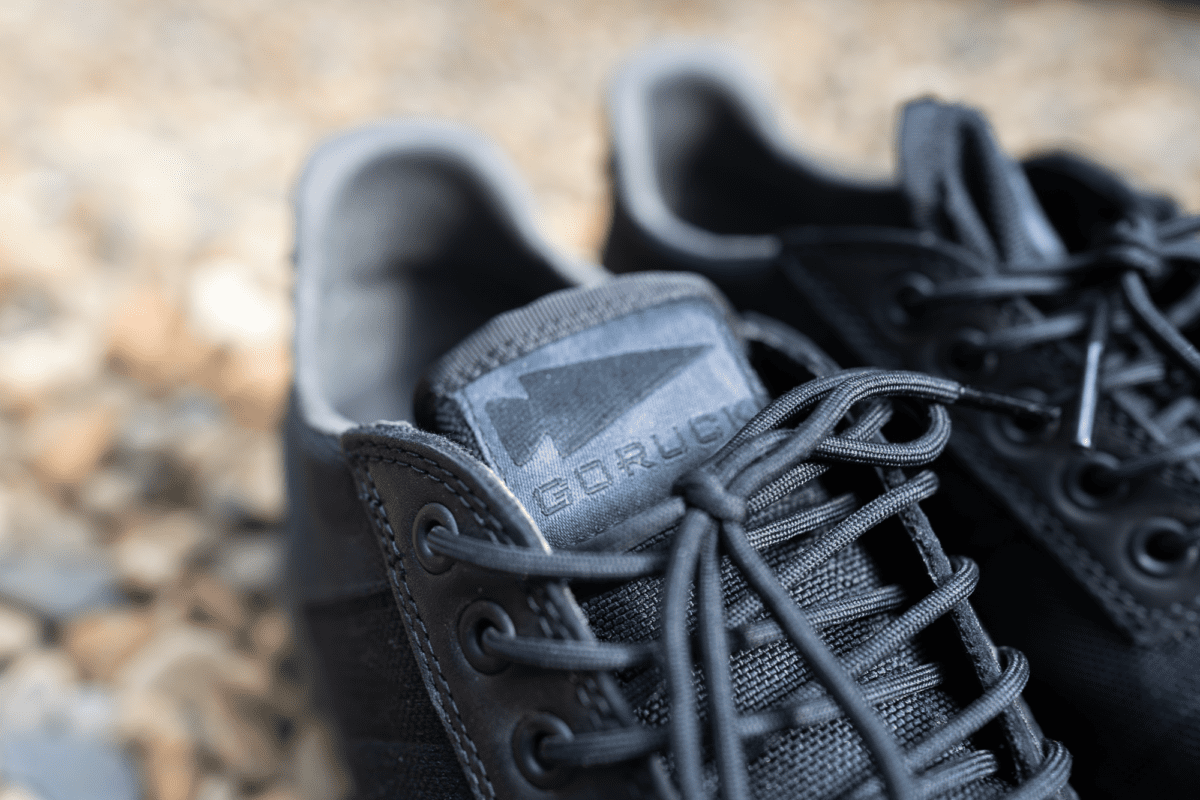 The tongue of the I/O Cross Trainers is padded to prevent you from feeling the laces even if they are tied tight.
Shielding Drain Holes
Like the GORUCK MACV-1, the Cross Trainers are also proudly not waterproof. When it comes to jackets like Outlier Ecstasy in the Rain or the Zpacks Vertice Rain Jacket, waterproofness is one of the biggest selling points. It's different when it comes to footwear. Sure, waterproof footwear keeps water out, but it also keeps water in. As someone who has done a river crossing during a jungle survival course, foot rot is no fun.
Even if you don't get your feet soaked, sweat buildup with no breathability will cause some serious foot odor. There is one shielding drain hole on each hole that lets water drain out but prevents dirt and dust from entering.
10mm Heel-to-Toe Drop
Heel-to-toe (HTT) drop simply refers to the difference in the height of the sole between the toe and the heel. The height of the sole at the heel is usually higher, allowing your heel to strike the ground first. A lower HTT drop will encourage a mid-foot or forefoot strike. A low-to-no HTT drop is common with barefoot shoes or minimalist sandals like the Xero Shoes Z-Trek.
Apart from the extremes when it comes to minimalist footwear, the standard HTT is between 10mm to 12mm. How should you judge if this is right for you? Most of us would strike the ground with our heel, and the 10mm HTT Cross Trainers would be just fine.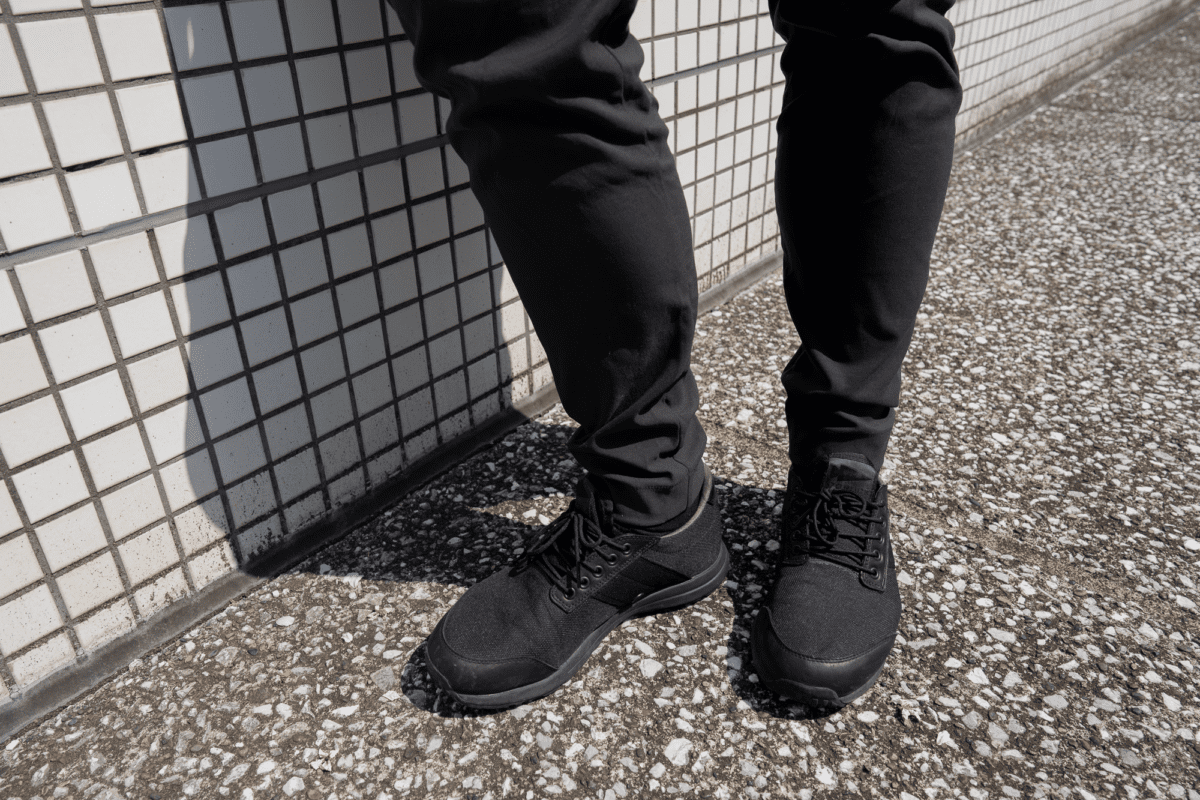 For those who have more calf flexibility and ankle mobility needed for a lower drop or are trying to fix a chronic injury spot, you should look at more specialized shoes with a lower HTT drop.
If you aren't sure, the best guide would be comfort instead of fretting over the millimeters of the HTT drop. Simply put on the shoes and walk around in them to see if they are comfortable. GORUCK has free returns for customers in the US, so you could easily return them if they aren't for you.
3mm Speed Laces
Thinner laces mean less surface area for dirt to collect and less time needed to dry. The only trade-off would be the durability, but for something that can be so easily replaced, I don't think this is something that you should worry about.
Sole
There are a few components that contribute to the stellar sole.
The rubber outsole gives it the traction it needs for all the rucking sessions you are going to thrash these in. The threading in the forefoot is visibly deeper and is designed to increase grip. The heel area has less defined threading for abrasion resistance since abrasion would be spread across a wider area.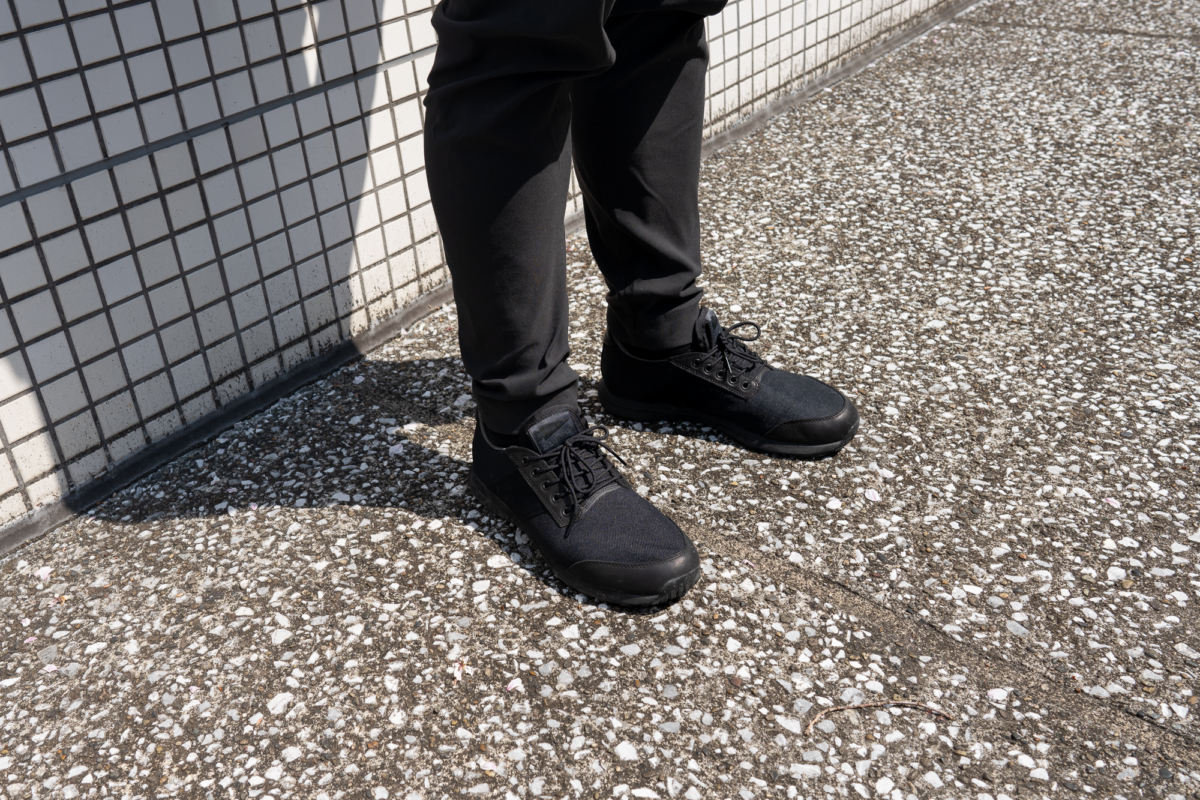 The midsole is a compression-molded EVA midsole. They are lightweight so that the material can be used for the outsole and upper materials.
The insert used in the I/O Cross Trainers is custom-made and uses a dense compression foam system. It supports your entire feet, including an arch for the contours of your feet.
Usage
The GORUCK I/O Cross Trainers as my one-shoe
My experience with the GORUCK I/O Cross Trainers has been overwhelmingly positive so far.
Despite not using spacer mesh to prevent water from being absorbed, the trainer is comfortable, thanks to the wide toe box and a custom insert. However, given the material chosen for them, you cannot compare the comfort to sneakers like the Adidas Ultraboost or Nike Air Force Ones. I can only say they are comfortable, relative to the durability they have.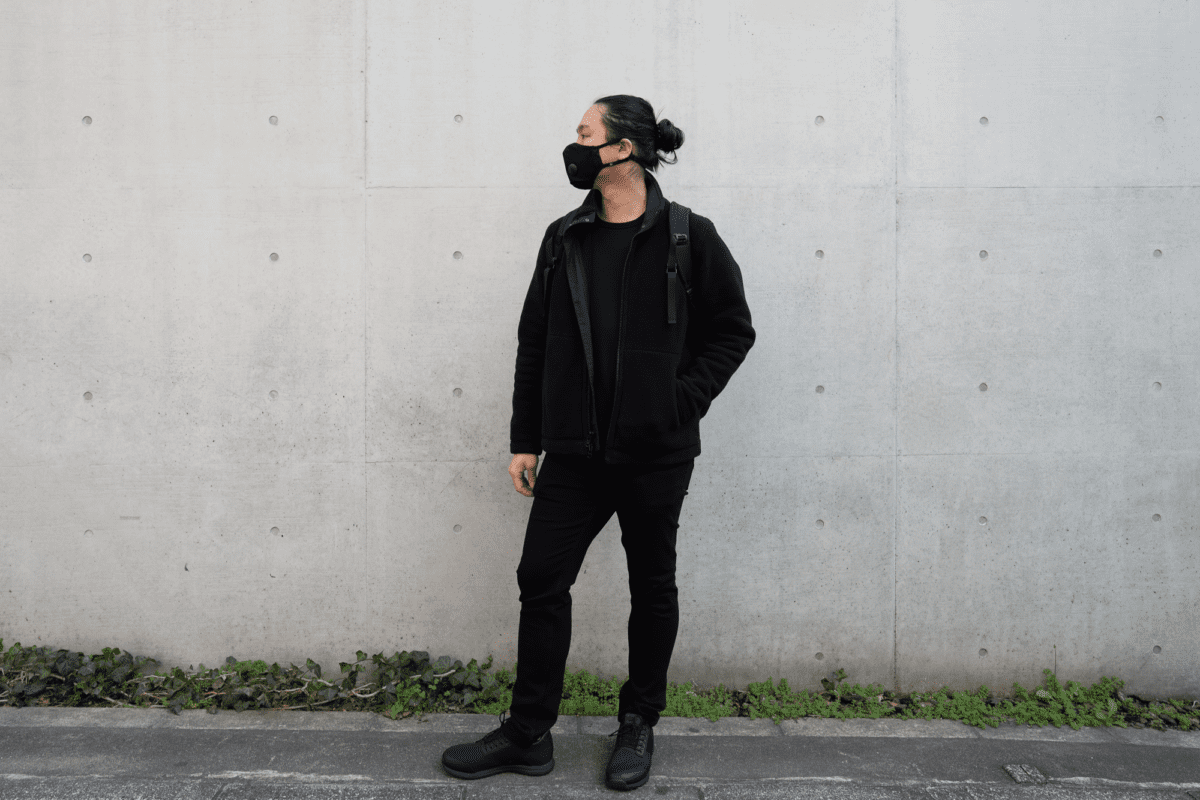 Unlike most sneakers, where you can push your feet into it without undoing the laces, the leather heel tab makes it too rigid to do this easily. Putting on footwear this way is a bad habit I have, and the I/O Cross Trainers forces me to use a shoehorn.
The outsole has good traction, much better than the GORUCK MACV-1 (an issue that has been fixed in V2). Even on wet tile surfaces, I didn't feel like I would slip easily.
One of my favorite things about the GORUCK I/O Cross Trainers is how versatile they are in terms of both style and performance. While they are not optimal for any one purpose, they are suitable for almost every situation I can think of. Going to the gym, the trail, on a date, to a mall, to work, I've no problems with the trainer being my one-shoe.
Just from the specifications of the materials, it's hard to imagine that there would be any issues when it comes to the durability of the I/O Cross Trainers. I have abused their backpacks for years now and haven't encountered a single problem. The only thing I noticed is that the logo on the insert has started to fade off after a few wears.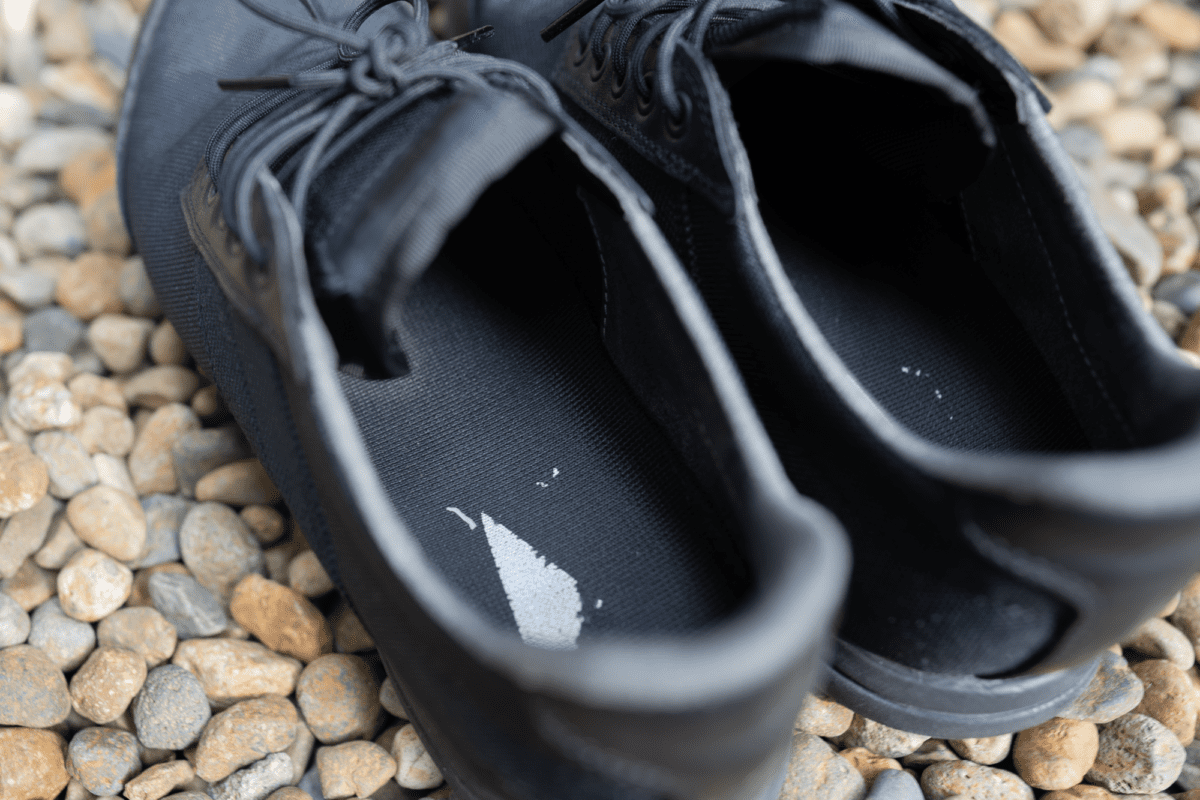 Even if on the off-chance that you run into some issues, the SCARS lifetime warranty certainly gives peace of mind. The only concern one might have with the SCAR program is that customers outside the USA would have to pay for shipping and possibly import fees when the repaired product is sent back.
Although I've been wearing them almost every chance I have, it has only been a month since I've had them, and the COVID-19 situation has limited the chances I can wear them. I'll be updating this post as I wear them more, so be sure to check back. I hope to be able to use them for more strenuous outdoor activities and travel in the near future.
Conclusion
While not the most stylish of footwear, the GORUCK I/O Cross Trainers has the durability and ruggedness that I know and love of GORUCK products.
There is very few footwear that I would be okay wearing for every situation, and the GORUCK I/O Cross Trainers is one of them.
Additional Images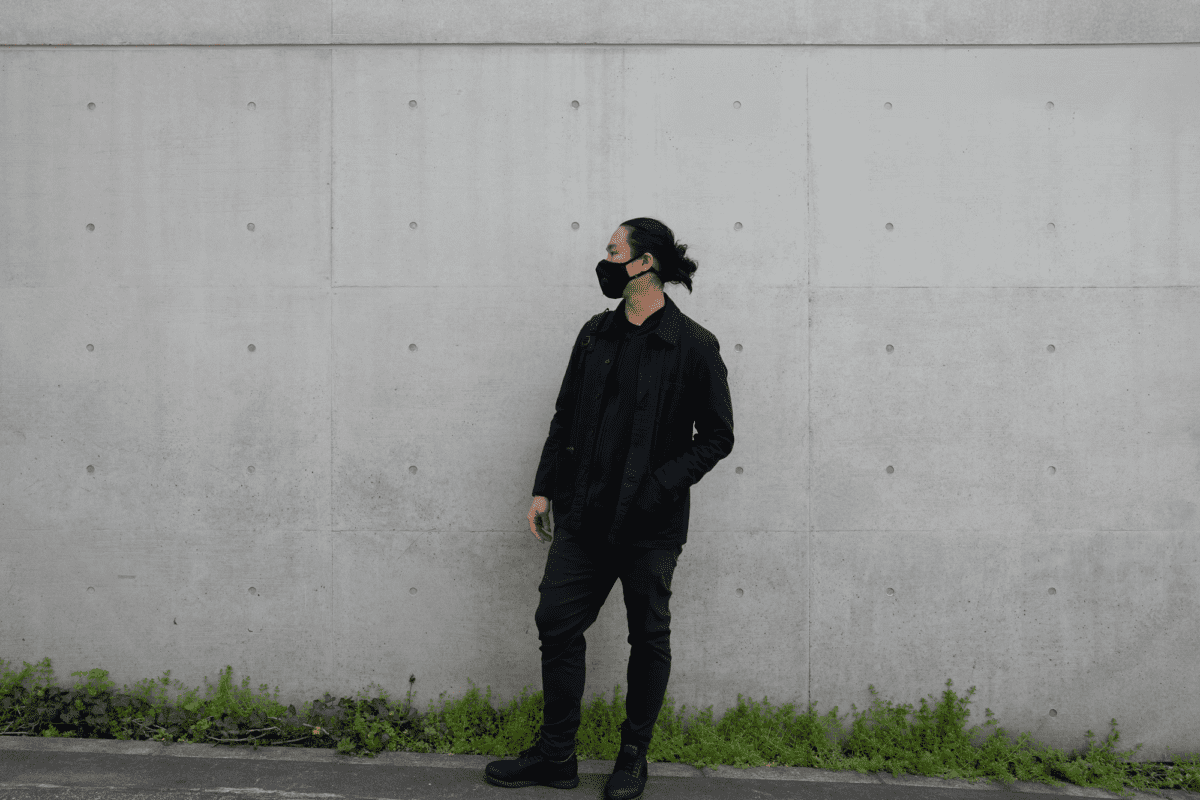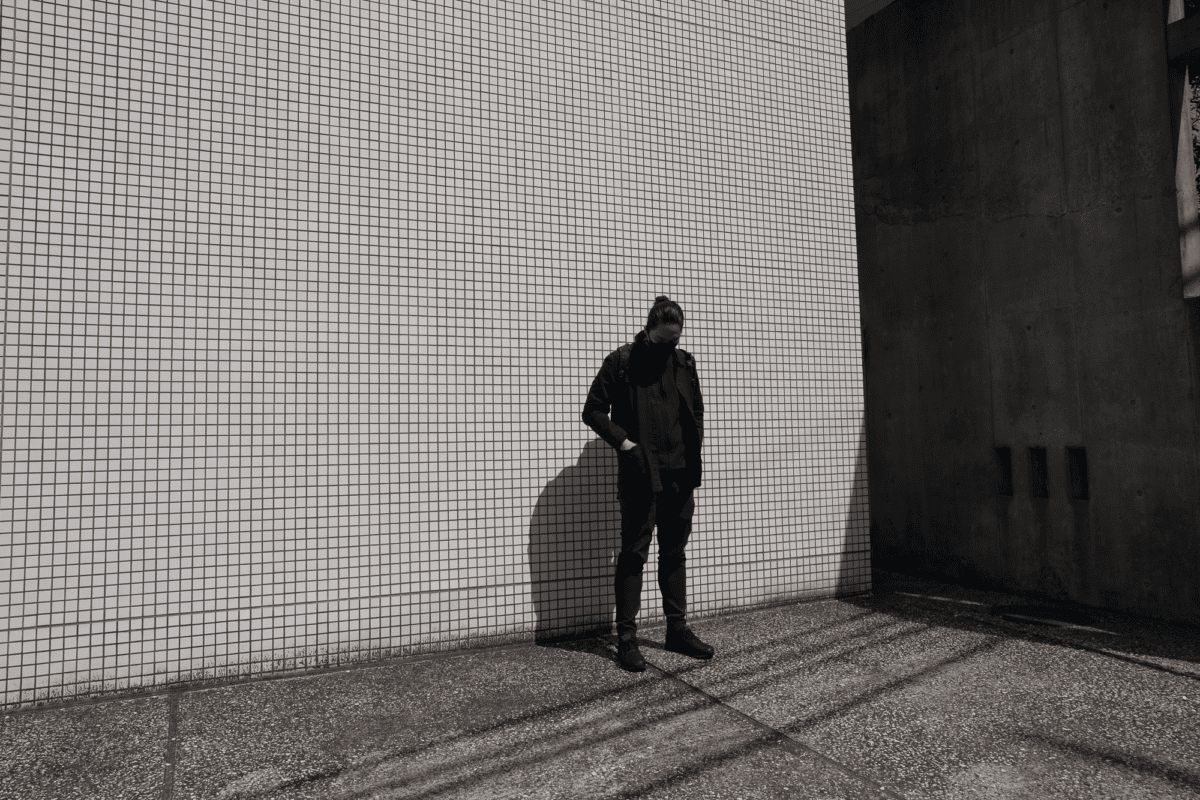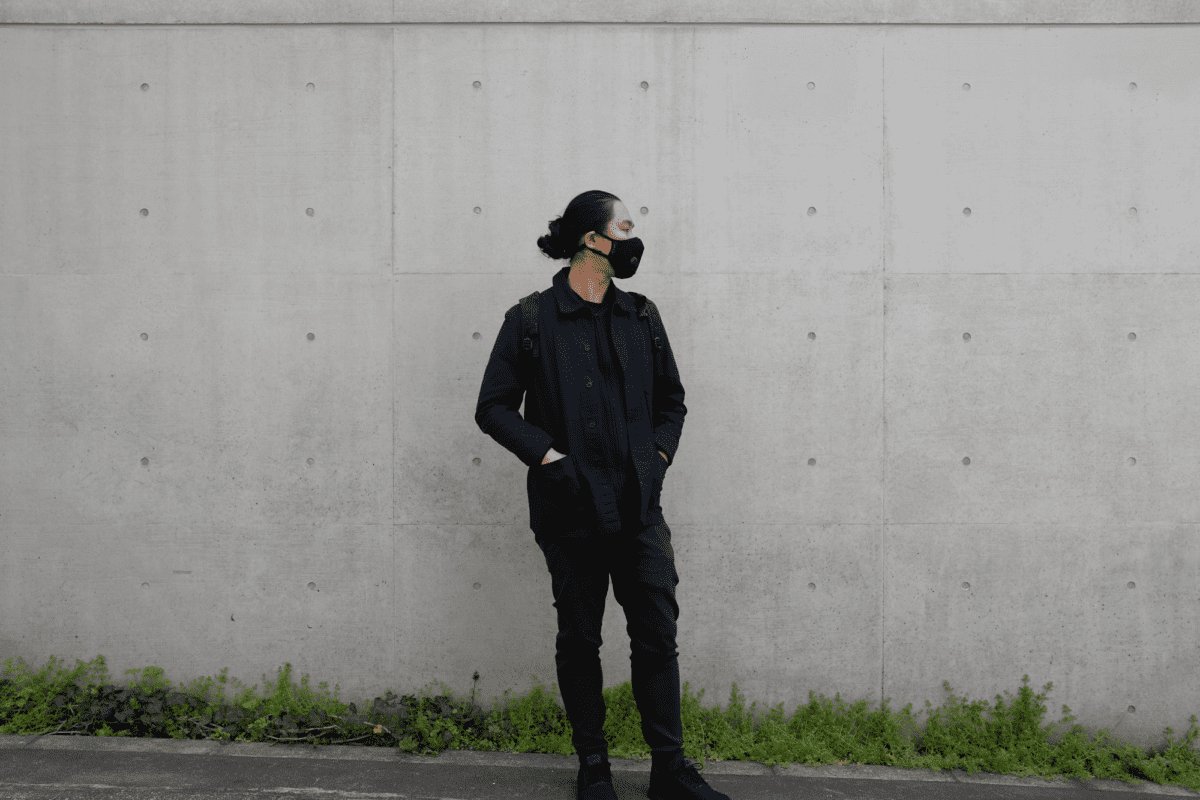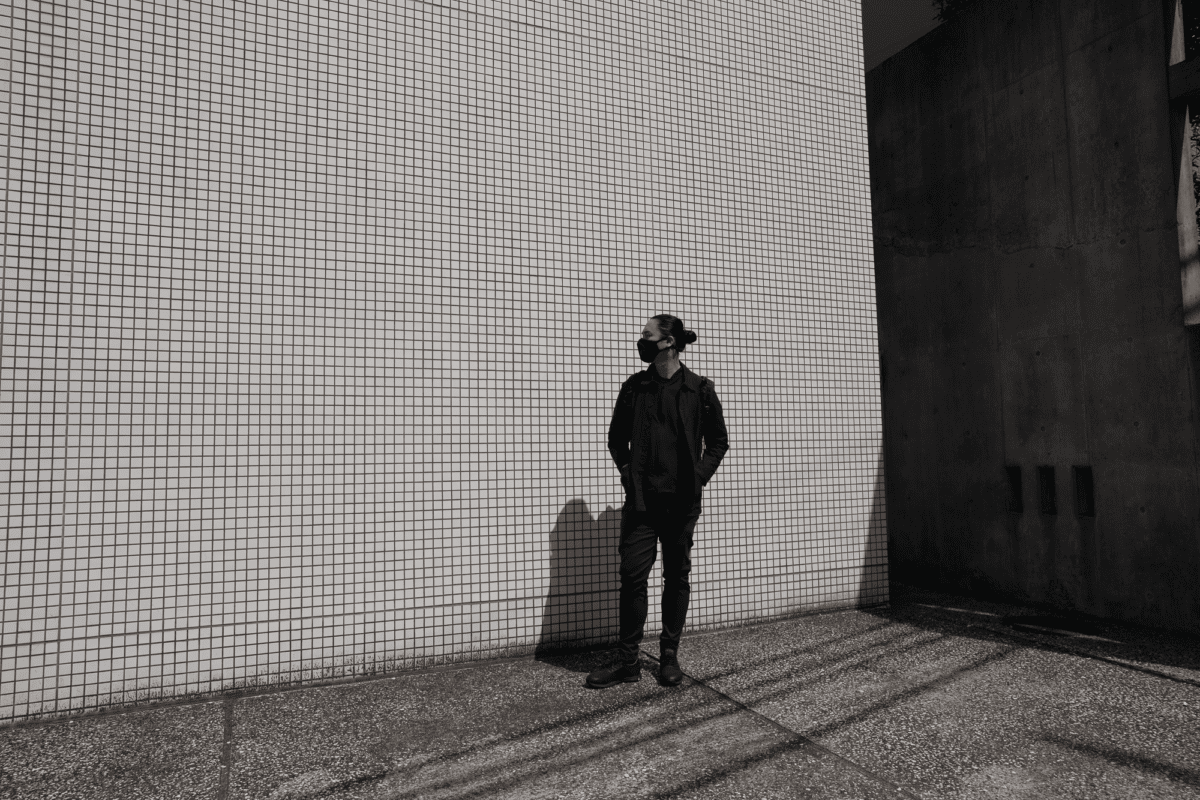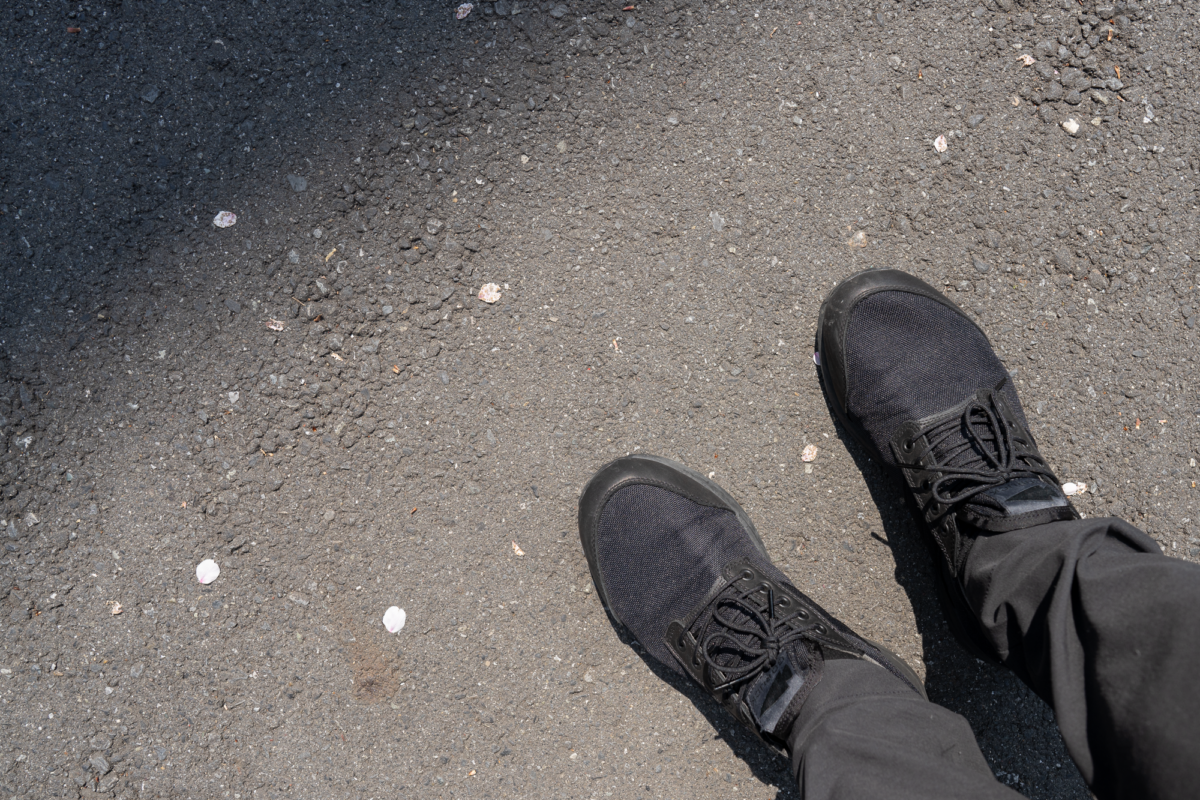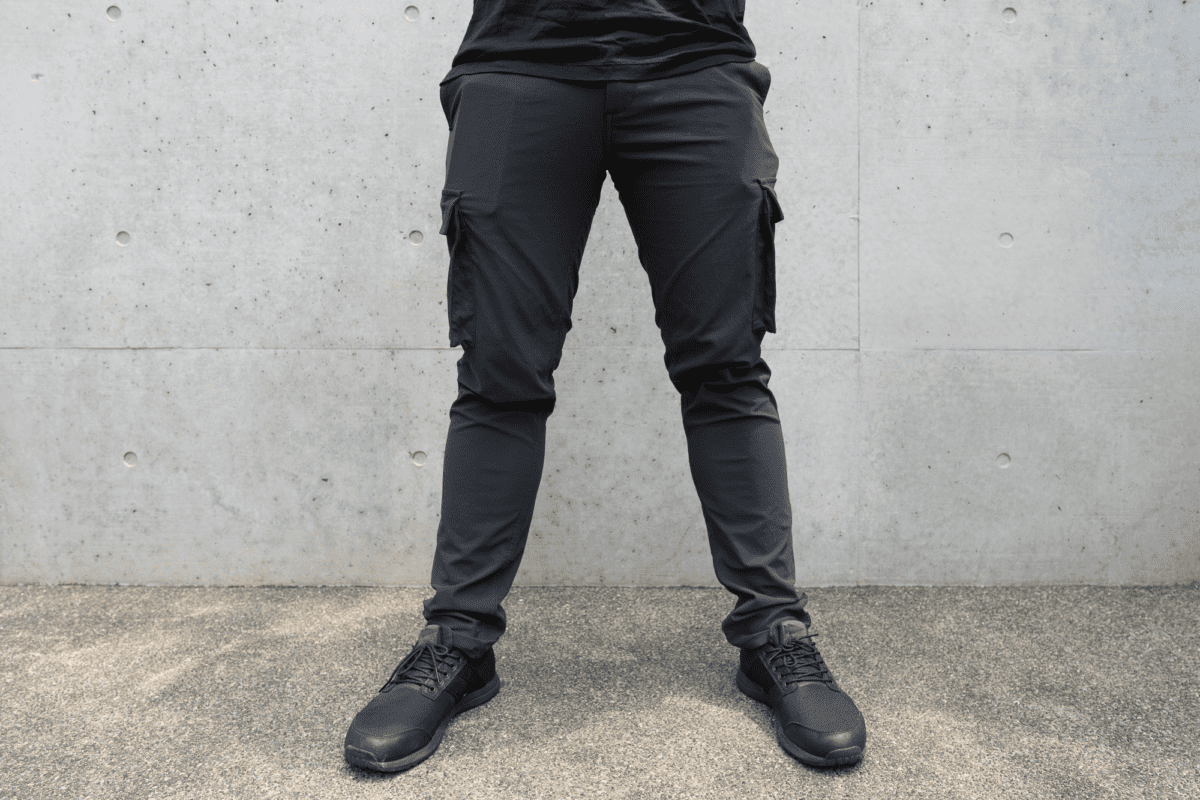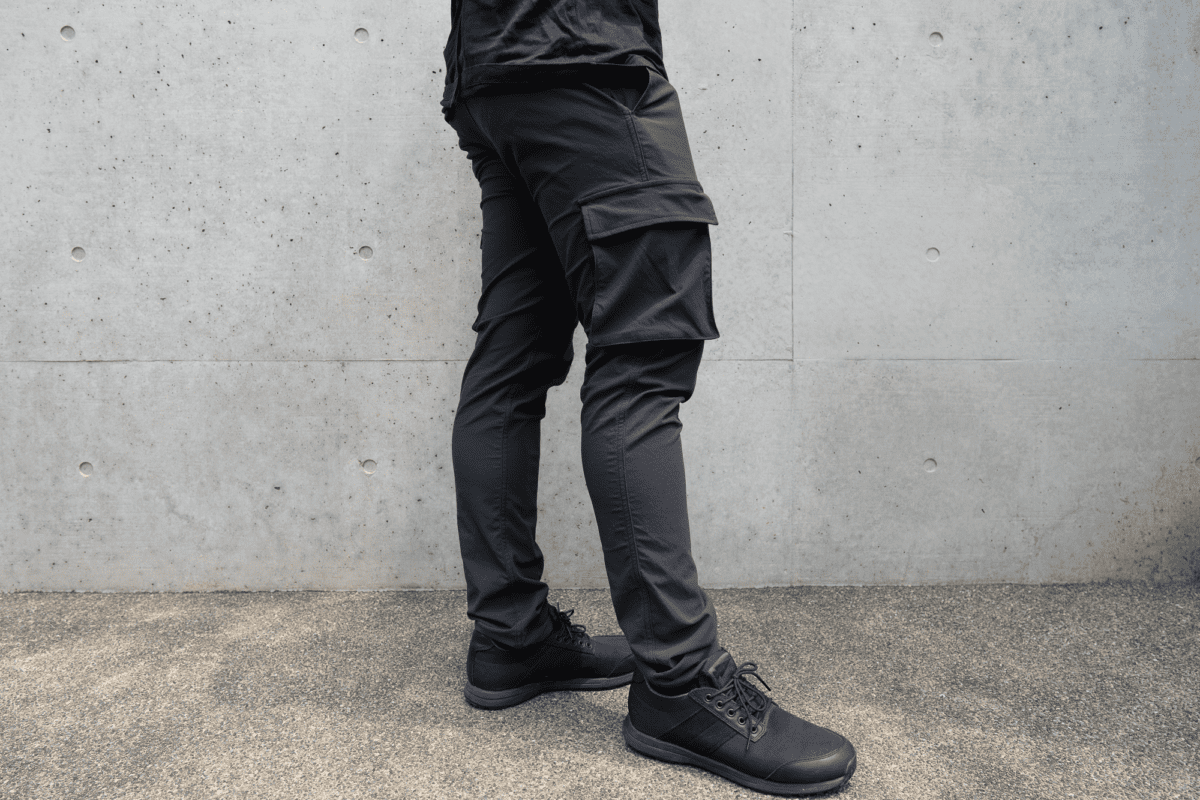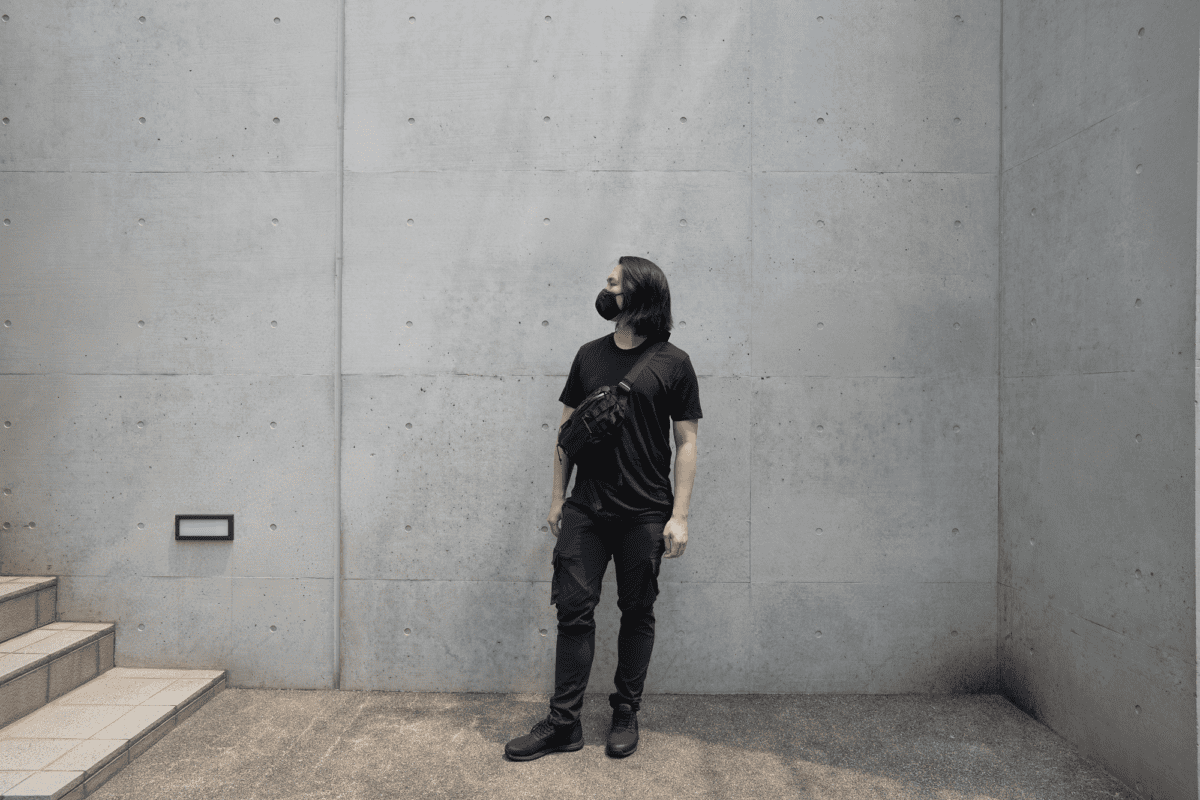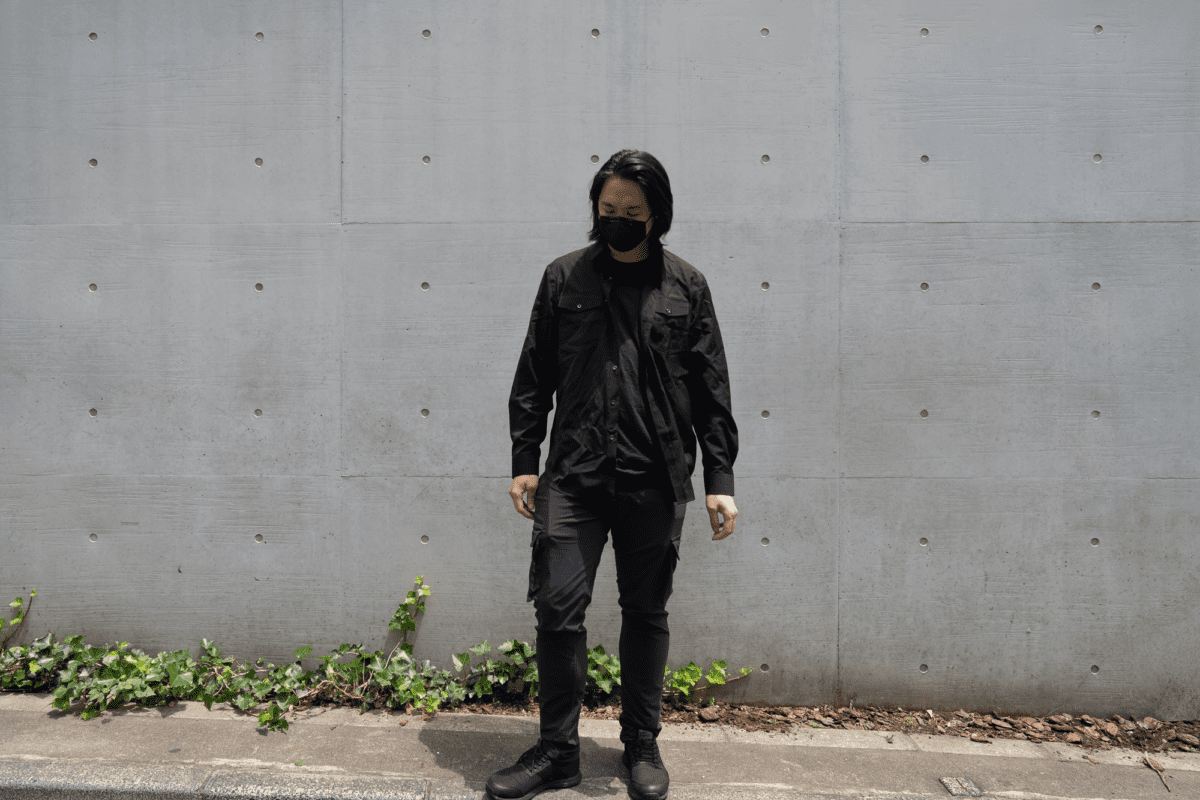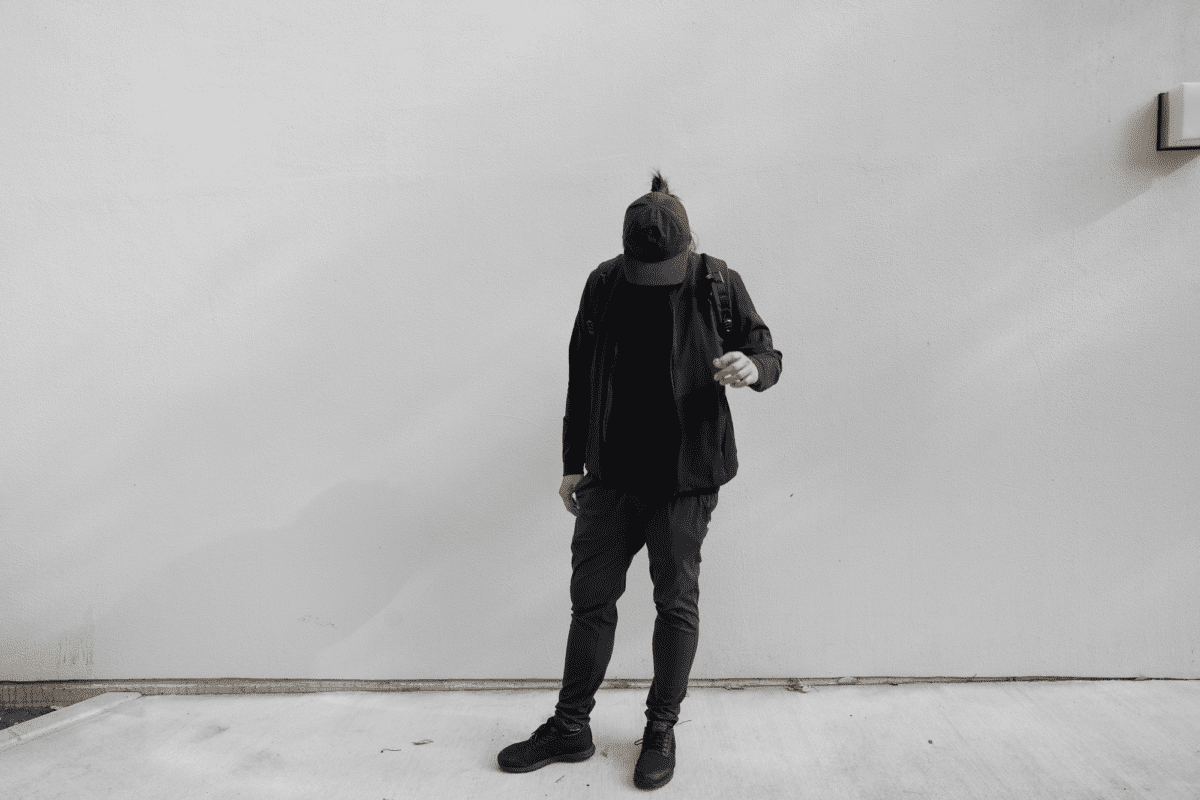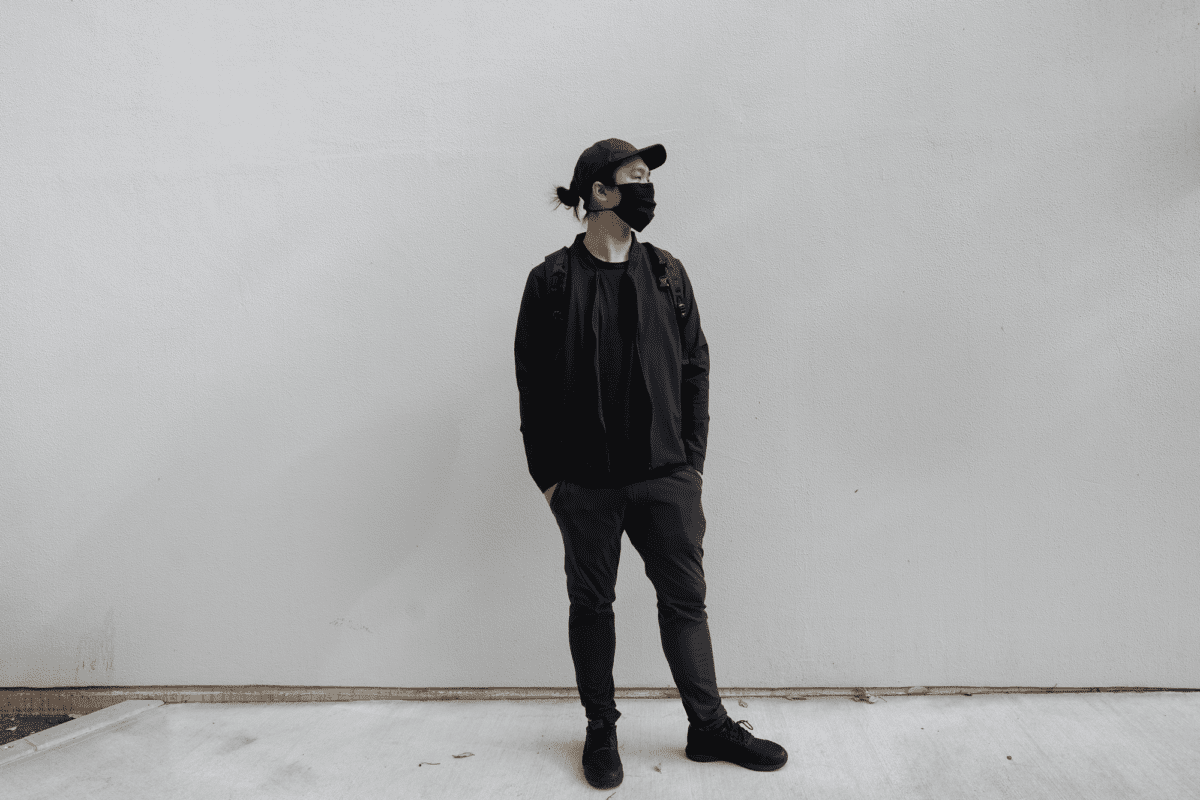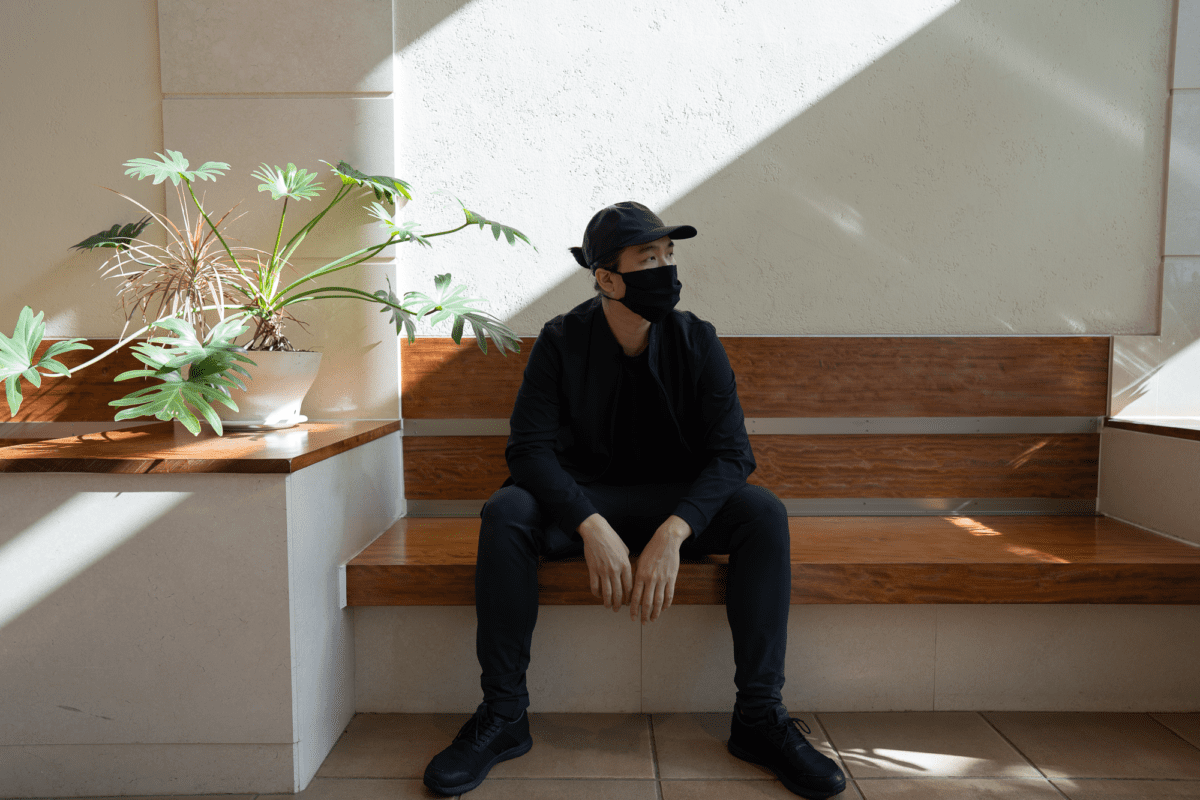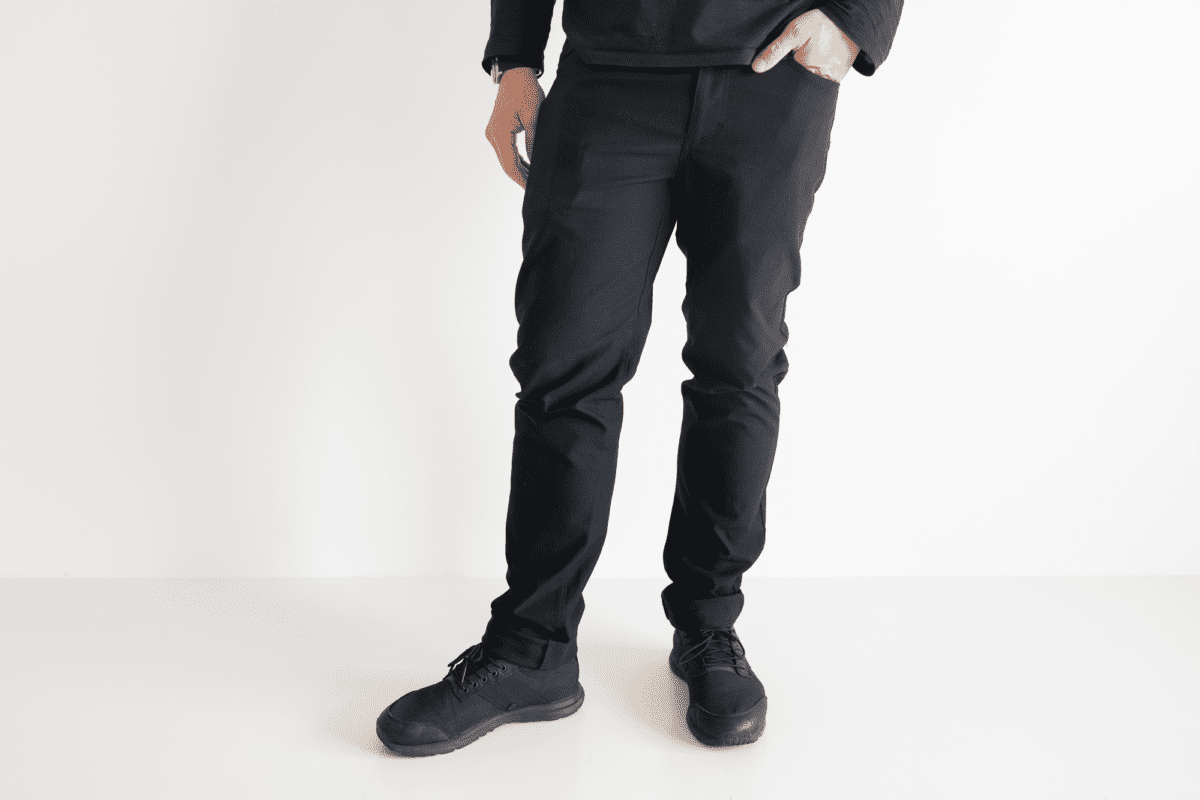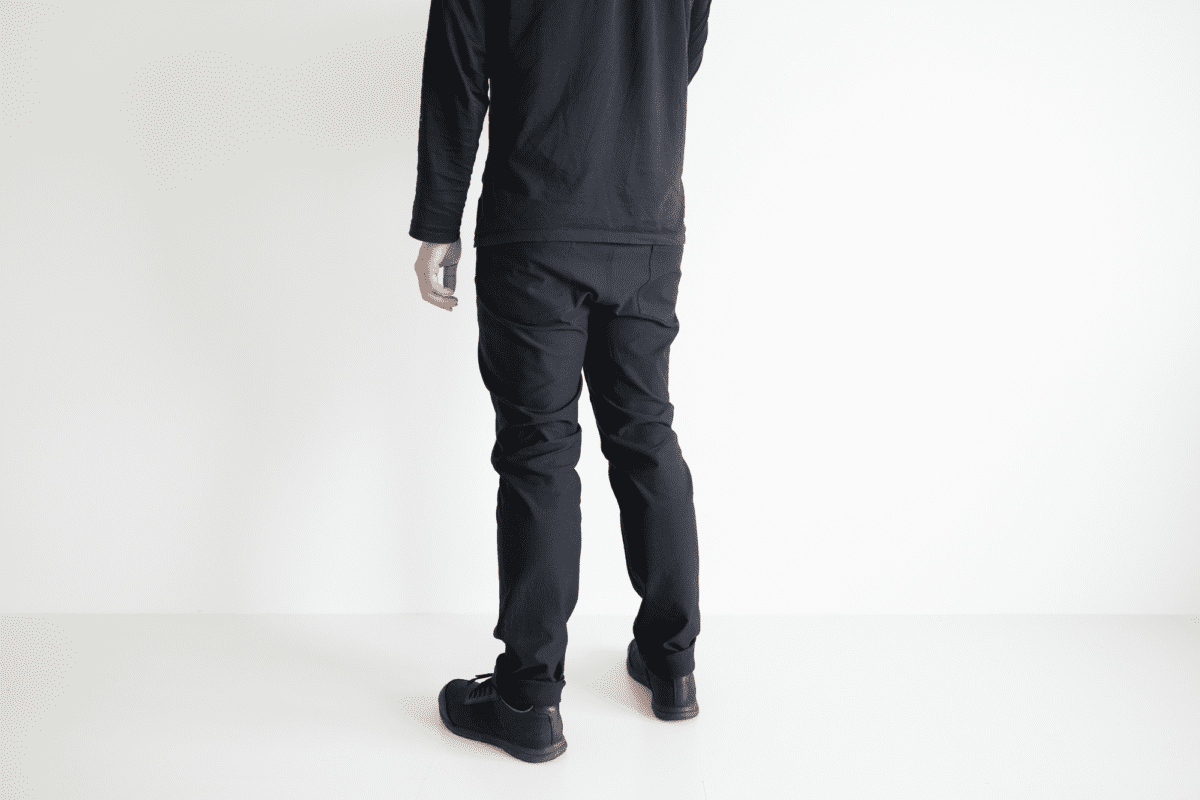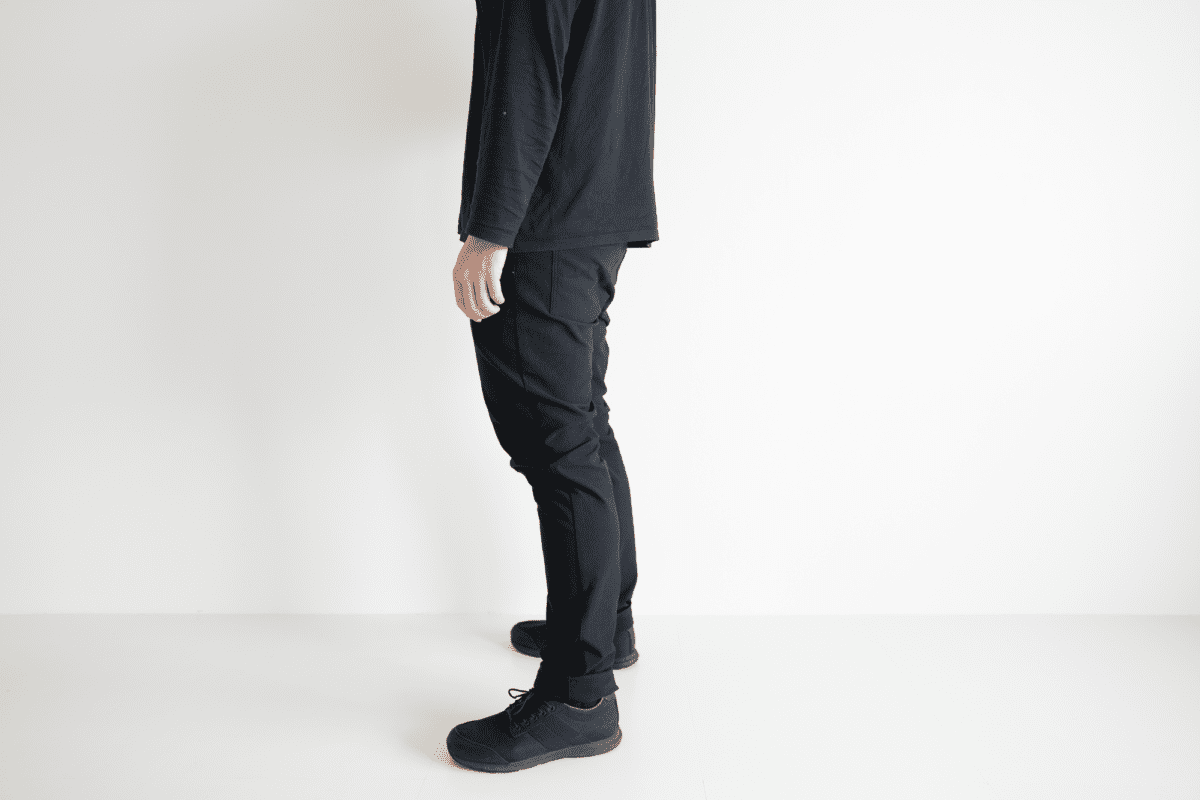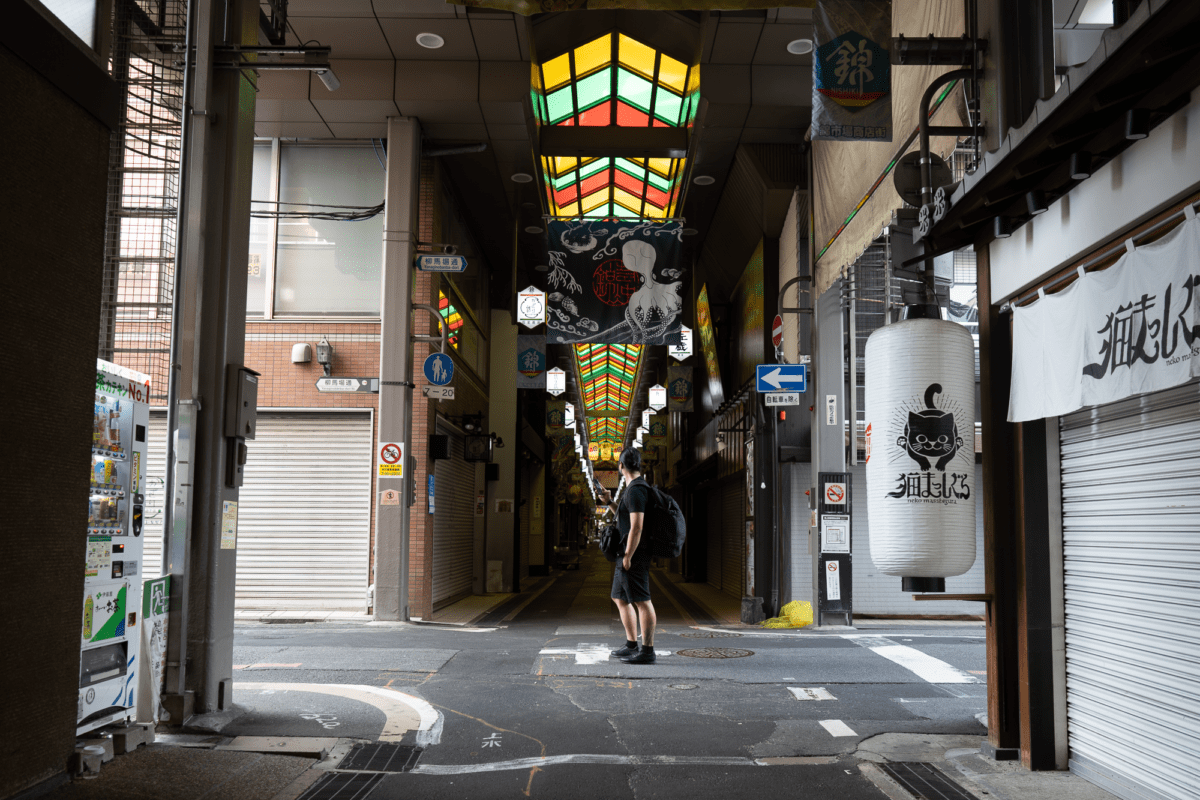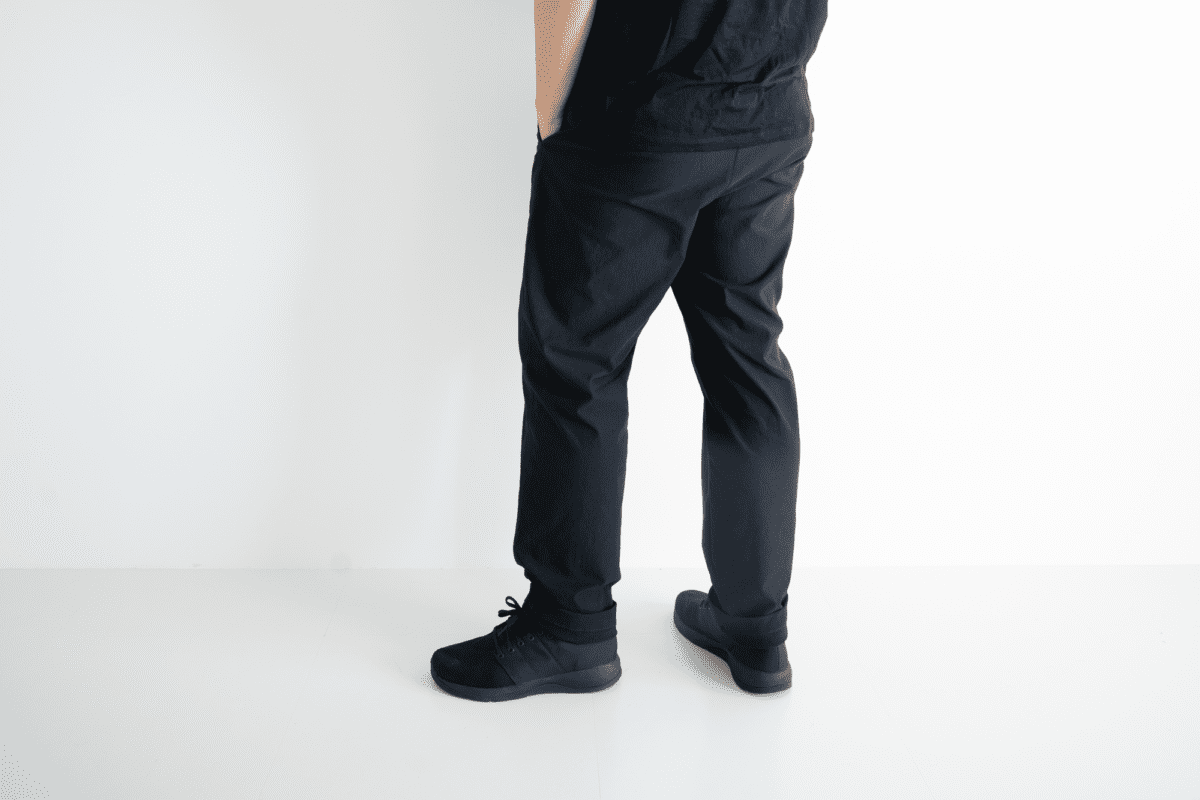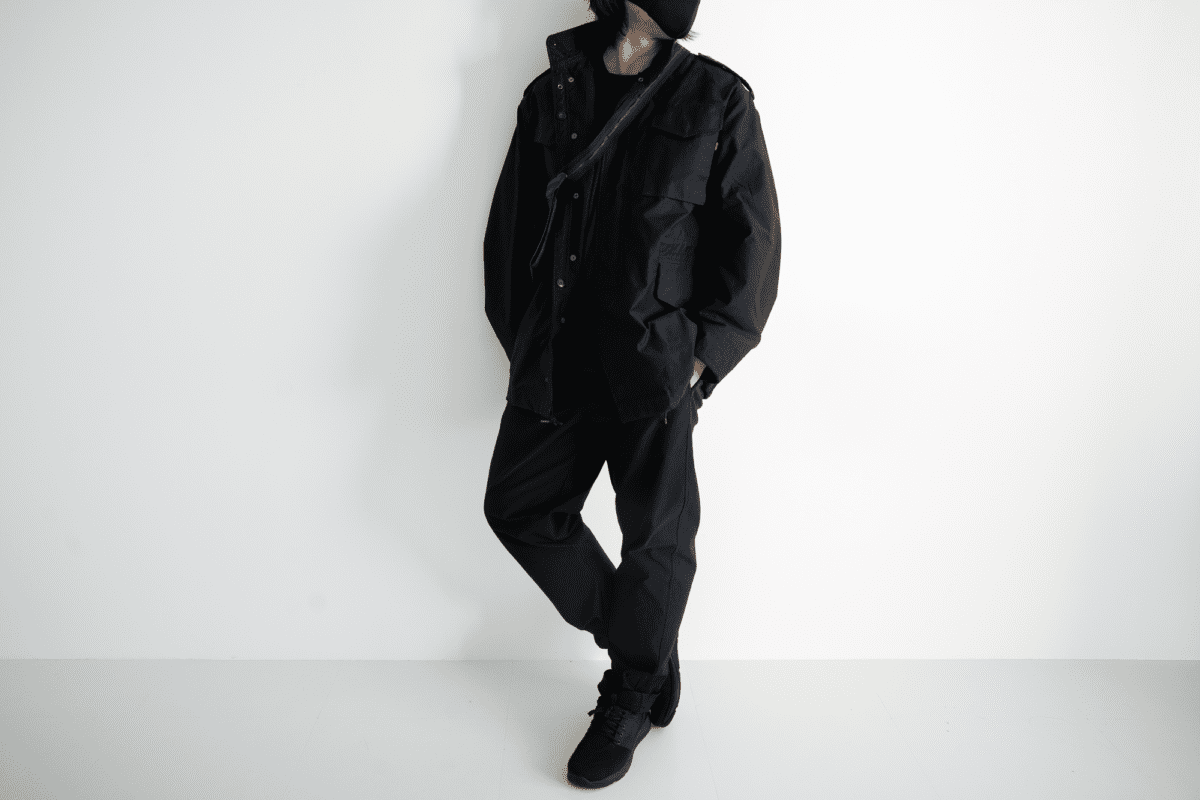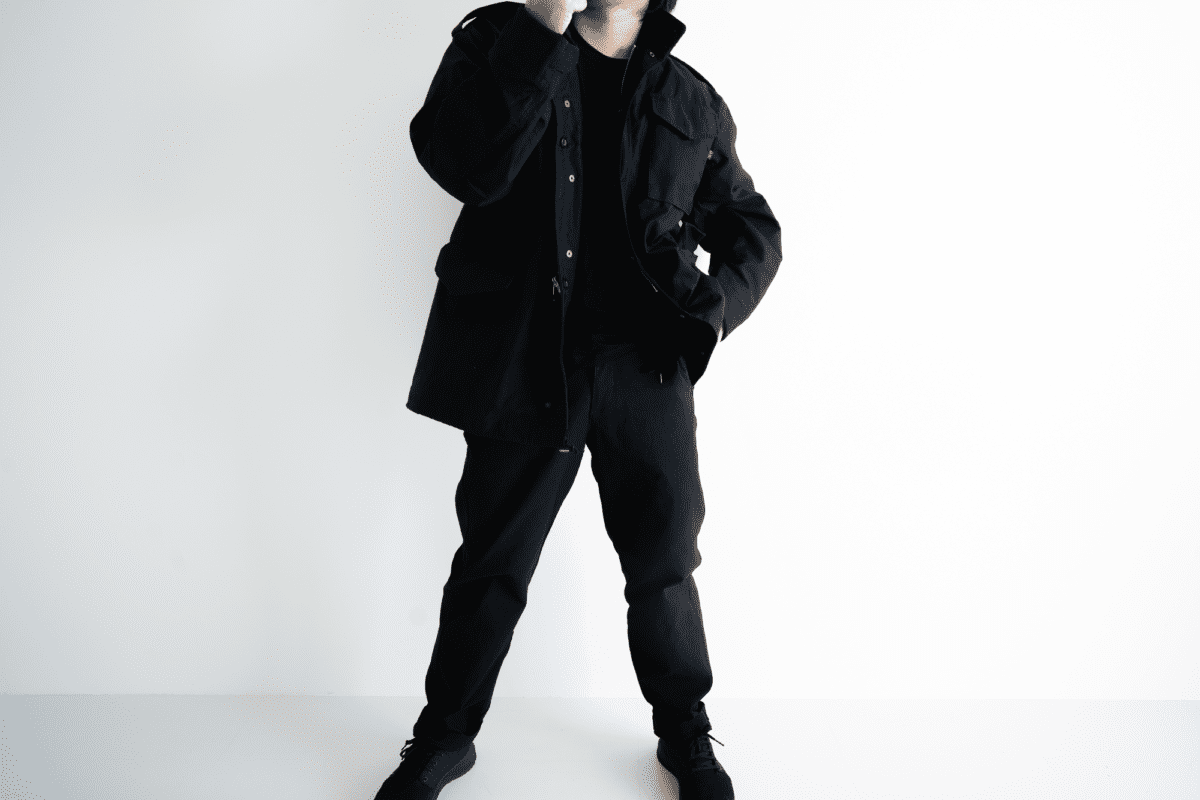 Like this review? See all of my in-depth reviews.
Also, consider supporting me by being a Patreon. Every cent given will go back into improving the content of this website.