This website is made possible by readers. I may earn a small commission when you buy through the links in this article at no extra cost to you. Learn more.
I've been a resident of this crazy district of Japan for close to five years now, and I've probably visited every restaurant worth visiting in the vicinity. So, which you'll find a thousand restaurant guides online, I wanted to share with you the places that locals would go to.
How did I pick these places?
First of all, I've been to every one of these places more times than I can count so I can personally attest to the taste and quality.
Here are some of the things I look at
Taste These places have to be consistent in the quality of food. While these will not be gourmet places, they have a certain special quality that would make you go back for more. I like food with strong and distinct taste, so this list is probably not for those who like light stuff.
Cost Performance If you pay more, it's pretty obvious that you'll get better quality food. But, is it worth that extra? Places I pick have great bang for the buck, which means you'll probably be fine going back daily for lunch. Most of them also offer free rice refills or large portions, so you'll definitely leave with a full belly.
Most of these places have pretty bad service, by Japanese standards. While they wouldn't do anything to offend you, they are not especially nice or welcoming. They probably can afford to do so since they see so many customers.
Alright, so without further ado, here's my list of the best lunch to eat in Shinjuku.
1. Wabu (わぶ)
Wabu is a hidden gem to tourists. While most tourists would flock to the nearby Fuuji for Tsukemen or Shin for Udon, I like to go to Wabu for their hearty lunch sets.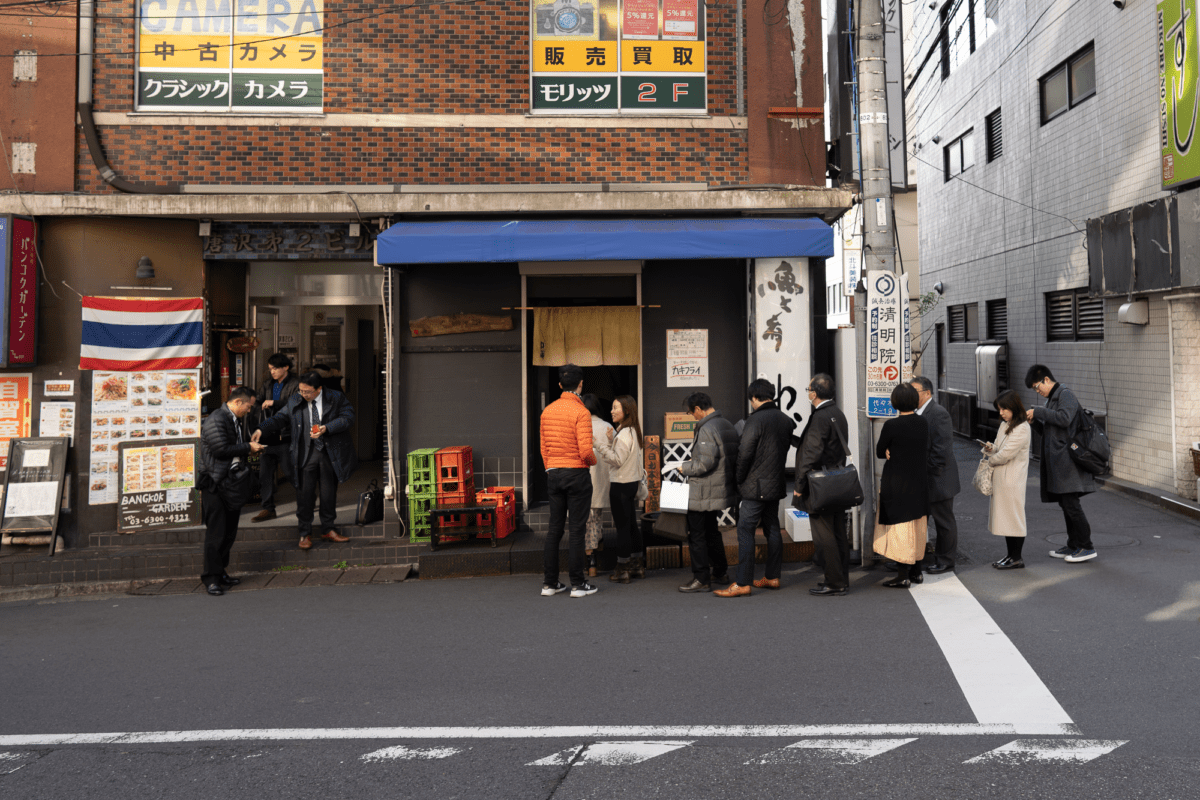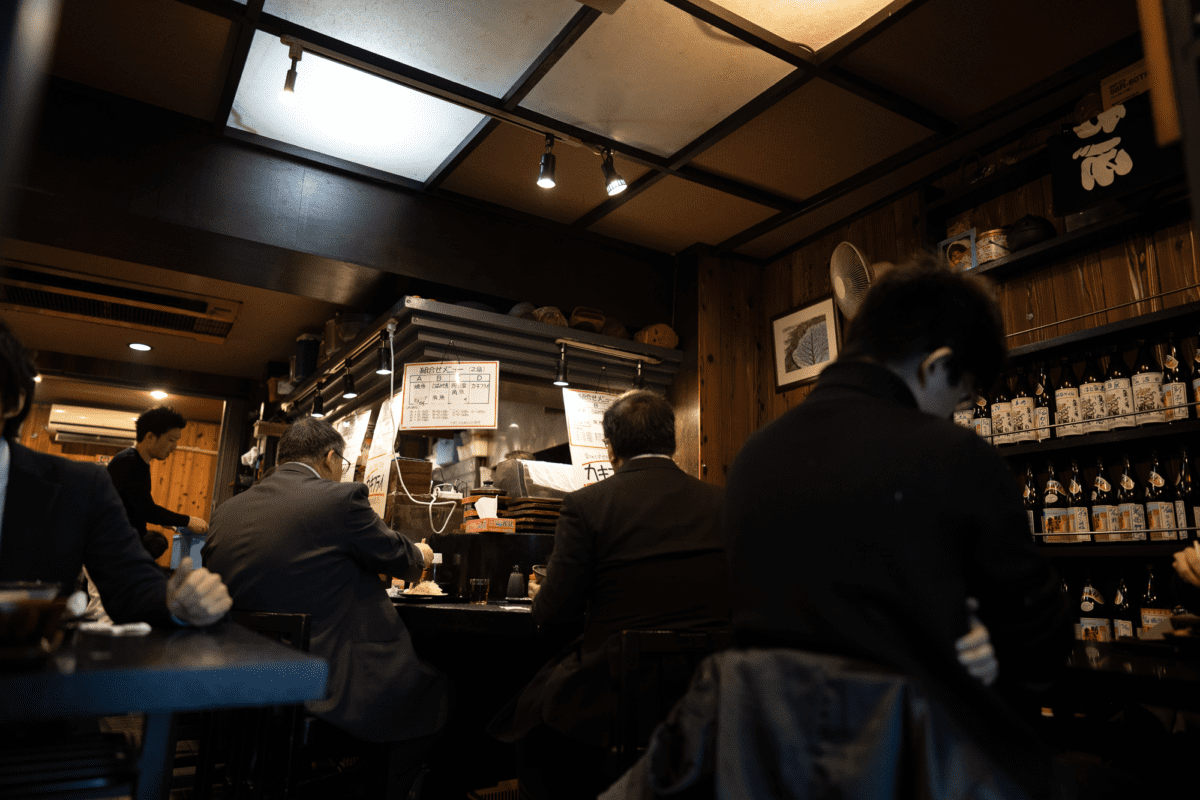 You can choose from a bunch of combinations such as mackerel (saba) in salt or miso sauce, niku doufu (meat tofu), kakuni (braised pork belly), tori fry (deep-fried chicken). You can mix and match two of them for a set meal.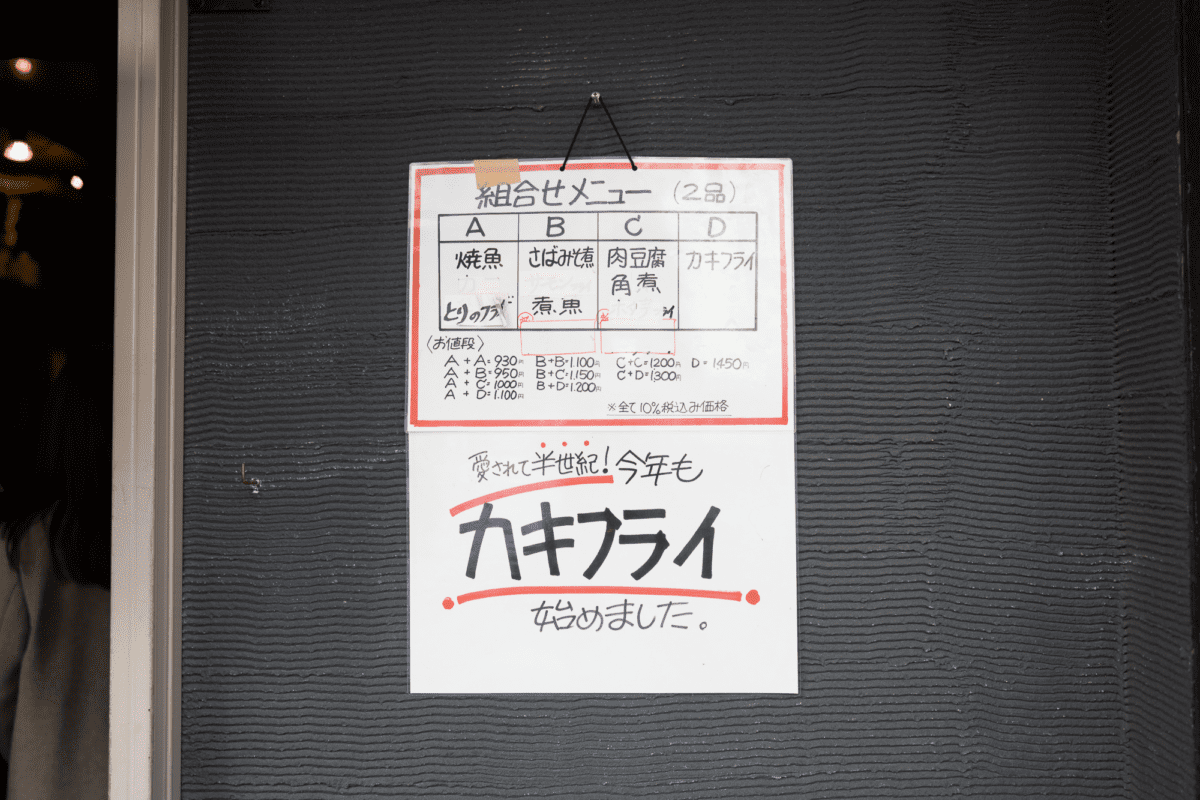 Wabu is known for their kaki fry (deep-fried oysters). You can technically order two servings of kaki fry for your set meal, but the middle-aged lady in charge of the shop would likely advise you not to. It's because the kaki fry is huge!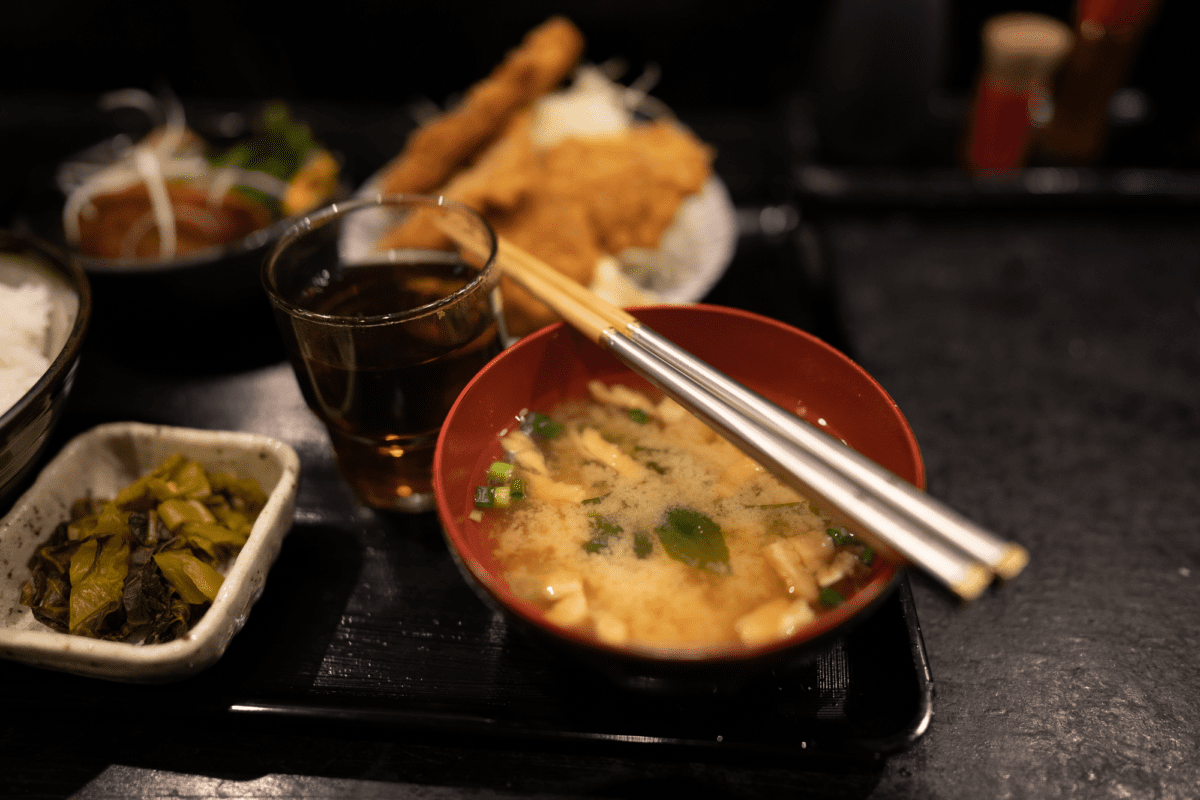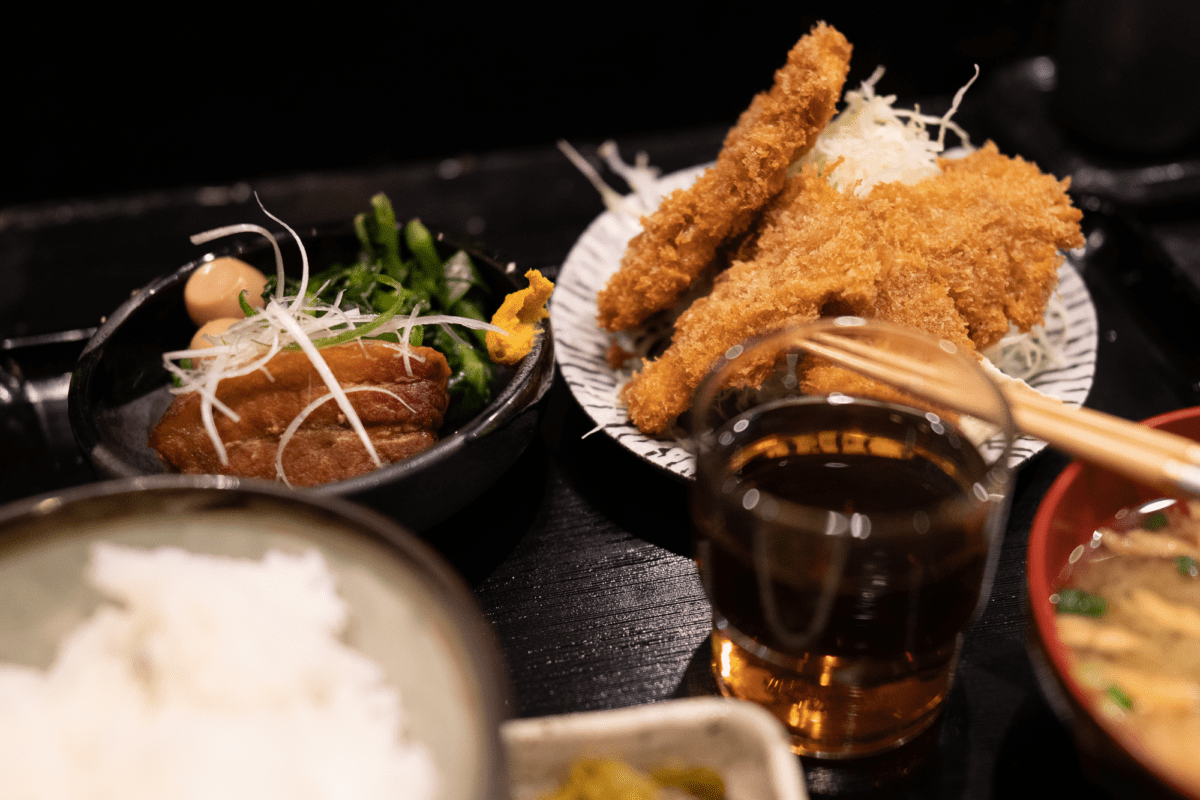 In case you aren't full of the main dishes, a little known secret here is they provide free refills of rice, even though it is not stated anywhere.
Details
Restaurant Name Wabu (わぶ)
Address 2 Chome-19-12 Yoyogi, Shibuya City, Tokyo 151-0053, Japan
Google Maps
Tel +81 3-3379-2486
Opening Hours 11:30am – 11:00pm (Lunch ends about 2:00pm)
2. Tonchinkan (豚珍館)
I wrote a whole separate article about why I thought this is the best Tonkatsu in Tokyo and quite possibly Japan.
But no one likes ads, so I got rid of them. If my articles helped you, I ask for your support so I can continue to provide unbiased reviews and recommendations. Every cent donated through Patreon will go into improving the quality of this site.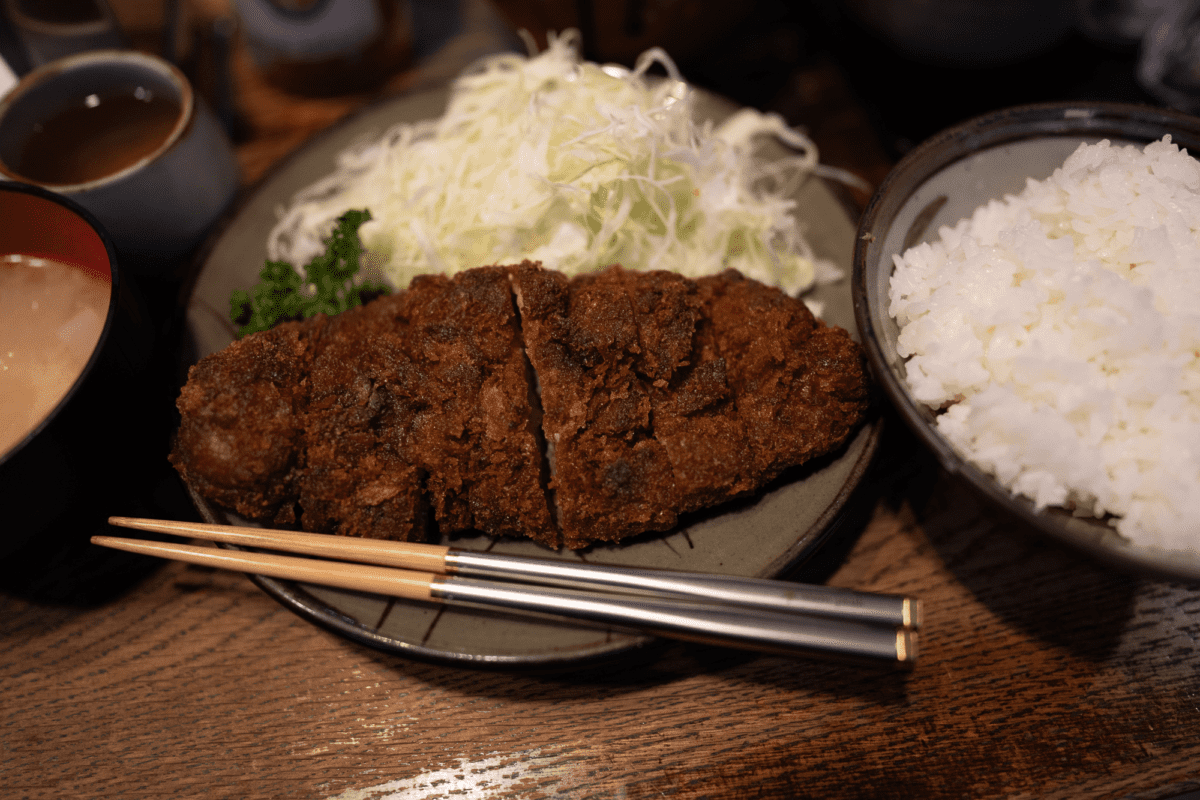 They serve large chunks of tonkatsu for just ¥980 and rice and the tonjiru (pork soup). I've tried every tonkatsu in Shinjuku and then some more and this is the one that has me going back again and again.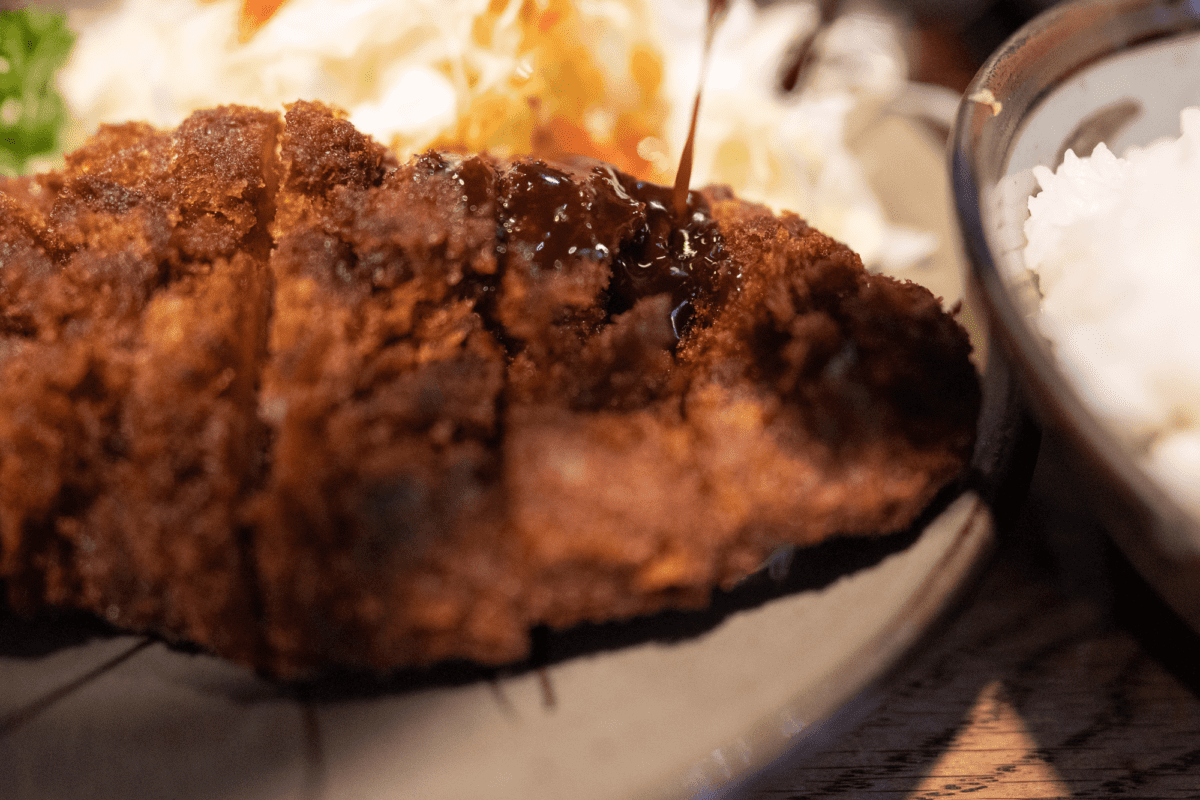 I've probably been there more than 100 times in my time so far and will likely go more in the future. If you are a big meat-eater, you'll probably not go wrong here.
Once again, get ready for long queues during lunch hours.
Details
Restaurant Name Tonchinkan (豚珍館)
Address 1 Chome-13-8 Nishishinjuku, Shinjuku City, Tokyo 160-0023, Japan
Google Maps
Tel +81 3-3348-5774
Opening Hours 11:00am – 3:00pm (Last order is about 2:30pm), 5:00pm to 11:00pm (10:00pm on Saturday) | Closed Sunday
3. Mikore Sushi (三是寿司)
Most of you might associate sushi as a high-end service in an immaculate place, like in Jiro Dreams of Sushi. Or on the other end, sushi as a fast food served on conveyor belt. Mikore Sushi is right in the middle, more similar to an eatery.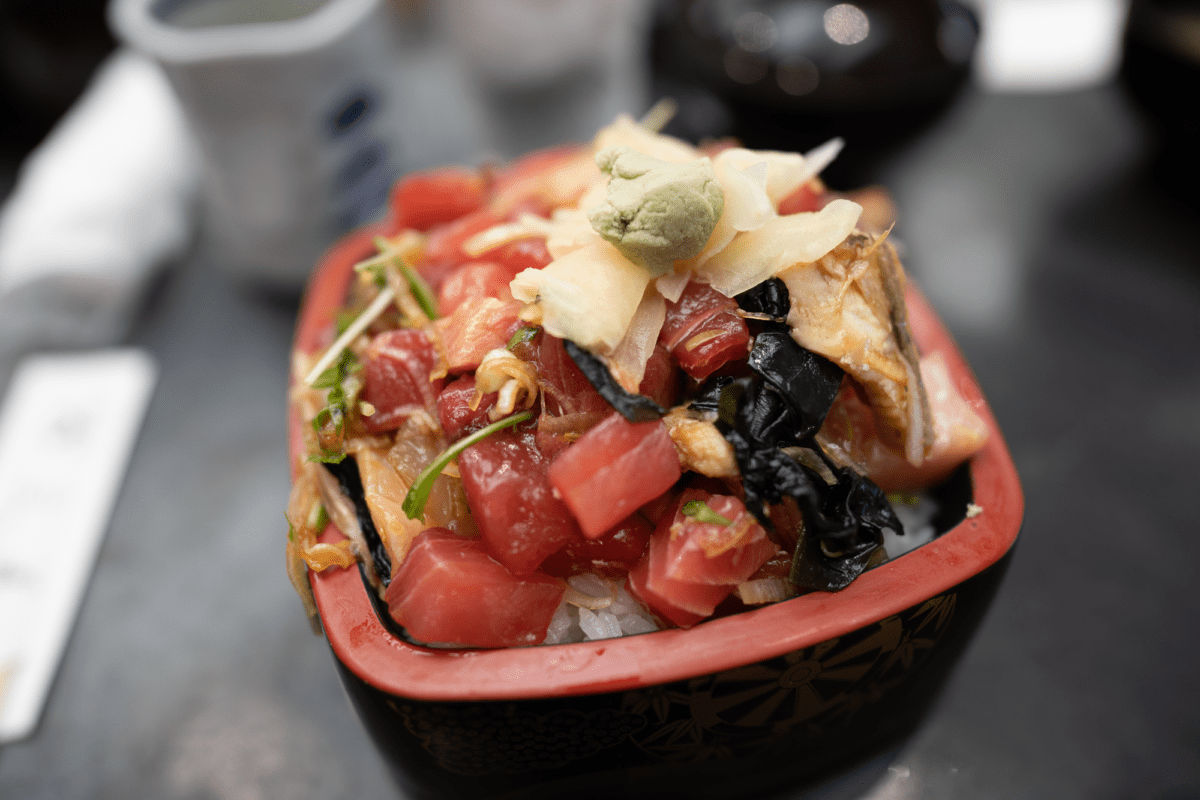 Located just a stone's throw from Wabu, Mikore Sushi is a no-frills sushi place. While there are sushi chef behind the counter preparing your food, their service are rough around the edges.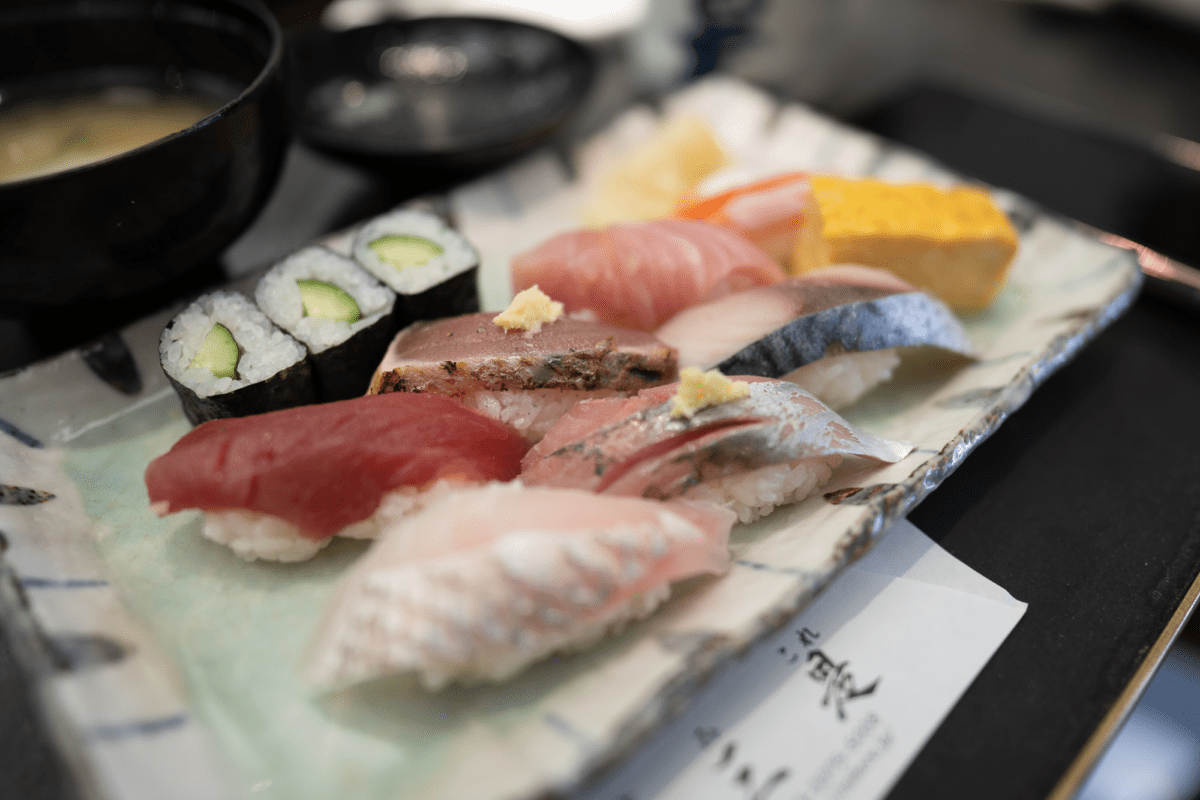 During lunch, you pick from a one-sheet menu. You either pick between a sushi plate or the mikochan.
The mikochan is a sushi bowl made from all the extra slices that some out when slicing for sushi. I would suggest getting the large portion, since the upgrade in portion is significant compared to the price.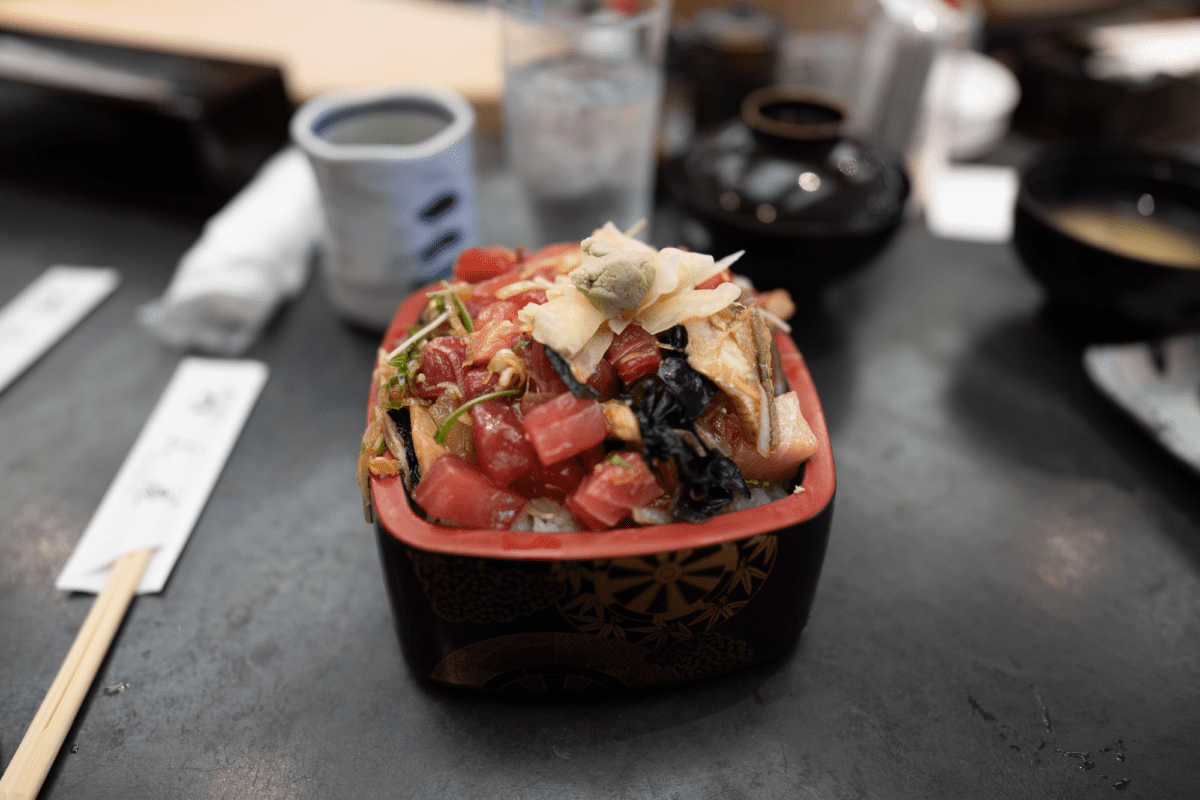 If you want to try the mikochan, be sure to go as early as you can, since it runs out pretty quickly, usually within the first hour.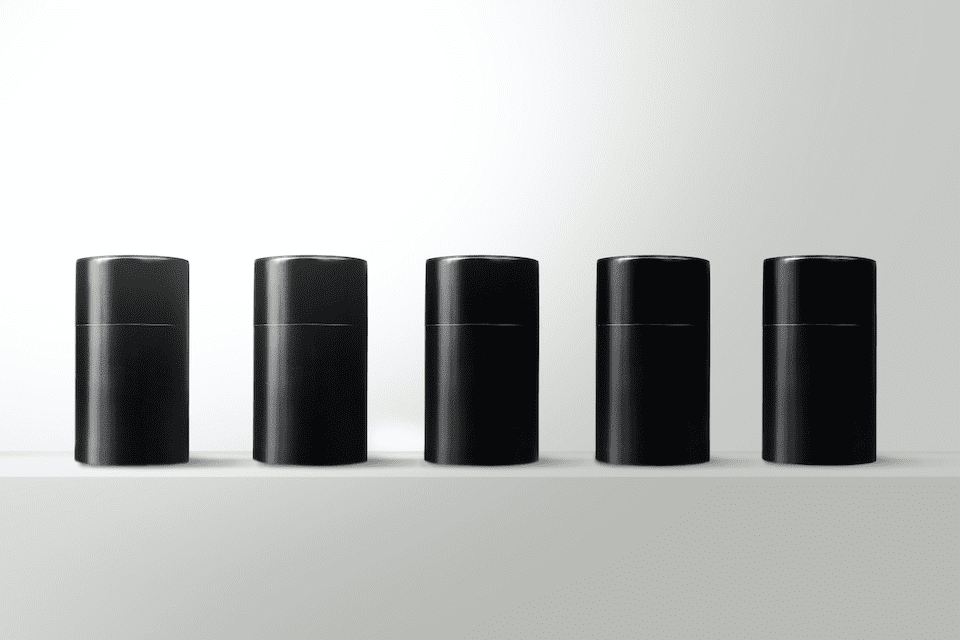 I found a 100 year old company that would create these heirloom quality canisters for me. They are handmade and will keep your tea leaves, coffee beans or anything that you need dry for years to come.
or read review
Details
Restaurant Name Mikore Sushi (三是寿司)
Address Yoyogi, 2 Chome−14−1 Matsumoto Building 2F, Shibuya City, Tokyo 151-0053, Japan
Google Maps
Tel +81 3-3375-5008
Opening Hours 11:00am – 11:00pm (10:00pm on Sat and Sun)
4. Chinkashisai (陳家私菜)
I know a lot of us come to Japan for the Japanese food, but I get sick of Japanese food if I go all the time.
This is one of my favorite Chinese food places in Shinjuku. This is a chain restaurant, so you'll probably be able to find it elsewhere, but this is the one I go the most often.
The lunch is especially popular among the workers nearby, and like most of the places on this list, you should expect a queue if you come during weekday lunch hour.
The two dishes I go for the most often is the Fried Rice, which you can get a larger portion at no additional cost.
The other, which is their most popular dish, is the mabo tofu. It comes with various levels of spiciness but I always go for the mildest because I'm weak.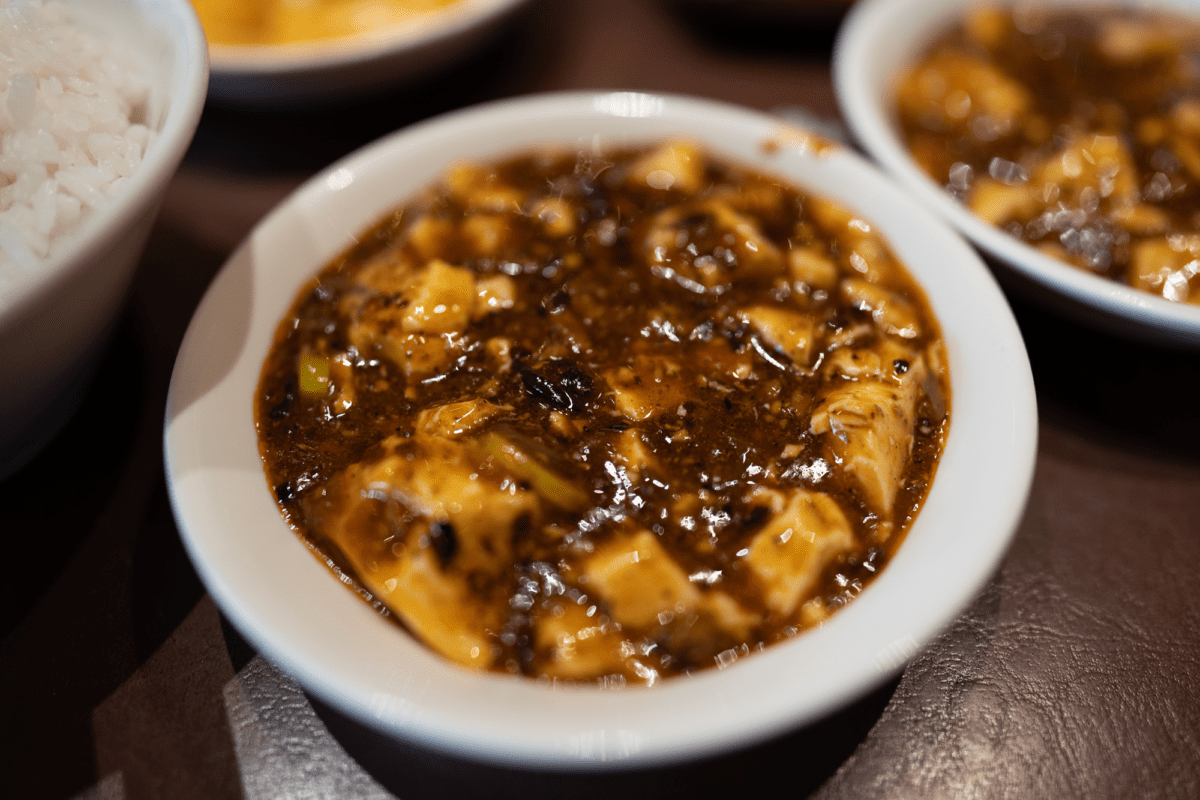 The best thing about the lunch sets is that you get a free refill of rice, as well as Chinese salad, soup and steamed dumplings as a side dish.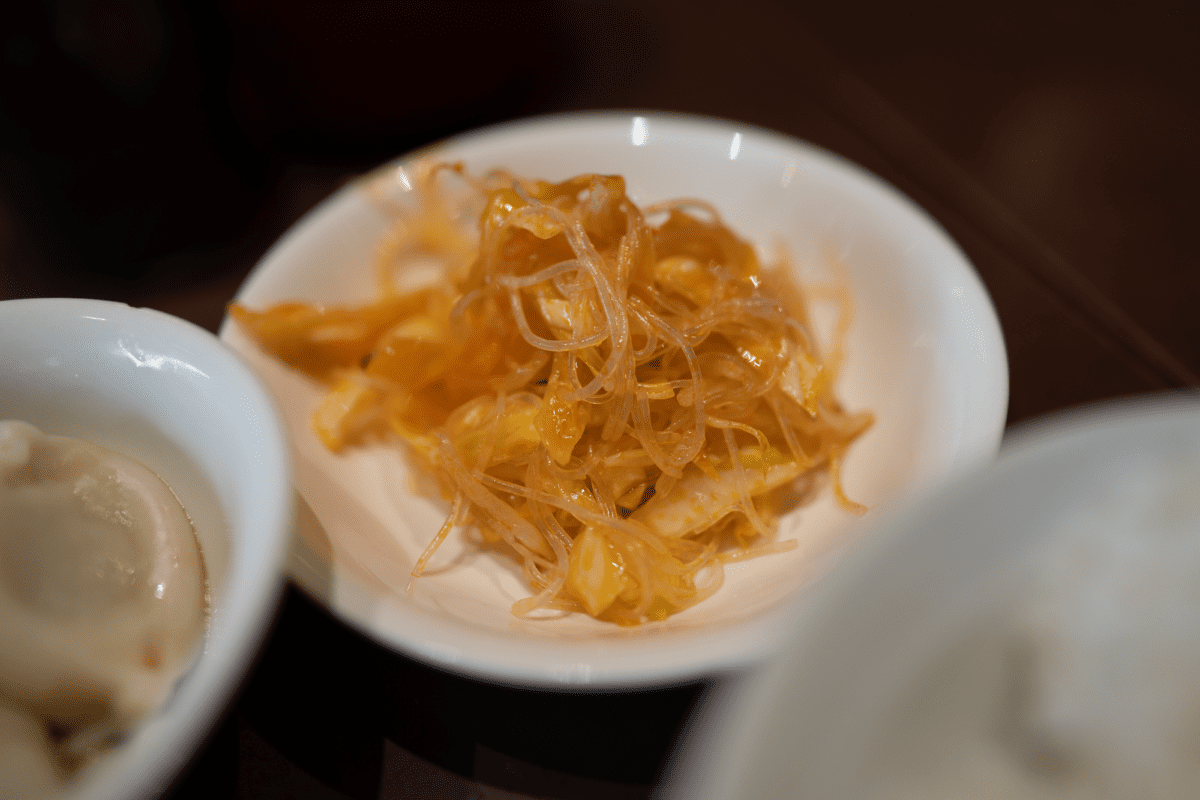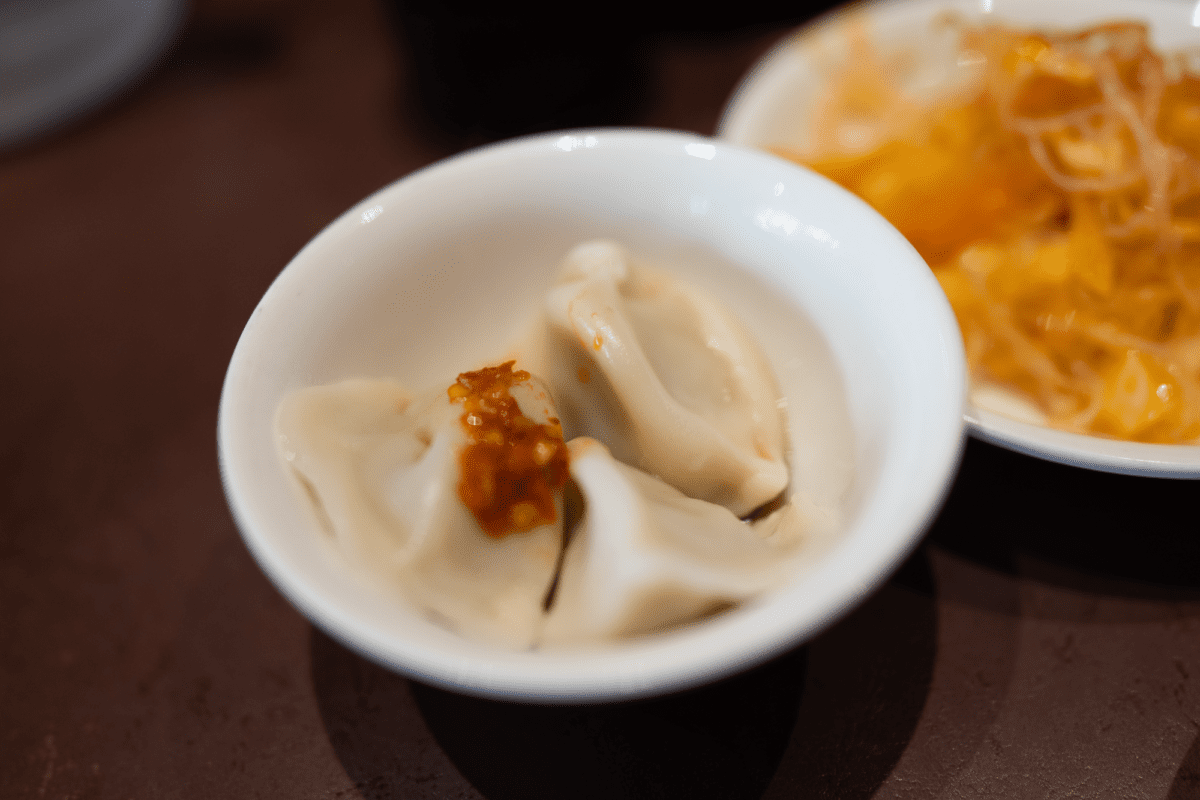 So, you're bound to leave with your stomach ultra full.
Details
Restaurant Name Chinkashisai (陳家私菜)
Address Yoyogi, 2 Chome−15−9 Kase Building 1F, Shibuya City, Tokyo 151-0053, Japan
Google Maps
Tel +81 3-3374-1889
Opening Hours 11:30am – 2:30pm, 5:30am – 11:30pm (9:30pm on Sat and Sun)
5. Pizzeria Capoli
Another non-Japanese option. There are many great pizza places in Shinjuku, but this one is the best tasting one in my opinion.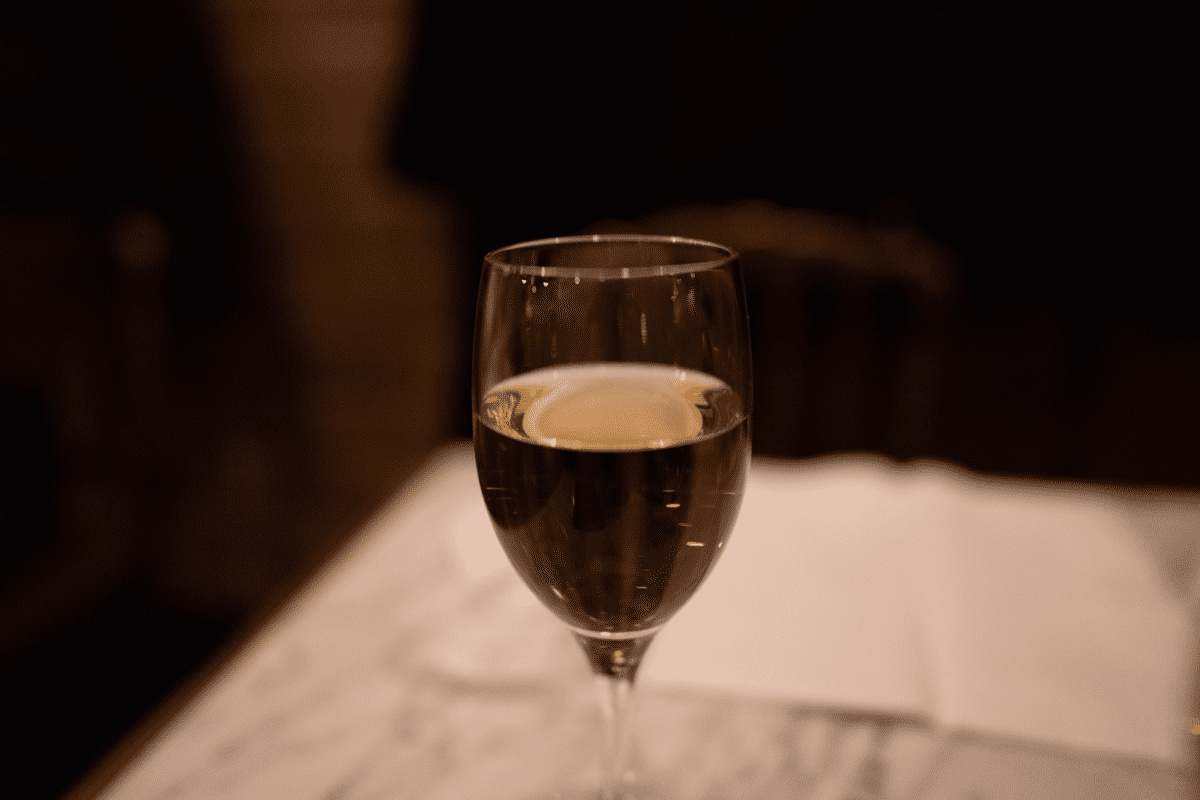 Unlike the other restaurants on this list, the ambiance is also nice enough for you to bring a date. Probably not many travelers know about this place, which is hidden away in a basement of a building near Shinjuku station.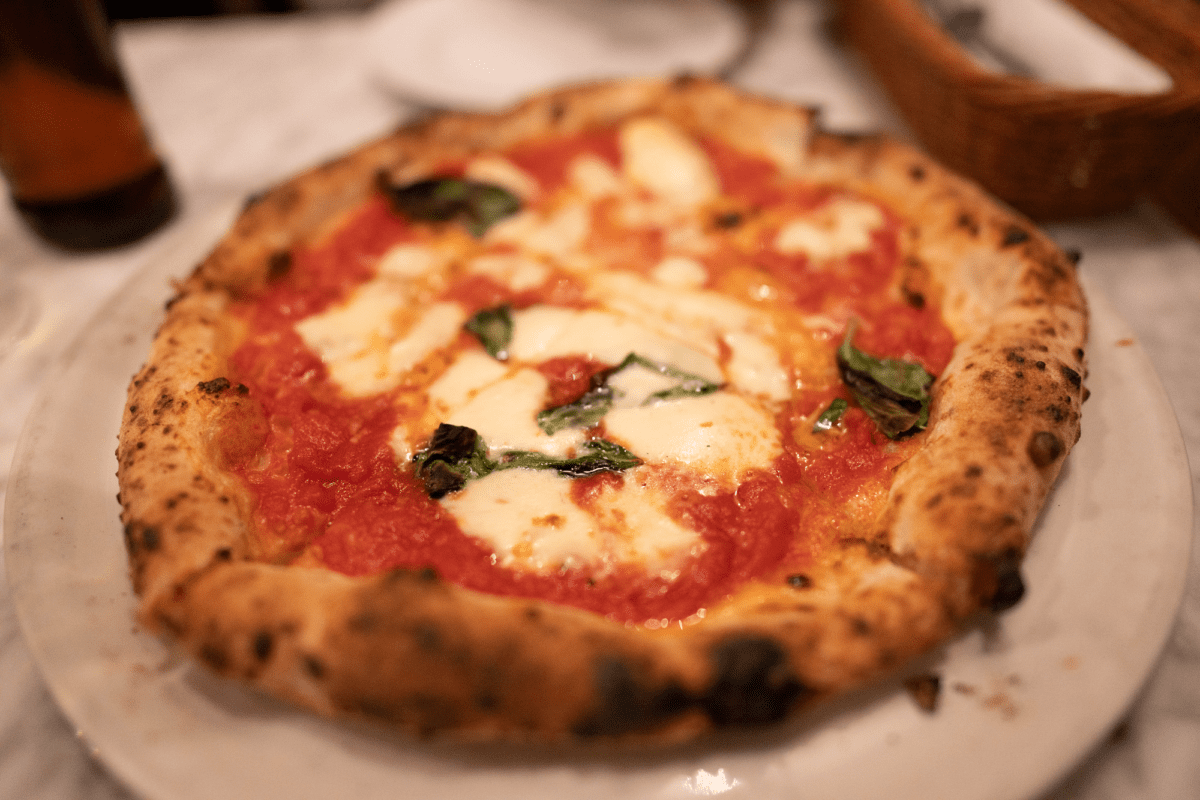 All the pizzas here, even the basic offering like the margarita are delicious. Even if you don't usually eat much, you'll probably be able to down an entire pizza without problems.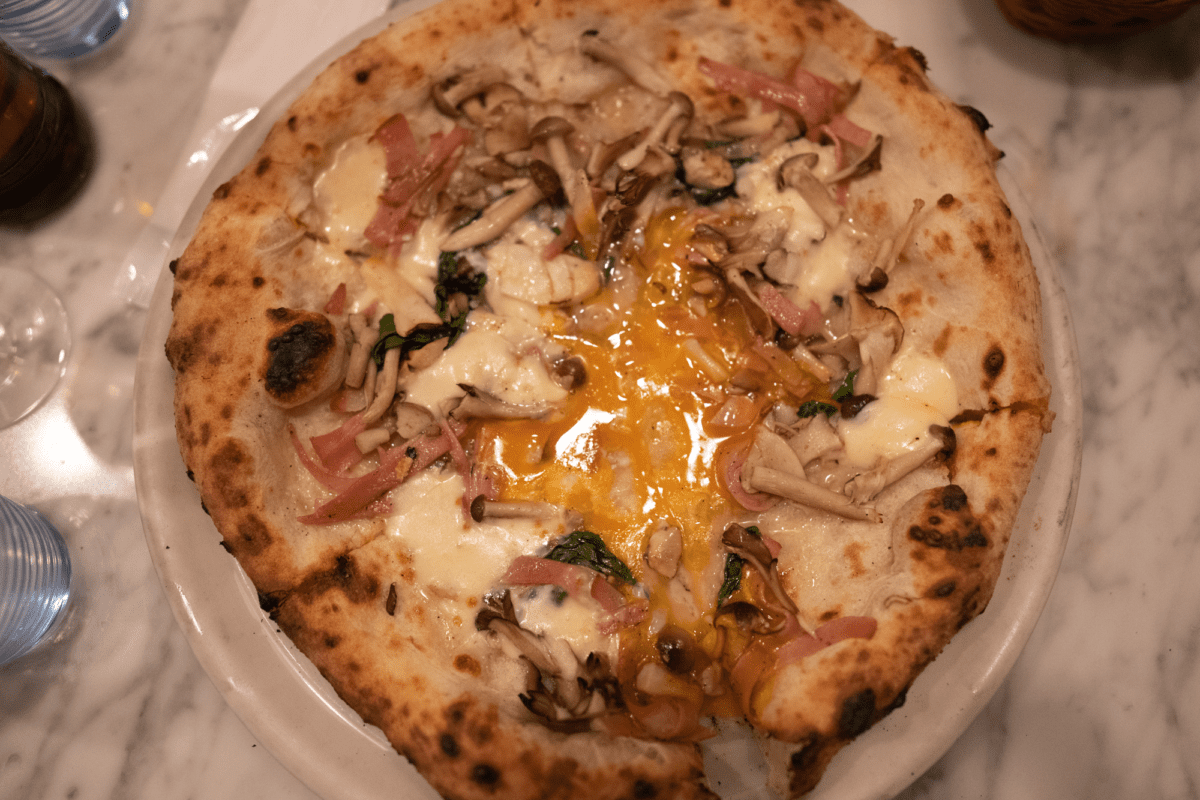 Details
Restaurant Name Pizzeria Capoli
Address Shinjuku, 4 Chome−1−9 PAX Building B1F, Shinjuku City, Tokyo 160-0022, Japan
Google Maps
Tel +81 3-5363-1787
Opening Hours Weekdays 11:30am – 3:00pm, 5:00am – 11:30pm | Weekends 11:30am – 11:30pm (10:30pm on Sun)
Tagged japan life shinjuku