This website is made possible by readers. I may earn a small commission when you buy through the links in this article at no extra cost to you. Learn more.
Details
Price $79 on ensso.com
Weight

Capped 32 gm (1.13 oz)
Uncapped 23 gm (0.83 oz)
Overview
I'm a striving digital minimalist. With no social media apps on my phone and inbox zero achieved, my need for a pen is getting less and less when I'm living virtually a paperless life. But, I can't resist the temptation when the name of the product has "minimalist" in it.
Many brands reviewed on this website, like the recently-reviewed Minaal, ensso has its origins on Kickstarter. Now, we know what Tortuga think about Kickstarter products, but ensso has since graduated from a Kickstart campaign to a full-fledge brand of minimalist writing tools.
ensso was kind enough to send over a few of their products for review, but the PIUMA pen is the most special of all as it's the pen from the Kickstarter campaign that started it all.
Style
I'm a shallow person that places aesthetics high on my list of priorities. I feel no shame. Surround yourself with products that look good, you feel good.
Make no mistake, ensso's PIUMA Minimalist Fountain Pen's brutally simple design is the reason I picked it. And it will likely be your reason too.
The PIUMA is a pen aiming to be one of the most minimalist pens on the market. They have got quite a bit of competition to live up to, one being the Fisher Bullet Space Pen I previously reviewed. From first impressions, I can already tell that the PIUMA Pen has what it takes and more.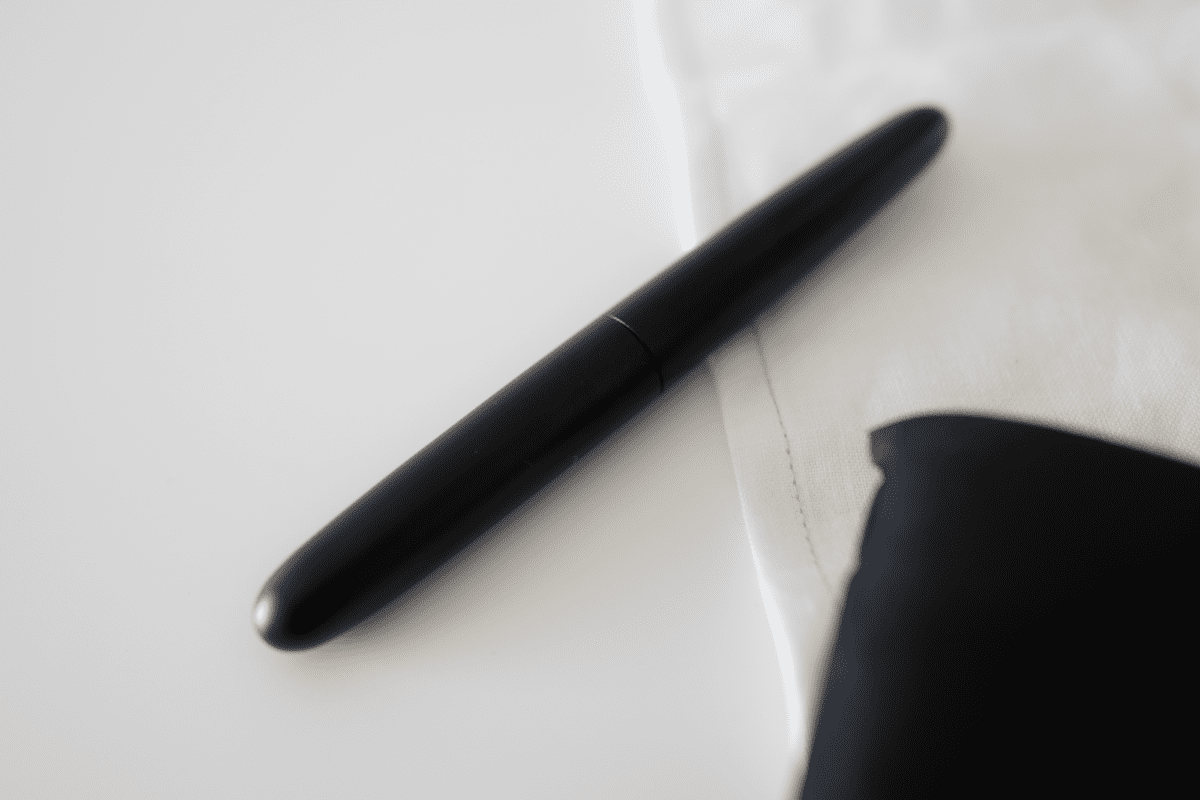 While it seemed like ensso offered options of titanium, aluminum, and brass material options for the Kickstarter campaign, only the aluminum version is available for sale on their website at the time of this review. In terms of colors, natural aluminum and matte black finish option are available.
As you could have guessed, the matte black version is the one reviewed. It's black on the outside and inside, down to the nib. The only sign of anything ornamental is the engraving on the nib, which is technically Bock's branding.
While it does take away from the ultra-minimalist look they are going for, it's not a deal-breaker given that the engraving is all black as well.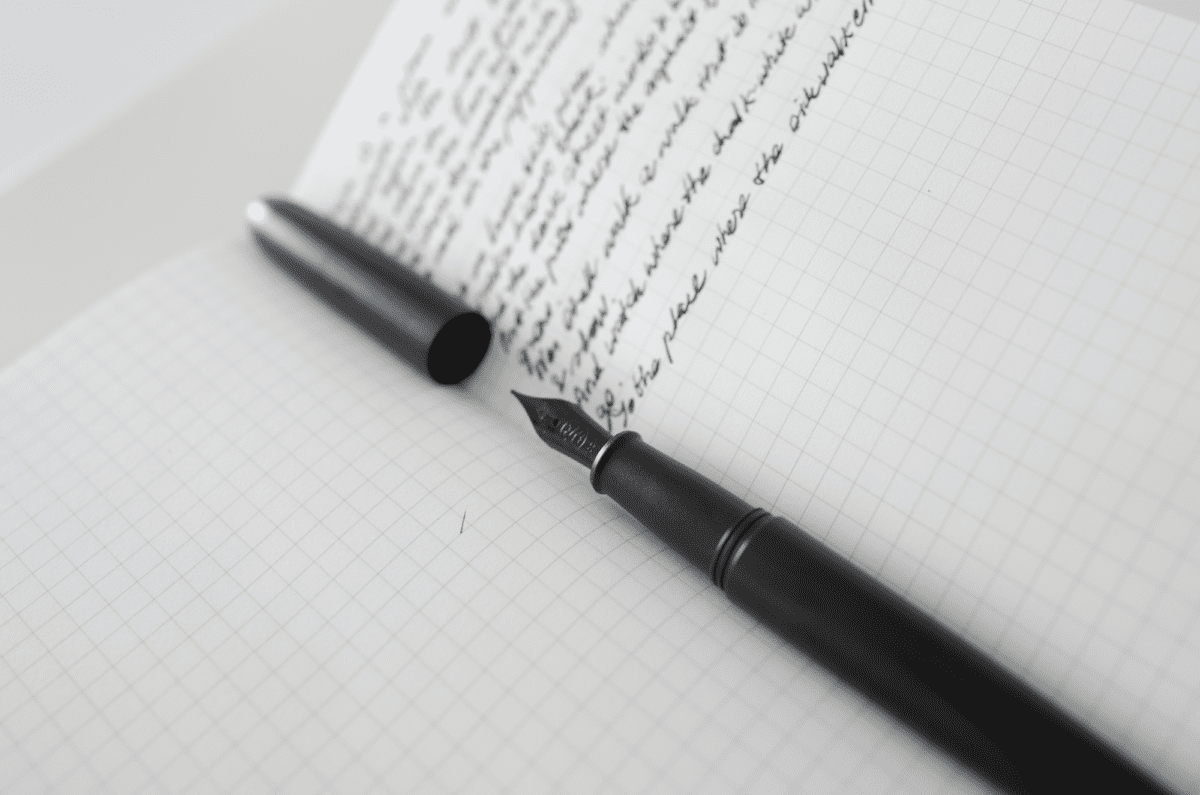 Possibly because I've been using the Fisher Bullet Space Pen for the past few months prior to this review, the PIUMA Minimalist Fountain Pen looked massive. If the PIUMA was Dr. Evil, then the Bullet Space Pen would be Mini-Me.
But no one likes ads, so I got rid of them. If my articles helped you, I ask for your support so I can continue to provide unbiased reviews and recommendations. Every cent donated through Patreon will go into improving the quality of this site.
At a maximum of 15mm diameter, this pen is a statement piece no matter how minimal they claim to be. Jason Bourne would make quick work of his assailants with it as a makeshift weapon.
The pen is precision-engineered from single blocks of aluminum. The end result is a smooth cigar. While the product images show a small "ensso" logo on the cap of the pen, the one sent to me had absolutely no exterior branding. Or as ensso describes it, "an investigation of liberating a fountain pen from all unnecessary components and ornaments".
With the cap screwed on, the pen has a unibody appearance. It's not seamless but pretty close. There's so little to talk about when it comes to the appearance of this pen and that's the point. Yet, you are going to turn heads when you whip it out to sign that important document.
The PIUMA Fountain Pen is a beautiful, unapologetic, professional-looking pen. If you are looking for a minimalist pen with a strong, presence, this is it.
Material
While the brass and titanium versions of the pen are no longer available, I'm happy with the aluminum one.
Titanium offers more sturdiness in exchange for weight, while brass allows you to appreciate the patina with prolonged use. But aluminum is the king when it comes to weight, and ultimately ease of use.
Aluminum is light in weight, allows affordable prices, and does not compromise too much on durability. It's a great choice for beginners and masters alike.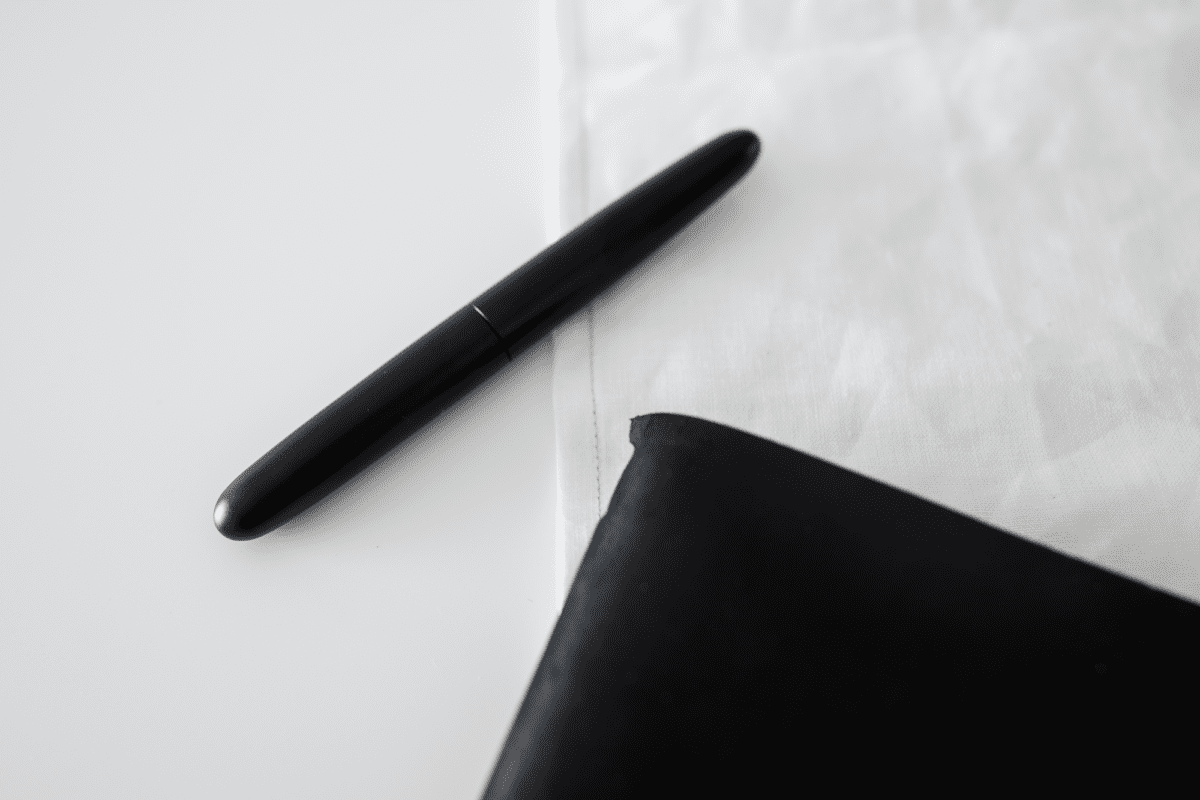 The specific aluminum used on the PIUMA pen is space-grade 6061-T6511. Raw aluminum scratch easily, but the PIUMA pen has been anodized into a matte black to increase the resistance to scratches.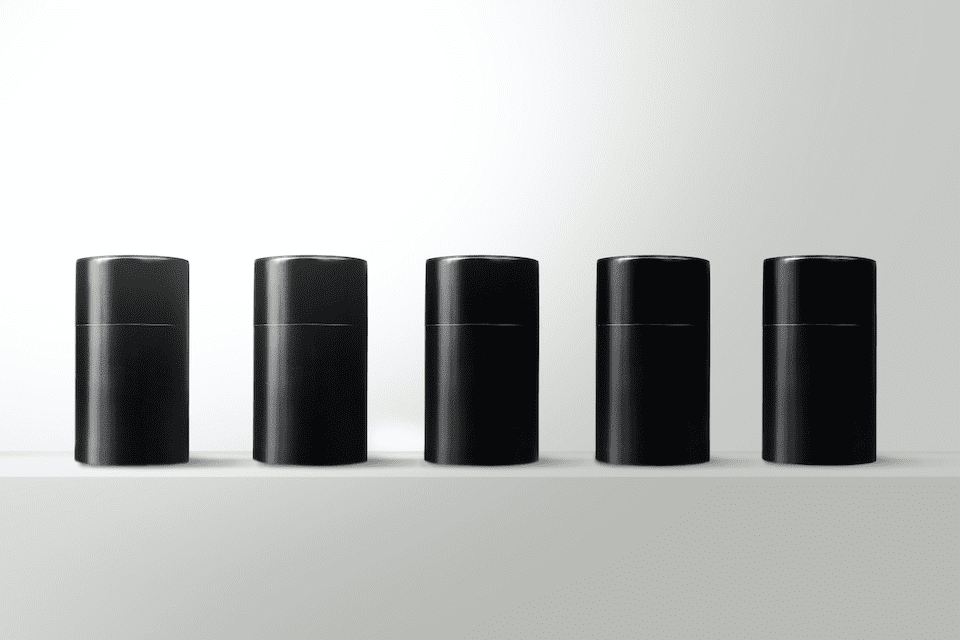 I found a 100 year old company that would create these heirloom quality canisters for me. They are handmade and will keep your tea leaves, coffee beans or anything that you need dry for years to come.
or read review
Ensso uses a Bock #6 nib and feed system and takes international long and short cartridges. No converter is included, so you'll need one if you want to use bottled ink.
Usage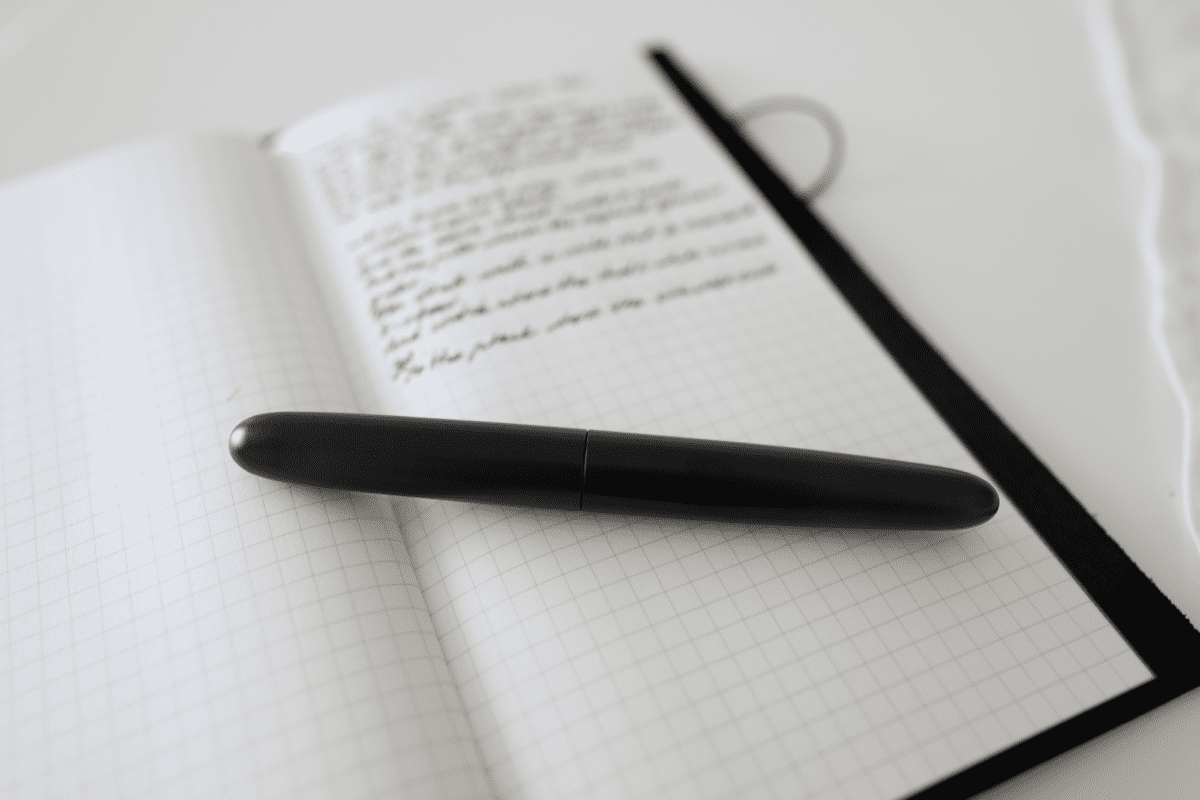 The cap has wider threads that allow you to quickly screw the cap off and on. I've tried and it takes about one and a quarter screw to get the cap off.
The PIUMA Pen is designed to be used without posting, which is the act of placing the cap on the back end of the pen while you write. While you can technically post with this pen, it creates an imbalance when writing and the threads will likely scratch the pen with time.
Another advantage of not posting is that you can let someone borrow your pen while holding on to the cap. This way, they won't walk away with the pen, since there is no cap on.
The PIUMA Pen is a hefty pen and you feel it in your hand. It might be down to personal preference, but my hands feel strained after writing with it for a while. With the circumference, you have to grab the pen with your hand rather than just your fingers. The smooth and consistent flow of the Bock nibs helps reduce the strain but it is not the most comfortable pen to write with.
Conclusion
The PIUMA Minimalist Pen is one hell of a pen, especially if you have a fetish for ultra-minimalist products like I do. It has a little too much girth for my liking but is still a solid choice for most.
Like this review? See all of my in-depth reviews.
Also, consider supporting me by being a Patreon. Every cent given will go back into improving the content of this website.