This website is made possible by readers. I may earn a small commission when you buy through the links in this article at no extra cost to you. Learn more.
Is your wallet bursting with things that you don't need? Do your coins drop all over the floor while trying to pull out the notes you need?
Point cards, credit cards, receipts, bills, you keep all these things in your wallet because thinking they will come in handy sometime, but they instead add to the inconvenience by making you have to go through all the junk to get what you really want.
While I've managed to curate my minimalist wardrobe to exactly the way I like it, I'm also pretty big on paring down my wallet to the bare minimum. I've decluttered my wallet a long time ago and continue to pare it down to just two cards and money now.
Applying minimalism on something you carry every day will give you back all the mental space that those useless things take up. This isn't about organizing your wallet. It's about paring it down to the point it needs no organization at all! Declutter wallet magic, baby.
In this article, I'm going to teach you declutter wallet methods that I personally use, and how you can declutter your wallet easily.
Tip 1: Prepare your mind
This isn't one of those bullshit steps to make an article longer. This is arguably the most important step on this list. You need to get into the mindset of a minimalist. If you just think that you need everything that's currently in your wallet, then it won't go well.
Be prepared to be strict and hard on yourself, and ask yourself if you really, really, really, really need something. You might also want to read my article on minimalism to get in the mindset. But seeing as you are already here and still reading, you are off to the right start.
Tip 2: Get on board with mobile payment
As much as possible, you want to move everything from your wallet to your phone. With payment services like Apple Pay or Samsung Pay pretty integrated now, you can do without cash and even without a physical credit card.
In Japan where I've been living for the last five years, there's been a recent boom of cashless payment apps like PayPay, LINE Pay, Rakuten Pay, d Pay, au Pay, Mercari Pay, just to name a few. For Asian countries, I usually just go with GrabPay.
Of course, there will be some mom and pop's store that don't accept cashless payment, and you can choose to take them out of your routine.
But no one likes ads, so I got rid of them. If my articles helped you, I ask for your support so I can continue to provide unbiased reviews and recommendations. Every cent donated through Patreon will go into improving the quality of this site.
In Japan, I can board the train since Suica is available on iOS Wallet app. So, see if there are similar options where you are, or you might have to just get bring along a transit card.
Tip 3: Get rid of all your point cards
In Japan especially, every shop issues their own point cards. With point cards, you get a stamp for every visit and get something free every xxx visit. Wow, you save money, right? Wrong.
Don't be fooled. You end up wasting more money on something you wouldn't normally buy than saving. Also, the amount "saved" is not comparable to the space and mental capacity holding on to each of these point cards takes away.
If the point cards come in digital form then there is a little bit more leeway. In Japan, more and more point system, like Nanaco and T POINT, allow for digital versions of their point cards.
If no digital version is available, try to see if you can do without it completely. Having to keep an entire card for a penny off here and there just ain't worth it. Take a deep breath and chuck all of them into the trash.
If you really can't part with your precious point cards, consider leaving them at the valet area and only take the ones you need when you know that you are heading that way. I do this with some of the cards from stores I frequent.
Tip 4: Carry a minimalist wallet
Do you know that buffets sometimes offer smaller plates so that it makes you take less? It's the same concept here. A smaller wallet will force you to limit the things you bring along. I personally use the TOM BIHN Nik's Minimalist Wallet.
Many of these "minimalist" wallets don't come with coin pouches, and I find it not so minimalist if you have to carry a whole other pouch just for your coins. The TOM BIHN Nik's Minimalist Wallet works for me since it is secure enough to keep my coins in the card slot. For those of you don't mind not having a coin pouch can look at the WAYFINDER DAYBREAKER Billfold.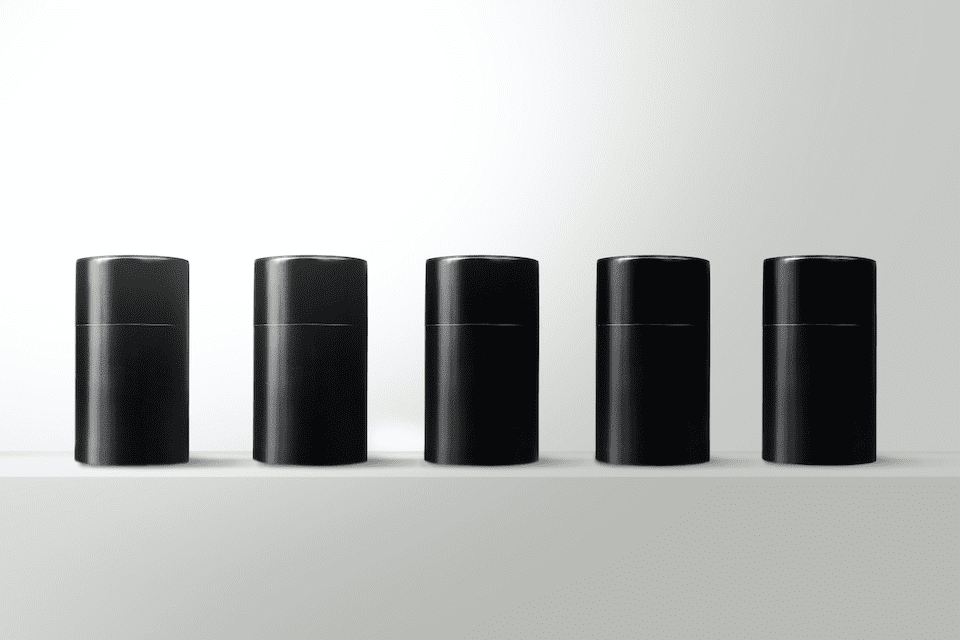 I found a 100 year old company that would create these heirloom quality canisters for me. They are handmade and will keep your tea leaves, coffee beans or anything that you need dry for years to come.
or read review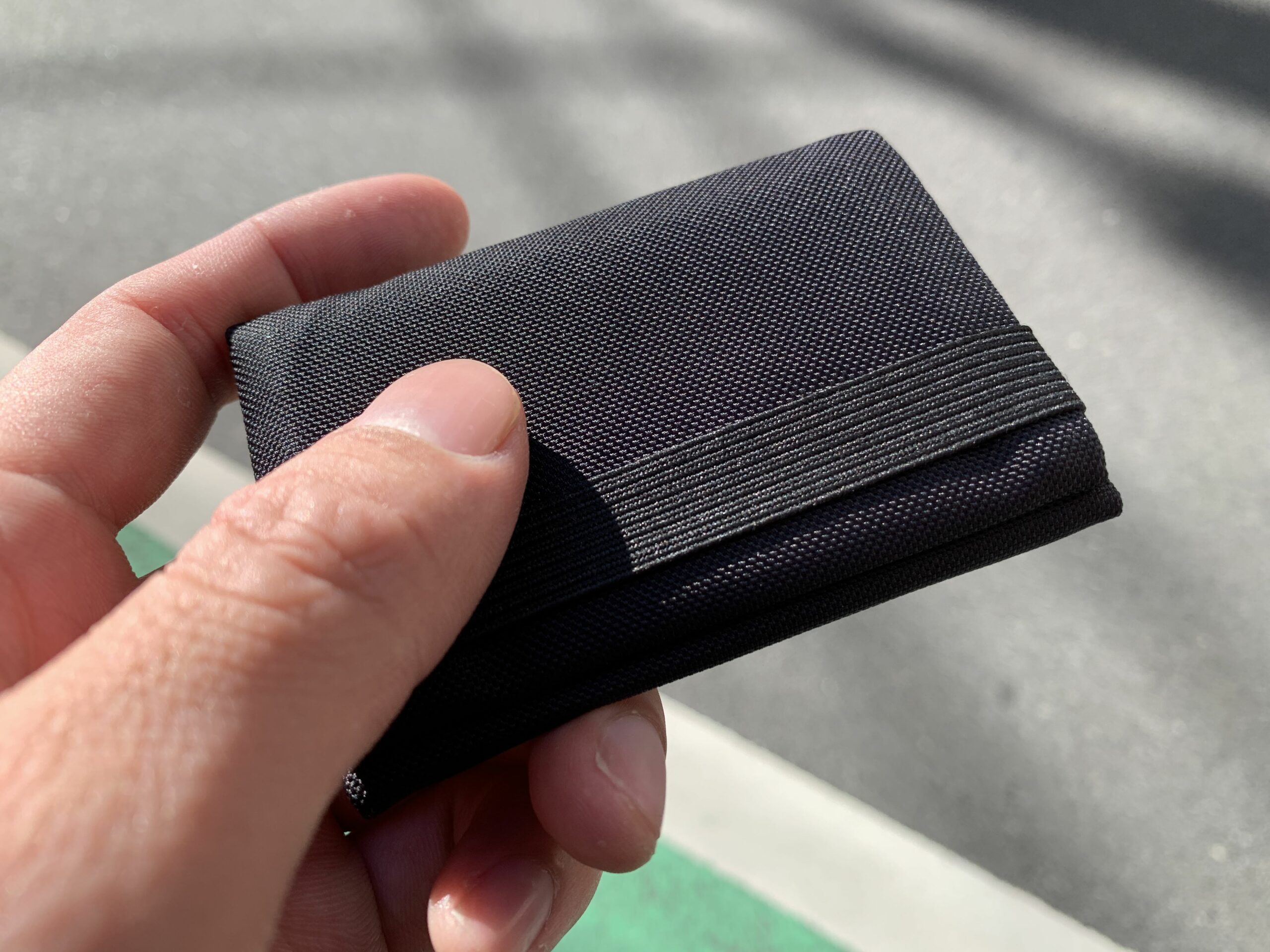 Tip 5: Try to use exact change each time
I know it's much easier to hand out the first $10 bill you see for a $5.50 coffee even though you probably have the exact change. But if you go through this guide, you'll be able to have less enough stuff to fish out for exact change.
Doing so will help you keep the amount of notes and coins to the bare minimum. If you get anxious doing so while the cashier glares at you, do what I do and prepare the exact change before you join the line. I know it sounds like a chore, but a small amount of due diligence each time is key. You'll know that you're carrying the absolutely minimum amount of cash each time.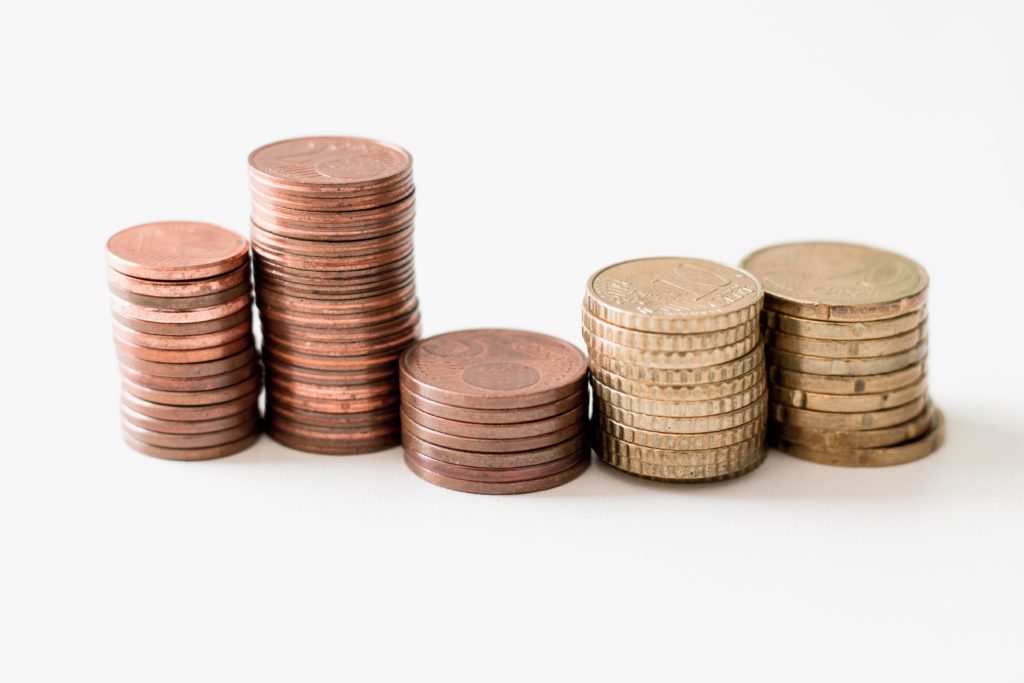 Tip 6: Scan and toss your receipts on the spot
I keep absolutely no receipts yet I have records of all my purchases. How? I simply scan them the moment I get them and toss them away. In fact, I do this for all the paper in my home.
I personally use Evernote's Scannable to do so, but there are a whole bunch of apps that do the same thing. I like Scannable is because they allow you to save to Evernote, which I use to store all my digital copies of paper.
I used to collect a bunch of receipts and scan them at a go, but I find that this makes it more of a chore that you're likely to procrastinate. I recommend just scanning the receipts the moment you get them and tossing them straight after.
This goes the same for any paper, like grocery lists, for which you can use an app like Reminders on iOS instead. The same goes for business cards except that you don't want to chuck it in front of the person who gave it to you.
Tip 7: Bring just one ID
For identification in Japan, I have a national ID card (My Number Card), residence card for foreigners and driver's license. But really, I only really needed a one. Try to see if you can reduce your identification card to just one. For foreigners in Japan, it would have to be your residence card since you are required by law to have it with you at all times.
Like the point cards, you can just bring along additional ID when needed.
Tip 8: Have just one credit/debit card
If you really want to go minimal, you can do without any physical card and go purely cash or mobile payment. But, I found that having at least one card alleviates the amount of cash I have to bring.
Having just one card and charging all your purchases to it lets you track how much your monthly spending. I've heard of some who charge their debit card with their monthly budget and use it to control the expenditure.
---
There you go, 8 tips that can easily transform your wallet. For me, I only really need my cash, credit card and driver's license. Other cards are only taken along on days I need them specifically.
Got more tips or questions? Feel free to comment below.
Tagged declutter minimalism wallet