This website is made possible by readers. I may earn a small commission when you buy through the links in this article at no extra cost to you. Learn more.
Details
Price $121 (with subscription), $152 (without subscription) on calderalab.com
15% off your entire order at checkout with the code ALEXKWA
Overview
When I was in high school, my face was plagued with horrible acne. Expensive dermatologist visits and laser treatment has gotten me must more careful in taking care of my skin. Since then, face care has always been an interest of mine.
Prior to this review, my morning skincare routine goes like this.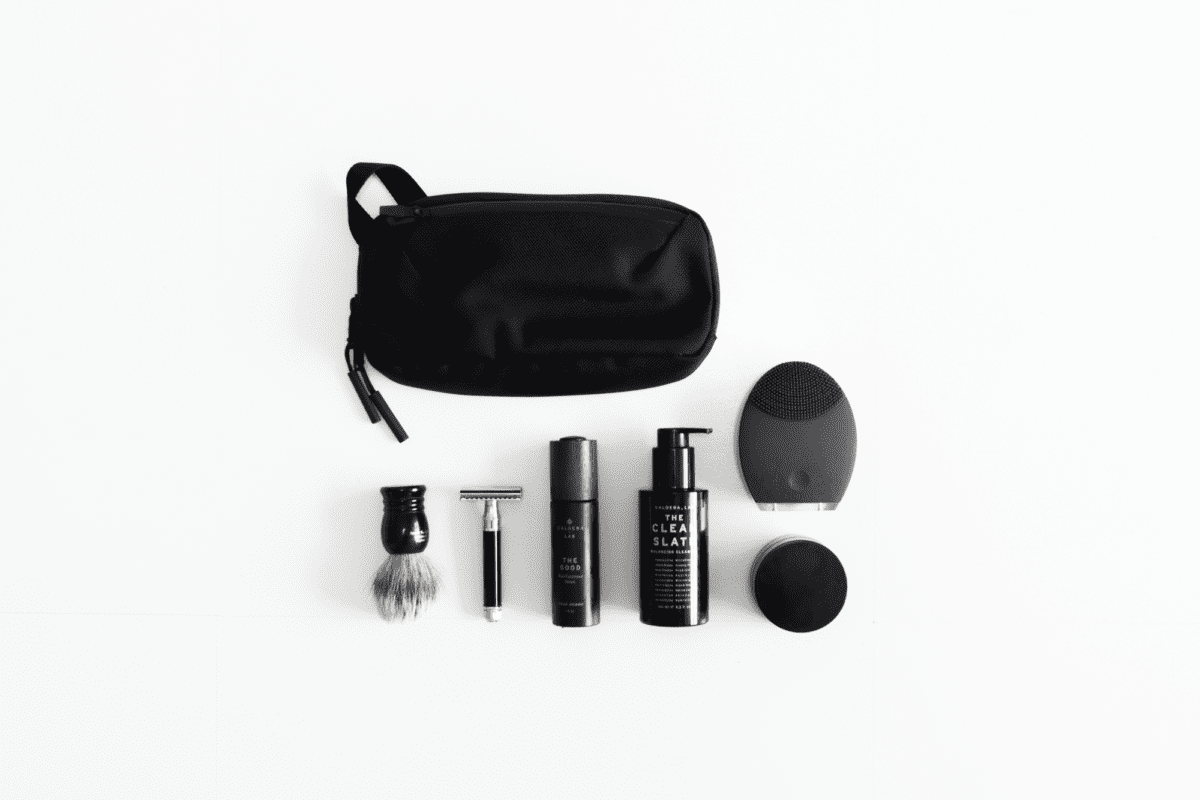 My skincare routine is basic, designed to be affordable yet effective. This simple routine has been working for me, which is why I was reluctant to change anything about it—until I learn about Caldera + Lab.
Caldera + Lab is a science-based men's skincare brand started by power couple, Stacy Keibler and Jared Pobre, who reached a turning point in their lives when they decided to move to the mountains and start a family. What comes along with the beauty of the mountains is the harsh climate, which is ultimately what sparked the couple to start Caldera + Lab.
Caldera + Lab offers just three products.
These three products are sold as a bundle called The Regime, which is what I will be reviewing in this article.
Style
There are a few ways people choose their skincare products. Most would choose based on their skin type and how suitable the products are for their skin. But there is a good chunk of consumers who would pay a premium for packaging. I've found myself almost pulling the trigger on Aesops and the like.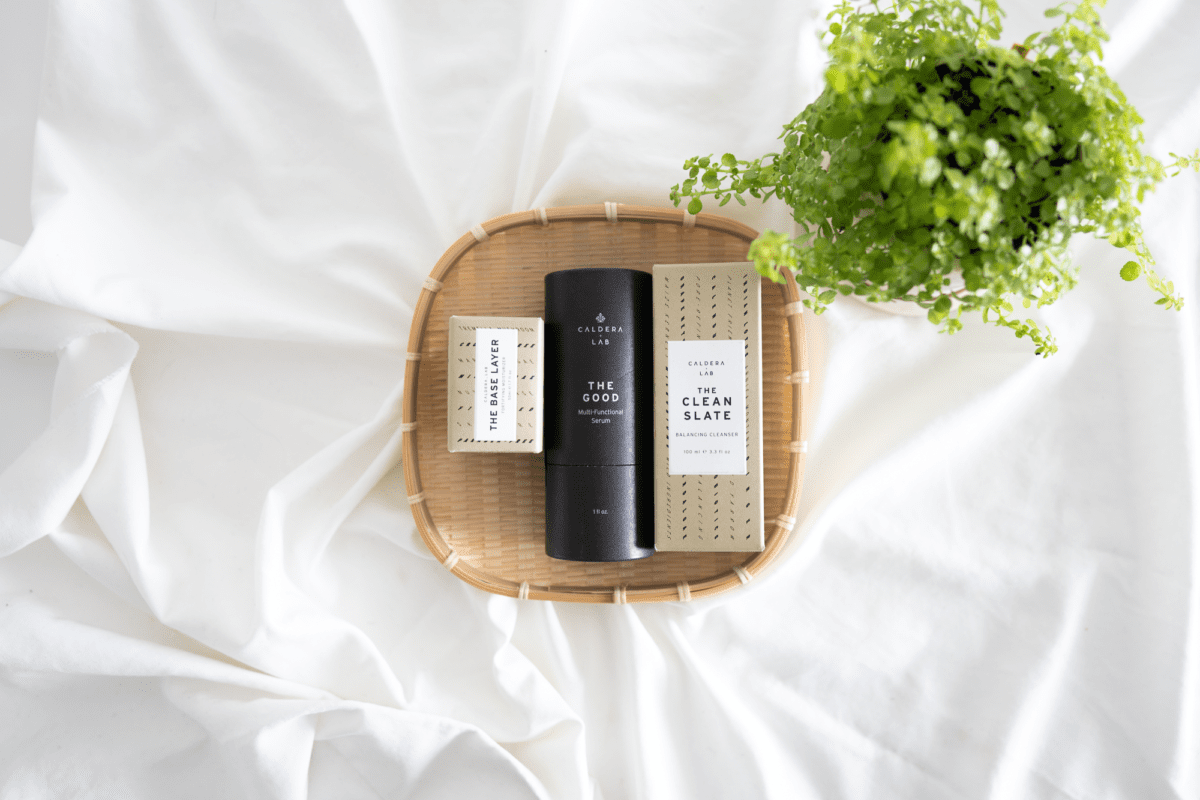 Caldera + Lab is designed for the latter. Whether the price is justified in their scientific claims or impressive packaging is up to you, but I would say that at least some of that branding is reflected in the premium.
I won't lie. I noticed Caldera + Lab when I was looking to convert my skincare routine to an all-black setup, which was only a matter of time after I started wearing black. The packaging of all the three products is all black with san-serif text all over. The Good is the only one with a wood-accented cap.
Appearance-aside, the products actually feel premium largely due to the matte texture and weight. The containers of each are very sturdy, and I intend to reuse them after they get depleted.
But no one likes ads, so I got rid of them. If my articles helped you, I ask for your support so I can continue to provide unbiased reviews and recommendations. Every cent donated through Patreon will go into improving the quality of this site.
Ingredients
The ingredients are 100% vegan, plant-based and GMO. Non-organic products have active ingredients that bring out instant results, but some of them damage your skin at its core. While I'm not one to go for organic products, but plant-based ingredients are less likely to contain anything that will result in long-term damage.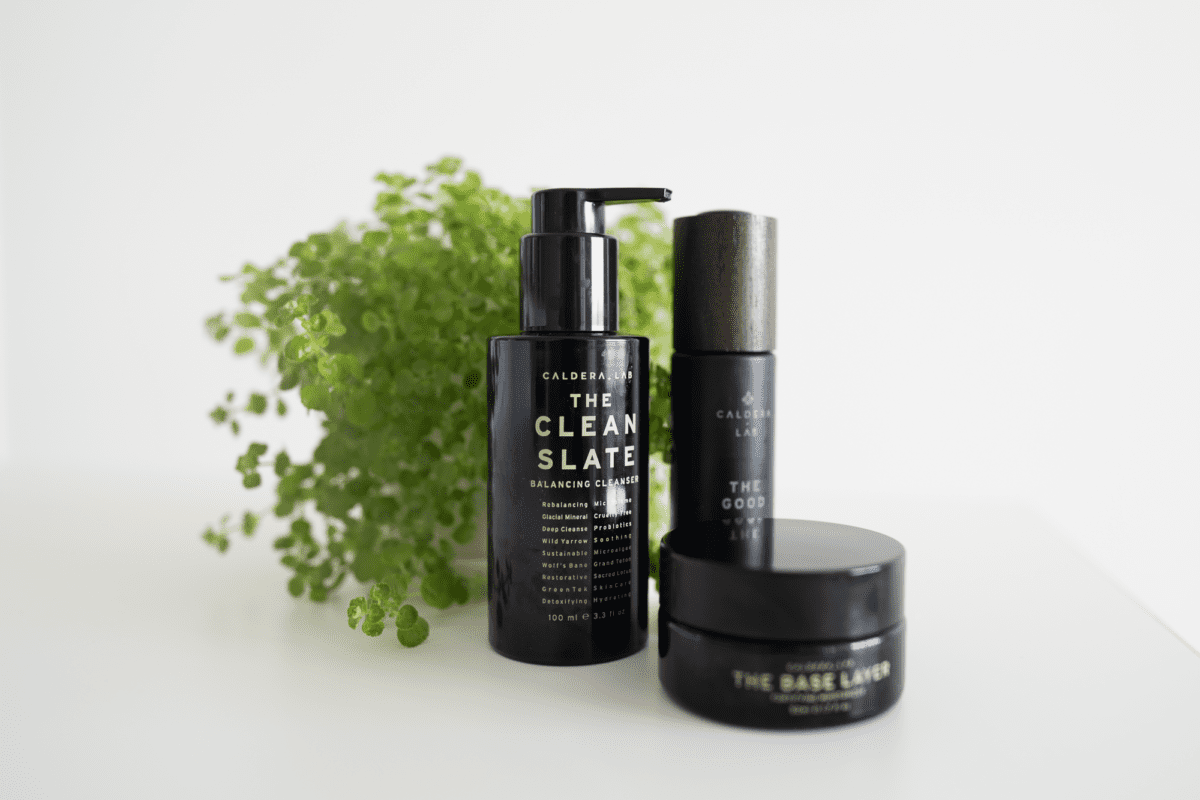 I'm probably the most skeptical of organic skincare products since they usually command a higher price. After all, even poison ivy is a natural ingredient. However, Caldera + Lab's products stand out to me in how grounded in science they are. The formulas are tested through lab tests and assessments.
Caldera + Lab's process of getting the perfect formula isn't rocket science. Source the best ingredients from around the world, come up with hundreds of formulas, prototype a dozen, and this brings them to their essential component, what they call the Wild Antioxidant Complex.
For The Good, they have even conducted an extended clinical trial involving 59 participants over 60 days, way above the standard requirements of such a trial. The results are, to say the least, overwhelmingly positive:
91% reported smoother skin
88% reported less dryness
88% showed radiance and luminosity
75% showed more skin tone
84% showed improved fine lines and wrinkles
100% reported healthier looking skin
The study was conducted by a third-party, leading U.S. clinical research firm so I have no question about the accuracy of the study. However, here are a few things to note:
Since the measures involve subjective questionnaires and it is not clear if the trial used a control group, the stats that mention subjects reporting could result from a placebo effect. It is also unclear how much the study controlled the subjects' lifestyle since aspects like food nutrition can affect skin quality.
However, those that showed results use expert clinical grading and instrumental assessments which are much more quantitative and easy to reference for me.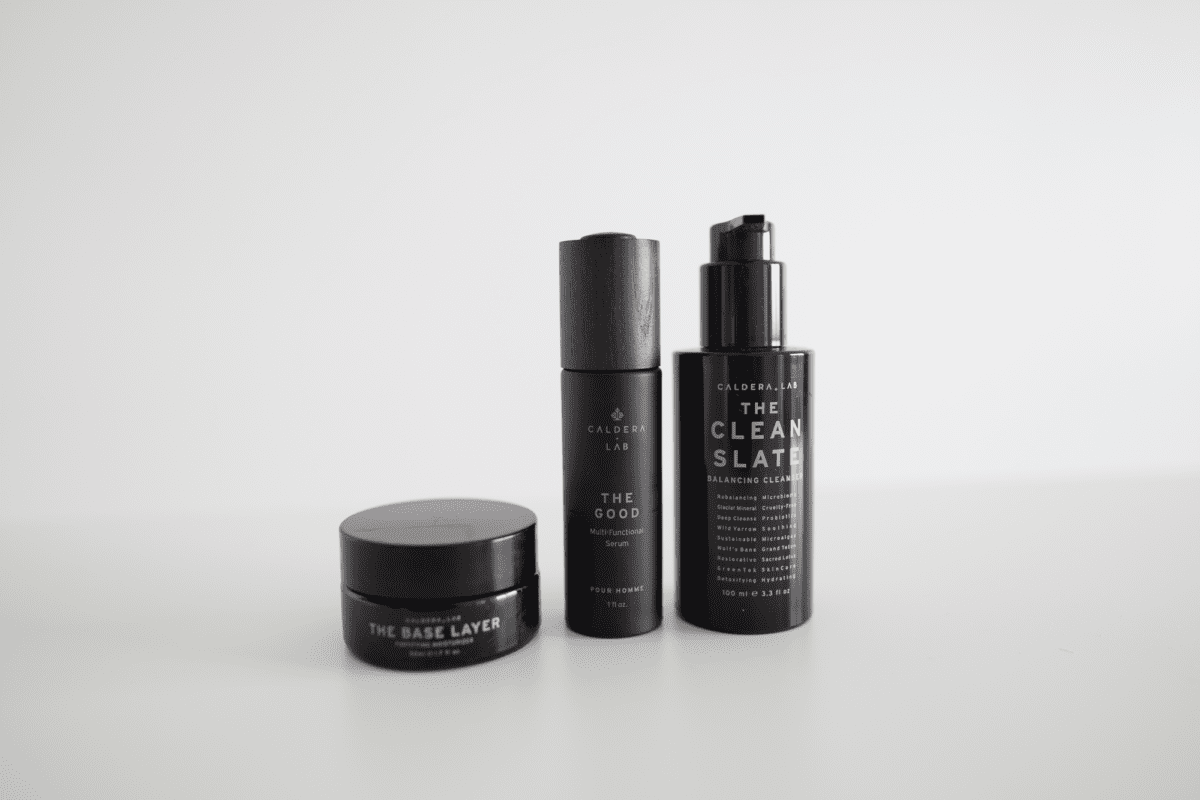 That said, this test goes beyond what any other men's skincare has done and does provide a good level of assurance that your skin will look better by regularly using The Good.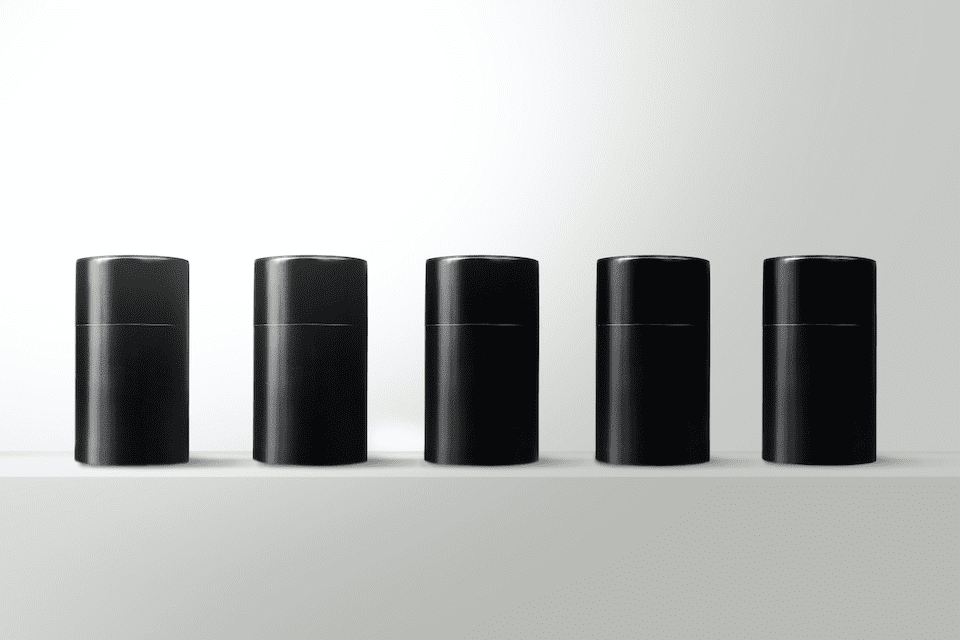 I found a 100 year old company that would create these heirloom quality canisters for me. They are handmade and will keep your tea leaves, coffee beans or anything that you need dry for years to come.
or read review
Usage
At the end of the day, how it feels using the products each day and the effects it has on my skin is ultimately what matters.
Our skins are different and mine is a little oily but not enough to get products made for oily skin. Food nutrition, stress, air quality, genes, combination with other products, and many factors contribute to skin wellness, so this review (and many others) will be highly subjective and should be regarded as a data point.
The Clean State
The pump bottle has been designed such that you only need to pump once to get enough of it for a wash. It's more than enough for me to spread over my large face, ears, and neck.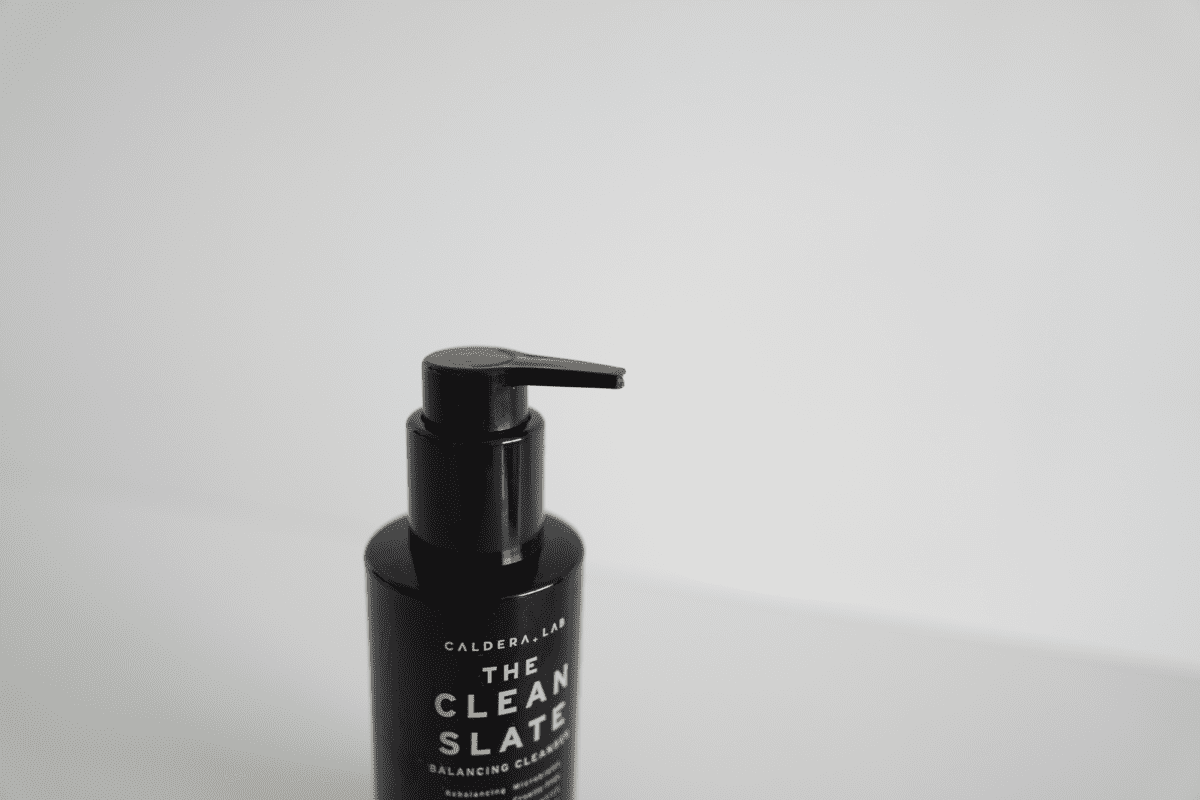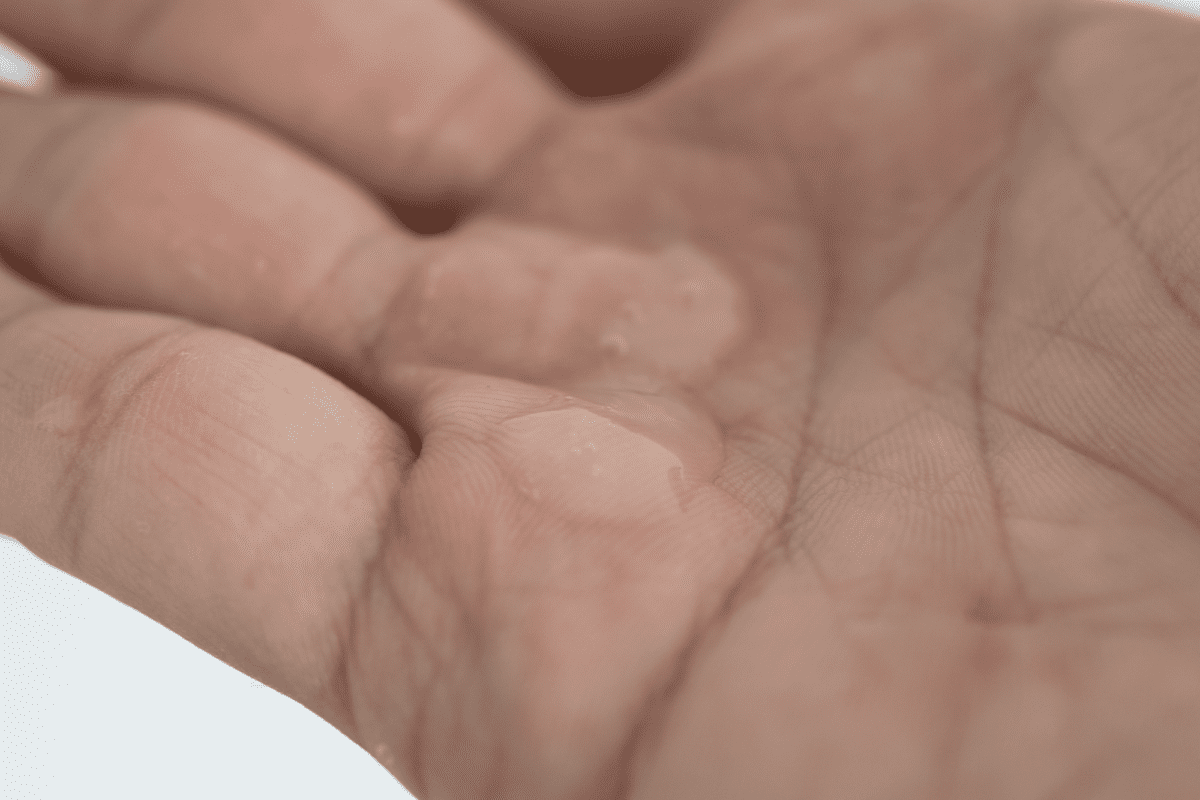 When I'm not in a hurry, I use the FOREO LUNA for a deeper cleanse and then wash it off. It's not overly soapy and I can wash it off with about three splashes of water.
The solution feels gentle and doesn't foam up that much. I could immediately feel the immediate effect. Your skin feels squeaky clean and is smooth to the touch.
The Base Layer
If you noticed in my before-routine, the moisturizer I used is the NIVEA Creme. I chose it largely because it was cheap, accessible, and I could use it for my face, body, hands, and feet. After using The Base Layer, I now know why face-specific creams exist. The NIVEA one was tough to spread and just doesn't have the refreshing moisturized feeling that The Base Layer gives.
The Base Layer has almost no smell. If you really go in and try to smell it, you can smell negligible hints of lemongrass.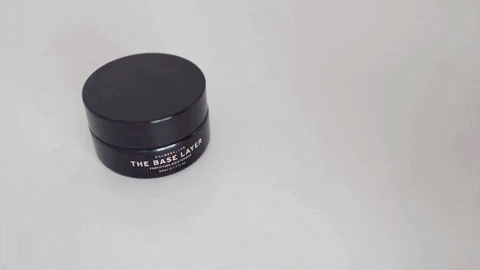 The Base Layer was a much-welcomed upgrade. It is smooth enough to let you massage evenly into your skin. Immediately after use, your skin feels noticeably soft and supple.
The Good
The crown jewel of the collection, The Good, comes in a bottle with a built-in dropper. You unscrew the cap and push the top to have the dropper suck up the serum and then push it onto your palm.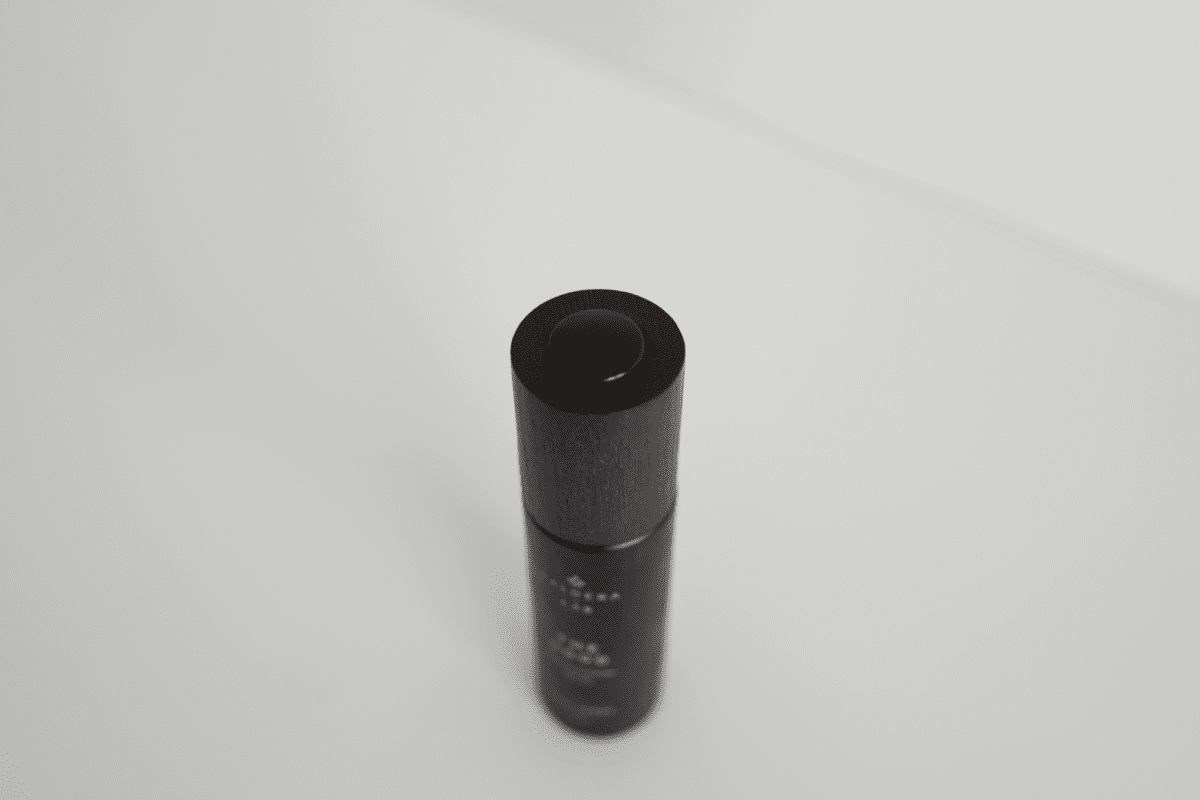 Like The Clean State, one push gives you just the right amount for one application.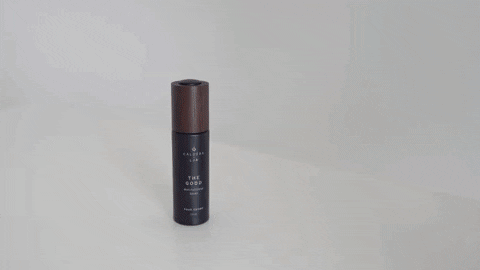 Out of the three products, The Good has the strongest aroma, one of lemongrass. I like the smell which provides some aroma-therapeutic quality. The serum has an oily texture and feels pleasant upon application, a little like a hot oil rub.
Extended Usage
It has been about eight months since I started using Caldera + Lab Regime and my frequency of use has been erratic, mostly due to the irrational hoarder in me wanting to enjoy this experience for as long as possible.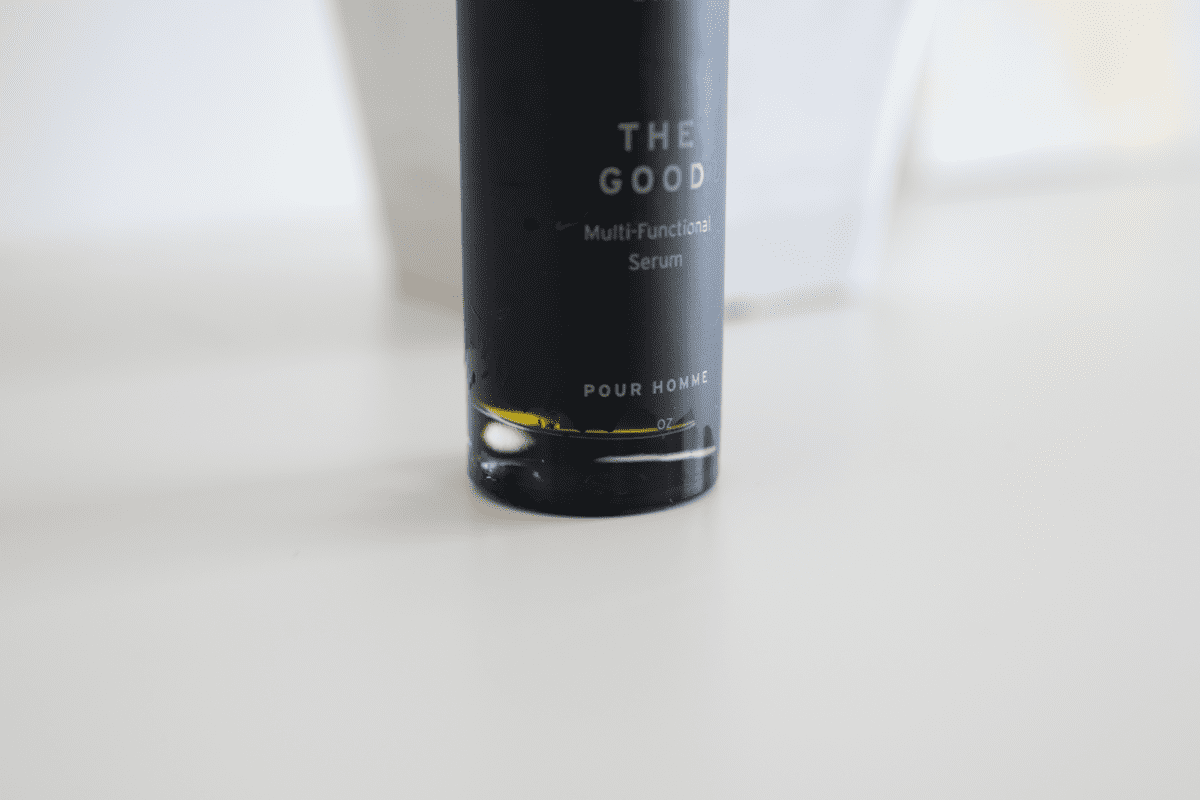 But I wanted to highlight some issues with the packaging that surfaced. The black wrap of The Good started peeling off into black flakes which can be quite irritating to clean up.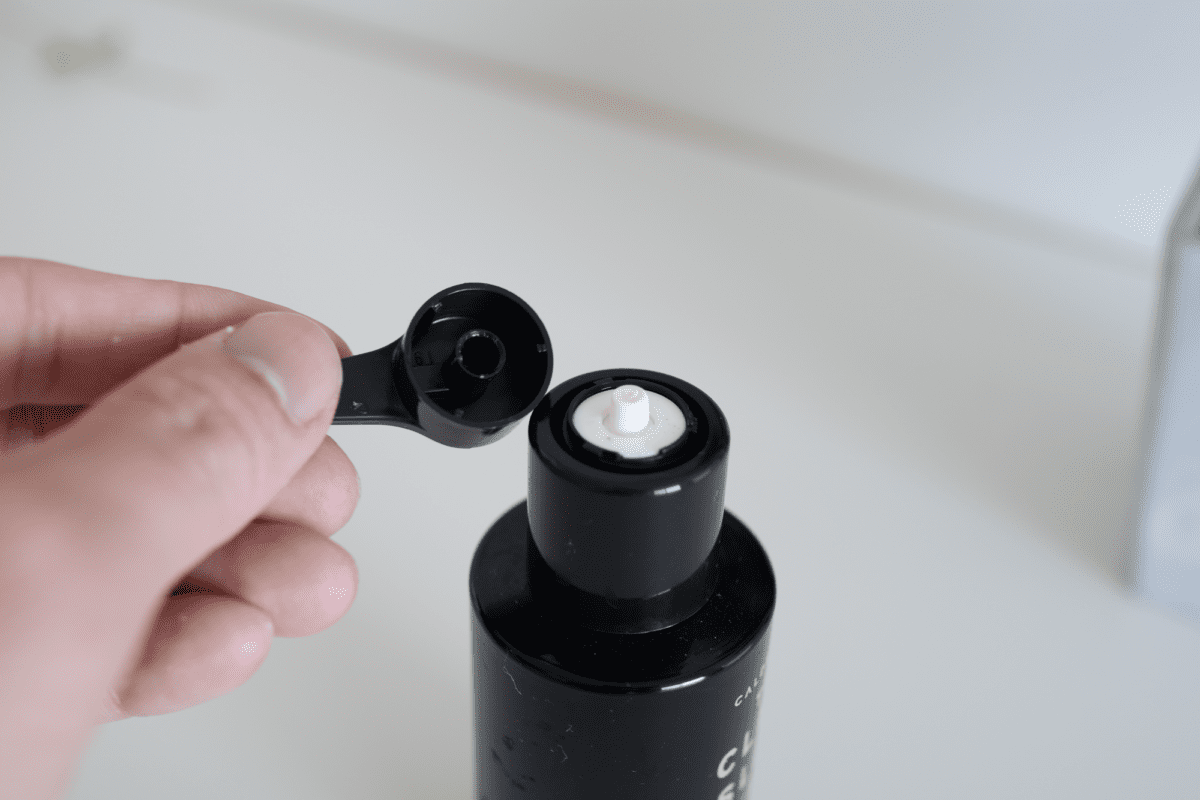 The cap of the clean state also comes off super easily. Not too hard to put it back, but just unnecessary to deal with when you are just trying to get clean and get on with your day.
Conclusion (and Results)
Results from skincare products are highly subjective and hard to isolate to be solely the effect of the products since many other factors affect your skin. However, I can say that my skin feels smoother and healthier, and noticeably more supple. I can't stop touching my face (although you shouldn't if you want to keep it clean).
When compared to my existing, ultra-budget routine, it's easy to tell there is a difference when it comes to how I immediately feel after use.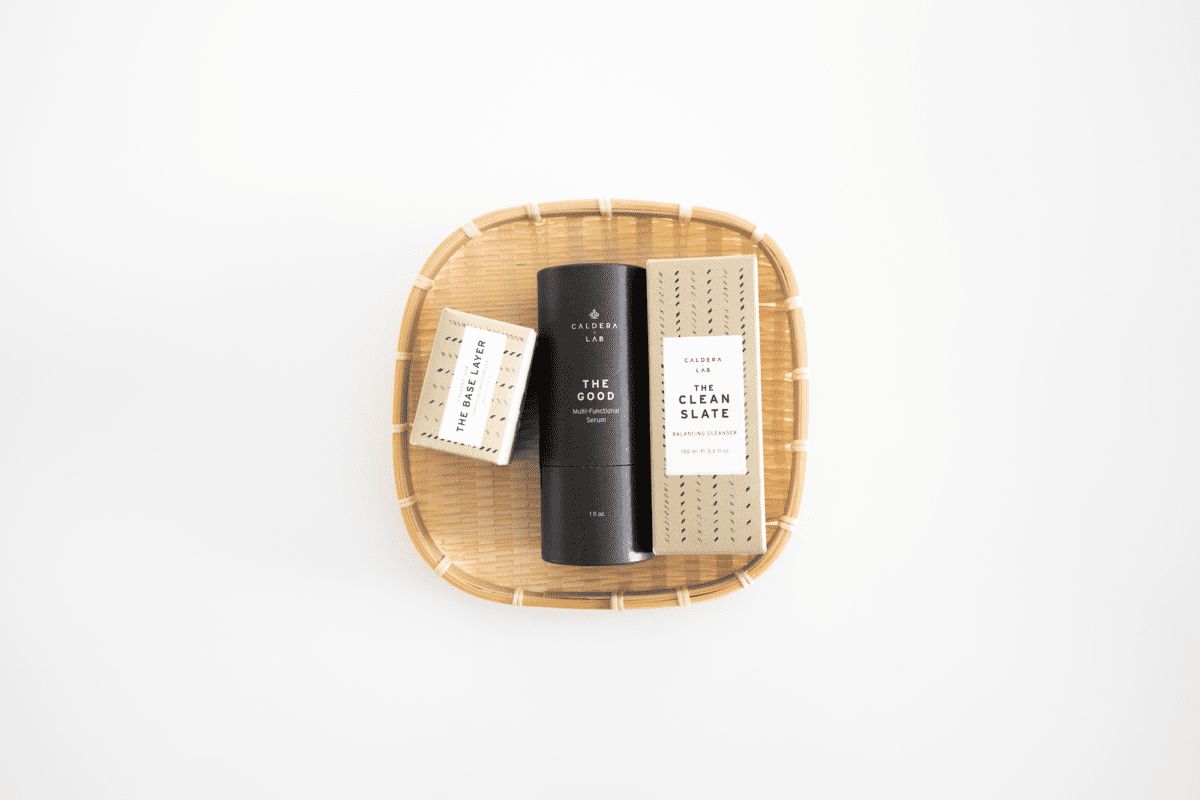 Without a doubt, the Caldera + Lab regime is a step up from my usual routine and I look forward to updating this review after long-term use.
Like this review? See all of my in-depth reviews.
Also, consider supporting me by being a Patreon. Every cent given will go back into improving the content of this website.
Tagged accessory caldera+lab dopp kit moisturizer review skincare